Dean Martin Quotes
Top 28 wise famous quotes and sayings by Dean Martin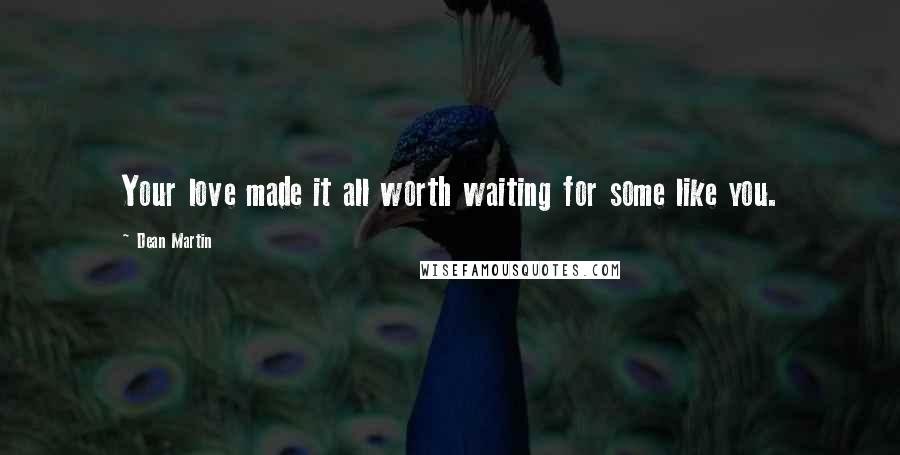 Your love made it all worth waiting for some like you.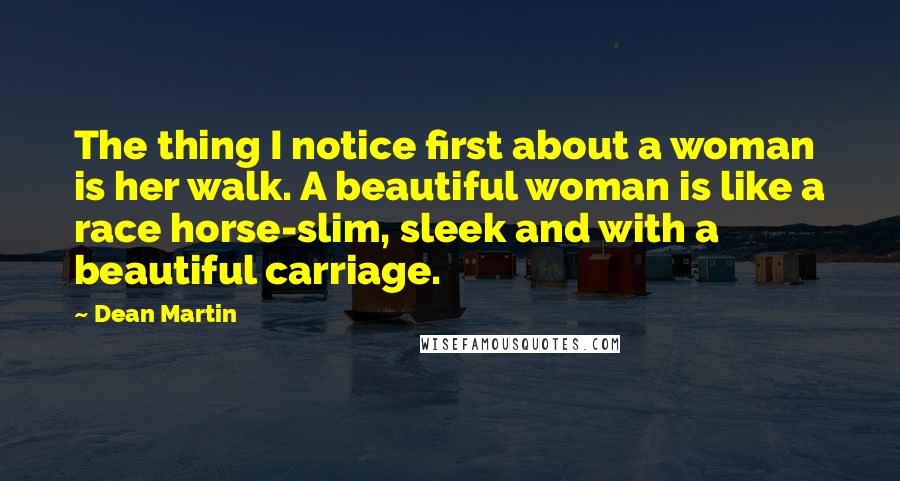 The thing I notice first about a woman is her walk. A beautiful woman is like a race horse-slim, sleek and with a beautiful carriage.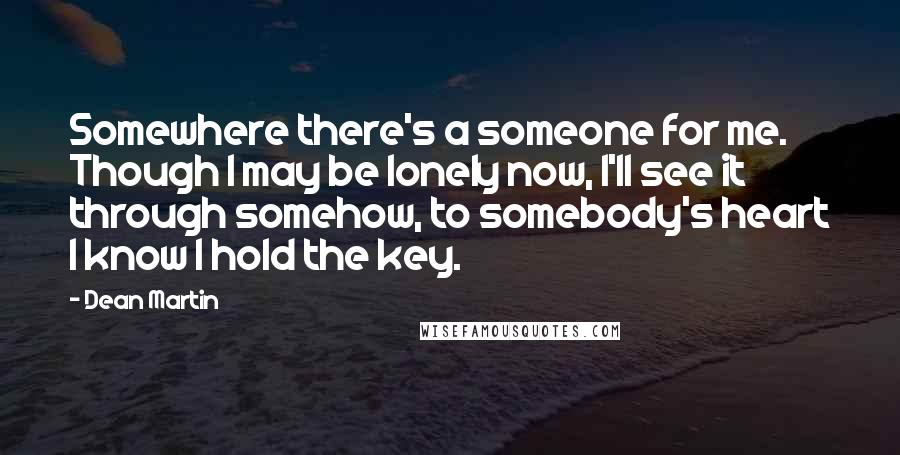 Somewhere there's a someone for me. Though I may be lonely now, I'll see it through somehow, to somebody's heart I know I hold the key.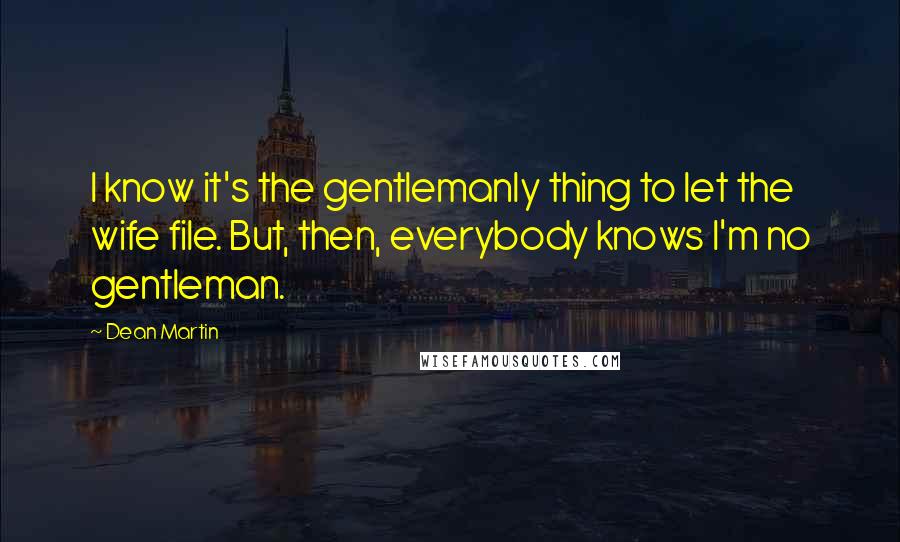 I know it's the gentlemanly thing to let the wife file. But, then, everybody knows I'm no gentleman.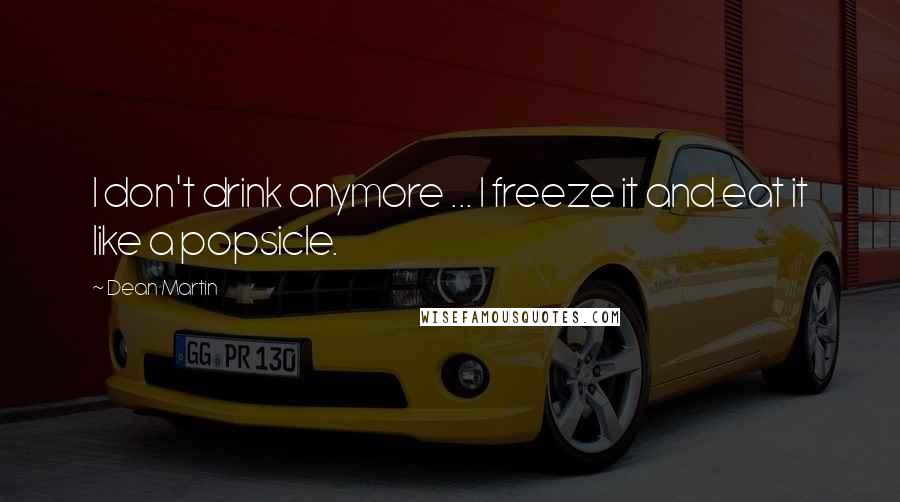 I don't drink anymore ... I freeze it and eat it like a popsicle.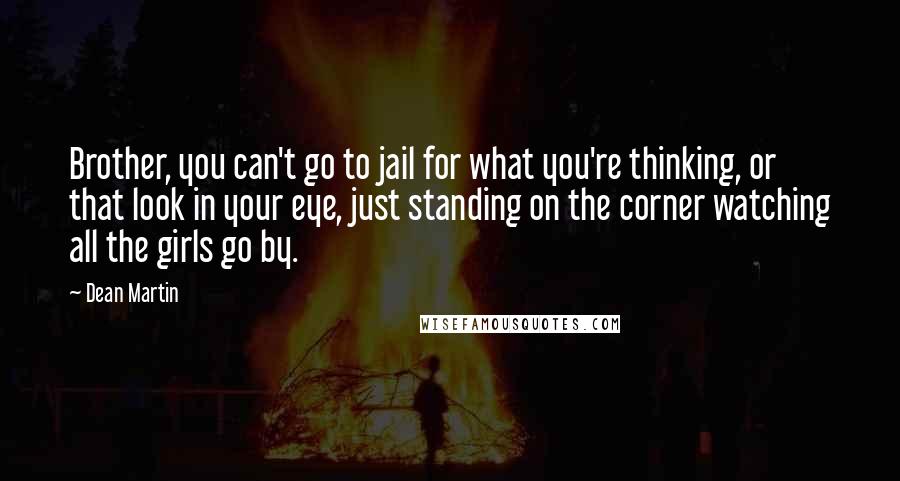 Brother, you can't go to jail for what you're thinking, or that look in your eye, just standing on the corner watching all the girls go by.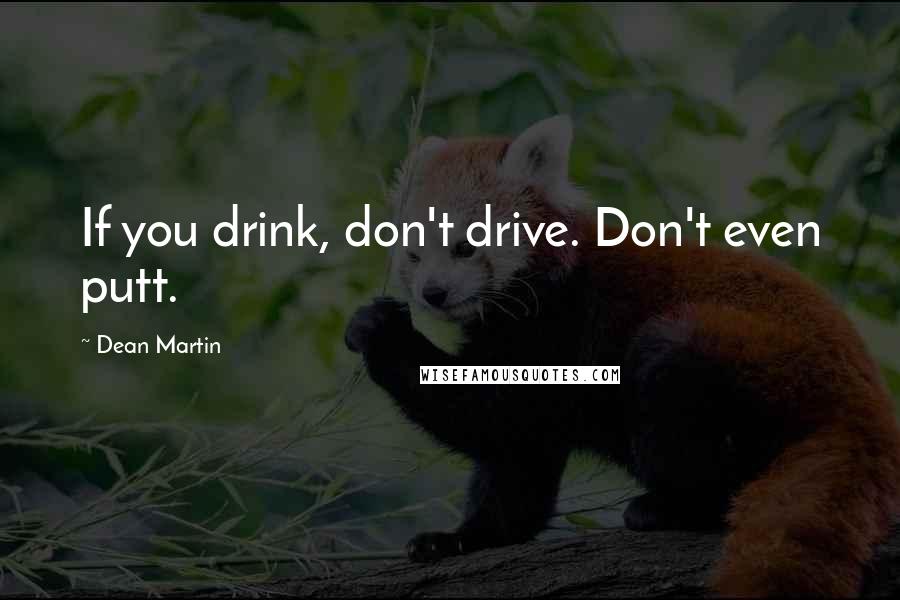 If you drink, don't drive. Don't even putt.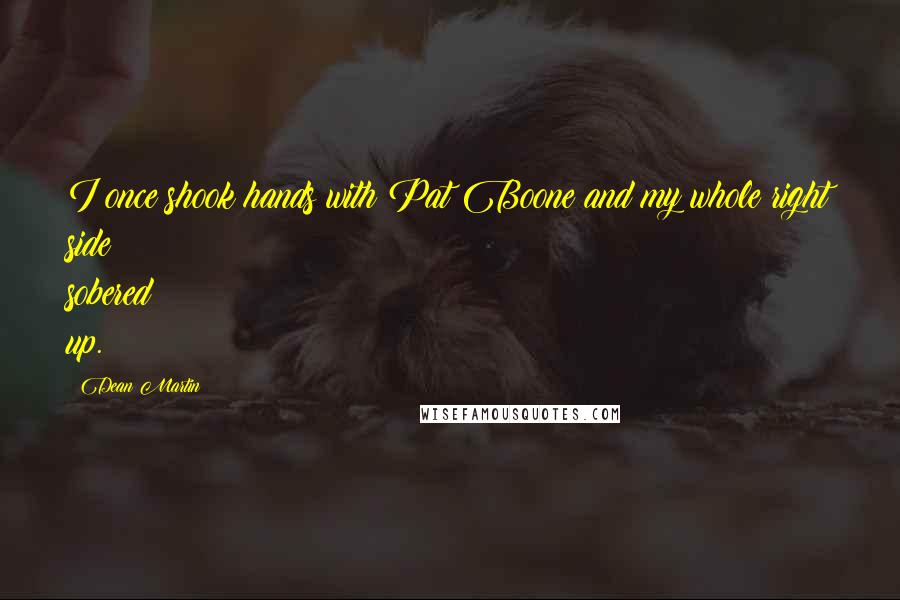 I once shook hands with Pat Boone and my whole right side sobered up.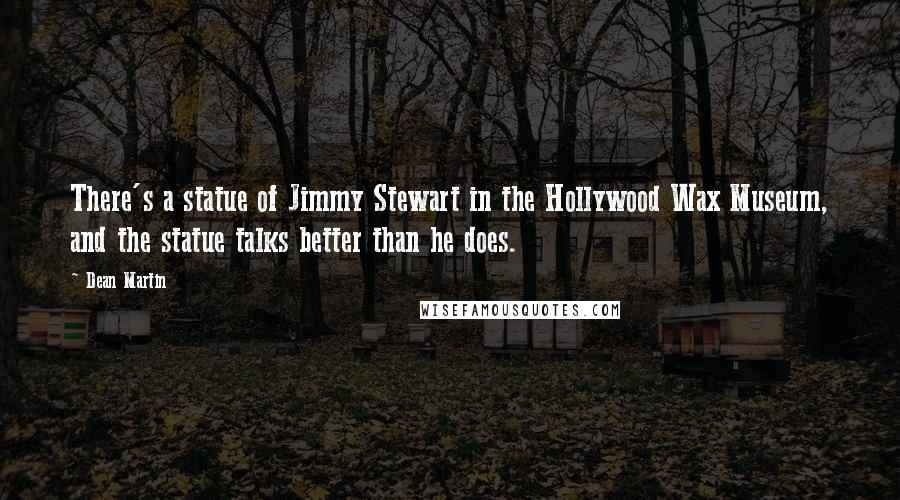 There's a statue of Jimmy Stewart in the Hollywood Wax Museum, and the statue talks better than he does.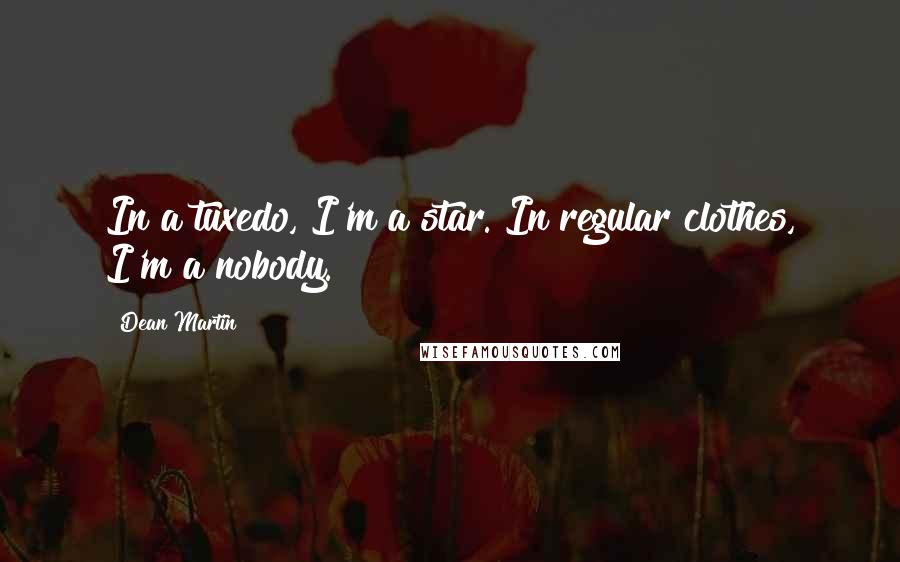 In a tuxedo, I'm a star. In regular clothes, I'm a nobody.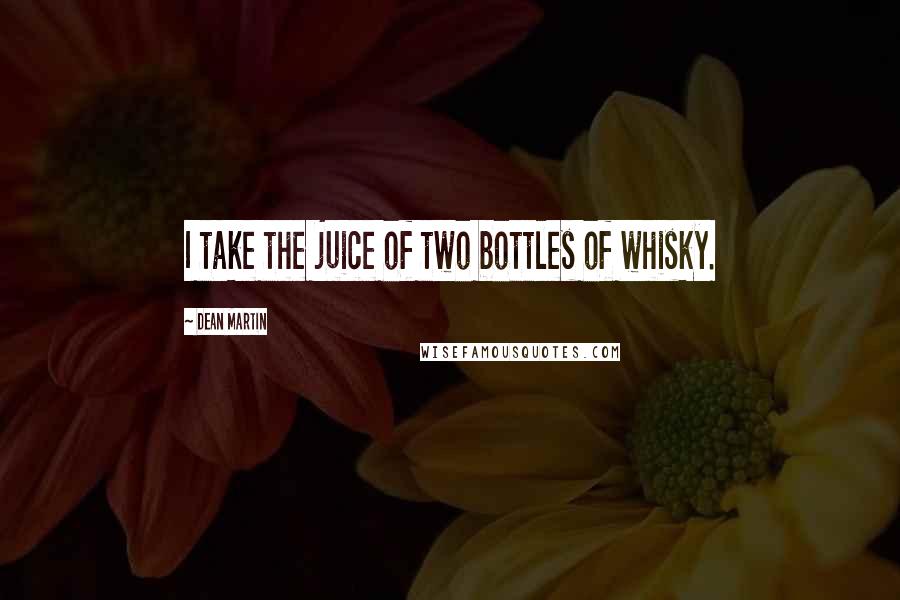 I take the juice of two bottles of whisky.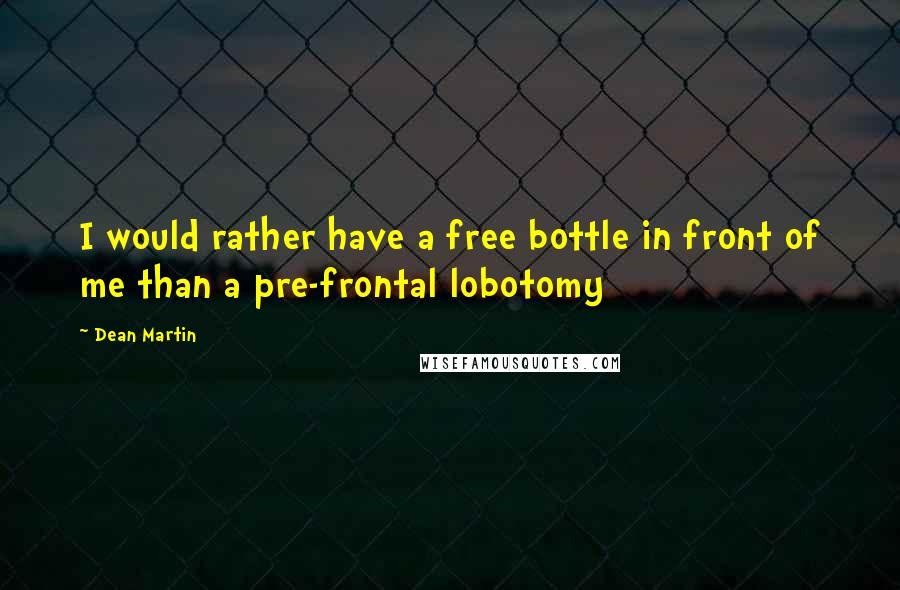 I would rather have a free bottle in front of me than a pre-frontal lobotomy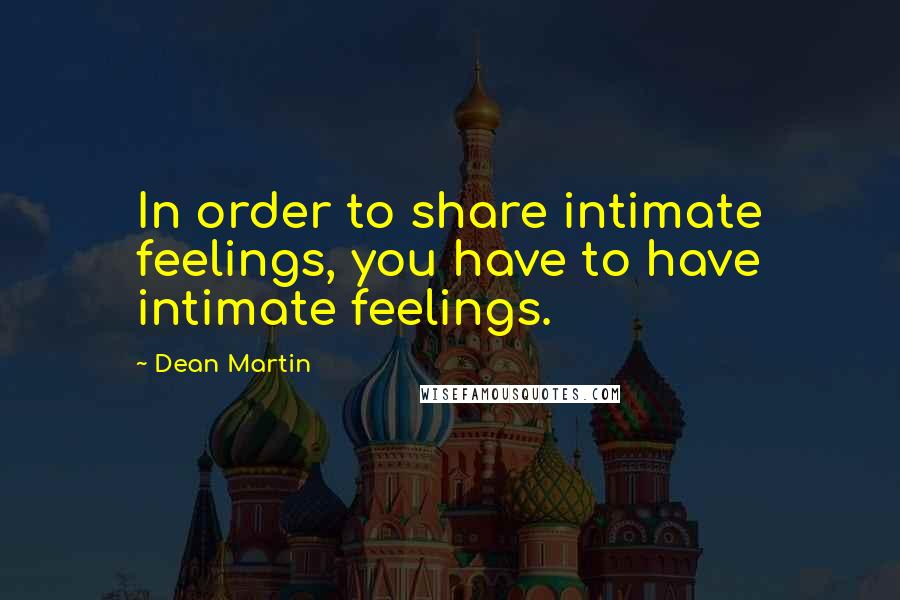 In order to share intimate feelings, you have to have intimate feelings.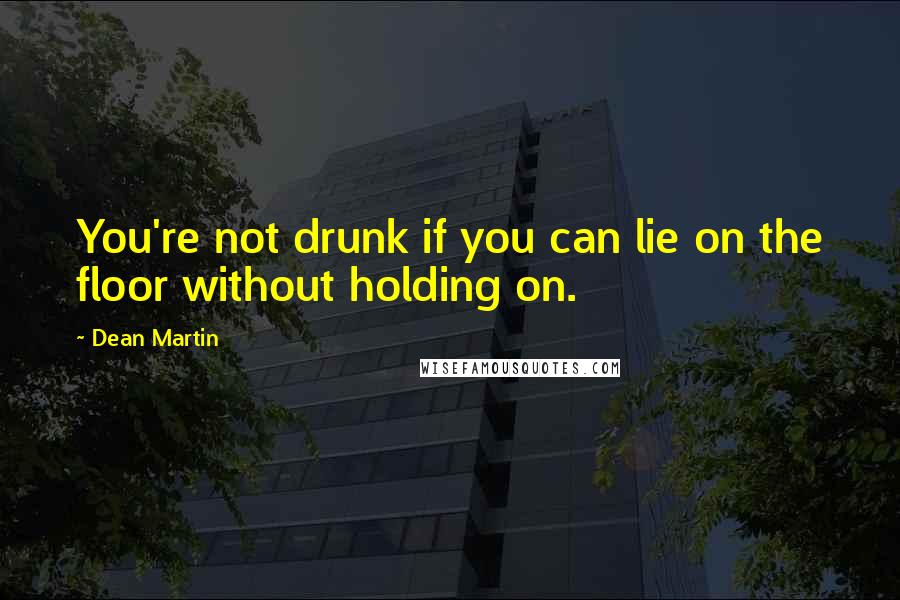 You're not drunk if you can lie on the floor without holding on.
I've got seven kids. The three words you hear most around my house are 'hello', 'goodbye', and 'I'm pregnant'.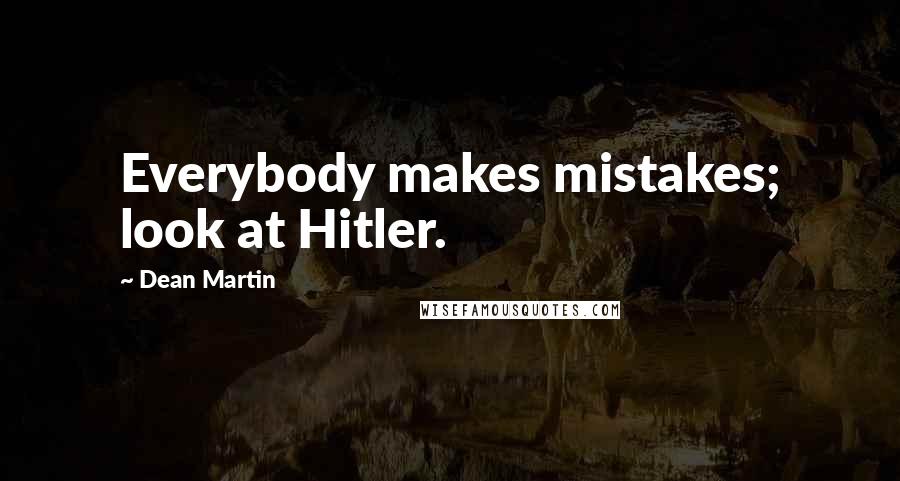 Everybody makes mistakes; look at Hitler.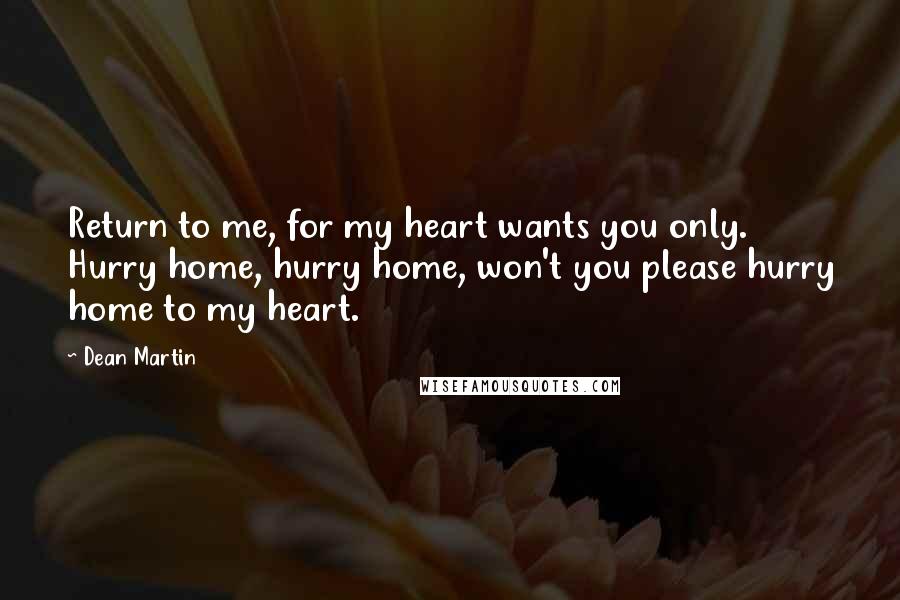 Return to me, for my heart wants you only. Hurry home, hurry home, won't you please hurry home to my heart.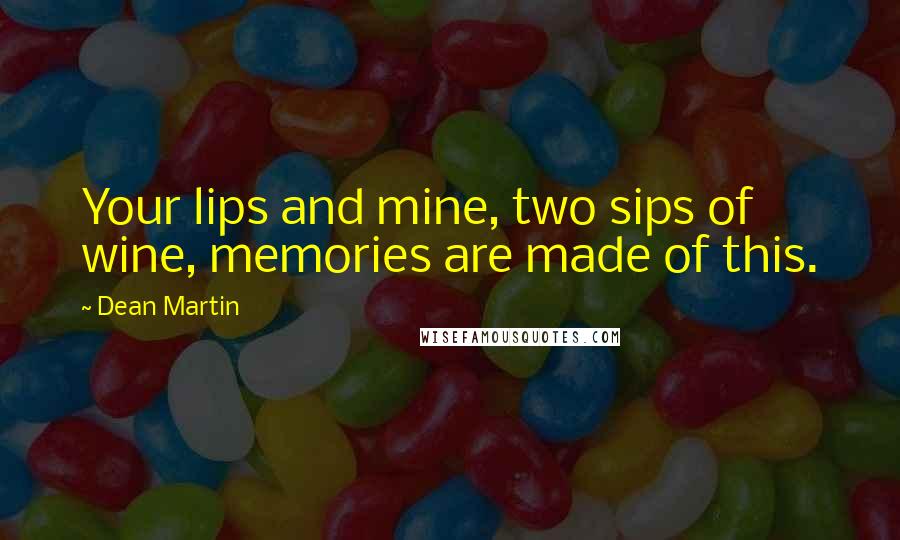 Your lips and mine, two sips of wine, memories are made of this.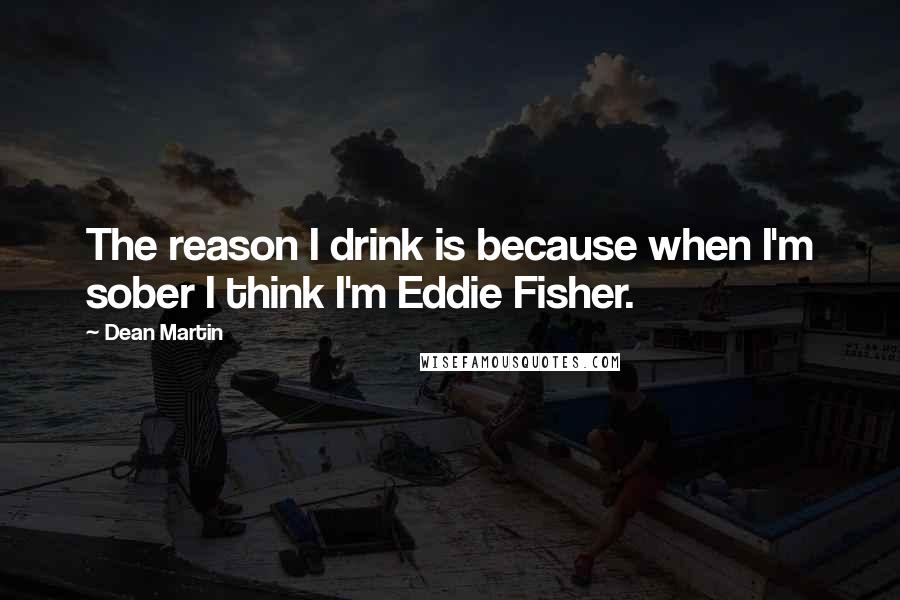 The reason I drink is because when I'm sober I think I'm Eddie Fisher.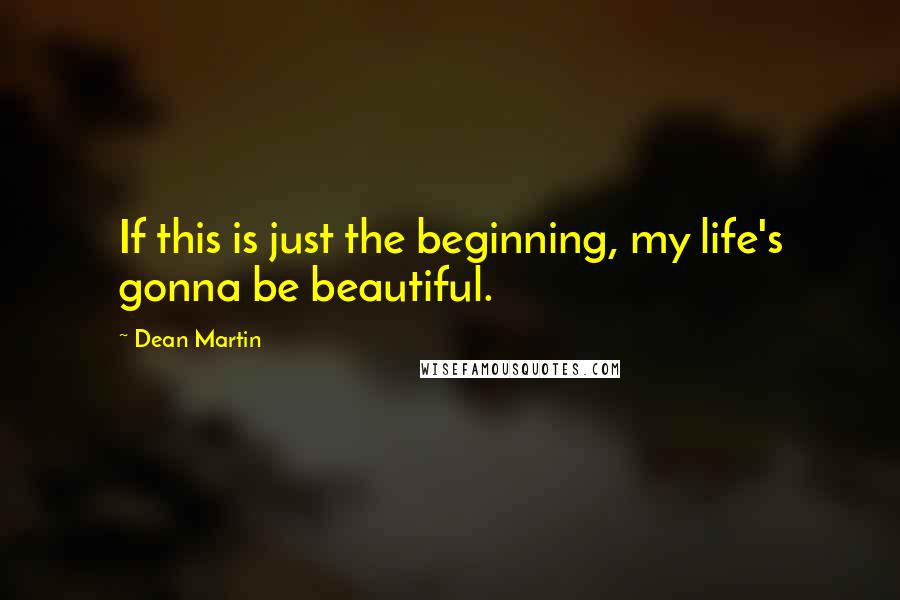 If this is just the beginning, my life's gonna be beautiful.
With his blessings from above, serve it generously with love. One man, one wife, one love, through life.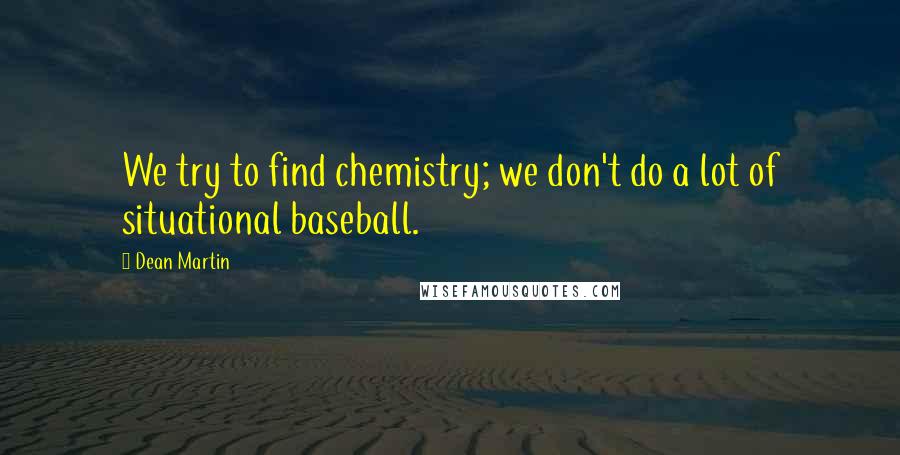 We try to find chemistry; we don't do a lot of situational baseball.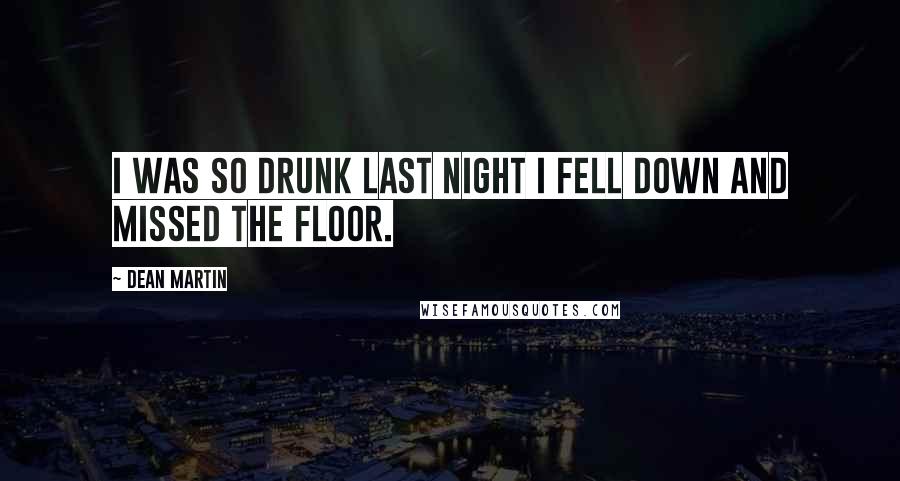 I was so drunk last night I fell down and missed the floor.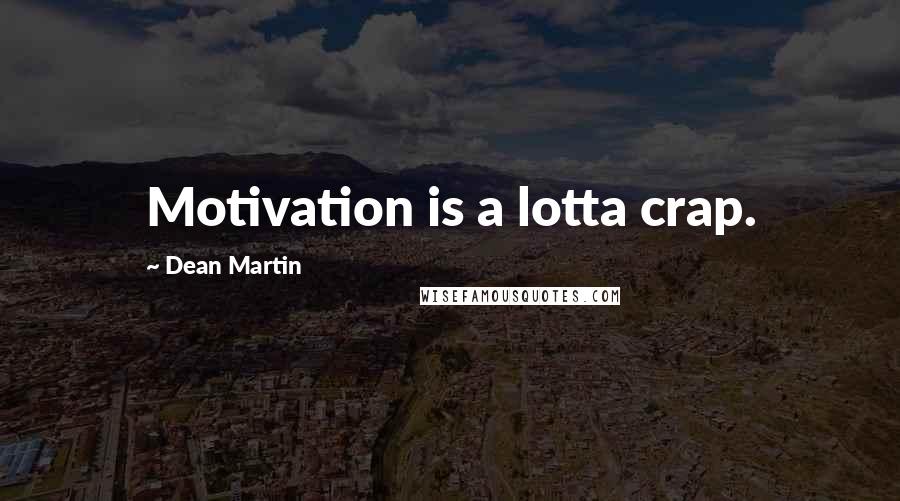 Motivation is a lotta crap.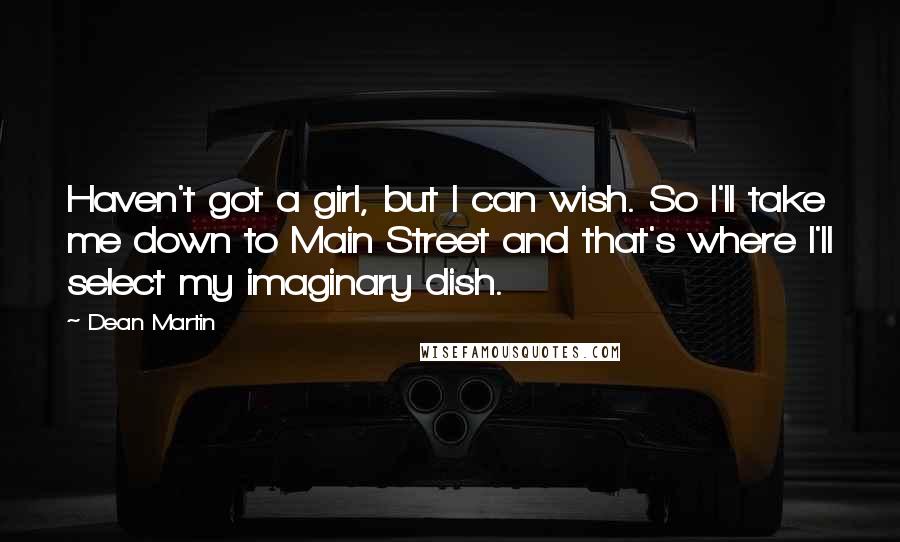 Haven't got a girl, but I can wish. So I'll take me down to Main Street and that's where I'll select my imaginary dish.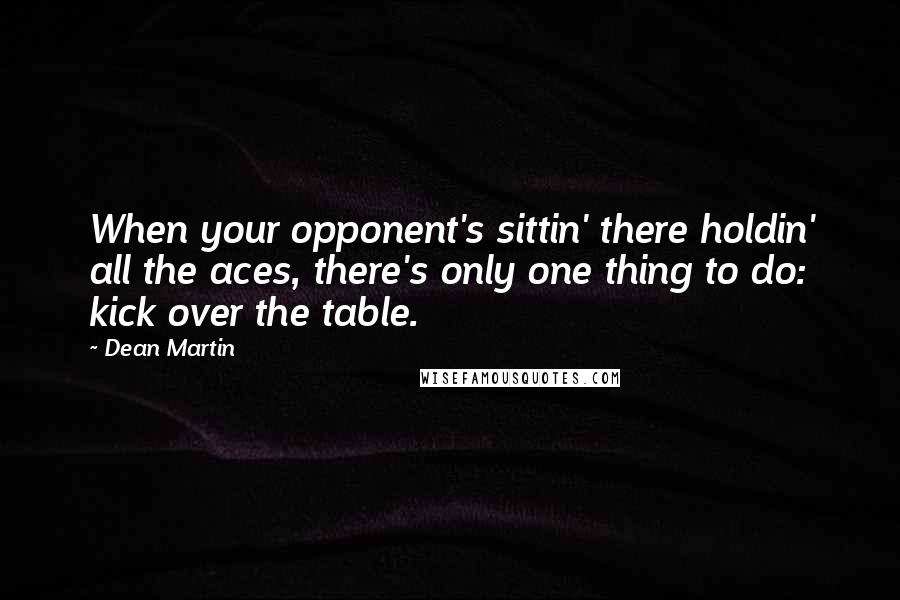 When your opponent's sittin' there holdin' all the aces, there's only one thing to do: kick over the table.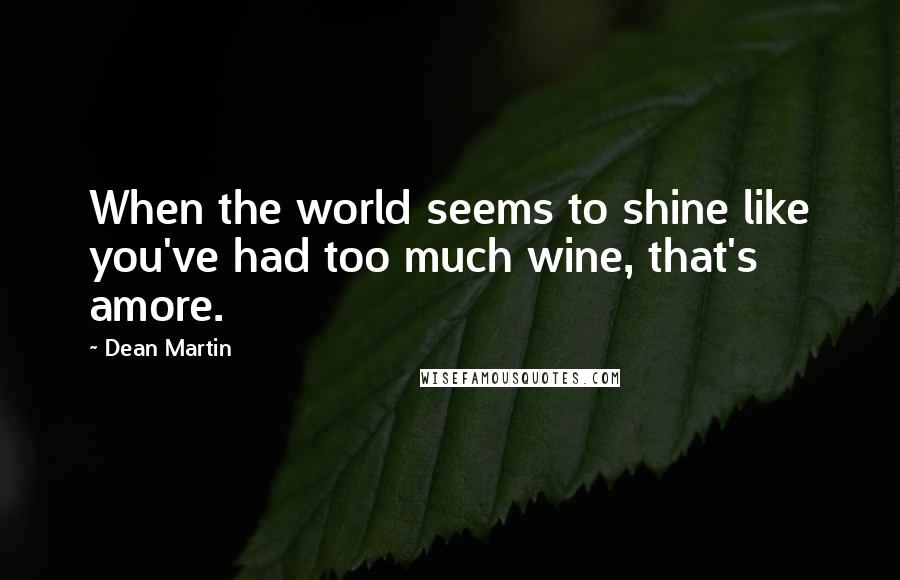 When the world seems to shine like you've had too much wine, that's amore.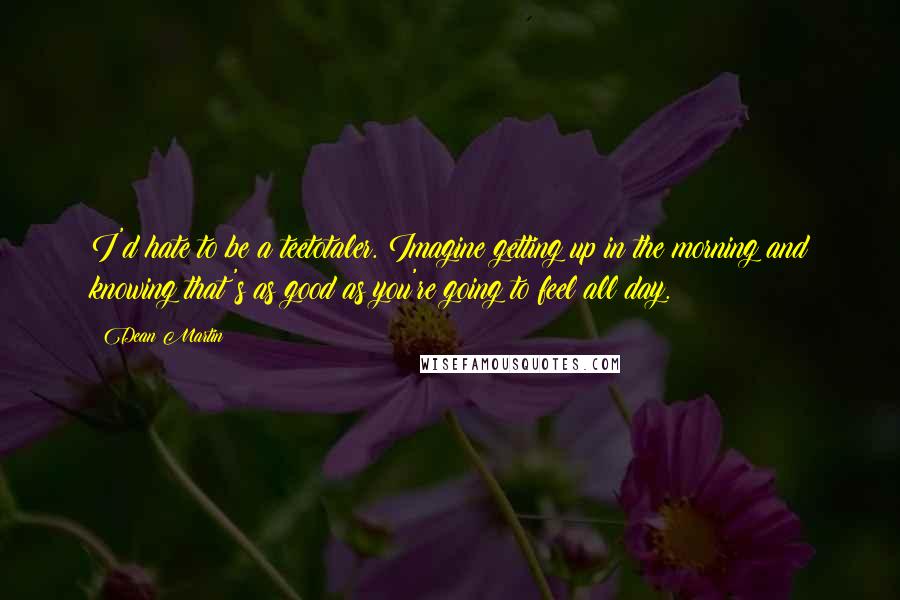 I'd hate to be a teetotaler. Imagine getting up in the morning and knowing that's as good as you're going to feel all day.