Blaming Others Quotes
Collection of top 41 famous quotes about Blaming Others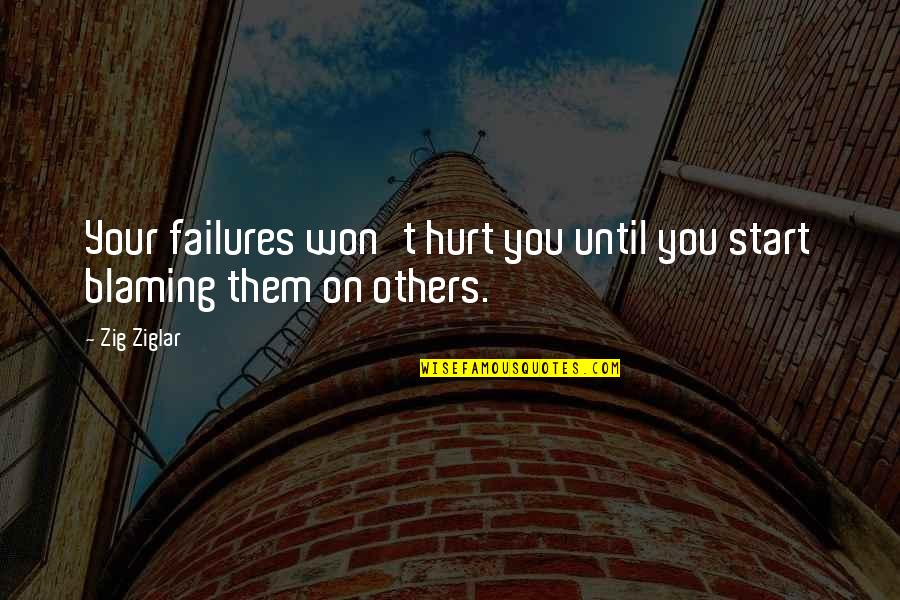 Your failures won't hurt you until you start blaming them on others.
—
Zig Ziglar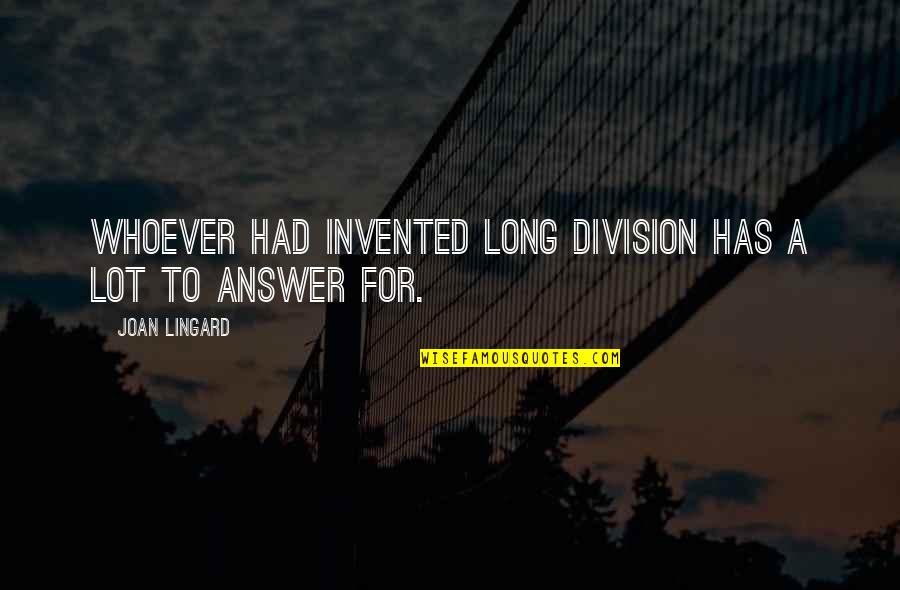 Whoever had invented long division has a lot to answer for.
—
Joan Lingard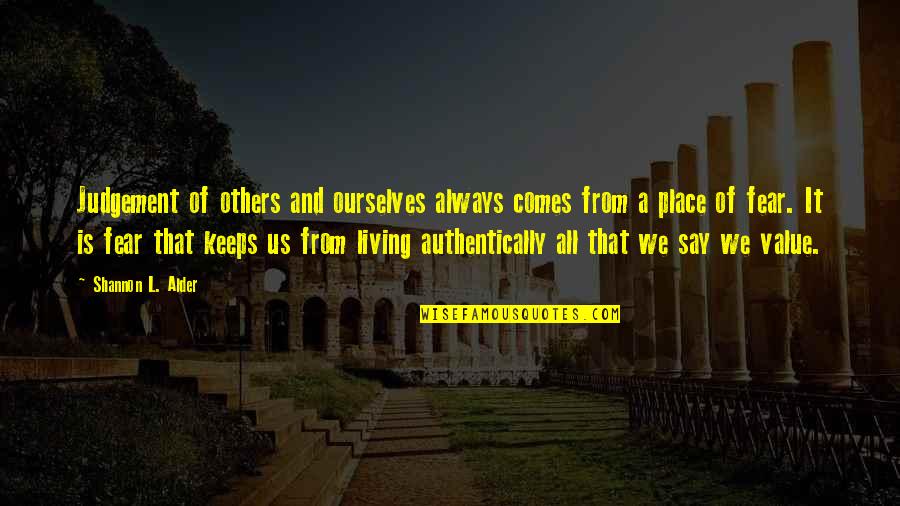 Judgement of others and ourselves always comes from a place of fear. It is fear that keeps us from living authentically all that we say we value.
—
Shannon L. Alder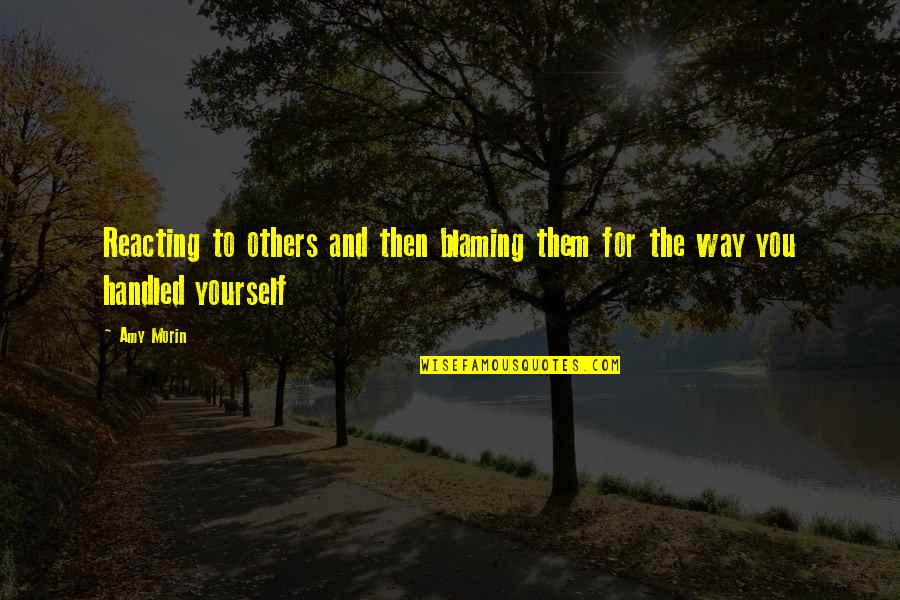 Reacting to others and then blaming them for the way you handled yourself
—
Amy Morin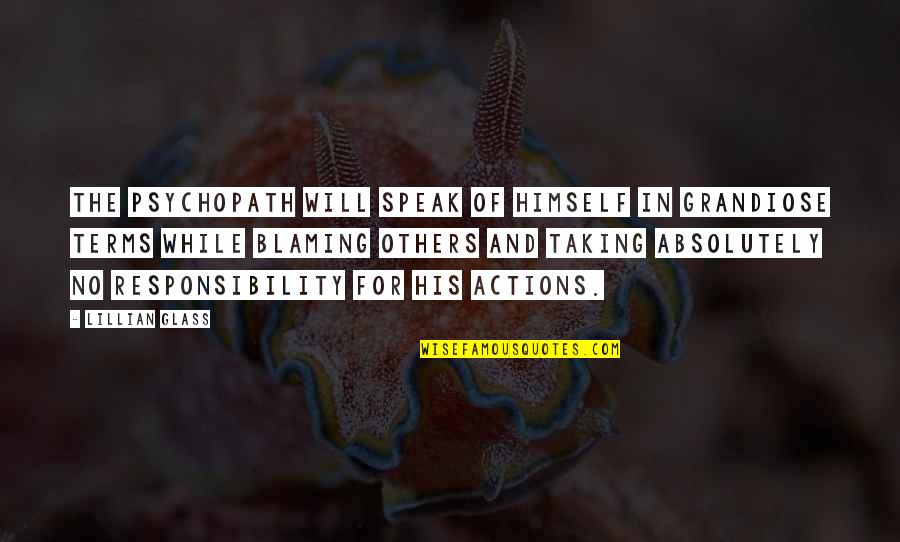 the psychopath will speak of himself in grandiose terms while
blaming others
and taking absolutely no responsibility for his actions. —
Lillian Glass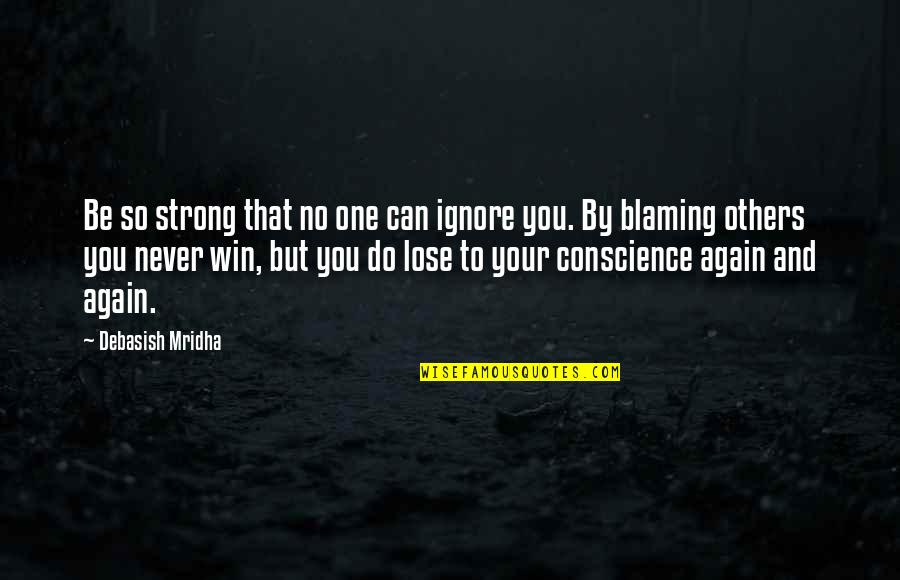 Be so strong that no one can ignore you. By
blaming others
you never win, but you do lose to your conscience again and again. —
Debasish Mridha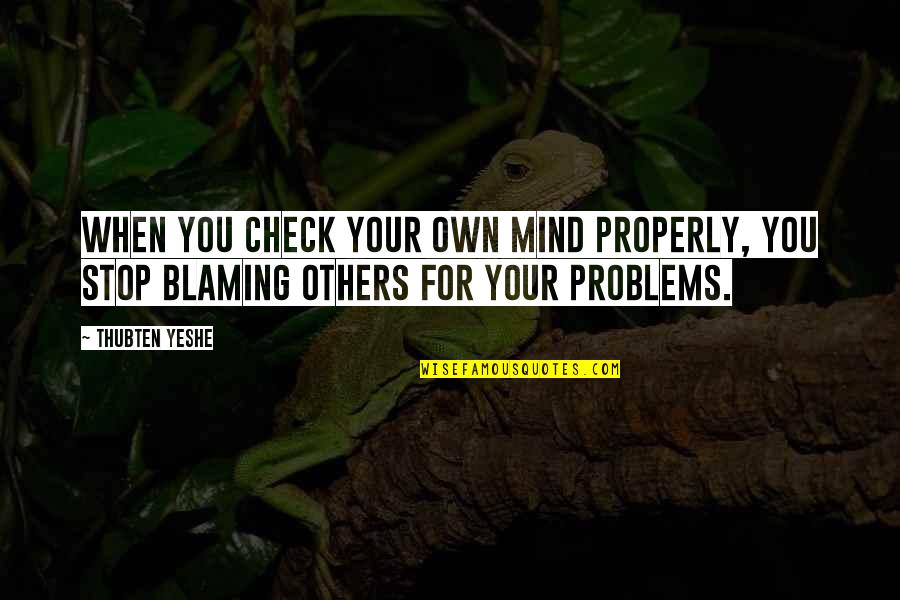 When you check your own mind properly, you stop
blaming others
for your problems. —
Thubten Yeshe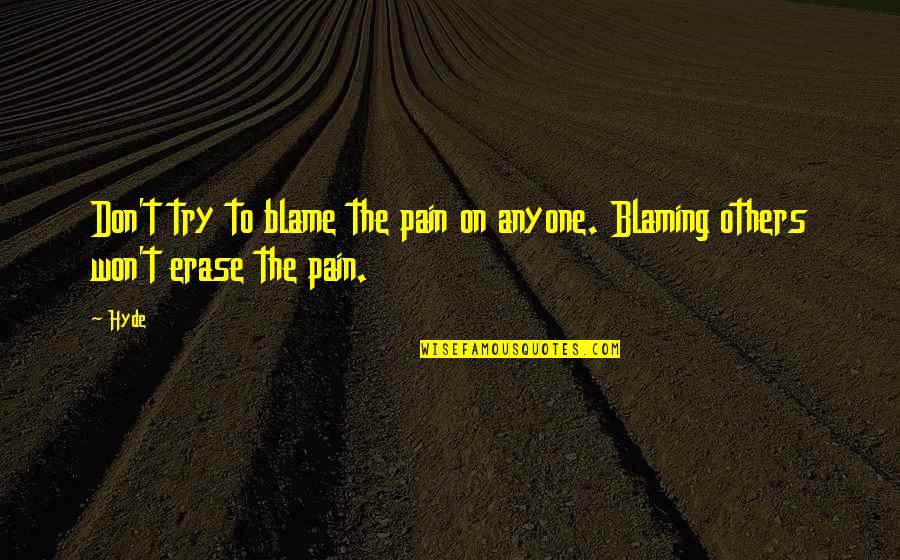 Don't try to blame the pain on anyone.
Blaming others
won't erase the pain. —
Hyde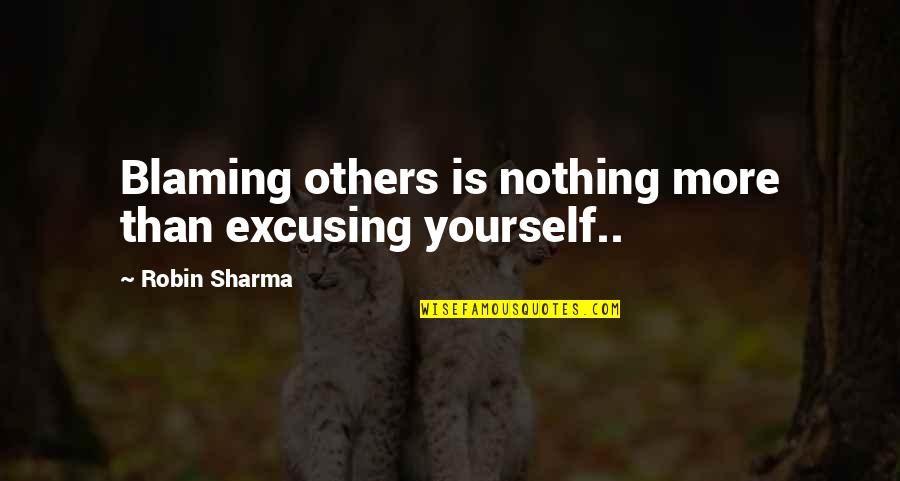 Blaming others
is nothing more than excusing yourself.. —
Robin Sharma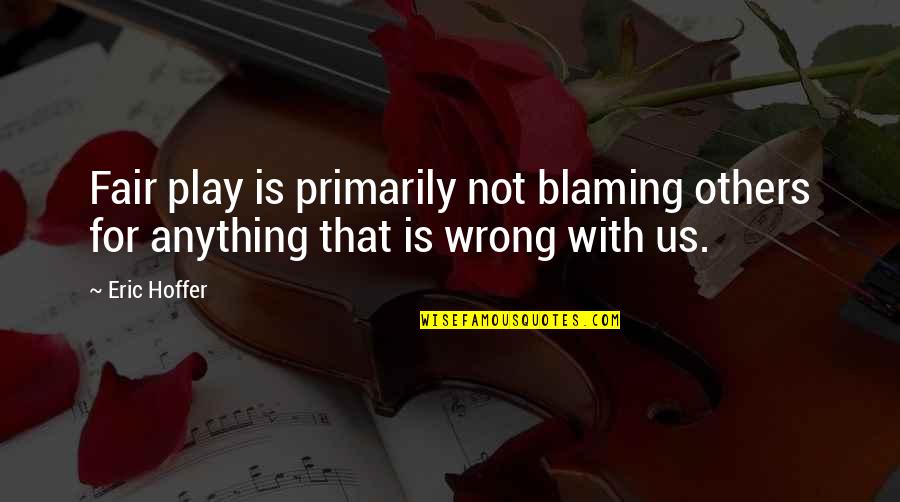 Fair play is primarily not
blaming others
for anything that is wrong with us. —
Eric Hoffer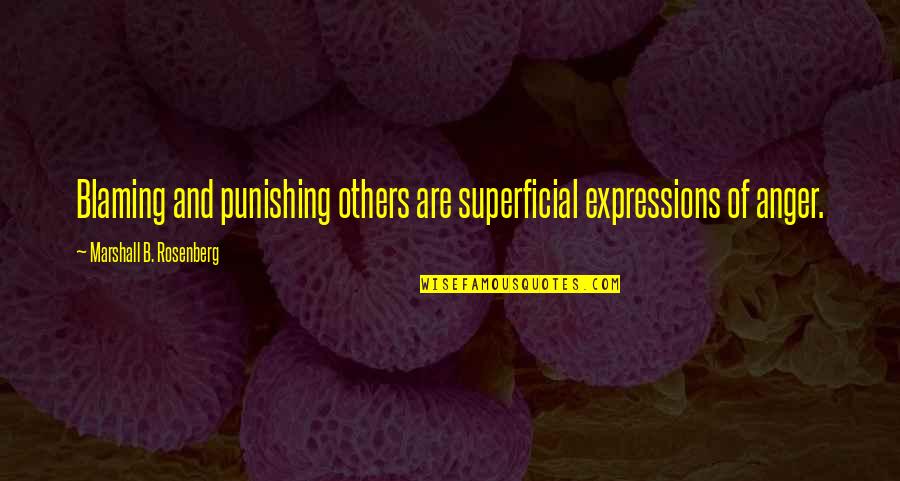 Blaming and punishing others are superficial expressions of anger. —
Marshall B. Rosenberg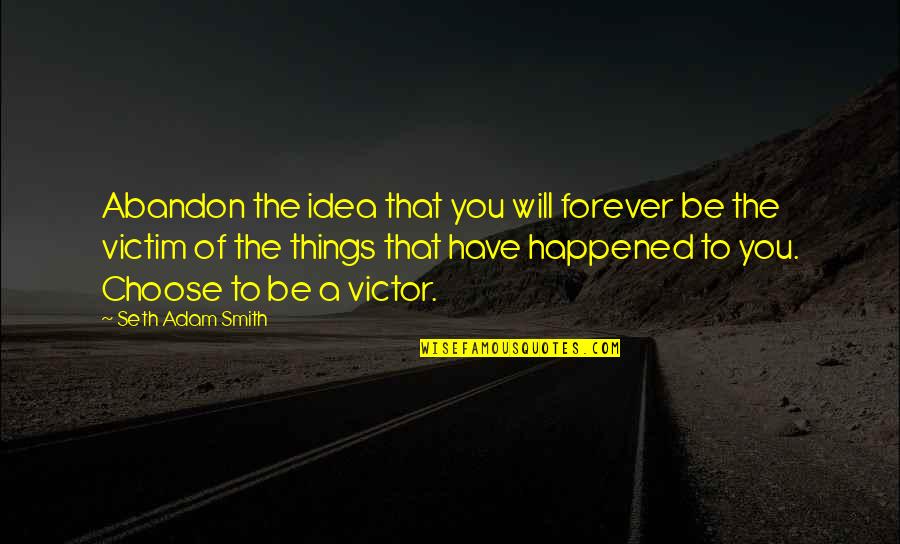 Abandon the idea that you will forever be the victim of the things that have happened to you. Choose to be a victor. —
Seth Adam Smith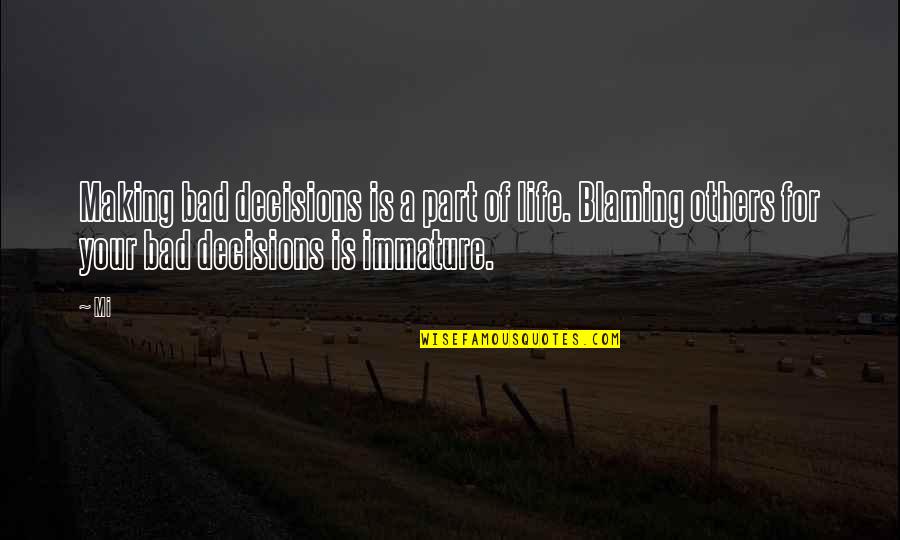 Making bad decisions is a part of life.
Blaming others
for your bad decisions is immature. —
Mi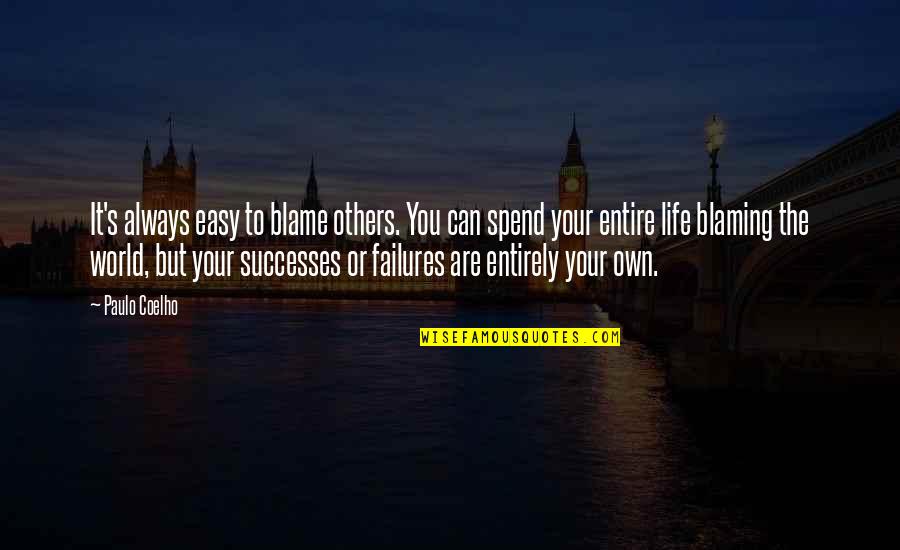 It's always easy to blame others. You can spend your entire life blaming the world, but your successes or failures are entirely your own. —
Paulo Coelho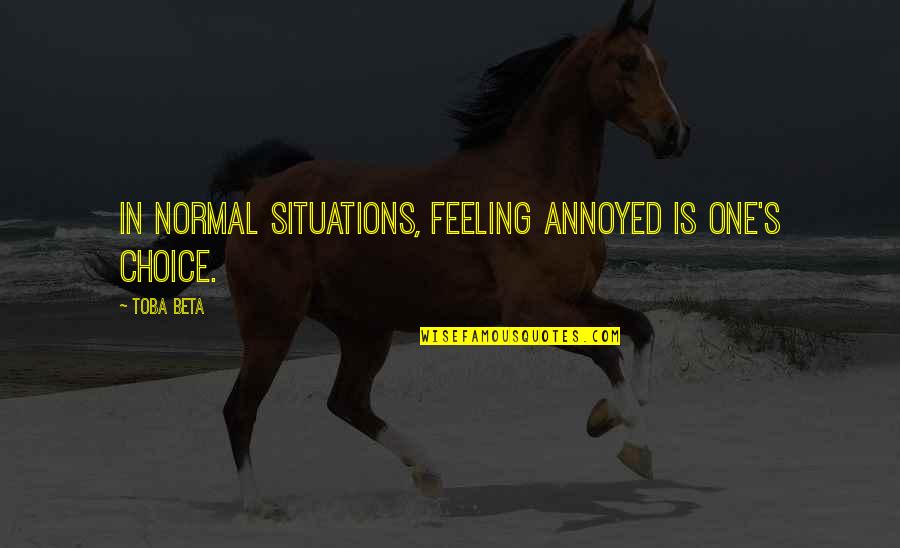 In normal situations, feeling annoyed is one's choice. —
Toba Beta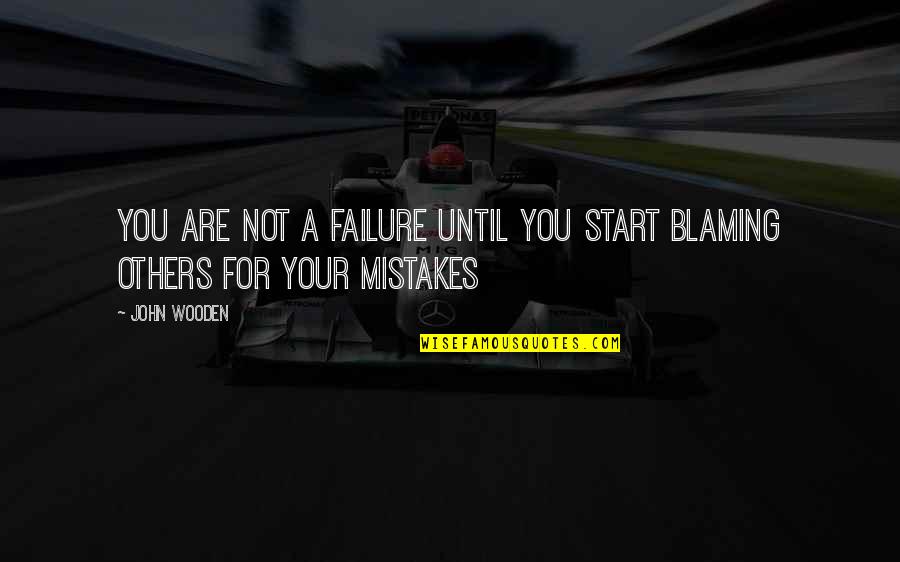 You are not a failure until you start
blaming others
for your mistakes —
John Wooden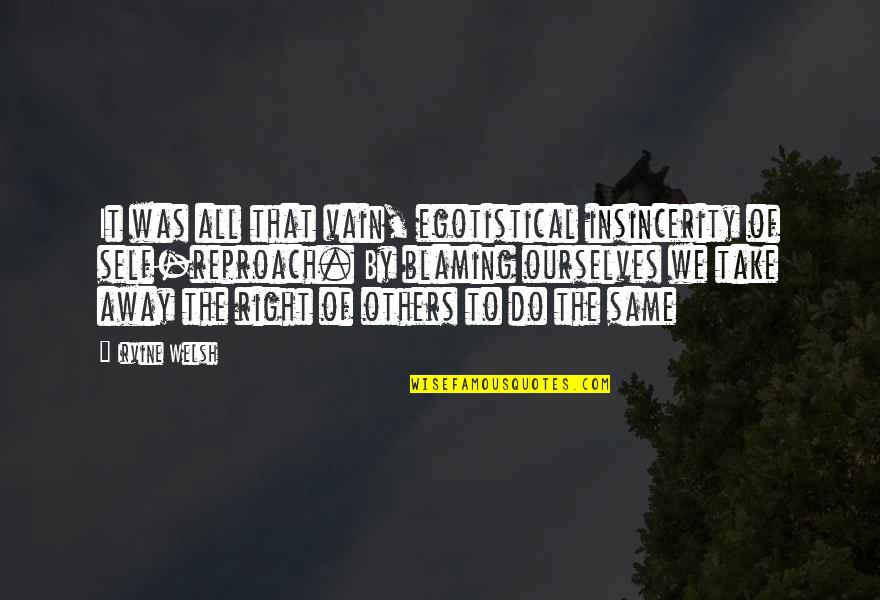 It was all that vain, egotistical insincerity of self-reproach. By blaming ourselves we take away the right of others to do the same —
Irvine Welsh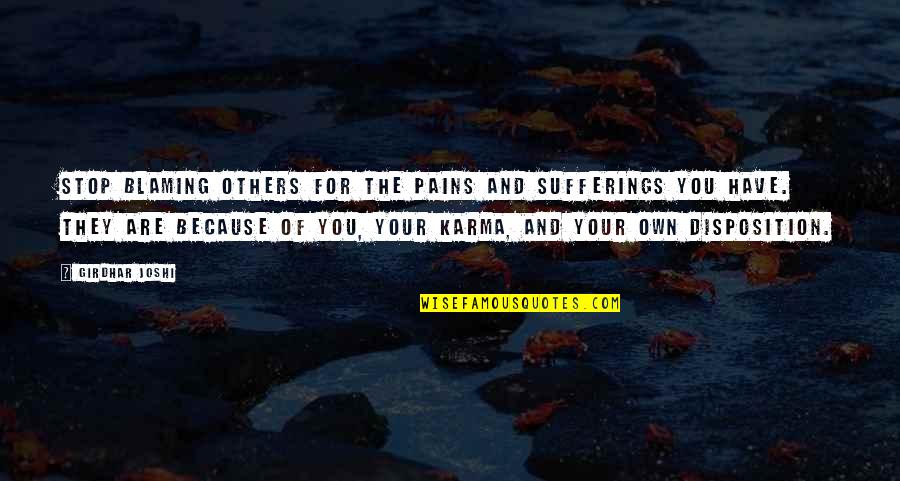 Stop
blaming others
for the pains and sufferings you have. They are because of you, your karma, and your own disposition. —
Girdhar Joshi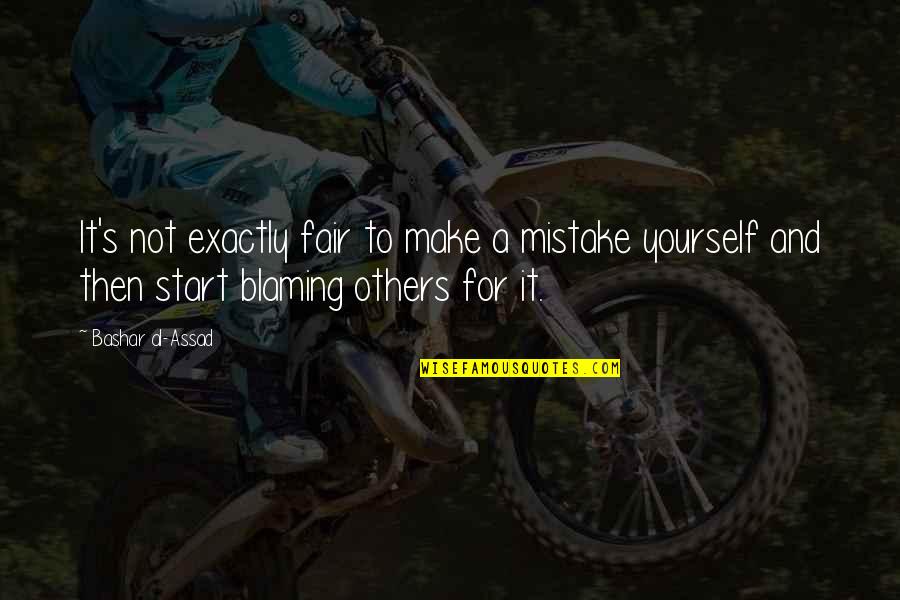 It's not exactly fair to make a mistake yourself and then start
blaming others
for it. —
Bashar Al-Assad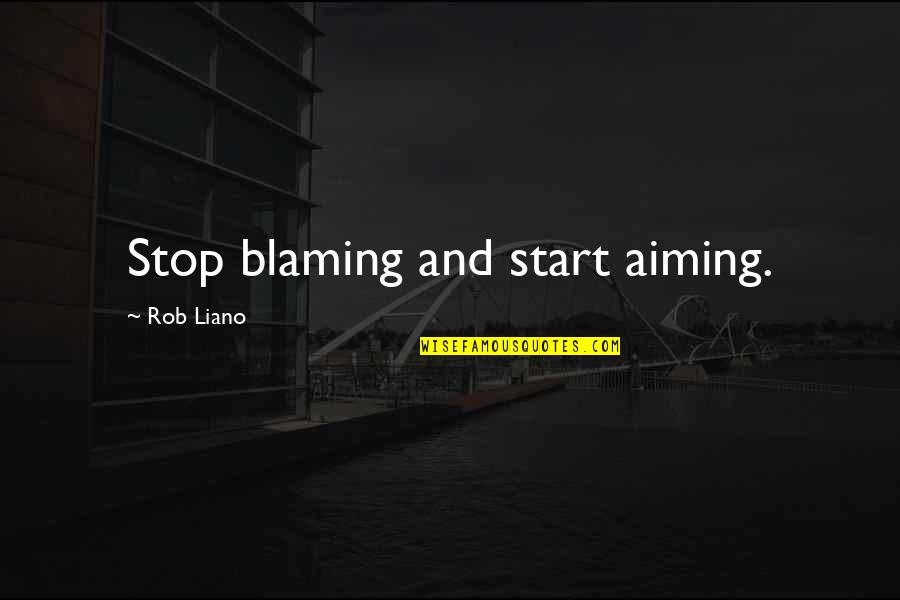 Stop blaming and start aiming. —
Rob Liano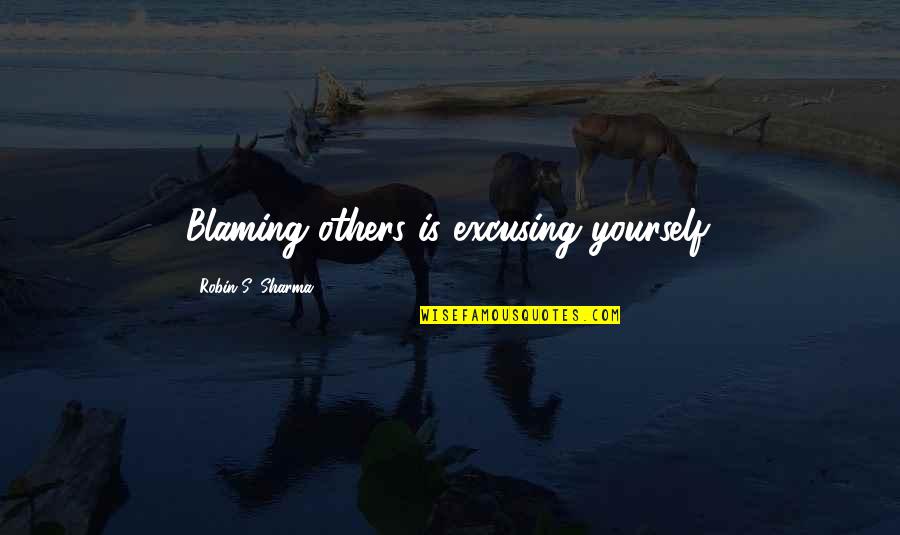 Blaming others
is excusing yourself. —
Robin S. Sharma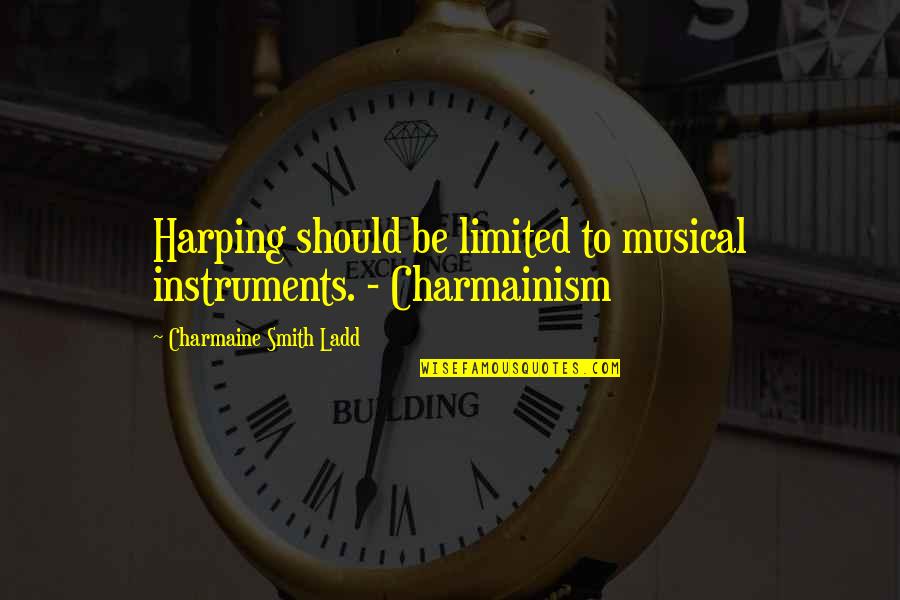 Harping should be limited to musical instruments. - Charmainism —
Charmaine Smith Ladd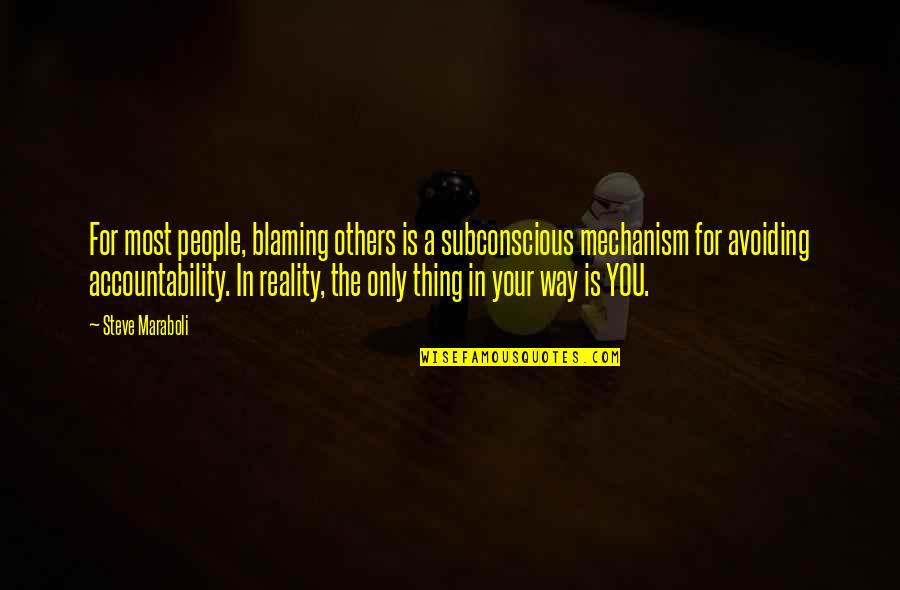 For most people,
blaming others
is a subconscious mechanism for avoiding accountability. In reality, the only thing in your way is YOU. —
Steve Maraboli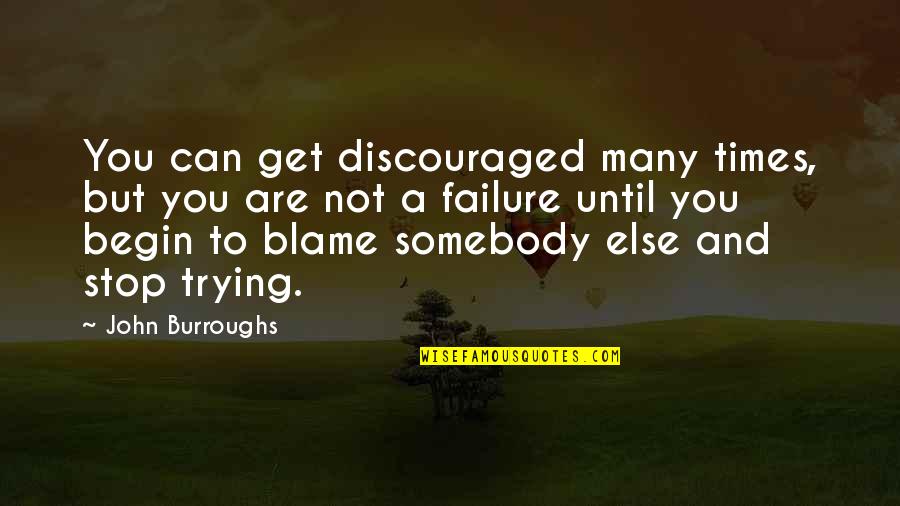 You can get discouraged many times, but you are not a failure until you begin to blame somebody else and stop trying. —
John Burroughs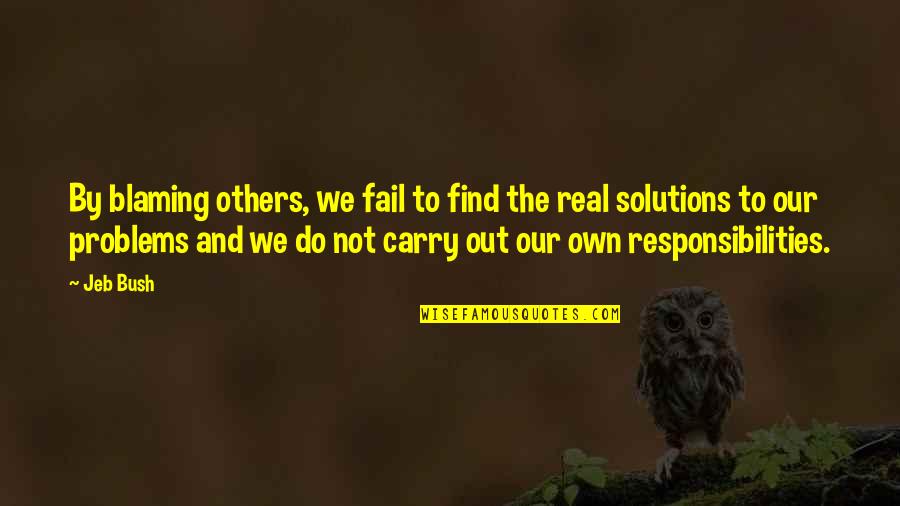 By
blaming others
, we fail to find the real solutions to our problems and we do not carry out our own responsibilities. —
Jeb Bush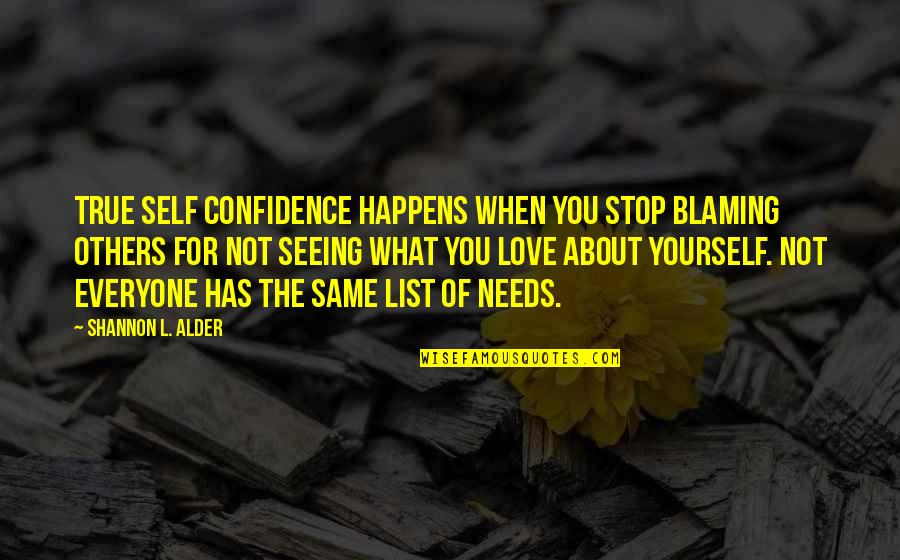 True self confidence happens when you stop
blaming others
for not seeing what you love about yourself. Not everyone has the same list of needs. —
Shannon L. Alder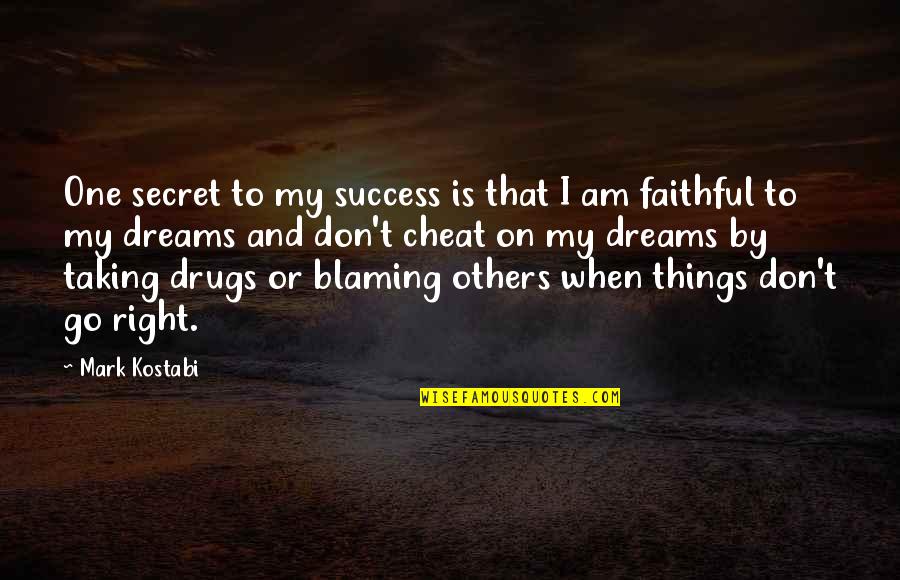 One secret to my success is that I am faithful to my dreams and don't cheat on my dreams by taking drugs or
blaming others
when things don't go right. —
Mark Kostabi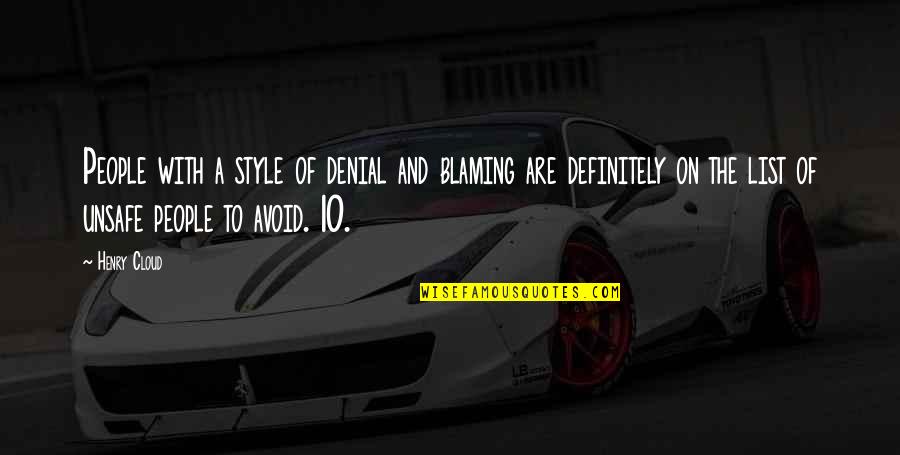 People with a style of denial and blaming are definitely on the list of unsafe people to avoid. 10. —
Henry Cloud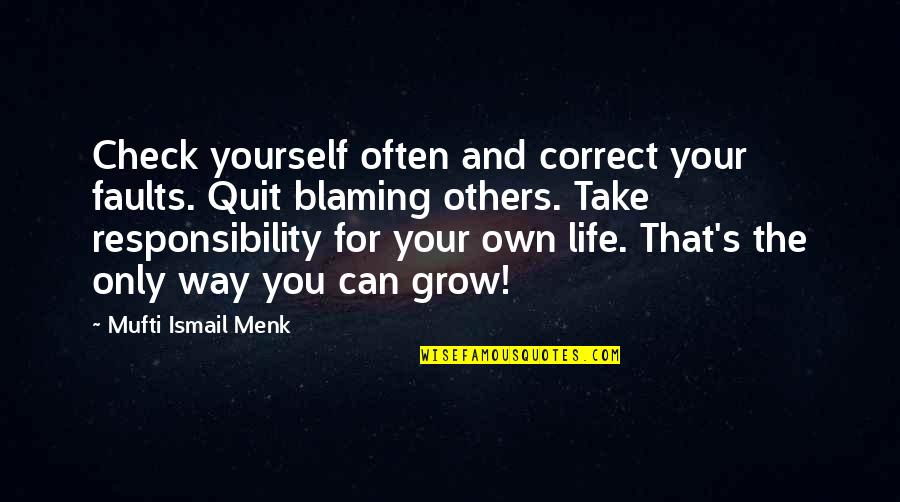 Check yourself often and correct your faults. Quit
blaming others
. Take responsibility for your own life. That's the only way you can grow! —
Mufti Ismail Menk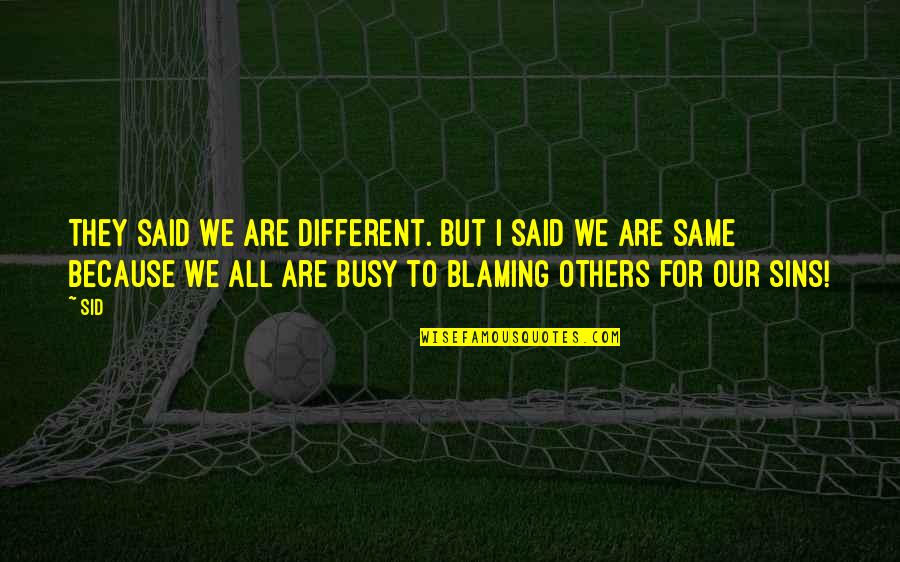 They said we are different. but I Said we are same because we all are busy to
blaming others
for our sins! —
Sid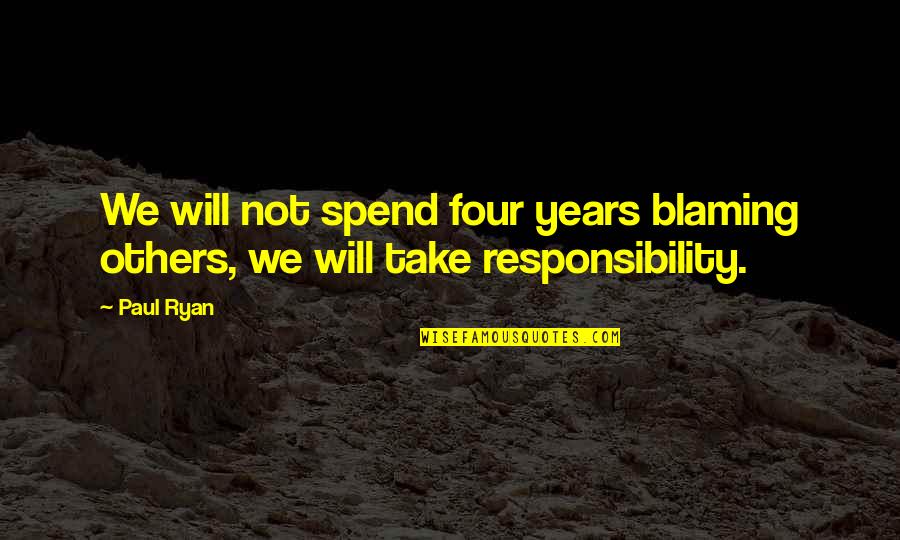 We will not spend four years
blaming others
, we will take responsibility. —
Paul Ryan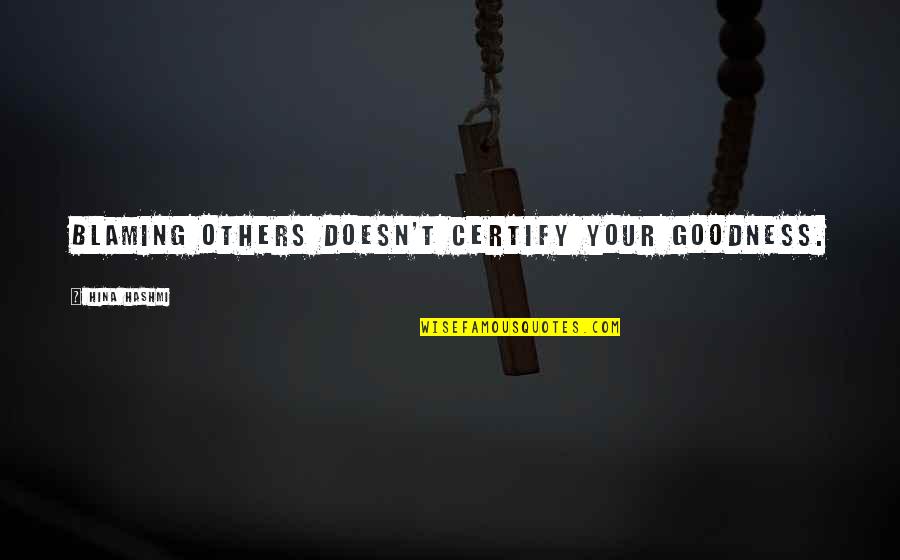 Blaming others
doesn't certify your goodness. —
Hina Hashmi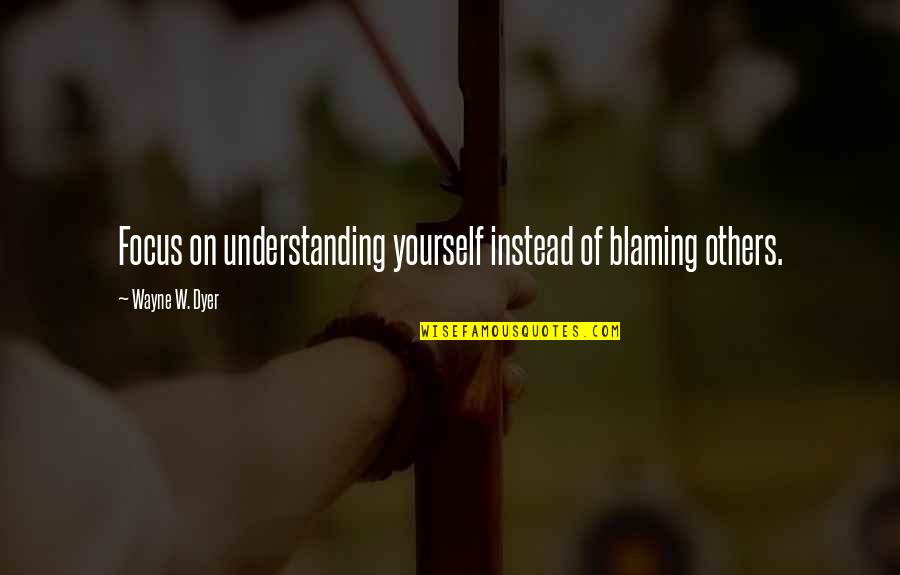 Focus on understanding yourself instead of
blaming others
. —
Wayne W. Dyer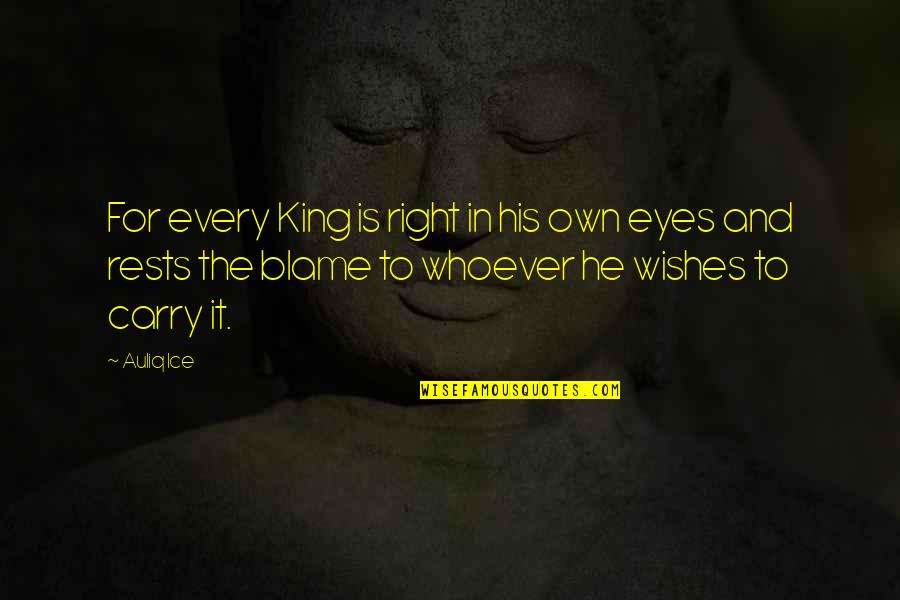 For every King is right in his own eyes and rests the blame to whoever he wishes to carry it. —
Auliq Ice