Best Weekends Quotes
Collection of top 32 famous quotes about Best Weekends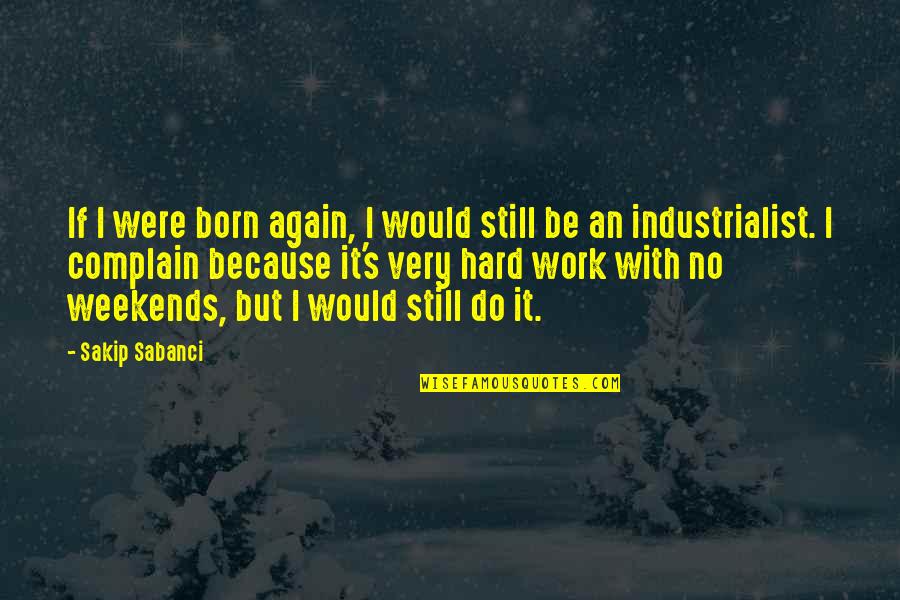 If I were born again, I would still be an industrialist. I complain because it's very hard work with no weekends, but I would still do it.
—
Sakip Sabanci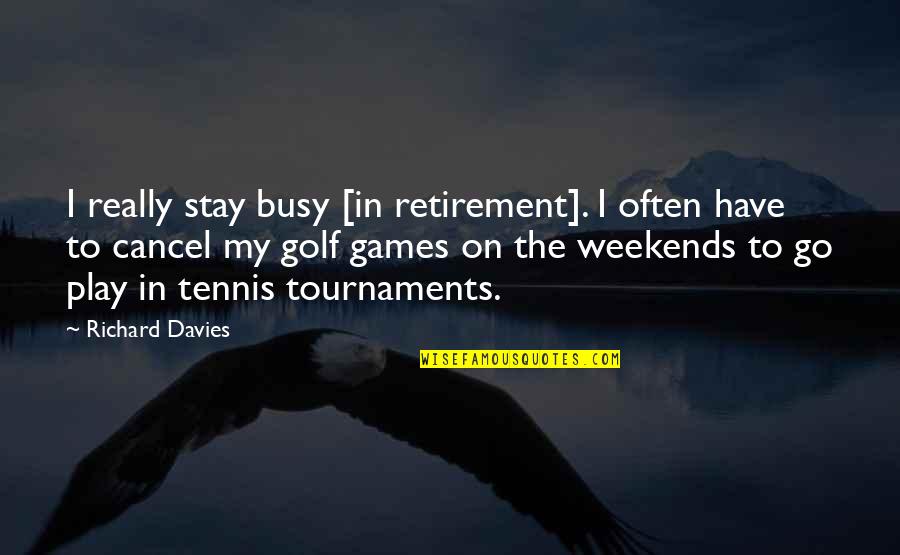 I really stay busy [in retirement]. I often have to cancel my golf games on the weekends to go play in tennis tournaments.
—
Richard Davies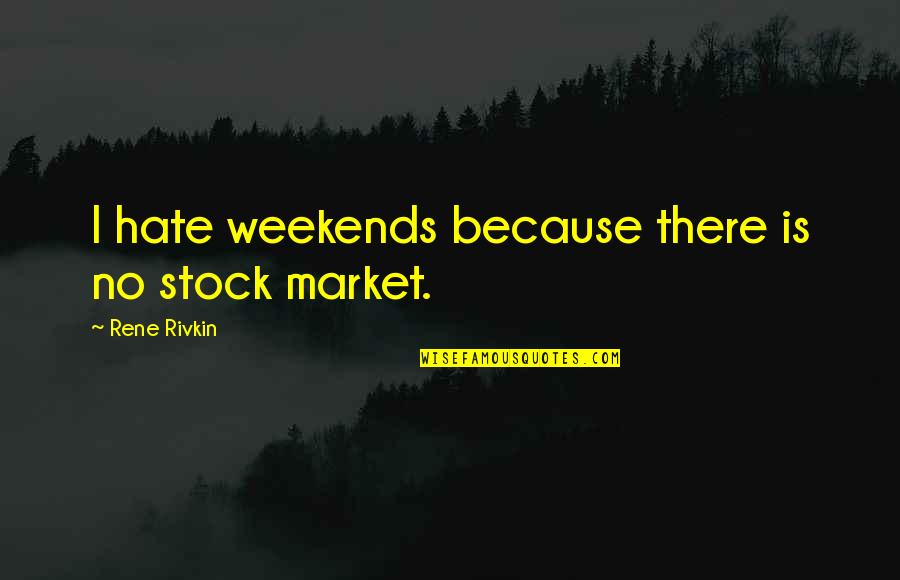 I hate weekends because there is no stock market.
—
Rene Rivkin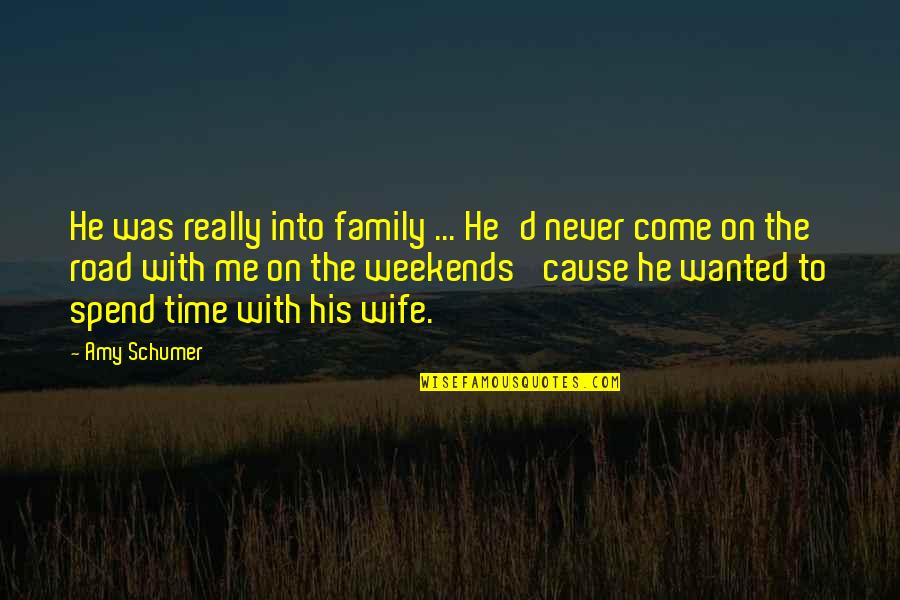 He was really into family ... He'd never come on the road with me on the weekends 'cause he wanted to spend time with his wife.
—
Amy Schumer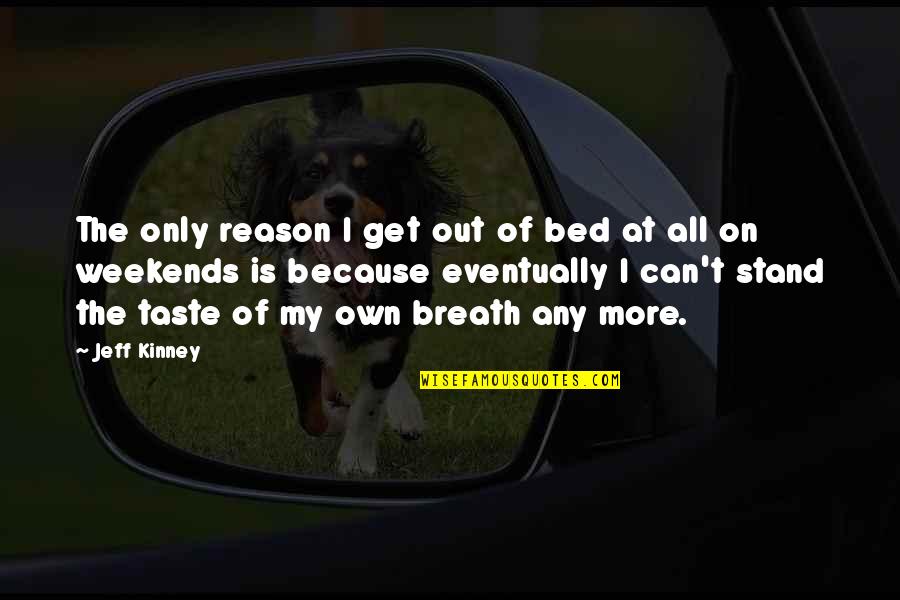 The only reason I get out of bed at all on weekends is because eventually I can't stand the taste of my own breath any more.
—
Jeff Kinney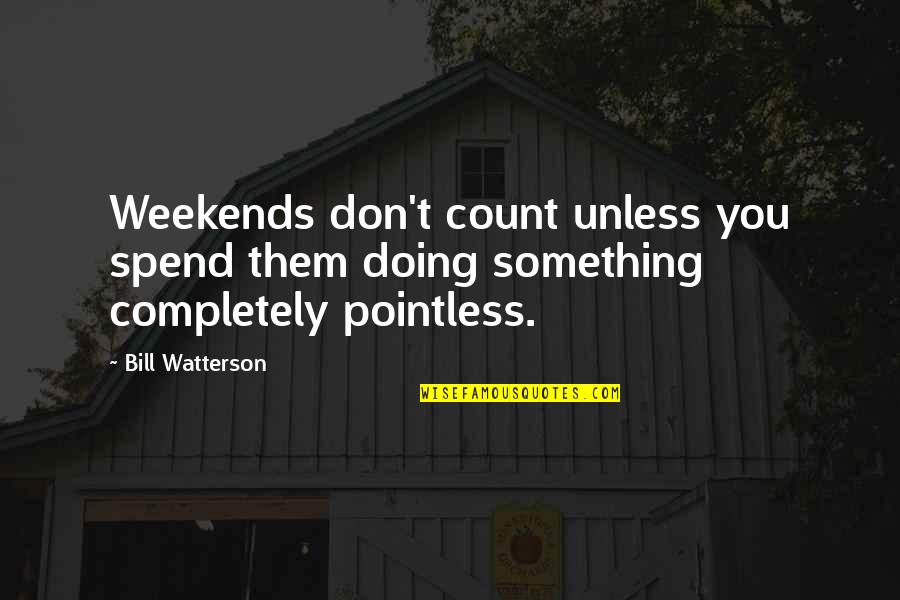 Weekends don't count unless you spend them doing something completely pointless.
—
Bill Watterson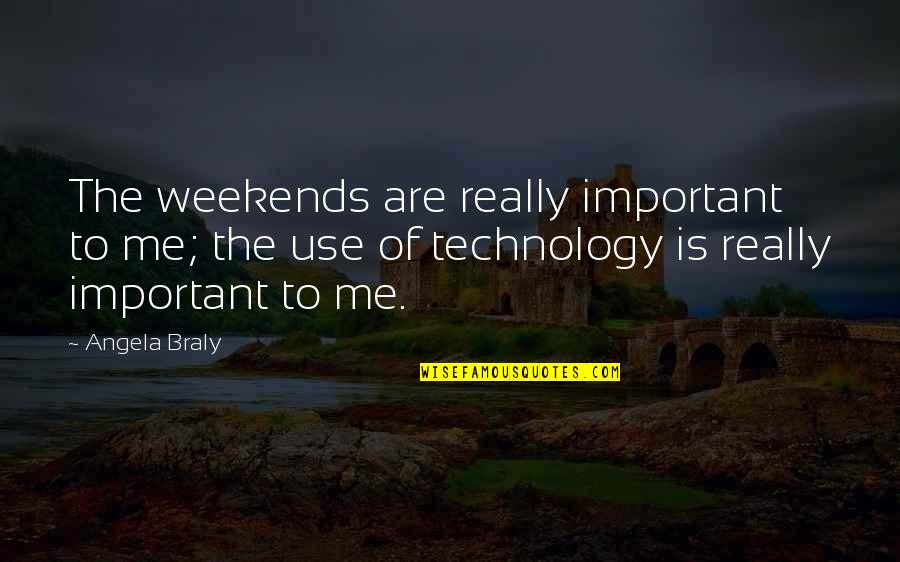 The weekends are really important to me; the use of technology is really important to me.
—
Angela Braly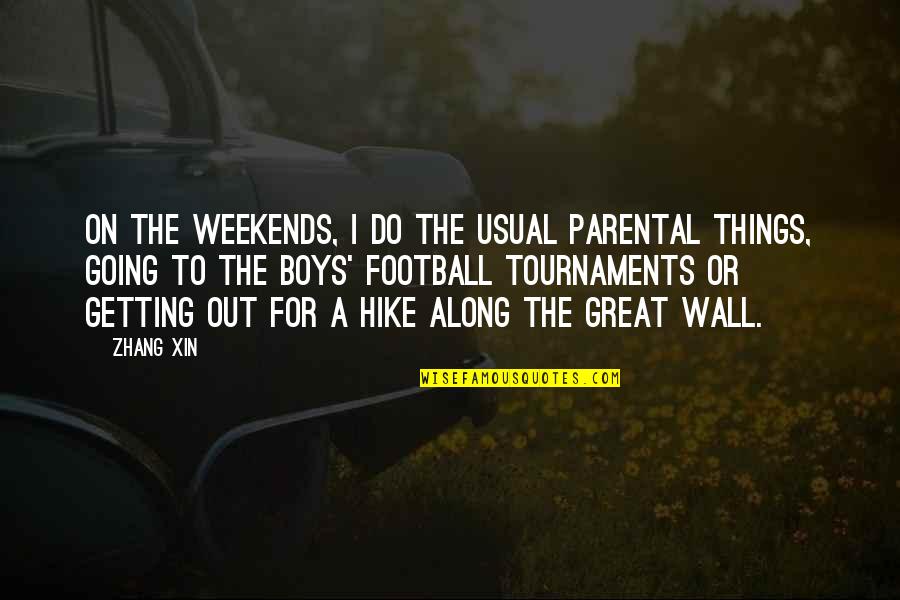 On the weekends, I do the usual parental things, going to the boys' football tournaments or getting out for a hike along the Great Wall.
—
Zhang Xin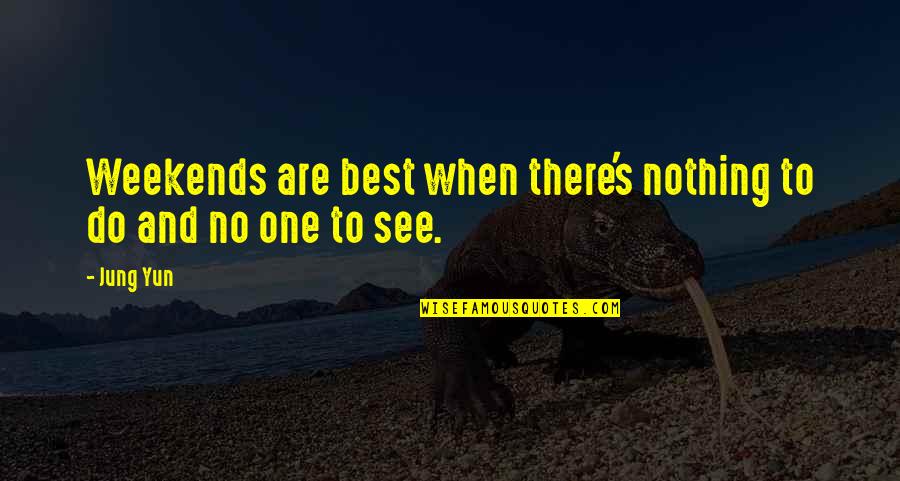 Weekends are best when there's nothing to do and no one to see.
—
Jung Yun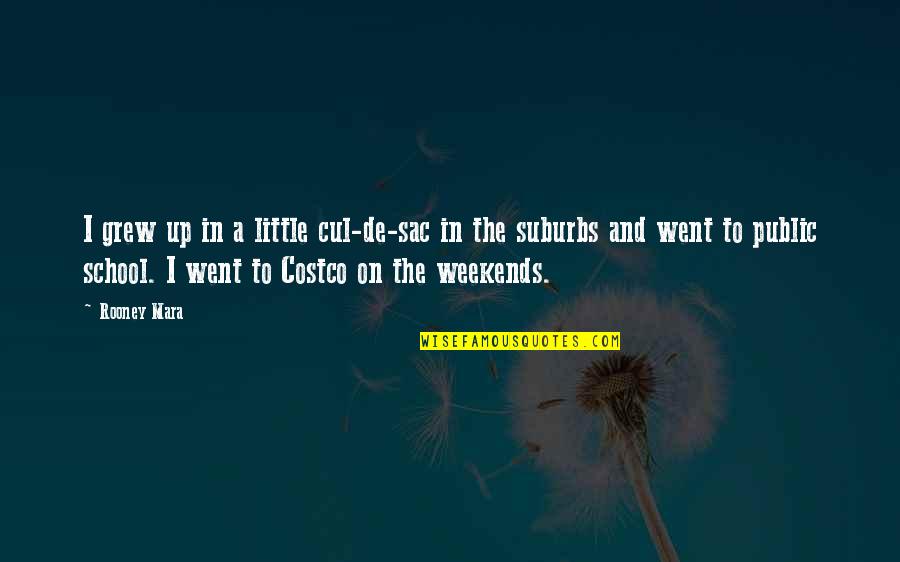 I grew up in a little cul-de-sac in the suburbs and went to public school. I went to Costco on the weekends. —
Rooney Mara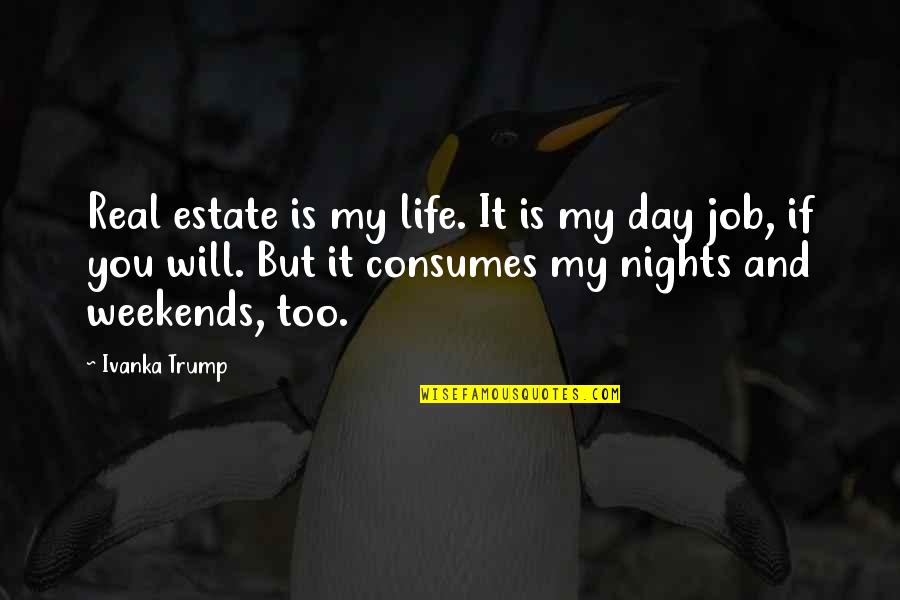 Real estate is my life. It is my day job, if you will. But it consumes my nights and weekends, too. —
Ivanka Trump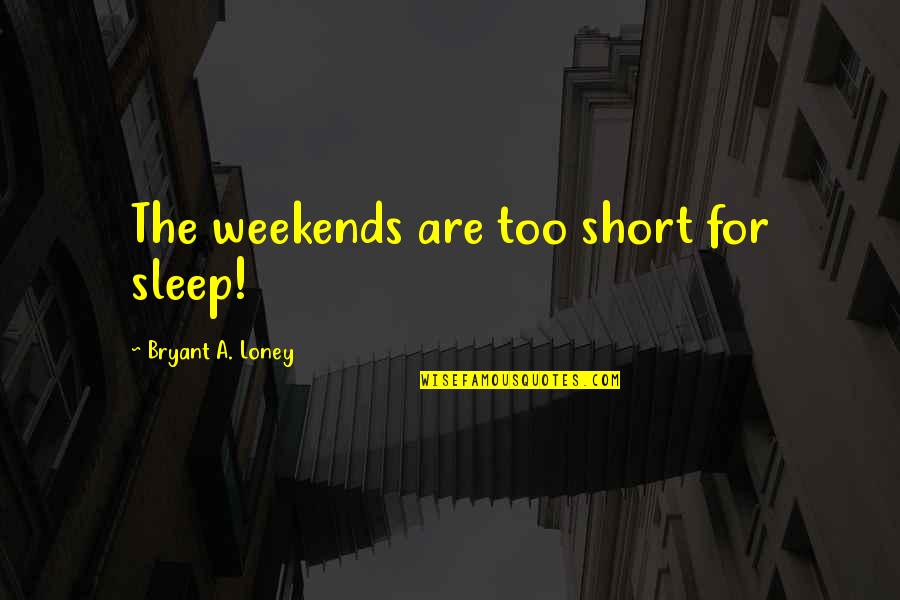 The weekends are too short for sleep! —
Bryant A. Loney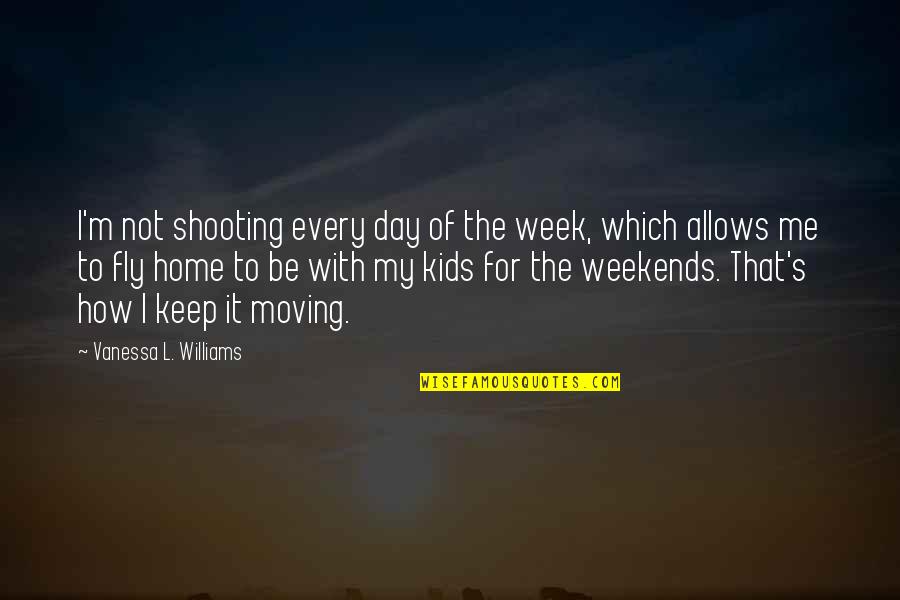 I'm not shooting every day of the week, which allows me to fly home to be with my kids for the weekends. That's how I keep it moving. —
Vanessa L. Williams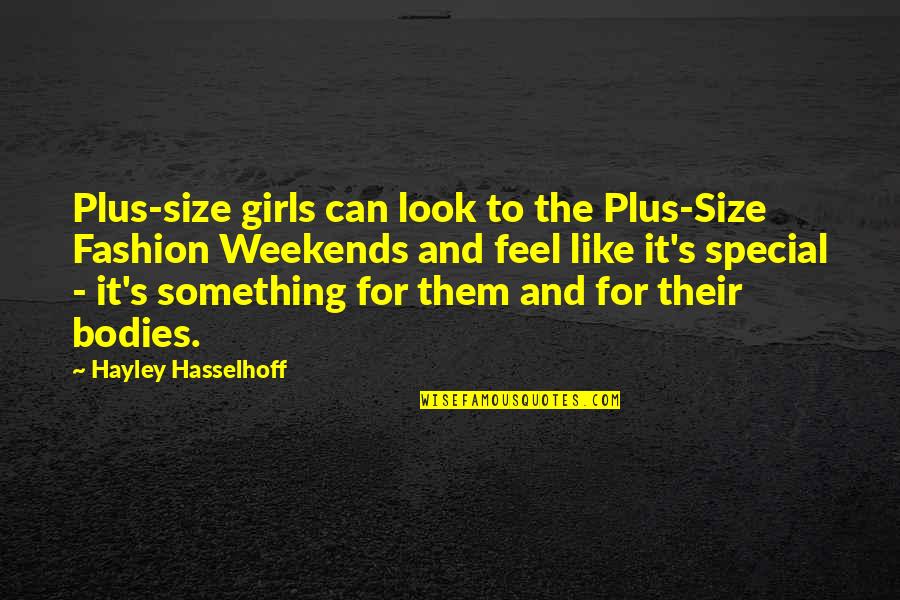 Plus-size girls can look to the Plus-Size Fashion Weekends and feel like it's special - it's something for them and for their bodies. —
Hayley Hasselhoff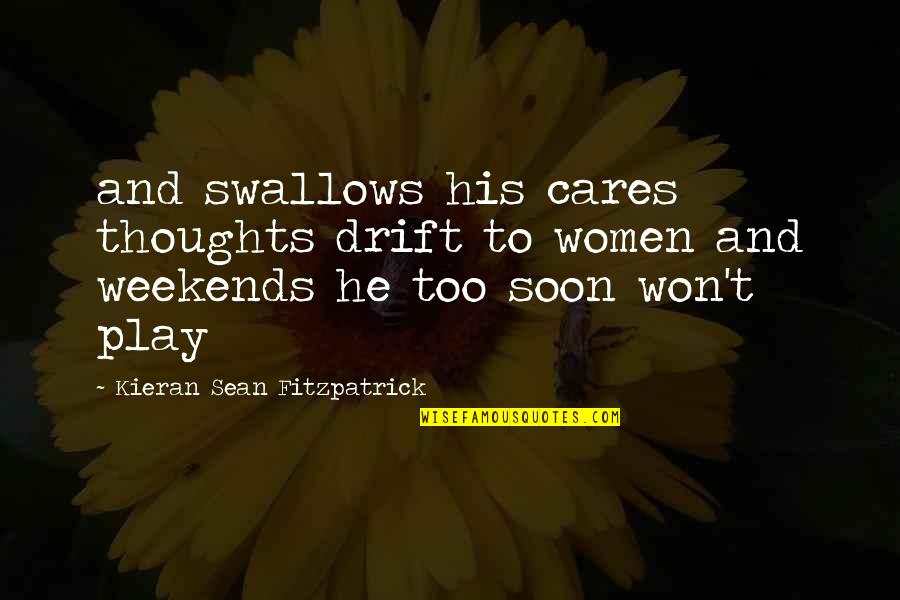 and swallows his cares thoughts drift to women and weekends he too soon won't play —
Kieran Sean Fitzpatrick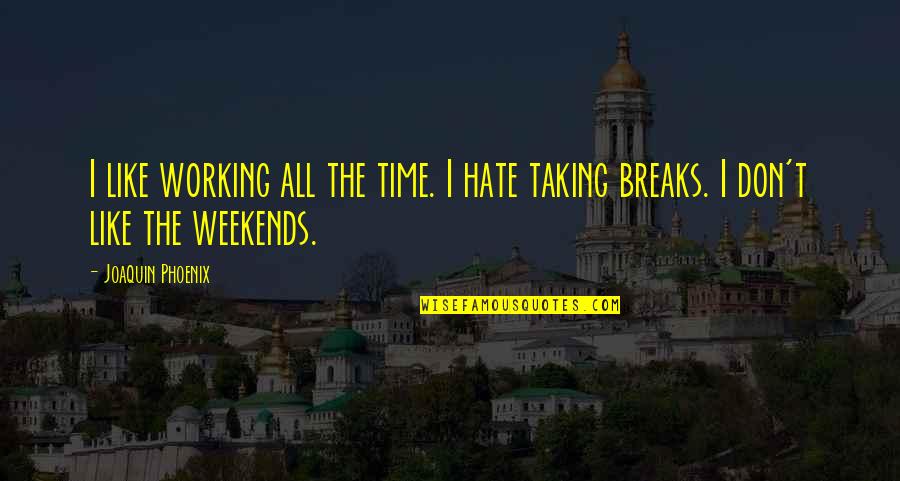 I like working all the time. I hate taking breaks. I don't like the weekends. —
Joaquin Phoenix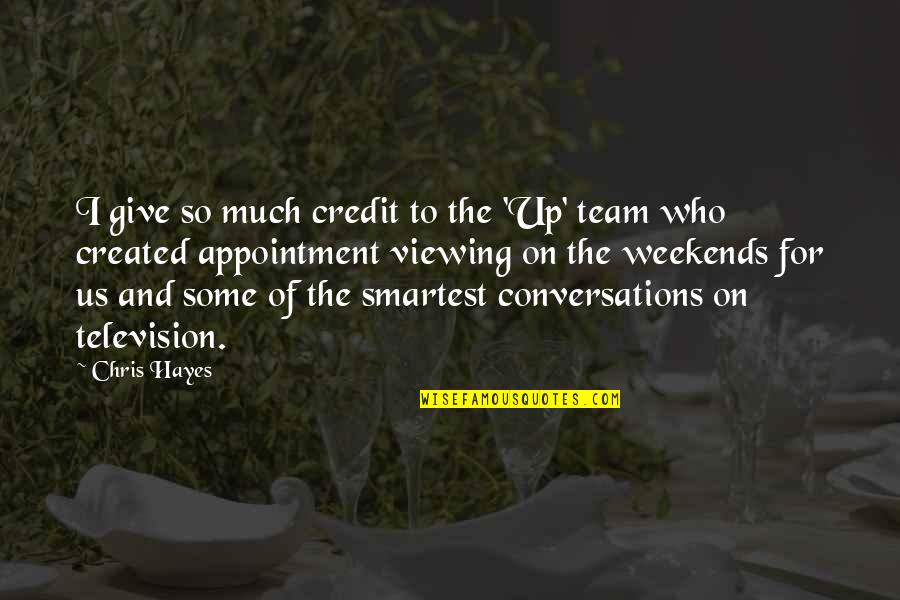 I give so much credit to the 'Up' team who created appointment viewing on the weekends for us and some of the smartest conversations on television. —
Chris Hayes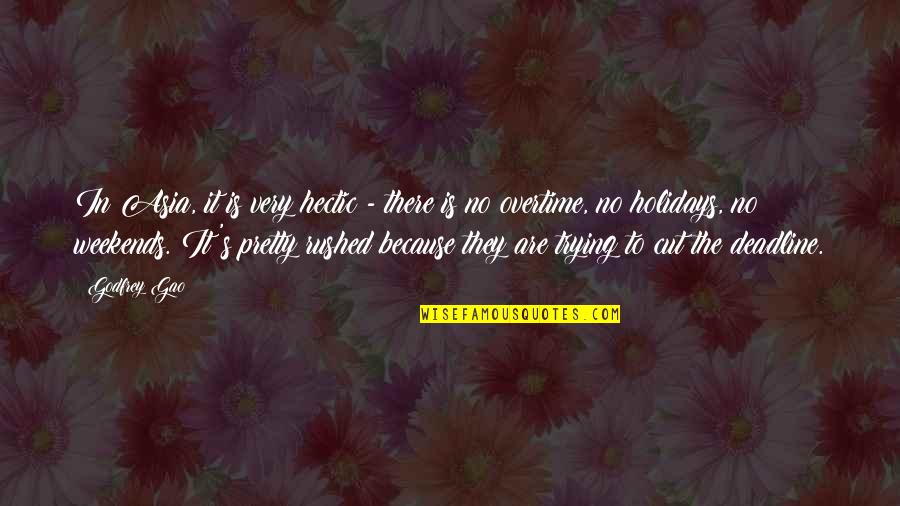 In Asia, it is very hectic - there is no overtime, no holidays, no weekends. It's pretty rushed because they are trying to cut the deadline. —
Godfrey Gao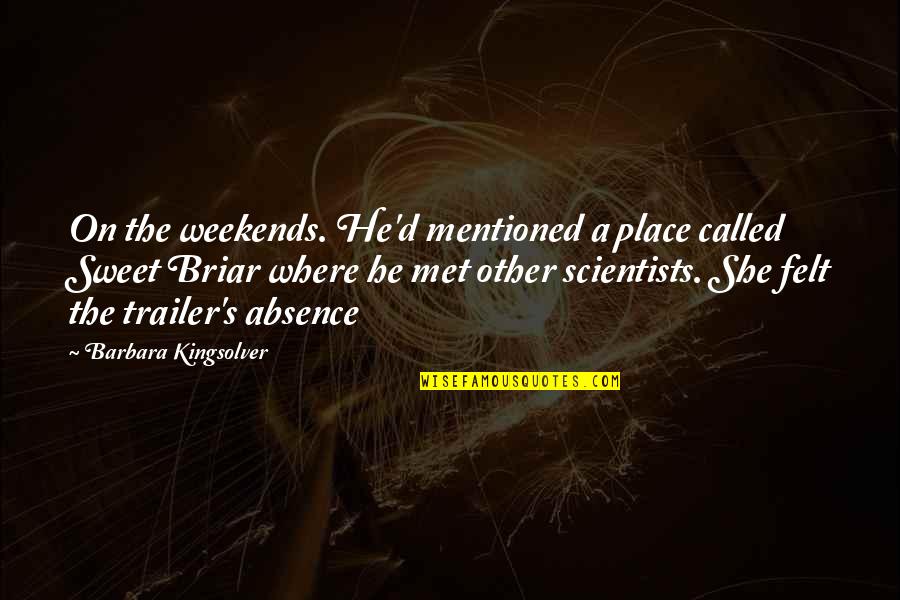 On the weekends. He'd mentioned a place called Sweet Briar where he met other scientists. She felt the trailer's absence —
Barbara Kingsolver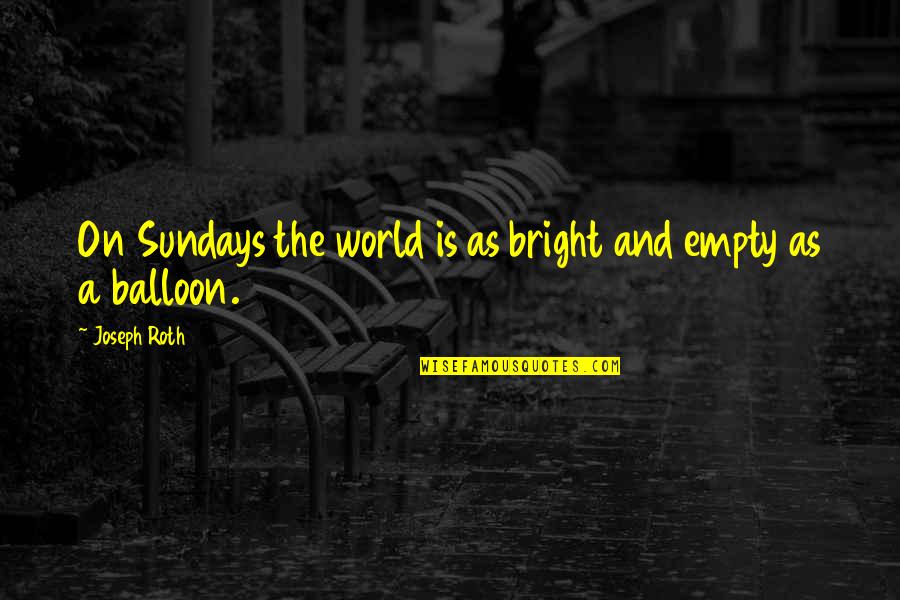 On Sundays the world is as bright and empty as a balloon. —
Joseph Roth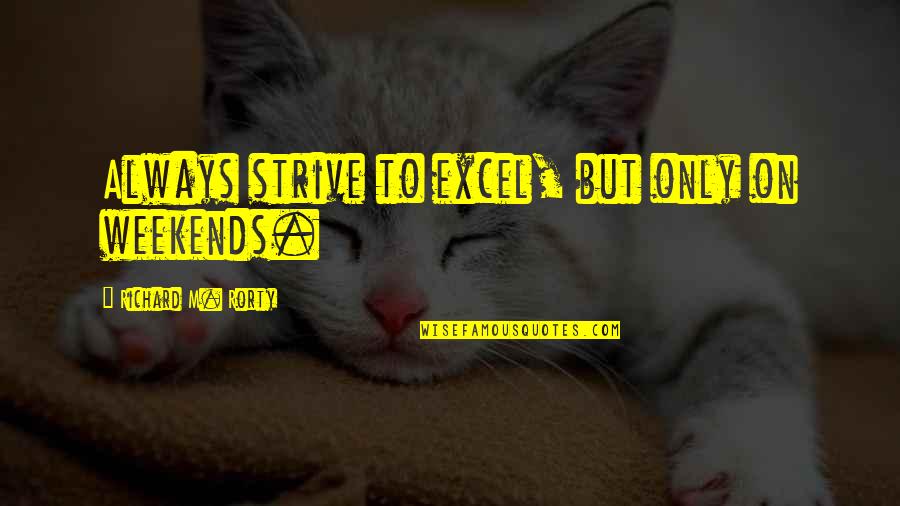 Always strive to excel, but only on weekends. —
Richard M. Rorty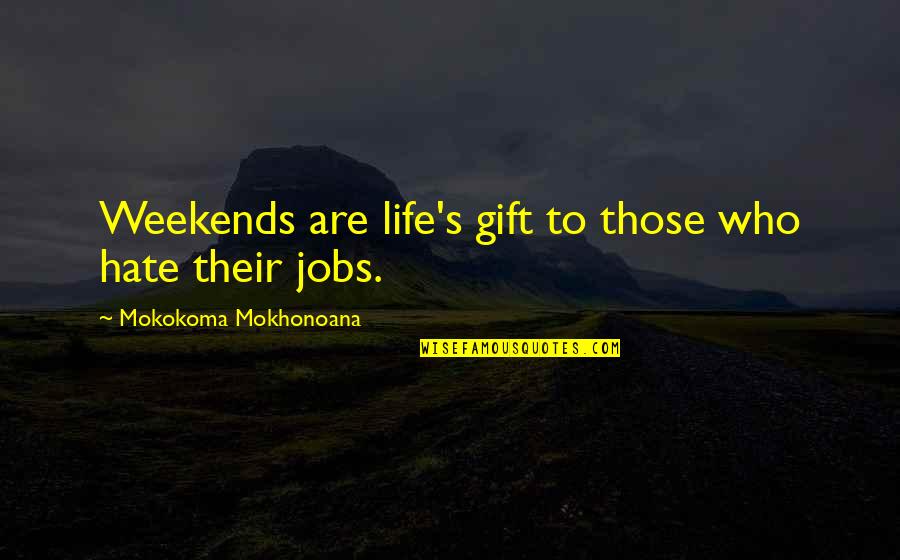 Weekends are life's gift to those who hate their jobs. —
Mokokoma Mokhonoana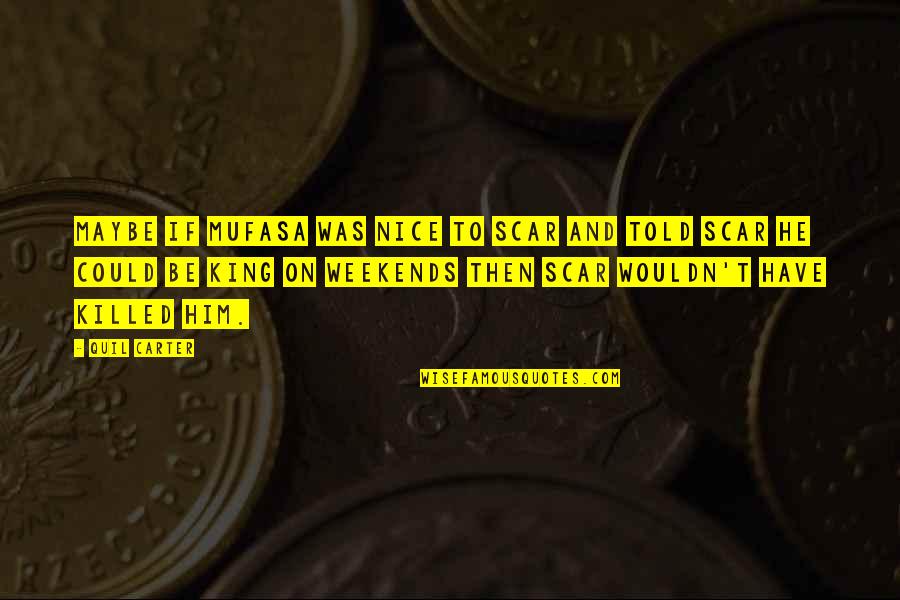 Maybe if Mufasa was nice to Scar and told Scar he could be king on weekends then Scar wouldn't have killed him. —
Quil Carter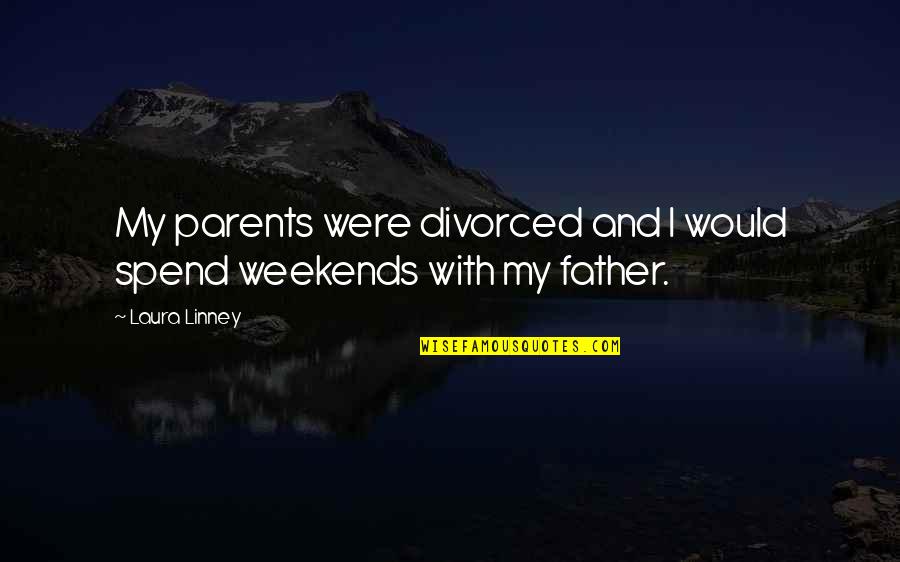 My parents were divorced and I would spend weekends with my father. —
Laura Linney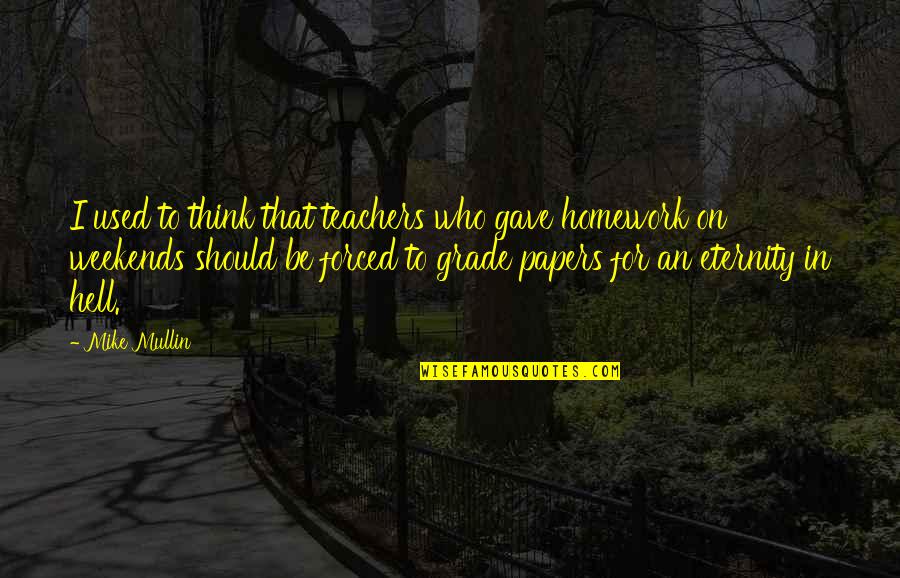 I used to think that teachers who gave homework on weekends should be forced to grade papers for an eternity in hell. —
Mike Mullin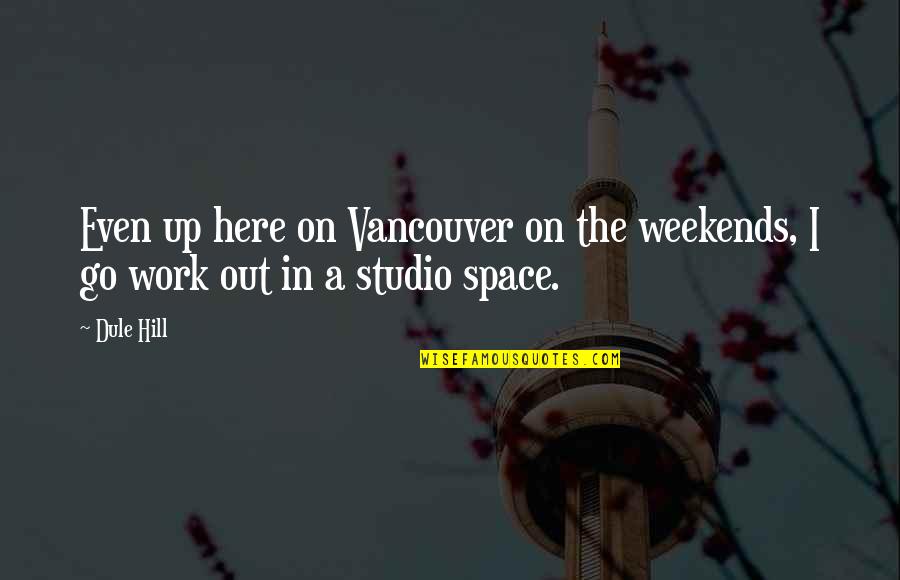 Even up here on Vancouver on the weekends, I go work out in a studio space. —
Dule Hill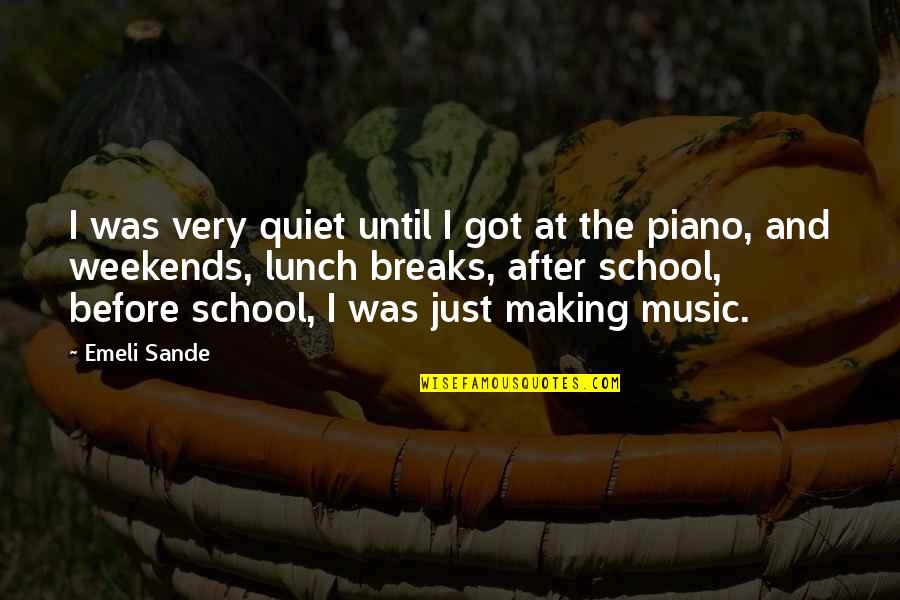 I was very quiet until I got at the piano, and weekends, lunch breaks, after school, before school, I was just making music. —
Emeli Sande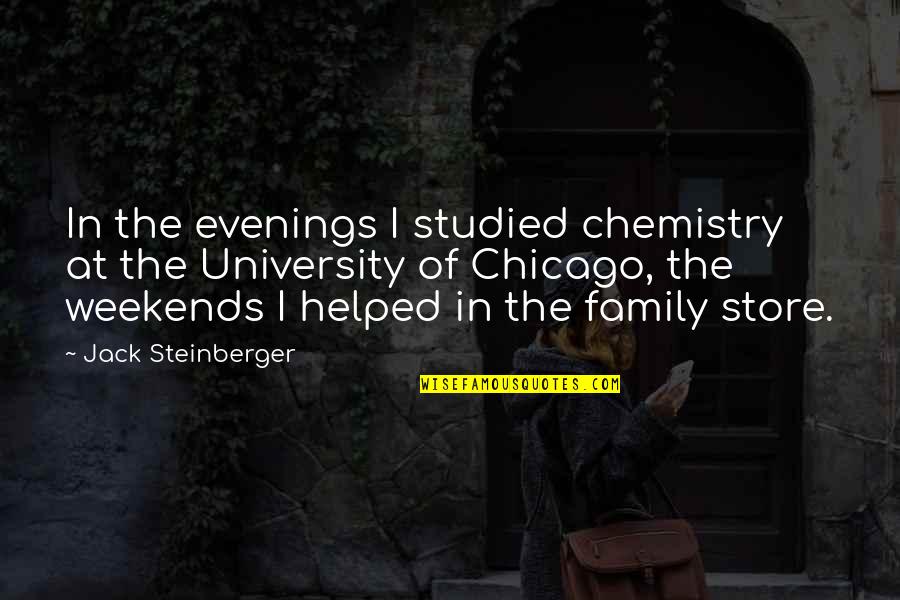 In the evenings I studied chemistry at the University of Chicago, the weekends I helped in the family store. —
Jack Steinberger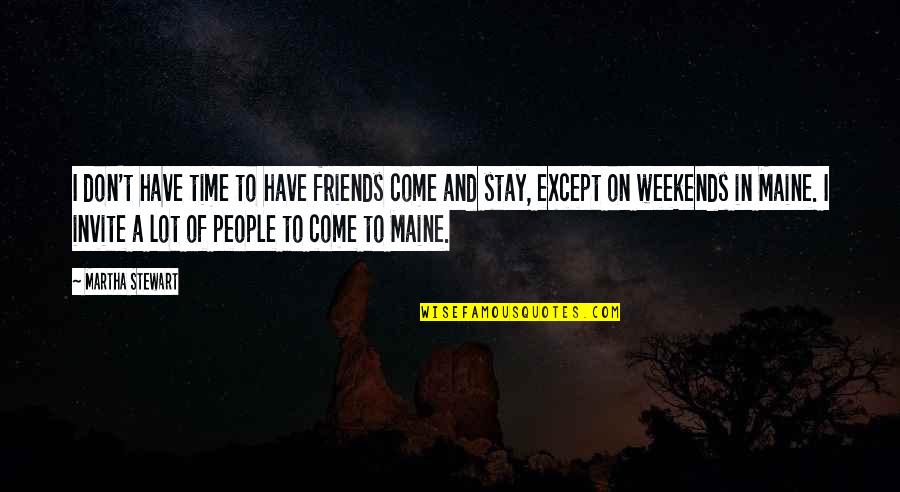 I don't have time to have friends come and stay, except on weekends in Maine. I invite a lot of people to come to Maine. —
Martha Stewart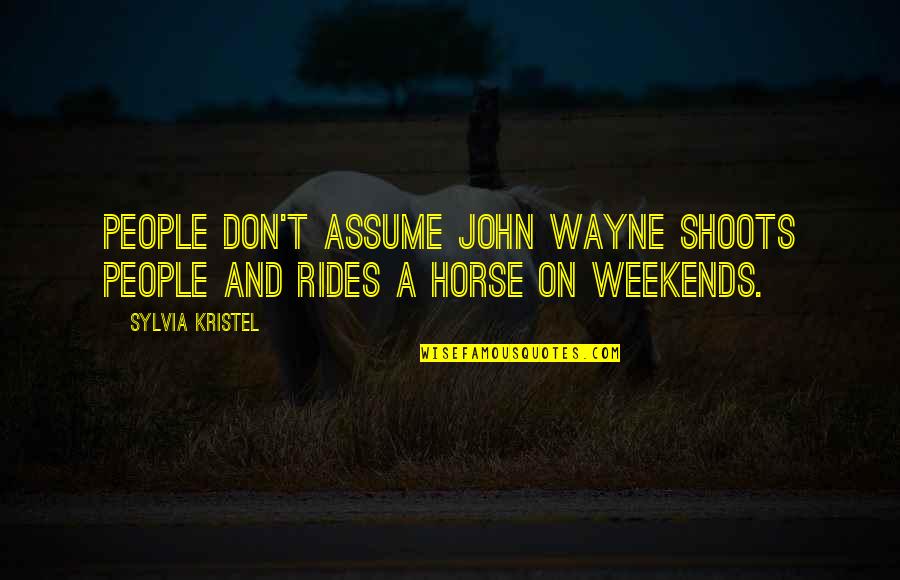 People don't assume John Wayne shoots people and rides a horse on weekends. —
Sylvia Kristel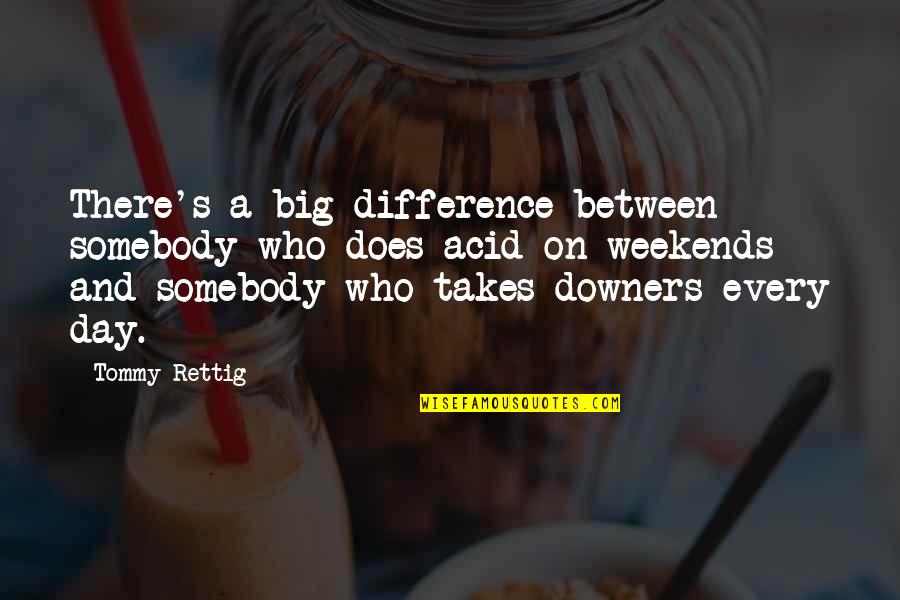 There's a big difference between somebody who does acid on weekends and somebody who takes downers every day. —
Tommy Rettig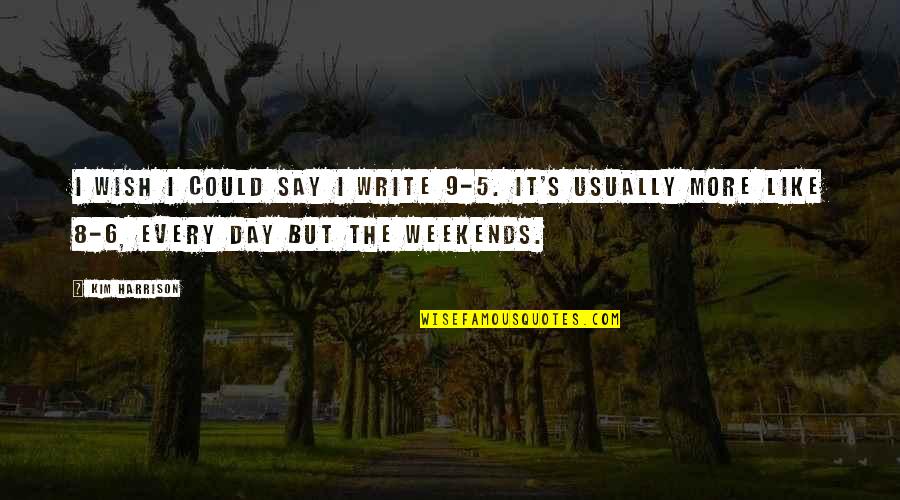 I wish I could say I write 9-5. It's usually more like 8-6, every day but the weekends. —
Kim Harrison