Best Passenger Quotes
Collection of top 30 famous quotes about Best Passenger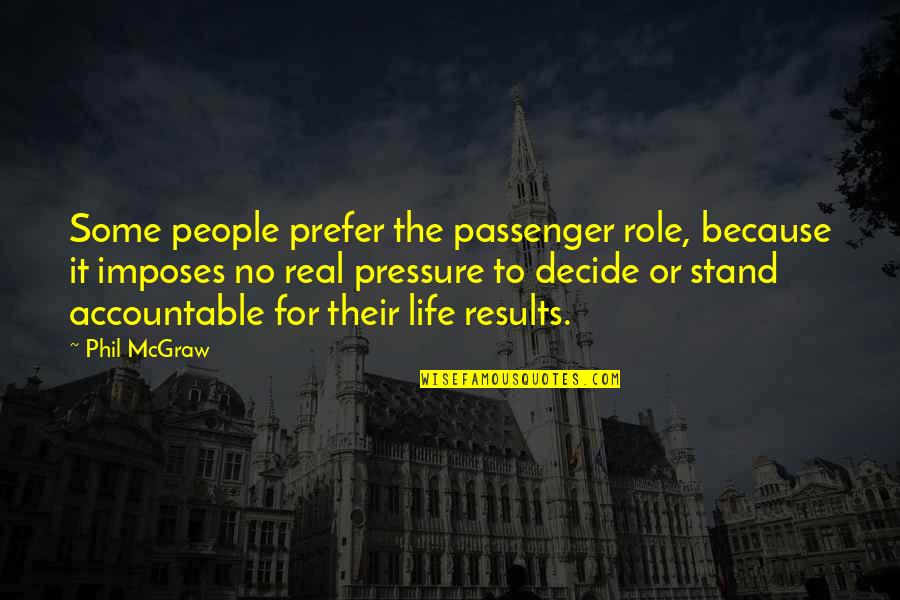 Some people prefer the passenger role, because it imposes no real pressure to decide or stand accountable for their life results.
—
Phil McGraw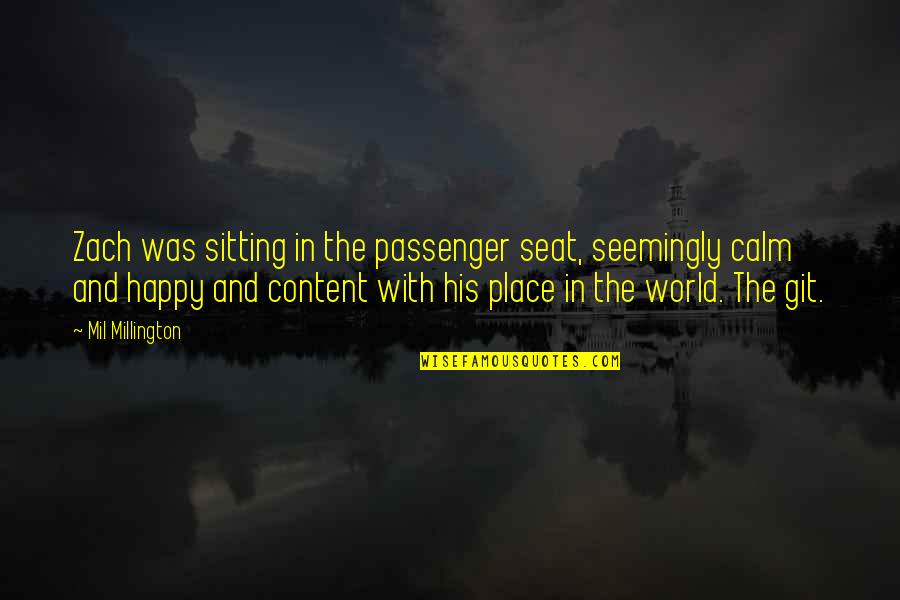 Zach was sitting in the passenger seat, seemingly calm and happy and content with his place in the world. The git.
—
Mil Millington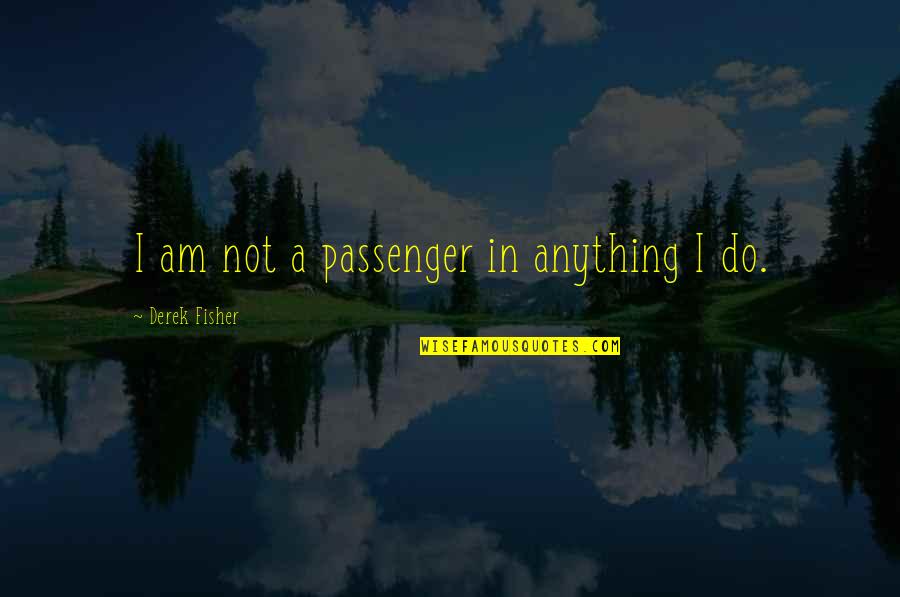 I am not a passenger in anything I do.
—
Derek Fisher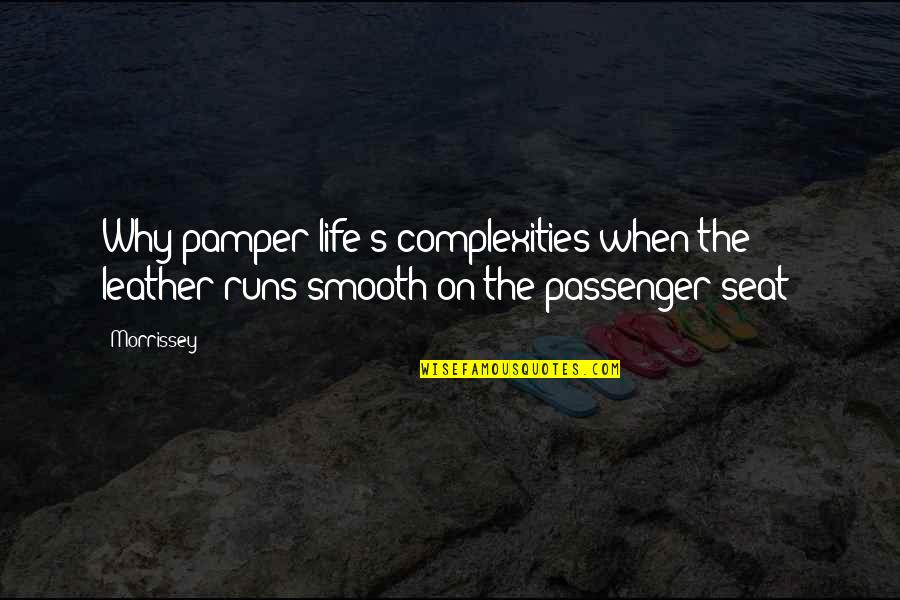 Why pamper life's complexities when the leather runs smooth on the passenger seat?
—
Morrissey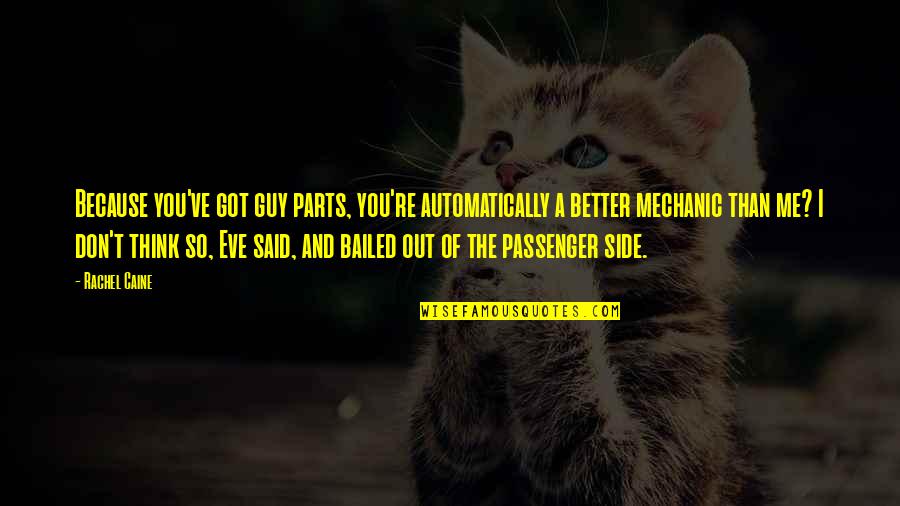 Because you've got guy parts, you're automatically a better mechanic than me? I don't think so, Eve said, and bailed out of the passenger side.
—
Rachel Caine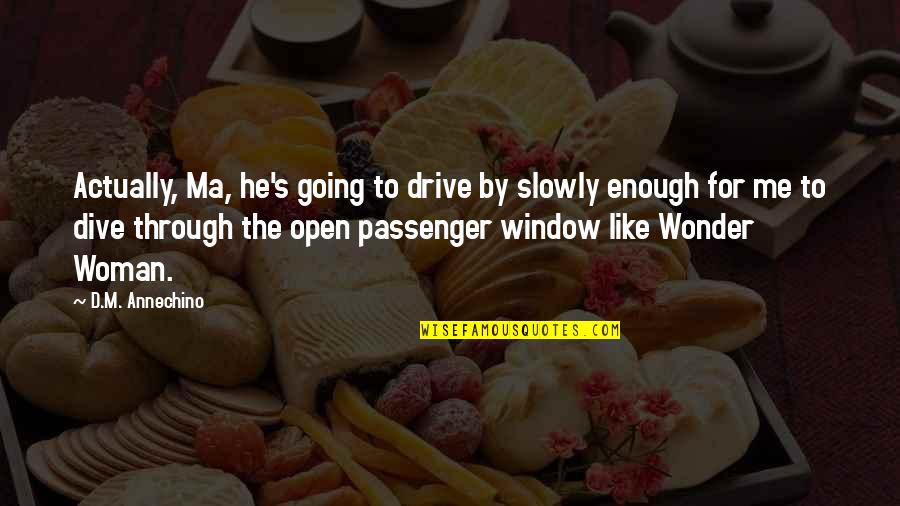 Actually, Ma, he's going to drive by slowly enough for me to dive through the open passenger window like Wonder Woman.
—
D.M. Annechino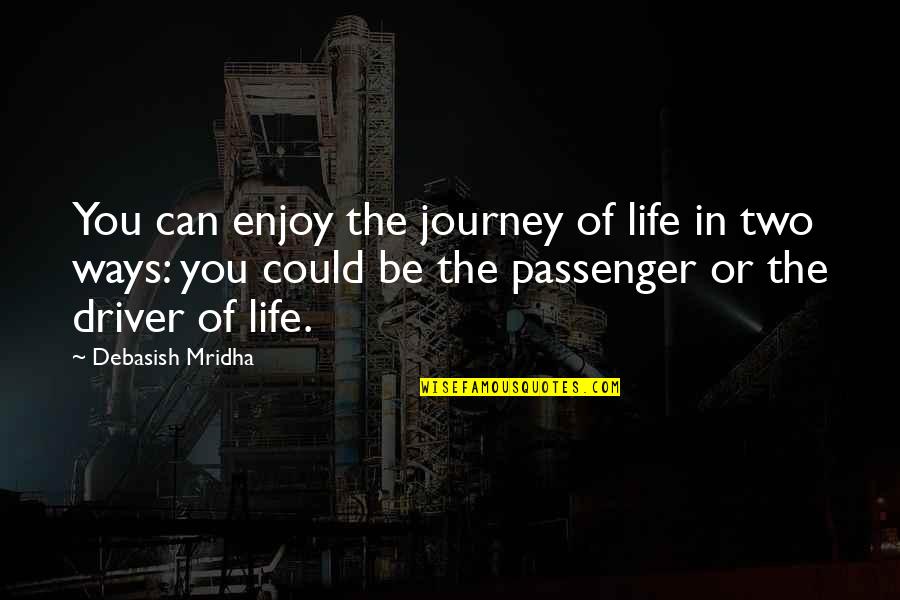 You can enjoy the journey of life in two ways: you could be the passenger or the driver of life. —
Debasish Mridha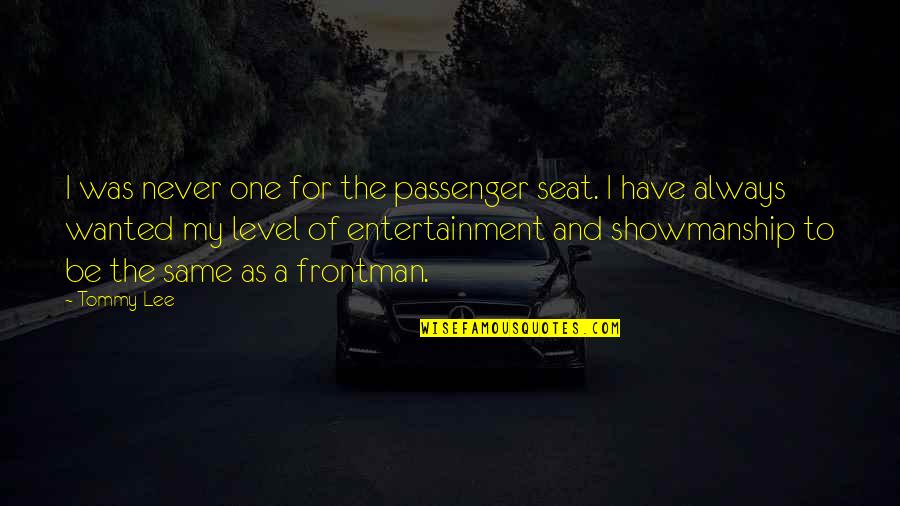 I was never one for the passenger seat. I have always wanted my level of entertainment and showmanship to be the same as a frontman. —
Tommy Lee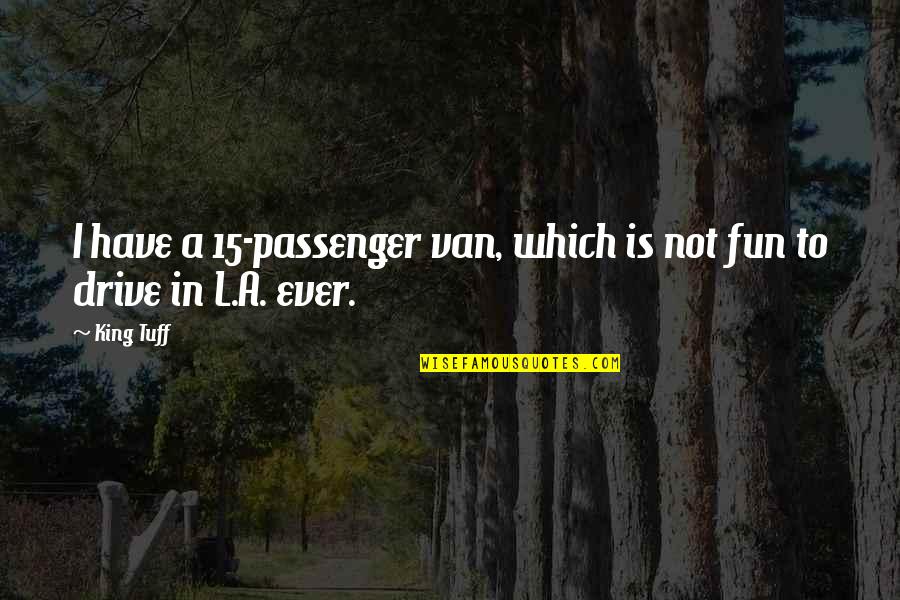 I have a 15-passenger van, which is not fun to drive in L.A. ever. —
King Tuff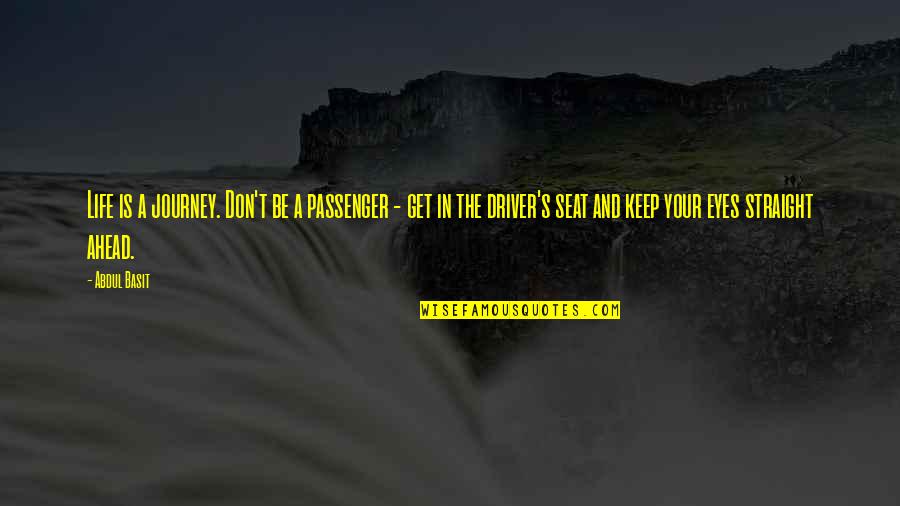 Life is a journey. Don't be a passenger - get in the driver's seat and keep your eyes straight ahead. —
Abdul Basit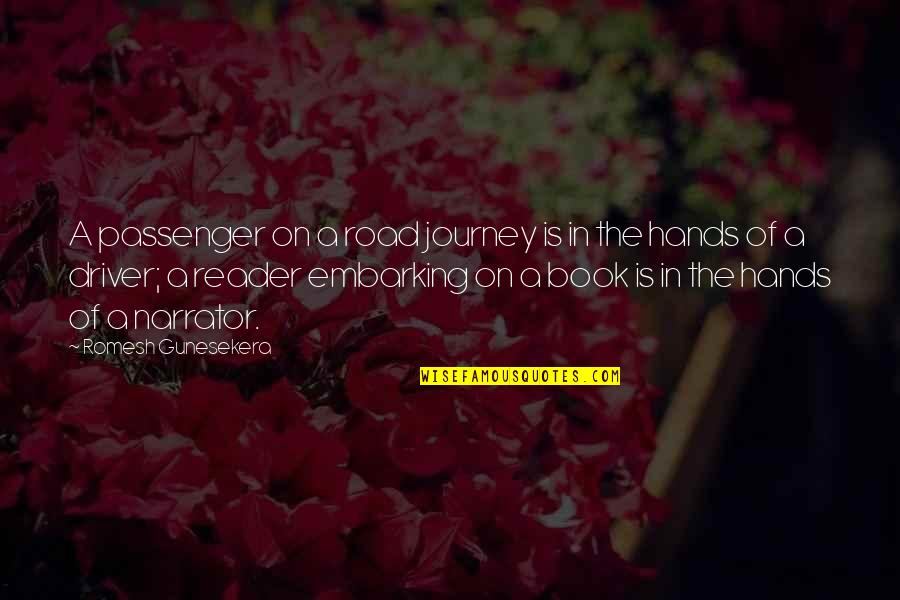 A passenger on a road journey is in the hands of a driver; a reader embarking on a book is in the hands of a narrator. —
Romesh Gunesekera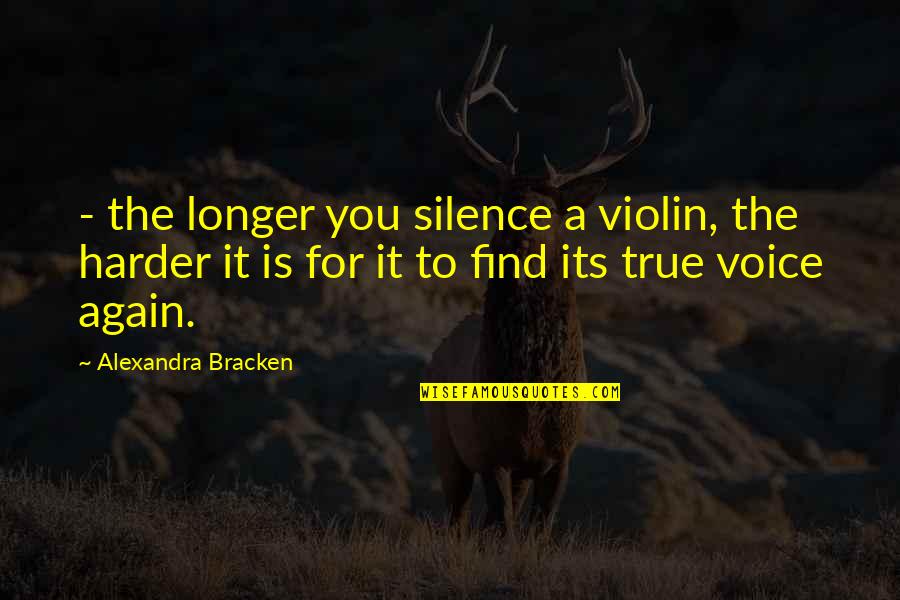 - the longer you silence a violin, the harder it is for it to find its true voice again. —
Alexandra Bracken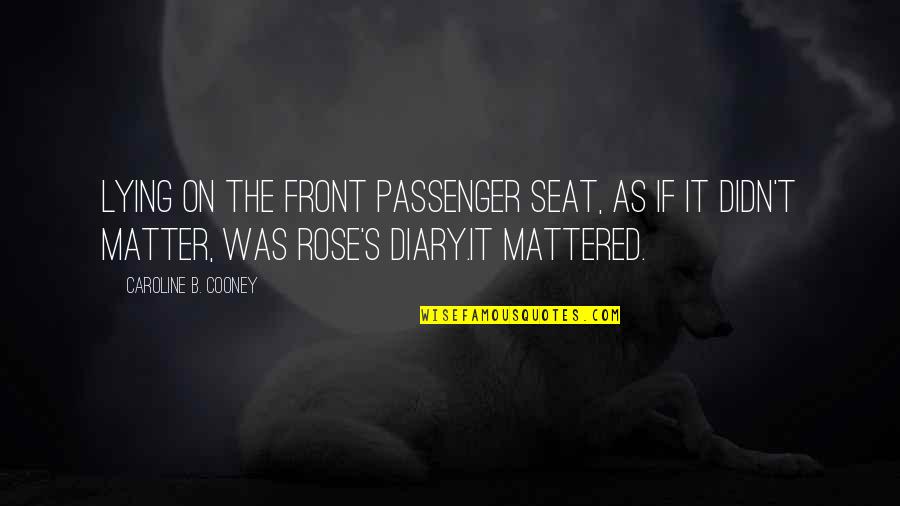 Lying on the front passenger seat, as if it didn't matter, was Rose's Diary.
It Mattered. —
Caroline B. Cooney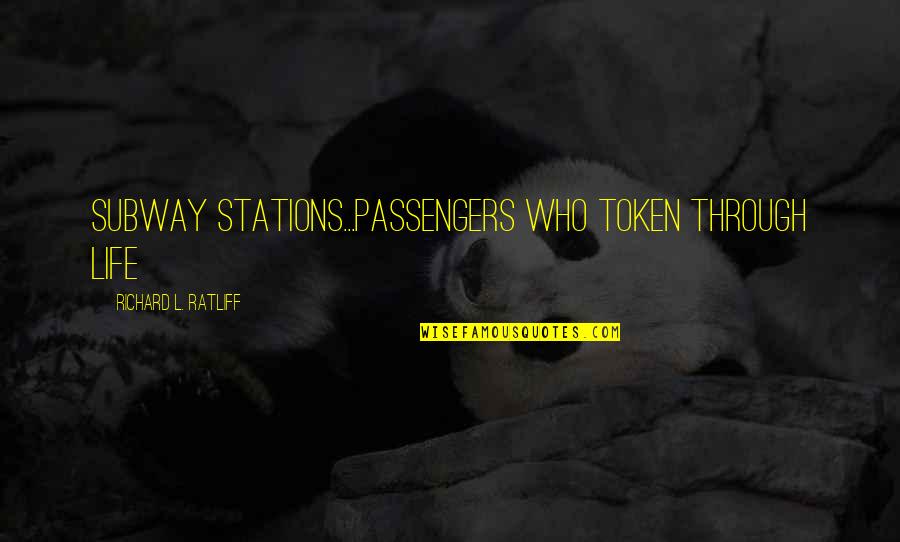 subway stations...
passengers who token through life —
Richard L. Ratliff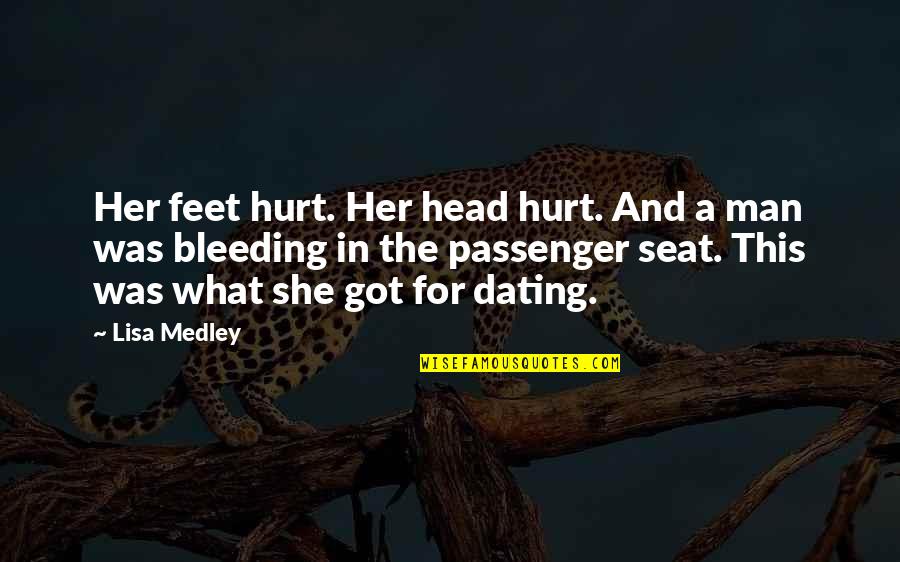 Her feet hurt. Her head hurt. And a man was bleeding in the passenger seat. This was what she got for dating. —
Lisa Medley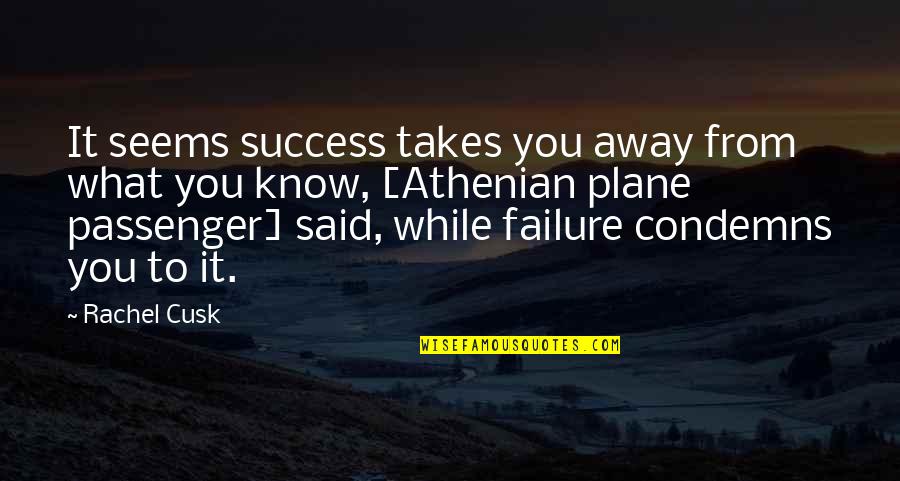 It seems success takes you away from what you know, [Athenian plane passenger] said, while failure condemns you to it. —
Rachel Cusk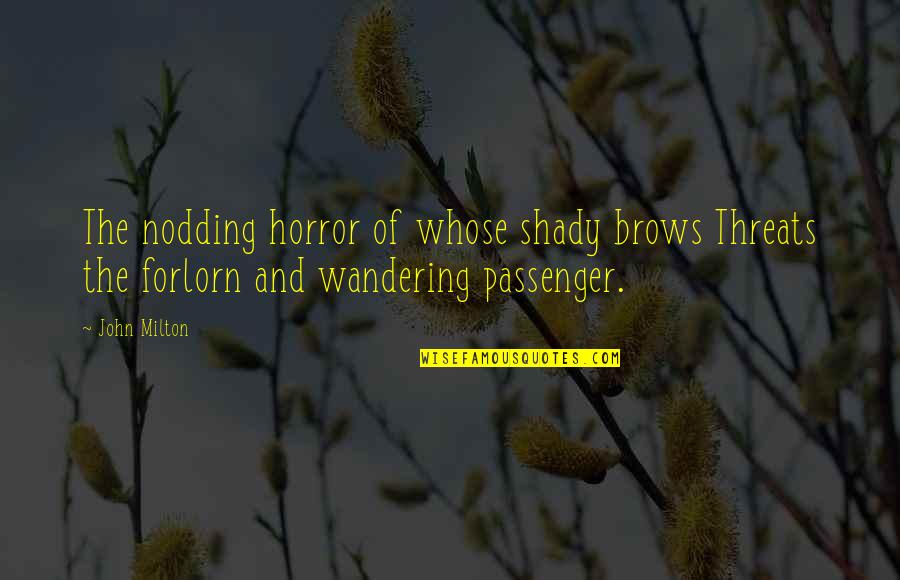 The nodding horror of whose shady brows Threats the forlorn and wandering passenger. —
John Milton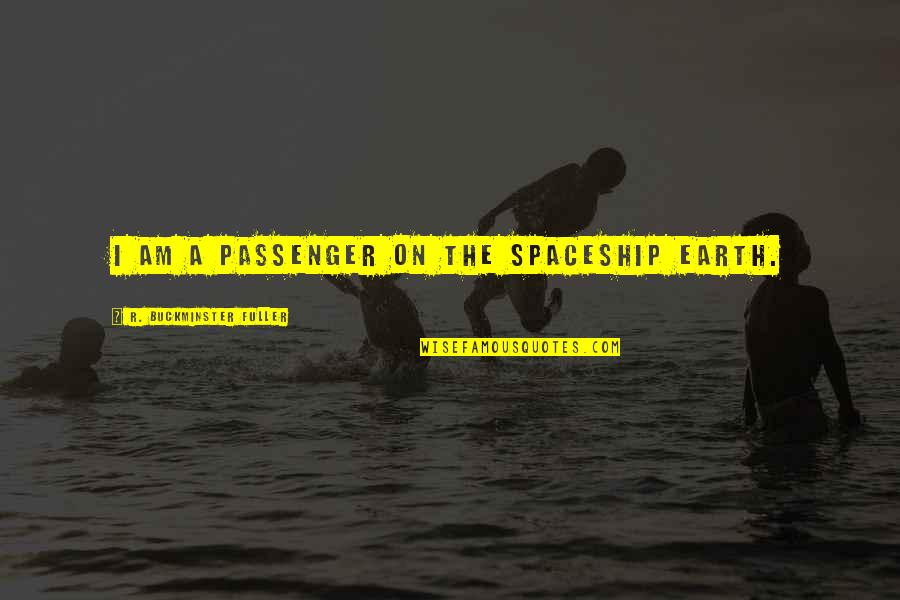 I am a passenger on the spaceship Earth. —
R. Buckminster Fuller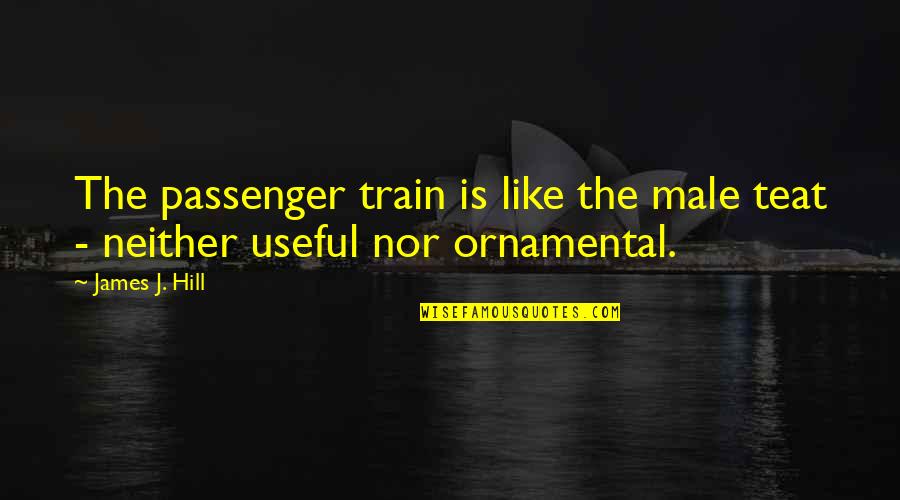 The passenger train is like the male teat - neither useful nor ornamental. —
James J. Hill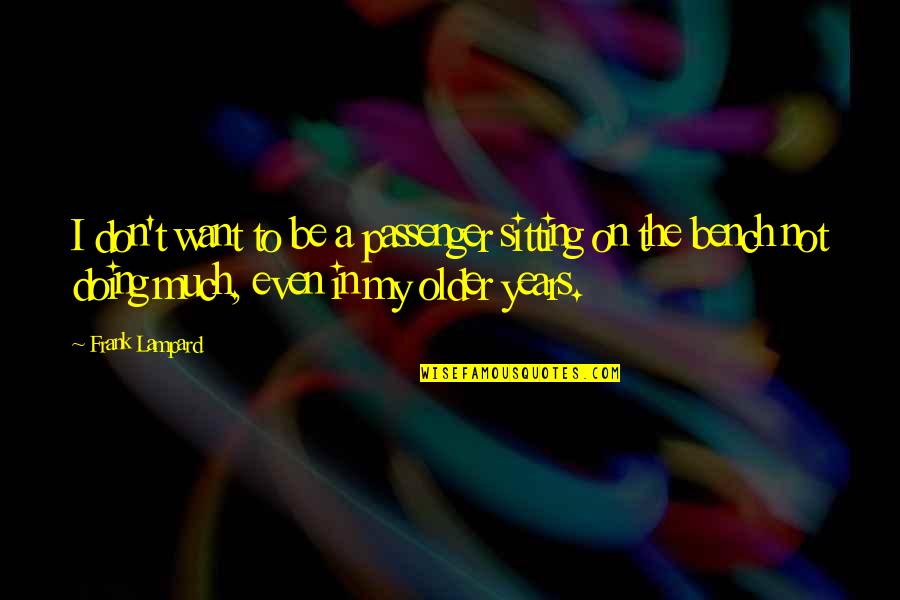 I don't want to be a passenger sitting on the bench not doing much, even in my older years. —
Frank Lampard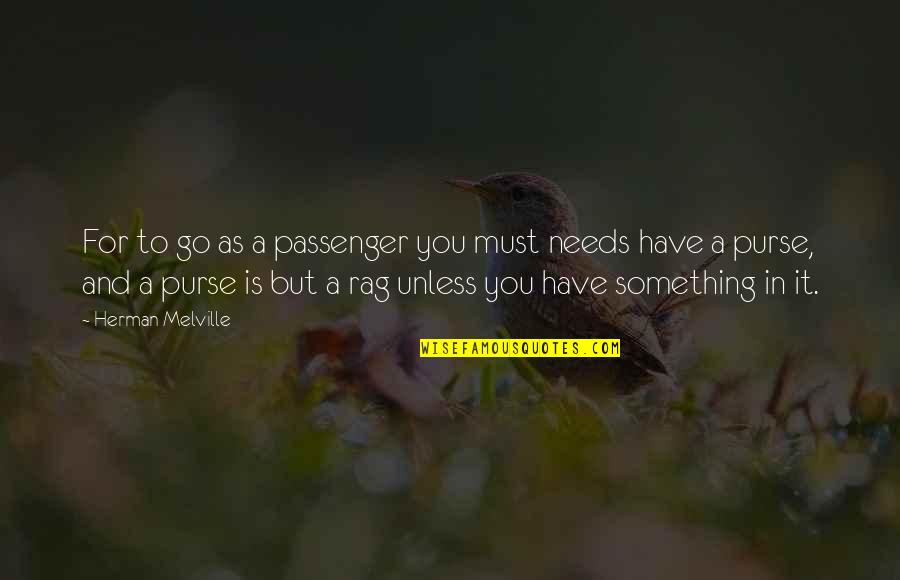 For to go as a passenger you must needs have a purse, and a purse is but a rag unless you have something in it. —
Herman Melville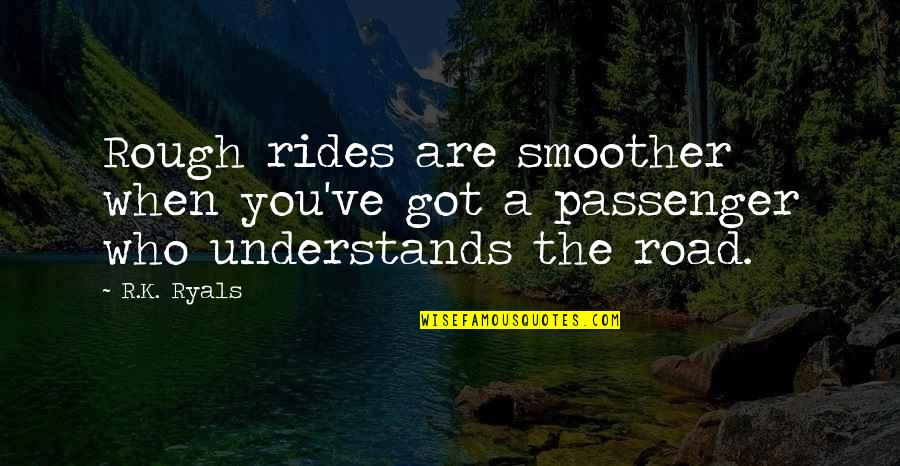 Rough rides are smoother when you've got a passenger who understands the road. —
R.K. Ryals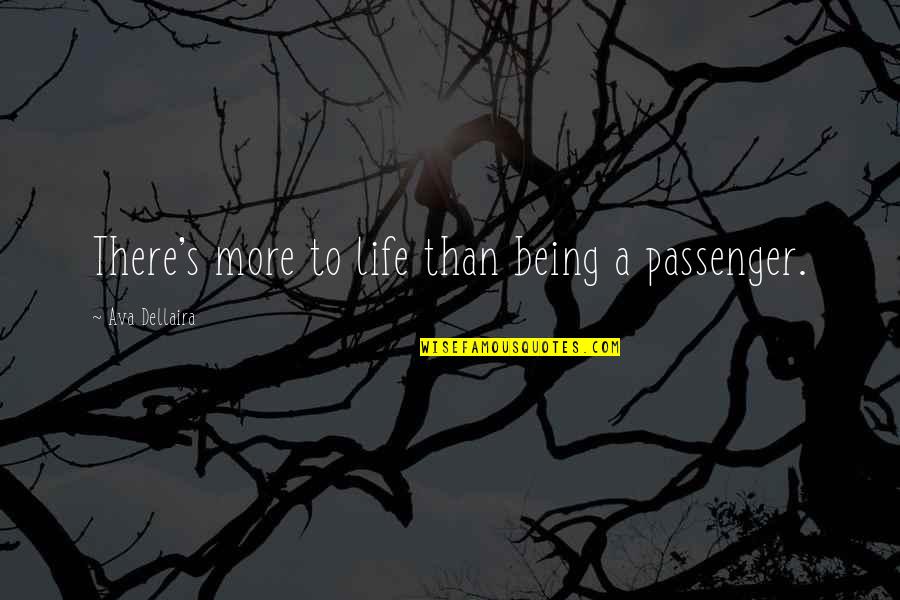 There's more to life than being a passenger. —
Ava Dellaira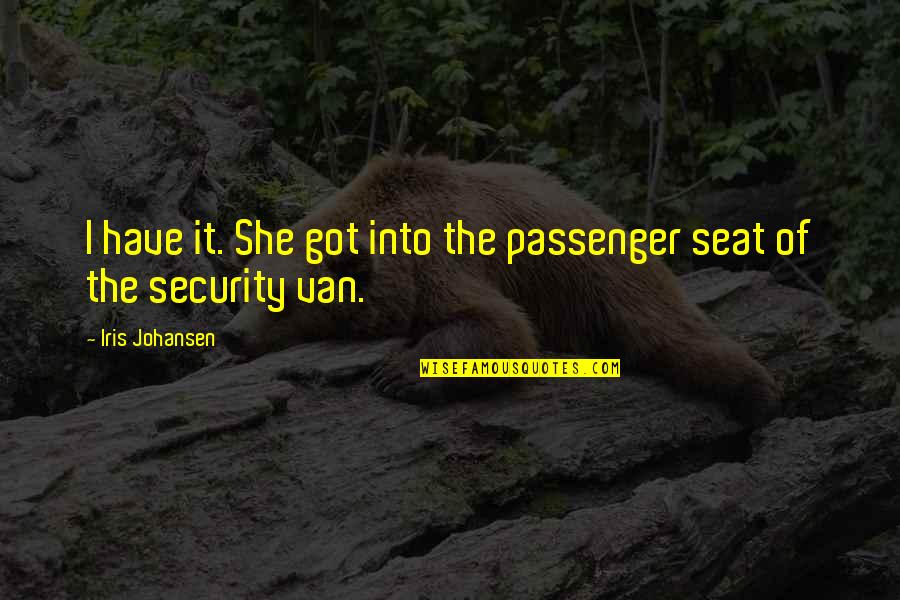 I have it. She got into the passenger seat of the security van. —
Iris Johansen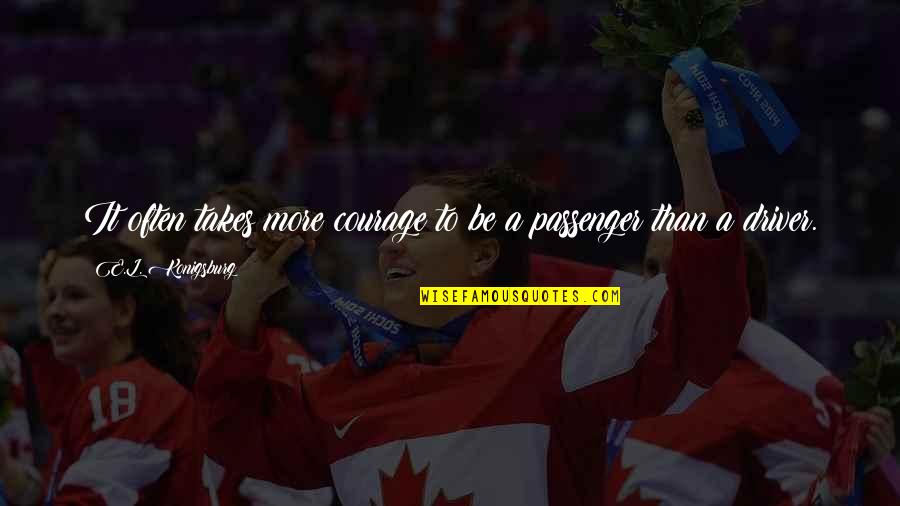 It often takes more courage to be a passenger than a driver. —
E.L. Konigsburg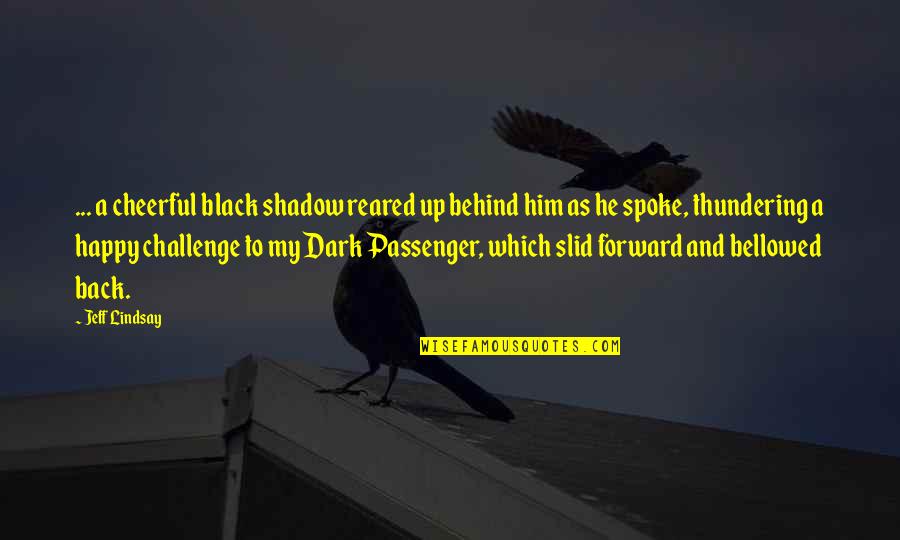 ... a cheerful black shadow reared up behind him as he spoke, thundering a happy challenge to my Dark Passenger, which slid forward and bellowed back. —
Jeff Lindsay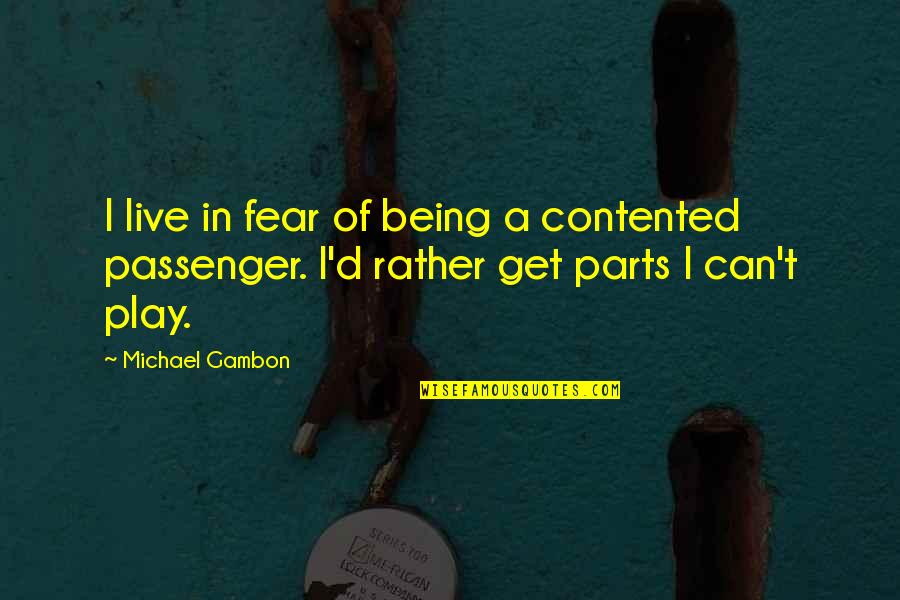 I live in fear of being a contented passenger. I'd rather get parts I can't play. —
Michael Gambon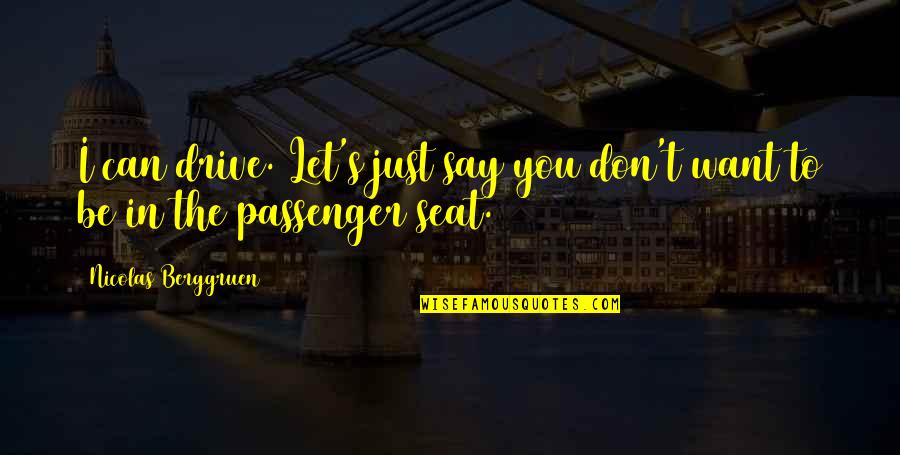 I can drive. Let's just say you don't want to be in the passenger seat. —
Nicolas Berggruen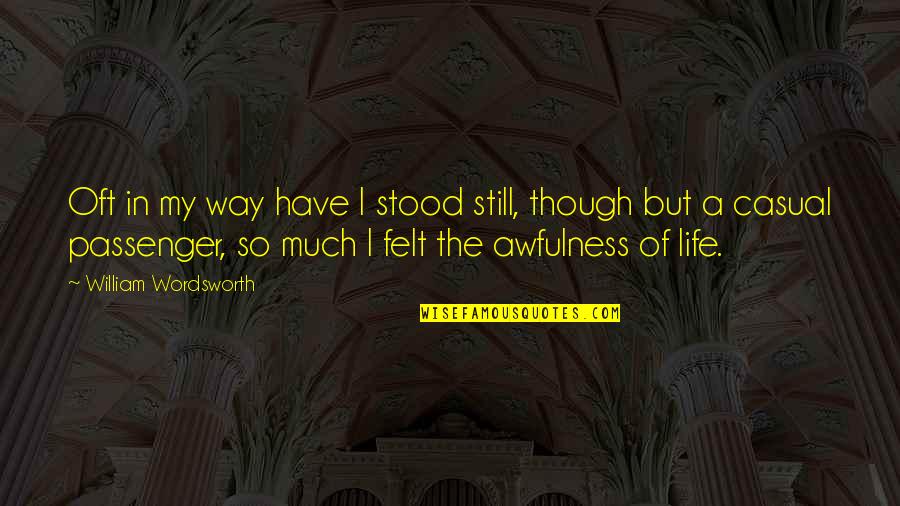 Oft in my way have I stood still, though but a casual passenger, so much I felt the awfulness of life. —
William Wordsworth