Best Offensive Quotes
Collection of top 42 famous quotes about Best Offensive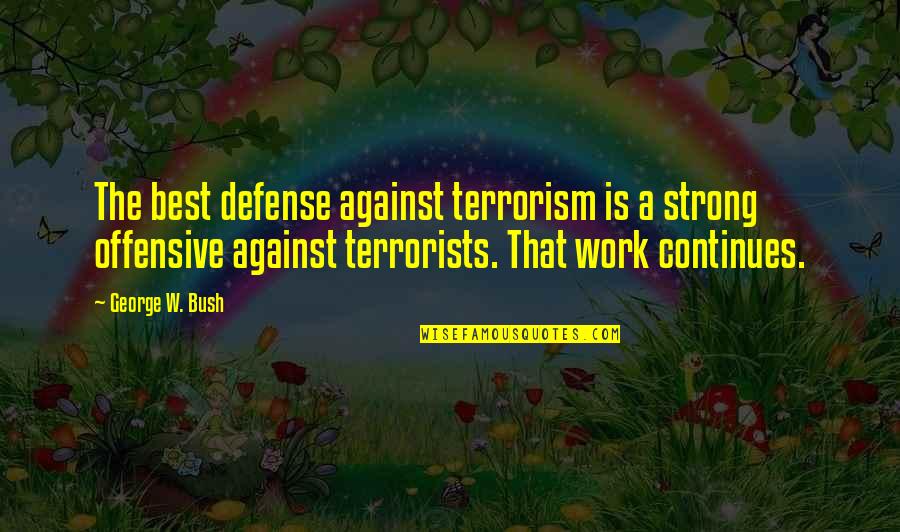 The best defense against terrorism is a strong offensive against terrorists. That work continues.
—
George W. Bush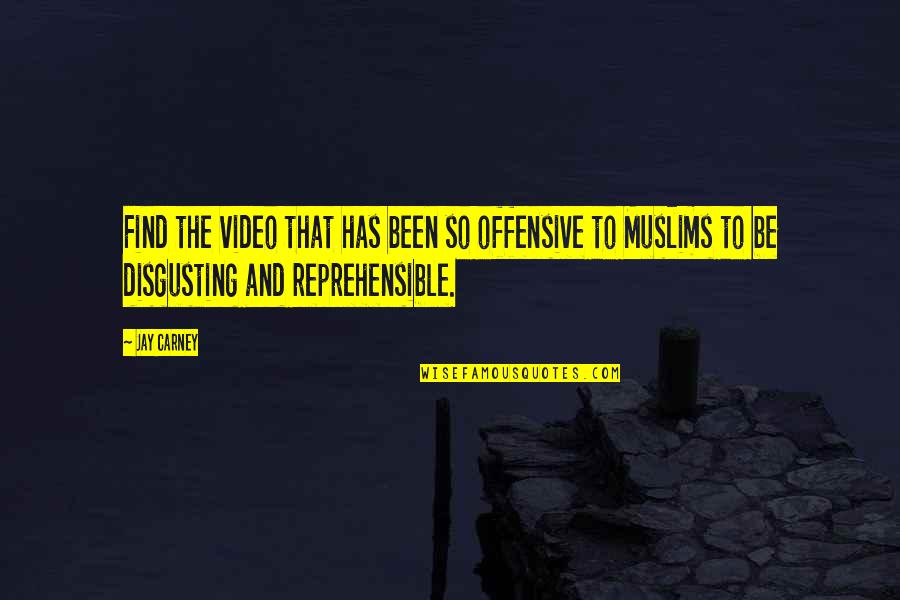 Find the video that has been so offensive to Muslims to be disgusting and reprehensible.
—
Jay Carney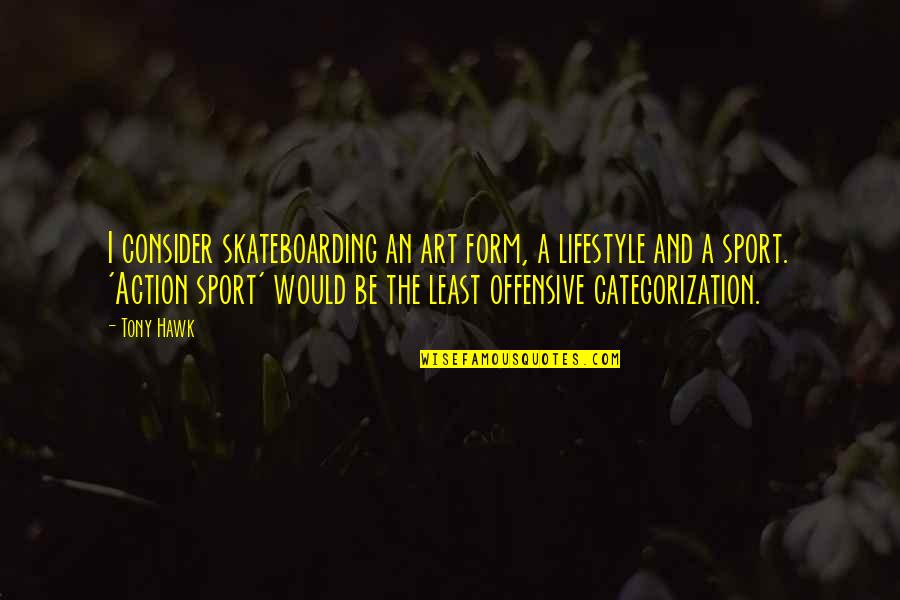 I consider skateboarding an art form, a lifestyle and a sport. 'Action sport' would be the least offensive categorization.
—
Tony Hawk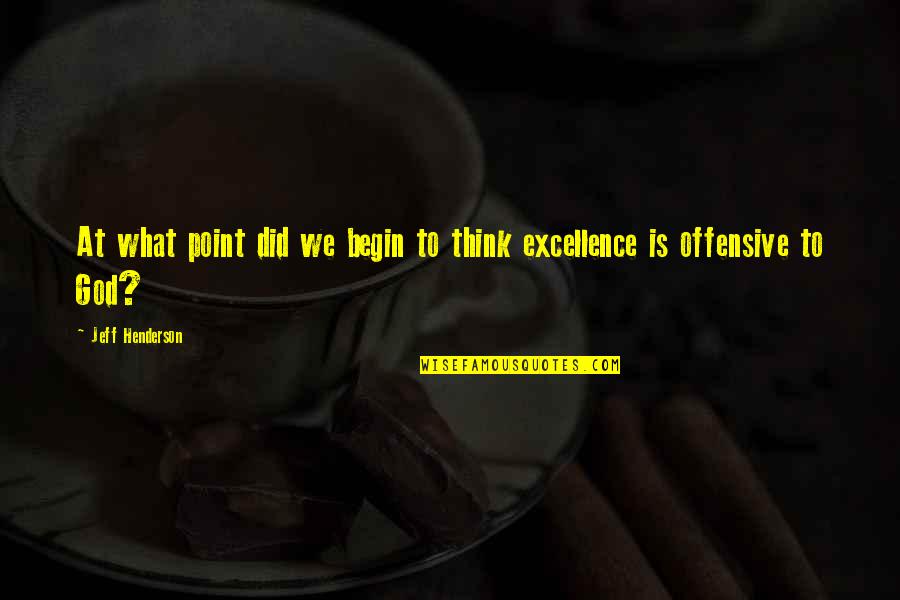 At what point did we begin to think excellence is offensive to God?
—
Jeff Henderson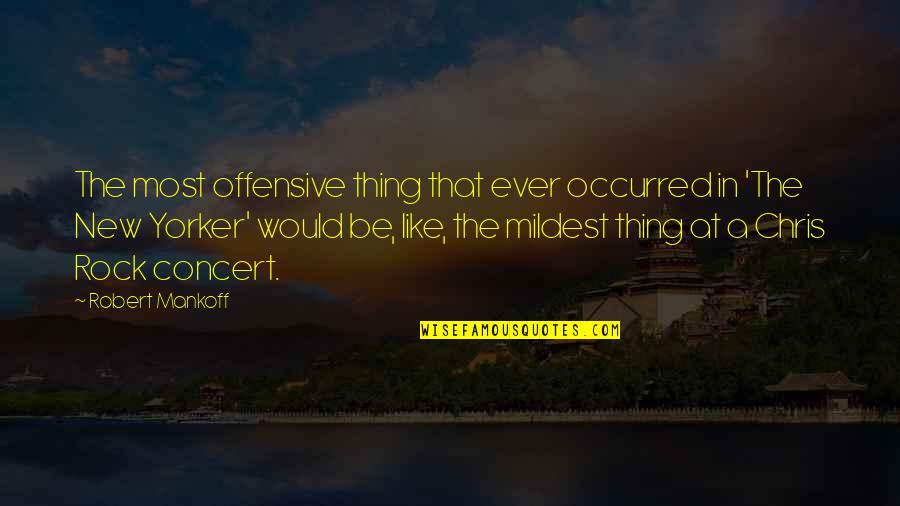 The most offensive thing that ever occurred in 'The New Yorker' would be, like, the mildest thing at a Chris Rock concert.
—
Robert Mankoff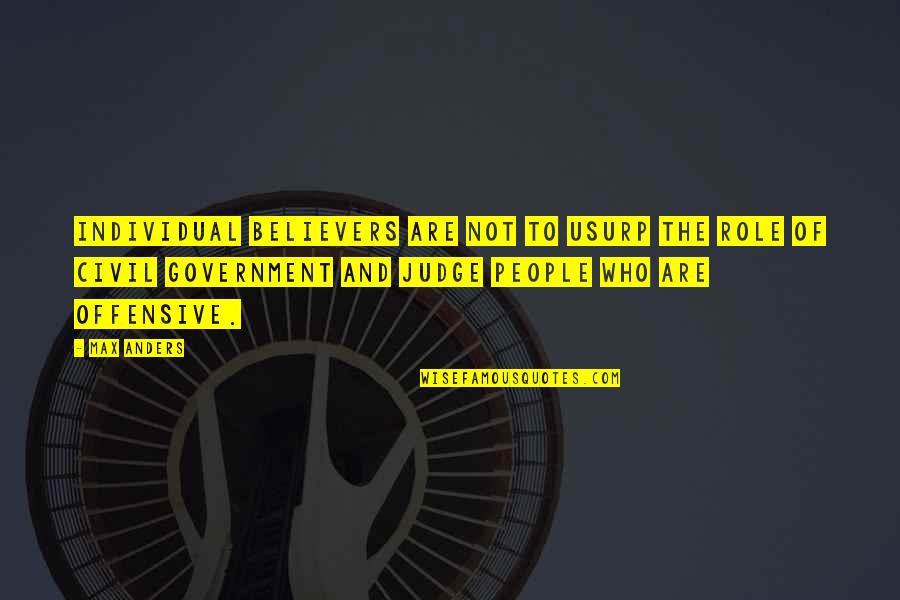 Individual believers are not to usurp the role of civil government and judge people who are offensive.
—
Max Anders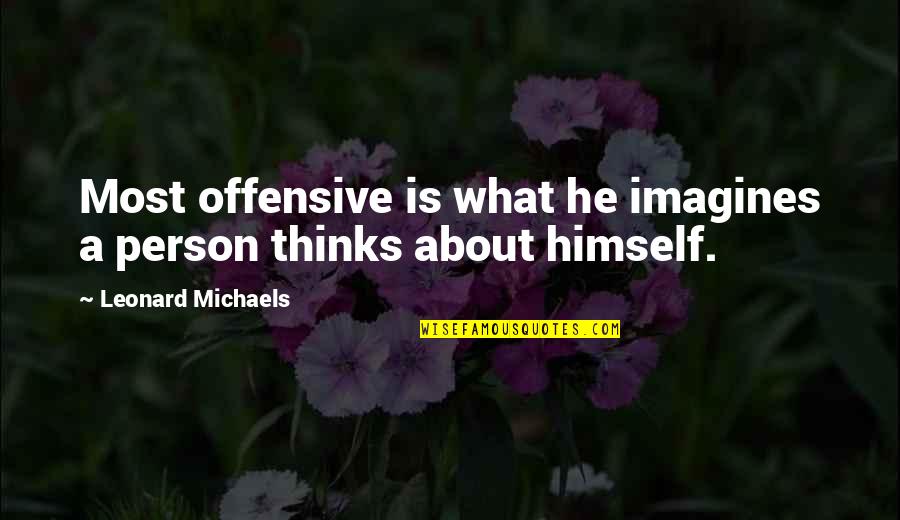 Most offensive is what he imagines a person thinks about himself.
—
Leonard Michaels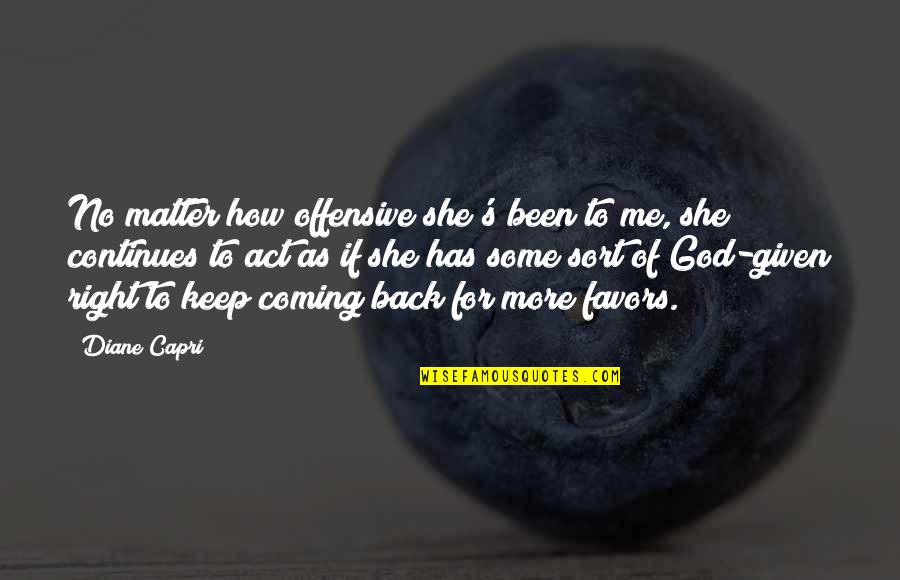 No matter how offensive she's been to me, she continues to act as if she has some sort of God-given right to keep coming back for more favors. —
Diane Capri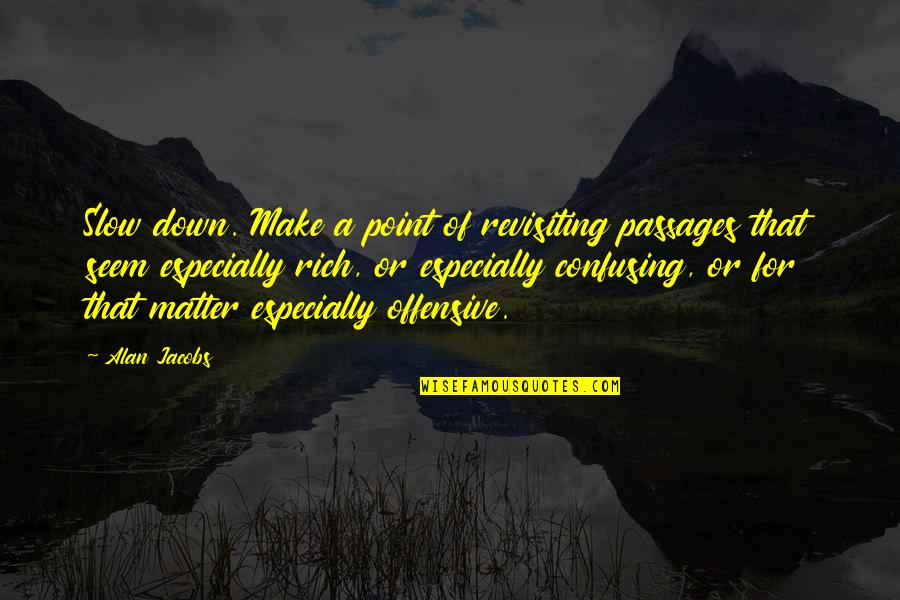 Slow down. Make a point of revisiting passages that seem especially rich, or especially confusing, or for that matter especially offensive. —
Alan Jacobs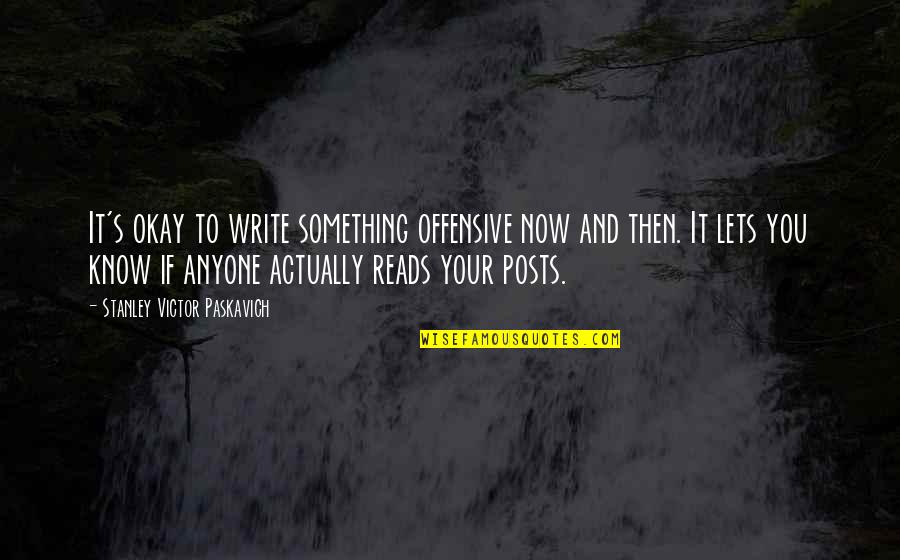 It's okay to write something offensive now and then. It lets you know if anyone actually reads your posts. —
Stanley Victor Paskavich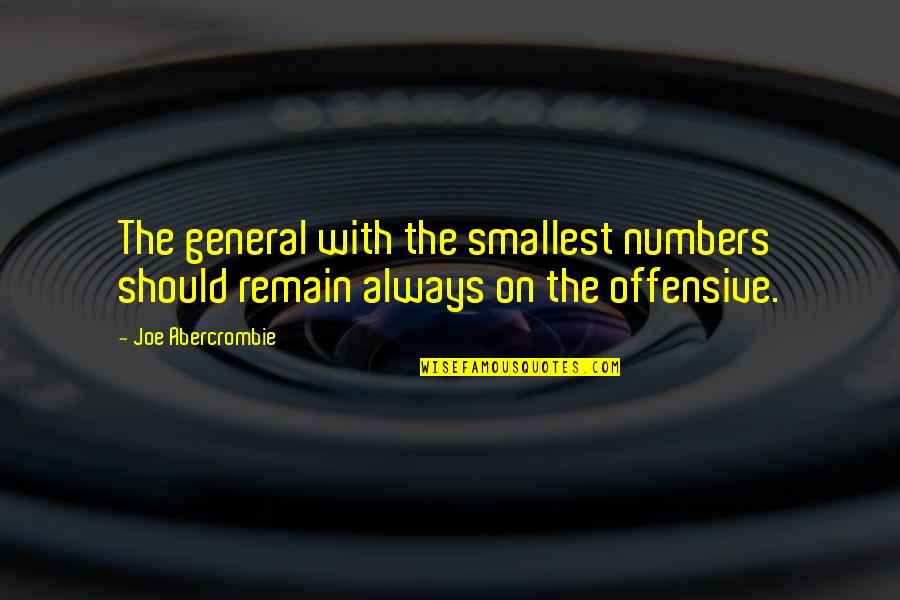 The general with the smallest numbers should remain always on the offensive. —
Joe Abercrombie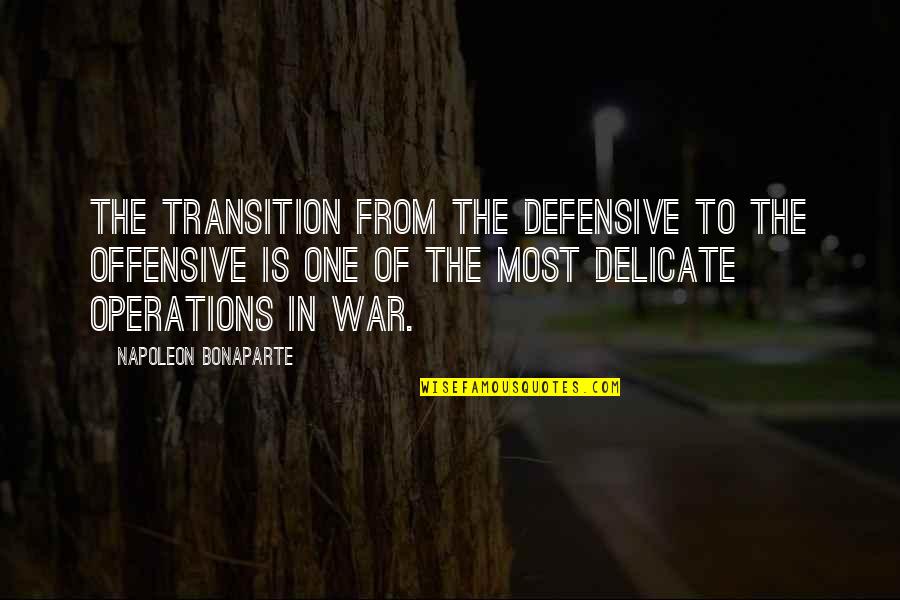 The transition from the defensive to the offensive is one of the most delicate operations in war. —
Napoleon Bonaparte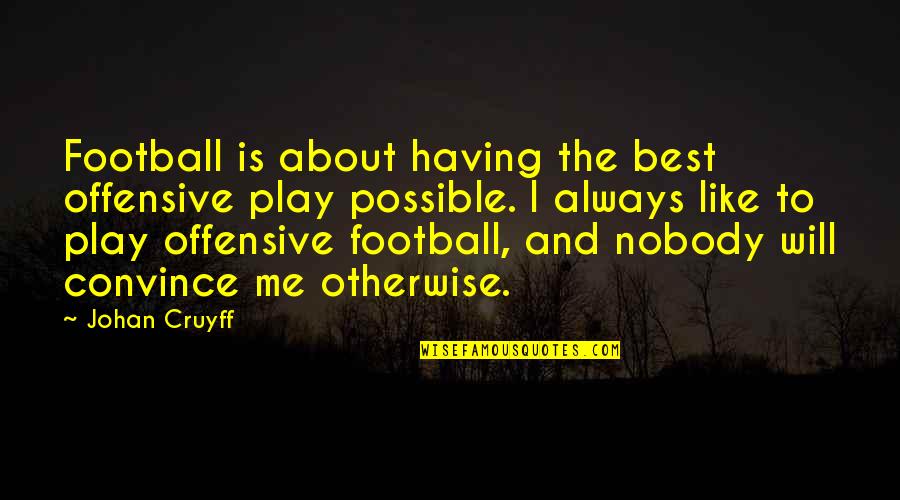 Football is about having the
best offensive
play possible. I always like to play offensive football, and nobody will convince me otherwise. —
Johan Cruyff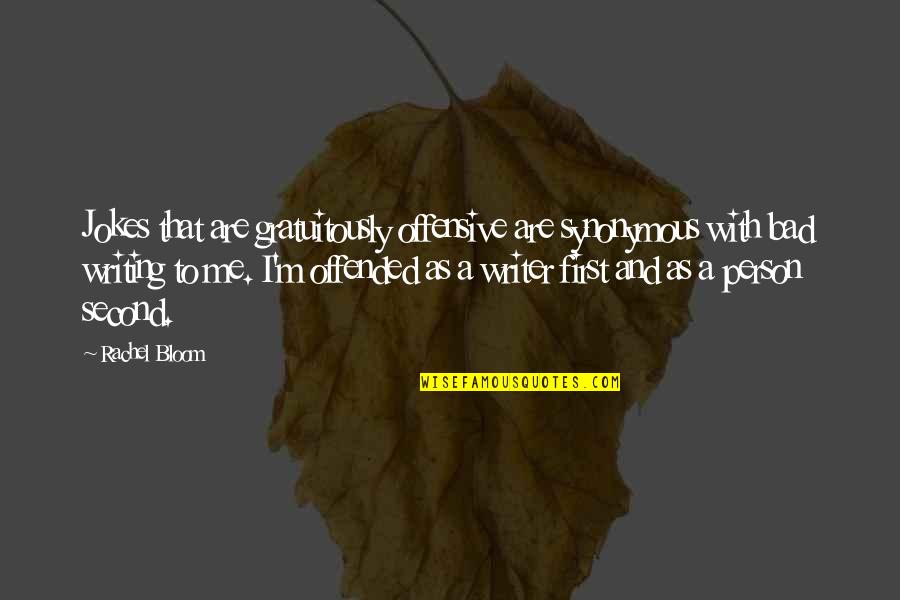 Jokes that are gratuitously offensive are synonymous with bad writing to me. I'm offended as a writer first and as a person second. —
Rachel Bloom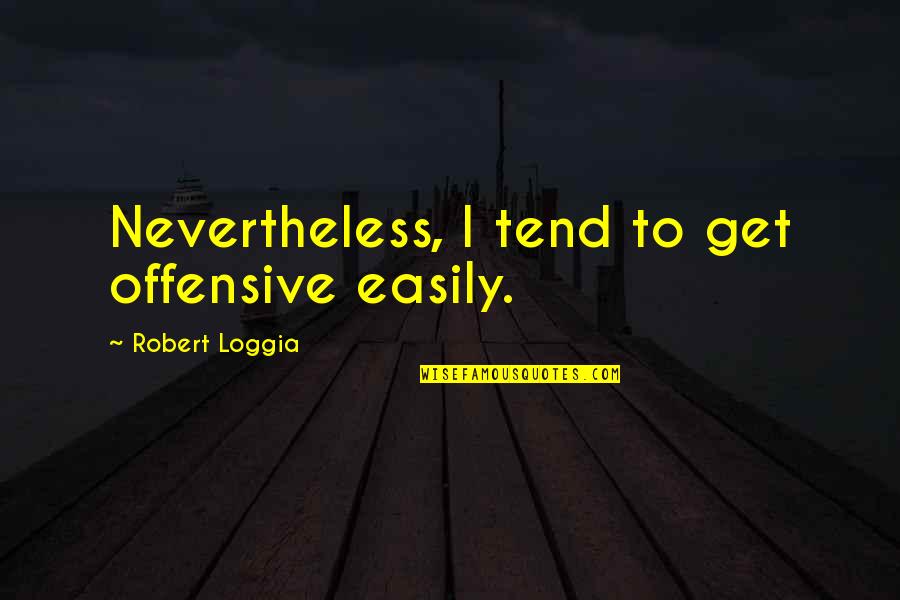 Nevertheless, I tend to get offensive easily. —
Robert Loggia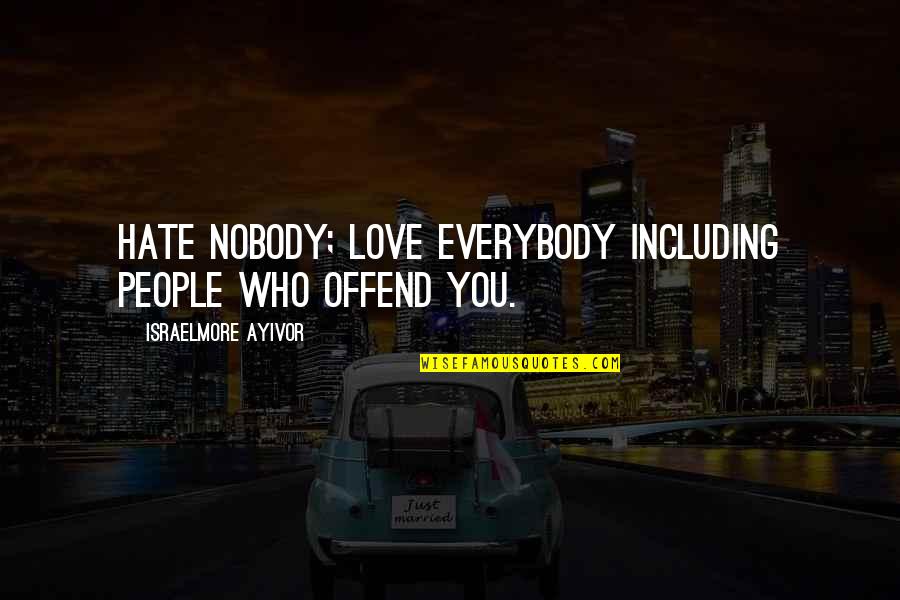 Hate nobody; love everybody including people who offend you. —
Israelmore Ayivor
Slovenliness is a lazy and beastly negligence of a man's own person, whereby he becomes so sordid as to be offensive to those about him. —
Theophrastus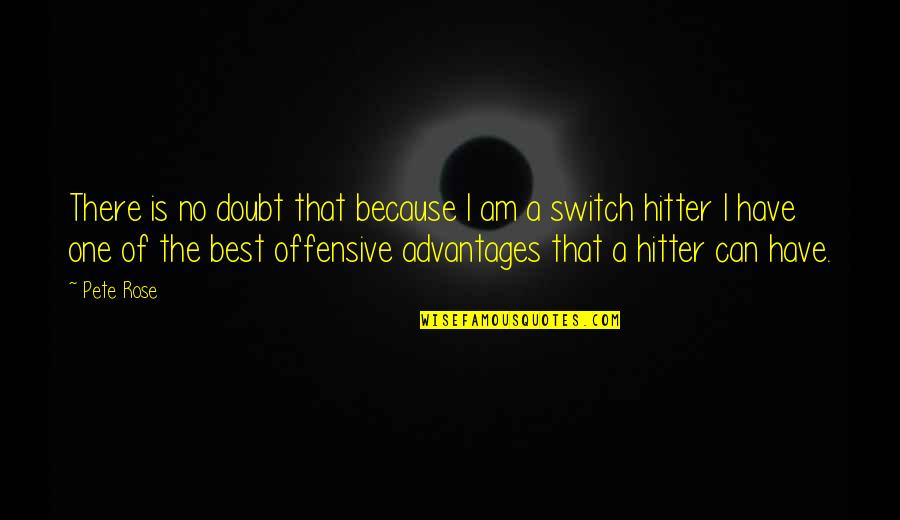 There is no doubt that because I am a switch hitter I have one of the
best offensive
advantages that a hitter can have. —
Pete Rose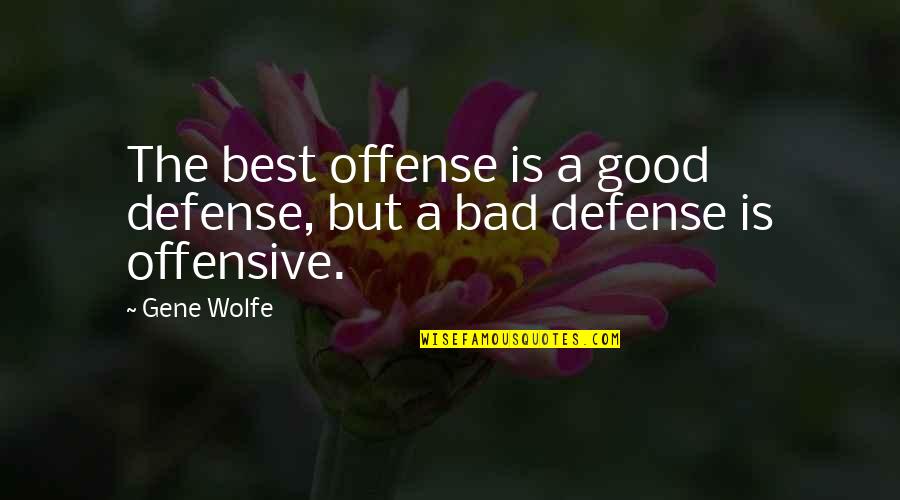 The best offense is a good defense, but a bad defense is offensive. —
Gene Wolfe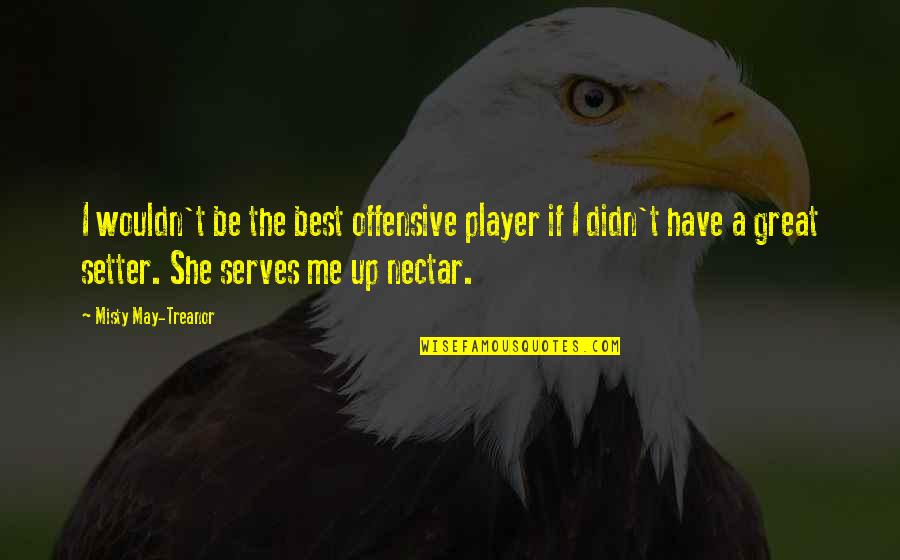 I wouldn't be the
best offensive
player if I didn't have a great setter. She serves me up nectar. —
Misty May-Treanor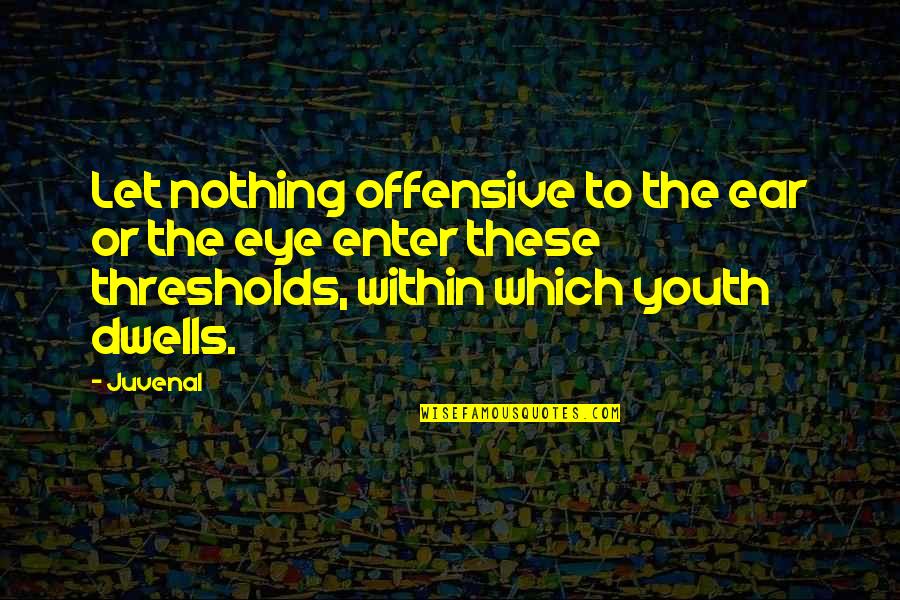 Let nothing offensive to the ear or the eye enter these thresholds, within which youth dwells. —
Juvenal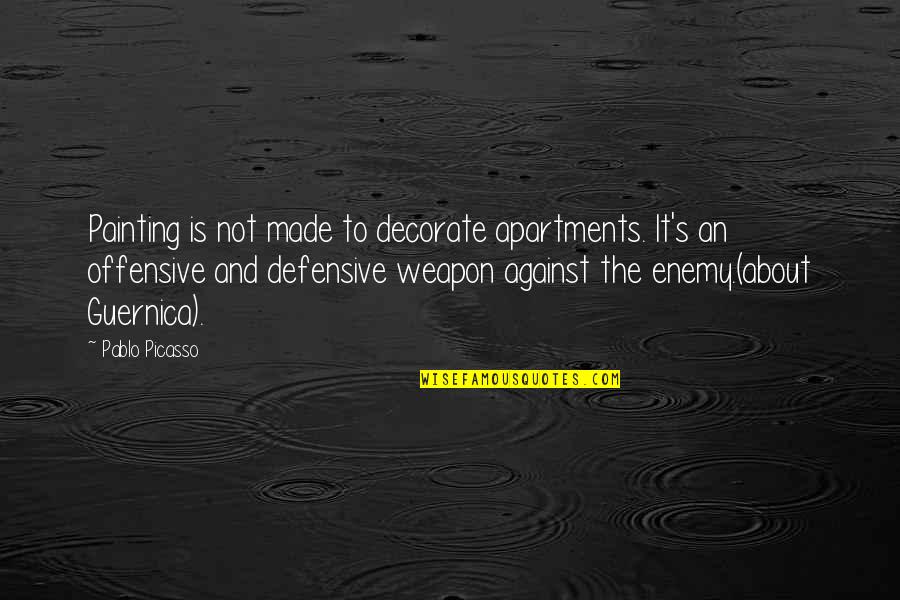 Painting is not made to decorate apartments. It's an offensive and defensive weapon against the enemy.
(about Guernica). —
Pablo Picasso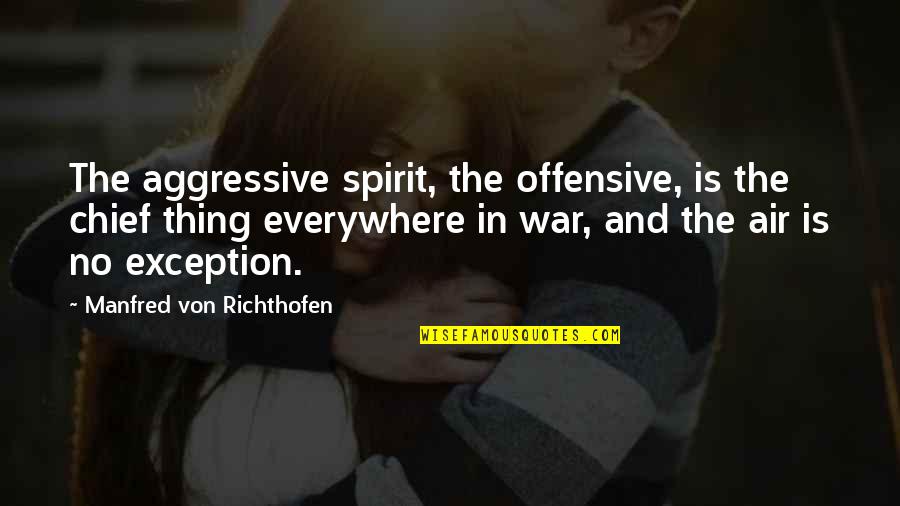 The aggressive spirit, the offensive, is the chief thing everywhere in war, and the air is no exception. —
Manfred Von Richthofen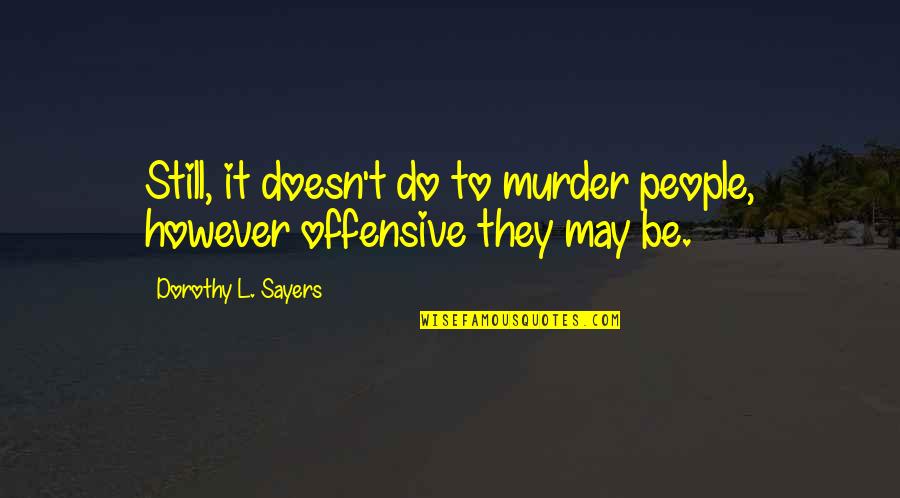 Still, it doesn't do to murder people, however offensive they may be. —
Dorothy L. Sayers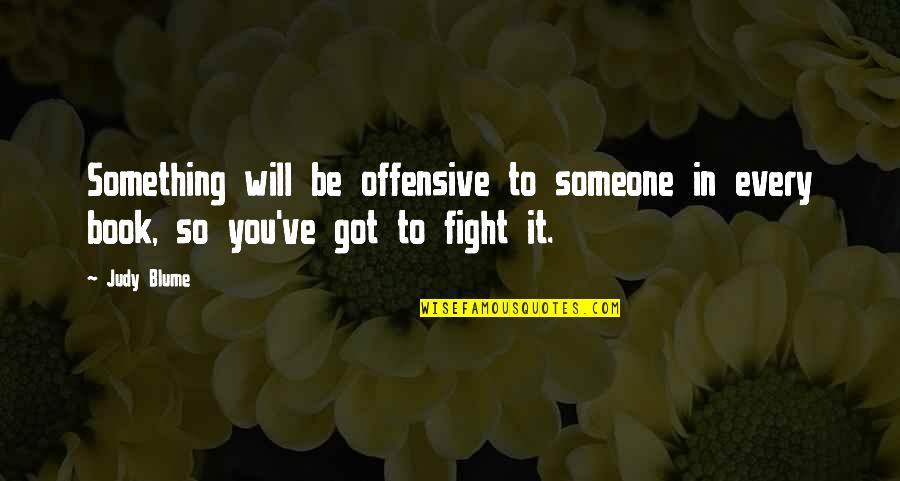 Something will be offensive to someone in every book, so you've got to fight it. —
Judy Blume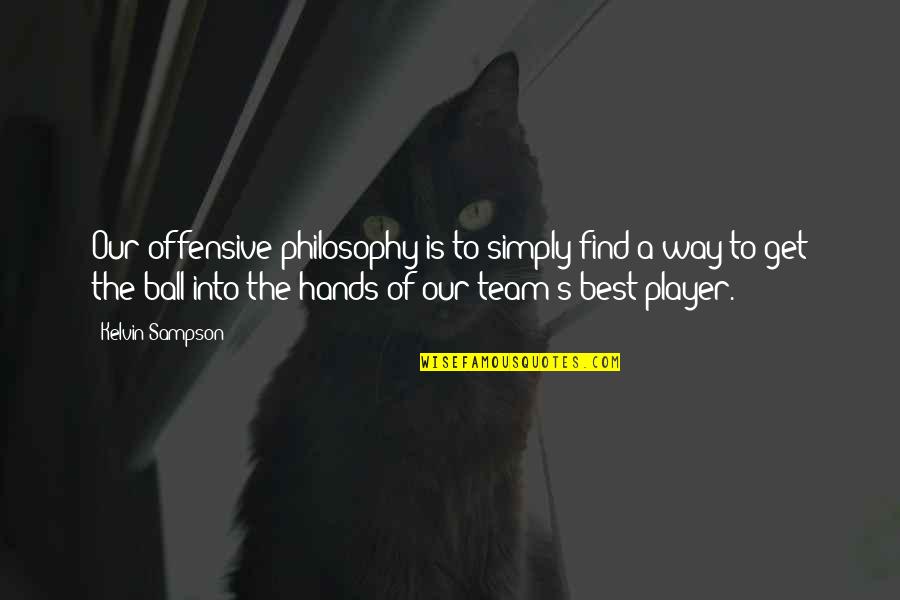 Our offensive philosophy is to simply find a way to get the ball into the hands of our team's best player. —
Kelvin Sampson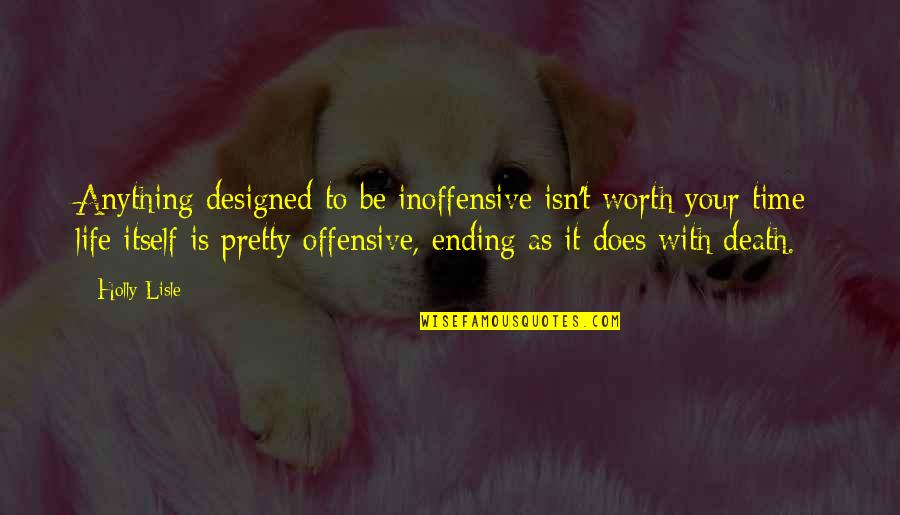 Anything designed to be inoffensive isn't worth your time
life itself is pretty offensive, ending as it does with death. —
Holly Lisle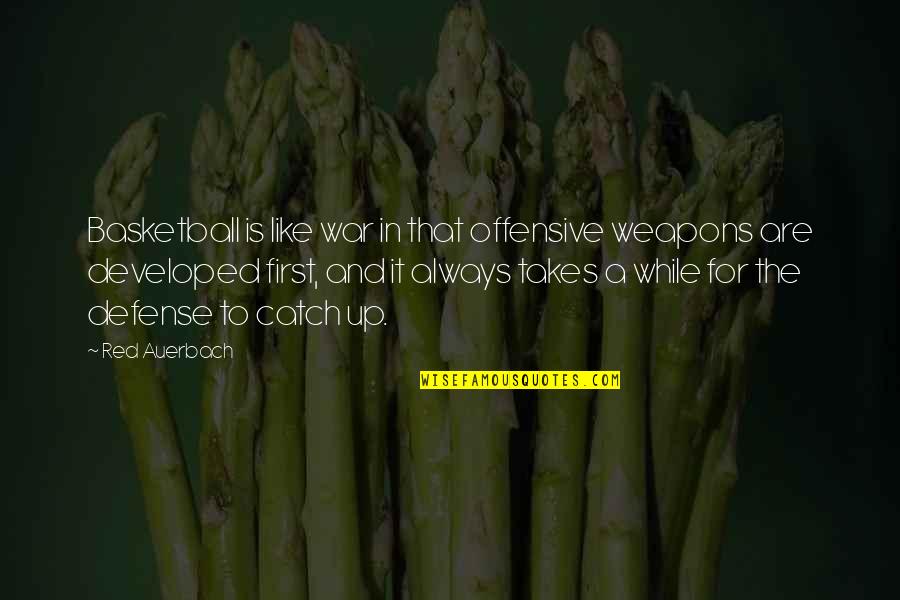 Basketball is like war in that offensive weapons are developed first, and it always takes a while for the defense to catch up. —
Red Auerbach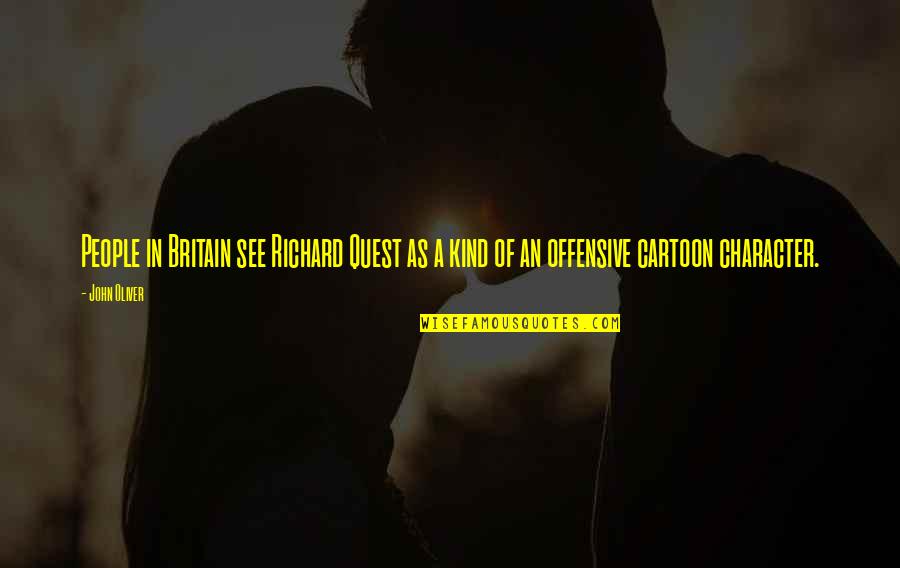 People in Britain see Richard Quest as a kind of an offensive cartoon character. —
John Oliver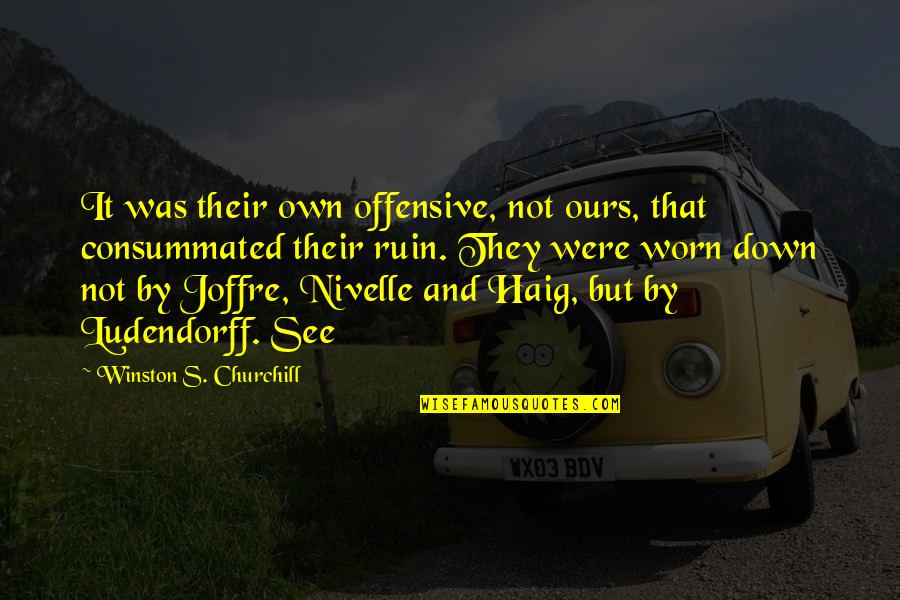 It was their own offensive, not ours, that consummated their ruin. They were worn down not by Joffre, Nivelle and Haig, but by Ludendorff. See —
Winston S. Churchill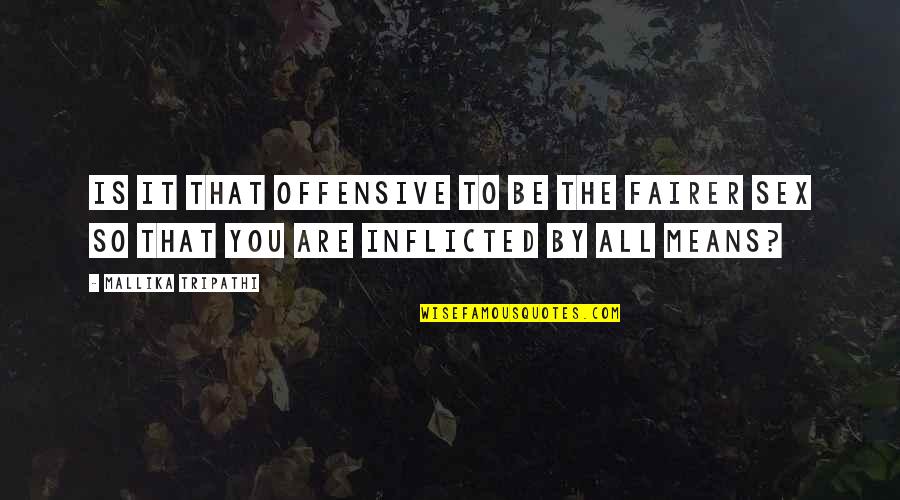 Is it that offensive to be the fairer sex so that you are inflicted by all means? —
Mallika Tripathi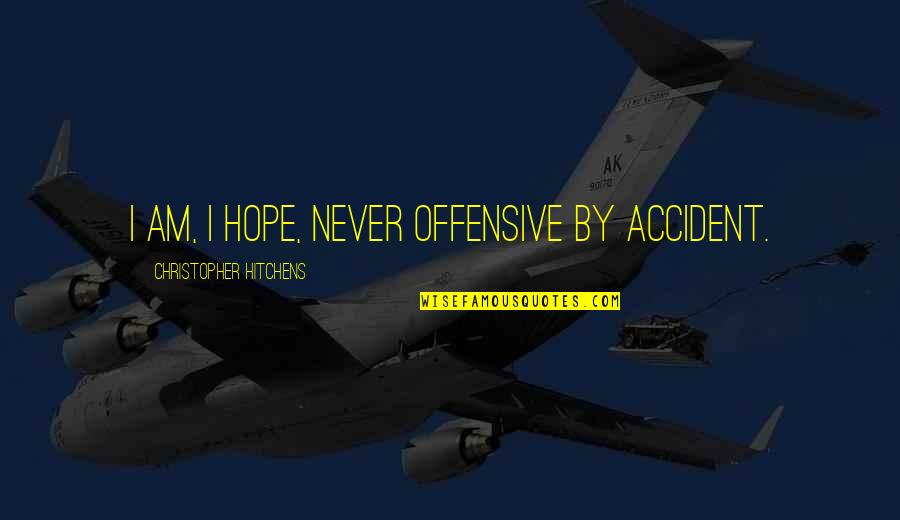 I am, I hope, never offensive by accident. —
Christopher Hitchens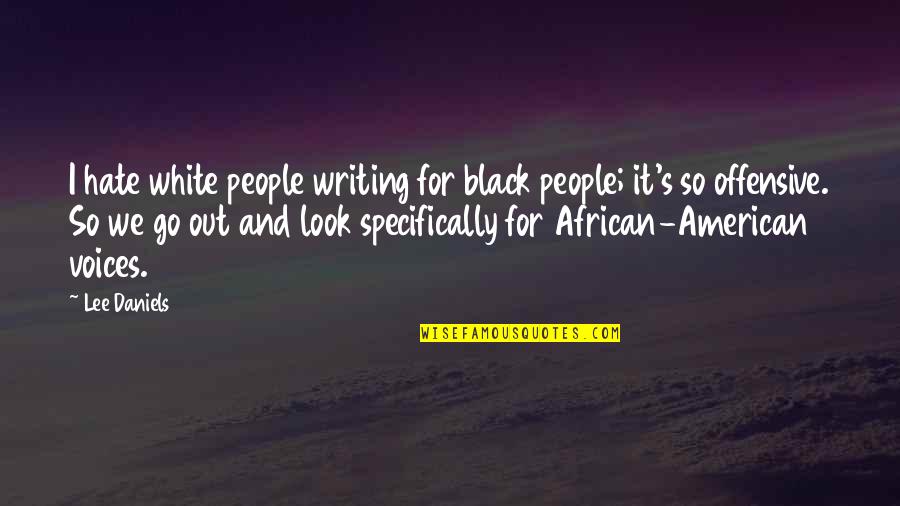 I hate white people writing for black people; it's so offensive. So we go out and look specifically for African-American voices. —
Lee Daniels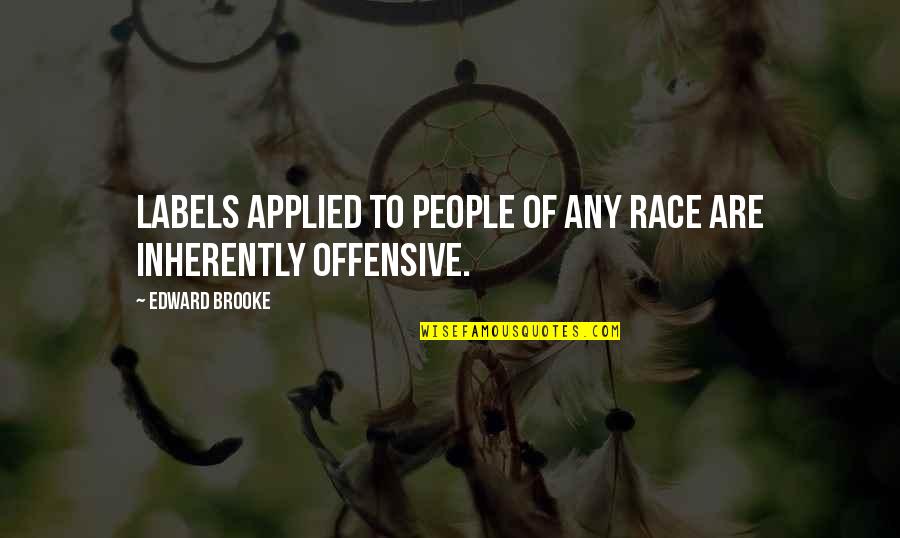 Labels applied to people of any race are inherently offensive. —
Edward Brooke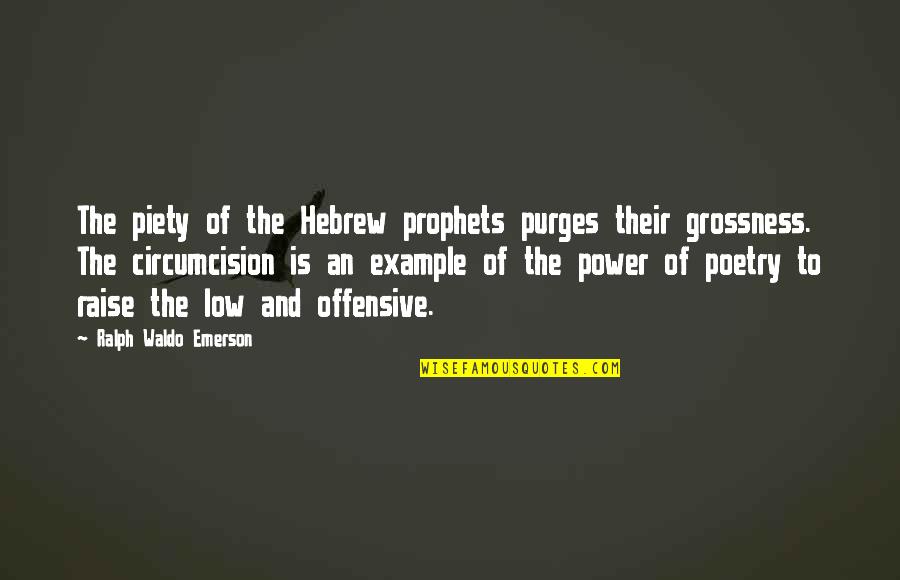 The piety of the Hebrew prophets purges their grossness. The circumcision is an example of the power of poetry to raise the low and offensive. —
Ralph Waldo Emerson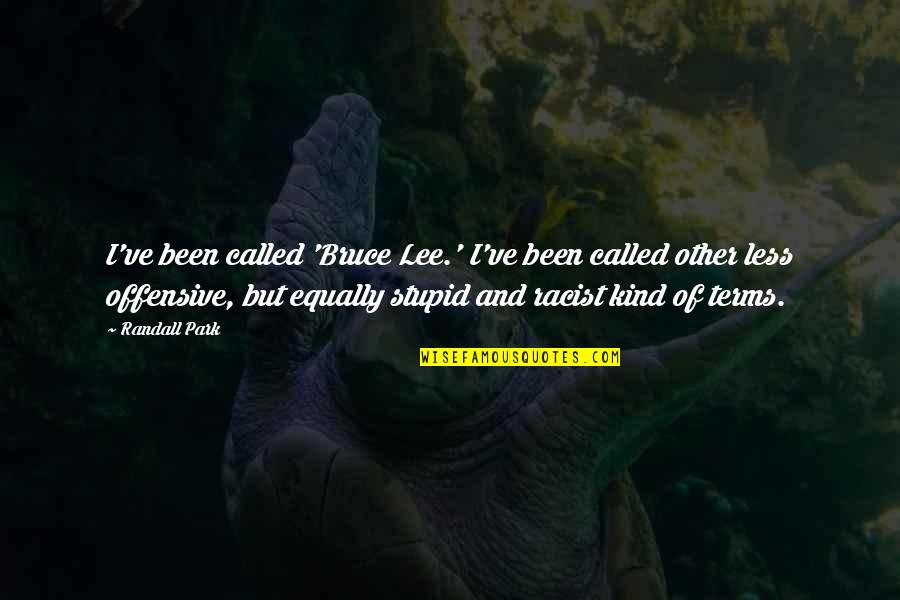 I've been called 'Bruce Lee.' I've been called other less offensive, but equally stupid and racist kind of terms. —
Randall Park