Believe Whatever You Want To Believe Quotes
Collection of top 24 famous quotes about Believe Whatever You Want To Believe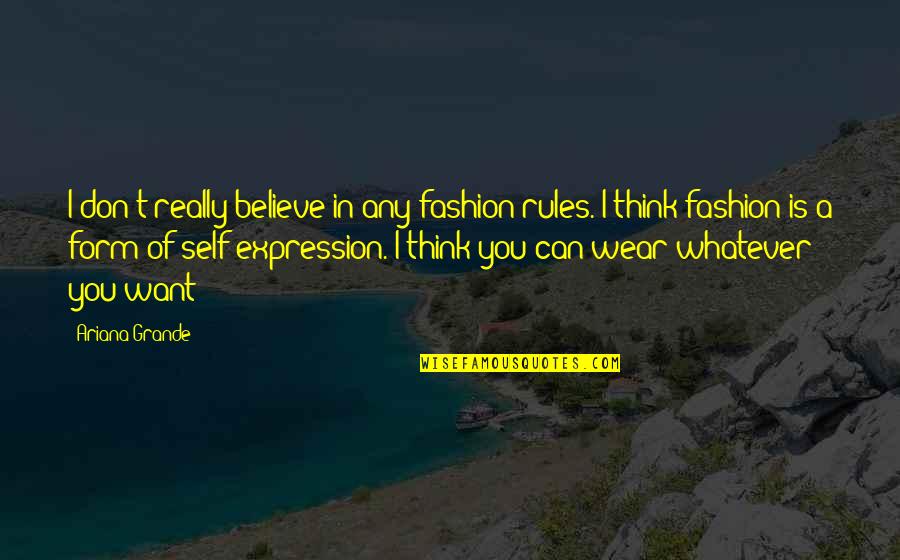 I don't really believe in any fashion rules. I think fashion is a form of self-expression. I think you can wear whatever you want!
—
Ariana Grande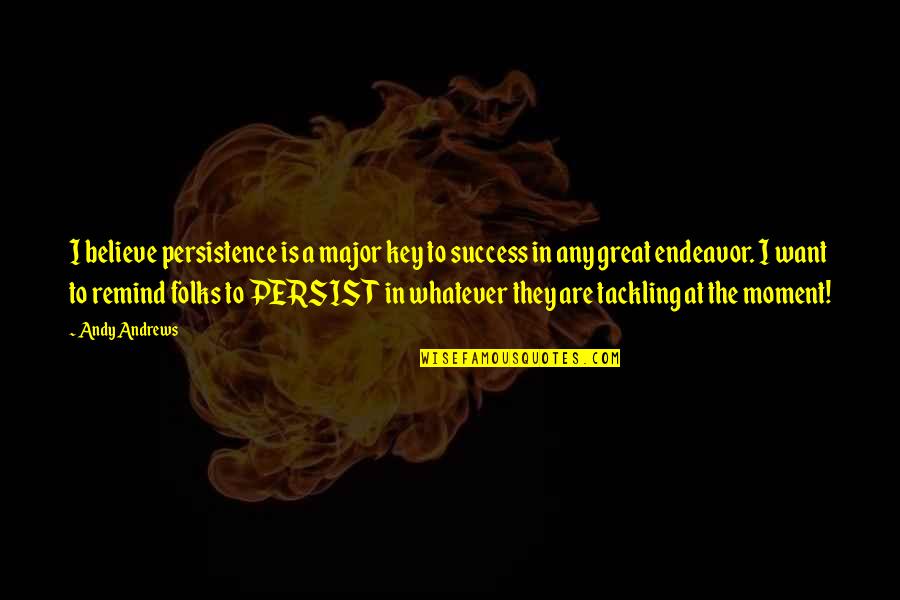 I believe persistence is a major key to success in any great endeavor. I want to remind folks to PERSIST in whatever they are tackling at the moment!
—
Andy Andrews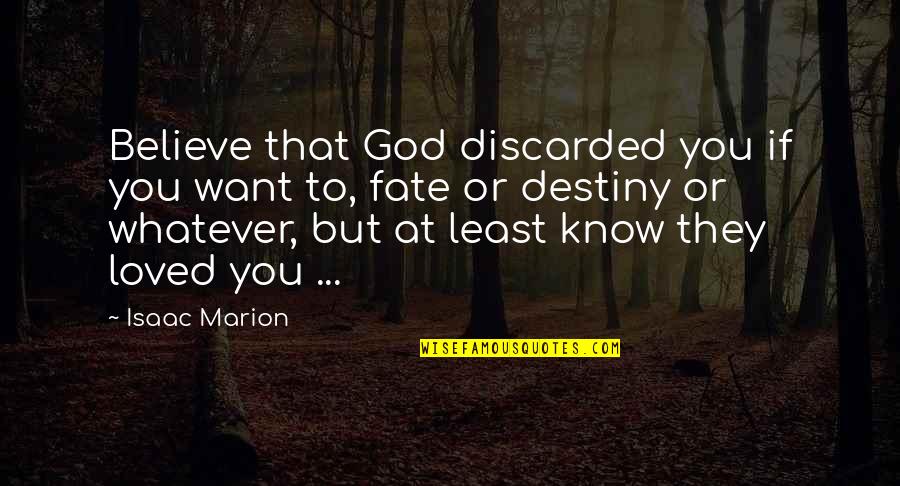 Believe that God discarded you if you want to, fate or destiny or whatever, but at least know they loved you ...
—
Isaac Marion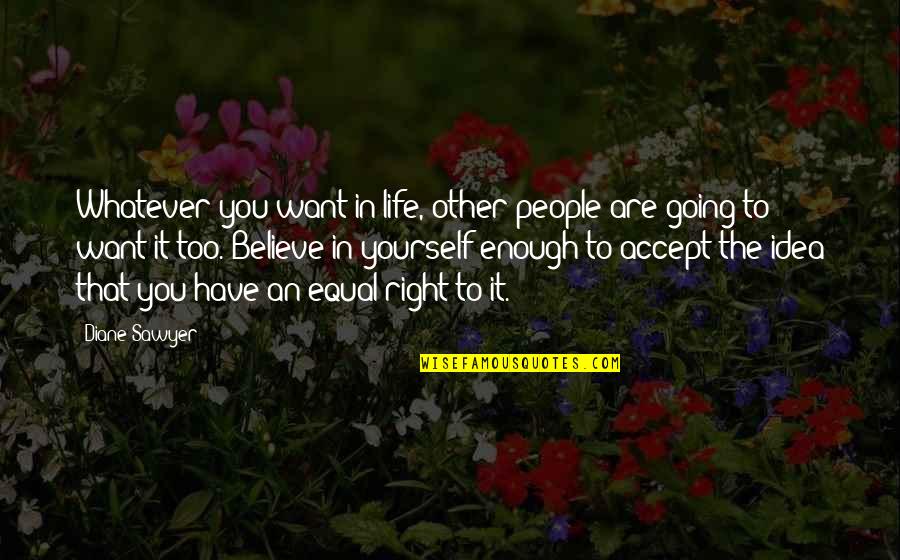 Whatever you want in life, other people are going to want it too. Believe in yourself enough to accept the idea that you have an equal right to it.
—
Diane Sawyer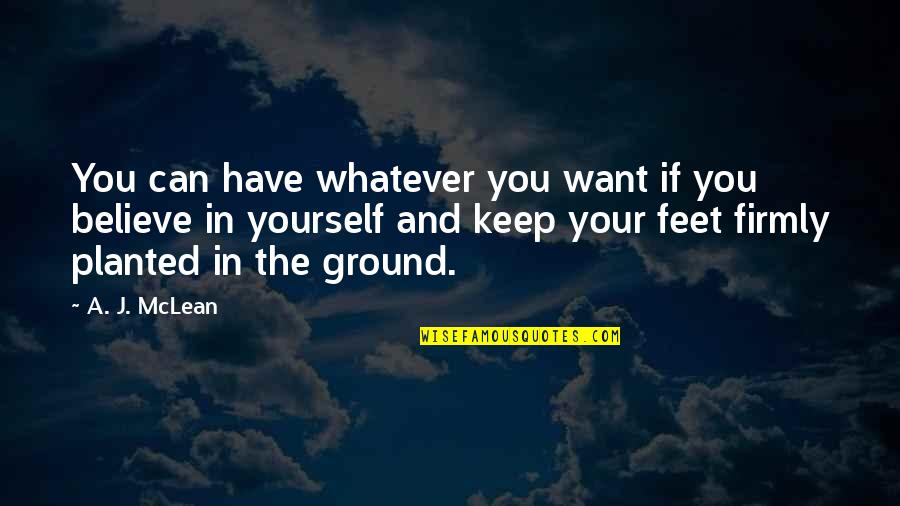 You can have whatever you want if you believe in yourself and keep your feet firmly planted in the ground.
—
A. J. McLean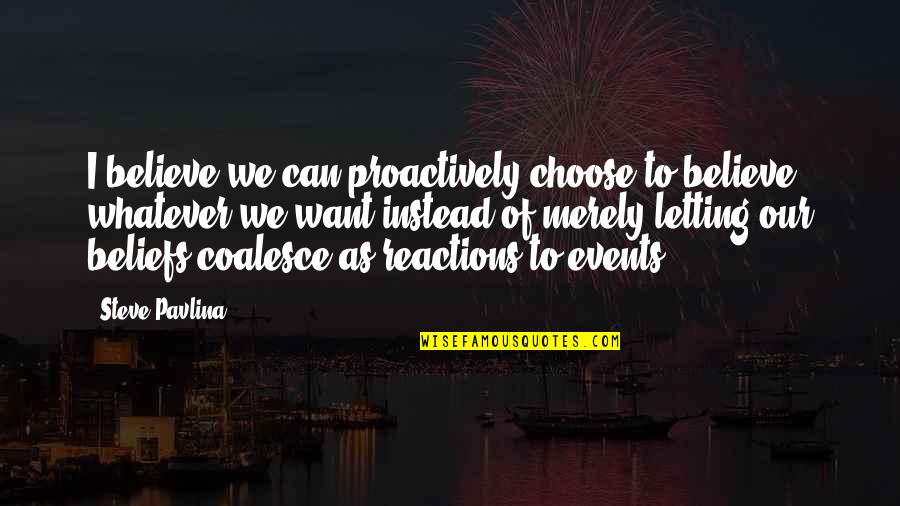 I believe we can proactively choose to believe whatever we want instead of merely letting our beliefs coalesce as reactions to events.
—
Steve Pavlina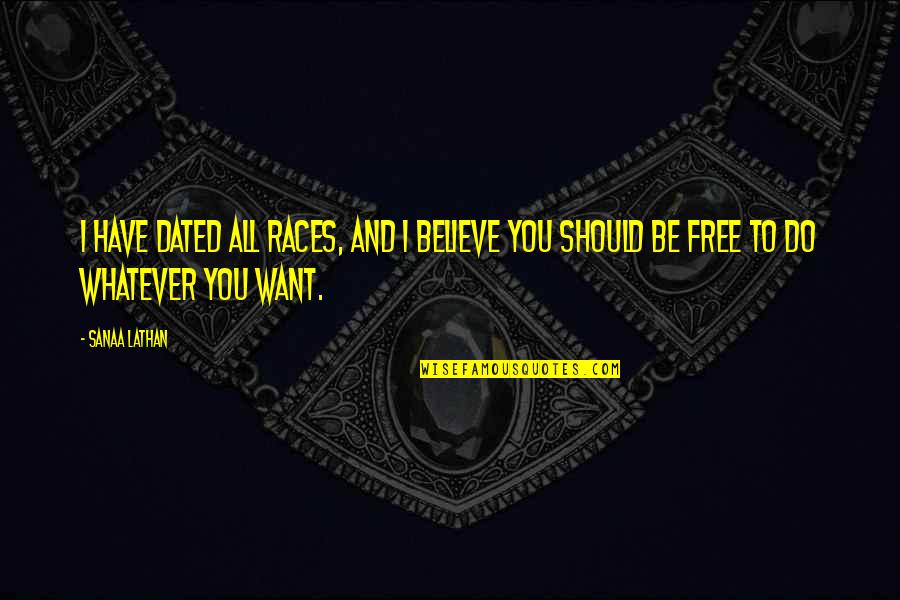 I have dated all races, and I believe you should be free to do whatever you want.
—
Sanaa Lathan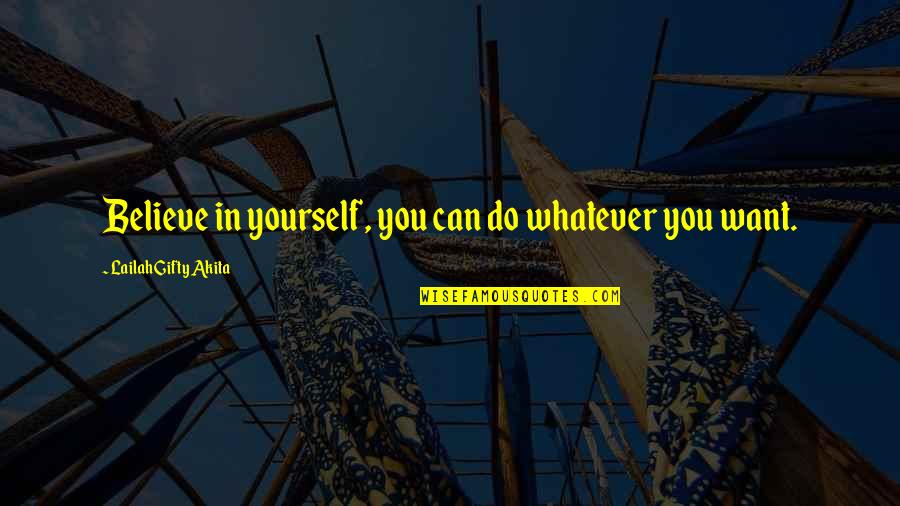 Believe in yourself, you can do whatever you want.
—
Lailah Gifty Akita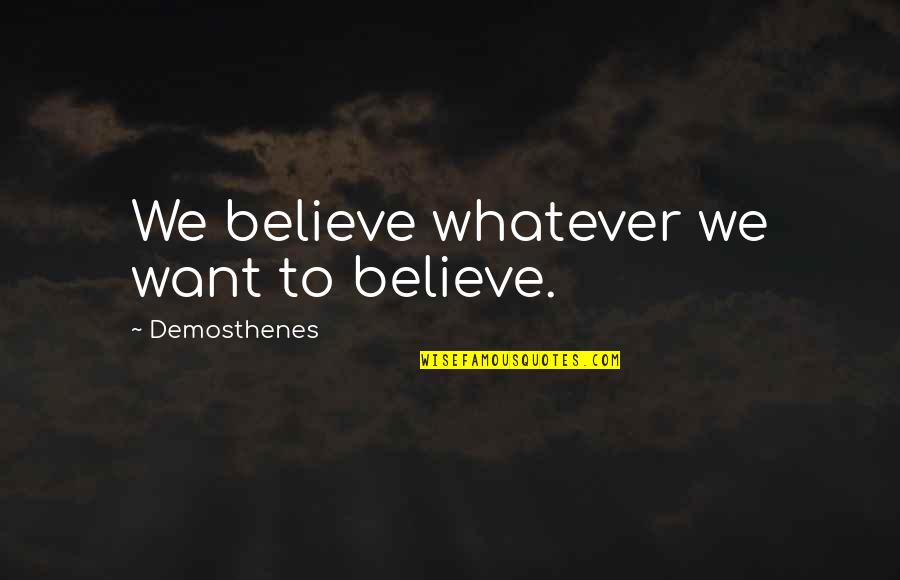 We believe whatever we want to believe.
—
Demosthenes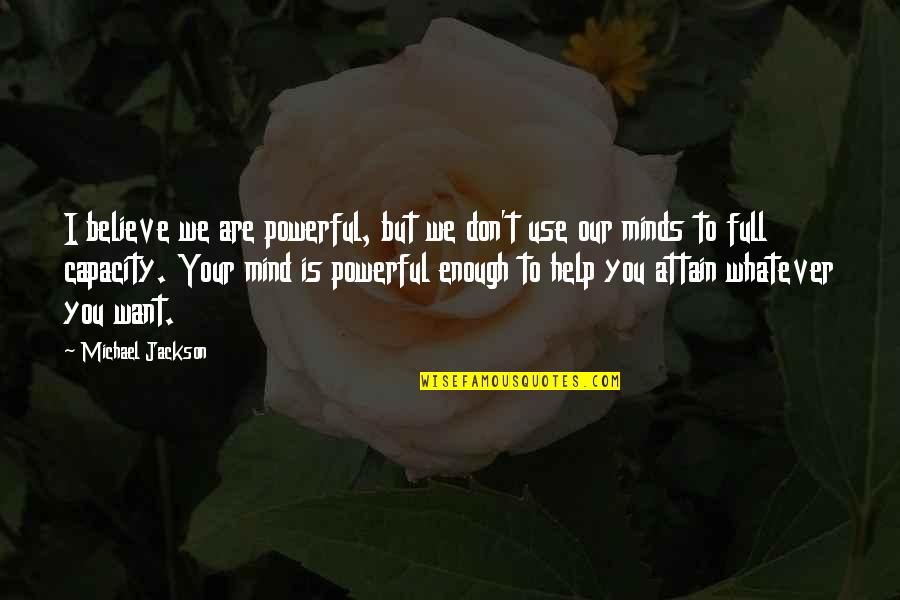 I believe we are powerful, but we don't use our minds to full capacity. Your mind is powerful enough to help you attain whatever you want.
—
Michael Jackson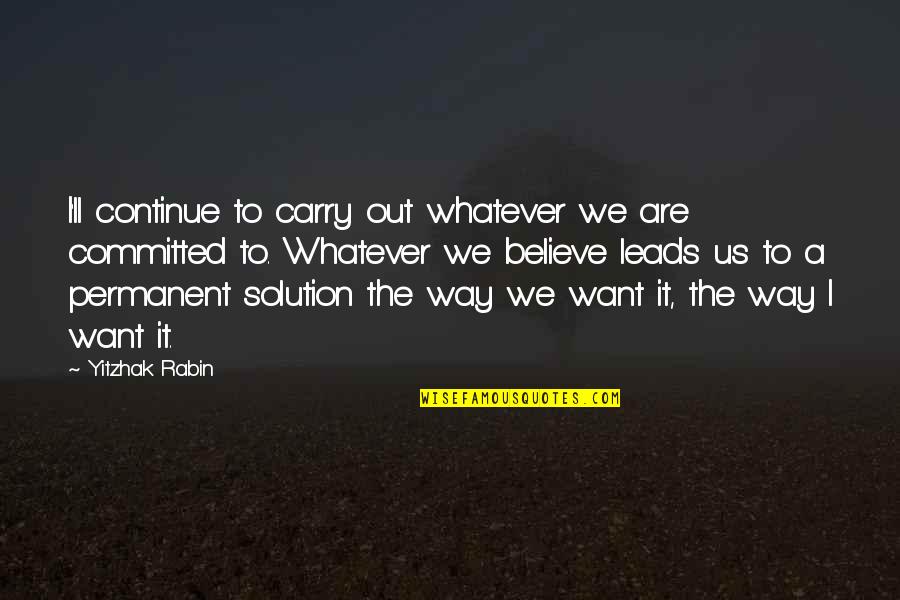 I'll continue to carry out whatever we are committed to. Whatever we believe leads us to a permanent solution the way we want it, the way I want it.
—
Yitzhak Rabin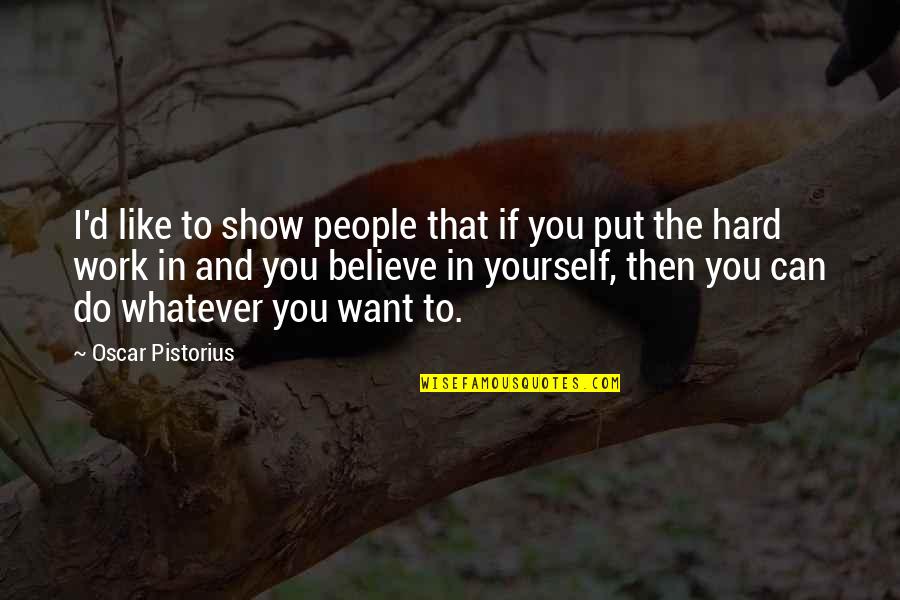 I'd like to show people that if you put the hard work in and you believe in yourself, then you can do whatever you want to.
—
Oscar Pistorius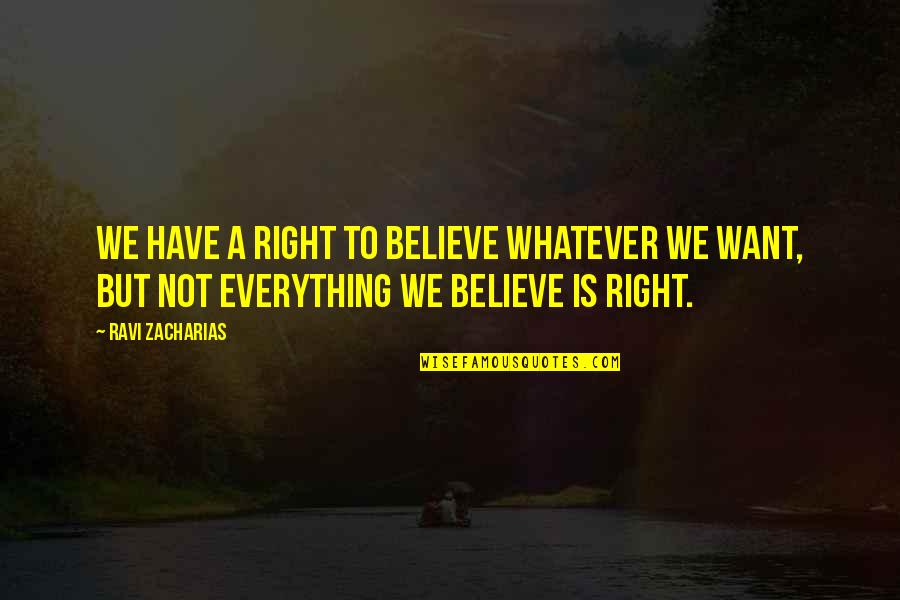 We have a right to believe whatever we want, but not everything we believe is right.
—
Ravi Zacharias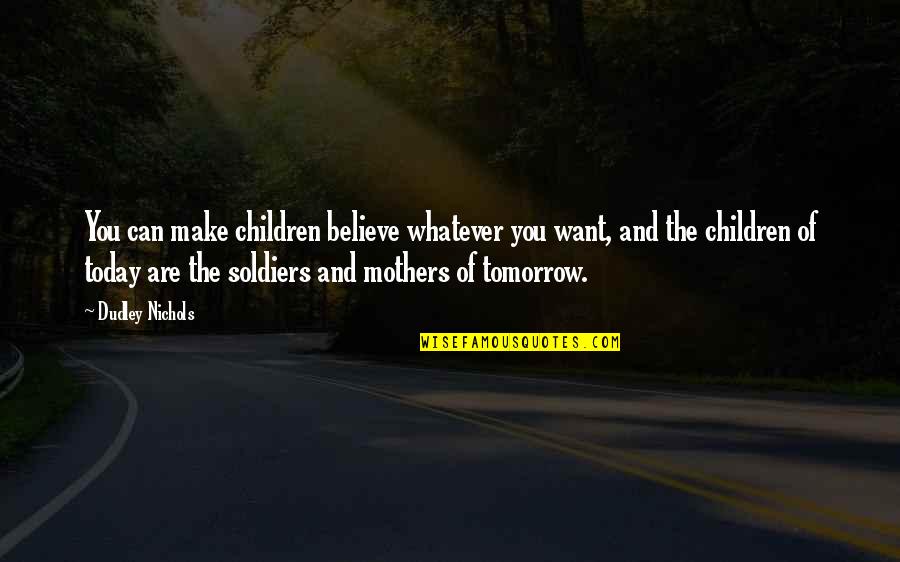 You can make children believe whatever you want, and the children of today are the soldiers and mothers of tomorrow. —
Dudley Nichols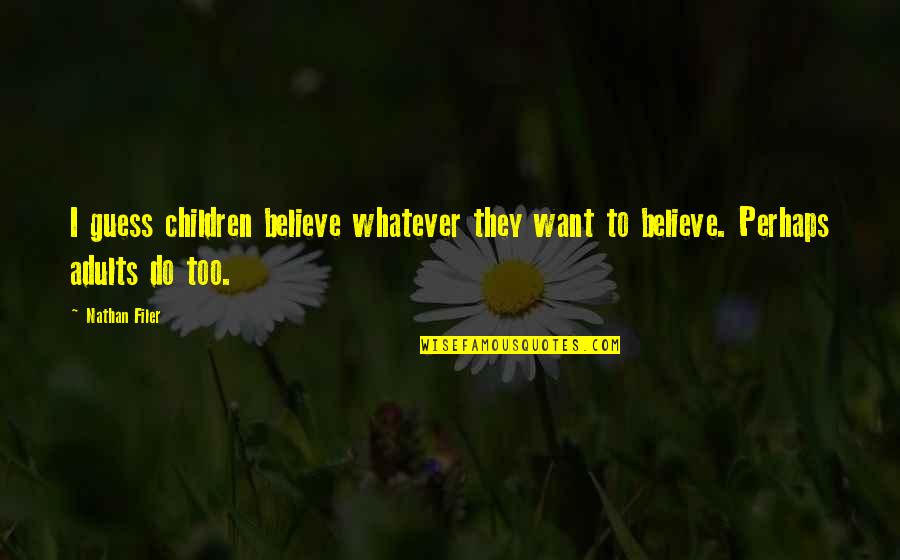 I guess children believe whatever they want to believe. Perhaps adults do too. —
Nathan Filer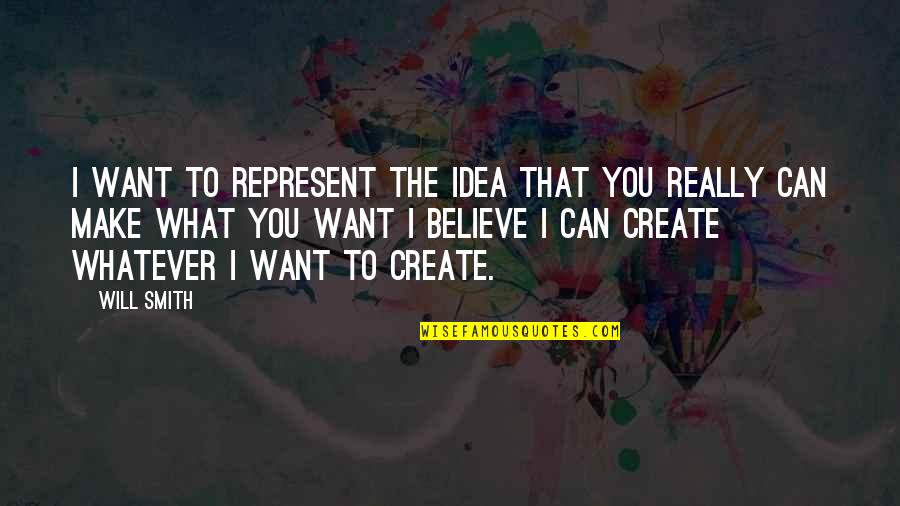 I want to represent the idea that you really can make what you want I believe I can create whatever I want to create. —
Will Smith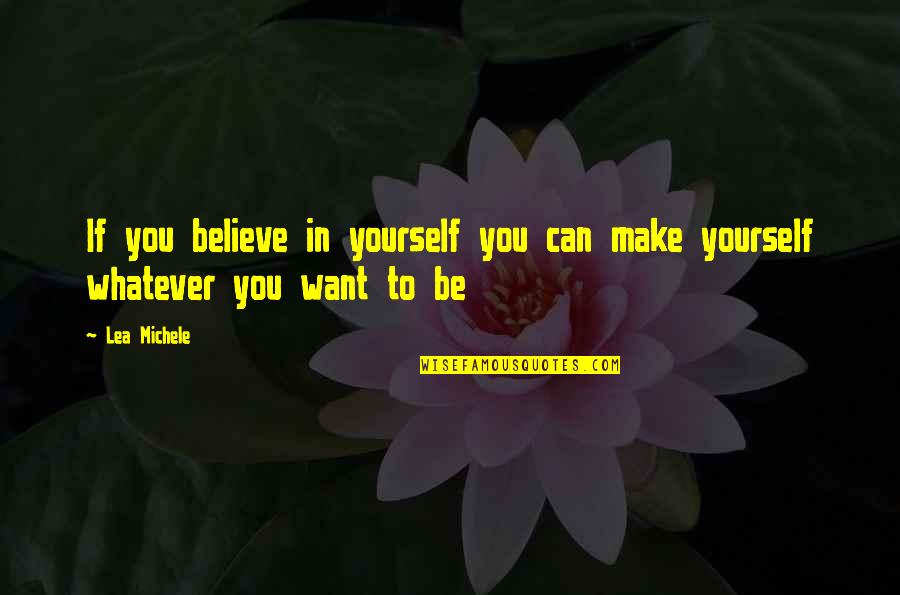 If you believe in yourself you can make yourself whatever you want to be —
Lea Michele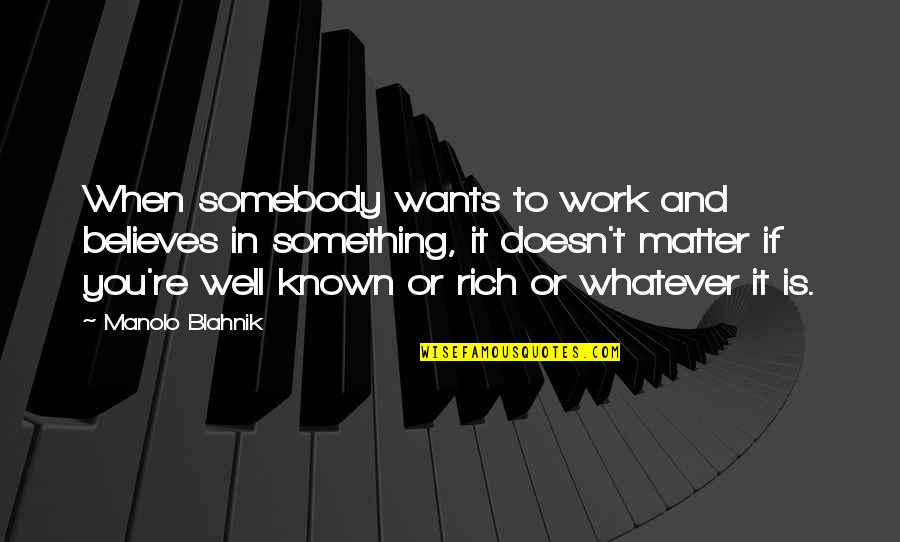 When somebody wants to work and believes in something, it doesn't matter if you're well known or rich or whatever it is. —
Manolo Blahnik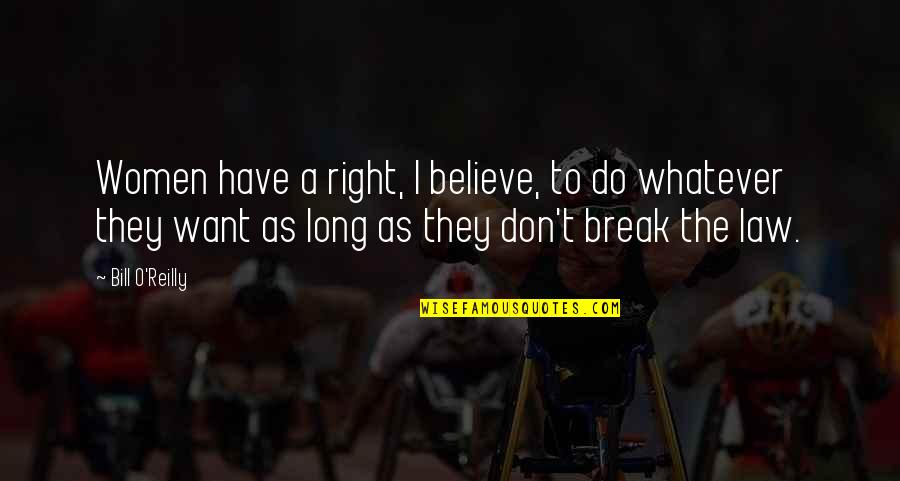 Women have a right, I believe, to do whatever they want as long as they don't break the law. —
Bill O'Reilly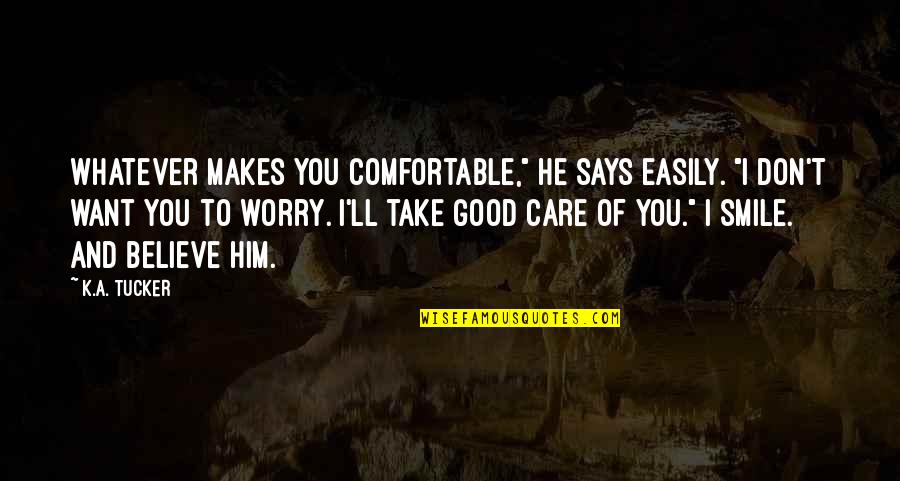 Whatever makes you comfortable," he says easily. "I don't want you to worry. I'll take good care of you." I smile. And believe him. —
K.A. Tucker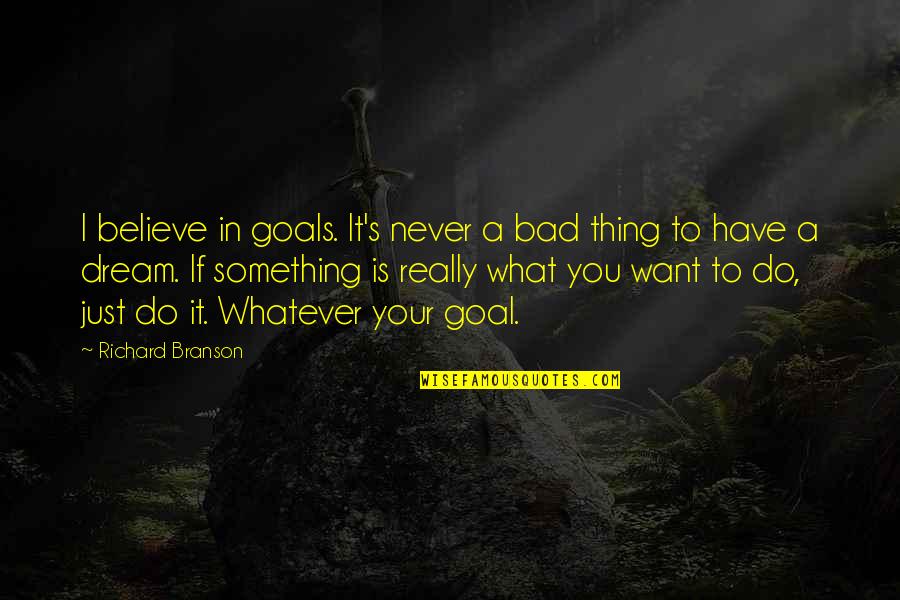 I believe in goals. It's never a bad thing to have a dream. If something is really what you want to do, just do it. Whatever your goal. —
Richard Branson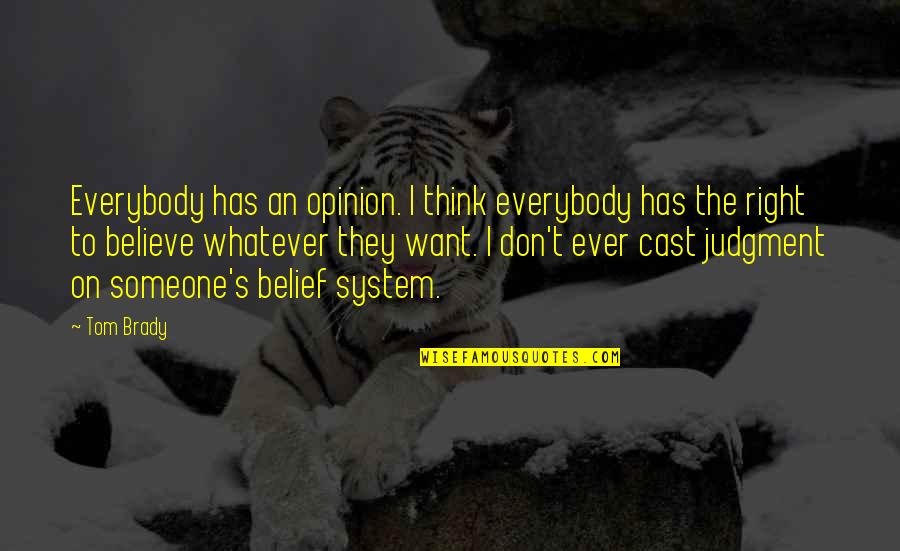 Everybody has an opinion. I think everybody has the right to believe whatever they want. I don't ever cast judgment on someone's belief system. —
Tom Brady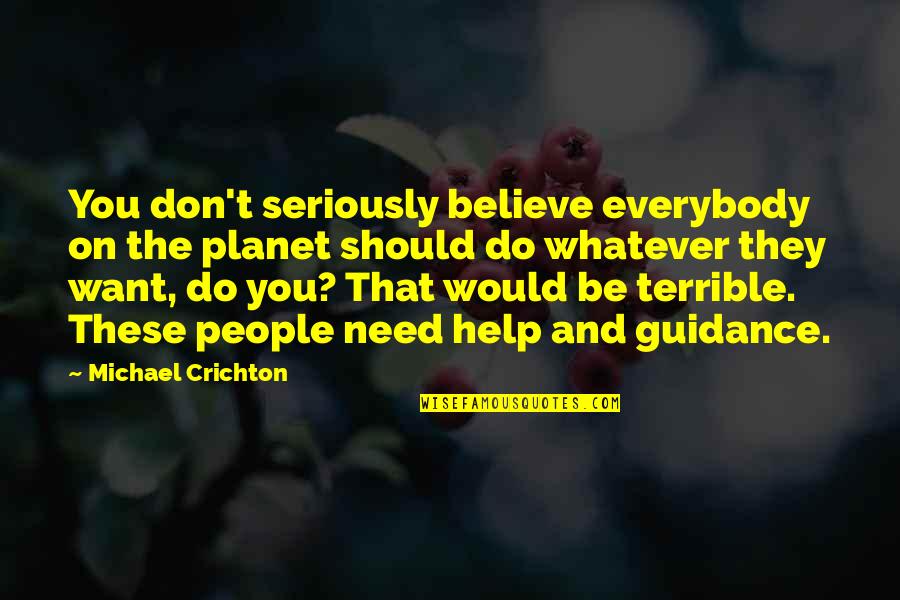 You don't seriously believe everybody on the planet should do whatever they want, do you? That would be terrible. These people need help and guidance. —
Michael Crichton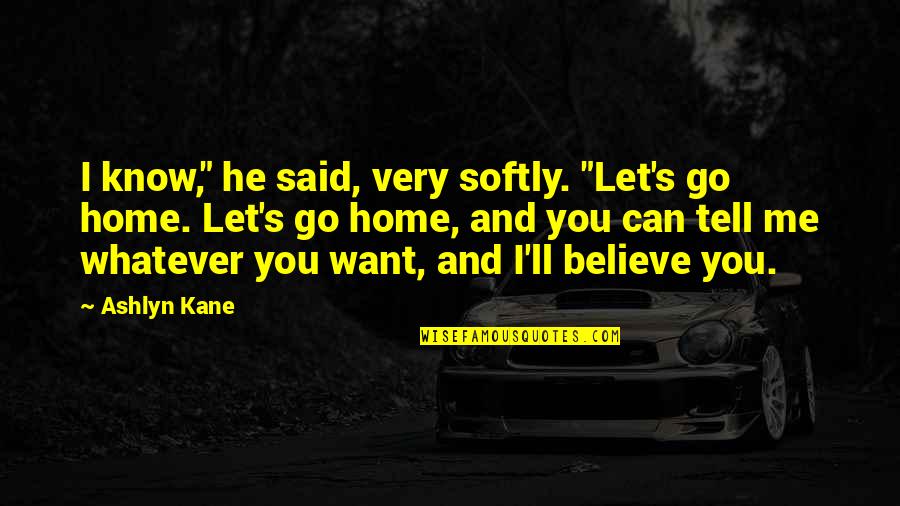 I know," he said, very softly. "Let's go home. Let's go home, and you can tell me whatever you want, and I'll believe you. —
Ashlyn Kane