Being Nice To People Quotes
Collection of top 37 famous quotes about Being Nice To People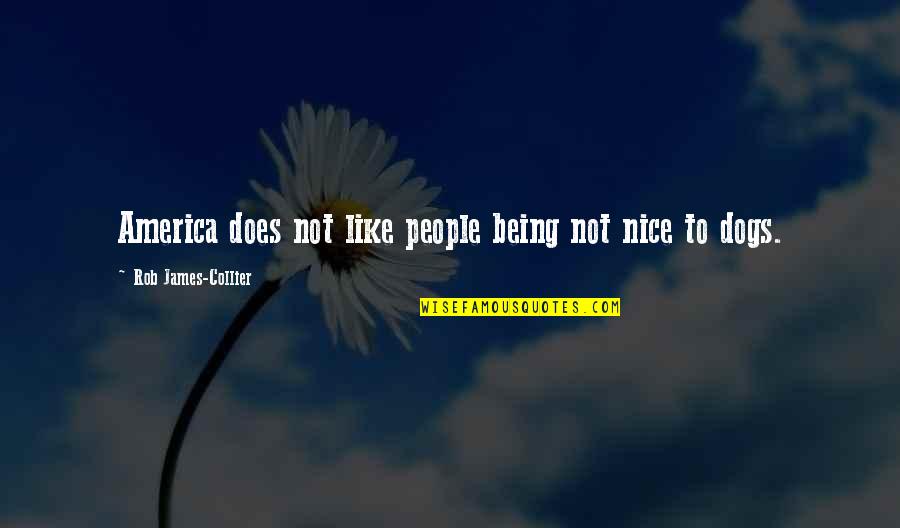 America does not like people being not nice to dogs.
—
Rob James-Collier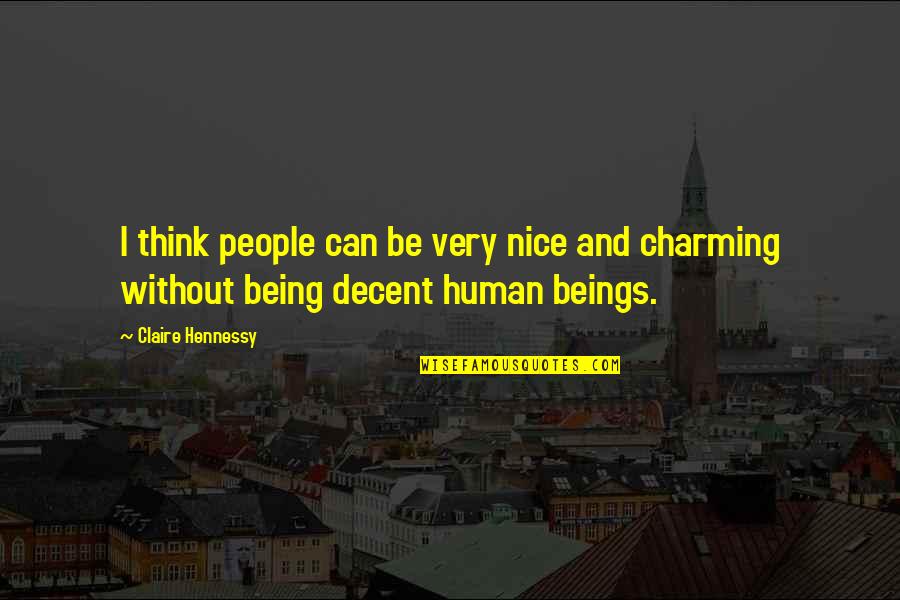 I think people can be very nice and charming without being decent human beings.
—
Claire Hennessy
I like clothes and fashion. It's a hobby for me and I really enjoy being part of it, so it's nice when people say: 'He can dress quite well.'
—
Richard Madden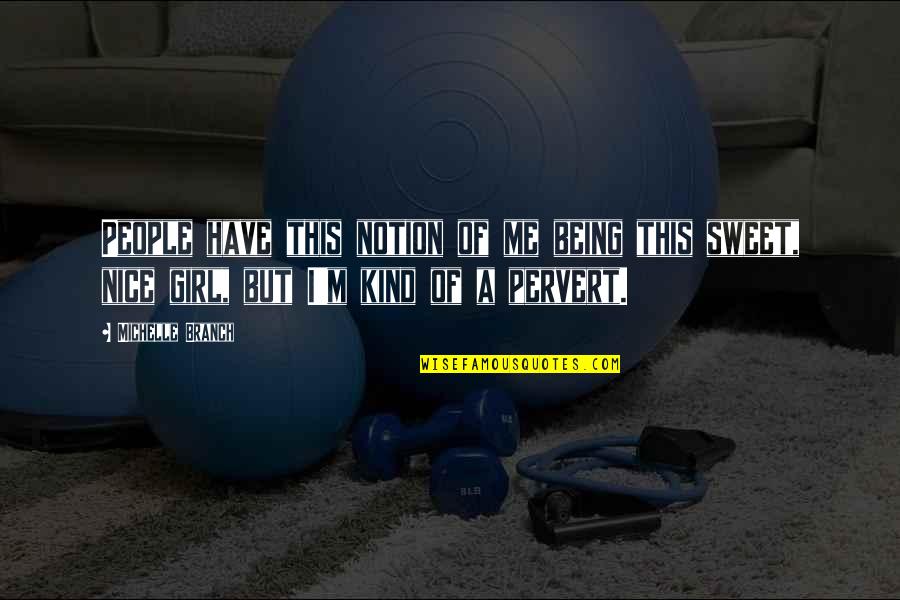 People have this notion of me being this sweet, nice girl, but I'm kind of a pervert.
—
Michelle Branch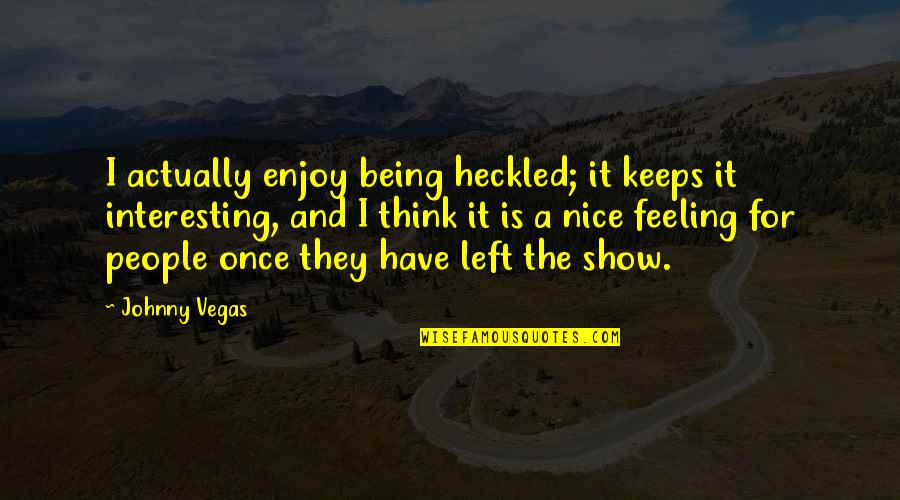 I actually enjoy being heckled; it keeps it interesting, and I think it is a nice feeling for people once they have left the show.
—
Johnny Vegas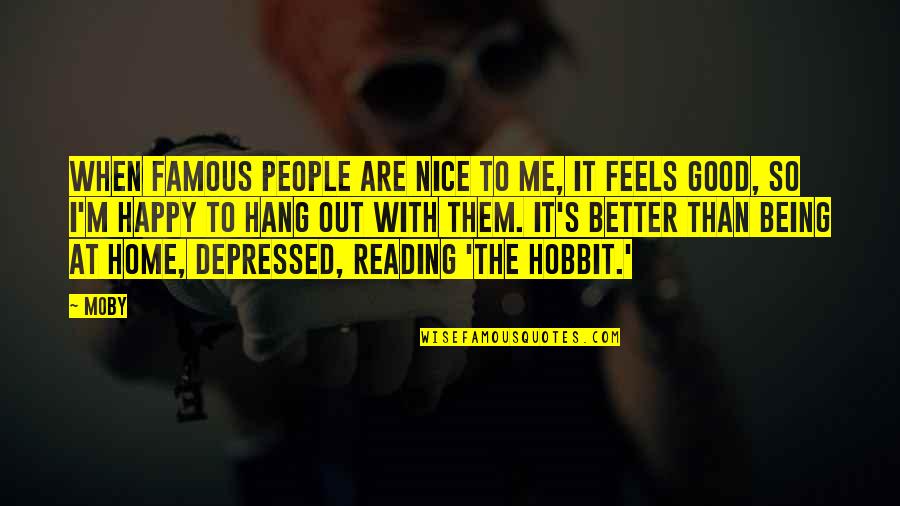 When famous people are nice to me, it feels good, so I'm happy to hang out with them. It's better than being at home, depressed, reading 'The Hobbit.'
—
Moby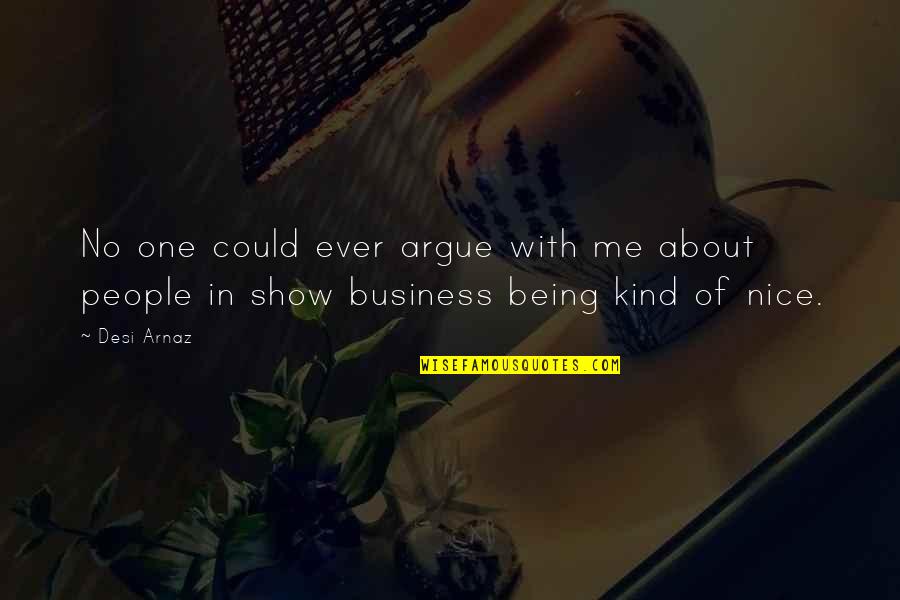 No one could ever argue with me about people in show business being kind of nice.
—
Desi Arnaz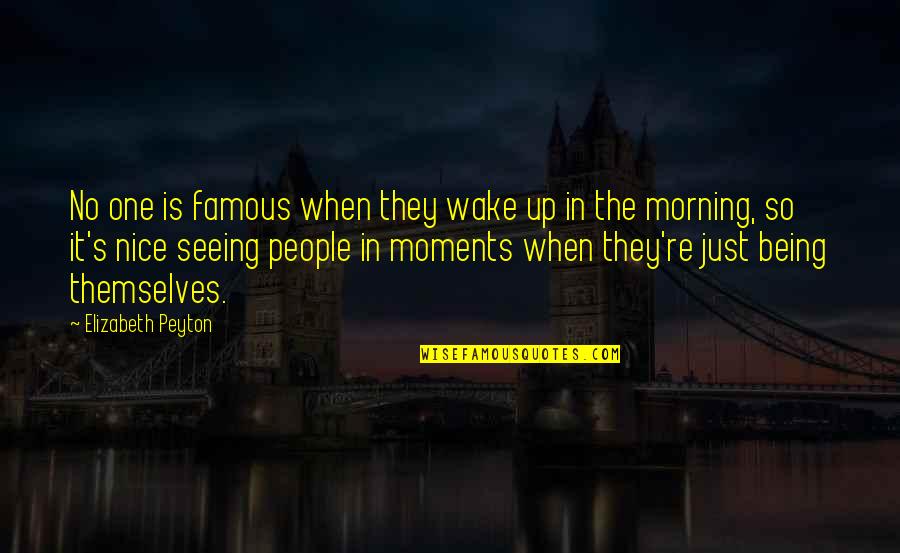 No one is famous when they wake up in the morning, so it's nice seeing people in moments when they're just being themselves.
—
Elizabeth Peyton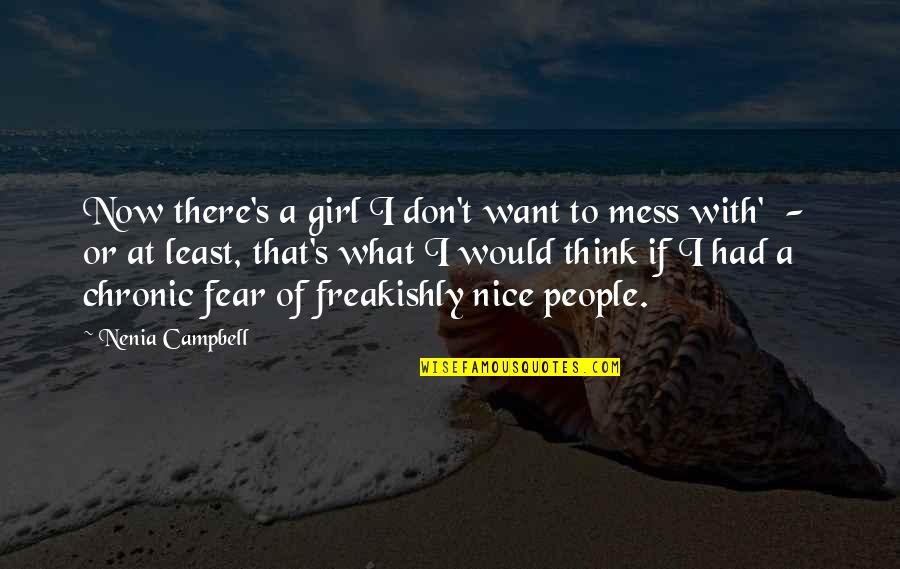 Now there's a girl I don't want to mess with' - or at least, that's what I would think if I had a chronic fear of freakishly nice people.
—
Nenia Campbell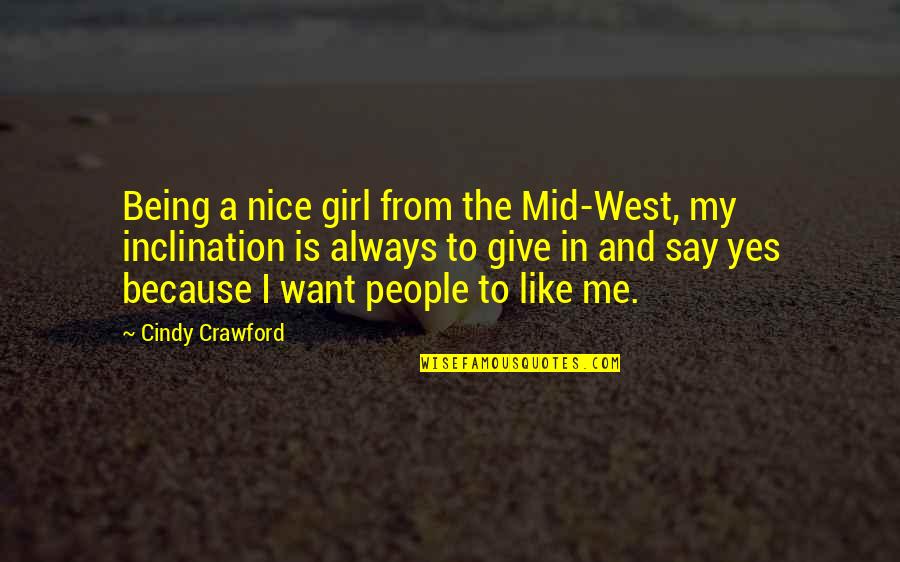 Being a nice girl from the Mid-West, my inclination is always to give in and say yes because I want people to like me.
—
Cindy Crawford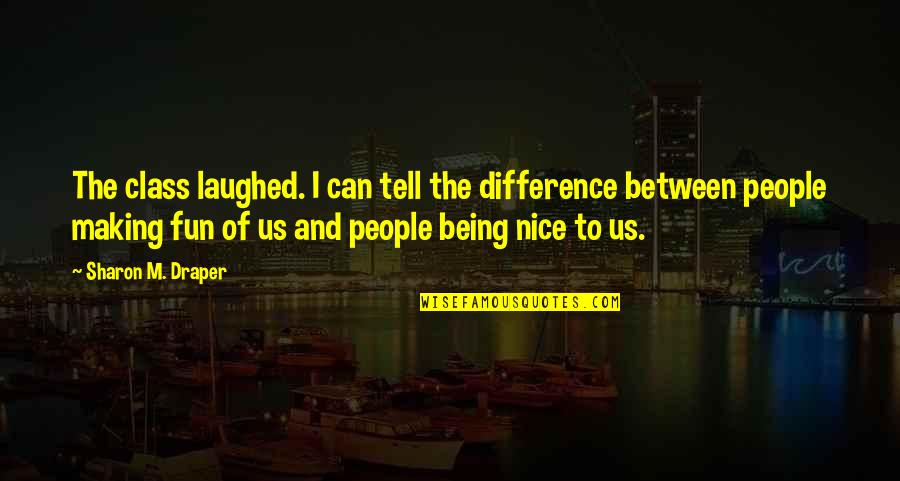 The class laughed. I can tell the difference between people making fun of us and people being nice to us.
—
Sharon M. Draper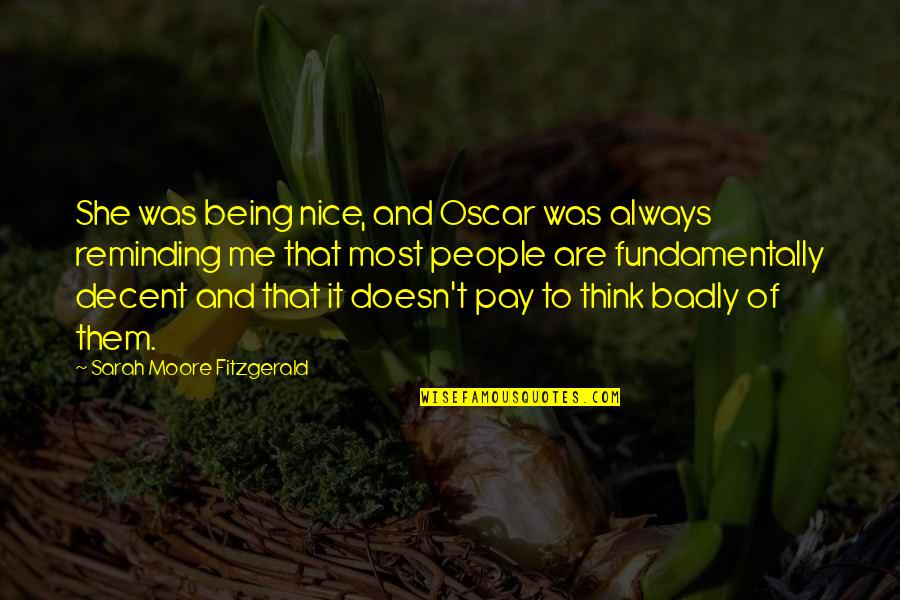 She was being nice, and Oscar was always reminding me that most people are fundamentally decent and that it doesn't pay to think badly of them. —
Sarah Moore Fitzgerald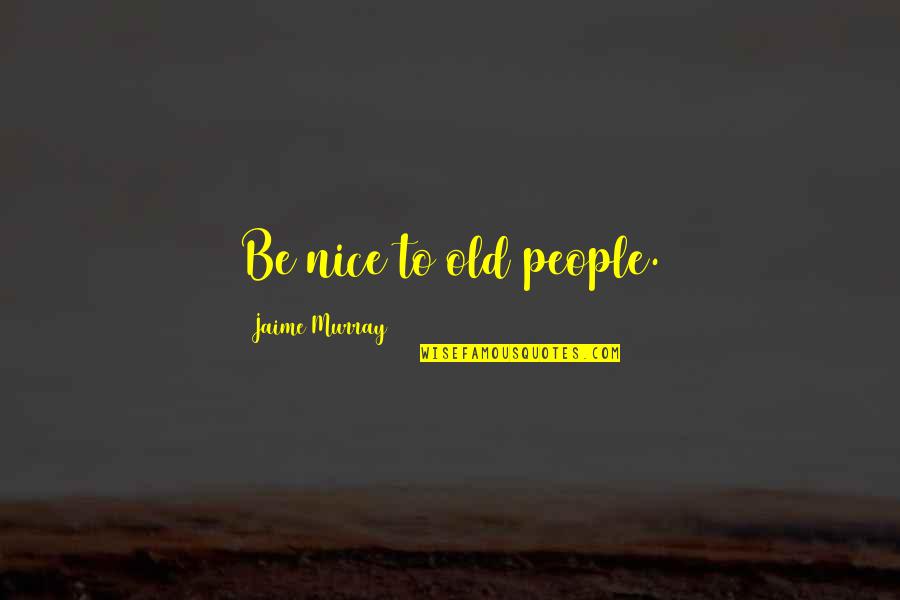 Be nice to old people. —
Jaime Murray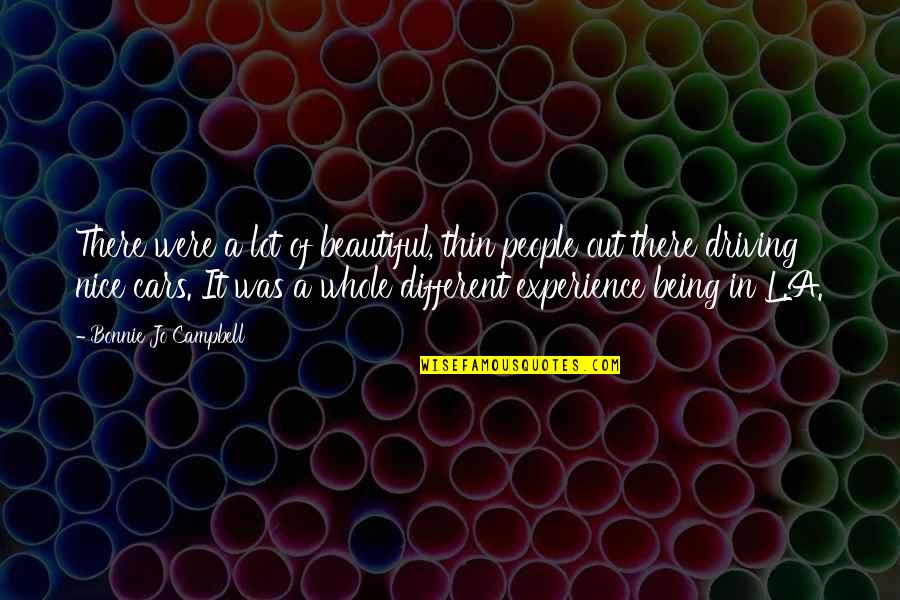 There were a lot of beautiful, thin people out there driving nice cars. It was a whole different experience being in L.A. —
Bonnie Jo Campbell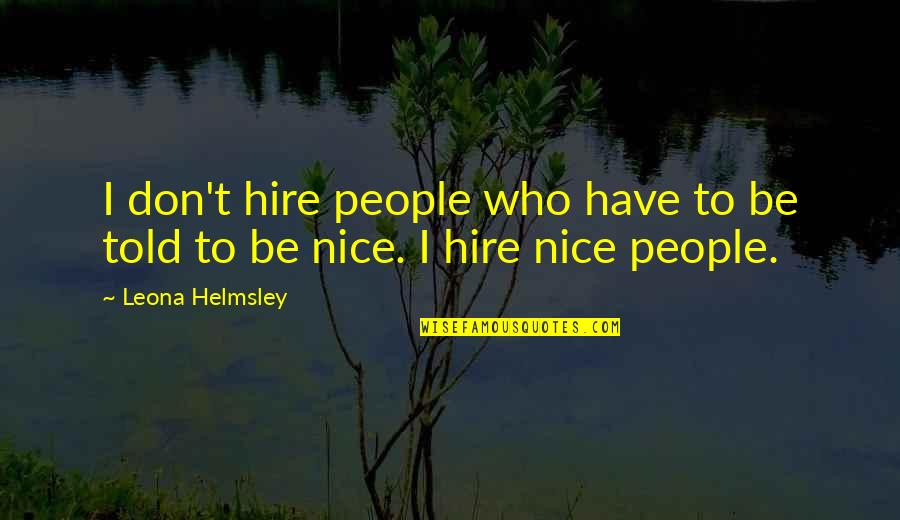 I don't hire people who have to be told to be nice. I hire nice people. —
Leona Helmsley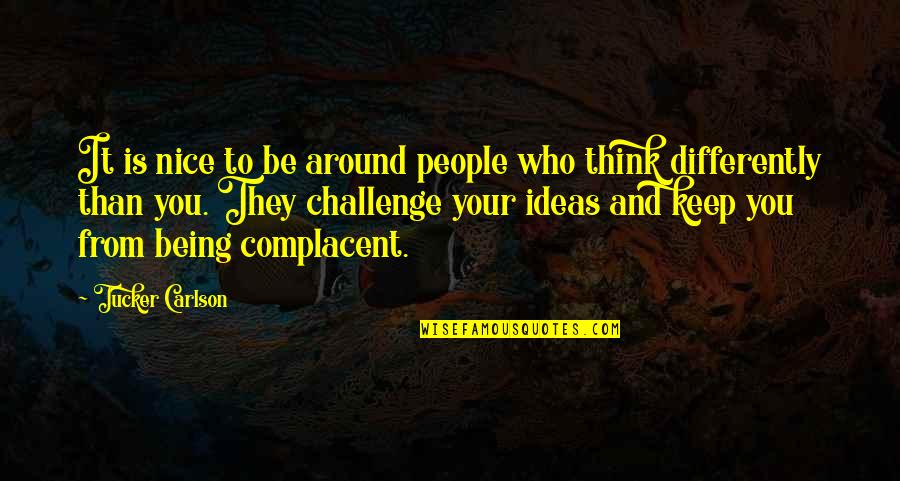 It is nice to be around people who think differently than you. They challenge your ideas and keep you from being complacent. —
Tucker Carlson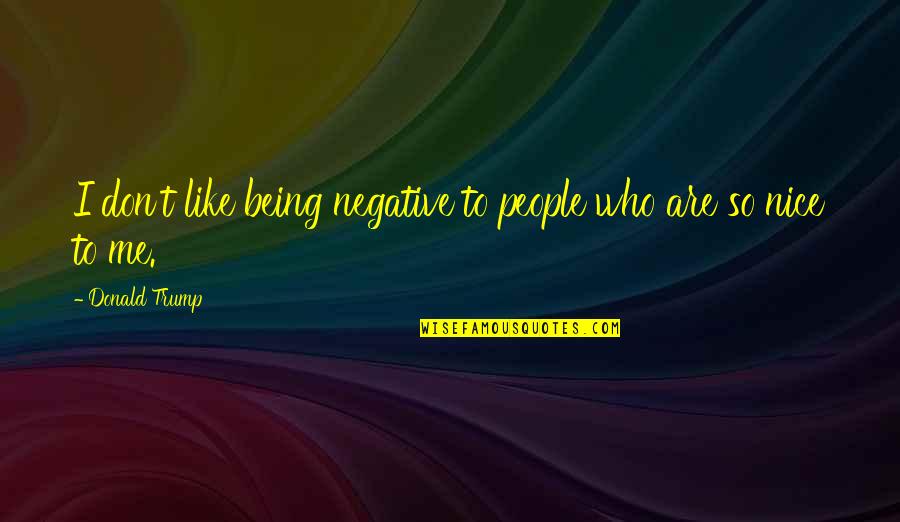 I don't like being negative to people who are so nice to me. —
Donald Trump
Wouldn't it be nice if we actually got along with people, wouldn't it be nice if we actually got along, as an example, with Russia? —
Donald Trump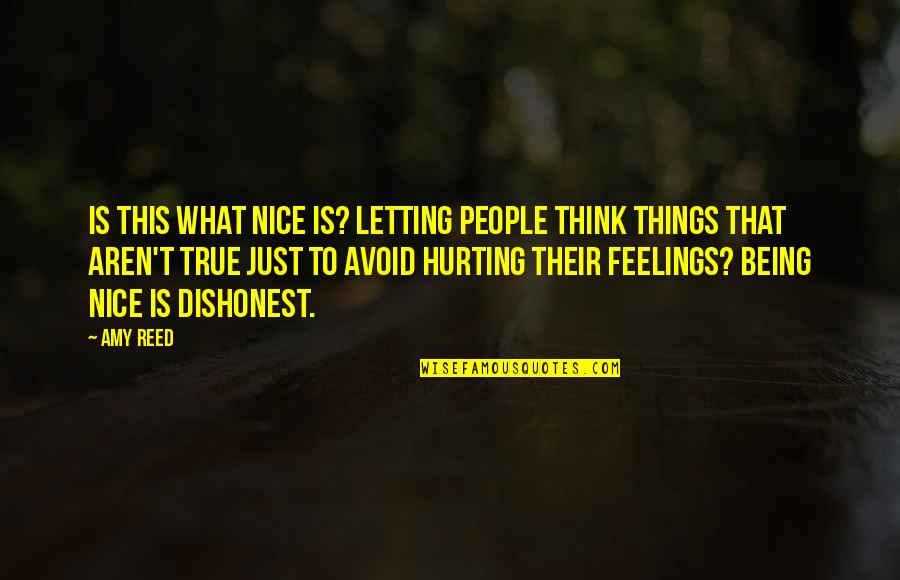 Is this what nice is? Letting people think things that aren't true just to avoid hurting their feelings? Being nice is dishonest. —
Amy Reed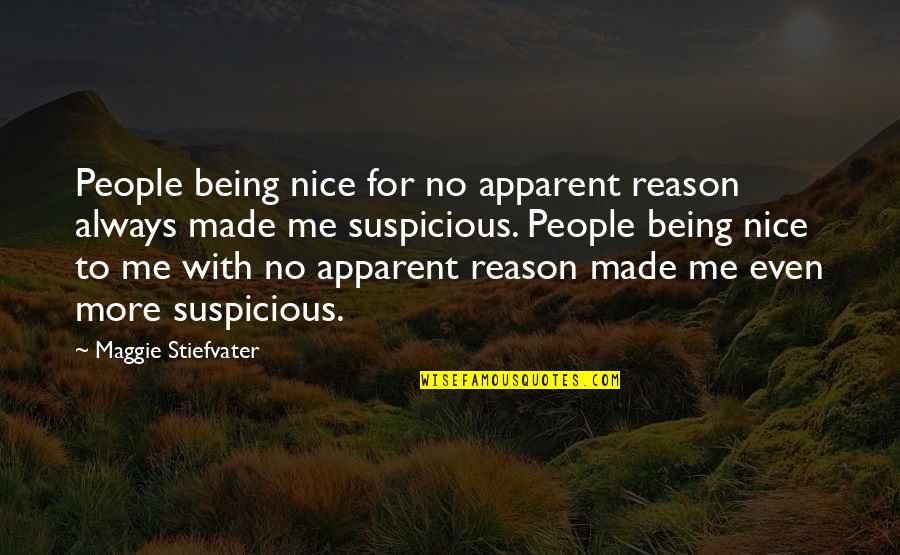 People being nice for no apparent reason always made me suspicious. People being nice to me with no apparent reason made me even more suspicious. —
Maggie Stiefvater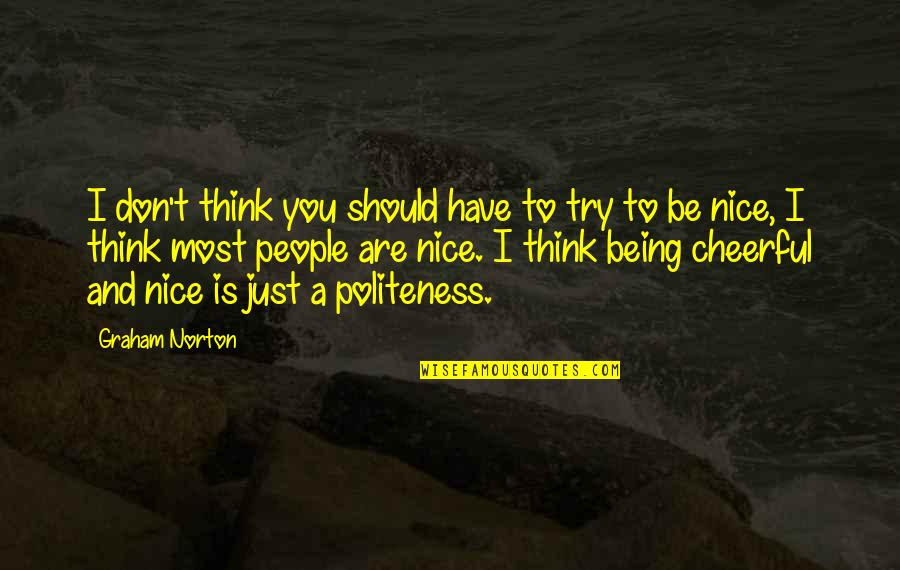 I don't think you should have to try to be nice, I think most people are nice. I think being cheerful and nice is just a politeness. —
Graham Norton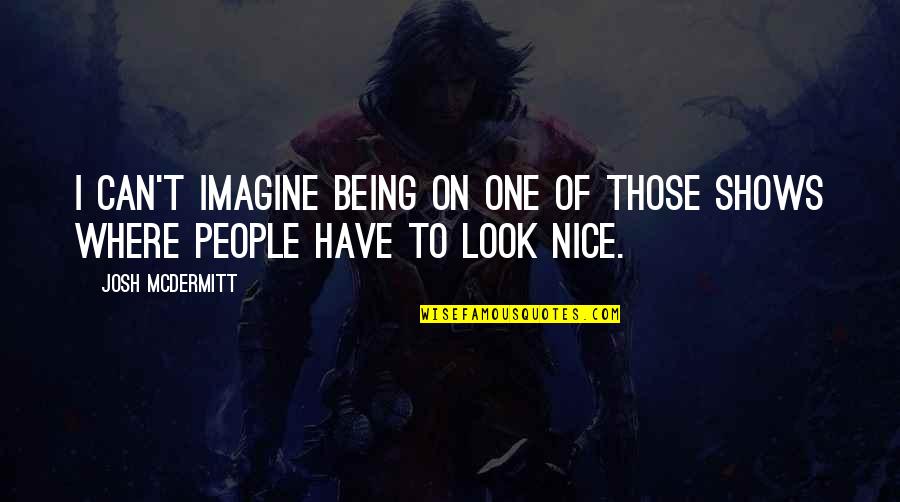 I can't imagine being on one of those shows where people have to look nice. —
Josh McDermitt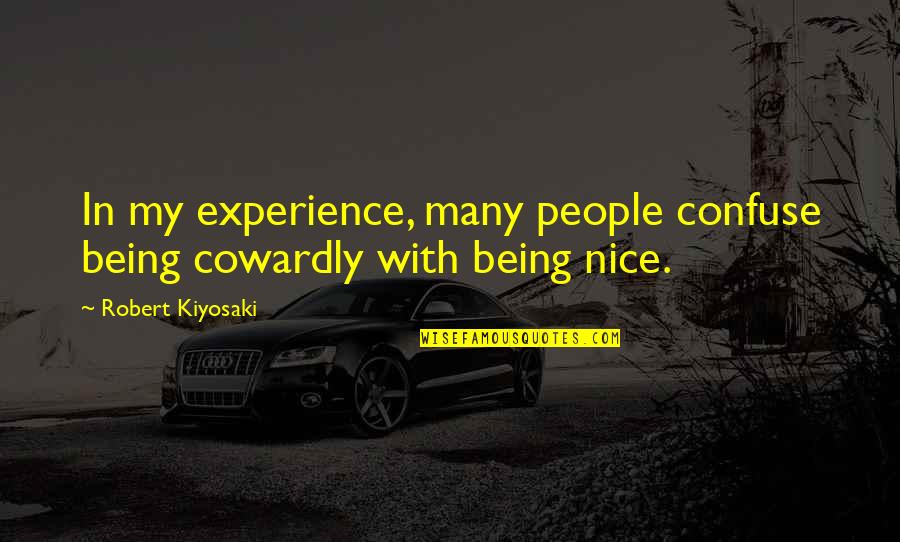 In my experience, many people confuse being cowardly with being nice. —
Robert Kiyosaki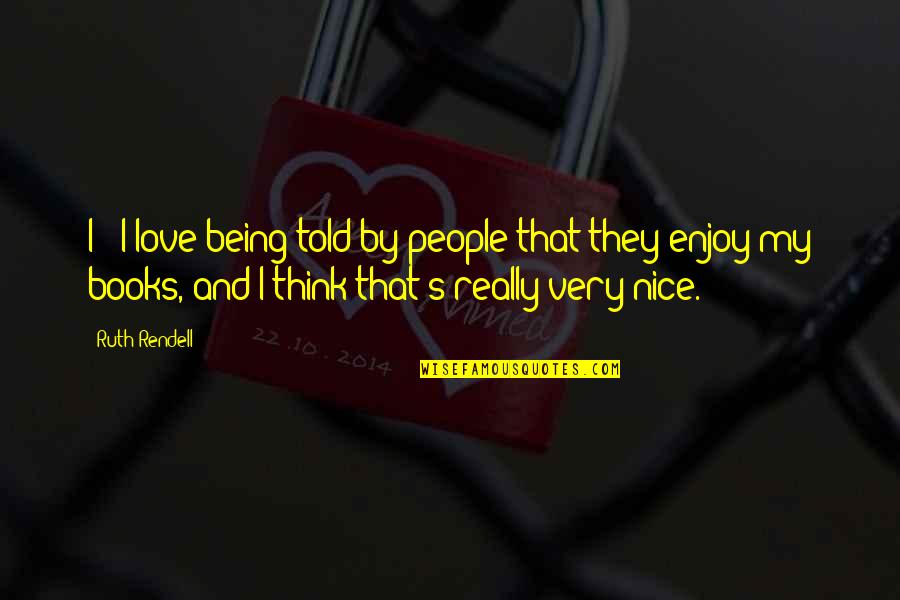 I - I love being told by people that they enjoy my books, and I think that's really very nice. —
Ruth Rendell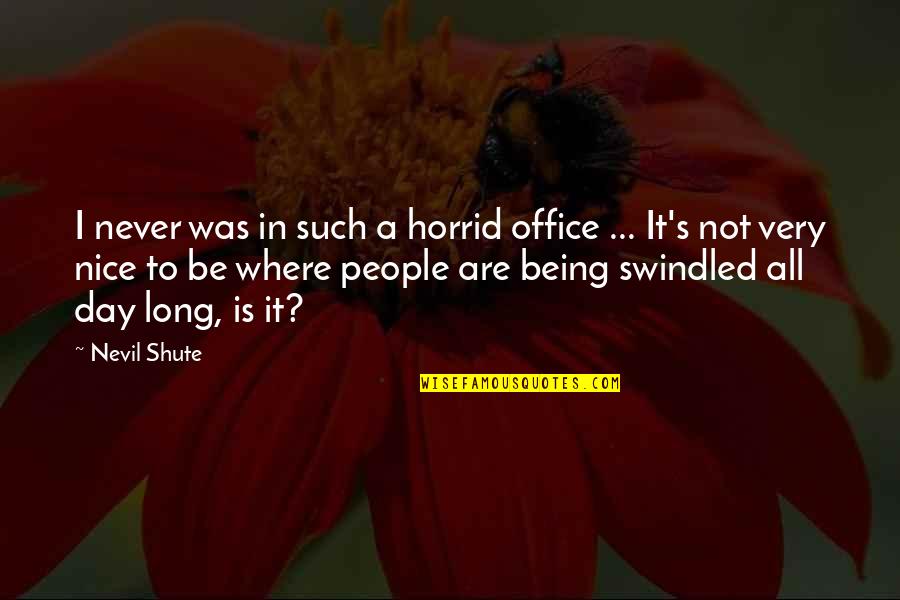 I never was in such a horrid office ... It's not very nice to be where people are being swindled all day long, is it? —
Nevil Shute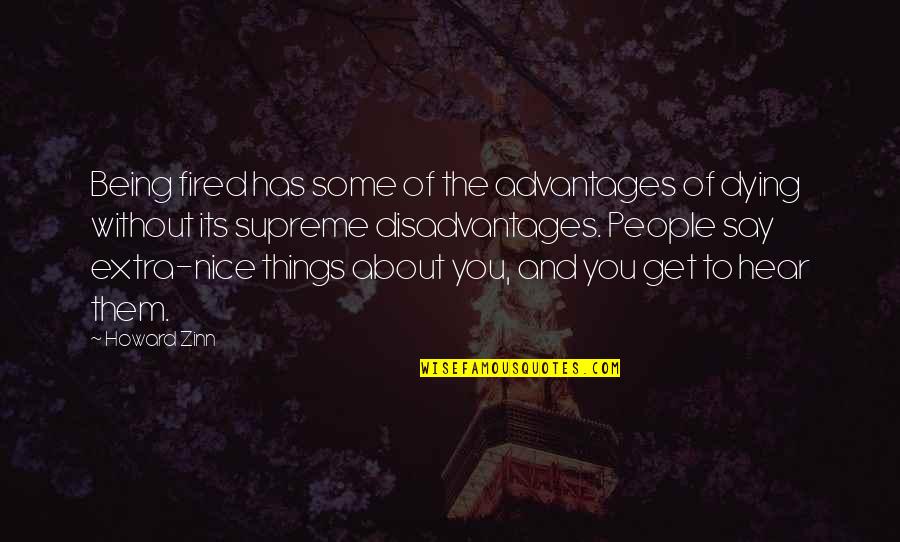 Being fired has some of the advantages of dying without its supreme disadvantages. People say extra-nice things about you, and you get to hear them. —
Howard Zinn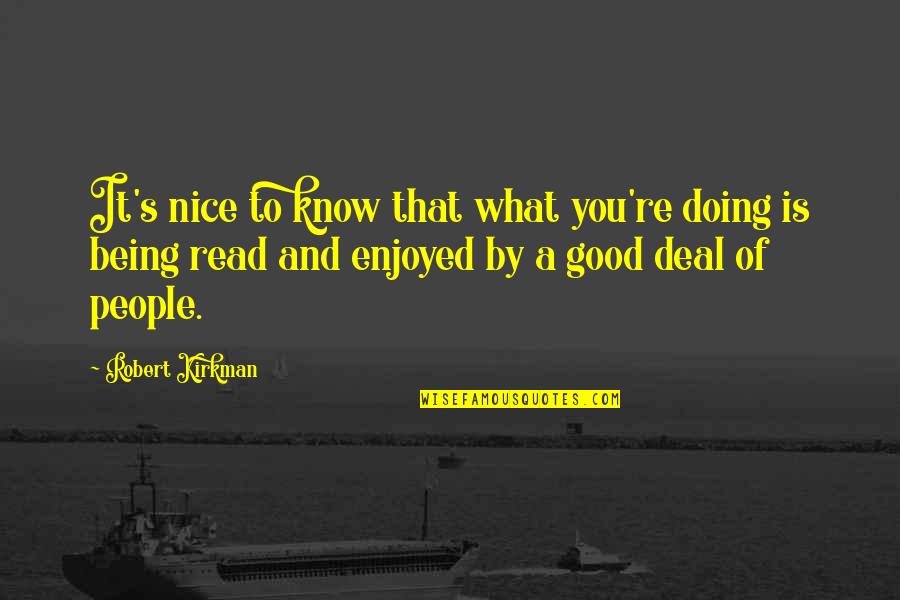 It's nice to know that what you're doing is being read and enjoyed by a good deal of people. —
Robert Kirkman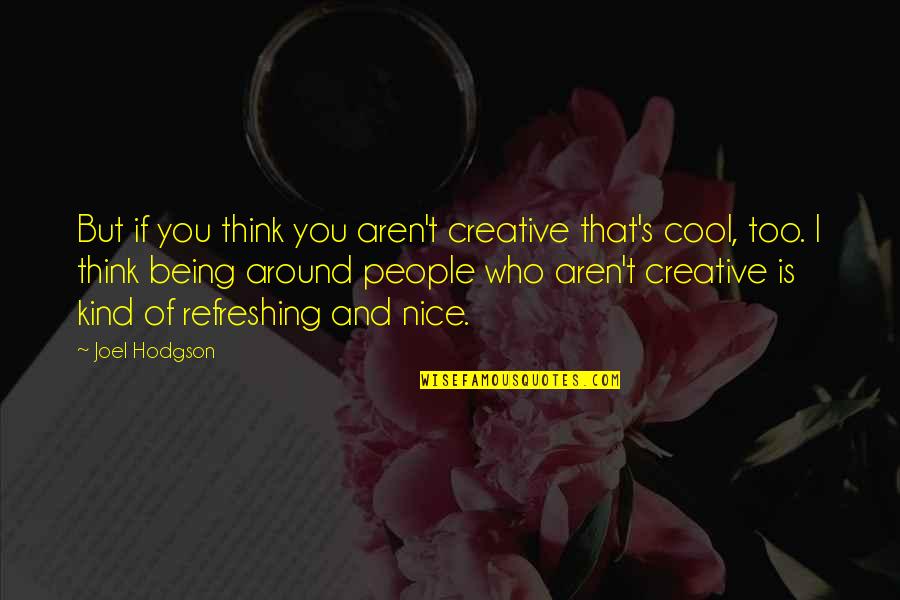 But if you think you aren't creative that's cool, too. I think being around people who aren't creative is kind of refreshing and nice. —
Joel Hodgson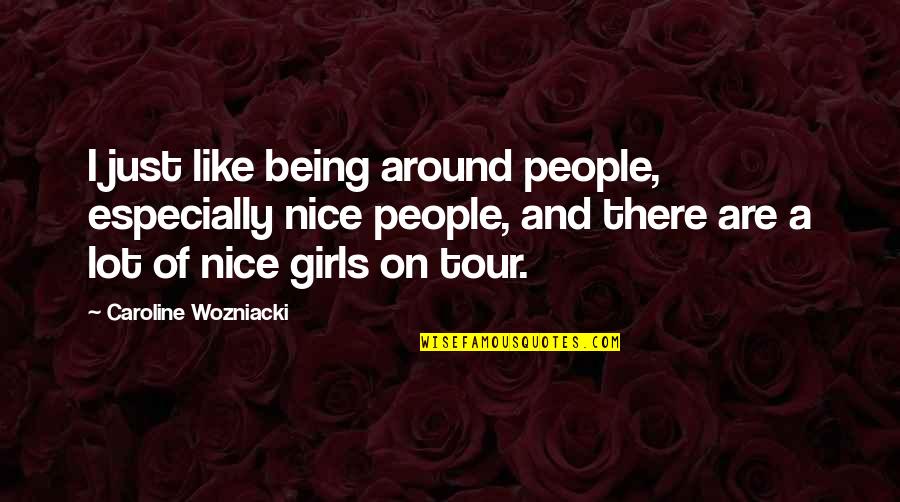 I just like being around people, especially nice people, and there are a lot of nice girls on tour. —
Caroline Wozniacki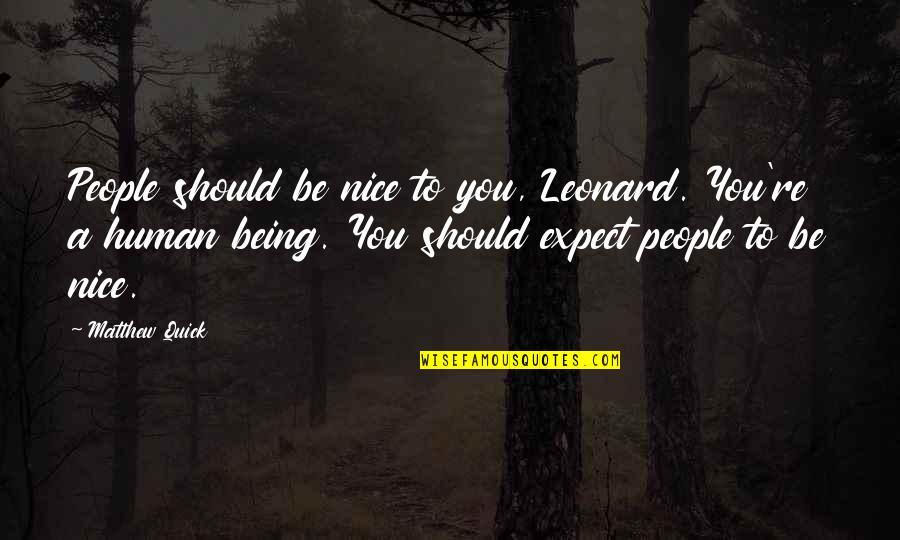 People should be nice to you, Leonard. You're a human being. You should expect people to be nice. —
Matthew Quick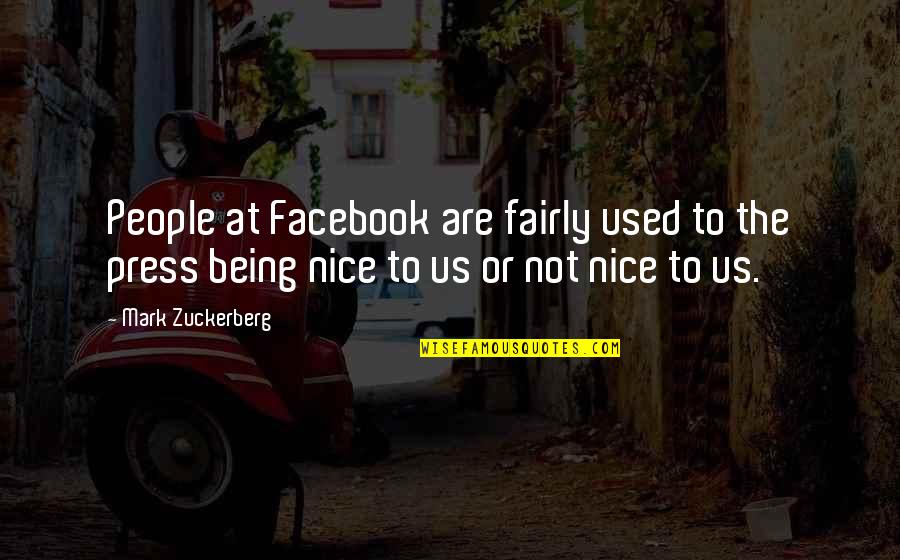 People at Facebook are fairly used to the press being nice to us or not nice to us. —
Mark Zuckerberg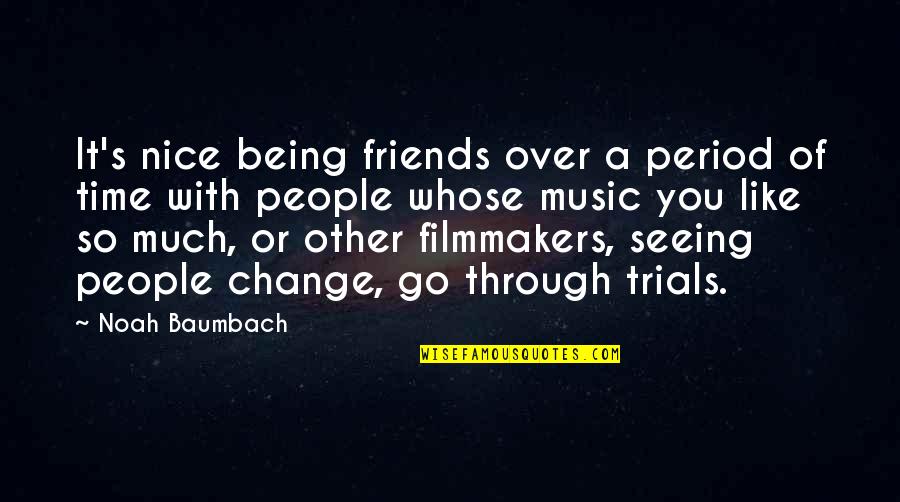 It's nice being friends over a period of time with people whose music you like so much, or other filmmakers, seeing people change, go through trials. —
Noah Baumbach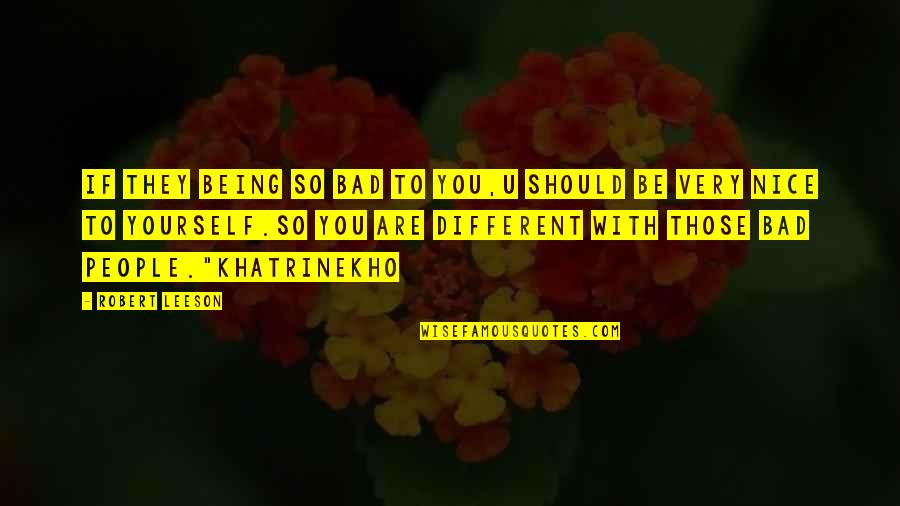 If they being so bad to you,u should be very nice to yourself.so you are different with those bad people."KhatrineKho —
Robert Leeson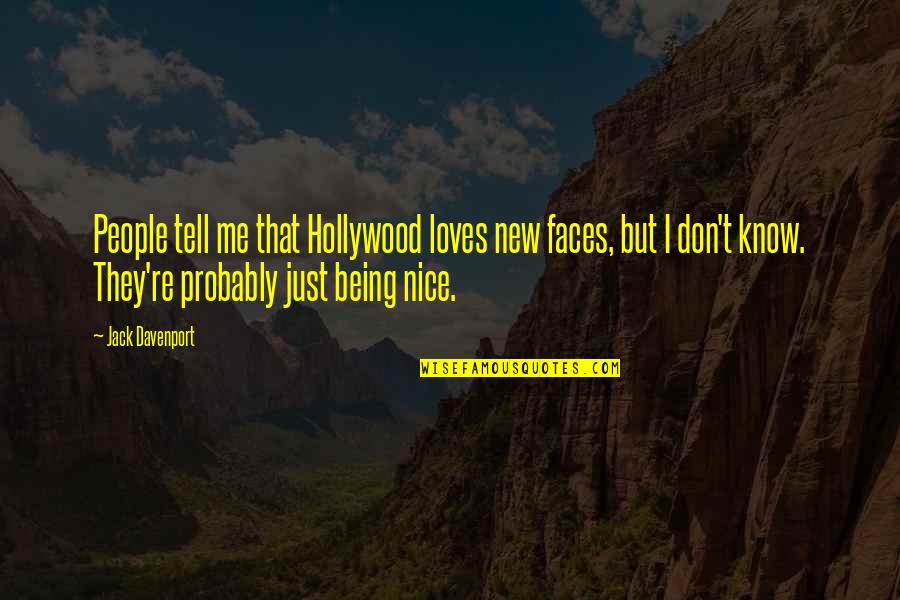 People tell me that Hollywood loves new faces, but I don't know. They're probably just being nice. —
Jack Davenport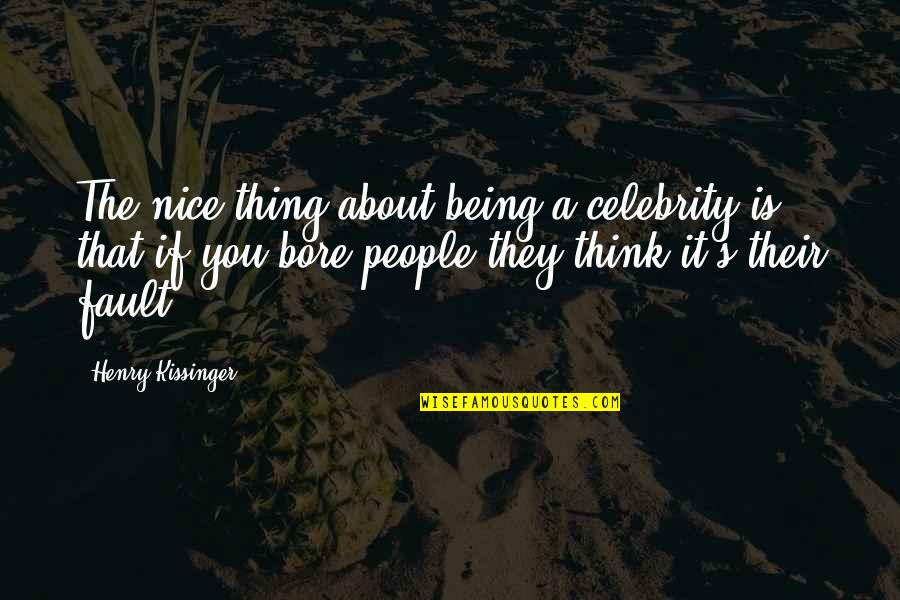 The nice thing about being a celebrity is that if you bore people they think it's their fault. —
Henry Kissinger