Being Human To Animals Quotes
Collection of top 15 famous quotes about Being Human To Animals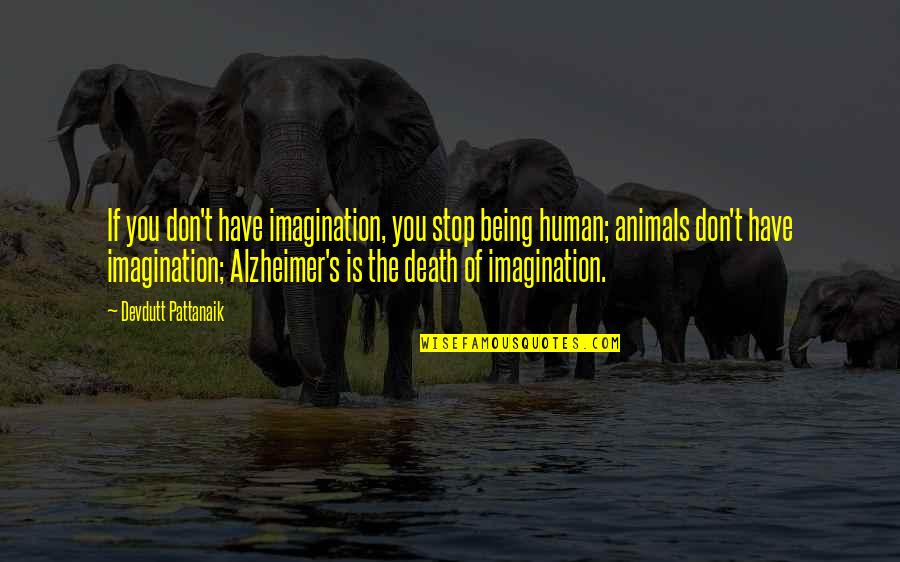 If you don't have imagination, you stop being human; animals don't have imagination; Alzheimer's is the death of imagination.
—
Devdutt Pattanaik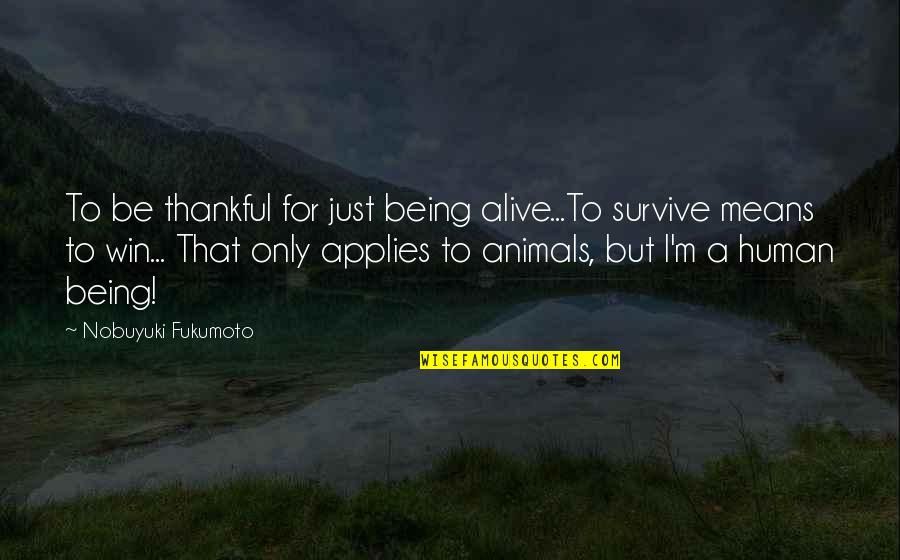 To be thankful for just being alive...To survive means to win... That only applies to animals, but I'm a human being!
—
Nobuyuki Fukumoto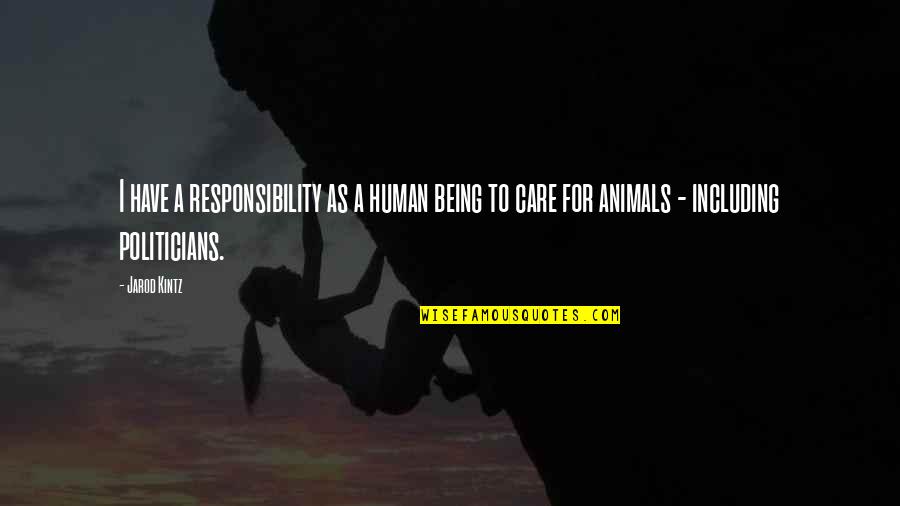 I have a responsibility as a human being to care for animals - including politicians.
—
Jarod Kintz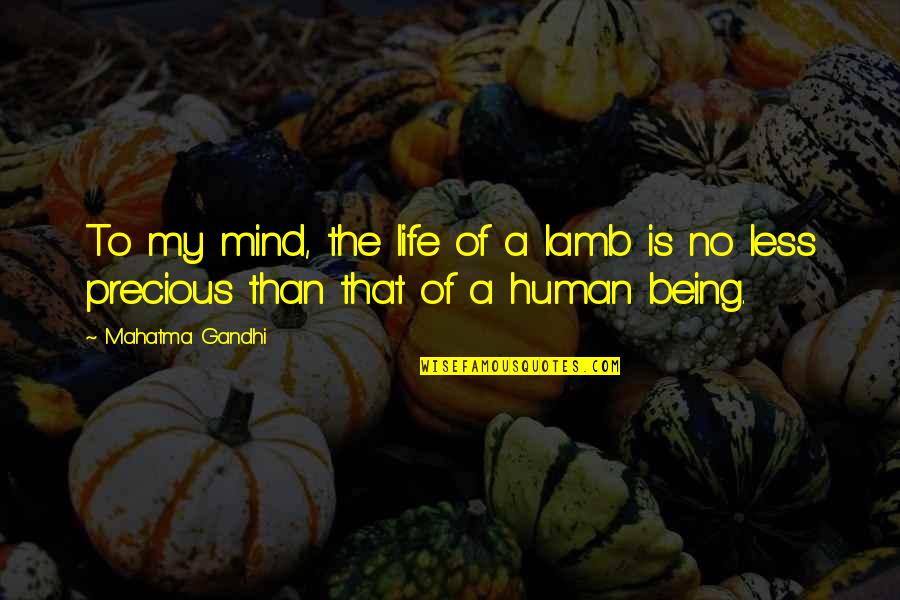 To my mind, the life of a lamb is no less precious than that of a human being.
—
Mahatma Gandhi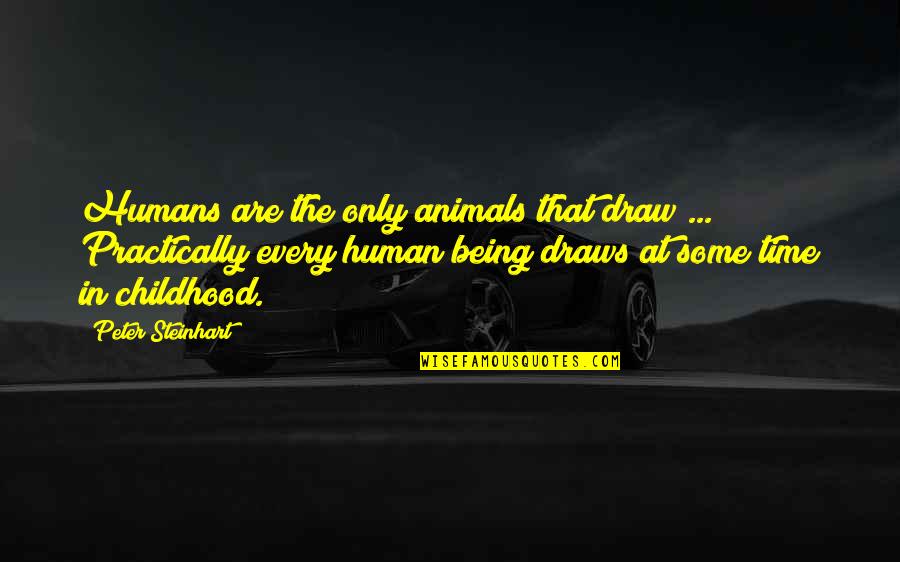 Humans are the only animals that draw ... Practically every human being draws at some time in childhood.
—
Peter Steinhart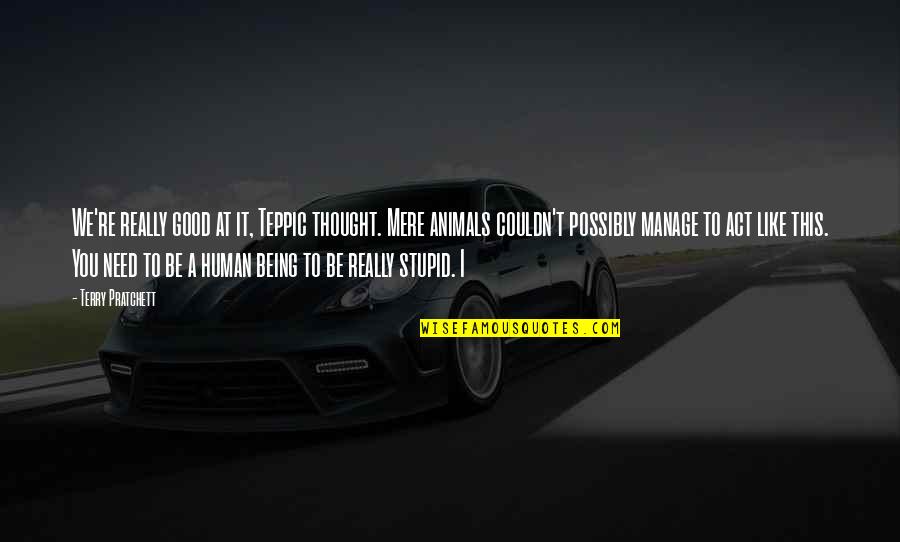 We're really good at it, Teppic thought. Mere animals couldn't possibly manage to act like this. You need to be a human being to be really stupid. I —
Terry Pratchett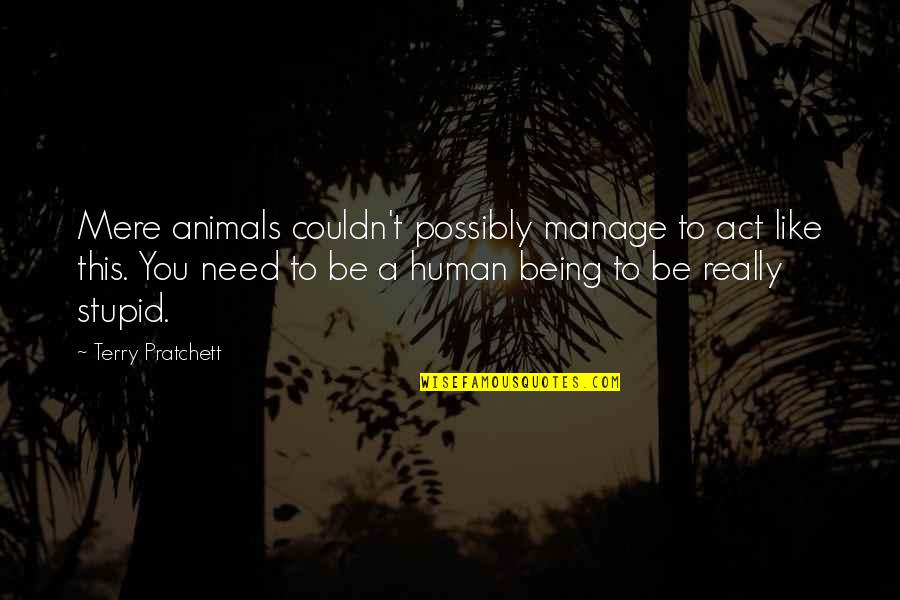 Mere animals couldn't possibly manage to act like this. You need to be a human being to be really stupid. —
Terry Pratchett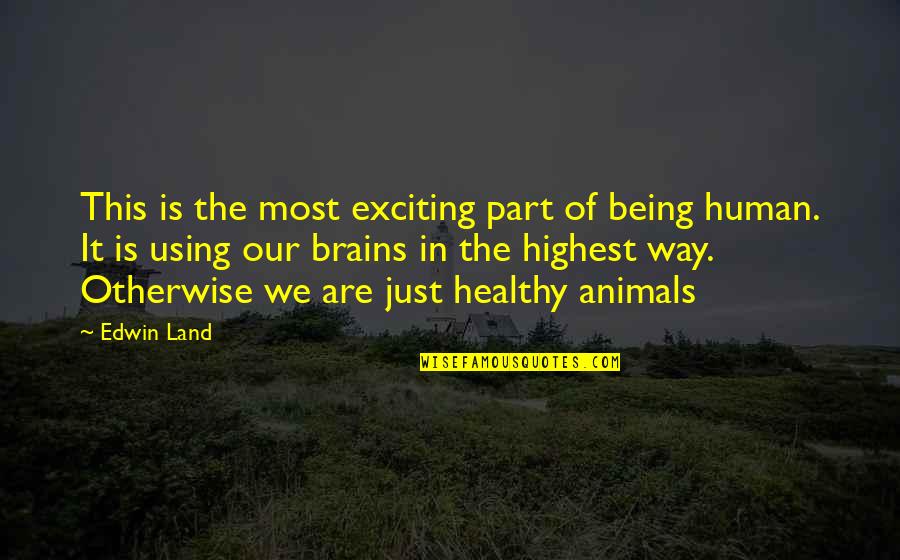 This is the most exciting part of being human. It is using our brains in the highest way. Otherwise we are just healthy animals —
Edwin Land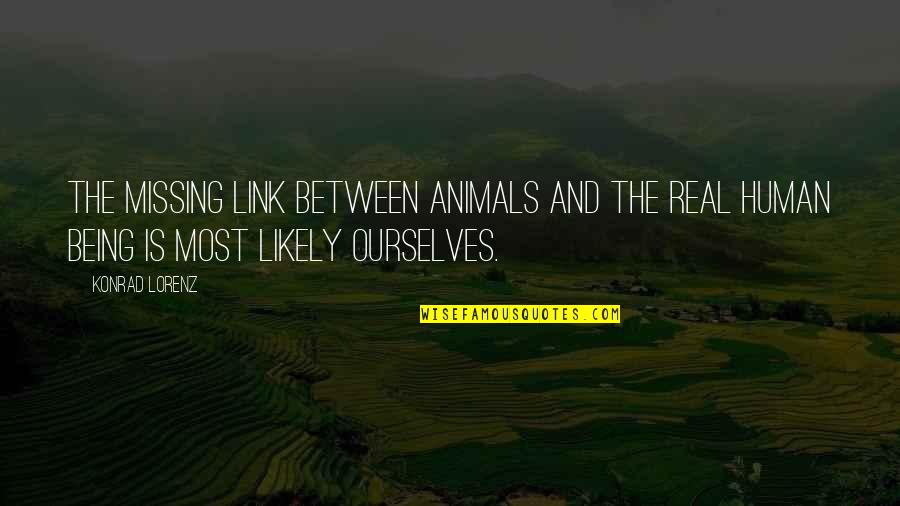 The missing link between animals and the real human being is most likely ourselves. —
Konrad Lorenz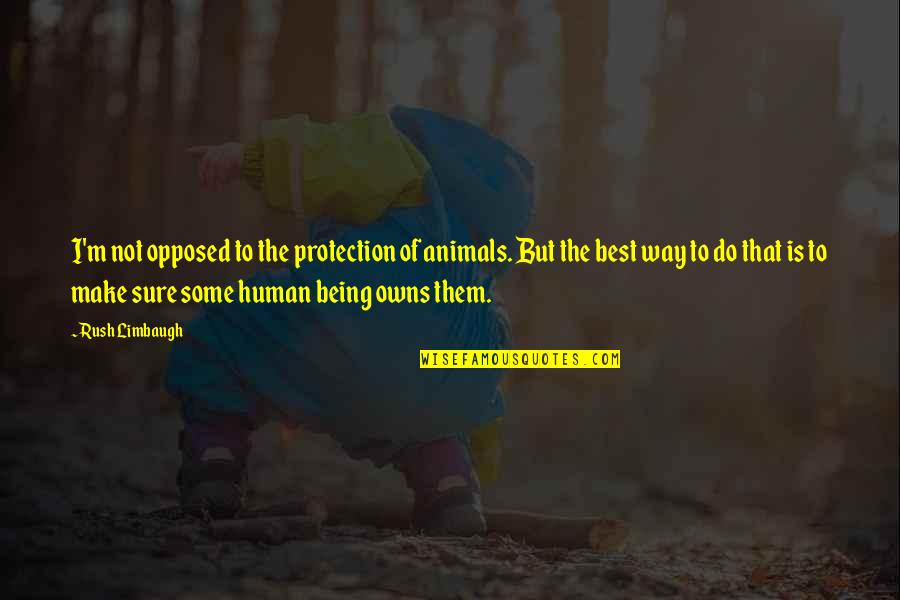 I'm not opposed to the protection of animals. But the best way to do that is to make sure some human being owns them. —
Rush Limbaugh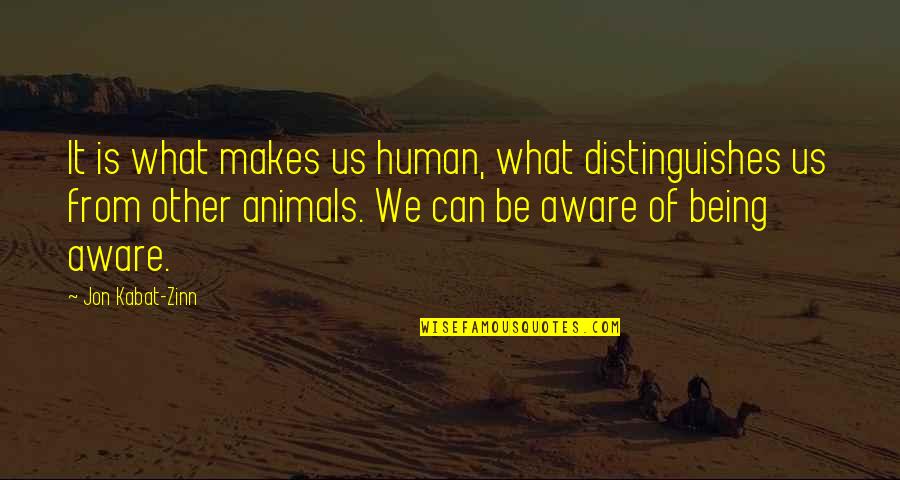 It is what makes us human, what distinguishes us from other animals. We can be aware of being aware. —
Jon Kabat-Zinn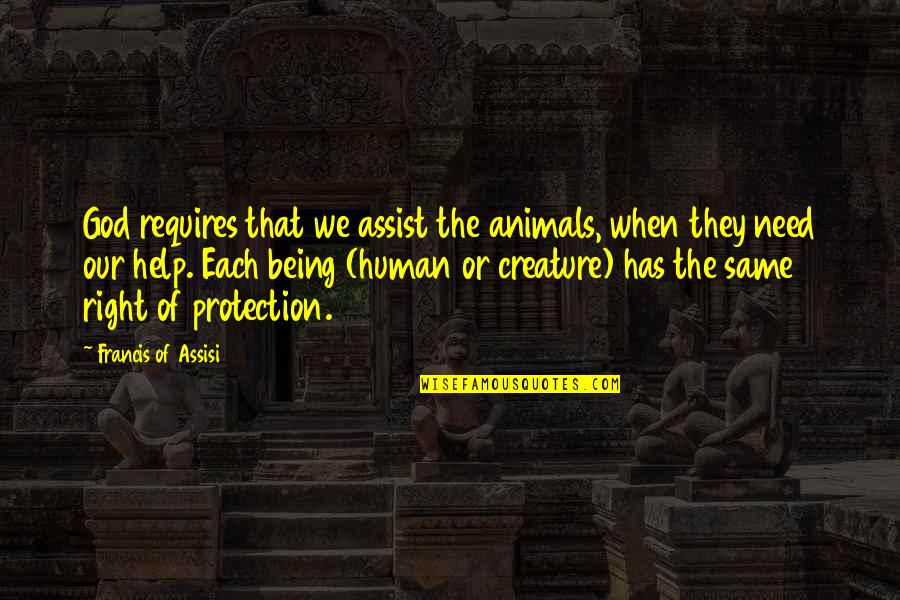 God requires that we assist the animals, when they need our help. Each being (human or creature) has the same right of protection. —
Francis Of Assisi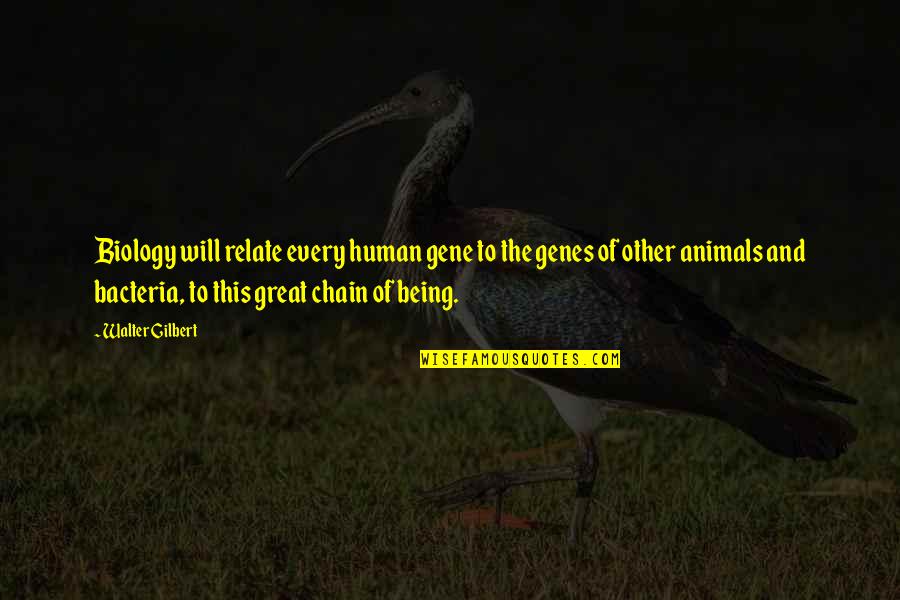 Biology will relate every human gene to the genes of other animals and bacteria, to this great chain of being. —
Walter Gilbert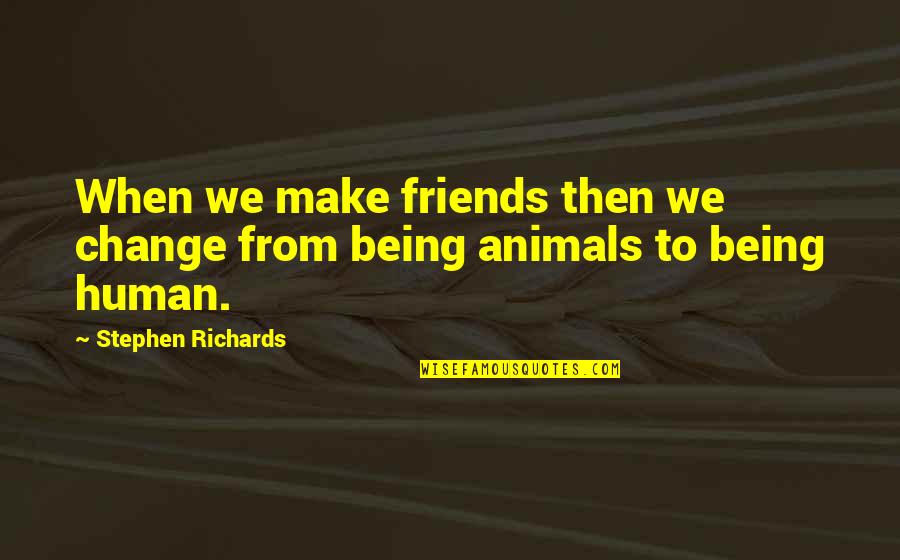 When we make friends then we change from being animals to being human. —
Stephen Richards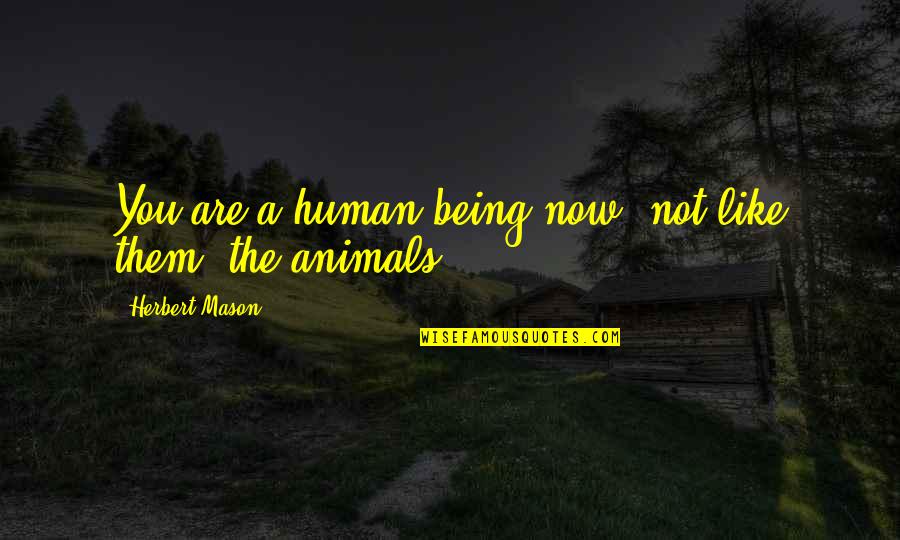 You are a human being now, not like them [the animals]. —
Herbert Mason