Artemas Ward Quotes
Top 8 wise famous quotes and sayings by Artemas Ward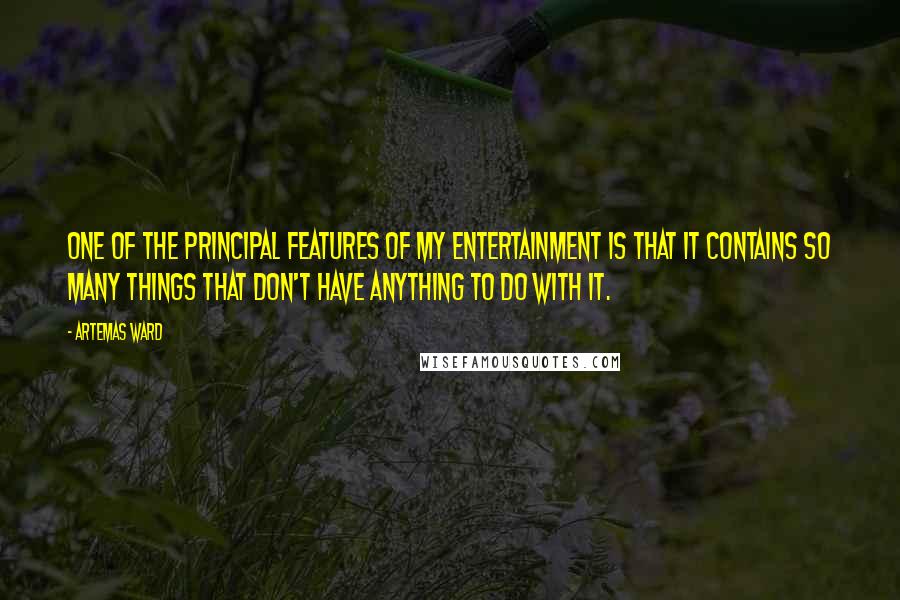 One of the principal features of my entertainment is that it contains so many things that don't have anything to do with it.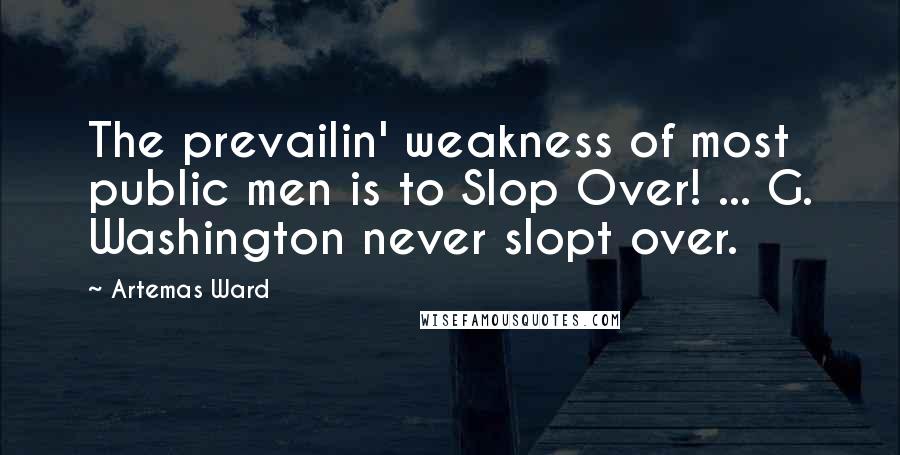 The prevailin' weakness of most public men is to Slop Over! ... G. Washington never slopt over.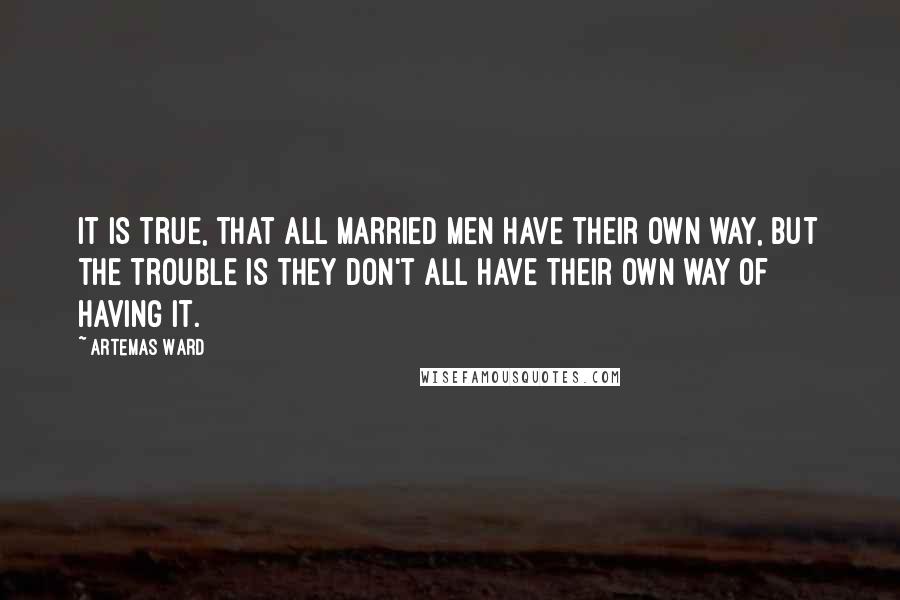 It is true, that all married men have their own way, but the trouble is they don't all have their own way of having it.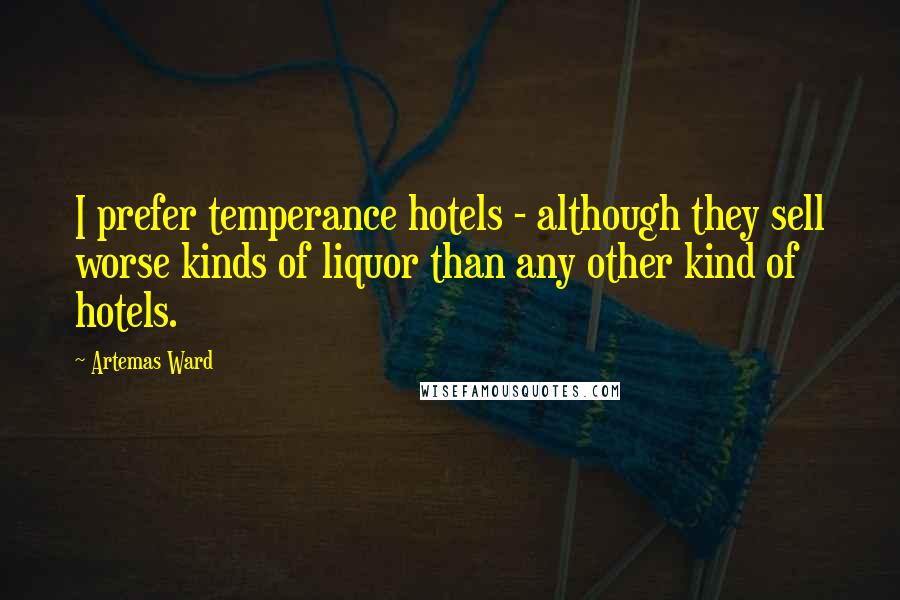 I prefer temperance hotels - although they sell worse kinds of liquor than any other kind of hotels.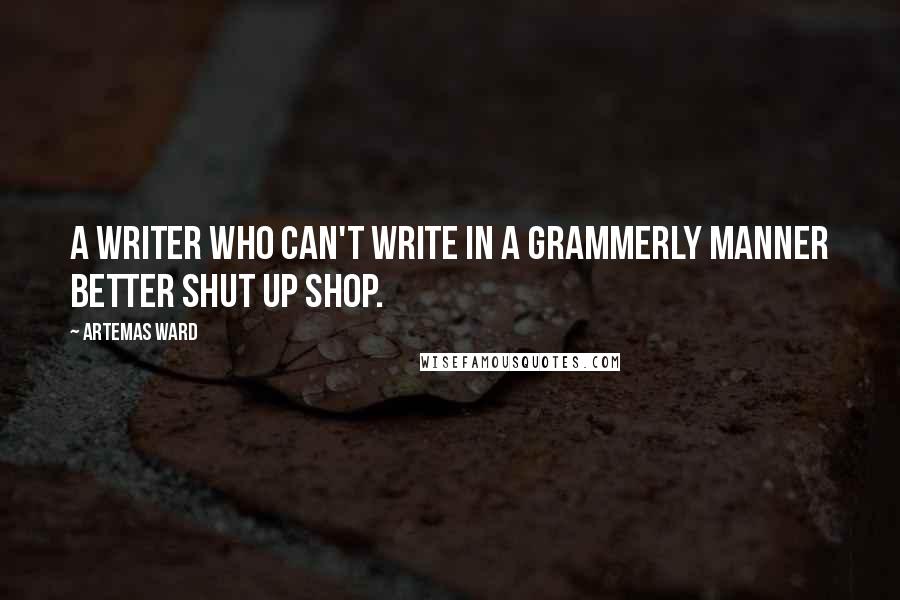 A writer who can't write in a grammerly manner better shut up shop.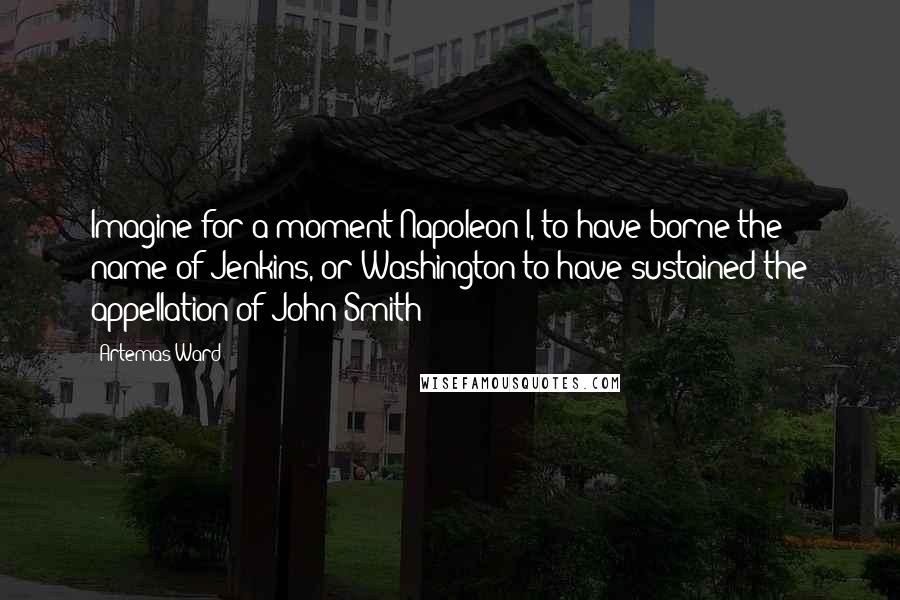 Imagine for a moment Napoleon I, to have borne the name of Jenkins, or Washington to have sustained the appellation of John Smith!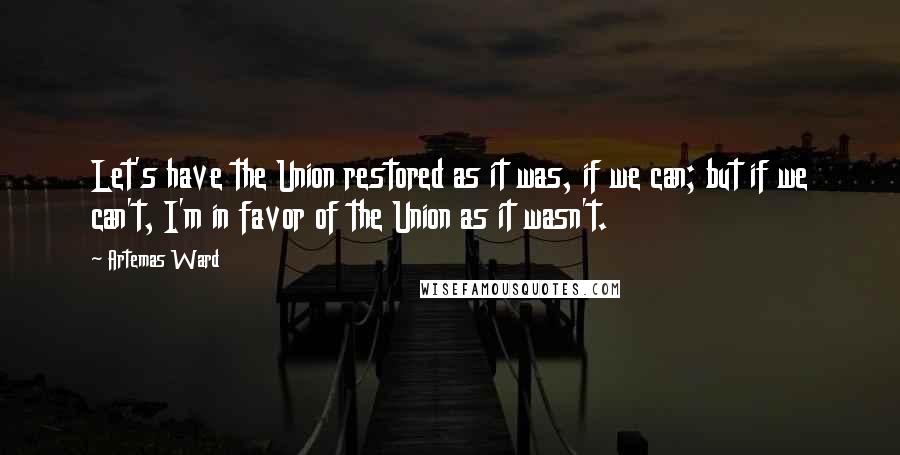 Let's have the Union restored as it was, if we can; but if we can't, I'm in favor of the Union as it wasn't.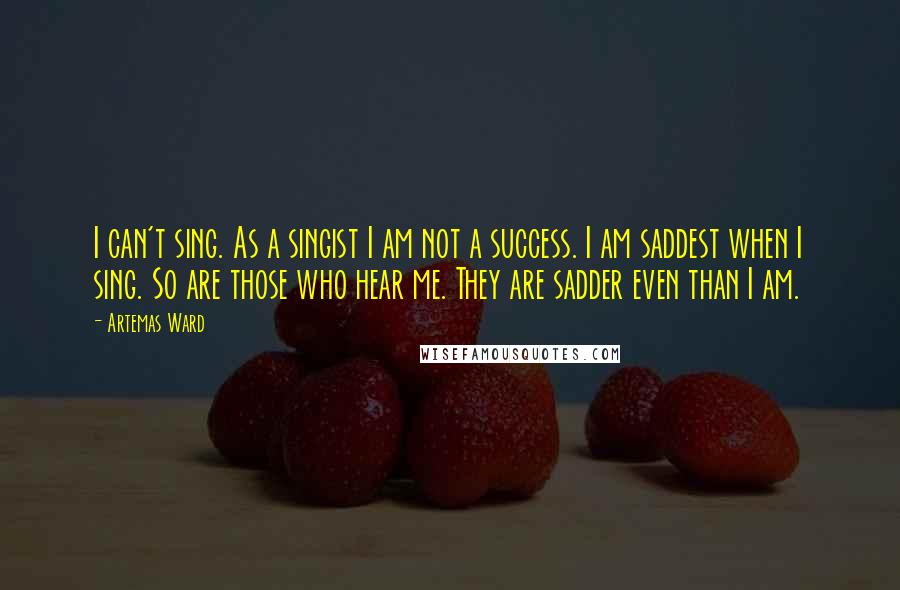 I can't sing. As a singist I am not a success. I am saddest when I sing. So are those who hear me. They are sadder even than I am.