Being Happy Without You Quotes
Collection of top 38 famous quotes about Being Happy Without You
Being Happy Without You Quotes & Sayings
Happy to read and share the best inspirational Being Happy Without You quotes, sayings and quotations on Wise Famous Quotes.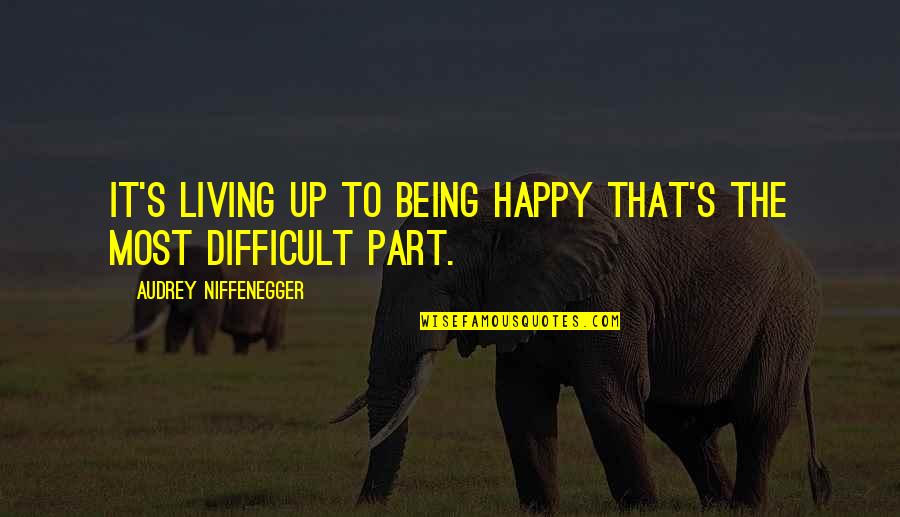 It's living up to being happy that's the most difficult part.
—
Audrey Niffenegger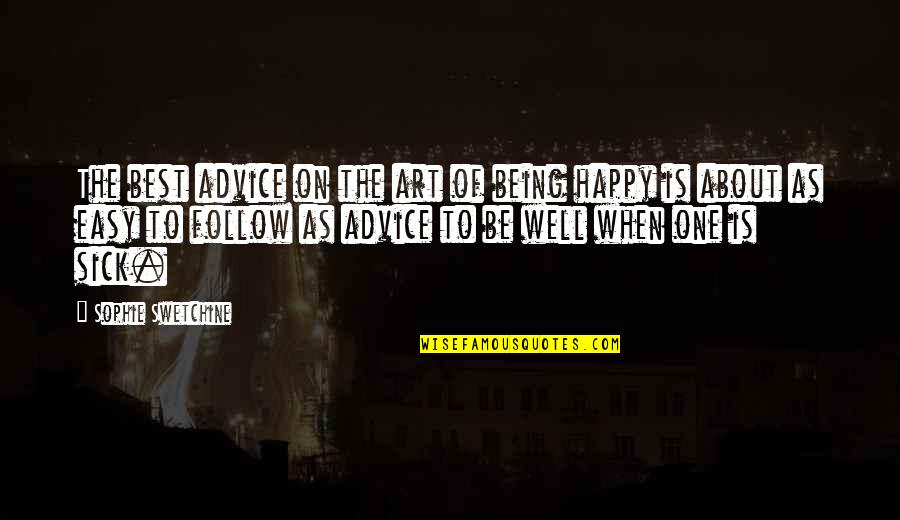 The best advice on the art of being happy is about as easy to follow as advice to be well when one is sick.
—
Sophie Swetchine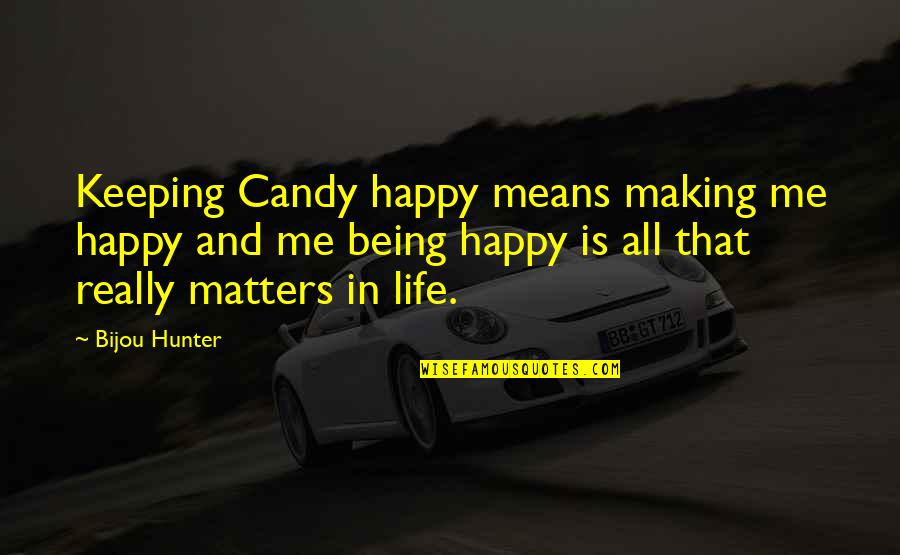 Keeping Candy happy means making me happy and me being happy is all that really matters in life.
—
Bijou Hunter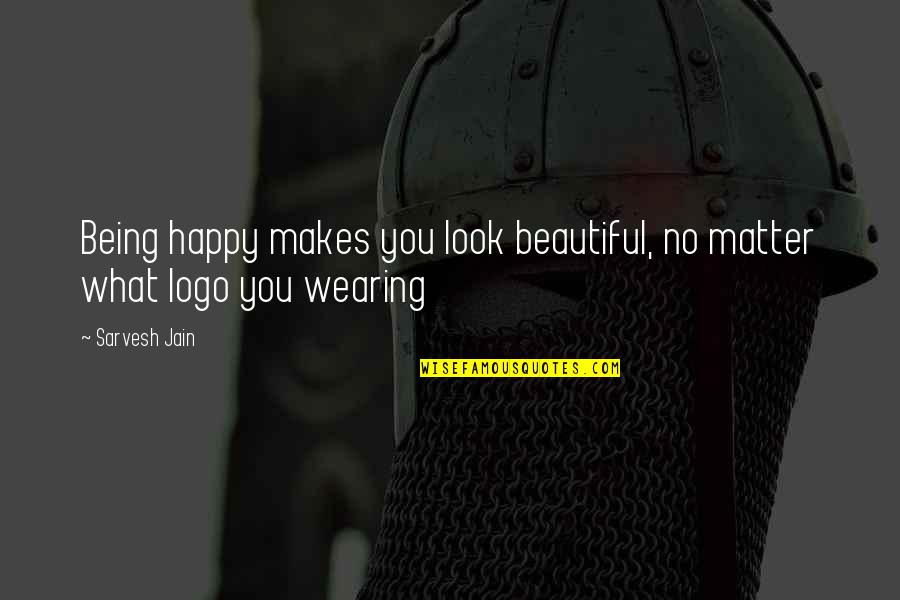 Being happy makes you look beautiful, no matter what logo you wearing
—
Sarvesh Jain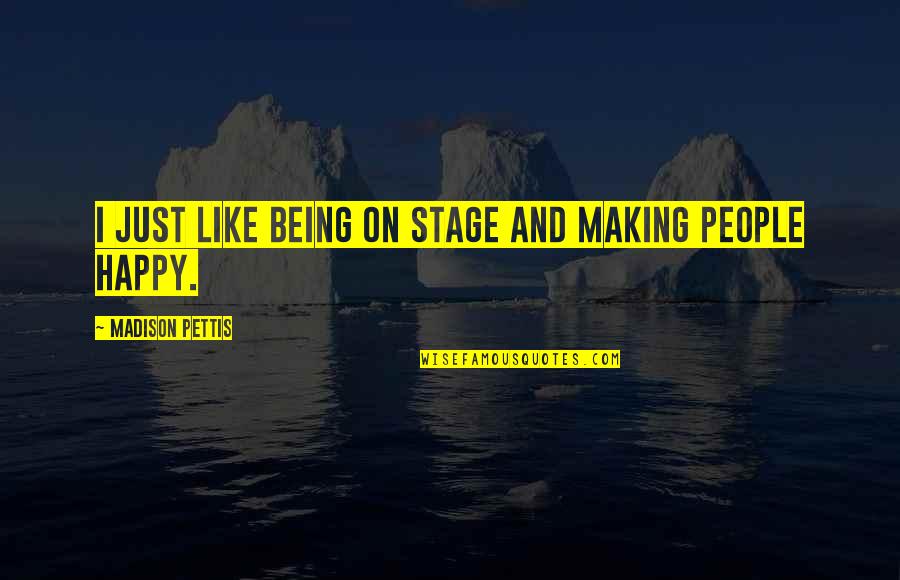 I just like being on stage and making people happy.
—
Madison Pettis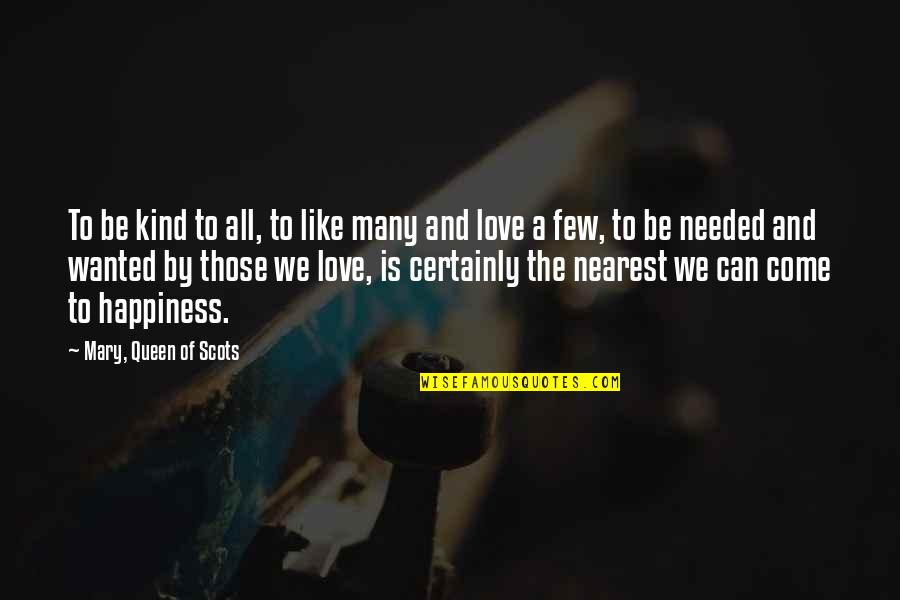 To be kind to all, to like many and love a few, to be needed and wanted by those we love, is certainly the nearest we can come to happiness.
—
Mary, Queen Of Scots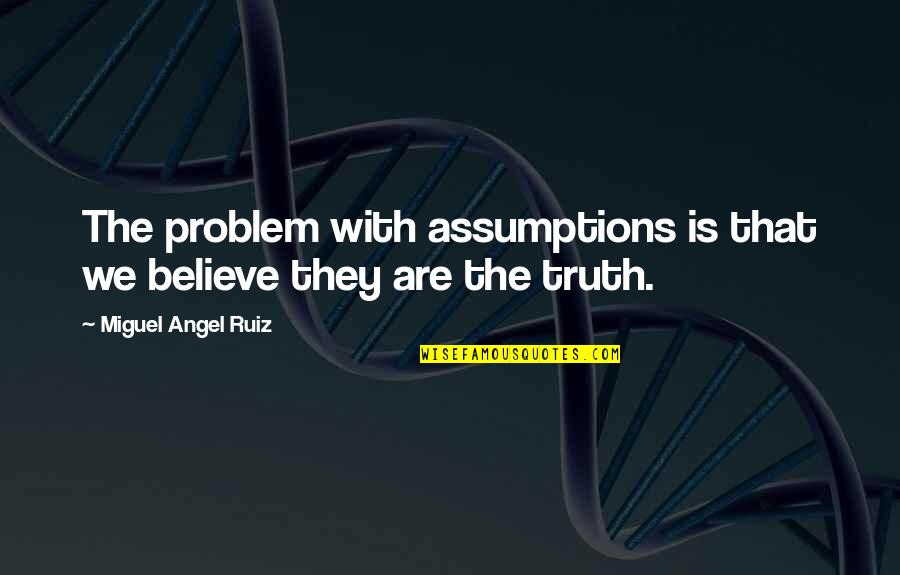 The problem with assumptions is that we believe they are the truth. —
Miguel Angel Ruiz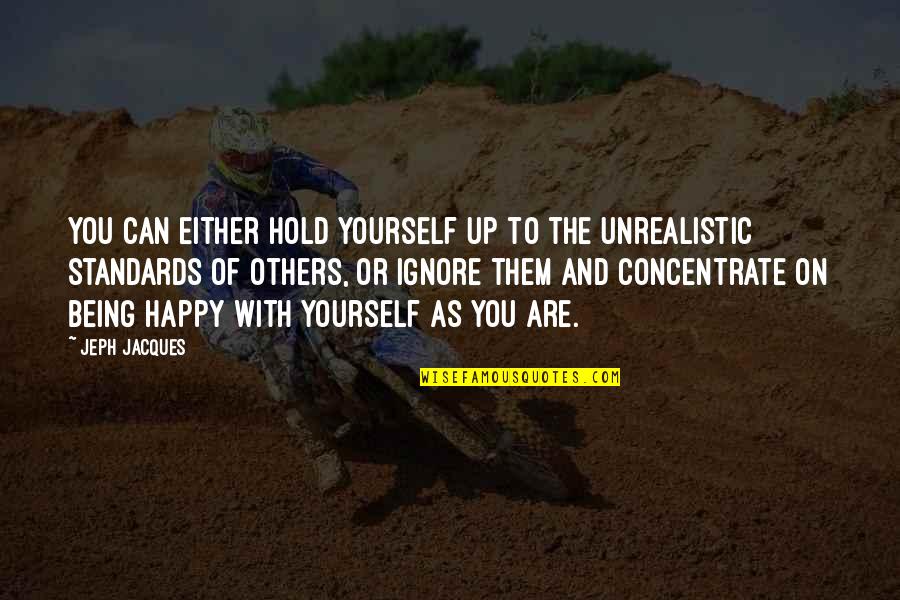 You can either hold yourself up to the unrealistic standards of others, or ignore them and concentrate on being happy with yourself as you are. —
Jeph Jacques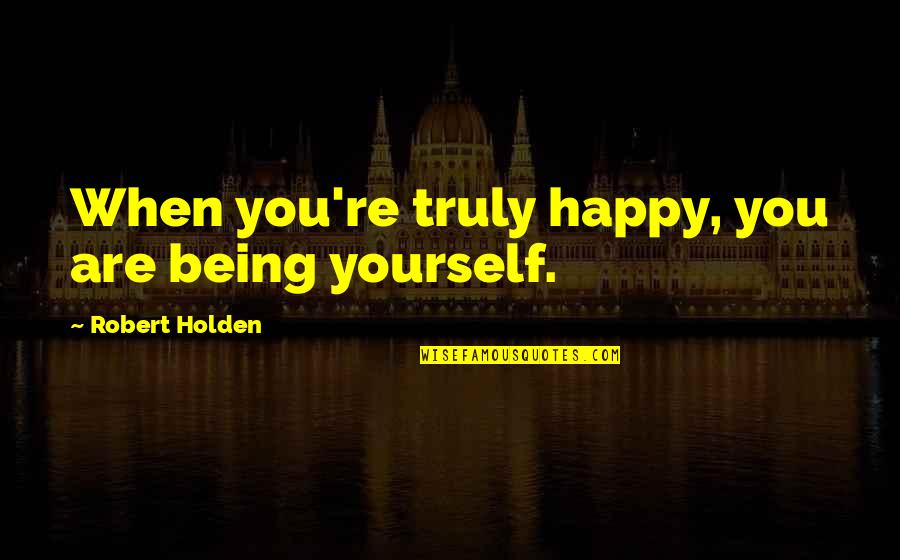 When you're truly happy, you are being yourself. —
Robert Holden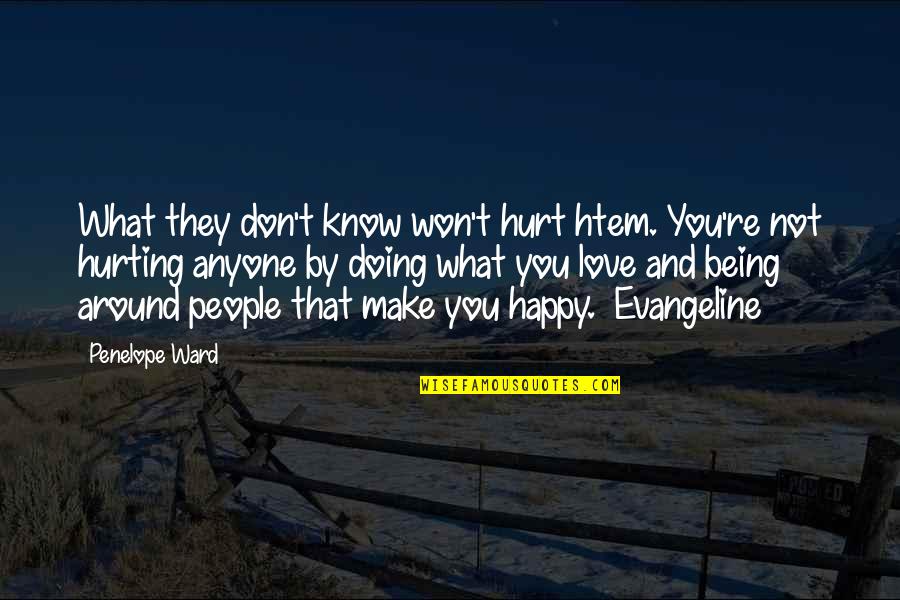 What they don't know won't hurt htem. You're not hurting anyone by doing what you love and being around people that make you happy. ~Evangeline —
Penelope Ward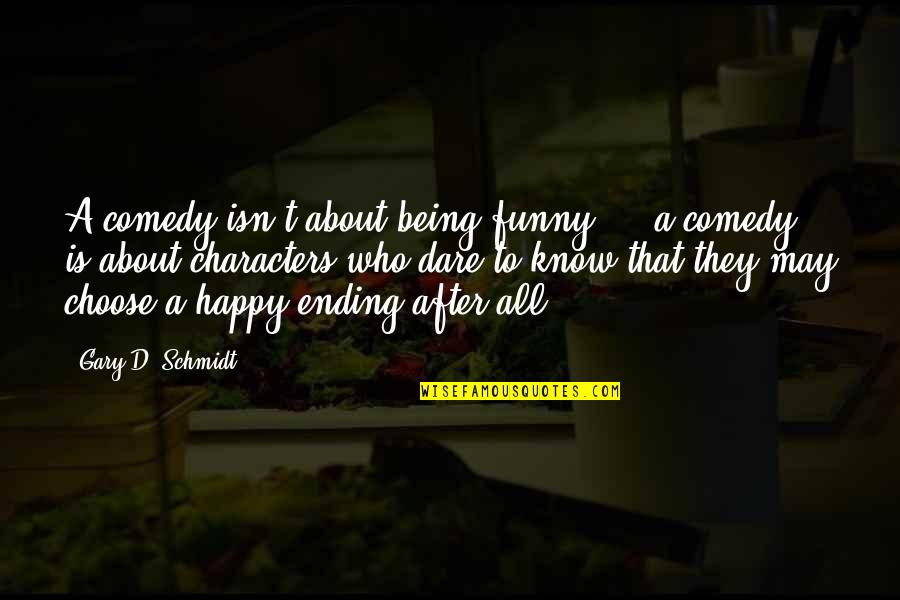 A comedy isn't about being funny ... a comedy is about characters who dare to know that they may choose a happy ending after all. —
Gary D. Schmidt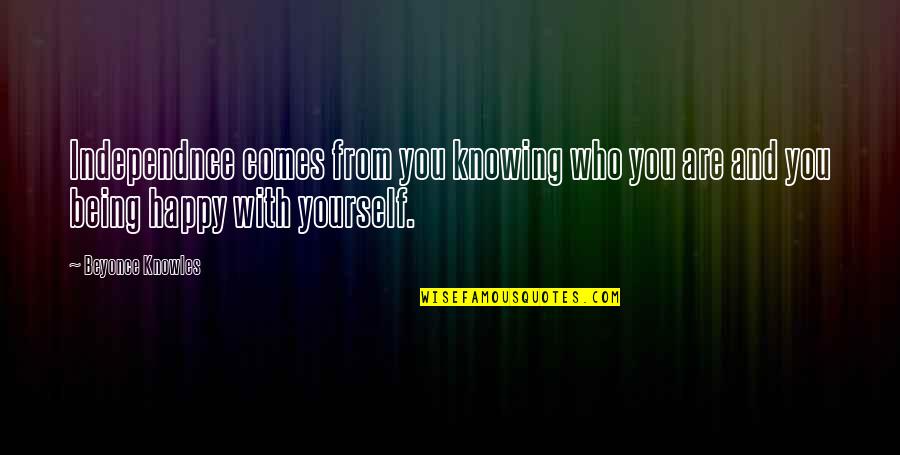 Independnce comes from you knowing who you are and you being happy with yourself. —
Beyonce Knowles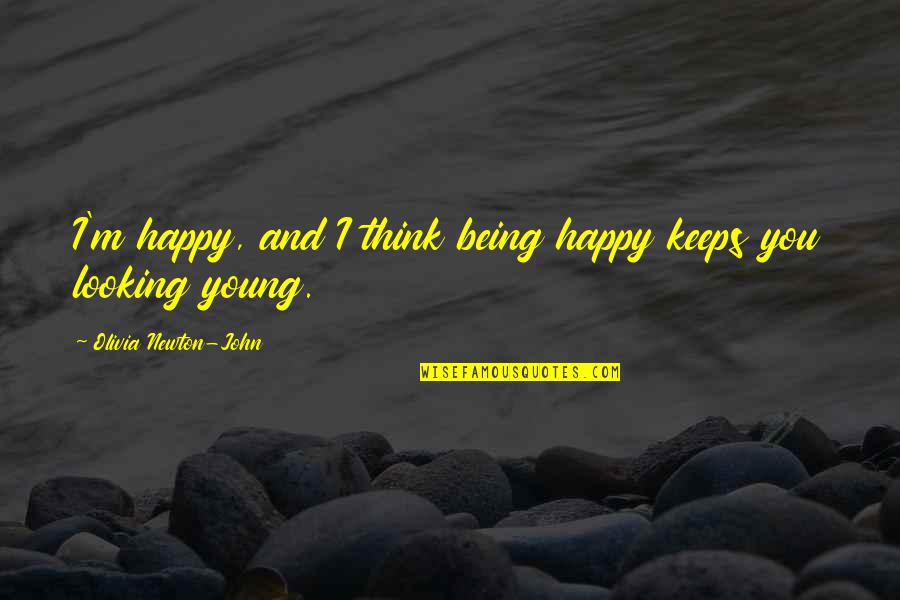 I'm happy, and I think being happy keeps you looking young. —
Olivia Newton-John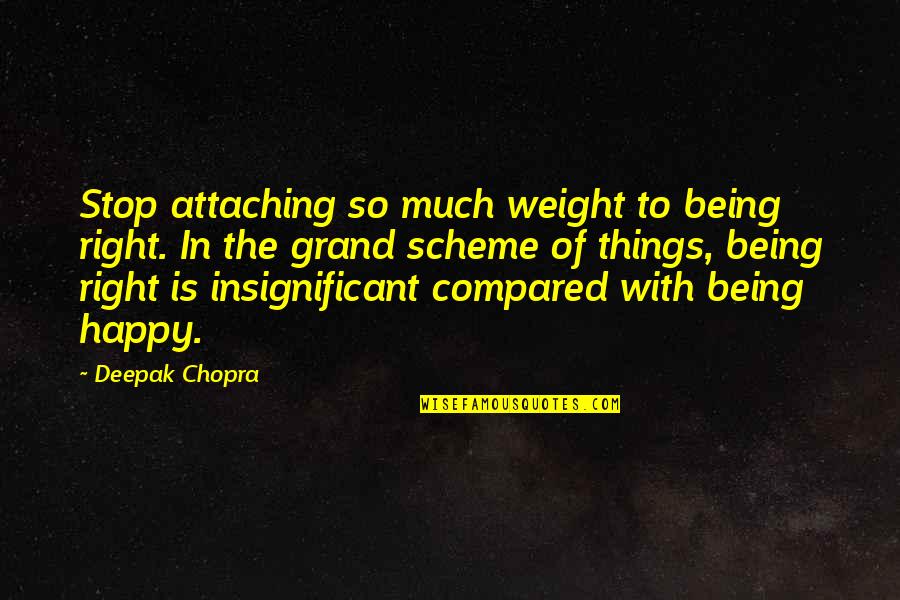 Stop attaching so much weight to being right. In the grand scheme of things, being right is insignificant compared with being happy. —
Deepak Chopra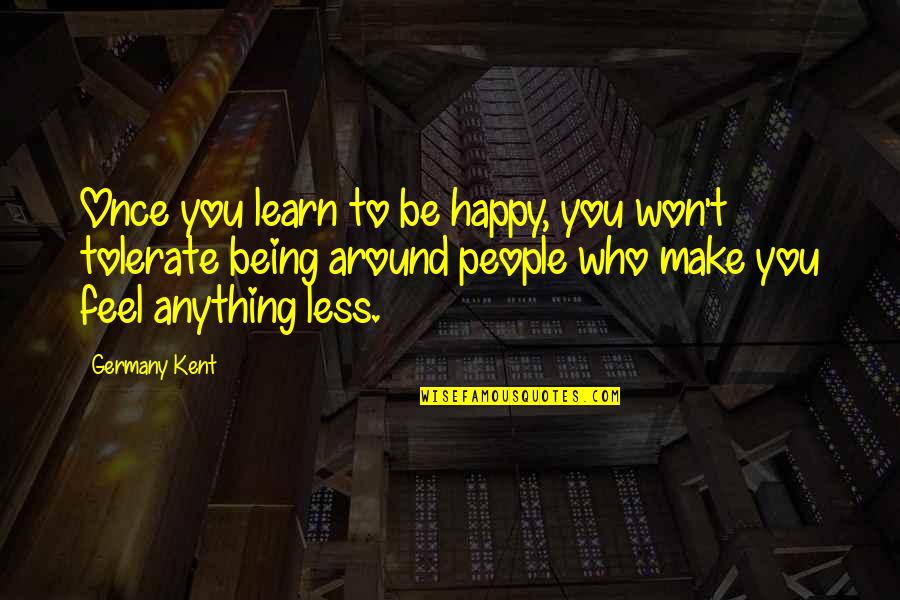 Once you learn to be happy, you won't tolerate being around people who make you feel anything less. —
Germany Kent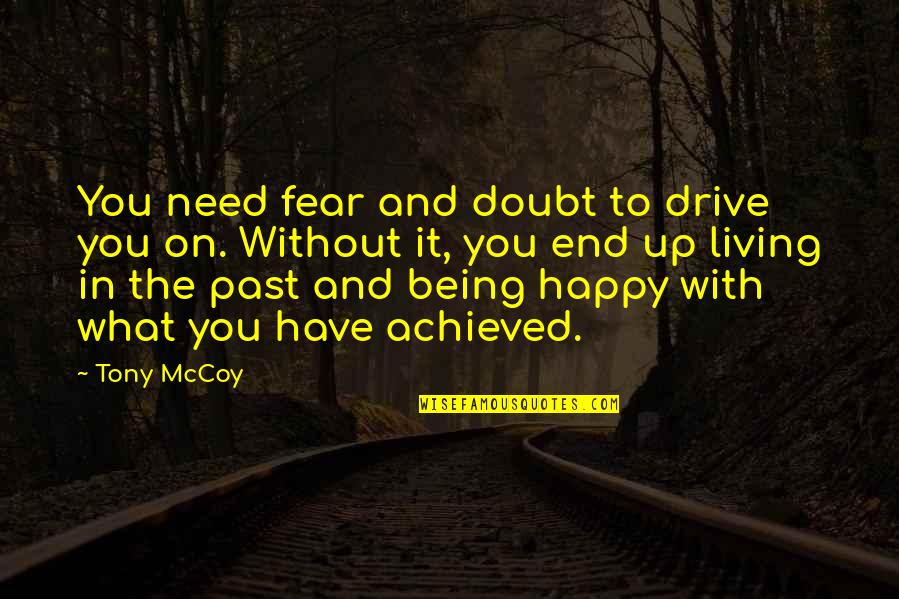 You need fear and doubt to drive you on. Without it, you end up living in the past and being happy with what you have achieved. —
Tony McCoy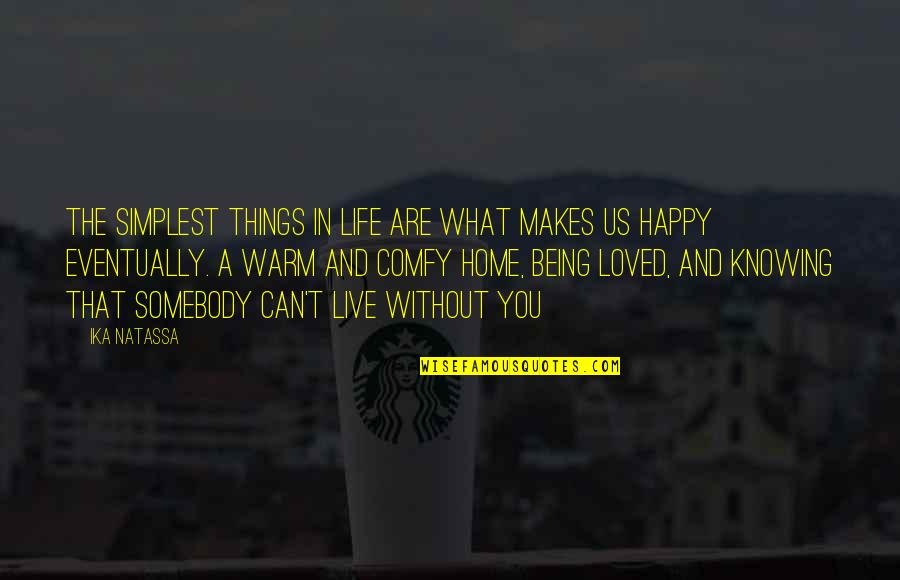 The simplest things in life are what makes us happy eventually. A warm and comfy home, being loved, and knowing that somebody can't live without you —
Ika Natassa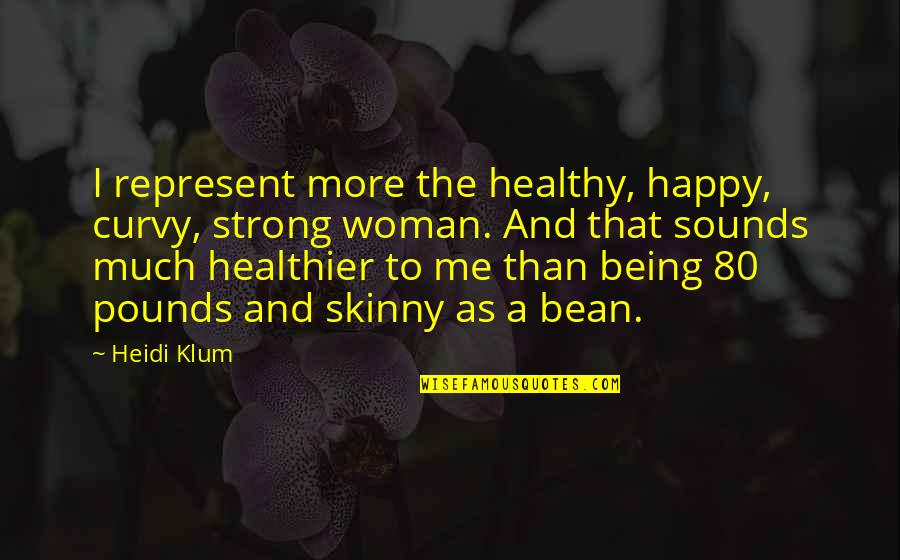 I represent more the healthy, happy, curvy, strong woman. And that sounds much healthier to me than being 80 pounds and skinny as a bean. —
Heidi Klum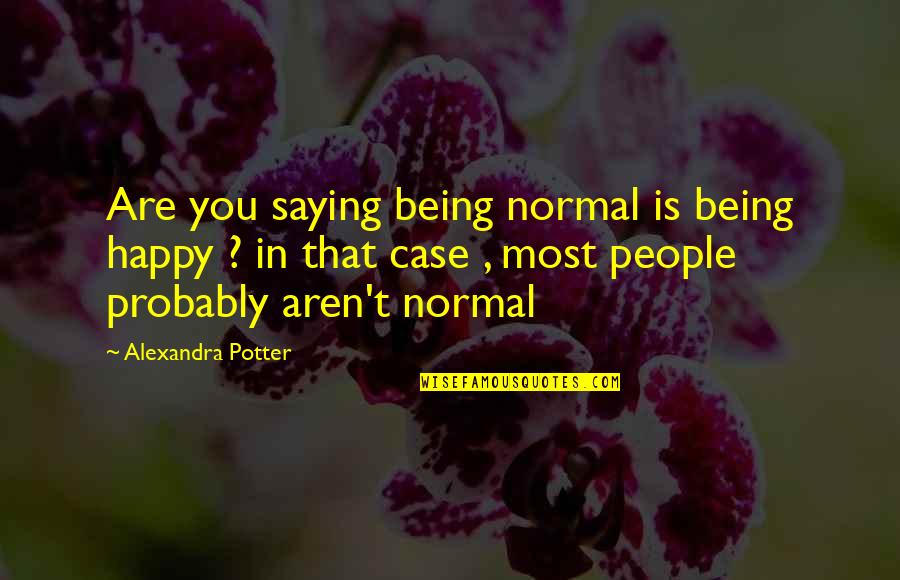 Are you saying being normal is being happy ? in that case , most people probably aren't normal —
Alexandra Potter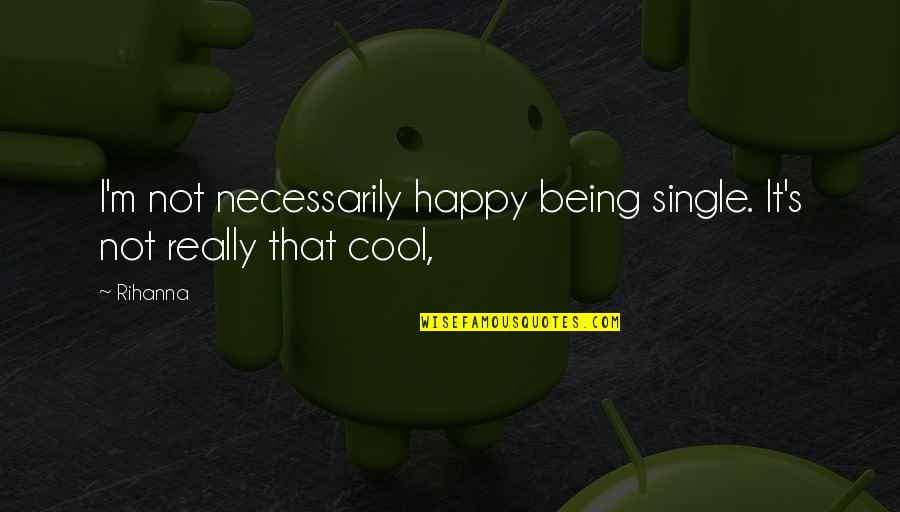 I'm not necessarily happy being single. It's not really that cool, —
Rihanna
Maybe you can keep me from never being happy, but you're not going to stop me from HAVING FUN! —
Ani DiFranco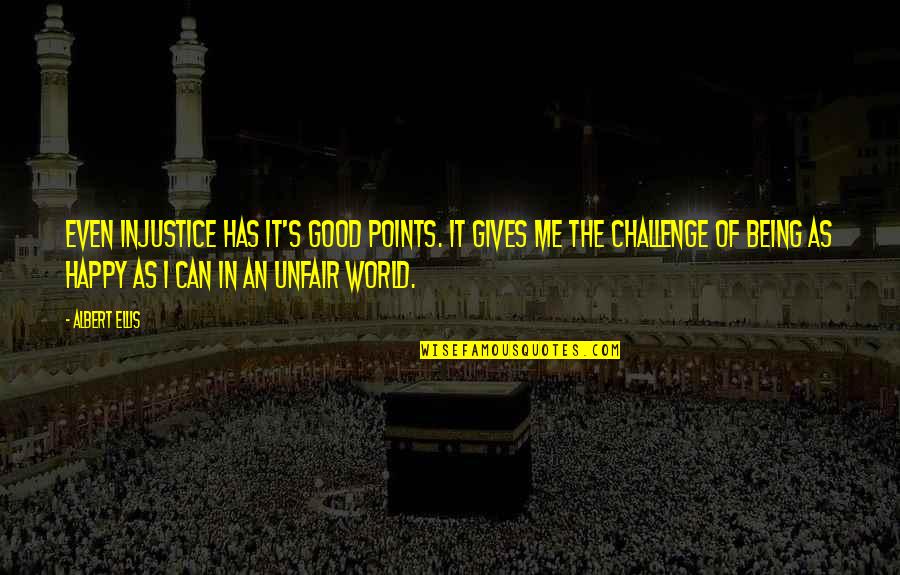 Even injustice has it's good points. It gives me the challenge of being as happy as I can in an unfair world. —
Albert Ellis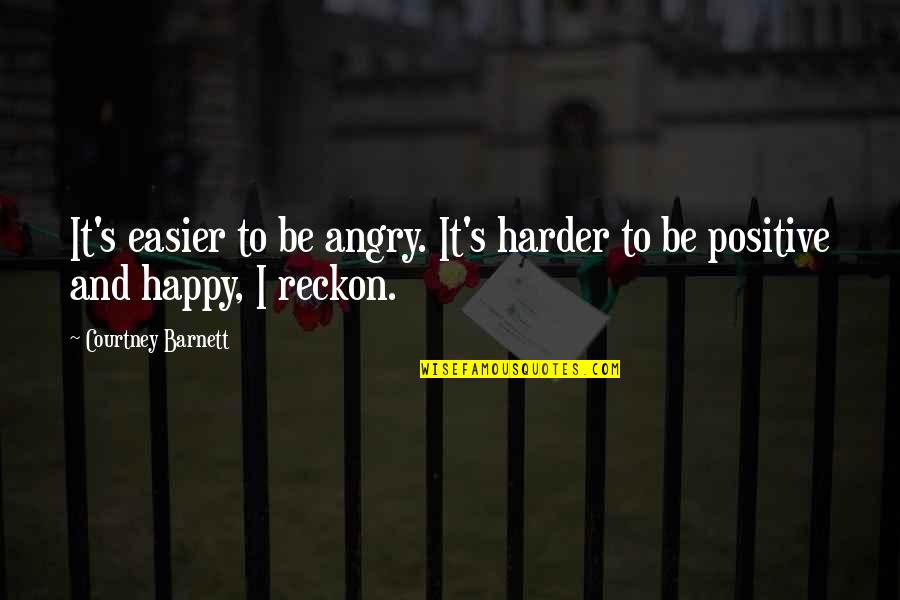 It's easier to be angry. It's harder to be positive and happy, I reckon. —
Courtney Barnett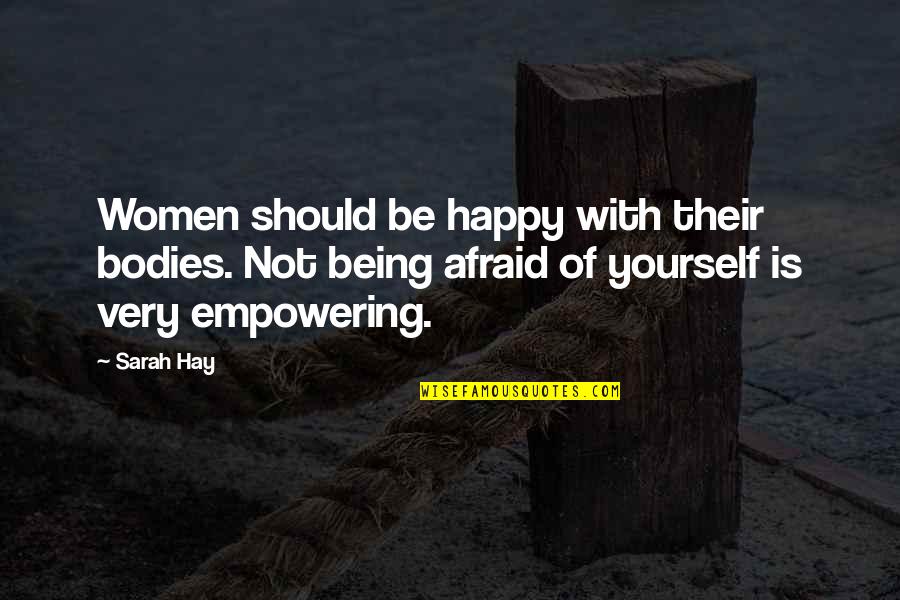 Women should be happy with their bodies. Not being afraid of yourself is very empowering. —
Sarah Hay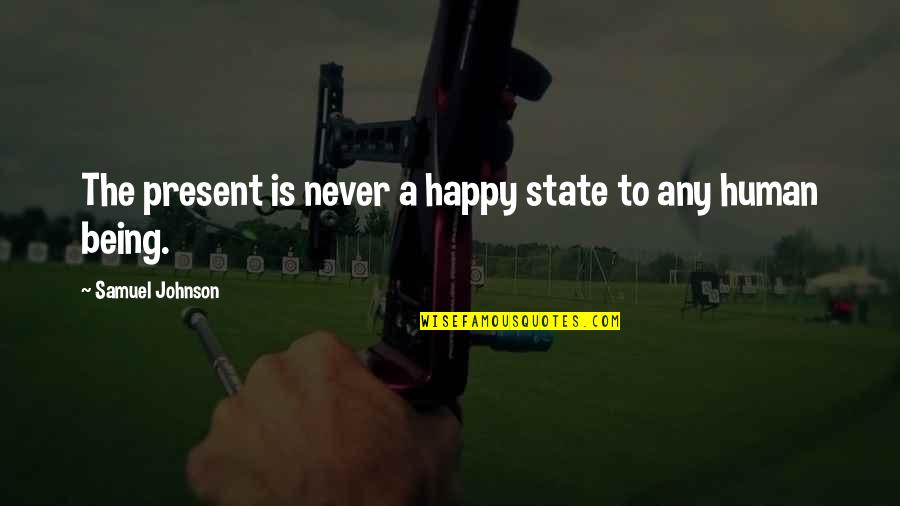 The present is never a happy state to any human being. —
Samuel Johnson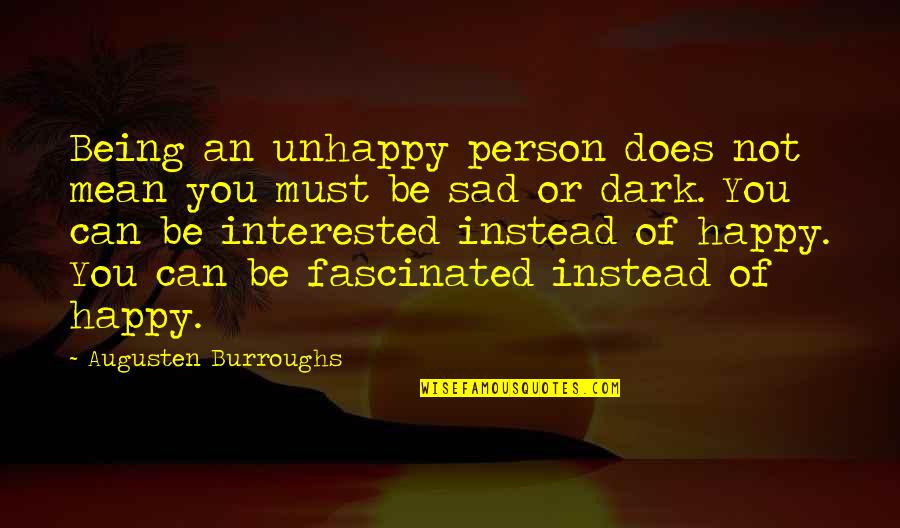 Being an unhappy person does not mean you must be sad or dark. You can be interested instead of happy. You can be fascinated instead of happy. —
Augusten Burroughs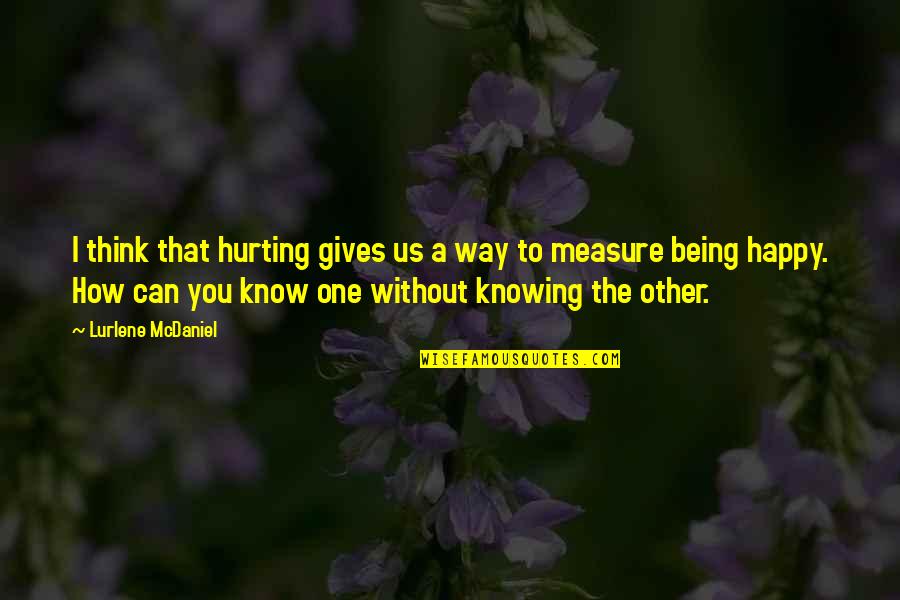 I think that hurting gives us a way to measure being happy. How can you know one without knowing the other. —
Lurlene McDaniel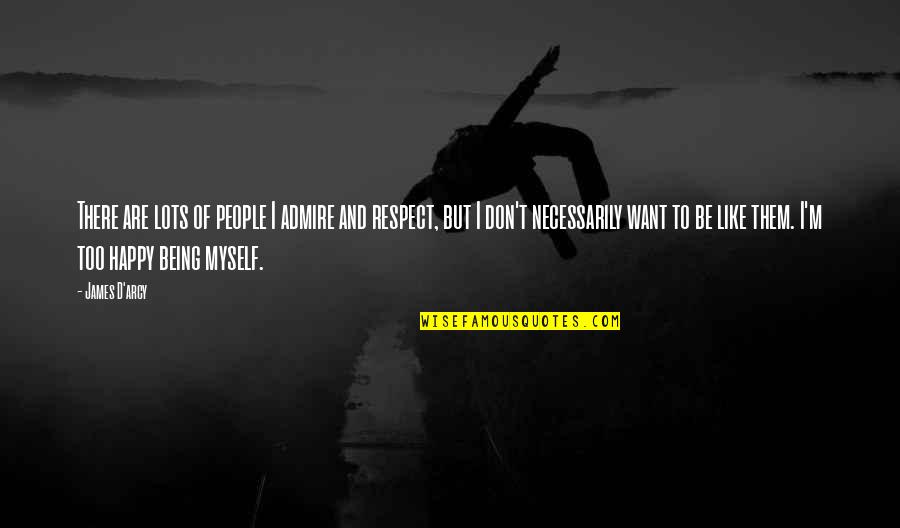 There are lots of people I admire and respect, but I don't necessarily want to be like them. I'm too happy being myself. —
James D'arcy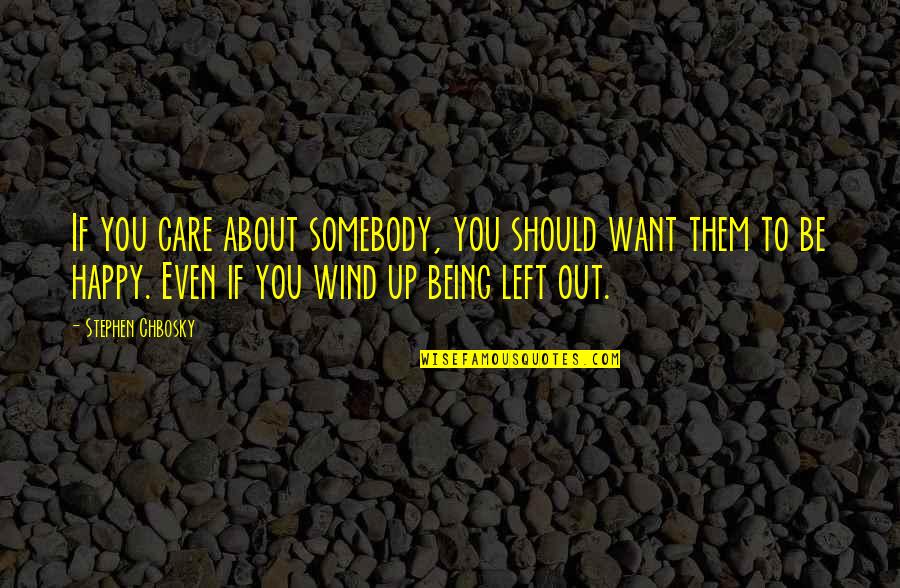 If you care about somebody, you should want them to be happy. Even if you wind up being left out. —
Stephen Chbosky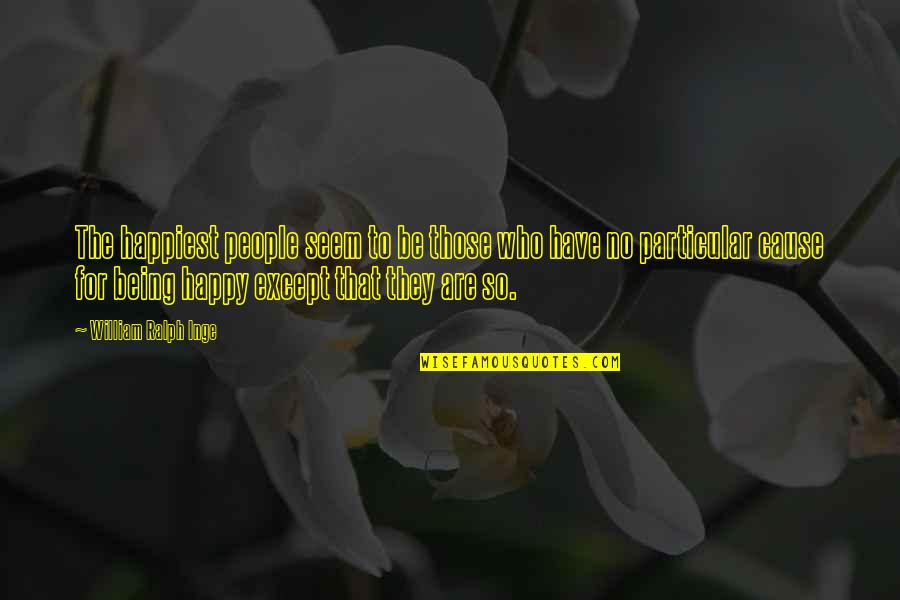 The happiest people seem to be those who have no particular cause for being happy except that they are so. —
William Ralph Inge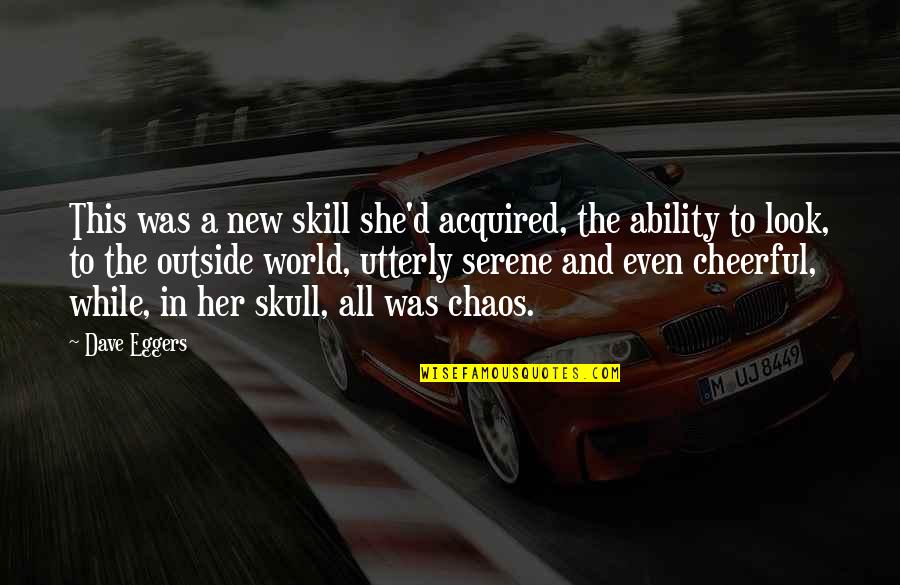 This was a new skill she'd acquired, the ability to look, to the outside world, utterly serene and even cheerful, while, in her skull, all was chaos. —
Dave Eggers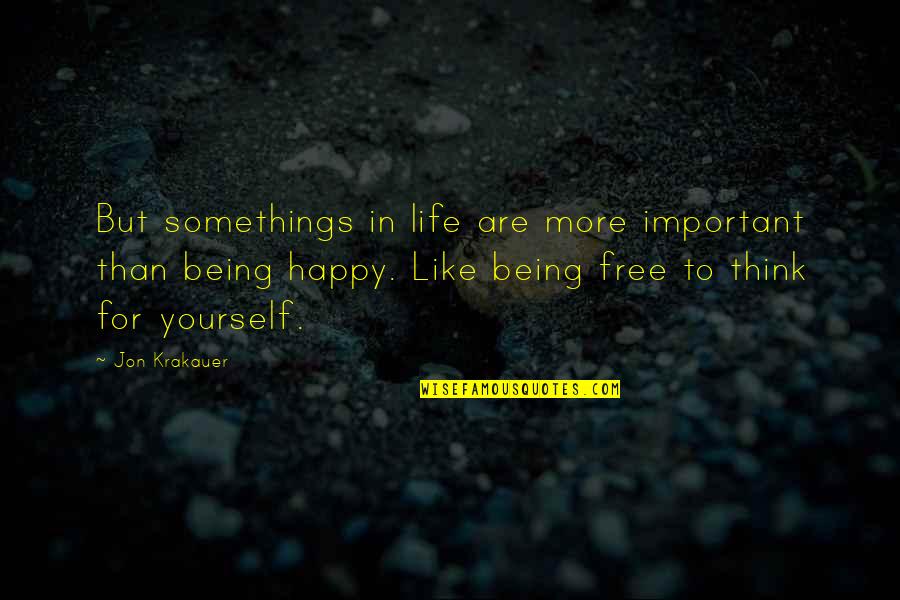 But somethings in life are more important than being happy. Like being free to think for yourself. —
Jon Krakauer