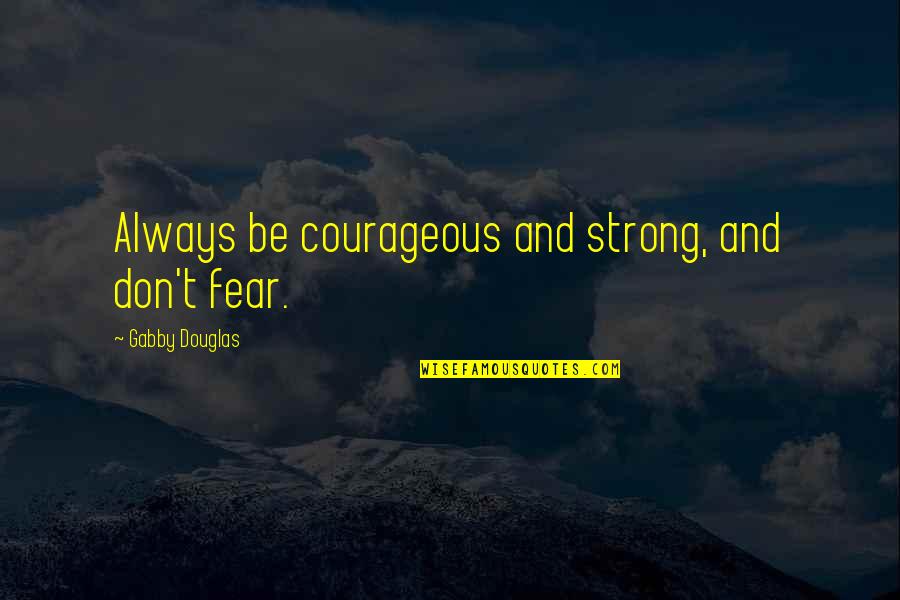 Always be courageous and strong, and don't fear.
—
Gabby Douglas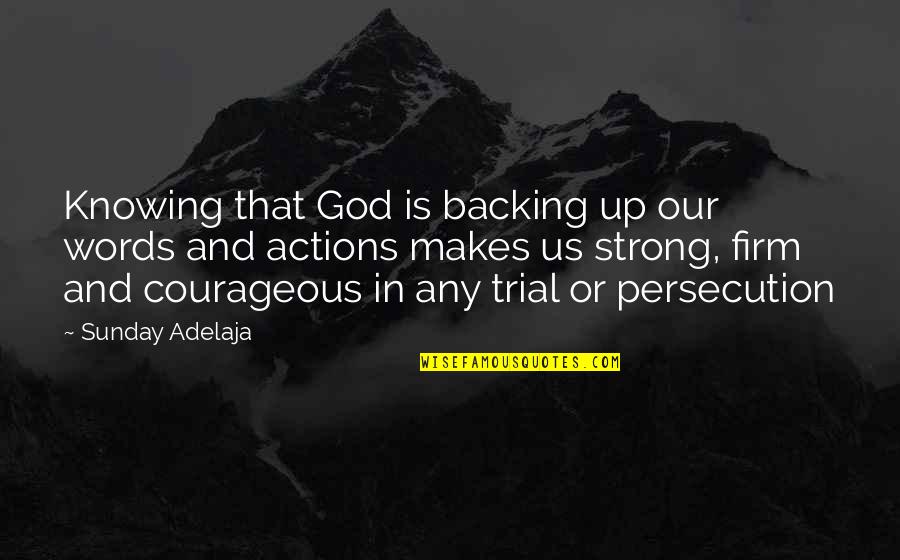 Knowing that God is backing up our words and actions makes us strong, firm and courageous in any trial or persecution
—
Sunday Adelaja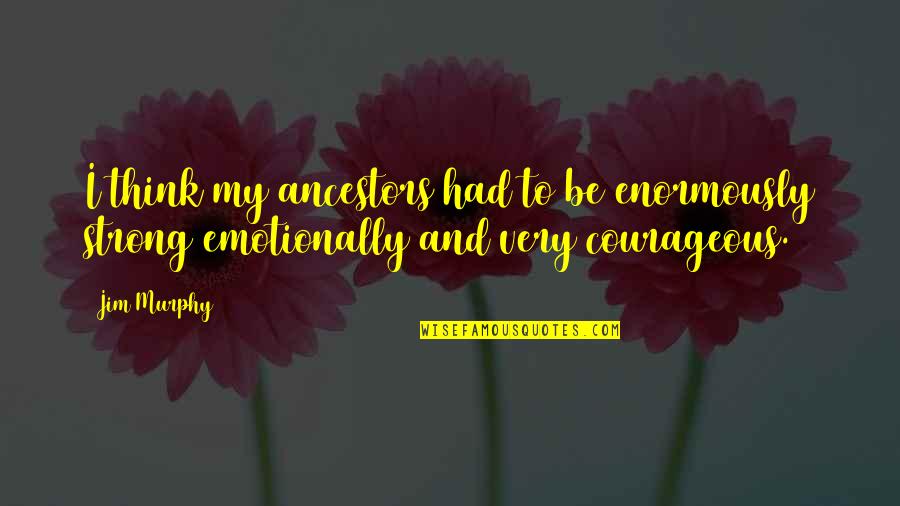 I think my ancestors had to be enormously strong emotionally and very courageous.
—
Jim Murphy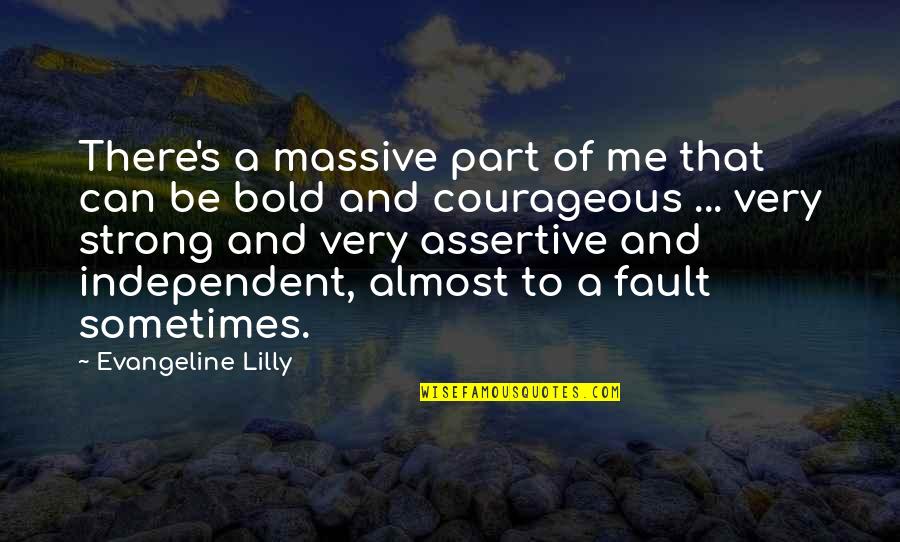 There's a massive part of me that can be bold and courageous ... very strong and very assertive and independent, almost to a fault sometimes.
—
Evangeline Lilly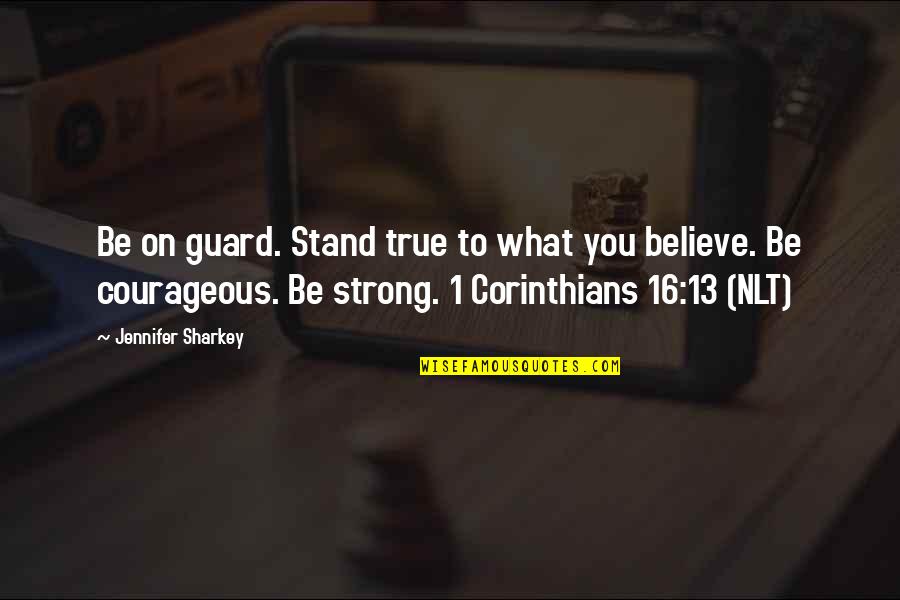 Be on guard. Stand true to what you believe. Be courageous. Be strong. 1 Corinthians 16:13 (NLT)
—
Jennifer Sharkey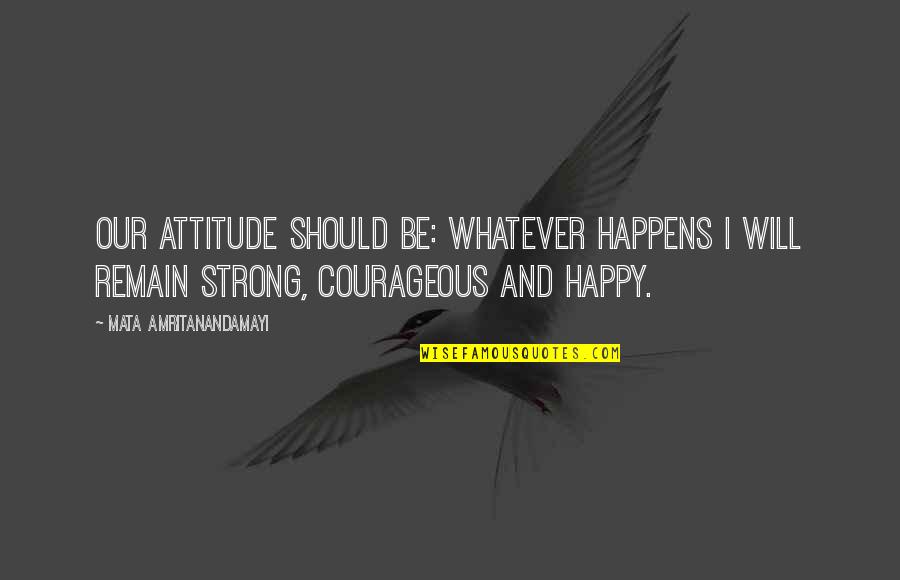 Our attitude should be: Whatever happens I will remain strong, courageous and happy. —
Mata Amritanandamayi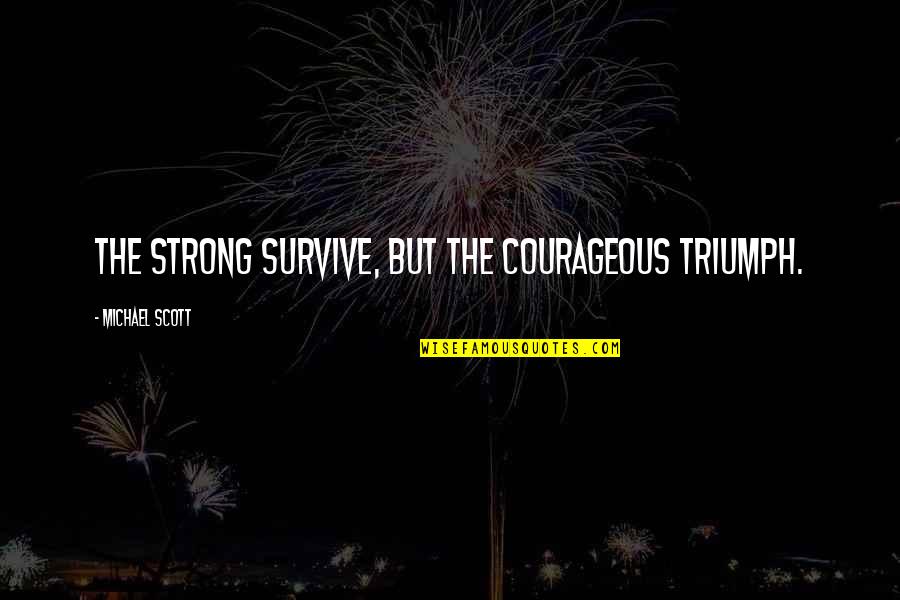 The strong survive, but the courageous triumph. —
Michael Scott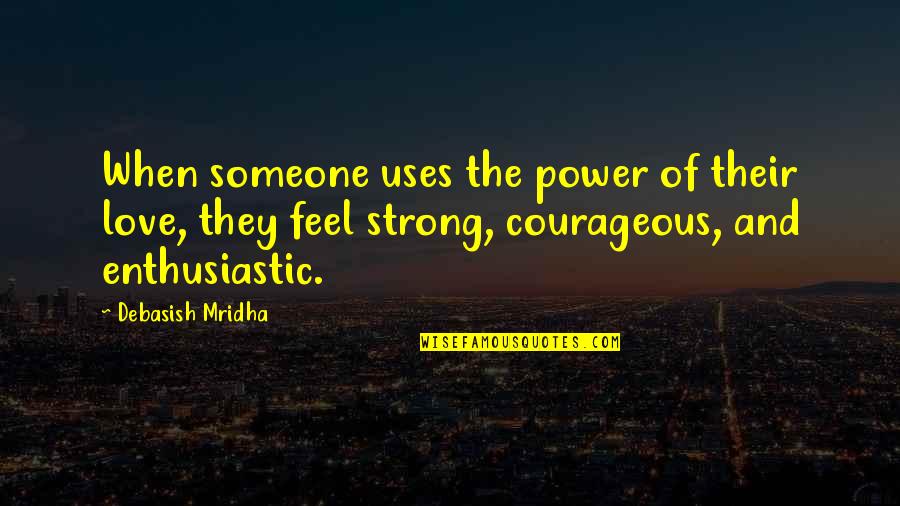 When someone uses the power of their love, they feel strong, courageous, and enthusiastic. —
Debasish Mridha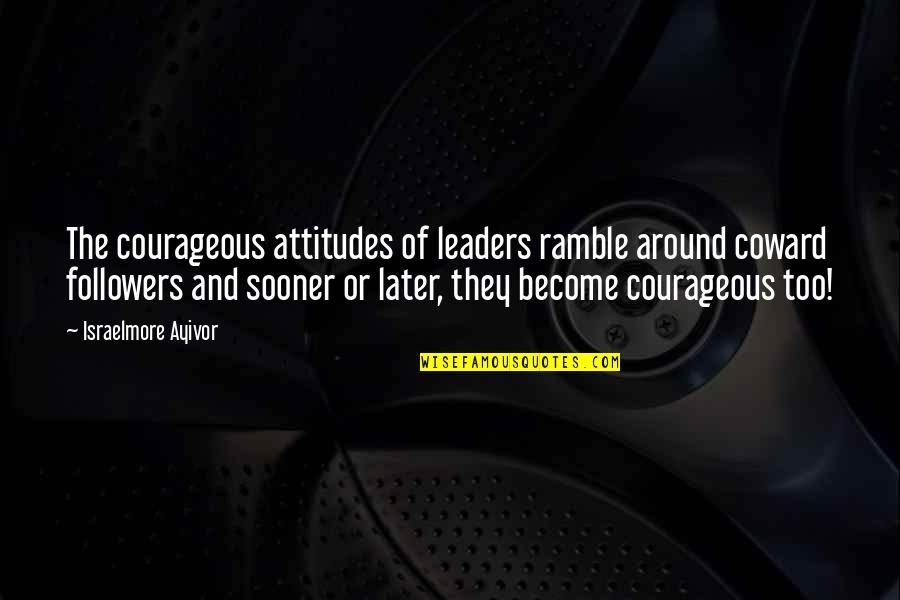 The courageous attitudes of leaders ramble around coward followers and sooner or later, they become courageous too! —
Israelmore Ayivor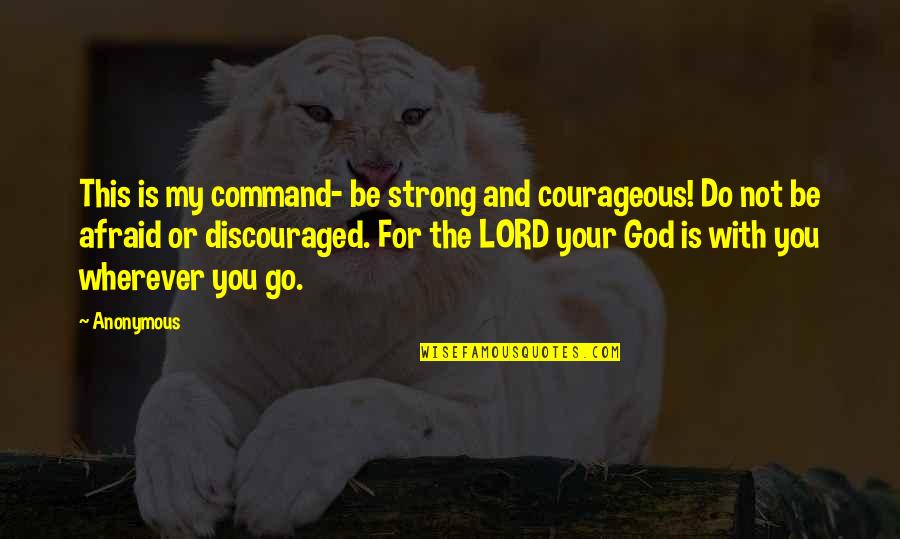 This is my command-
be strong and courageous
! Do not be afraid or discouraged. For the LORD your God is with you wherever you go. —
Anonymous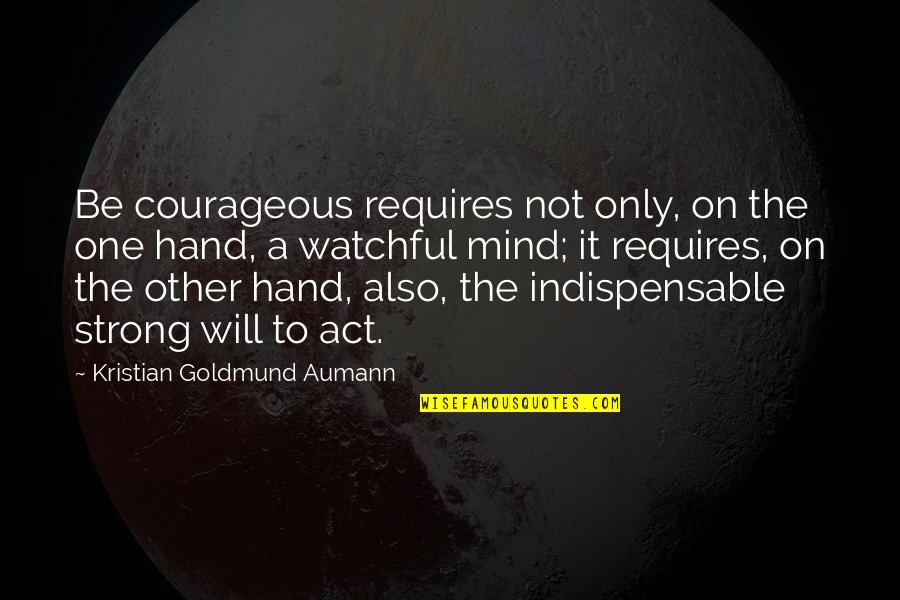 Be courageous requires not only, on the one hand, a watchful mind; it requires, on the other hand, also, the indispensable strong will to act. —
Kristian Goldmund Aumann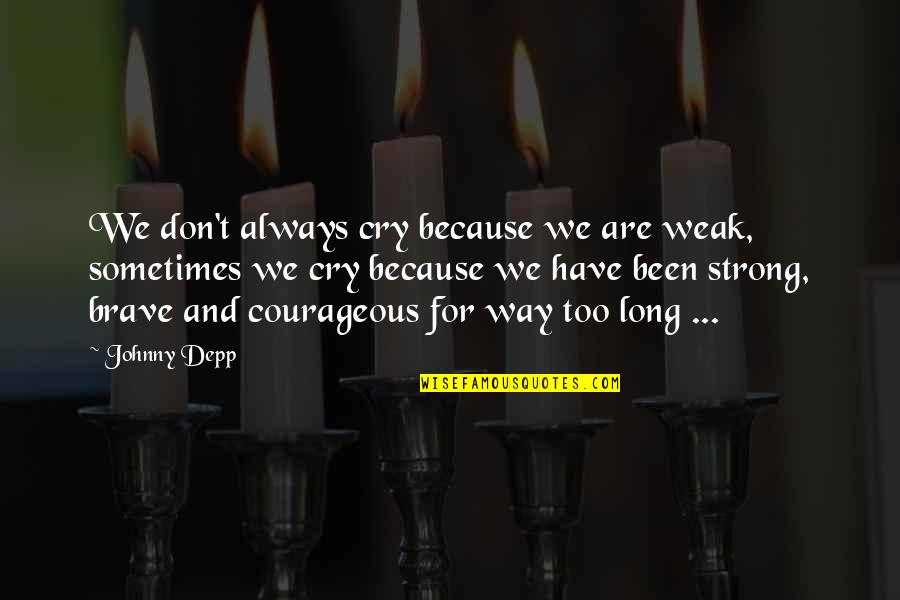 We don't always cry because we are weak, sometimes we cry because we have been strong, brave and courageous for way too long ... —
Johnny Depp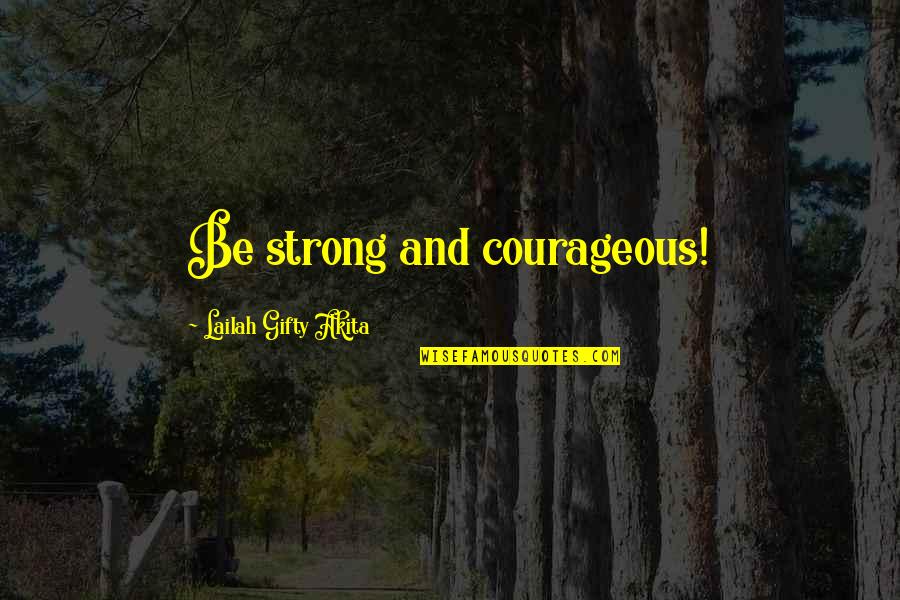 Be strong and courageous
! —
Lailah Gifty Akita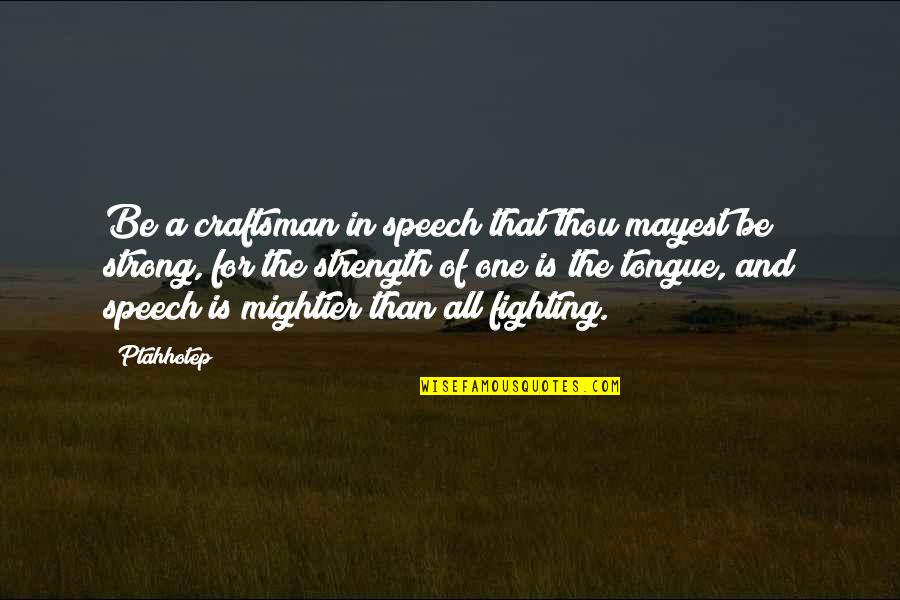 Be a craftsman in speech that thou mayest be strong, for the strength of one is the tongue, and speech is mightier than all fighting. —
Ptahhotep
I surround myself with strong willed, courageous personalities, because I've got to be coached by the best. —
Aeriel Miranda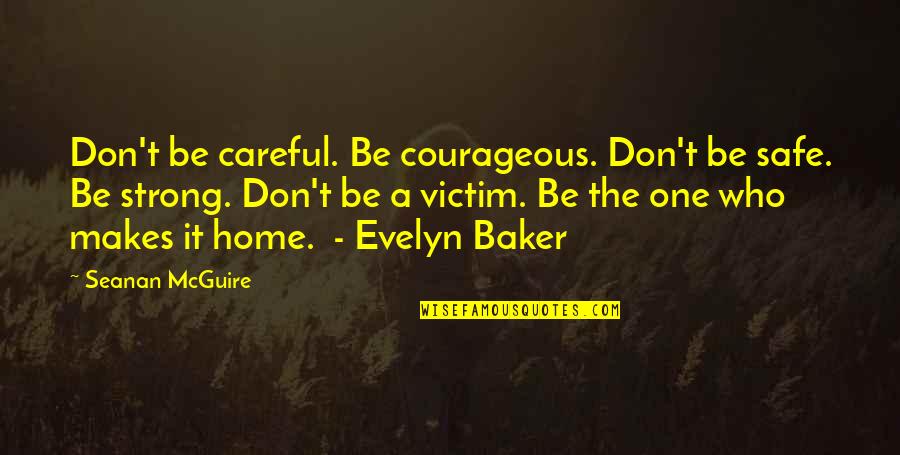 Don't be careful. Be courageous. Don't be safe. Be strong. Don't be a victim. Be the one who makes it home. - Evelyn Baker —
Seanan McGuire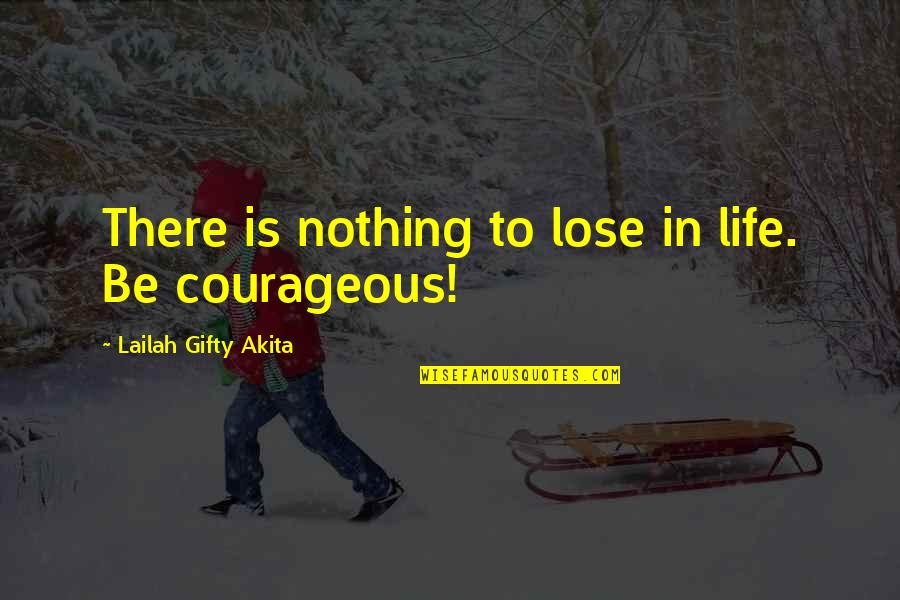 There is nothing to lose in life. Be courageous! —
Lailah Gifty Akita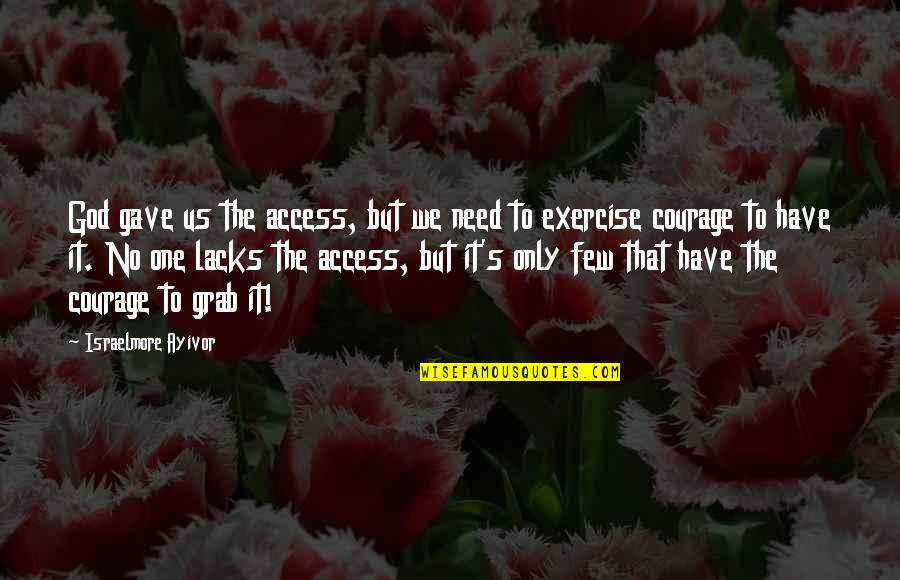 God gave us the access, but we need to exercise courage to have it. No one lacks the access, but it's only few that have the courage to grab it! —
Israelmore Ayivor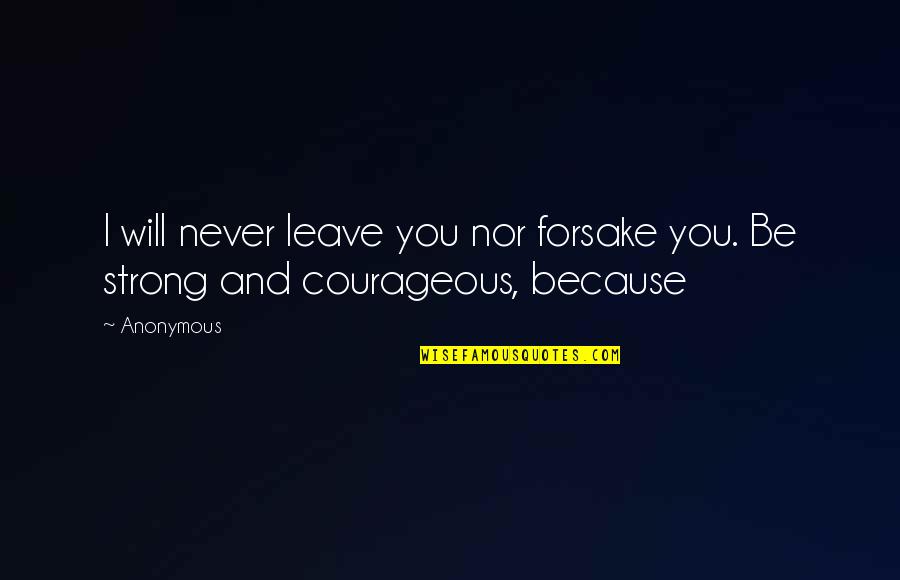 I will never leave you nor forsake you.
Be strong and courageous
, because —
Anonymous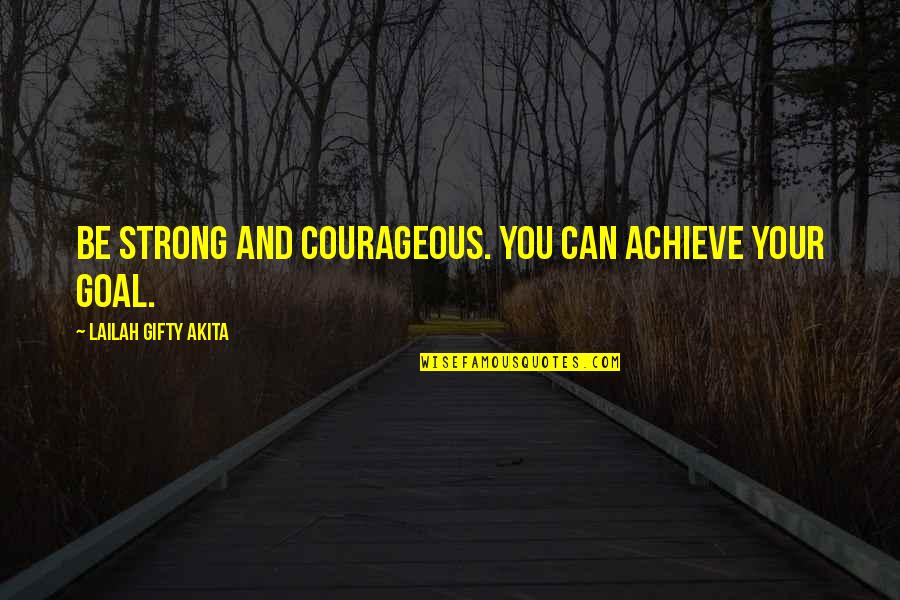 Be strong and courageous
. You can achieve your goal. —
Lailah Gifty Akita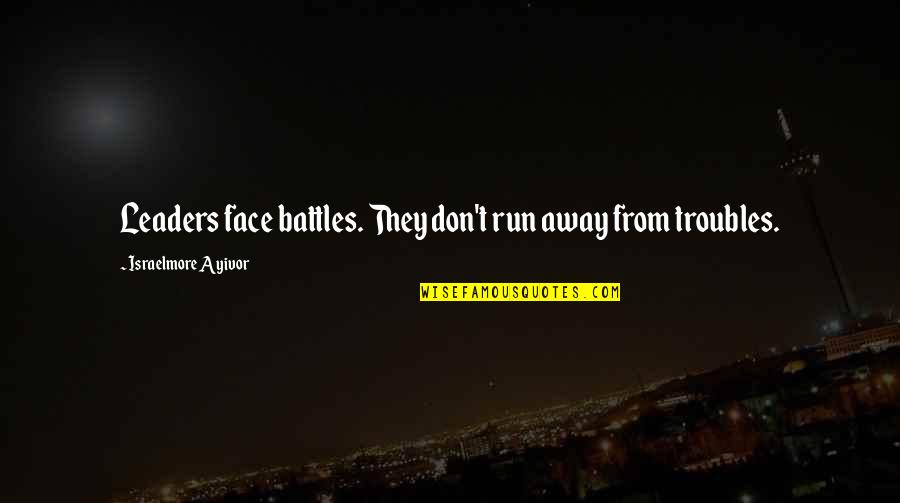 Leaders face battles. They don't run away from troubles. —
Israelmore Ayivor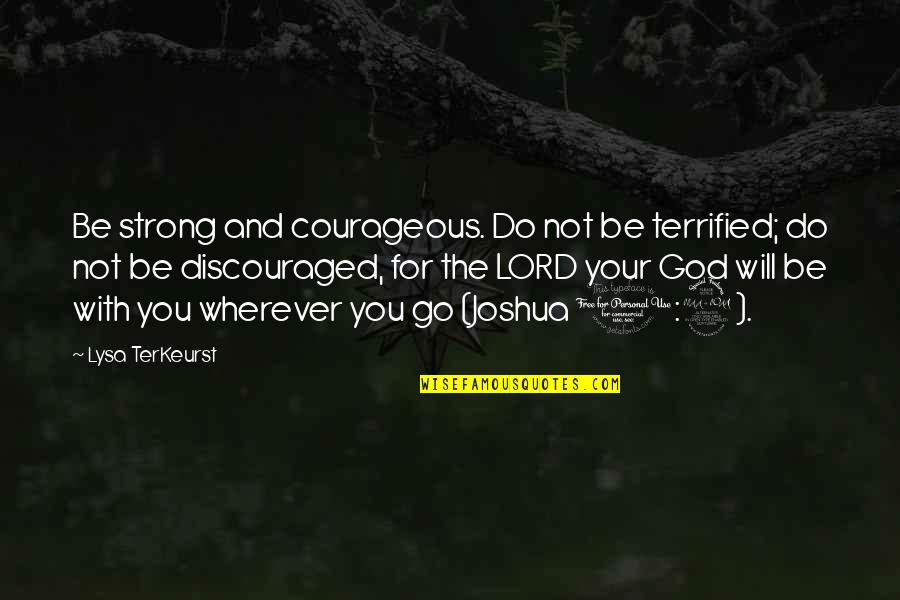 Be strong and courageous
. Do not be terrified; do not be discouraged, for the LORD your God will be with you wherever you go (Joshua 1:9). —
Lysa TerKeurst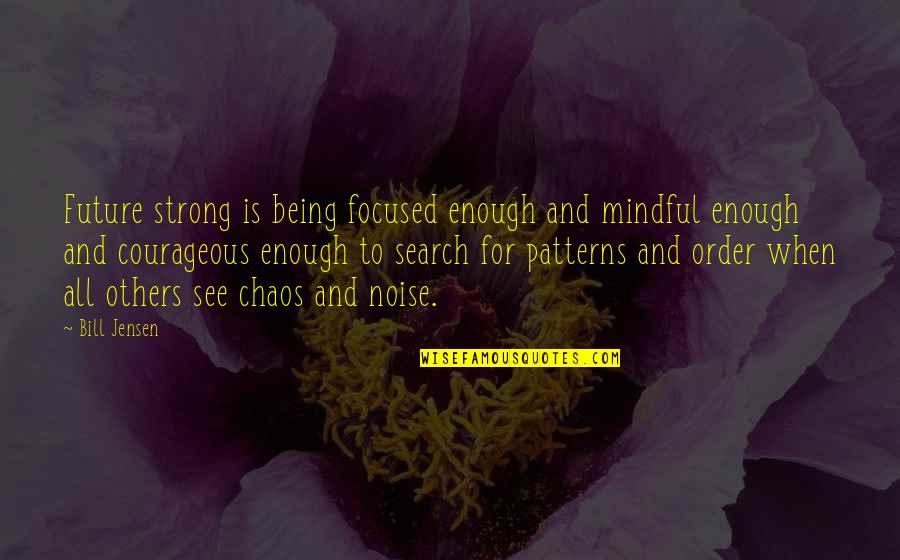 Future strong is being focused enough and mindful enough and courageous enough to search for patterns and order when all others see chaos and noise. —
Bill Jensen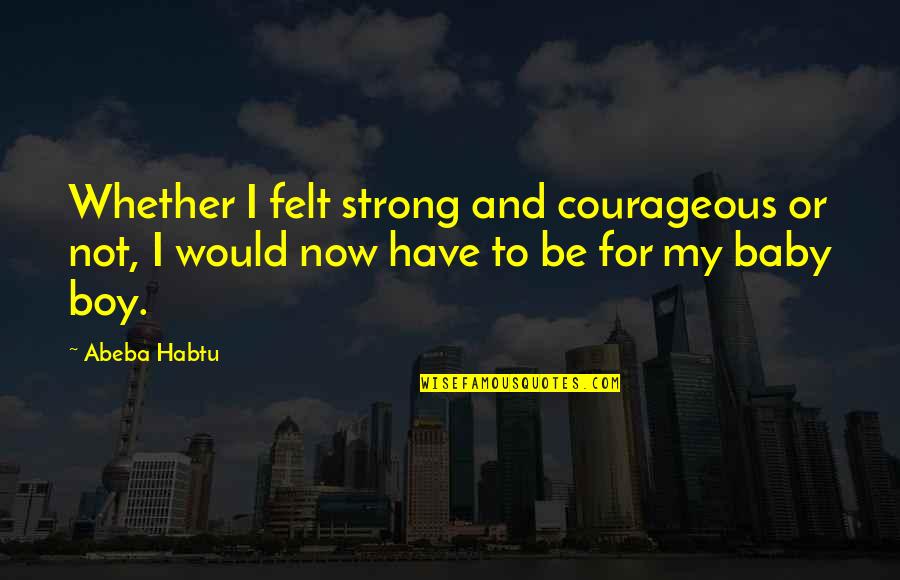 Whether I felt strong and courageous or not, I would now have to be for my baby boy. —
Abeba Habtu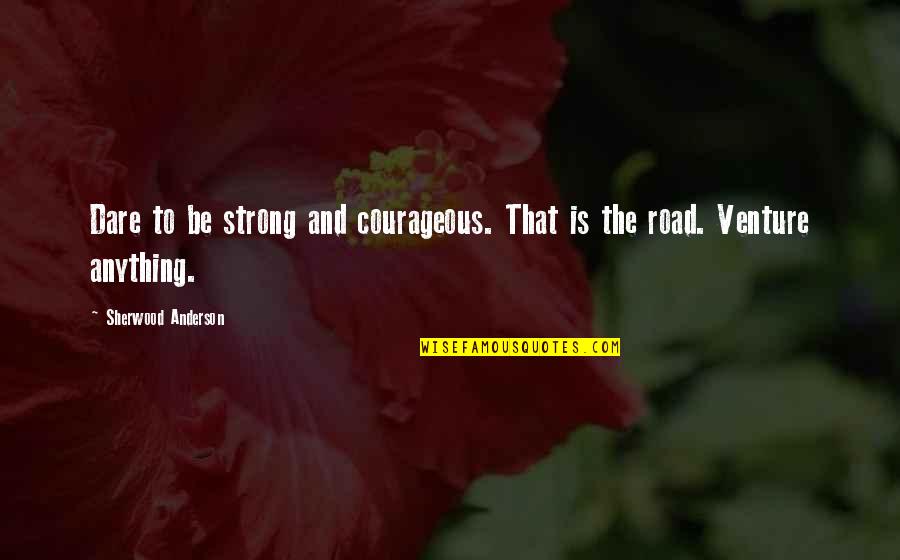 Dare to
be strong and courageous
. That is the road. Venture anything. —
Sherwood Anderson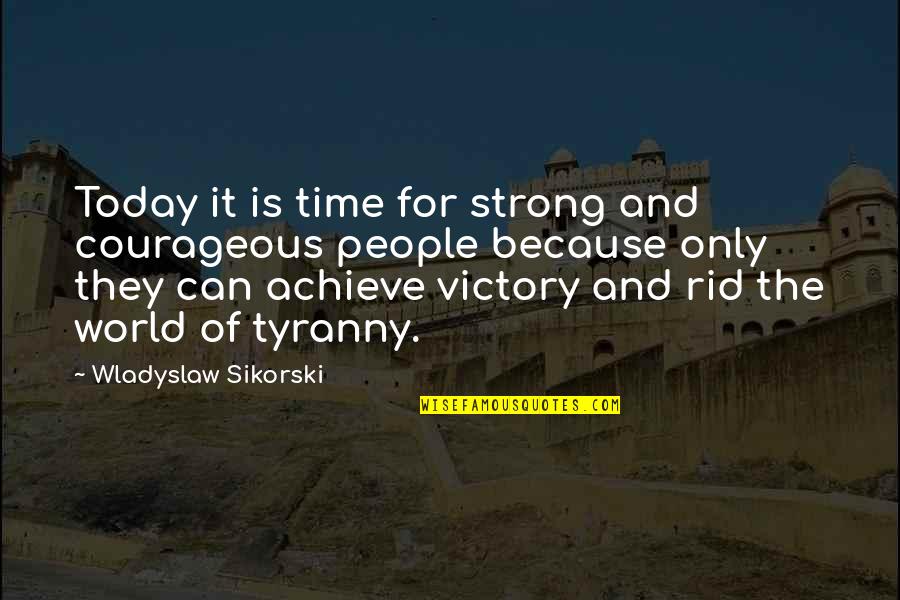 Today it is time for strong and courageous people because only they can achieve victory and rid the world of tyranny. —
Wladyslaw Sikorski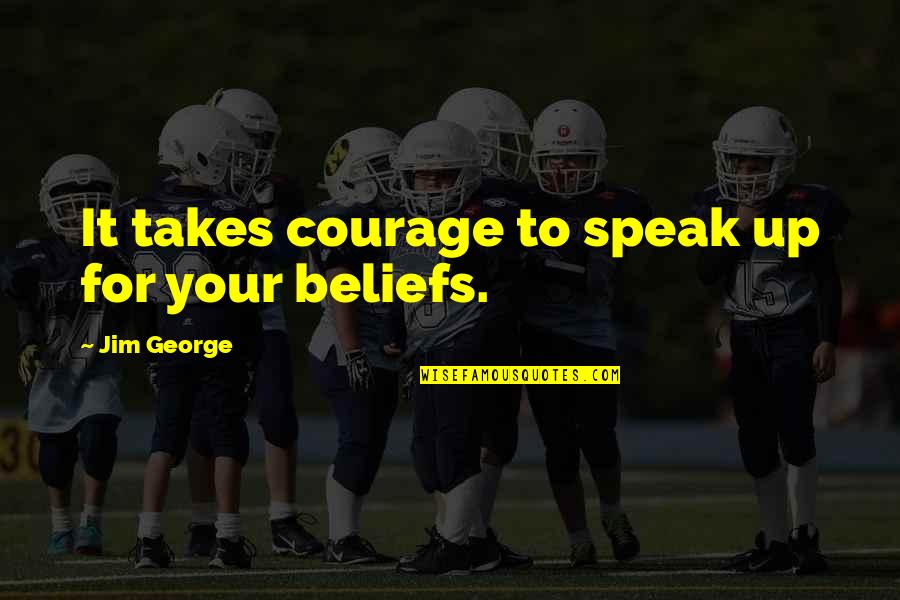 It takes courage to speak up for your beliefs. —
Jim George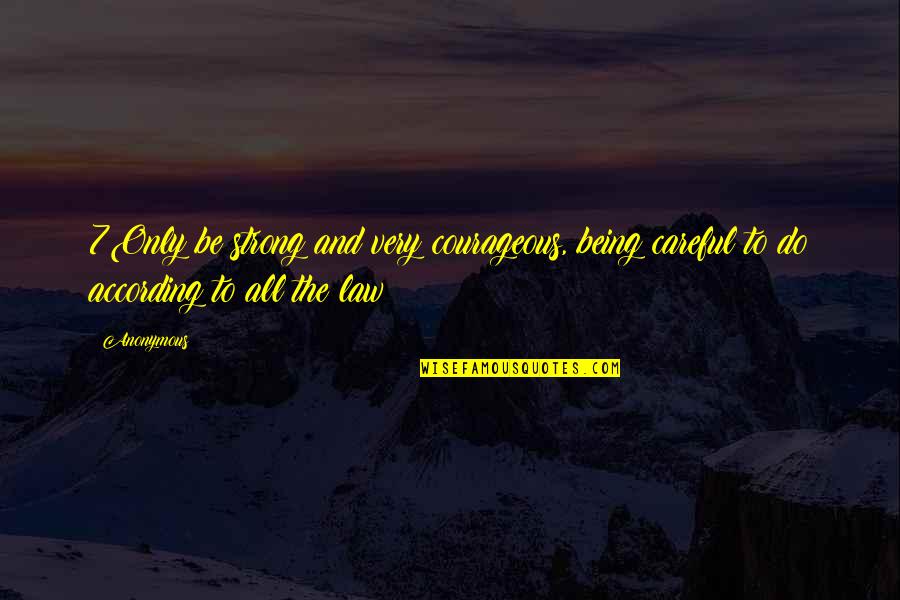 7Only be strong and very courageous, being careful to do according to all the law —
Anonymous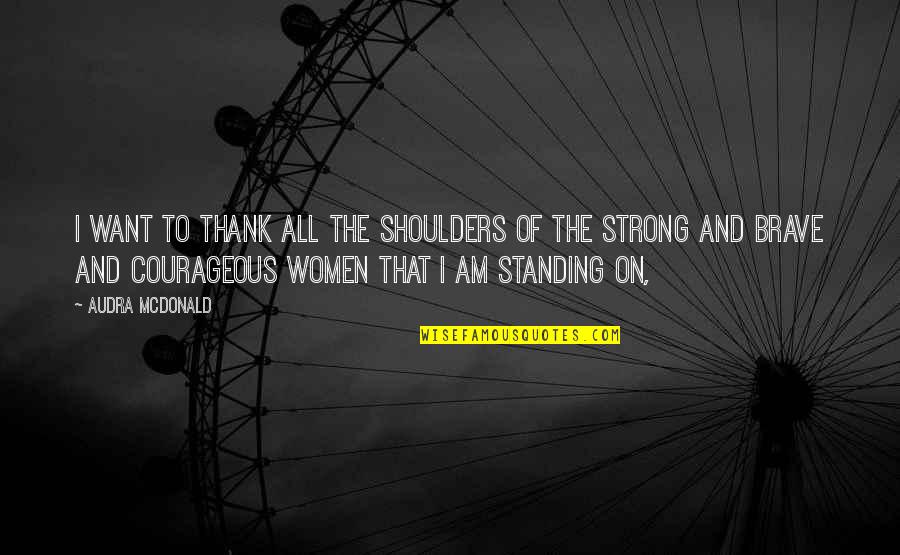 I want to thank all the shoulders of the strong and brave and courageous women that I am standing on, —
Audra McDonald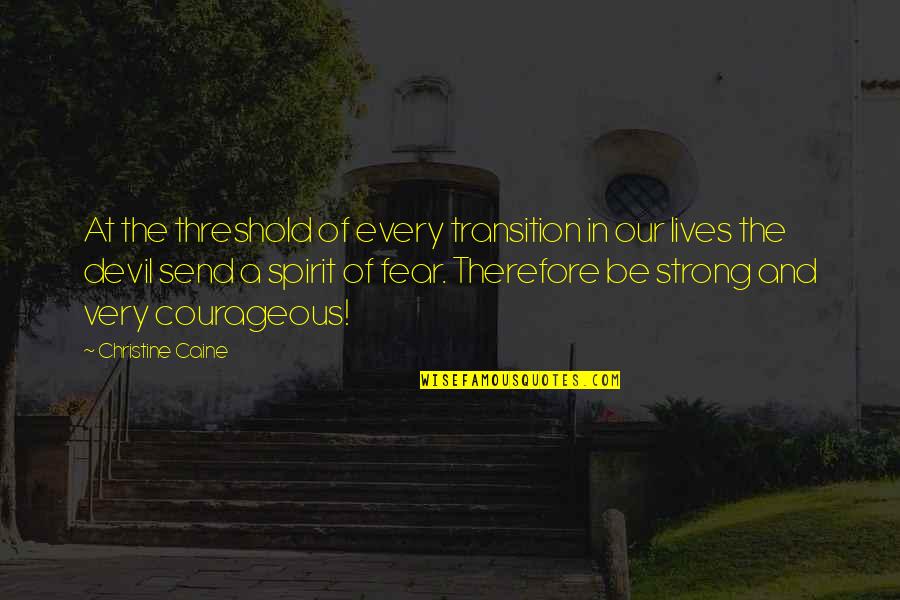 At the threshold of every transition in our lives the devil send a spirit of fear. Therefore be strong and very courageous! —
Christine Caine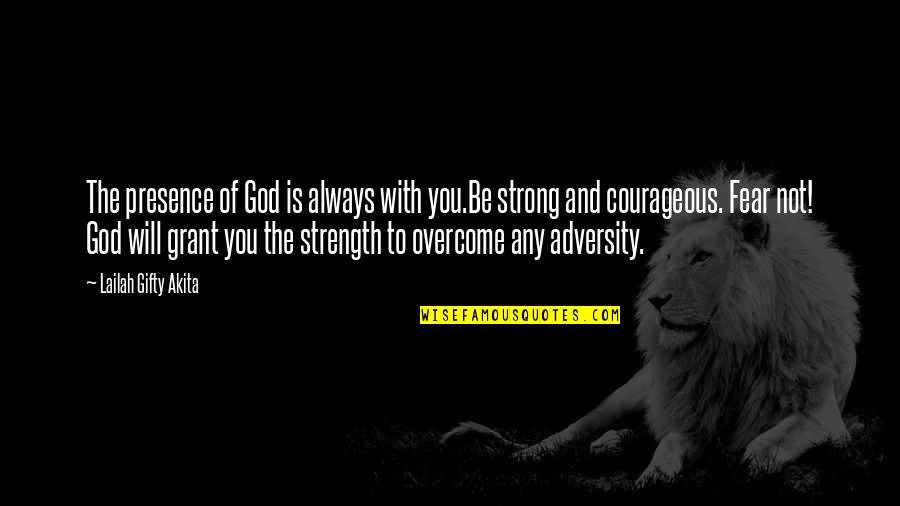 The presence of God is always with you.
Be strong and courageous
. Fear not! God will grant you the strength to overcome any adversity. —
Lailah Gifty Akita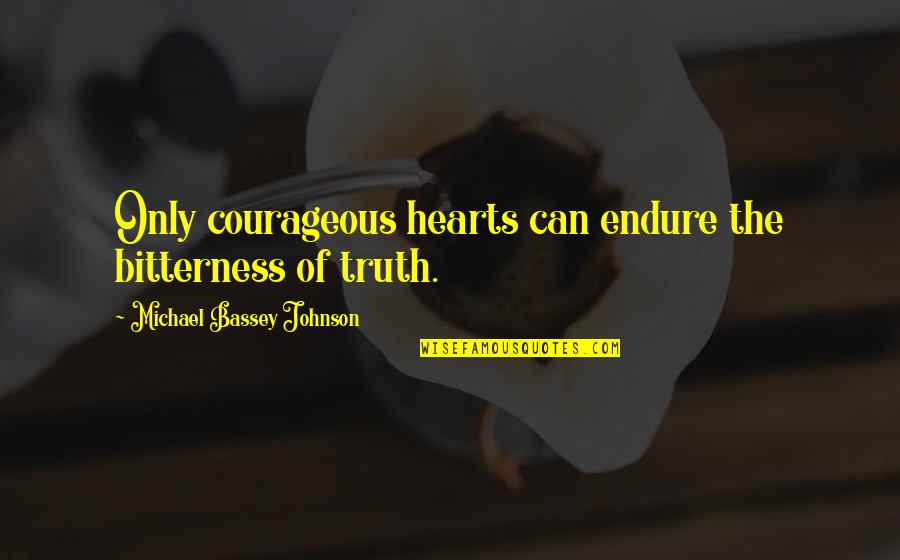 Only courageous hearts can endure the bitterness of truth. —
Michael Bassey Johnson