Art N Craft Quotes
Collection of top 30 famous quotes about Art N Craft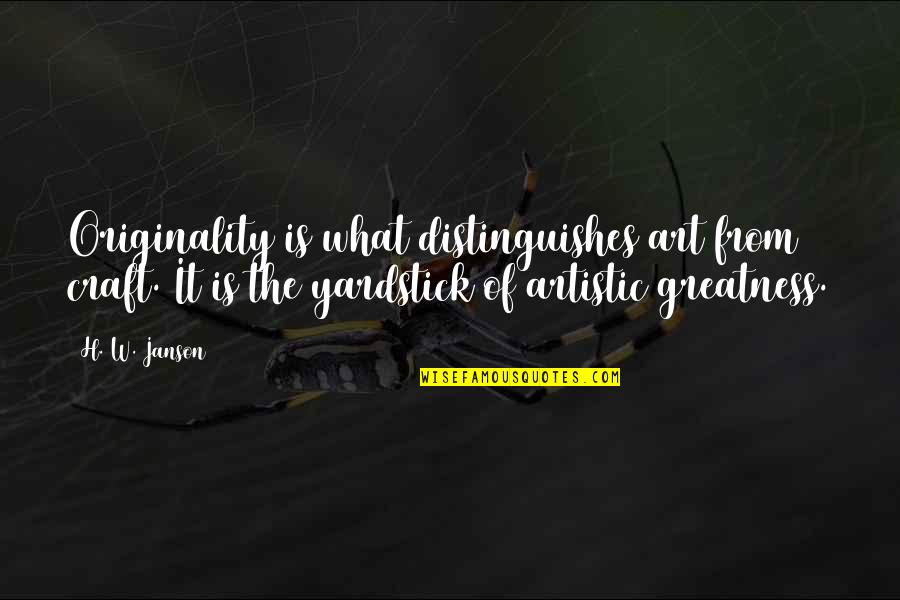 Originality is what distinguishes art from craft. It is the yardstick of artistic greatness.
—
H. W. Janson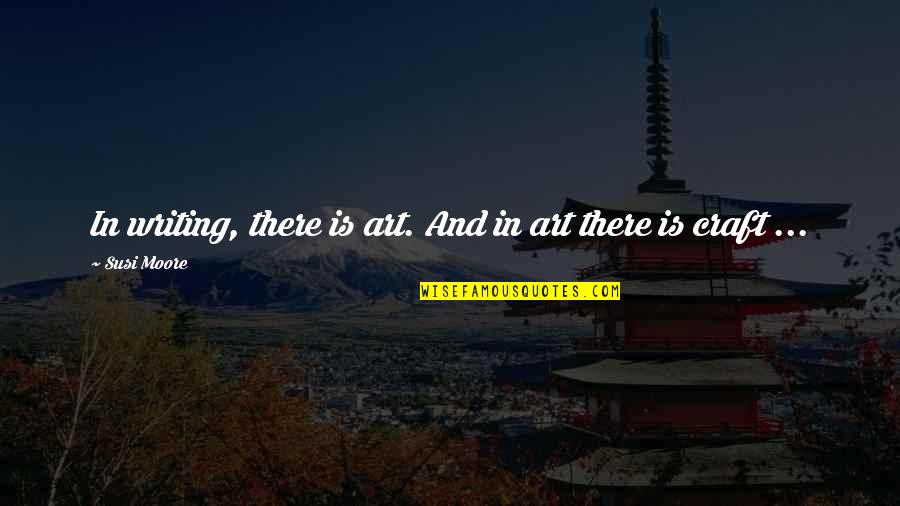 In writing, there is art. And in art there is craft ...
—
Susi Moore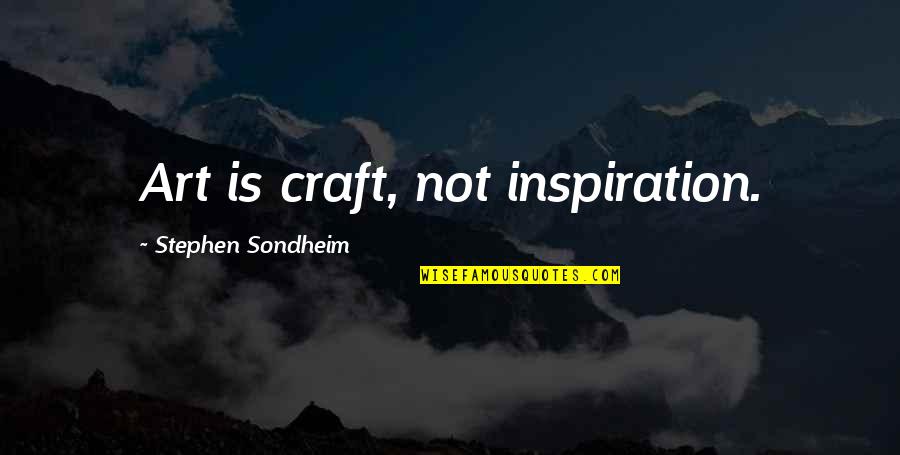 Art is craft, not inspiration.
—
Stephen Sondheim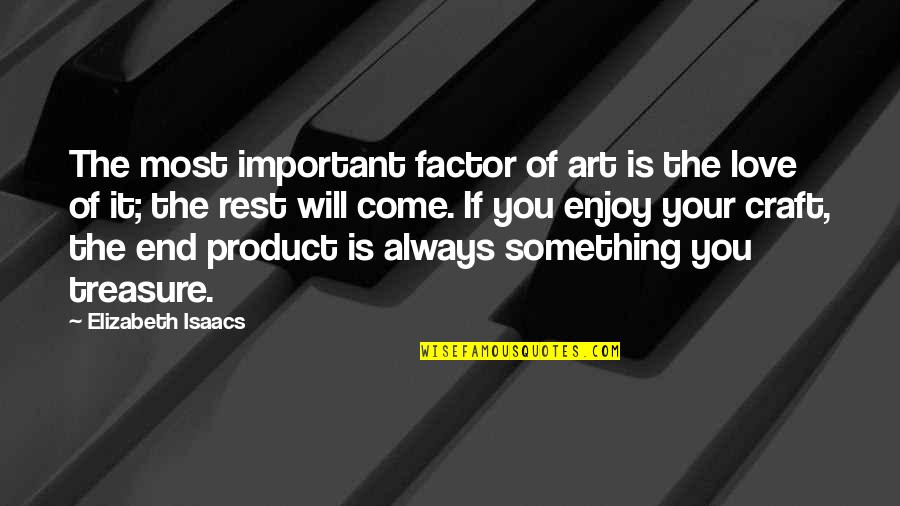 The most important factor of art is the love of it; the rest will come. If you enjoy your craft, the end product is always something you treasure.
—
Elizabeth Isaacs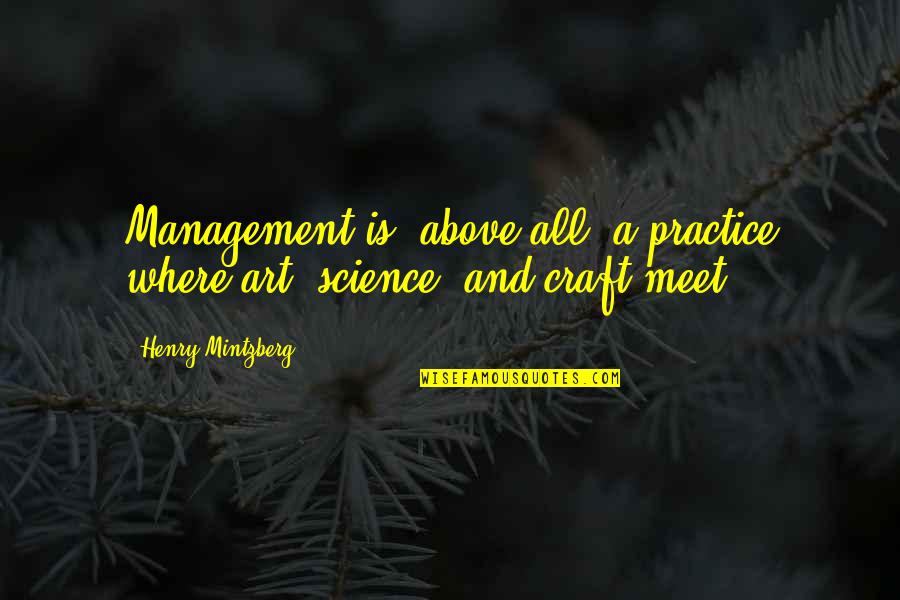 Management is, above all, a practice where art, science, and craft meet —
Henry Mintzberg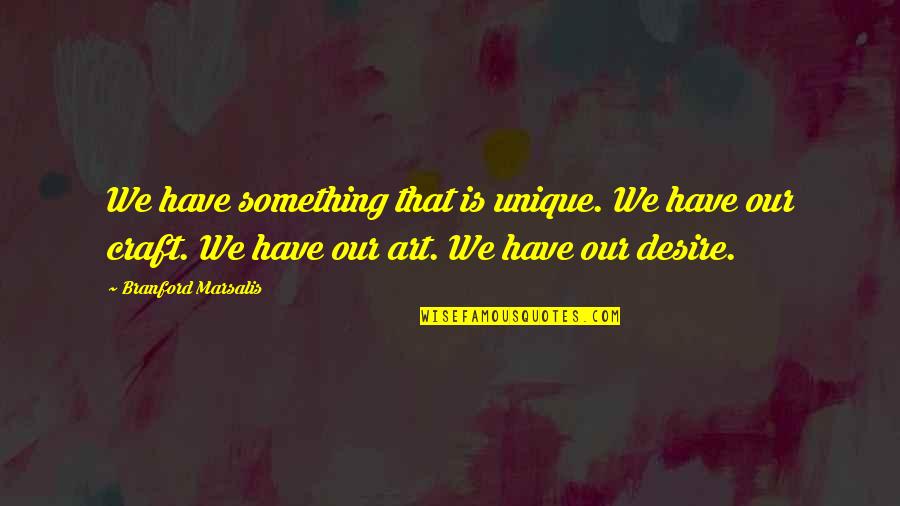 We have something that is unique. We have our craft. We have our art. We have our desire. —
Branford Marsalis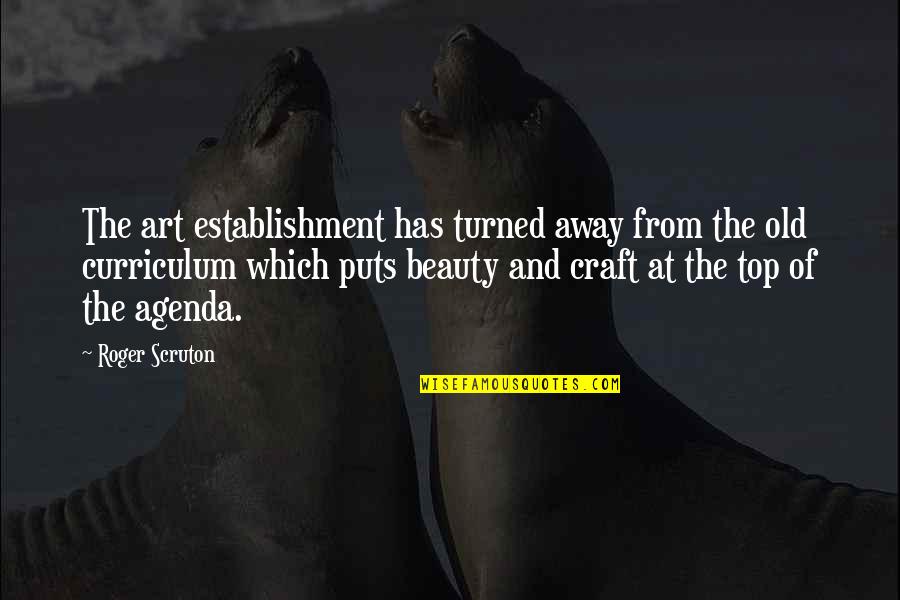 The art establishment has turned away from the old curriculum which puts beauty and craft at the top of the agenda. —
Roger Scruton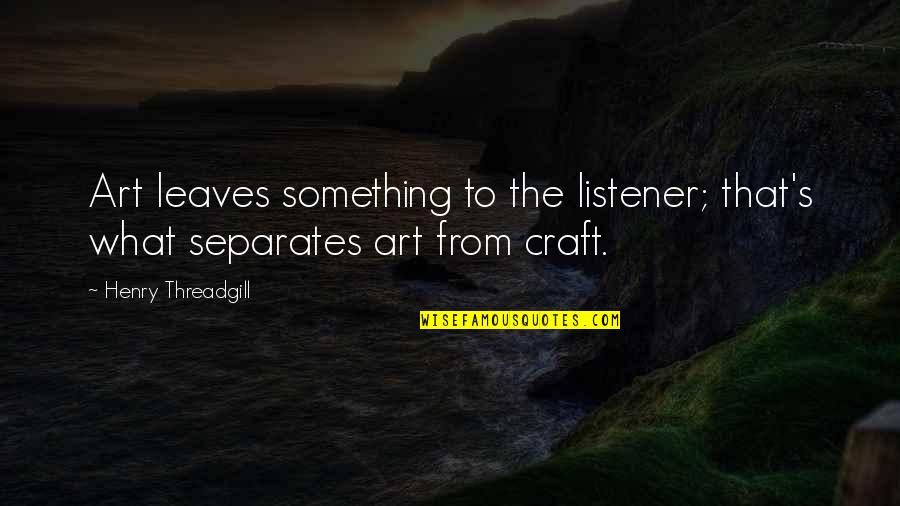 Art leaves something to the listener; that's what separates art from craft. —
Henry Threadgill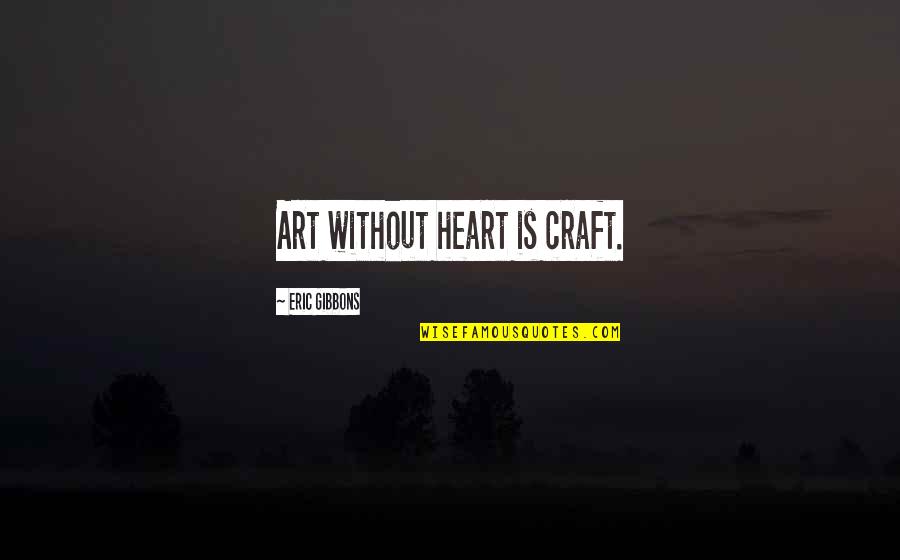 Art without heart is craft. —
Eric Gibbons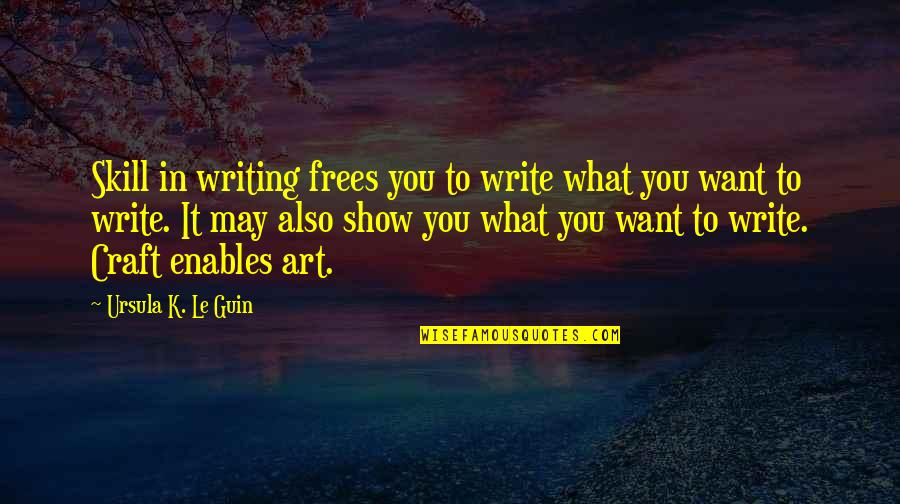 Skill in writing frees you to write what you want to write. It may also show you what you want to write. Craft enables art. —
Ursula K. Le Guin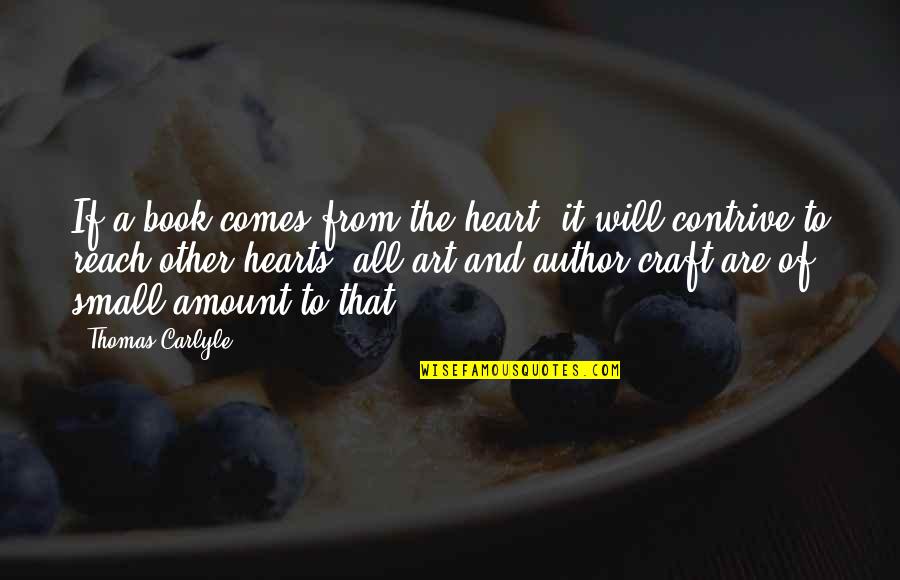 If a book comes from the heart, it will contrive to reach other hearts; all art and author-craft are of small amount to that. —
Thomas Carlyle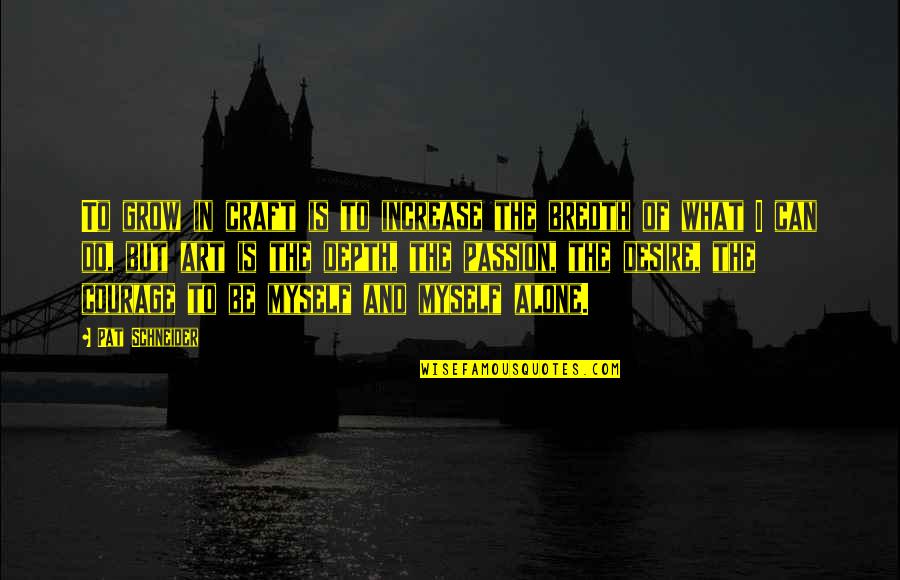 To grow in craft is to increase the bredth of what I can do, but art is the depth, the passion, the desire, the courage to be myself and myself alone. —
Pat Schneider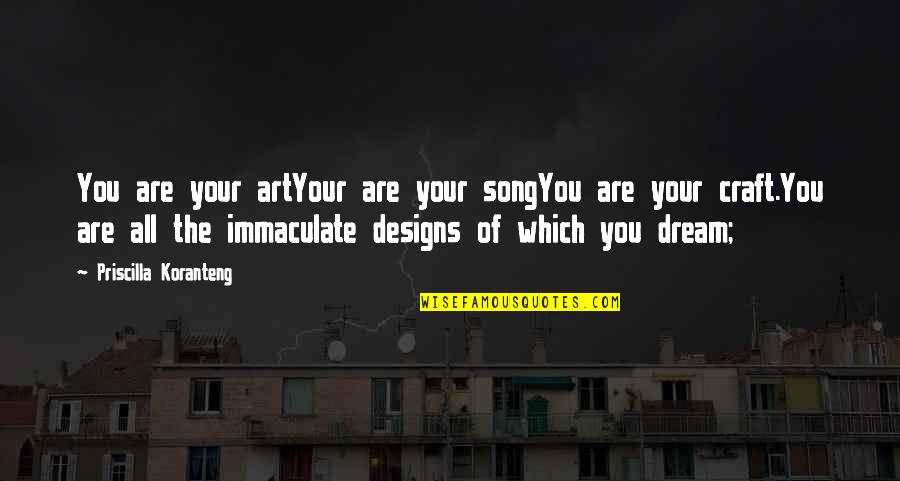 You are your art
Your are your song
You are your craft.
You are all the immaculate designs of which you dream; —
Priscilla Koranteng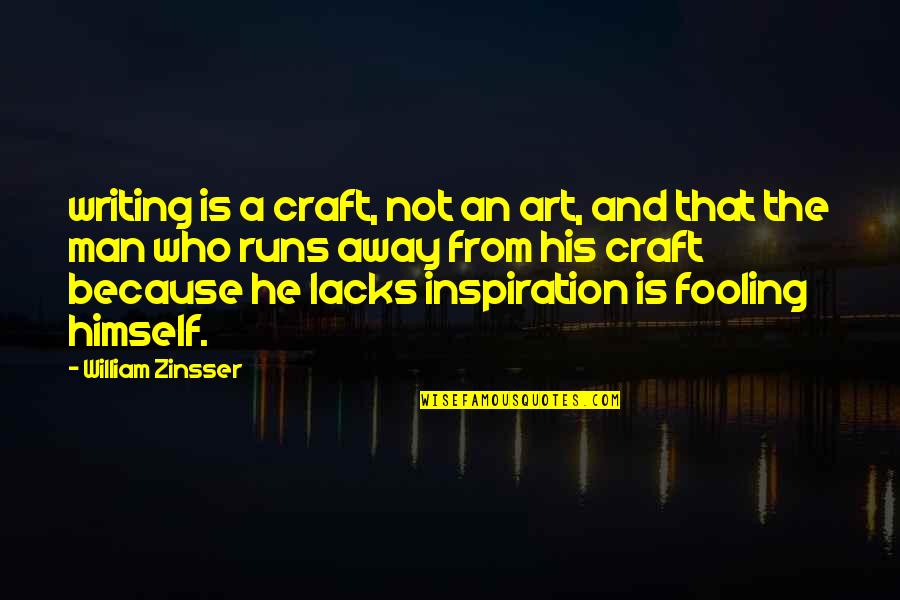 writing is a craft, not an art, and that the man who runs away from his craft because he lacks inspiration is fooling himself. —
William Zinsser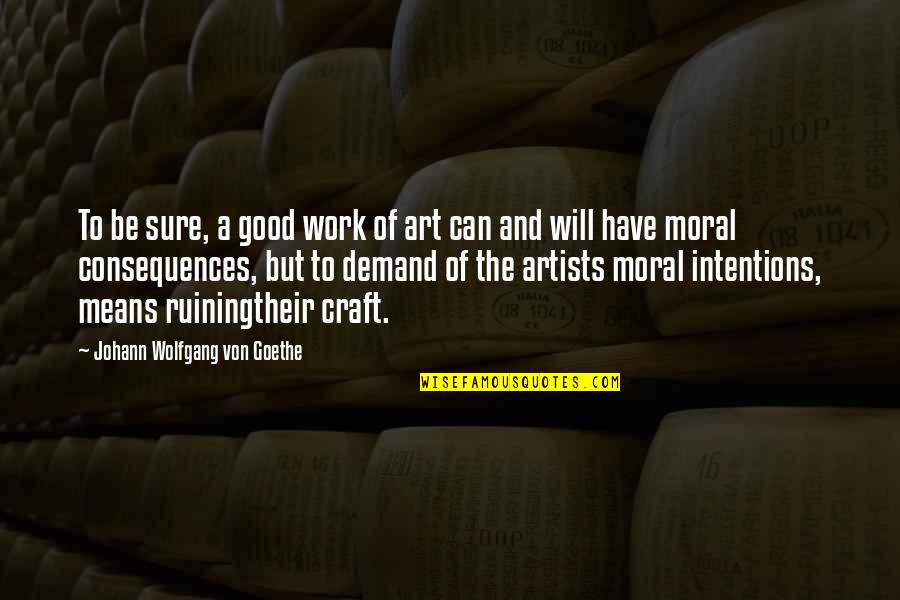 To be sure, a good work of art can and will have moral consequences, but to demand of the artists moral intentions, means ruiningtheir craft. —
Johann Wolfgang Von Goethe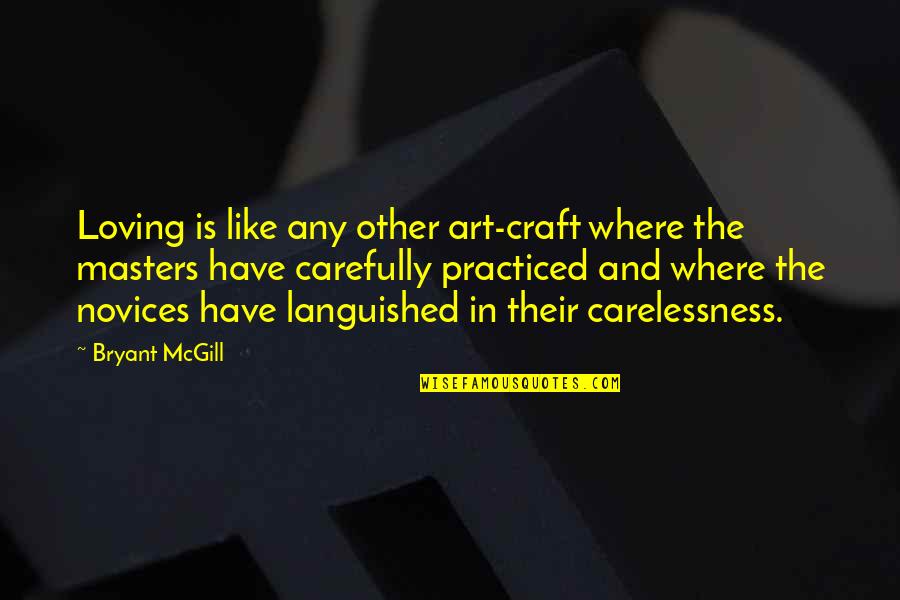 Loving is like any other art-craft where the masters have carefully practiced and where the novices have languished in their carelessness. —
Bryant McGill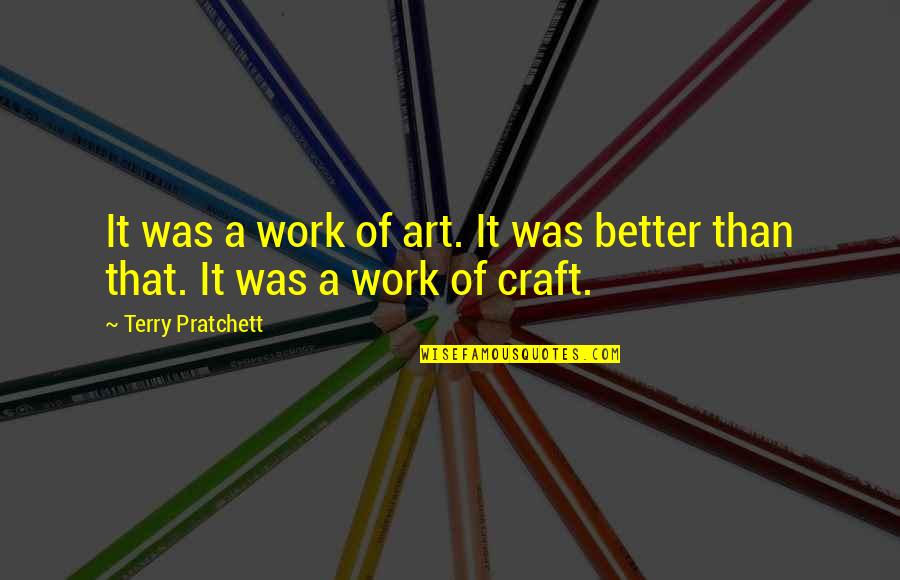 It was a work of art. It was better than that. It was a work of craft. —
Terry Pratchett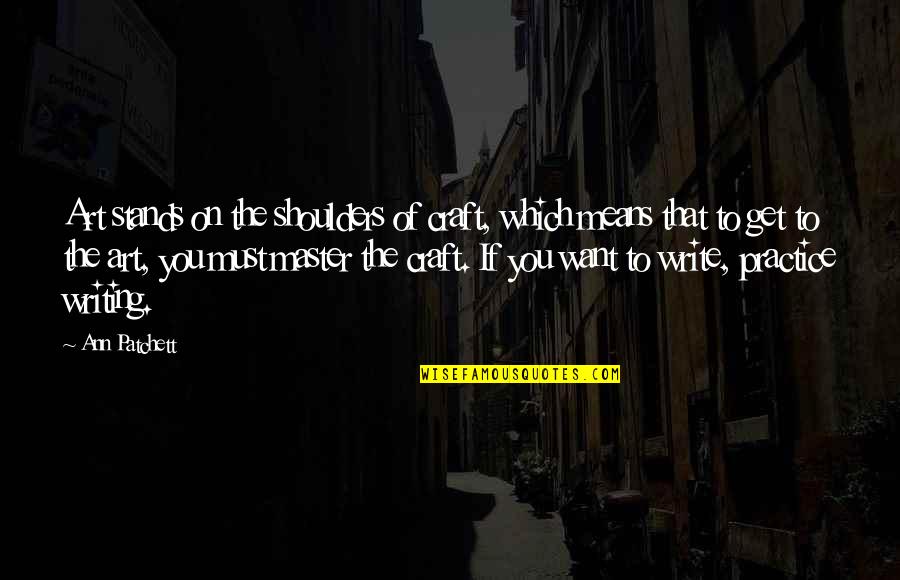 Art stands on the shoulders of craft, which means that to get to the art, you must master the craft. If you want to write, practice writing. —
Ann Patchett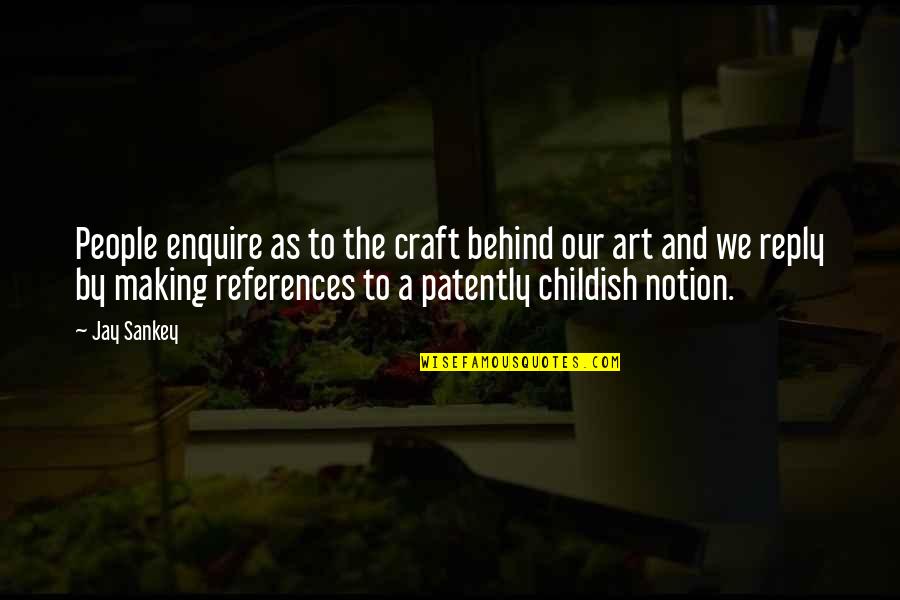 People enquire as to the craft behind our art and we reply by making references to a patently childish notion. —
Jay Sankey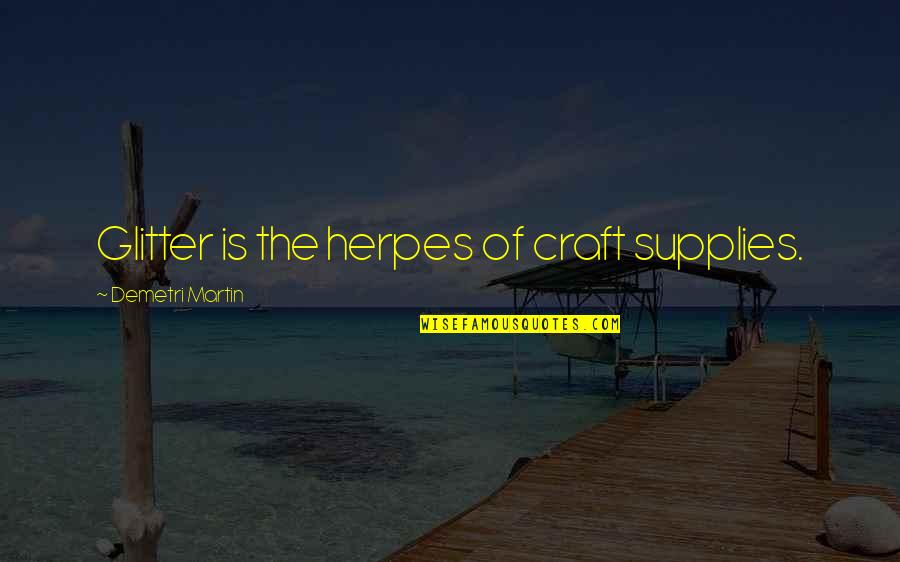 Glitter is the herpes of craft supplies. —
Demetri Martin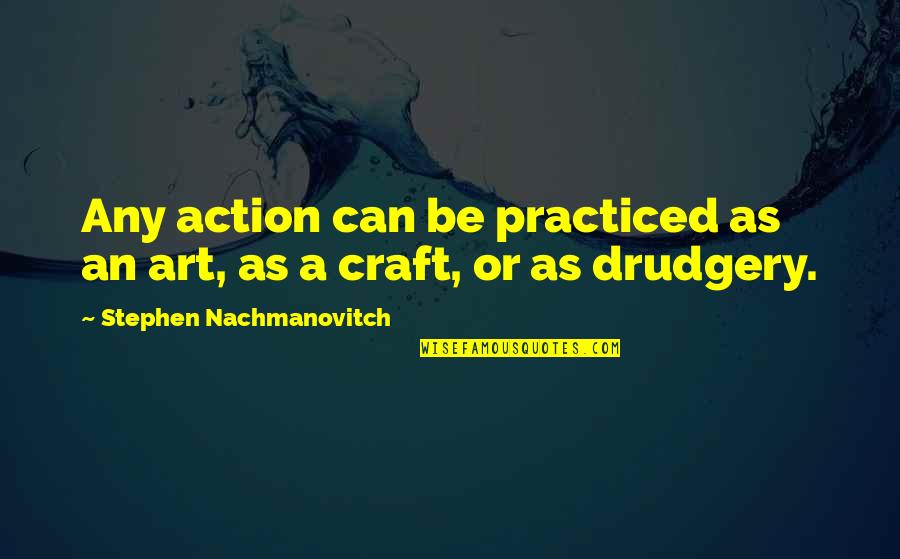 Any action can be practiced as an art, as a craft, or as drudgery. —
Stephen Nachmanovitch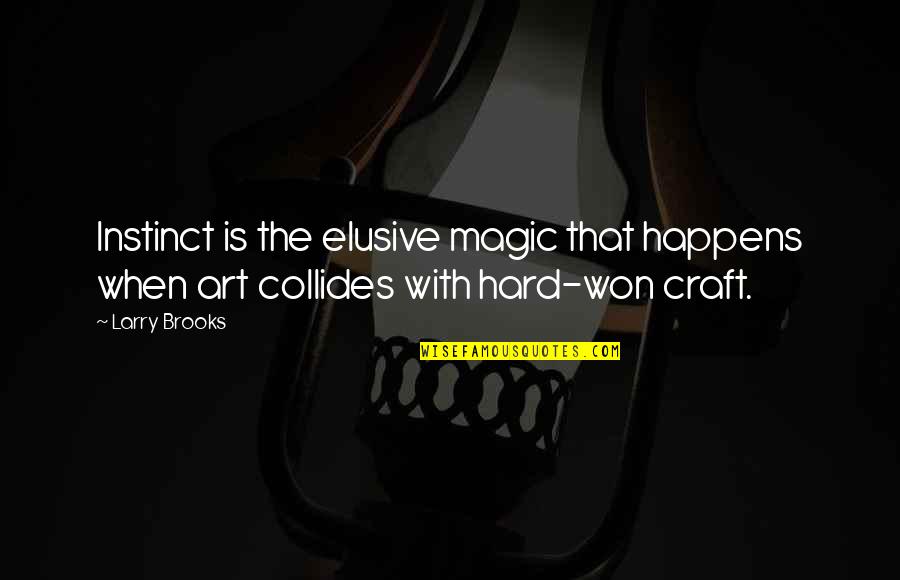 Instinct is the elusive magic that happens when art collides with hard-won craft. —
Larry Brooks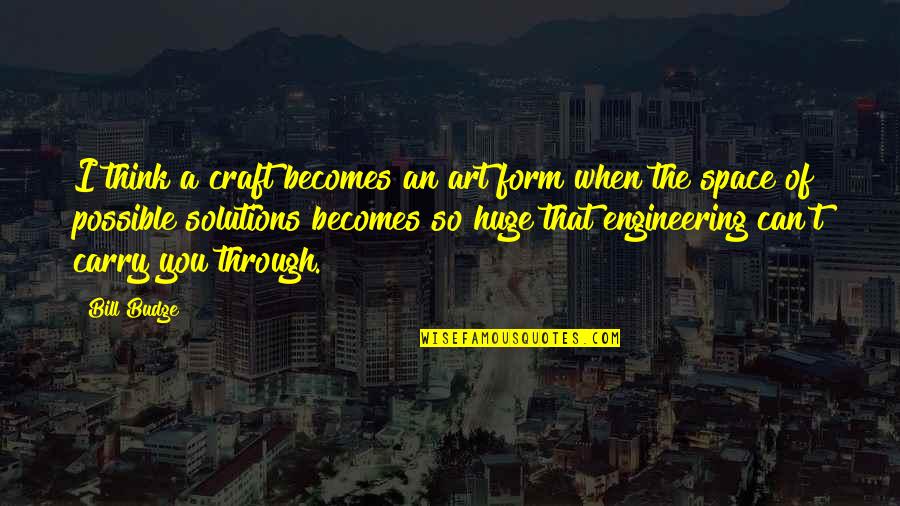 I think a craft becomes an art form when the space of possible solutions becomes so huge that engineering can't carry you through. —
Bill Budge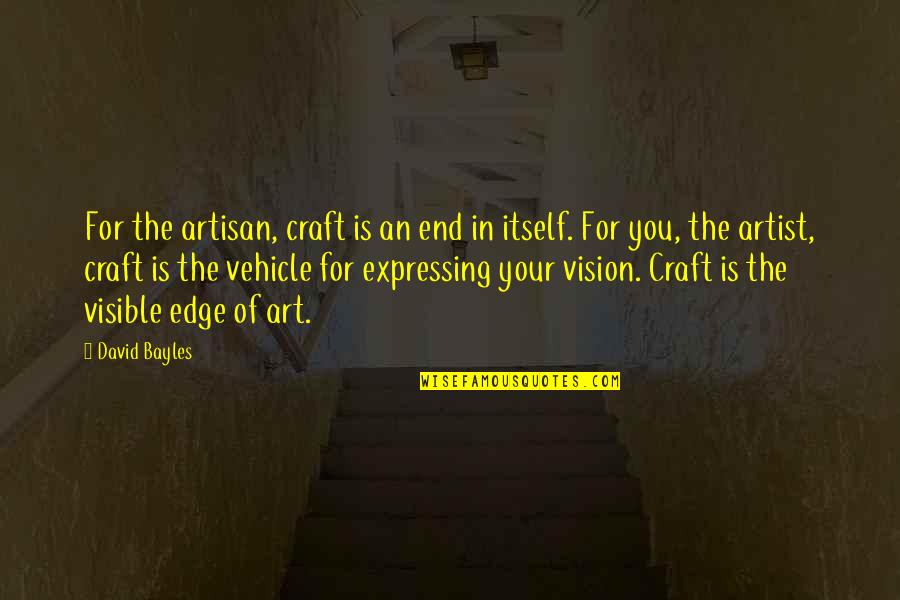 For the artisan, craft is an end in itself. For you, the artist, craft is the vehicle for expressing your vision. Craft is the visible edge of art. —
David Bayles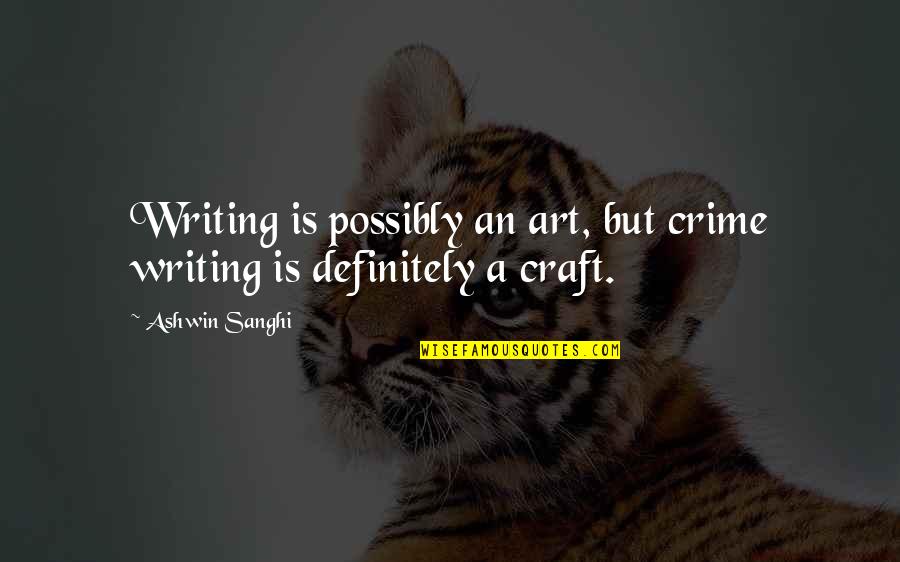 Writing is possibly an art, but crime writing is definitely a craft. —
Ashwin Sanghi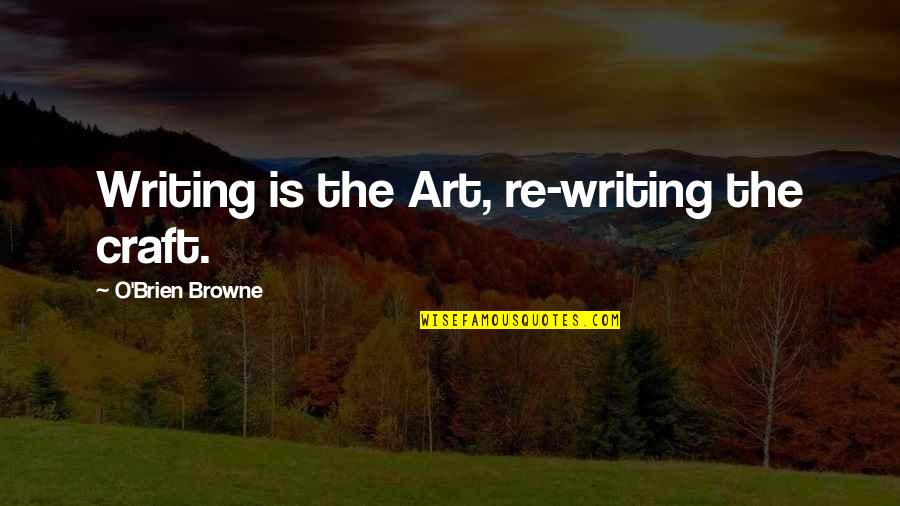 Writing is the Art, re-writing the craft. —
O'Brien Browne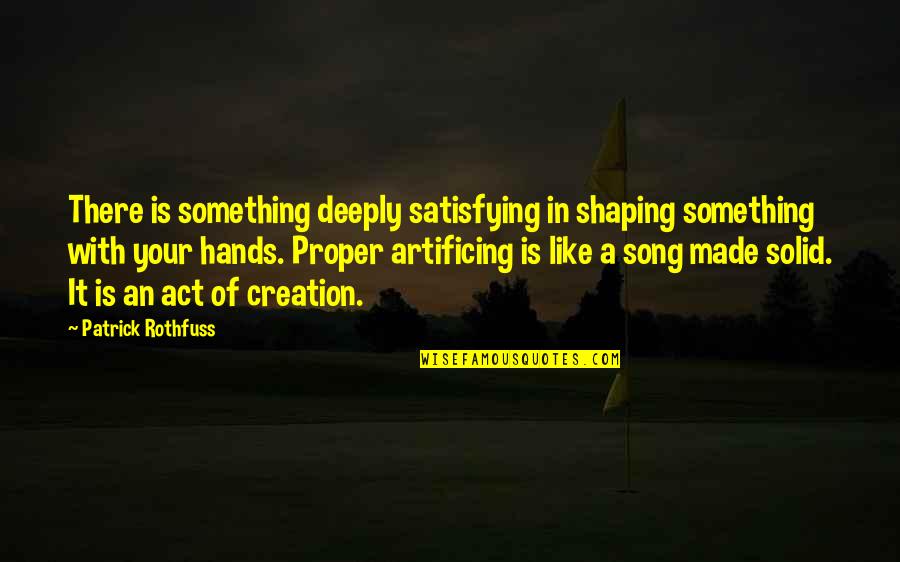 There is something deeply satisfying in shaping something with your hands. Proper artificing is like a song made solid. It is an act of creation. —
Patrick Rothfuss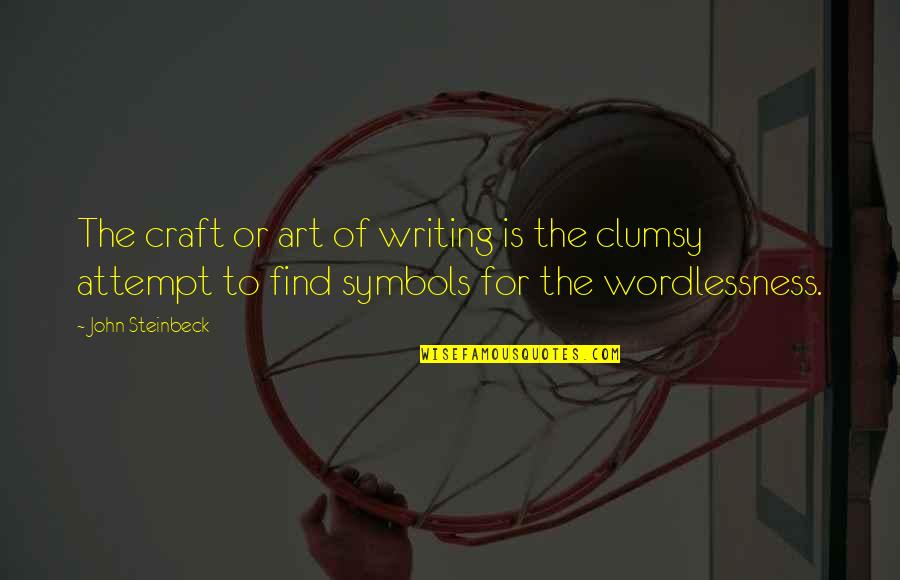 The craft or art of writing is the clumsy attempt to find symbols for the wordlessness. —
John Steinbeck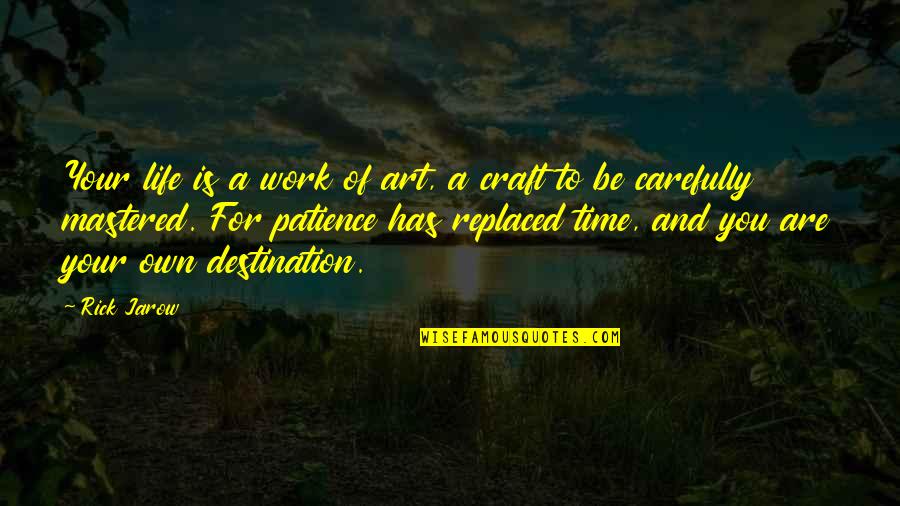 Your life is a work of art, a craft to be carefully mastered. For patience has replaced time, and you are your own destination. —
Rick Jarow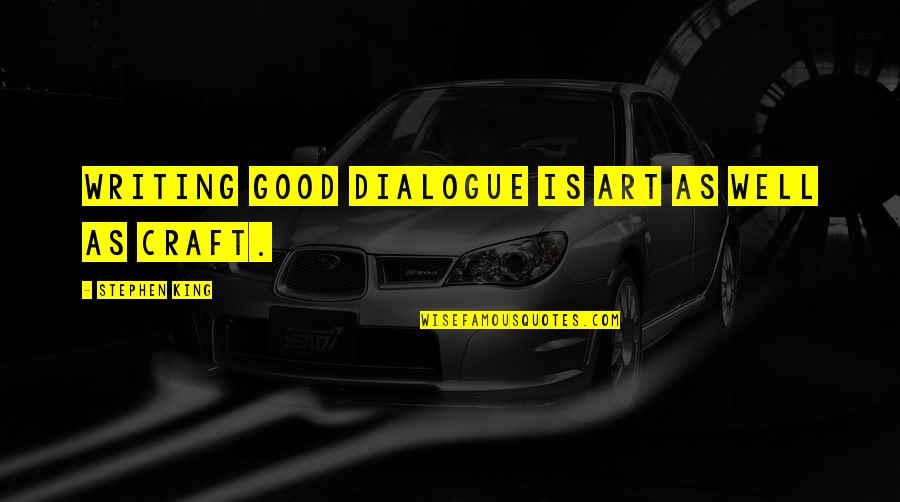 Writing good dialogue is art as well as craft. —
Stephen King