Angel Olsen Quotes
Collection of top 21 famous quotes about Angel Olsen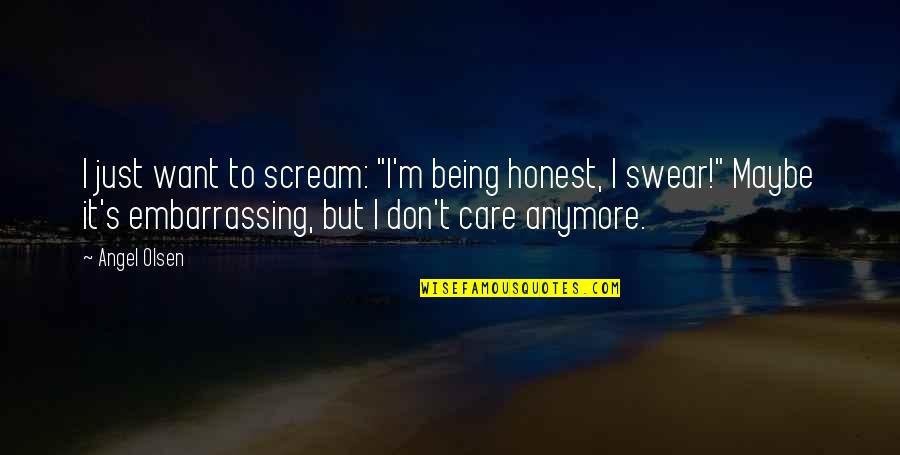 I just want to scream: "I'm being honest, I swear!" Maybe it's embarrassing, but I don't care anymore.
—
Angel Olsen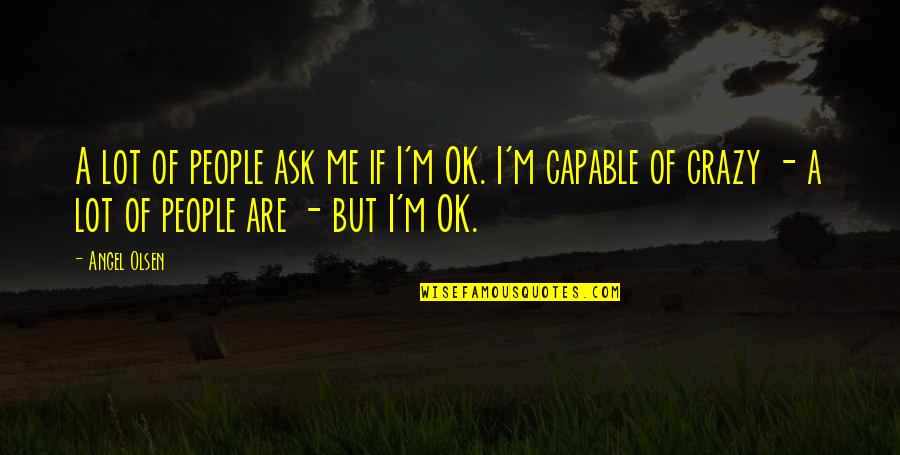 A lot of people ask me if I'm OK. I'm capable of crazy - a lot of people are - but I'm OK.
—
Angel Olsen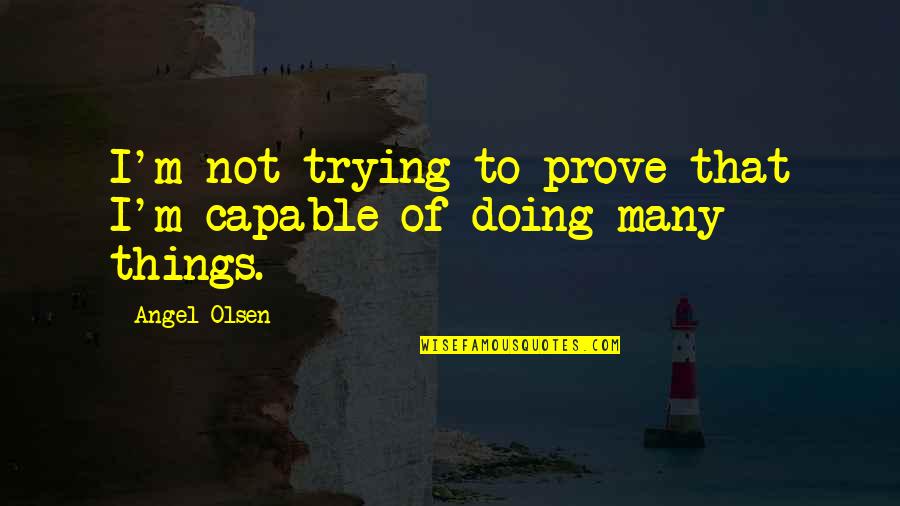 I'm not trying to prove that I'm capable of doing many things.
—
Angel Olsen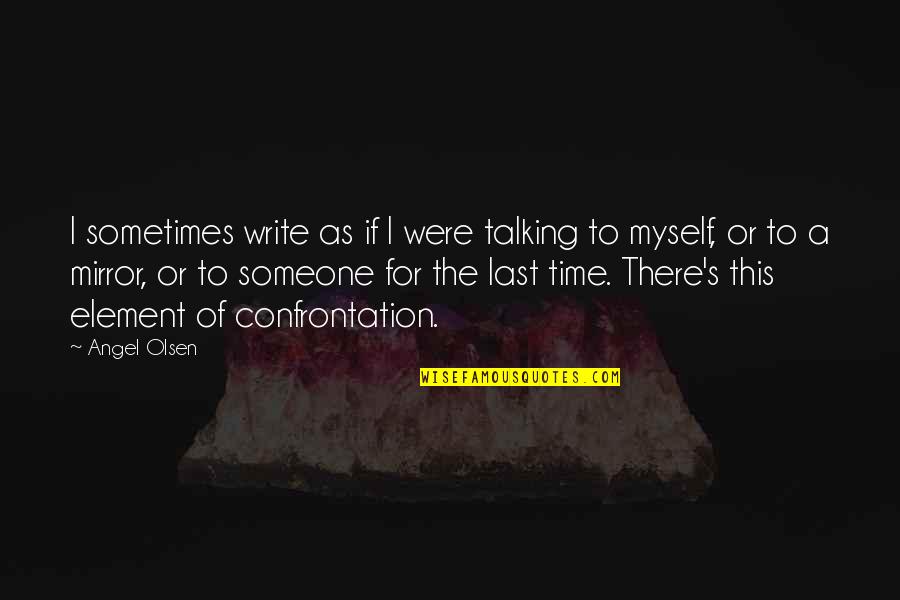 I sometimes write as if I were talking to myself, or to a mirror, or to someone for the last time. There's this element of confrontation.
—
Angel Olsen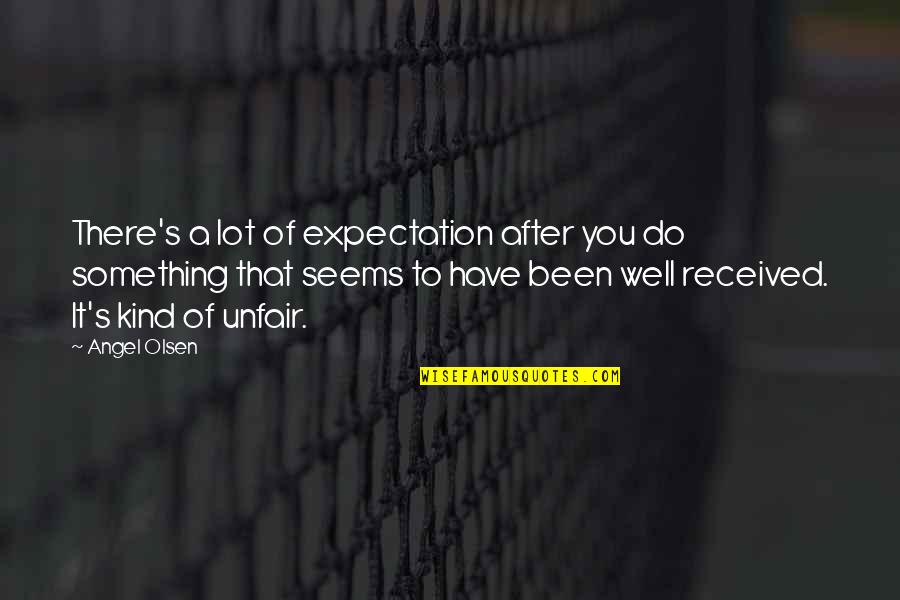 There's a lot of expectation after you do something that seems to have been well received. It's kind of unfair.
—
Angel Olsen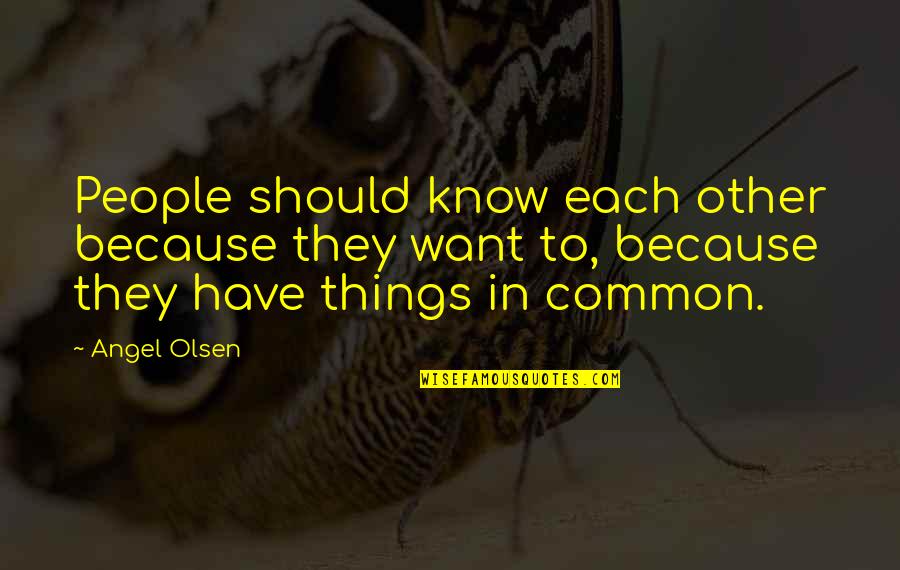 People should know each other because they want to, because they have things in common.
—
Angel Olsen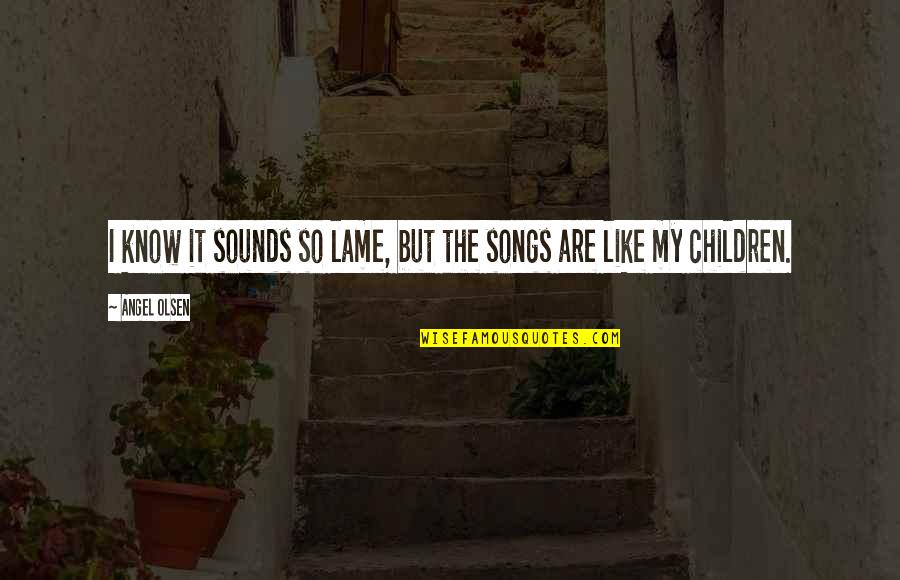 I know it sounds so lame, but the songs are like my children.
—
Angel Olsen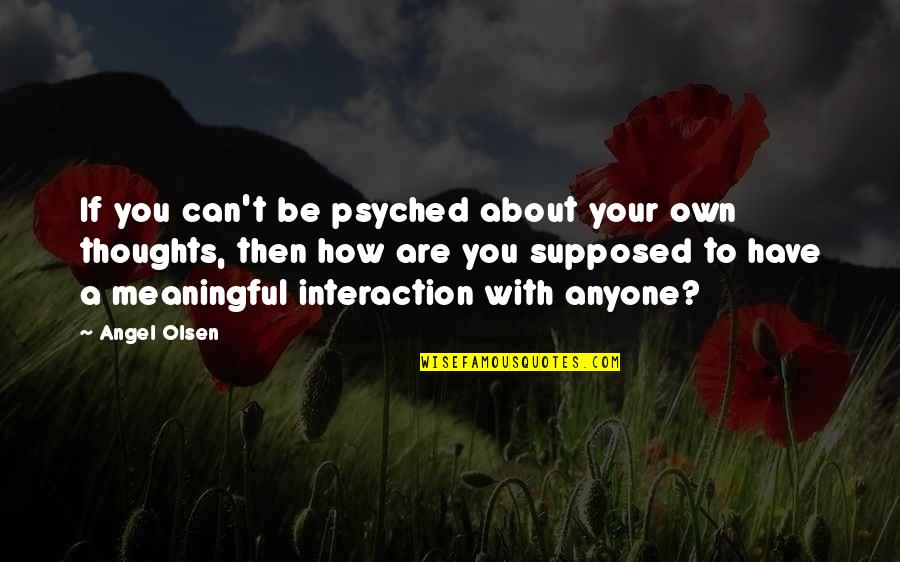 If you can't be psyched about your own thoughts, then how are you supposed to have a meaningful interaction with anyone?
—
Angel Olsen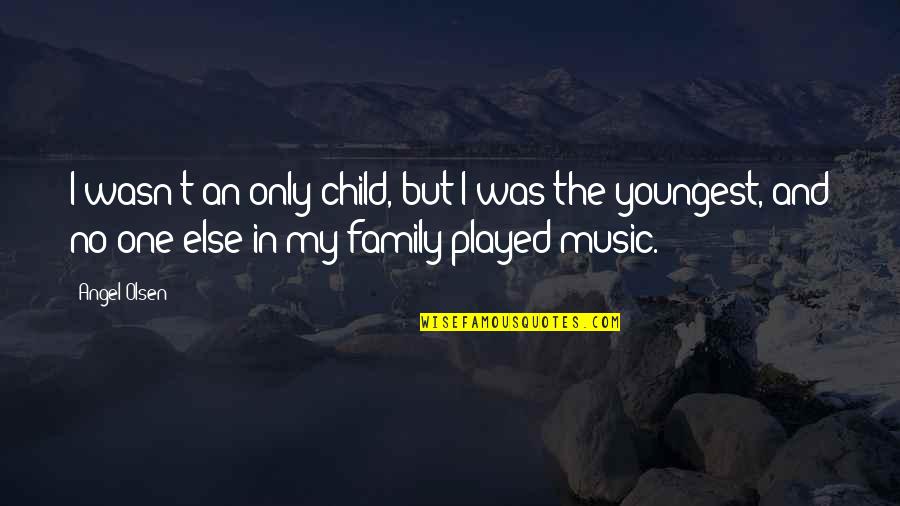 I wasn't an only child, but I was the youngest, and no one else in my family played music.
—
Angel Olsen
I've been writing a lot of songs in twos, songs that are like twins in my mind.
—
Angel Olsen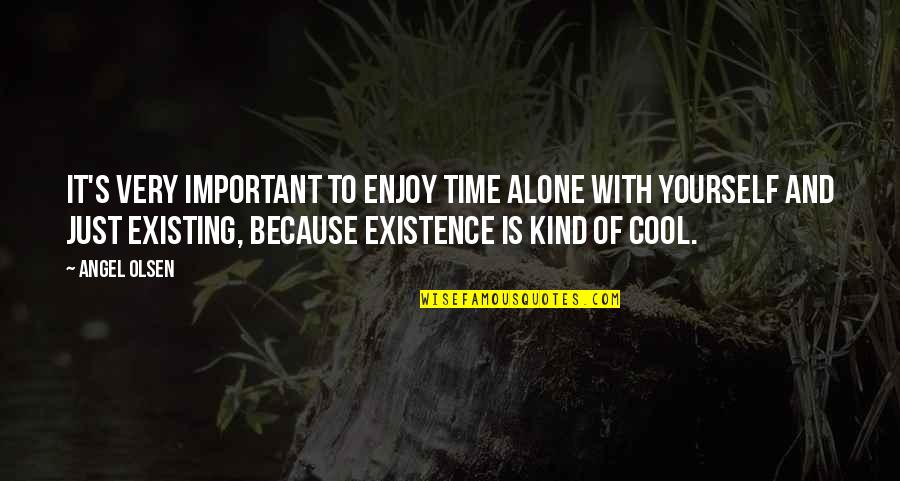 It's very important to enjoy time alone with yourself and just existing, because existence is kind of cool. —
Angel Olsen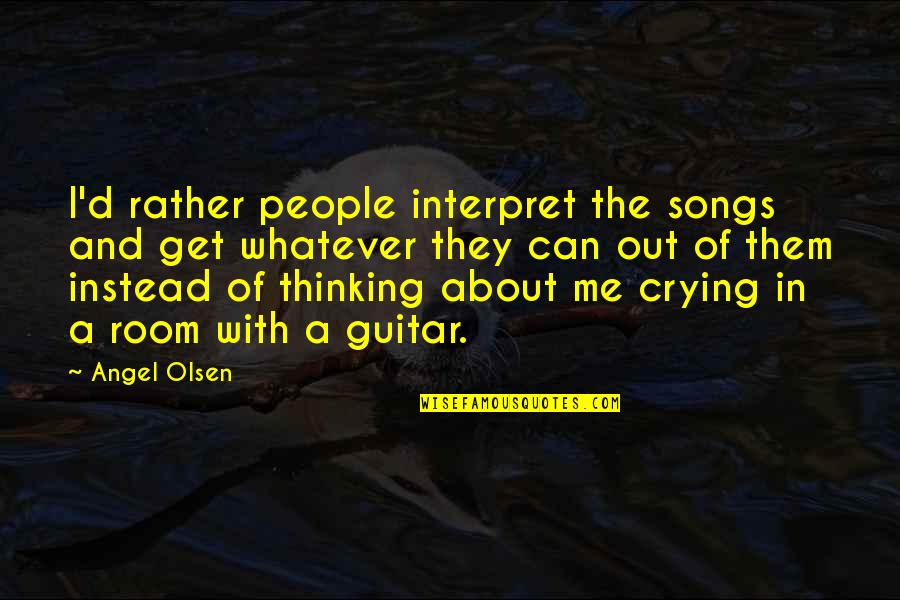 I'd rather people interpret the songs and get whatever they can out of them instead of thinking about me crying in a room with a guitar. —
Angel Olsen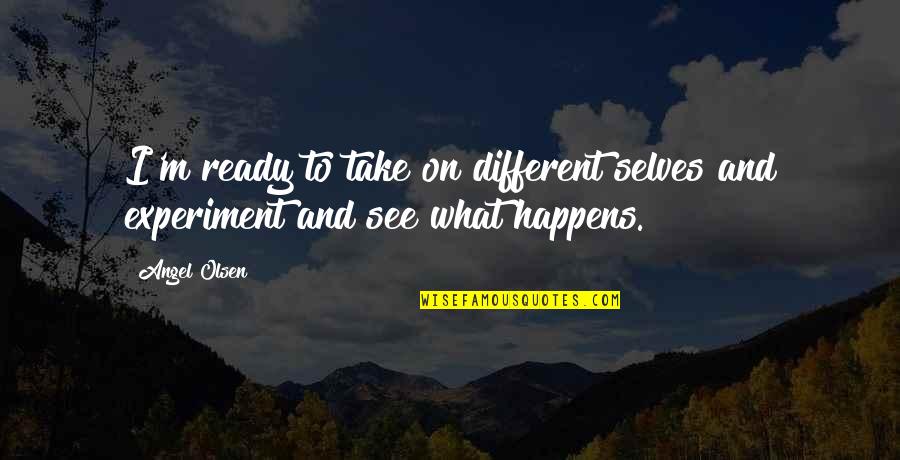 I'm ready to take on different selves and experiment and see what happens. —
Angel Olsen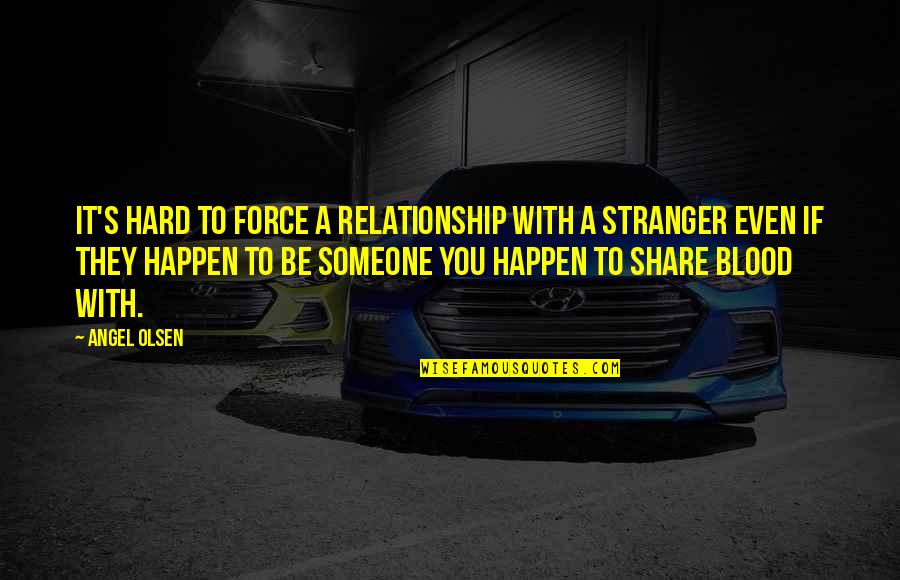 It's hard to force a relationship with a stranger even if they happen to be someone you happen to share blood with. —
Angel Olsen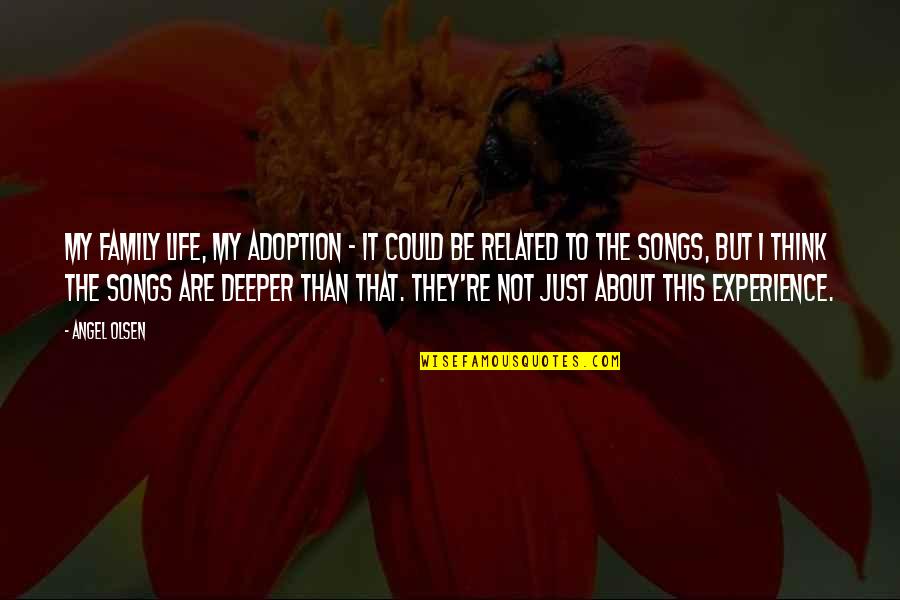 My family life, my adoption - it could be related to the songs, but I think the songs are deeper than that. They're not just about this experience. —
Angel Olsen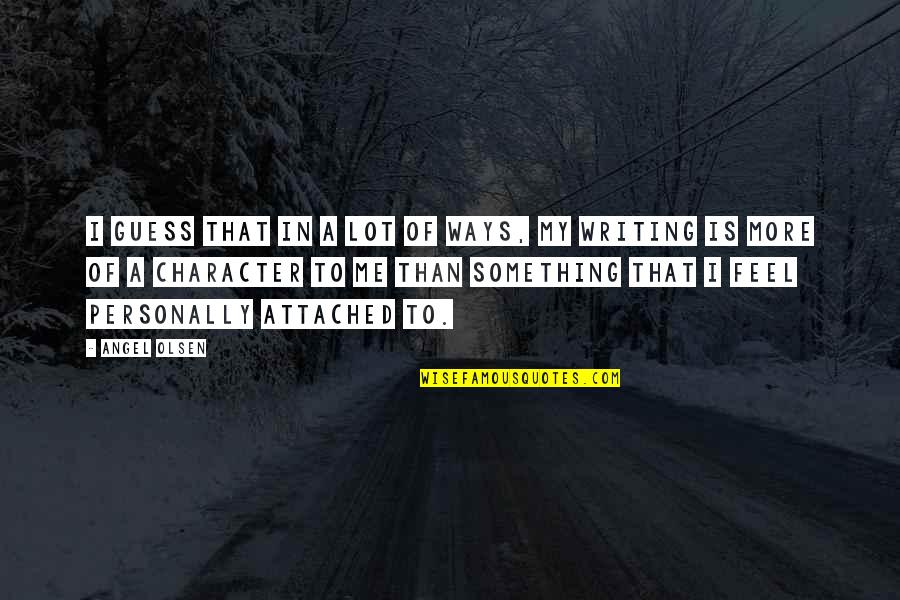 I guess that in a lot of ways, my writing is more of a character to me than something that I feel personally attached to. —
Angel Olsen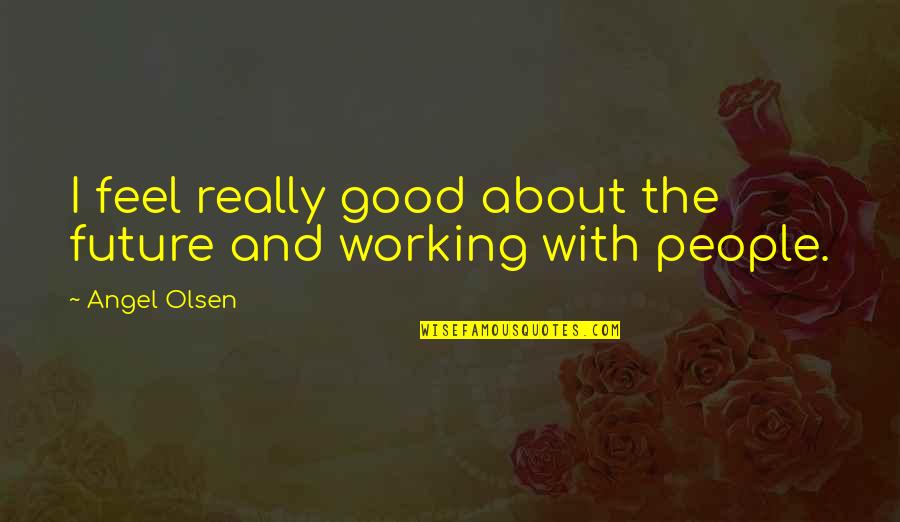 I feel really good about the future and working with people. —
Angel Olsen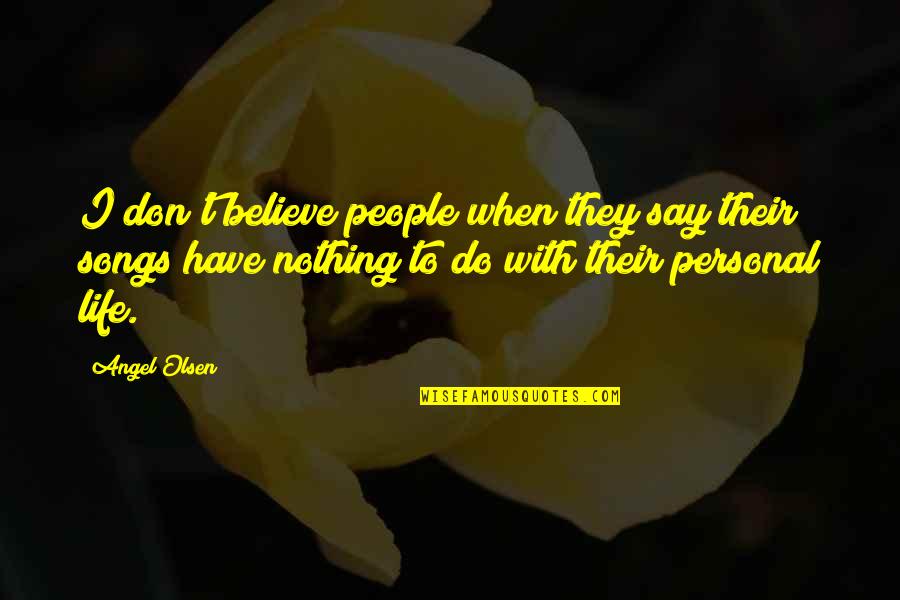 I don't believe people when they say their songs have nothing to do with their personal life. —
Angel Olsen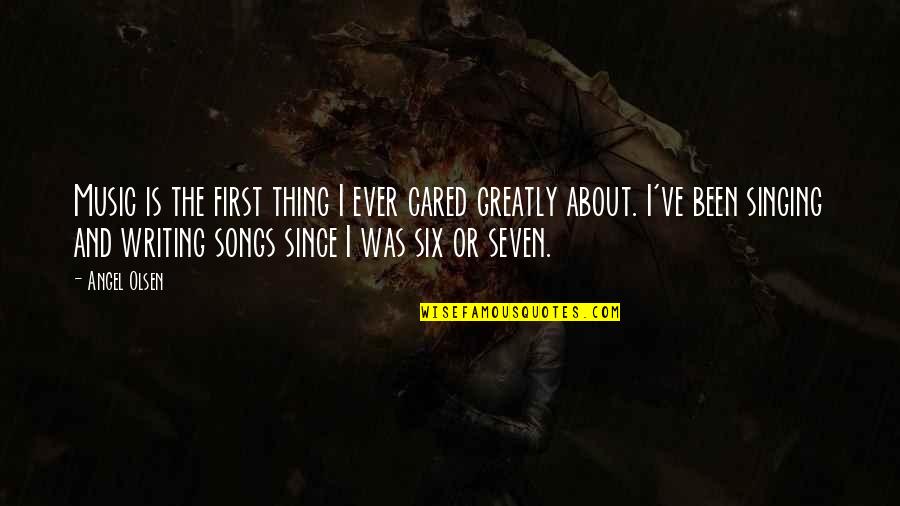 Music is the first thing I ever cared greatly about. I've been singing and writing songs since I was six or seven. —
Angel Olsen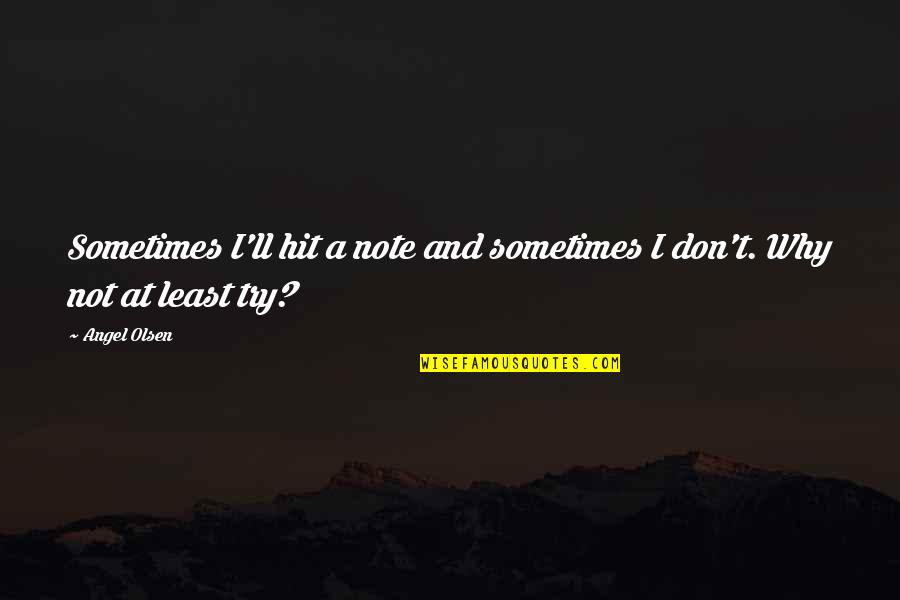 Sometimes I'll hit a note and sometimes I don't. Why not at least try? —
Angel Olsen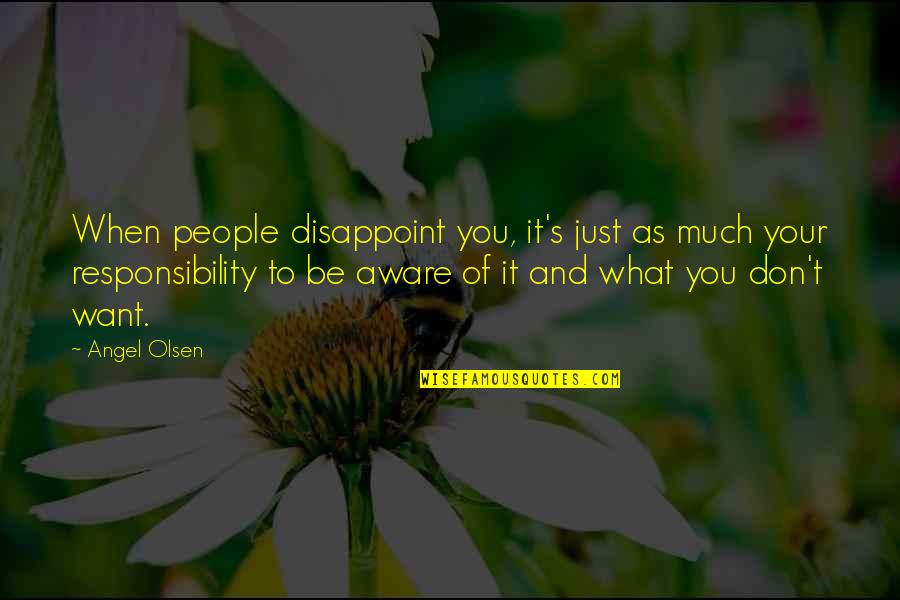 When people disappoint you, it's just as much your responsibility to be aware of it and what you don't want. —
Angel Olsen