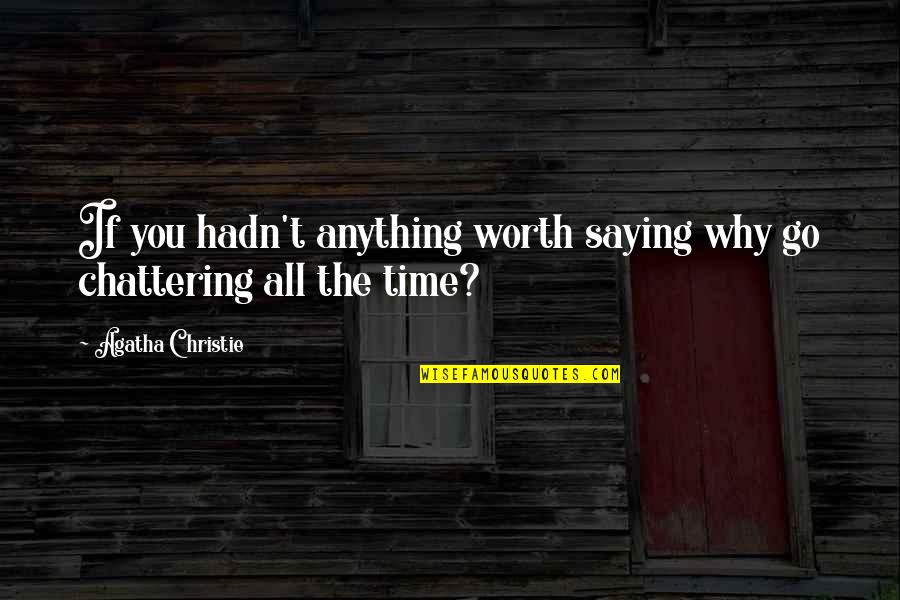 If you hadn't anything worth saying why go chattering all the time?
—
Agatha Christie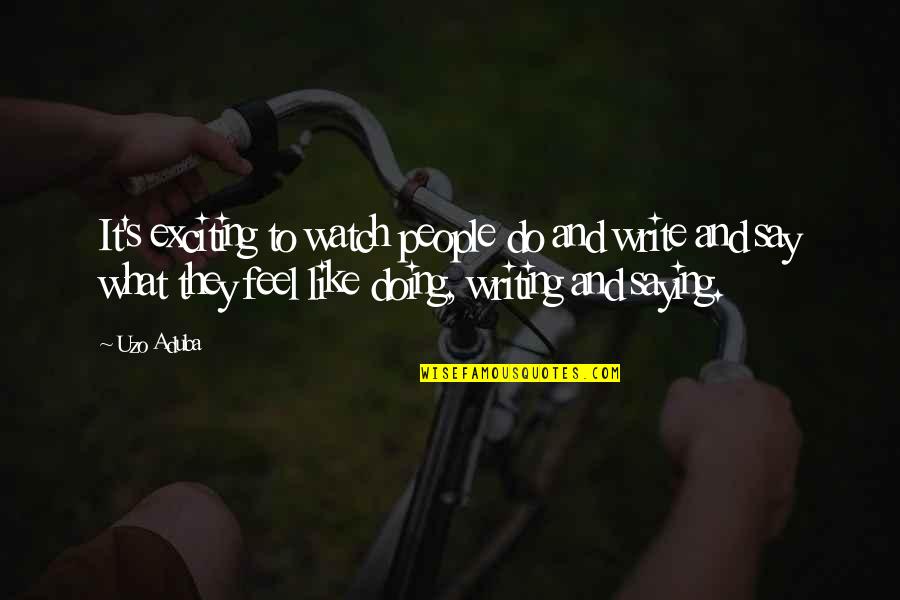 It's exciting to watch people do and write and say what they feel like doing, writing and saying.
—
Uzo Aduba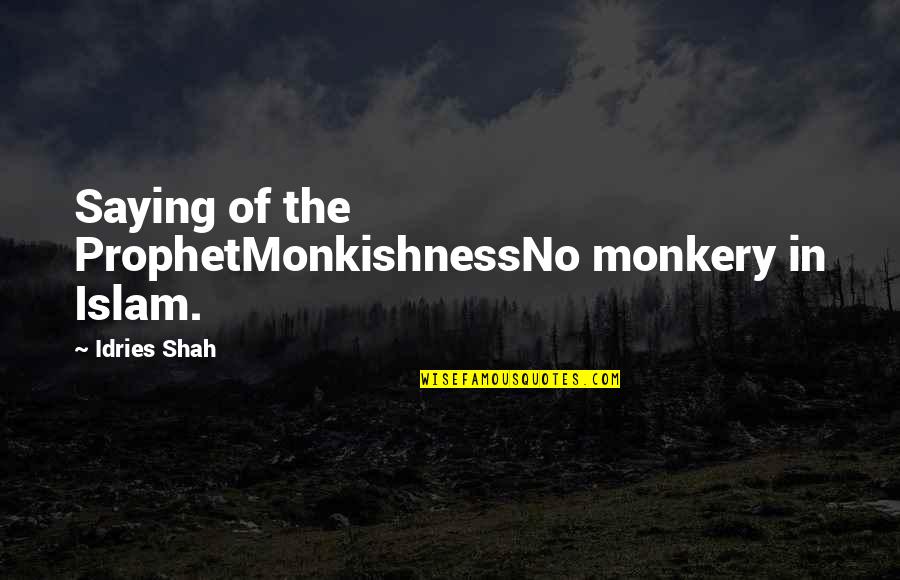 Saying of the Prophet
Monkishness
No monkery in Islam.
—
Idries Shah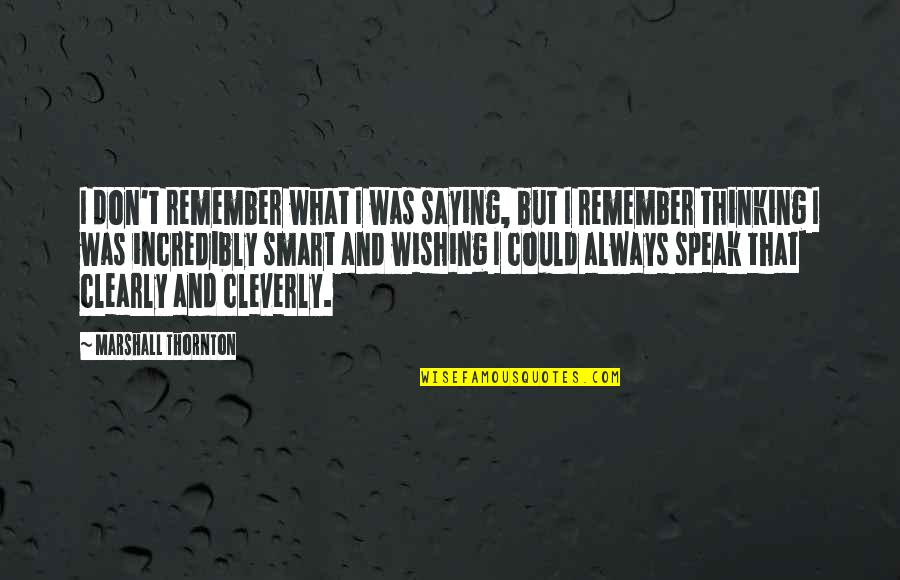 I don't remember what I was saying, but I remember thinking I was incredibly smart and wishing I could always speak that clearly and cleverly.
—
Marshall Thornton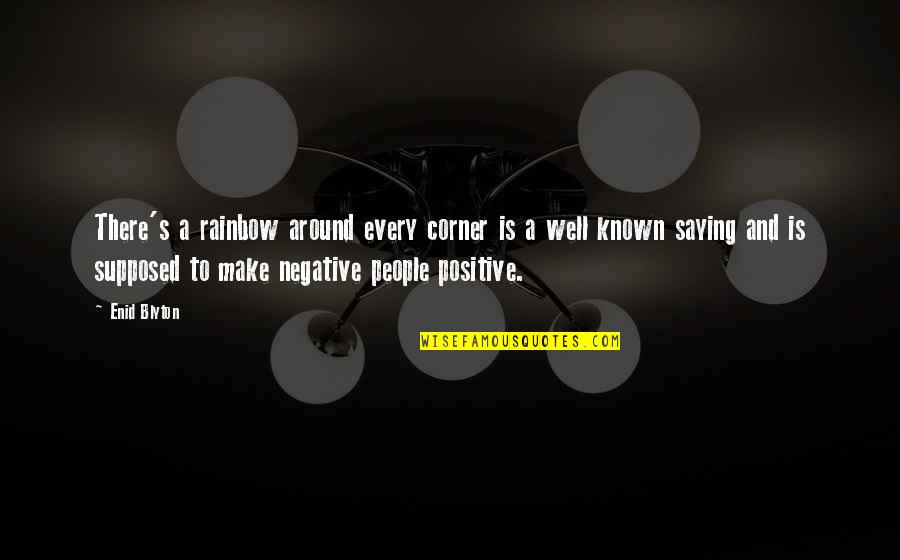 There's a rainbow around every corner is a well known saying and is supposed to make negative people positive.
—
Enid Blyton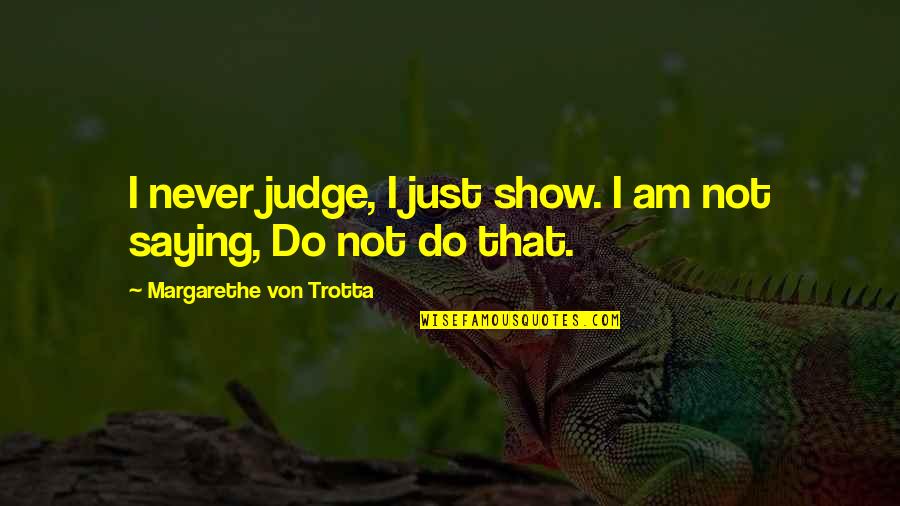 I never judge, I just show. I am not saying, Do not do that.
—
Margarethe Von Trotta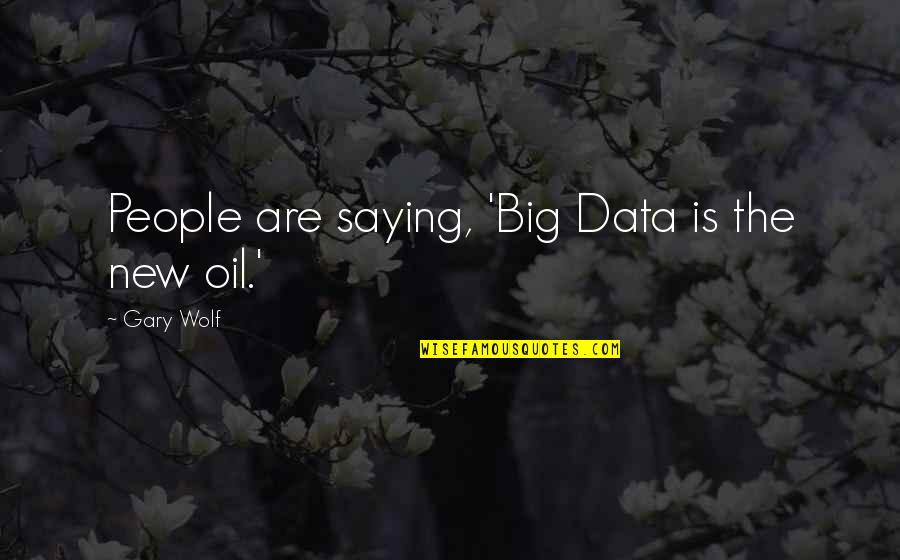 People are saying, 'Big Data is the new oil.'
—
Gary Wolf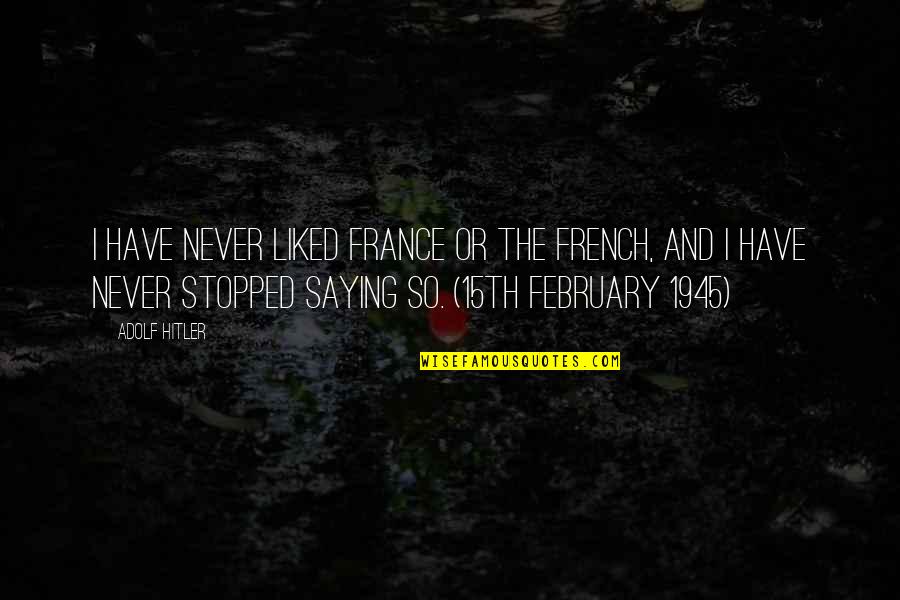 I have never liked France or the French, and I have never stopped saying so. (15th February 1945)
—
Adolf Hitler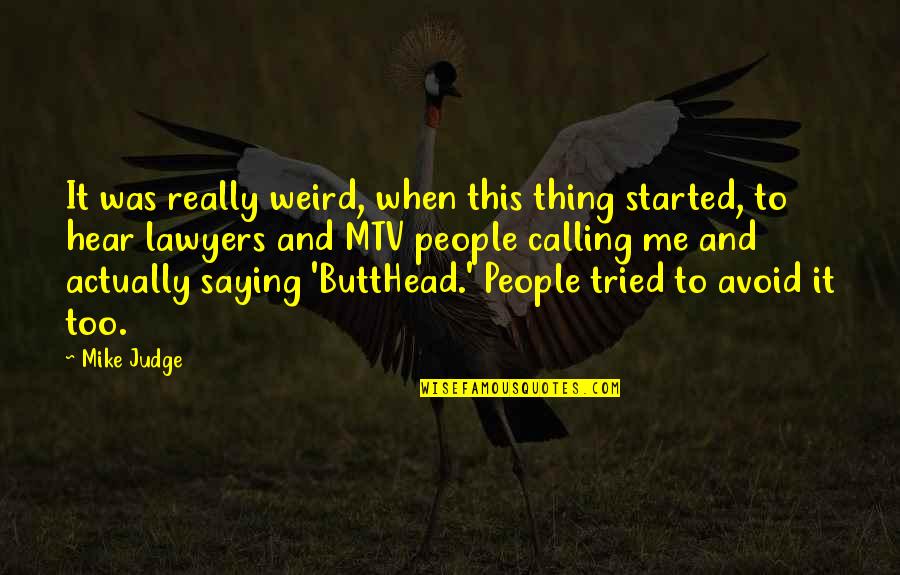 It was really weird, when this thing started, to hear lawyers and MTV people calling me and actually saying 'ButtHead.' People tried to avoid it too.
—
Mike Judge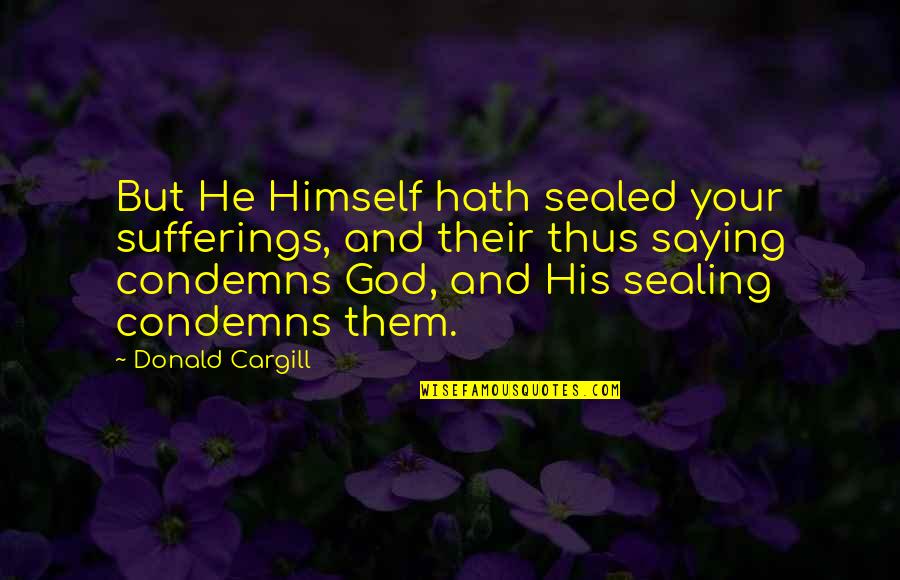 But He Himself hath sealed your sufferings, and their thus saying condemns God, and His sealing condemns them.
—
Donald Cargill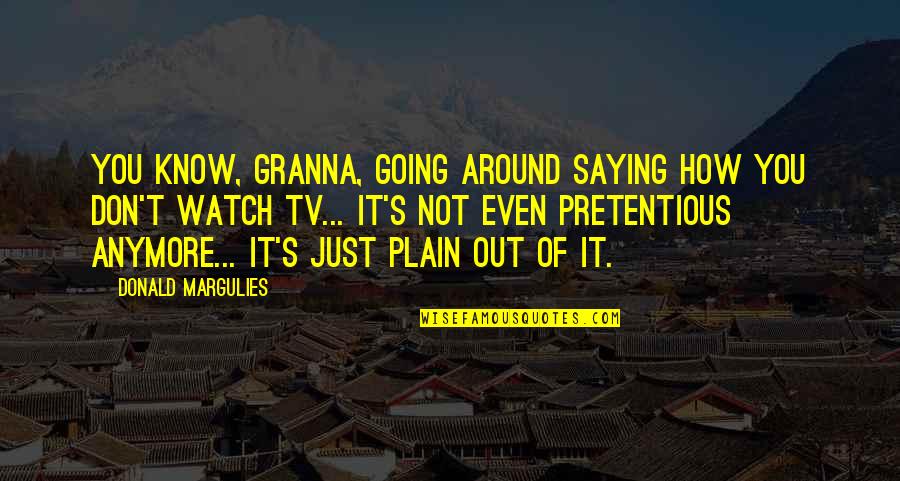 You know, Granna, going around saying how you don't watch TV... It's not even pretentious anymore... it's just plain out of it. —
Donald Margulies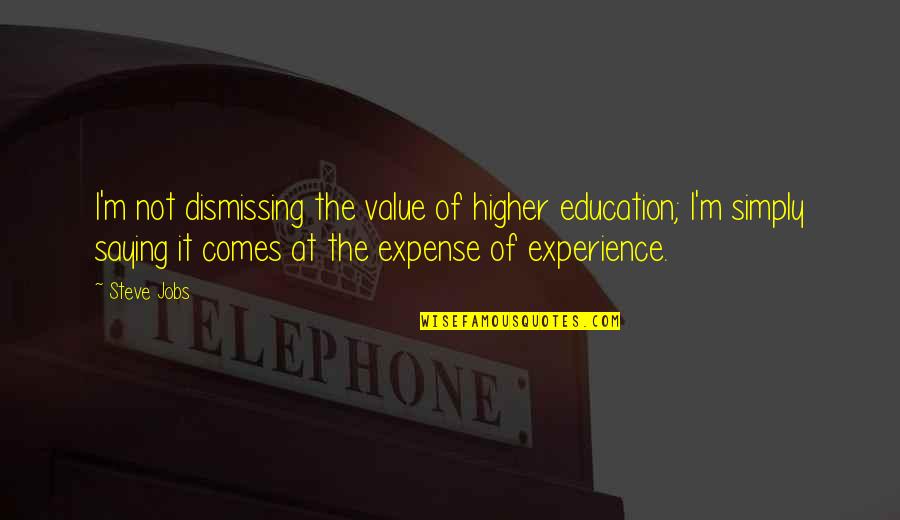 I'm not dismissing the value of higher education; I'm simply saying it comes at the expense of experience. —
Steve Jobs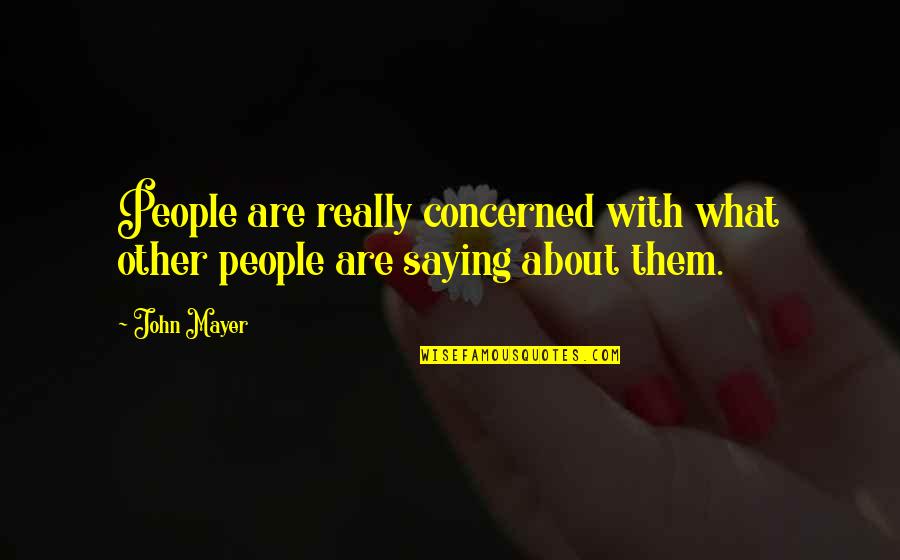 People are really concerned with what other people are saying about them. —
John Mayer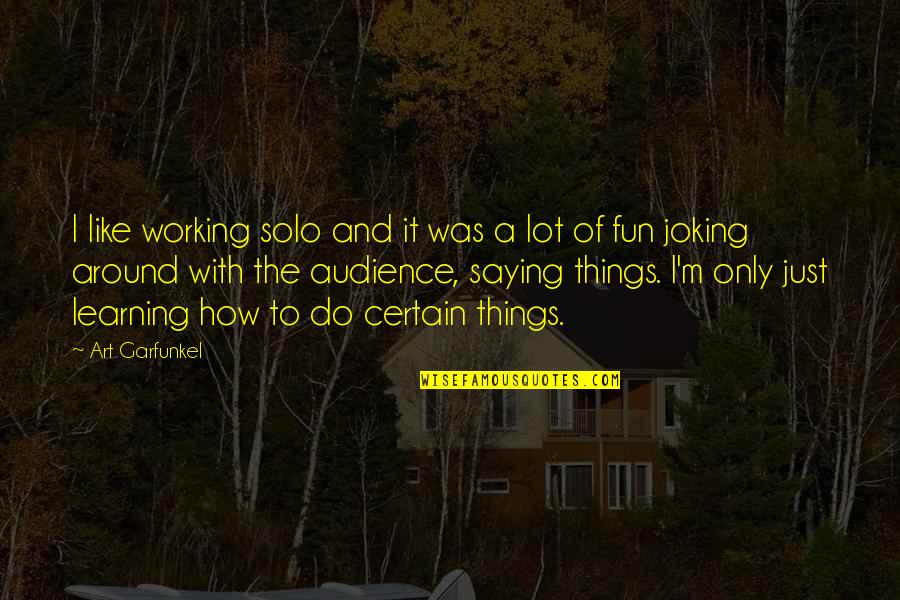 I like working solo and it was a lot of fun joking around with the audience, saying things. I'm only just learning how to do certain things. —
Art Garfunkel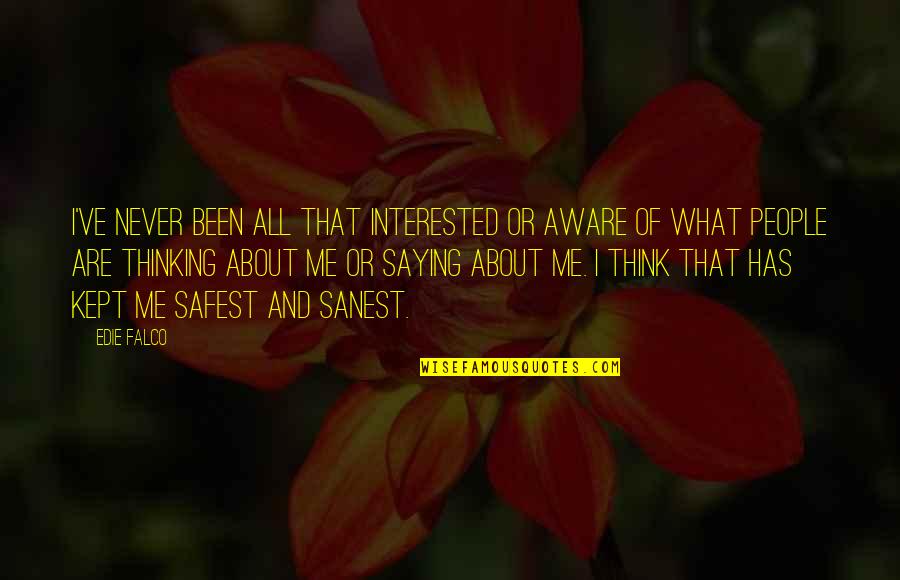 I've never been all that interested or aware of what people are thinking about me or saying about me. I think that has kept me safest and sanest. —
Edie Falco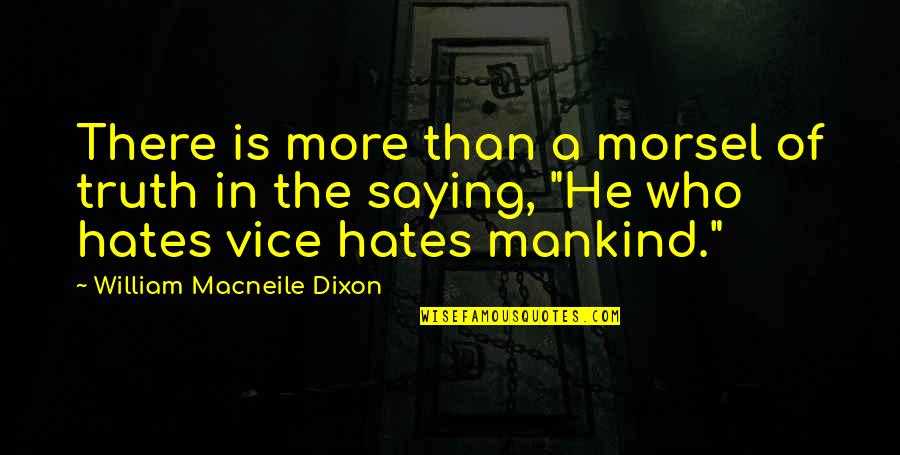 There is more than a morsel of truth in the saying, "He who hates vice hates mankind." —
William Macneile Dixon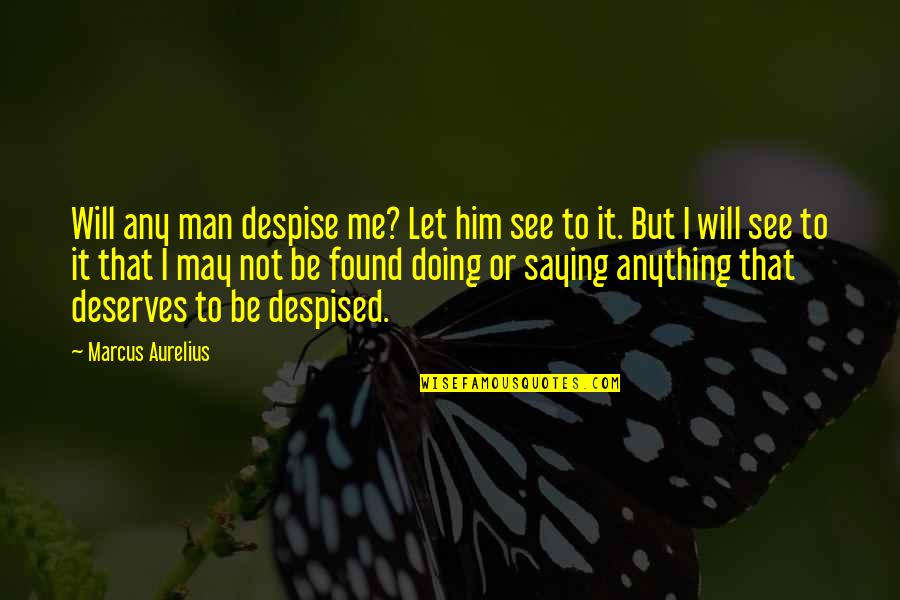 Will any man despise me? Let him see to it. But I will see to it that I may not be found doing or saying anything that deserves to be despised. —
Marcus Aurelius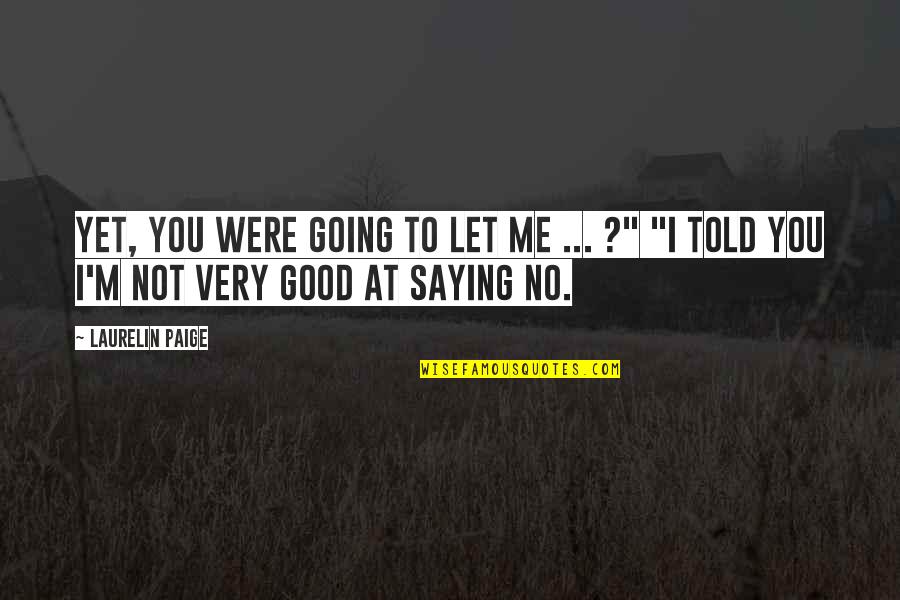 Yet, you were going to let me ... ?" "I told you I'm not very good at saying no. —
Laurelin Paige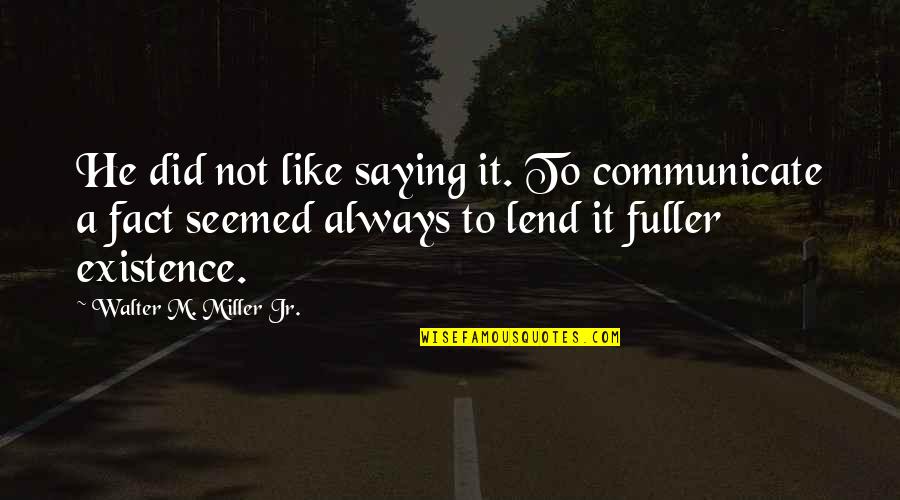 He did not like saying it. To communicate a fact seemed always to lend it fuller existence. —
Walter M. Miller Jr.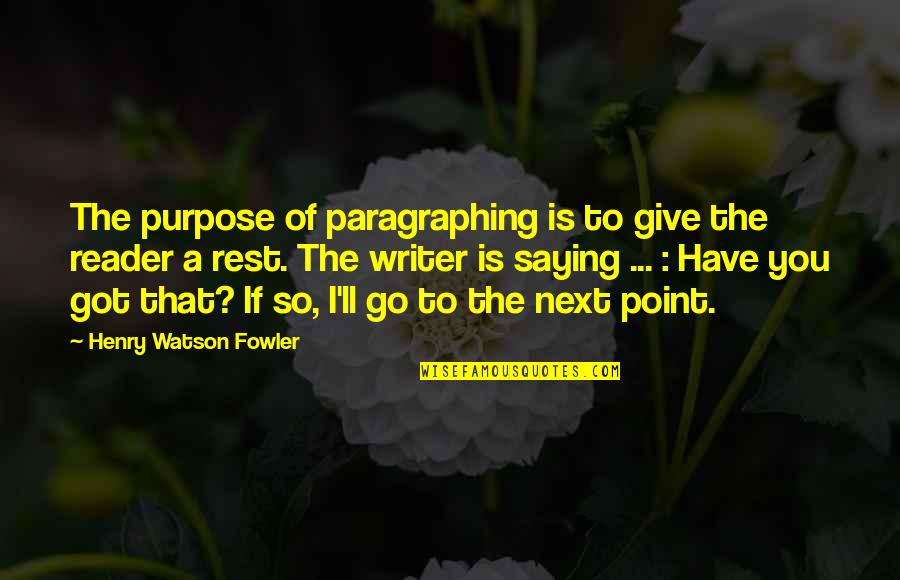 The purpose of paragraphing is to give the reader a rest. The writer is saying ... : Have you got that? If so, I'll go to the next point. —
Henry Watson Fowler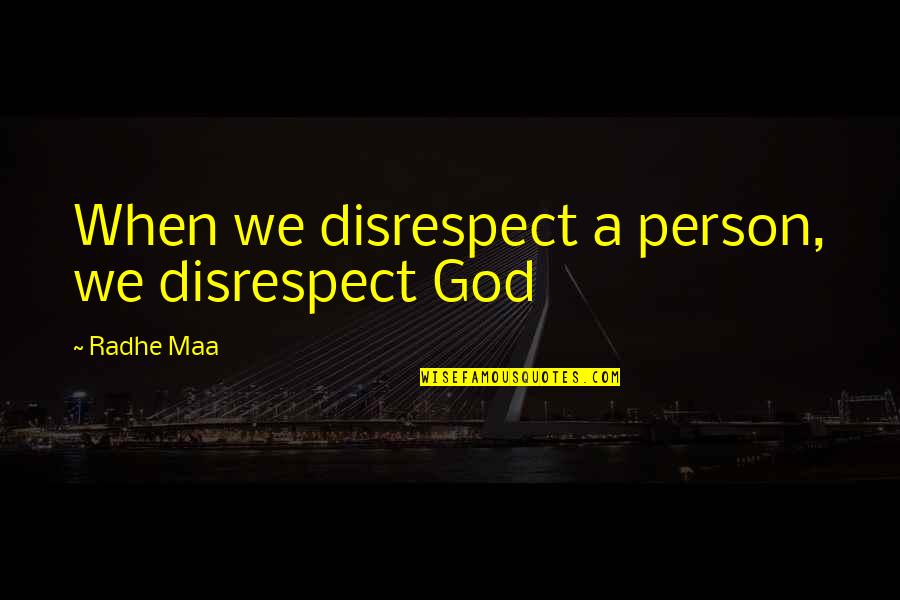 When we disrespect a person, we disrespect God —
Radhe Maa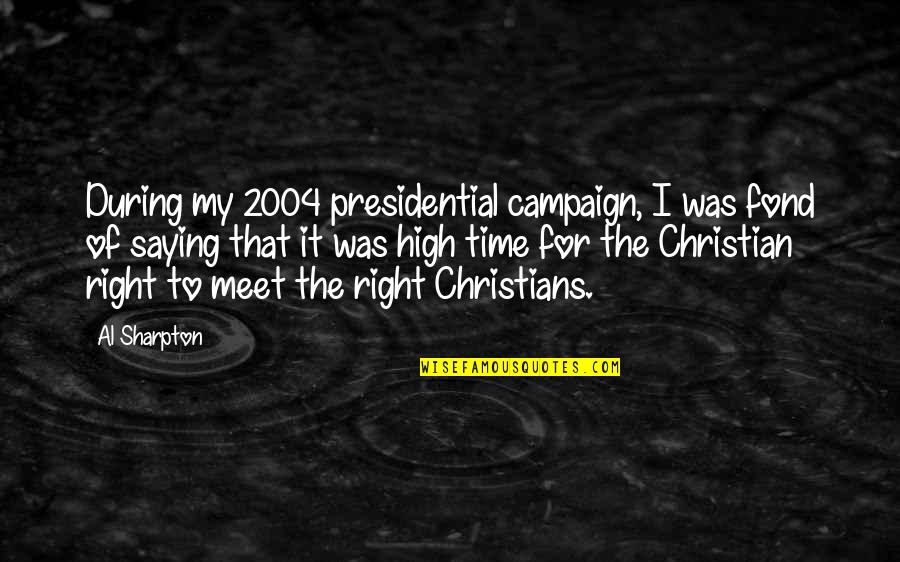 During my 2004 presidential campaign, I was fond of saying that it was high time for the Christian right to meet the right Christians. —
Al Sharpton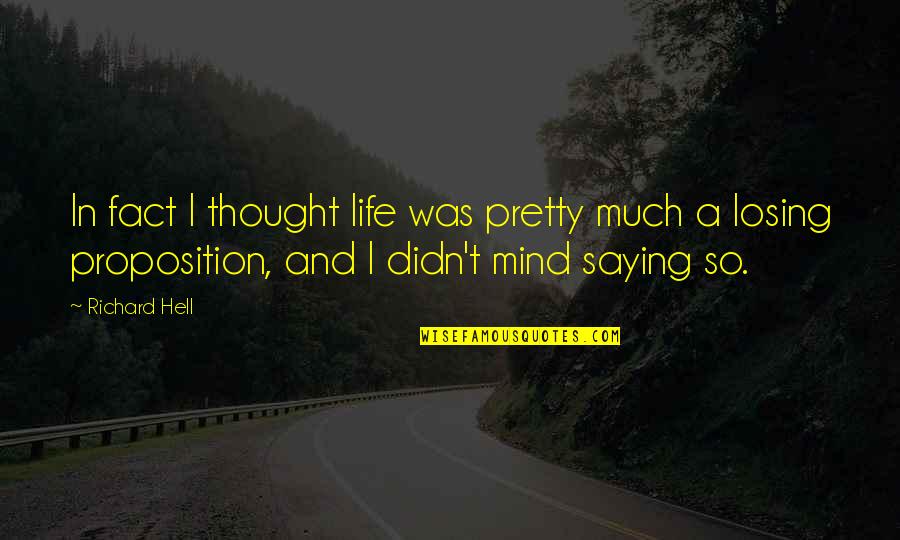 In fact I thought life was pretty much a losing proposition, and I didn't mind saying so. —
Richard Hell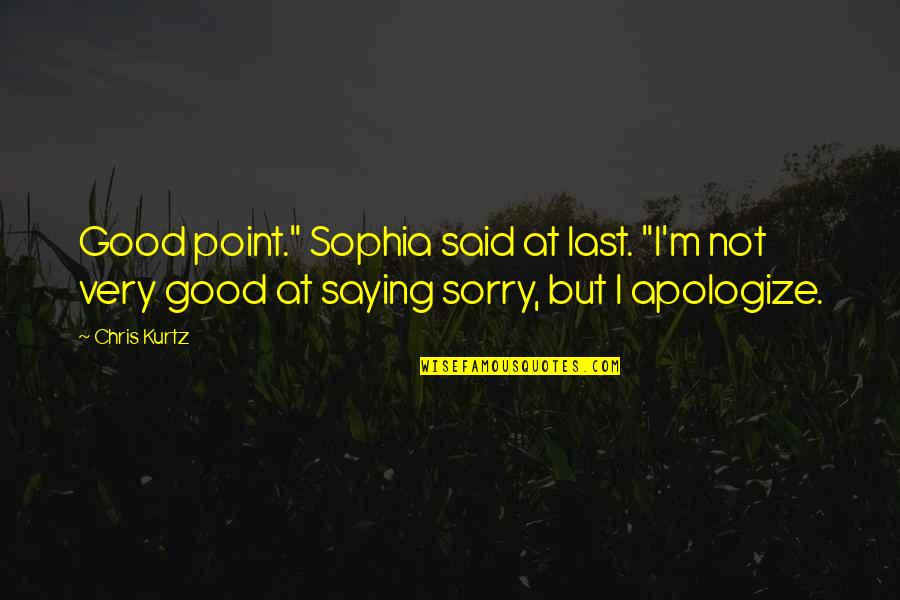 Good point." Sophia said at last. "I'm not very good at saying sorry, but I apologize. —
Chris Kurtz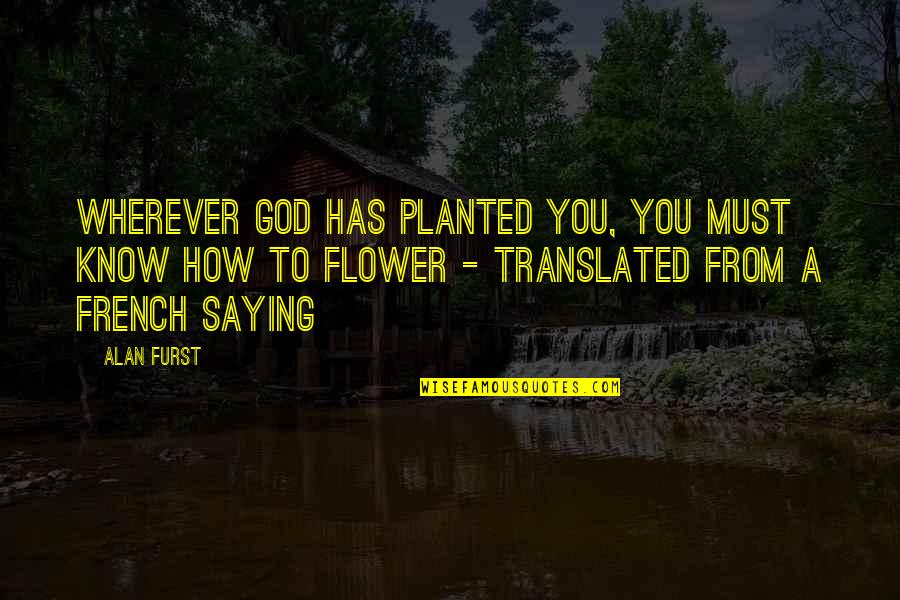 Wherever God has planted you, you must know how to flower - translated from a French saying —
Alan Furst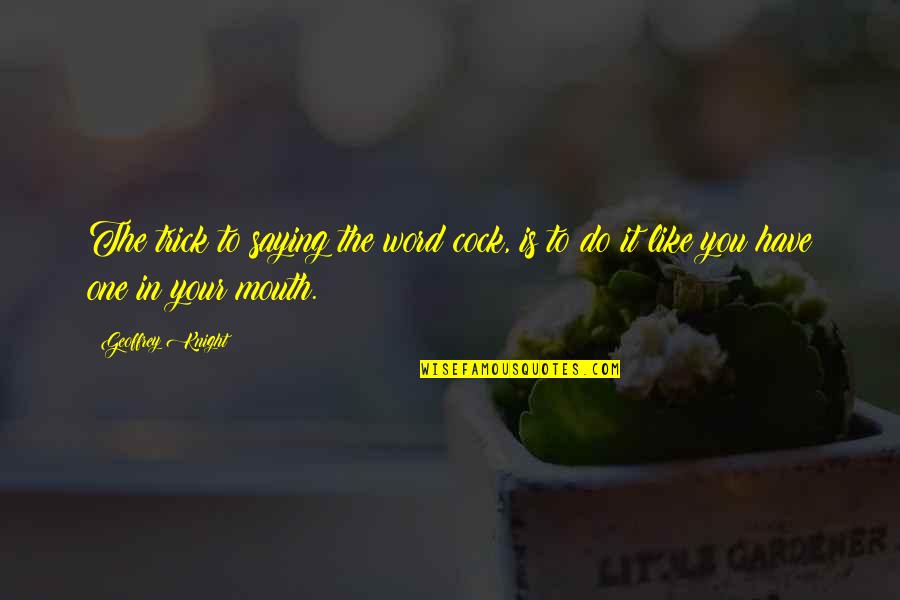 The trick to saying the word cock, is to do it like you have one in your mouth. —
Geoffrey Knight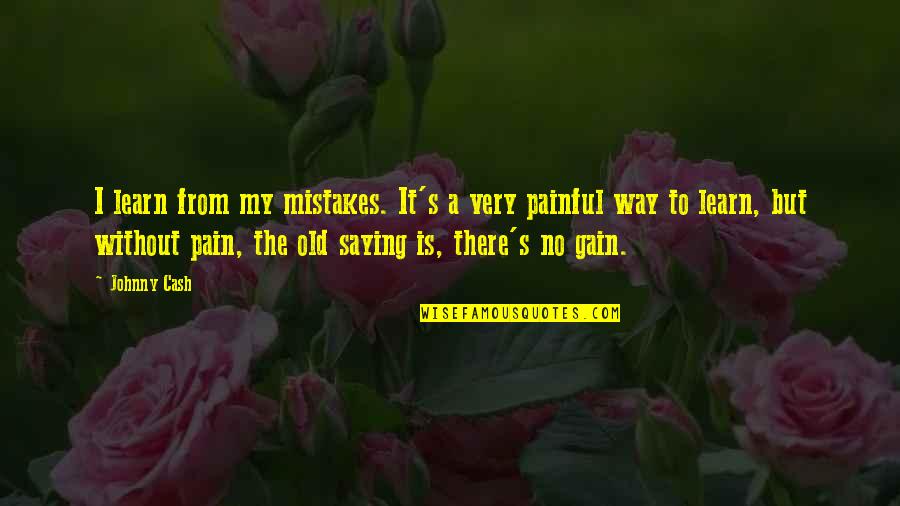 I learn from my mistakes. It's a very painful way to learn, but without pain, the old saying is, there's no gain. —
Johnny Cash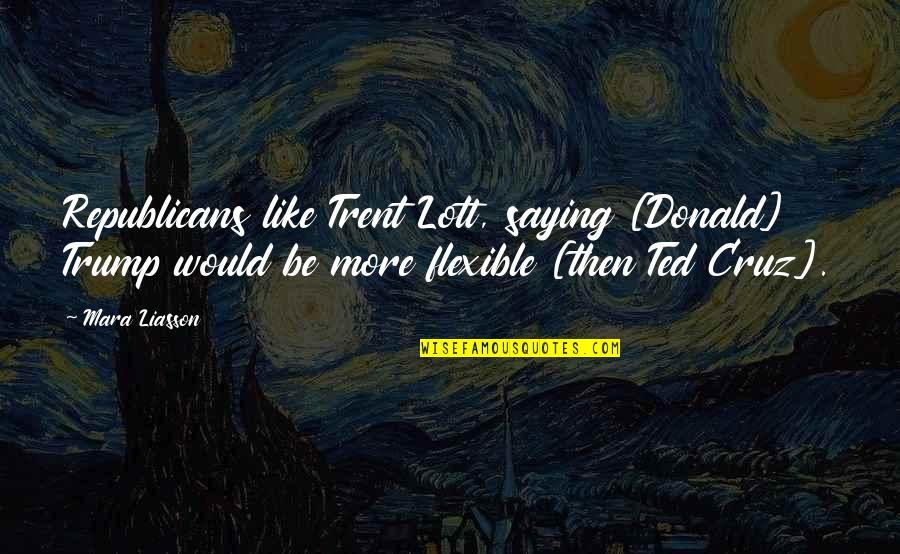 Republicans like Trent Lott, saying [Donald] Trump would be more flexible [then Ted Cruz]. —
Mara Liasson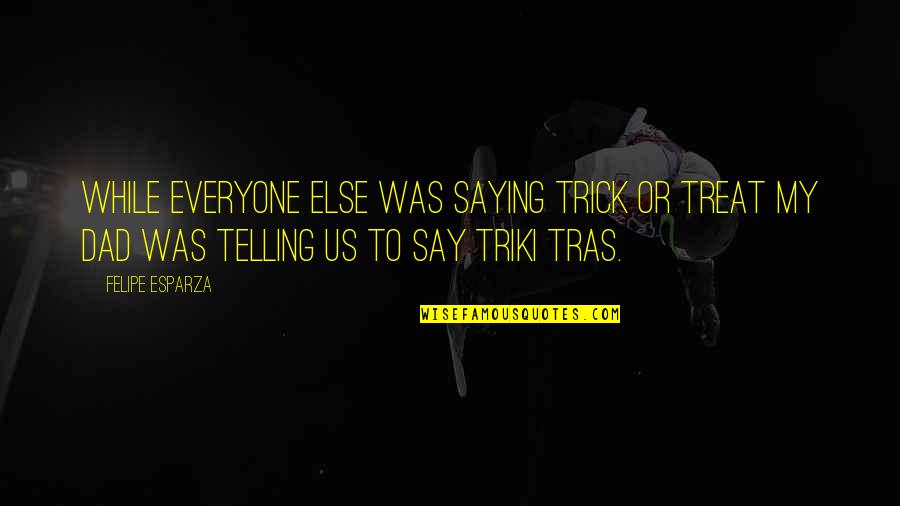 While everyone else was saying Trick or Treat my dad was telling us to say Triki Tras. —
Felipe Esparza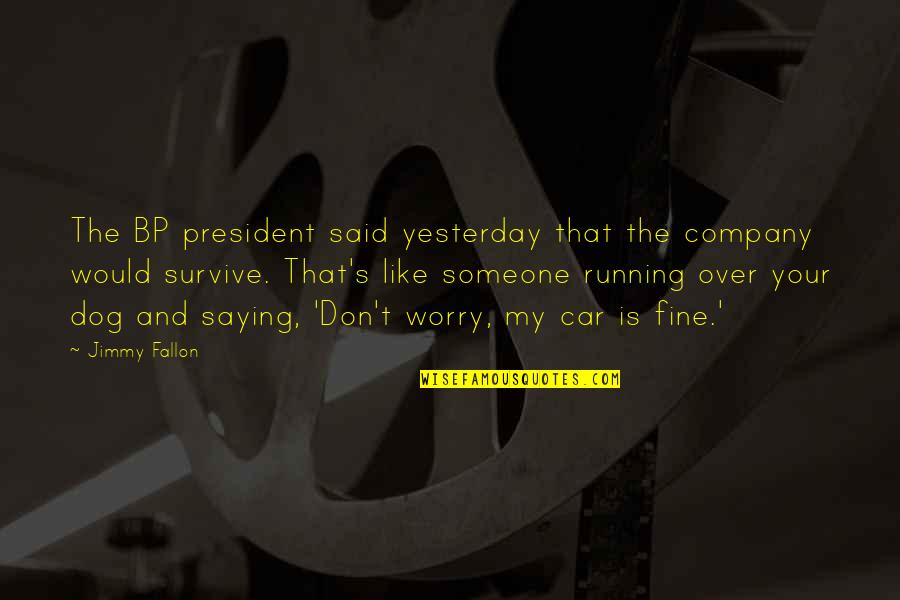 The BP president said yesterday that the company would survive. That's like someone running over your dog and saying, 'Don't worry, my car is fine.' —
Jimmy Fallon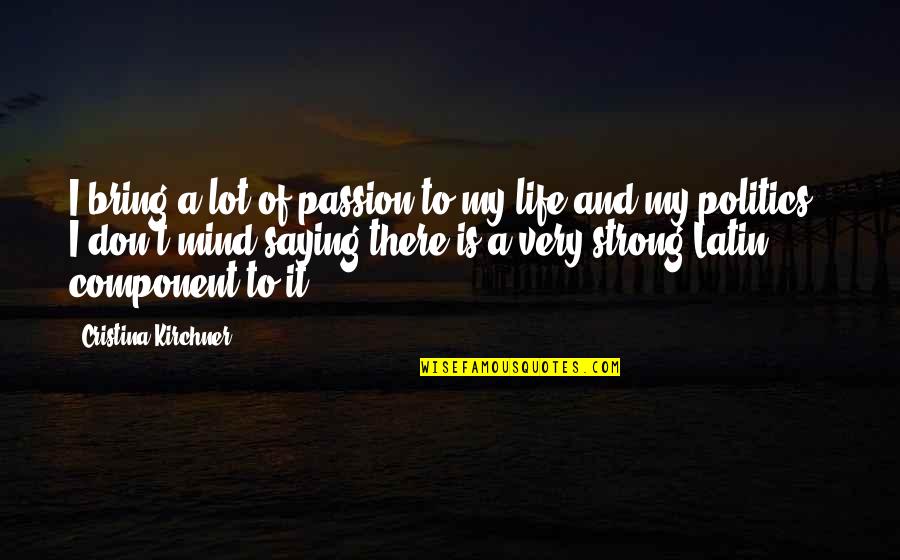 I bring a lot of passion to my life and my politics - I don't mind saying there is a very strong Latin component to it. —
Cristina Kirchner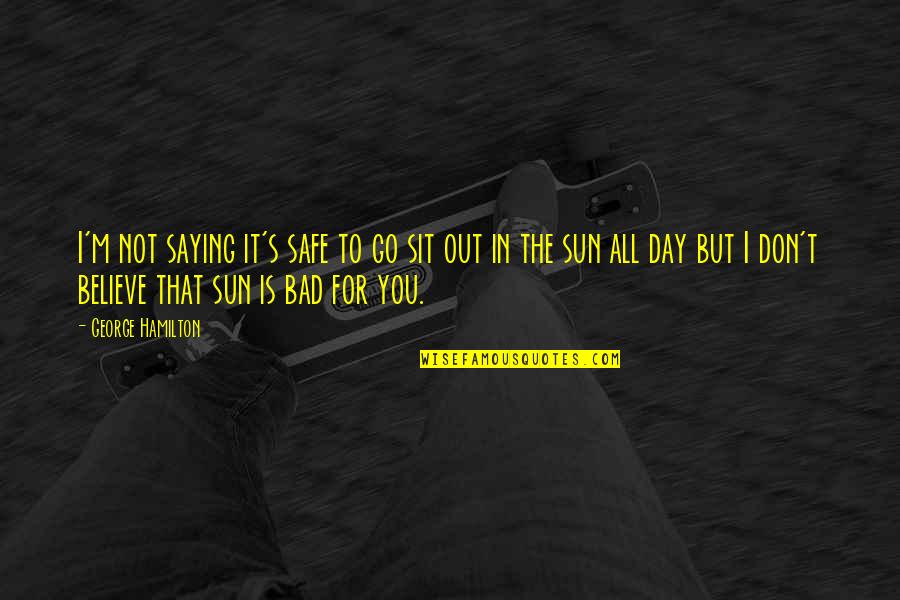 I'm not saying it's safe to go sit out in the sun all day but I don't believe that sun is bad for you. —
George Hamilton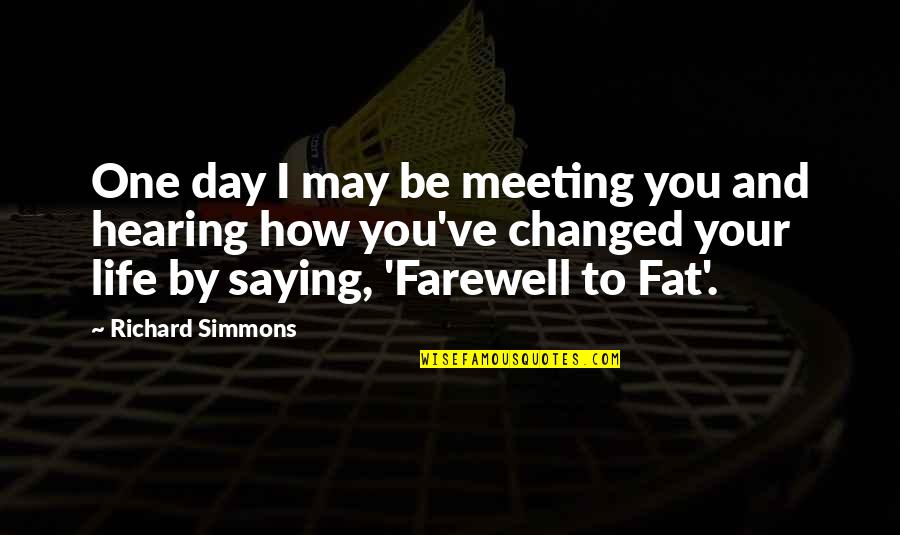 One day I may be meeting you and hearing how you've changed your life by saying, 'Farewell to Fat'. —
Richard Simmons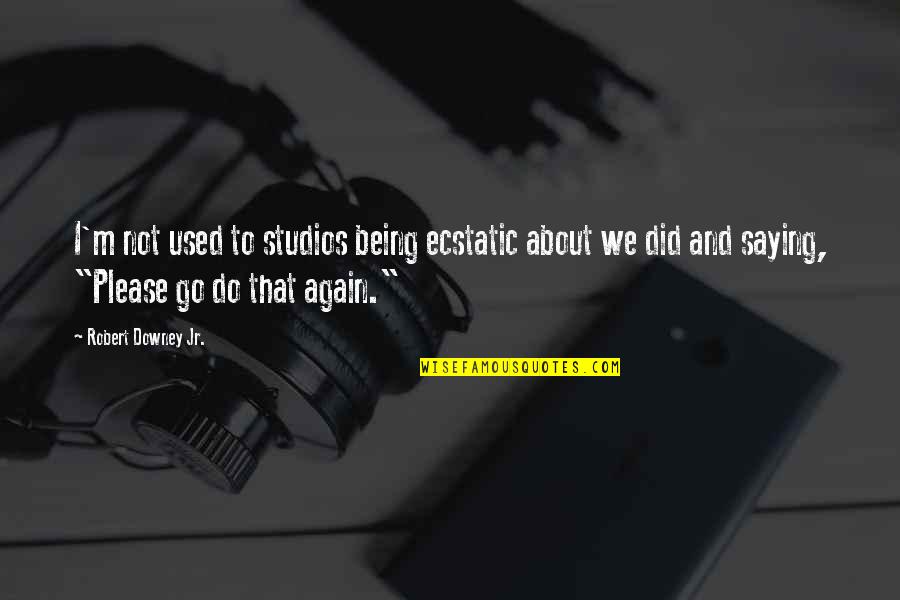 I'm not used to studios being ecstatic about we did and saying, "Please go do that again." —
Robert Downey Jr.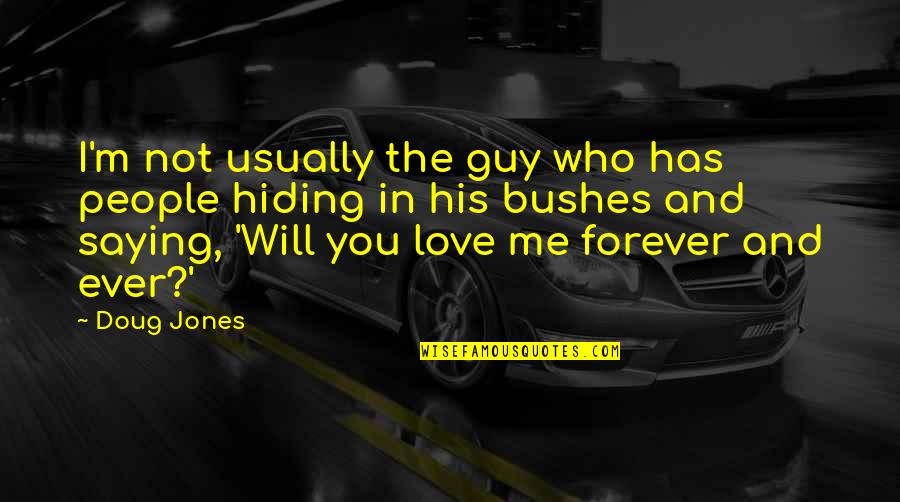 I'm not usually the guy who has people hiding in his bushes and saying, 'Will you love me forever and ever?' —
Doug Jones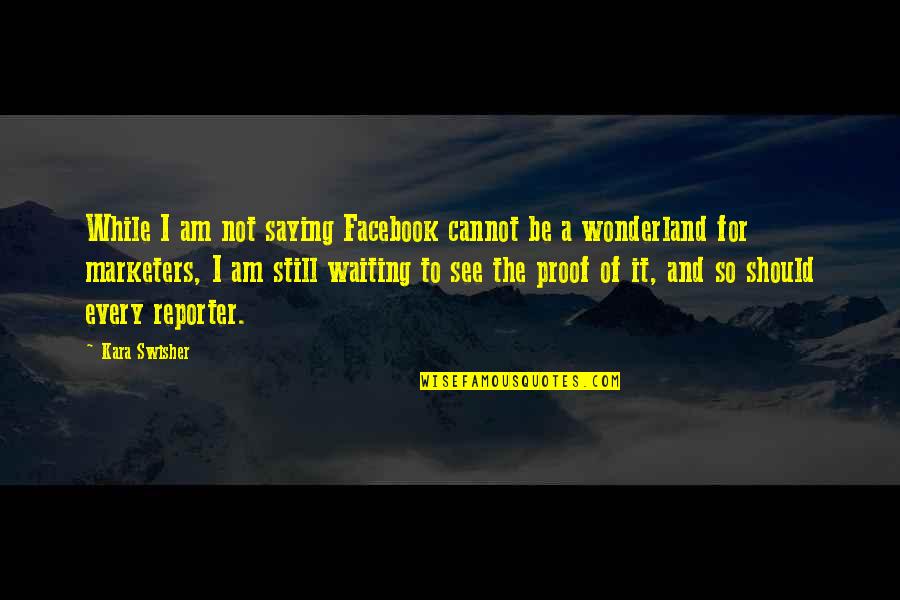 While I am not saying Facebook cannot be a wonderland for marketers, I am still waiting to see the proof of it, and so should every reporter. —
Kara Swisher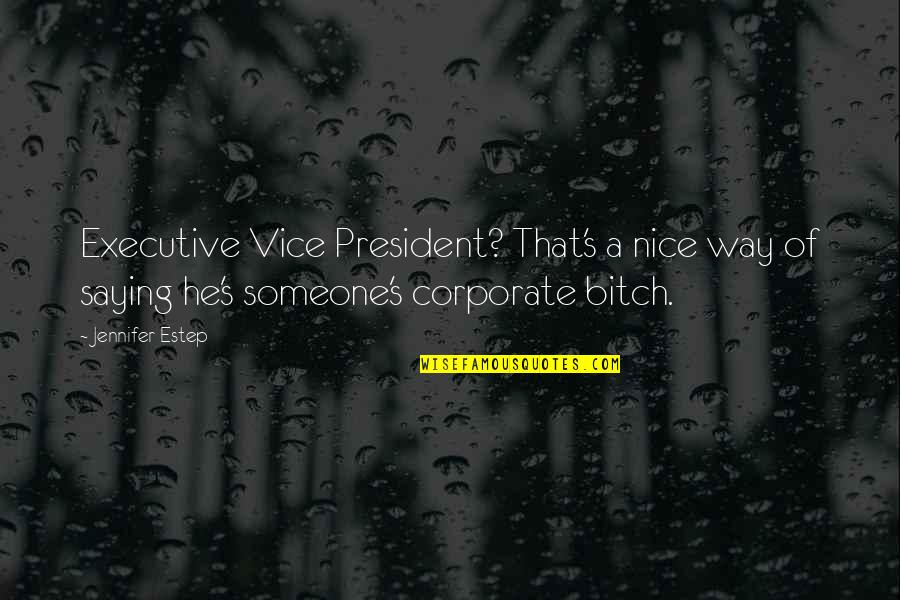 Executive Vice President? That's a nice way of saying he's someone's corporate bitch. —
Jennifer Estep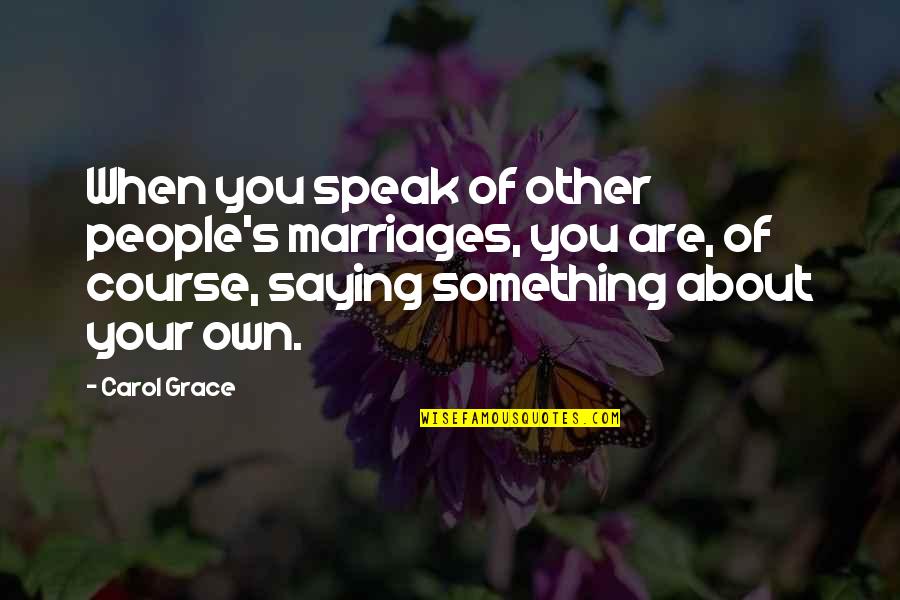 When you speak of other people's marriages, you are, of course, saying something about your own. —
Carol Grace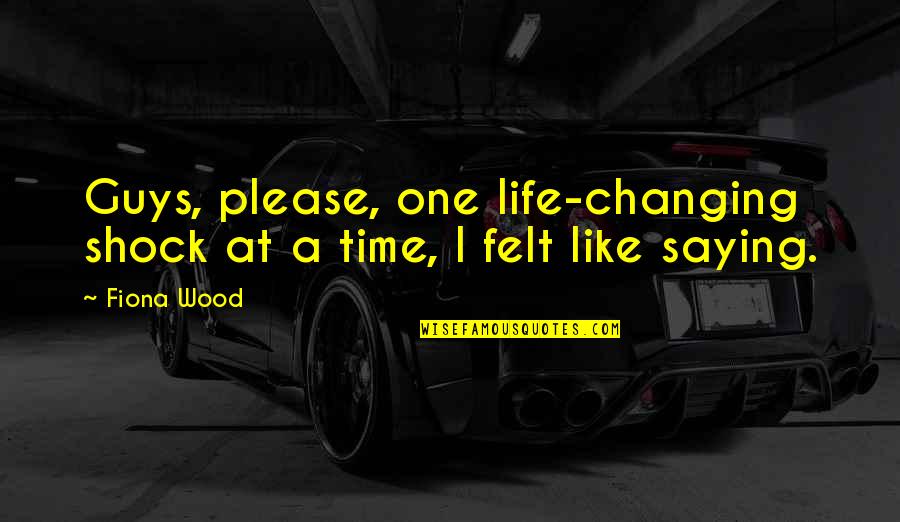 Guys, please, one life-changing shock at a time, I felt like saying. —
Fiona Wood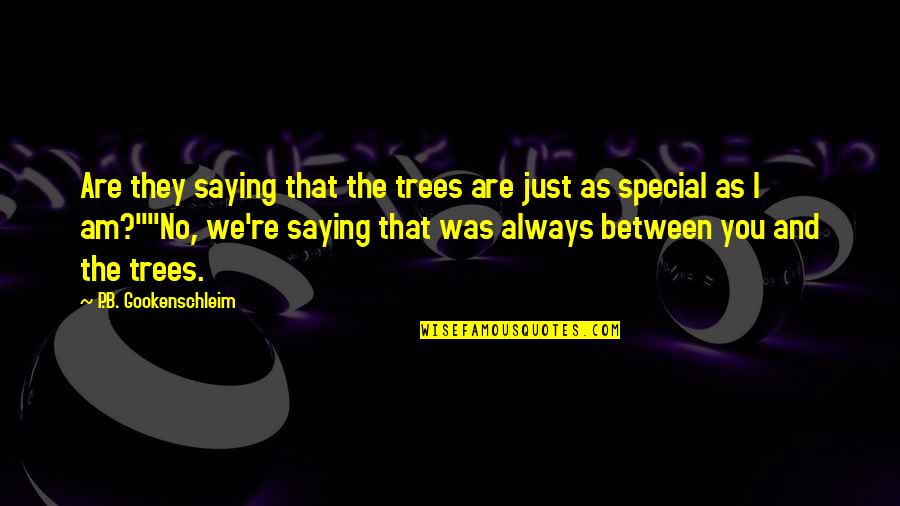 Are they saying that the trees are just as special as I am?"
"No, we're saying that was always between you and the trees. —
P.B. Gookenschleim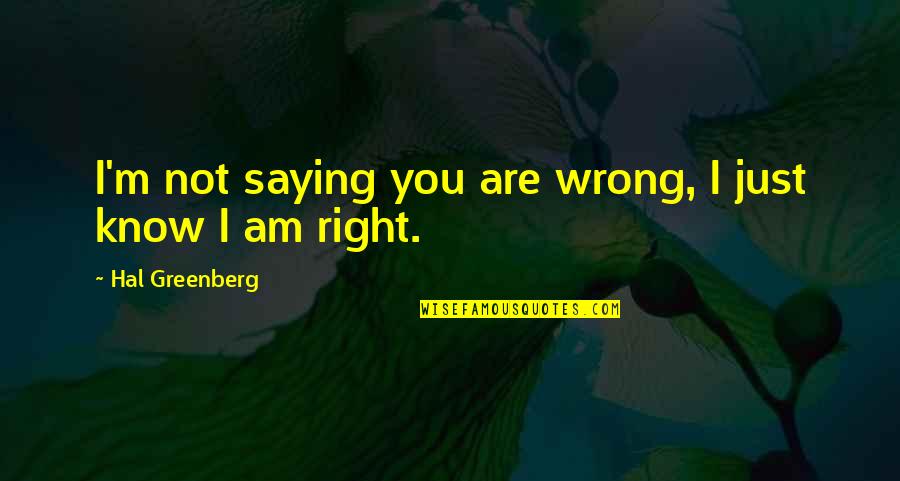 I'm not saying you are wrong, I just know I am right. —
Hal Greenberg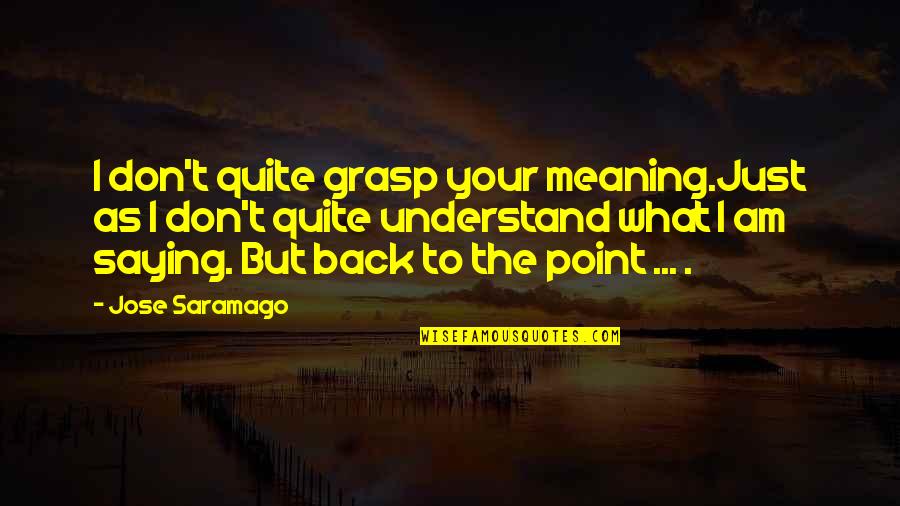 I don't quite grasp your meaning.
Just as I don't quite understand what I am saying. But back to the point ... . —
Jose Saramago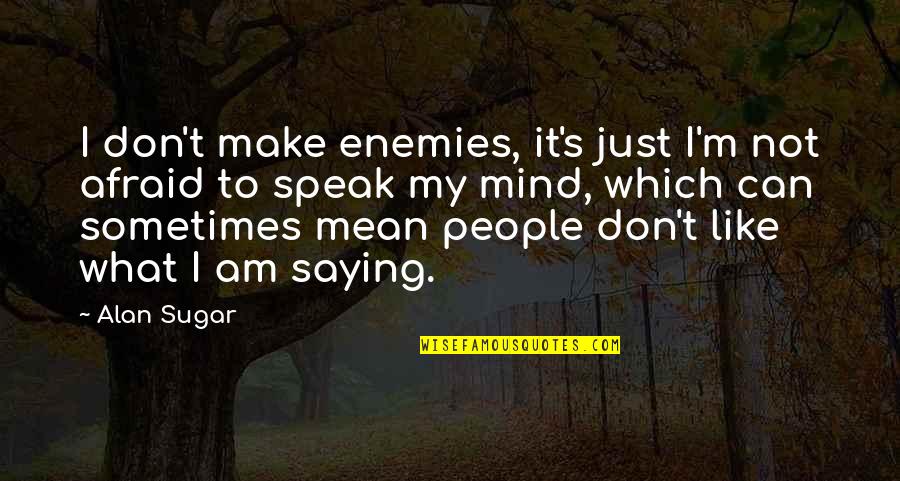 I don't make enemies, it's just I'm not afraid to speak my mind, which can sometimes mean people don't like what I am saying. —
Alan Sugar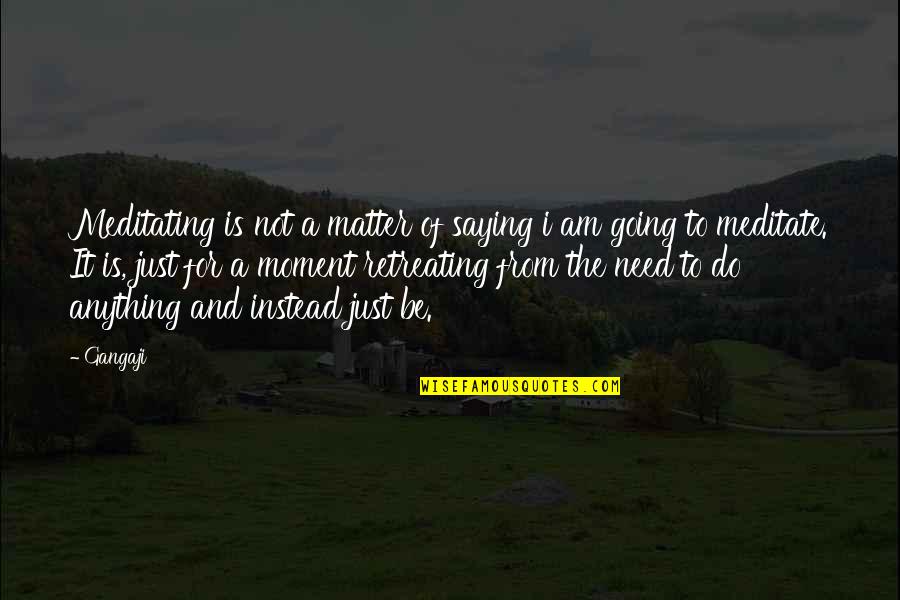 Meditating is not a matter of saying i am going to meditate. It is, just for a moment retreating from the need to do anything and instead just be. —
Gangaji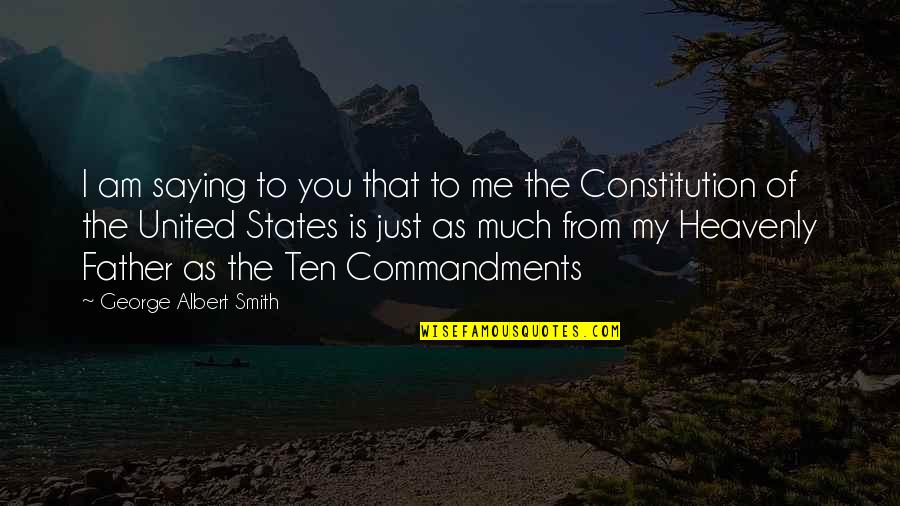 I am saying to you that to me the Constitution of the United States is just as much from my Heavenly Father as the Ten Commandments —
George Albert Smith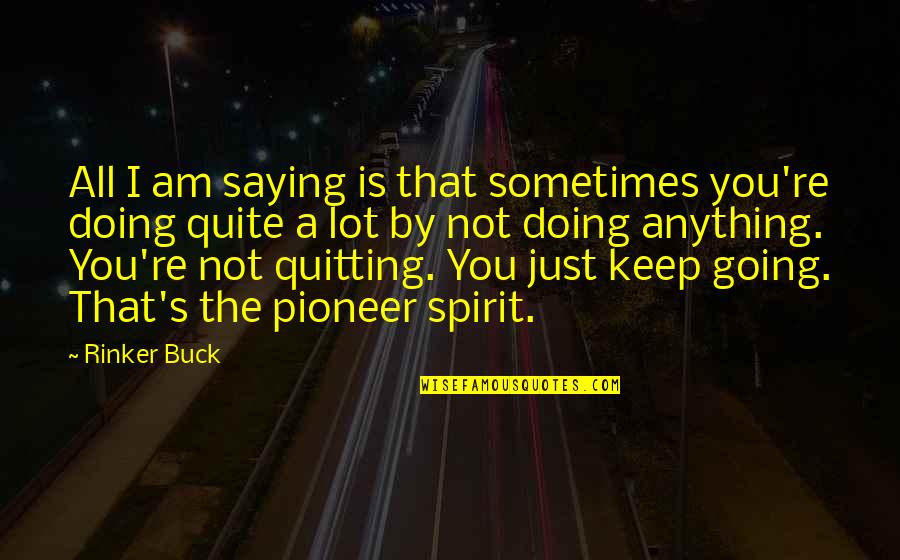 All I am saying is that sometimes you're doing quite a lot by not doing anything. You're not quitting. You just keep going. That's the pioneer spirit. —
Rinker Buck