Alwyn Quotes
Collection of top 30 famous quotes about Alwyn
Alwyn Quotes & Sayings
Happy to read and share the best inspirational Alwyn quotes, sayings and quotations on Wise Famous Quotes.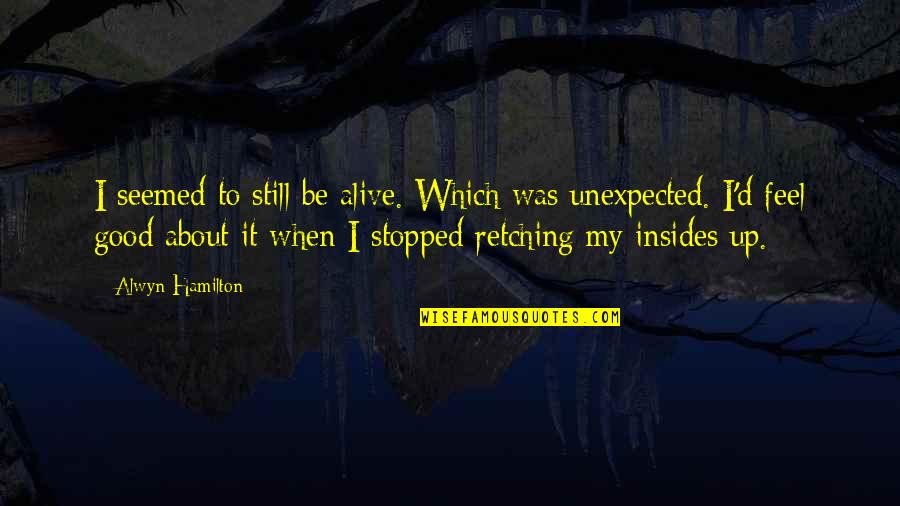 I seemed to still be alive. Which was unexpected. I'd feel good about it when I stopped retching my insides up.
—
Alwyn Hamilton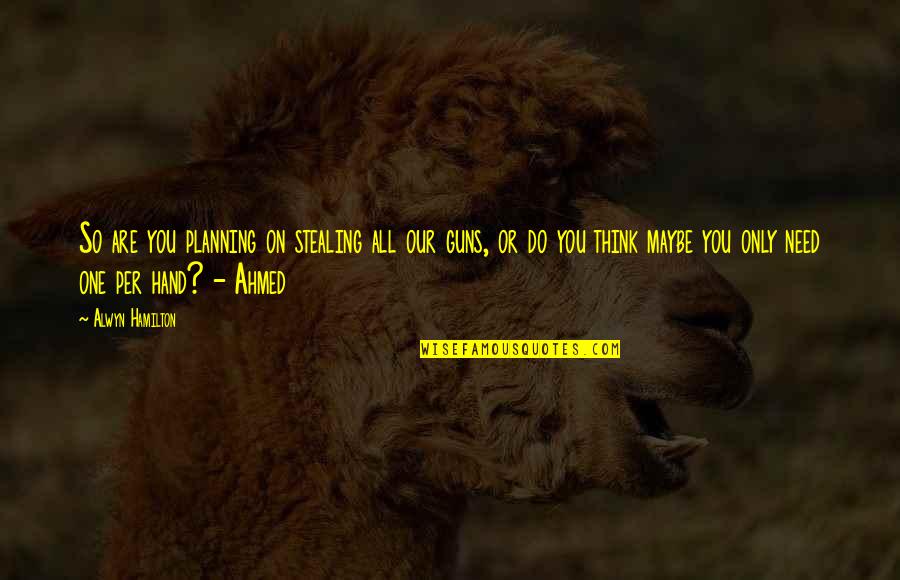 So are you planning on stealing all our guns, or do you think maybe you only need one per hand? - Ahmed
—
Alwyn Hamilton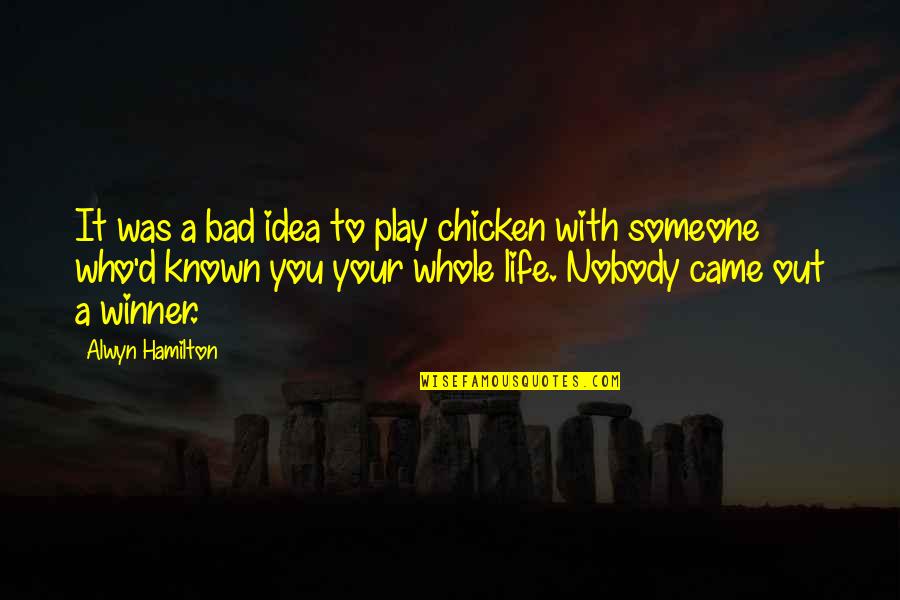 It was a bad idea to play chicken with someone who'd known you your whole life. Nobody came out a winner.
—
Alwyn Hamilton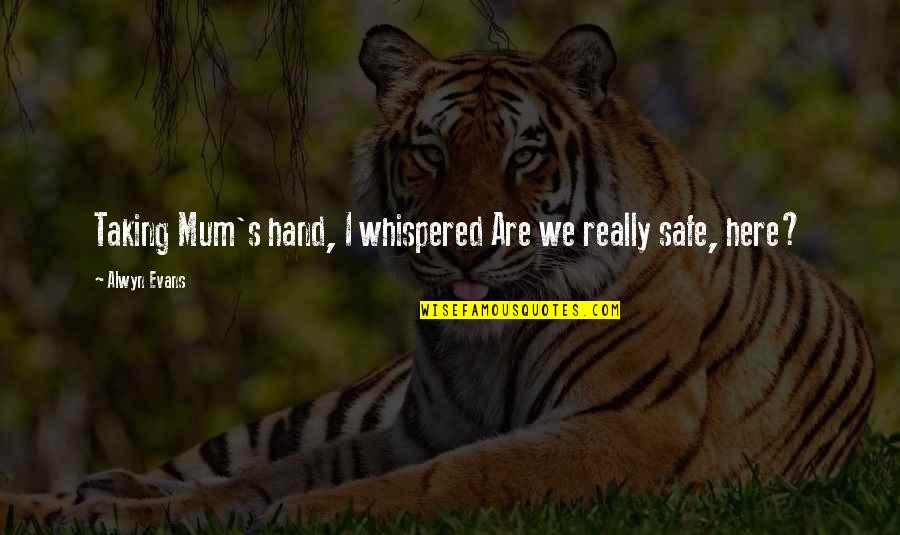 Taking Mum's hand, I whispered Are we really safe, here? —
Alwyn Evans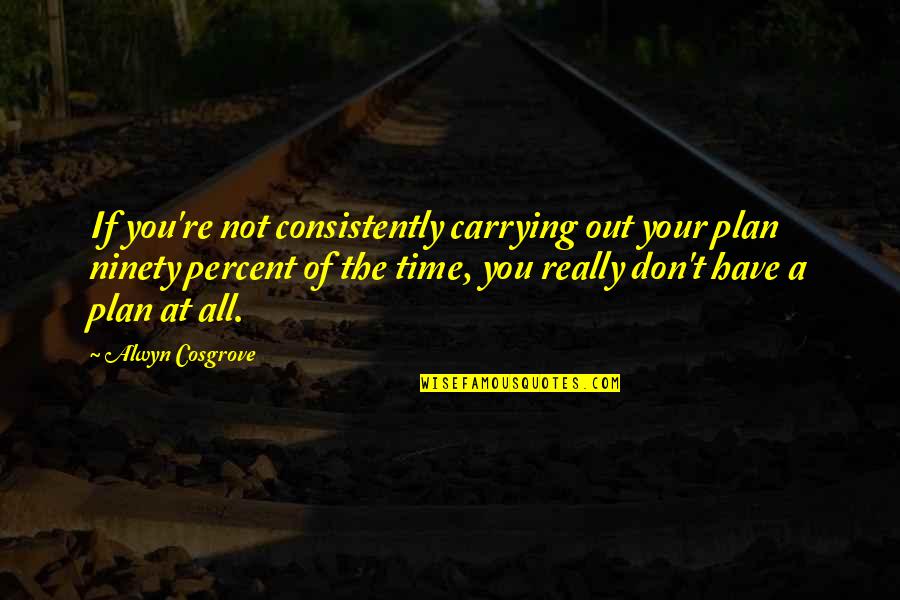 If you're not consistently carrying out your plan ninety percent of the time, you really don't have a plan at all. —
Alwyn Cosgrove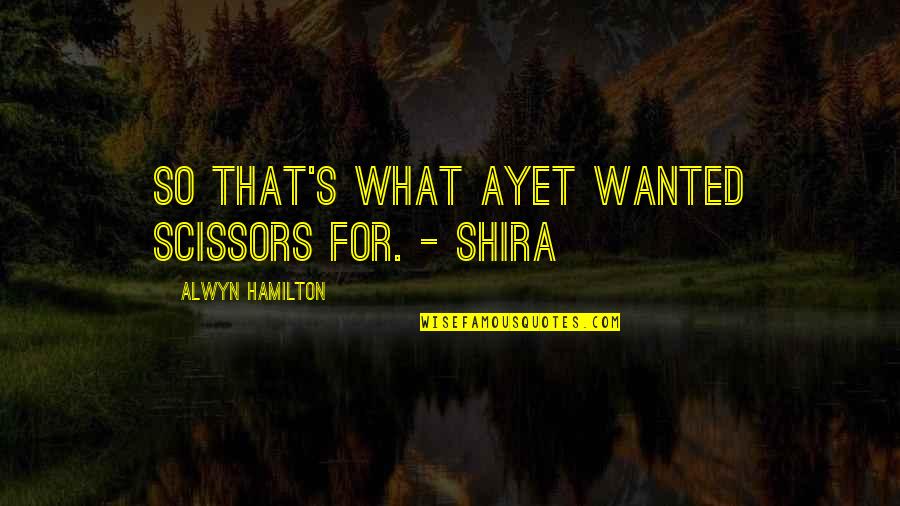 So that's what Ayet wanted scissors for. - Shira —
Alwyn Hamilton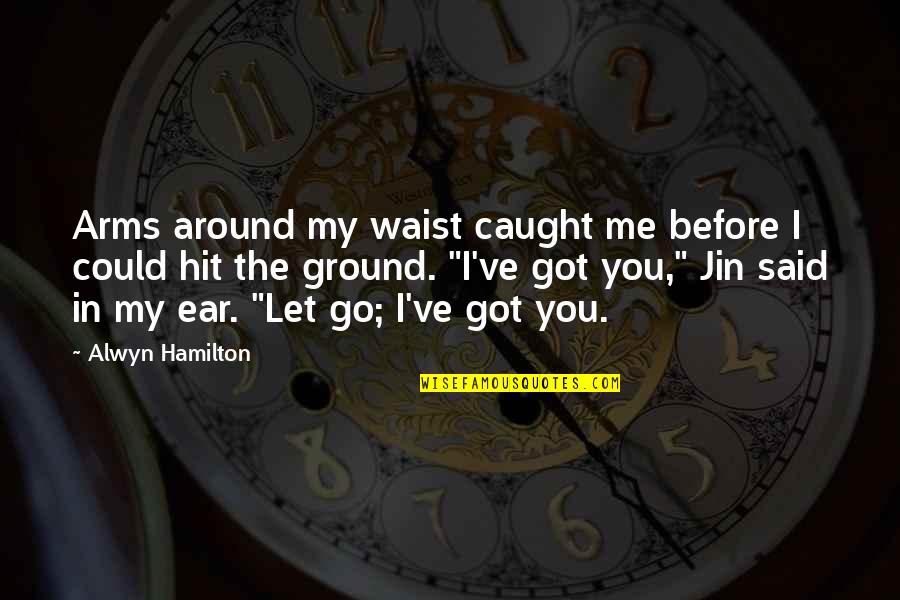 Arms around my waist caught me before I could hit the ground. "I've got you," Jin said in my ear. "Let go; I've got you. —
Alwyn Hamilton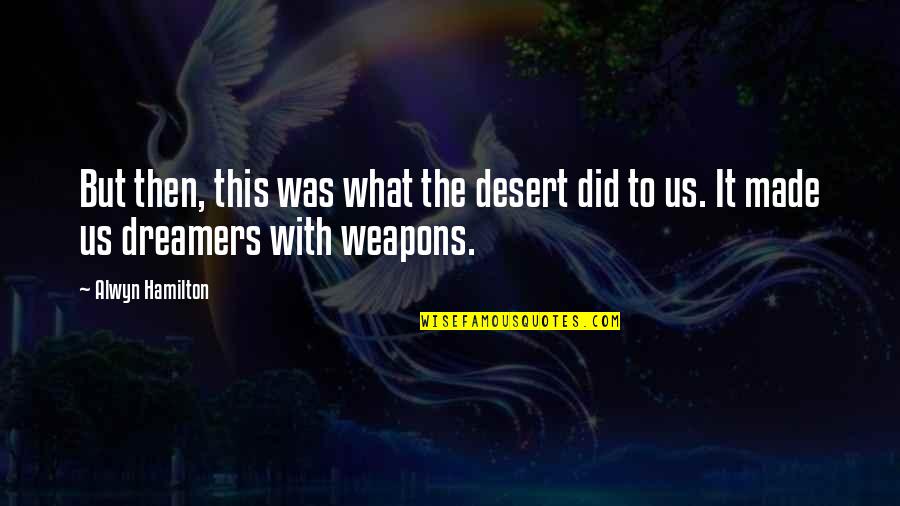 But then, this was what the desert did to us. It made us dreamers with weapons. —
Alwyn Hamilton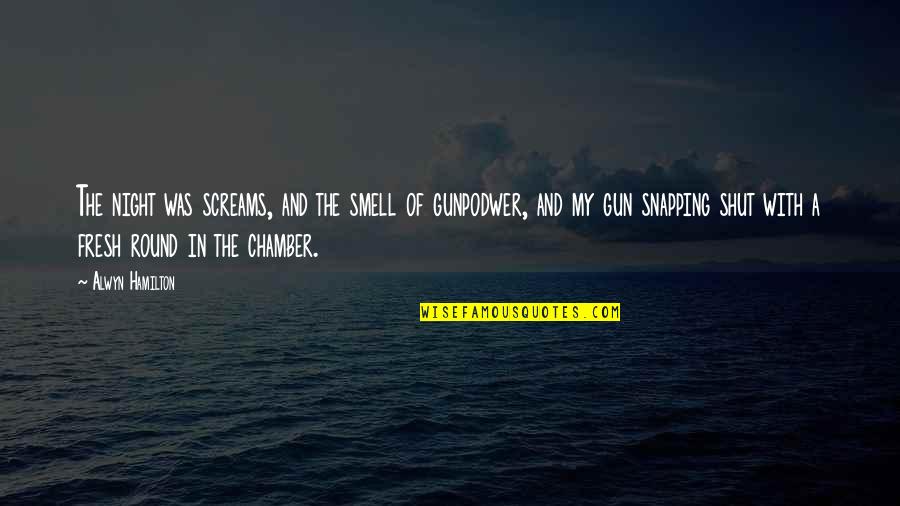 The night was screams, and the smell of gunpodwer, and my gun snapping shut with a fresh round in the chamber. —
Alwyn Hamilton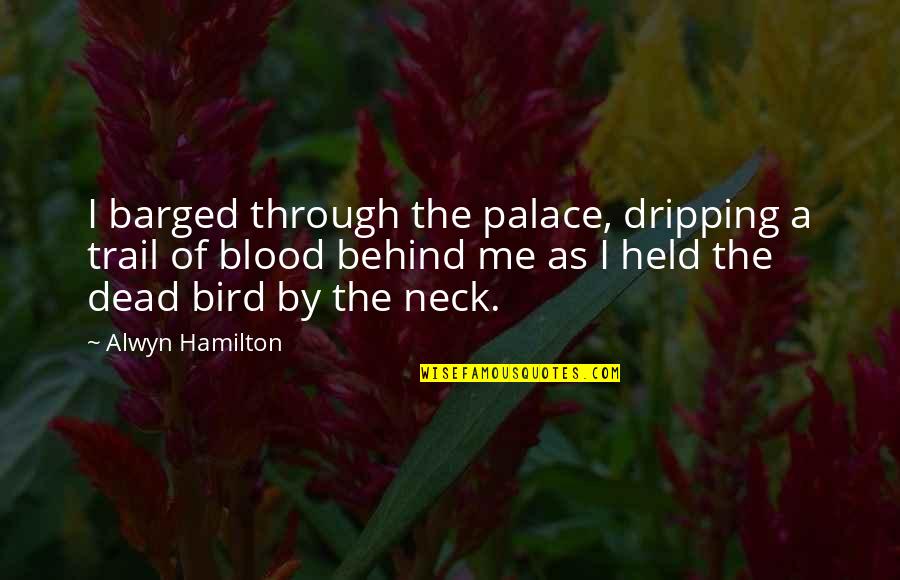 I barged through the palace, dripping a trail of blood behind me as I held the dead bird by the neck. —
Alwyn Hamilton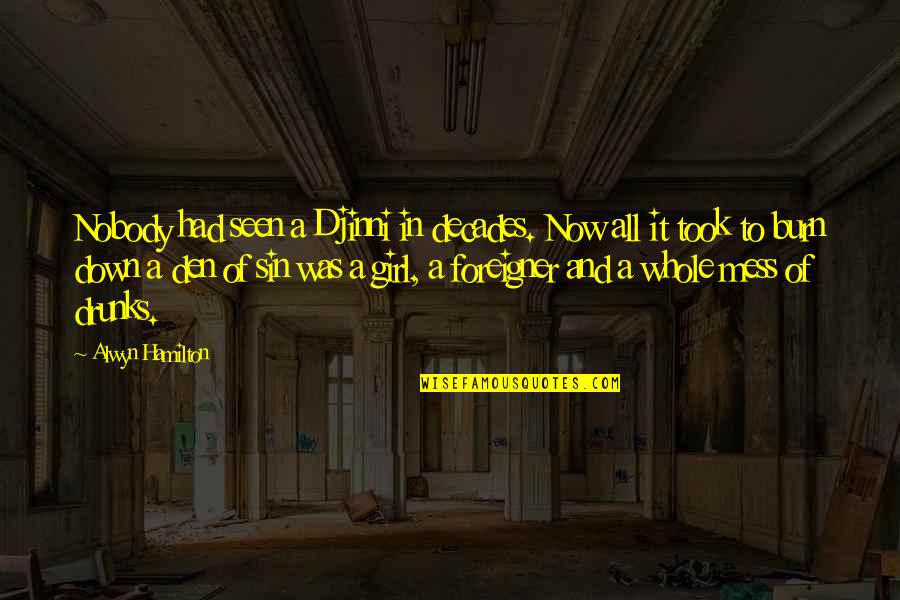 Nobody had seen a Djinni in decades. Now all it took to burn down a den of sin was a girl, a foreigner and a whole mess of drunks. —
Alwyn Hamilton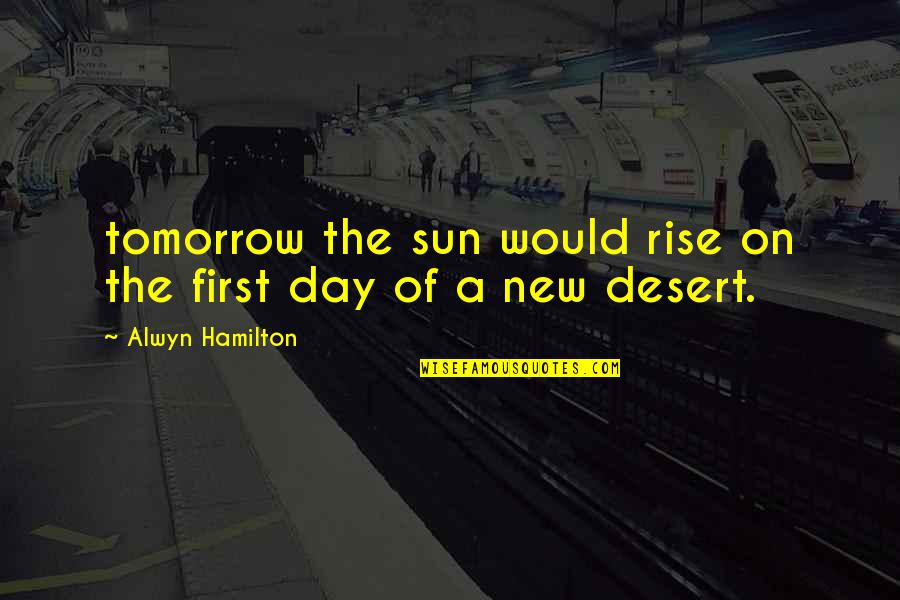 tomorrow the sun would rise on the first day of a new desert. —
Alwyn Hamilton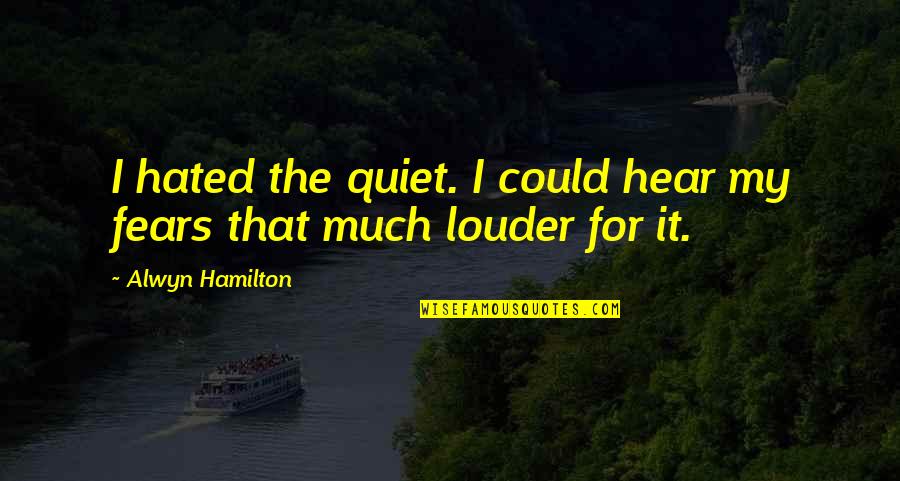 I hated the quiet. I could hear my fears that much louder for it. —
Alwyn Hamilton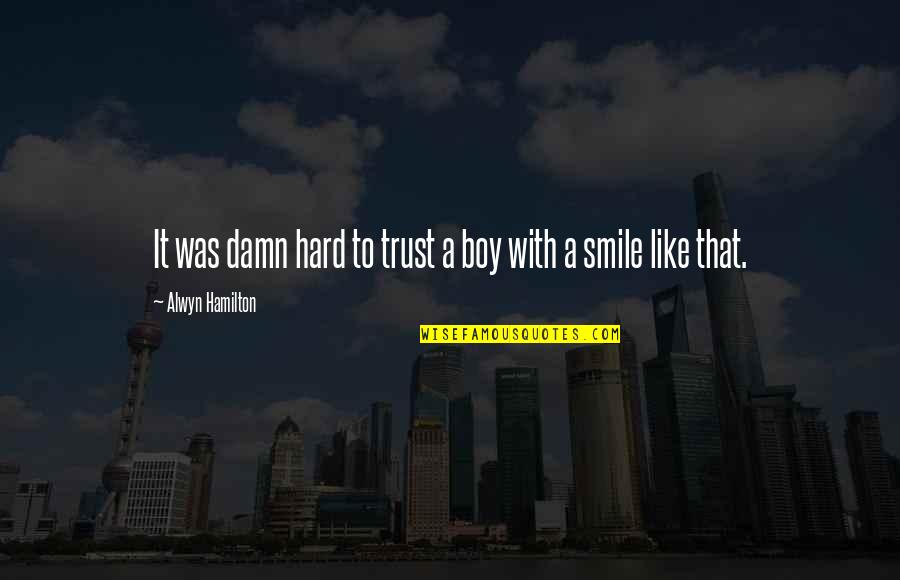 It was damn hard to trust a boy with a smile like that. —
Alwyn Hamilton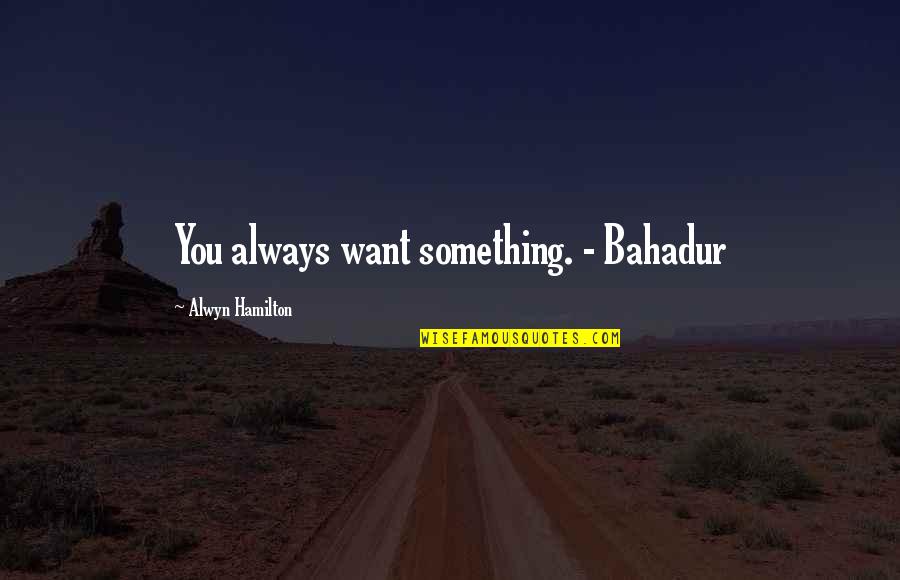 You always want something. - Bahadur —
Alwyn Hamilton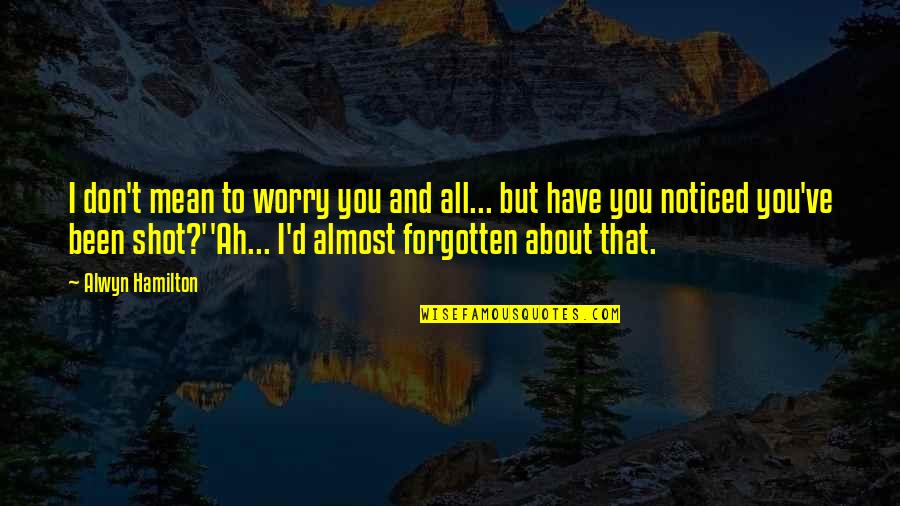 I don't mean to worry you and all... but have you noticed you've been shot?'
'Ah... I'd almost forgotten about that. —
Alwyn Hamilton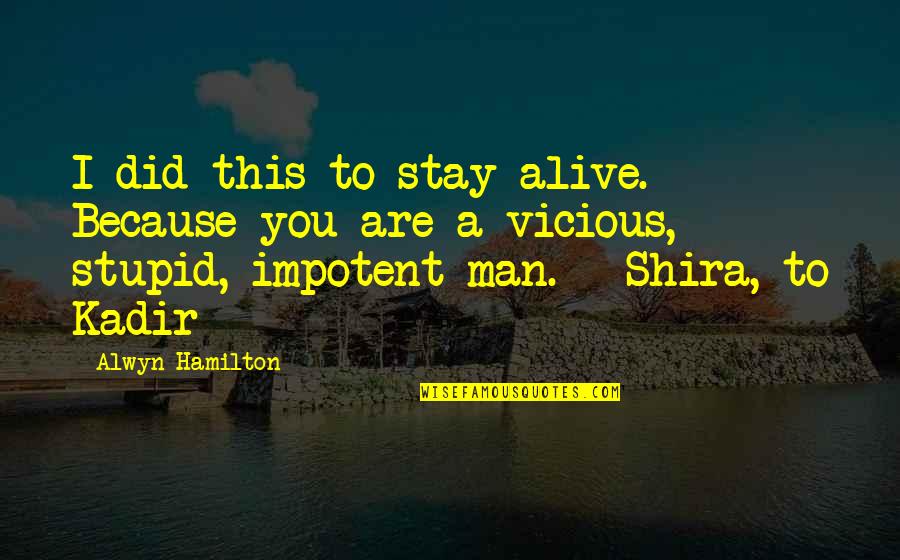 I did this to stay alive. Because you are a vicious, stupid, impotent man. - Shira, to Kadir —
Alwyn Hamilton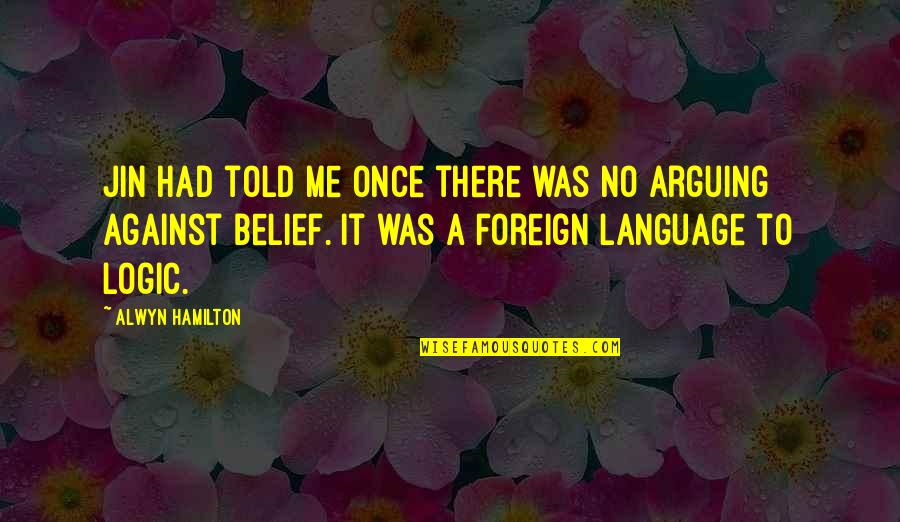 Jin had told me once there was no arguing against belief. It was a foreign language to logic. —
Alwyn Hamilton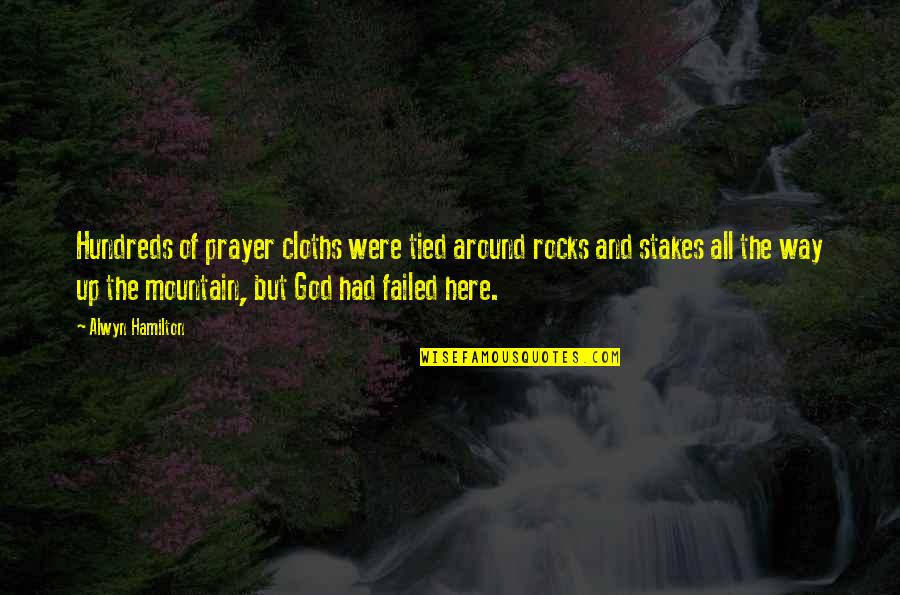 Hundreds of prayer cloths were tied around rocks and stakes all the way up the mountain, but God had failed here. —
Alwyn Hamilton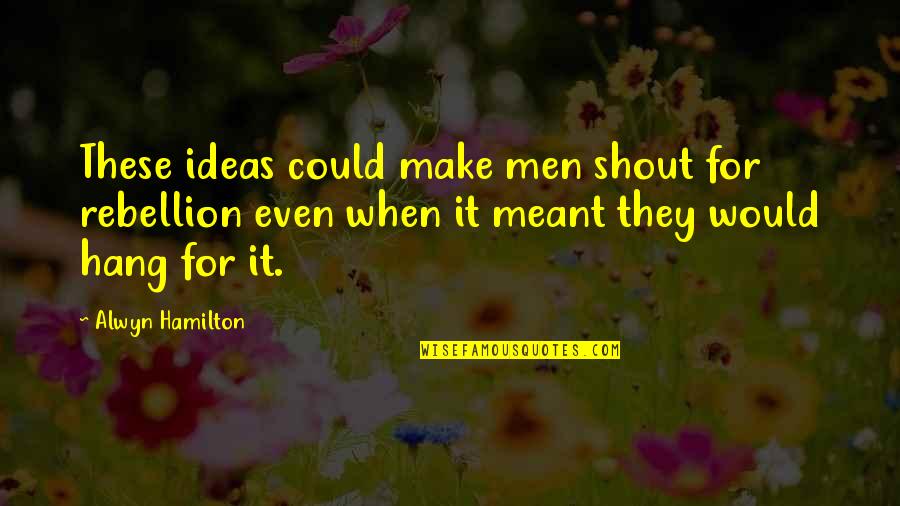 These ideas could make men shout for rebellion even when it meant they would hang for it. —
Alwyn Hamilton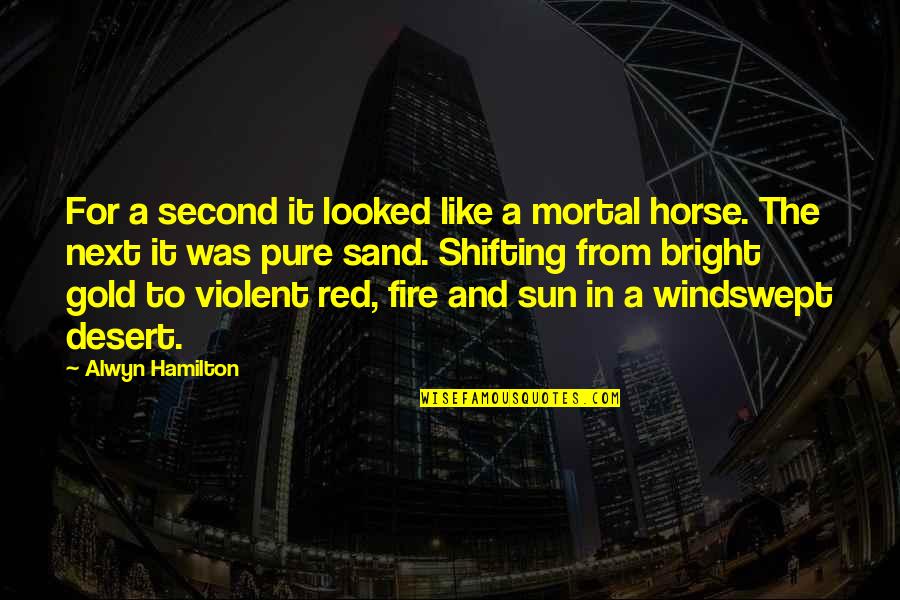 For a second it looked like a mortal horse. The next it was pure sand. Shifting from bright gold to violent red, fire and sun in a windswept desert. —
Alwyn Hamilton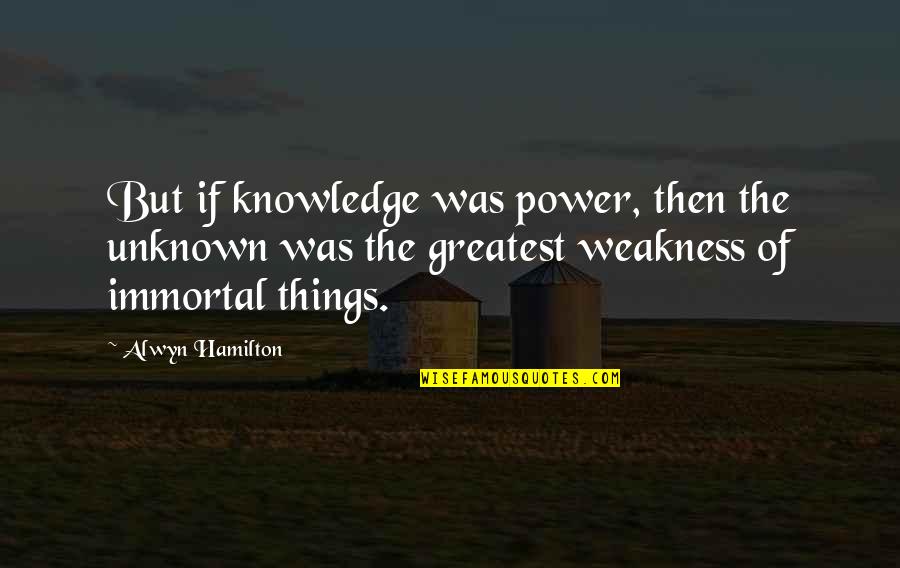 But if knowledge was power, then the unknown was the greatest weakness of immortal things. —
Alwyn Hamilton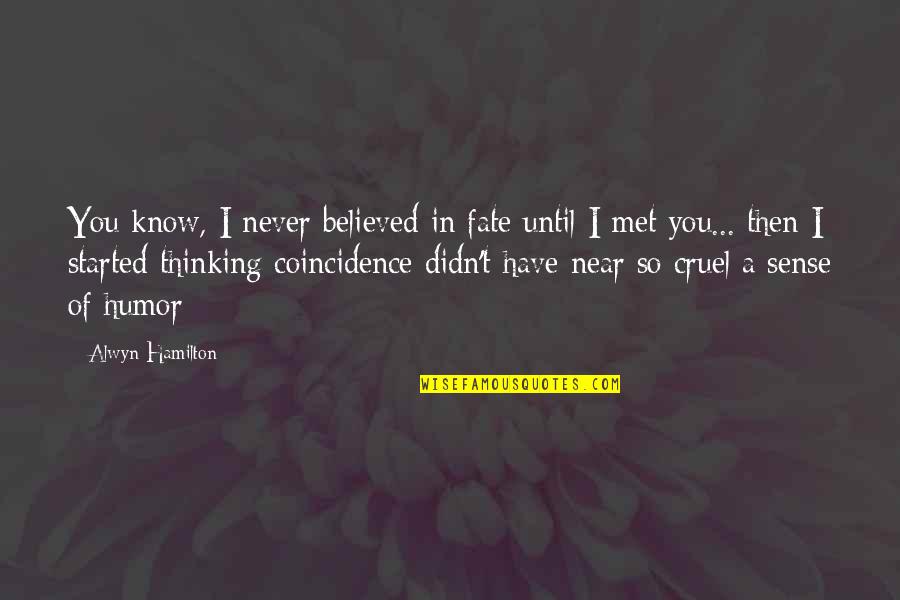 You know, I never believed in fate until I met you... then I started thinking coincidence didn't have near so cruel a sense of humor —
Alwyn Hamilton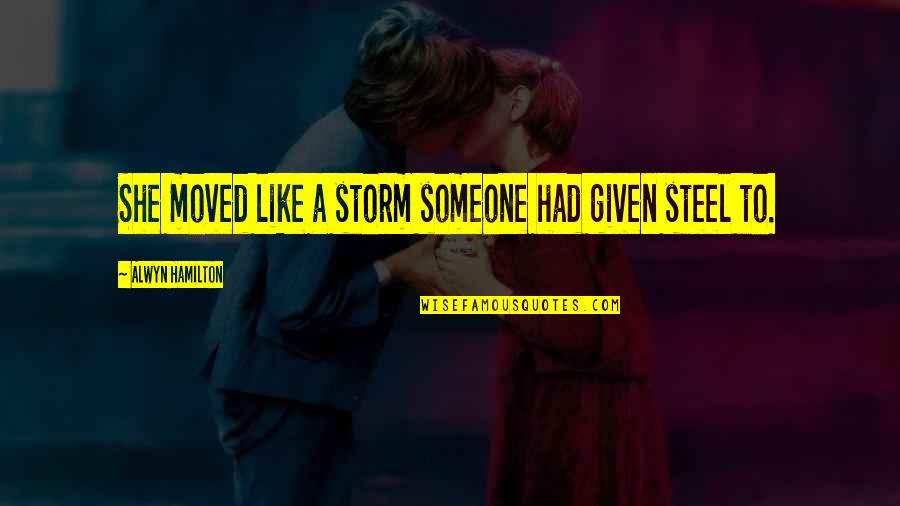 She moved like a storm someone had given steel to. —
Alwyn Hamilton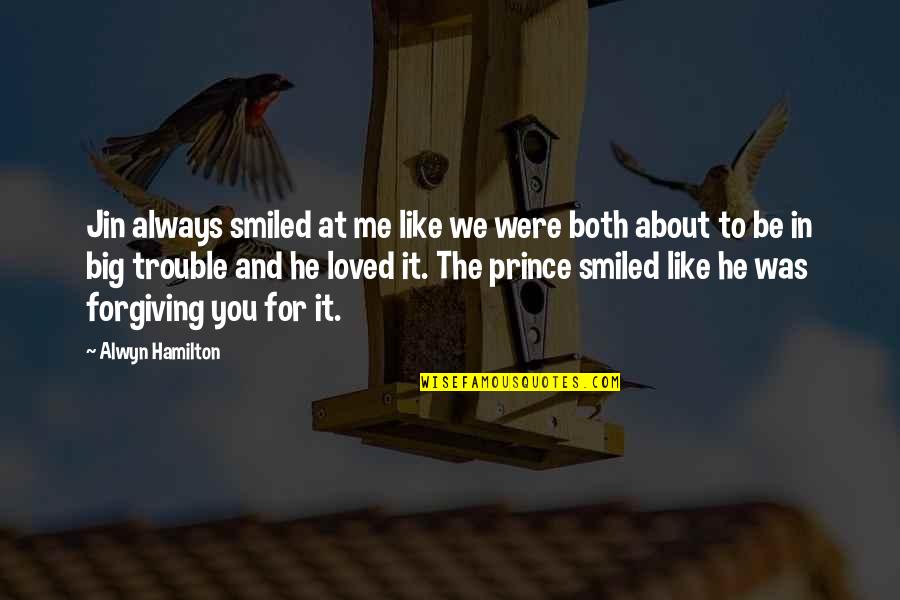 Jin always smiled at me like we were both about to be in big trouble and he loved it. The prince smiled like he was forgiving you for it. —
Alwyn Hamilton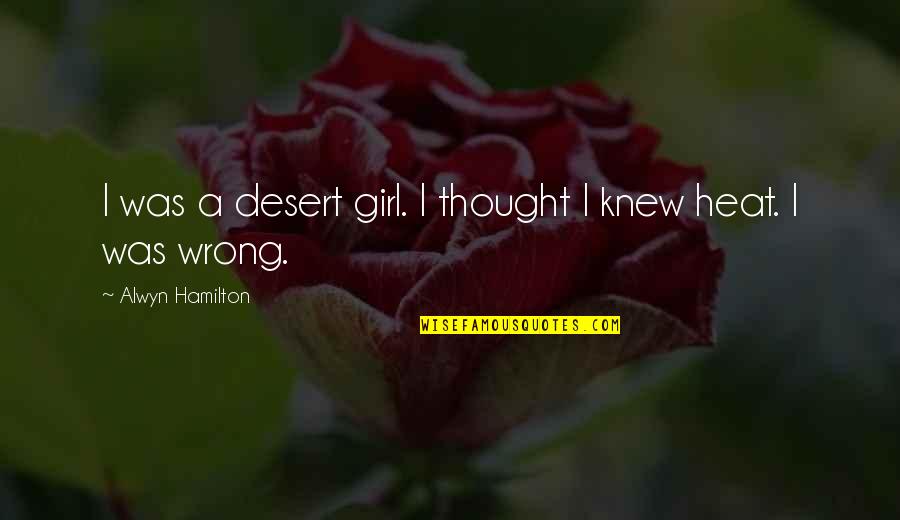 I was a desert girl. I thought I knew heat. I was wrong. —
Alwyn Hamilton