Alone Vs Lonely Quotes
Collection of top 30 famous quotes about Alone Vs Lonely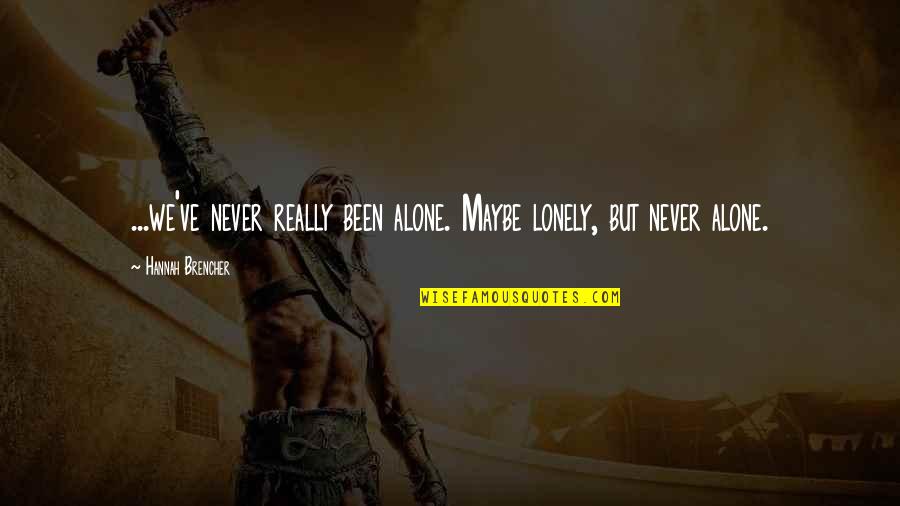 ...we've never really been alone. Maybe lonely, but never alone.
—
Hannah Brencher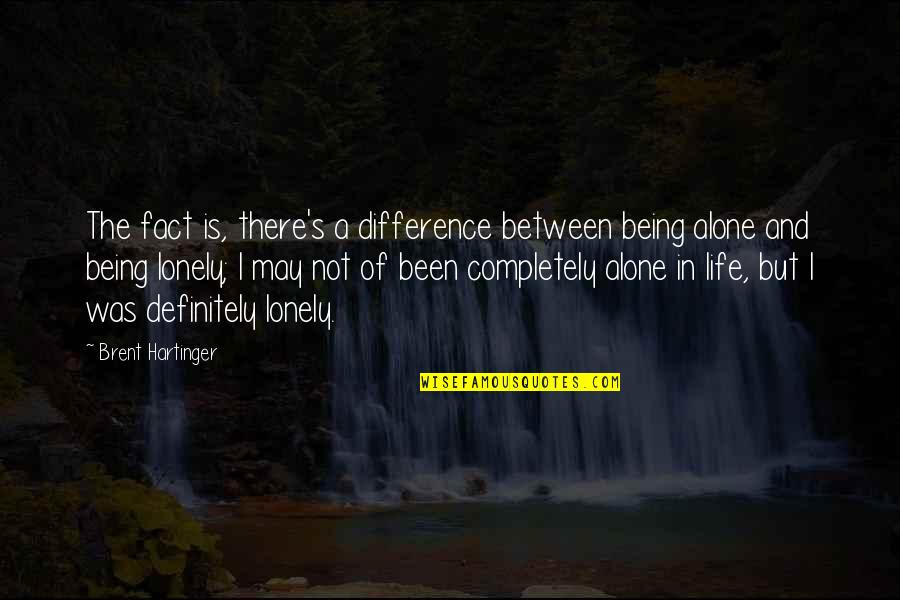 The fact is, there's a difference between being alone and being lonely; I may not of been completely alone in life, but I was definitely lonely.
—
Brent Hartinger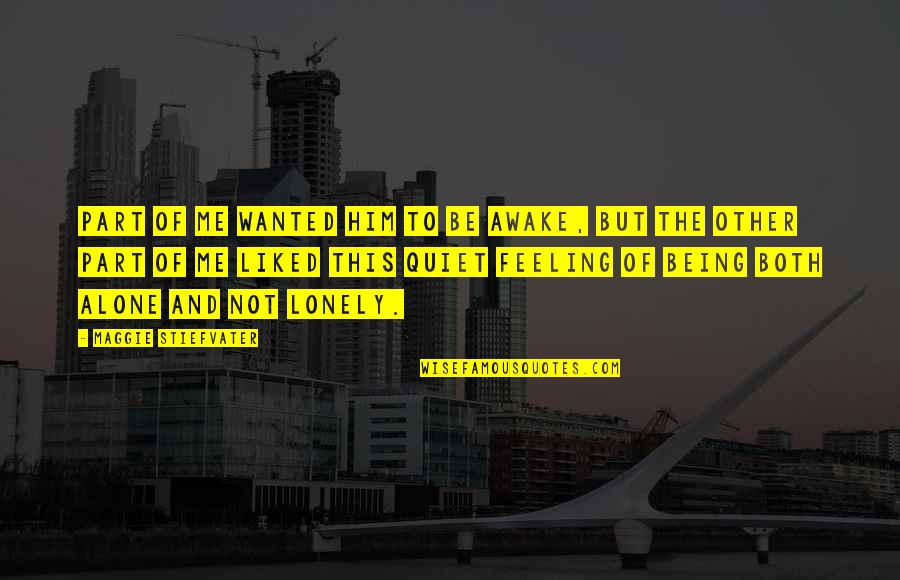 Part of me wanted him to be awake, but the other part of me liked this quiet feeling of being both alone and not lonely.
—
Maggie Stiefvater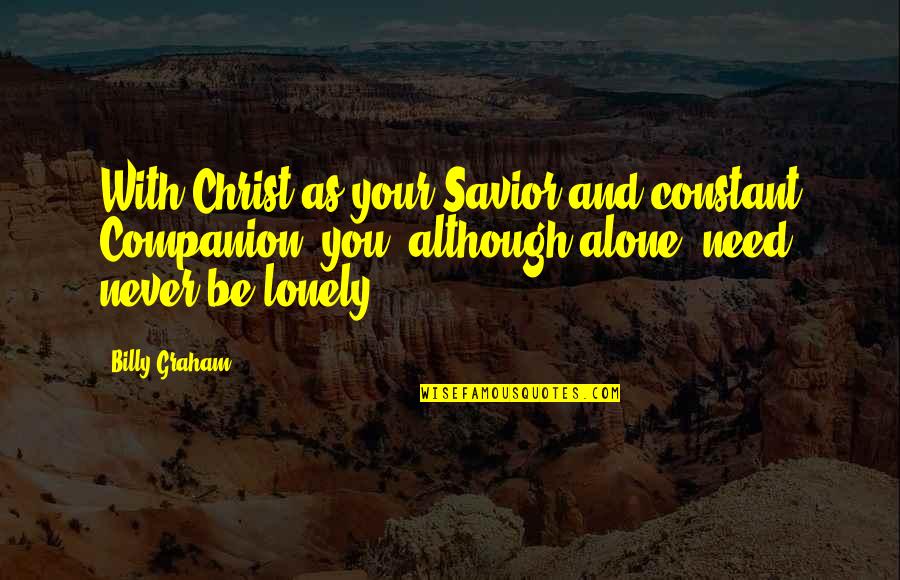 With Christ as your Savior and constant Companion, you, although alone, need never be lonely.
—
Billy Graham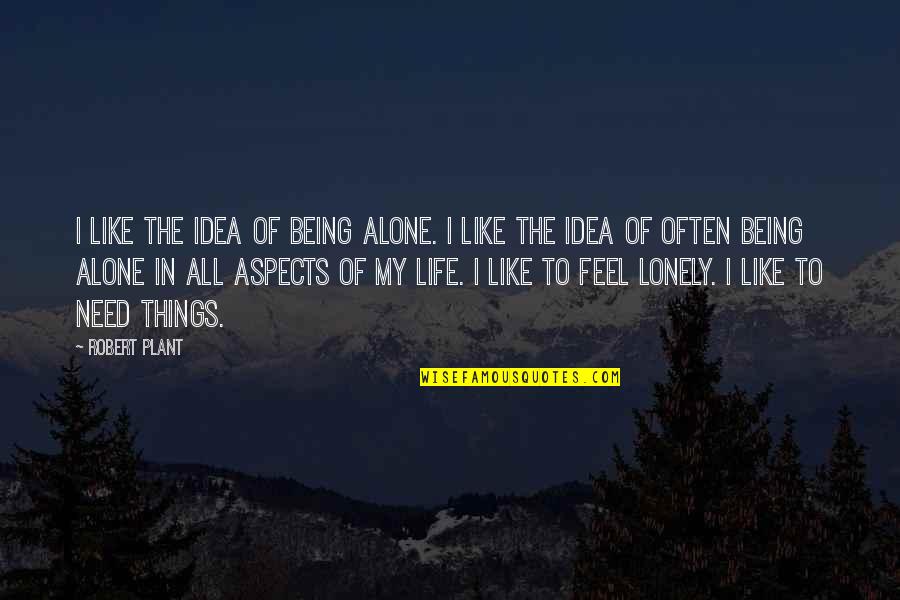 I like the idea of being alone. I like the idea of often being alone in all aspects of my life. I like to feel lonely. I like to need things.
—
Robert Plant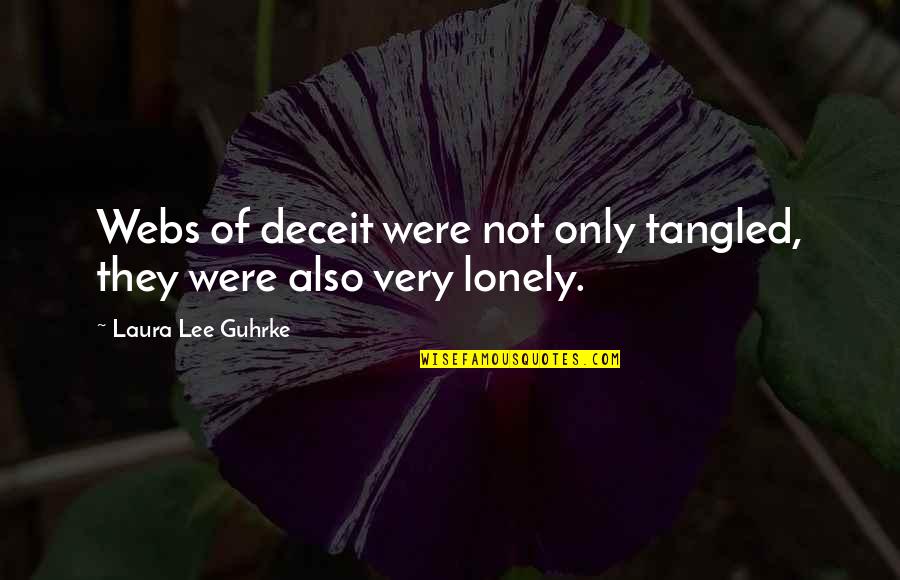 Webs of deceit were not only tangled, they were also very lonely. —
Laura Lee Guhrke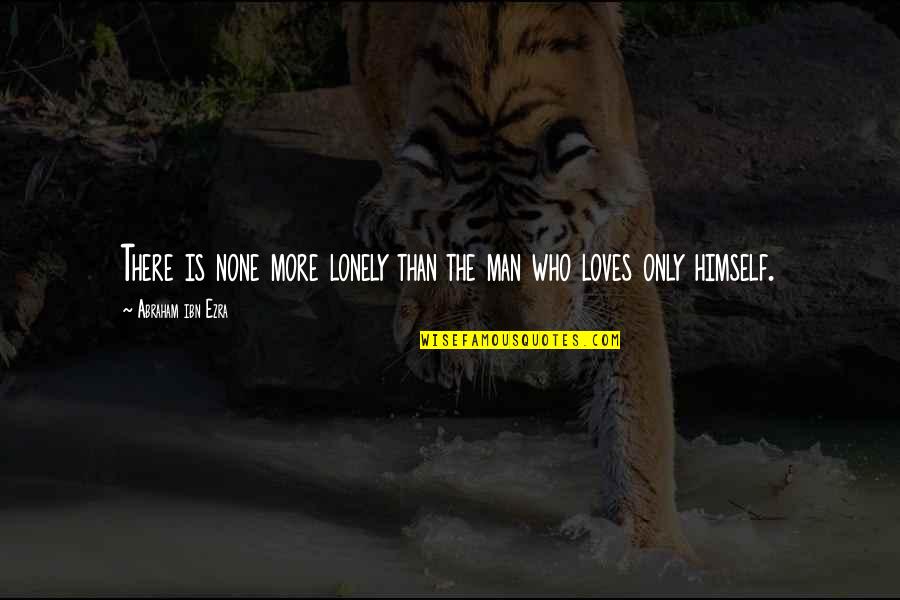 There is none more lonely than the man who loves only himself. —
Abraham Ibn Ezra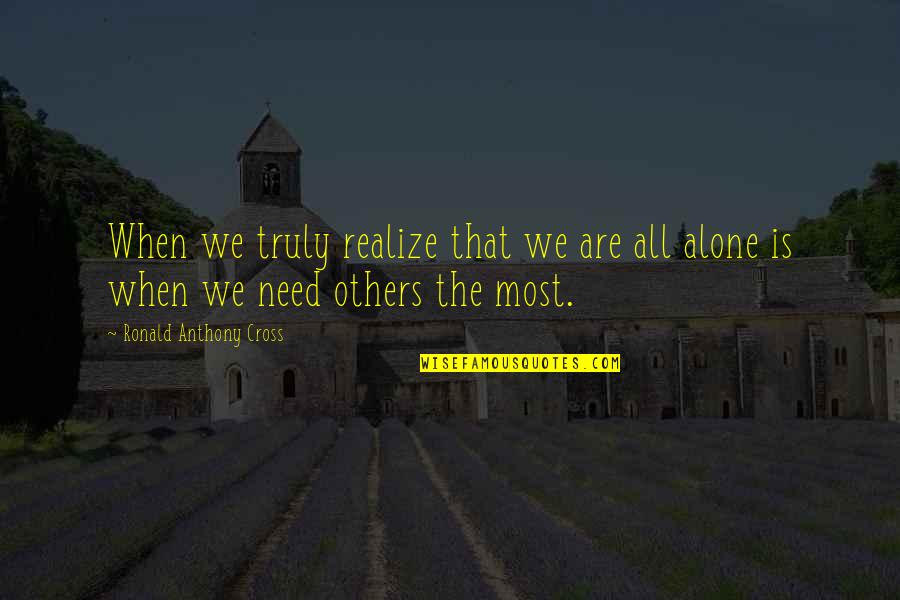 When we truly realize that we are all alone is when we need others the most. —
Ronald Anthony Cross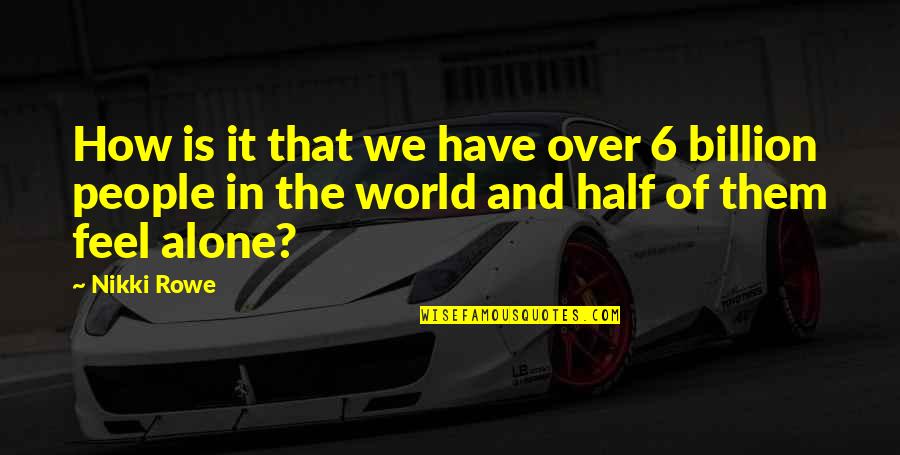 How is it that we have over 6 billion people in the world and half of them feel alone? —
Nikki Rowe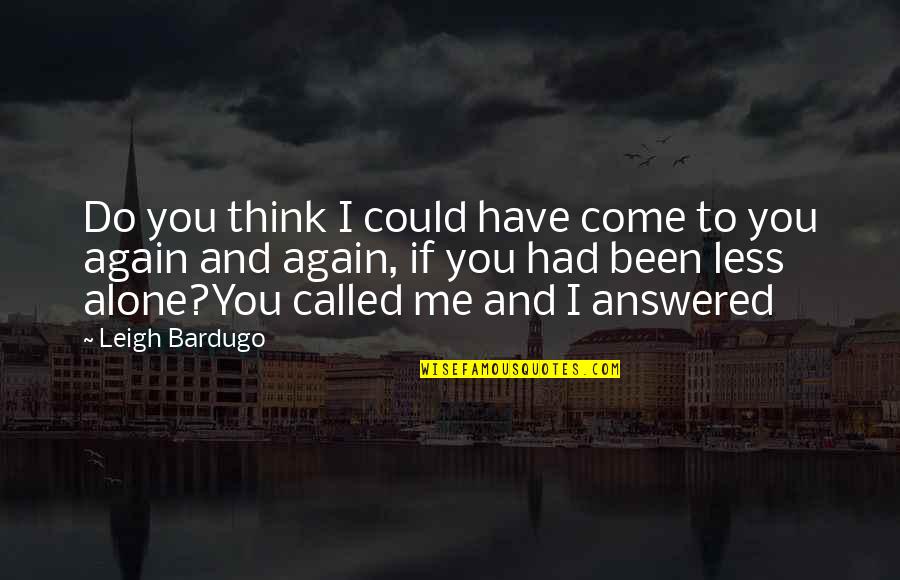 Do you think I could have come to you again and again, if you had been less alone?
You called me and I answered —
Leigh Bardugo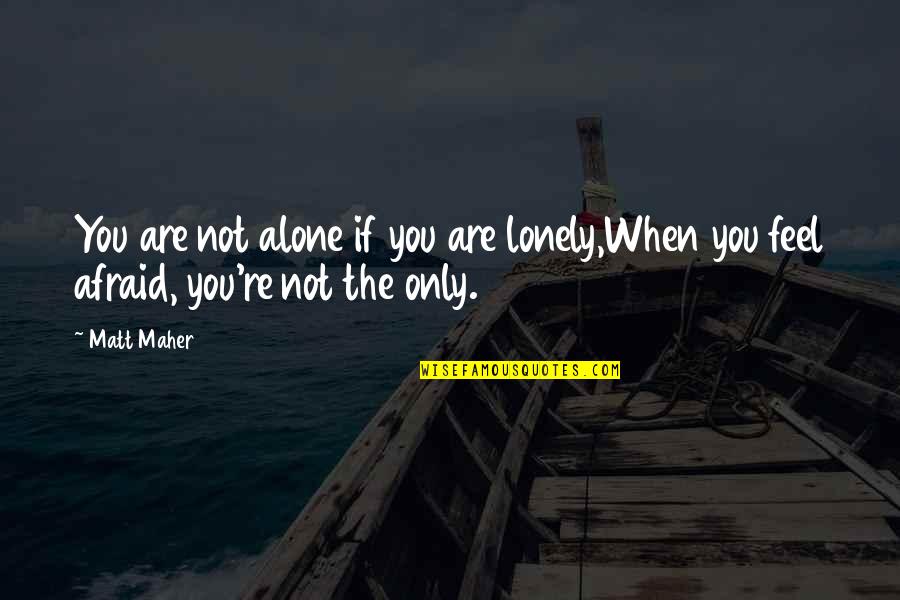 You are not alone if you are lonely,
When you feel afraid, you're not the only. —
Matt Maher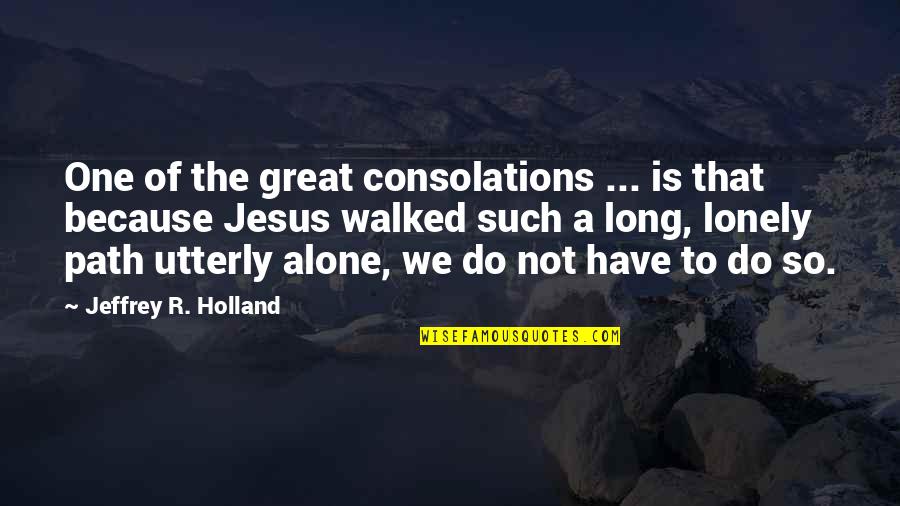 One of the great consolations ... is that because Jesus walked such a long, lonely path utterly alone, we do not have to do so. —
Jeffrey R. Holland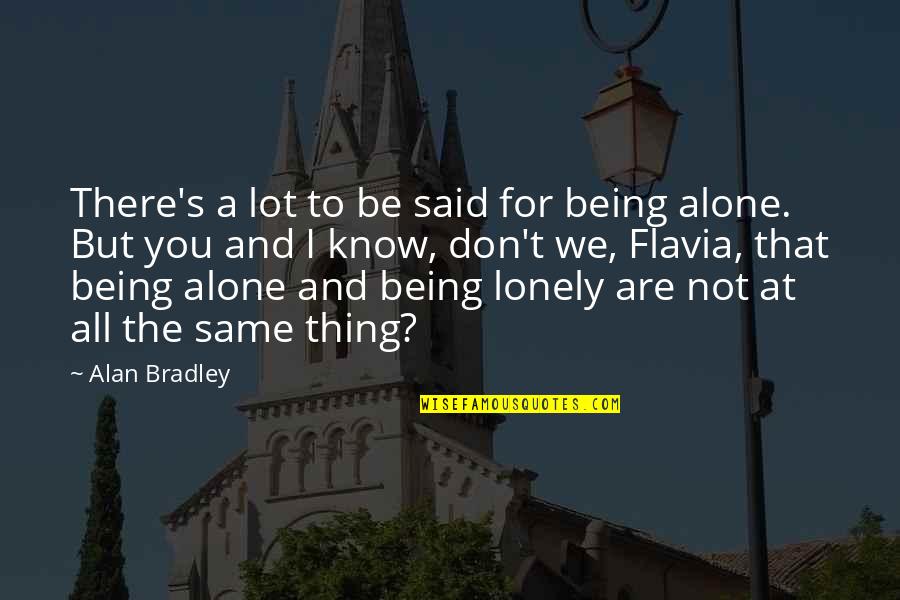 There's a lot to be said for being alone. But you and I know, don't we, Flavia, that being alone and being lonely are not at all the same thing? —
Alan Bradley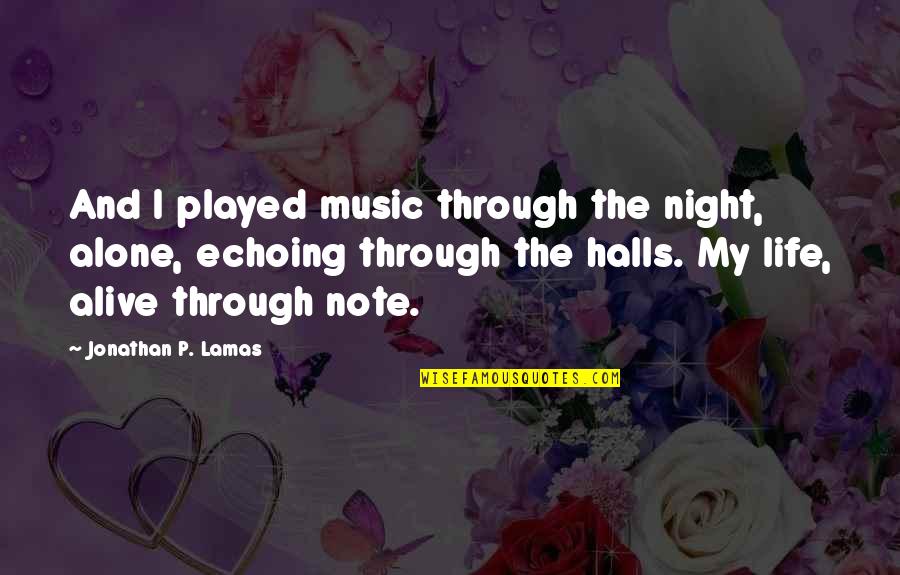 And I played music through the night, alone, echoing through the halls. My life, alive through note. —
Jonathan P. Lamas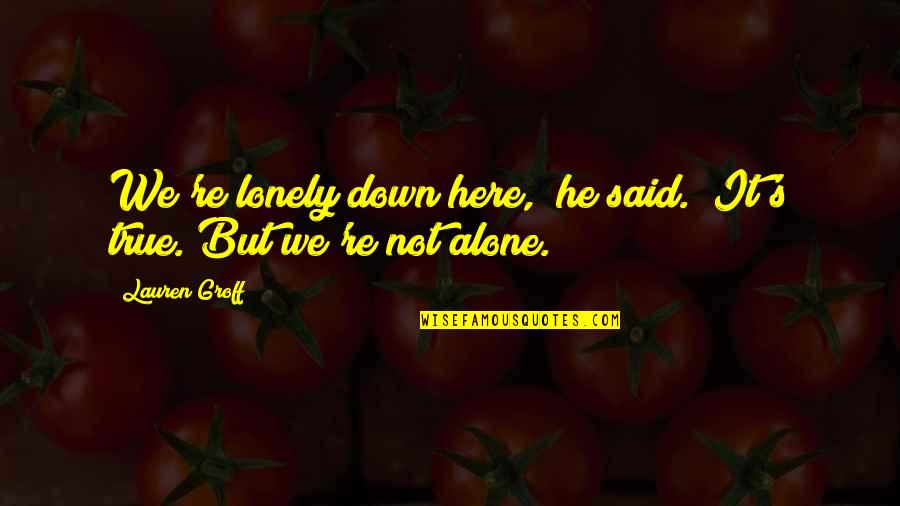 We're lonely down here," he said. "It's true. But we're not alone. —
Lauren Groff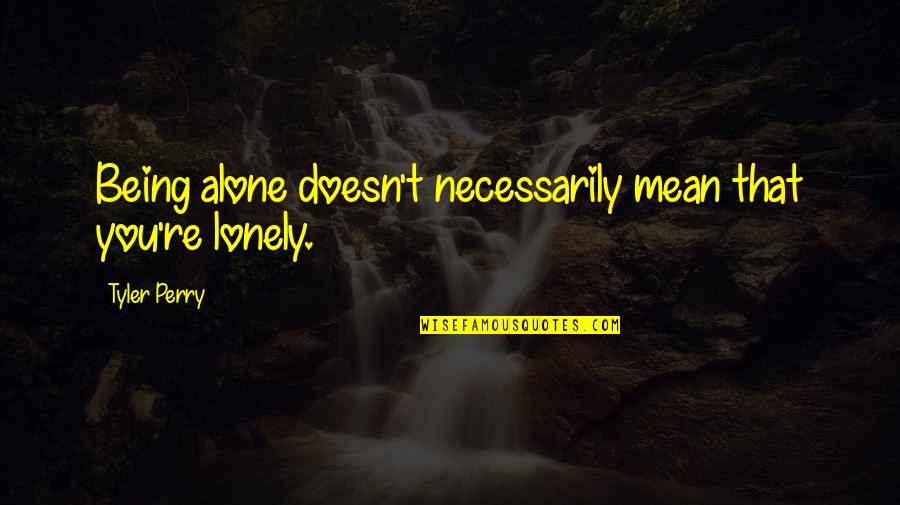 Being alone doesn't necessarily mean that you're lonely. —
Tyler Perry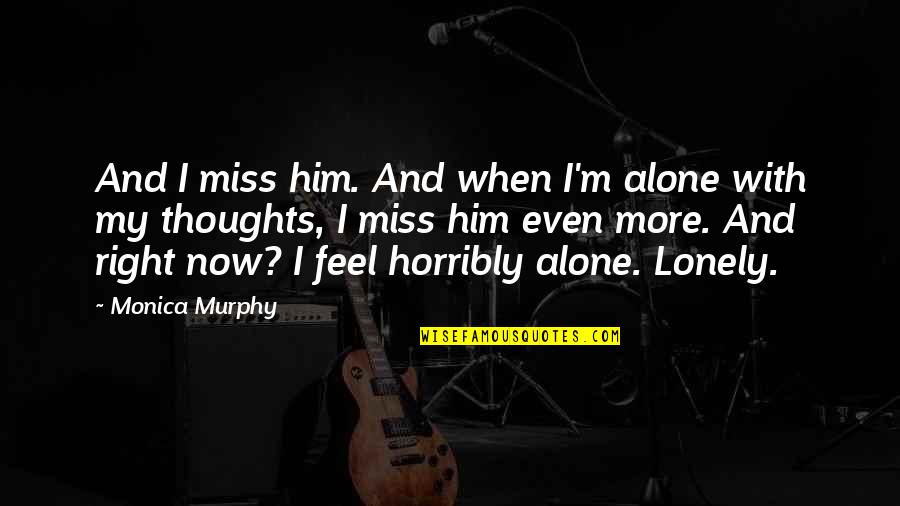 And I miss him. And when I'm alone with my thoughts, I miss him even more. And right now? I feel horribly alone. Lonely. —
Monica Murphy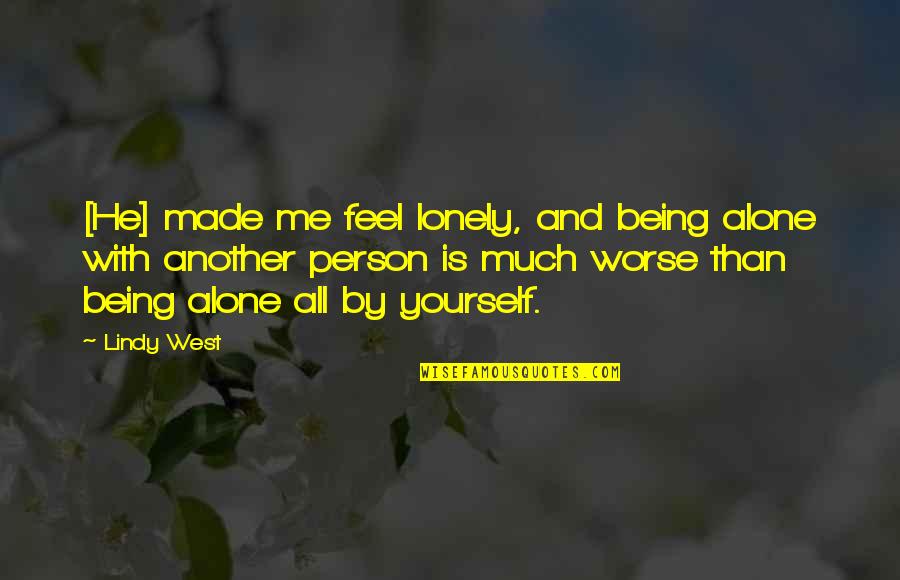 [He] made me feel lonely, and being alone with another person is much worse than being alone all by yourself. —
Lindy West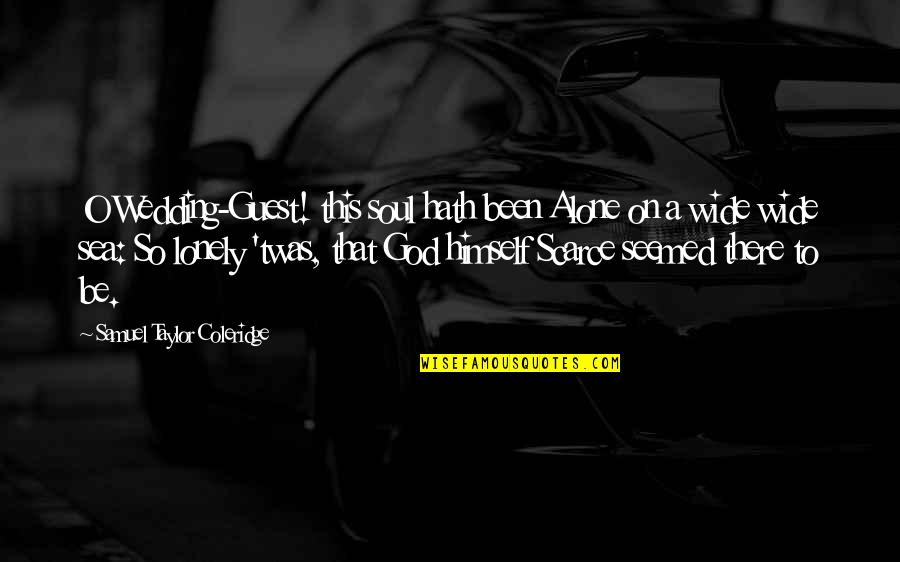 O Wedding-Guest! this soul hath been Alone on a wide wide sea: So lonely 'twas, that God himself Scarce seemed there to be. —
Samuel Taylor Coleridge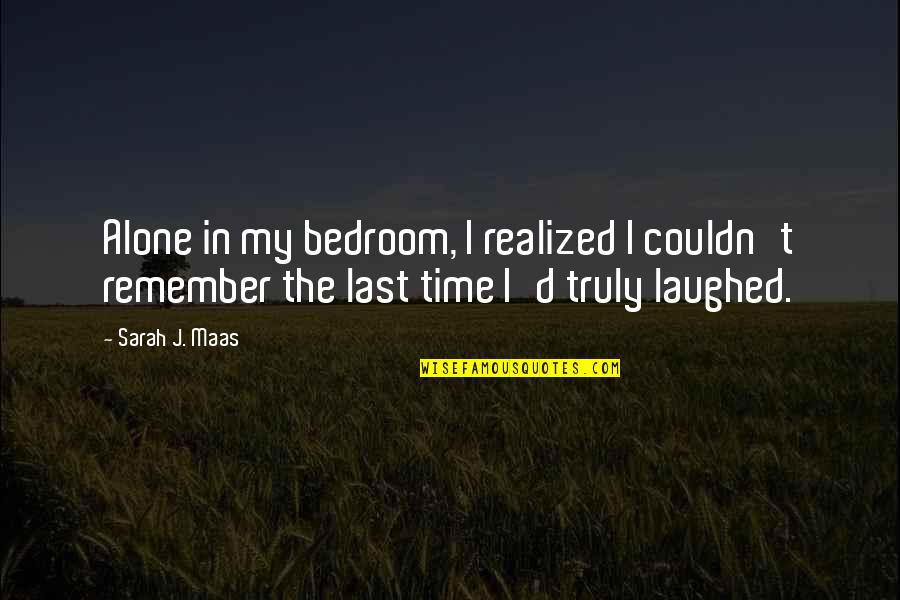 Alone in my bedroom, I realized I couldn't remember the last time I'd truly laughed. —
Sarah J. Maas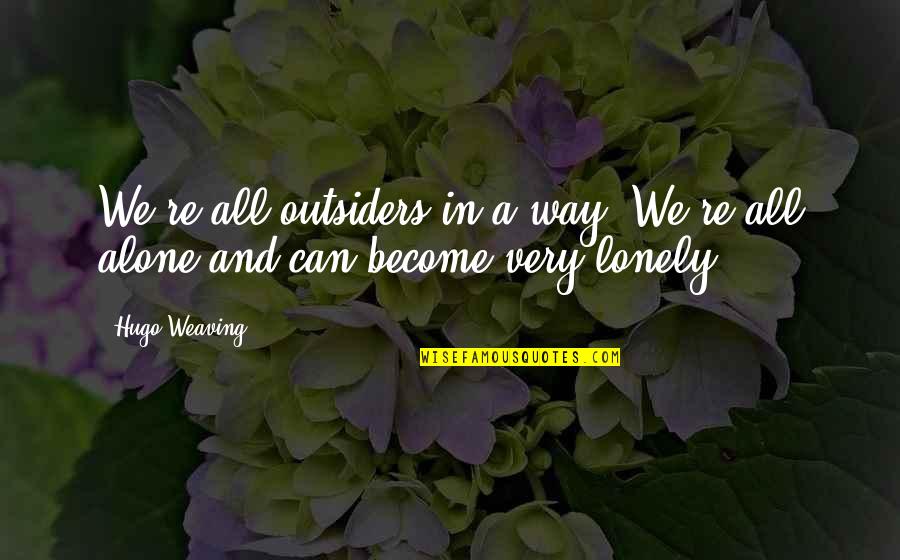 We're all outsiders in a way. We're all alone and can become very lonely. —
Hugo Weaving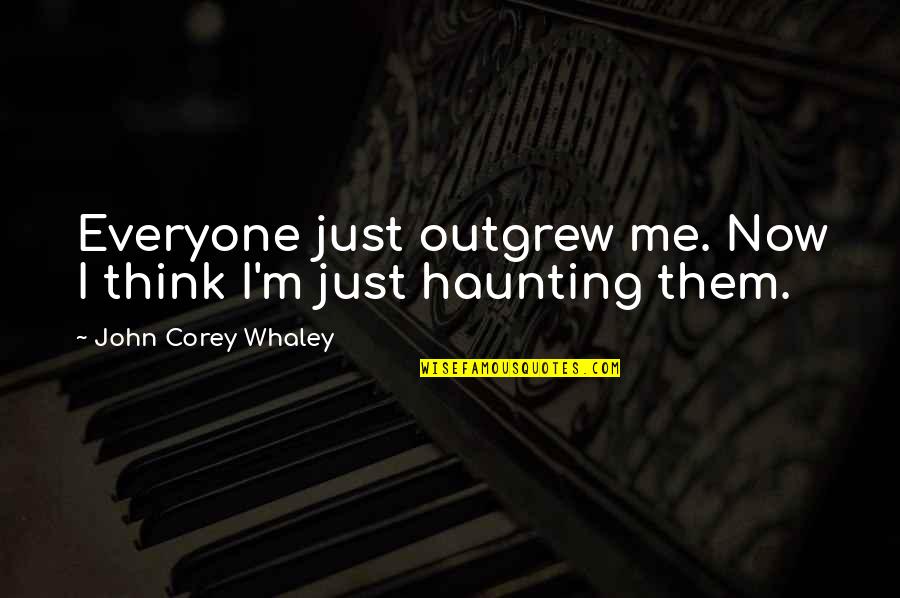 Everyone just outgrew me. Now I think I'm just haunting them. —
John Corey Whaley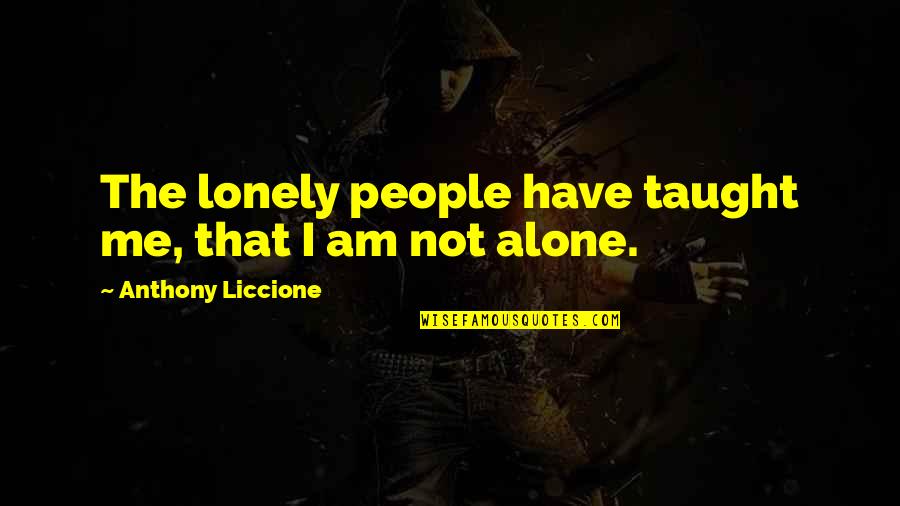 The lonely people have taught me, that I am not alone. —
Anthony Liccione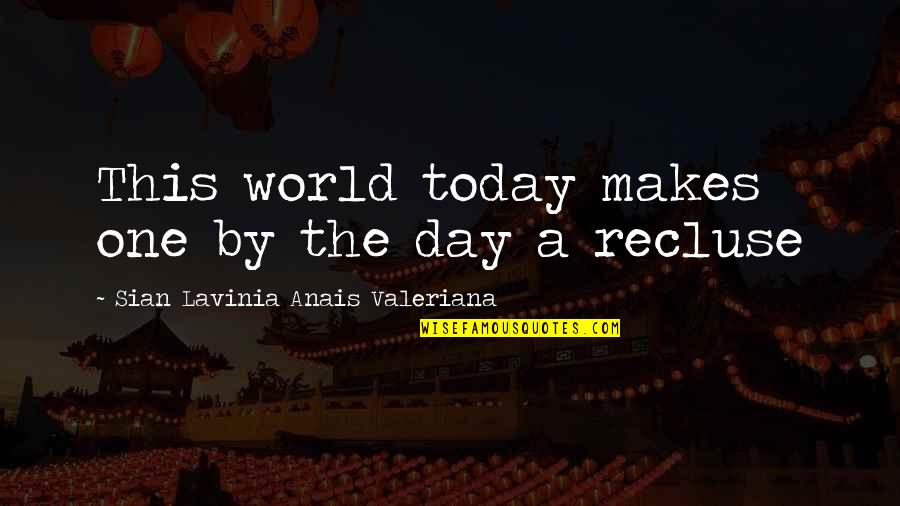 This world today makes one by the day a recluse —
Sian Lavinia Anais Valeriana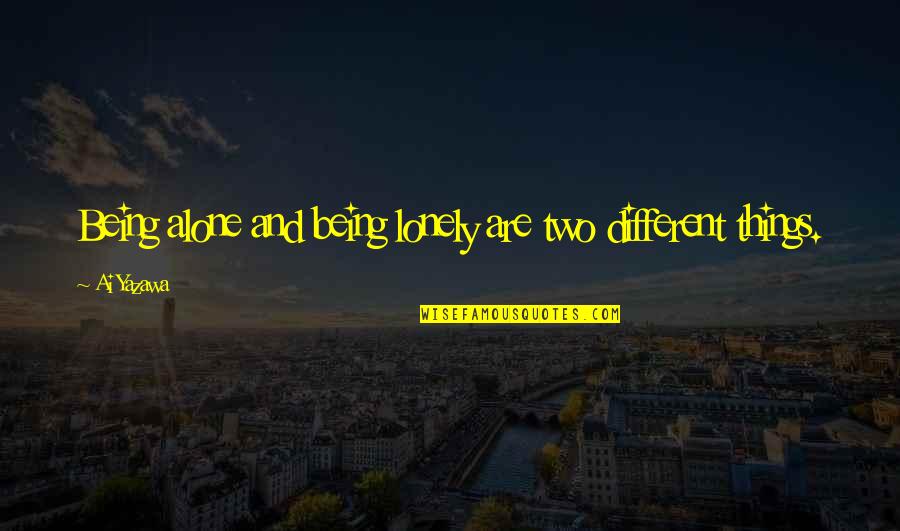 Being alone and being lonely are two different things. —
Ai Yazawa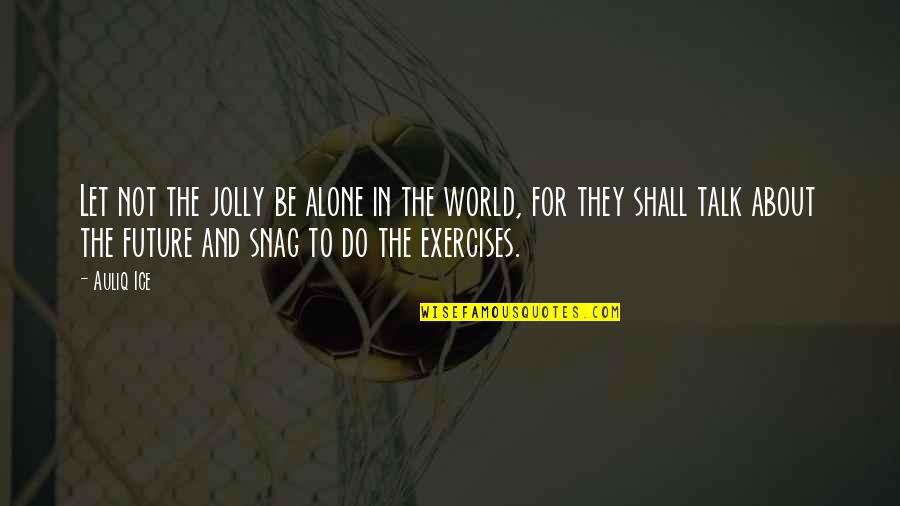 Let not the jolly be alone in the world, for they shall talk about the future and snag to do the exercises. —
Auliq Ice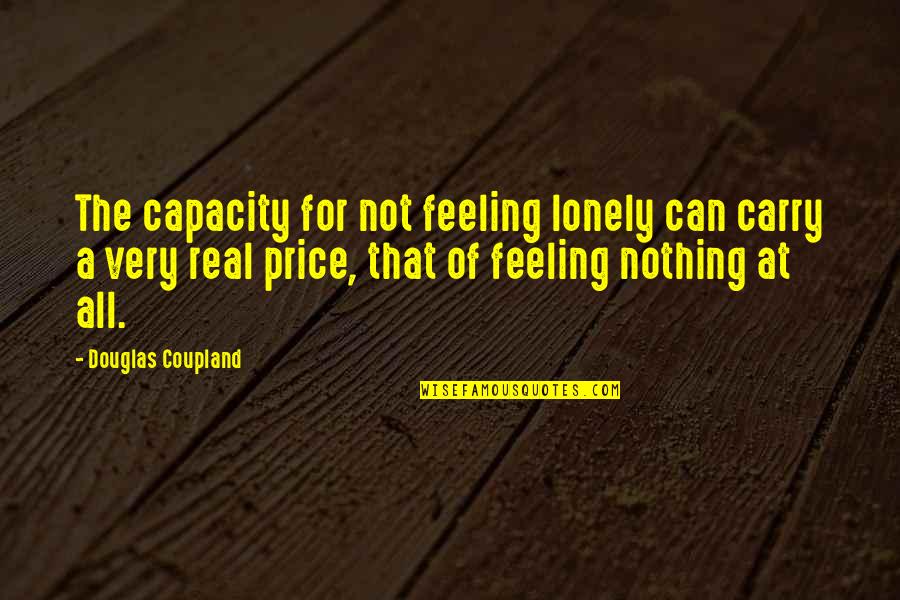 The capacity for not feeling lonely can carry a very real price, that of feeling nothing at all. —
Douglas Coupland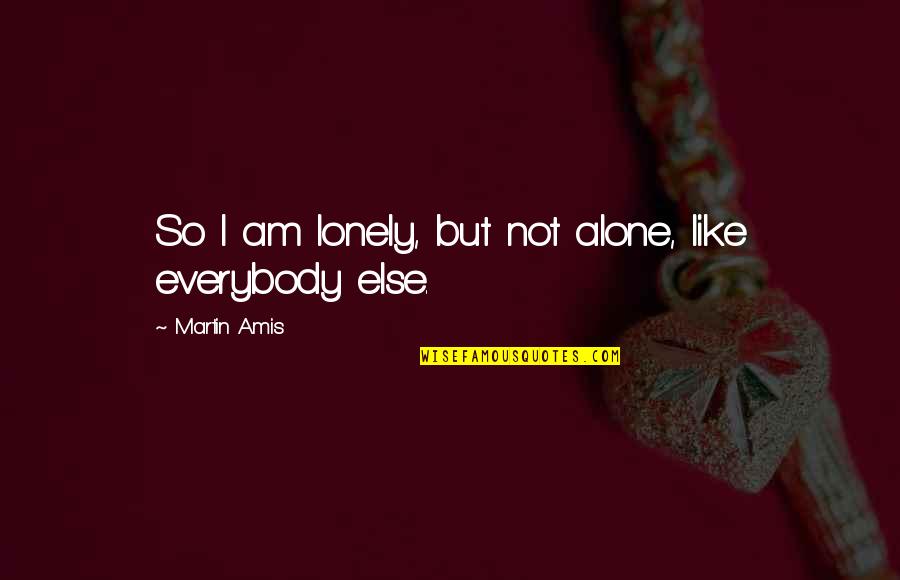 So I am lonely, but not alone, like everybody else. —
Martin Amis