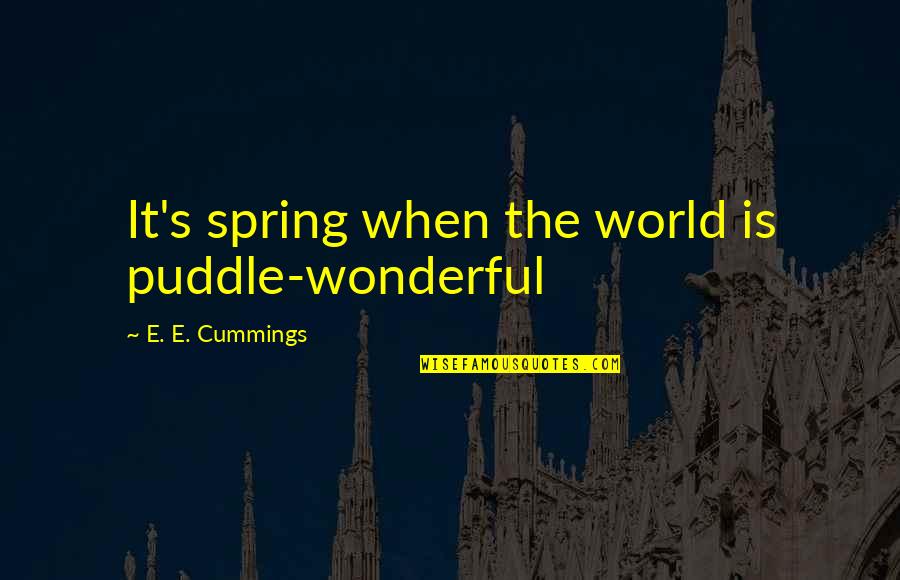 It's spring when the world is puddle-wonderful
—
E. E. Cummings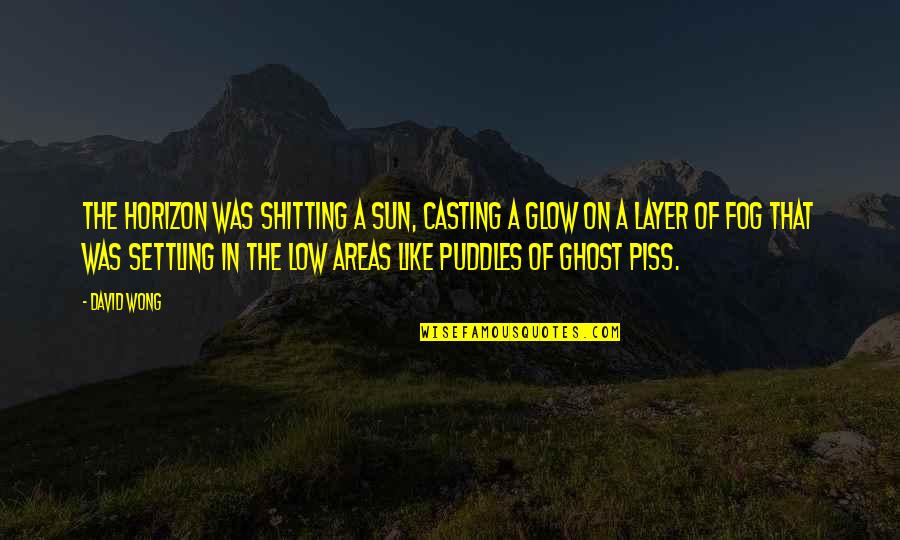 The horizon was shitting a sun, casting a glow on a layer of fog that was settling in the low areas like puddles of ghost piss.
—
David Wong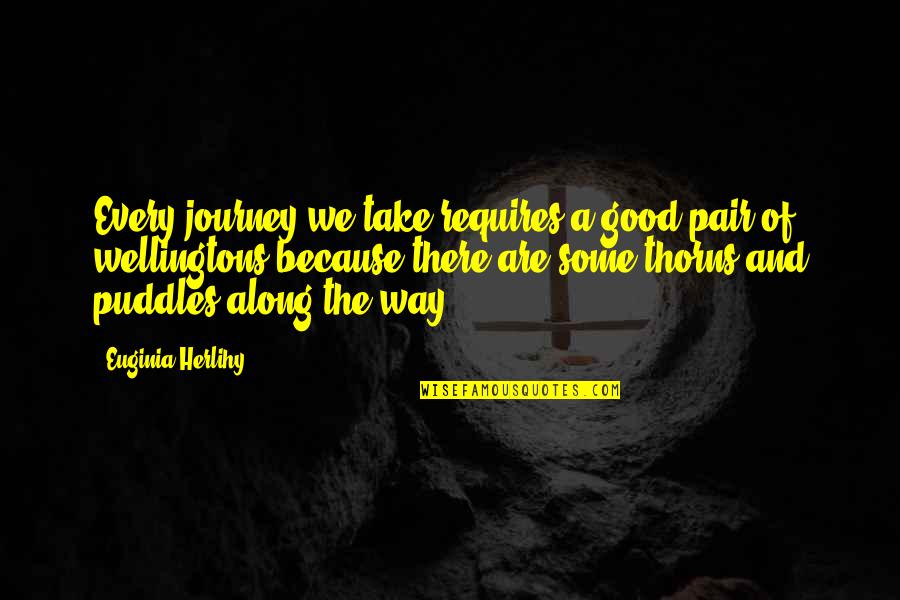 Every journey we take requires a good pair of wellingtons because there are some thorns and puddles along the way.
—
Euginia Herlihy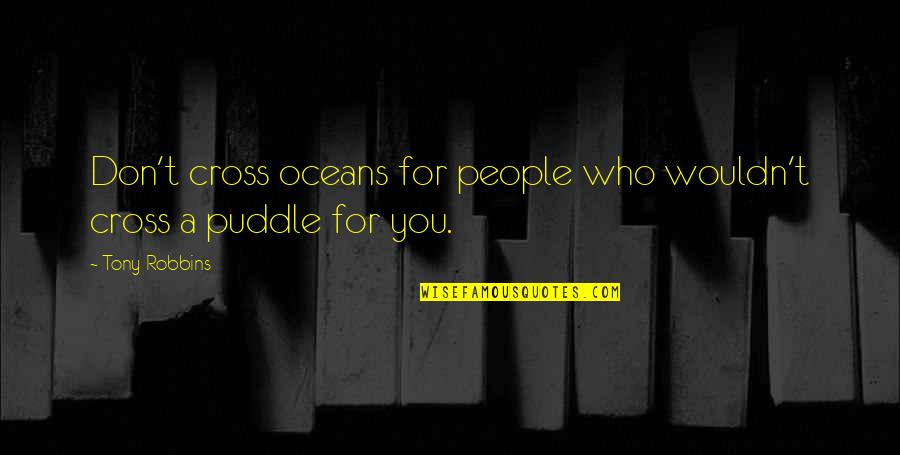 Don't cross oceans for people who wouldn't cross a puddle for you.
—
Tony Robbins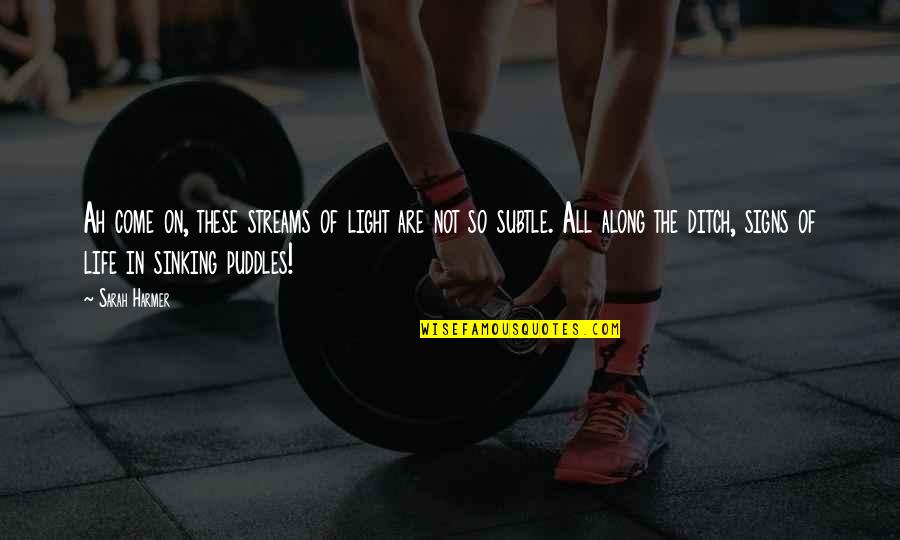 Ah come on, these streams of light are not so subtle. All along the ditch, signs of life in sinking puddles!
—
Sarah Harmer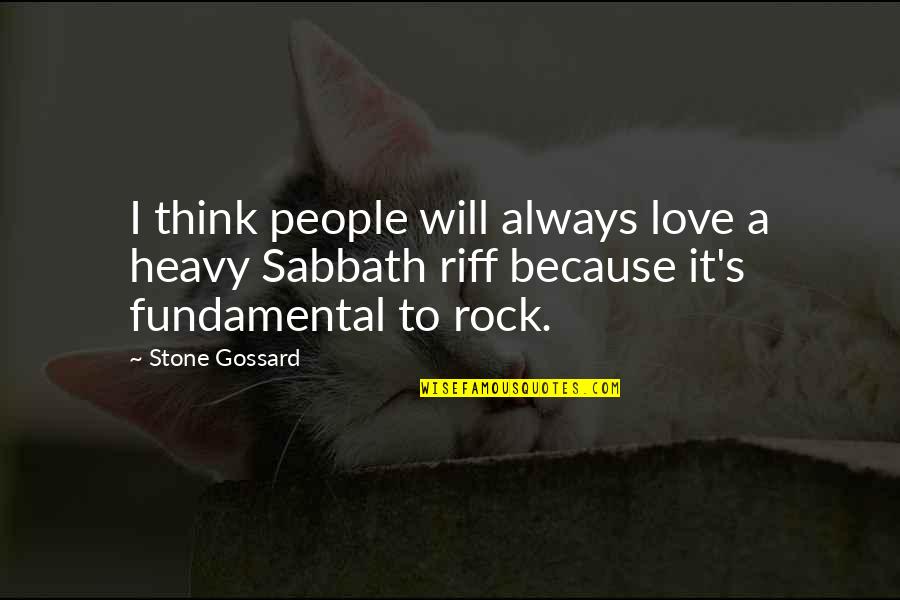 I think people will always love a heavy Sabbath riff because it's fundamental to rock.
—
Stone Gossard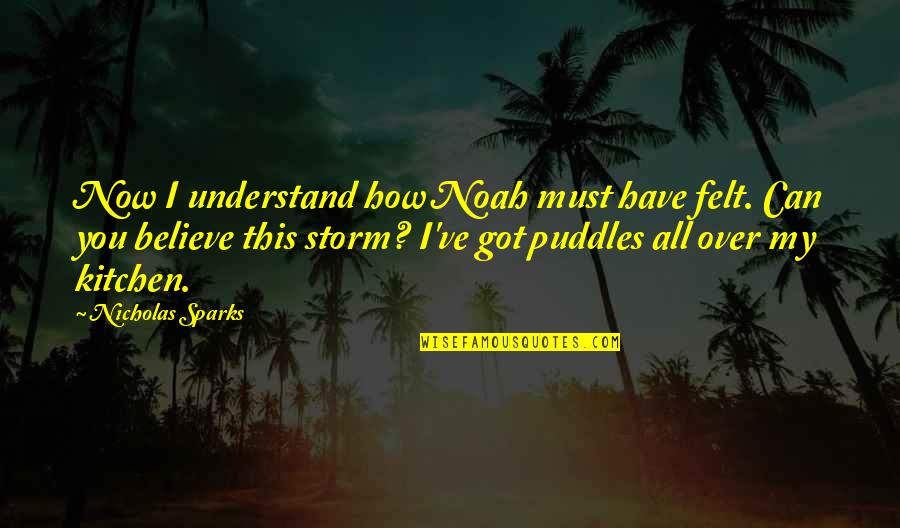 Now I understand how Noah must have felt. Can you believe this storm? I've got puddles all over my kitchen.
—
Nicholas Sparks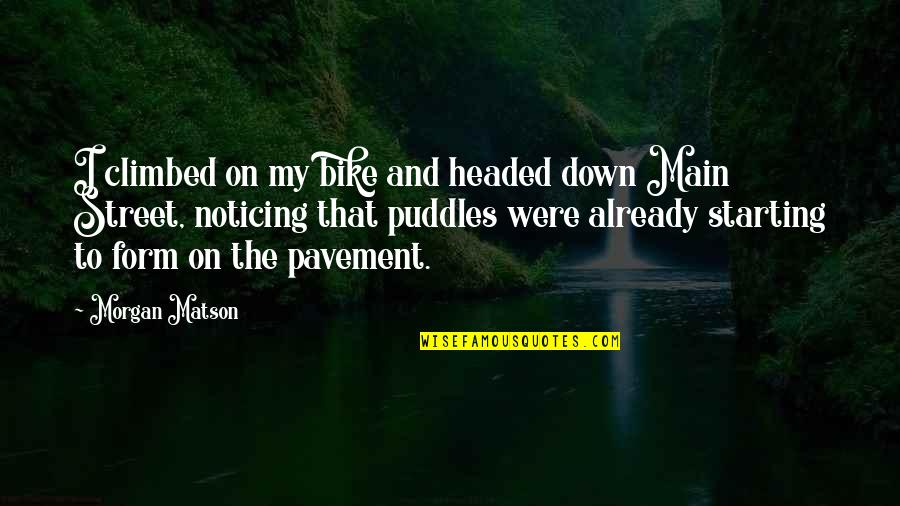 I climbed on my bike and headed down Main Street, noticing that puddles were already starting to form on the pavement.
—
Morgan Matson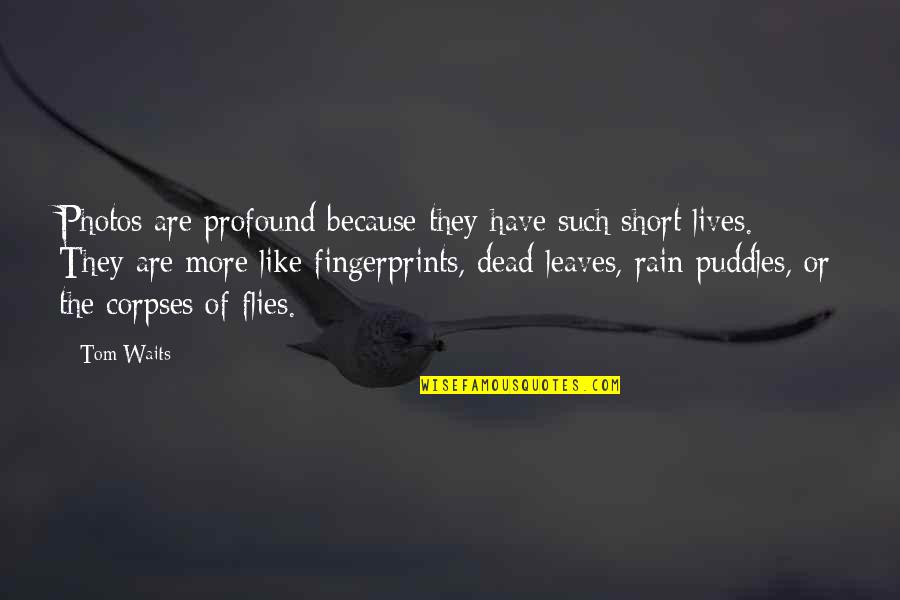 Photos are profound because they have such short lives. They are more like fingerprints, dead leaves, rain puddles, or the corpses of flies.
—
Tom Waits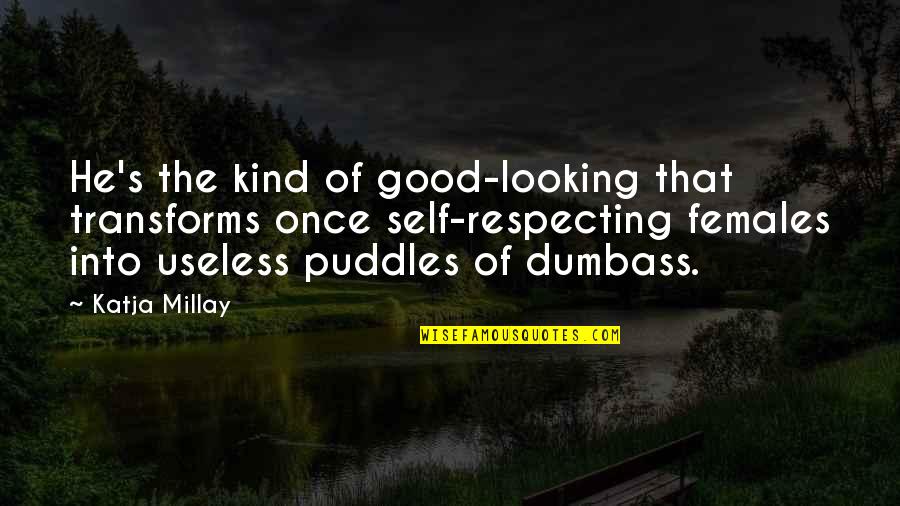 He's the kind of good-looking that transforms once self-respecting females into useless puddles of dumbass.
—
Katja Millay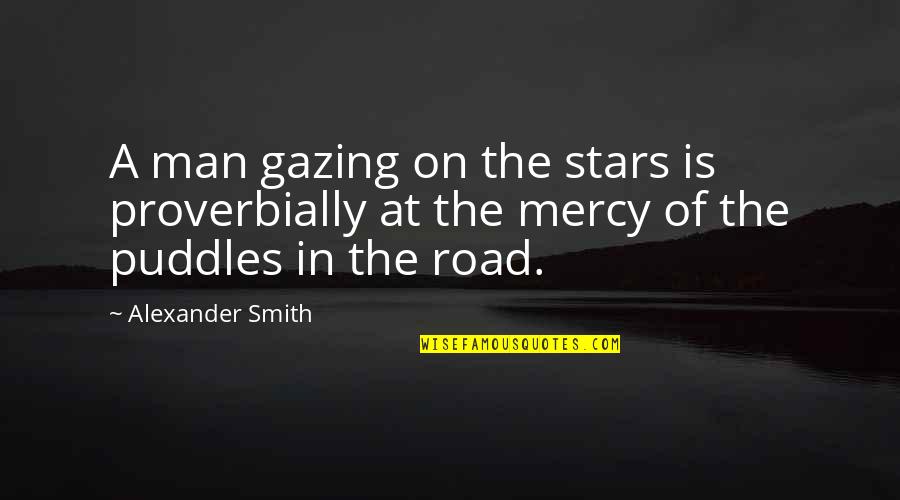 A man gazing on the stars is proverbially at the mercy of the puddles in the road.
—
Alexander Smith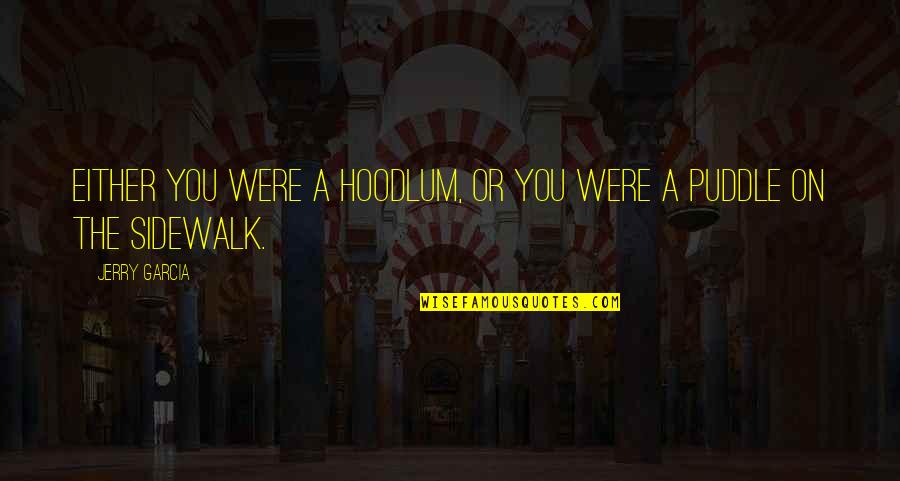 Either you were a hoodlum, or you were a puddle on the sidewalk. —
Jerry Garcia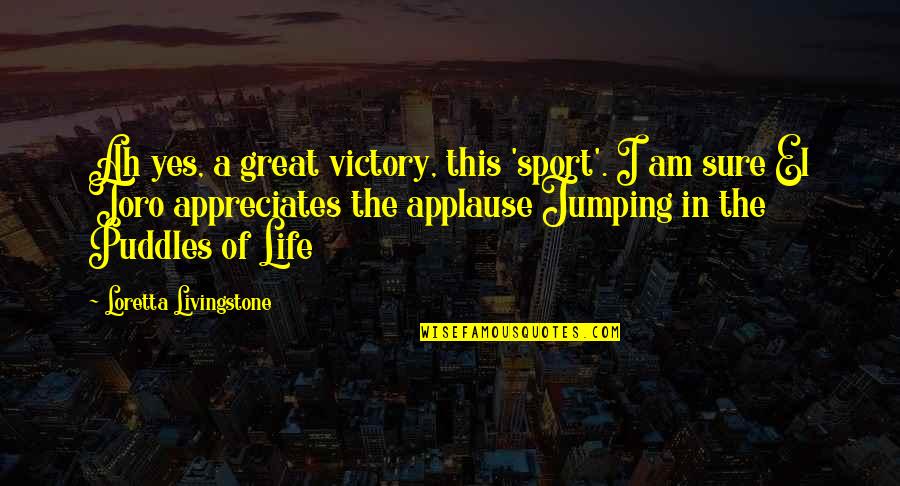 Ah yes, a great victory, this 'sport'. I am sure El Toro appreciates the applause
Jumping in the Puddles of Life —
Loretta Livingstone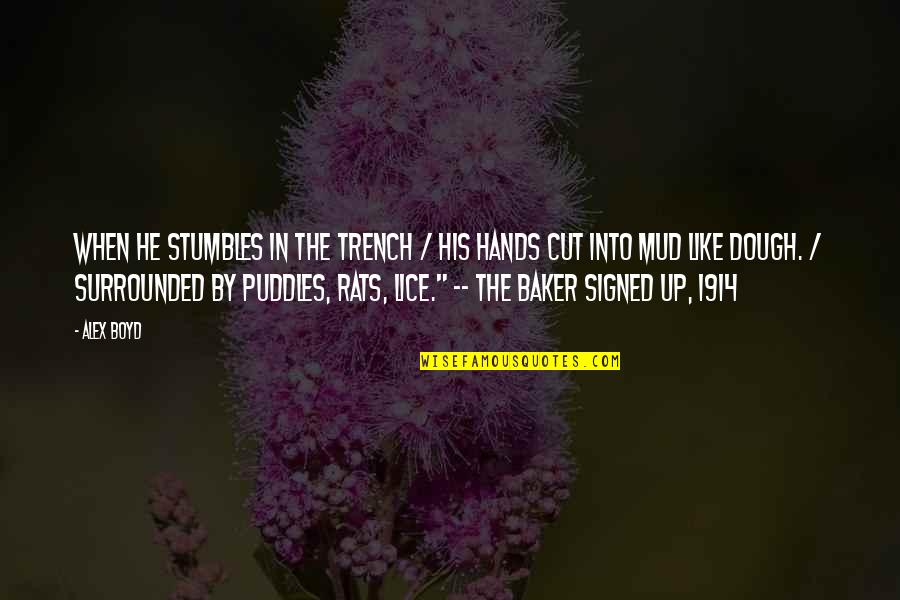 When he stumbles in the trench / his hands cut into mud like dough. / Surrounded by puddles, rats, lice." -- The Baker Signed up, 1914 —
Alex Boyd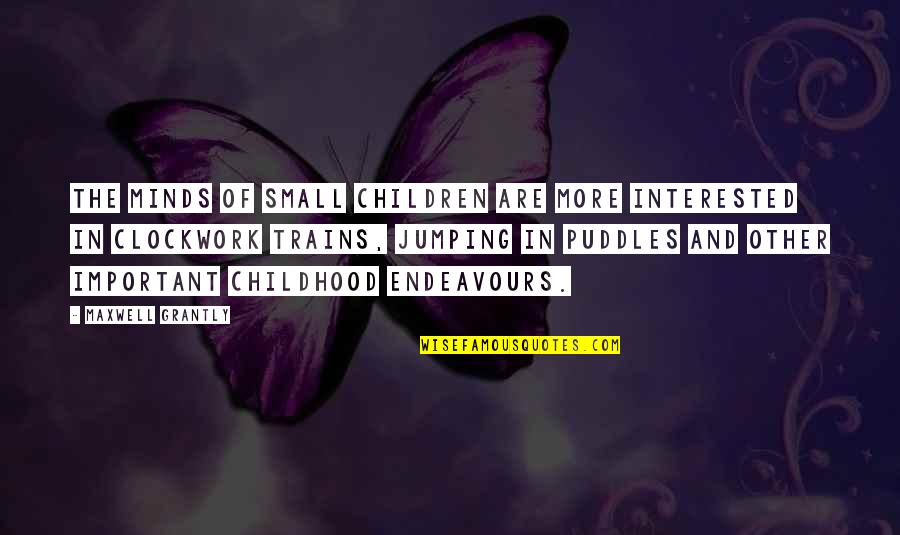 The minds of small children are more interested in clockwork trains, jumping in puddles and other important childhood endeavours. —
Maxwell Grantly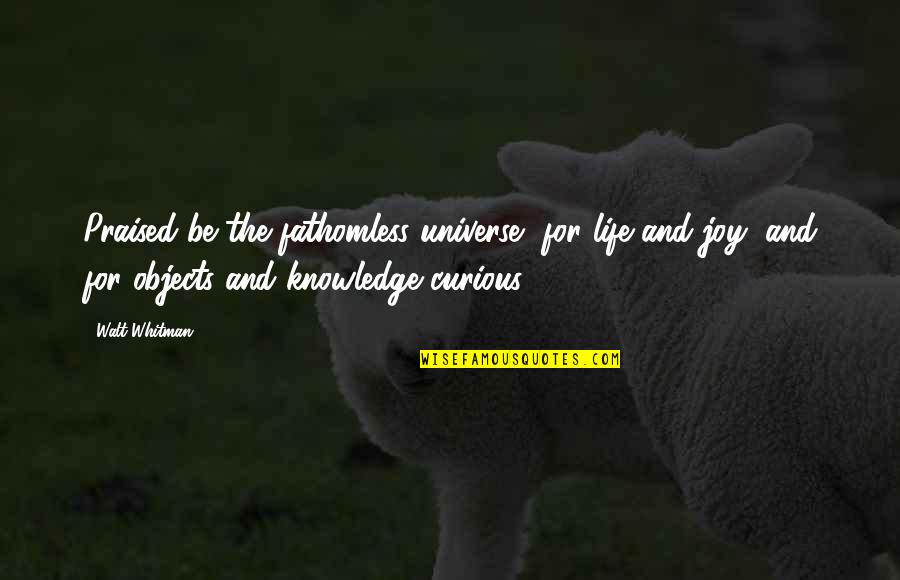 Praised be the fathomless universe, for life and joy, and for objects and knowledge curious. —
Walt Whitman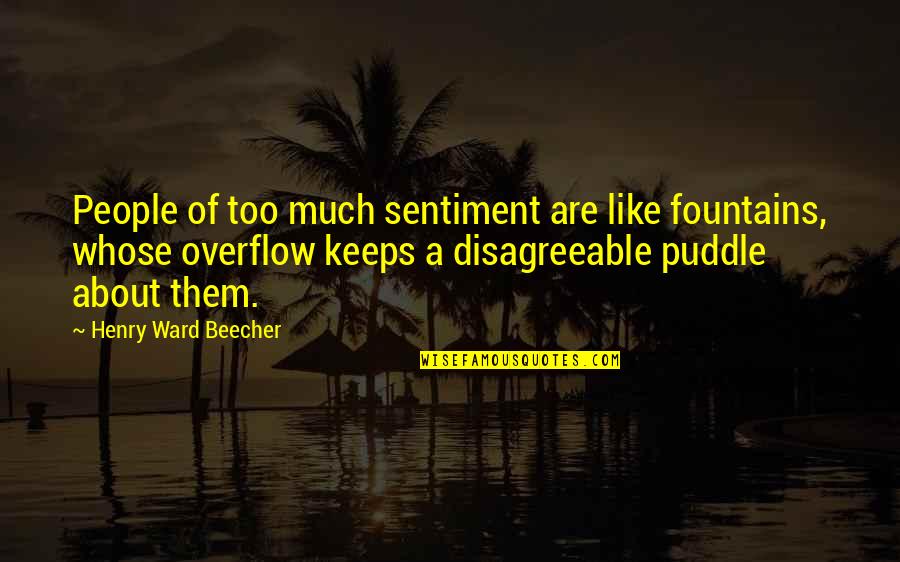 People of too much sentiment are like fountains, whose overflow keeps a disagreeable puddle about them. —
Henry Ward Beecher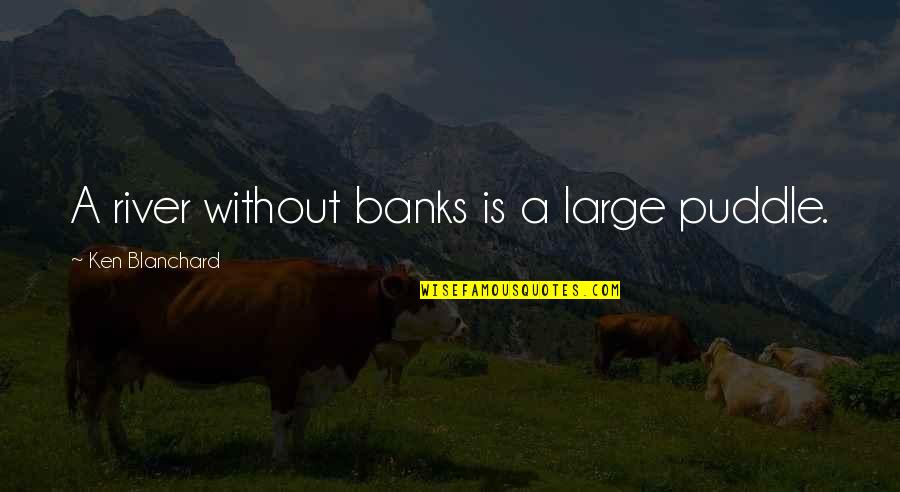 A river without banks is a large puddle. —
Ken Blanchard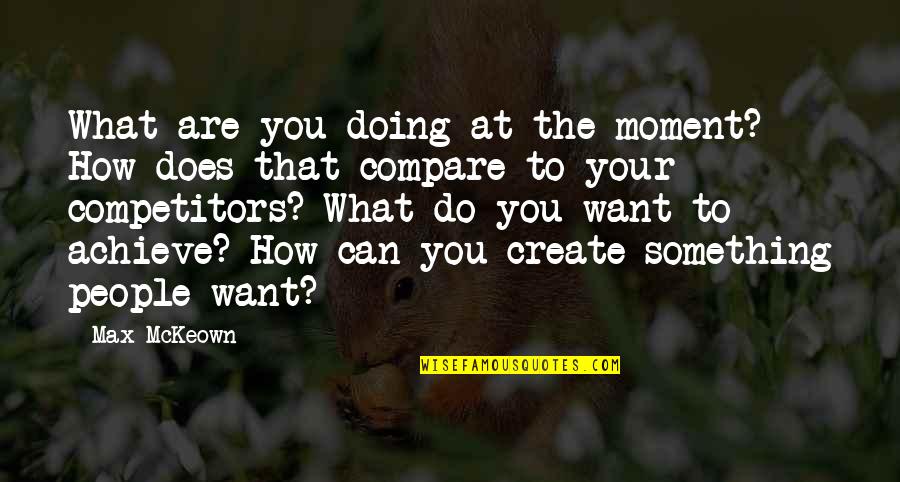 What are you doing at the moment? How does that compare to your competitors? What do you want to achieve? How can you create something people want? —
Max McKeown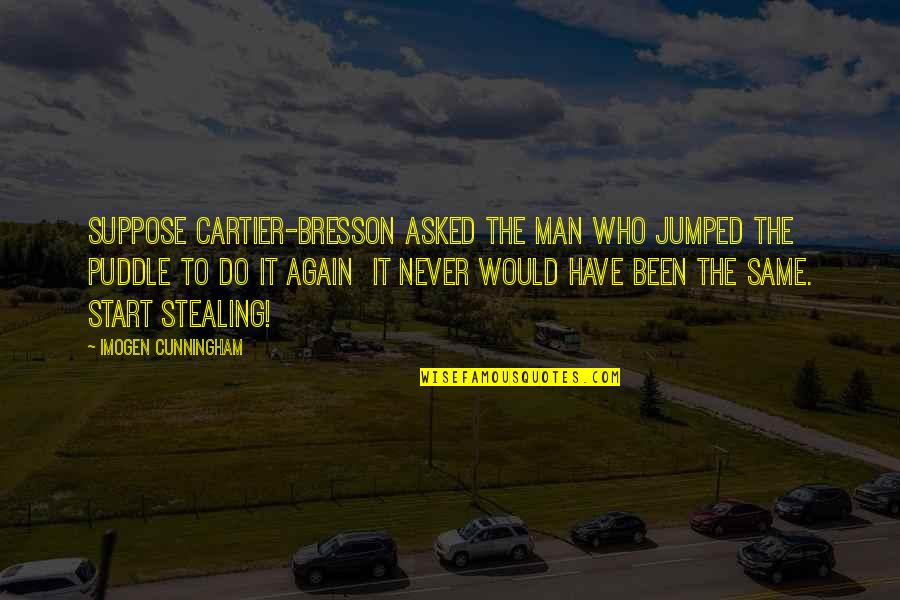 Suppose Cartier-Bresson asked the man who jumped the puddle to do it again
it never would have been the same. Start stealing! —
Imogen Cunningham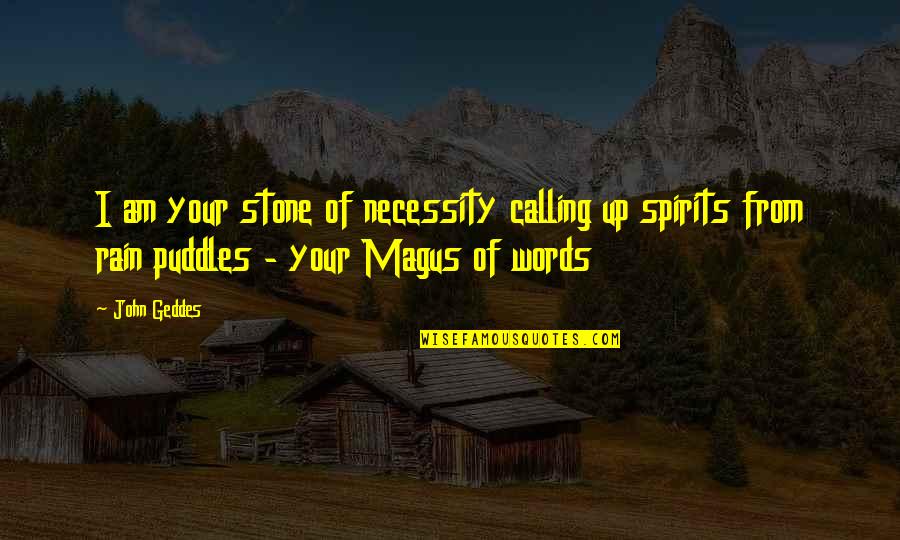 I am your stone of necessity calling up spirits from rain puddles - your Magus of words —
John Geddes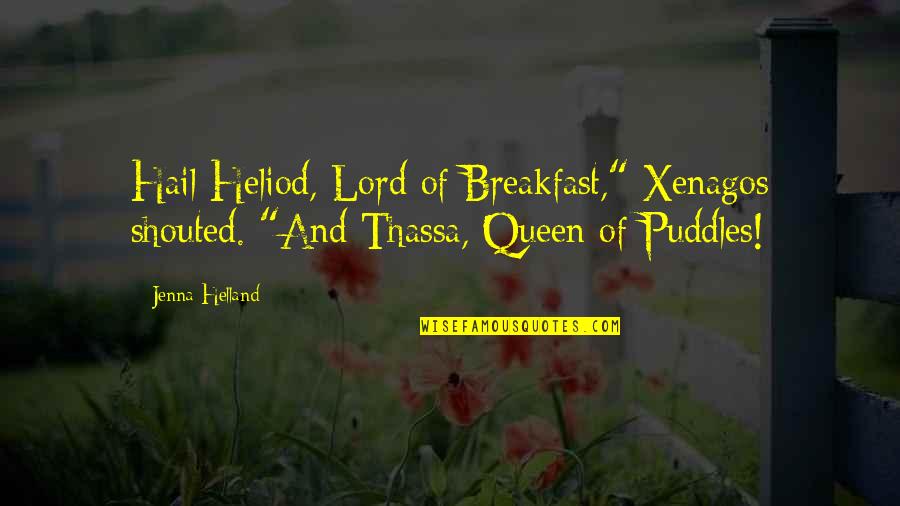 Hail Heliod, Lord of Breakfast," Xenagos shouted. "And Thassa, Queen of Puddles! —
Jenna Helland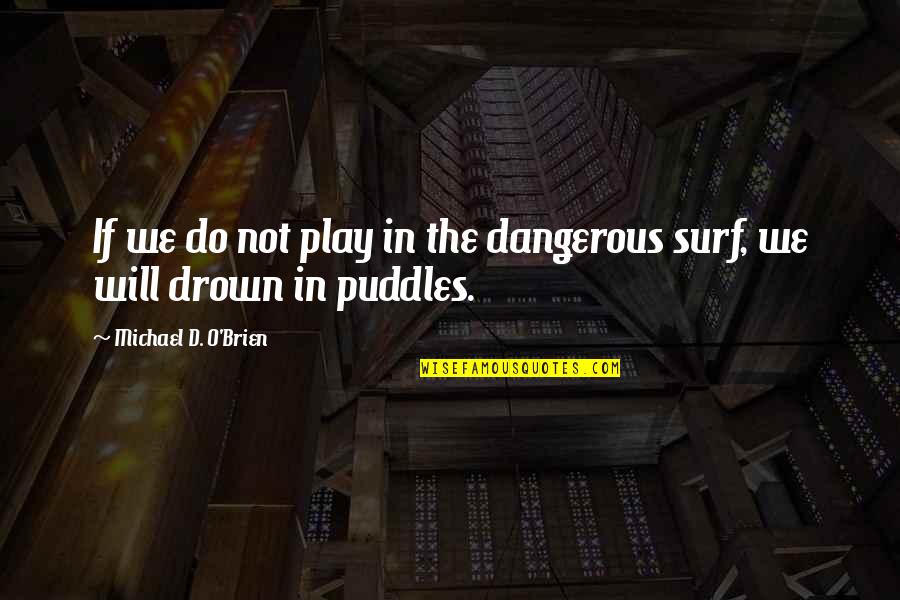 If we do not play in the dangerous surf, we will drown in puddles. —
Michael D. O'Brien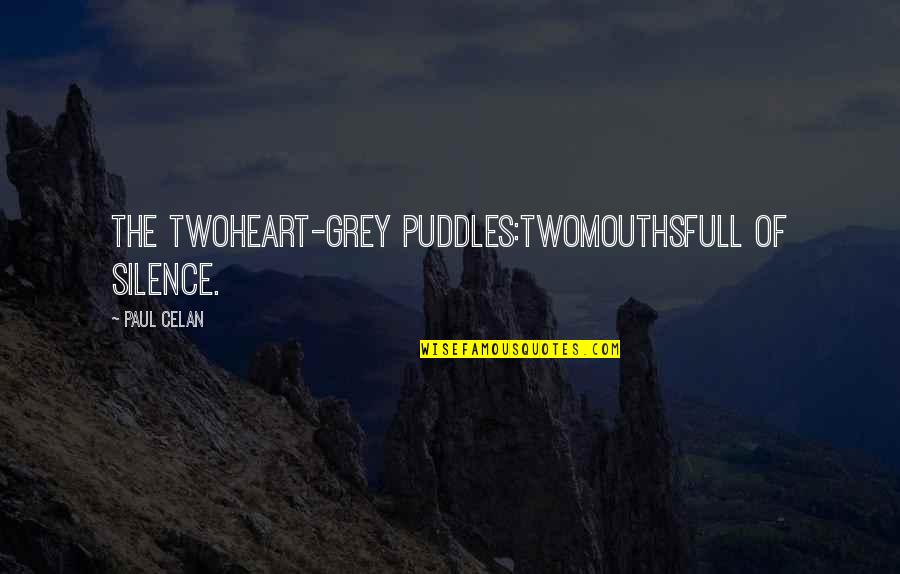 The two
heart-grey puddles:
two
mouthsfull of silence. —
Paul Celan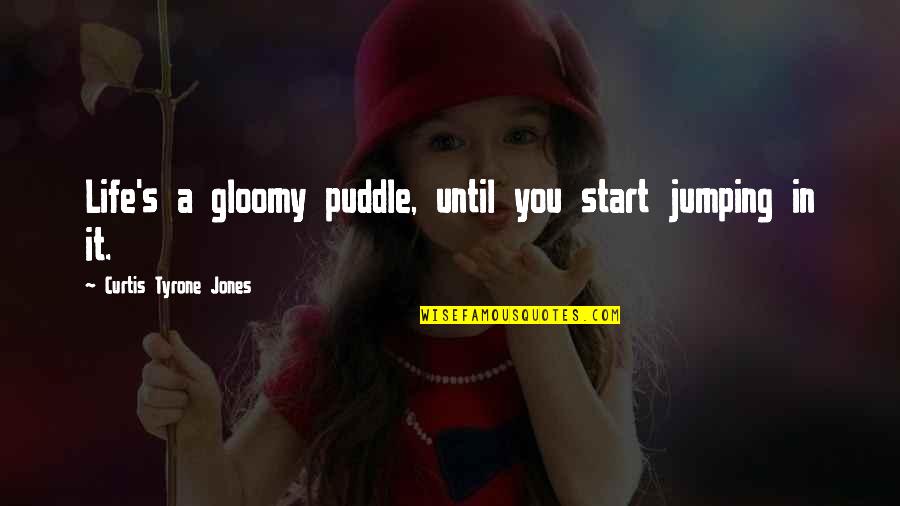 Life's a gloomy puddle, until you start jumping in it. —
Curtis Tyrone Jones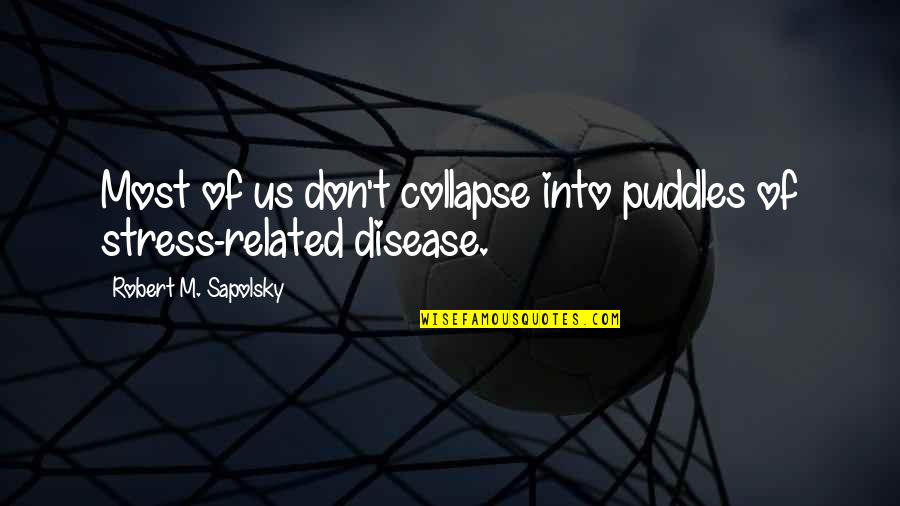 Most of us don't collapse into puddles of stress-related disease. —
Robert M. Sapolsky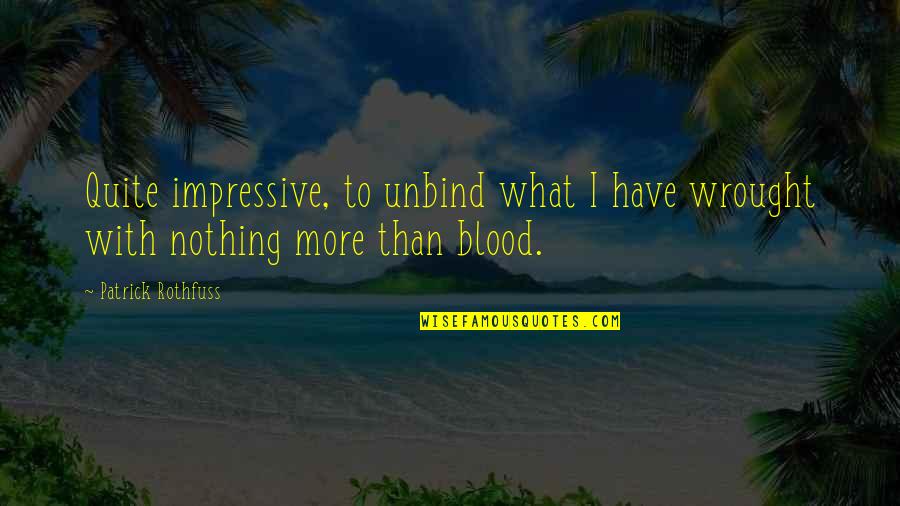 Quite impressive, to unbind what I have wrought with nothing more than blood. —
Patrick Rothfuss
A frog would leap from a throne of gold into a puddle. —
Publilius Syrus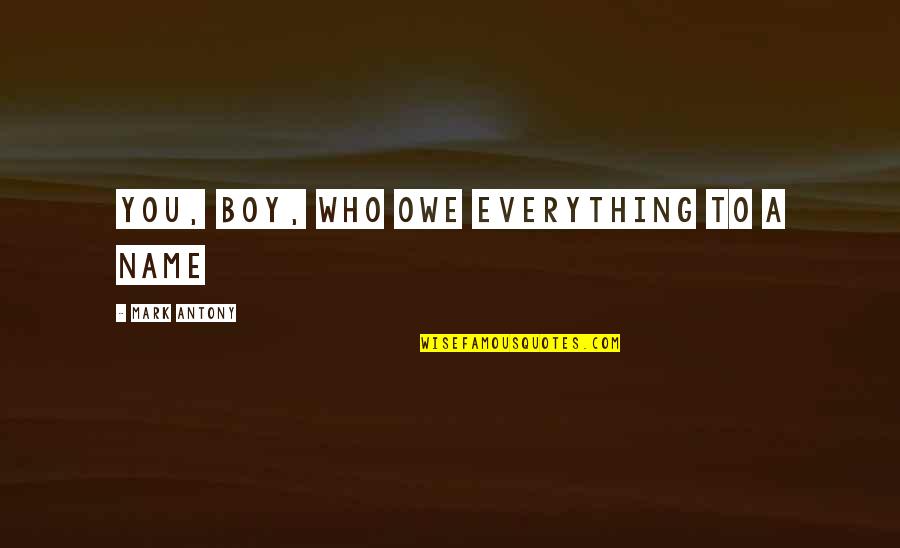 You, boy, who owe everything to a name —
Mark Antony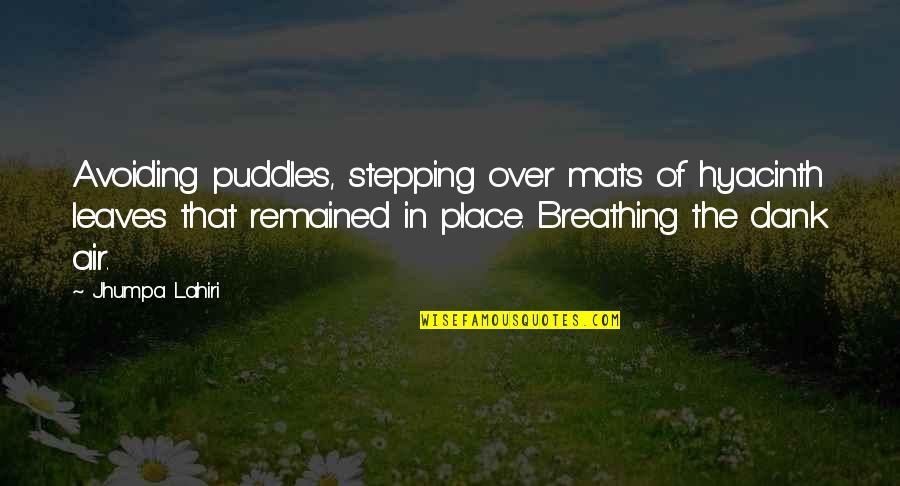 Avoiding puddles, stepping over mats of hyacinth leaves that remained in place. Breathing the dank air. —
Jhumpa Lahiri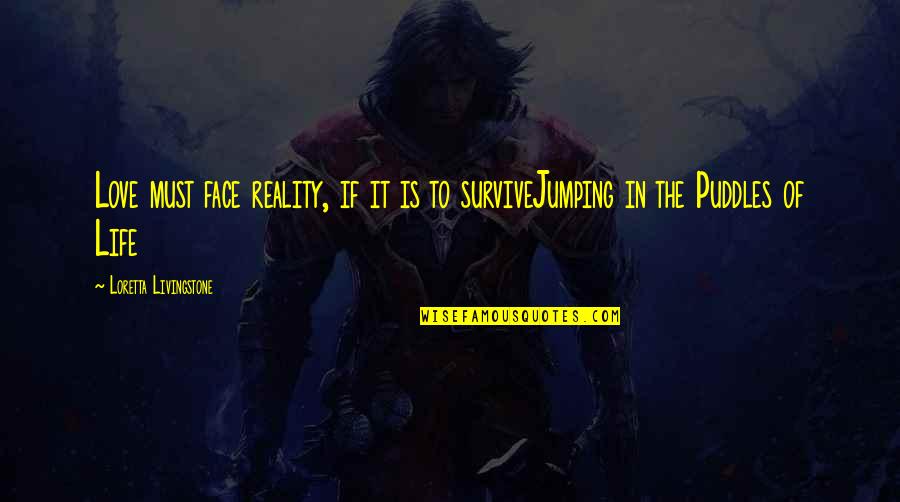 Love must face reality, if it is to survive
Jumping in the Puddles of Life —
Loretta Livingstone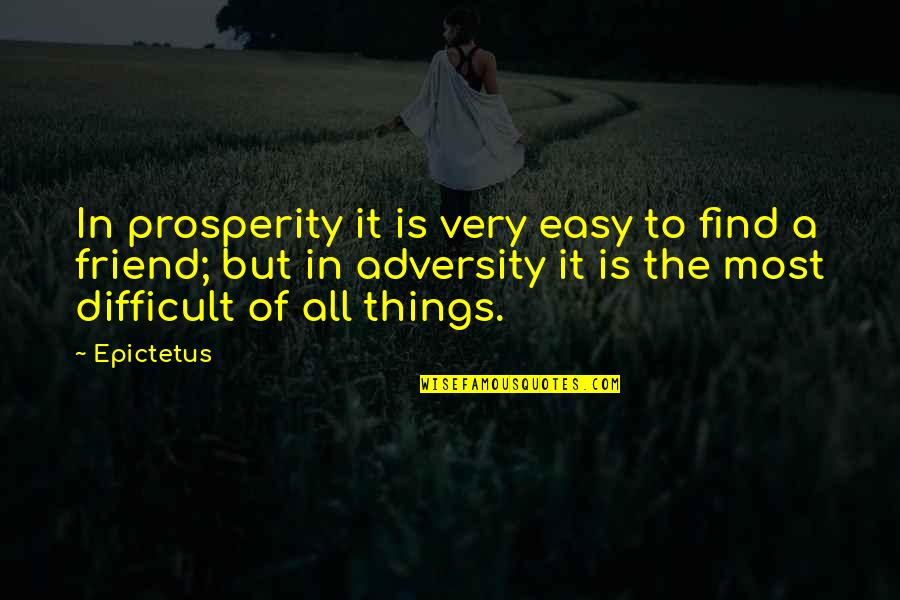 In prosperity it is very easy to find a friend; but in adversity it is the most difficult of all things. —
Epictetus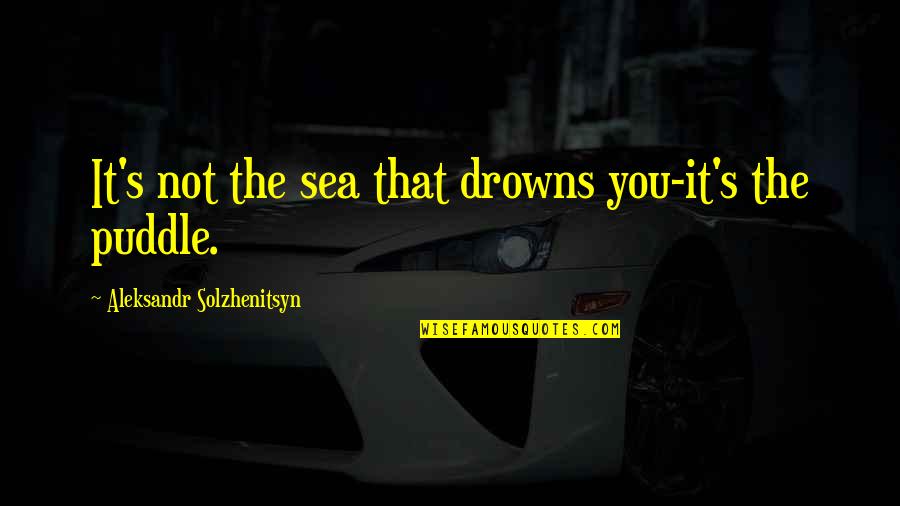 It's not the sea that drowns you-it's the puddle. —
Aleksandr Solzhenitsyn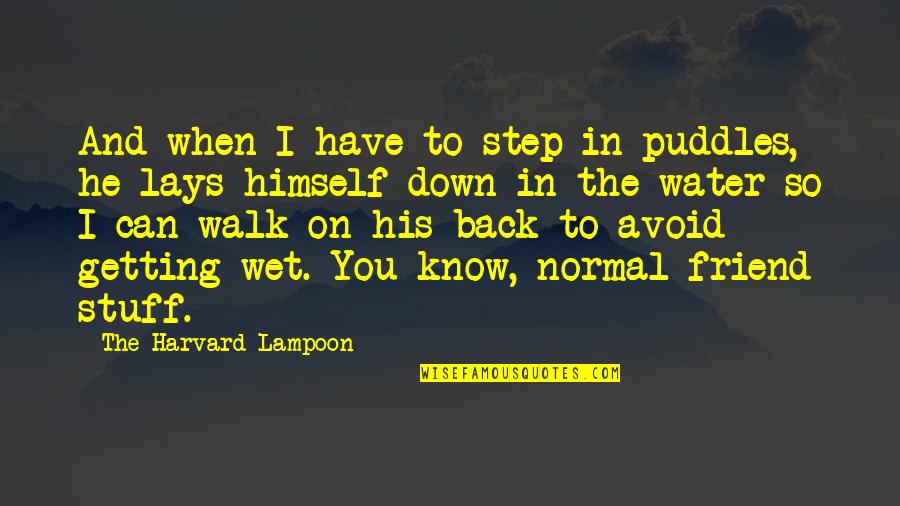 And when I have to step in puddles, he lays himself down in the water so I can walk on his back to avoid getting wet. You know, normal friend stuff. —
The Harvard Lampoon