Clifton Adams Quotes
Top 4 wise famous quotes and sayings by Clifton Adams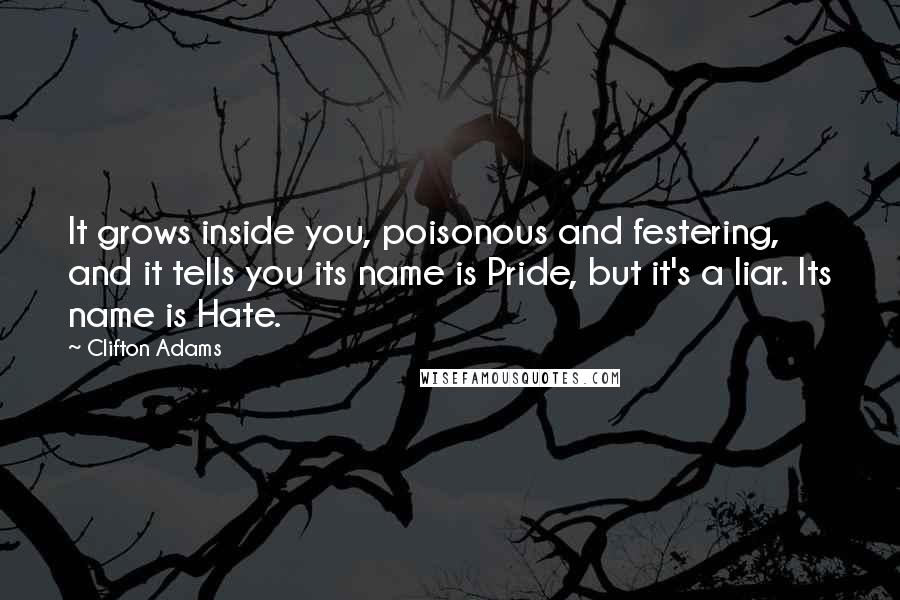 It grows inside you, poisonous and festering, and it tells you its name is Pride, but it's a liar. Its name is Hate.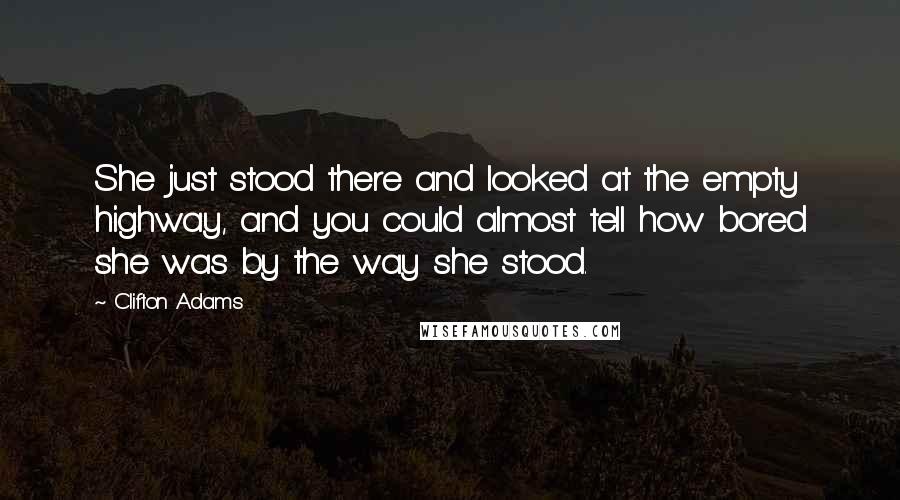 She just stood there and looked at the empty highway, and you could almost tell how bored she was by the way she stood.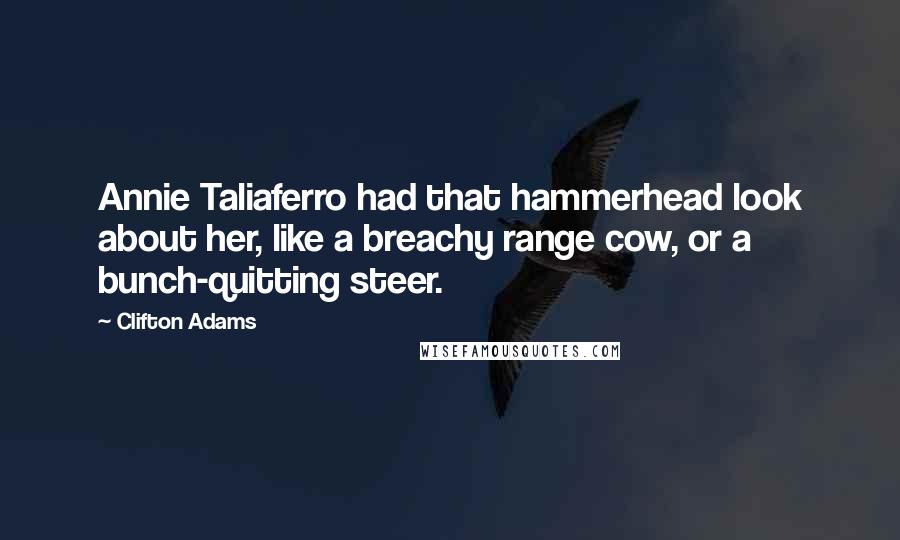 Annie Taliaferro had that hammerhead look about her, like a breachy range cow, or a bunch-quitting steer.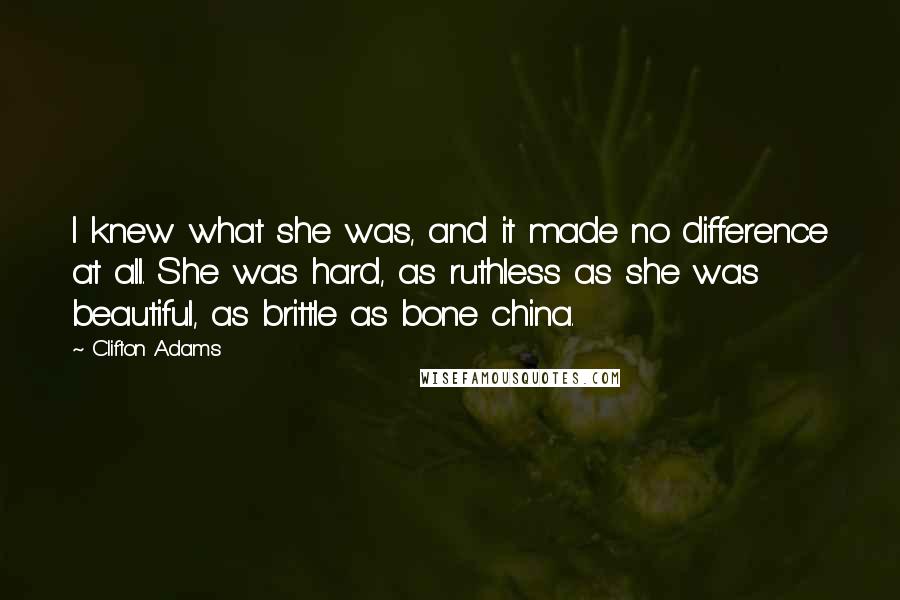 I knew what she was, and it made no difference at all. She was hard, as ruthless as she was beautiful, as brittle as bone china.