All Things Connected Quotes
Collection of top 35 famous quotes about All Things Connected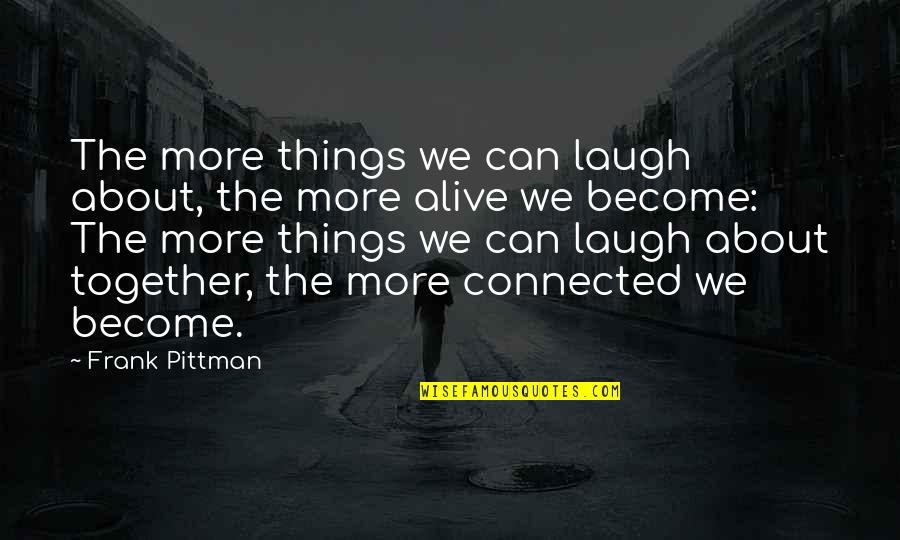 The more things we can laugh about, the more alive we become: The more things we can laugh about together, the more connected we become.
—
Frank Pittman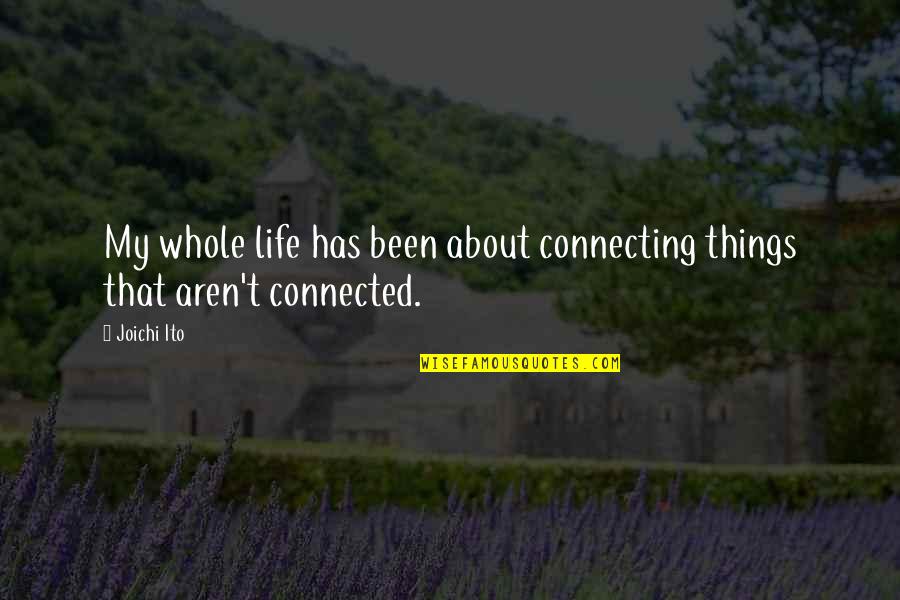 My whole life has been about connecting things that aren't connected.
—
Joichi Ito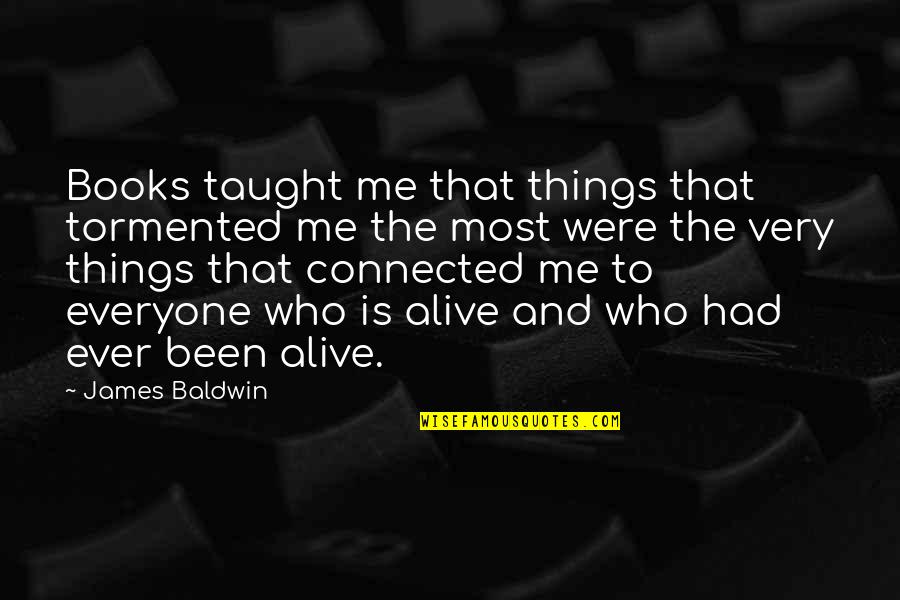 Books taught me that things that tormented me the most were the very things that connected me to everyone who is alive and who had ever been alive.
—
James Baldwin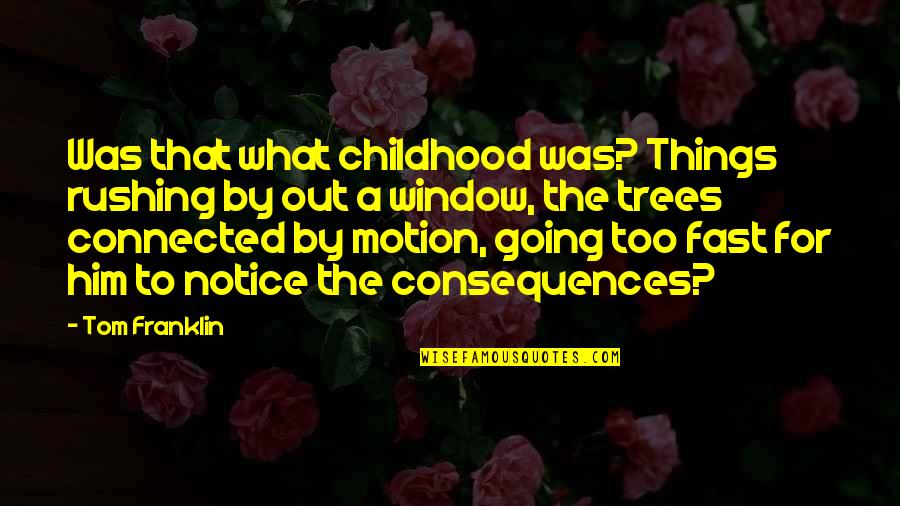 Was that what childhood was? Things rushing by out a window, the trees connected by motion, going too fast for him to notice the consequences?
—
Tom Franklin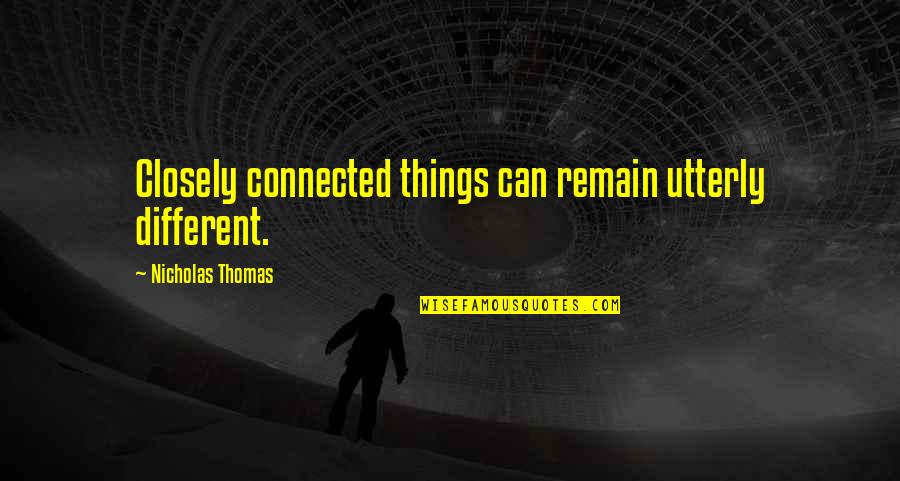 Closely connected things can remain utterly different.
—
Nicholas Thomas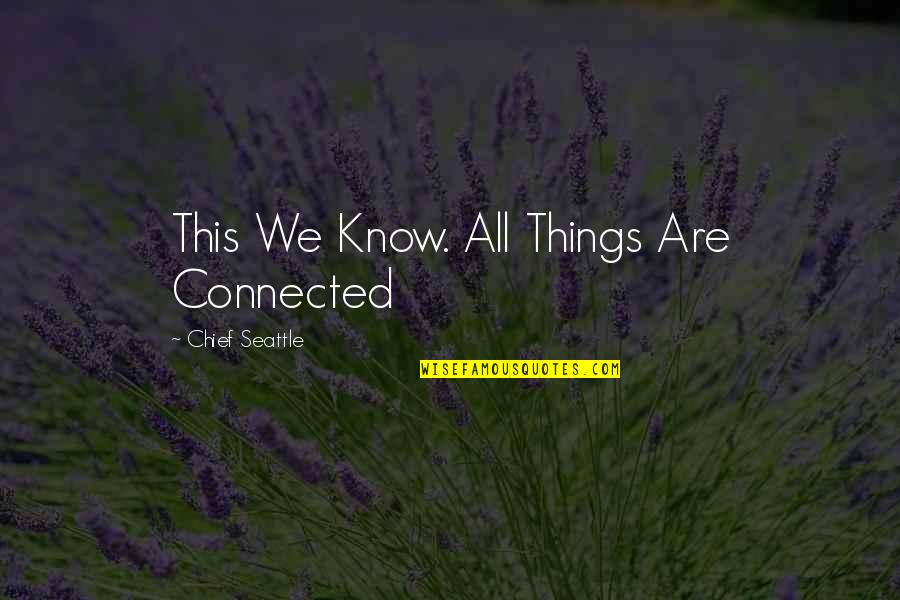 This We Know. All Things Are Connected
—
Chief Seattle
One of the vilest and most hateful things connected with money is that it can buy even talent; and will do so as long as the world lasts.
—
Fyodor Dostoyevsky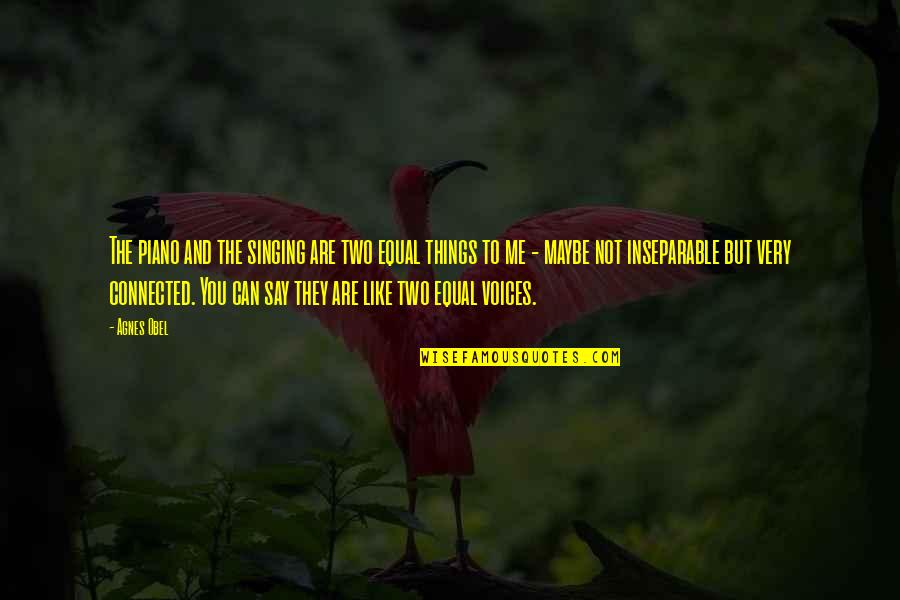 The piano and the singing are two equal things to me - maybe not inseparable but very connected. You can say they are like two equal voices. —
Agnes Obel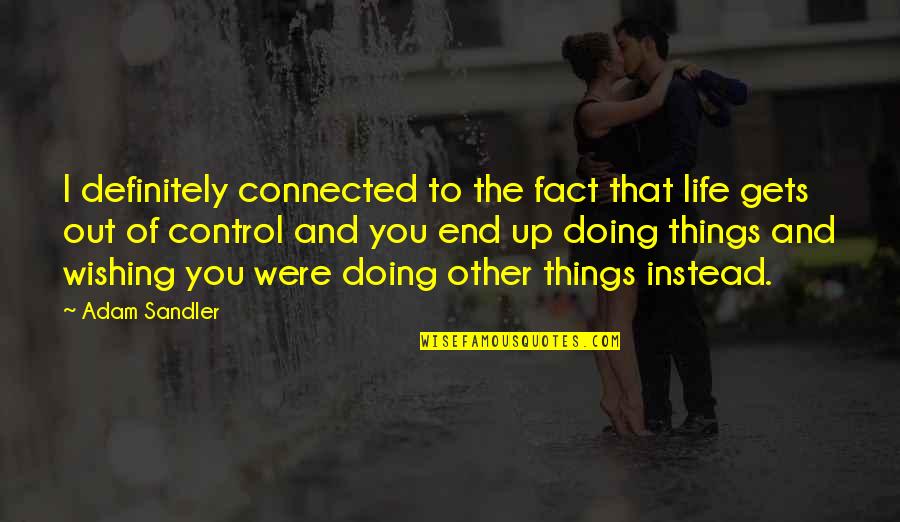 I definitely connected to the fact that life gets out of control and you end up doing things and wishing you were doing other things instead. —
Adam Sandler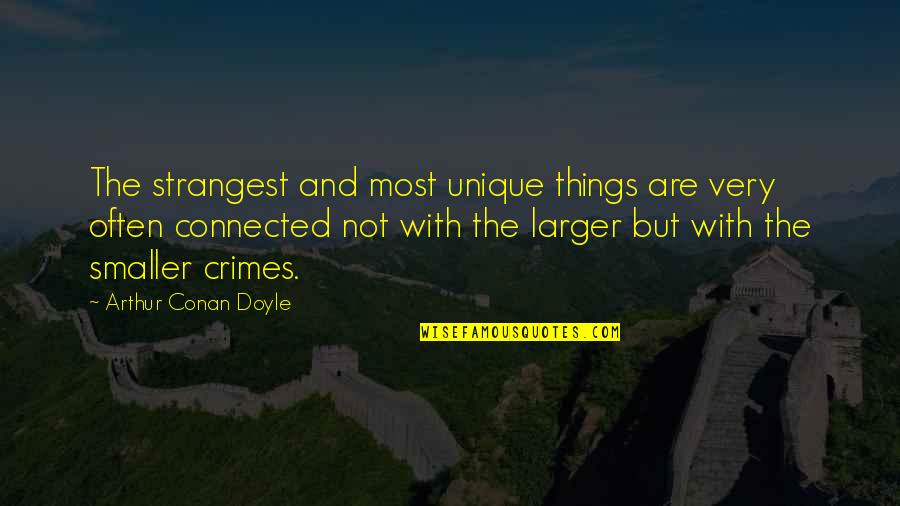 The strangest and most unique things are very often connected not with the larger but with the smaller crimes. —
Arthur Conan Doyle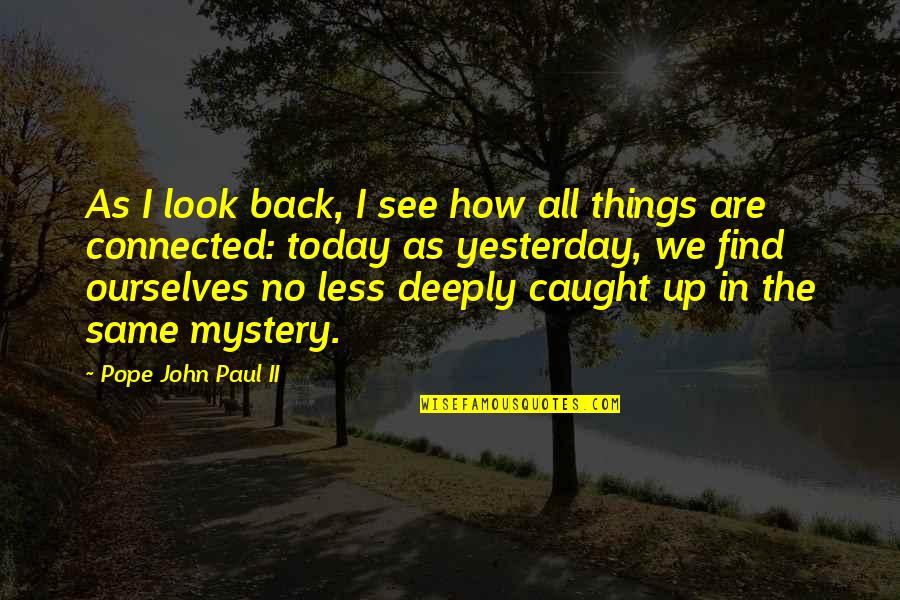 As I look back, I see how all things are connected: today as yesterday, we find ourselves no less deeply caught up in the same mystery. —
Pope John Paul II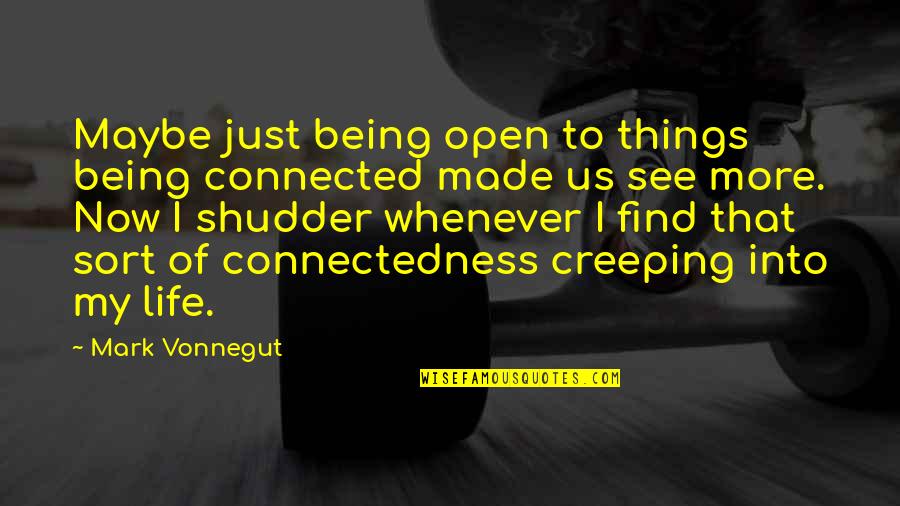 Maybe just being open to things being connected made us see more. Now I shudder whenever I find that sort of connectedness creeping into my life. —
Mark Vonnegut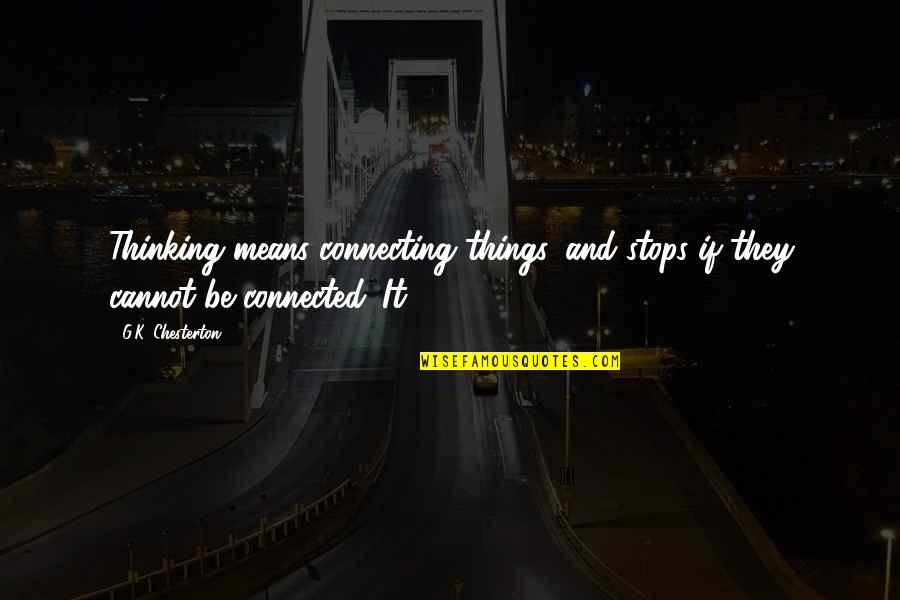 Thinking means connecting things, and stops if they cannot be connected. It —
G.K. Chesterton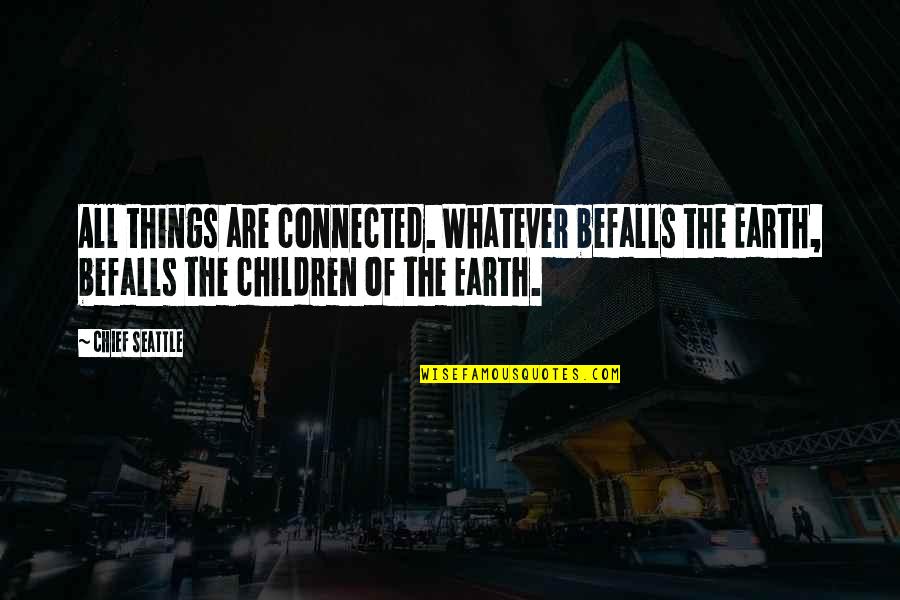 All things are connected. Whatever befalls the Earth, befalls the children of the Earth. —
Chief Seattle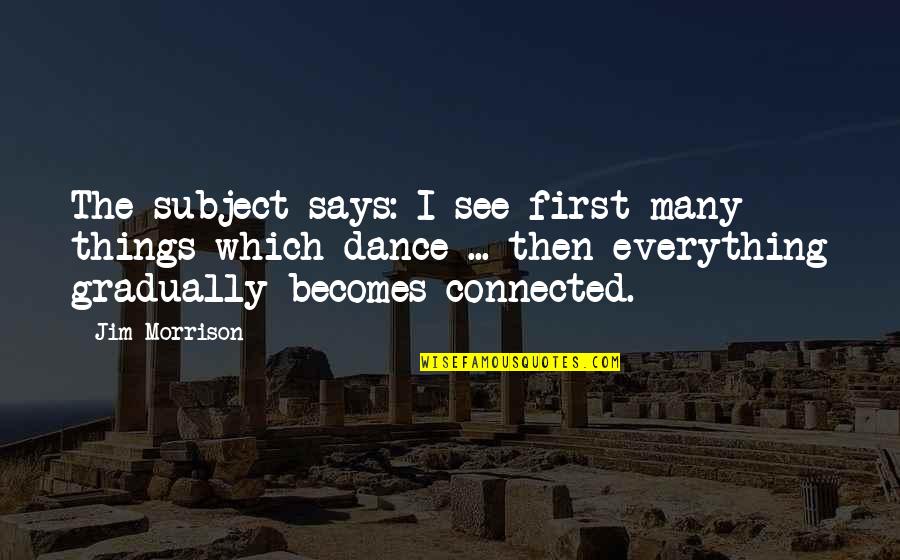 The subject says: I see first many things which dance ... then everything gradually becomes connected. —
Jim Morrison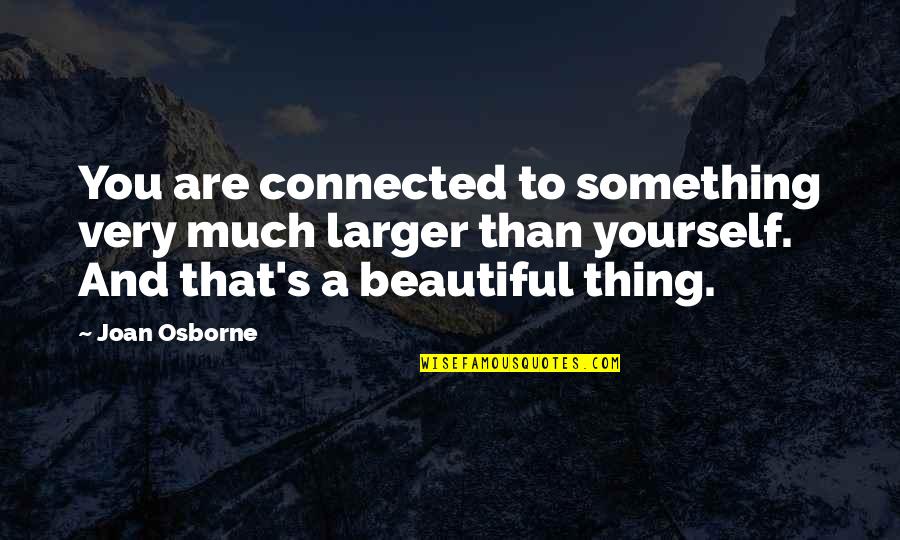 You are connected to something very much larger than yourself. And that's a beautiful thing. —
Joan Osborne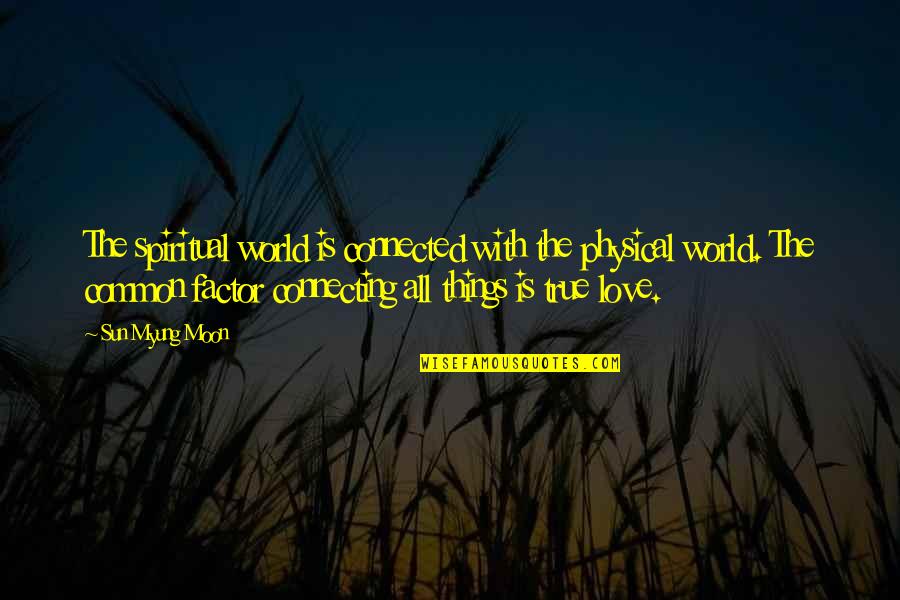 The spiritual world is connected with the physical world. The common factor connecting all things is true love. —
Sun Myung Moon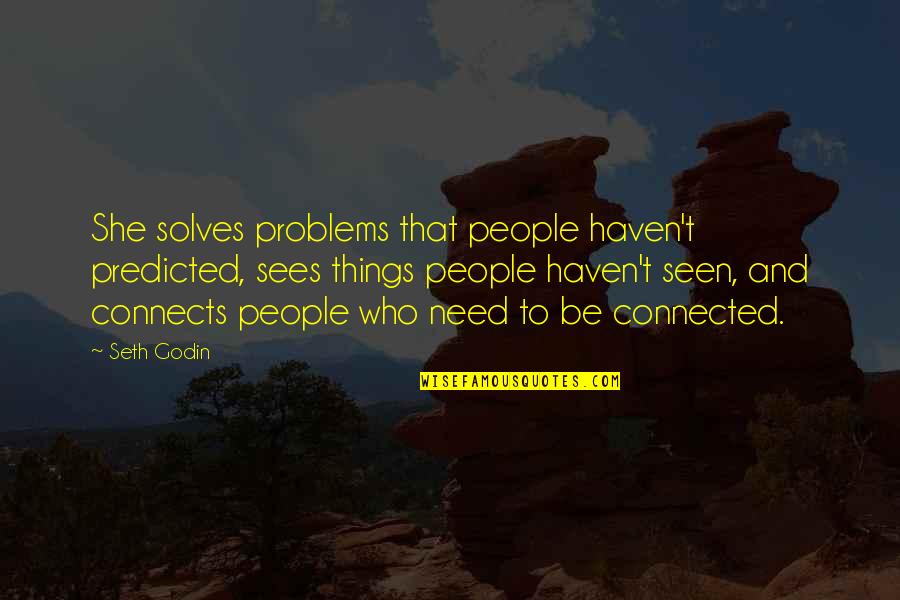 She solves problems that people haven't predicted, sees things people haven't seen, and connects people who need to be connected. —
Seth Godin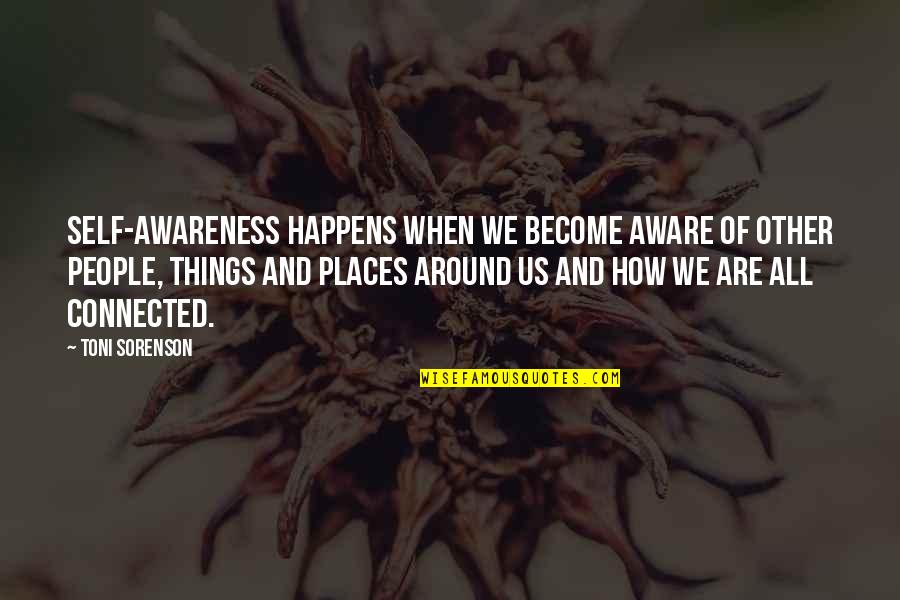 Self-awareness happens when we become aware of other people, things and places around us and how we are all connected. —
Toni Sorenson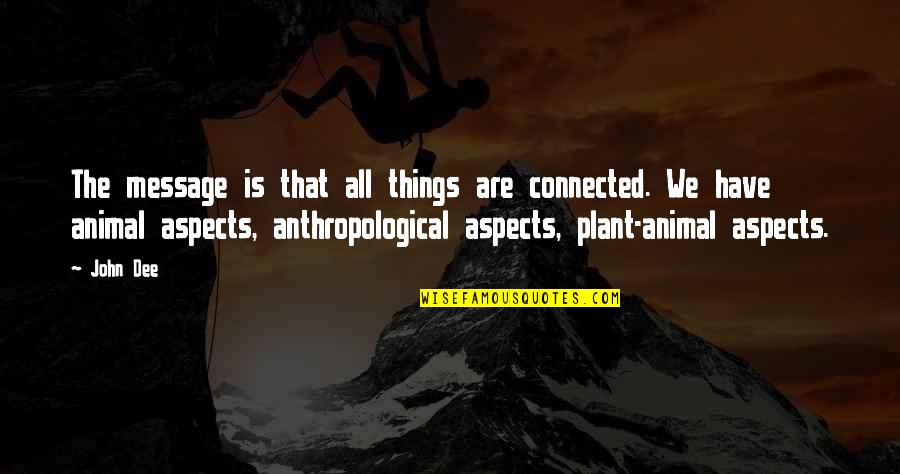 The message is that all things are connected. We have animal aspects, anthropological aspects, plant-animal aspects. —
John Dee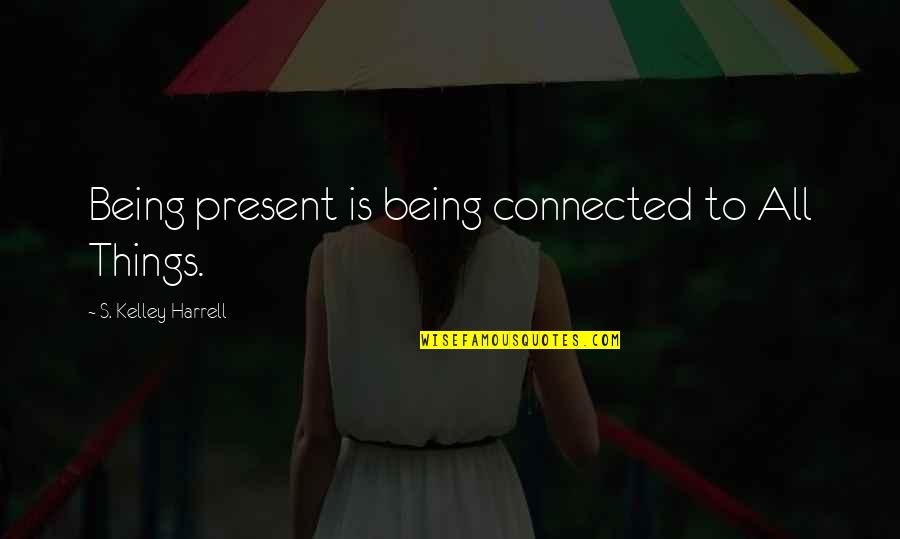 Being present is being connected to All Things. —
S. Kelley Harrell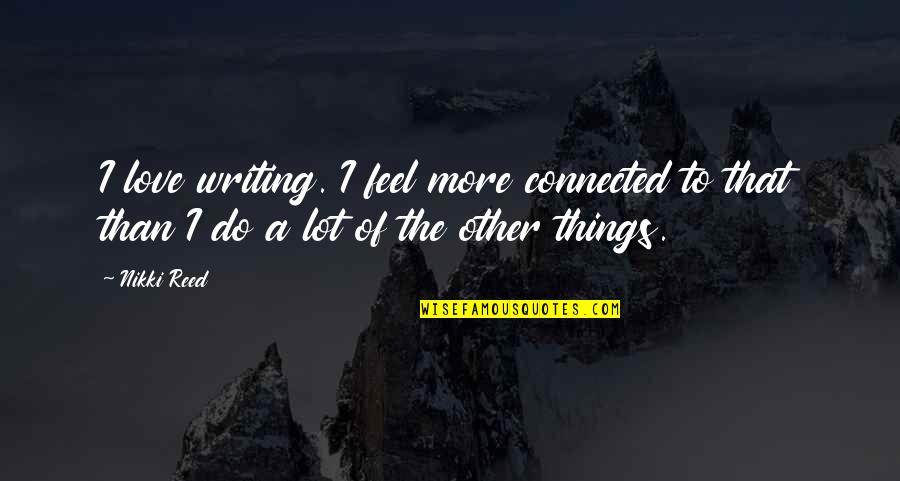 I love writing. I feel more connected to that than I do a lot of the other things. —
Nikki Reed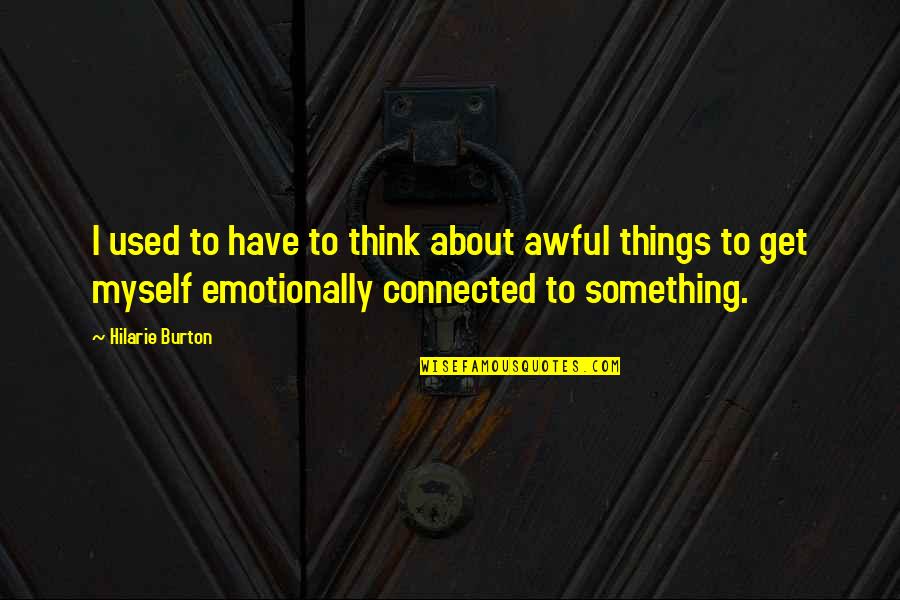 I used to have to think about awful things to get myself emotionally connected to something. —
Hilarie Burton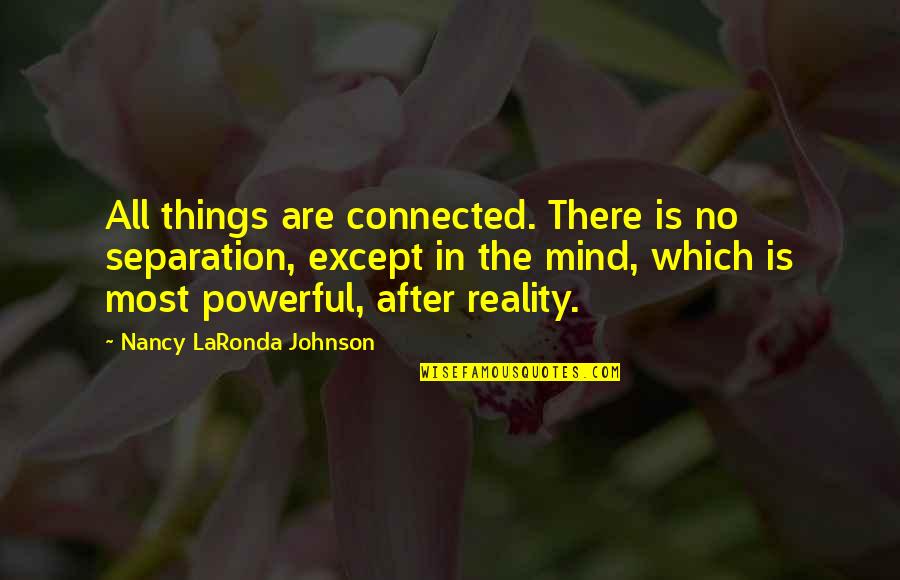 All things are connected. There is no separation, except in the mind, which is most powerful, after reality. —
Nancy LaRonda Johnson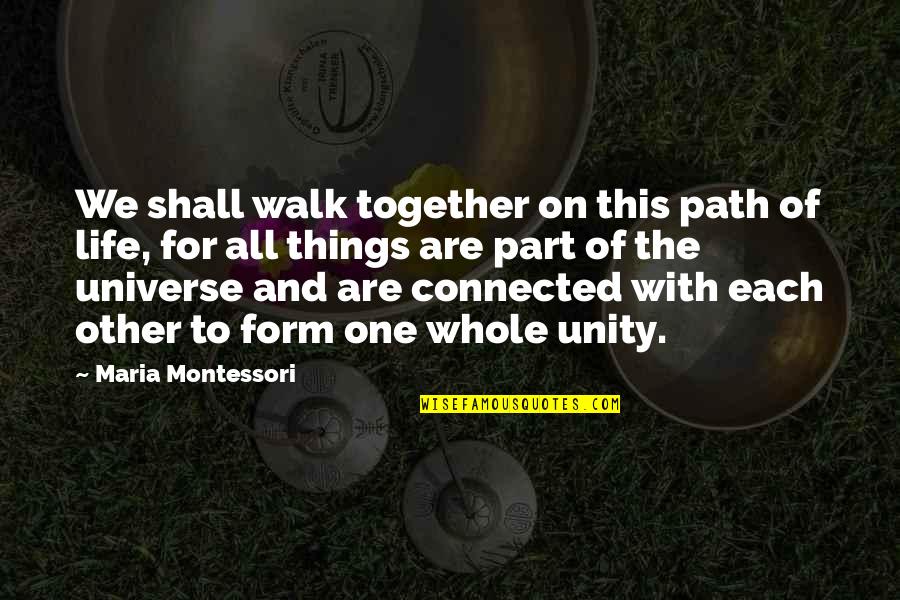 We shall walk together on this path of life, for all things are part of the universe and are connected with each other to form one whole unity. —
Maria Montessori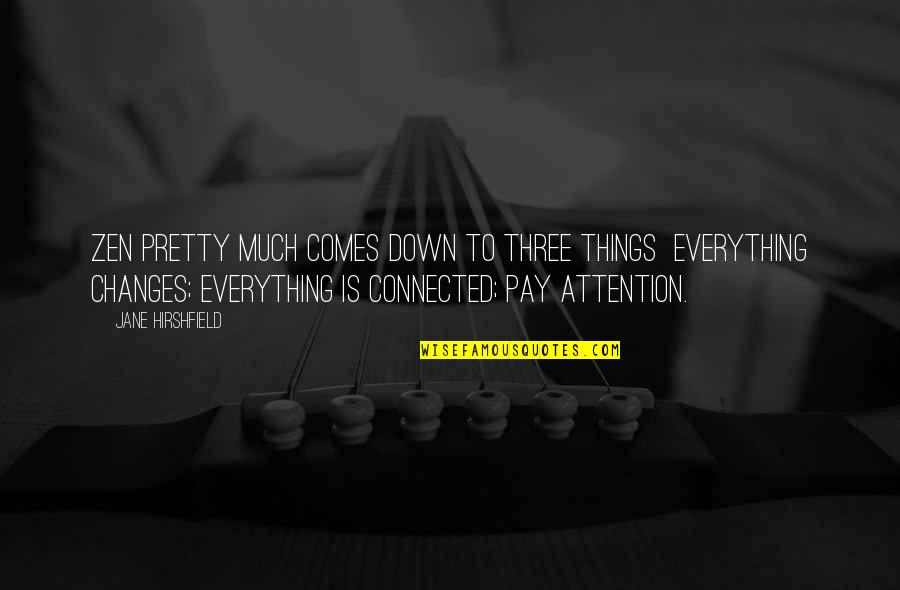 Zen pretty much comes down to three things
everything changes; everything is connected; pay attention. —
Jane Hirshfield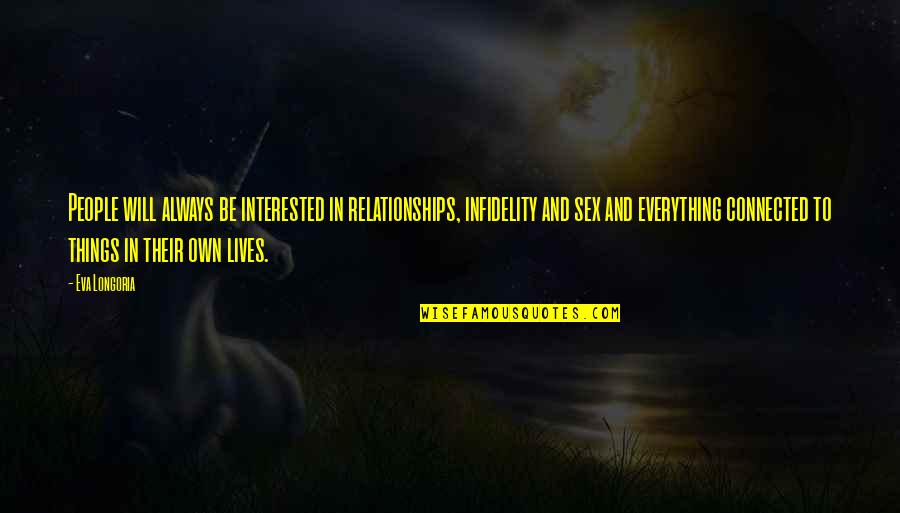 People will always be interested in relationships, infidelity and sex and everything connected to things in their own lives. —
Eva Longoria
That's what time was like, along with the things occupying it, that it made the feelings connected to any memory seem worthless. —
Semezdin Mehmedinovic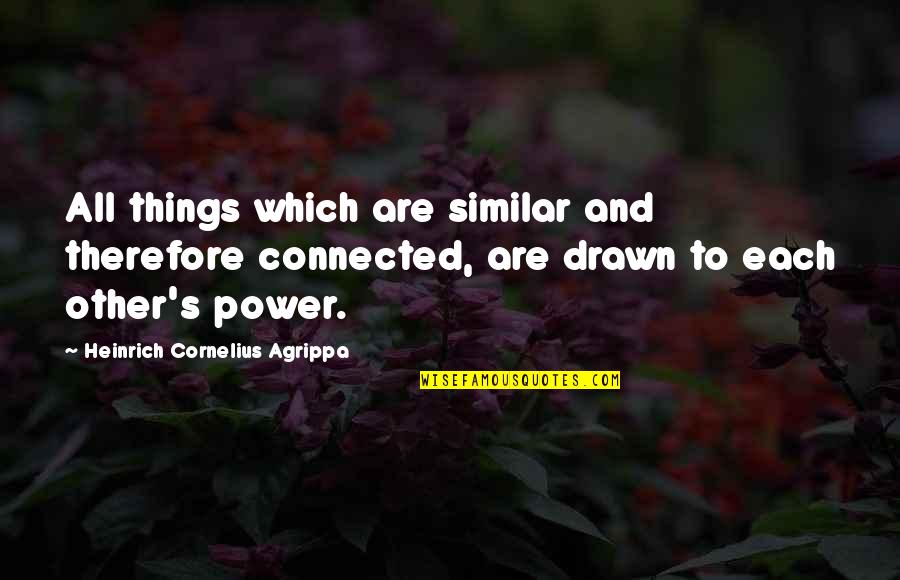 All things which are similar and therefore connected, are drawn to each other's power. —
Heinrich Cornelius Agrippa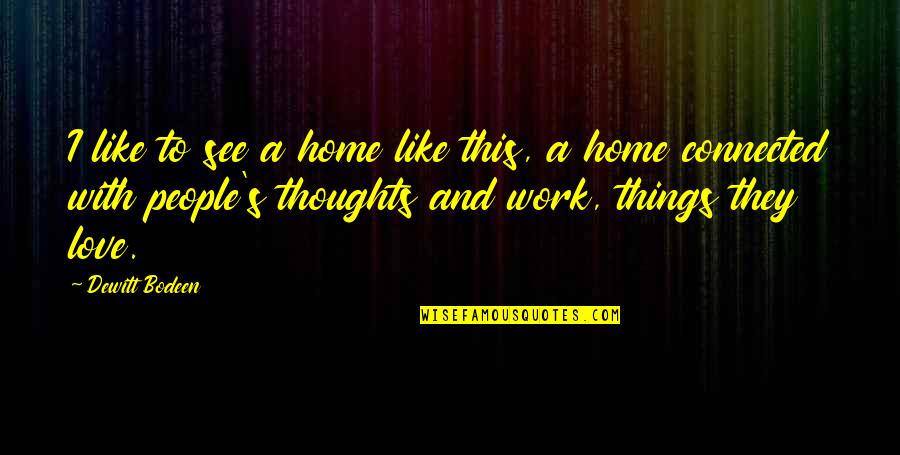 I like to see a home like this, a home connected with people's thoughts and work, things they love. —
Dewitt Bodeen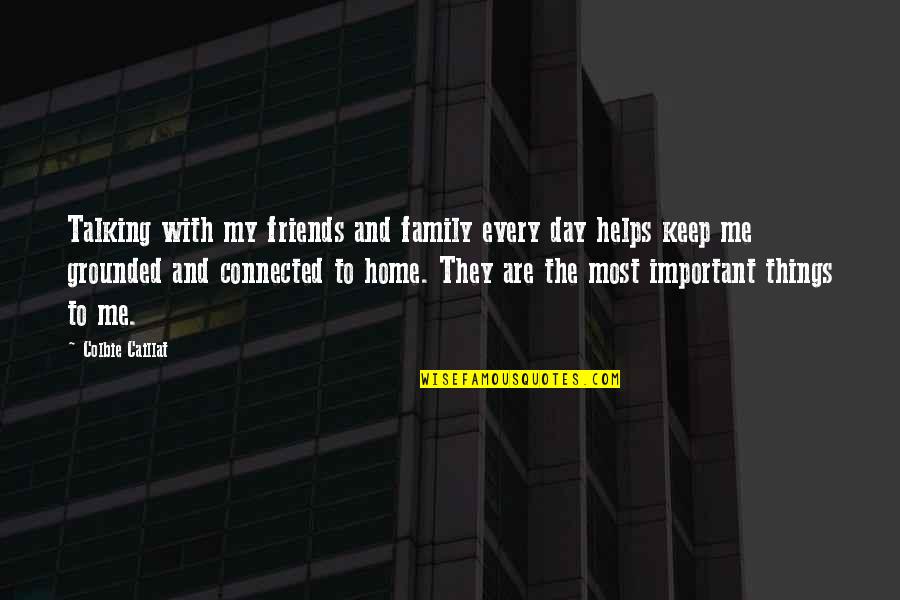 Talking with my friends and family every day helps keep me grounded and connected to home. They are the most important things to me. —
Colbie Caillat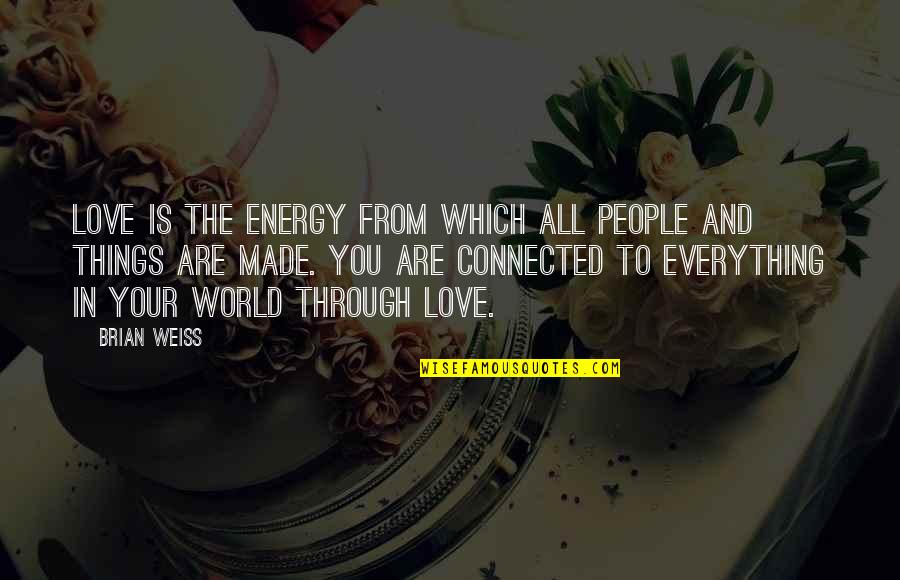 Love is the energy from which all people and things are made. You are connected to everything in your world through love. —
Brian Weiss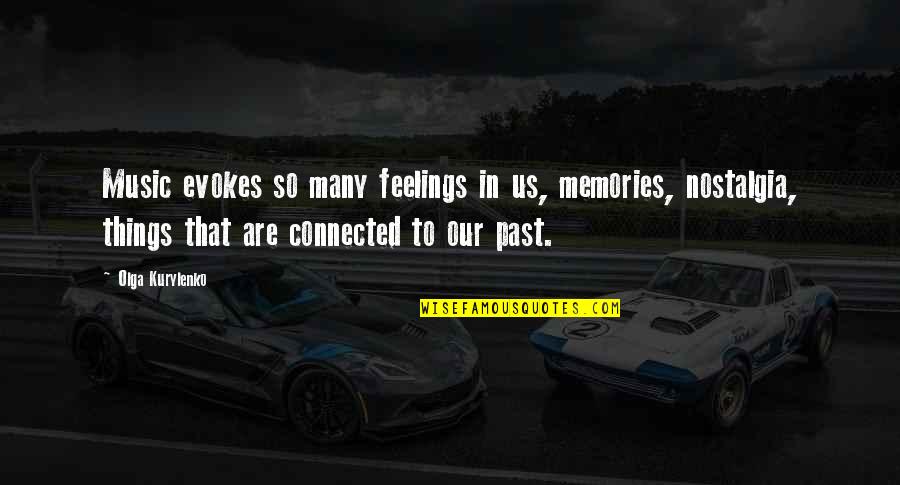 Music evokes so many feelings in us, memories, nostalgia, things that are connected to our past. —
Olga Kurylenko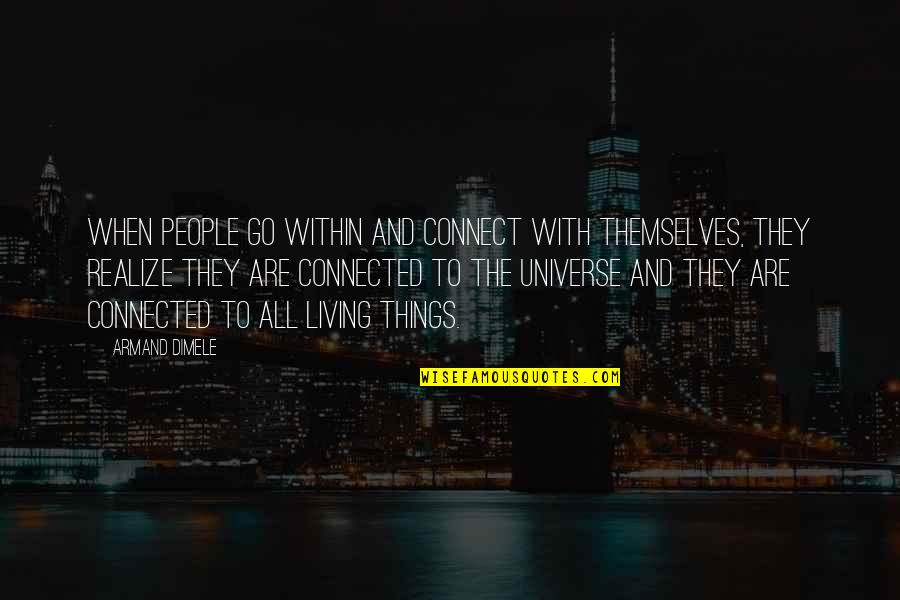 When people go within and connect with themselves, they realize they are connected to the universe and they are connected to all living things. —
Armand DiMele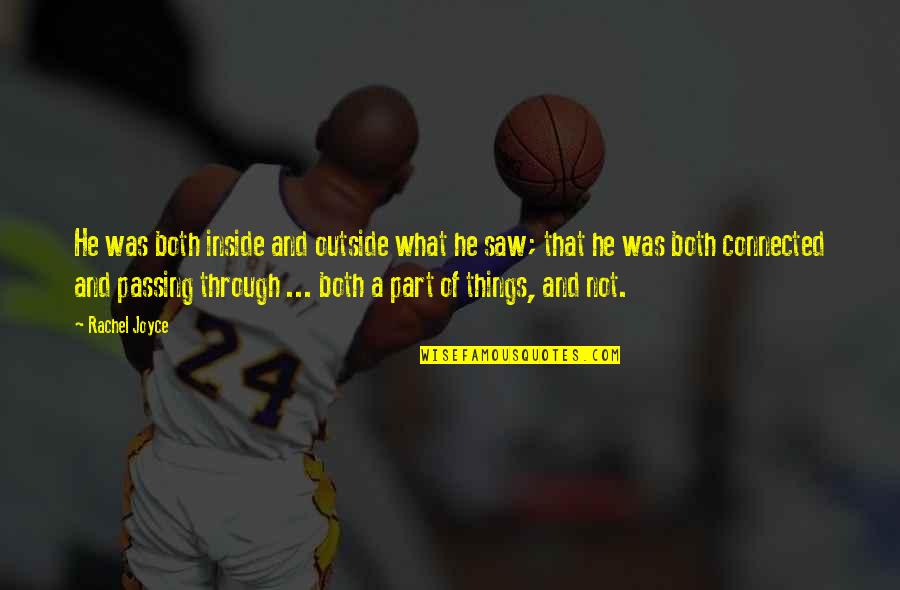 He was both inside and outside what he saw; that he was both connected and passing through ... both a part of things, and not. —
Rachel Joyce