Alive But Dead Quotes
Collection of top 50 famous quotes about Alive But Dead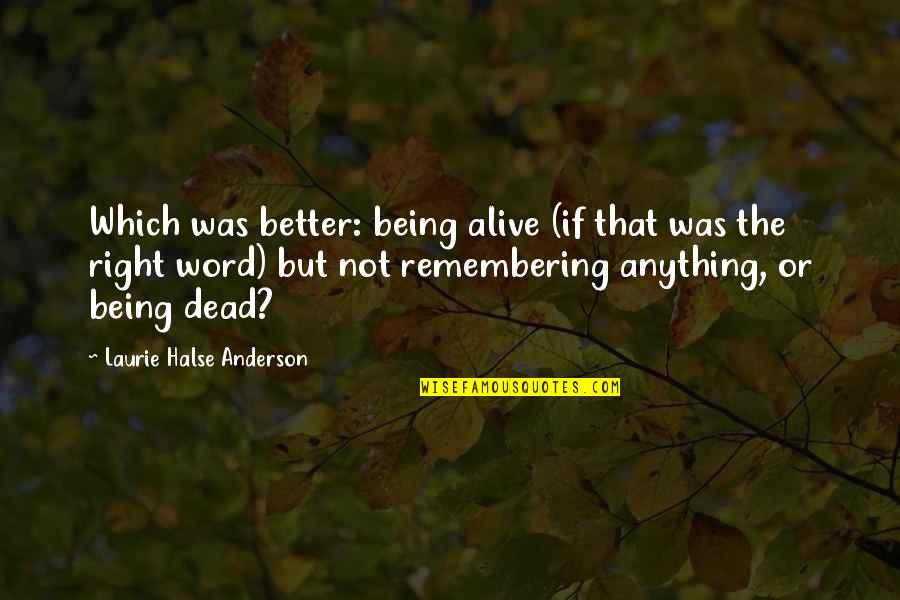 Which was better: being alive (if that was the right word) but not remembering anything, or being dead?
—
Laurie Halse Anderson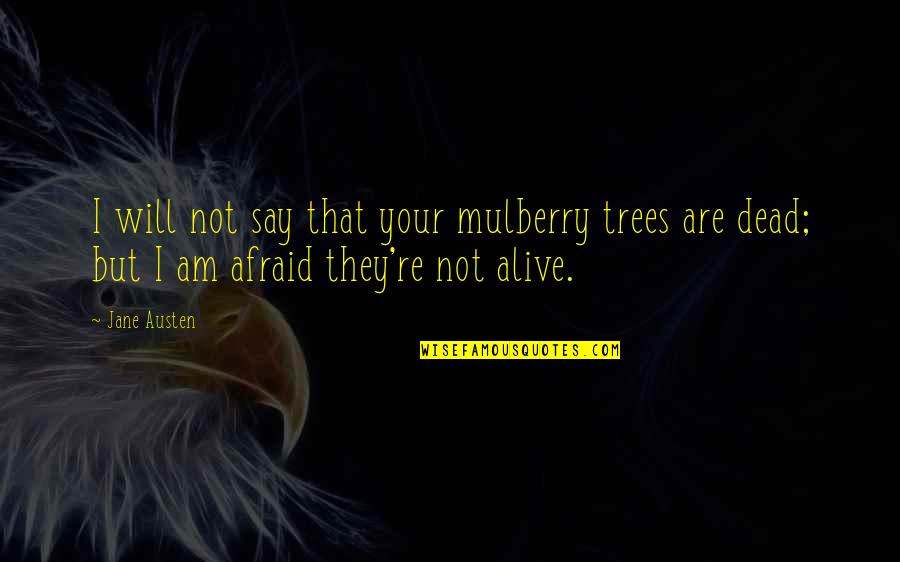 I will not say that your mulberry trees are dead; but I am afraid they're not alive.
—
Jane Austen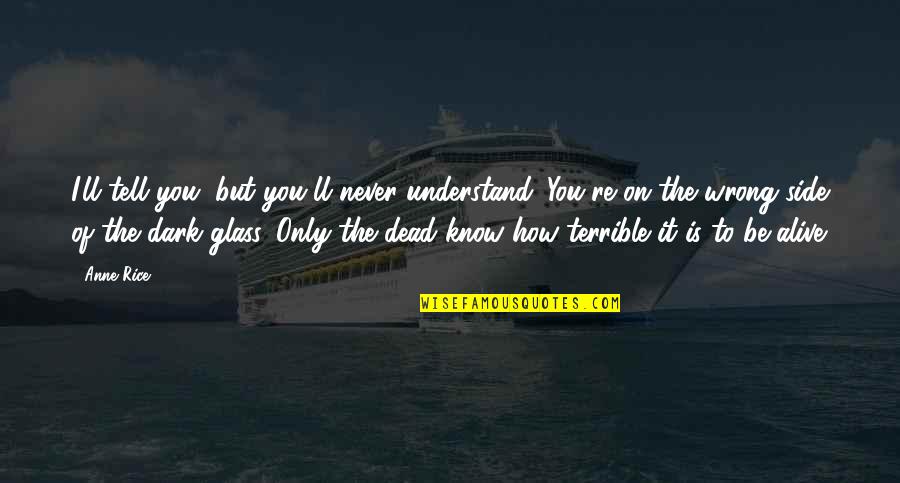 I'll tell you, but you'll never understand. You're on the wrong side of the dark glass. Only the dead know how terrible it is to be alive.
—
Anne Rice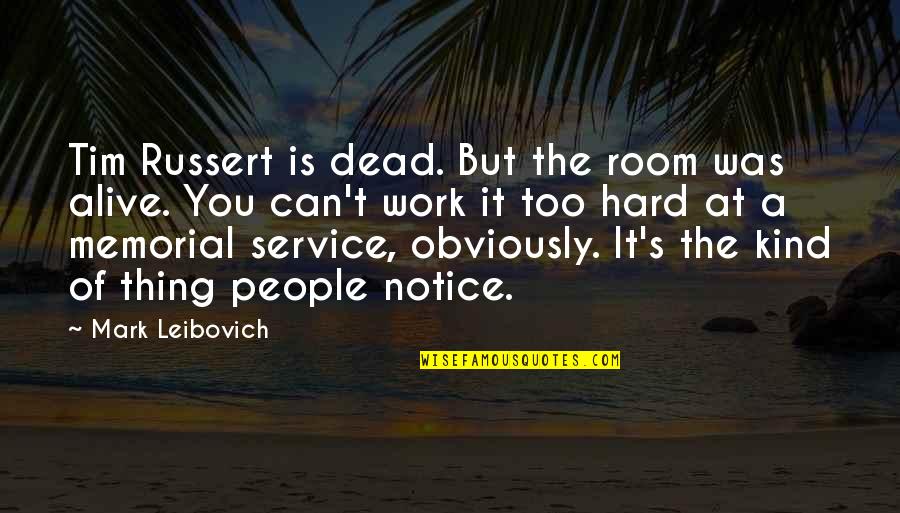 Tim Russert is dead. But the room was alive. You can't work it too hard at a memorial service, obviously. It's the kind of thing people notice.
—
Mark Leibovich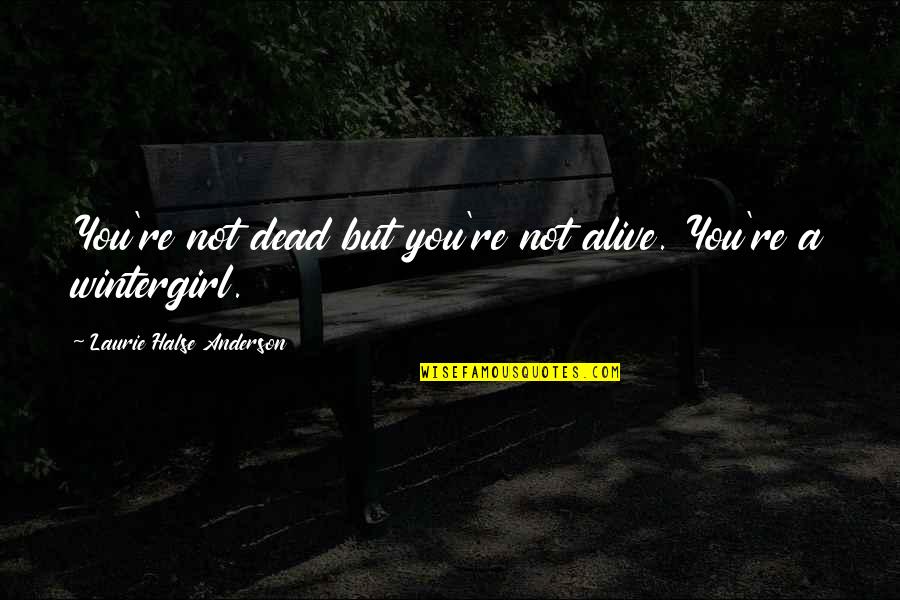 You're not dead but you're not alive. You're a wintergirl.
—
Laurie Halse Anderson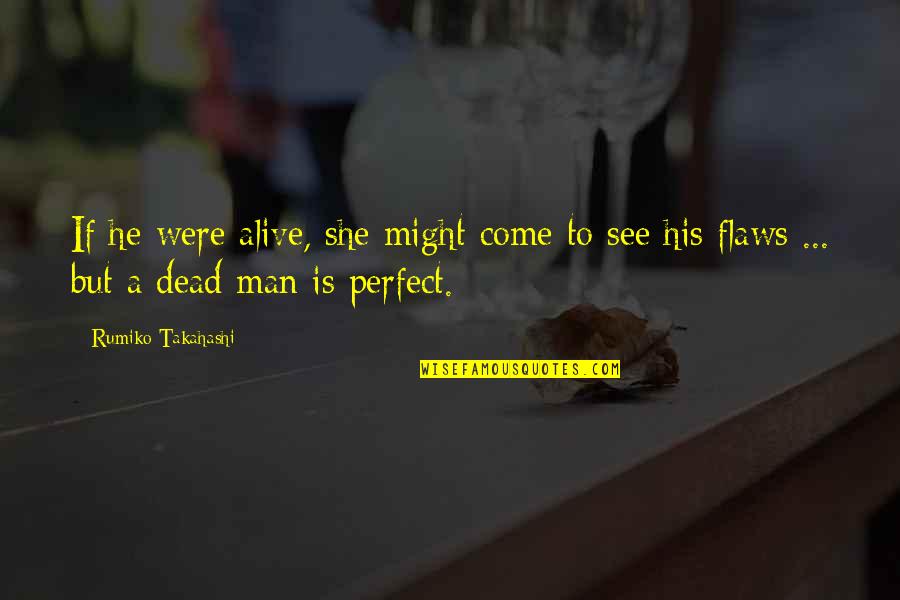 If he were alive, she might come to see his flaws ... but a dead man is perfect.
—
Rumiko Takahashi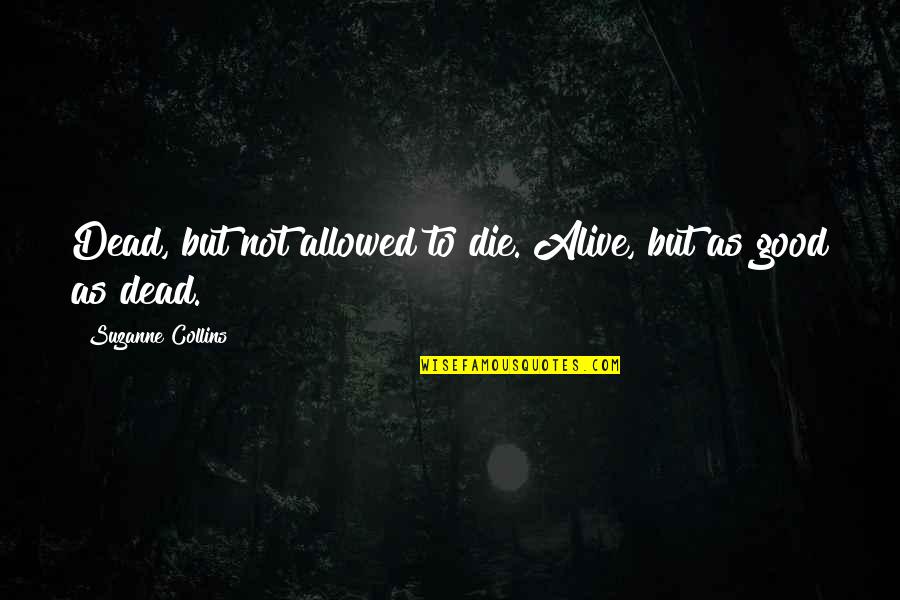 Dead, but not allowed to die. Alive, but as good as dead.
—
Suzanne Collins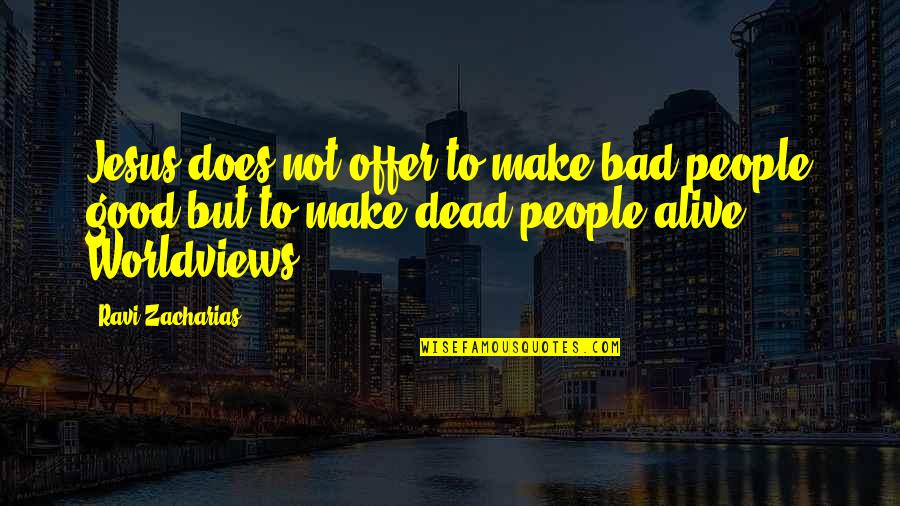 Jesus does not offer to make bad people good but to make dead people alive. Worldviews
—
Ravi Zacharias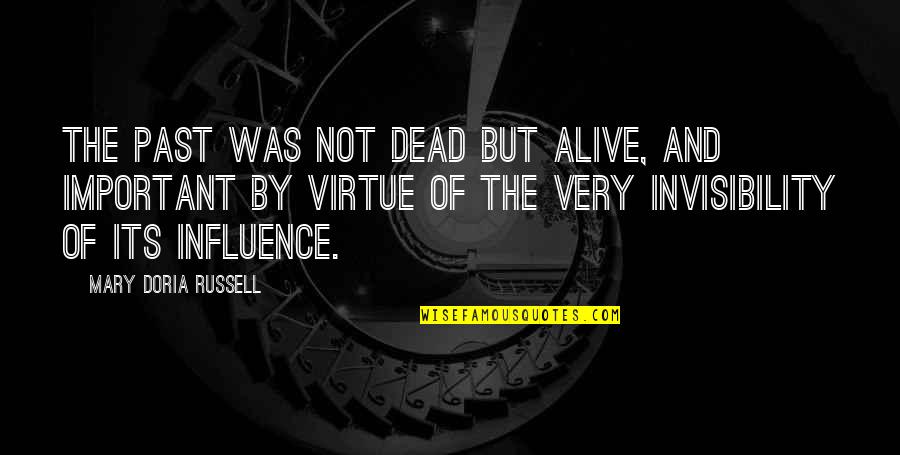 The past was not dead but alive, and important by virtue of the very invisibility of its influence. —
Mary Doria Russell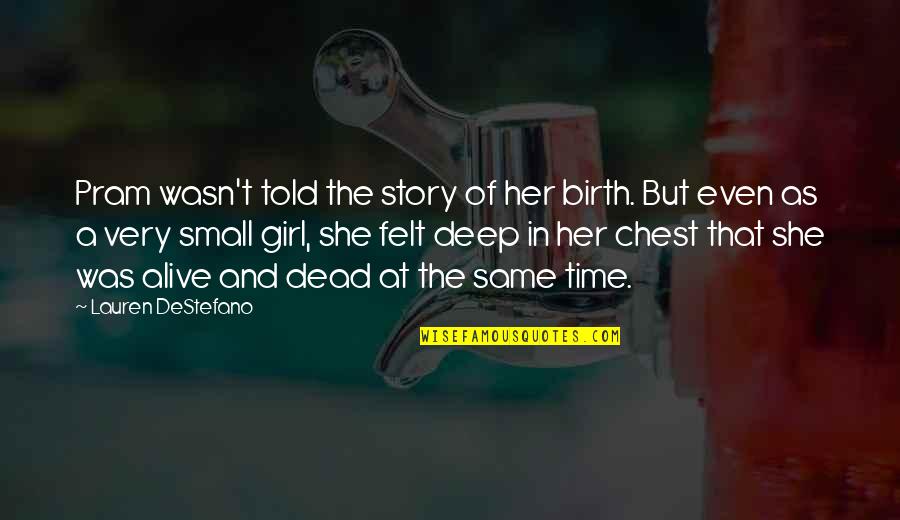 Pram wasn't told the story of her birth. But even as a very small girl, she felt deep in her chest that she was alive and dead at the same time. —
Lauren DeStefano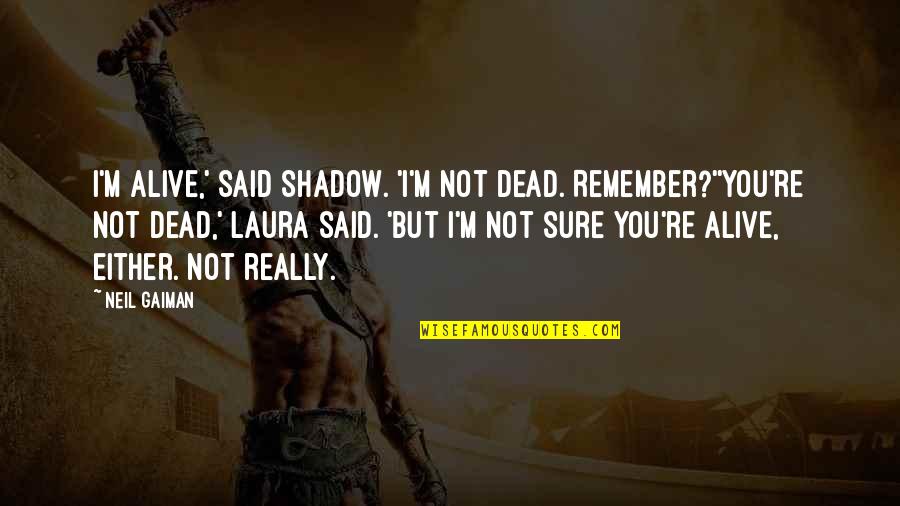 I'm alive,' said Shadow. 'I'm not dead. Remember?'
'You're not dead,' Laura said. 'But I'm not sure you're alive, either. Not really. —
Neil Gaiman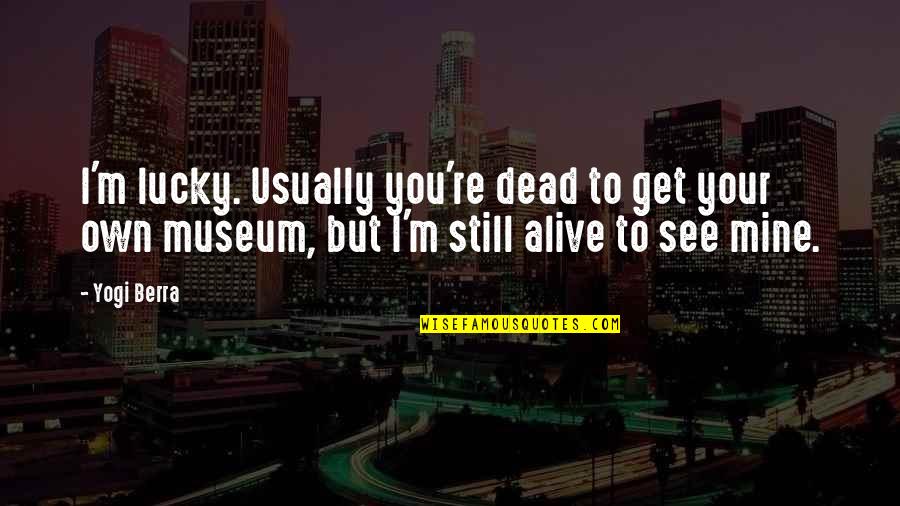 I'm lucky. Usually you're dead to get your own museum, but I'm still alive to see mine. —
Yogi Berra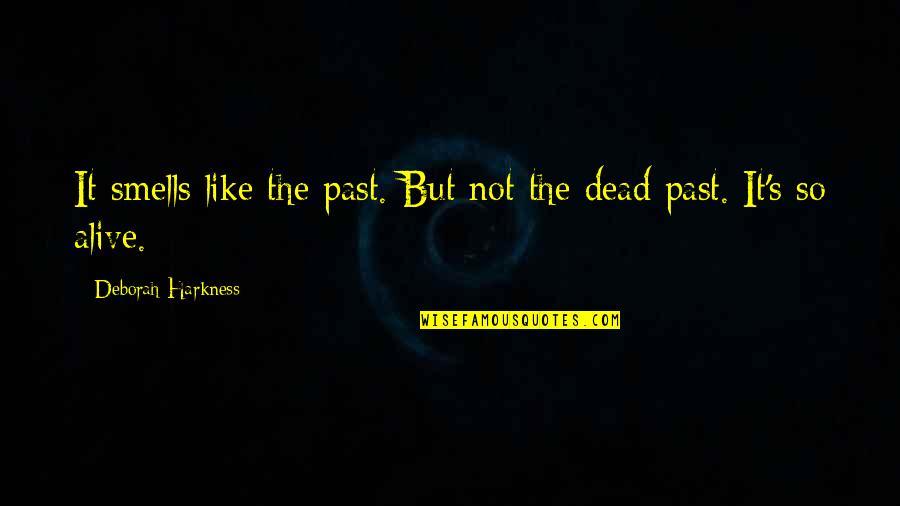 It smells like the past. But not the dead past. It's so alive. —
Deborah Harkness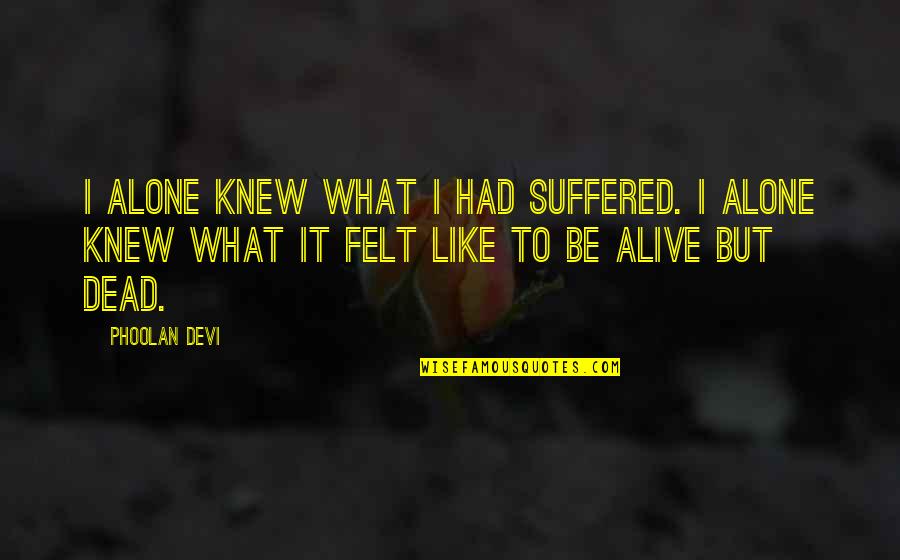 I alone knew what I had suffered. I alone knew what it felt like to be
alive but dead
. —
Phoolan Devi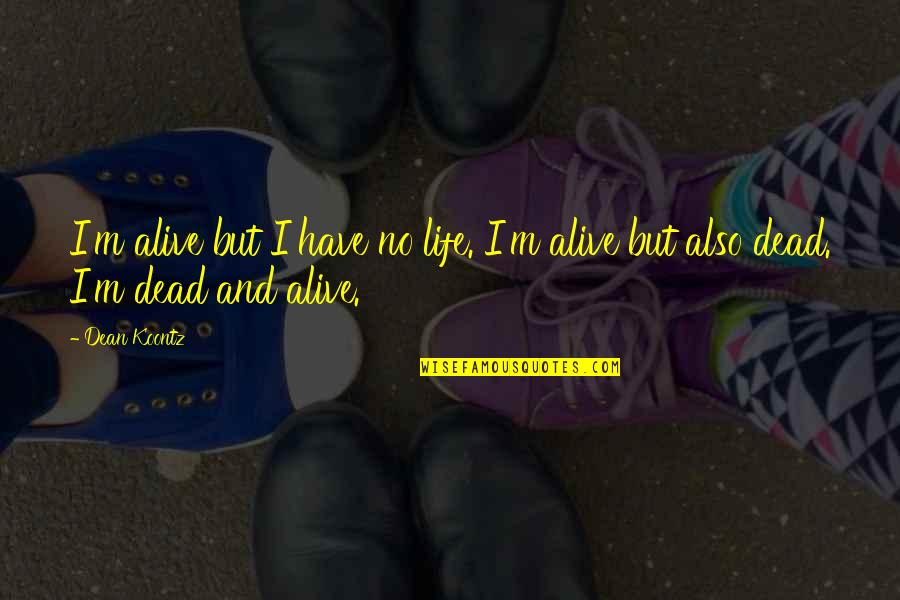 I'm alive but I have no life. I'm alive but also dead. I'm dead and alive. —
Dean Koontz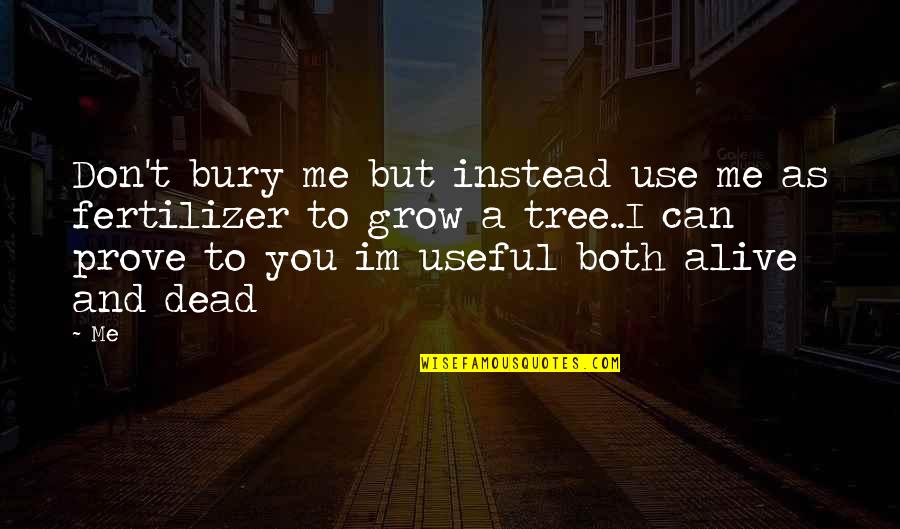 Don't bury me but instead use me as fertilizer to grow a tree..I can prove to you im useful both alive and dead —
Me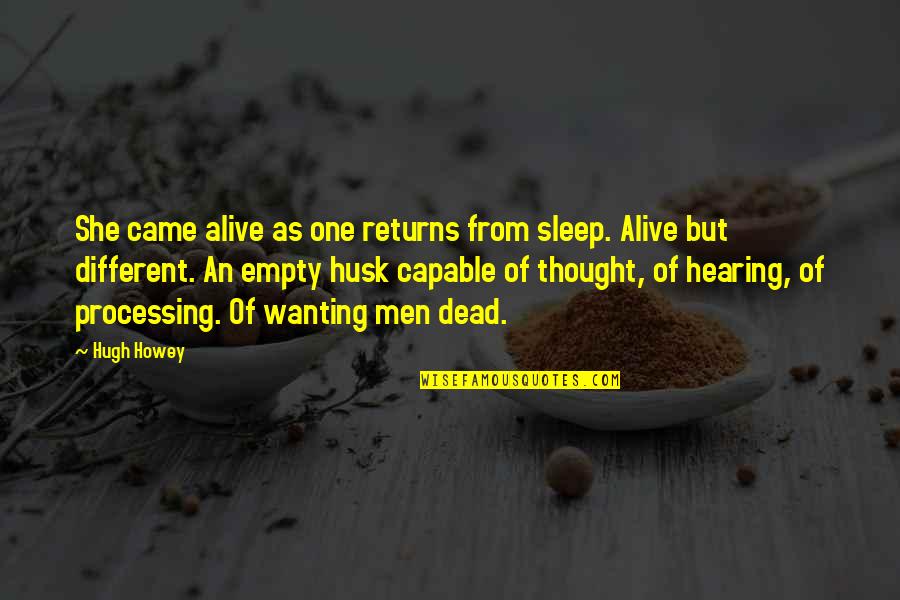 She came alive as one returns from sleep. Alive but different. An empty husk capable of thought, of hearing, of processing. Of wanting men dead. —
Hugh Howey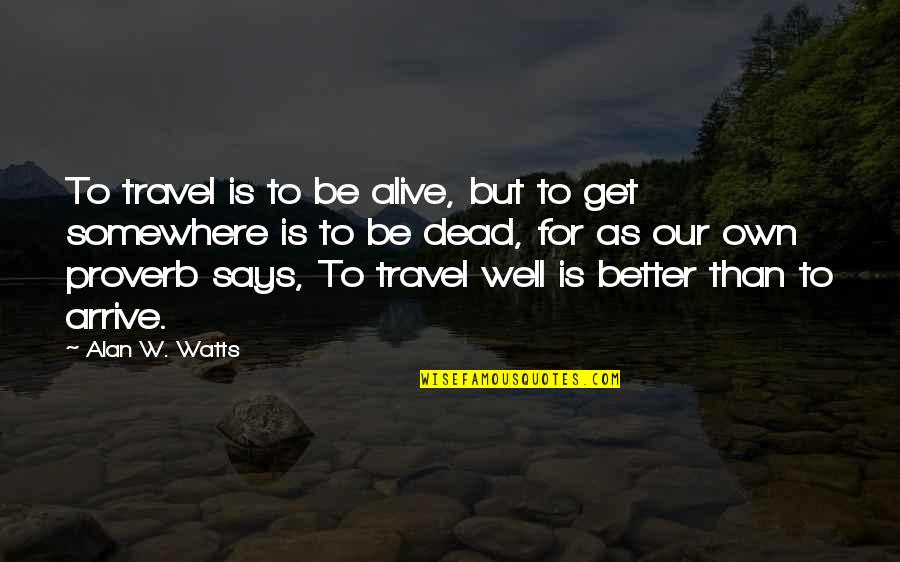 To travel is to be alive, but to get somewhere is to be dead, for as our own proverb says, To travel well is better than to arrive. —
Alan W. Watts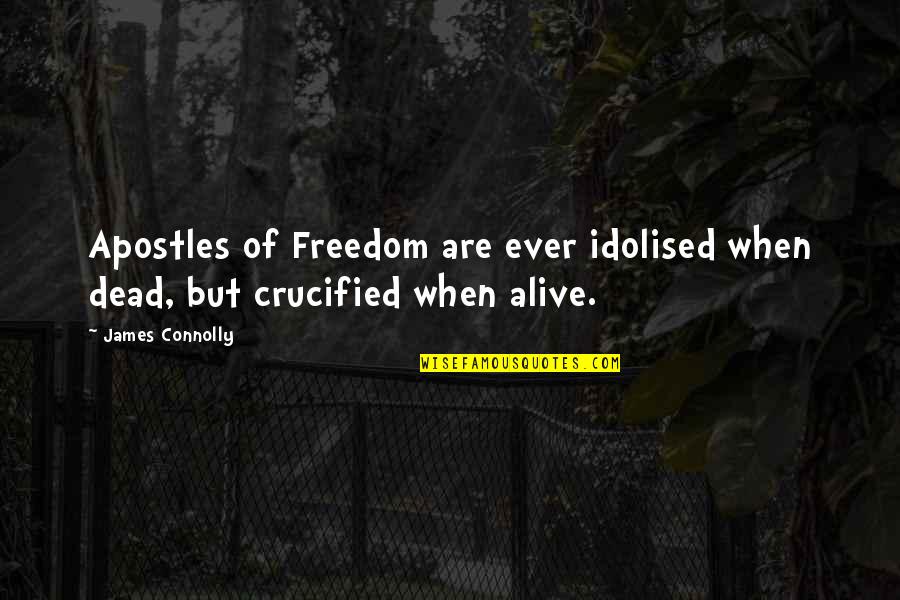 Apostles of Freedom are ever idolised when dead, but crucified when alive. —
James Connolly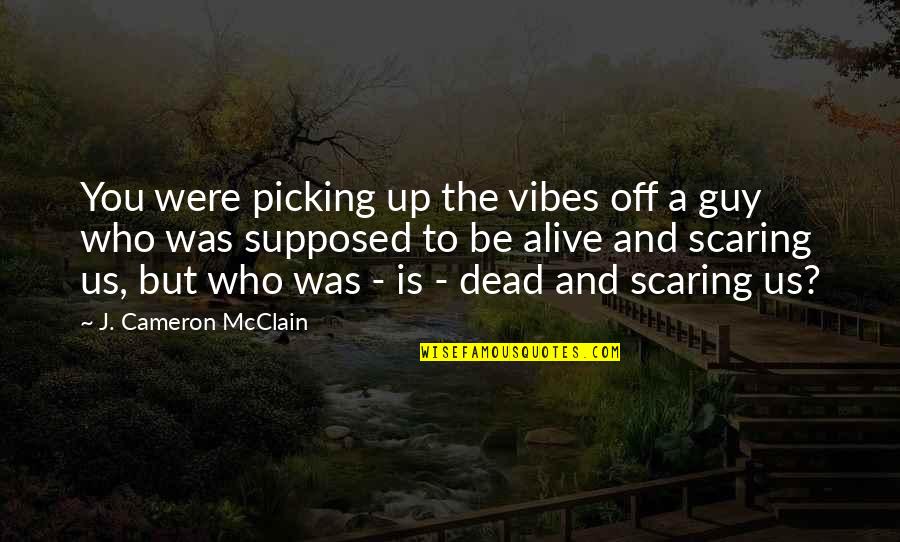 You were picking up the vibes off a guy who was supposed to be alive and scaring us, but who was - is - dead and scaring us? —
J. Cameron McClain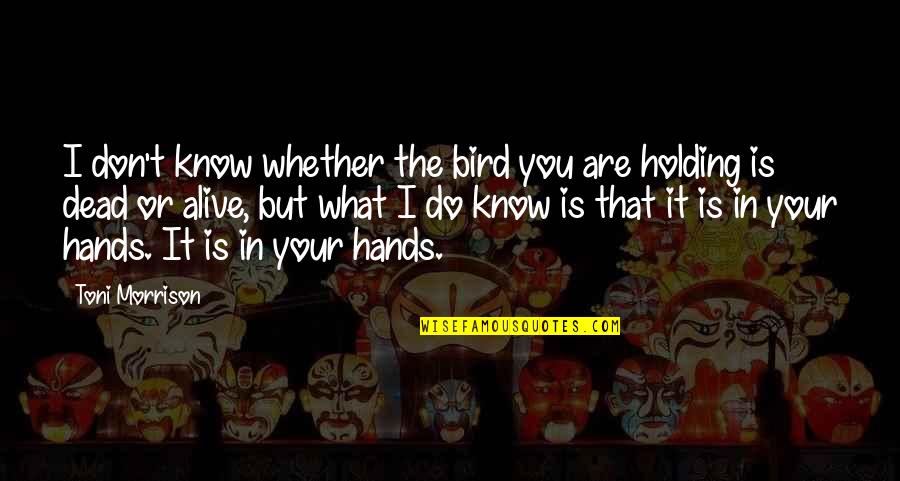 I don't know whether the bird you are holding is dead or alive, but what I do know is that it is in your hands. It is in your hands. —
Toni Morrison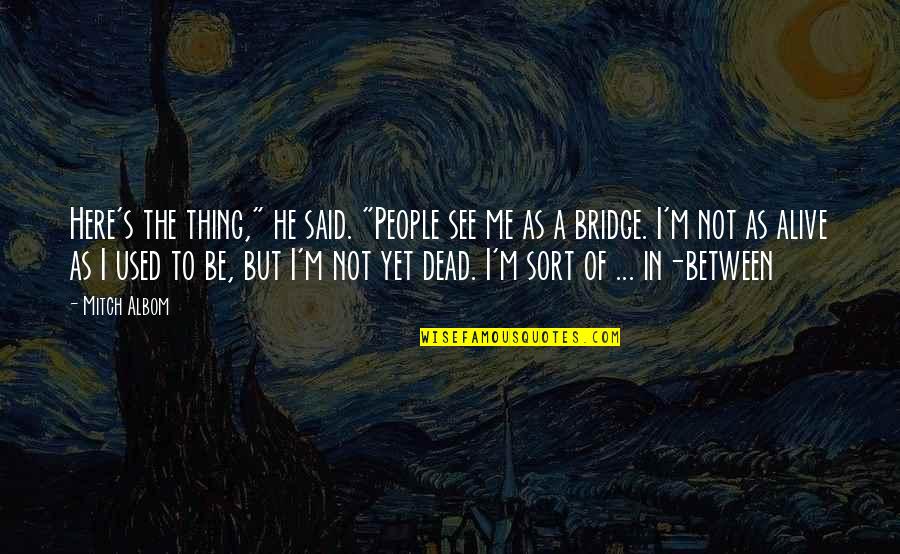 Here's the thing," he said. "People see me as a bridge. I'm not as alive as I used to be, but I'm not yet dead. I'm sort of ... in-between —
Mitch Albom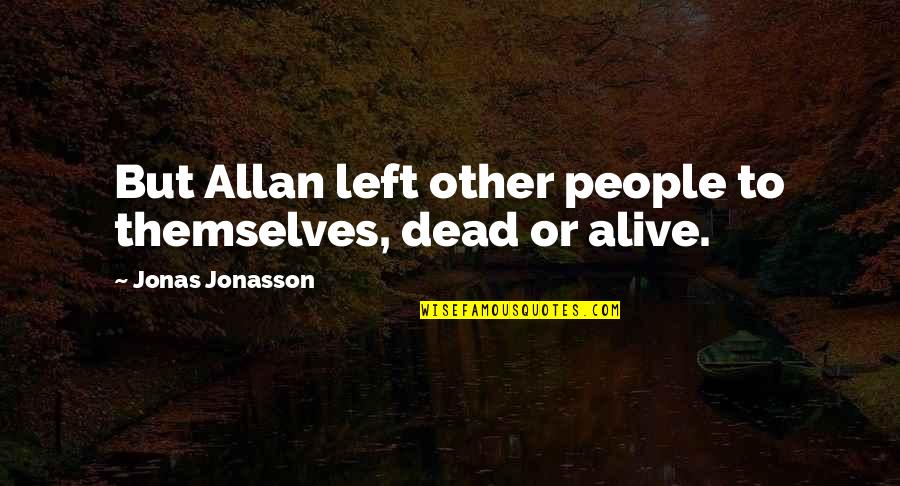 But Allan left other people to themselves, dead or alive. —
Jonas Jonasson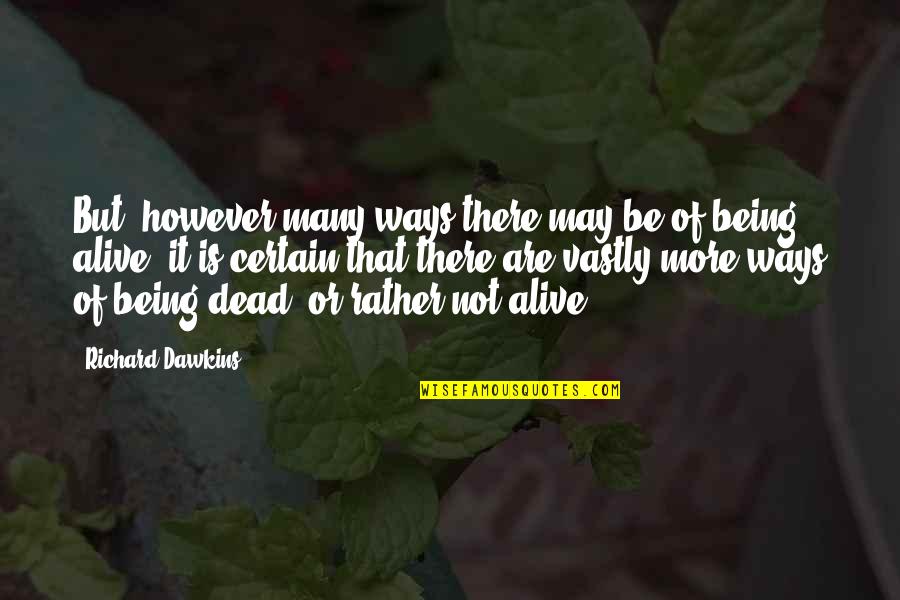 But, however many ways there may be of being alive, it is certain that there are vastly more ways of being dead, or rather not alive. —
Richard Dawkins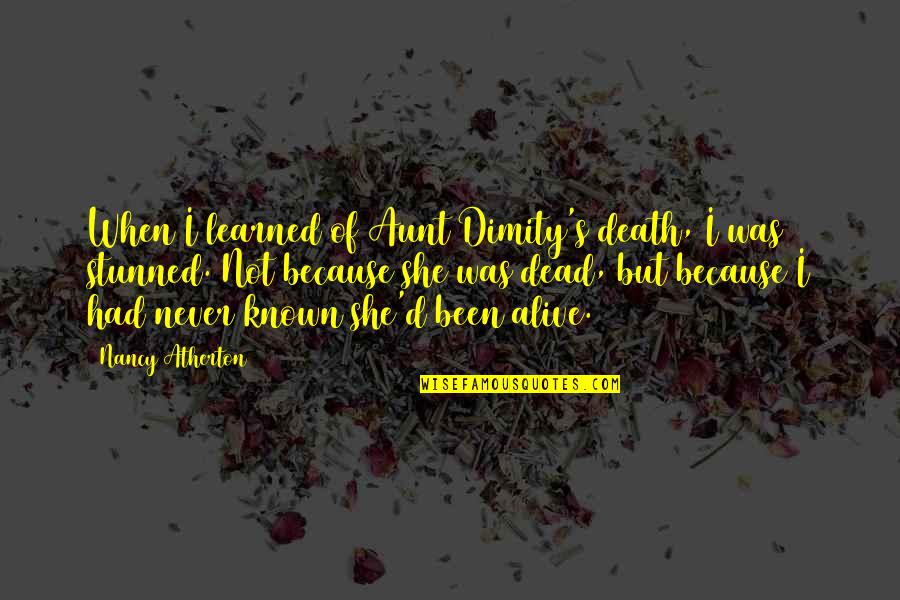 When I learned of Aunt Dimity's death, I was stunned. Not because she was dead, but because I had never known she'd been alive. —
Nancy Atherton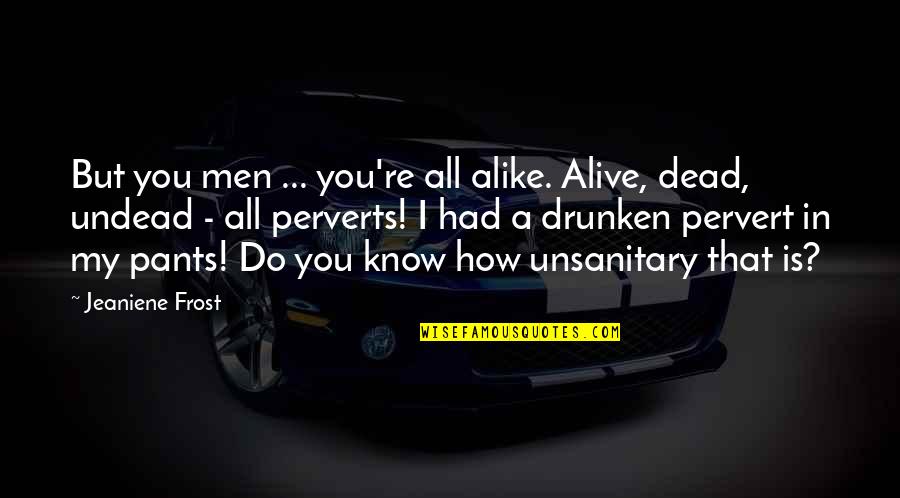 But you men ... you're all alike. Alive, dead, undead - all perverts! I had a drunken pervert in my pants! Do you know how unsanitary that is? —
Jeaniene Frost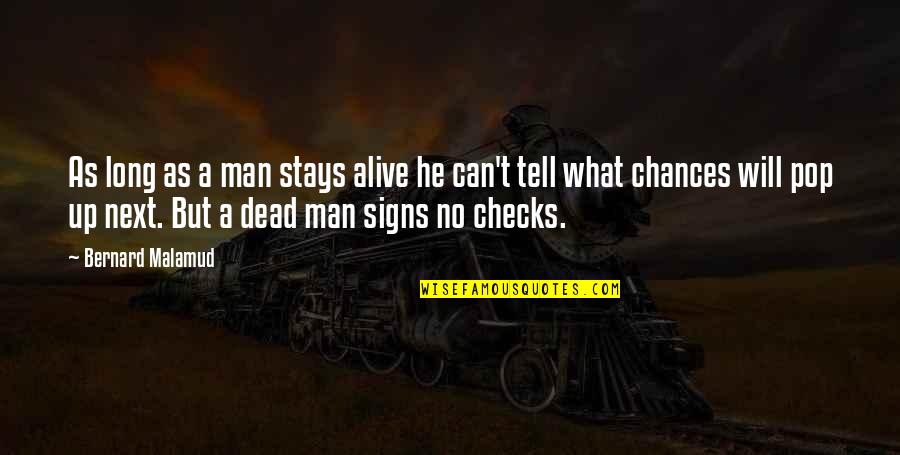 As long as a man stays alive he can't tell what chances will pop up next. But a dead man signs no checks. —
Bernard Malamud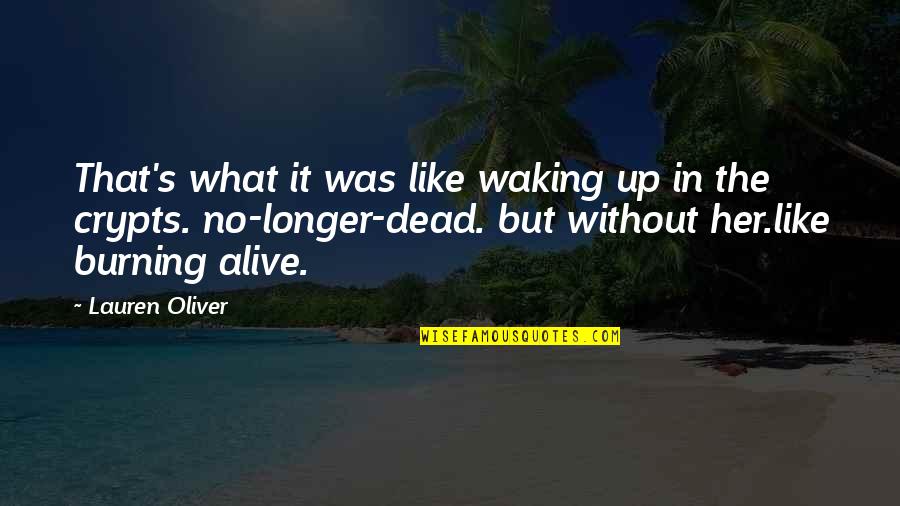 That's what it was like waking up in the crypts. no-longer-dead. but without her.
like burning alive. —
Lauren Oliver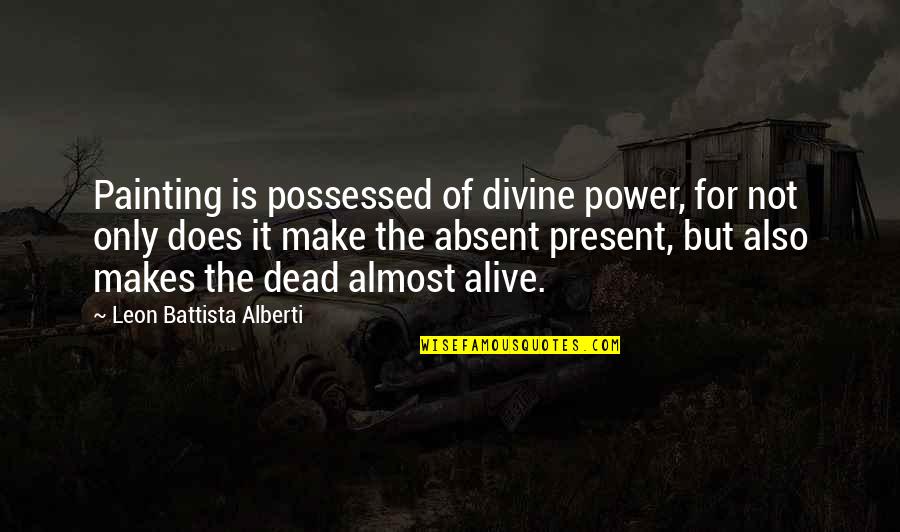 Painting is possessed of divine power, for not only does it make the absent present, but also makes the dead almost alive. —
Leon Battista Alberti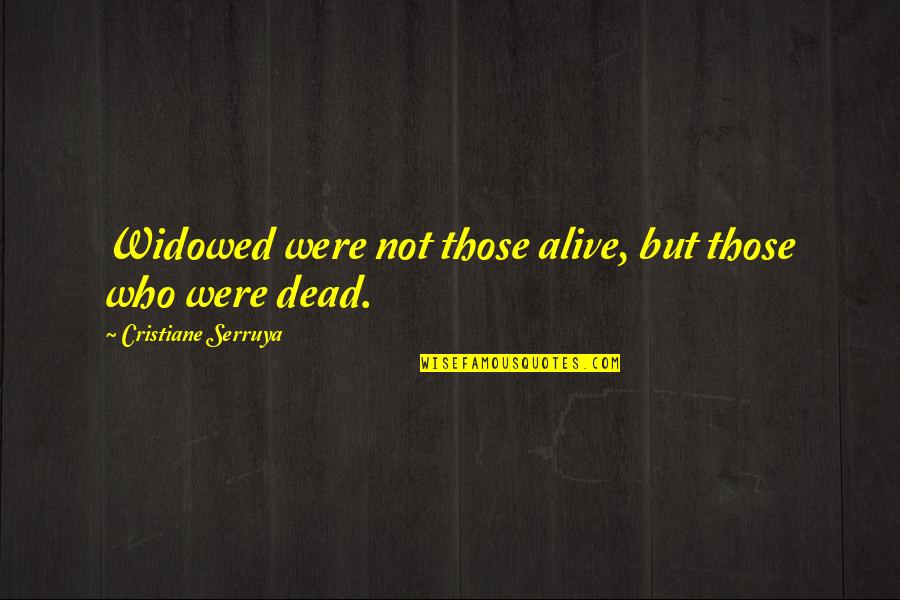 Widowed were not those alive, but those who were dead. —
Cristiane Serruya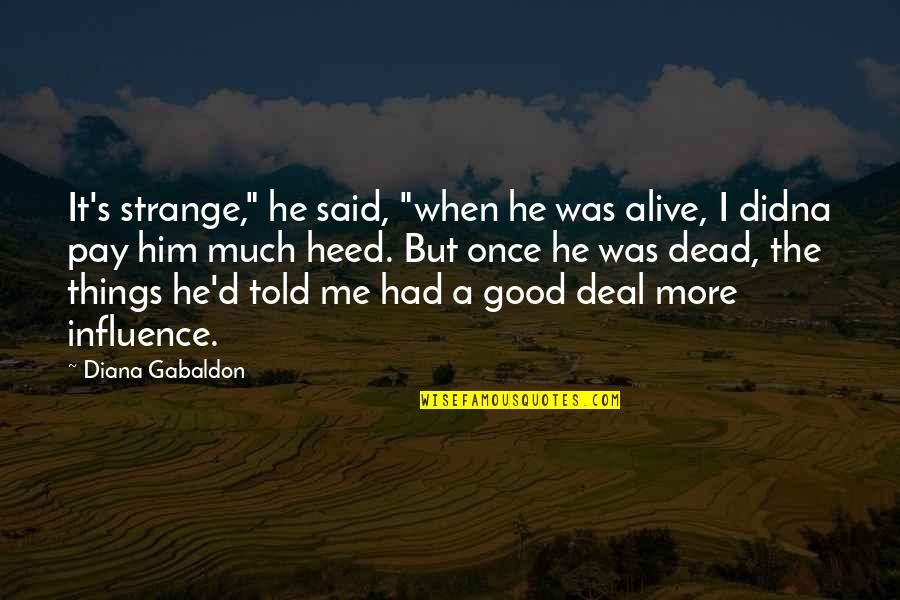 It's strange," he said, "when he was alive, I didna pay him much heed. But once he was dead, the things he'd told me had a good deal more influence. —
Diana Gabaldon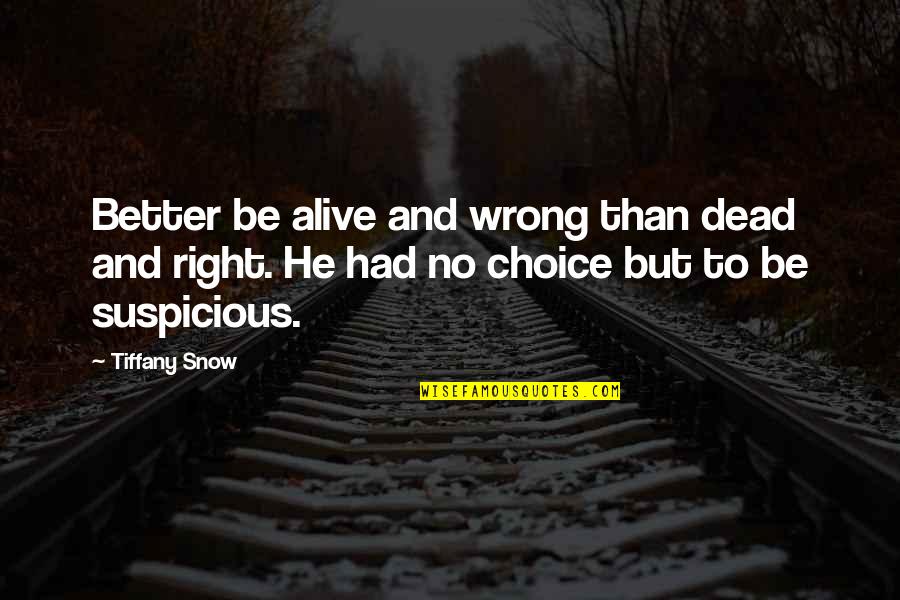 Better be alive and wrong than dead and right. He had no choice but to be suspicious. —
Tiffany Snow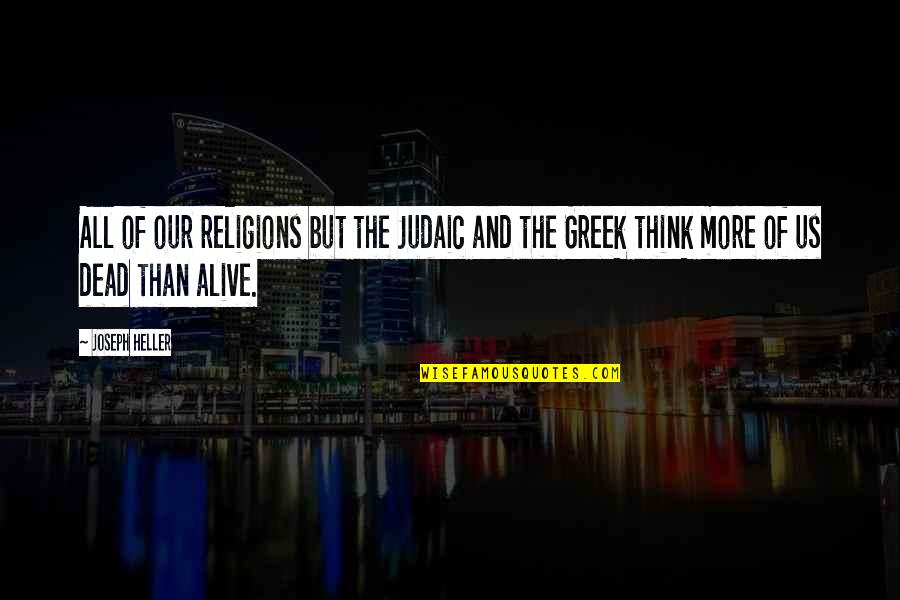 All of our religions but the Judaic and the Greek think more of us dead than alive. —
Joseph Heller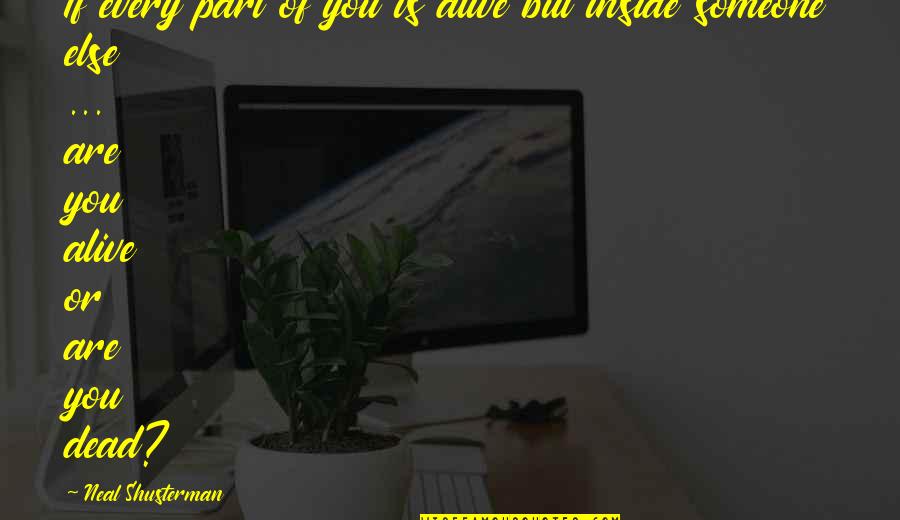 If every part of you is alive but inside someone else ... are you alive or are you dead? —
Neal Shusterman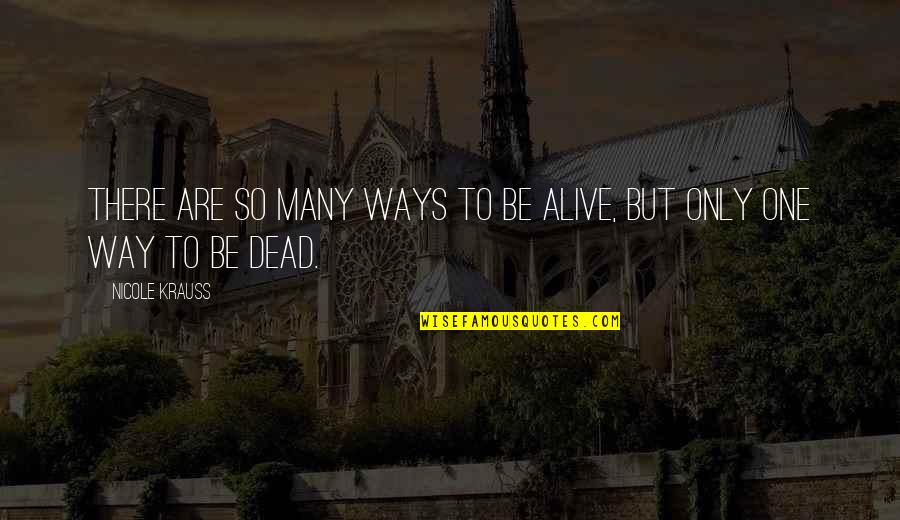 There are so many ways to be alive, but only one way to be dead. —
Nicole Krauss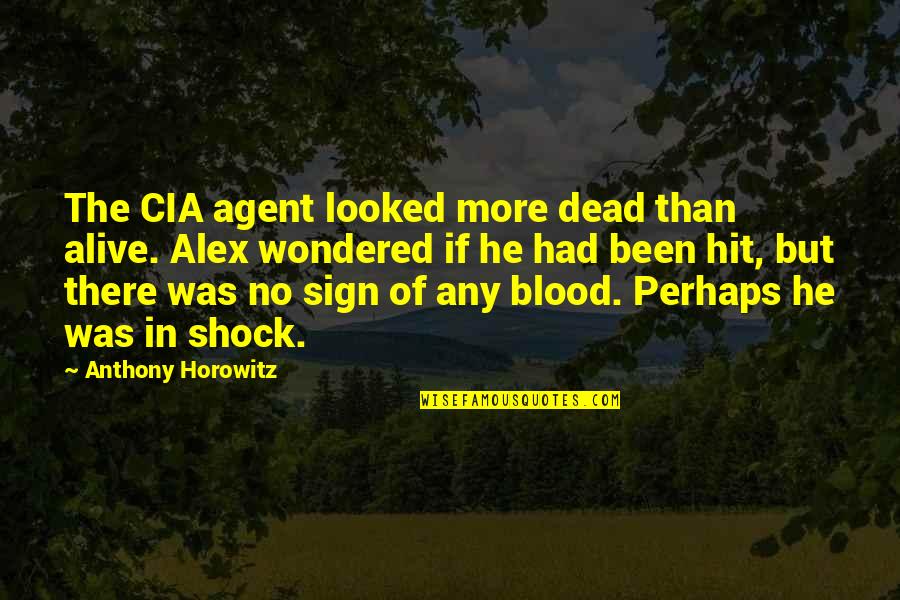 The CIA agent looked more dead than alive. Alex wondered if he had been hit, but there was no sign of any blood. Perhaps he was in shock. —
Anthony Horowitz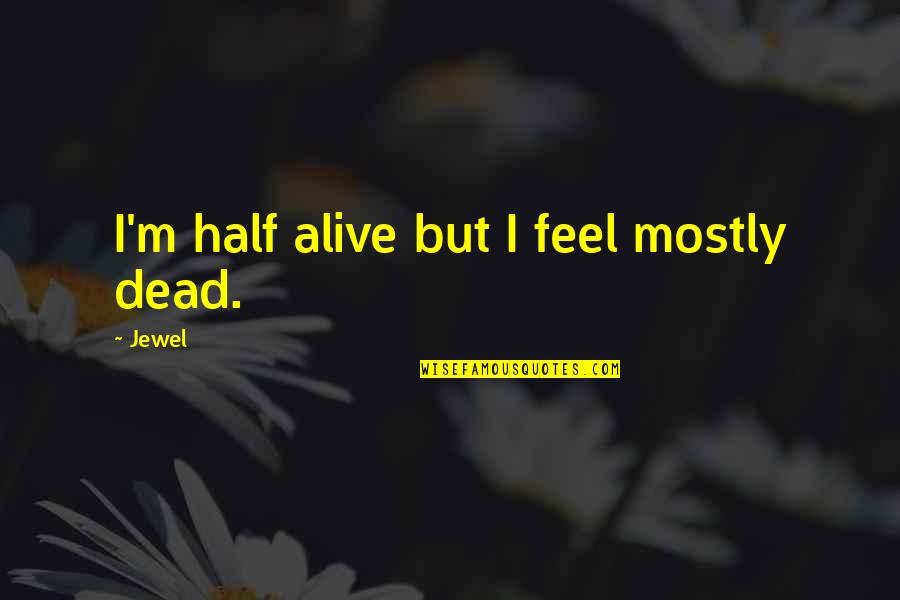 I'm half alive but I feel mostly dead. —
Jewel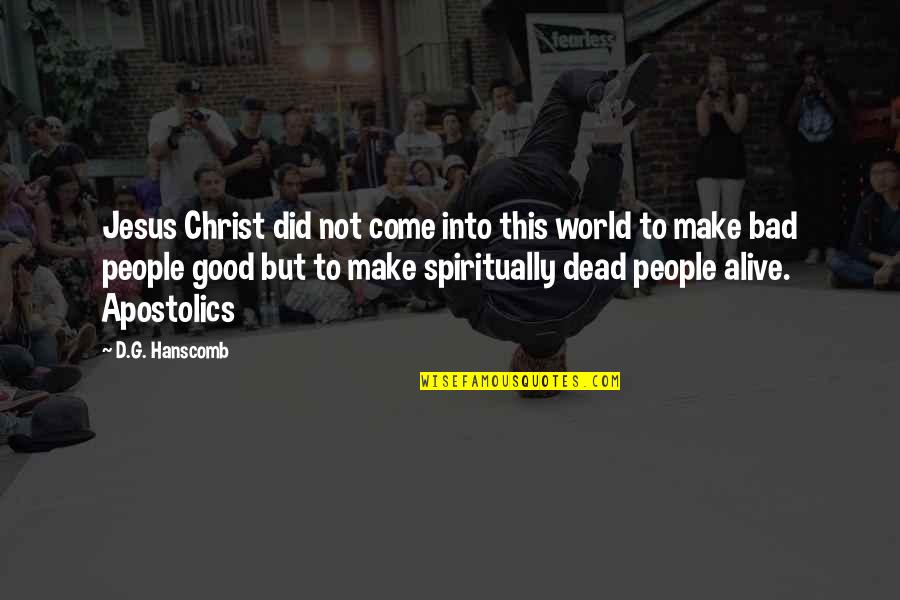 Jesus Christ did not come into this world to make bad people good but to make spiritually dead people alive. Apostolics —
D.G. Hanscomb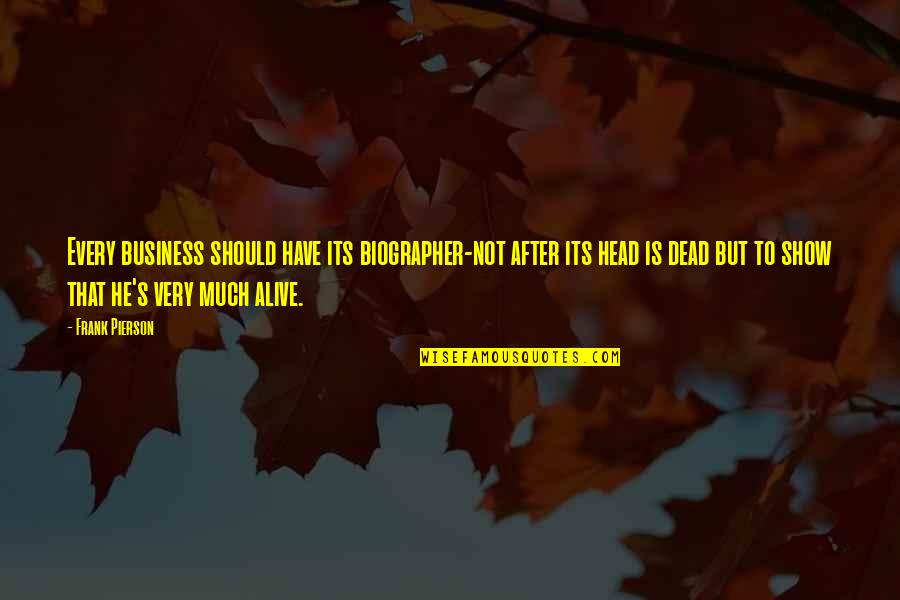 Every business should have its biographer-not after its head is dead but to show that he's very much alive. —
Frank Pierson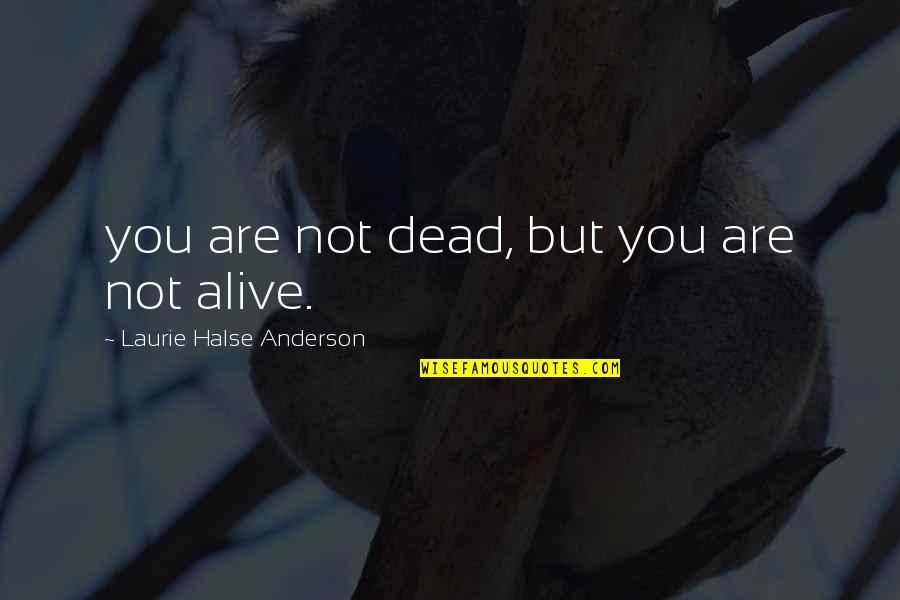 you are not dead, but you are not alive. —
Laurie Halse Anderson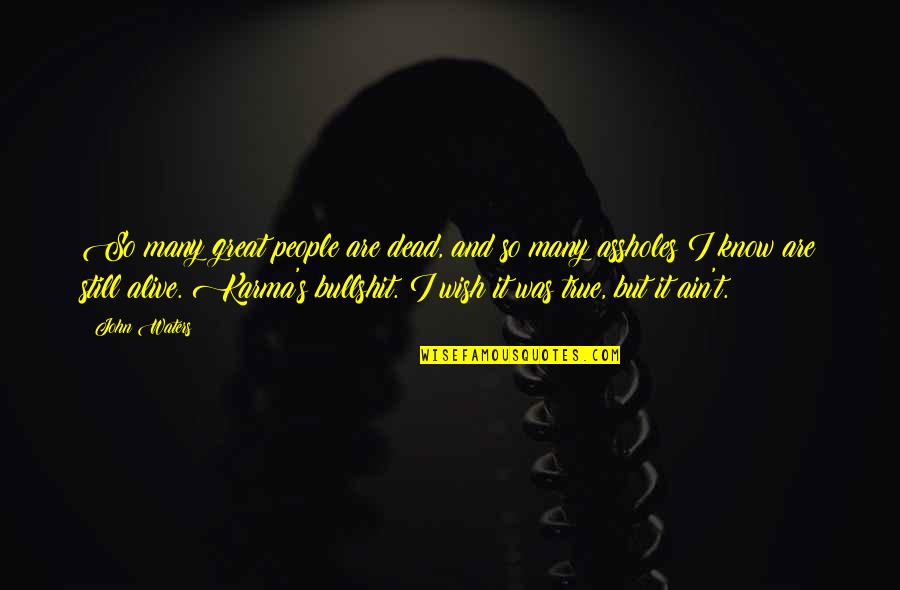 So many great people are dead, and so many assholes I know are still alive. Karma's bullshit. I wish it was true, but it ain't. —
John Waters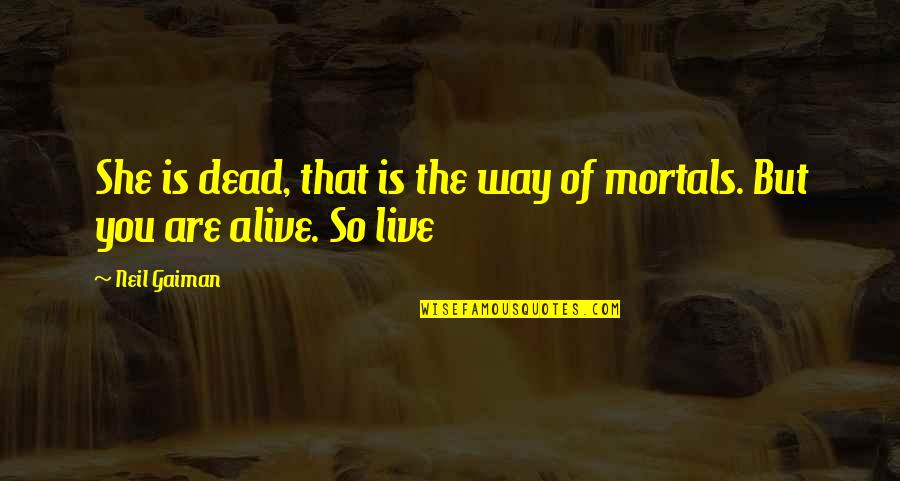 She is dead, that is the way of mortals. But you are alive. So live —
Neil Gaiman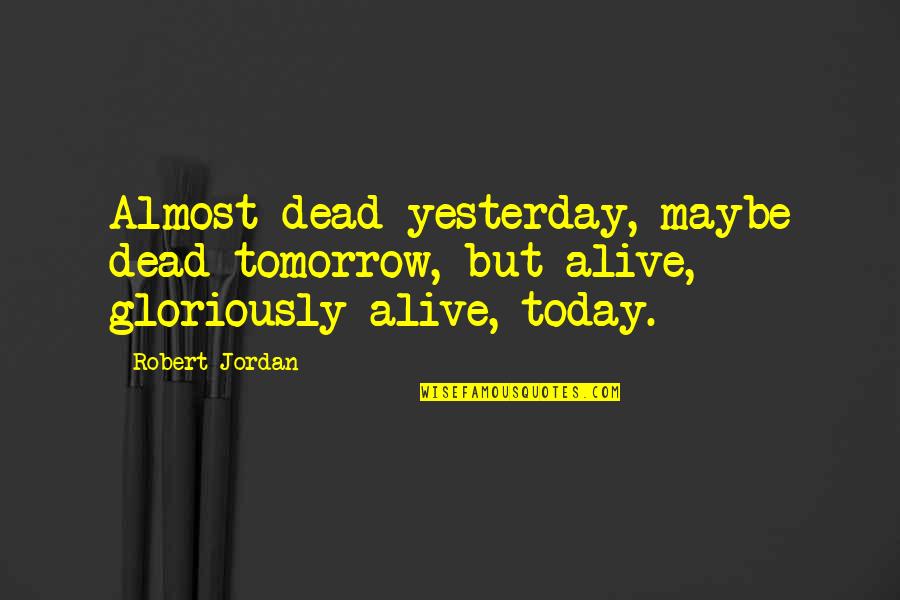 Almost dead yesterday, maybe dead tomorrow, but alive, gloriously alive, today. —
Robert Jordan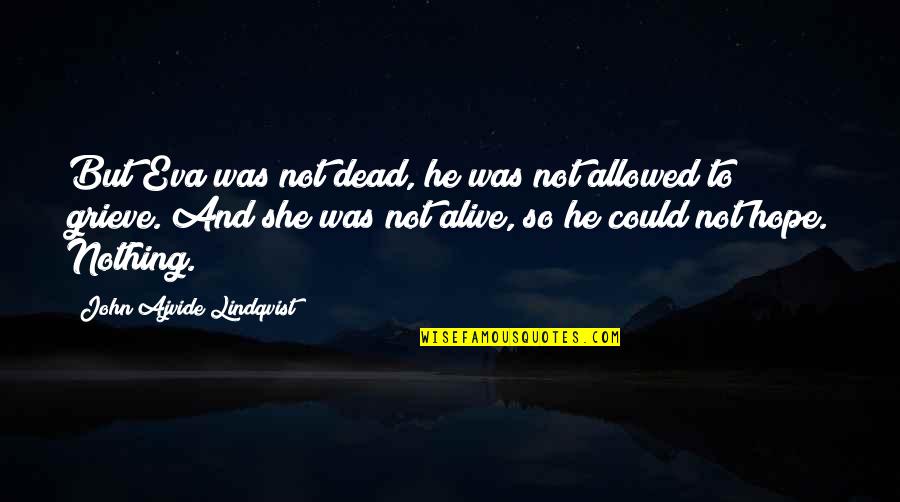 But Eva was not dead, he was not allowed to grieve. And she was not alive, so he could not hope. Nothing. —
John Ajvide Lindqvist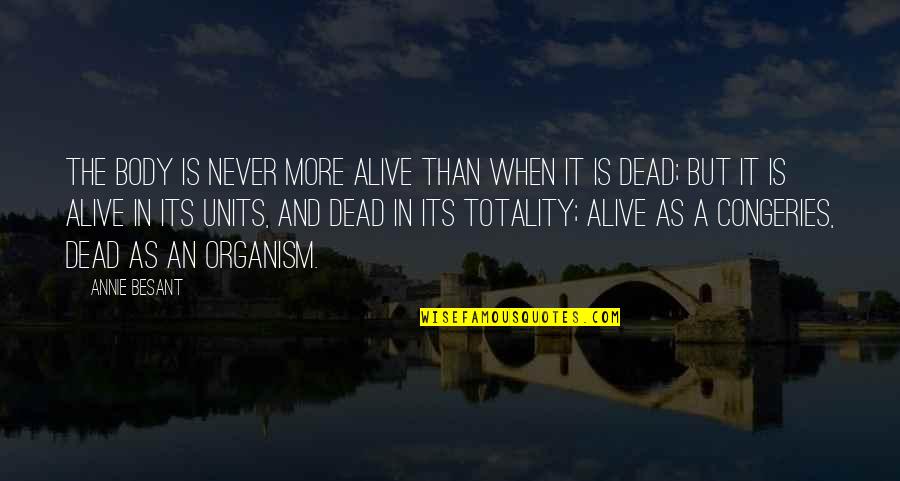 The body is never more alive than when it is dead; but it is alive in its units, and dead in its totality; alive as a congeries, dead as an organism. —
Annie Besant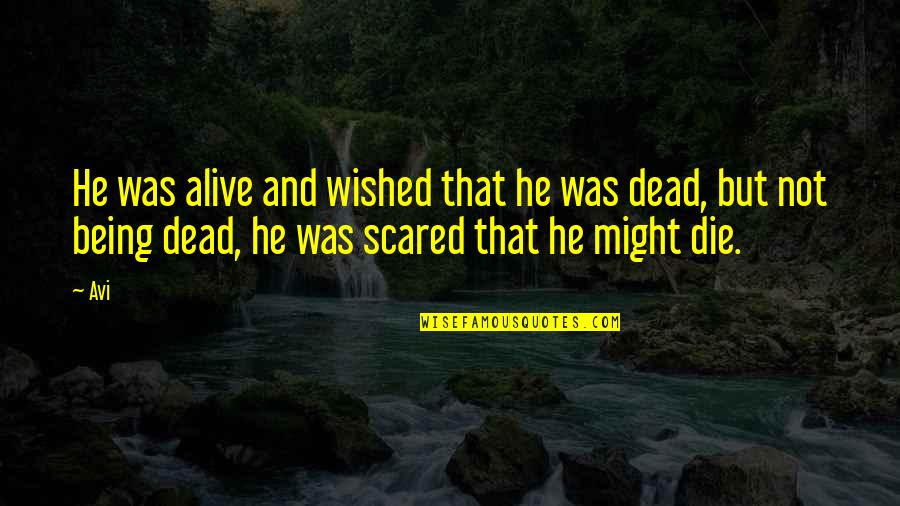 He was alive and wished that he was dead, but not being dead, he was scared that he might die. —
Avi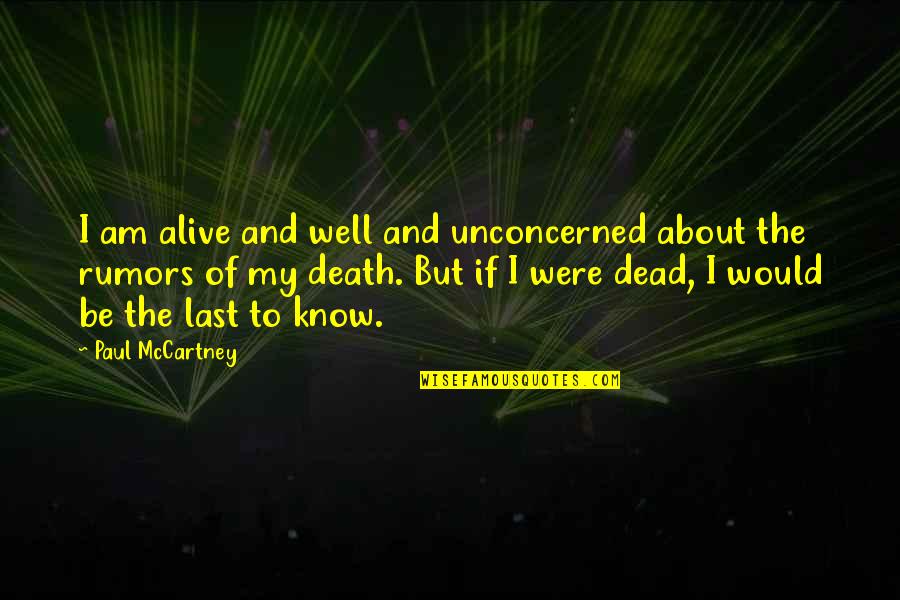 I am alive and well and unconcerned about the rumors of my death. But if I were dead, I would be the last to know. —
Paul McCartney