Alec Soth Quotes
Collection of top 12 famous quotes about Alec Soth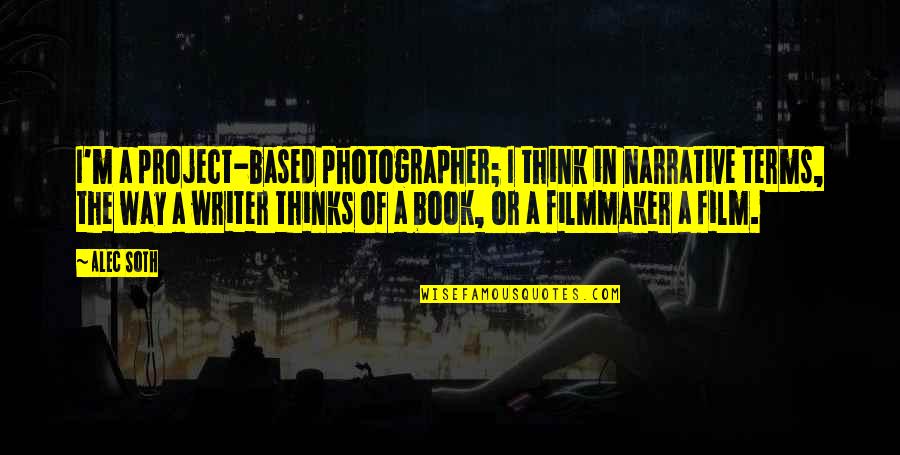 I'm a project-based photographer; I think in narrative terms, the way a writer thinks of a book, or a filmmaker a film.
—
Alec Soth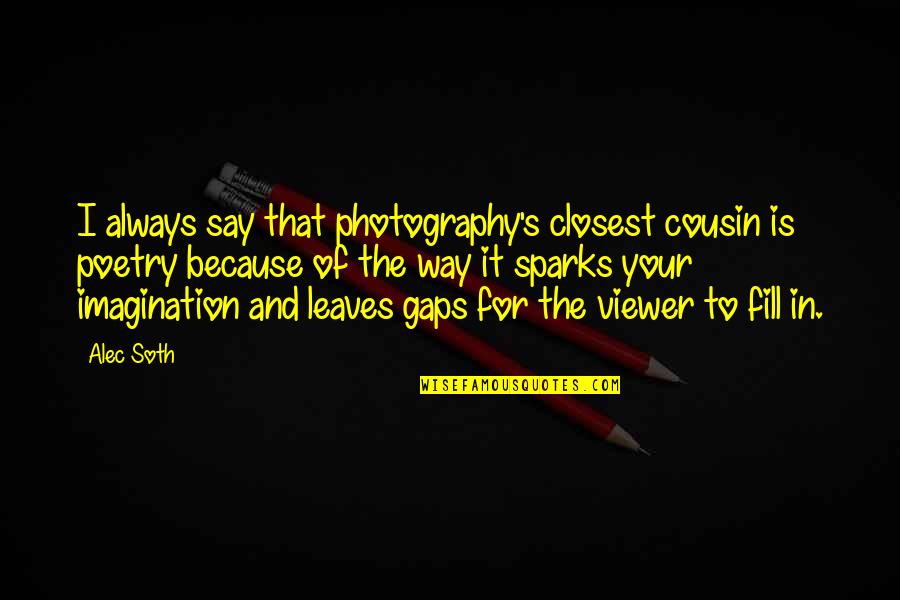 I always say that photography's closest cousin is poetry because of the way it sparks your imagination and leaves gaps for the viewer to fill in.
—
Alec Soth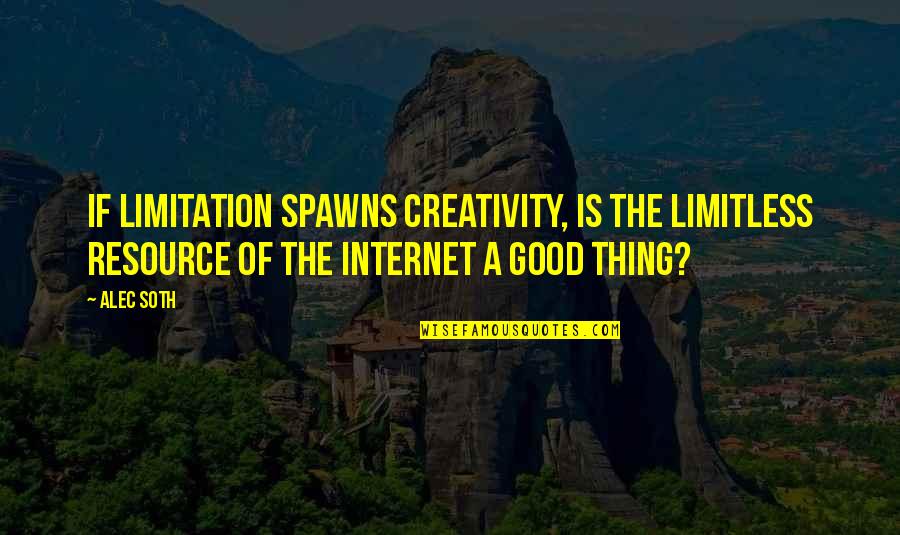 If limitation spawns creativity, is the limitless resource of the Internet a good thing?
—
Alec Soth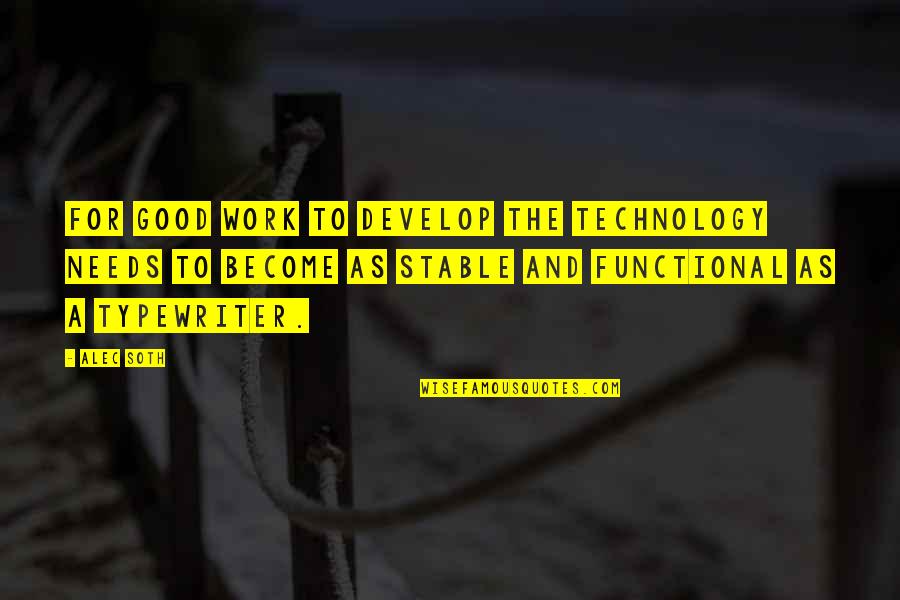 For good work to develop the technology needs to become as stable and functional as a typewriter. —
Alec Soth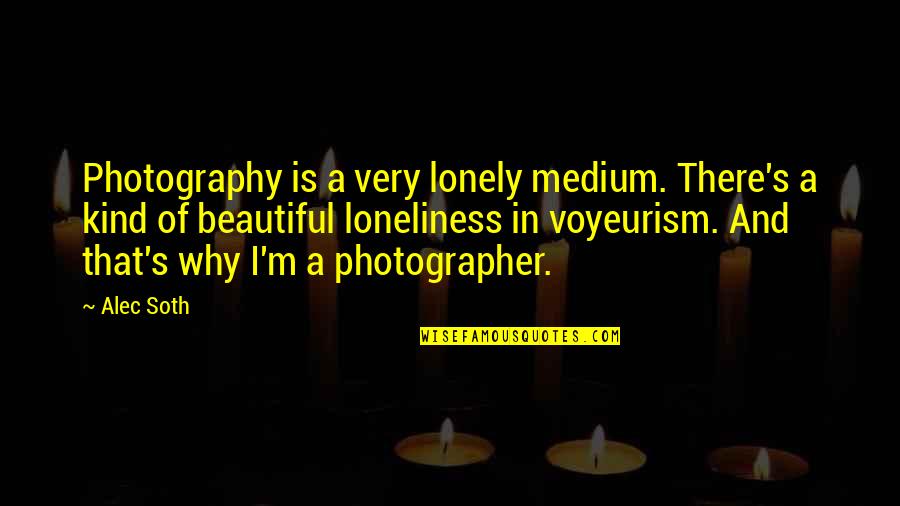 Photography is a very lonely medium. There's a kind of beautiful loneliness in voyeurism. And that's why I'm a photographer. —
Alec Soth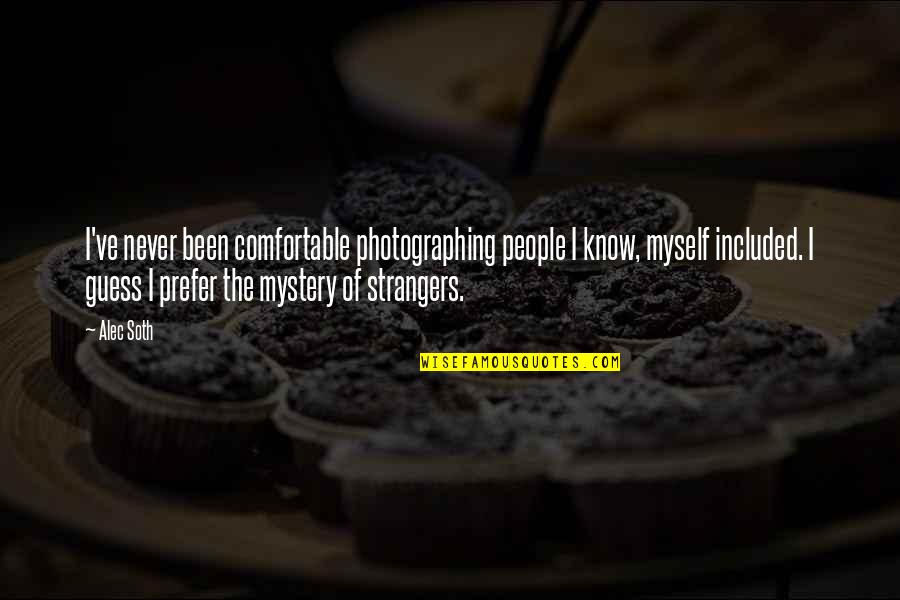 I've never been comfortable photographing people I know, myself included. I guess I prefer the mystery of strangers. —
Alec Soth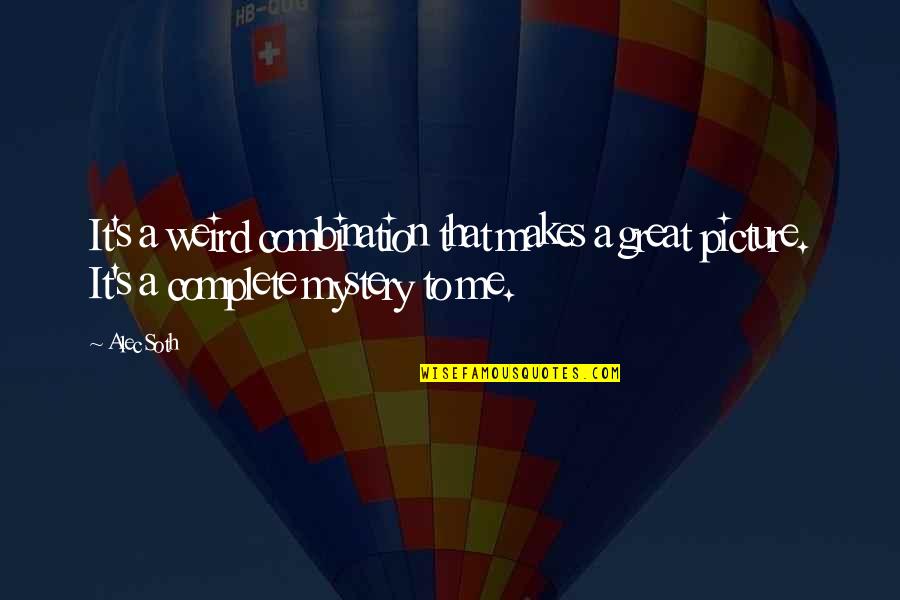 It's a weird combination that makes a great picture. It's a complete mystery to me. —
Alec Soth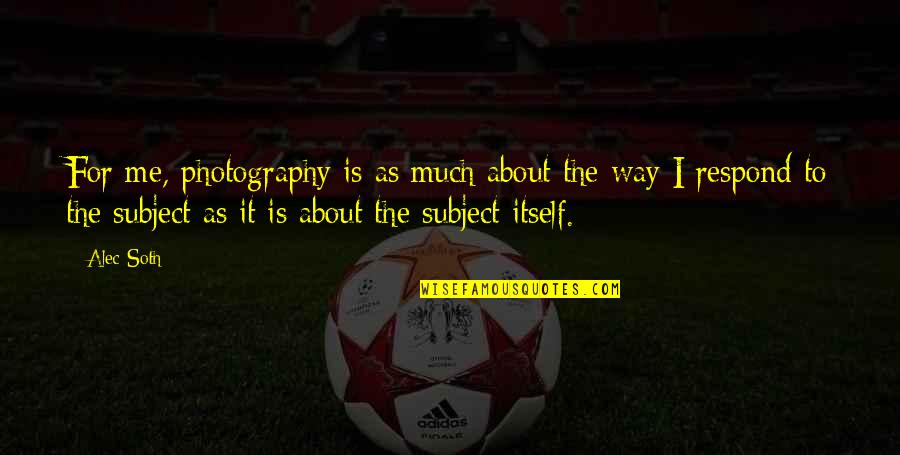 For me, photography is as much about the way I respond to the subject as it is about the subject itself. —
Alec Soth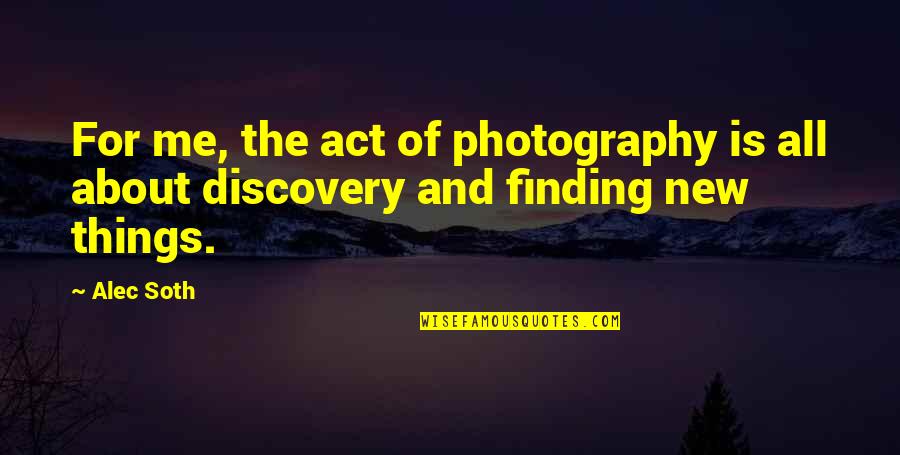 For me, the act of photography is all about discovery and finding new things. —
Alec Soth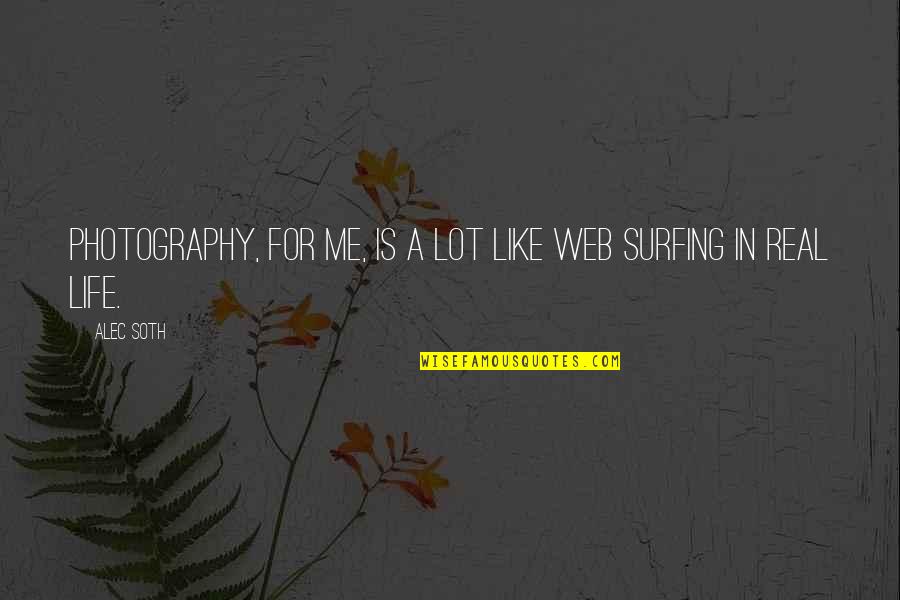 Photography, for me, is a lot like web surfing in real life. —
Alec Soth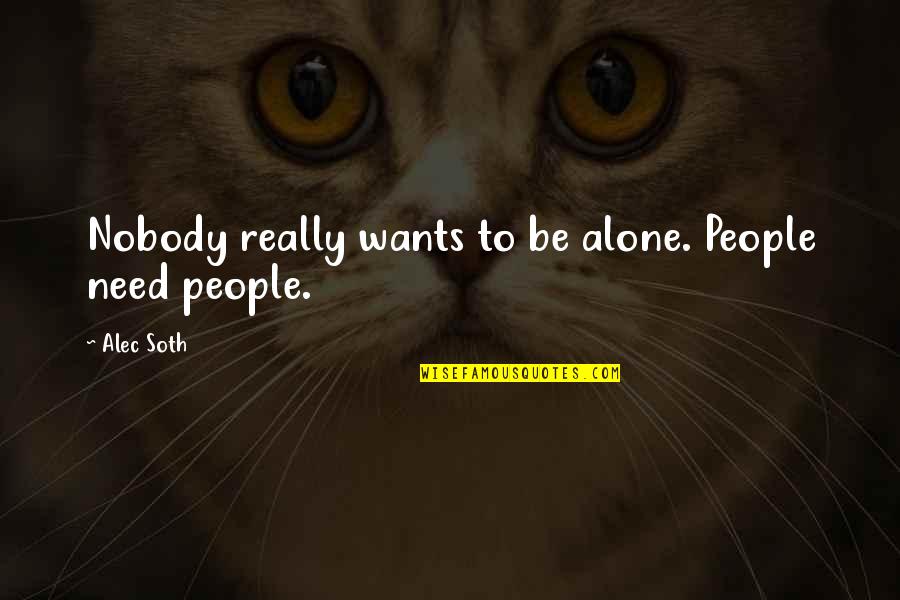 Nobody really wants to be alone. People need people. —
Alec Soth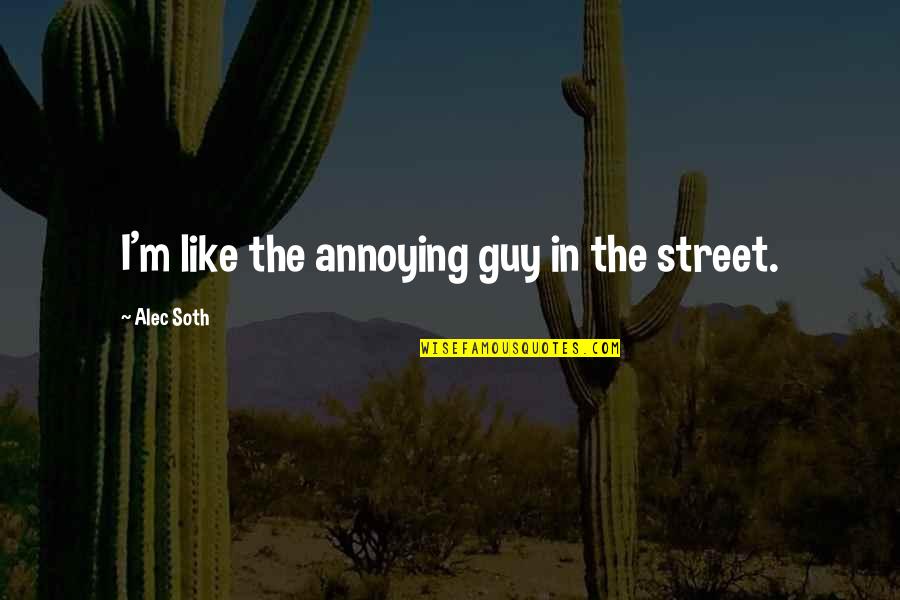 I'm like the annoying guy in the street. —
Alec Soth