Aim In Life Quotes
Collection of top 43 famous quotes about Aim In Life
Aim In Life Quotes & Sayings
Happy to read and share the best inspirational Aim In Life quotes, sayings and quotations on Wise Famous Quotes.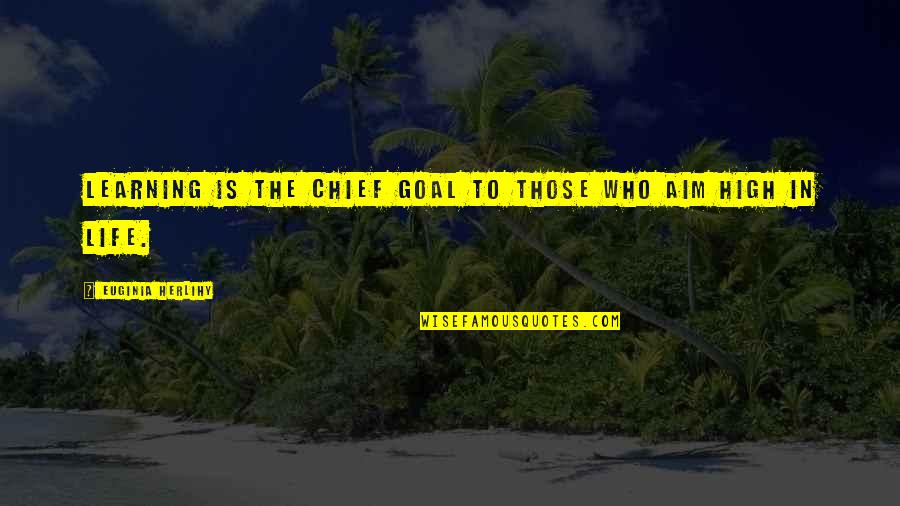 Learning is the chief goal to those who aim high in life.
—
Euginia Herlihy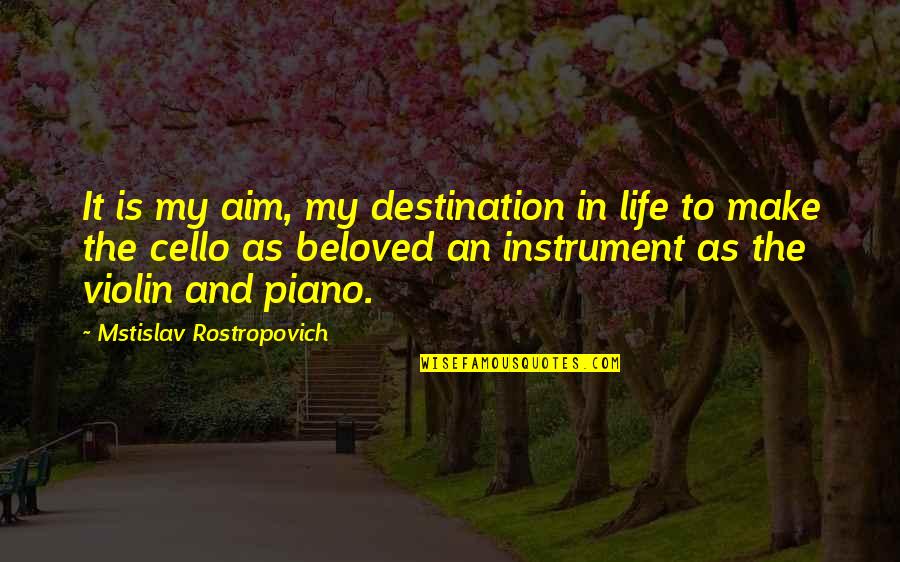 It is my aim, my destination in life to make the cello as beloved an instrument as the violin and piano.
—
Mstislav Rostropovich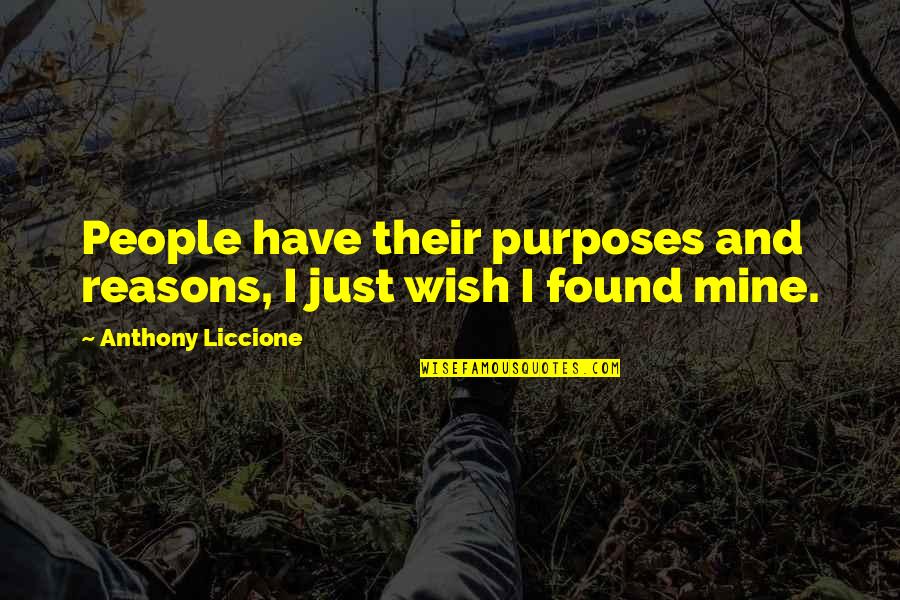 People have their purposes and reasons, I just wish I found mine.
—
Anthony Liccione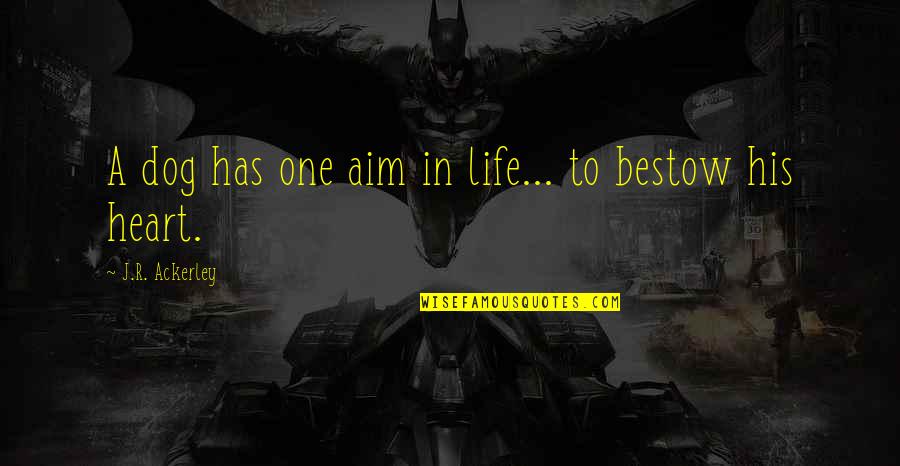 A dog has one aim in life... to bestow his heart.
—
J.R. Ackerley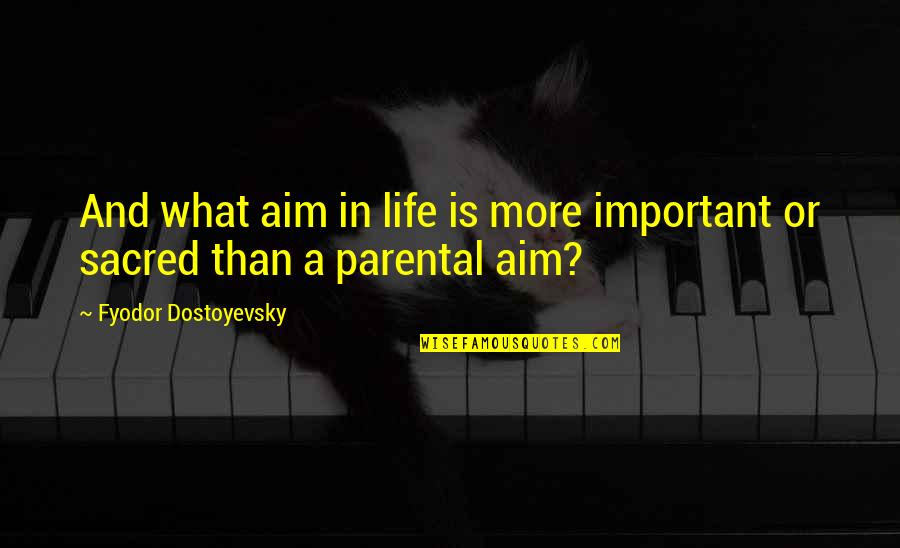 And what aim in life is more important or sacred than a parental aim?
—
Fyodor Dostoyevsky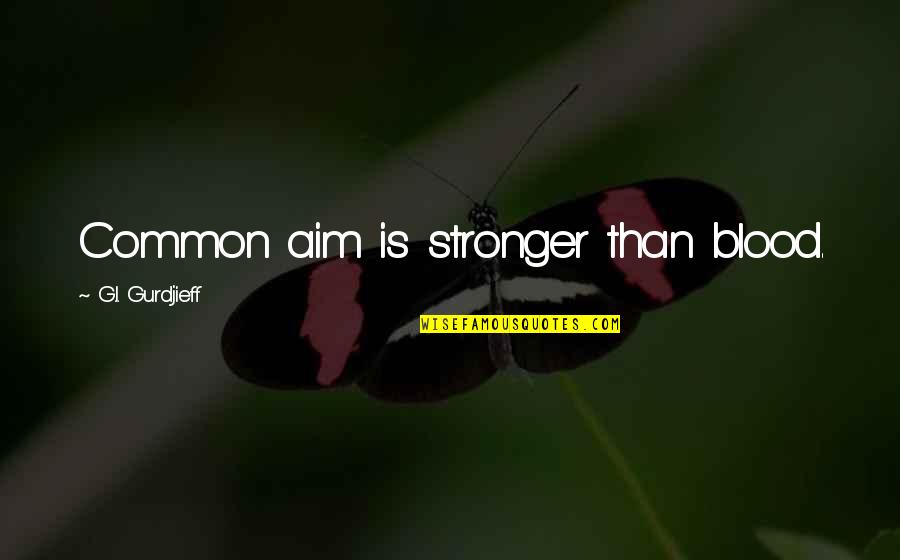 Common aim is stronger than blood.
—
G.I. Gurdjieff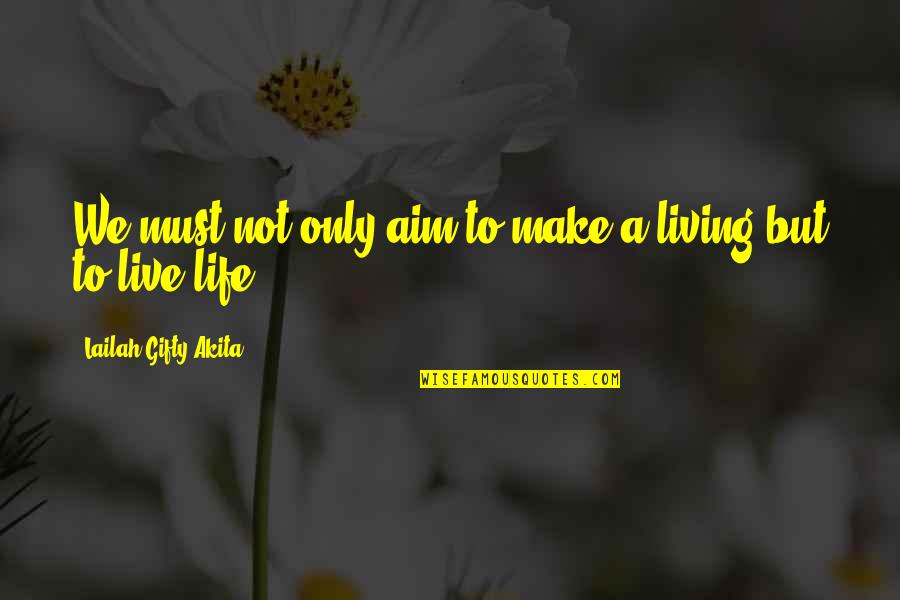 We must not only aim to make a living but to live life.
—
Lailah Gifty Akita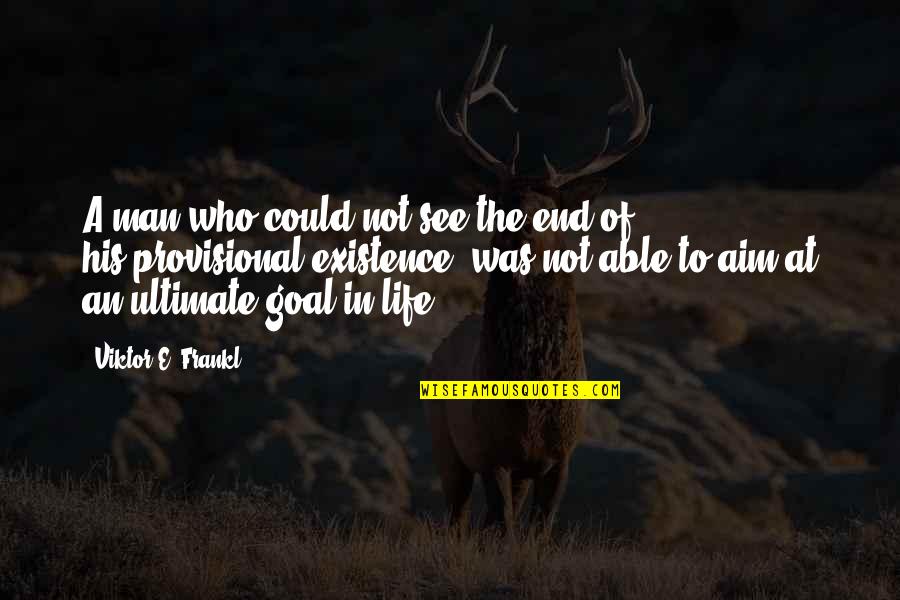 A man who could not see the end of his"provisional existence" was not able to aim at an ultimate goal in life.
—
Viktor E. Frankl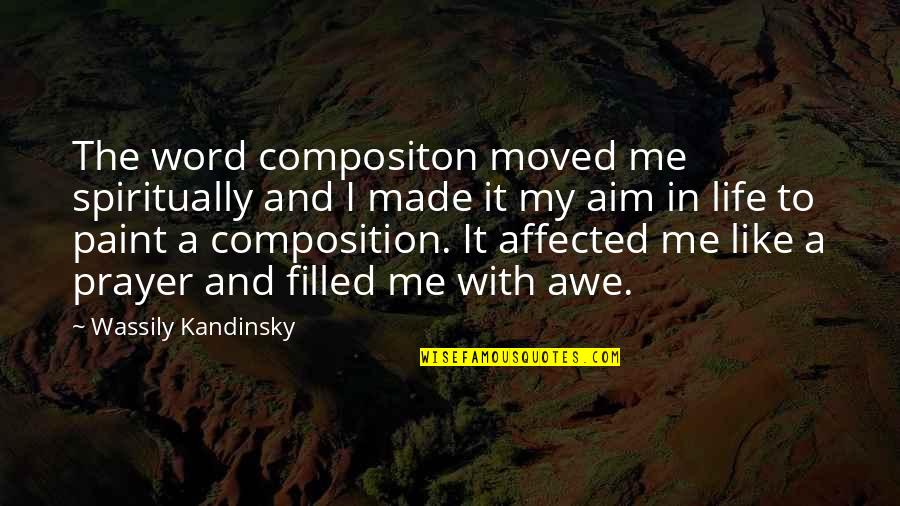 The word compositon moved me spiritually and I made it my
aim in life
to paint a composition. It affected me like a prayer and filled me with awe. —
Wassily Kandinsky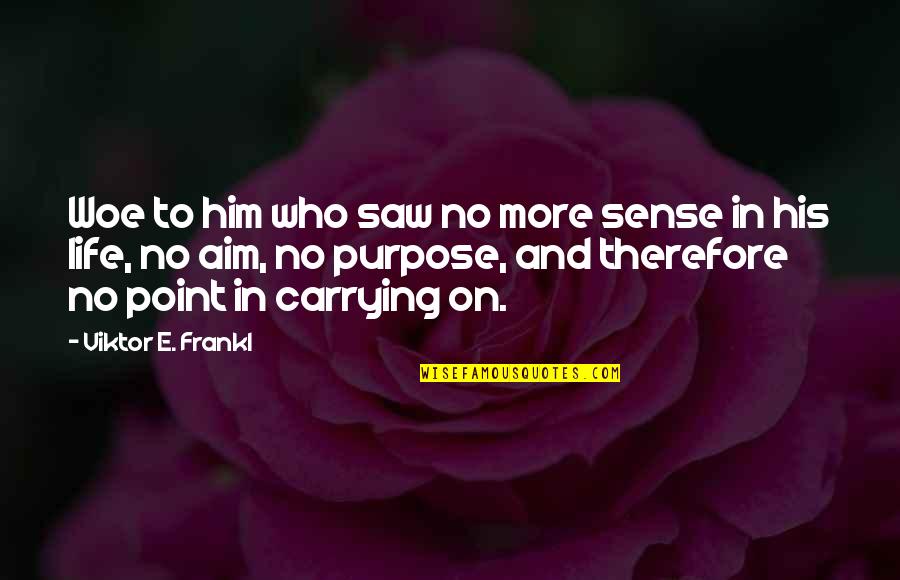 Woe to him who saw no more sense in his life, no aim, no purpose, and therefore no point in carrying on. —
Viktor E. Frankl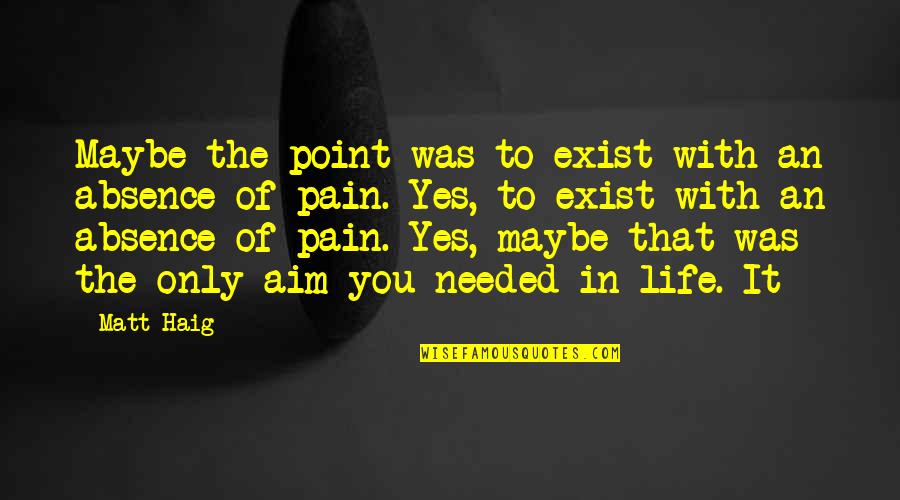 Maybe the point was to exist with an absence of pain. Yes, to exist with an absence of pain. Yes, maybe that was the only aim you needed in life. It —
Matt Haig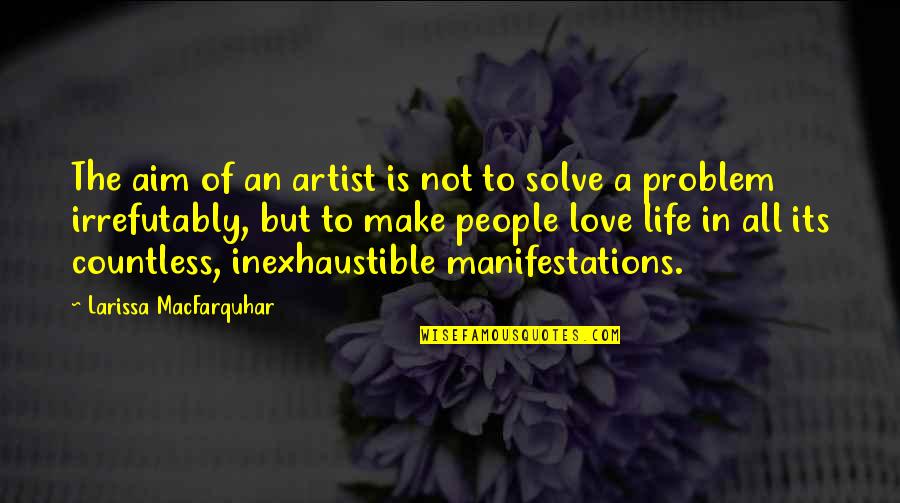 The aim of an artist is not to solve a problem irrefutably, but to make people love life in all its countless, inexhaustible manifestations. —
Larissa MacFarquhar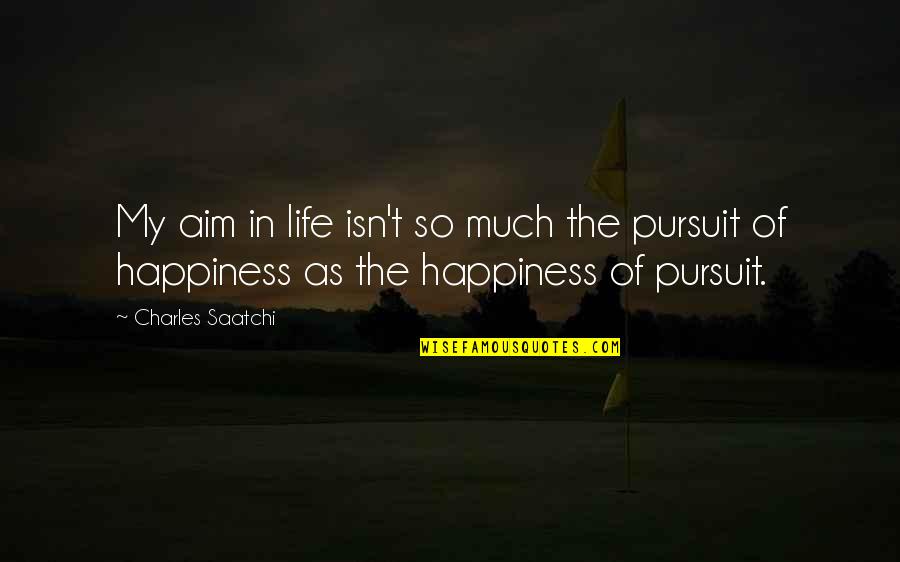 My
aim in life
isn't so much the pursuit of happiness as the happiness of pursuit. —
Charles Saatchi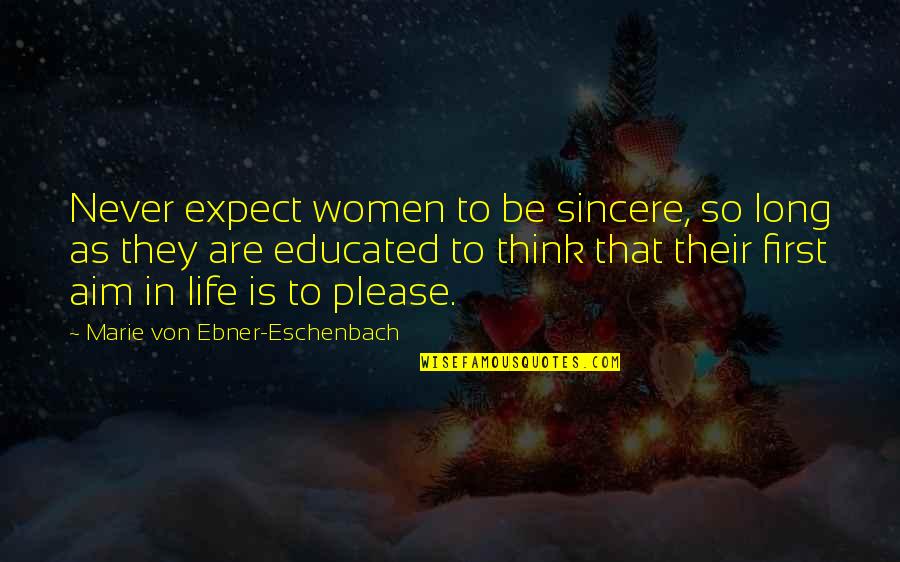 Never expect women to be sincere, so long as they are educated to think that their first
aim in life
is to please. —
Marie Von Ebner-Eschenbach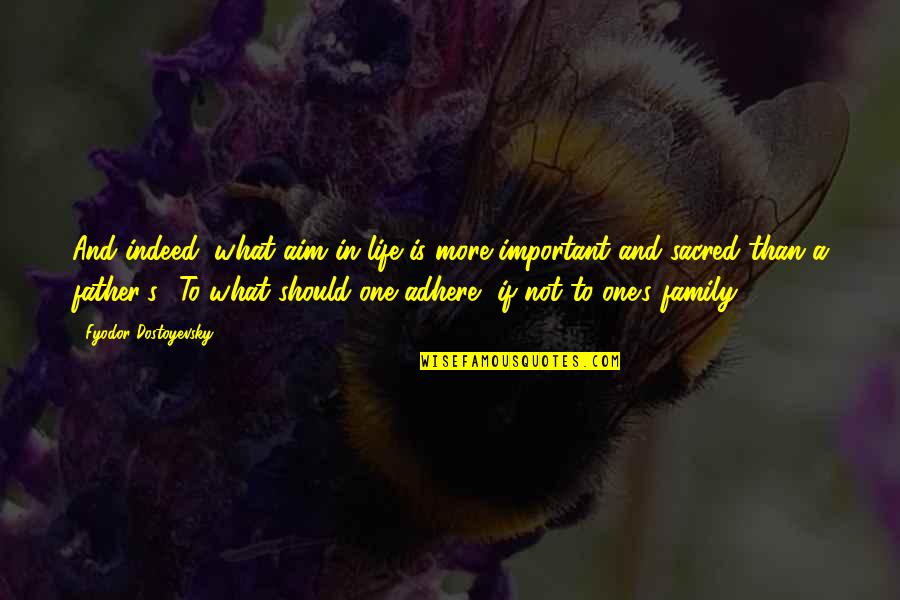 And indeed, what
aim in life
is more important and sacred than a father's? To what should one adhere, if not to one's family? —
Fyodor Dostoyevsky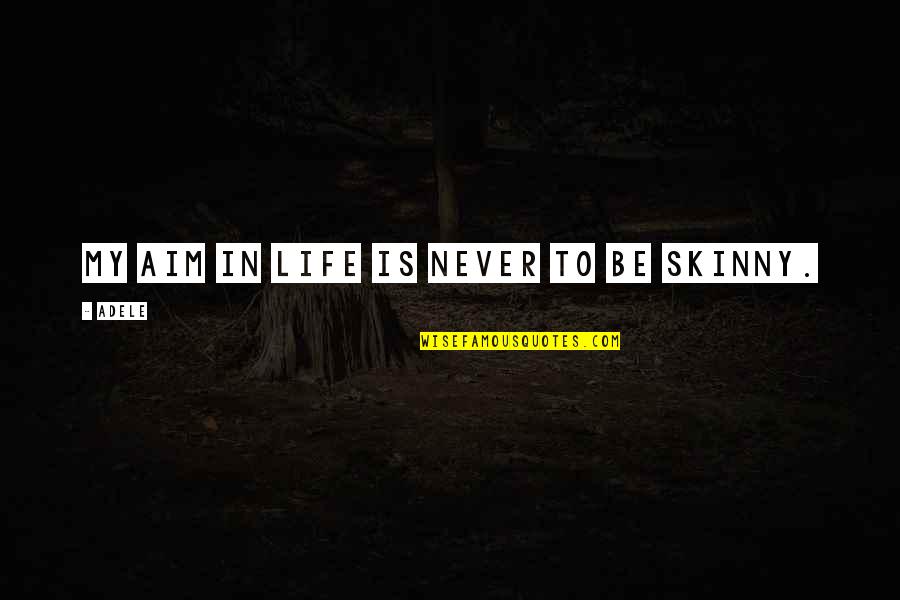 My
aim in life
is never to be skinny. —
Adele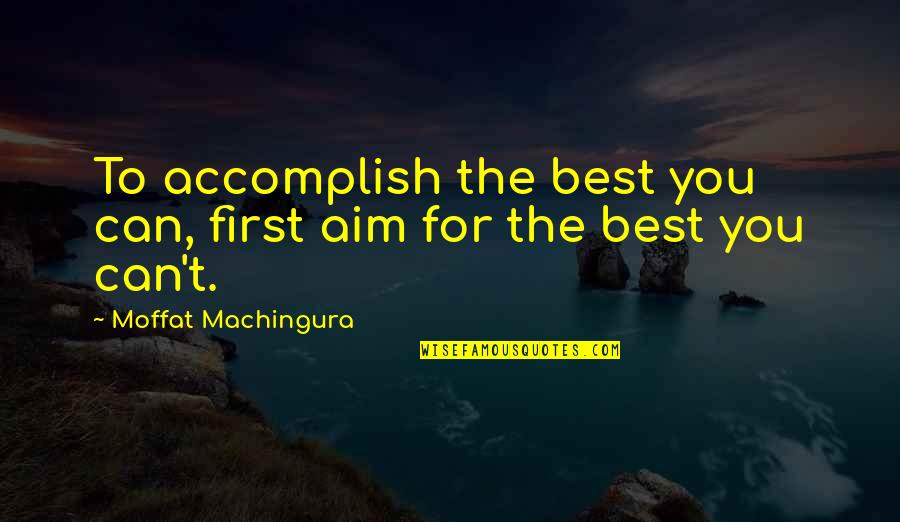 To accomplish the best you can, first aim for the best you can't. —
Moffat Machingura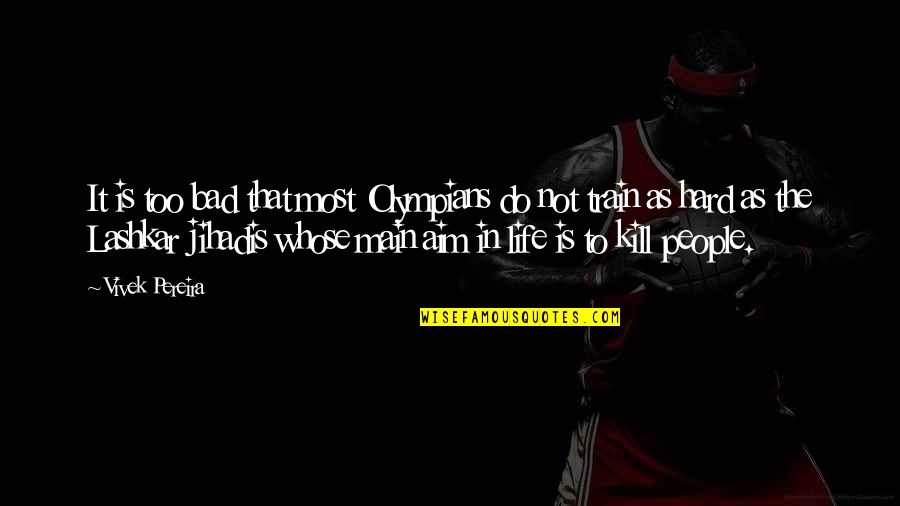 It is too bad that most Olympians do not train as hard as the Lashkar jihadis whose main
aim in life
is to kill people. —
Vivek Pereira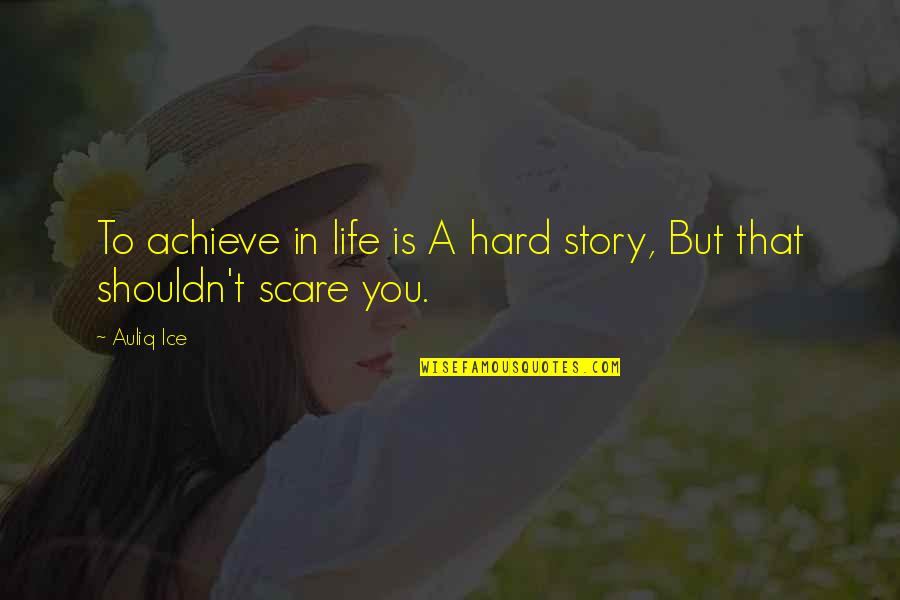 To achieve in life is A hard story, But that shouldn't scare you. —
Auliq Ice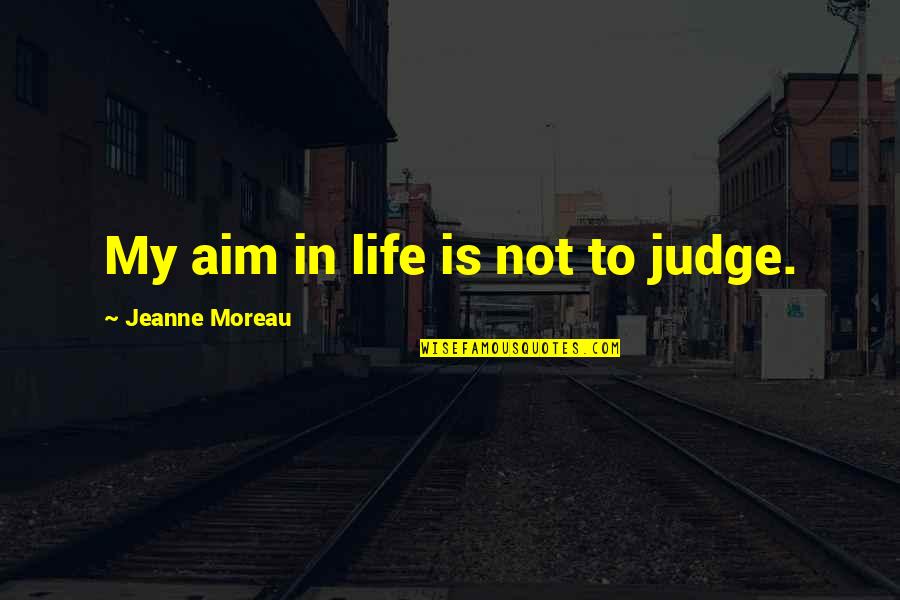 My
aim in life
is not to judge. —
Jeanne Moreau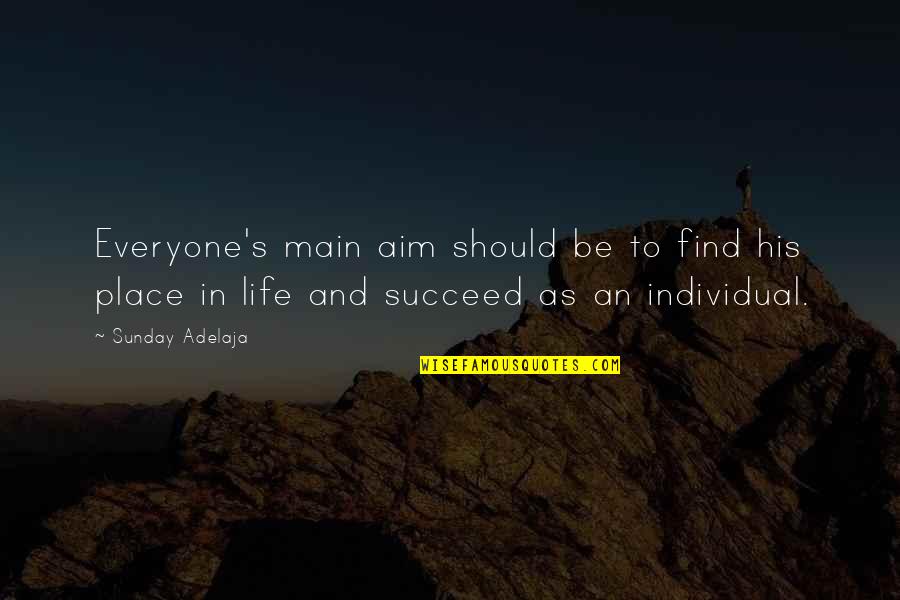 Everyone's main aim should be to find his place in life and succeed as an individual. —
Sunday Adelaja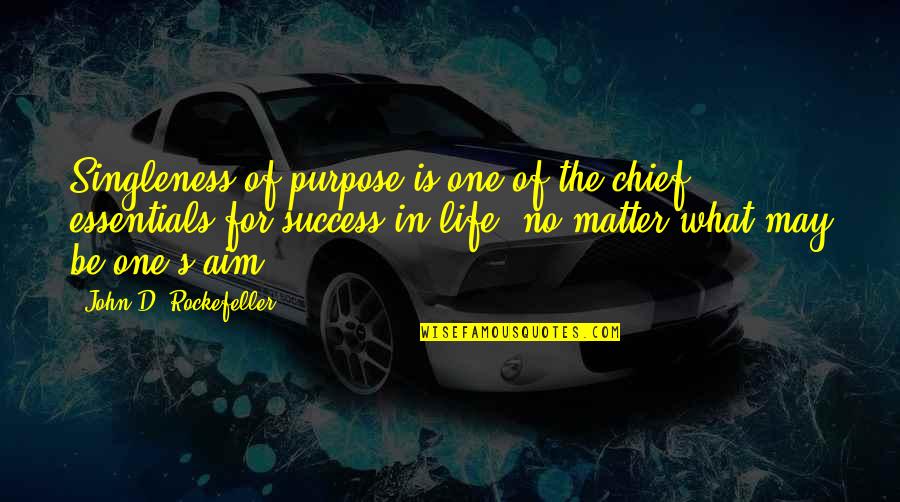 Singleness of purpose is one of the chief essentials for success in life, no matter what may be one's aim. —
John D. Rockefeller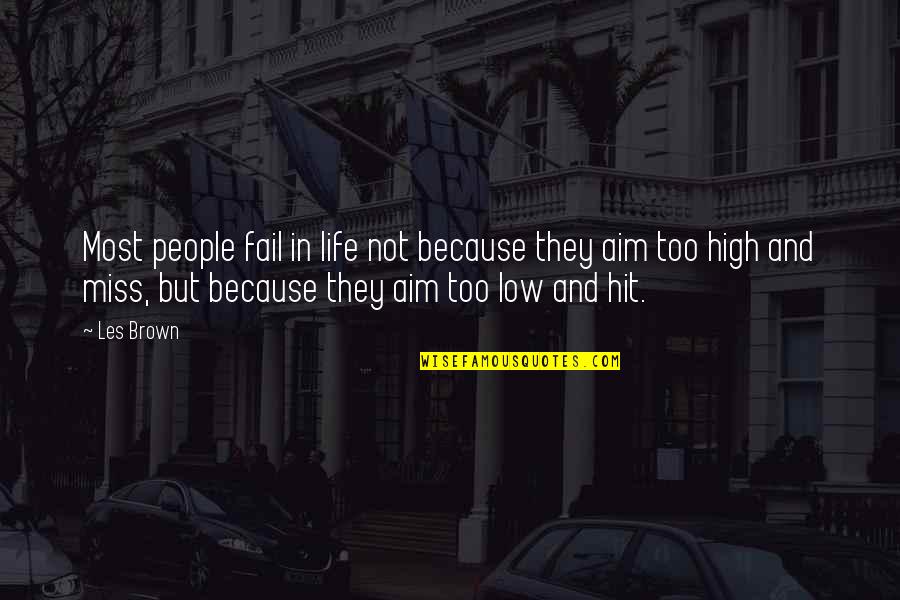 Most people fail in life not because they aim too high and miss, but because they aim too low and hit. —
Les Brown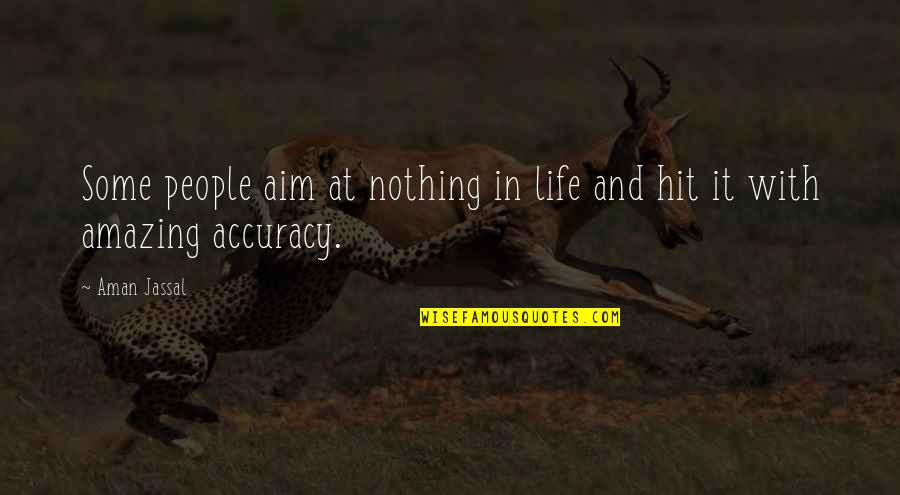 Some people aim at nothing in life and hit it with amazing accuracy. —
Aman Jassal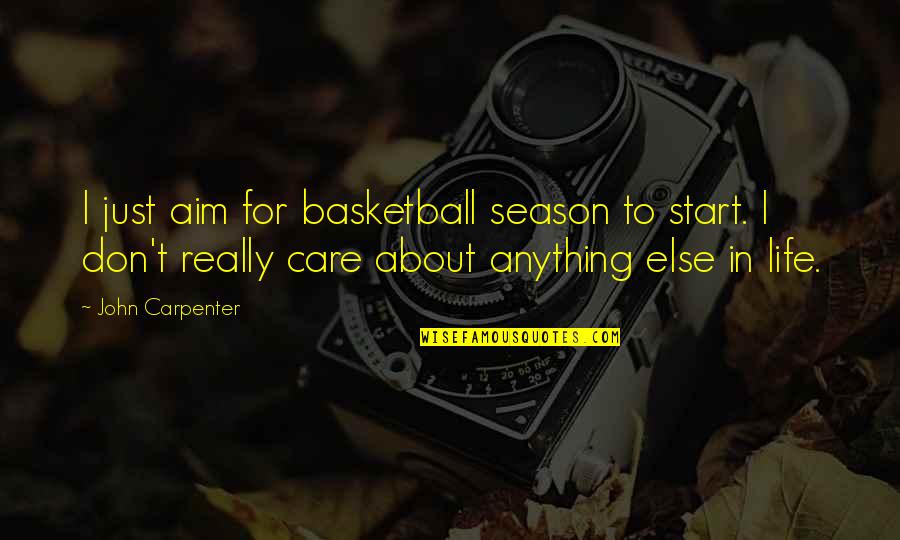 I just aim for basketball season to start. I don't really care about anything else in life. —
John Carpenter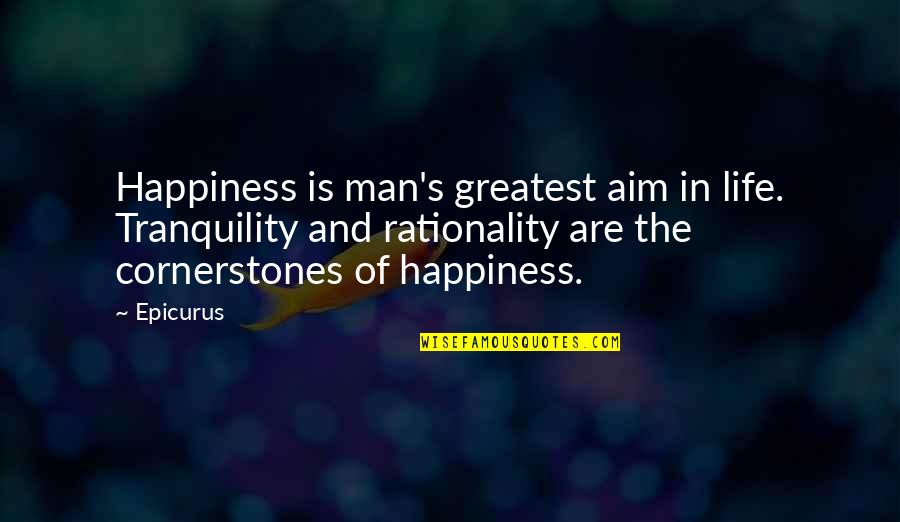 Happiness is man's greatest
aim in life
. Tranquility and rationality are the cornerstones of happiness. —
Epicurus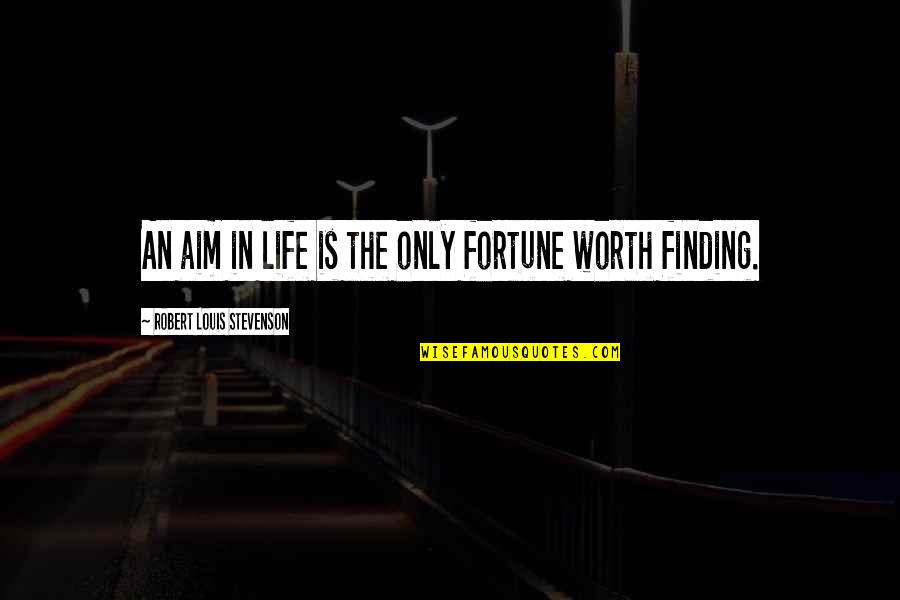 An
aim in life
is the only fortune worth finding. —
Robert Louis Stevenson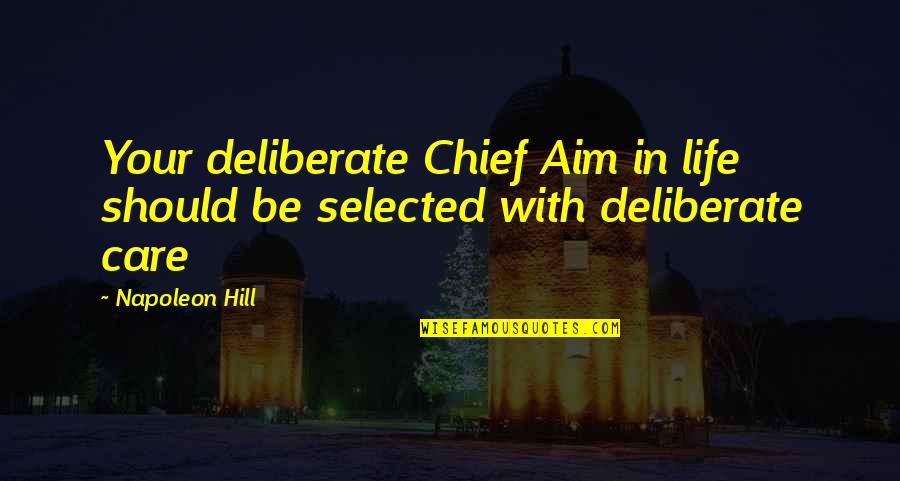 Your deliberate Chief
Aim in life
should be selected with deliberate care —
Napoleon Hill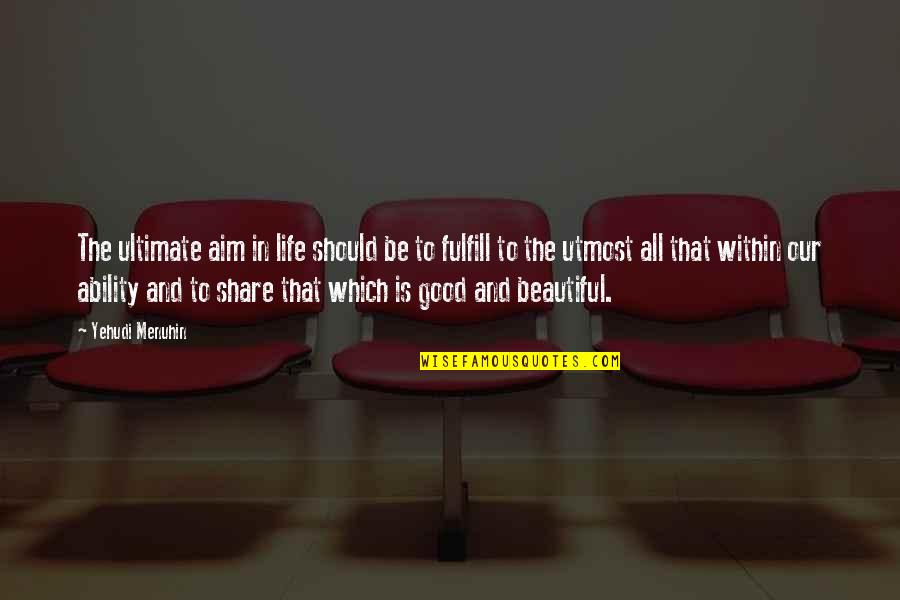 The ultimate
aim in life
should be to fulfill to the utmost all that within our ability and to share that which is good and beautiful. —
Yehudi Menuhin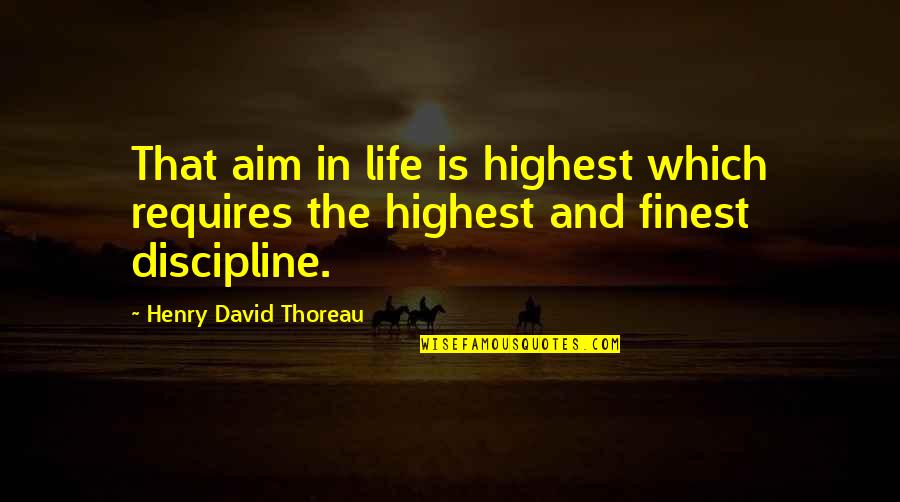 That
aim in life
is highest which requires the highest and finest discipline. —
Henry David Thoreau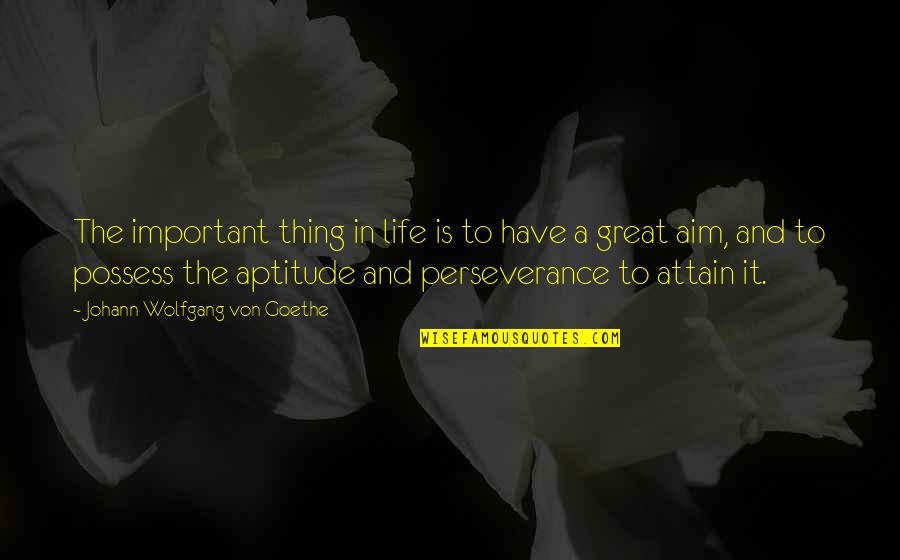 The important thing in life is to have a great aim, and to possess the aptitude and perseverance to attain it. —
Johann Wolfgang Von Goethe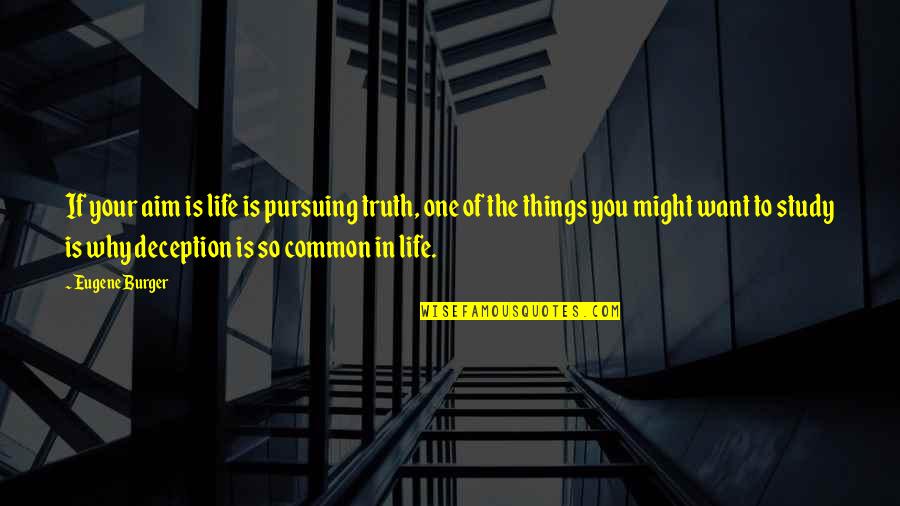 If your aim is life is pursuing truth, one of the things you might want to study is why deception is so common in life. —
Eugene Burger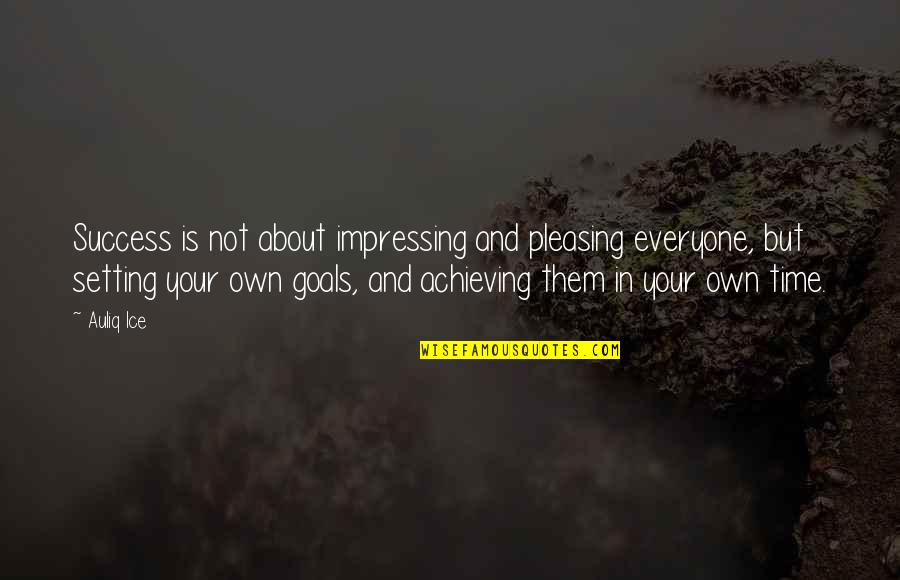 Success is not about impressing and pleasing everyone, but setting your own goals, and achieving them in your own time. —
Auliq Ice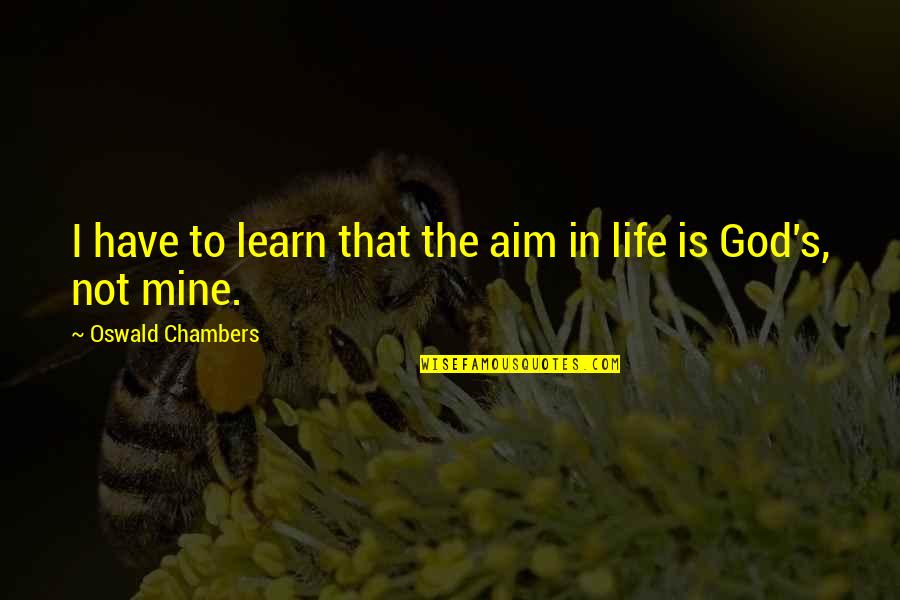 I have to learn that the
aim in life
is God's, not mine. —
Oswald Chambers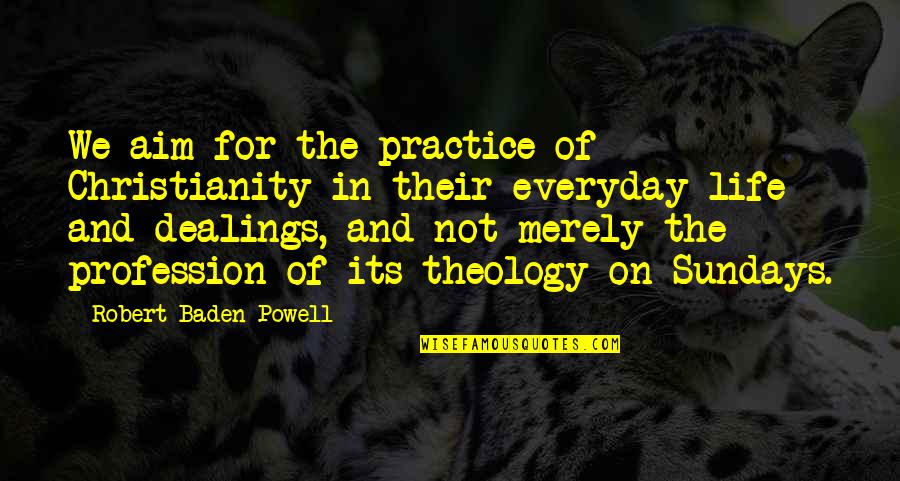 We aim for the practice of Christianity in their everyday life and dealings, and not merely the profession of its theology on Sundays. —
Robert Baden-Powell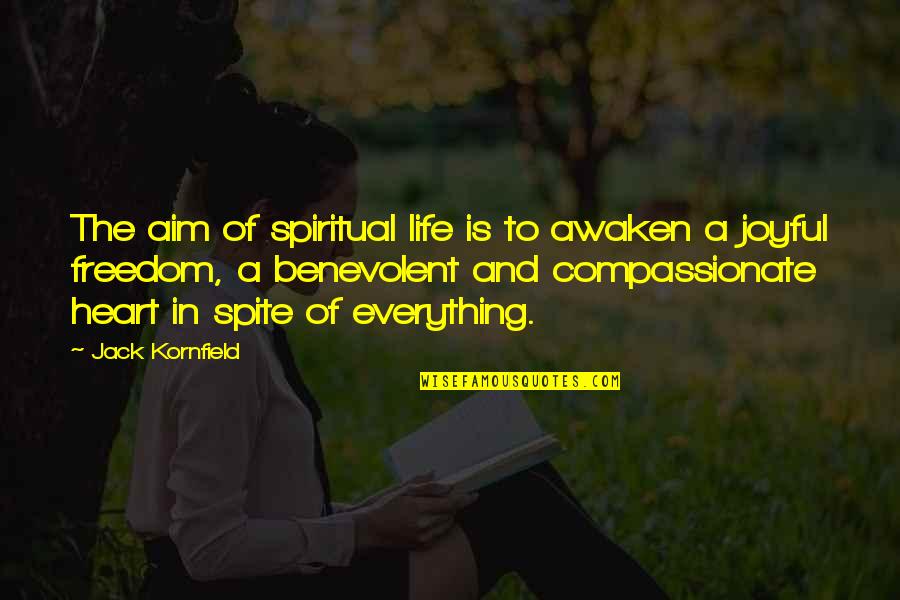 The aim of spiritual life is to awaken a joyful freedom, a benevolent and compassionate heart in spite of everything. —
Jack Kornfield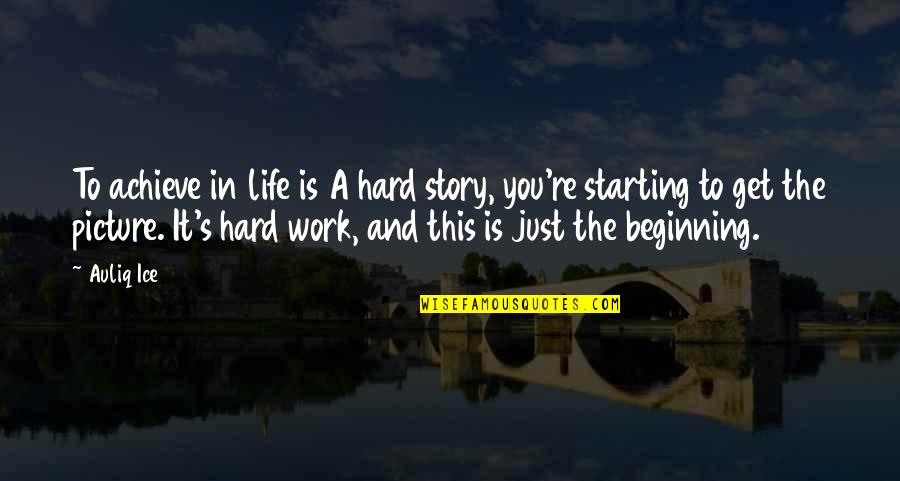 To achieve in life is A hard story, you're starting to get the picture. It's hard work, and this is just the beginning. —
Auliq Ice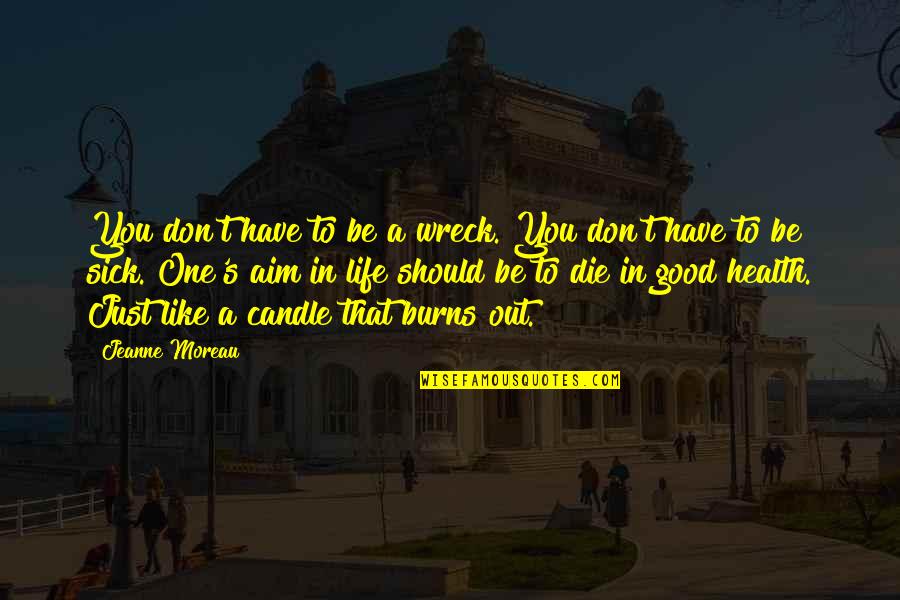 You don't have to be a wreck. You don't have to be sick. One's
aim in life
should be to die in good health. Just like a candle that burns out. —
Jeanne Moreau