Ahmed Zewail Quotes
Collection of top 40 famous quotes about Ahmed Zewail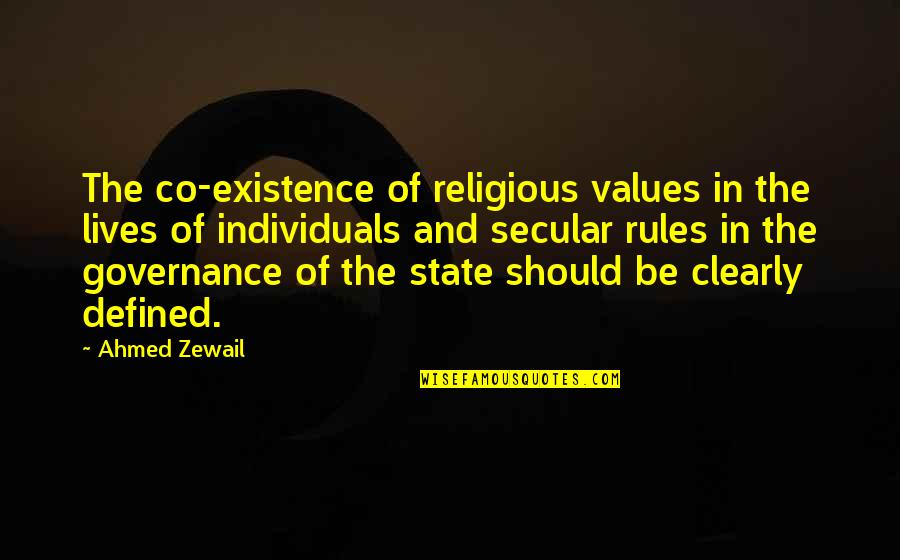 The co-existence of religious values in the lives of individuals and secular rules in the governance of the state should be clearly defined.
—
Ahmed Zewail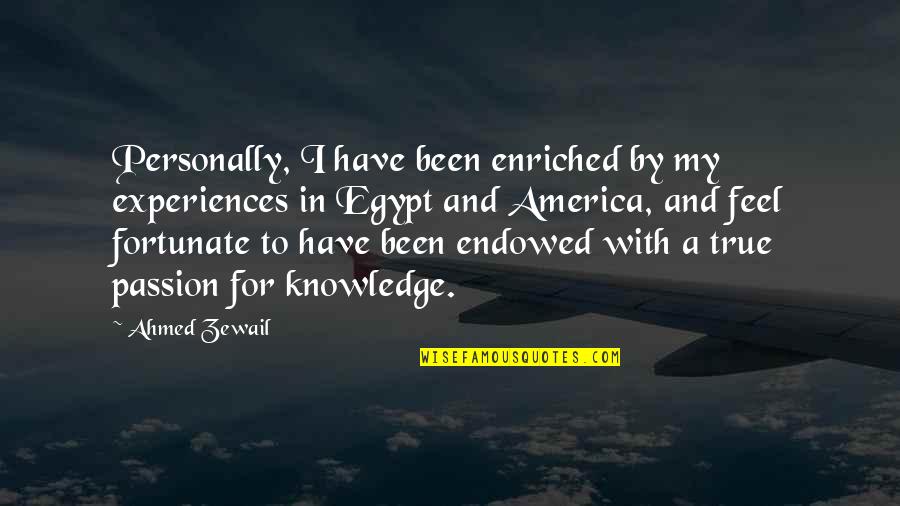 Personally, I have been enriched by my experiences in Egypt and America, and feel fortunate to have been endowed with a true passion for knowledge.
—
Ahmed Zewail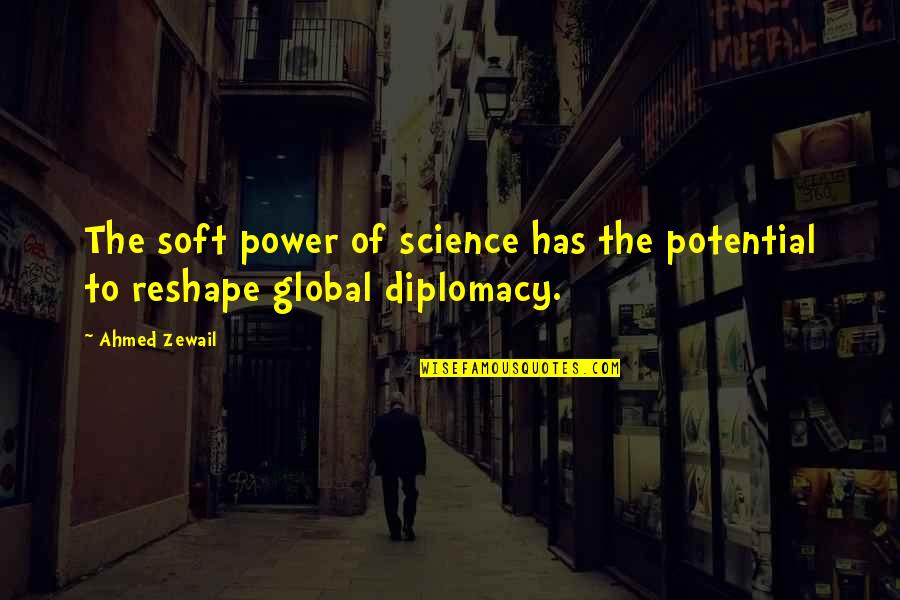 The soft power of science has the potential to reshape global diplomacy.
—
Ahmed Zewail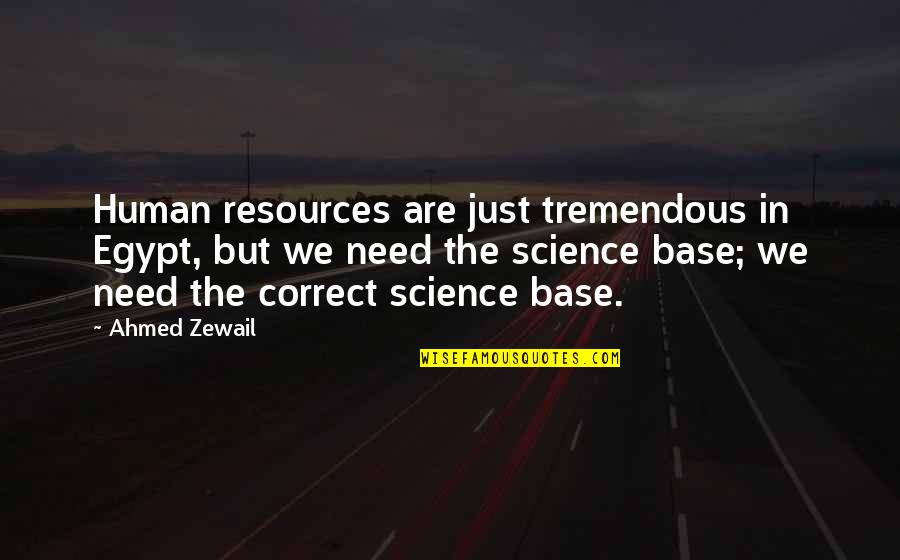 Human resources are just tremendous in Egypt, but we need the science base; we need the correct science base.
—
Ahmed Zewail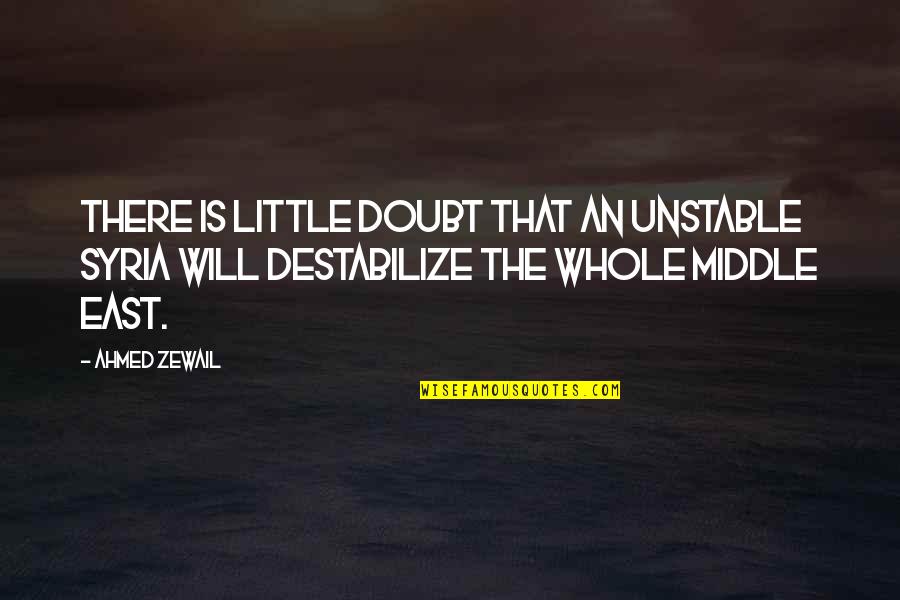 There is little doubt that an unstable Syria will destabilize the whole Middle East.
—
Ahmed Zewail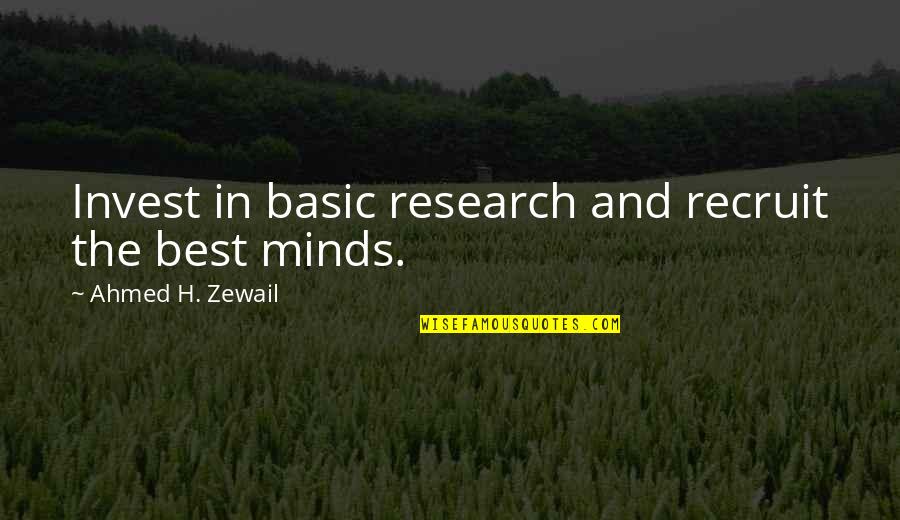 Invest in basic research and recruit the best minds.
—
Ahmed H. Zewail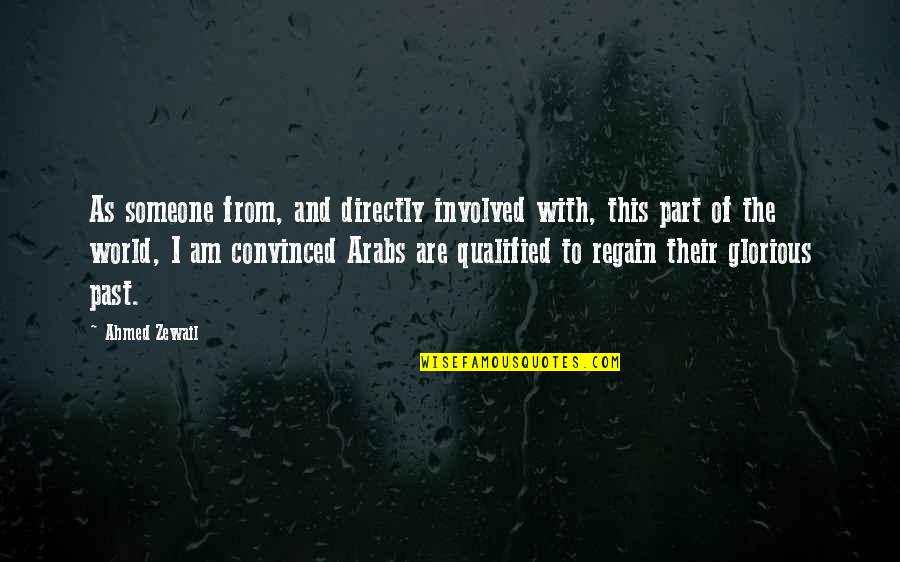 As someone from, and directly involved with, this part of the world, I am convinced Arabs are qualified to regain their glorious past.
—
Ahmed Zewail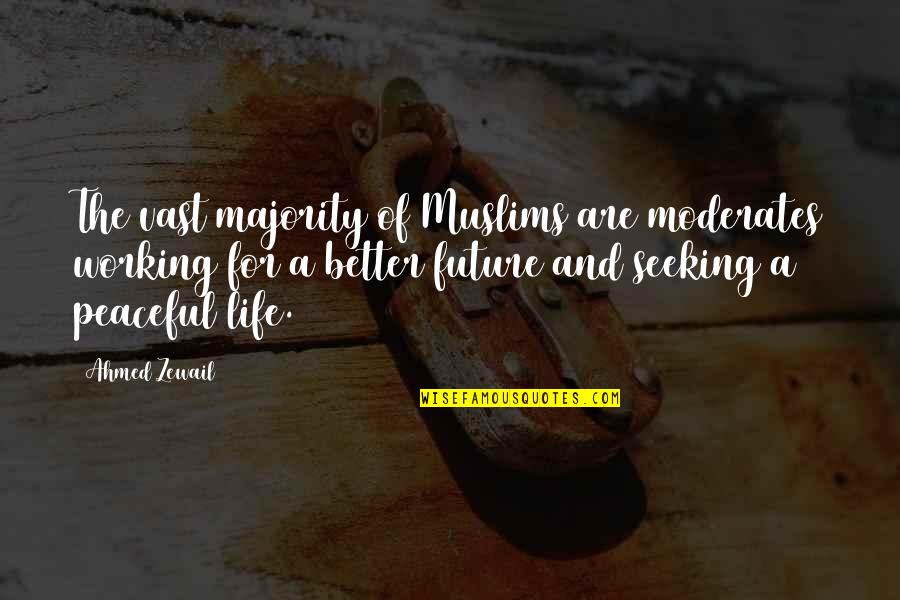 The vast majority of Muslims are moderates working for a better future and seeking a peaceful life.
—
Ahmed Zewail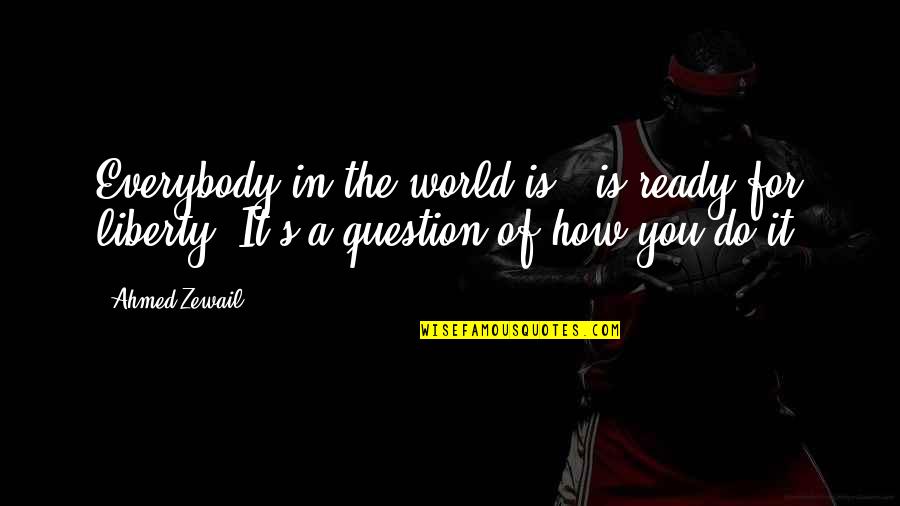 Everybody in the world is - is ready for liberty. It's a question of how you do it.
—
Ahmed Zewail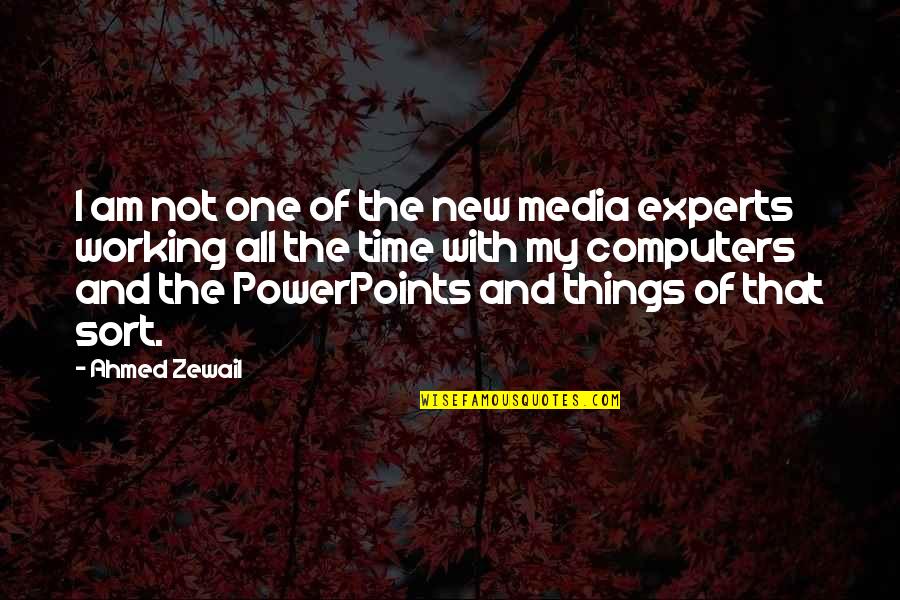 I am not one of the new media experts working all the time with my computers and the PowerPoints and things of that sort.
—
Ahmed Zewail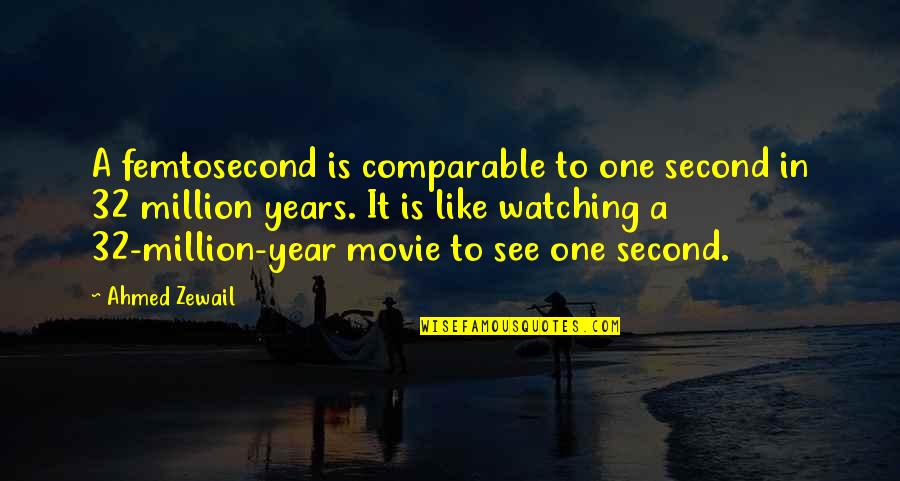 A femtosecond is comparable to one second in 32 million years. It is like watching a 32-million-year movie to see one second.
—
Ahmed Zewail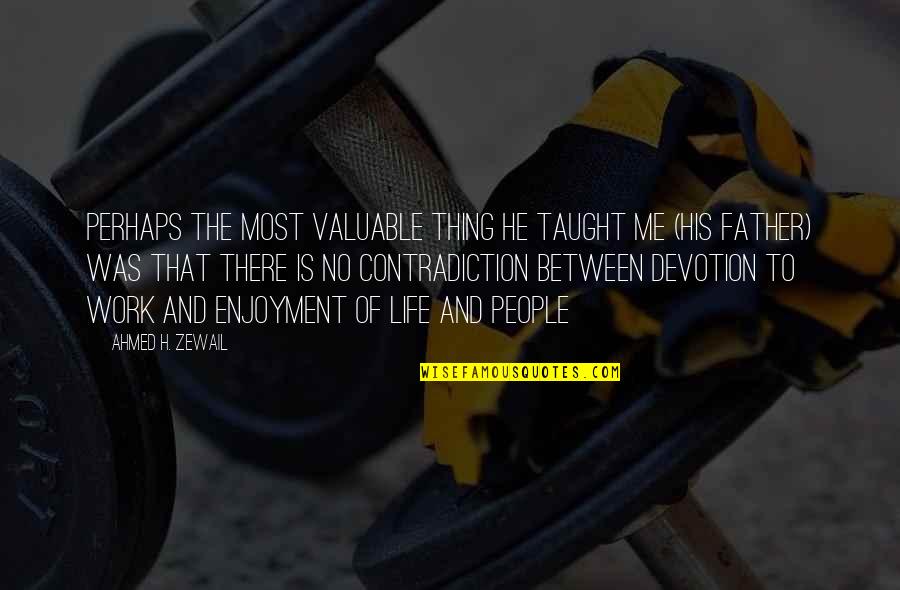 Perhaps the most valuable thing he taught me (his father) was that there is no contradiction between devotion to work and enjoyment of life and people
—
Ahmed H. Zewail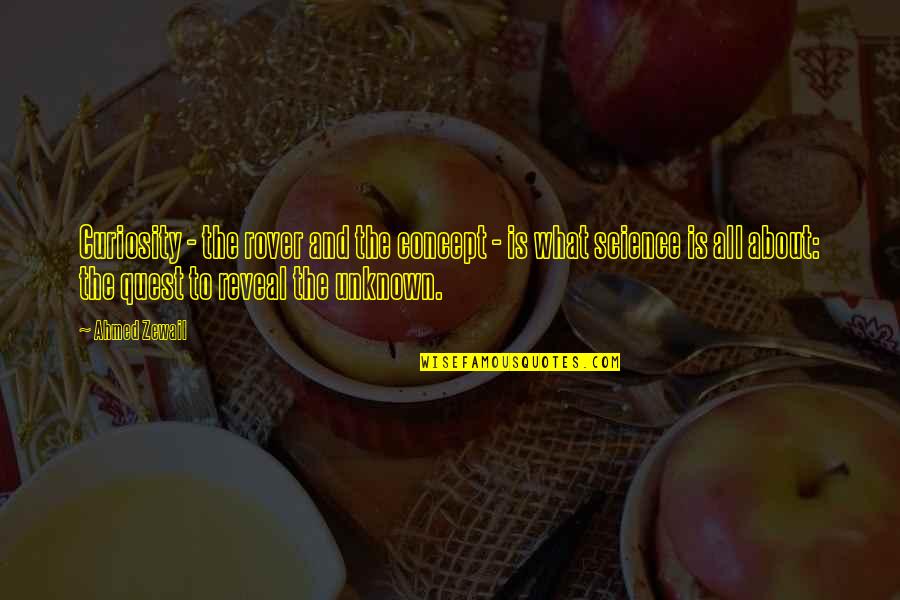 Curiosity - the rover and the concept - is what science is all about: the quest to reveal the unknown.
—
Ahmed Zewail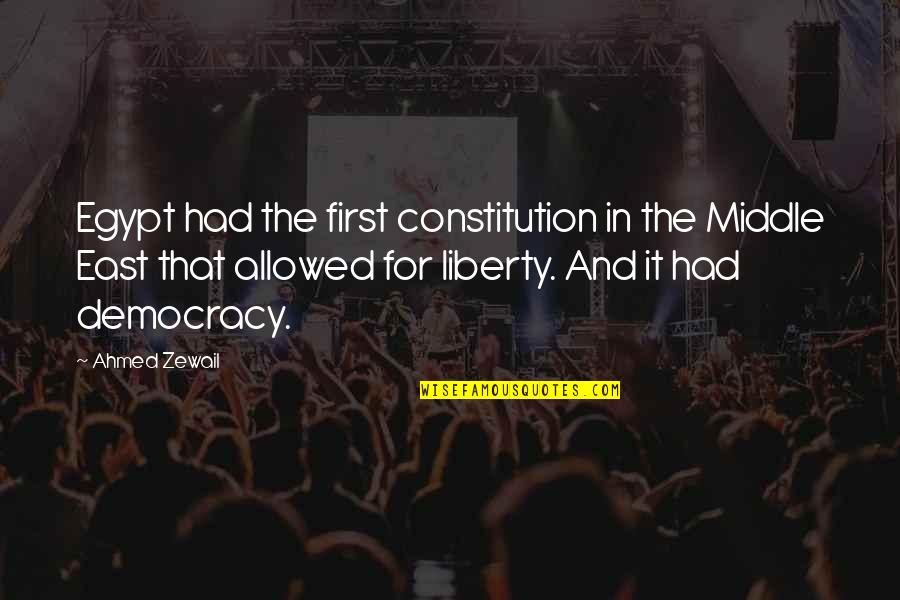 Egypt had the first constitution in the Middle East that allowed for liberty. And it had democracy.
—
Ahmed Zewail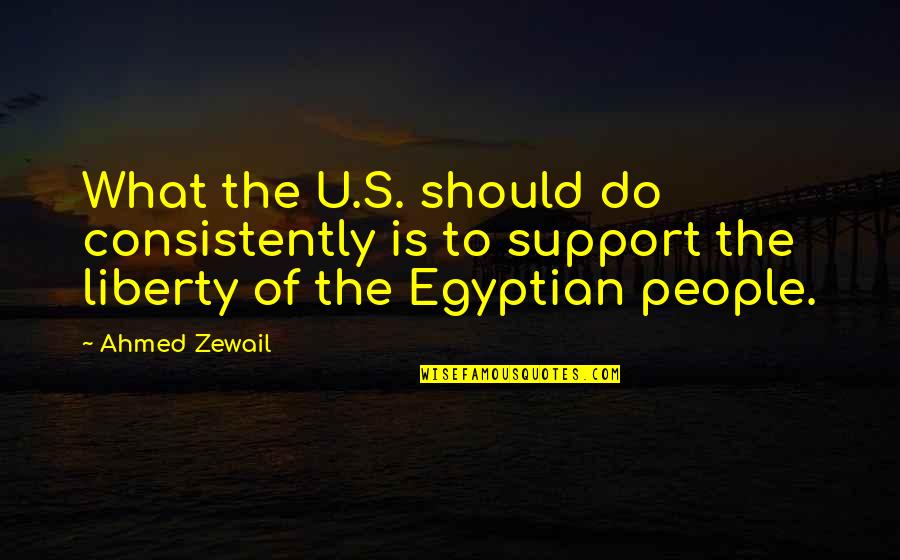 What the U.S. should do consistently is to support the liberty of the Egyptian people. —
Ahmed Zewail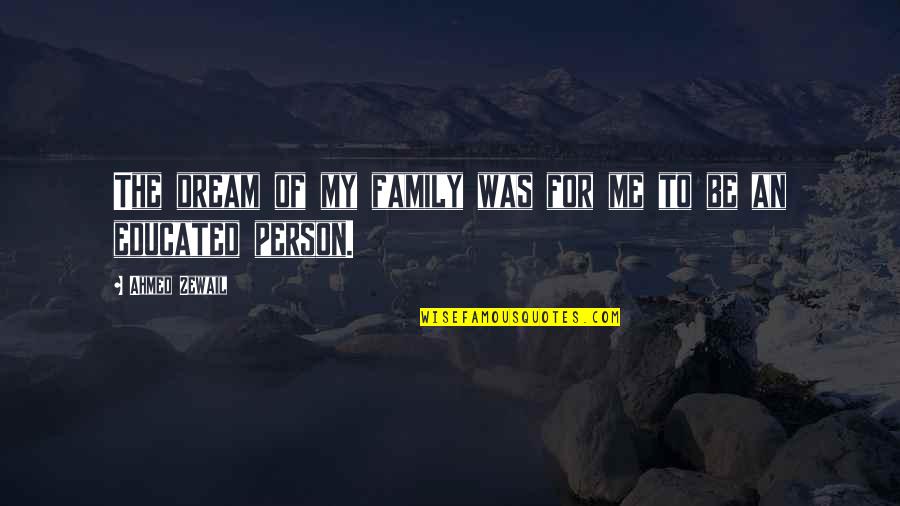 The dream of my family was for me to be an educated person. —
Ahmed Zewail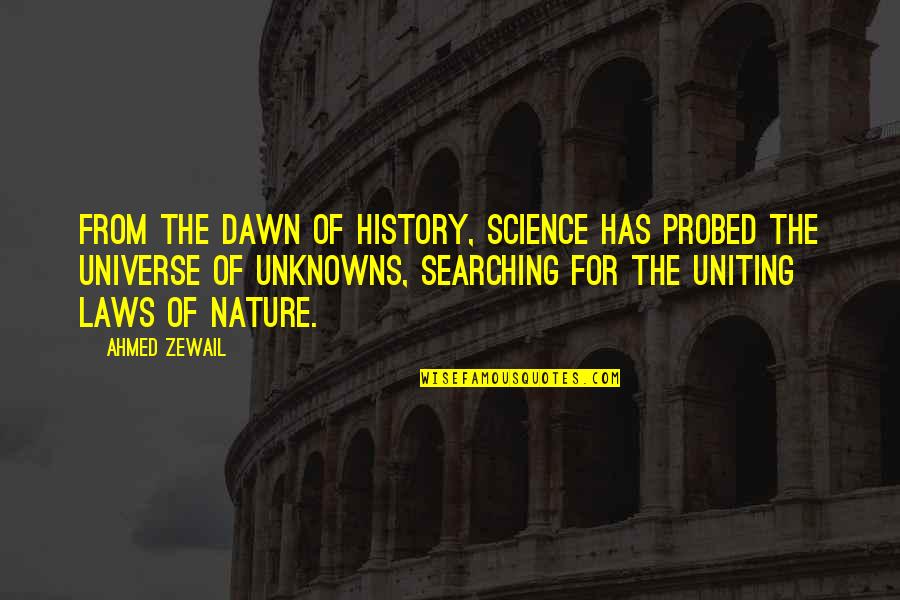 From the dawn of history, science has probed the universe of unknowns, searching for the uniting laws of nature. —
Ahmed Zewail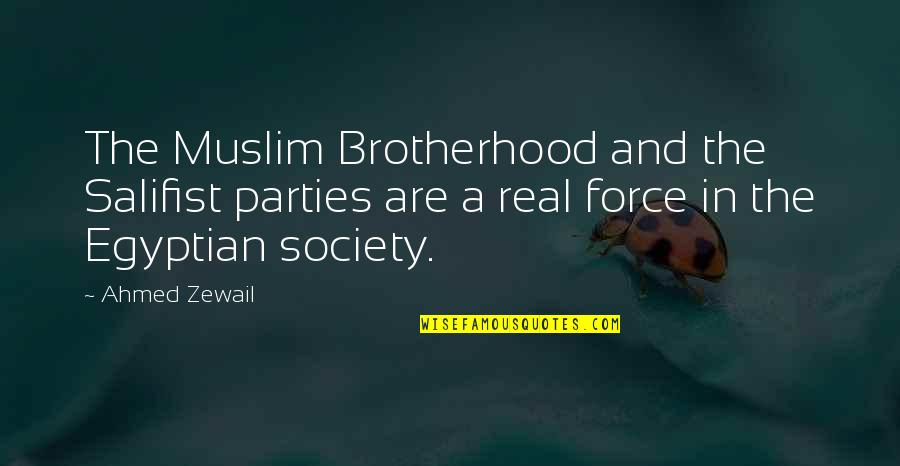 The Muslim Brotherhood and the Salifist parties are a real force in the Egyptian society. —
Ahmed Zewail
I don't know all the reasons for these achievements, but I know that I love what I do and I have never wanted to rest on my laurels. —
Ahmed H. Zewail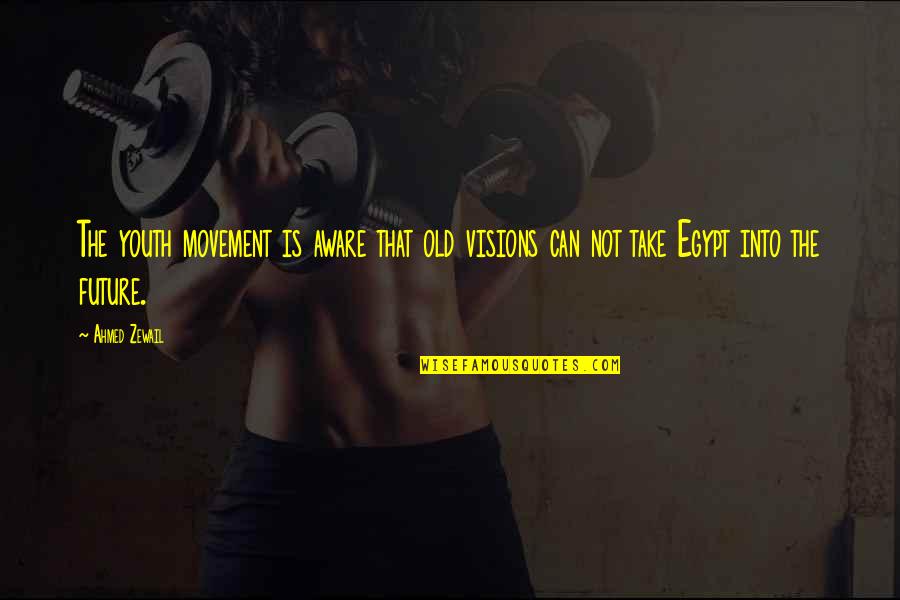 The youth movement is aware that old visions can not take Egypt into the future. —
Ahmed Zewail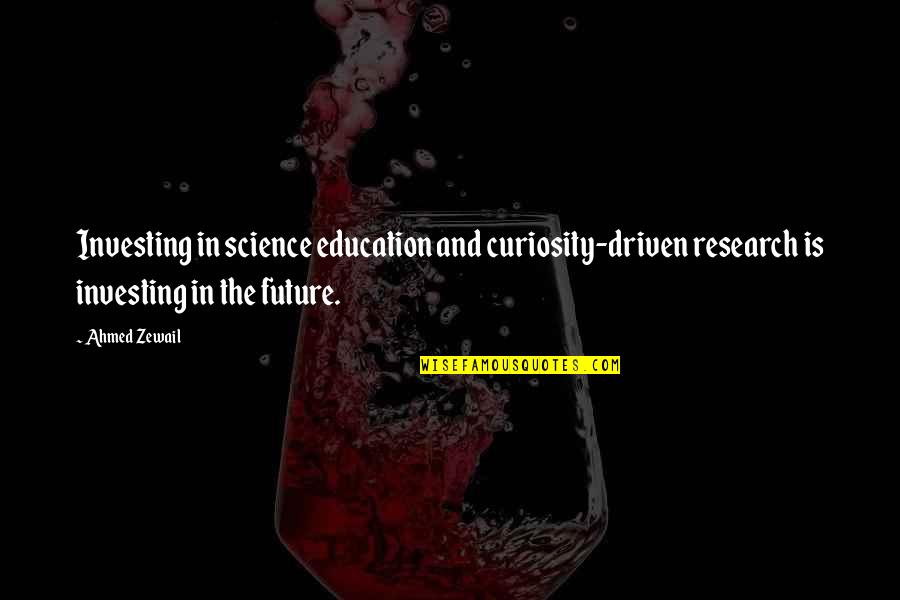 Investing in science education and curiosity-driven research is investing in the future. —
Ahmed Zewail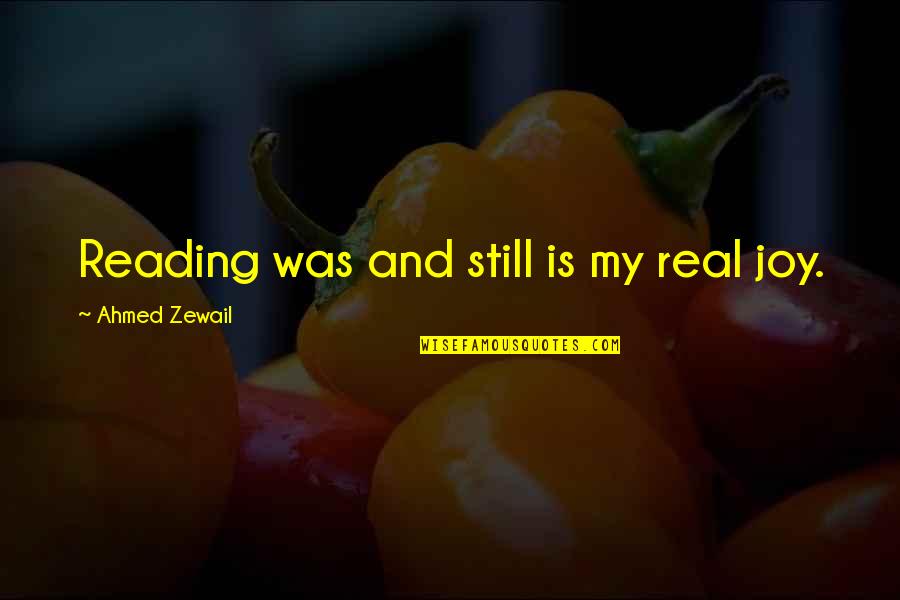 Reading was and still is my real joy. —
Ahmed Zewail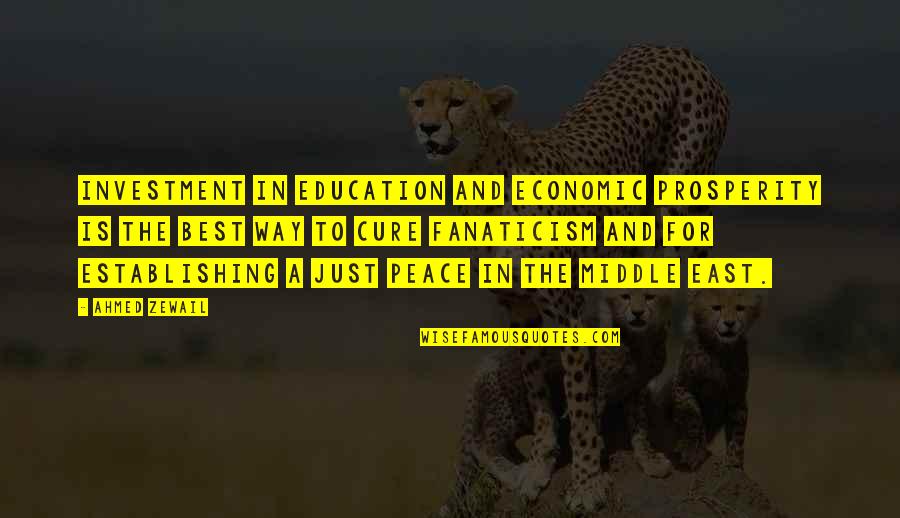 Investment in education and economic prosperity is the best way to cure fanaticism and for establishing a just peace in the Middle East. —
Ahmed Zewail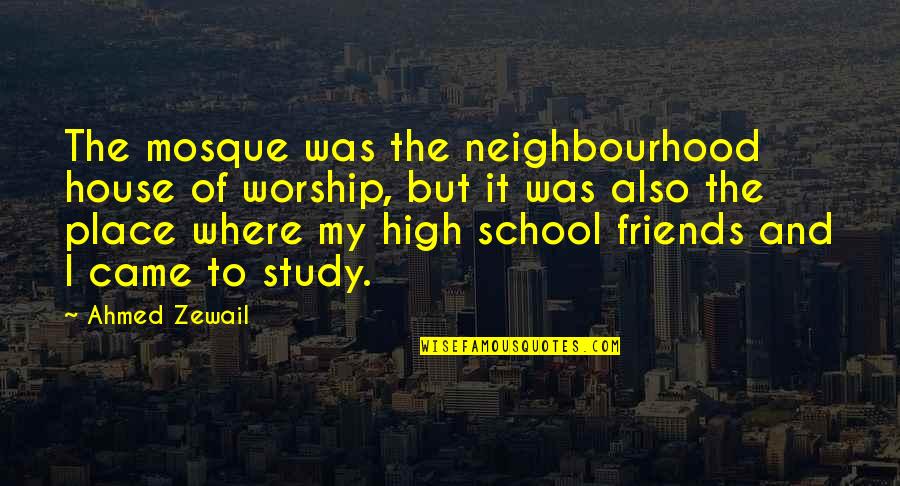 The mosque was the neighbourhood house of worship, but it was also the place where my high school friends and I came to study. —
Ahmed Zewail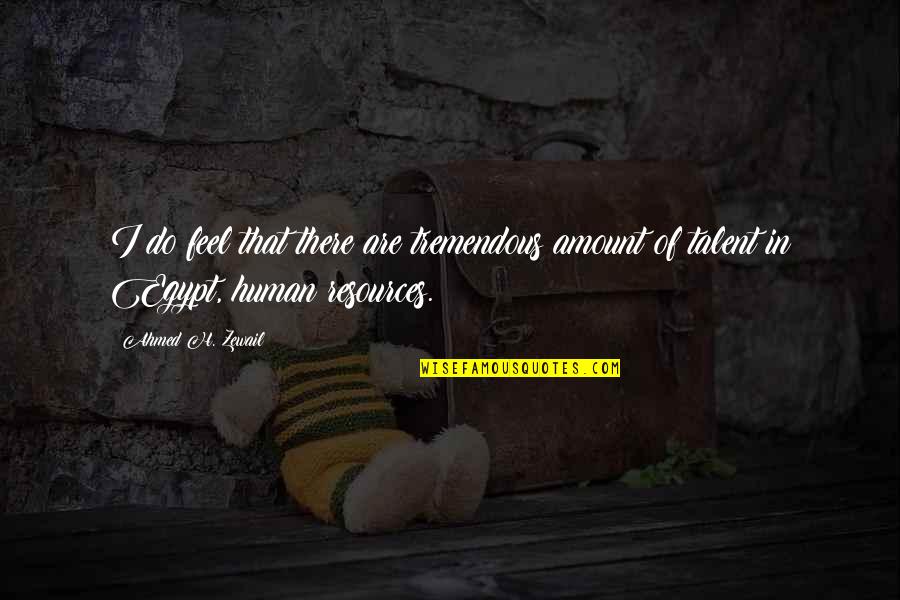 I do feel that there are tremendous amount of talent in Egypt, human resources. —
Ahmed H. Zewail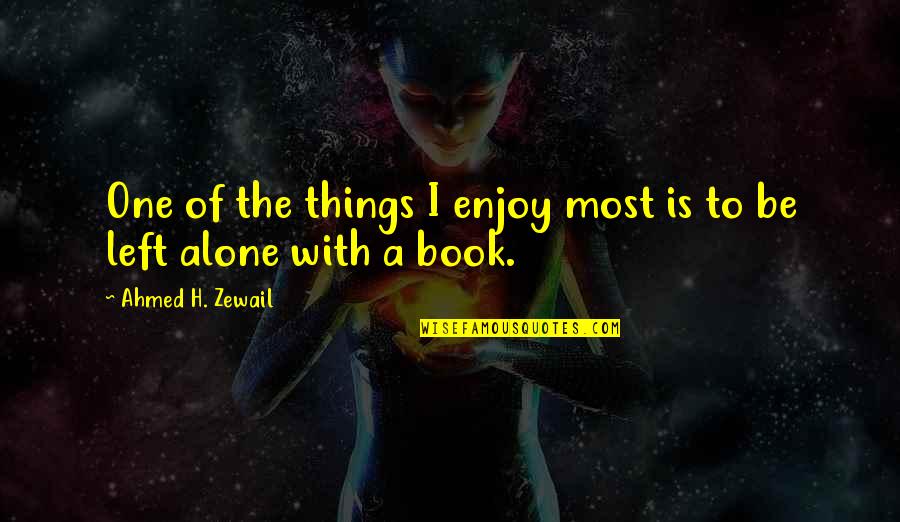 One of the things I enjoy most is to be left alone with a book. —
Ahmed H. Zewail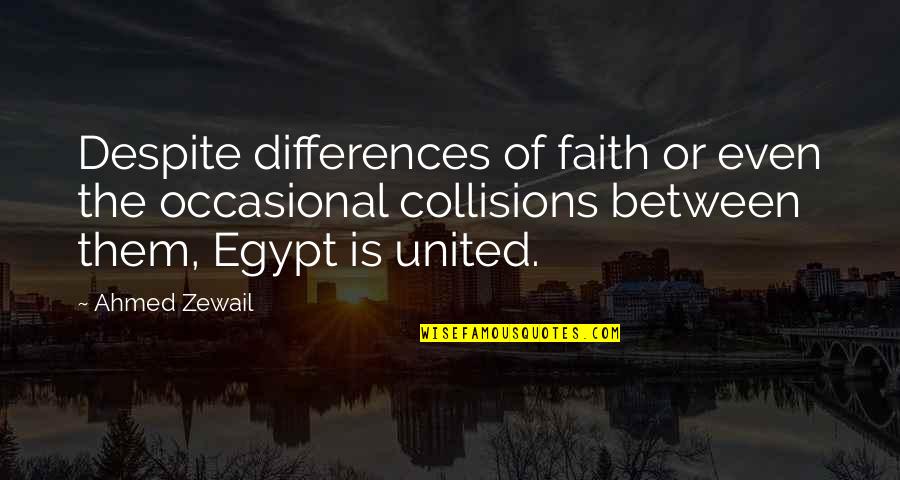 Despite differences of faith or even the occasional collisions between them, Egypt is united. —
Ahmed Zewail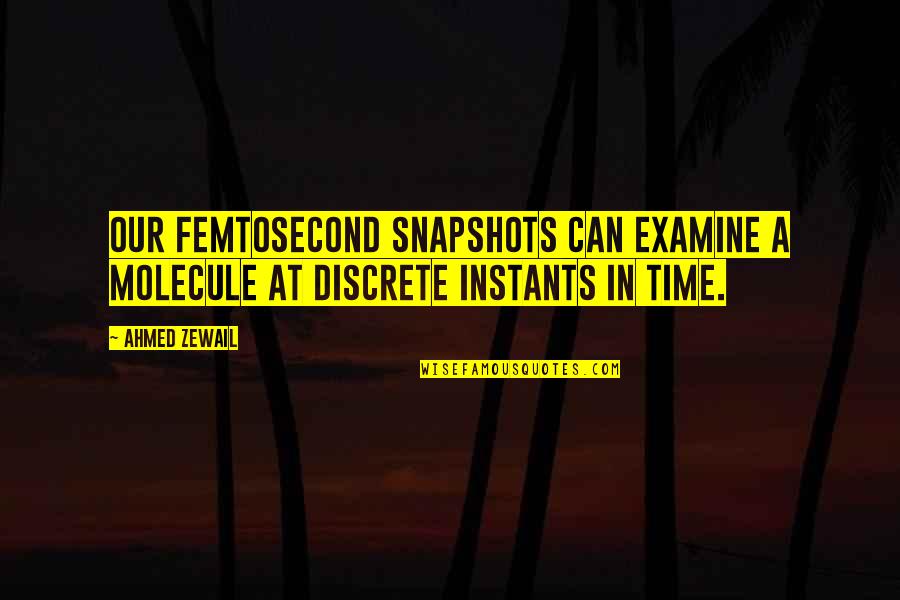 Our femtosecond snapshots can examine a molecule at discrete instants in time. —
Ahmed Zewail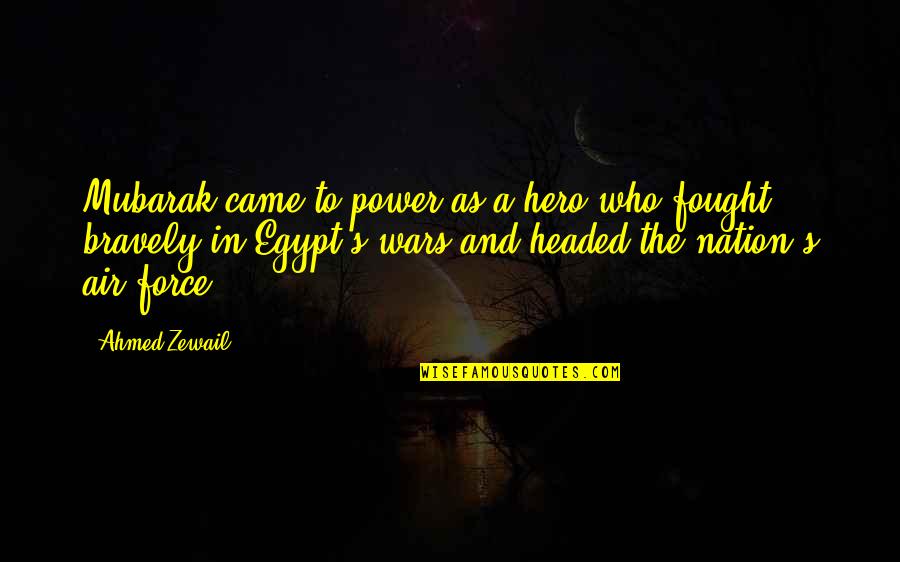 Mubarak came to power as a hero who fought bravely in Egypt's wars and headed the nation's air force. —
Ahmed Zewail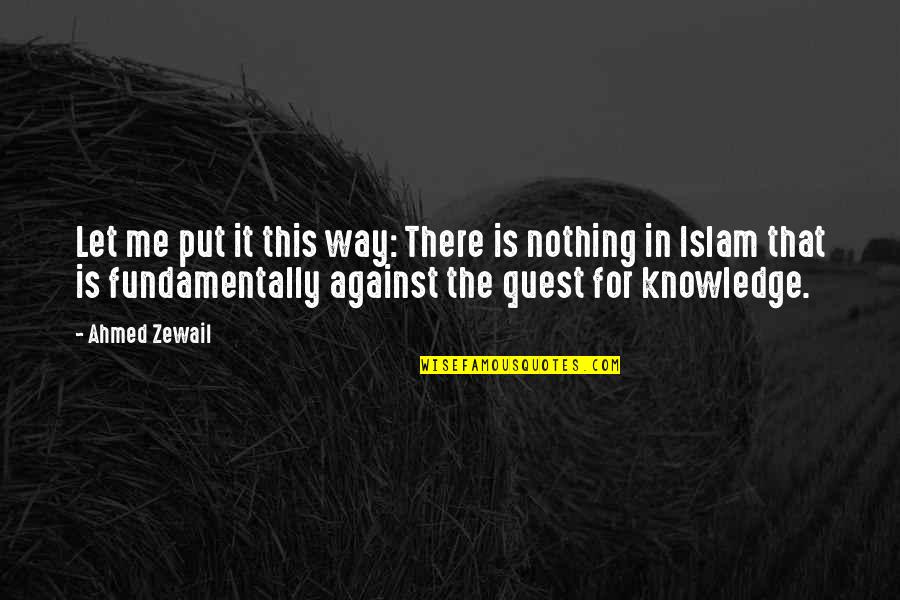 Let me put it this way: There is nothing in Islam that is fundamentally against the quest for knowledge. —
Ahmed Zewail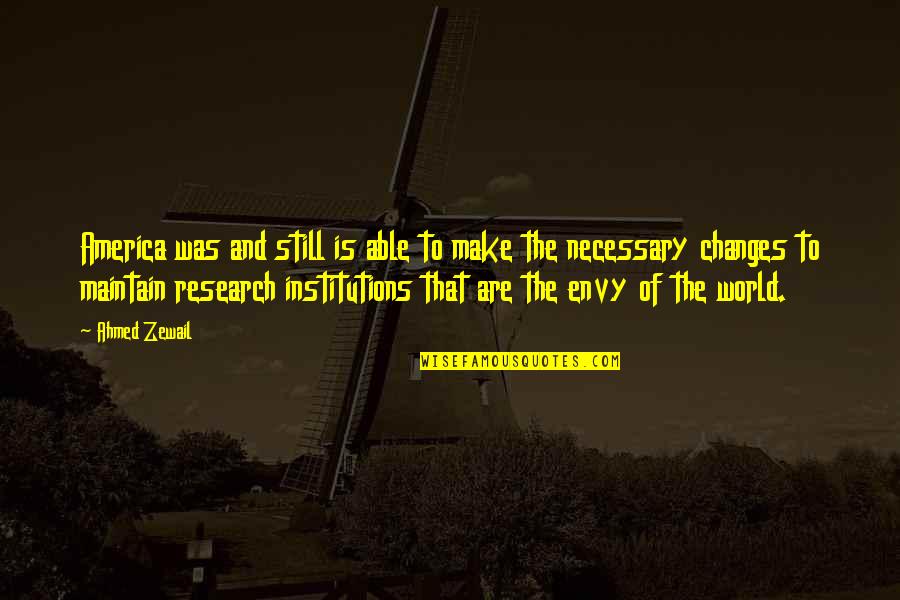 America was and still is able to make the necessary changes to maintain research institutions that are the envy of the world. —
Ahmed Zewail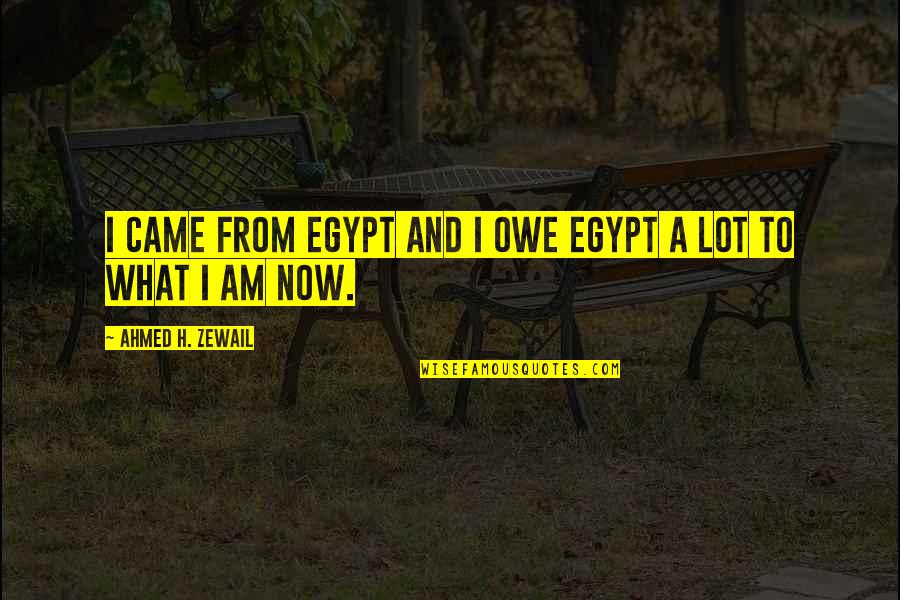 I came from Egypt and I owe Egypt a lot to what I am now. —
Ahmed H. Zewail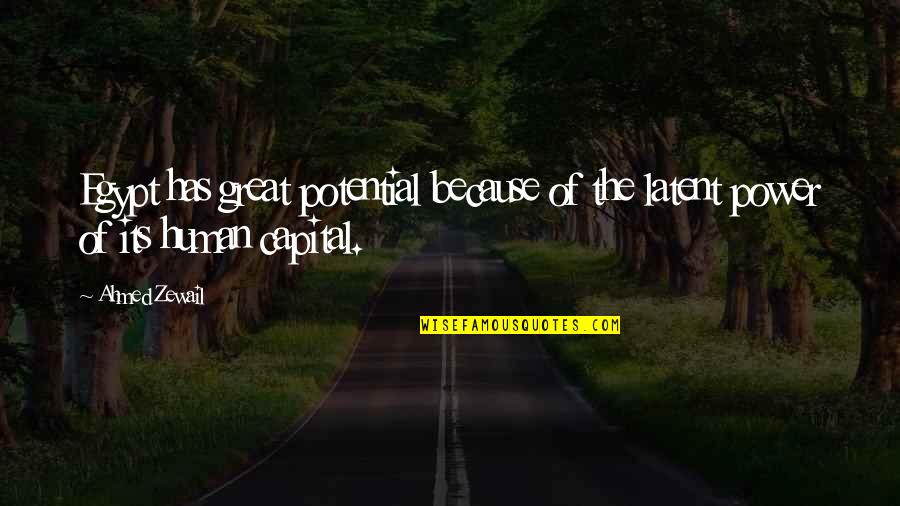 Egypt has great potential because of the latent power of its human capital. —
Ahmed Zewail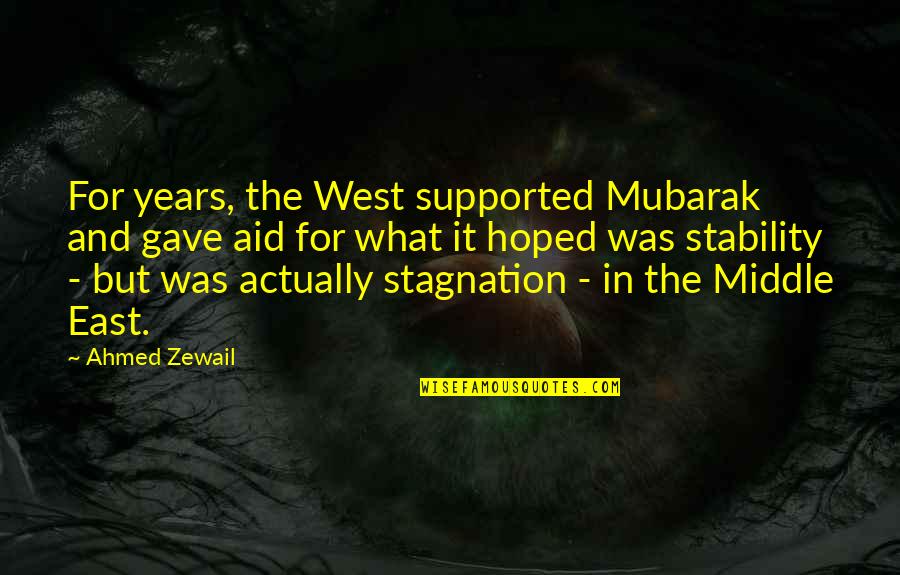 For years, the West supported Mubarak and gave aid for what it hoped was stability - but was actually stagnation - in the Middle East. —
Ahmed Zewail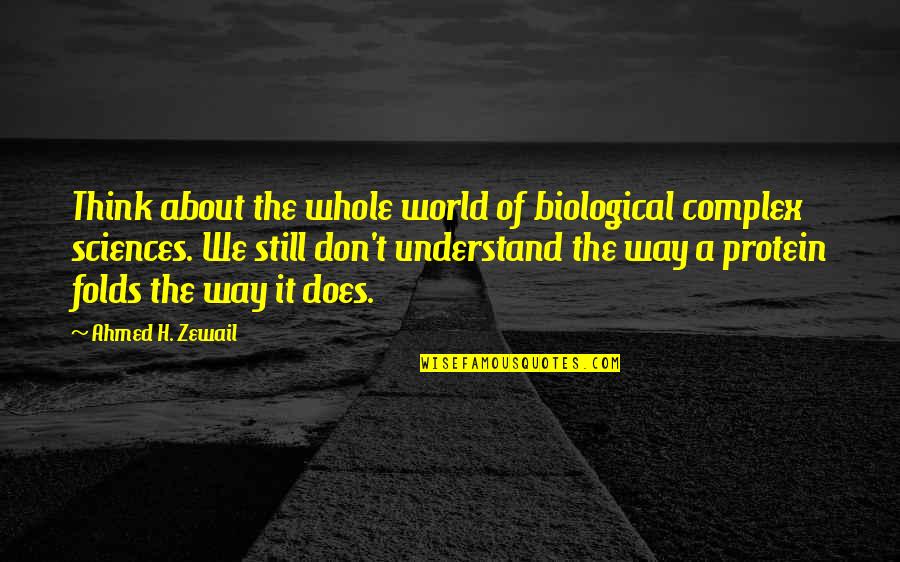 Think about the whole world of biological complex sciences. We still don't understand the way a protein folds the way it does. —
Ahmed H. Zewail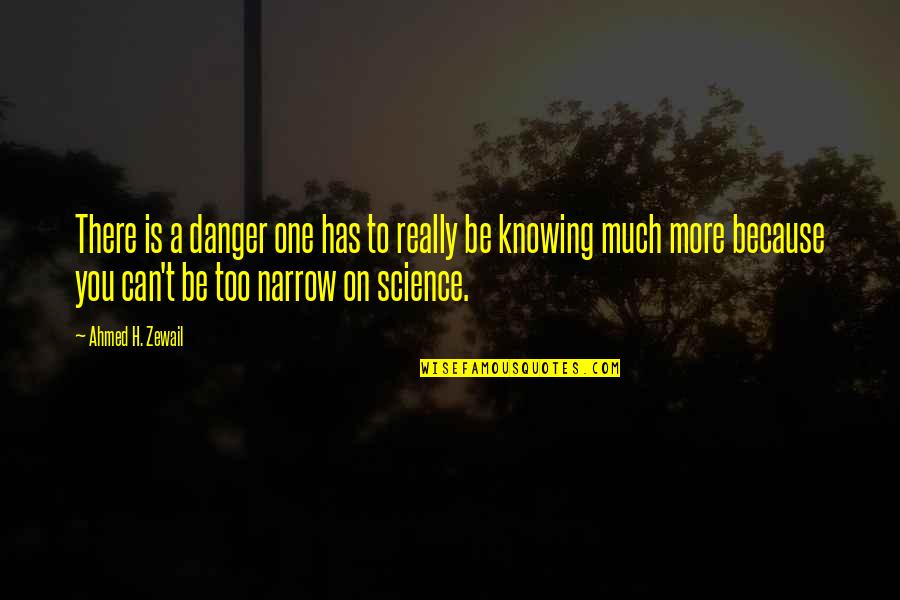 There is a danger one has to really be knowing much more because you can't be too narrow on science. —
Ahmed H. Zewail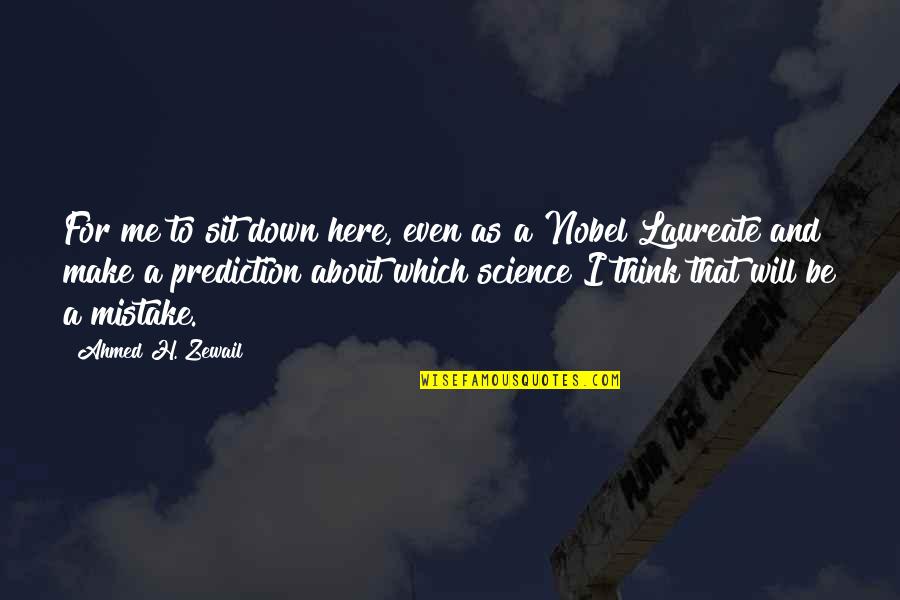 For me to sit down here, even as a Nobel Laureate and make a prediction about which science I think that will be a mistake. —
Ahmed H. Zewail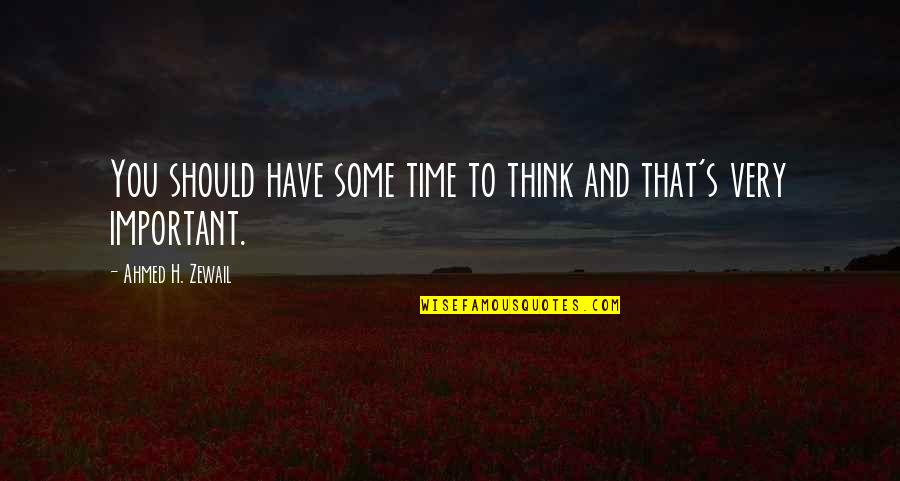 You should have some time to think and that's very important. —
Ahmed H. Zewail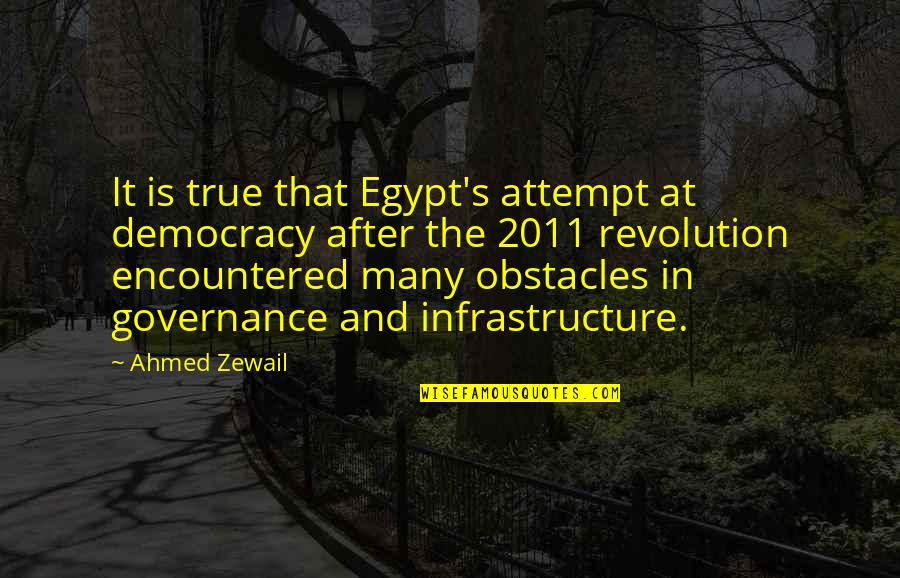 It is true that Egypt's attempt at democracy after the 2011 revolution encountered many obstacles in governance and infrastructure. —
Ahmed Zewail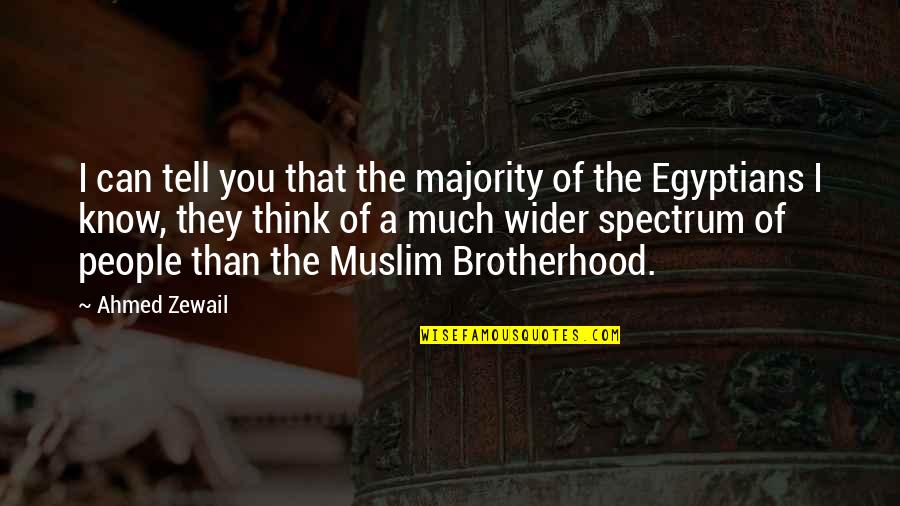 I can tell you that the majority of the Egyptians I know, they think of a much wider spectrum of people than the Muslim Brotherhood. —
Ahmed Zewail