A Woman's Hair Quotes
Collection of top 48 famous quotes about A Woman's Hair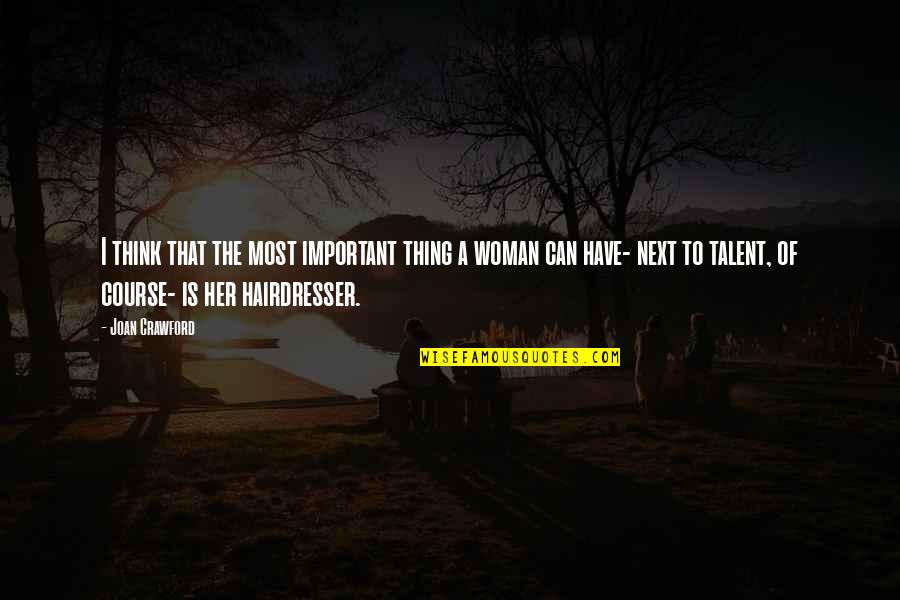 I think that the most important thing a woman can have- next to talent, of course- is her hairdresser.
—
Joan Crawford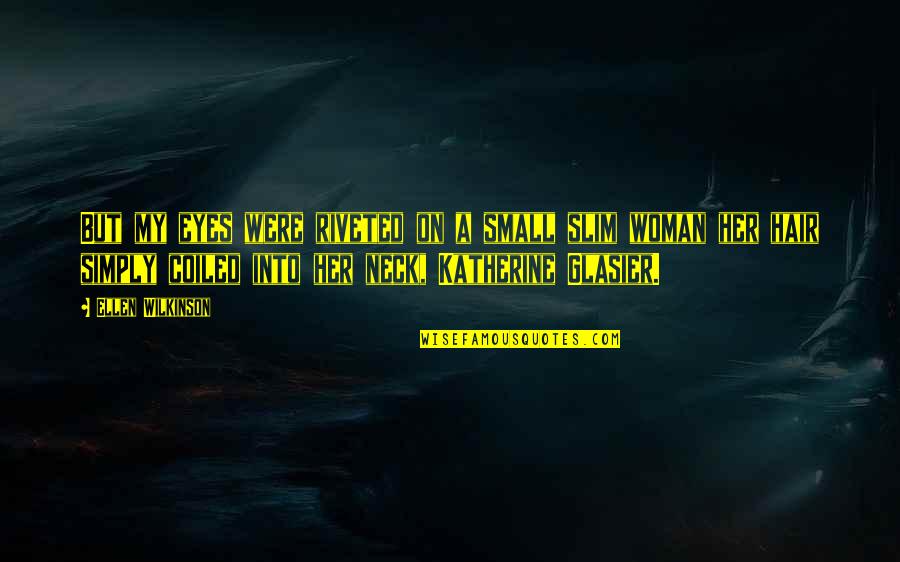 But my eyes were riveted on a small slim woman her hair simply coiled into her neck, Katherine Glasier.
—
Ellen Wilkinson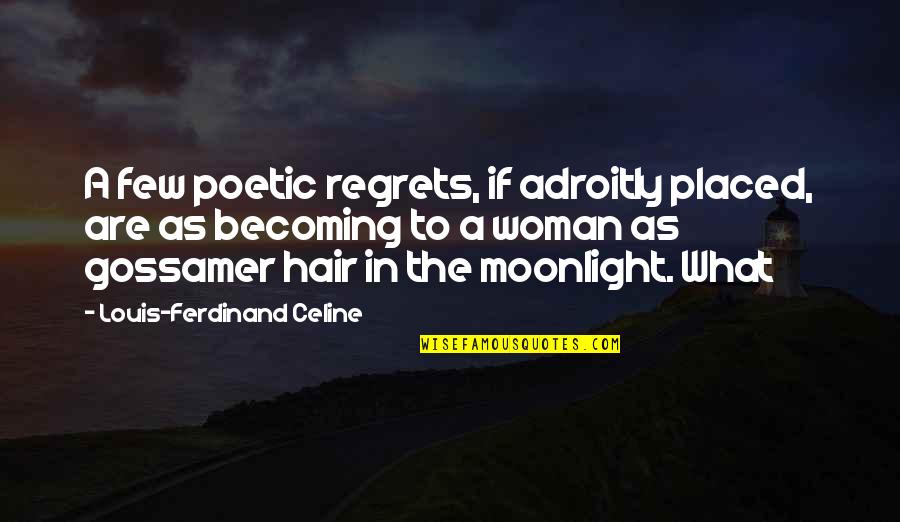 A few poetic regrets, if adroitly placed, are as becoming to a woman as gossamer hair in the moonlight. What
—
Louis-Ferdinand Celine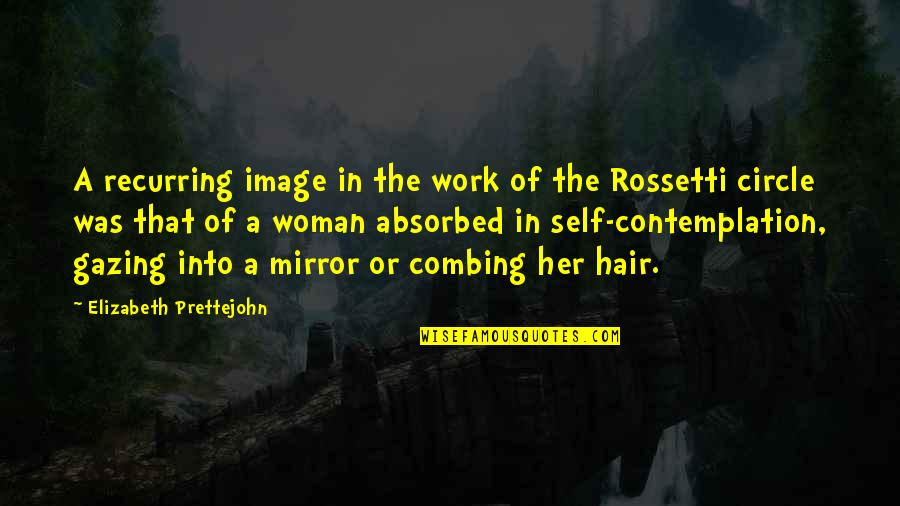 A recurring image in the work of the Rossetti circle was that of a woman absorbed in self-contemplation, gazing into a mirror or combing her hair.
—
Elizabeth Prettejohn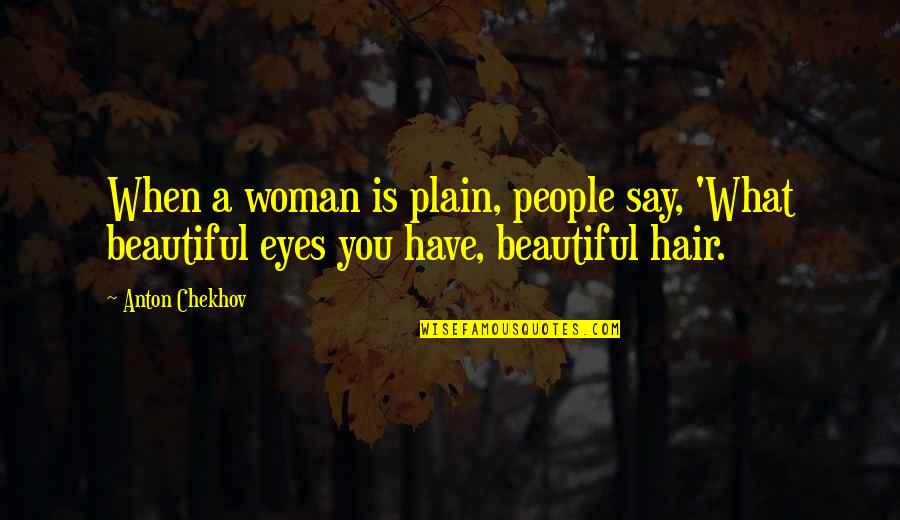 When a woman is plain, people say, 'What beautiful eyes you have, beautiful hair.
—
Anton Chekhov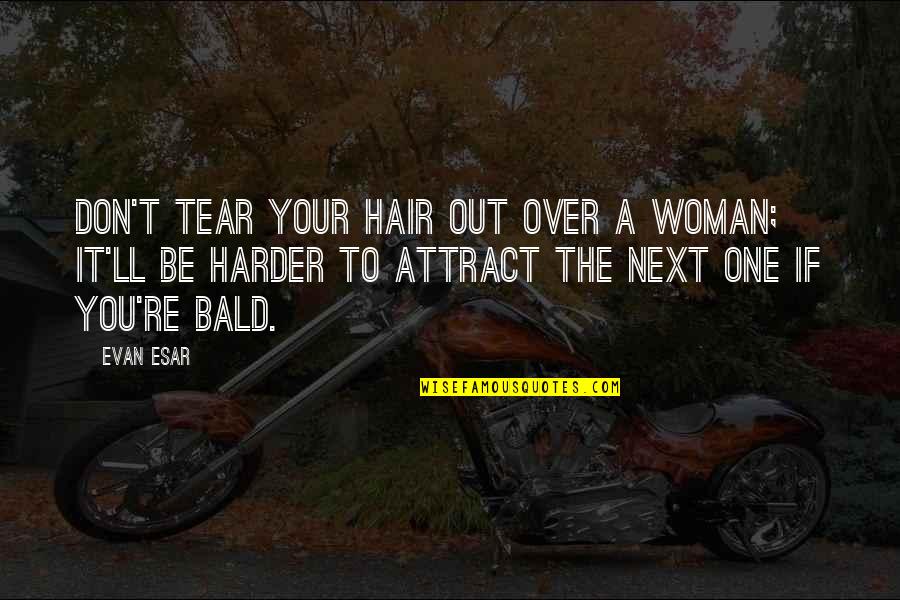 Don't tear your hair out over a woman; it'll be harder to attract the next one if you're bald.
—
Evan Esar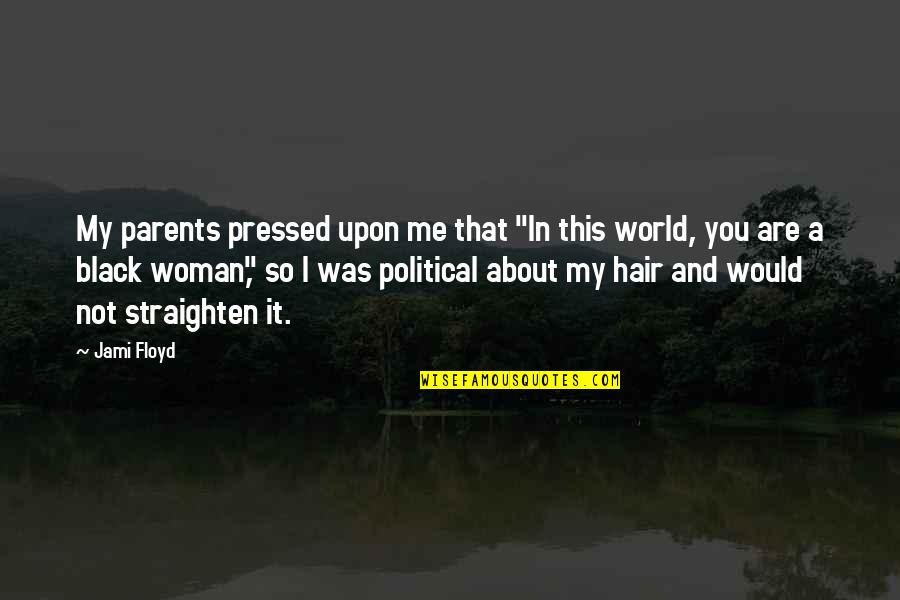 My parents pressed upon me that "In this world, you are a black woman," so I was political about my hair and would not straighten it.
—
Jami Floyd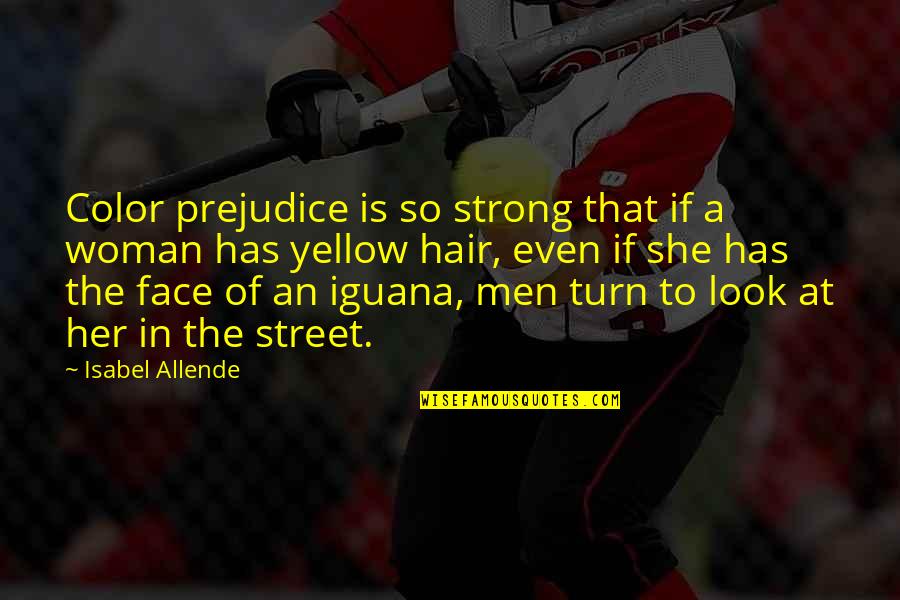 Color prejudice is so strong that if a woman has yellow hair, even if she has the face of an iguana, men turn to look at her in the street.
—
Isabel Allende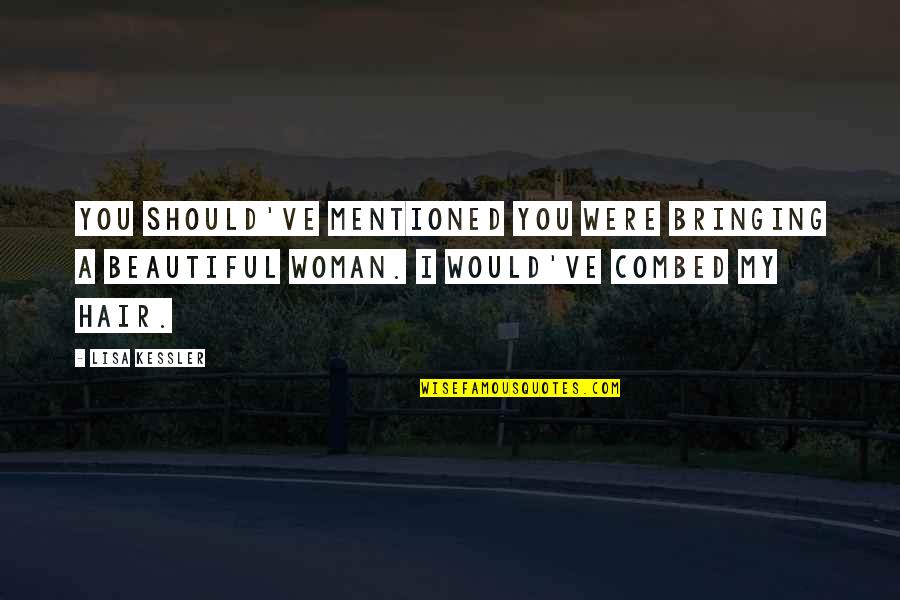 You should've mentioned you were bringing a beautiful woman. I would've combed my hair.
—
Lisa Kessler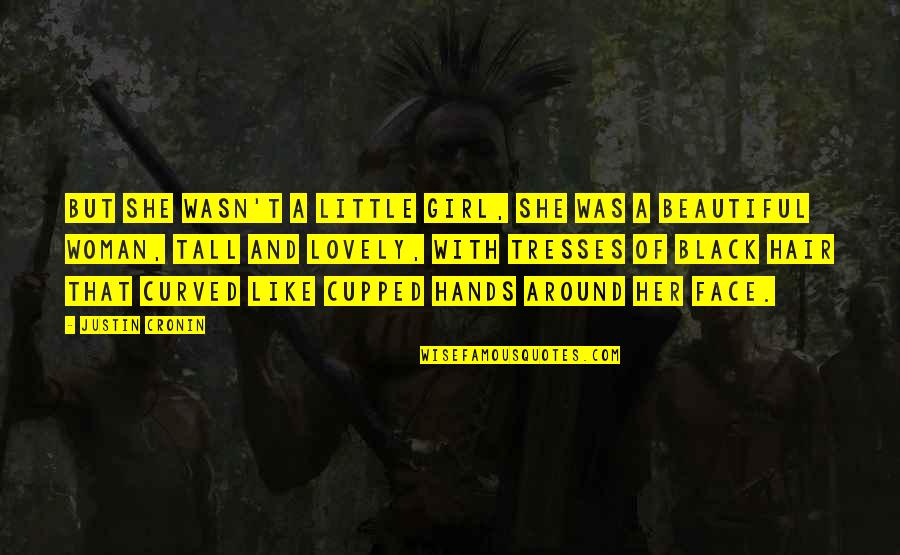 But she wasn't a little girl, she was a beautiful woman, tall and lovely, with tresses of black hair that curved like cupped hands around her face.
—
Justin Cronin
Lord, I never seen blue hair on a black woman before or since. Leroy say you look like a cracker from outer space.
—
Kathryn Stockett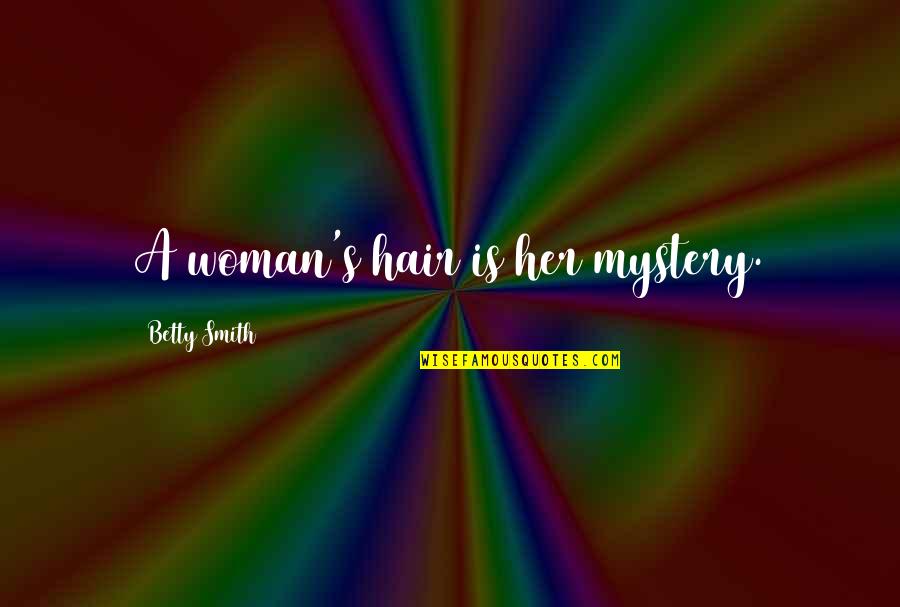 A woman's hair is her mystery.
—
Betty Smith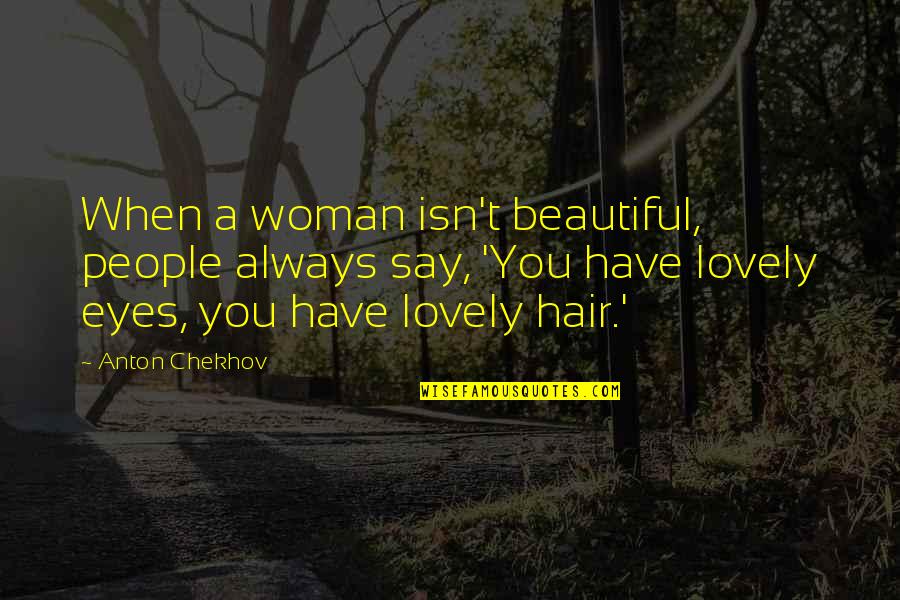 When a woman isn't beautiful, people always say, 'You have lovely eyes, you have lovely hair.' —
Anton Chekhov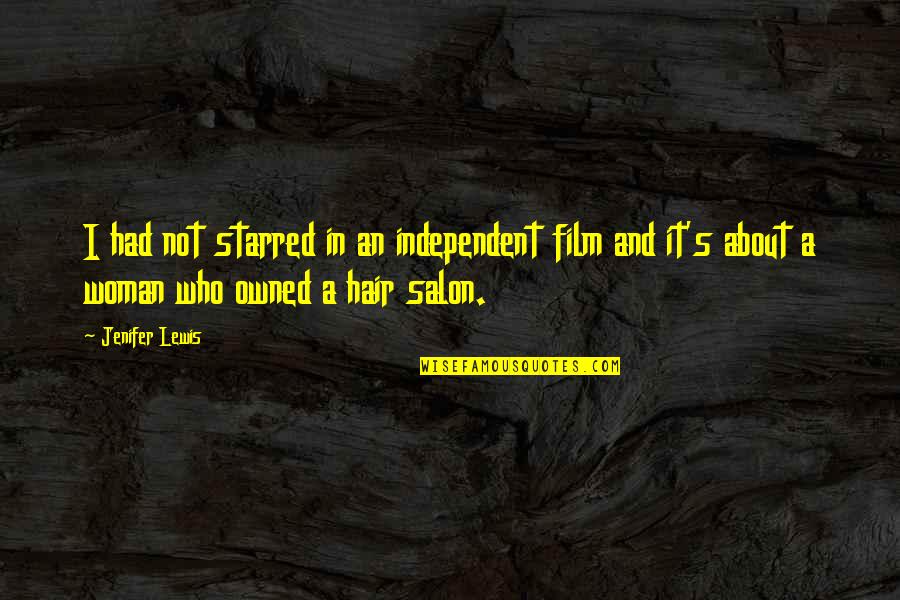 I had not starred in an independent film and it's about a woman who owned a hair salon. —
Jenifer Lewis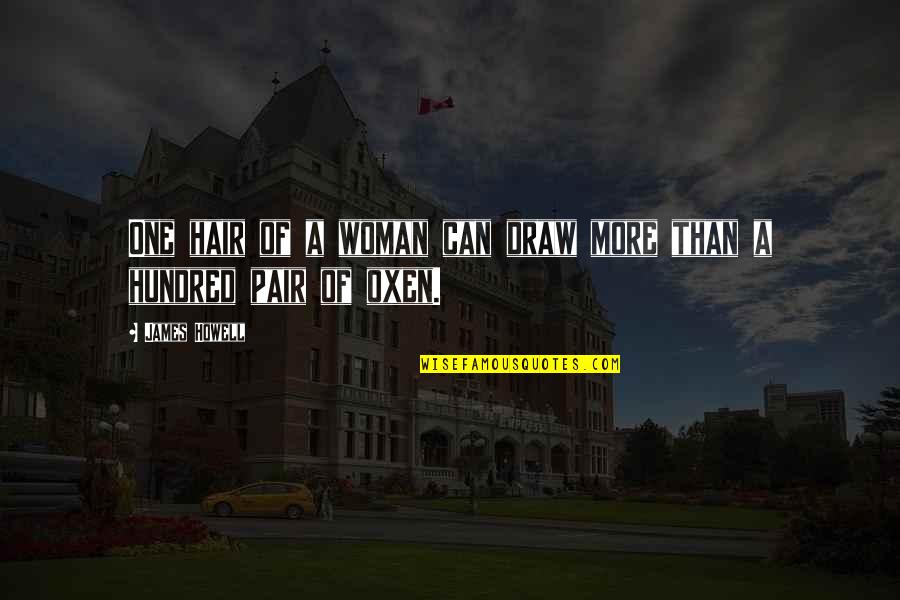 One hair of a woman can draw more than a hundred pair of oxen. —
James Howell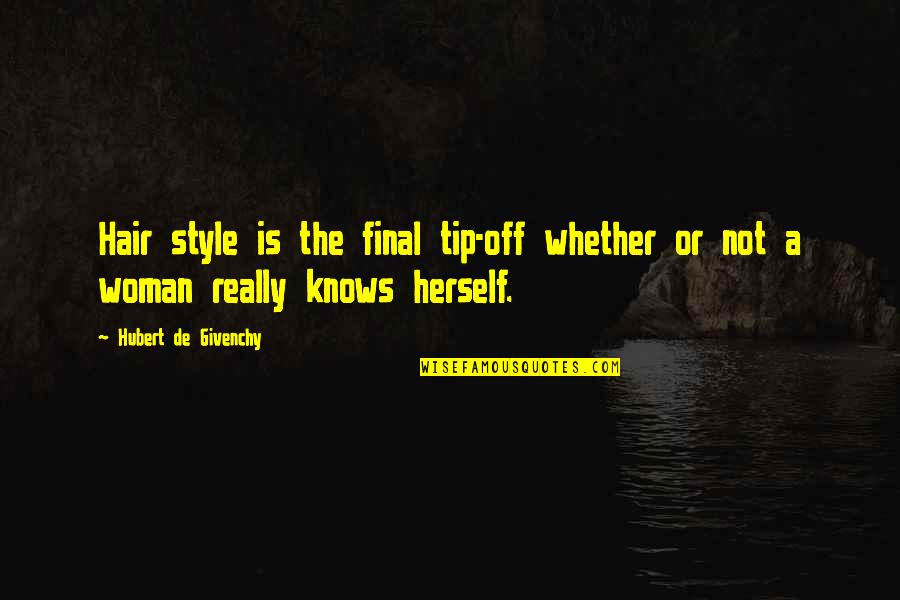 Hair style is the final tip-off whether or not a woman really knows herself. —
Hubert De Givenchy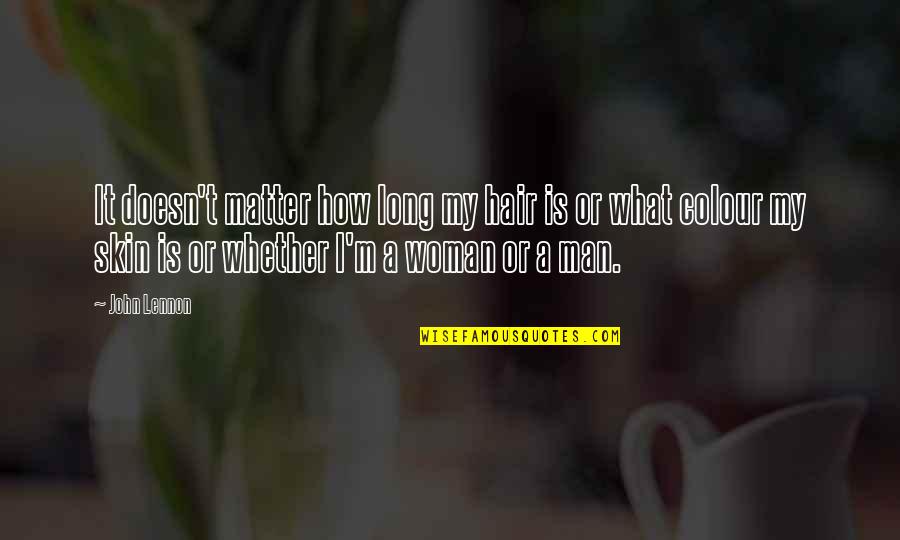 It doesn't matter how long my hair is or what colour my skin is or whether I'm a woman or a man. —
John Lennon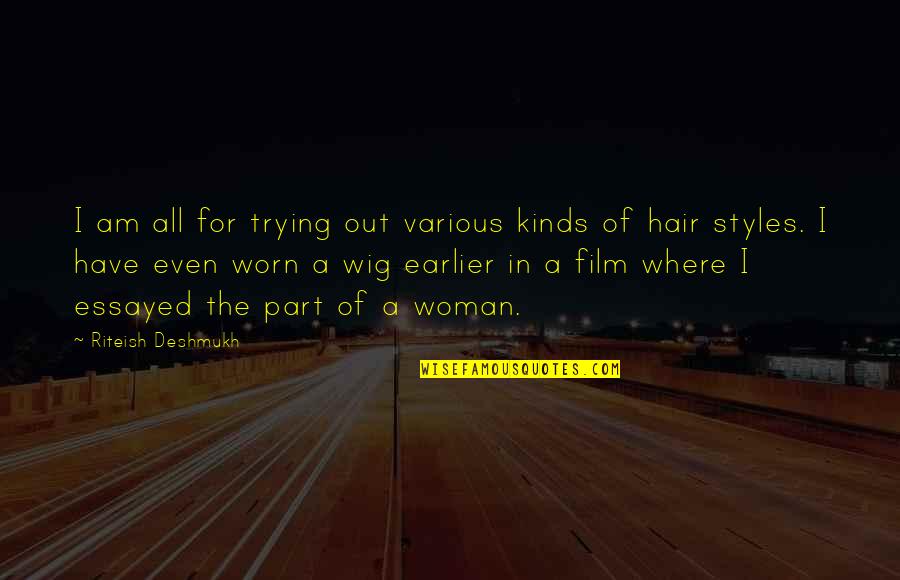 I am all for trying out various kinds of hair styles. I have even worn a wig earlier in a film where I essayed the part of a woman. —
Riteish Deshmukh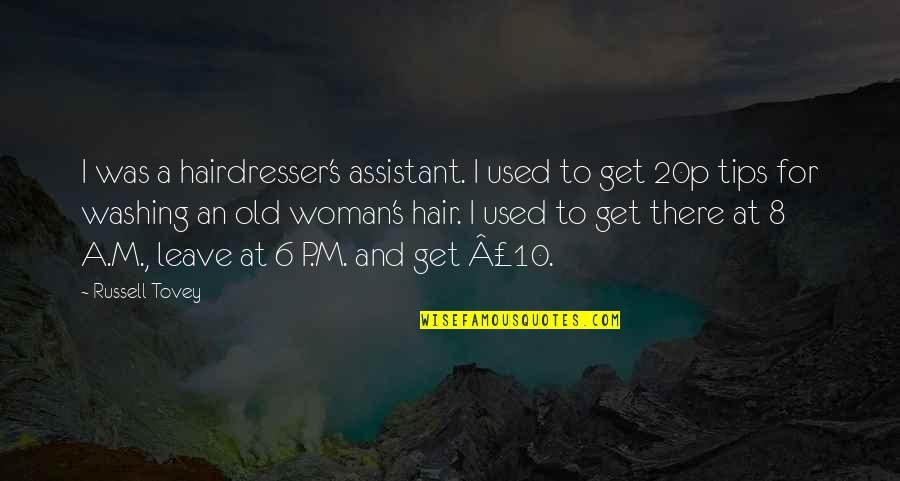 I was a hairdresser's assistant. I used to get 20p tips for washing an old woman's hair. I used to get there at 8 A.M., leave at 6 P.M. and get £10. —
Russell Tovey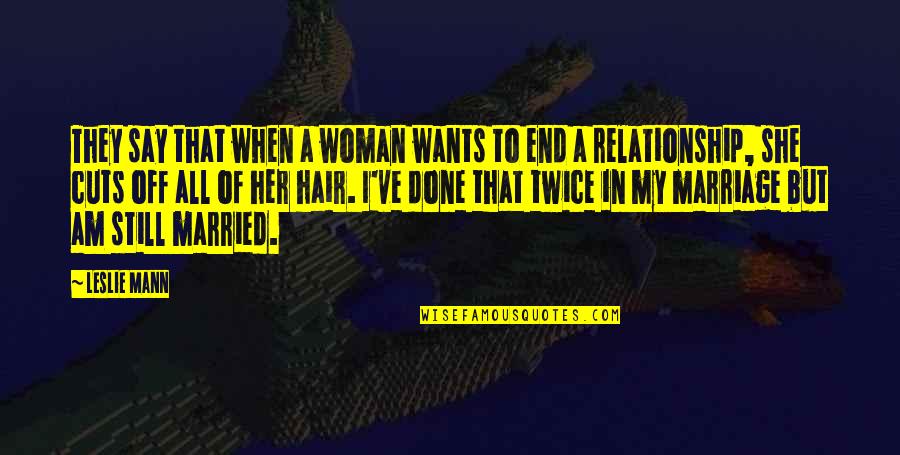 They say that when a woman wants to end a relationship, she cuts off all of her hair. I've done that twice in my marriage but am still married. —
Leslie Mann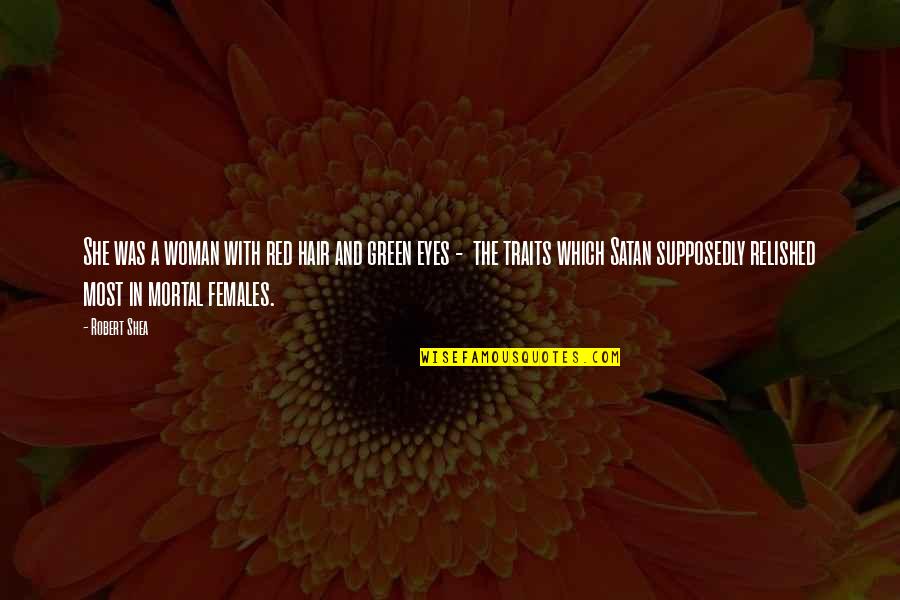 She was a woman with red hair and green eyes - the traits which Satan supposedly relished most in mortal females. —
Robert Shea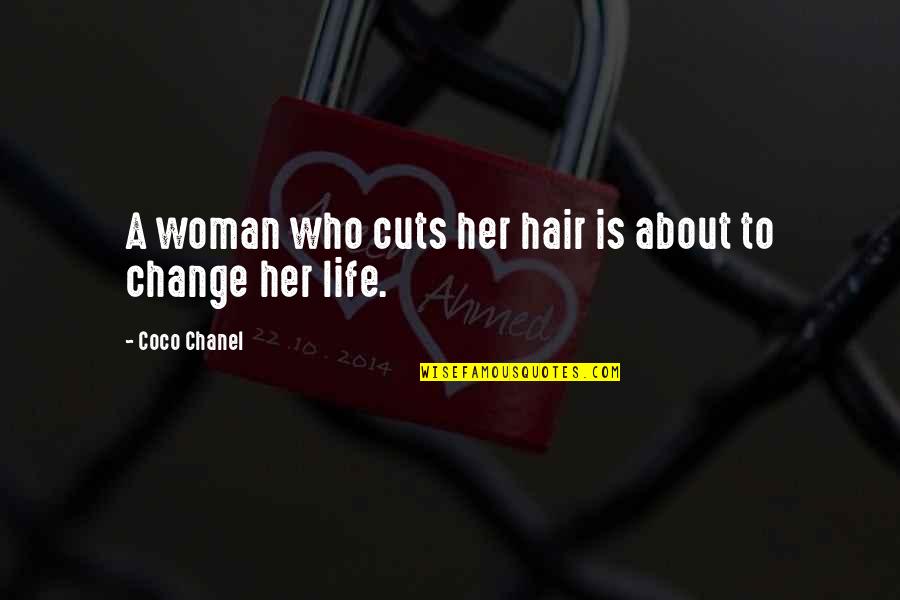 A woman who cuts her hair is about to change her life. —
Coco Chanel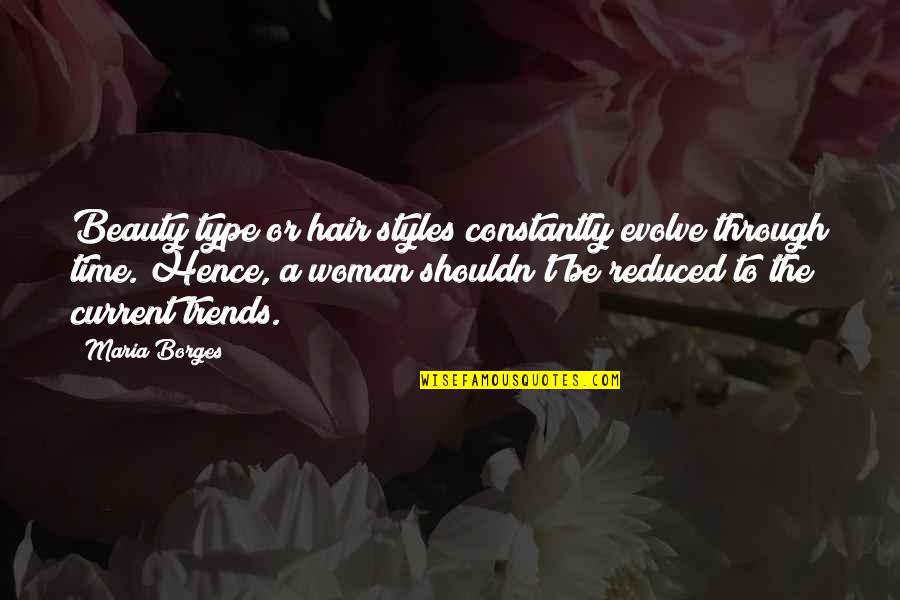 Beauty type or hair styles constantly evolve through time. Hence, a woman shouldn't be reduced to the current trends. —
Maria Borges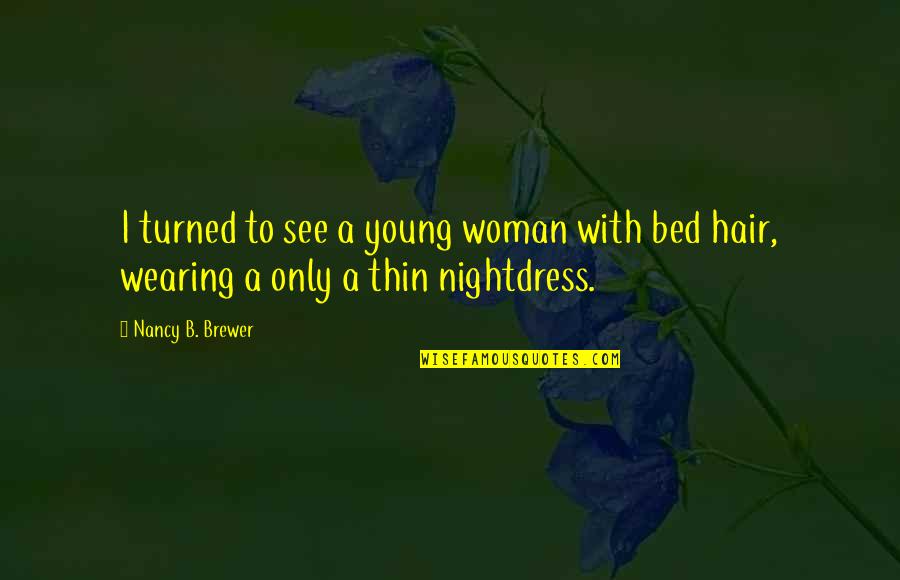 I turned to see a young woman with bed hair, wearing a only a thin nightdress. —
Nancy B. Brewer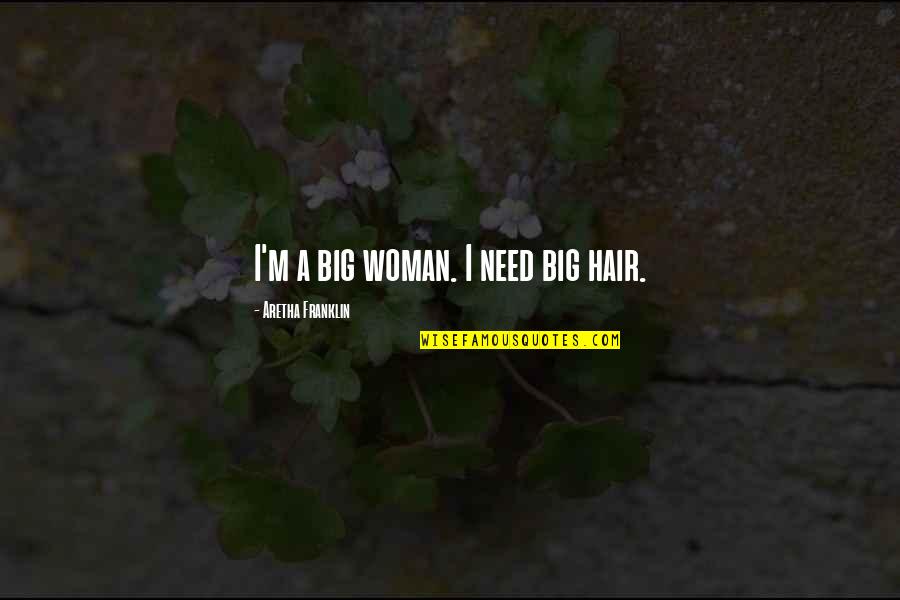 I'm a big woman. I need big hair. —
Aretha Franklin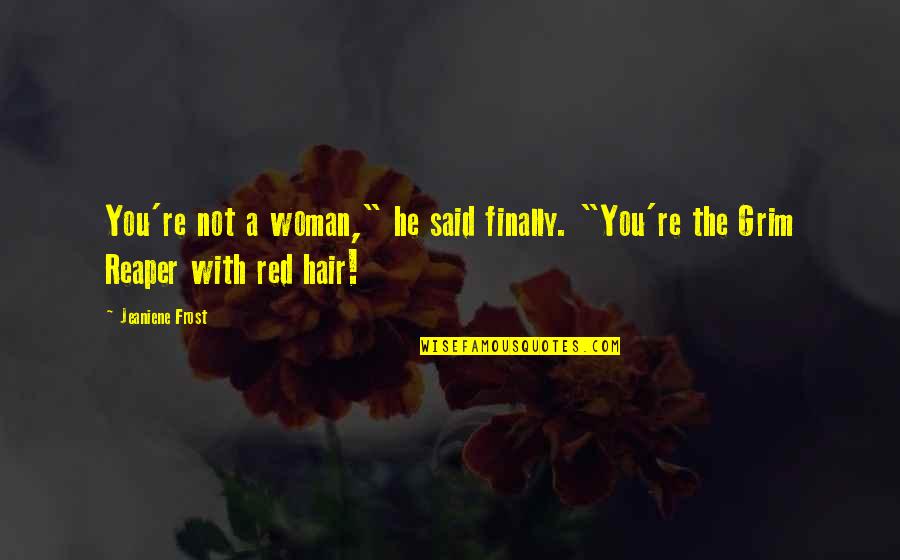 You're not a woman," he said finally. "You're the Grim Reaper with red hair! —
Jeaniene Frost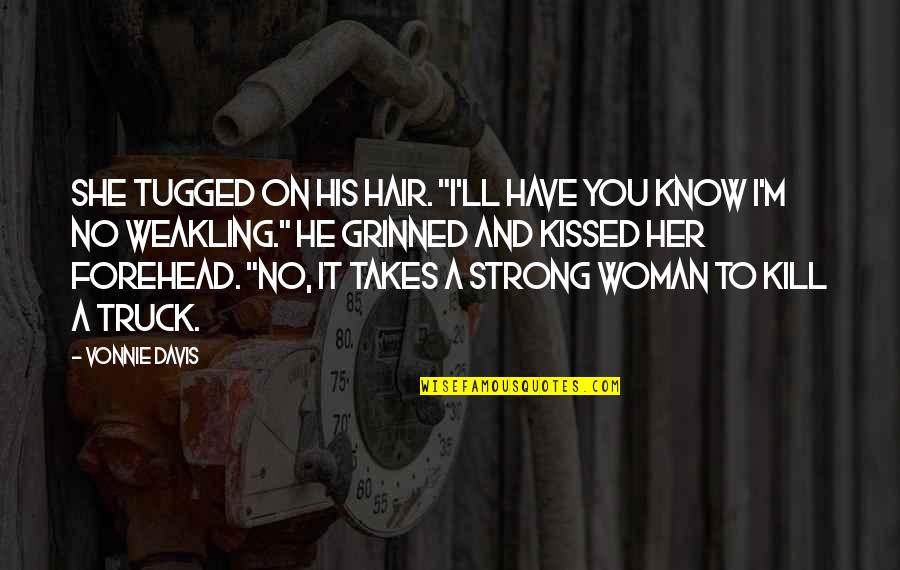 She tugged on his hair. "I'll have you know I'm no weakling."
He grinned and kissed her forehead. "No, it takes a strong woman to kill a truck. —
Vonnie Davis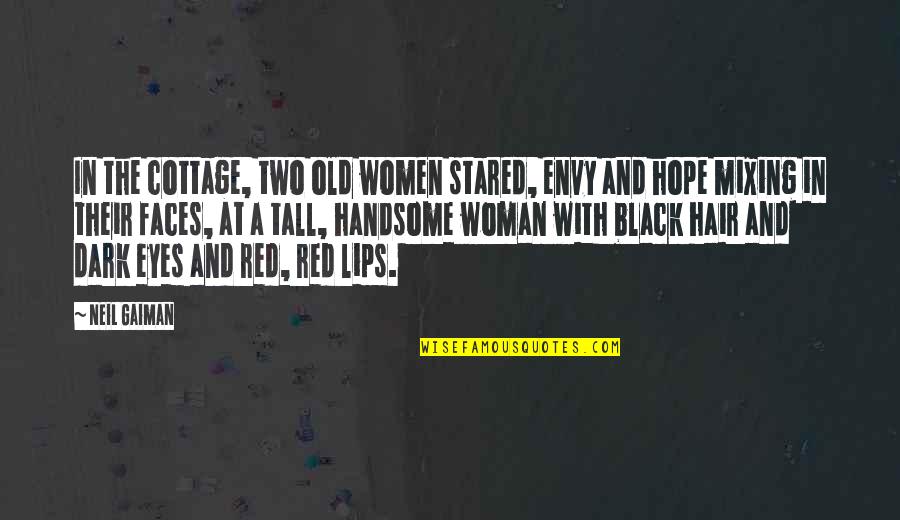 In the cottage, two old women stared, envy and hope mixing in their faces, at a tall, handsome woman with black hair and dark eyes and red, red lips. —
Neil Gaiman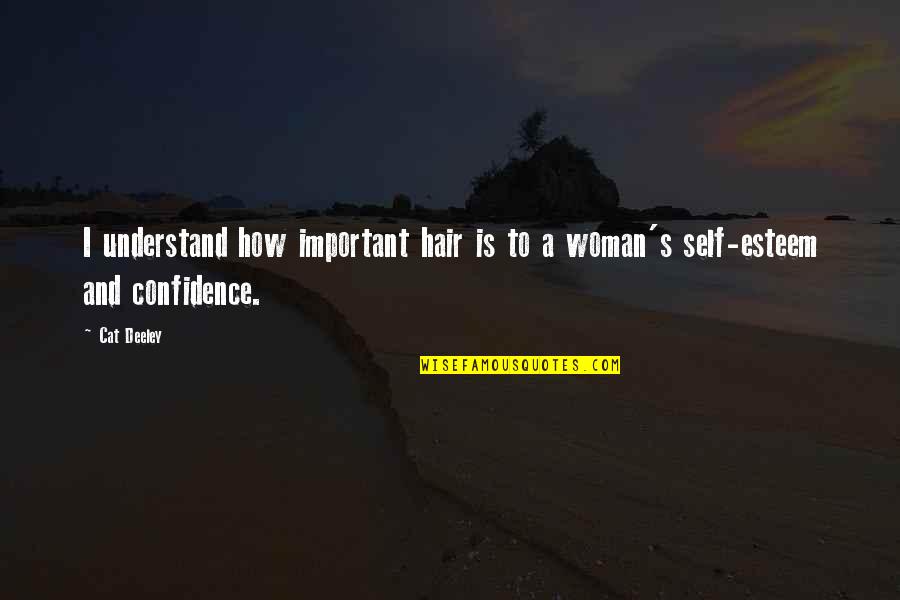 I understand how important hair is to a woman's self-esteem and confidence. —
Cat Deeley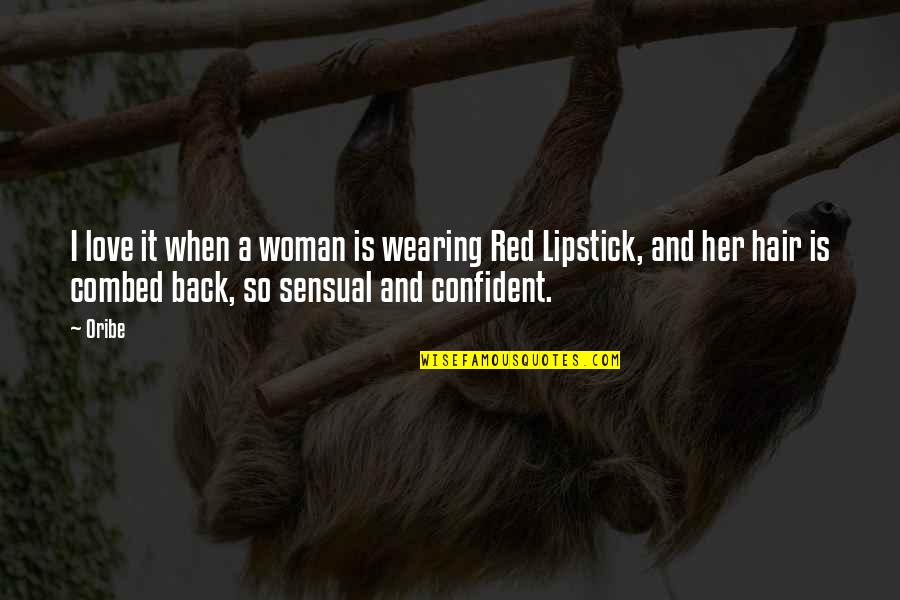 I love it when a woman is wearing Red Lipstick, and her hair is combed back, so sensual and confident. —
Oribe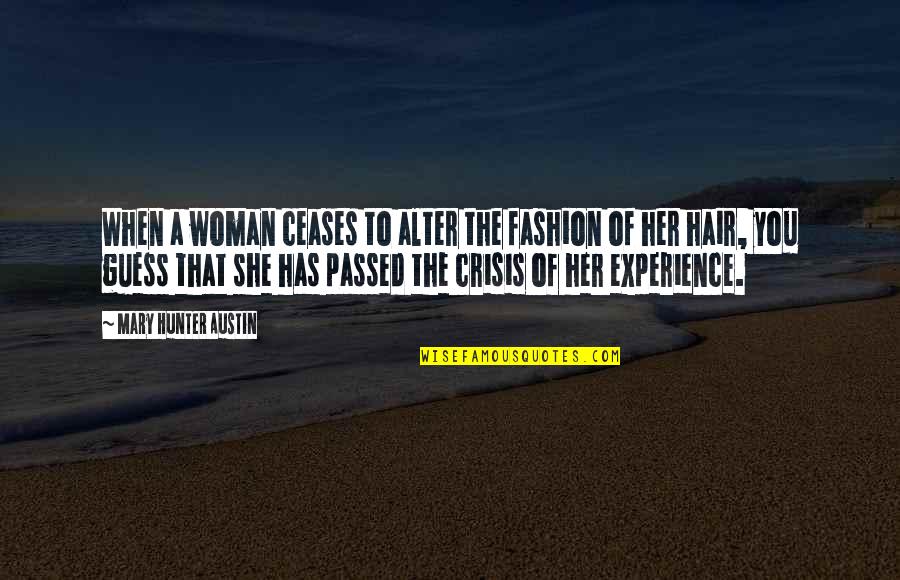 When a woman ceases to alter the fashion of her hair, you guess that she has passed the crisis of her experience. —
Mary Hunter Austin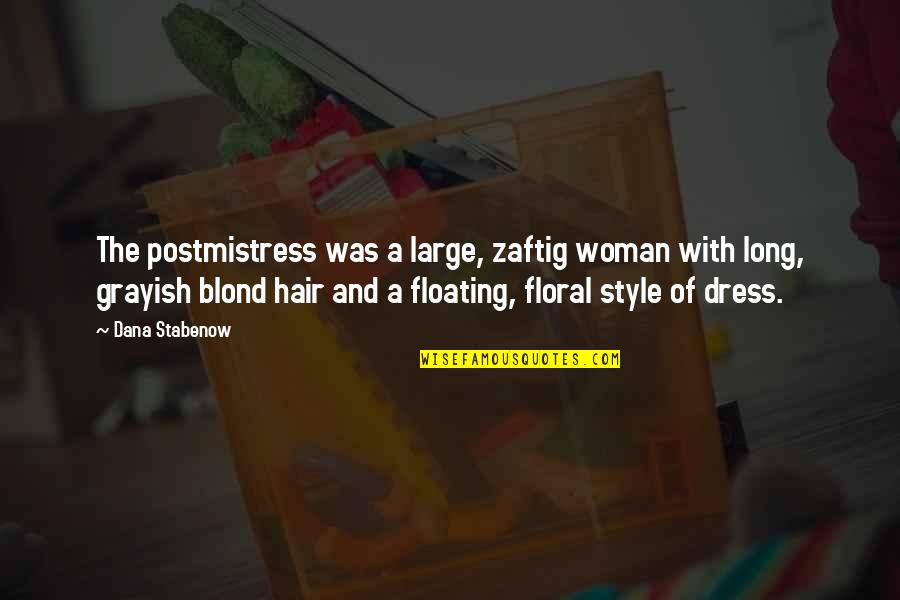 The postmistress was a large, zaftig woman with long, grayish blond hair and a floating, floral style of dress. —
Dana Stabenow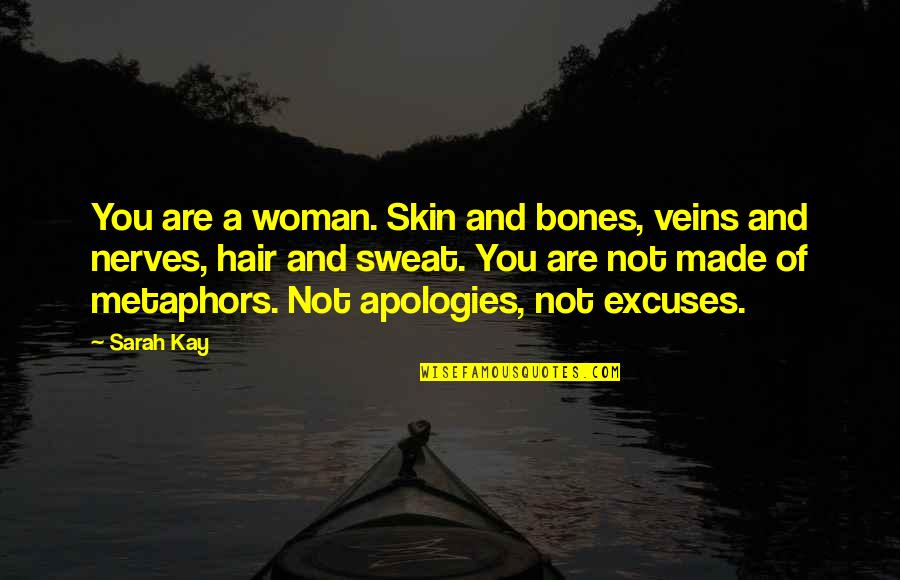 You are a woman. Skin and bones, veins and nerves, hair and sweat. You are not made of metaphors. Not apologies, not excuses. —
Sarah Kay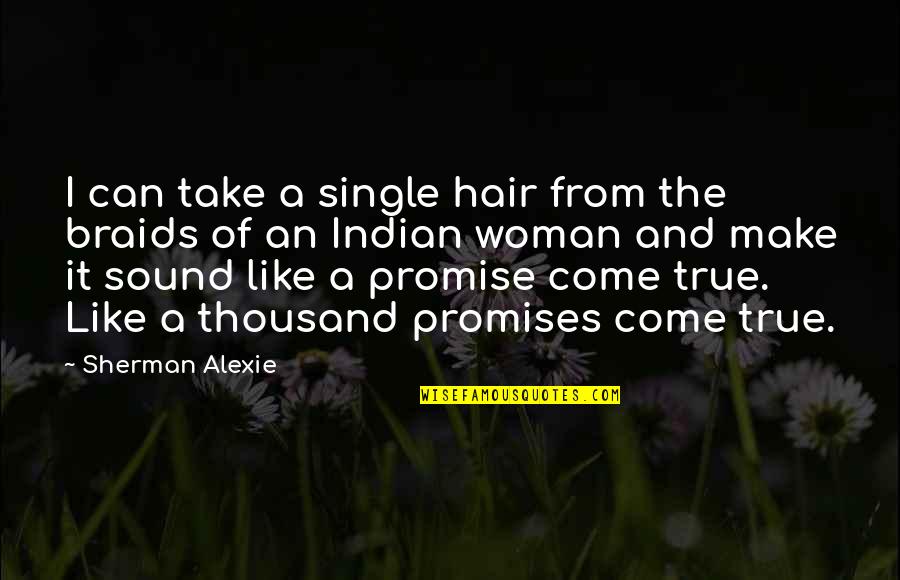 I can take a single hair from the braids of an Indian woman and make it sound like a promise come true. Like a thousand promises come true. —
Sherman Alexie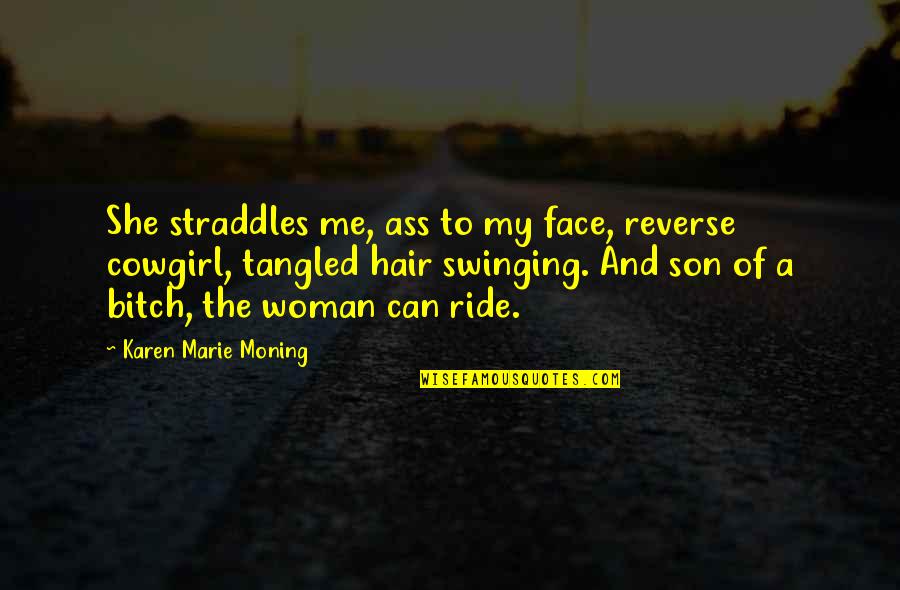 She straddles me, ass to my face, reverse cowgirl, tangled hair swinging. And son of a bitch, the woman can ride. —
Karen Marie Moning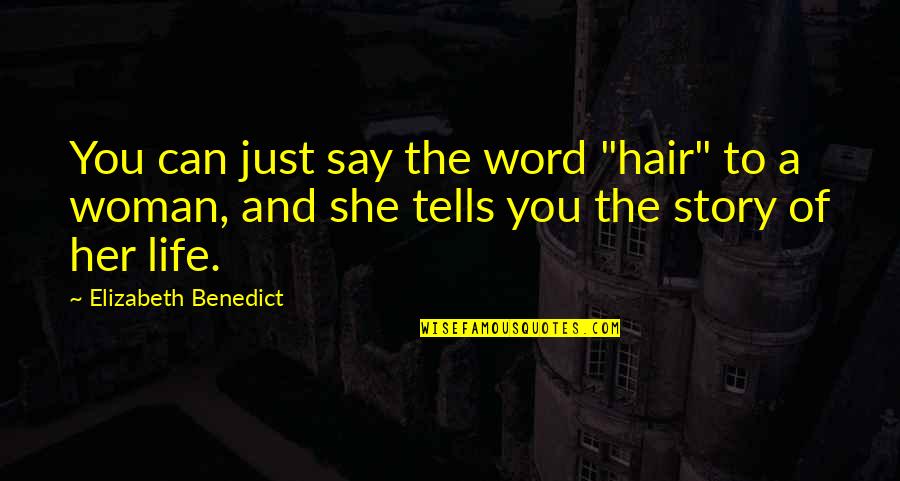 You can just say the word "hair" to a woman, and she tells you the story of her life. —
Elizabeth Benedict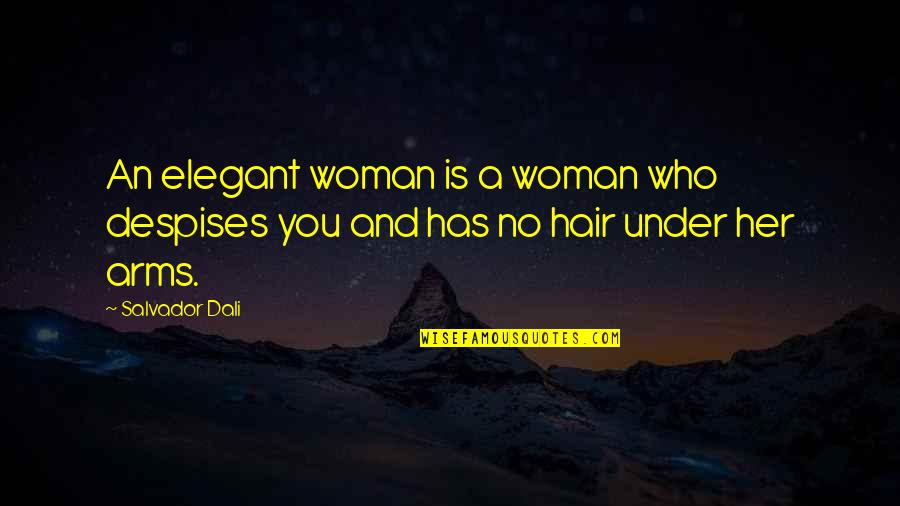 An elegant woman is a woman who despises you and has no hair under her arms. —
Salvador Dali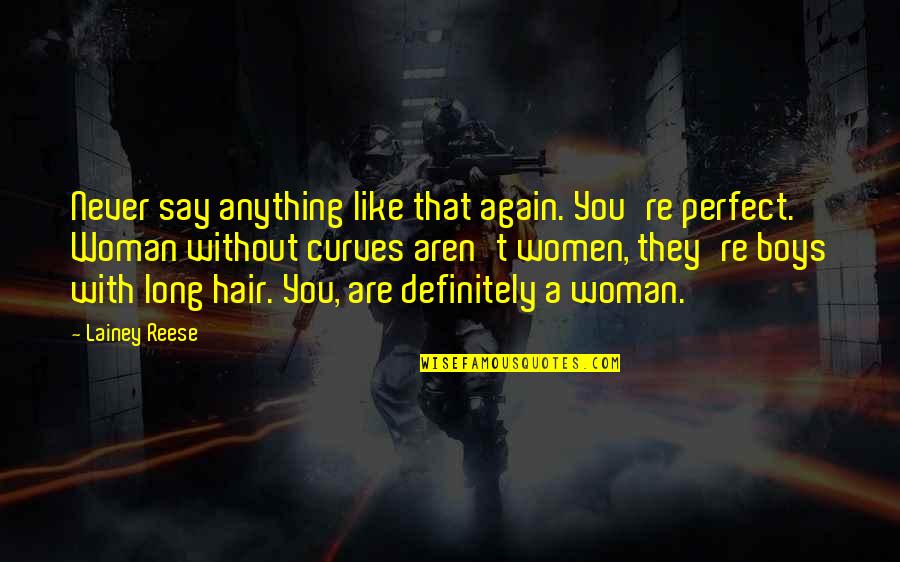 Never say anything like that again. You're perfect. Woman without curves aren't women, they're boys with long hair. You, are definitely a woman. —
Lainey Reese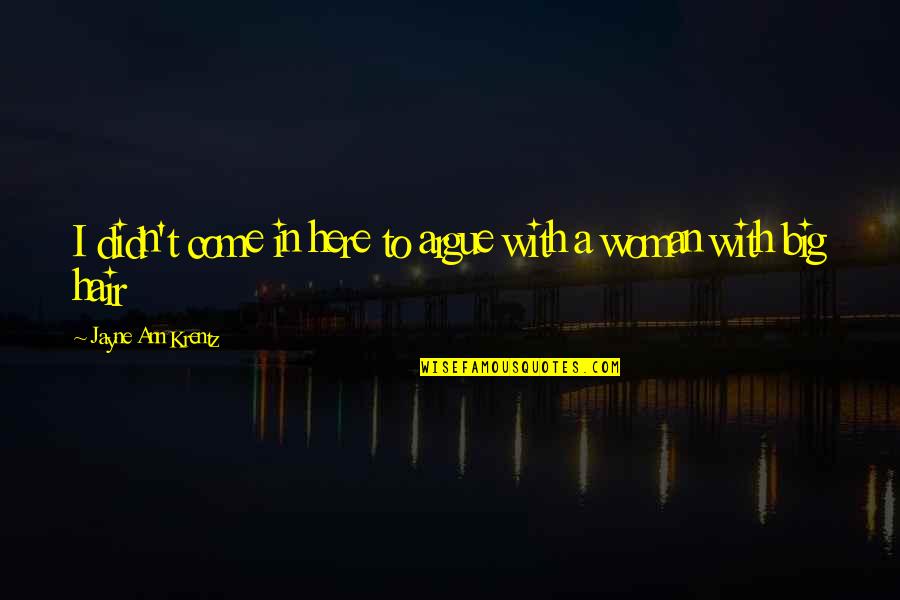 I didn't come in here to argue with a woman with big hair —
Jayne Ann Krentz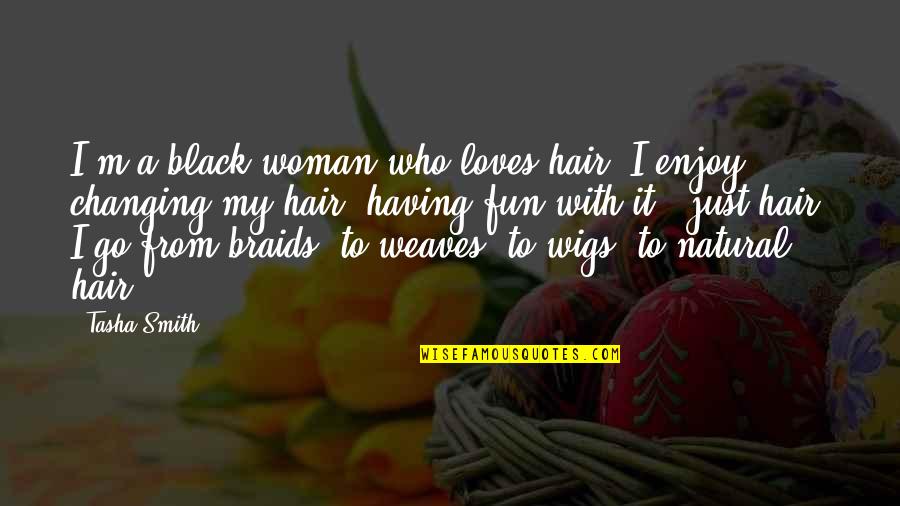 I'm a black woman who loves hair. I enjoy changing my hair, having fun with it - just hair! I go from braids, to weaves, to wigs, to natural hair. —
Tasha Smith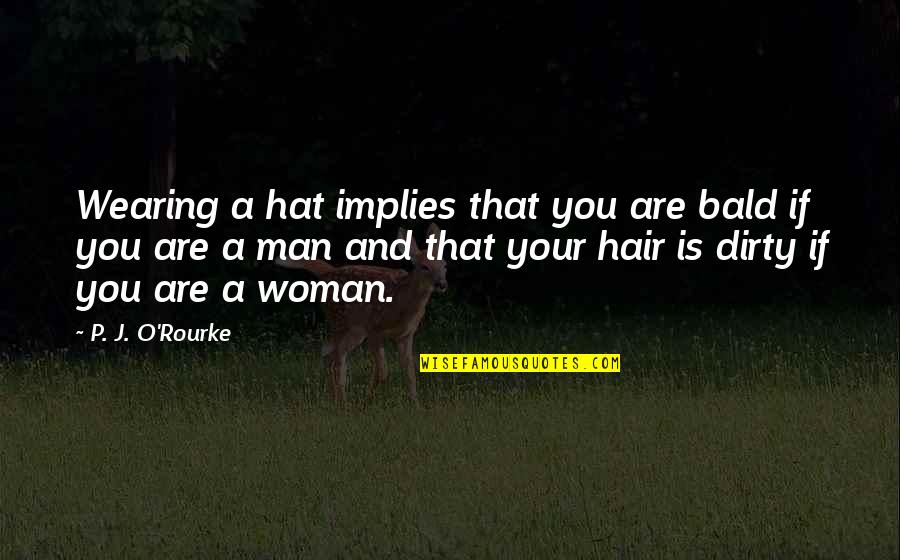 Wearing a hat implies that you are bald if you are a man and that your hair is dirty if you are a woman. —
P. J. O'Rourke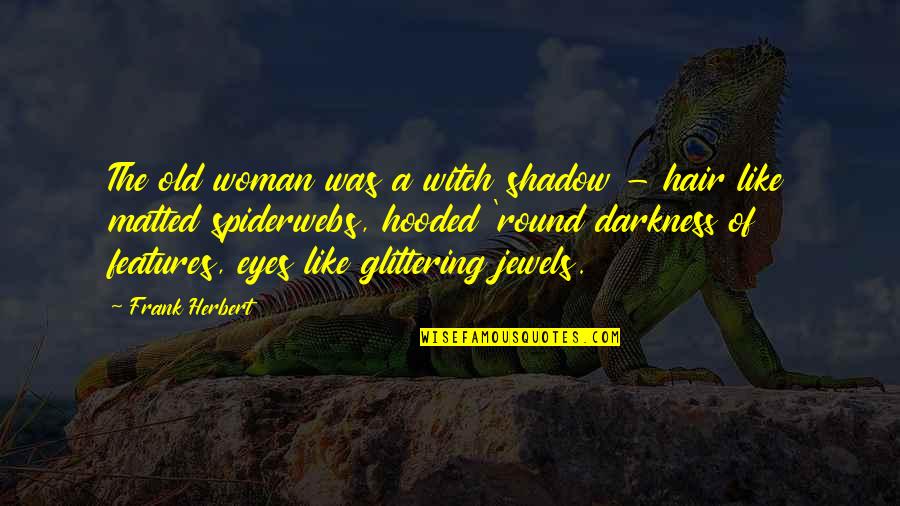 The old woman was a witch shadow - hair like matted spiderwebs, hooded 'round darkness of features, eyes like glittering jewels. —
Frank Herbert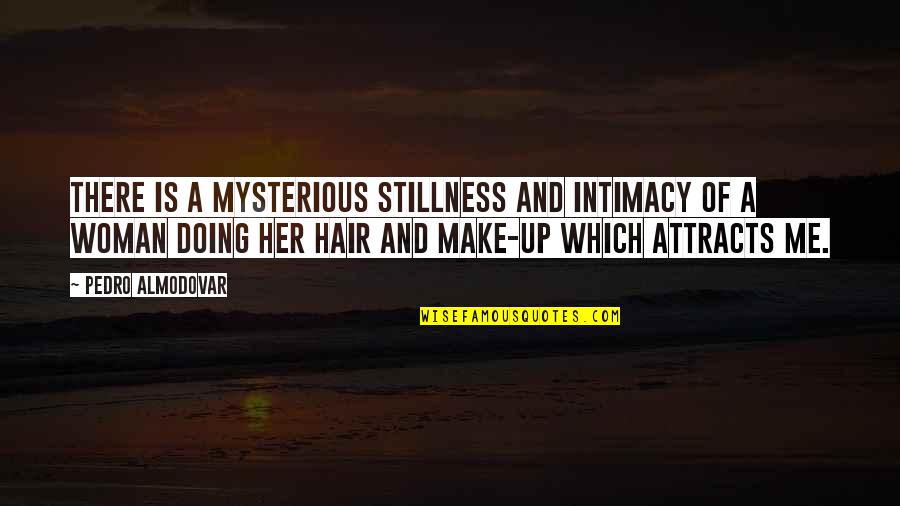 There is a mysterious stillness and intimacy of a woman doing her hair and make-up which attracts me. —
Pedro Almodovar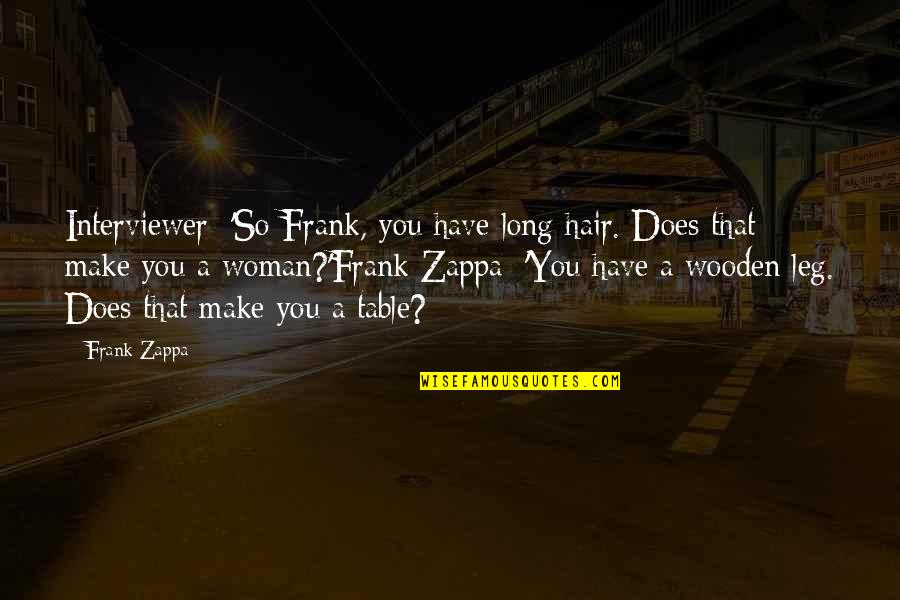 Interviewer: 'So Frank, you have long hair. Does that make you a woman?'
Frank Zappa: 'You have a wooden leg. Does that make you a table? —
Frank Zappa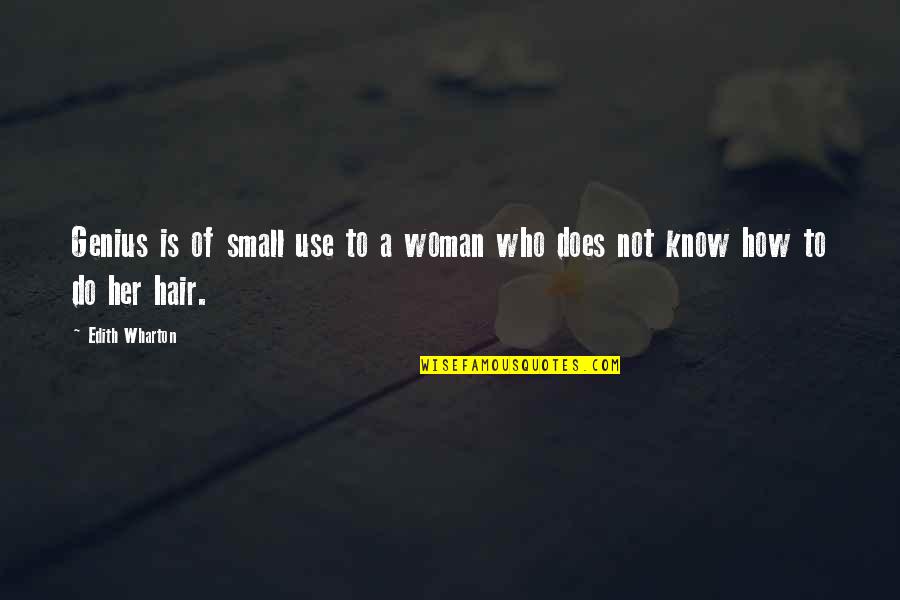 Genius is of small use to a woman who does not know how to do her hair. —
Edith Wharton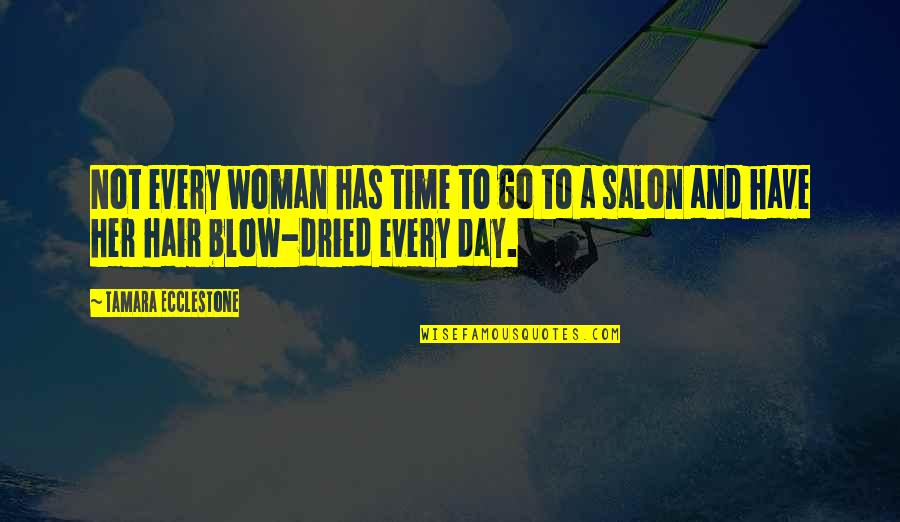 Not every woman has time to go to a salon and have her hair blow-dried every day. —
Tamara Ecclestone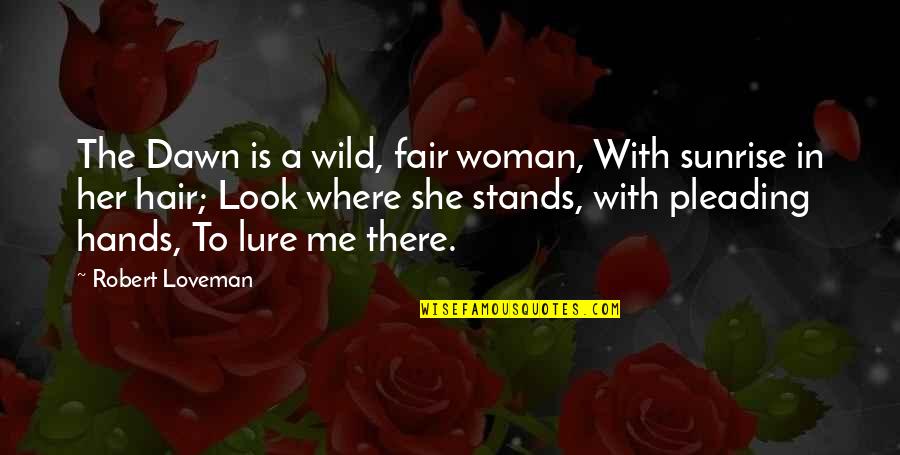 The Dawn is a wild, fair woman, With sunrise in her hair; Look where she stands, with pleading hands, To lure me there. —
Robert Loveman