Jennifer Carpenter Quotes
Top 14 wise famous quotes and sayings by Jennifer Carpenter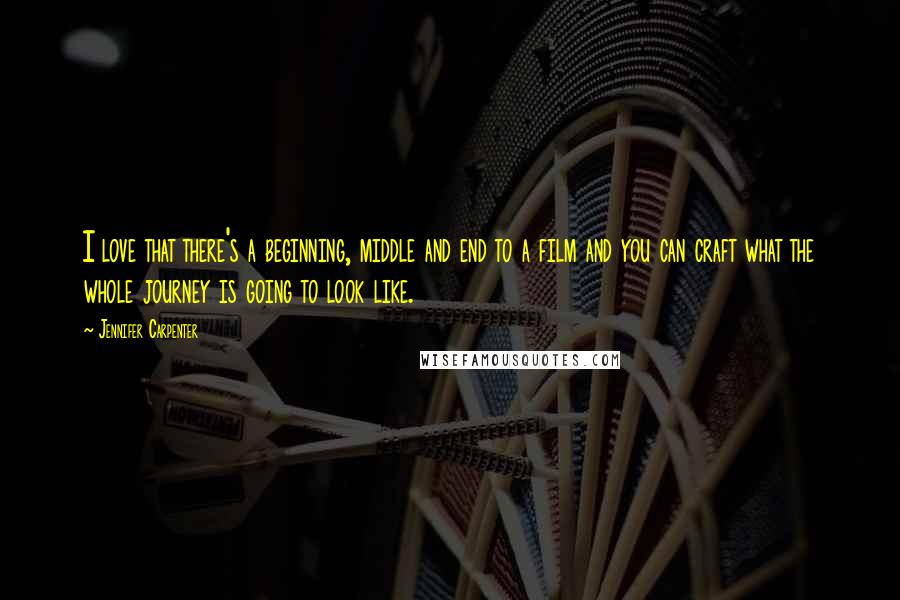 I love that there's a beginning, middle and end to a film and you can craft what the whole journey is going to look like.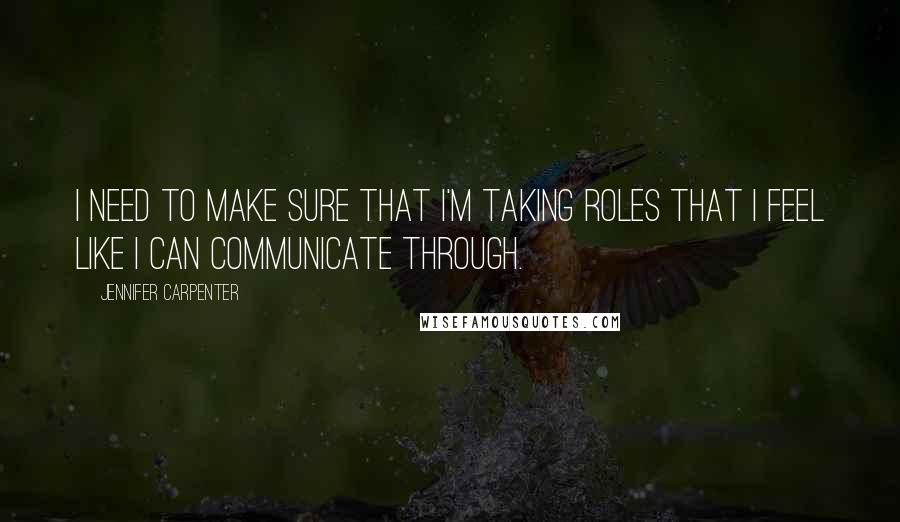 I need to make sure that I'm taking roles that I feel like I can communicate through.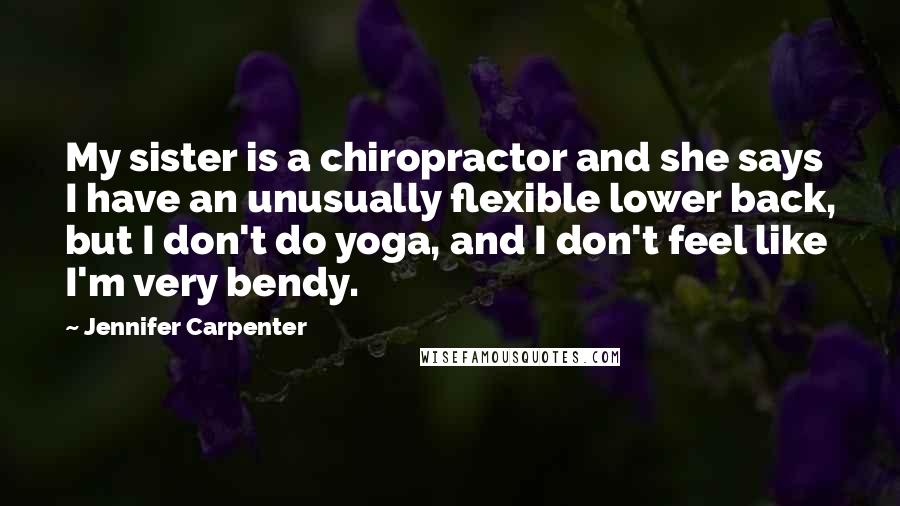 My sister is a chiropractor and she says I have an unusually flexible lower back, but I don't do yoga, and I don't feel like I'm very bendy.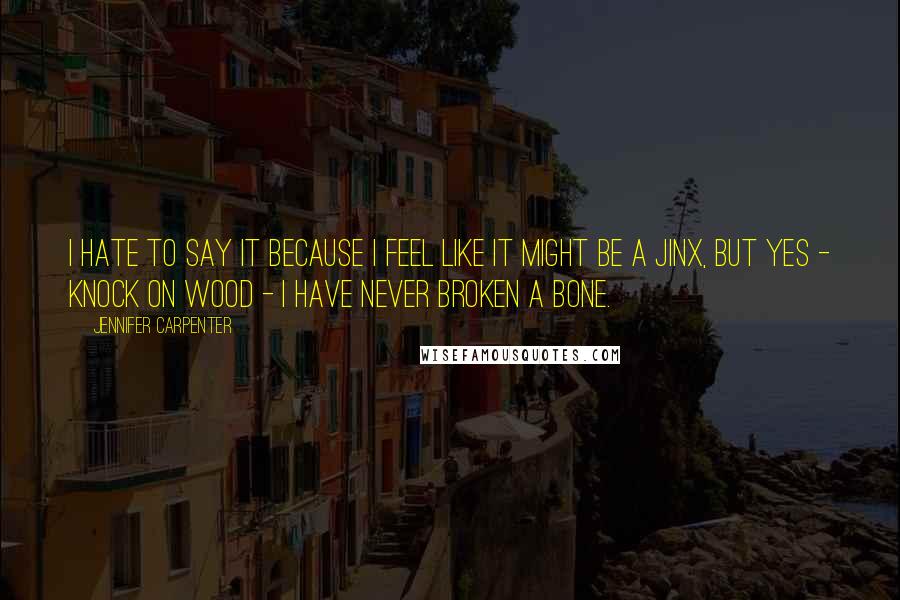 I hate to say it because I feel like it might be a jinx, but yes - knock on wood - I have never broken a bone.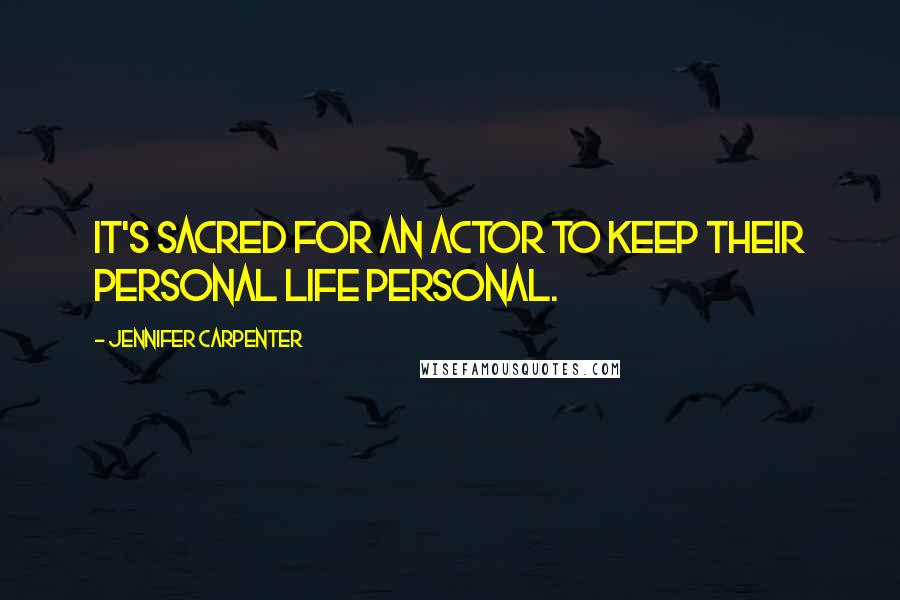 It's sacred for an actor to keep their personal life personal.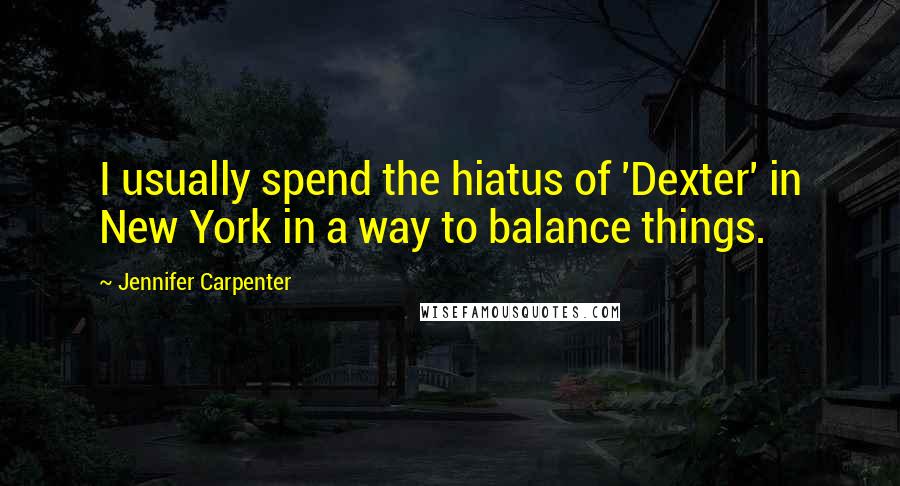 I usually spend the hiatus of 'Dexter' in New York in a way to balance things.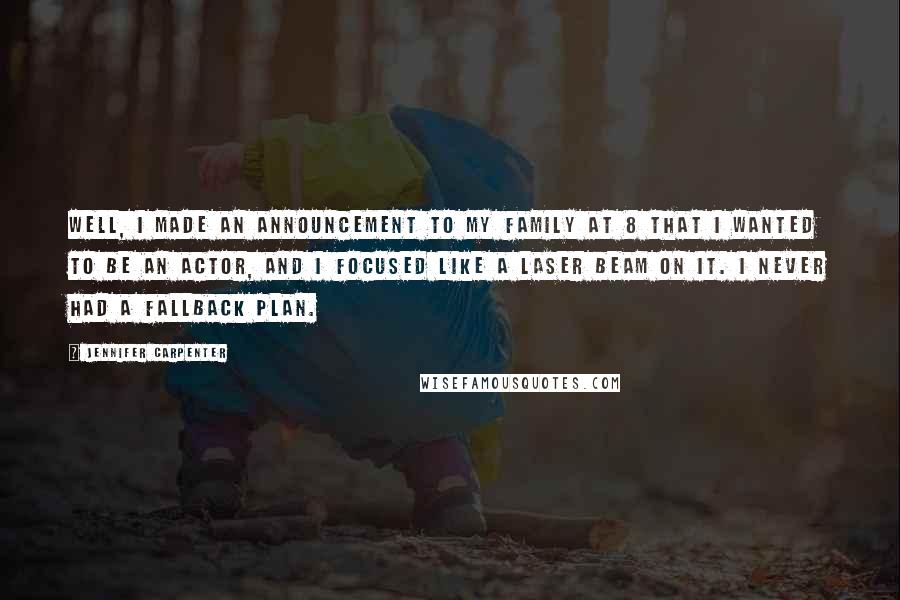 Well, I made an announcement to my family at 8 that I wanted to be an actor, and I focused like a laser beam on it. I never had a fallback plan.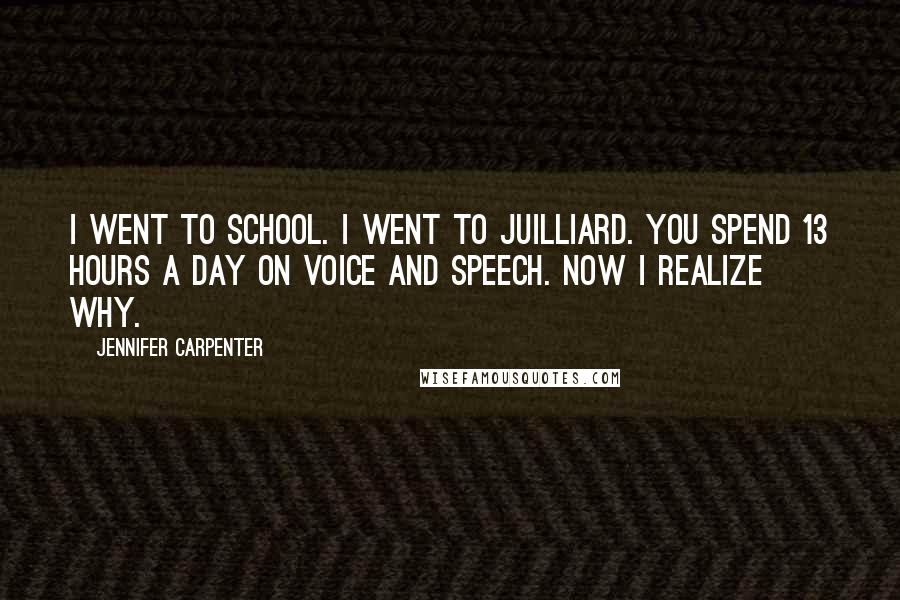 I went to school. I went to Juilliard. You spend 13 hours a day on voice and speech. Now I realize why.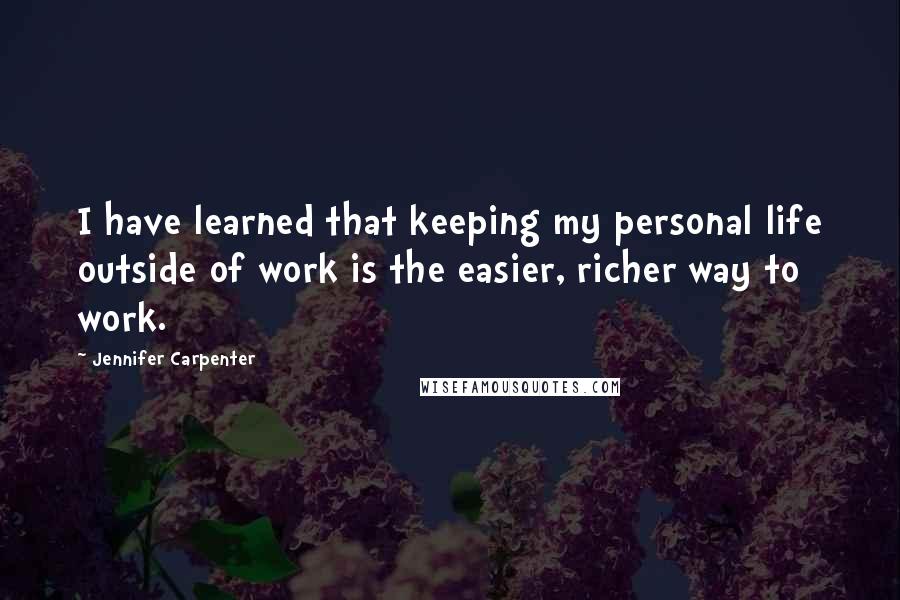 I have learned that keeping my personal life outside of work is the easier, richer way to work.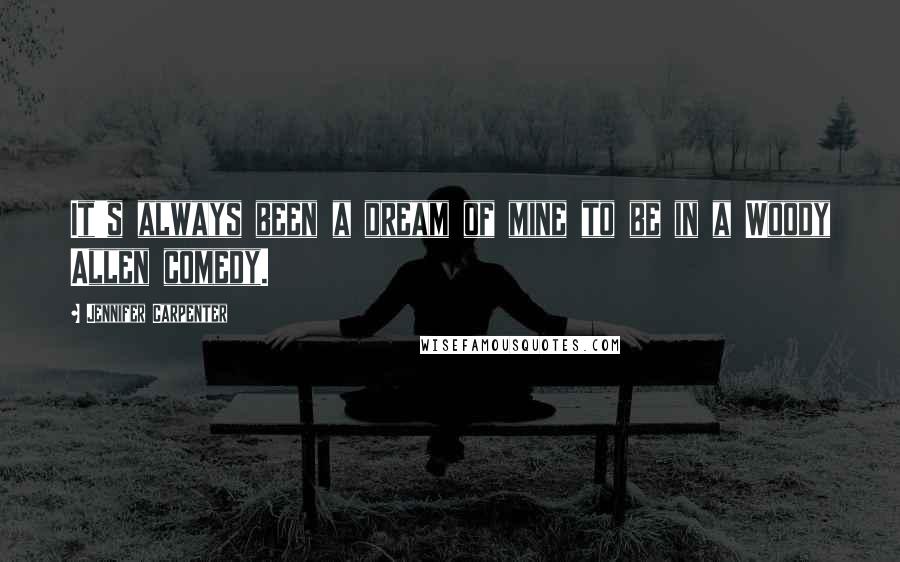 It's always been a dream of mine to be in a Woody Allen comedy.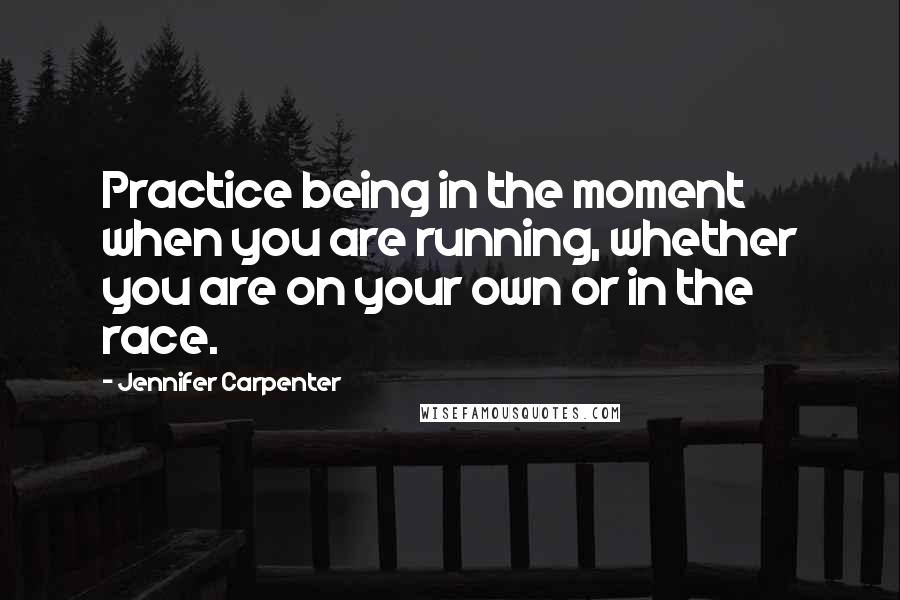 Practice being in the moment when you are running, whether you are on your own or in the race.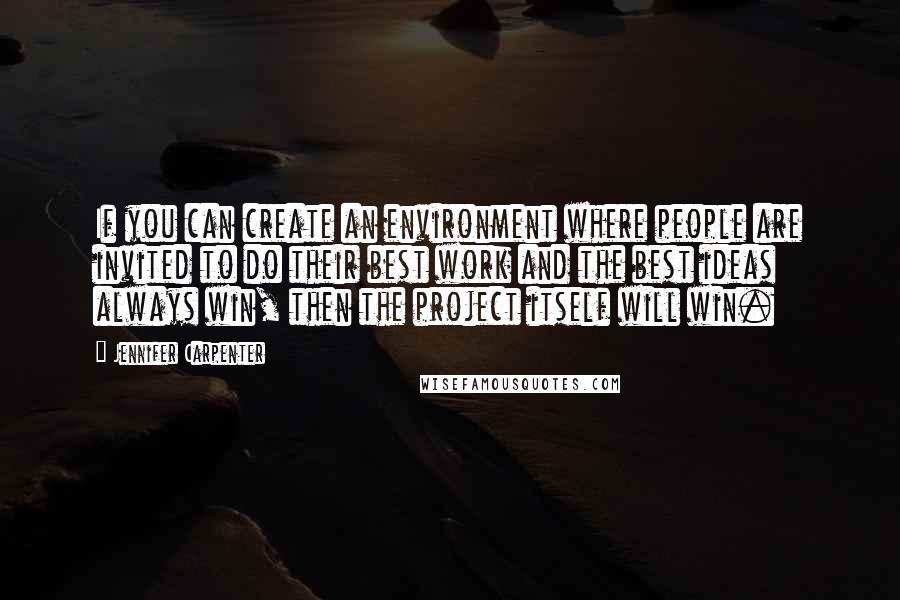 If you can create an environment where people are invited to do their best work and the best ideas always win, then the project itself will win.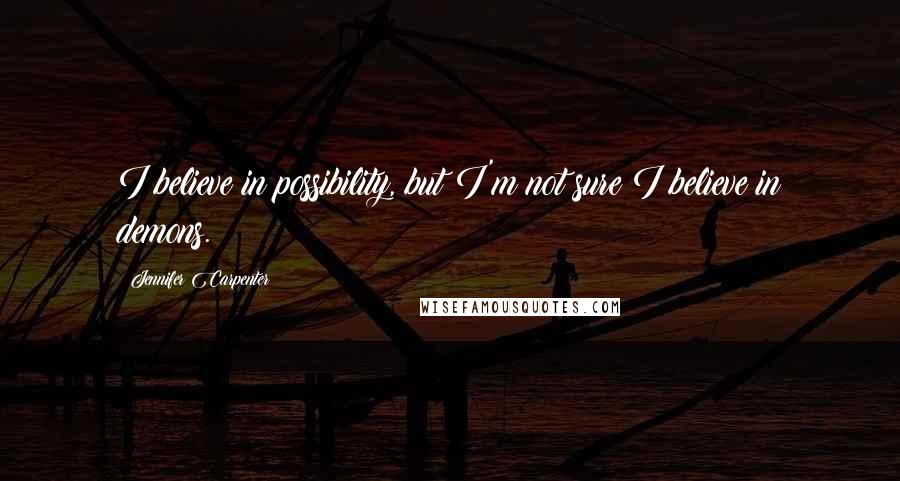 I believe in possibility, but I'm not sure I believe in demons.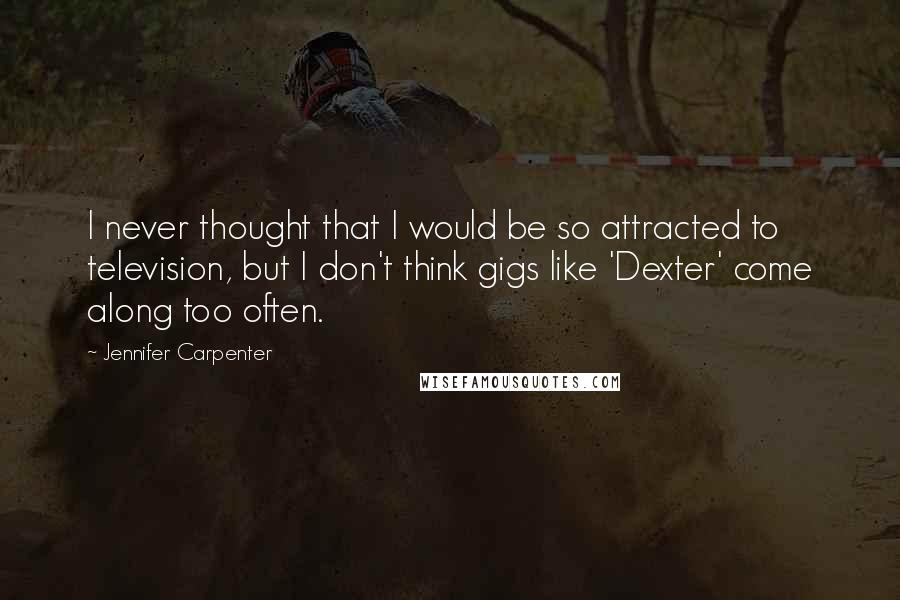 I never thought that I would be so attracted to television, but I don't think gigs like 'Dexter' come along too often.