A Great Coach Quotes
Collection of top 26 famous quotes about A Great Coach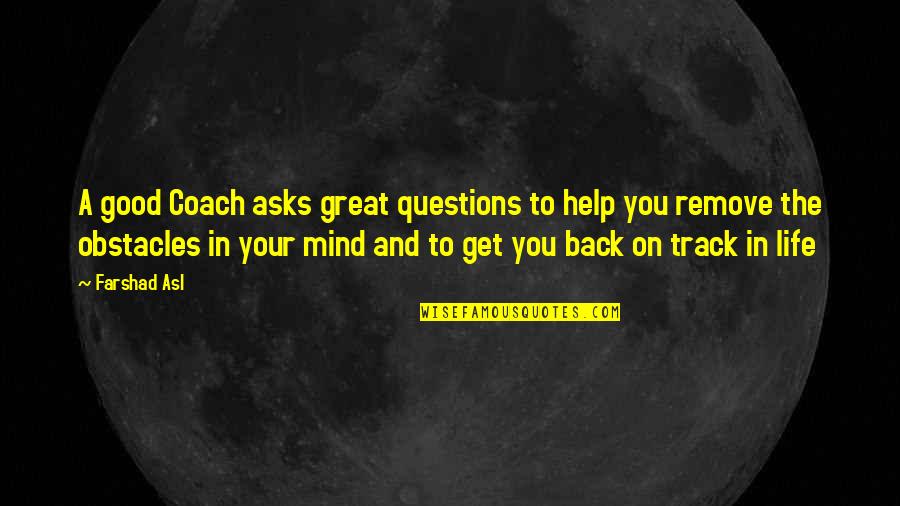 A good Coach asks great questions to help you remove the obstacles in your mind and to get you back on track in life
—
Farshad Asl
Every great thing that has been accomplished, and is yet to be accomplished, starts with a dream.
—
Bill Courtney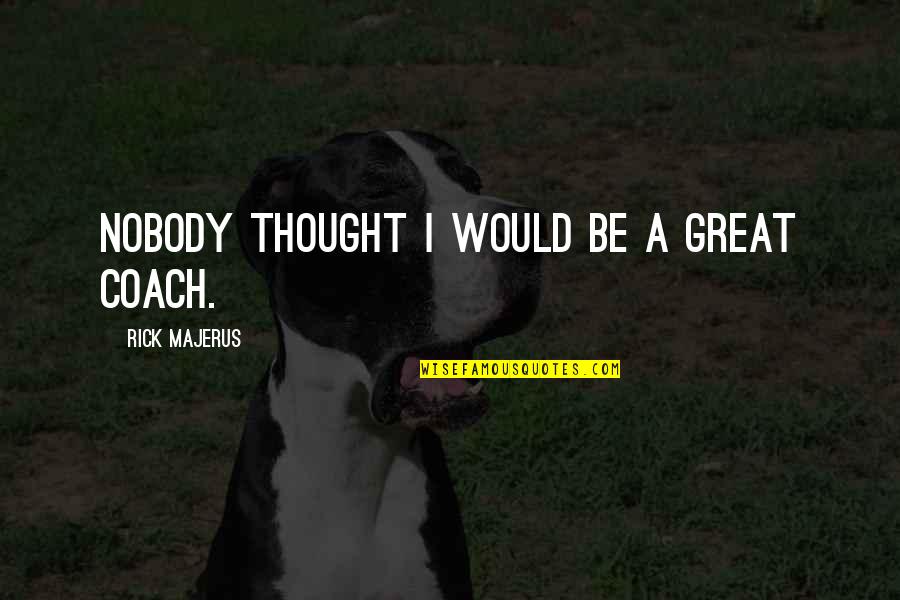 Nobody thought I would be a great coach.
—
Rick Majerus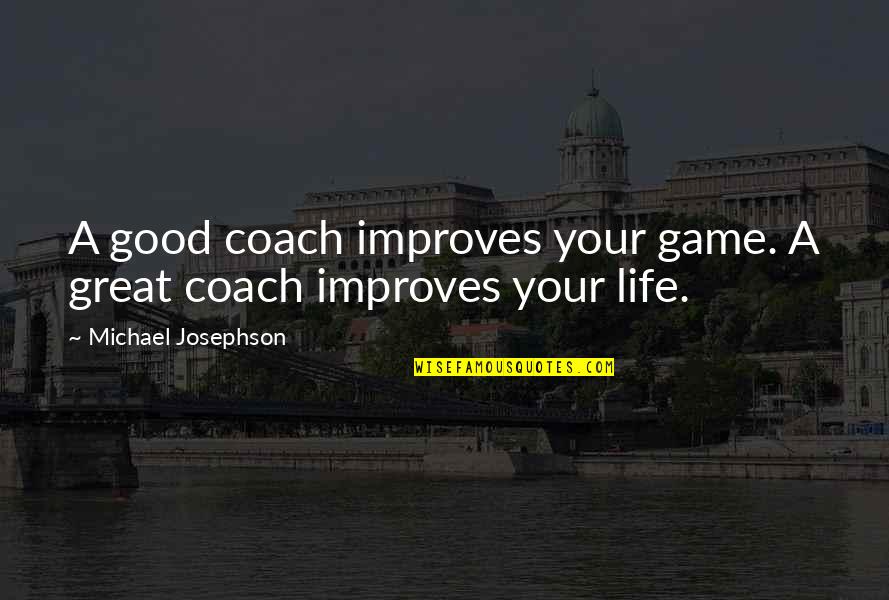 A good coach improves your game. A great coach improves your life.
—
Michael Josephson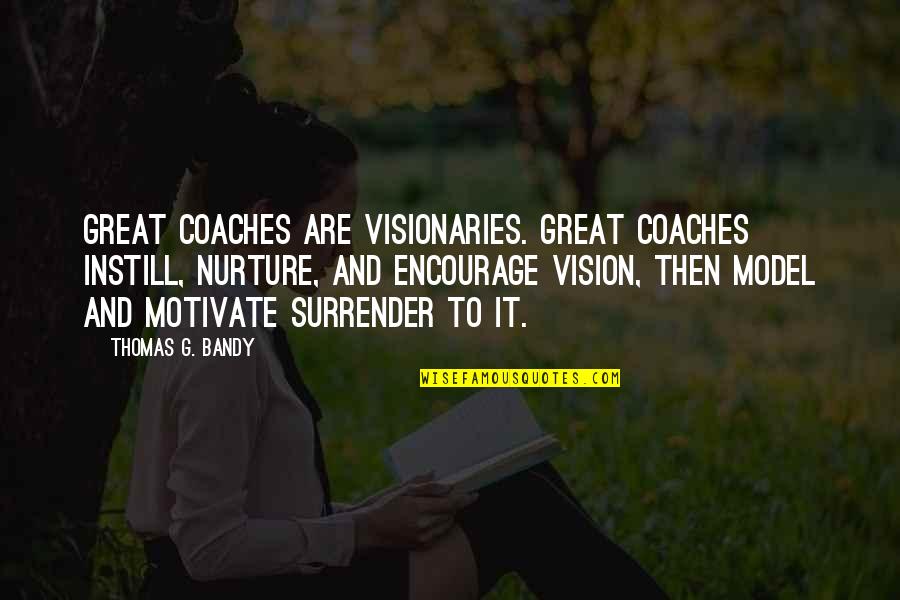 Great coaches are visionaries. Great coaches instill, nurture, and encourage vision, then model and motivate surrender to it.
—
Thomas G. Bandy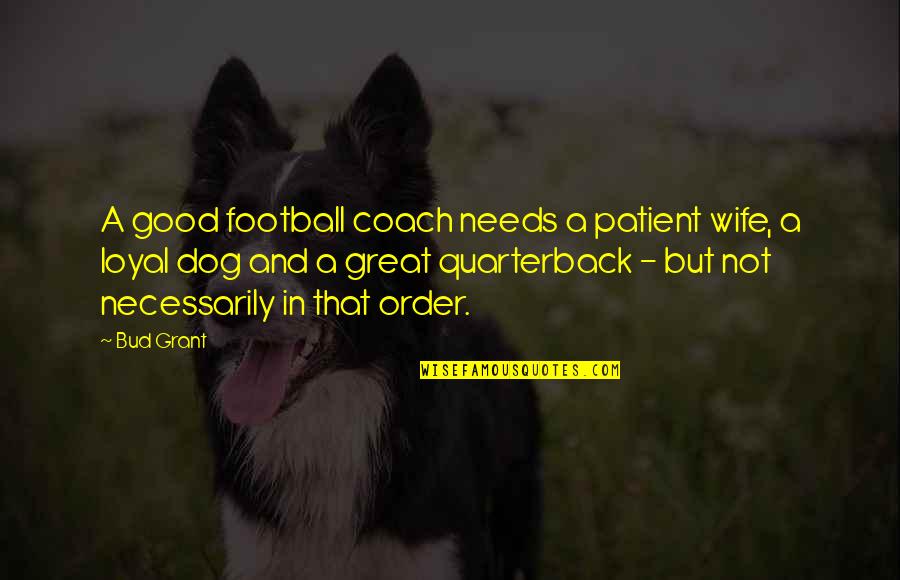 A good football coach needs a patient wife, a loyal dog and a great quarterback - but not necessarily in that order.
—
Bud Grant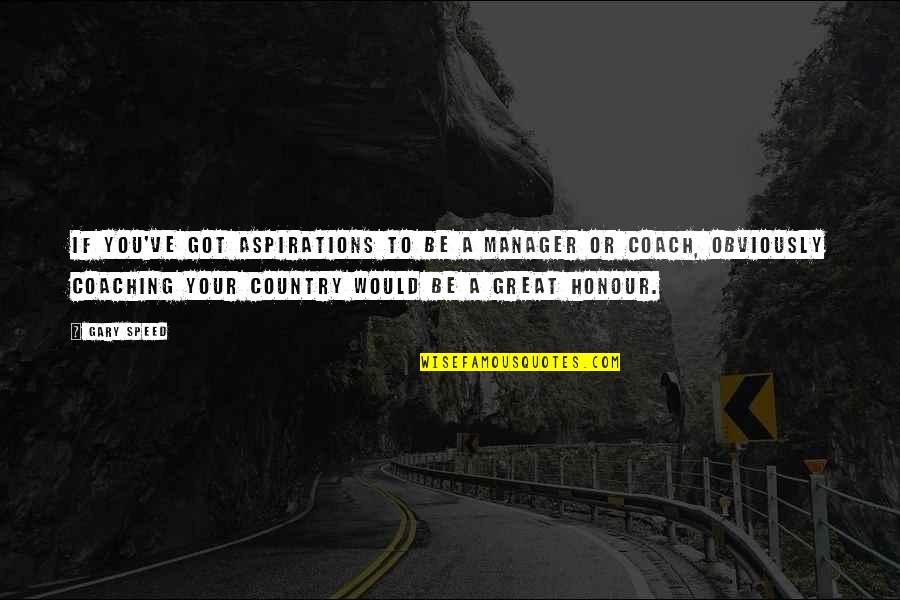 If you've got aspirations to be a manager or coach, obviously coaching your country would be a great honour.
—
Gary Speed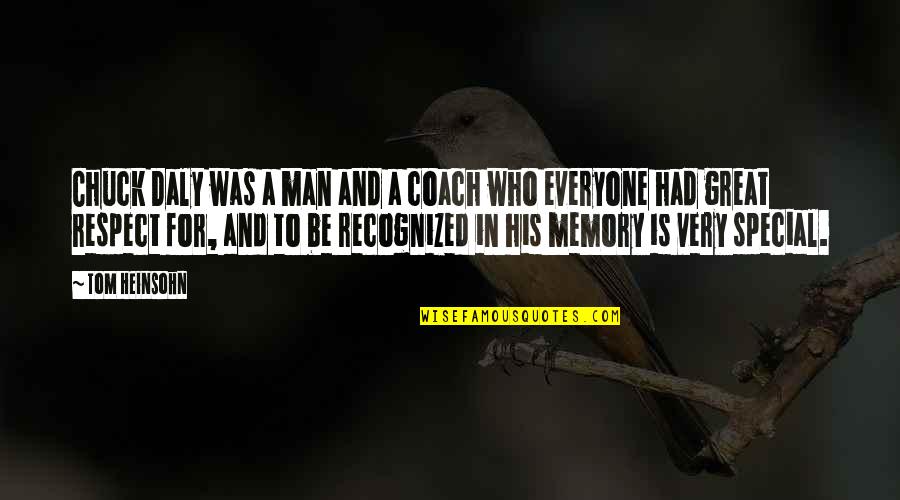 Chuck Daly was a man and a coach who everyone had great respect for, and to be recognized in his memory is very special. —
Tom Heinsohn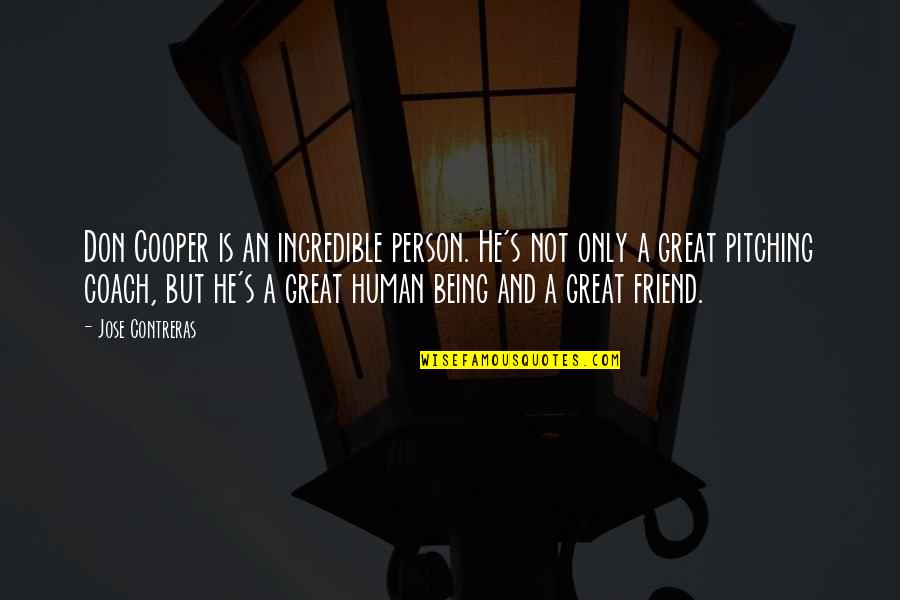 Don Cooper is an incredible person. He's not only a great pitching coach, but he's a great human being and a great friend. —
Jose Contreras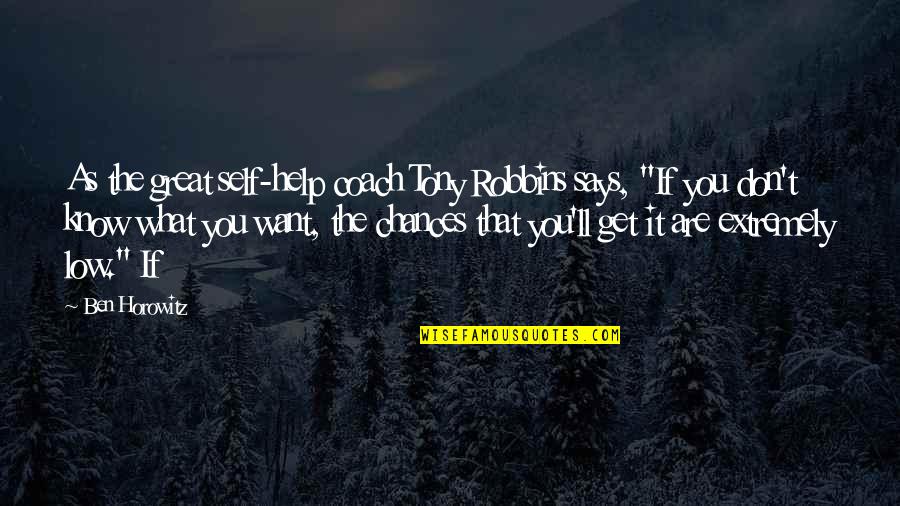 As the great self-help coach Tony Robbins says, "If you don't know what you want, the chances that you'll get it are extremely low." If —
Ben Horowitz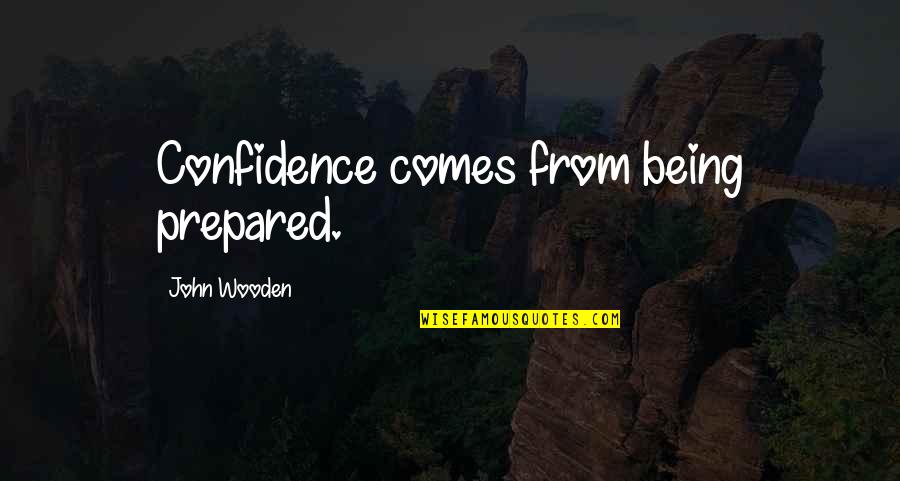 Confidence comes from being prepared. —
John Wooden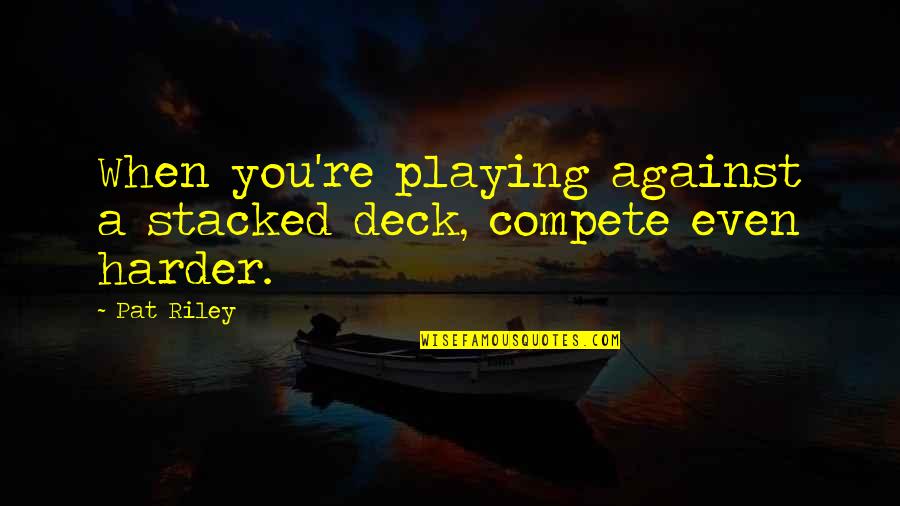 When you're playing against a stacked deck, compete even harder. —
Pat Riley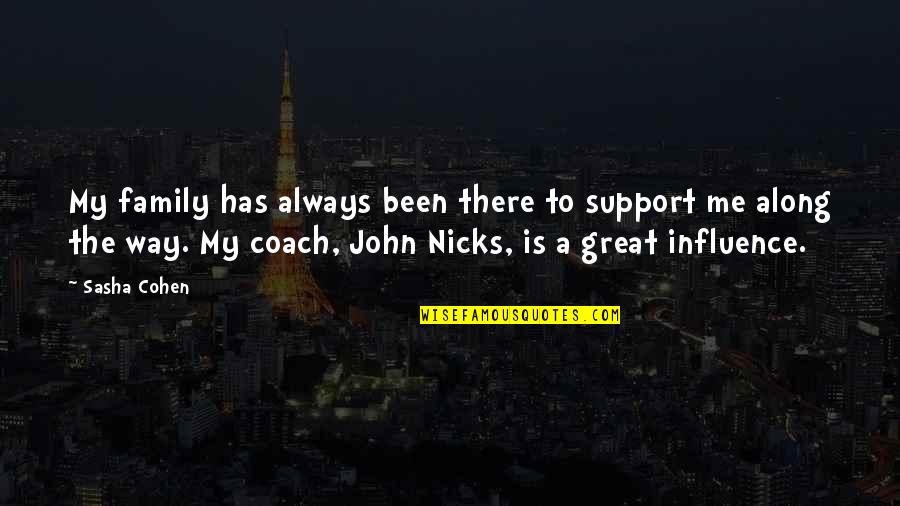 My family has always been there to support me along the way. My coach, John Nicks, is a great influence. —
Sasha Cohen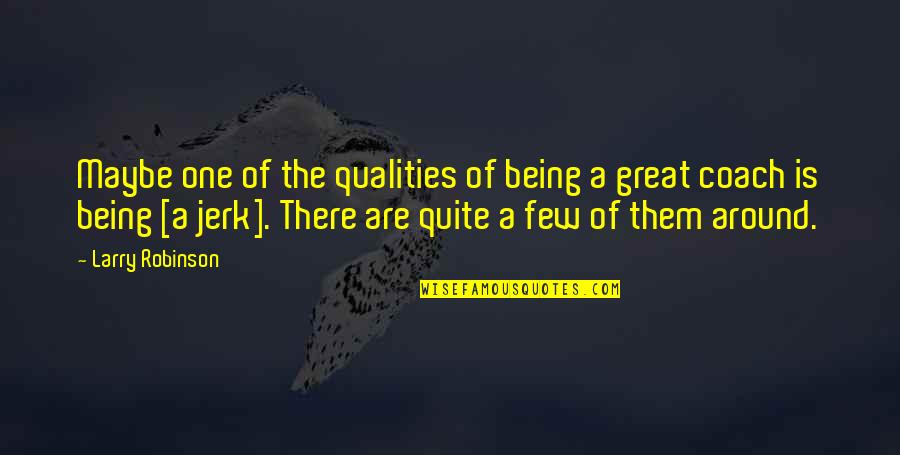 Maybe one of the qualities of being
a great coach
is being [a jerk]. There are quite a few of them around. —
Larry Robinson
My coach was a great politician, so he did most of the work. He was good. —
Dorothy Hamill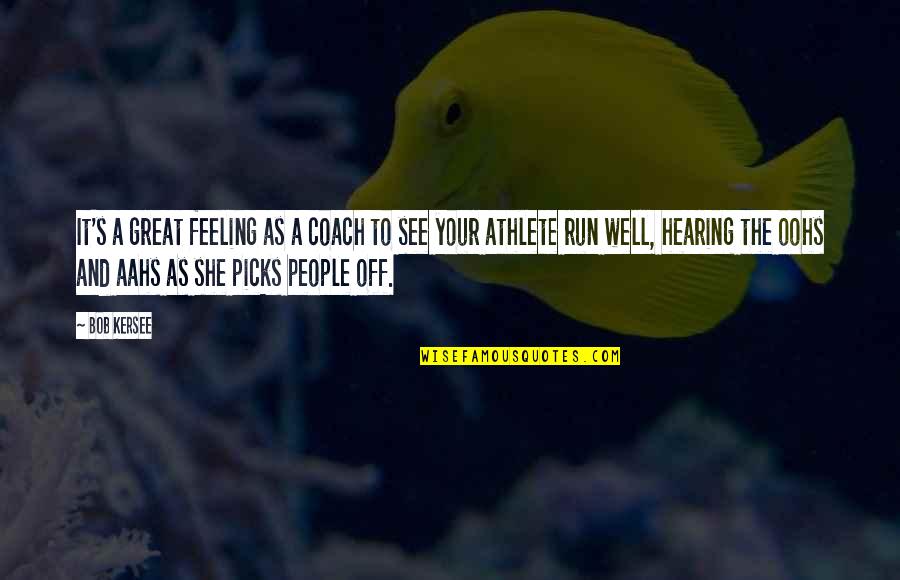 It's a great feeling as a coach to see your athlete run well, hearing the oohs and aahs as she picks people off. —
Bob Kersee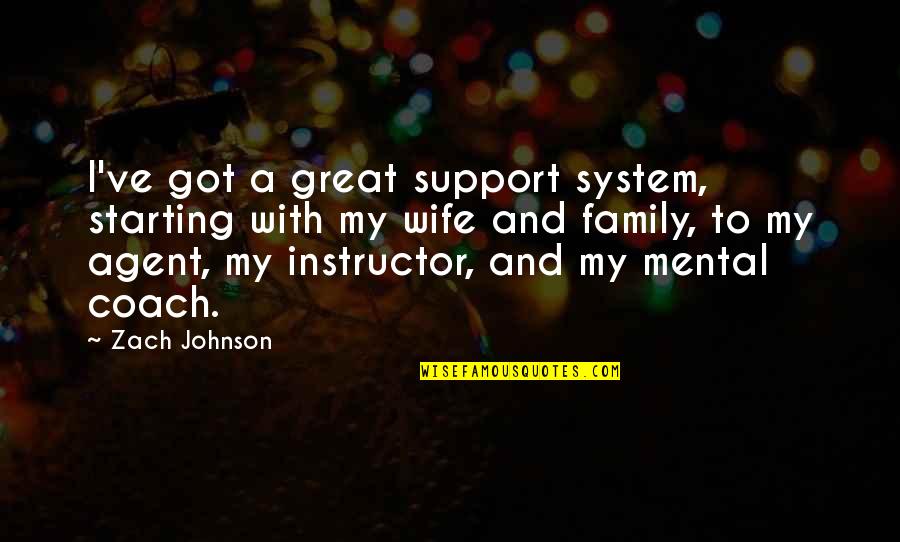 I've got a great support system, starting with my wife and family, to my agent, my instructor, and my mental coach. —
Zach Johnson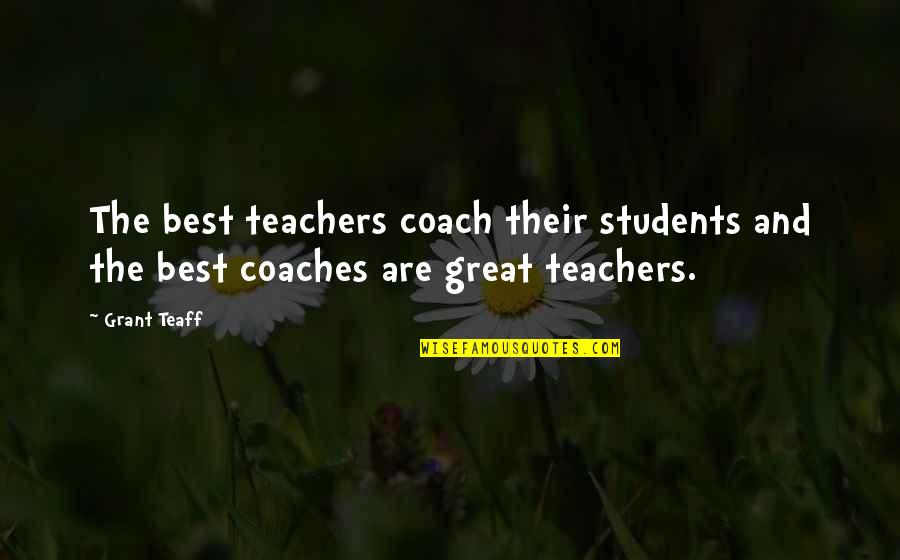 The best teachers coach their students and the best coaches are great teachers. —
Grant Teaff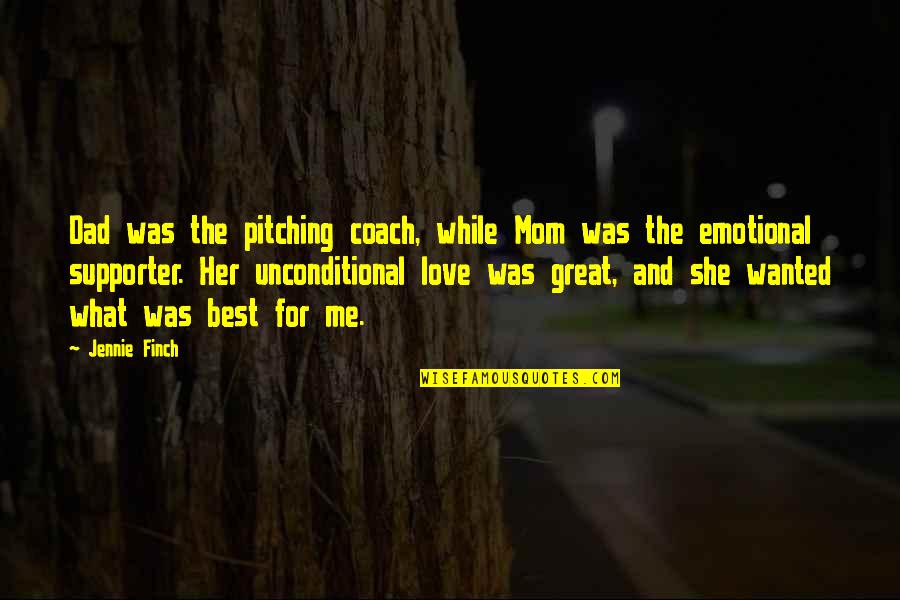 Dad was the pitching coach, while Mom was the emotional supporter. Her unconditional love was great, and she wanted what was best for me. —
Jennie Finch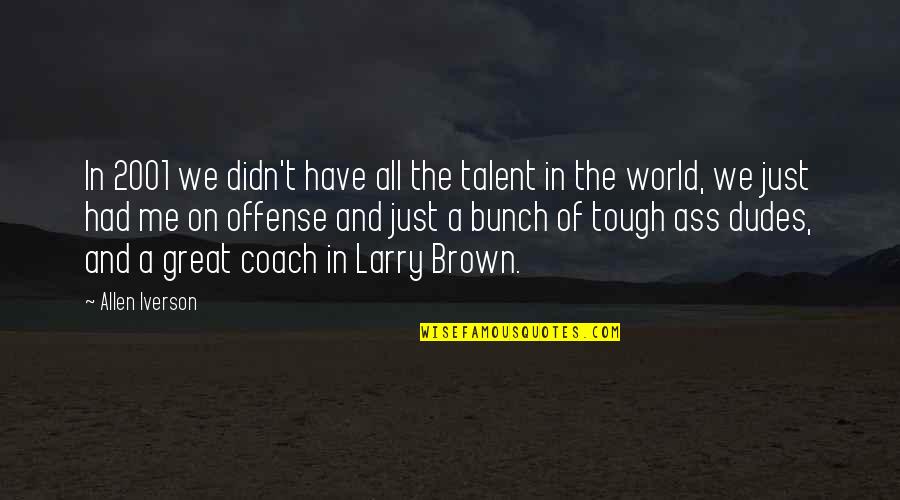 In 2001 we didn't have all the talent in the world, we just had me on offense and just a bunch of tough ass dudes, and
a great coach
in Larry Brown. —
Allen Iverson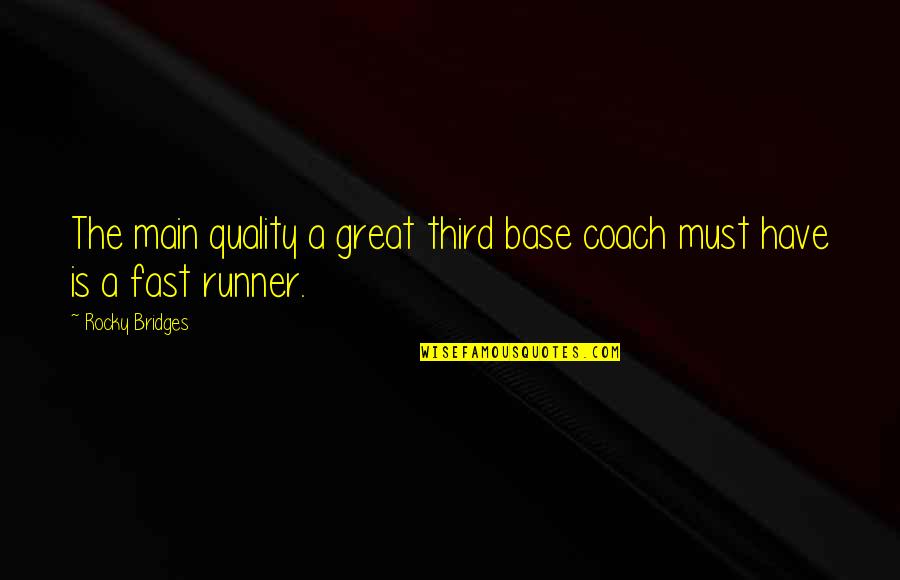 The main quality a great third base coach must have is a fast runner. —
Rocky Bridges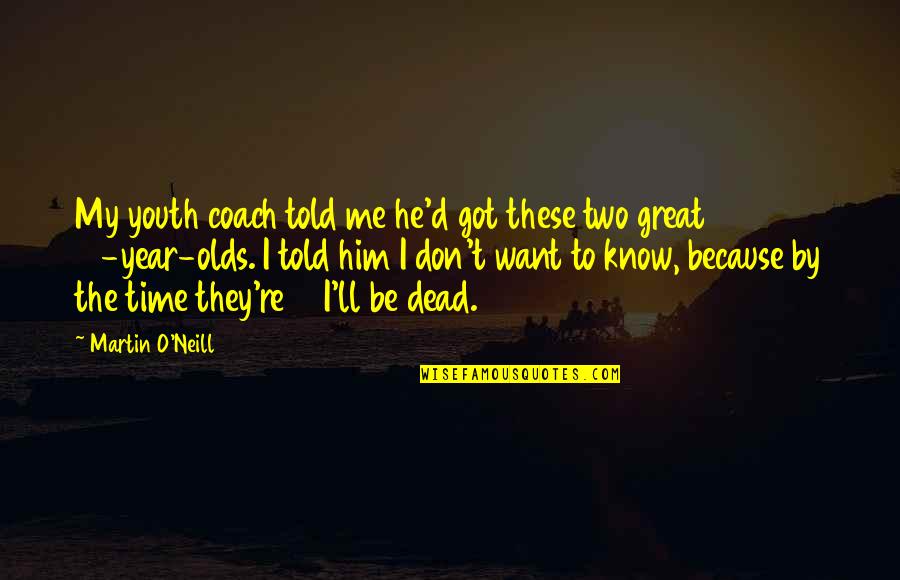 My youth coach told me he'd got these two great 15-year-olds. I told him I don't want to know, because by the time they're 18 I'll be dead. —
Martin O'Neill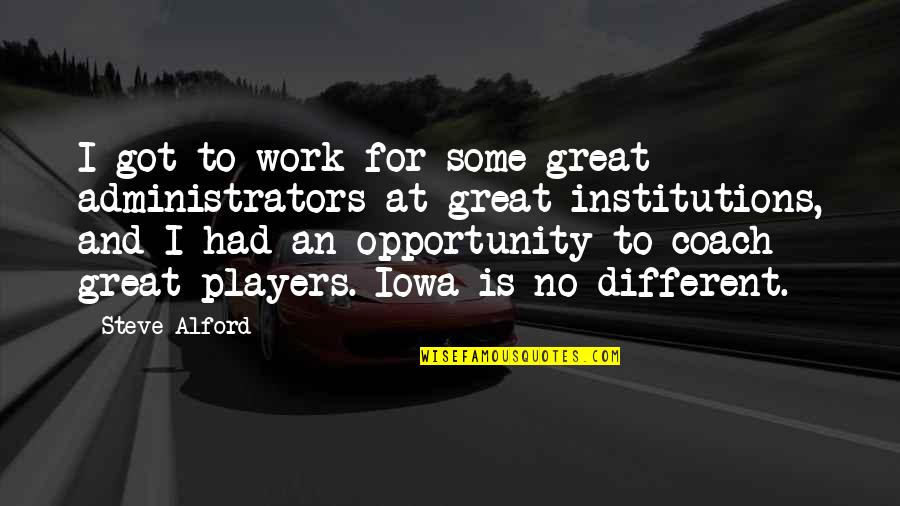 I got to work for some great administrators at great institutions, and I had an opportunity to coach great players. Iowa is no different. —
Steve Alford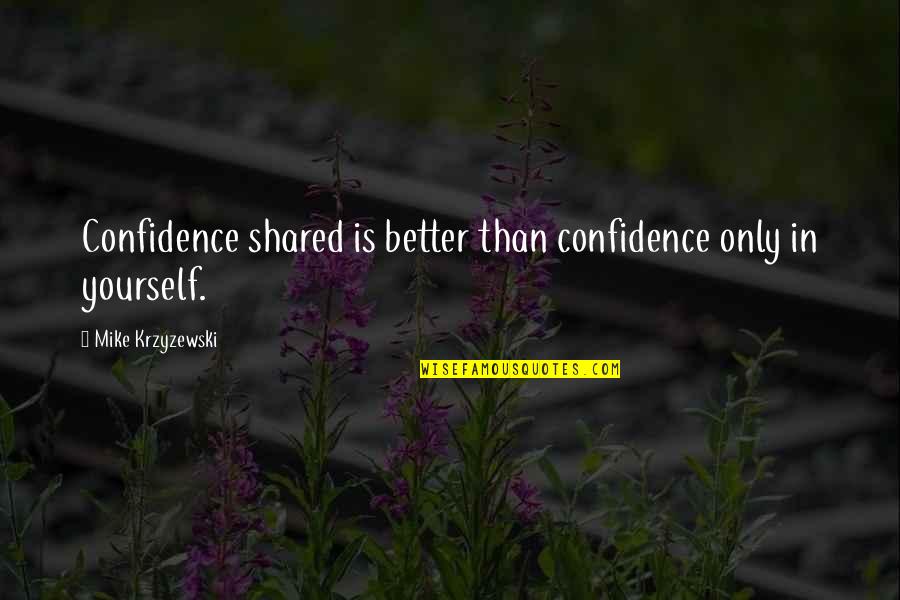 Confidence shared is better than confidence only in yourself. —
Mike Krzyzewski