Ocean Crisstopher Poet Quotes
Top 8 wise famous quotes and sayings by Ocean Crisstopher Poet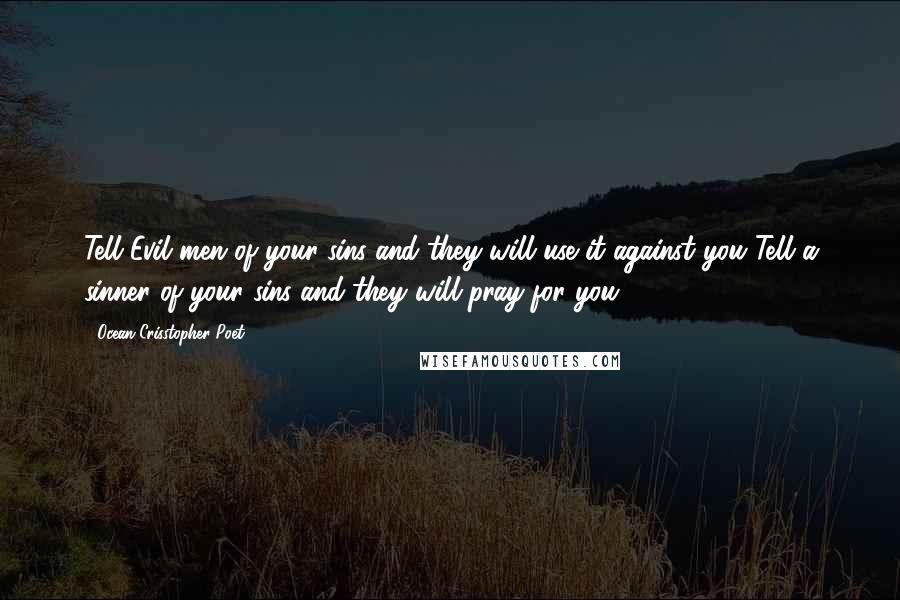 Tell Evil men of your sins and they will use it against you Tell a sinner of your sins and they will pray for you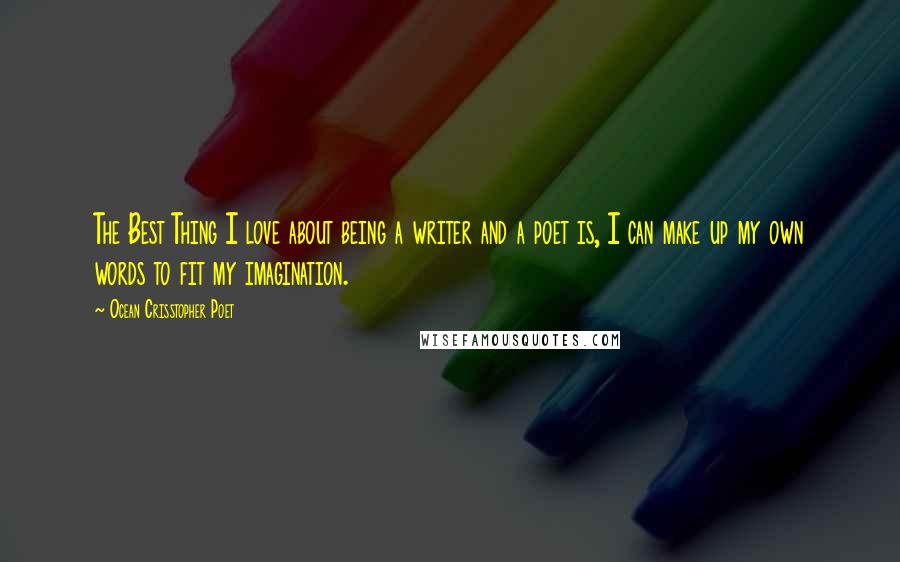 The Best Thing I love about being a writer and a poet is, I can make up my own words to fit my imagination.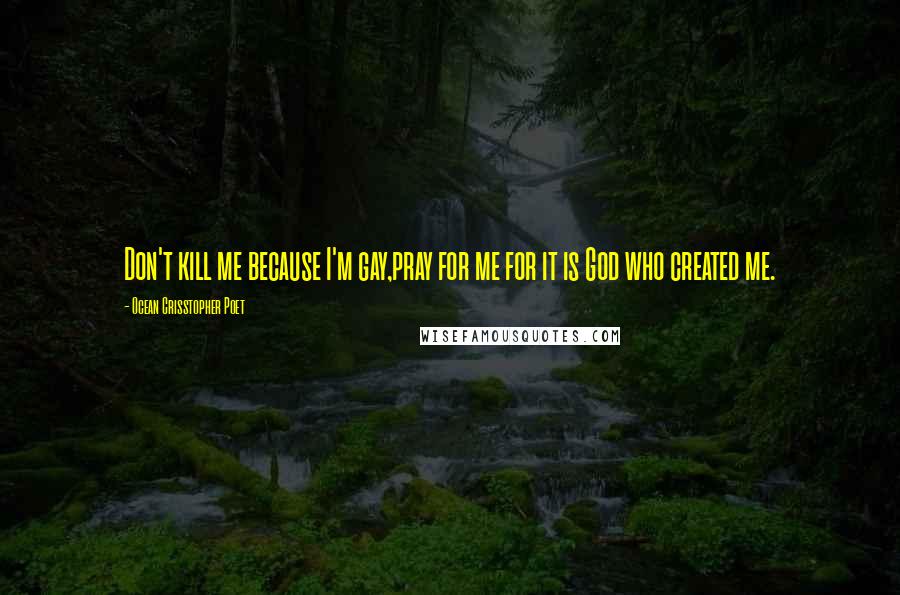 Don't kill me because I'm gay,
pray for me for it is God who created me.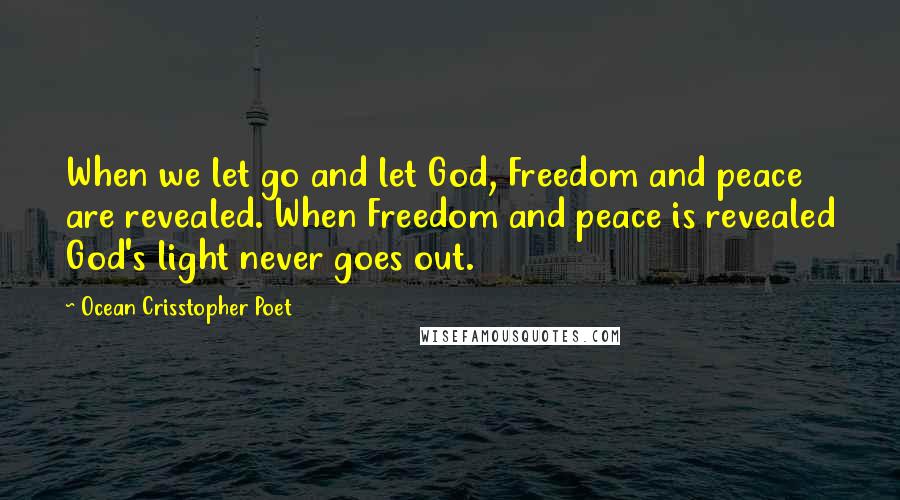 When we let go and let God, Freedom and peace are revealed. When Freedom and peace is revealed God's light never goes out.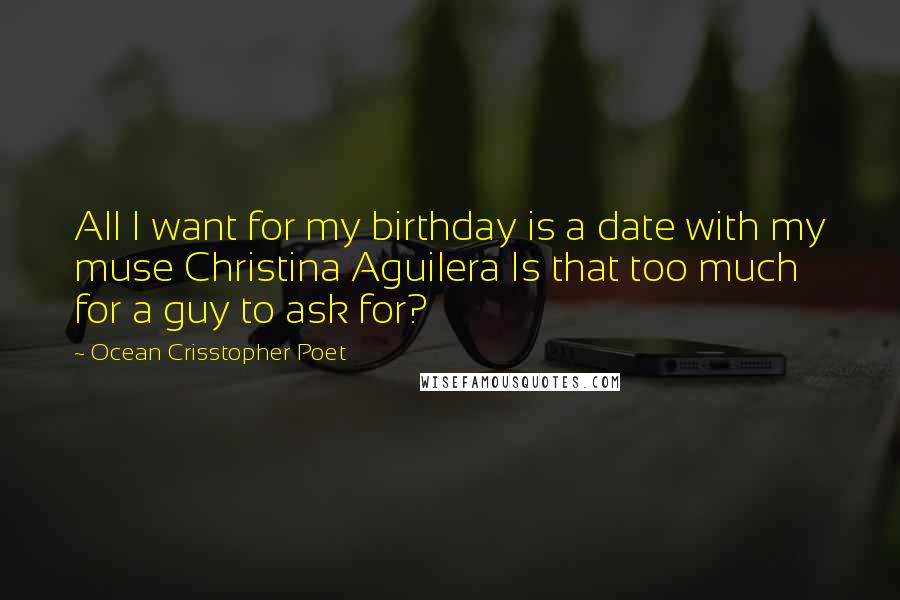 All I want for my birthday is a date with my muse Christina Aguilera Is that too much for a guy to ask for?
Freedom is within.
Only God can give it to you.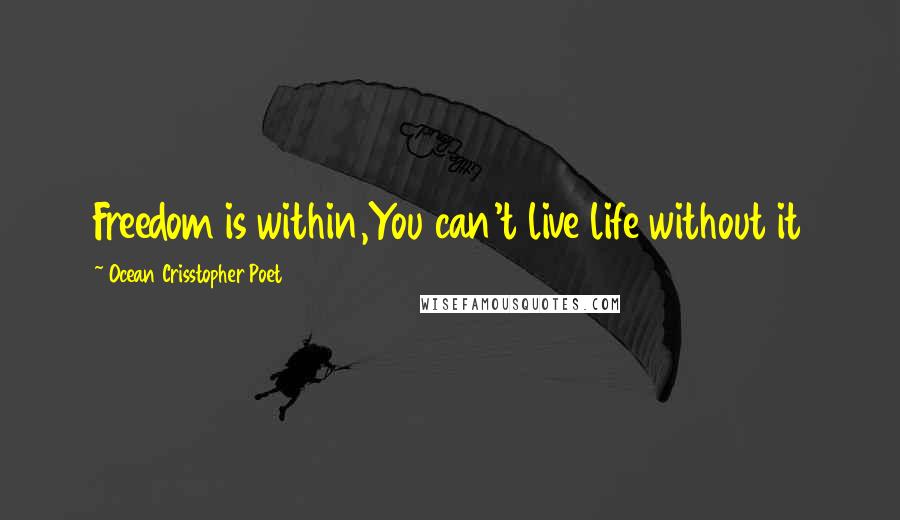 Freedom is within,
You can't live life without it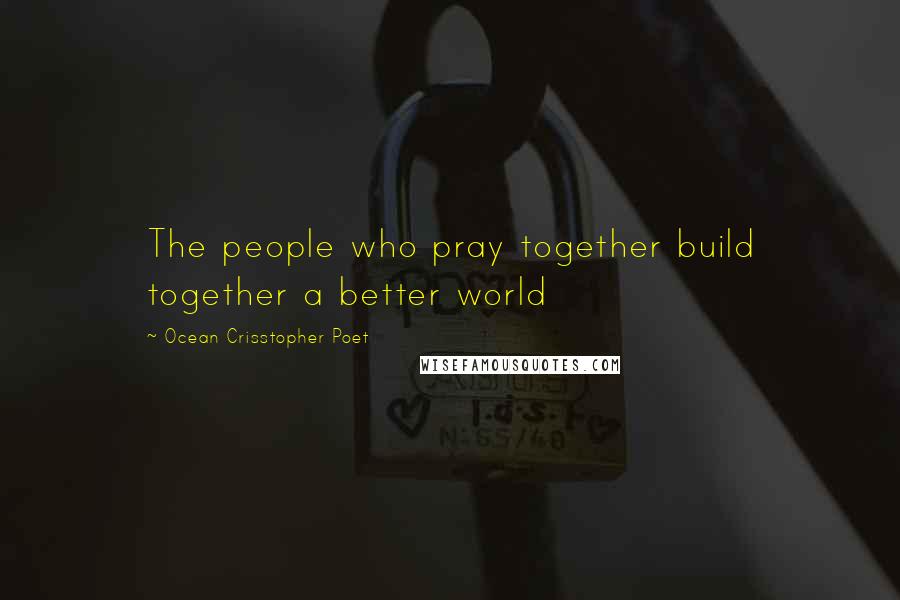 The people who pray together build together a better world