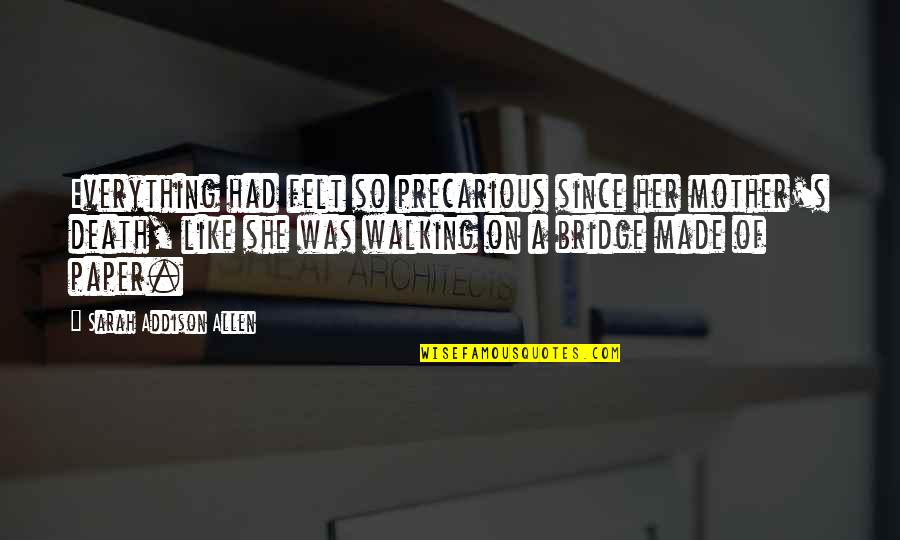 Everything had felt so precarious since her mother's death, like she was walking on a bridge made of paper.
—
Sarah Addison Allen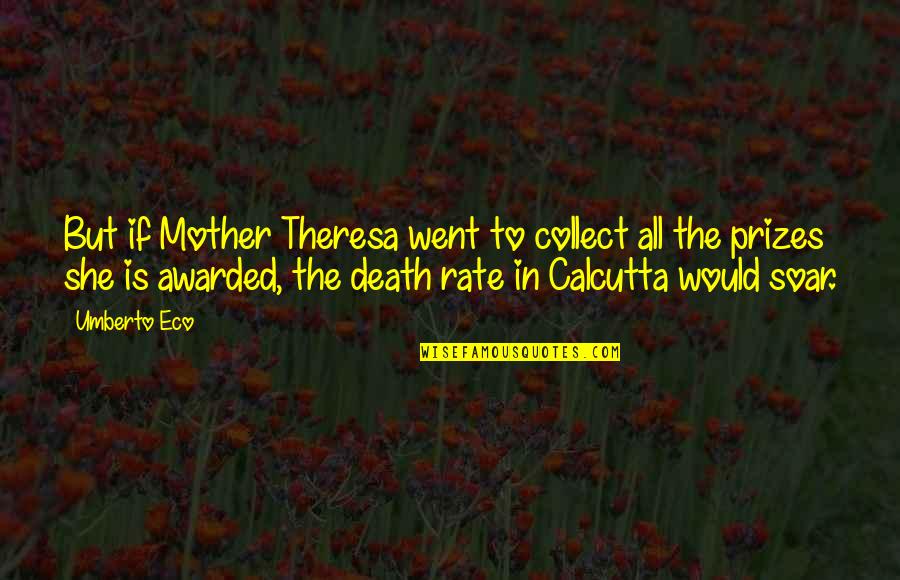 But if Mother Theresa went to collect all the prizes she is awarded, the death rate in Calcutta would soar.
—
Umberto Eco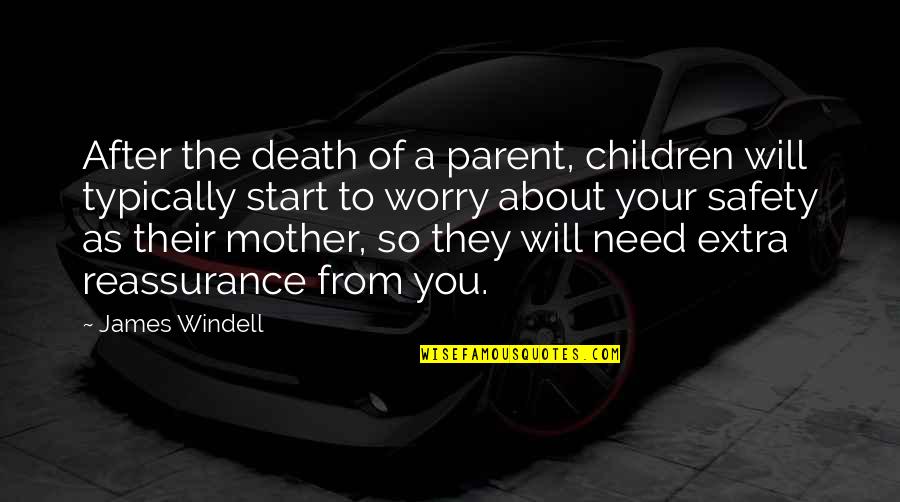 After the death of a parent, children will typically start to worry about your safety as their mother, so they will need extra reassurance from you.
—
James Windell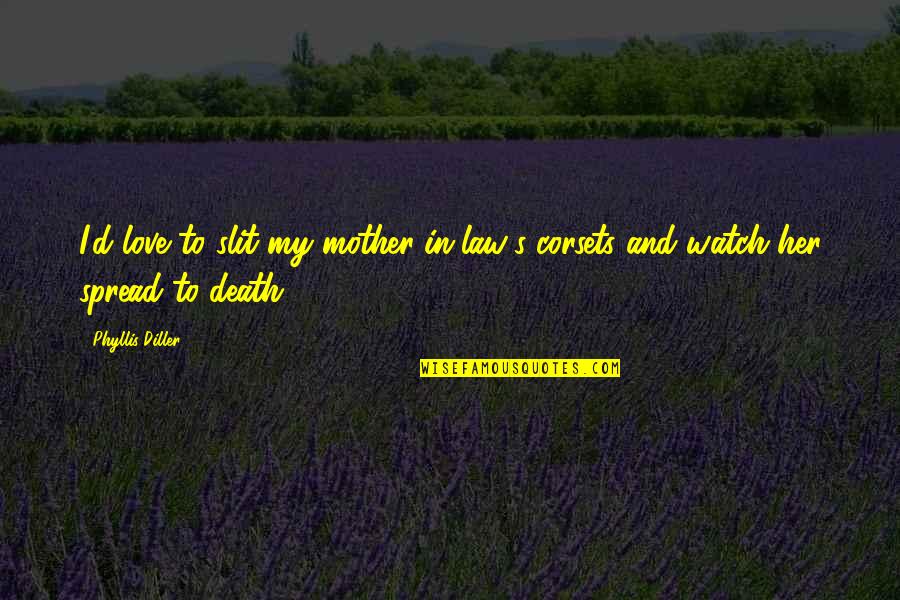 I'd love to slit my mother-in-law's corsets and watch her spread to death.
—
Phyllis Diller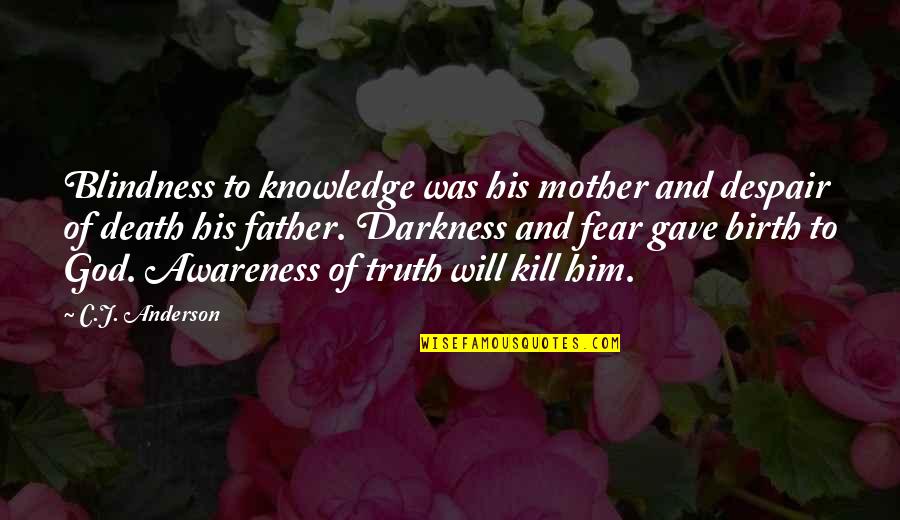 Blindness to knowledge was his mother and despair of death his father. Darkness and fear gave birth to God. Awareness of truth will kill him.
—
C.J. Anderson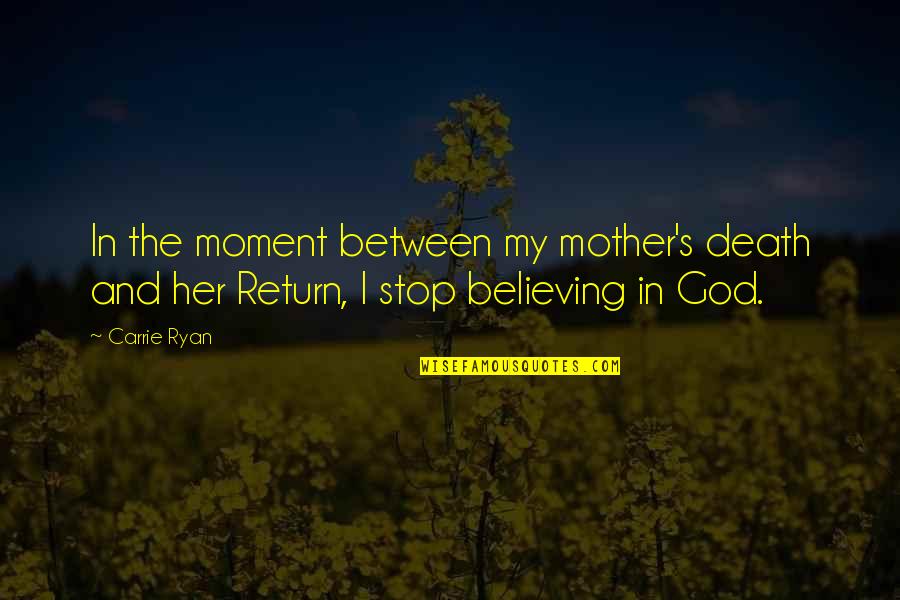 In the moment between my mother's death and her Return, I stop believing in God.
—
Carrie Ryan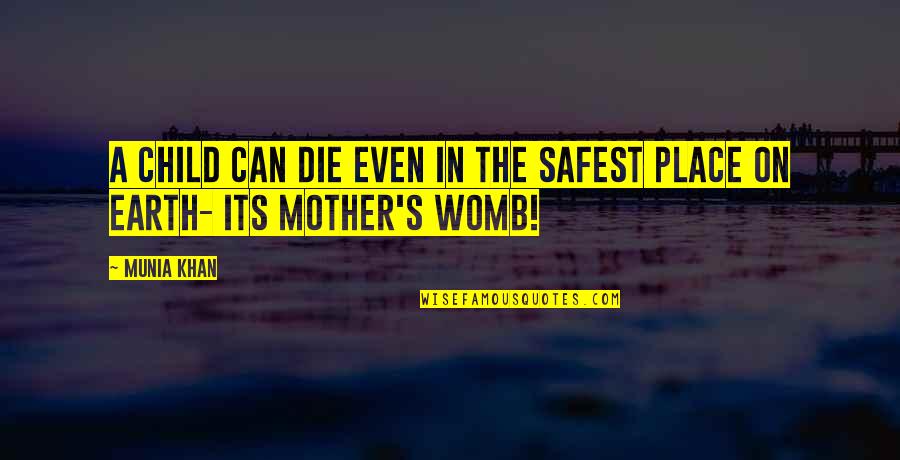 A child can die even in the safest place on earth- its mother's womb!
—
Munia Khan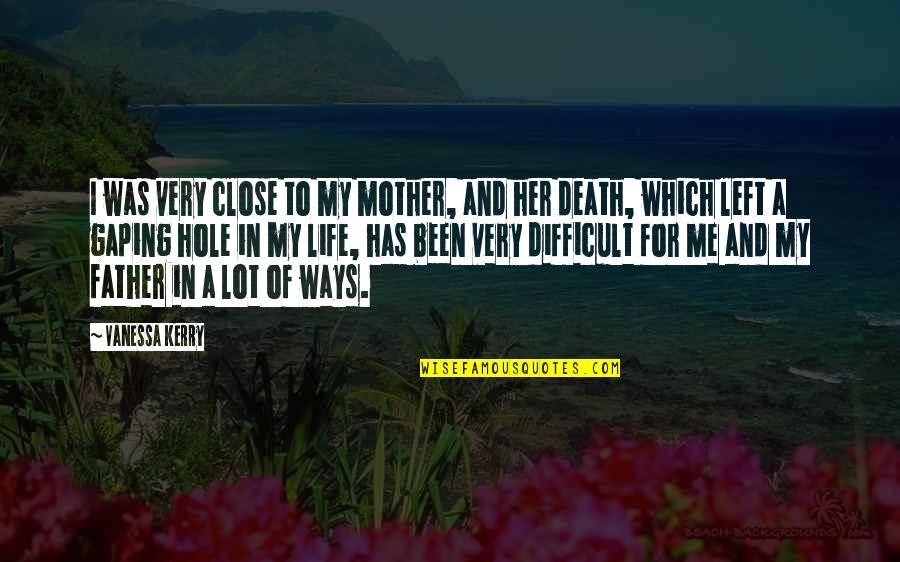 I was very close to my mother, and her death, which left a gaping hole in my life, has been very difficult for me and my father in a lot of ways.
—
Vanessa Kerry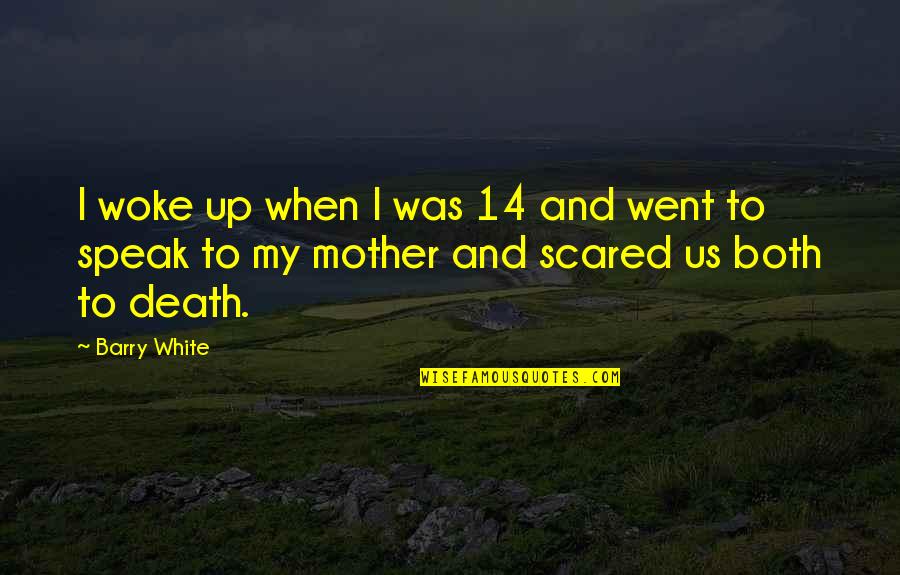 I woke up when I was 14 and went to speak to my mother and scared us both to death.
—
Barry White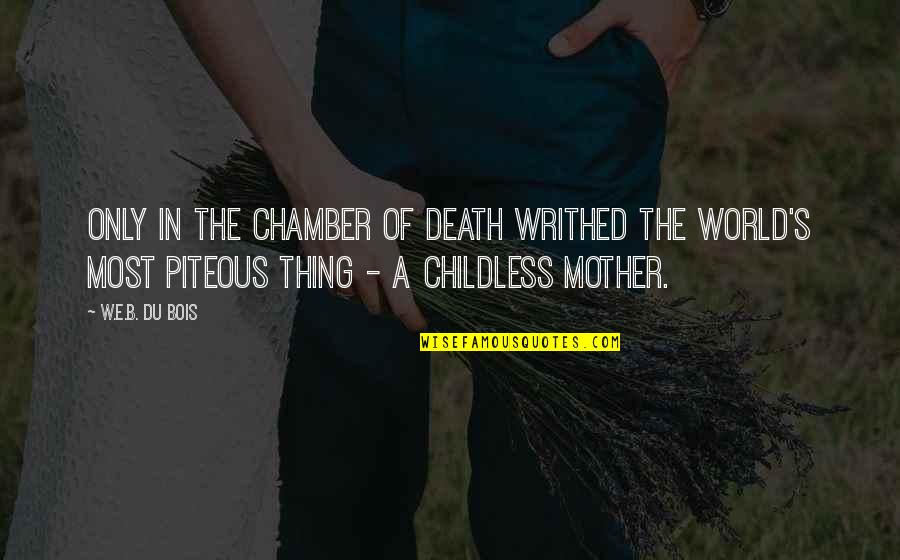 Only in the chamber of death writhed the world's most piteous thing - a childless mother.
—
W.E.B. Du Bois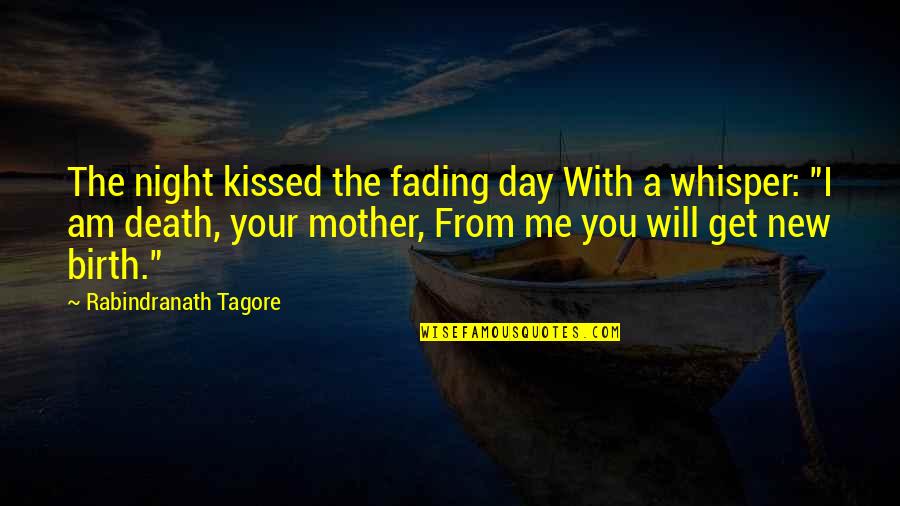 The night kissed the fading day With a whisper: "I am death, your mother, From me you will get new birth." —
Rabindranath Tagore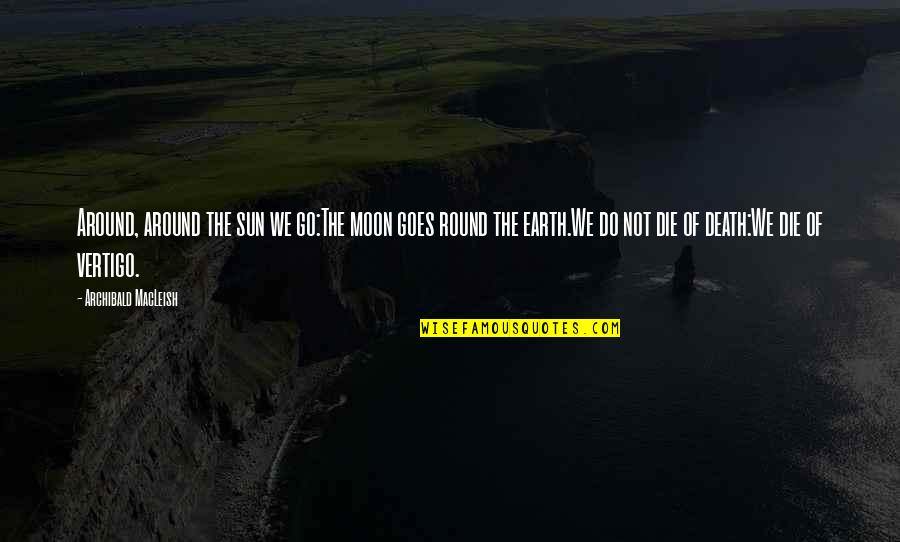 Around, around the sun we go:
The moon goes round the earth.
We do not die of death:
We die of vertigo. —
Archibald MacLeish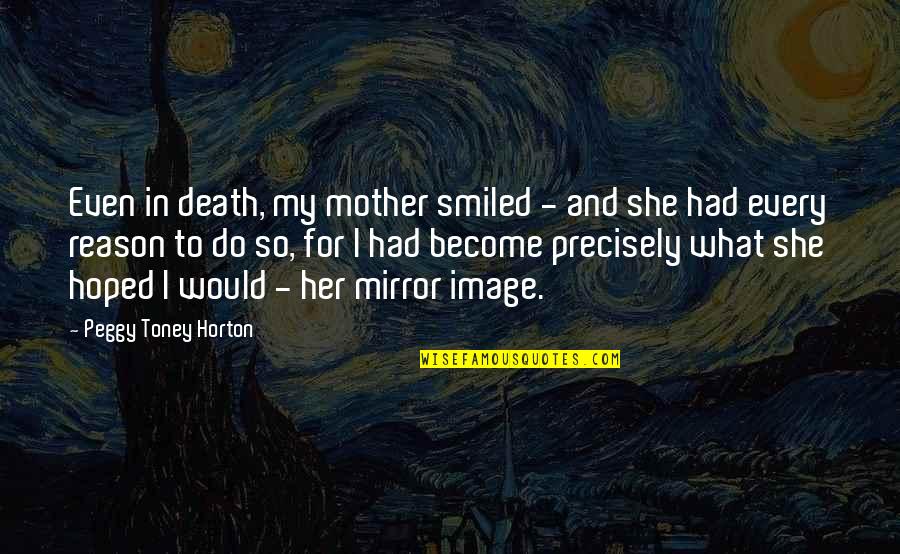 Even in death, my mother smiled - and she had every reason to do so, for I had become precisely what she hoped I would - her mirror image. —
Peggy Toney Horton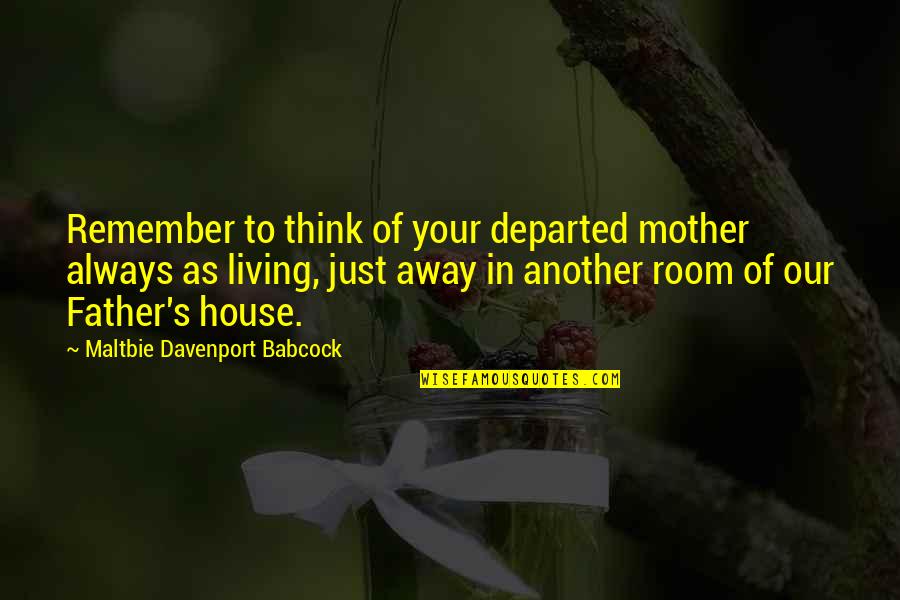 Remember to think of your departed mother always as living, just away in another room of our Father's house. —
Maltbie Davenport Babcock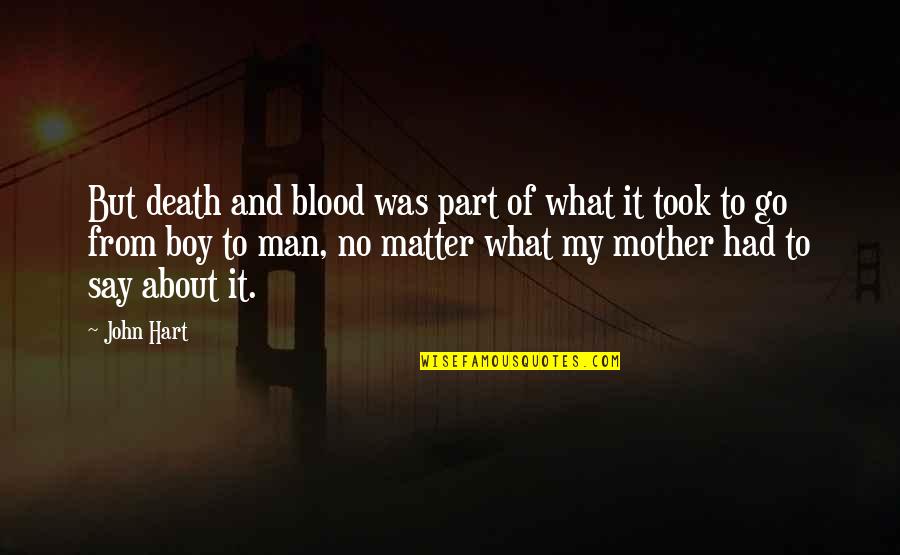 But death and blood was part of what it took to go from boy to man, no matter what my mother had to say about it. —
John Hart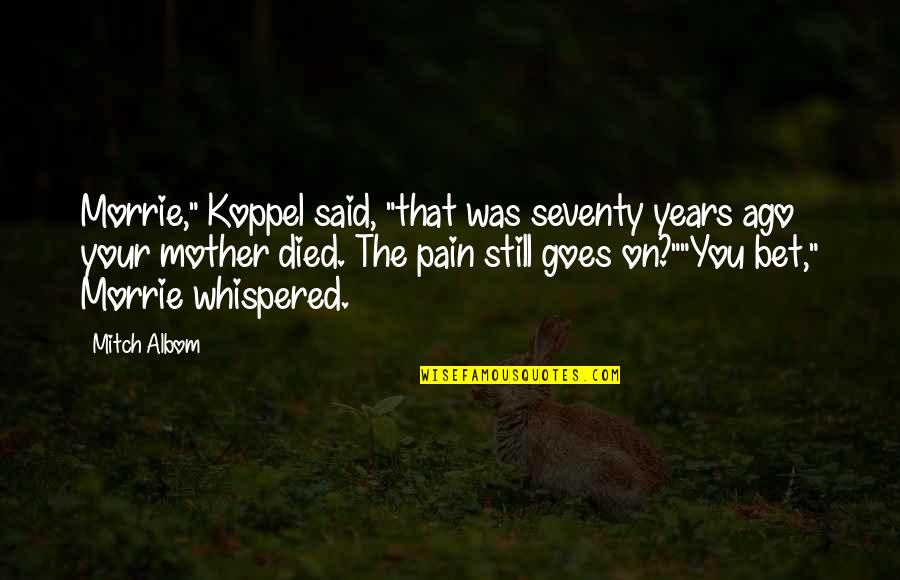 Morrie," Koppel said, "that was seventy years ago your mother died. The pain still goes on?"
"You bet," Morrie whispered. —
Mitch Albom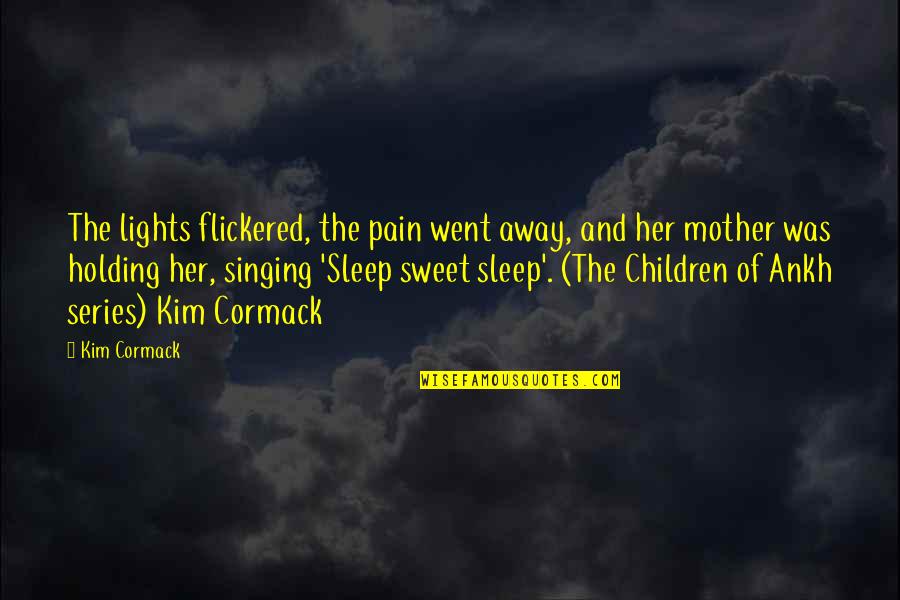 The lights flickered, the pain went away, and her mother was holding her, singing 'Sleep sweet sleep'. (The Children of Ankh series) Kim Cormack —
Kim Cormack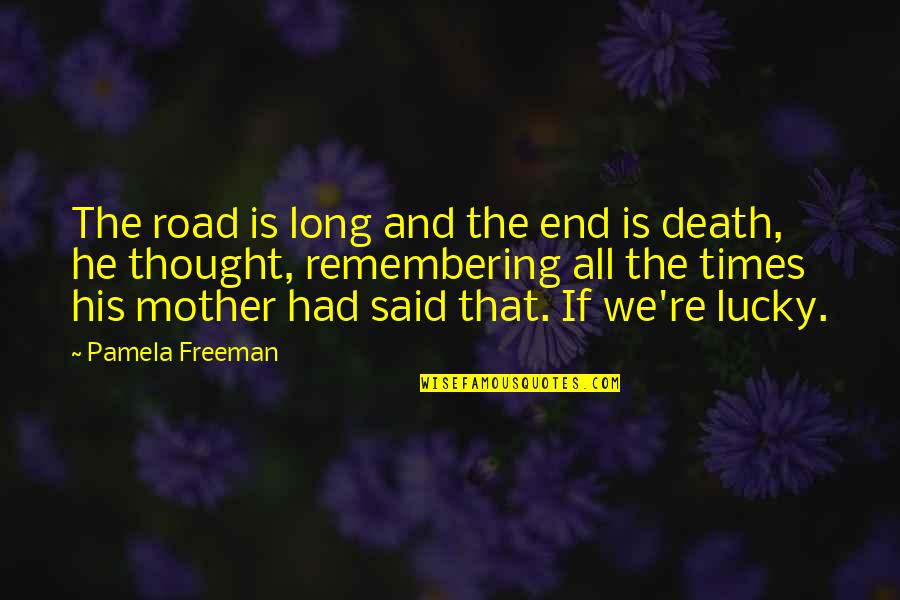 The road is long and the end is death, he thought, remembering all the times his mother had said that. If we're lucky. —
Pamela Freeman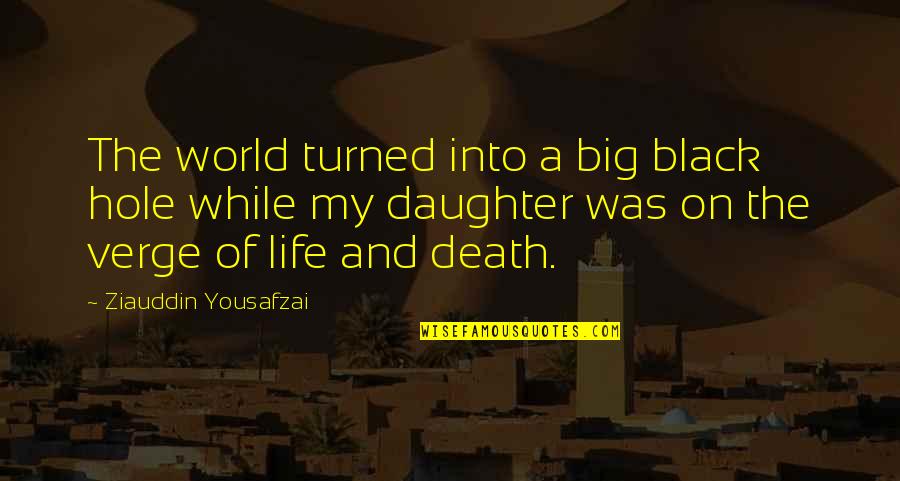 The world turned into a big black hole while my daughter was on the verge of life and death. —
Ziauddin Yousafzai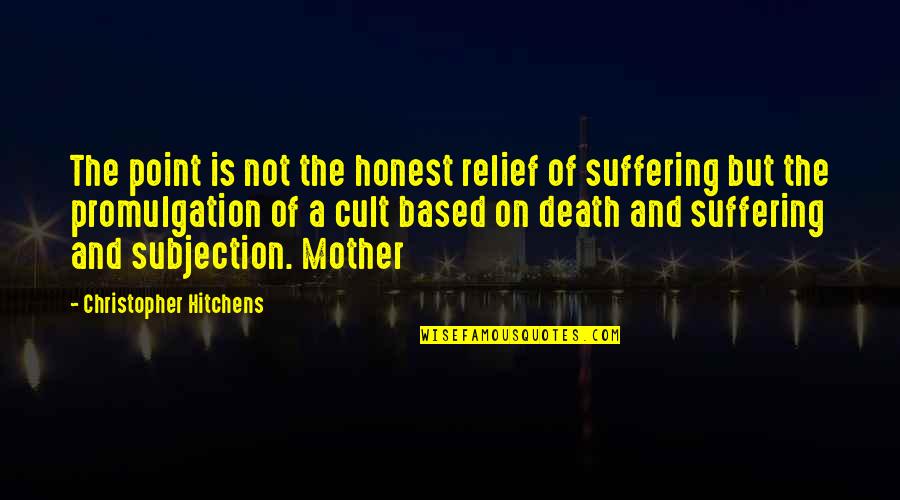 The point is not the honest relief of suffering but the promulgation of a cult based on death and suffering and subjection. Mother —
Christopher Hitchens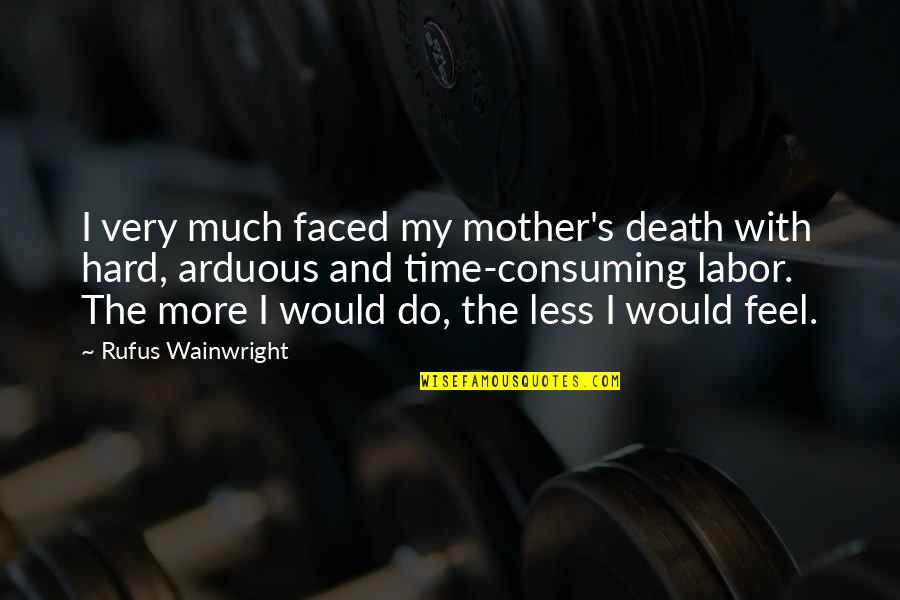 I very much faced my mother's death with hard, arduous and time-consuming labor. The more I would do, the less I would feel. —
Rufus Wainwright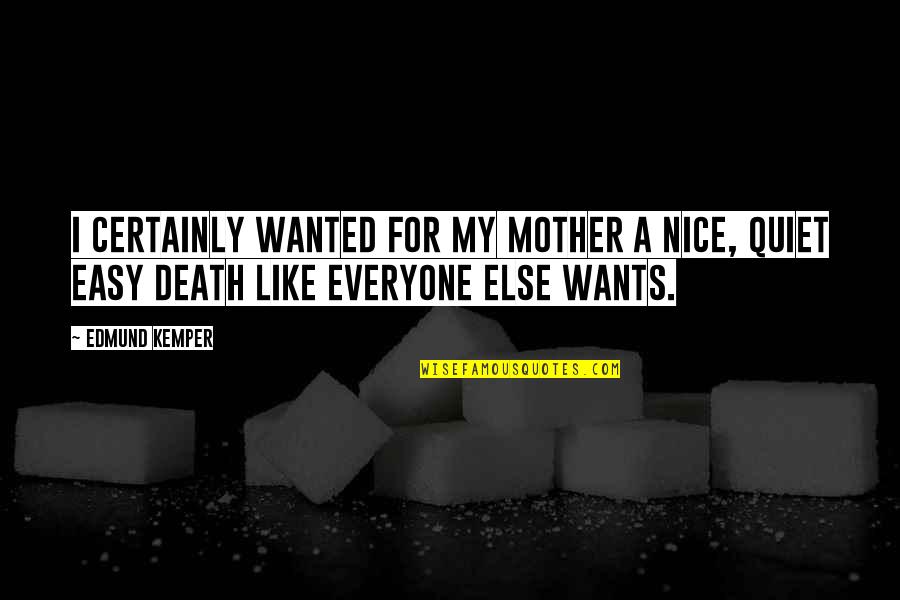 I certainly wanted for my mother a nice, quiet easy death like everyone else wants. —
Edmund Kemper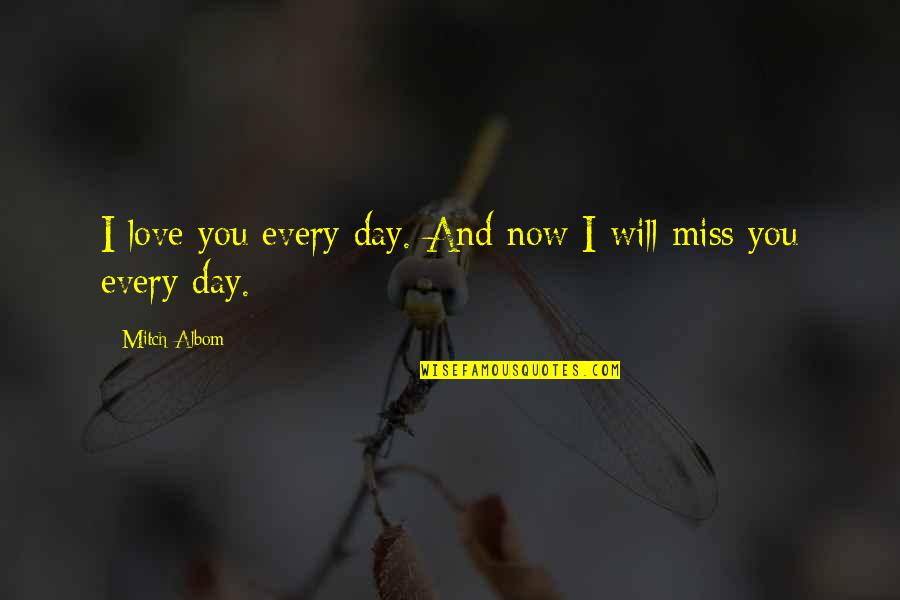 I love you every day. And now I will miss you every day. —
Mitch Albom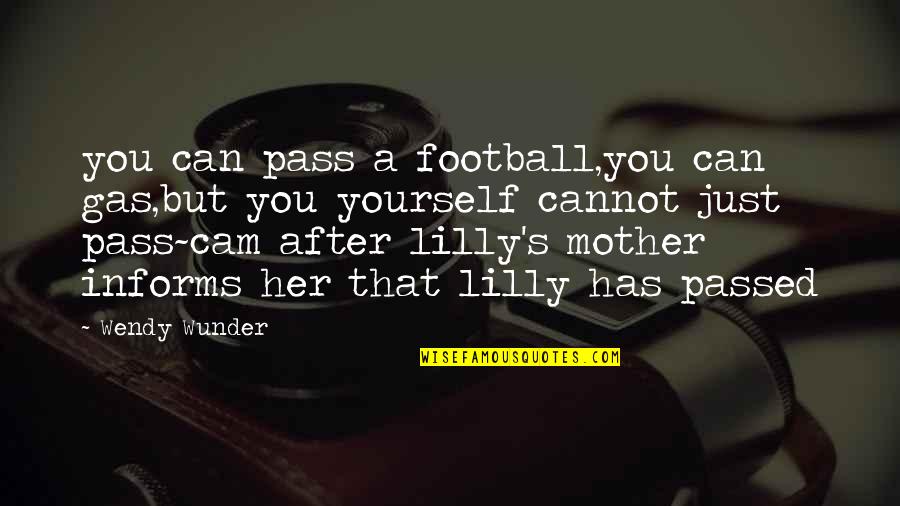 you can pass a football,you can gas,but you yourself cannot just pass~cam after lilly's mother informs her that lilly has passed —
Wendy Wunder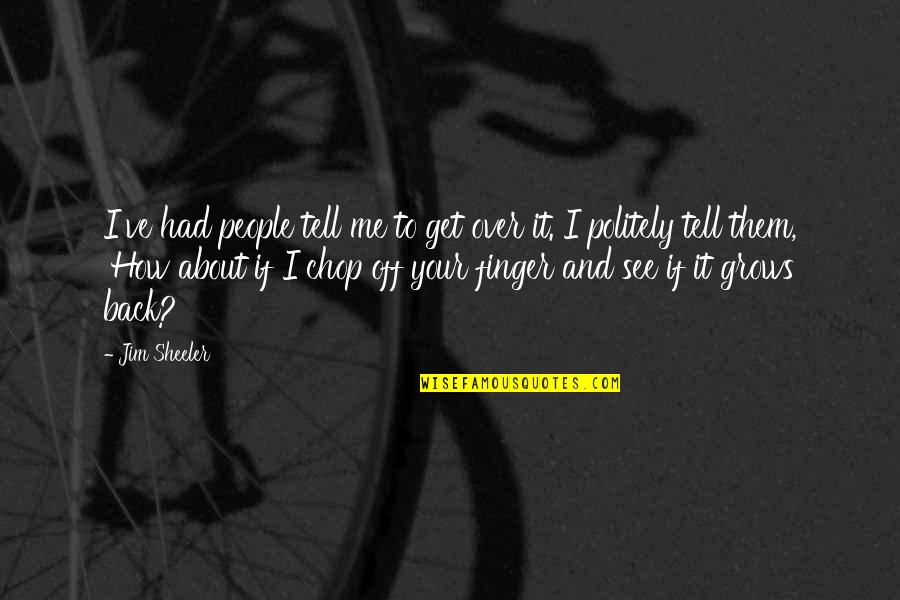 I've had people tell me to get over it. I politely tell them, 'How about if I chop off your finger and see if it grows back? —
Jim Sheeler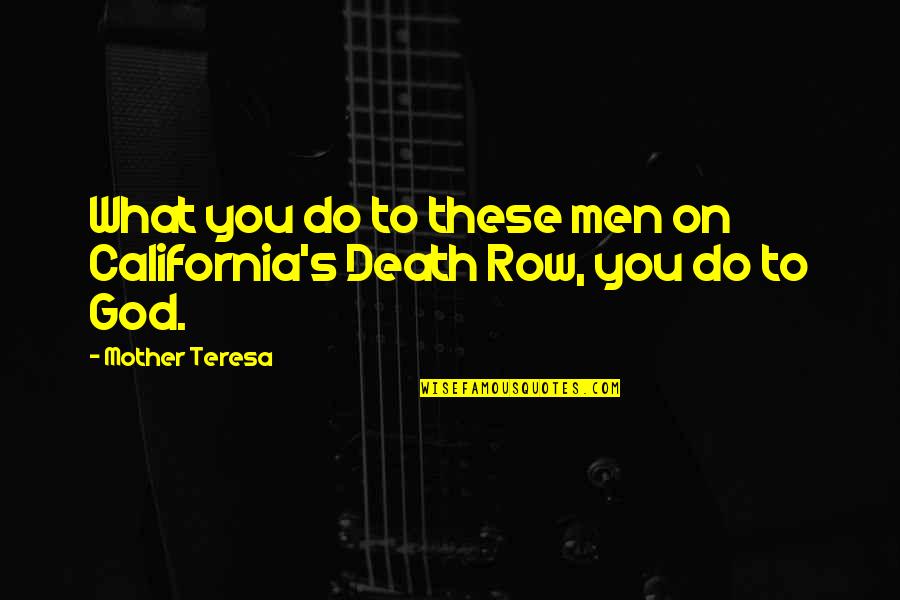 What you do to these men on California's Death Row, you do to God. —
Mother Teresa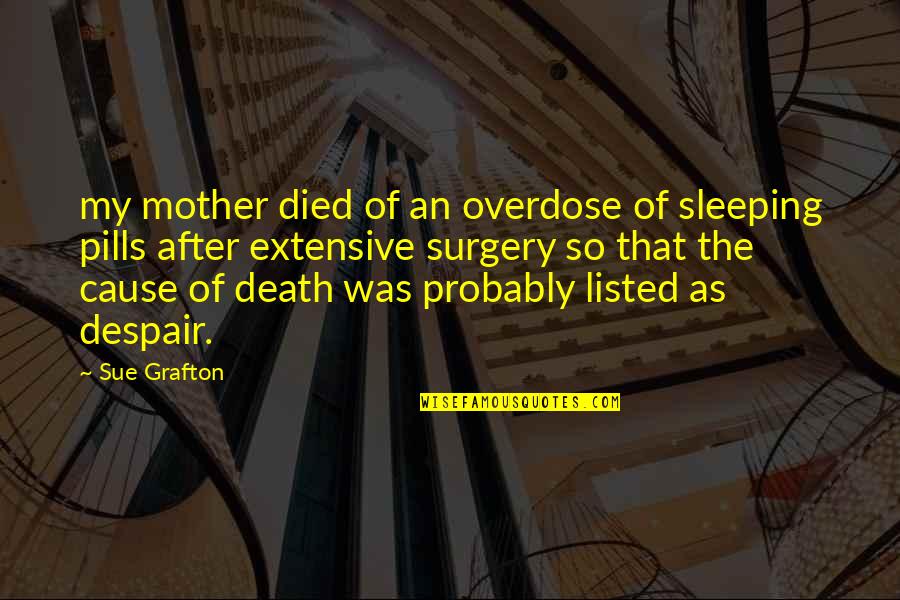 my mother died of an overdose of sleeping pills after extensive surgery so that the cause of death was probably listed as despair. —
Sue Grafton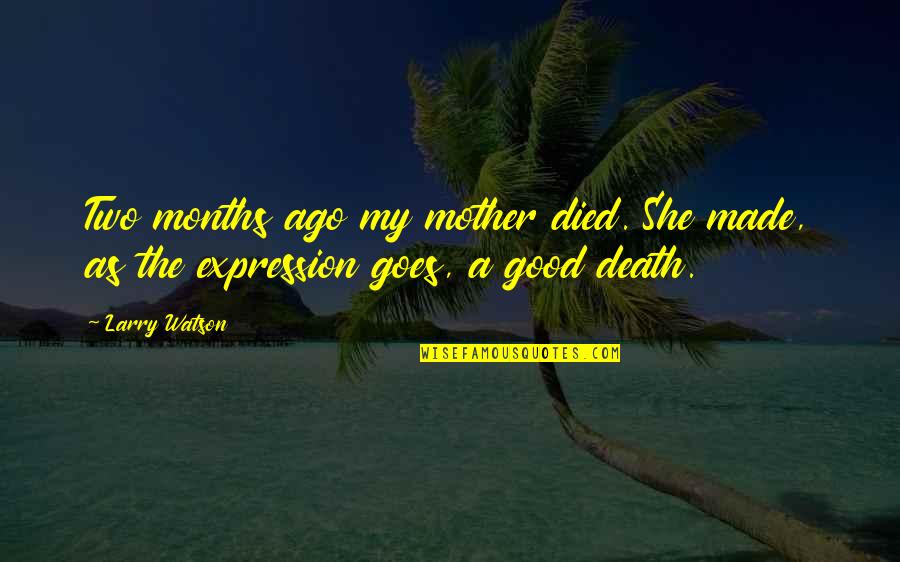 Two months ago my mother died. She made, as the expression goes, a good death. —
Larry Watson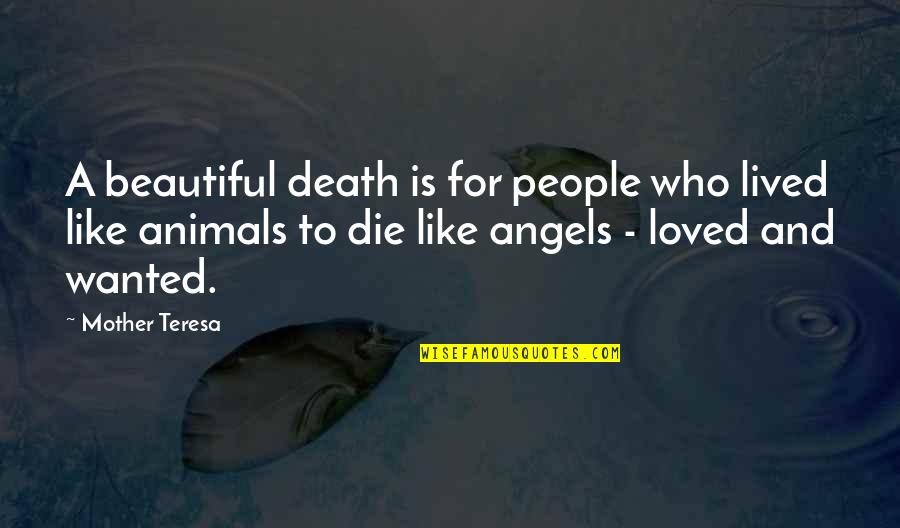 A beautiful death is for people who lived like animals to die like angels - loved and wanted. —
Mother Teresa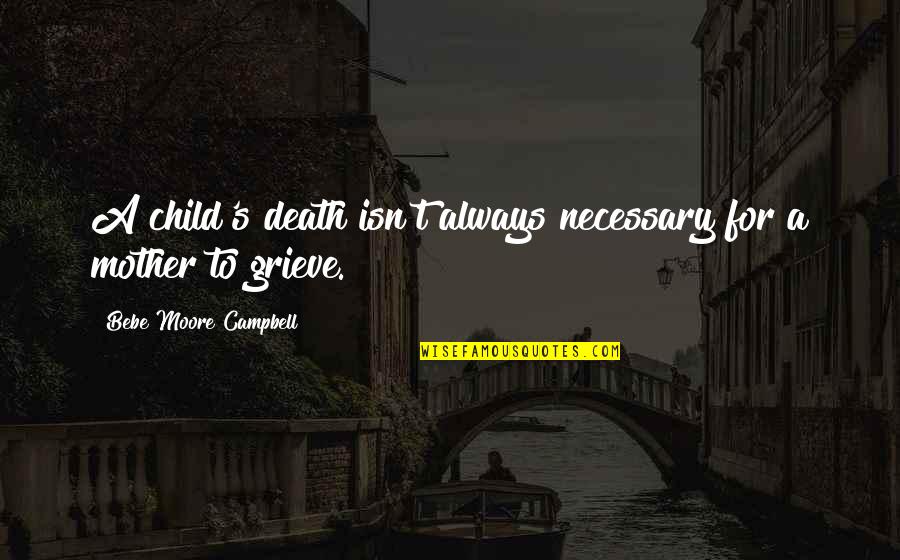 A child's death isn't always necessary for a mother to grieve. —
Bebe Moore Campbell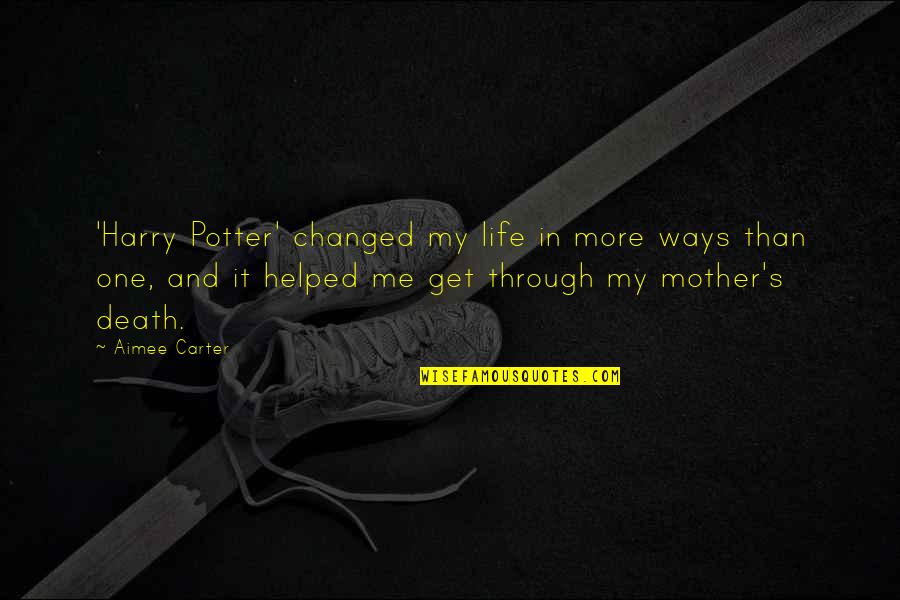 'Harry Potter' changed my life in more ways than one, and it helped me get through my mother's death. —
Aimee Carter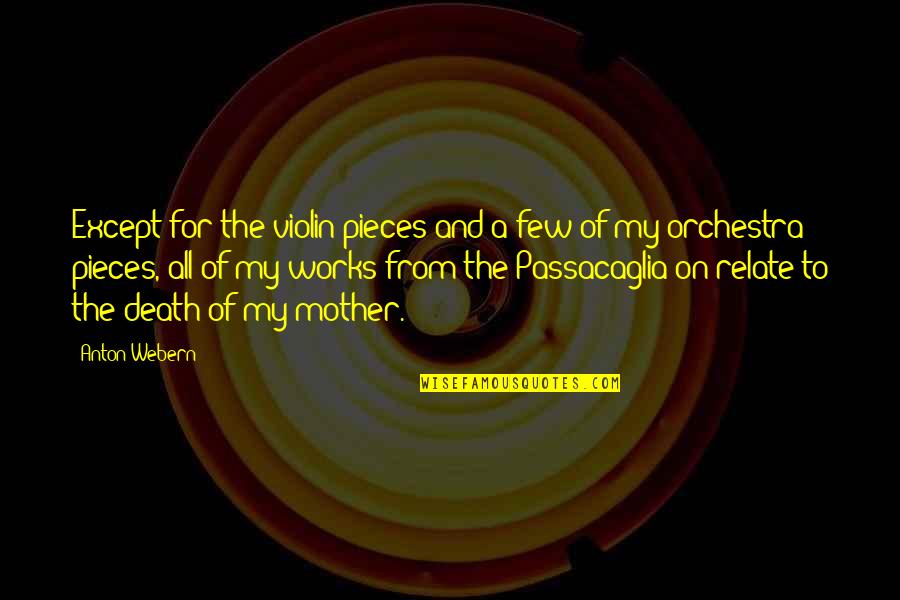 Except for the violin pieces and a few of my orchestra pieces, all of my works from the Passacaglia on relate to the death of my mother. —
Anton Webern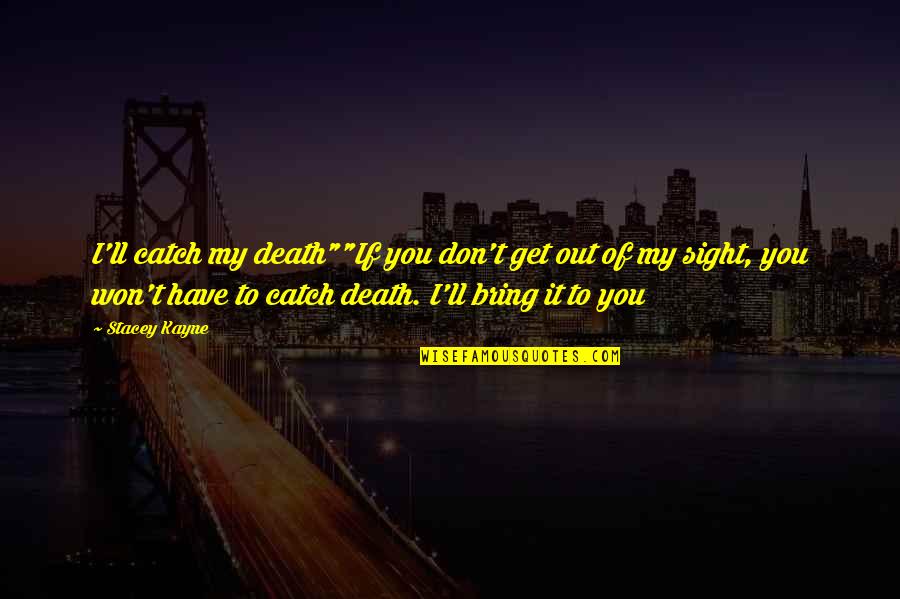 I'll catch my death"
"If you don't get out of my sight, you won't have to catch death. I'll bring it to you —
Stacey Kayne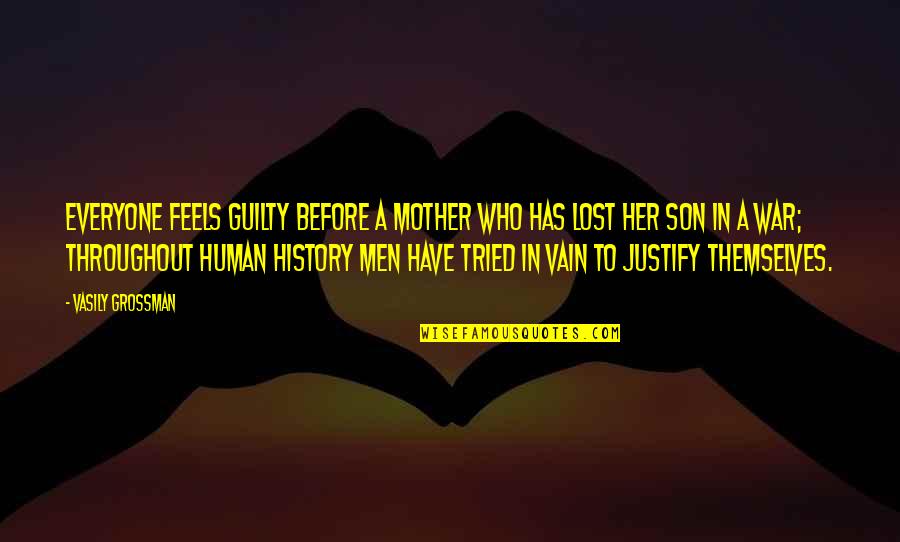 Everyone feels guilty before a mother who has lost her son in a war; throughout human history men have tried in vain to justify themselves. —
Vasily Grossman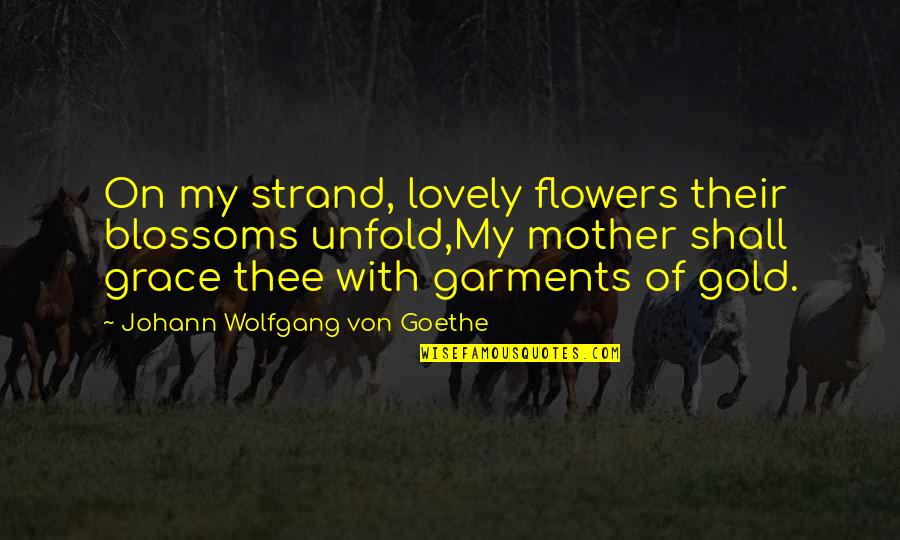 On my strand, lovely flowers their blossoms unfold,
My mother shall grace thee with garments of gold. —
Johann Wolfgang Von Goethe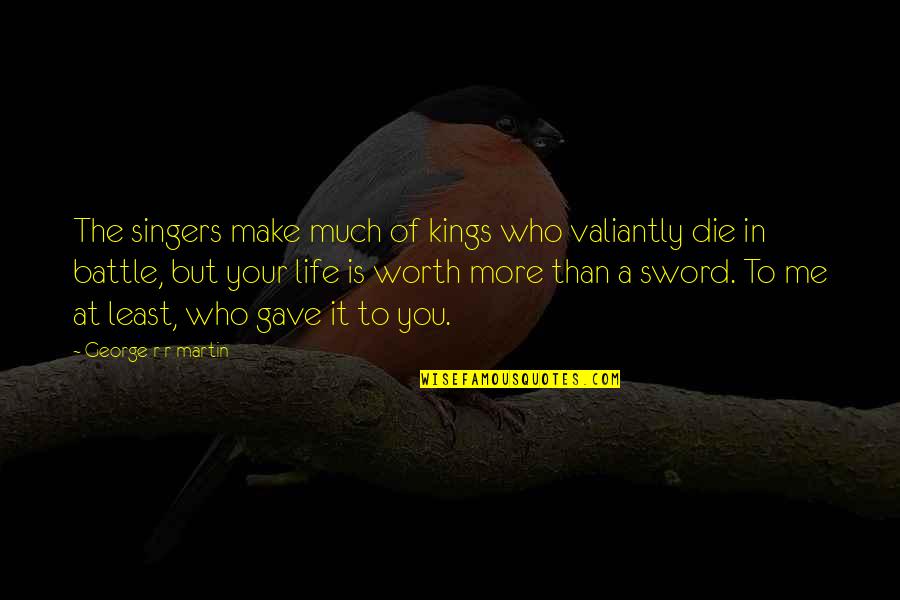 The singers make much of kings who valiantly die in battle, but your life is worth more than a sword. To me at least, who gave it to you. —
George R R Martin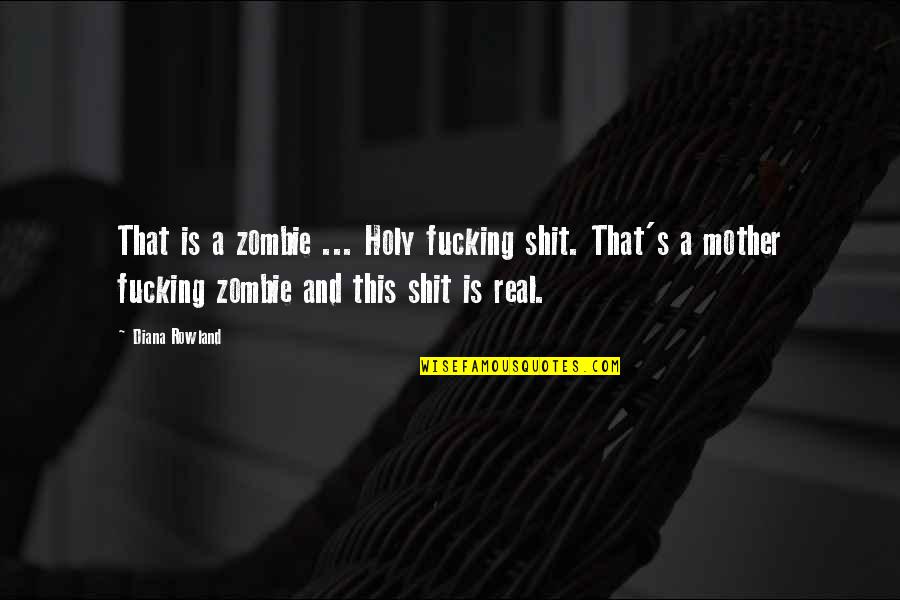 That is a zombie ... Holy fucking shit. That's a mother fucking zombie and this shit is real. —
Diana Rowland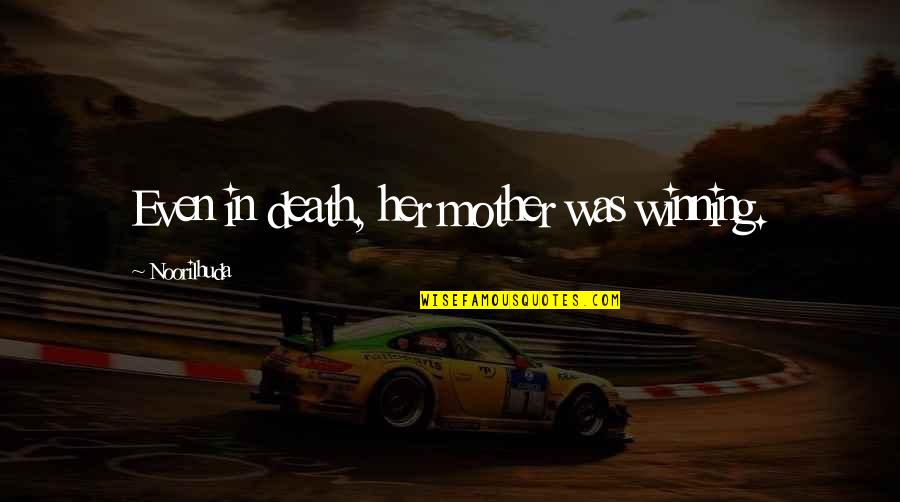 Even in death, her mother was winning. —
Noorilhuda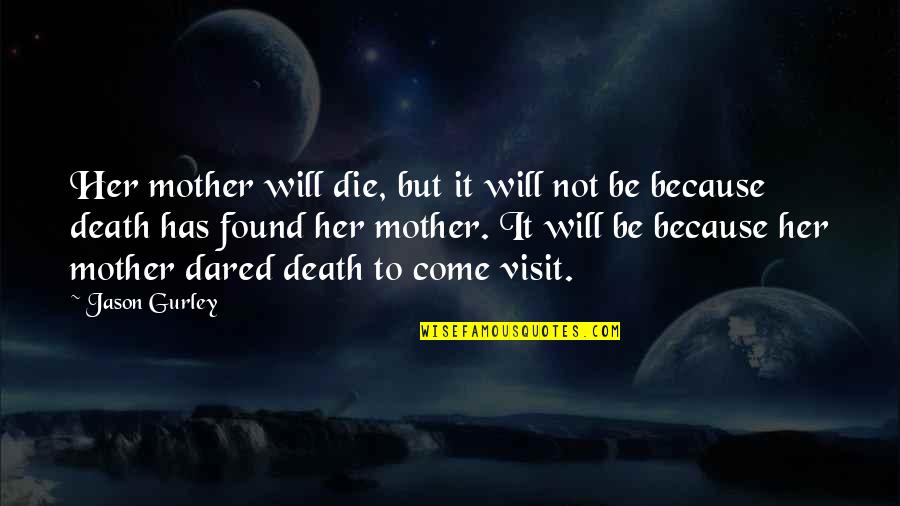 Her mother will die, but it will not be because death has found her mother. It will be because her mother dared death to come visit. —
Jason Gurley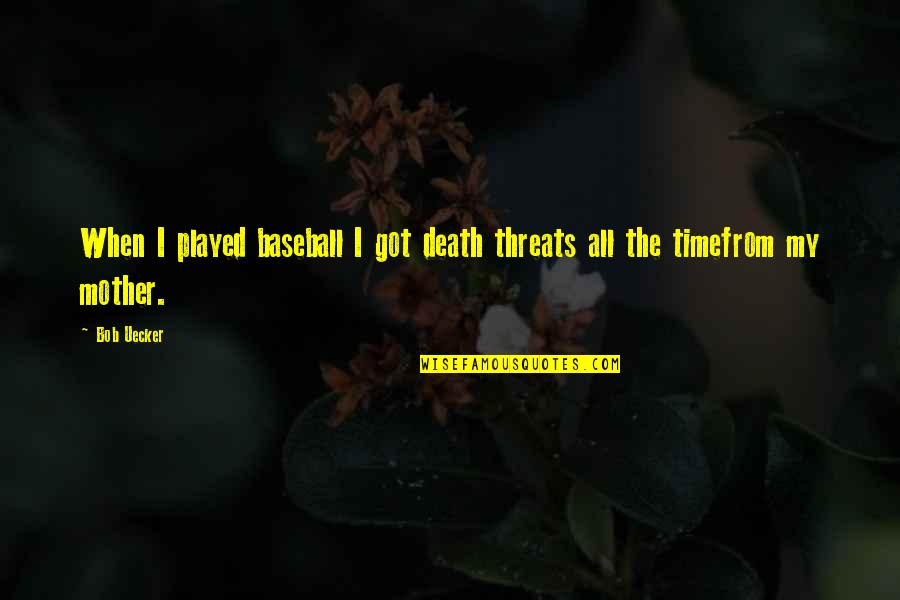 When I played baseball I got death threats all the time
from my mother. —
Bob Uecker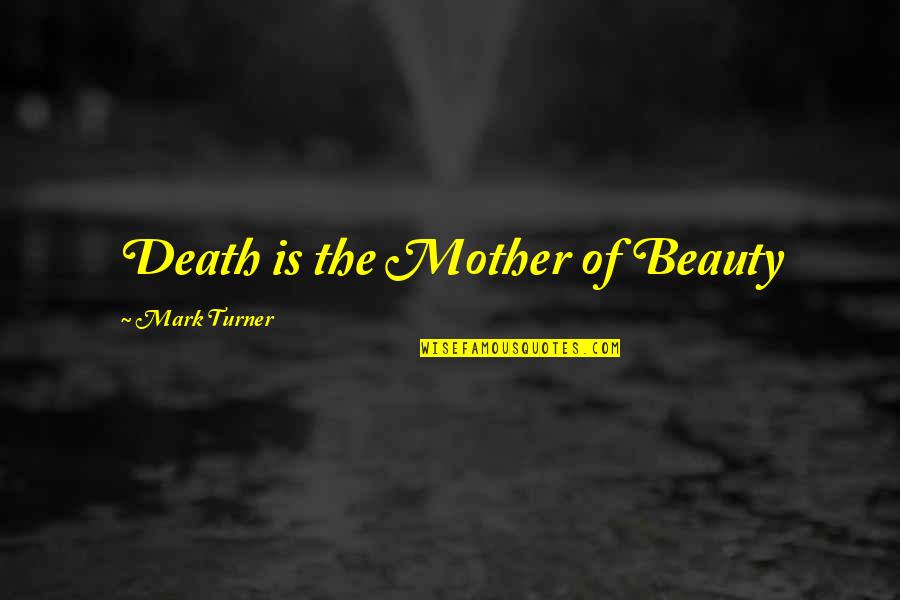 Death is the Mother of Beauty —
Mark Turner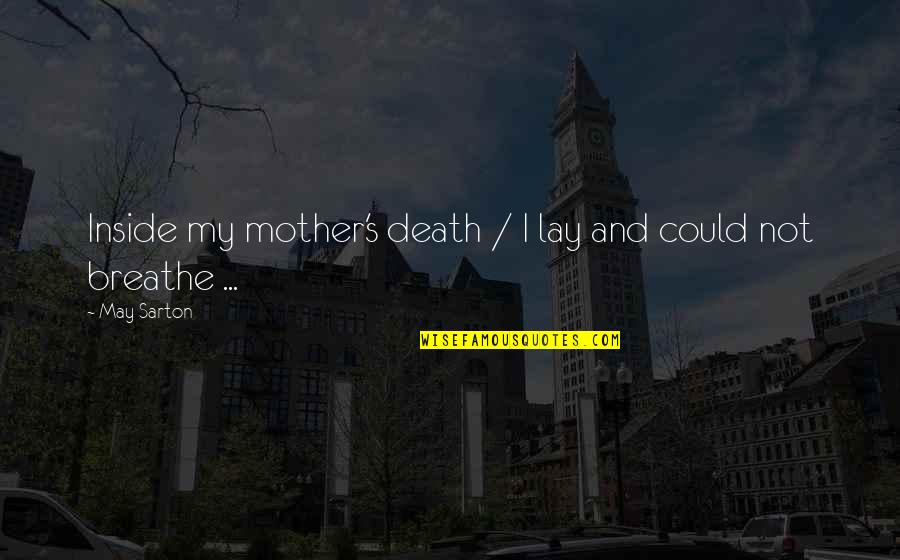 Inside my mother's death / I lay and could not breathe ... —
May Sarton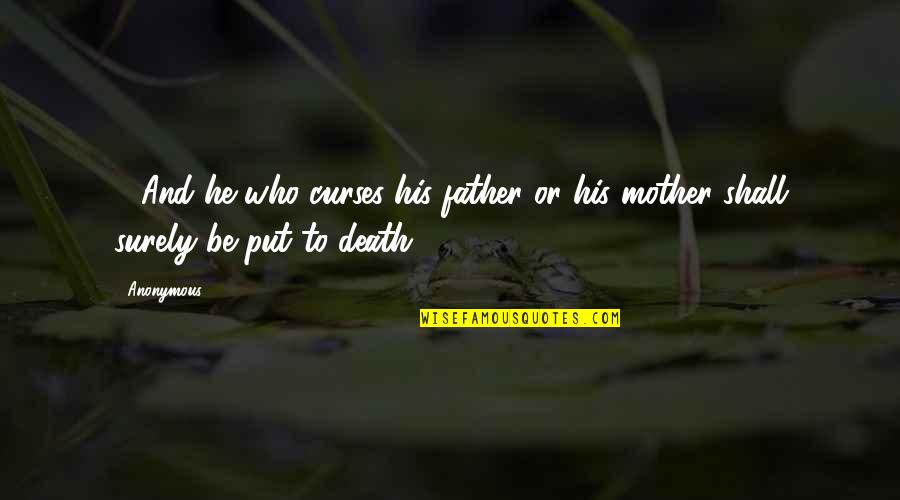 17And he who curses his father or his mother shall surely be put to death. —
Anonymous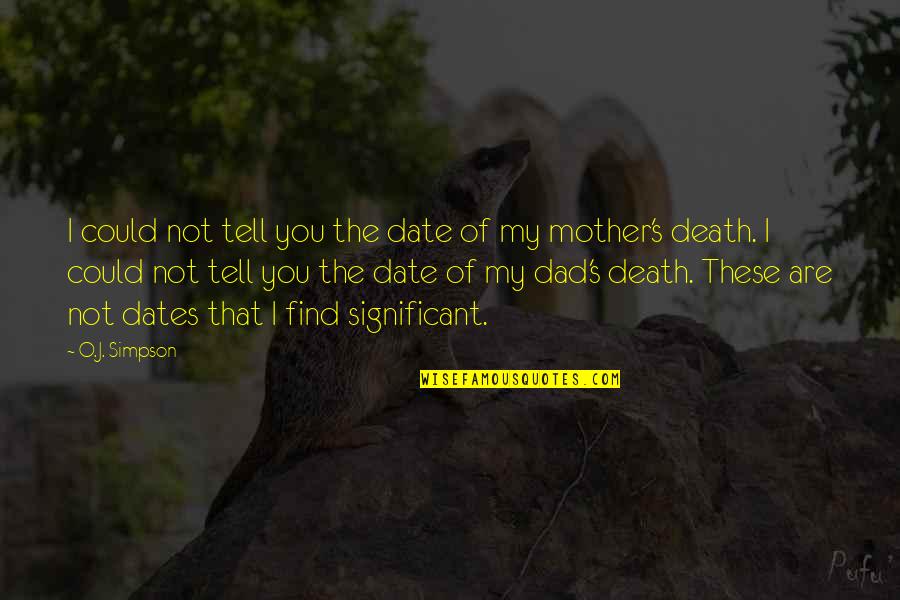 I could not tell you the date of my mother's death. I could not tell you the date of my dad's death. These are not dates that I find significant. —
O.J. Simpson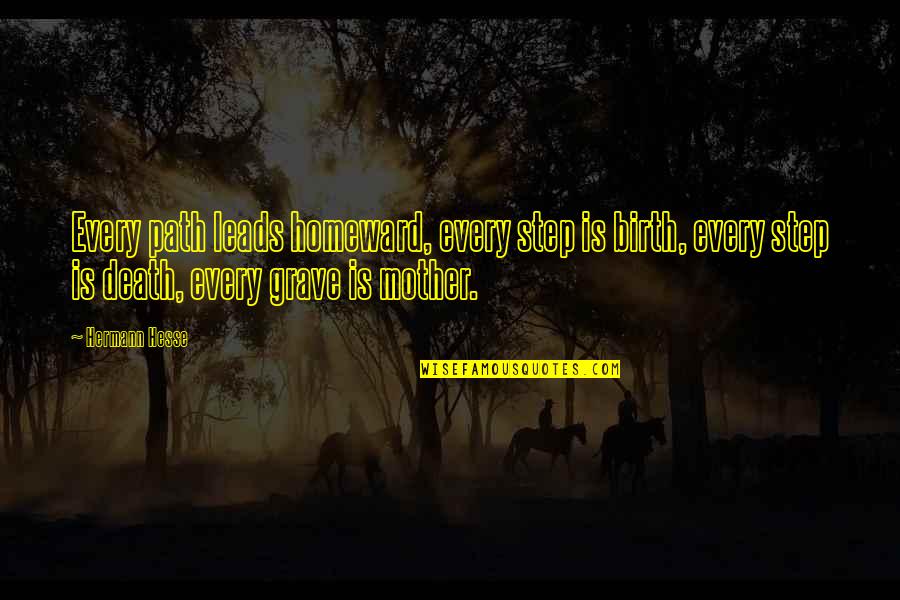 Every path leads homeward, every step is birth, every step is death, every grave is mother. —
Hermann Hesse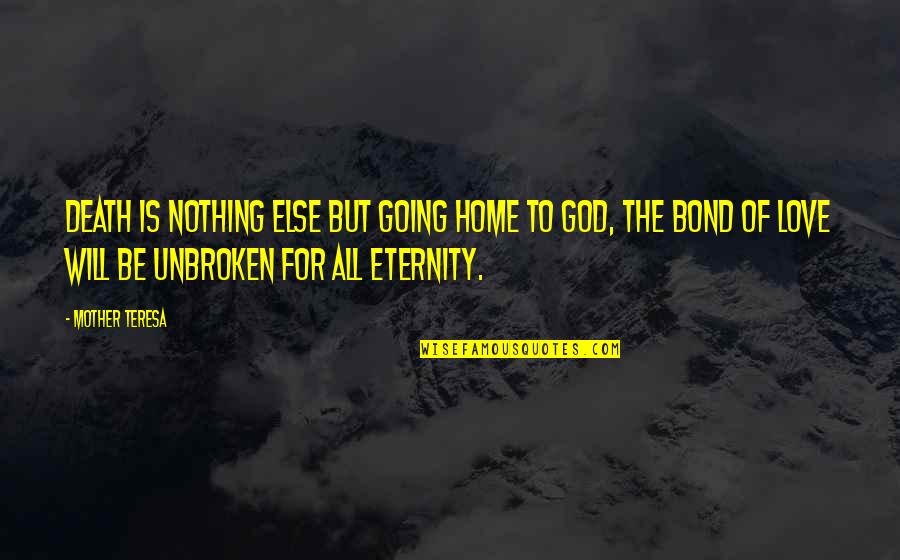 Death is nothing else but going home to God, the bond of love will be unbroken for all eternity. —
Mother Teresa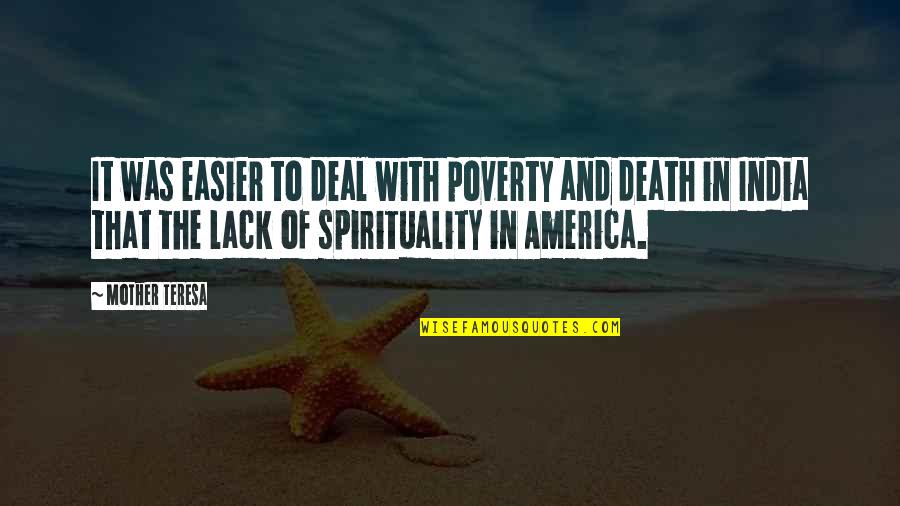 It was easier to deal with poverty and death in India that the lack of spirituality in America. —
Mother Teresa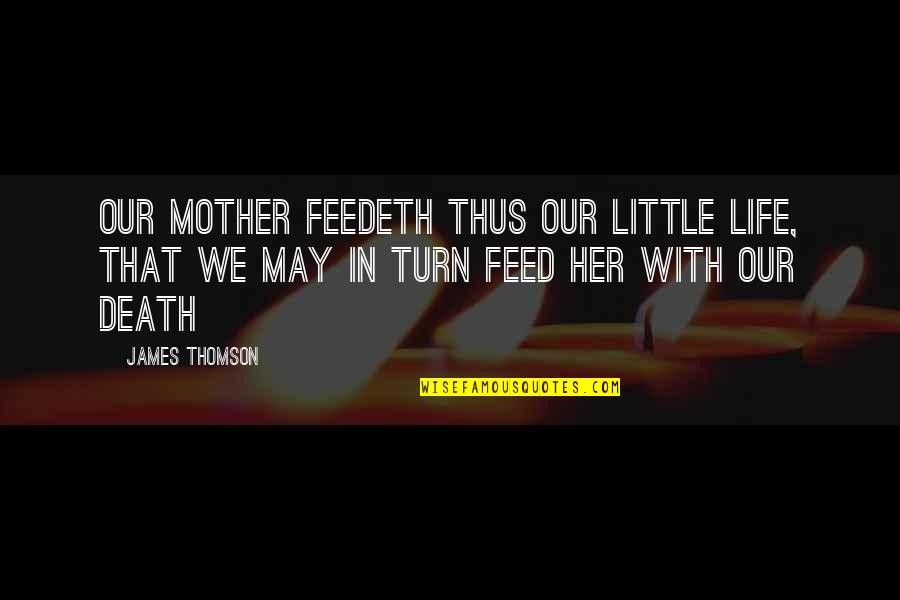 Our Mother feedeth thus our little life, That we may in turn feed her with our death —
James Thomson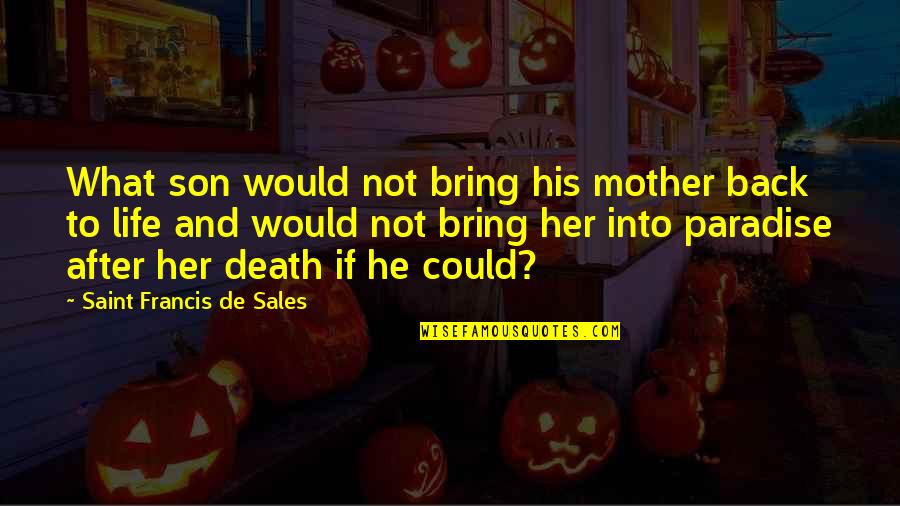 What son would not bring his mother back to life and would not bring her into paradise after her death if he could? —
Saint Francis De Sales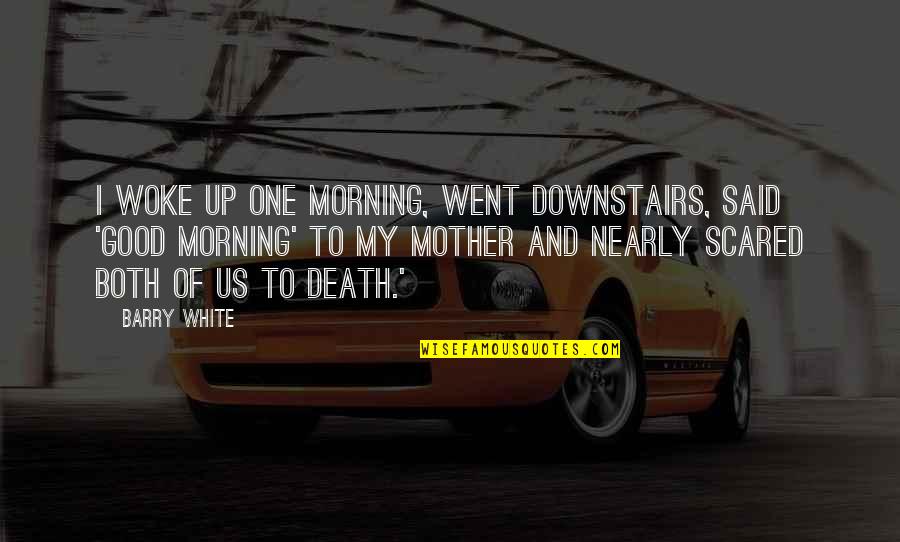 I woke up one morning, went downstairs, said 'Good morning' to my mother and nearly scared both of us to death.' —
Barry White
Without a mother you cannot die. —
Hermann Hesse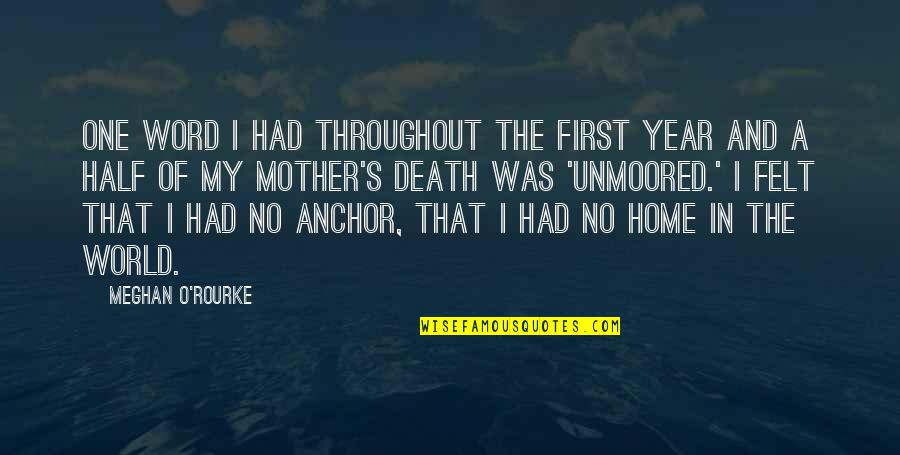 One word I had throughout the first year and a half of my mother's death was 'unmoored.' I felt that I had no anchor, that I had no home in the world. —
Meghan O'Rourke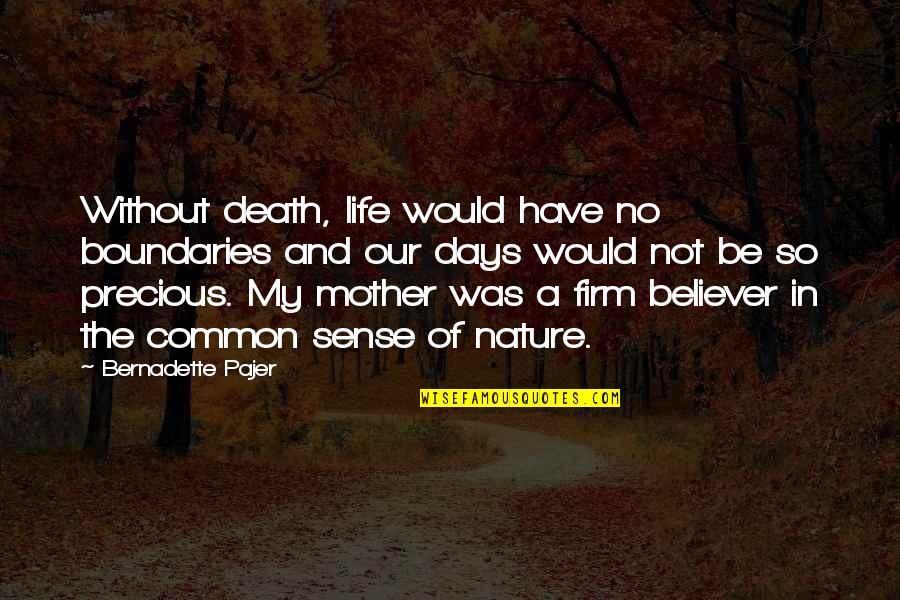 Without death, life would have no boundaries and our days would not be so precious. My mother was a firm believer in the common sense of nature. —
Bernadette Pajer