Pope John XXIII Quotes
Top 34 wise famous quotes and sayings by Pope John XXIII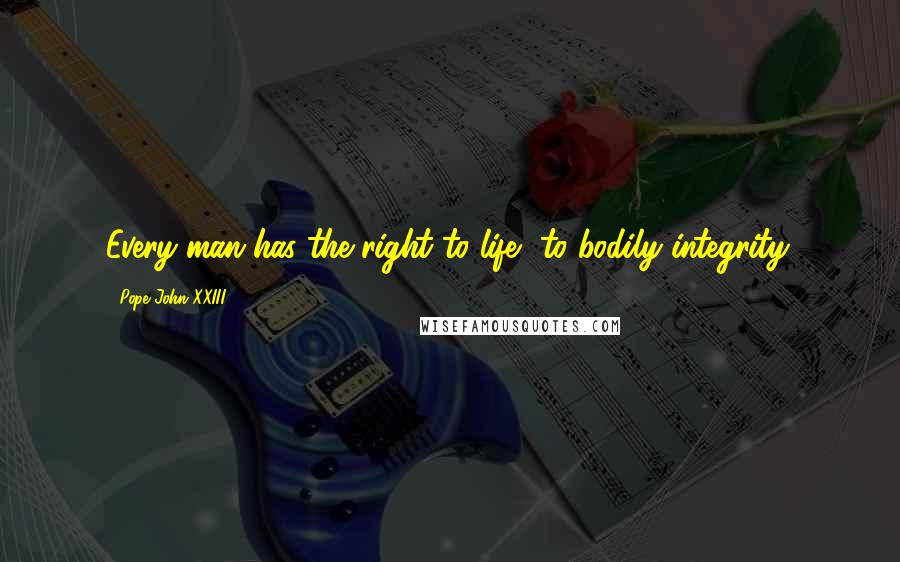 Every man has the right to life, to bodily integrity.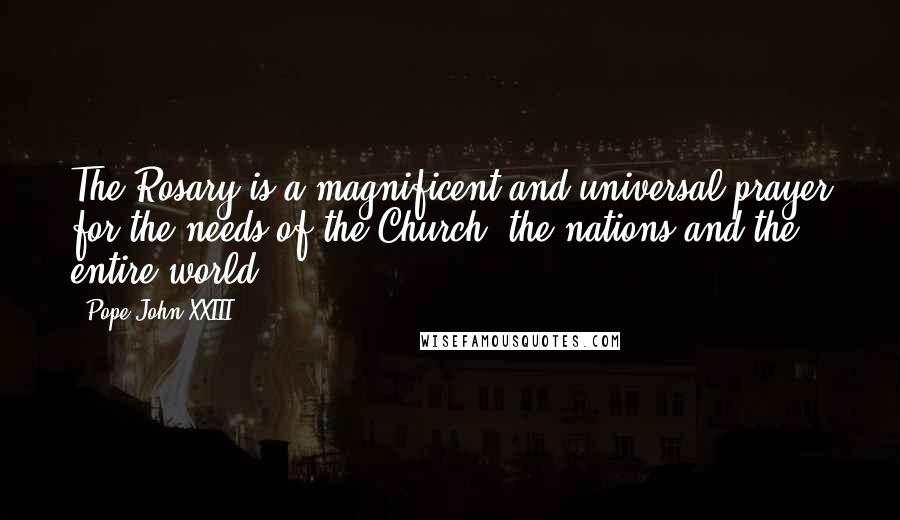 The Rosary is a magnificent and universal prayer for the needs of the Church, the nations and the entire world.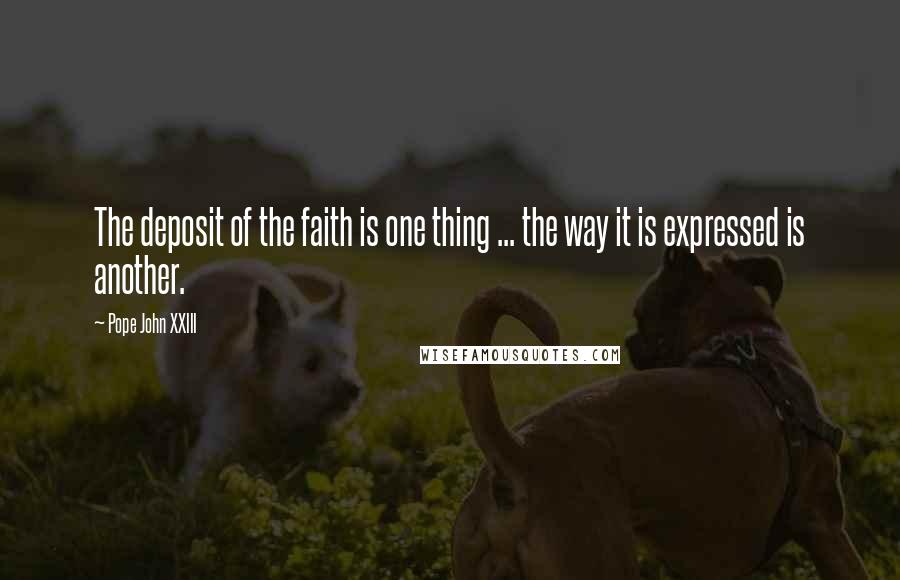 The deposit of the faith is one thing ... the way it is expressed is another.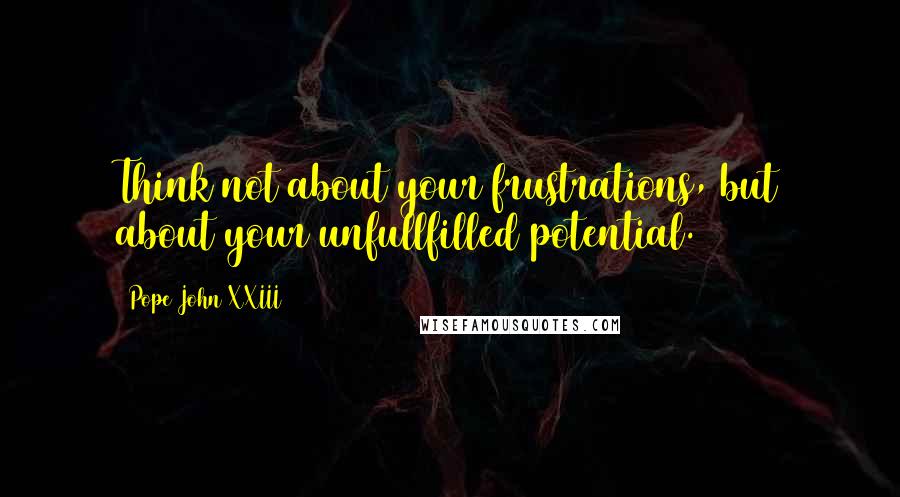 Think not about your frustrations, but about your unfullfilled potential.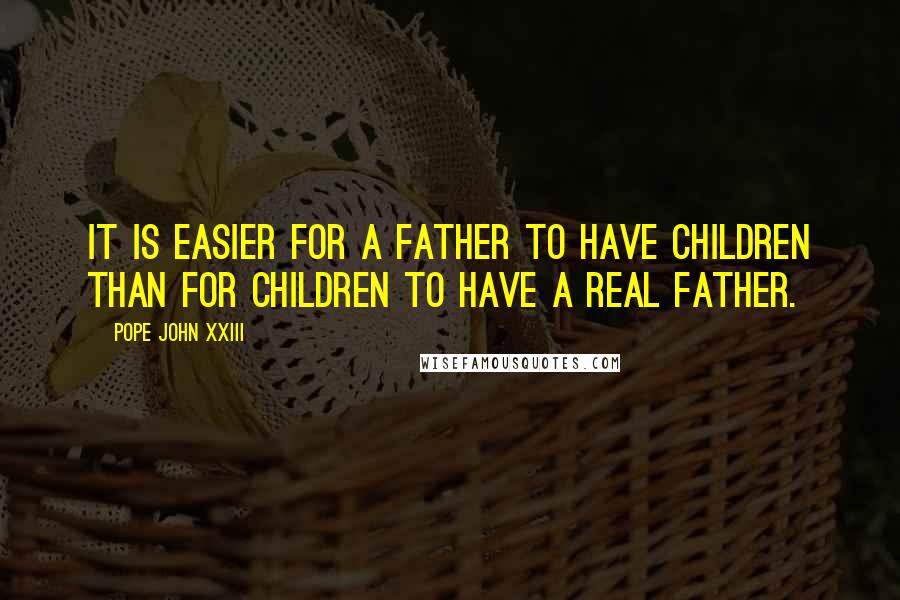 It is easier for a father to have children than for children to have a real father.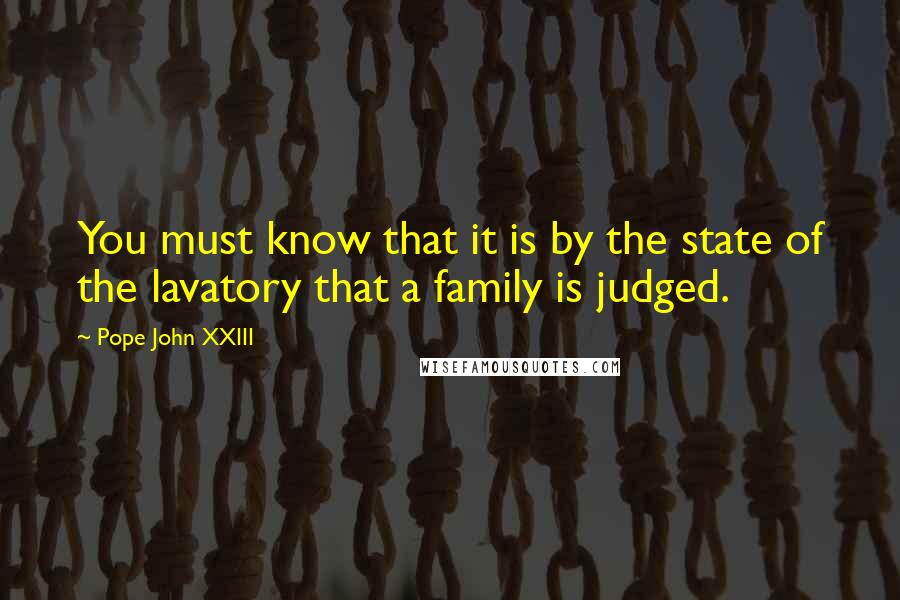 You must know that it is by the state of the lavatory that a family is judged.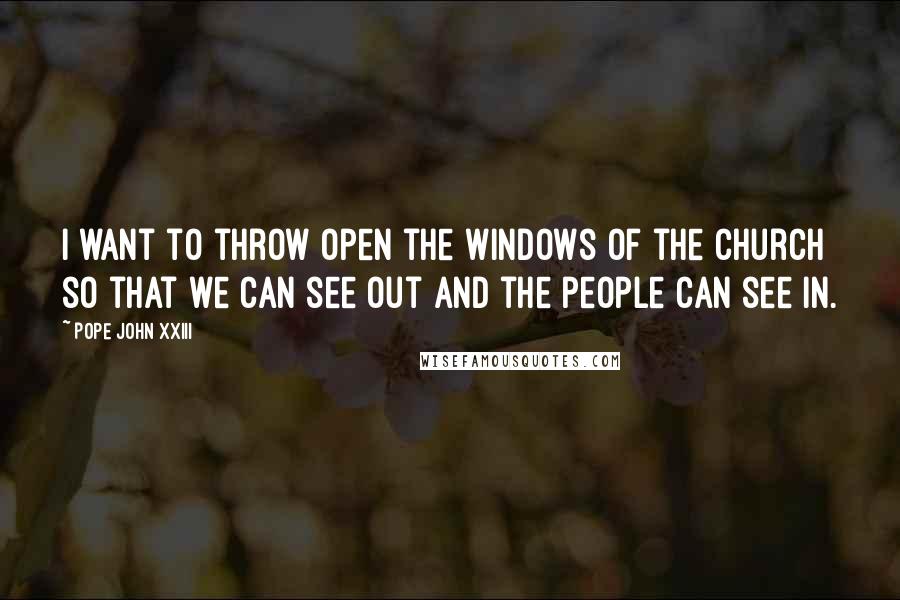 I want to throw open the windows of the Church so that we can see out and the people can see in.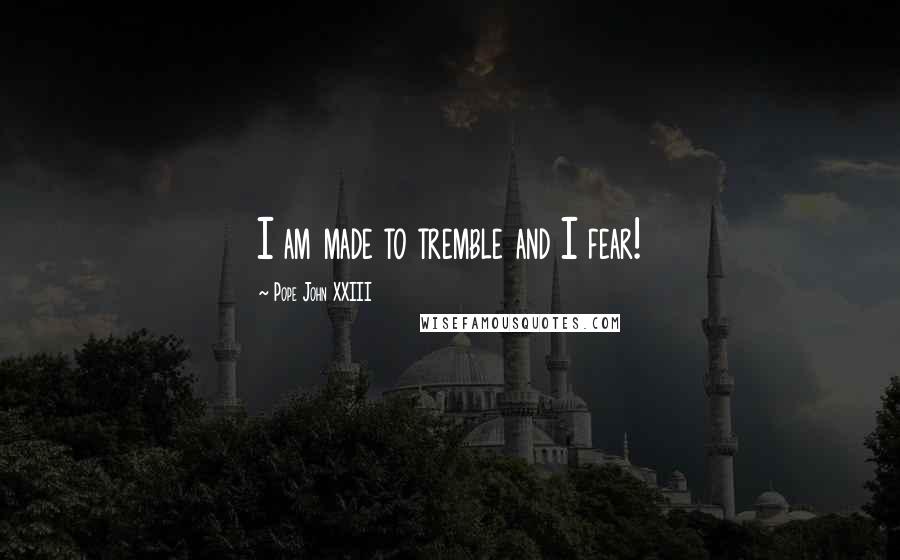 I am made to tremble and I fear!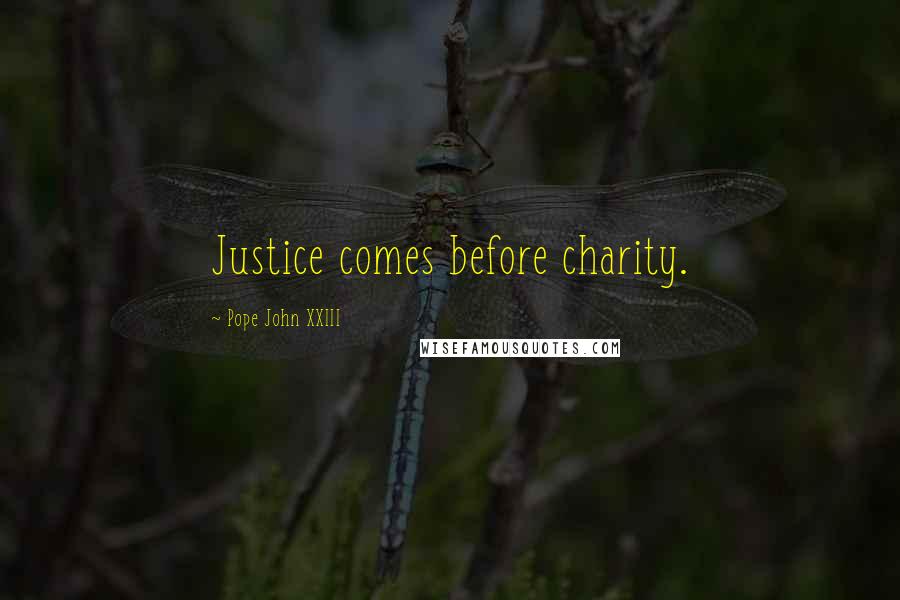 Justice comes before charity.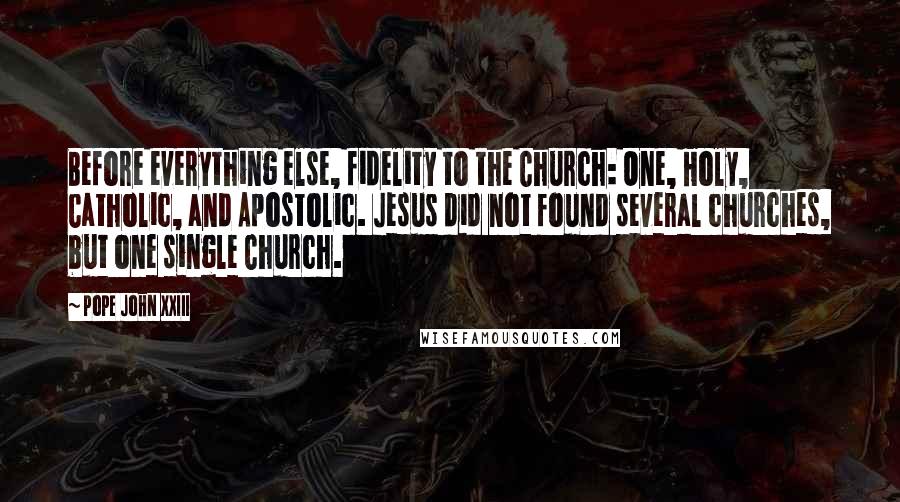 Before everything else, fidelity to the Church: One, Holy, Catholic, and Apostolic. Jesus did not found several churches, but one single Church.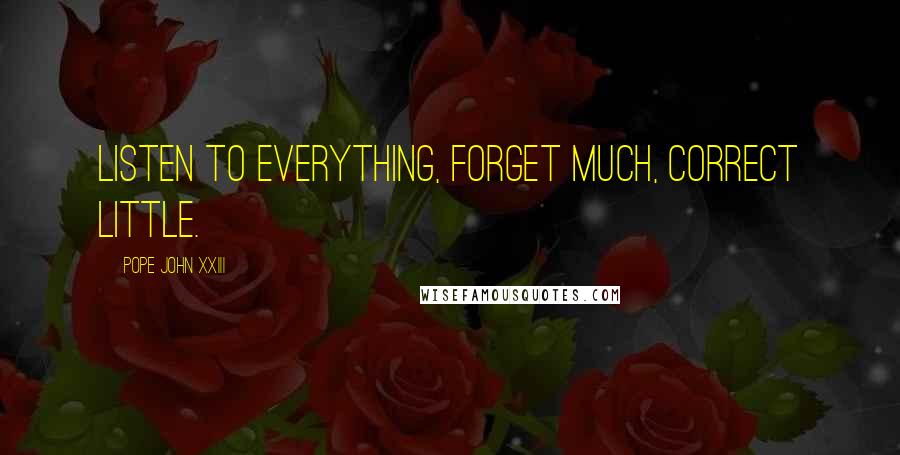 Listen to everything, forget much, correct little.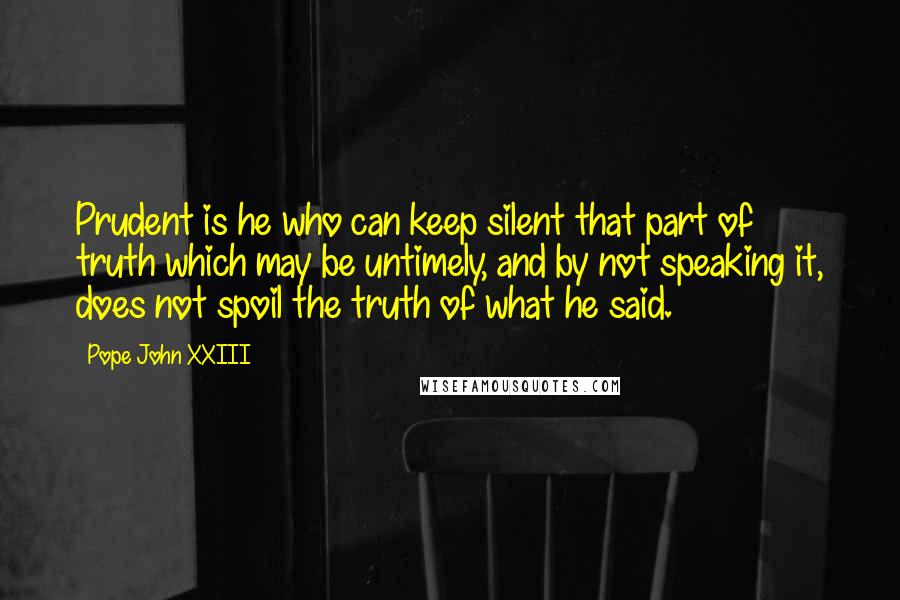 Prudent is he who can keep silent that part of truth which may be untimely, and by not speaking it, does not spoil the truth of what he said.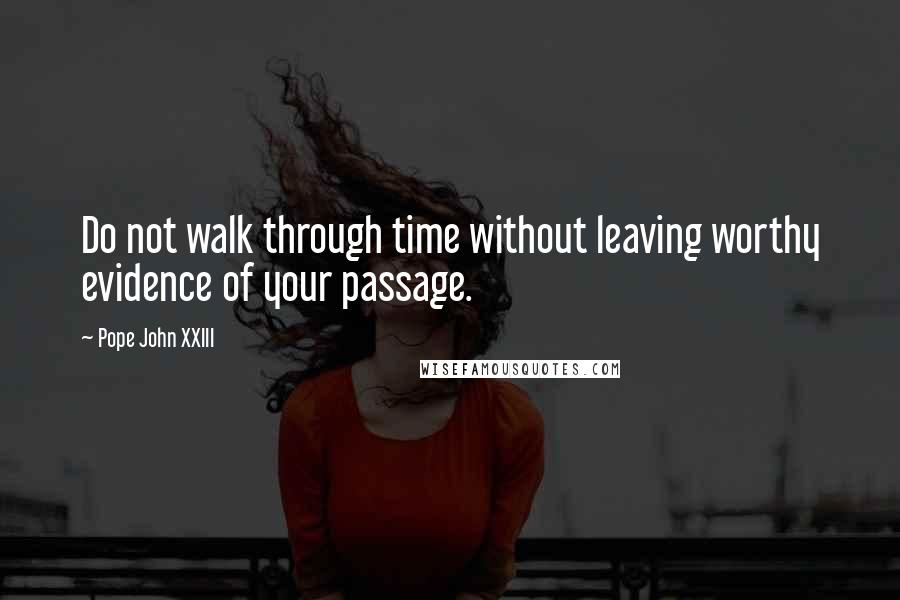 Do not walk through time without leaving worthy evidence of your passage.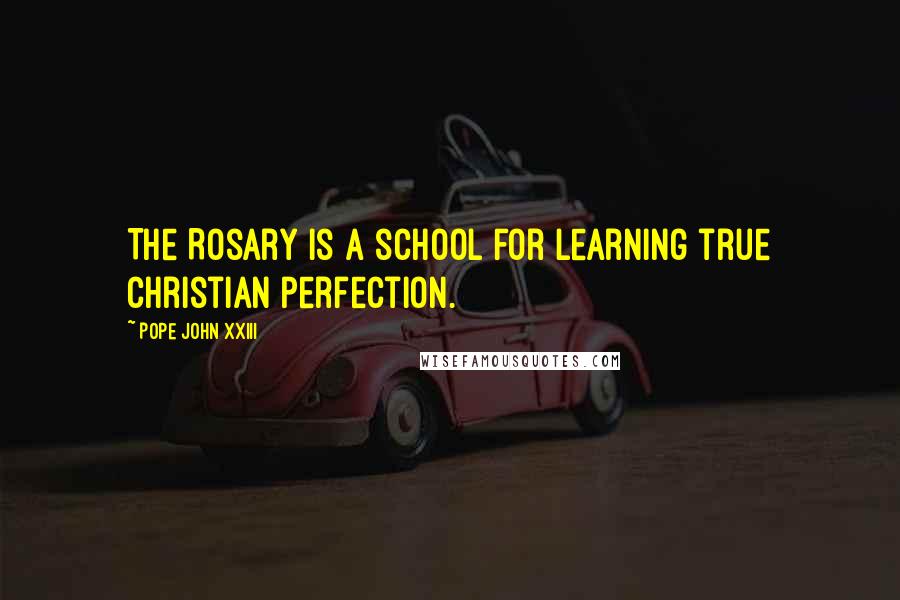 The Rosary is a school for learning true Christian perfection.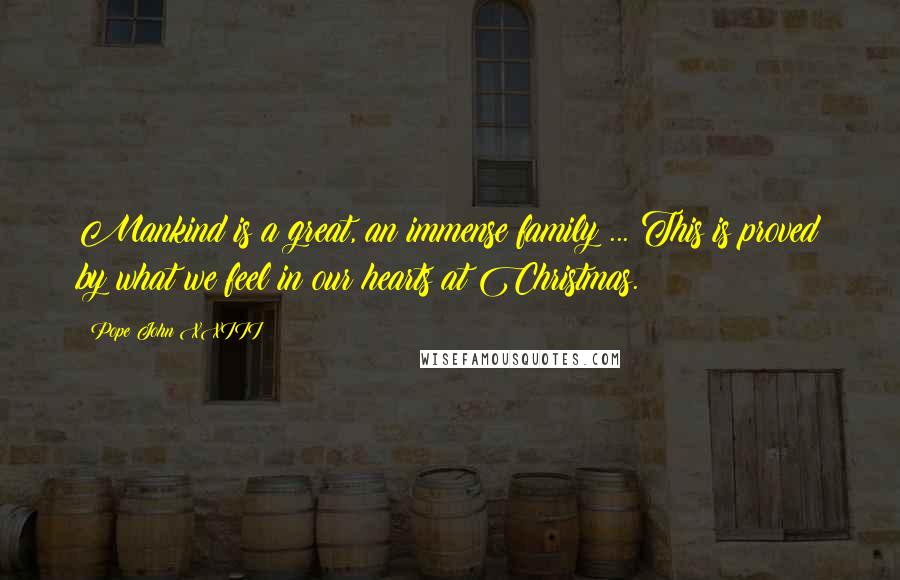 Mankind is a great, an immense family ... This is proved by what we feel in our hearts at Christmas.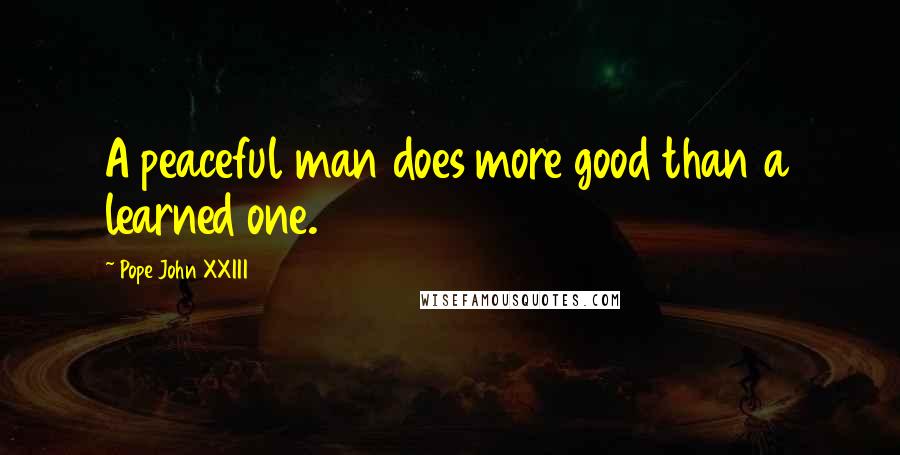 A peaceful man does more good than a learned one.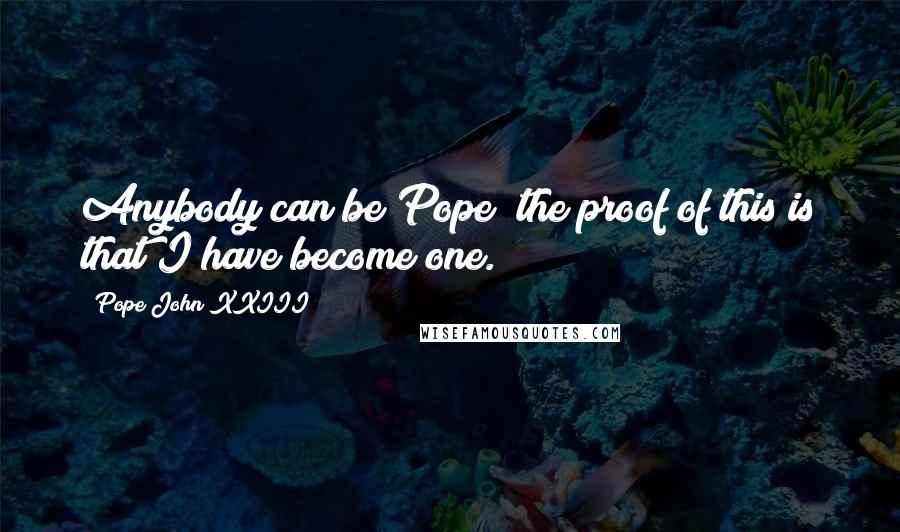 Anybody can be Pope; the proof of this is that I have become one.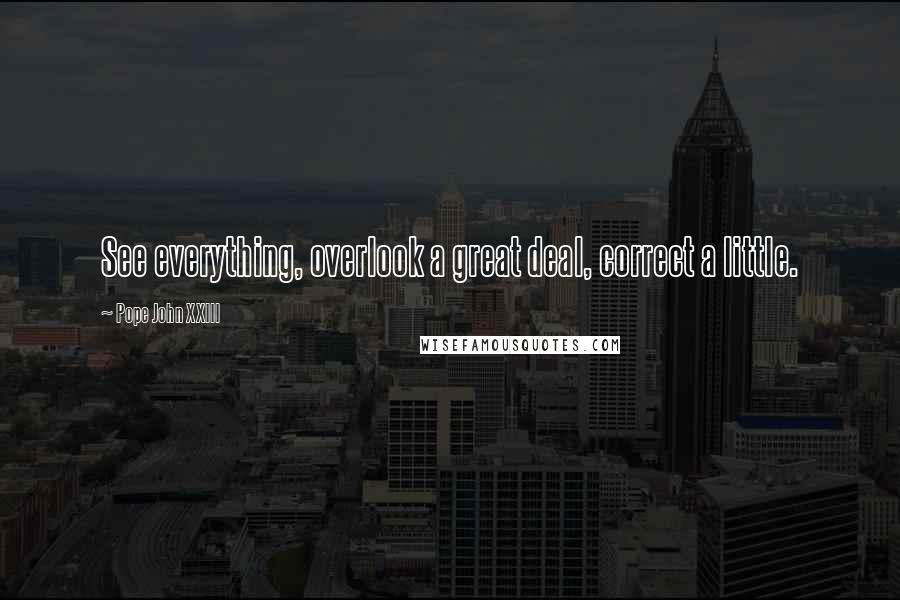 See everything, overlook a great deal, correct a little.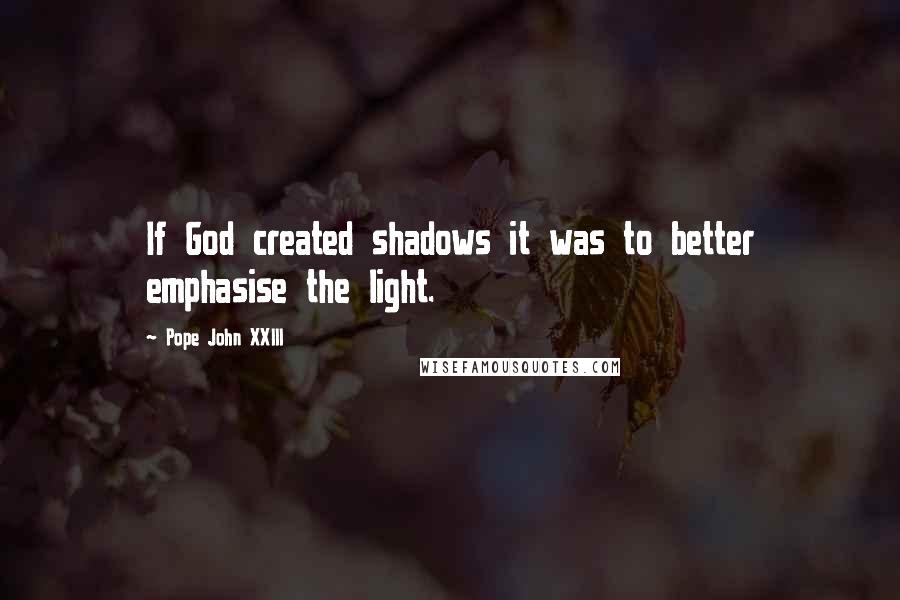 If God created shadows it was to better emphasise the light.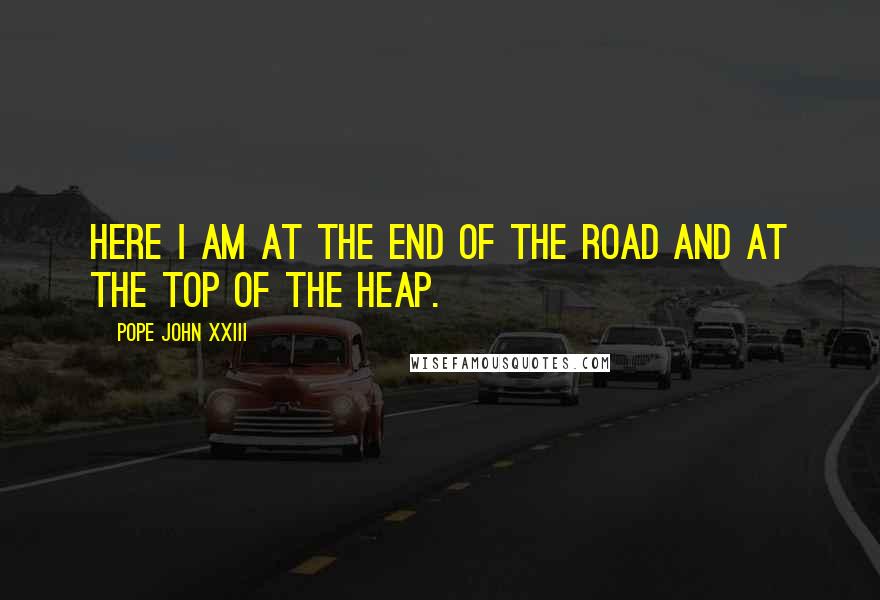 Here I am at the end of the road and at the top of the heap.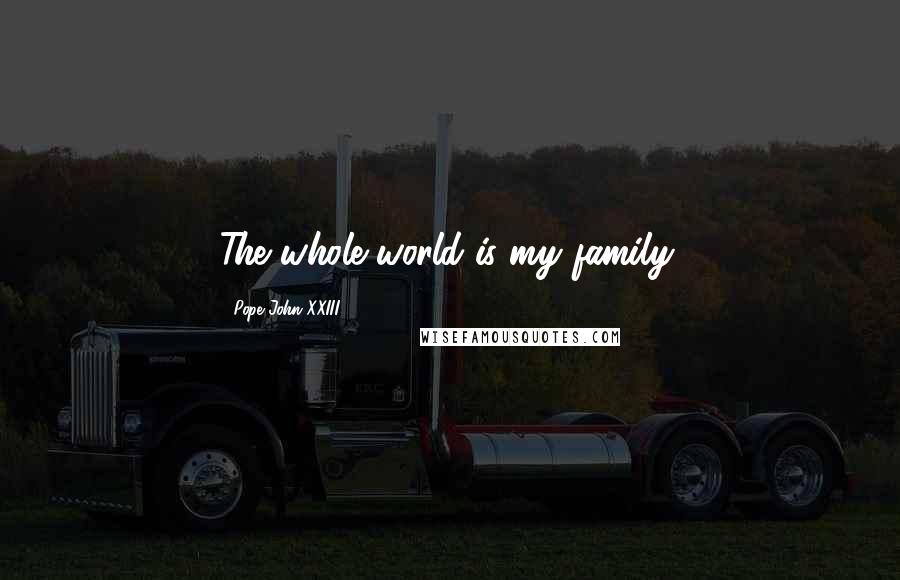 The whole world is my family.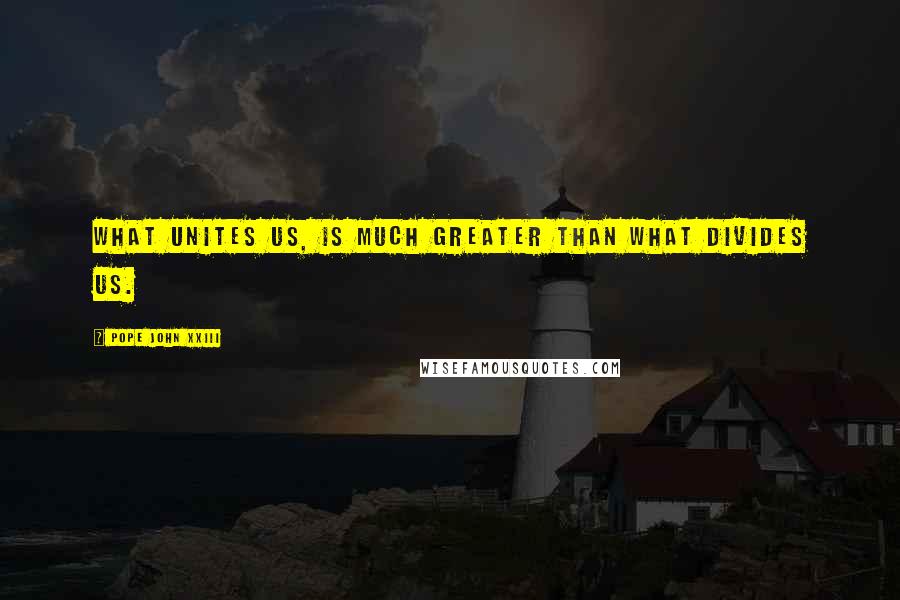 What unites us, is much greater than what divides us.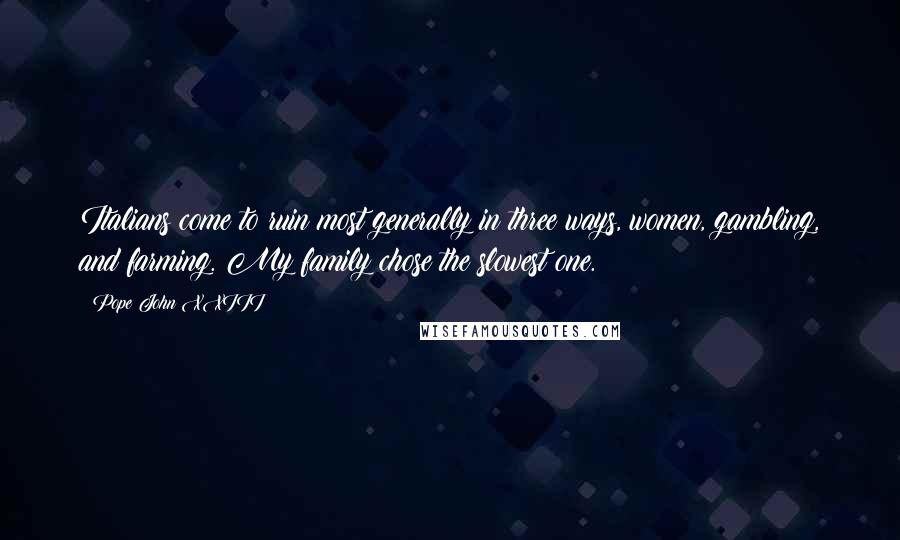 Italians come to ruin most generally in three ways, women, gambling, and farming. My family chose the slowest one.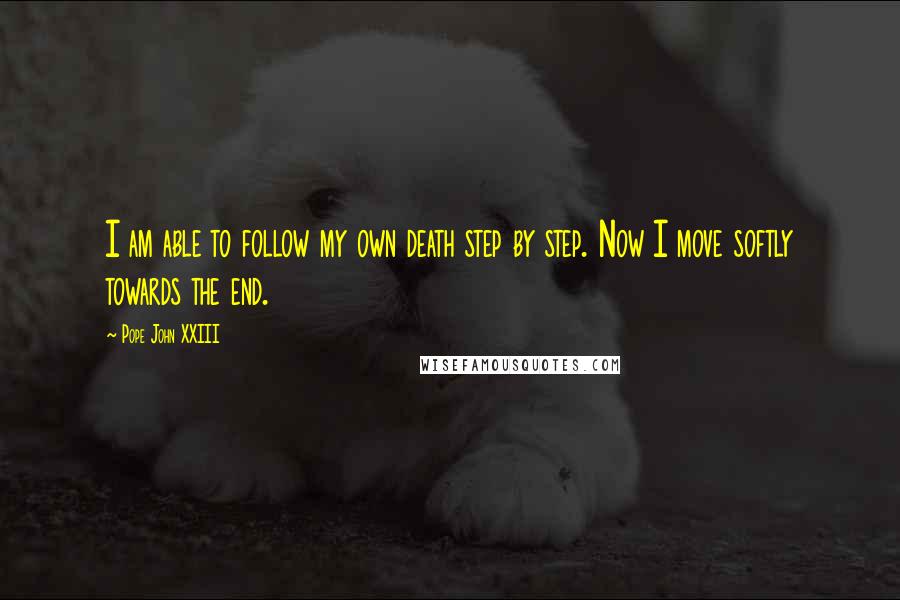 I am able to follow my own death step by step. Now I move softly towards the end.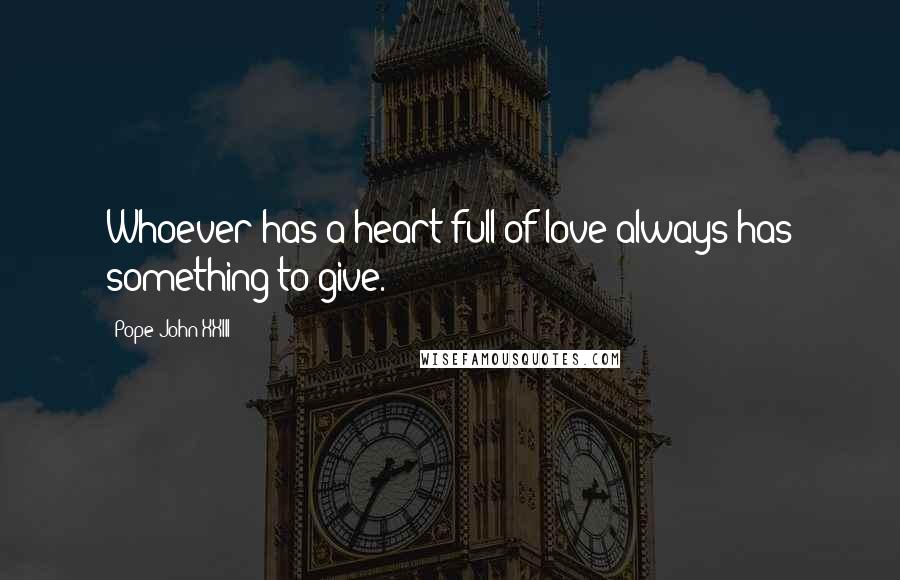 Whoever has a heart full of love always has something to give.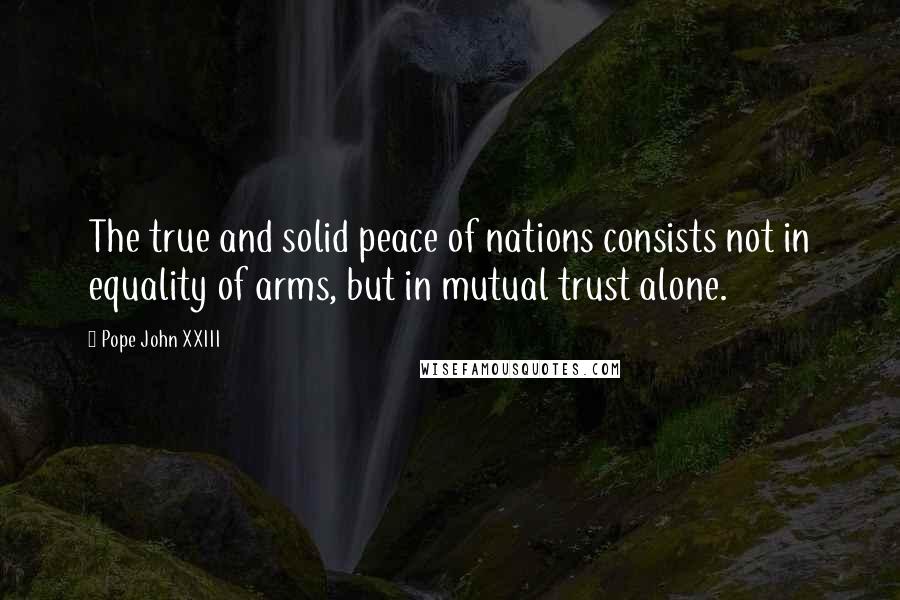 The true and solid peace of nations consists not in equality of arms, but in mutual trust alone.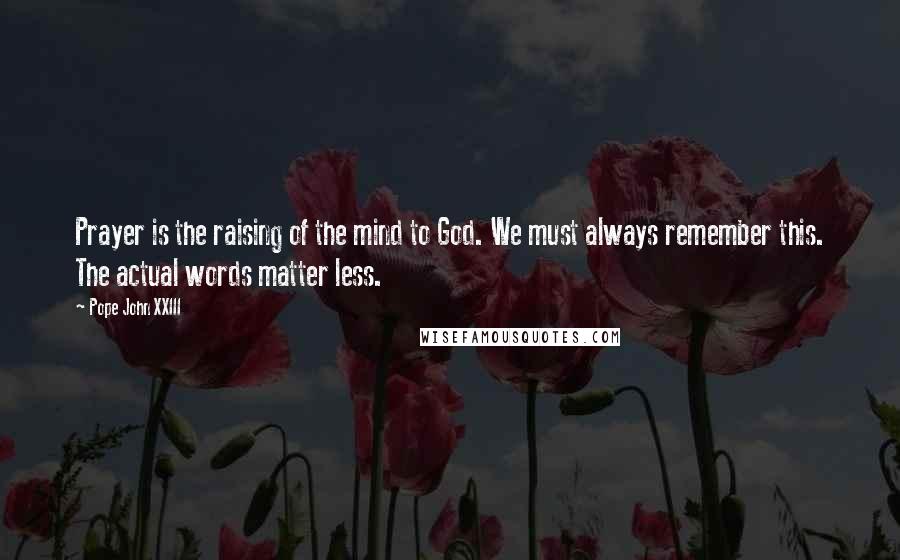 Prayer is the raising of the mind to God. We must always remember this. The actual words matter less.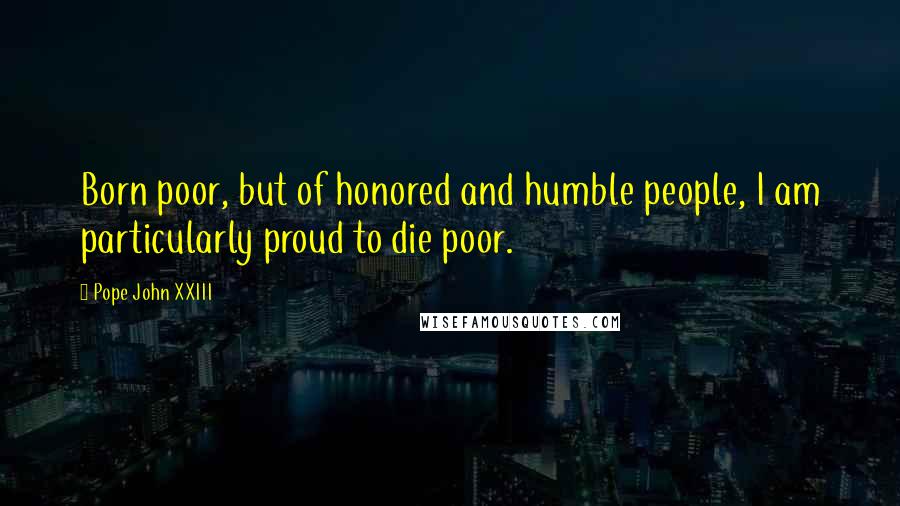 Born poor, but of honored and humble people, I am particularly proud to die poor.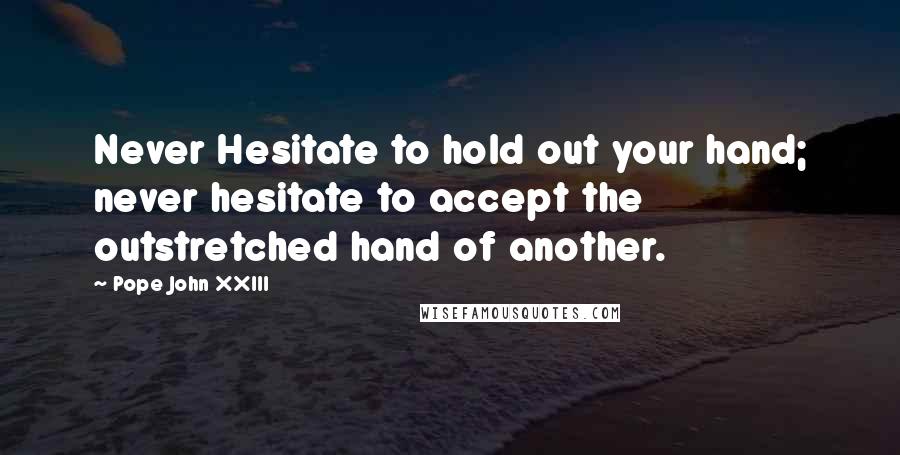 Never Hesitate to hold out your hand; never hesitate to accept the outstretched hand of another.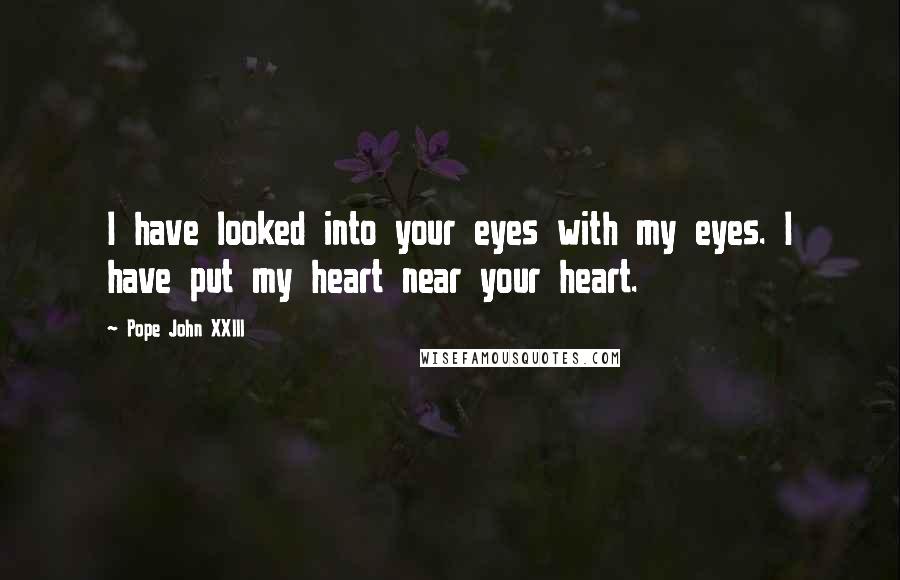 I have looked into your eyes with my eyes. I have put my heart near your heart.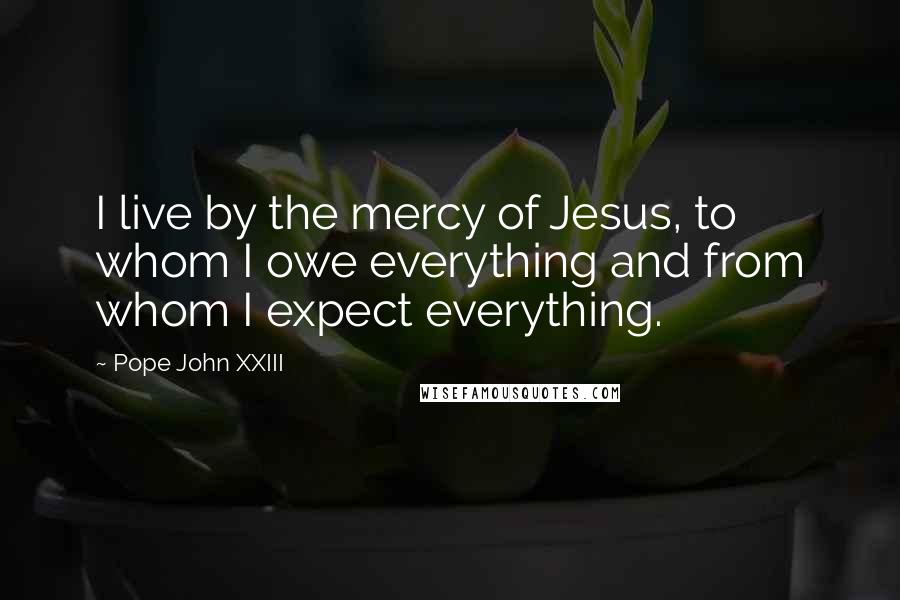 I live by the mercy of Jesus, to whom I owe everything and from whom I expect everything.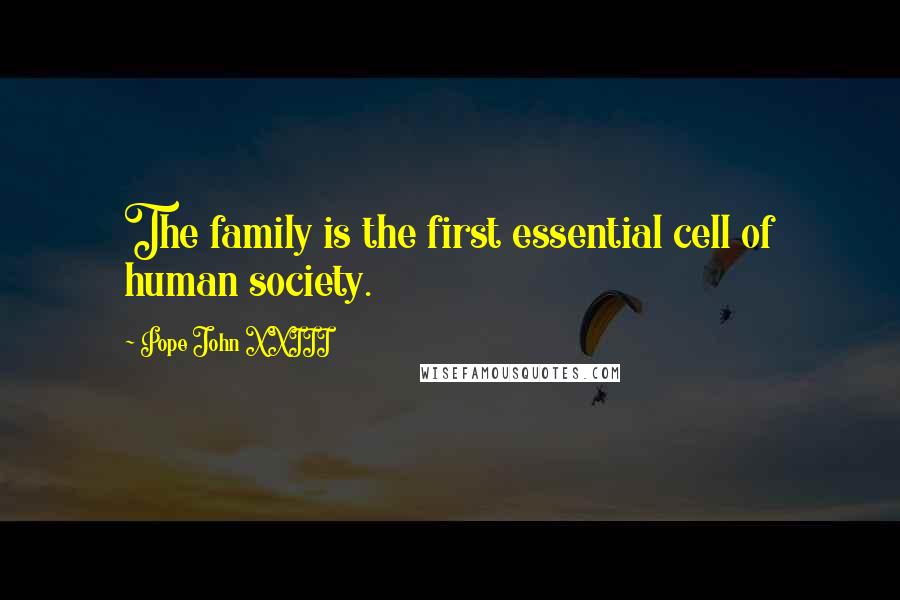 The family is the first essential cell of human society.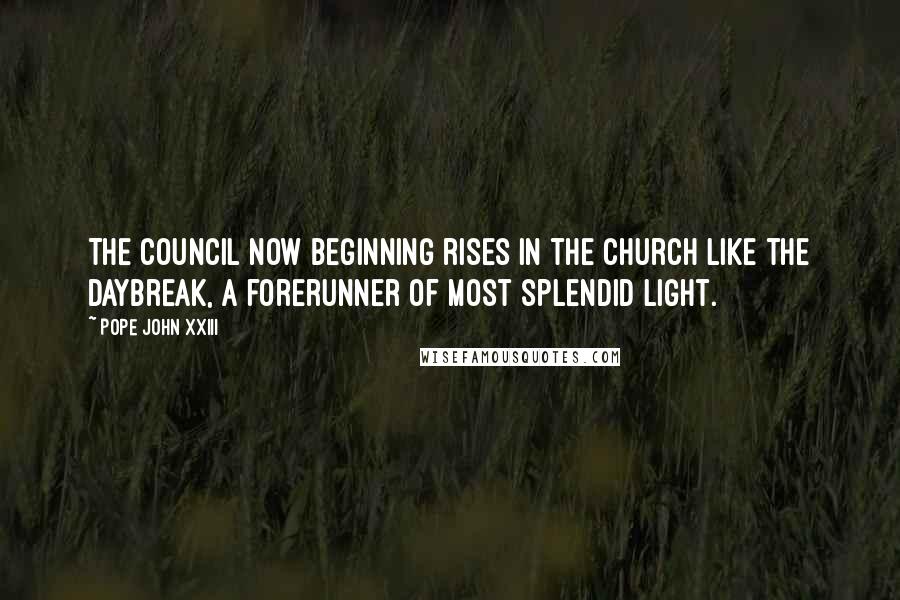 The council now beginning rises in the Church like the daybreak, a forerunner of most splendid light.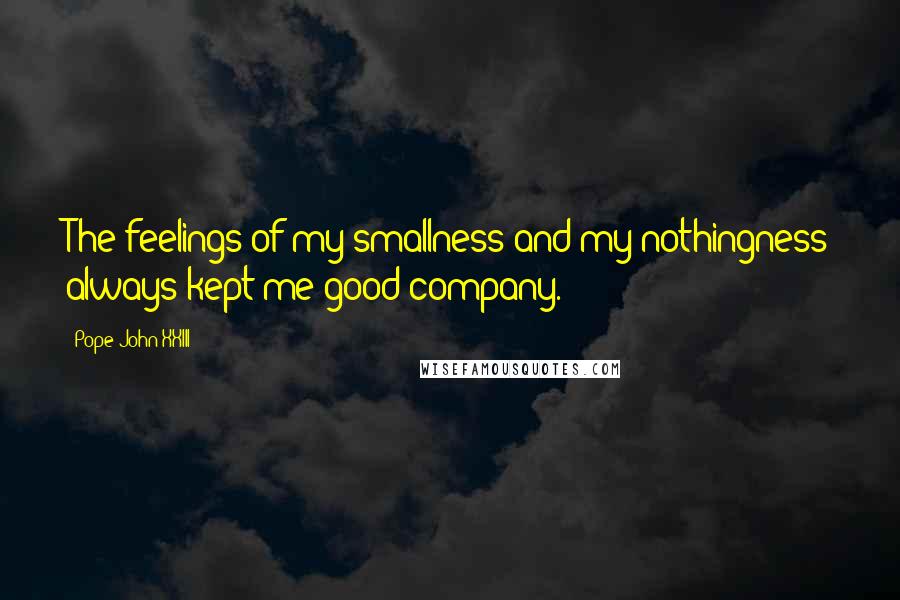 The feelings of my smallness and my nothingness always kept me good company.