Osayi Emokpae Lasisi Quotes
Top 12 wise famous quotes and sayings by Osayi Emokpae Lasisi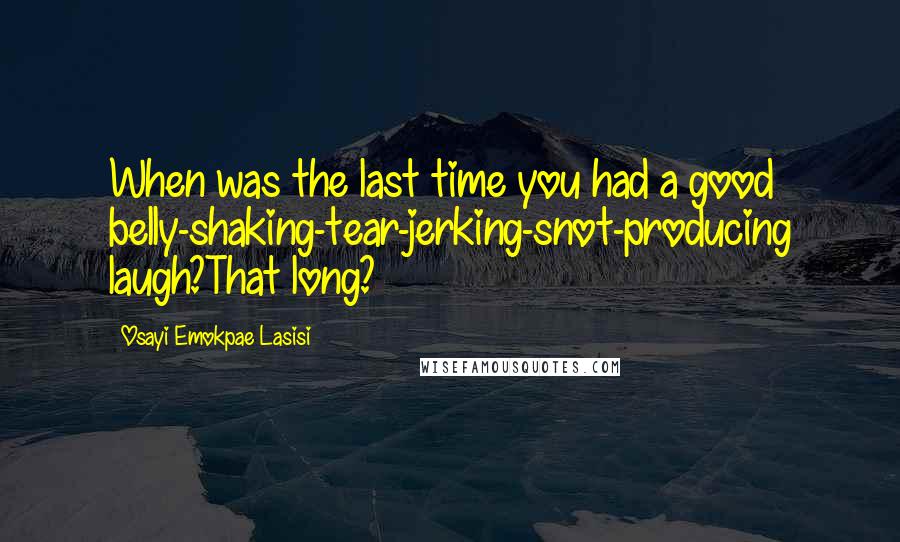 When was the last time you had a good belly-shaking-tear-jerking-snot-producing laugh?
That long?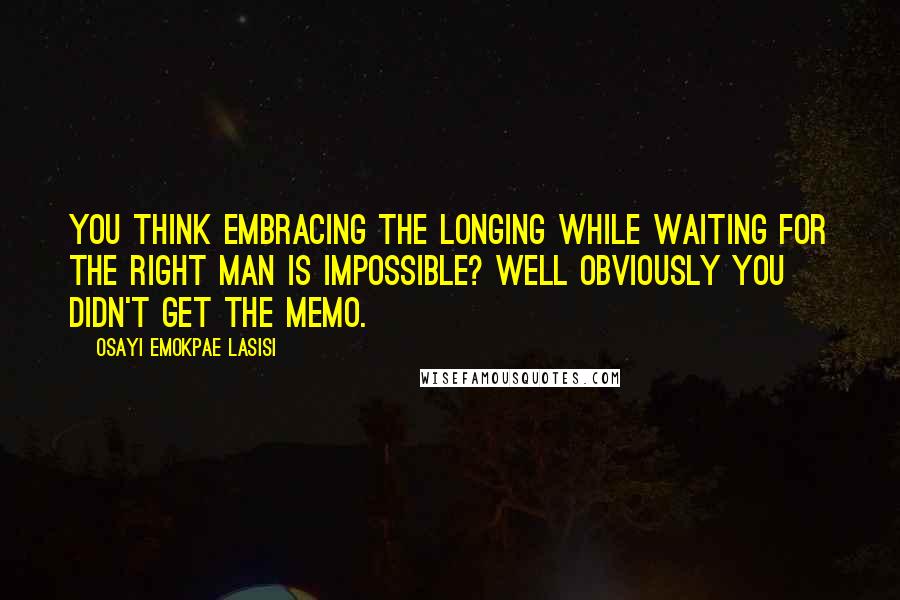 You think embracing the longing while waiting for the right man is impossible? Well obviously you didn't get the memo.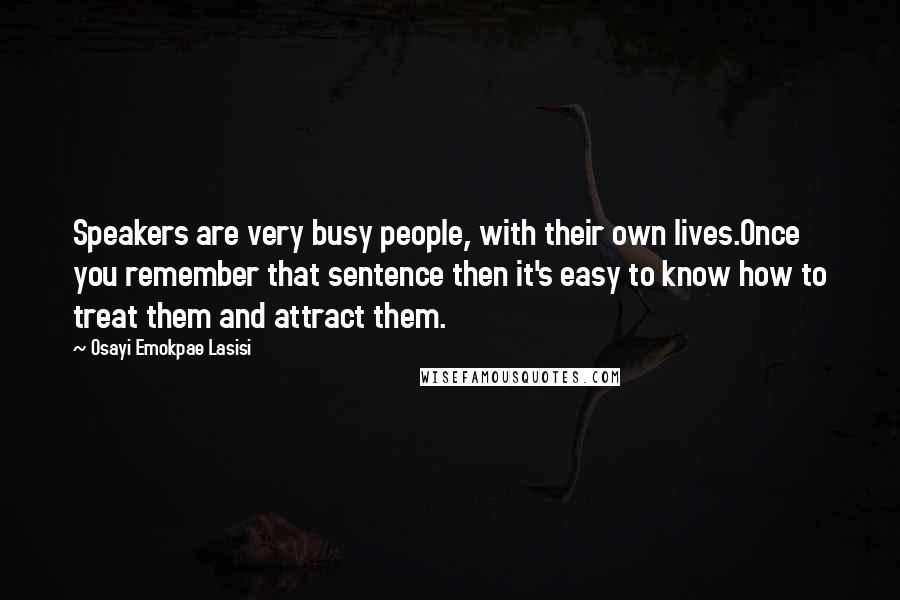 Speakers are very busy people, with their own lives.
Once you remember that sentence then it's easy to know how to treat them and attract them.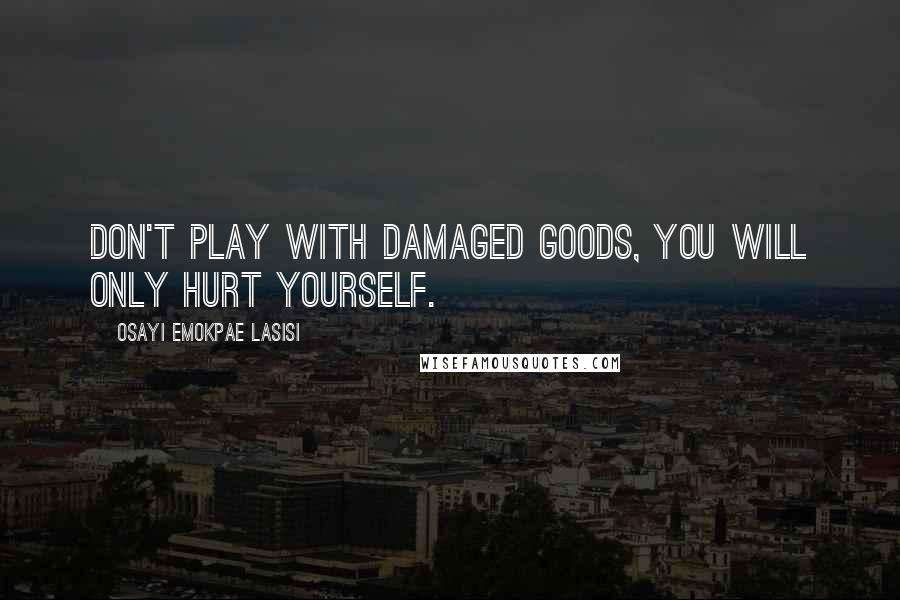 Don't play with damaged goods, you will only hurt yourself.
Sometimes you have to deprive someone of the pleasure of being with you so that they can realize how much they need you in their lives ...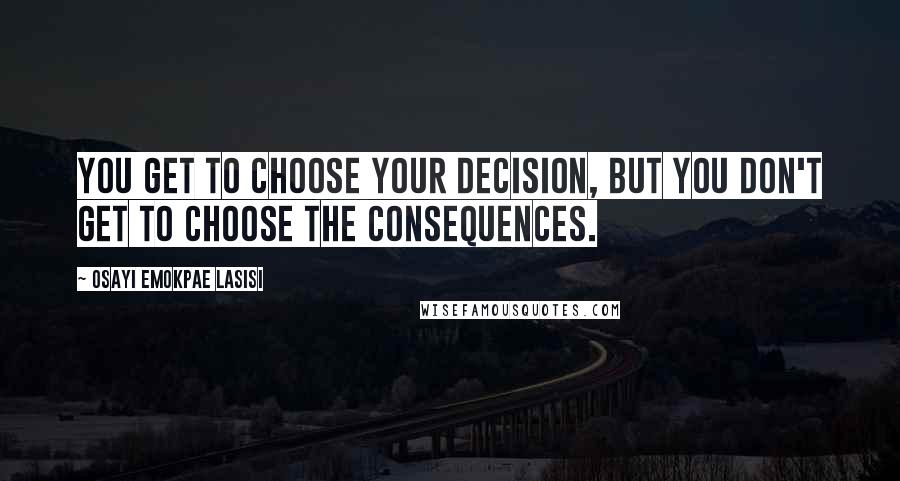 You get to choose your decision, but you don't get to choose the consequences.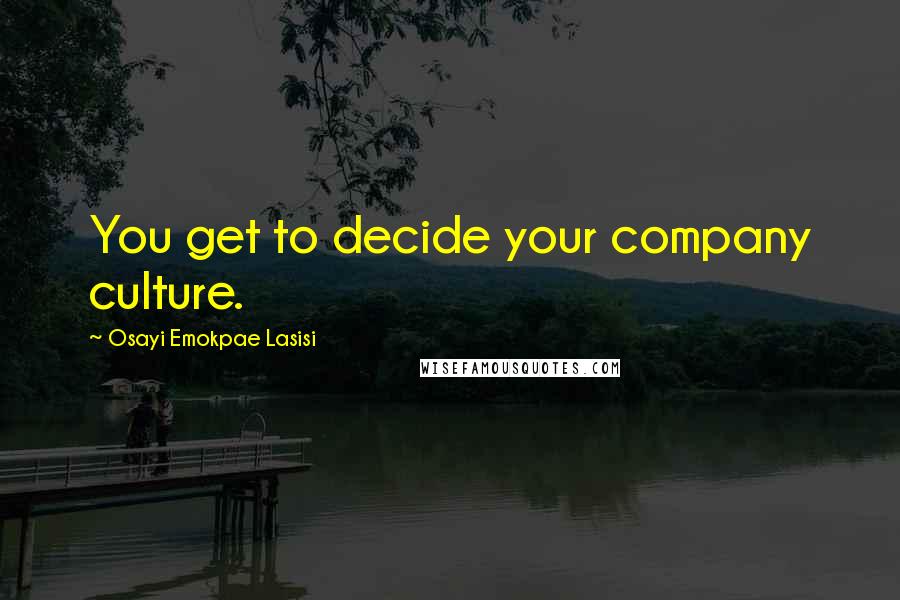 You get to decide your company culture.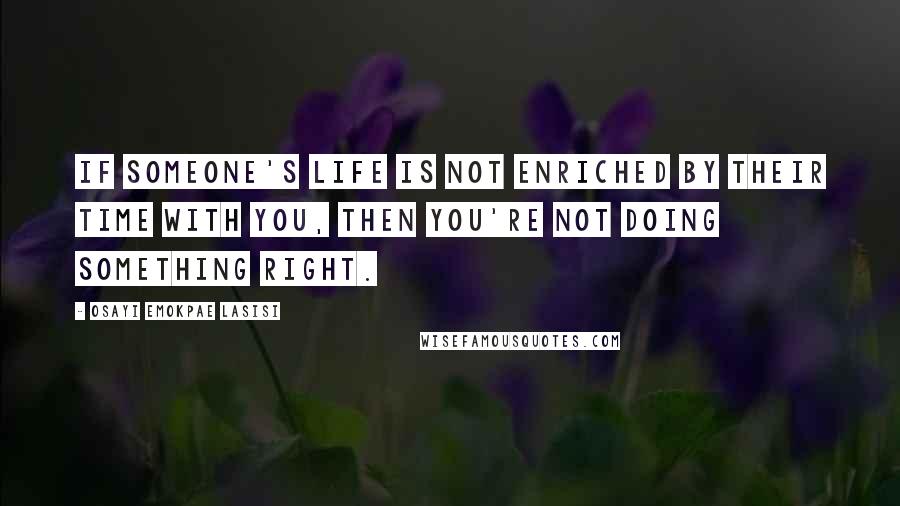 If someone's life is not enriched by their time with you, then you're not doing something right.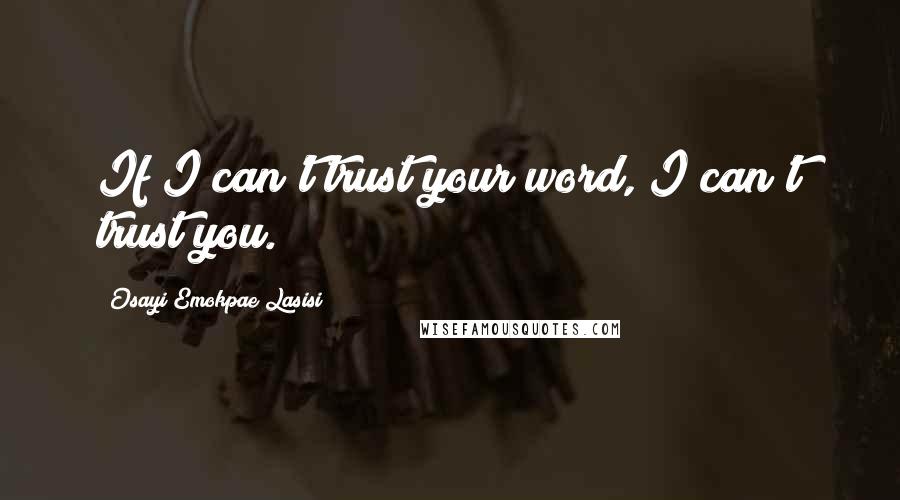 If I can't trust your word, I can't trust you.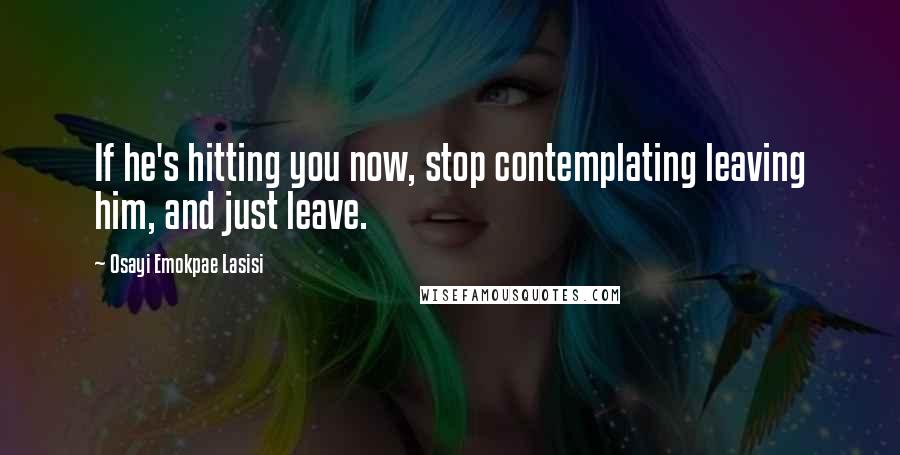 If he's hitting you now, stop contemplating leaving him, and just leave.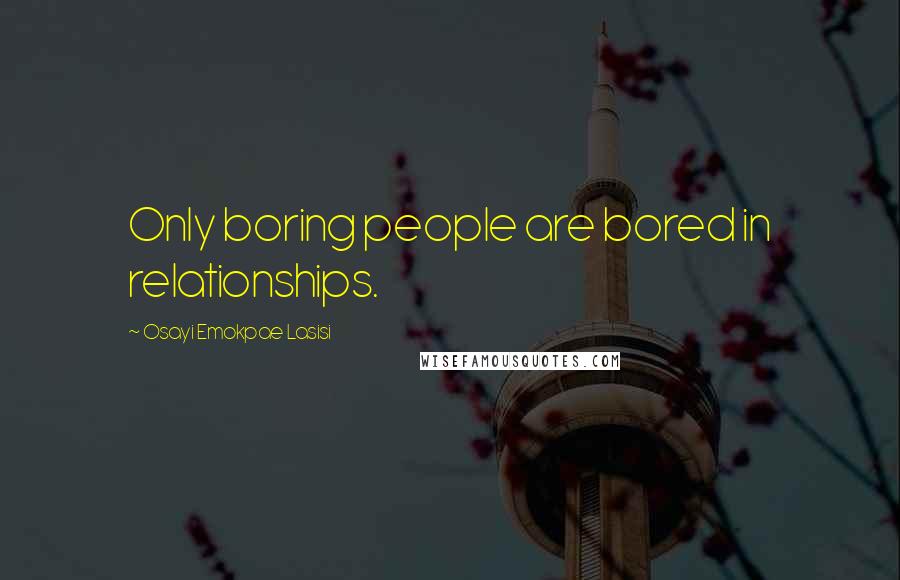 Only boring people are bored in relationships.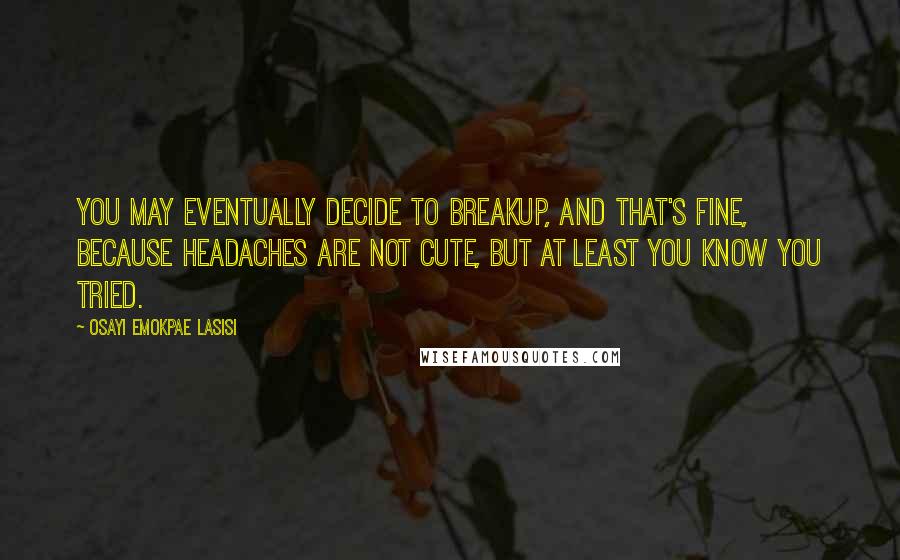 You may eventually decide to breakup, and that's fine, because headaches are not cute, but at least you know you tried.