Nikhil Quotes
Top 8 wise famous quotes and sayings by Nikhil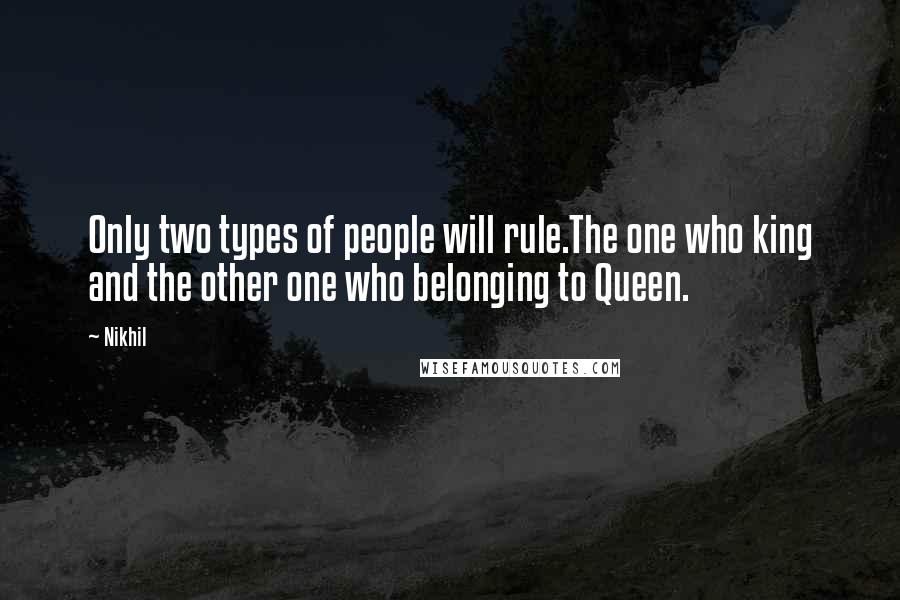 Only two types of people will rule.
The one who king and the other one who belonging to Queen.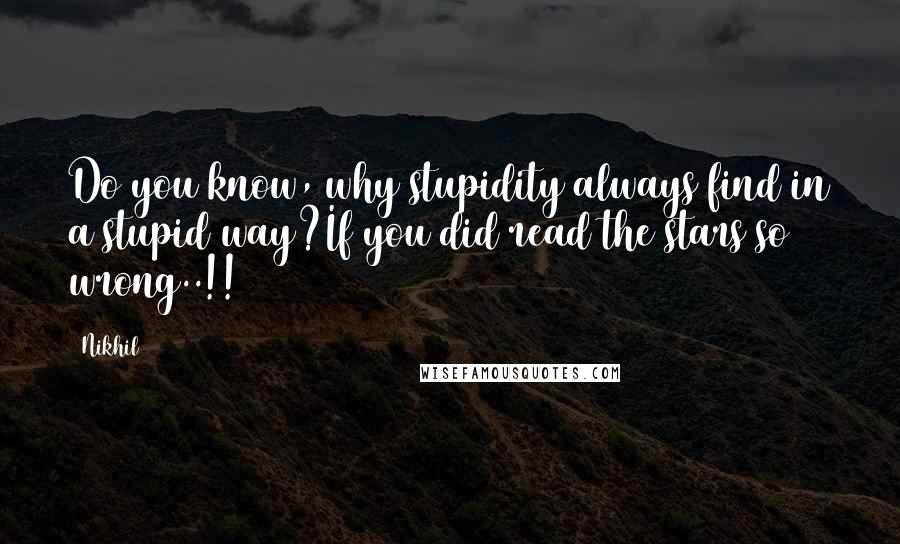 Do you know, why stupidity always find in a stupid way?
If you did read the stars so wrong..!!
Convert your weakness into uniqueness and you'd know how it feels...
Take a pause for a cause..!!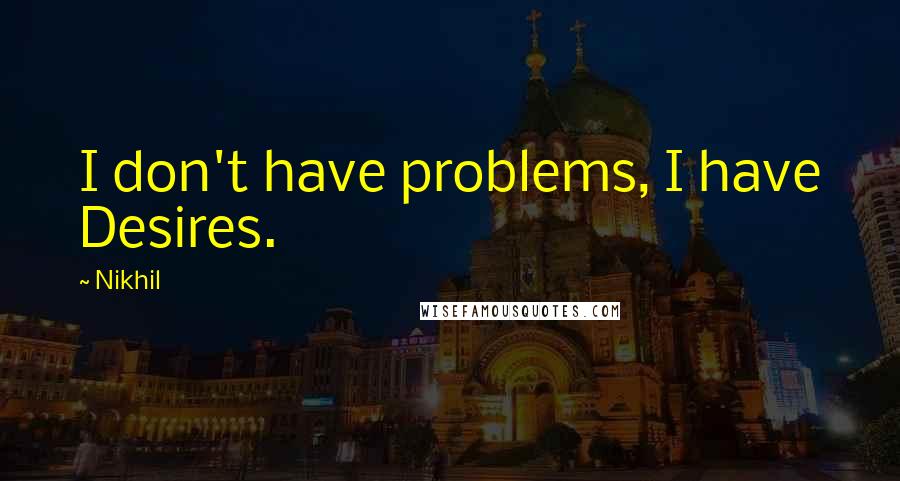 I don't have problems, I have Desires.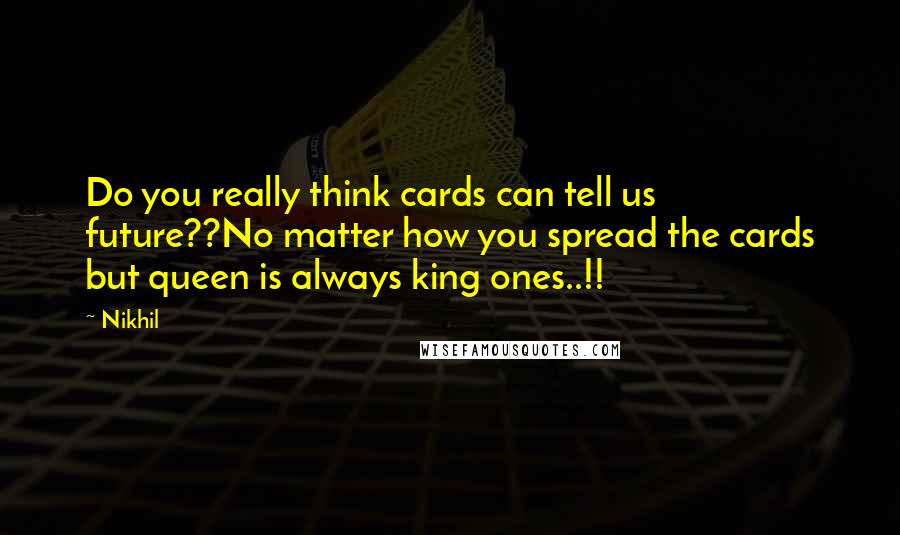 Do you really think cards can tell us future??
No matter how you spread the cards but queen is always king ones..!!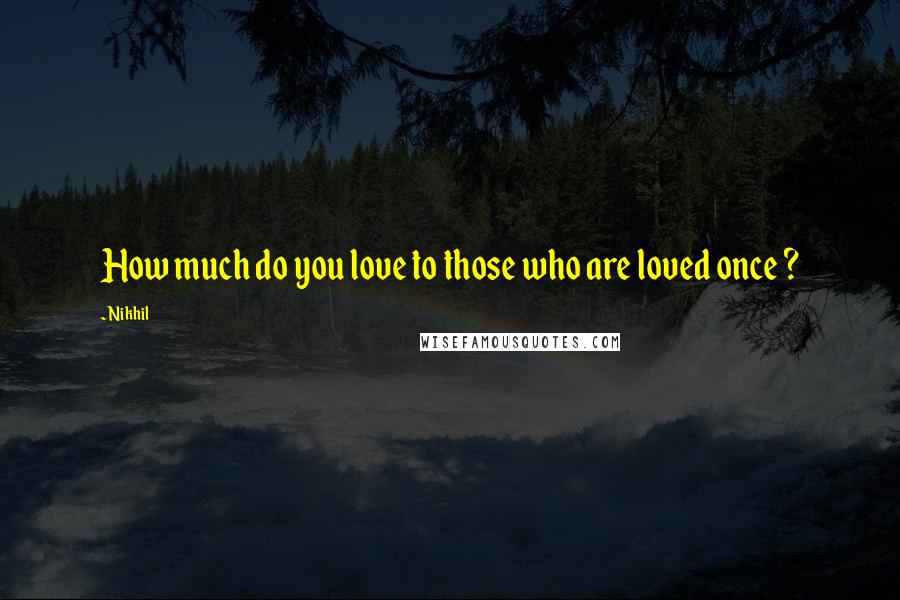 How much do you love to those who are loved once ?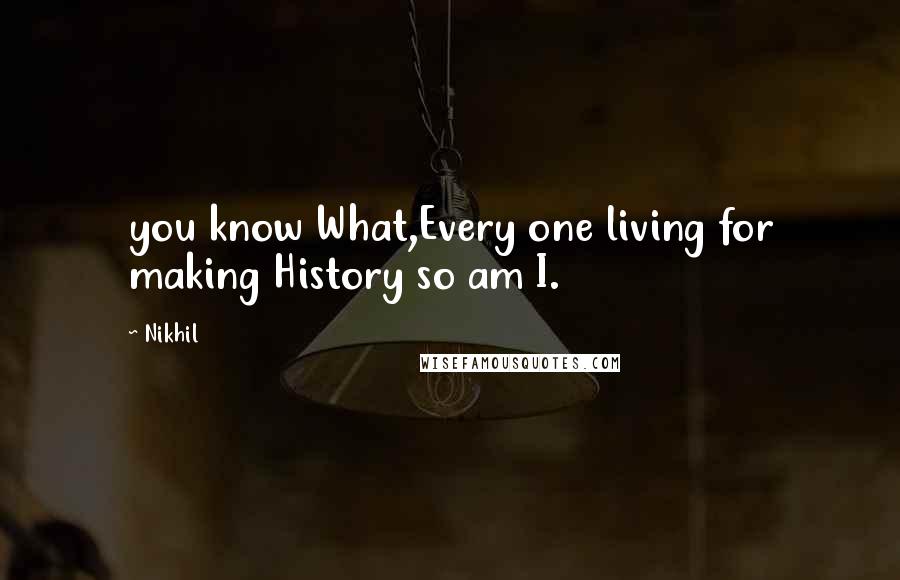 you know What,Every one living for making History so am I.