Others Hurting You Quotes
Collection of top 35 famous quotes about Others Hurting You
Others Hurting You Quotes & Sayings
Happy to read and share the best inspirational Others Hurting You quotes, sayings and quotations on Wise Famous Quotes.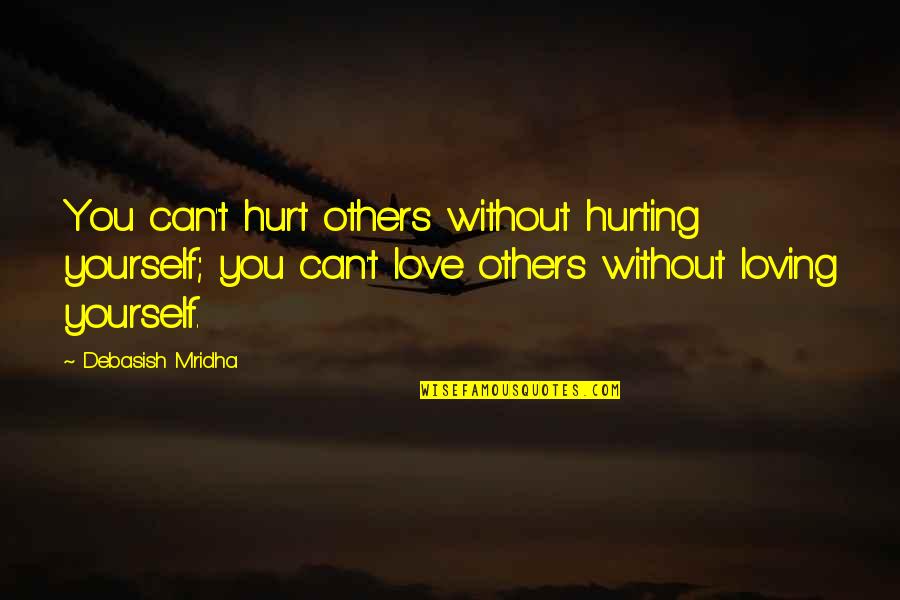 You can't hurt others without hurting yourself; you can't love others without loving yourself.
—
Debasish Mridha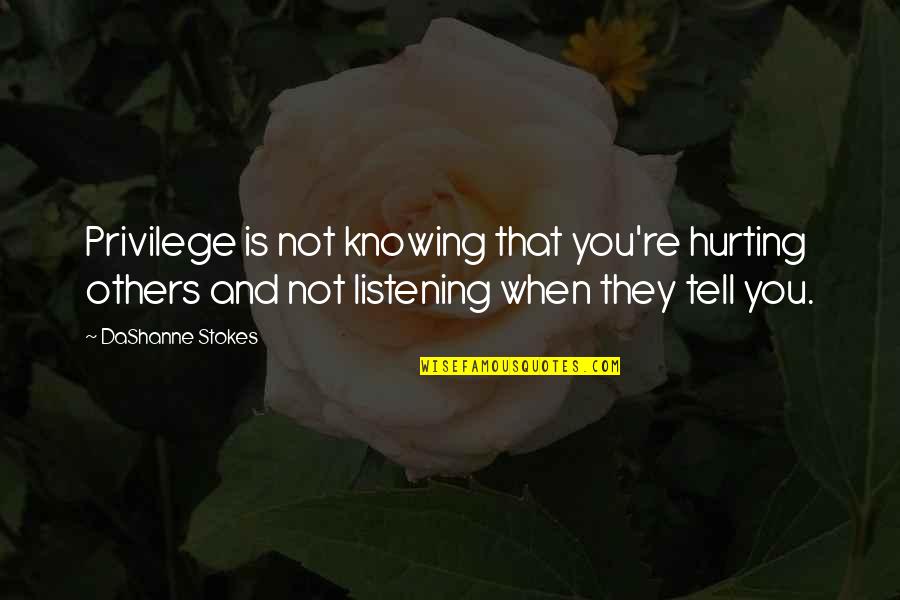 Privilege is not knowing that you're hurting others and not listening when they tell you.
—
DaShanne Stokes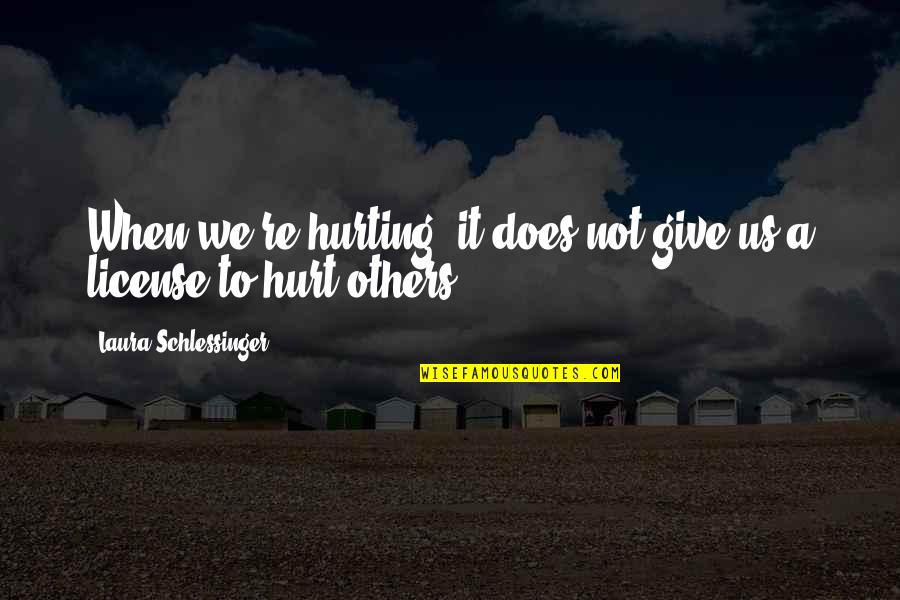 When we're hurting, it does not give us a license to hurt others.
—
Laura Schlessinger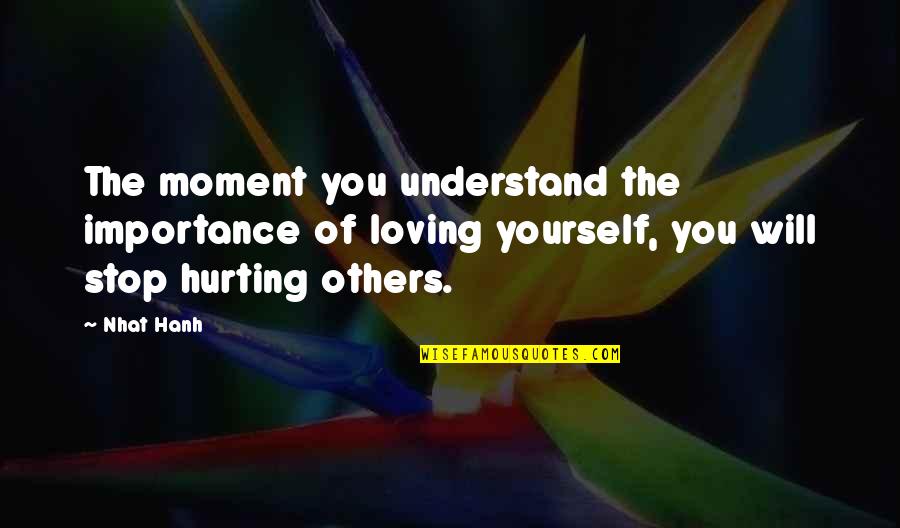 The moment you understand the importance of loving yourself, you will stop hurting others. —
Nhat Hanh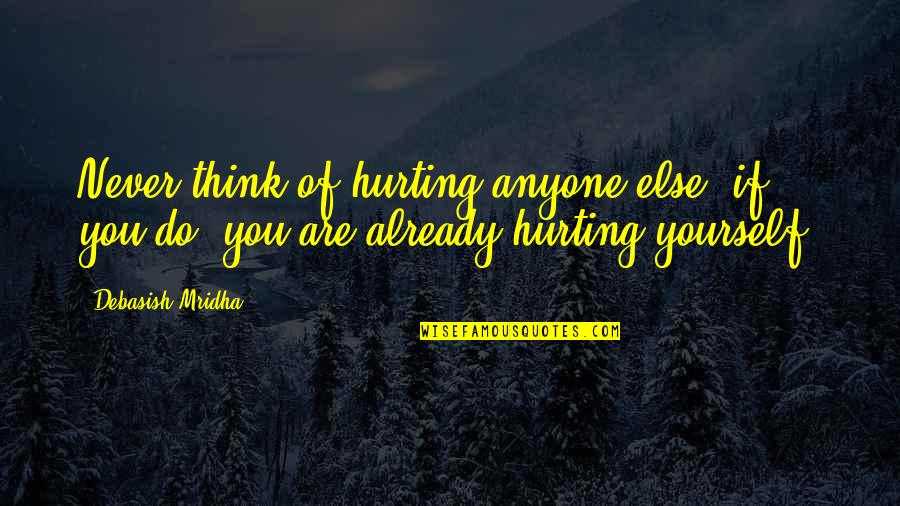 Never think of hurting anyone else, if you do, you are already hurting yourself. —
Debasish Mridha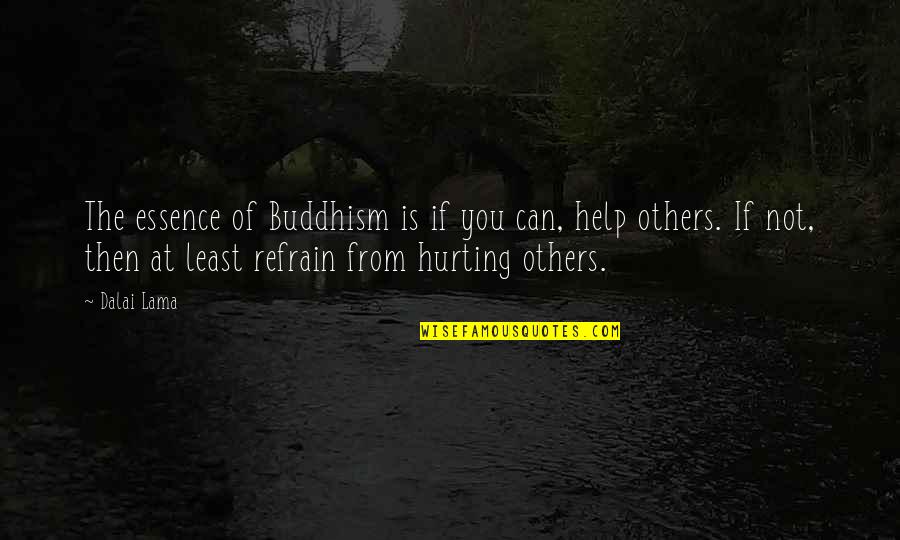 The essence of Buddhism is if you can, help others. If not, then at least refrain from hurting others. —
Dalai Lama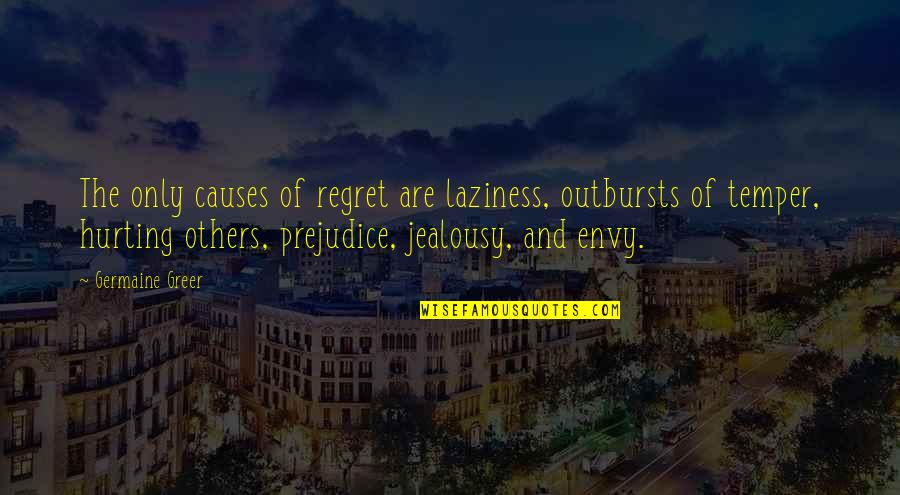 The only causes of regret are laziness, outbursts of temper, hurting others, prejudice, jealousy, and envy. —
Germaine Greer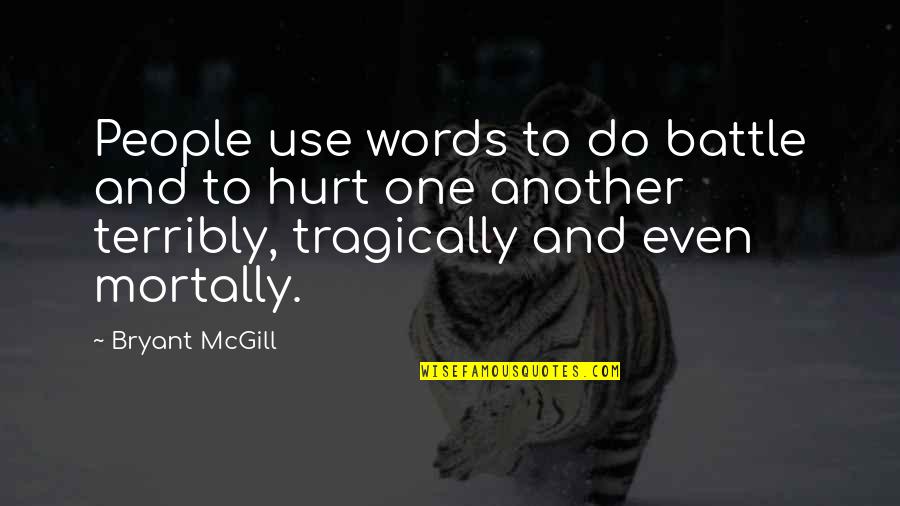 People use words to do battle and to hurt one another terribly, tragically and even mortally. —
Bryant McGill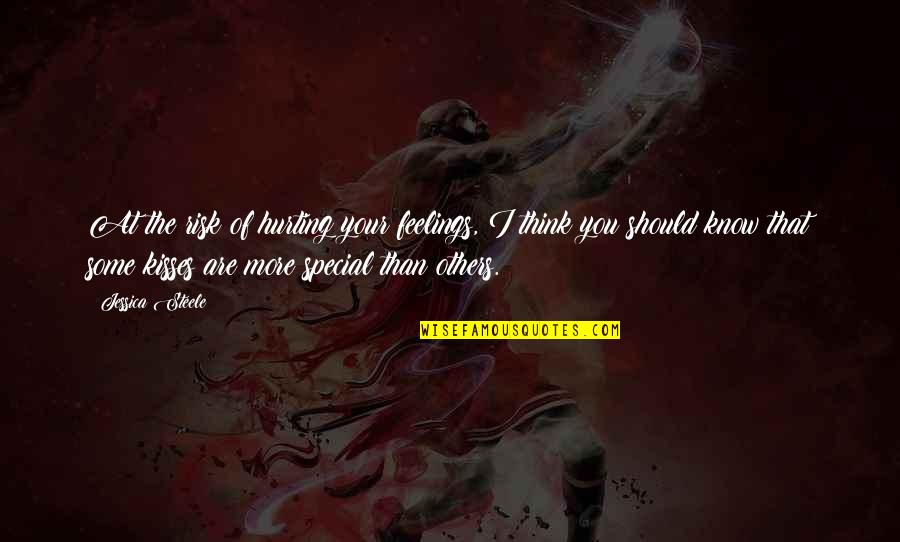 At the risk of hurting your feelings, I think you should know that some kisses are more special than others. —
Jessica Steele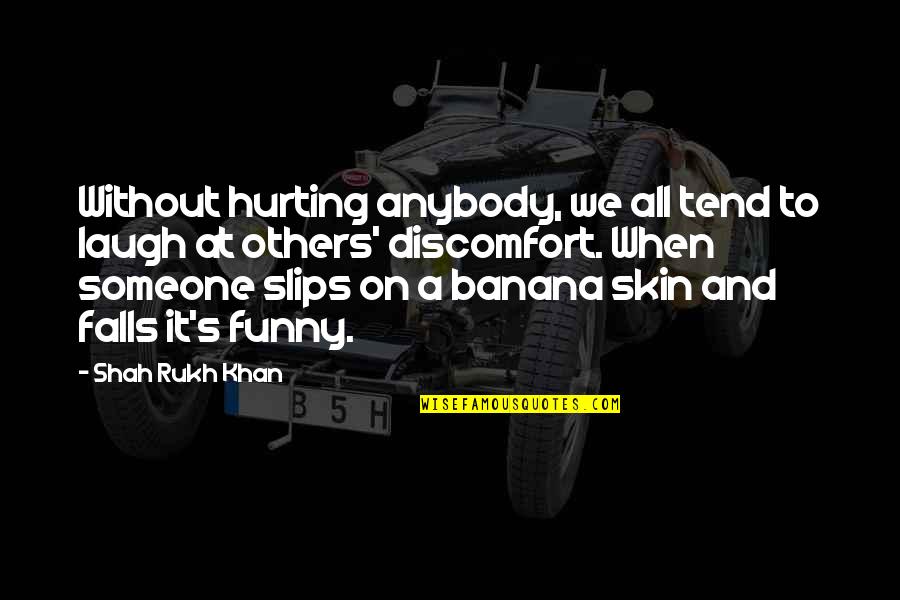 Without hurting anybody, we all tend to laugh at others' discomfort. When someone slips on a banana skin and falls it's funny. —
Shah Rukh Khan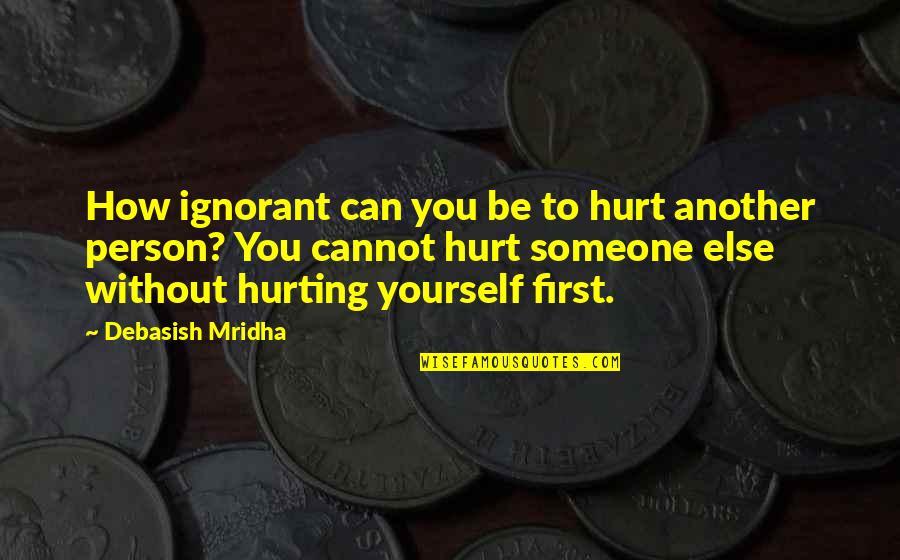 How ignorant can you be to hurt another person? You cannot hurt someone else without hurting yourself first. —
Debasish Mridha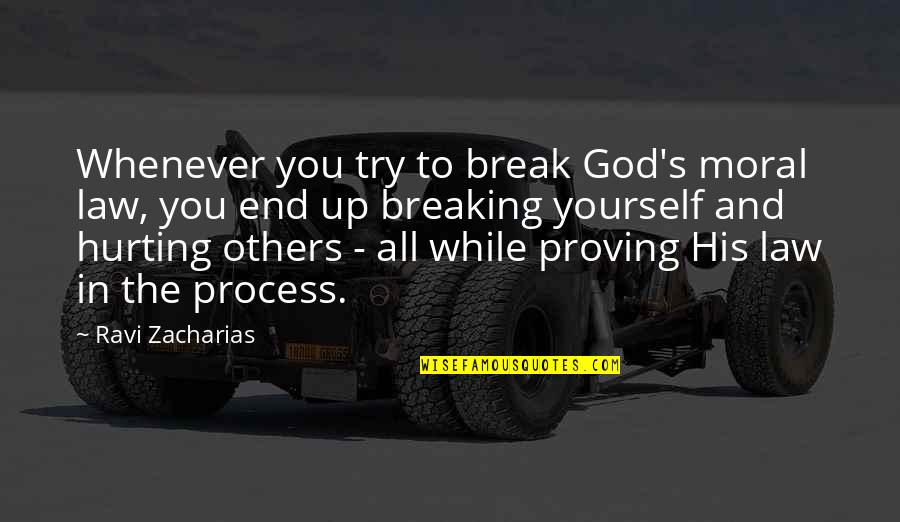 Whenever you try to break God's moral law, you end up breaking yourself and hurting others - all while proving His law in the process. —
Ravi Zacharias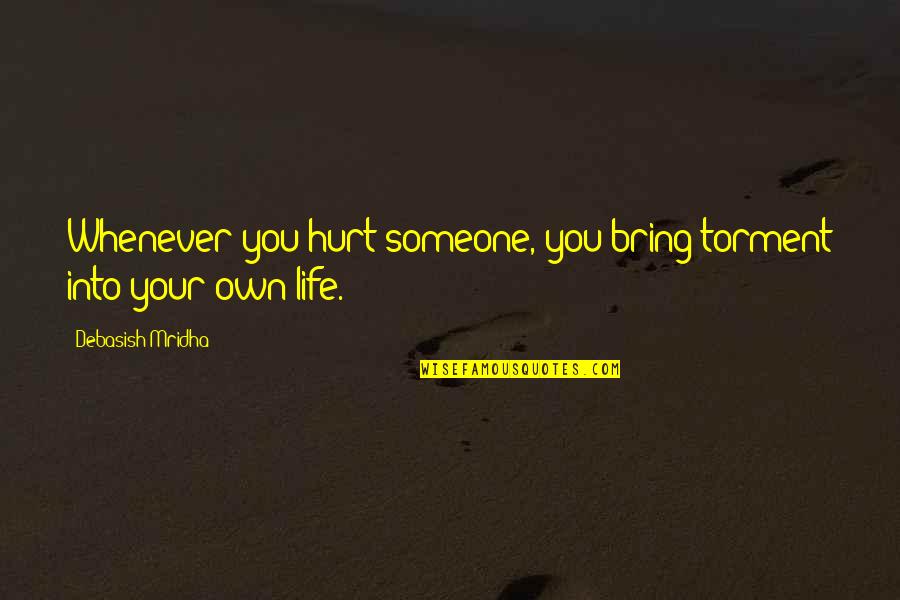 Whenever you hurt someone, you bring torment into your own life. —
Debasish Mridha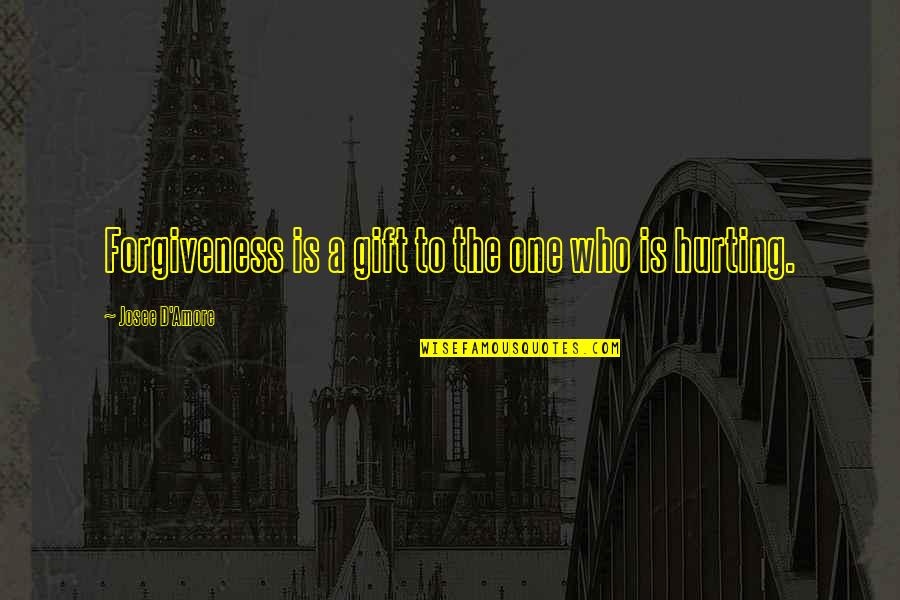 Forgiveness is a gift to the one who is hurting. —
Josee D'Amore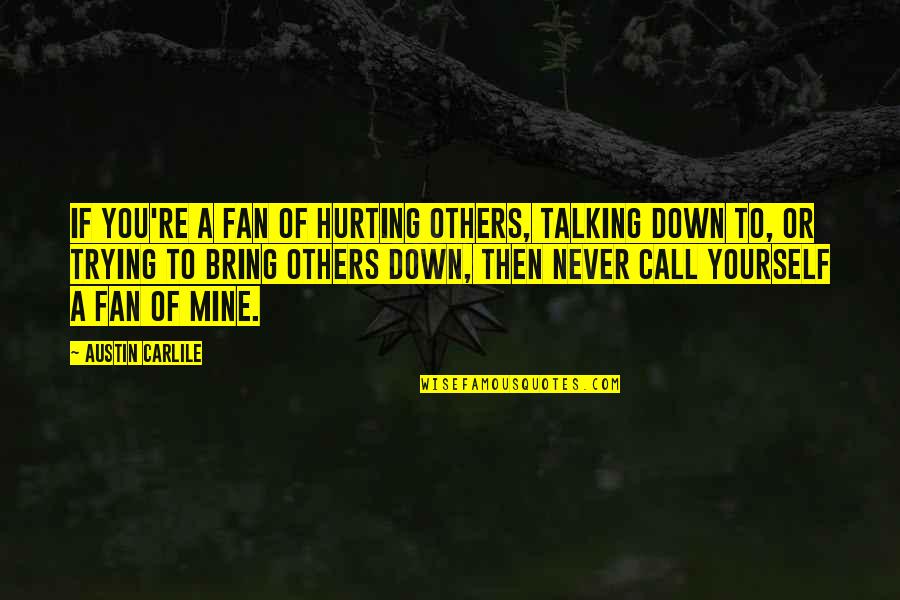 If you're a fan of hurting others, talking down to, or trying to bring others down, then never call yourself a fan of mine. —
Austin Carlile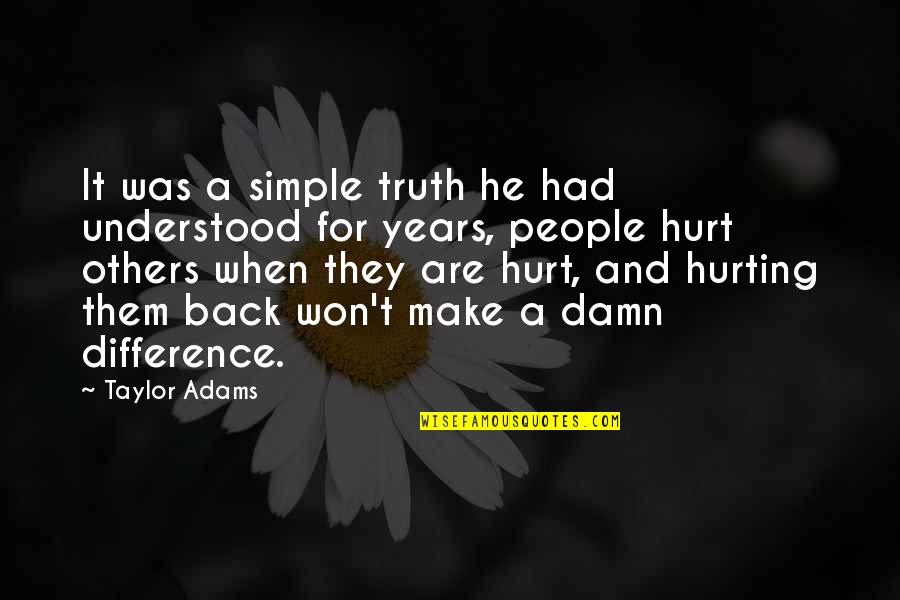 It was a simple truth he had understood for years, people hurt others when they are hurt, and hurting them back won't make a damn difference. —
Taylor Adams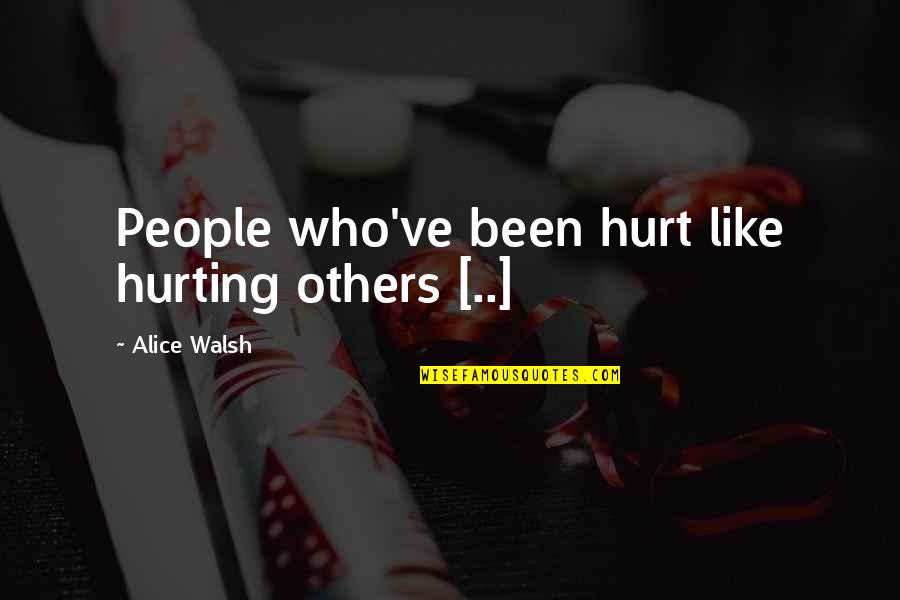 People who've been hurt like hurting others [..] —
Alice Walsh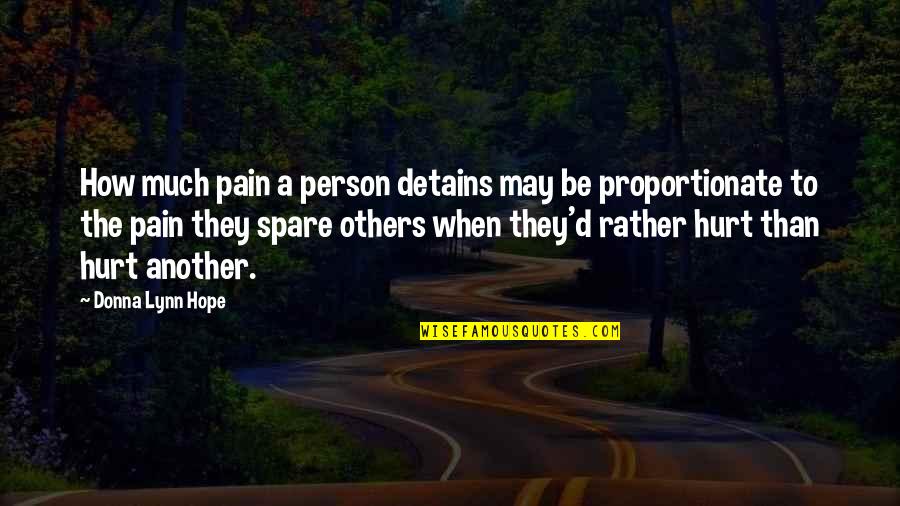 How much pain a person detains may be proportionate to the pain they spare others when they'd rather hurt than hurt another. —
Donna Lynn Hope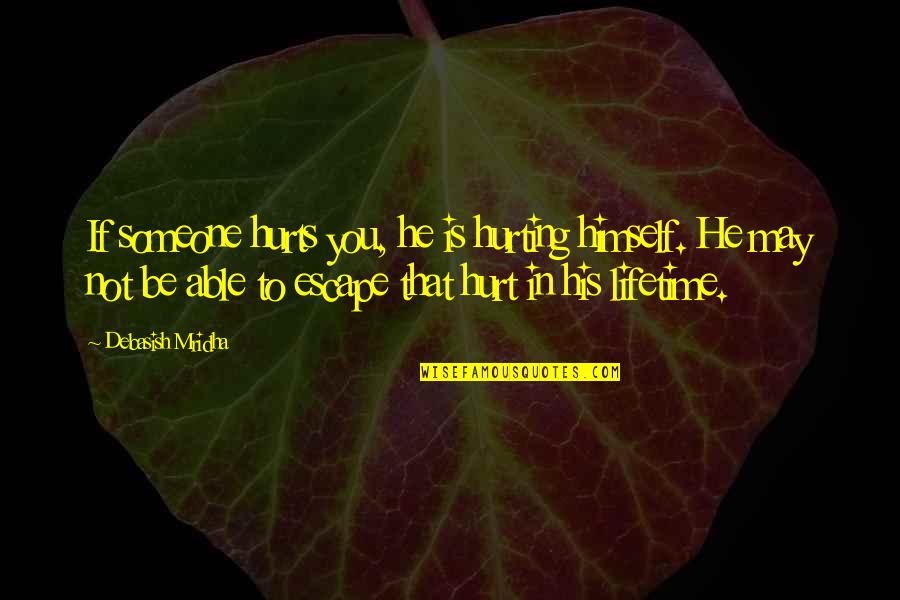 If someone hurts you, he is hurting himself. He may not be able to escape that hurt in his lifetime. —
Debasish Mridha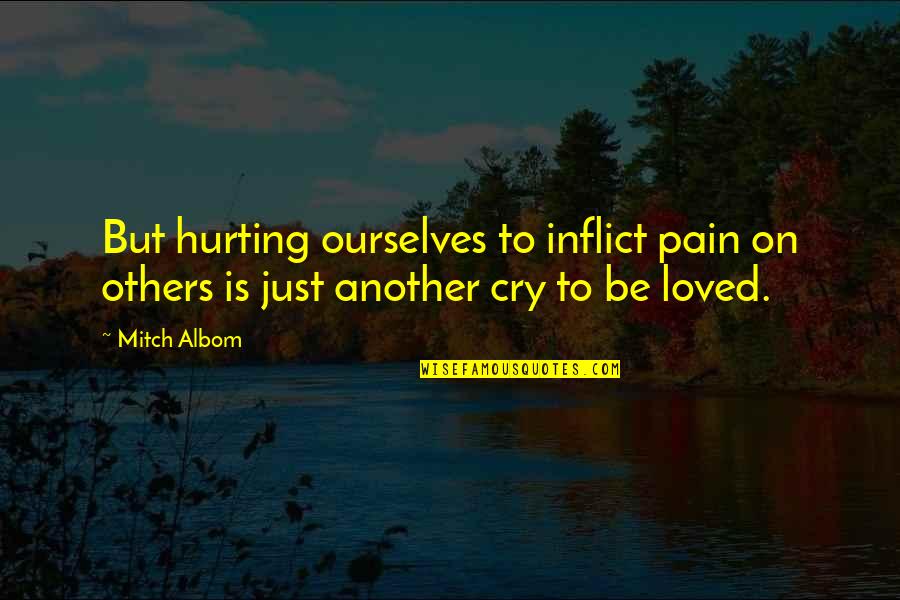 But hurting ourselves to inflict pain on others is just another cry to be loved. —
Mitch Albom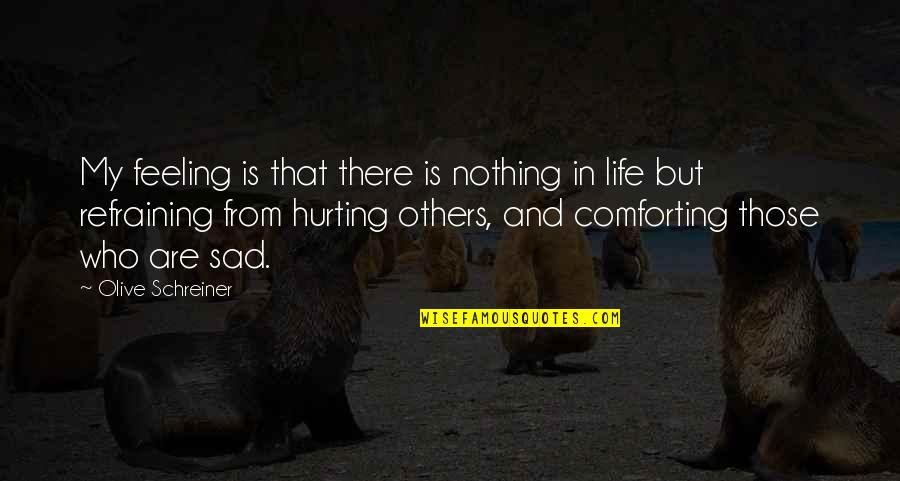 My feeling is that there is nothing in life but refraining from hurting others, and comforting those who are sad. —
Olive Schreiner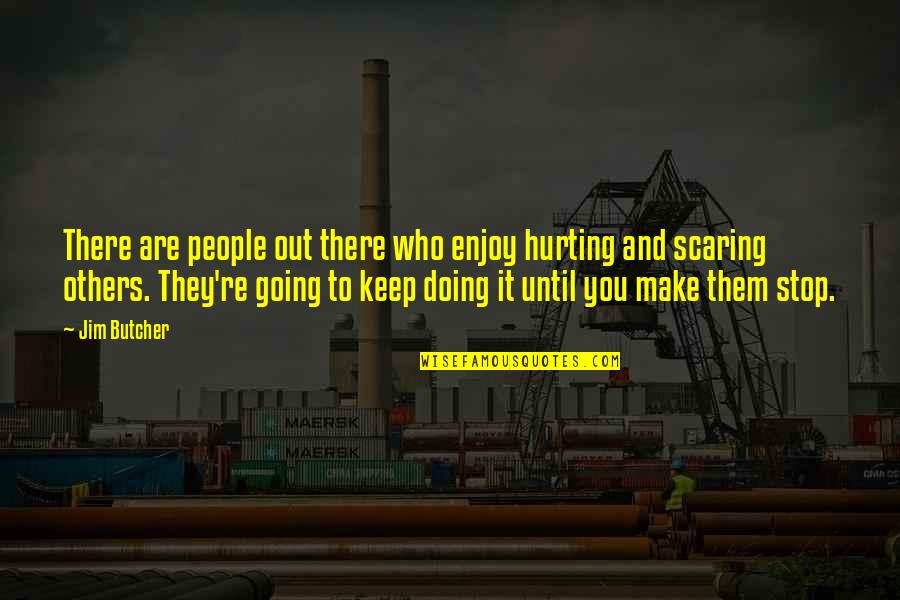 There are people out there who enjoy hurting and scaring others. They're going to keep doing it until you make them stop. —
Jim Butcher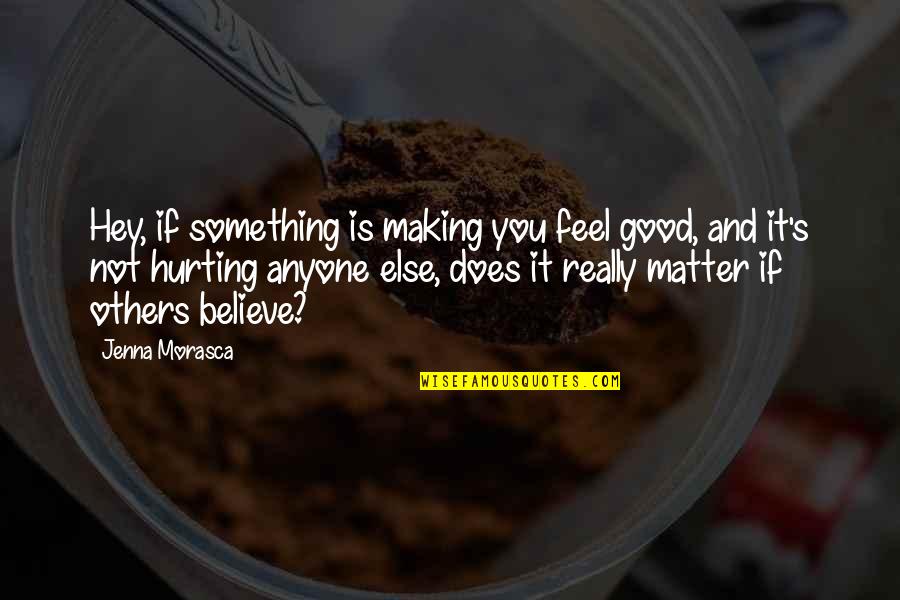 Hey, if something is making you feel good, and it's not hurting anyone else, does it really matter if others believe? —
Jenna Morasca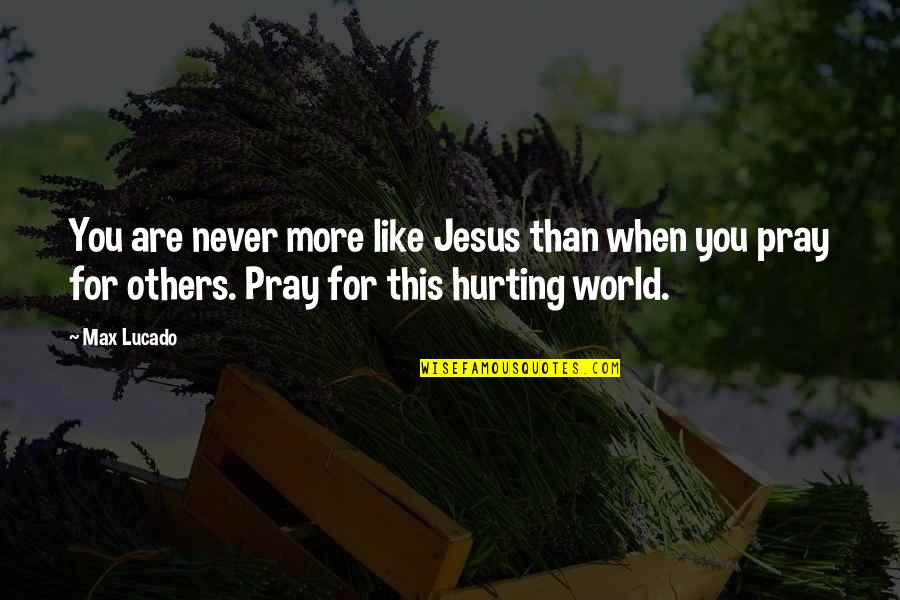 You are never more like Jesus than when you pray for others. Pray for this hurting world. —
Max Lucado
It's impossible to live without hurting others. —
Jun Mochizuki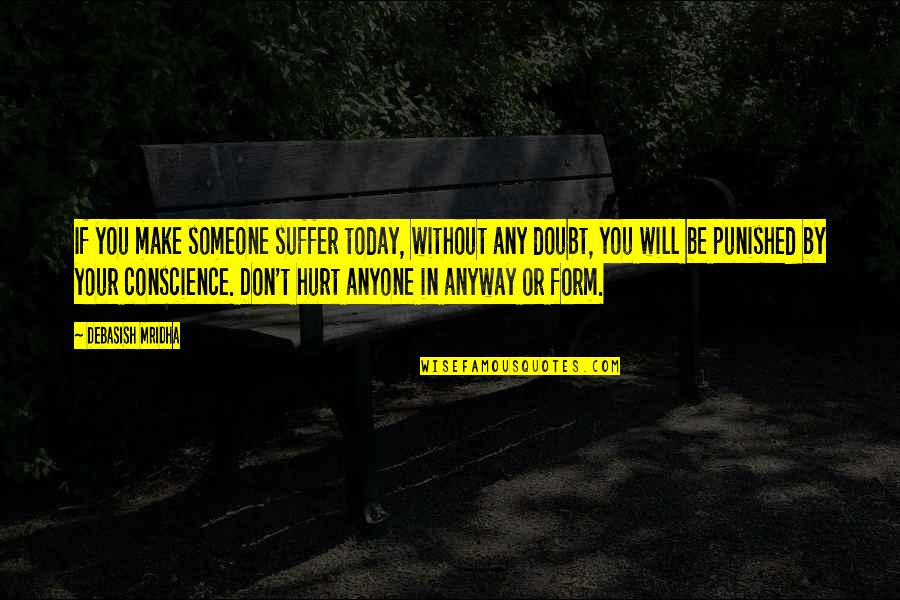 If you make someone suffer today, without any doubt, you will be punished by your conscience. Don't hurt anyone in anyway or form. —
Debasish Mridha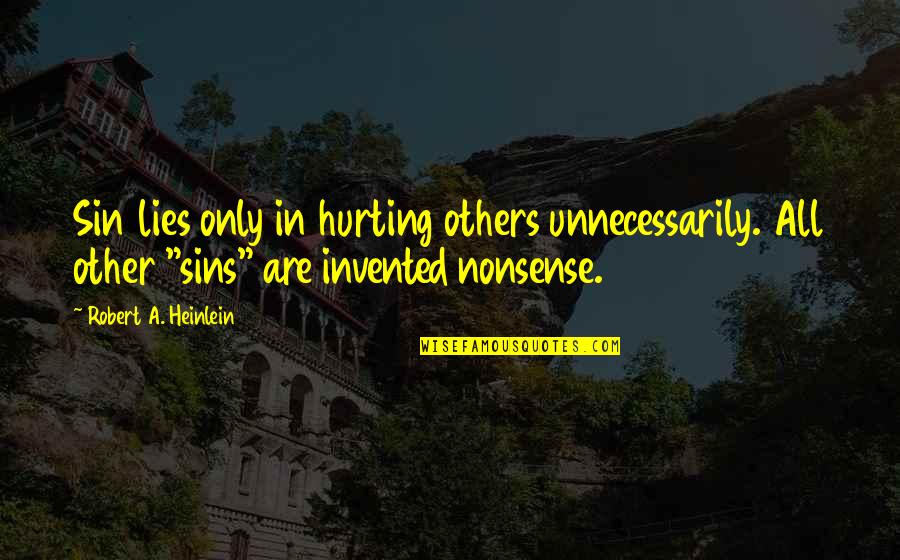 Sin lies only in hurting others unnecessarily. All other "sins" are invented nonsense. —
Robert A. Heinlein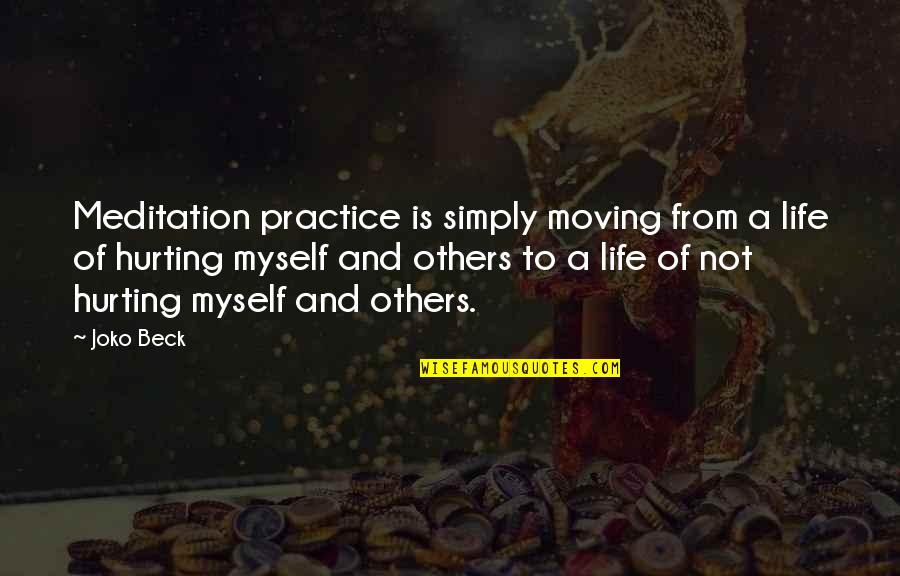 Meditation practice is simply moving from a life of hurting myself and others to a life of not hurting myself and others. —
Joko Beck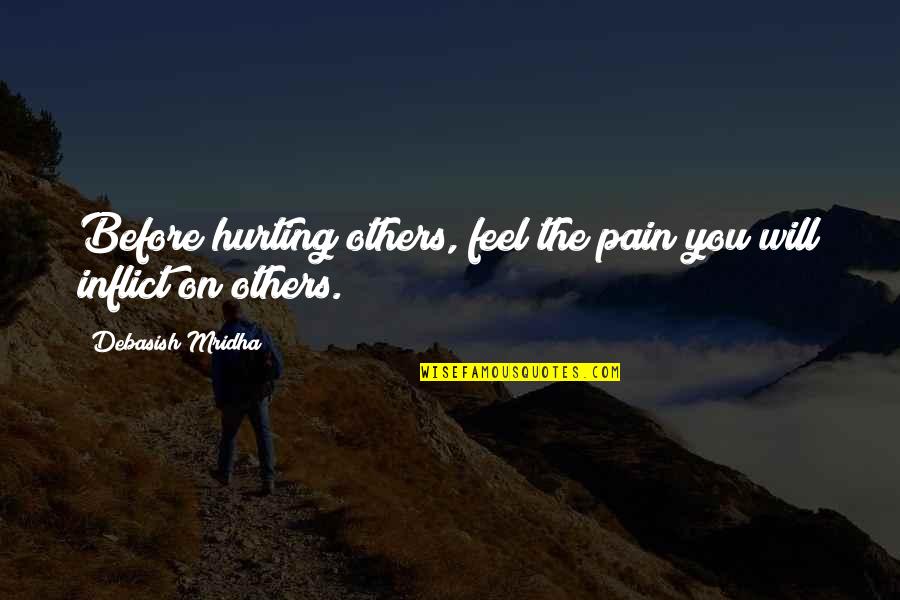 Before hurting others, feel the pain you will inflict on others. —
Debasish Mridha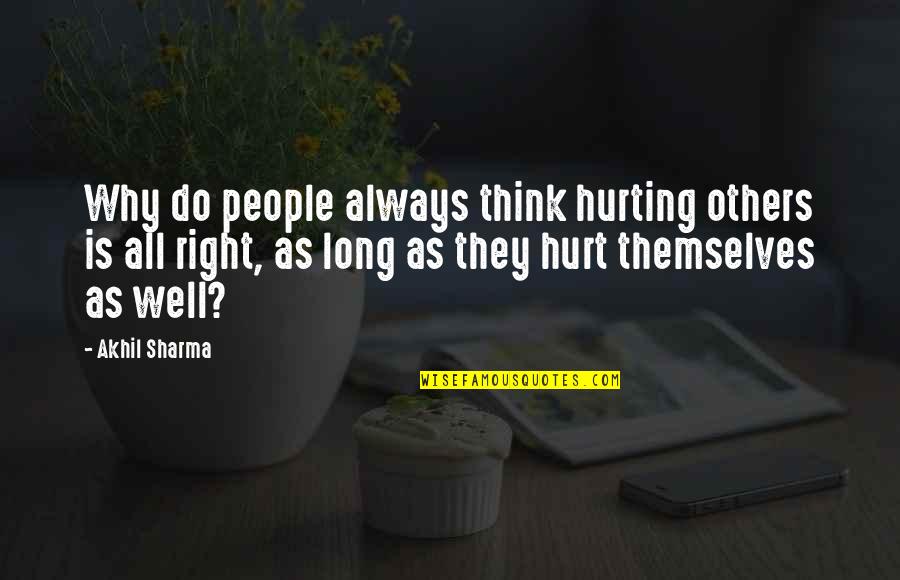 Why do people always think hurting others is all right, as long as they hurt themselves as well? —
Akhil Sharma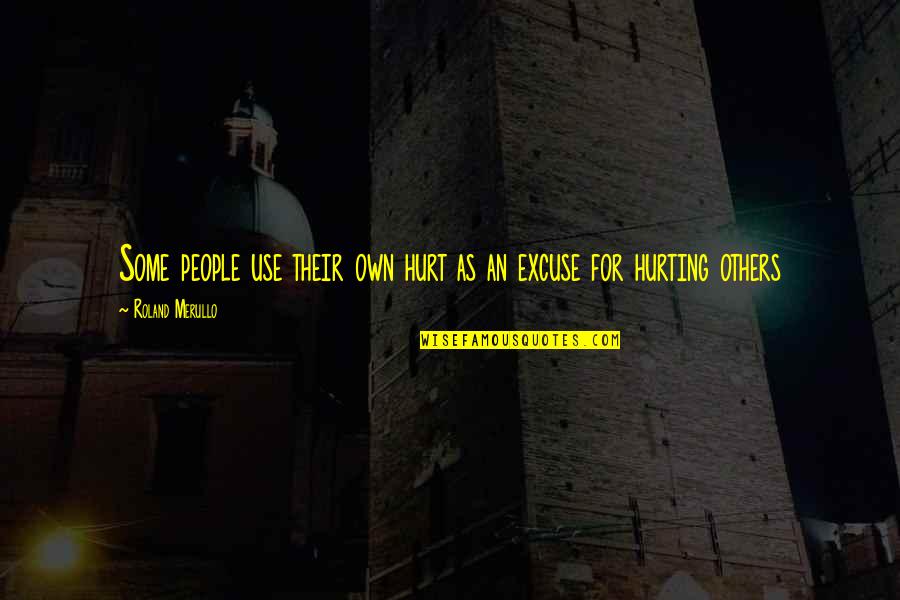 Some people use their own hurt as an excuse for hurting others —
Roland Merullo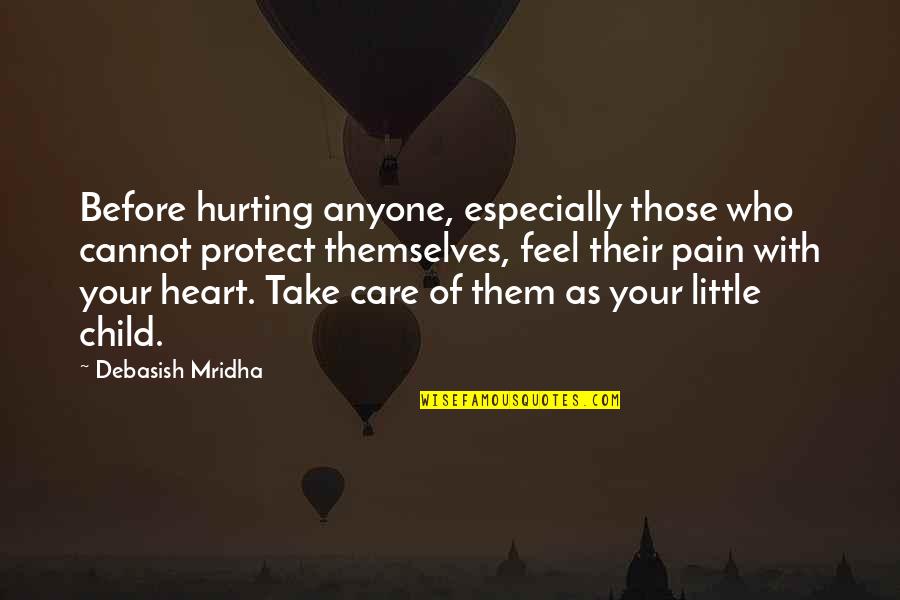 Before hurting anyone, especially those who cannot protect themselves, feel their pain with your heart. Take care of them as your little child. —
Debasish Mridha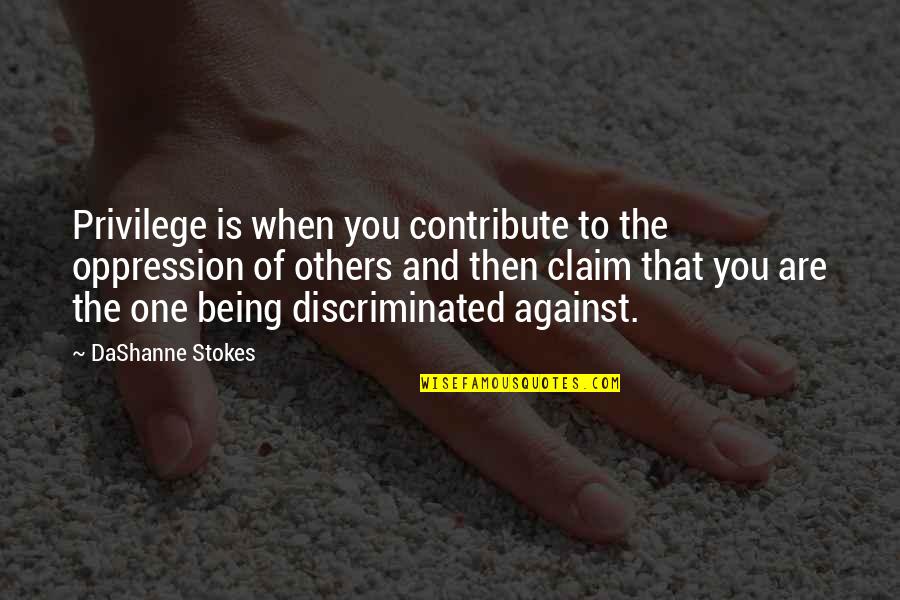 Privilege is when you contribute to the oppression of others and then claim that you are the one being discriminated against. —
DaShanne Stokes