Namrata Quotes
Top 13 wise famous quotes and sayings by Namrata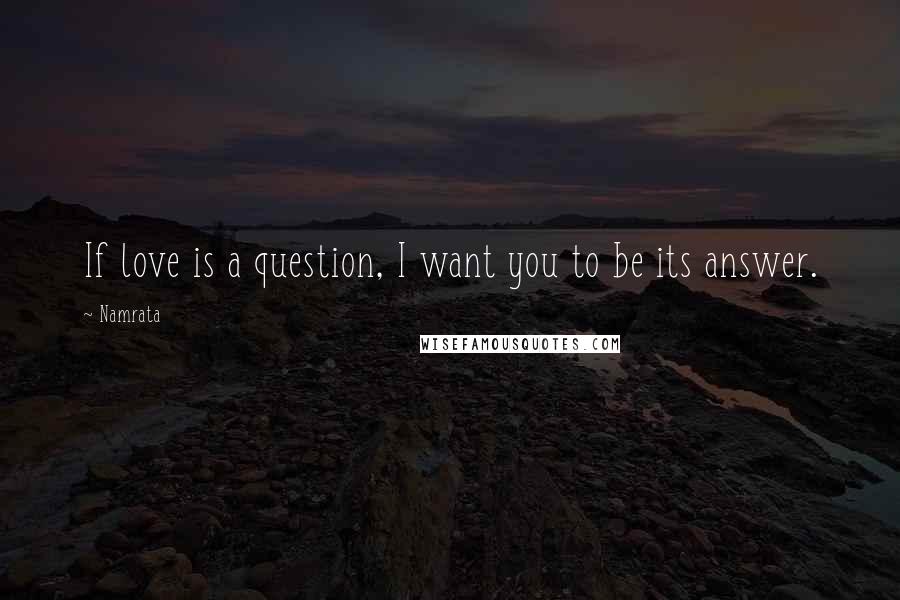 If love is a question, I want you to be its answer.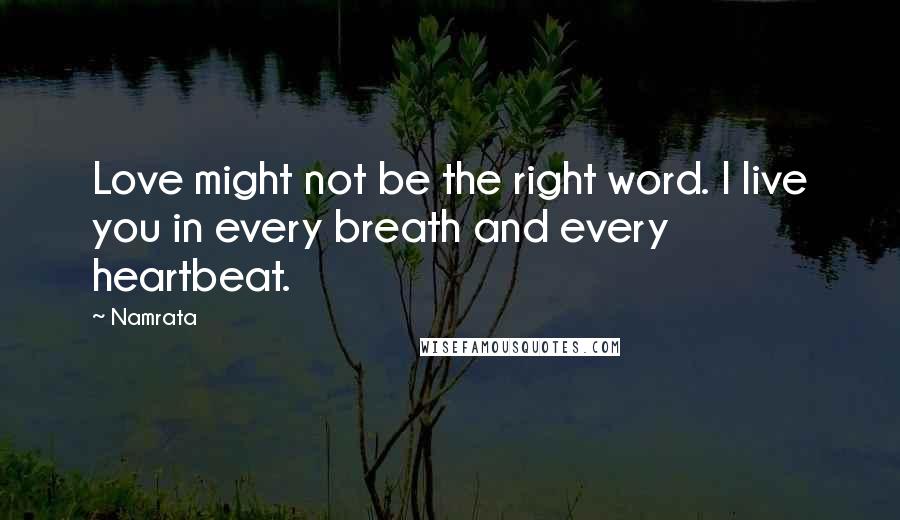 Love might not be the right word. I live you in every breath and every heartbeat.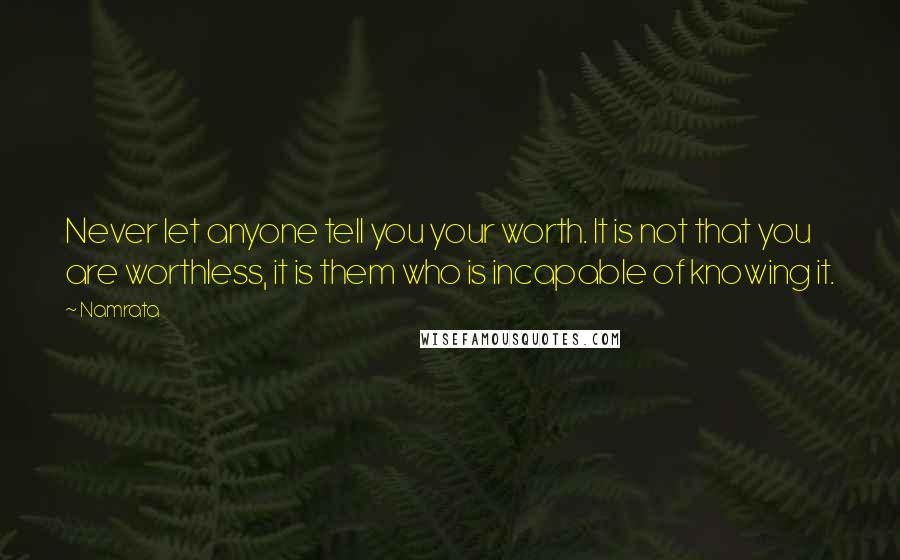 Never let anyone tell you your worth. It is not that you are worthless, it is them who is incapable of knowing it.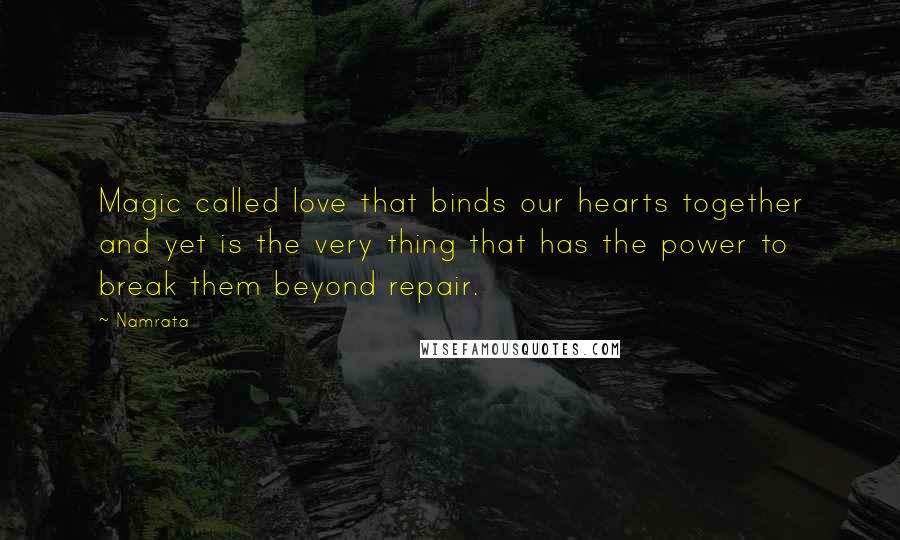 Magic called love that binds our hearts together and yet is the very thing that has the power to break them beyond repair.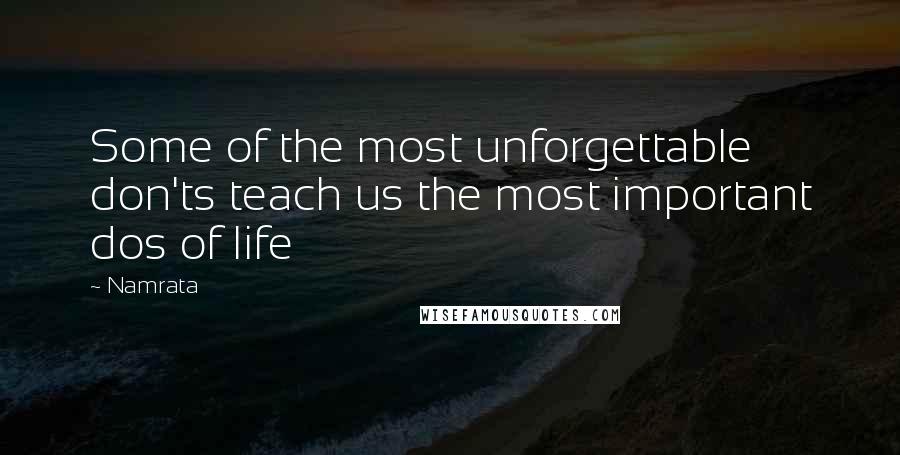 Some of the most unforgettable don'ts teach us the most important dos of life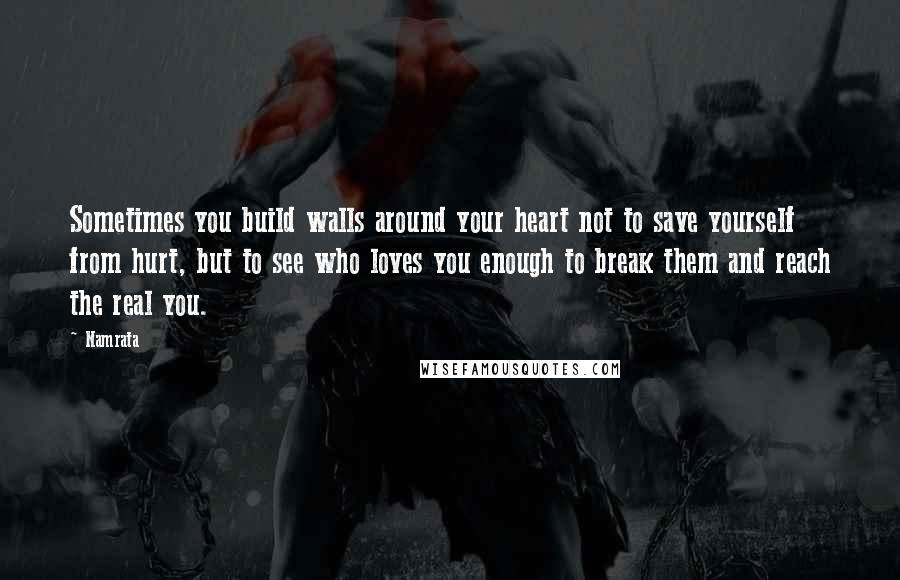 Sometimes you build walls around your heart not to save yourself from hurt, but to see who loves you enough to break them and reach the real you.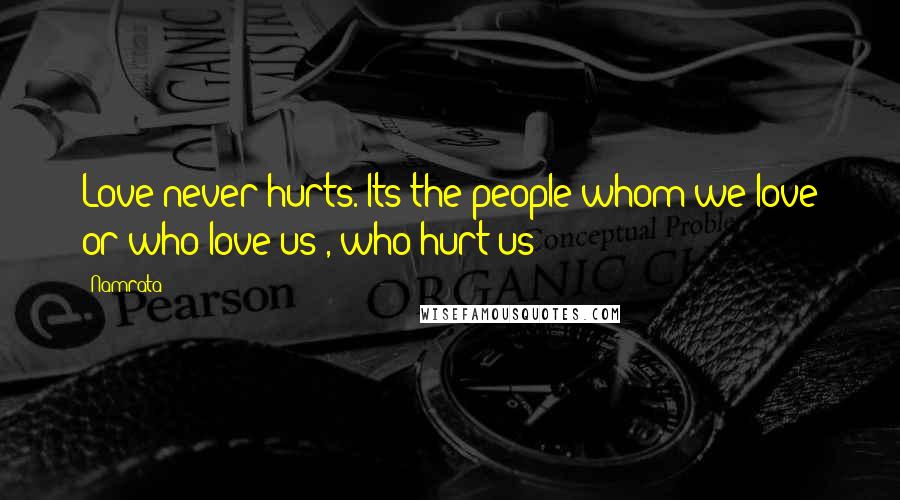 Love never hurts. Its the people whom we love or who love us , who hurt us!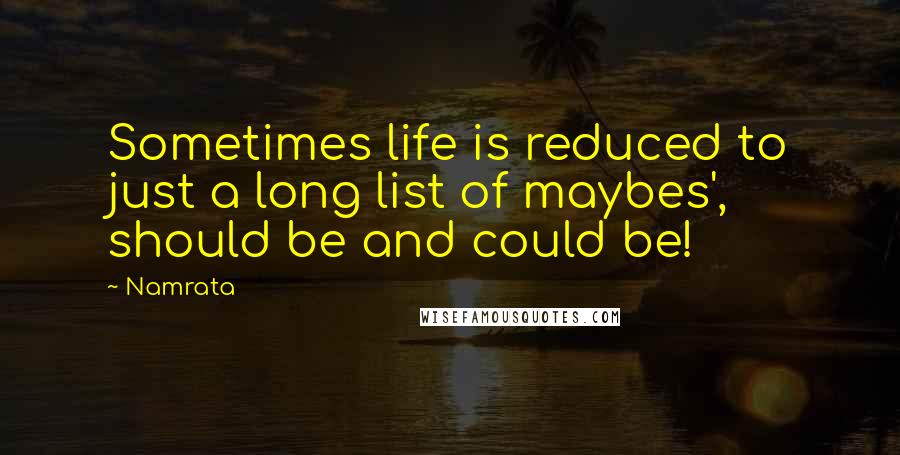 Sometimes life is reduced to just a long list of maybes', should be and could be!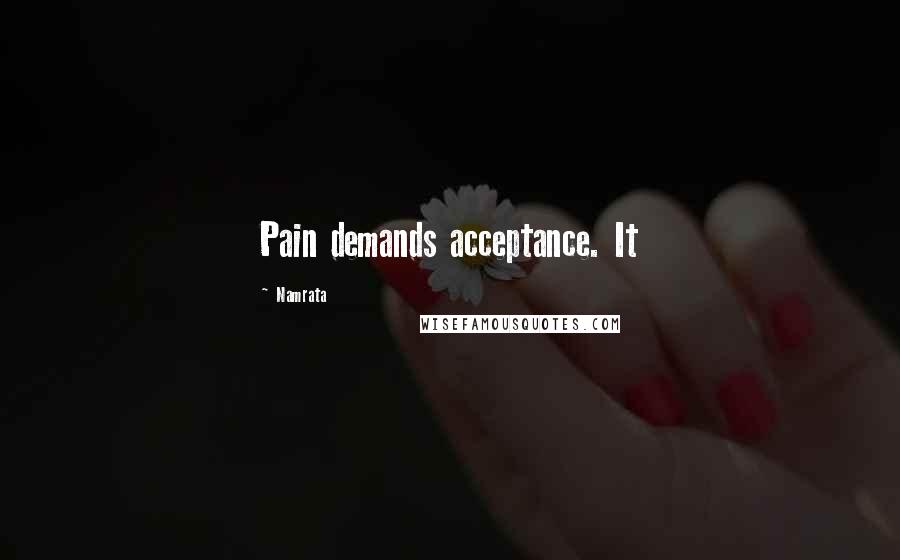 Pain demands acceptance. It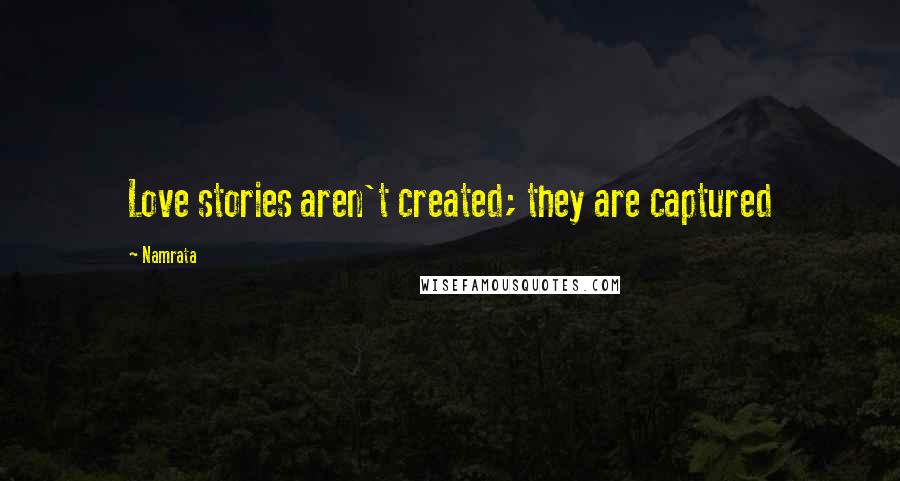 Love stories aren't created; they are captured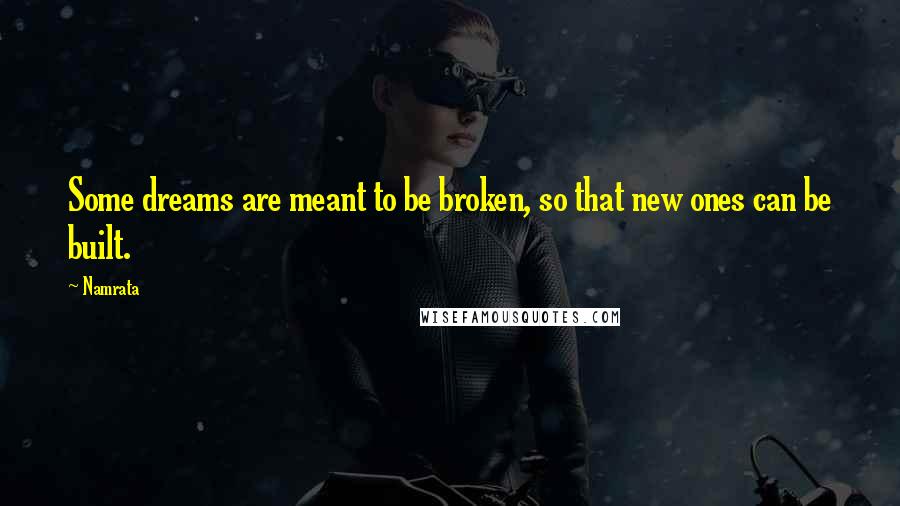 Some dreams are meant to be broken, so that new ones can be built.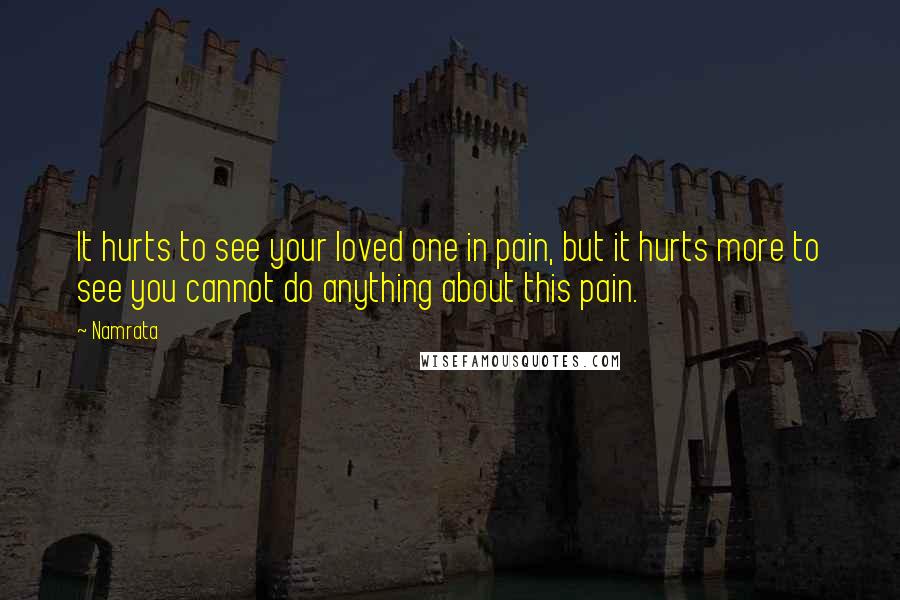 It hurts to see your loved one in pain, but it hurts more to see you cannot do anything about this pain.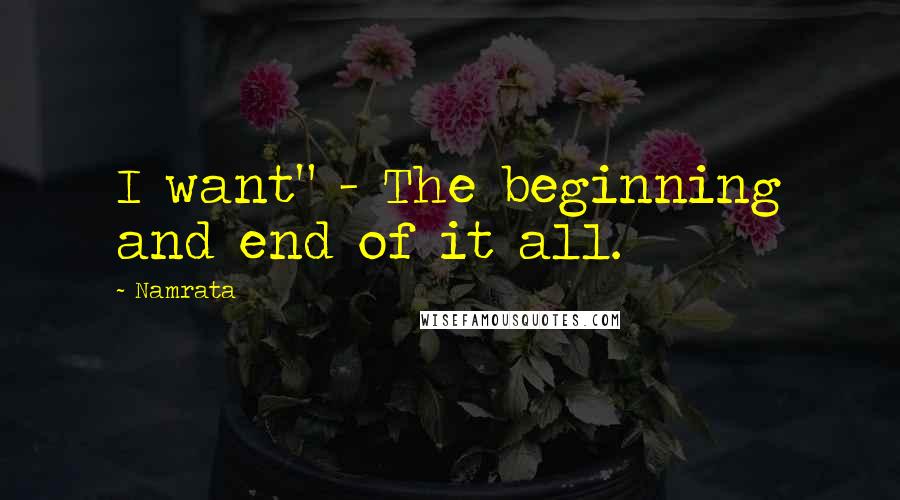 I want" - The beginning and end of it all.