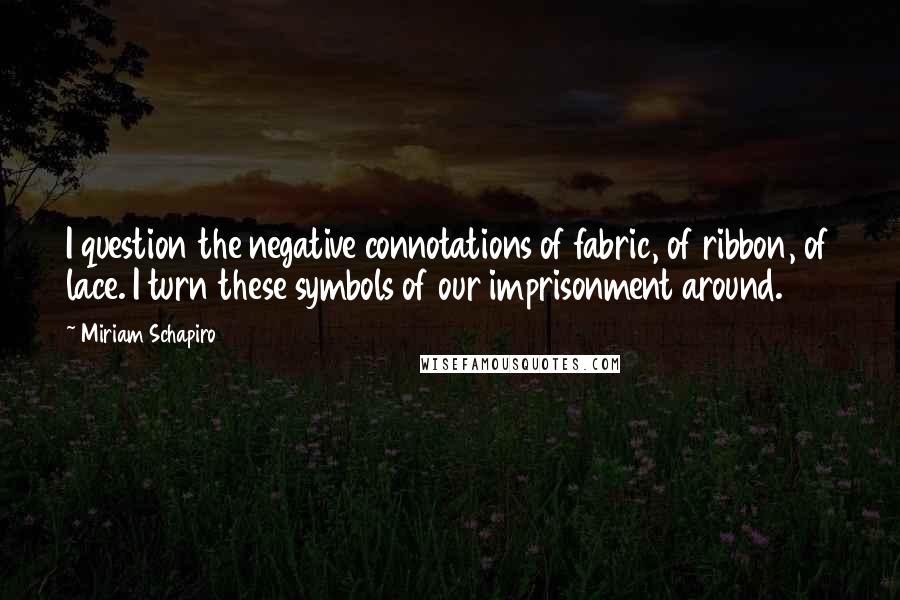 I question the negative connotations of fabric, of ribbon, of lace. I turn these symbols of our imprisonment around.
Men think that sentiment is not valid; women think that sentiment is important.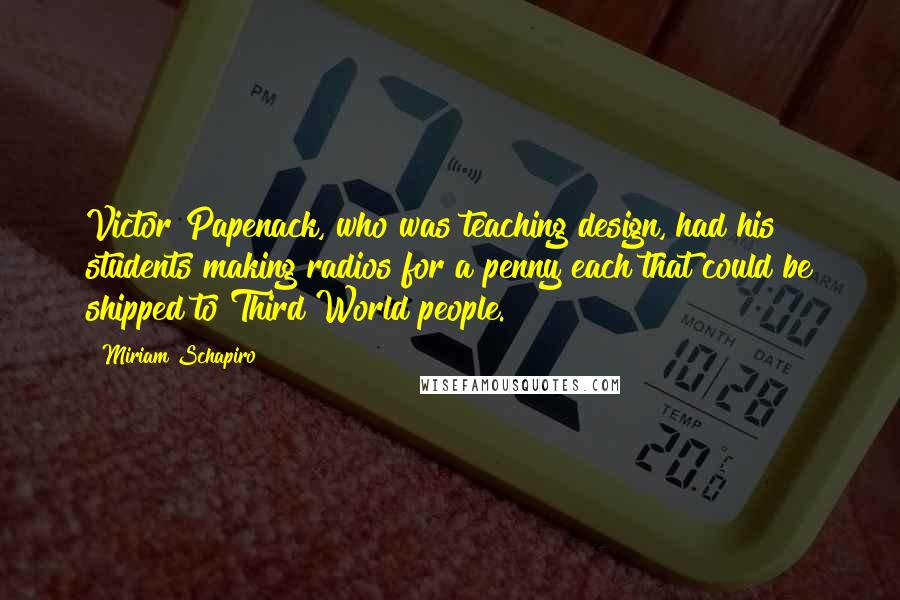 Victor Papenack, who was teaching design, had his students making radios for a penny each that could be shipped to Third World people.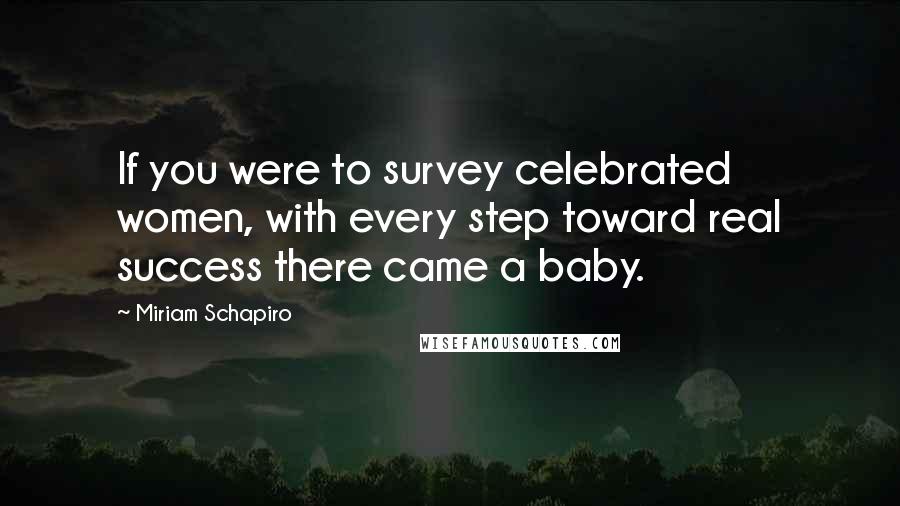 If you were to survey celebrated women, with every step toward real success there came a baby.