Minnie Pearl Quotes
Top 15 wise famous quotes and sayings by Minnie Pearl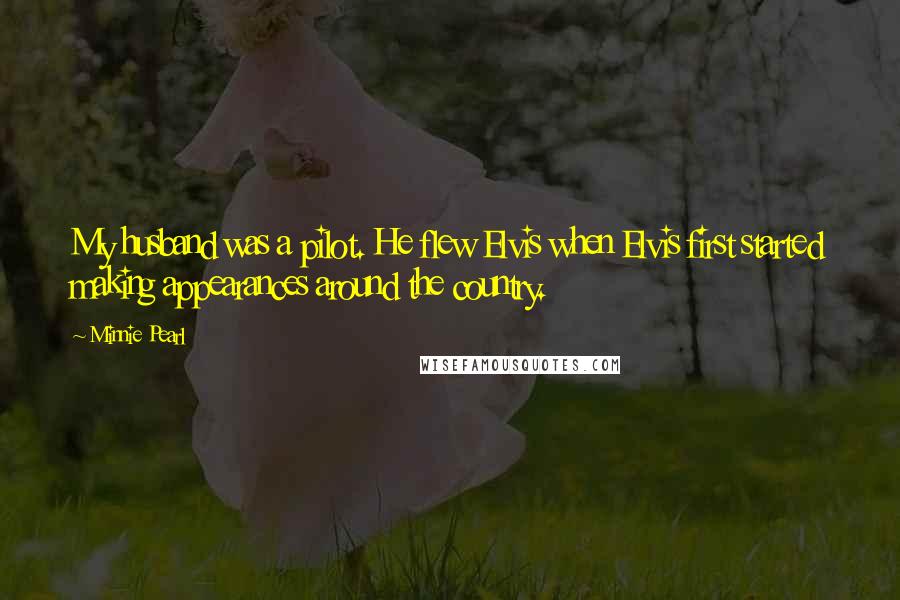 My husband was a pilot. He flew Elvis when Elvis first started making appearances around the country.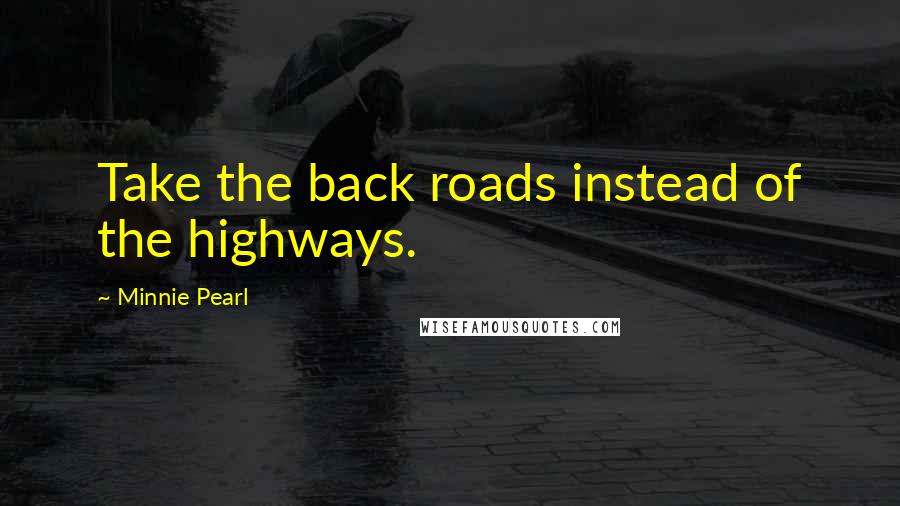 Take the back roads instead of the highways.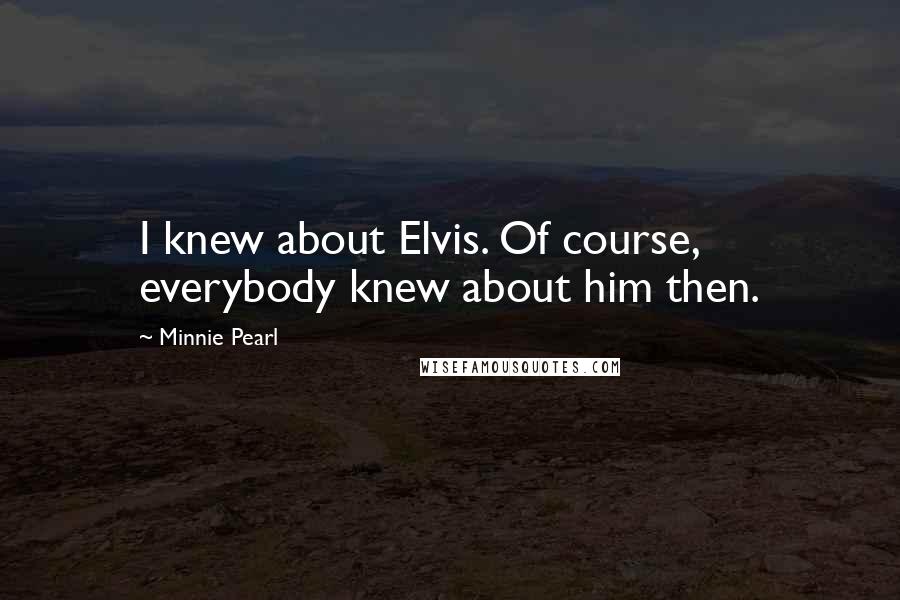 I knew about Elvis. Of course, everybody knew about him then.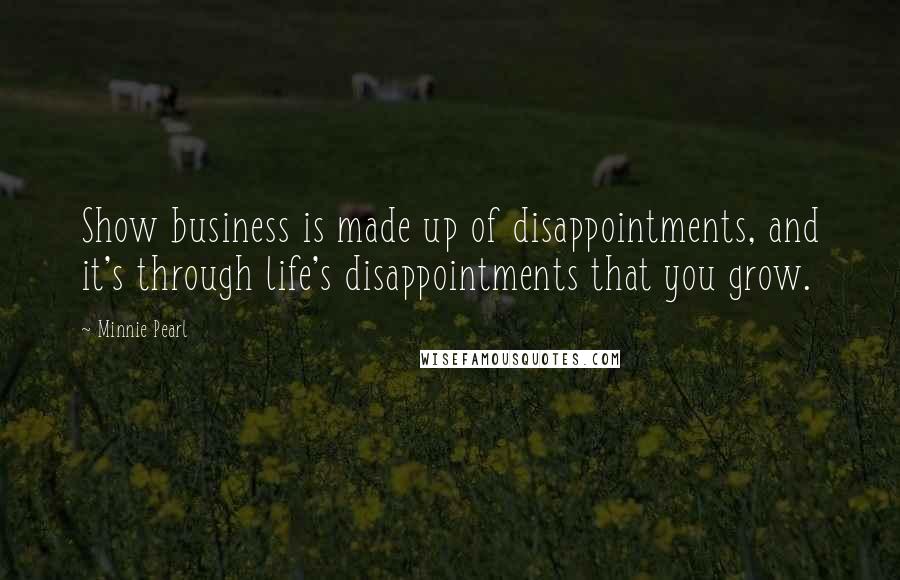 Show business is made up of disappointments, and it's through life's disappointments that you grow.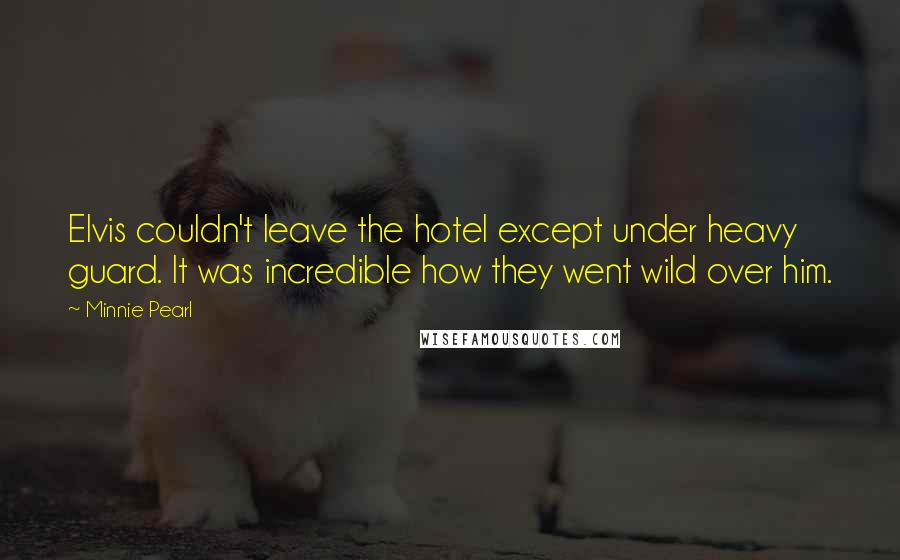 Elvis couldn't leave the hotel except under heavy guard. It was incredible how they went wild over him.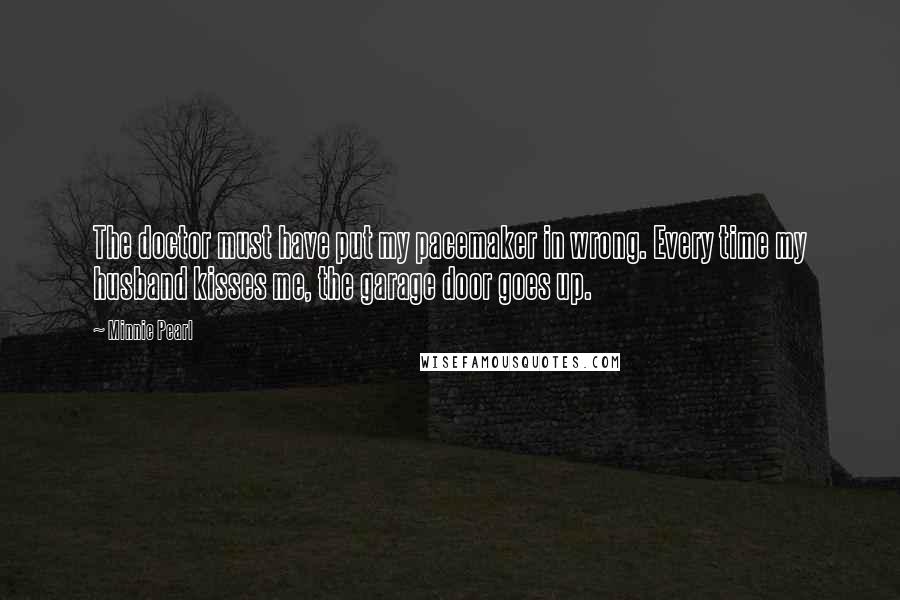 The doctor must have put my pacemaker in wrong. Every time my husband kisses me, the garage door goes up.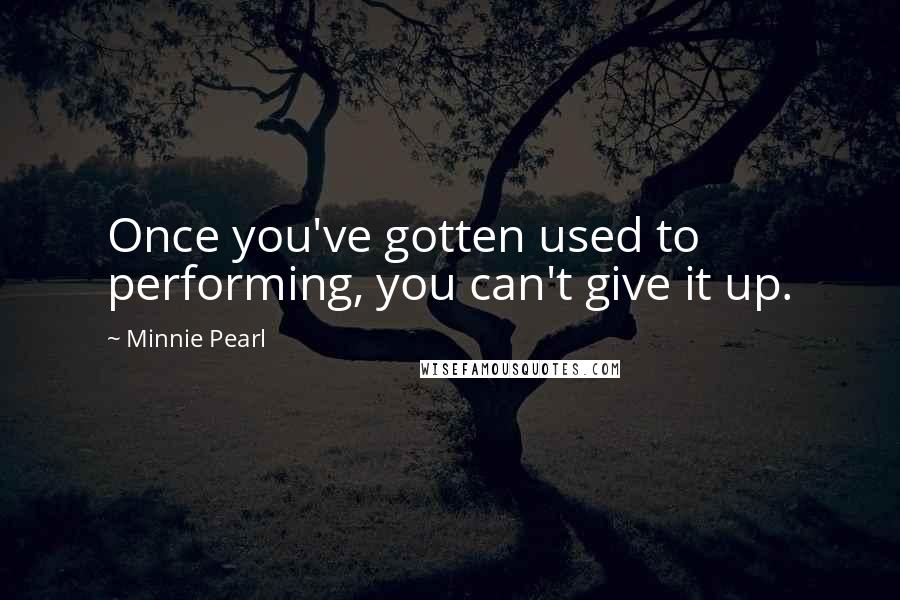 Once you've gotten used to performing, you can't give it up.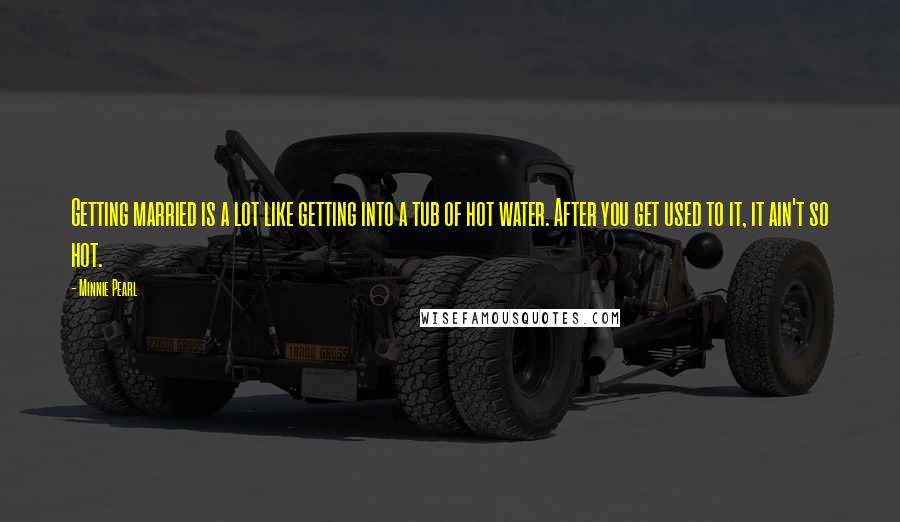 Getting married is a lot like getting into a tub of hot water. After you get used to it, it ain't so hot.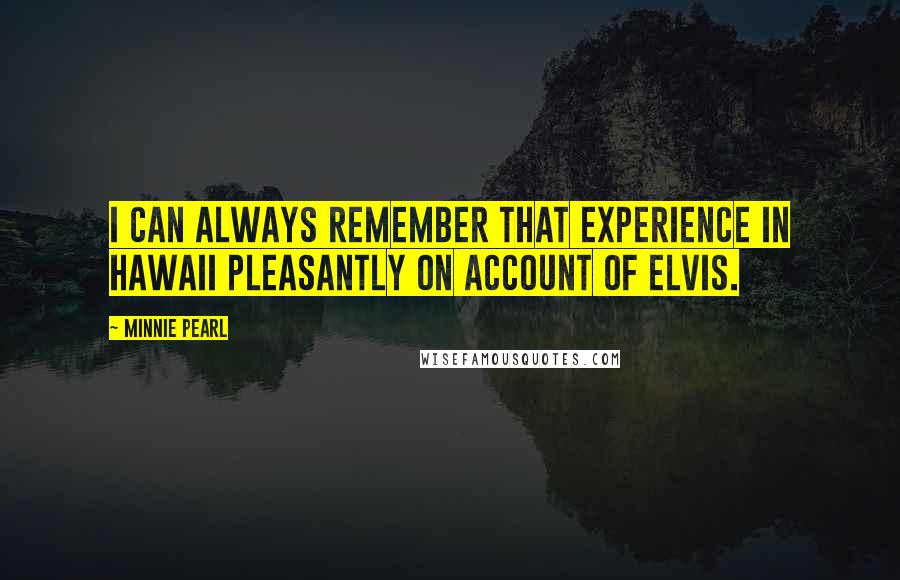 I can always remember that experience in Hawaii pleasantly on account of Elvis.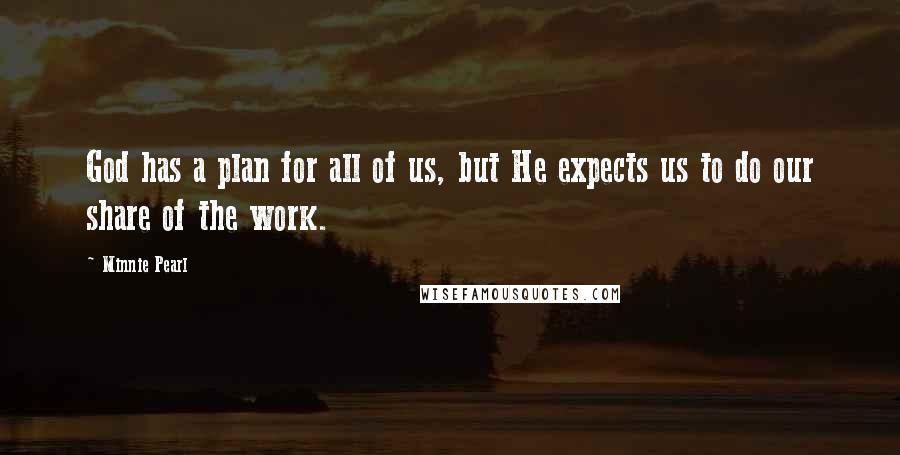 God has a plan for all of us, but He expects us to do our share of the work.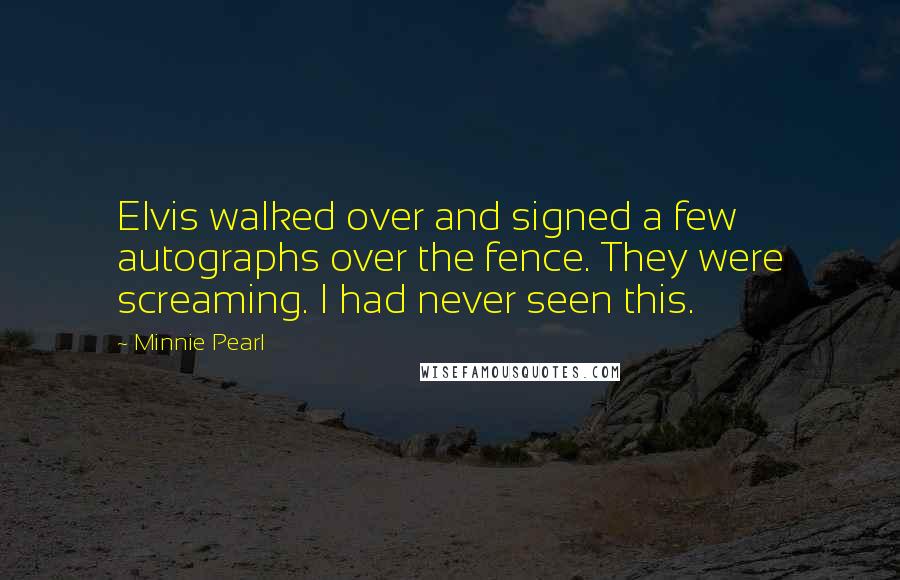 Elvis walked over and signed a few autographs over the fence. They were screaming. I had never seen this.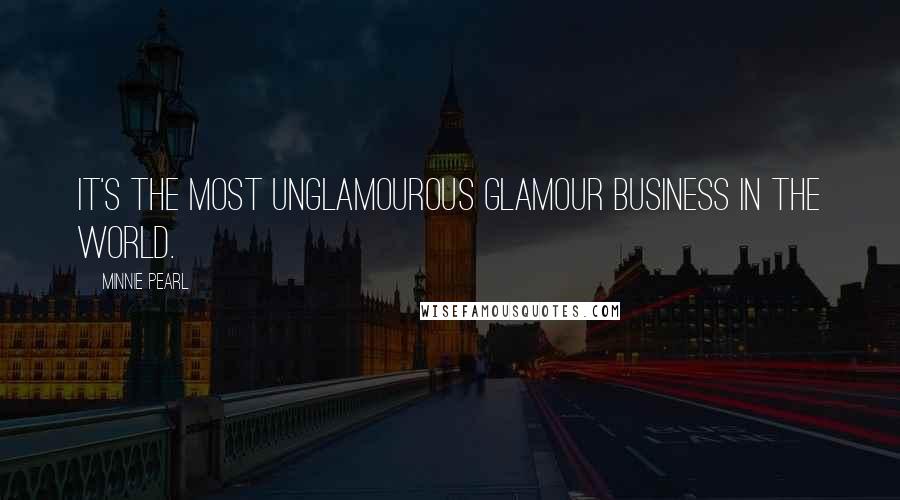 It's the most unglamourous glamour business in the world.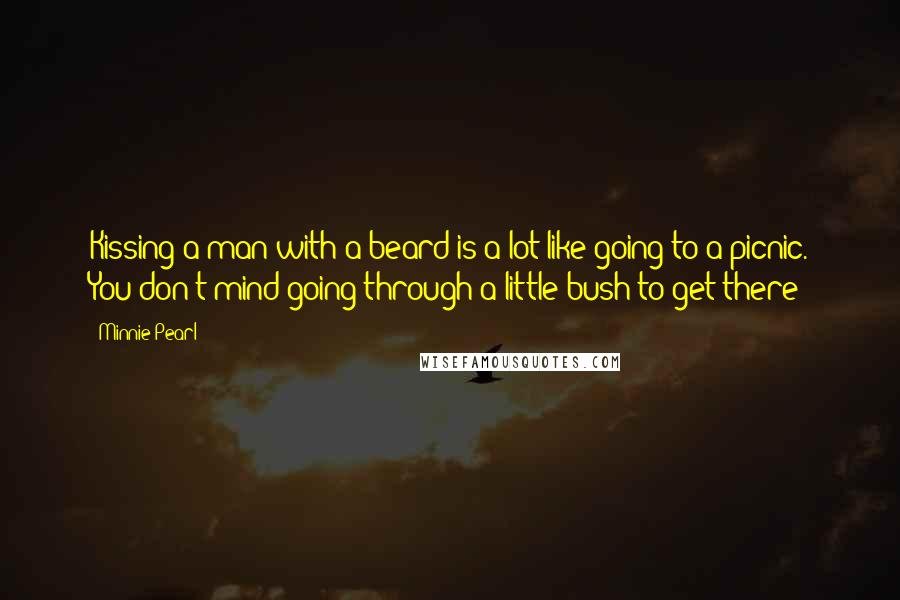 Kissing a man with a beard is a lot like going to a picnic. You don't mind going through a little bush to get there!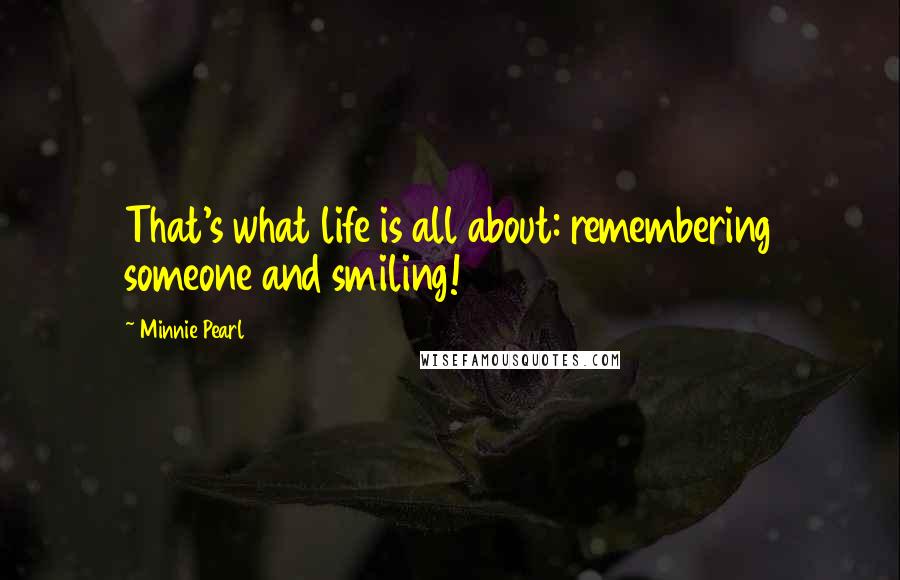 That's what life is all about: remembering someone and smiling!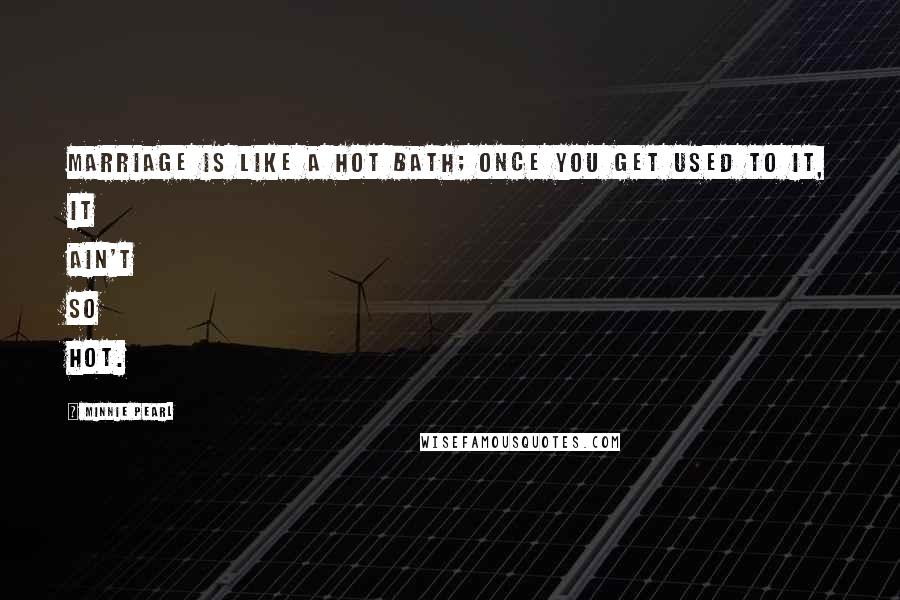 Marriage is like a hot bath; once you get used to it, it ain't so hot.