Fun N Happy Quotes
Collection of top 30 famous quotes about Fun N Happy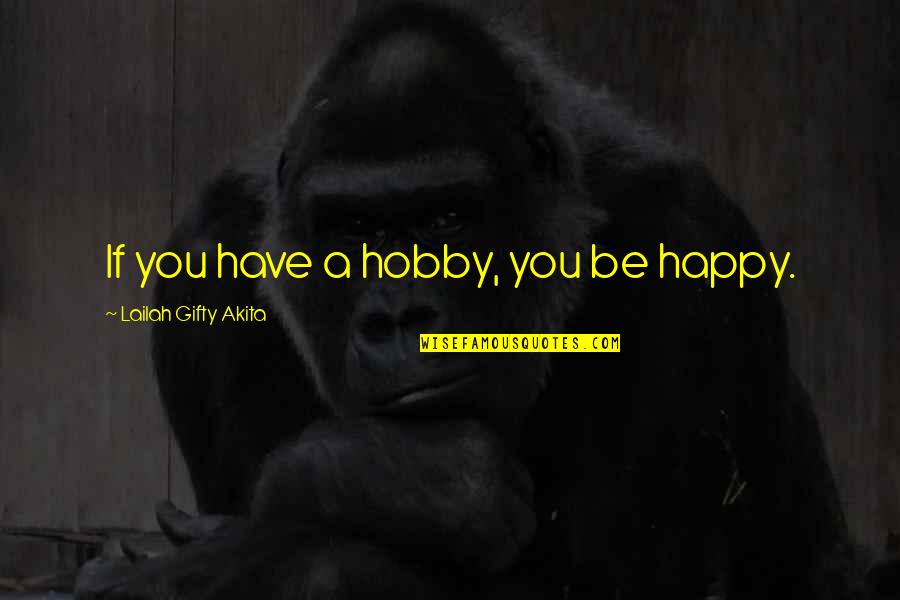 If you have a hobby, you be happy.
—
Lailah Gifty Akita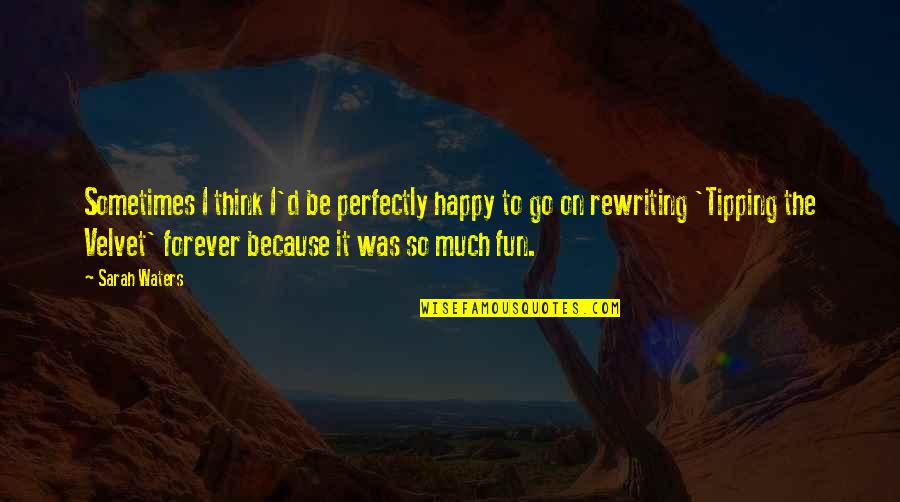 Sometimes I think I'd be perfectly happy to go on rewriting 'Tipping the Velvet' forever because it was so much fun.
—
Sarah Waters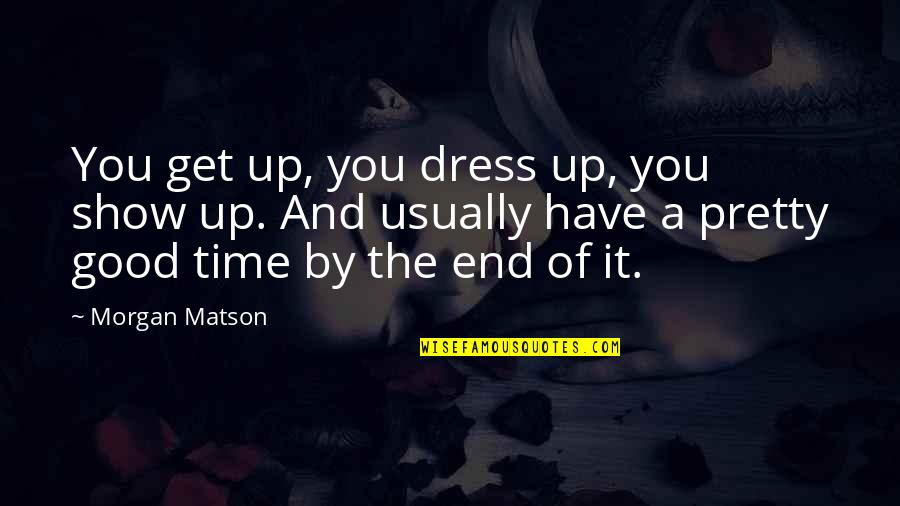 You get up, you dress up, you show up. And usually have a pretty good time by the end of it.
—
Morgan Matson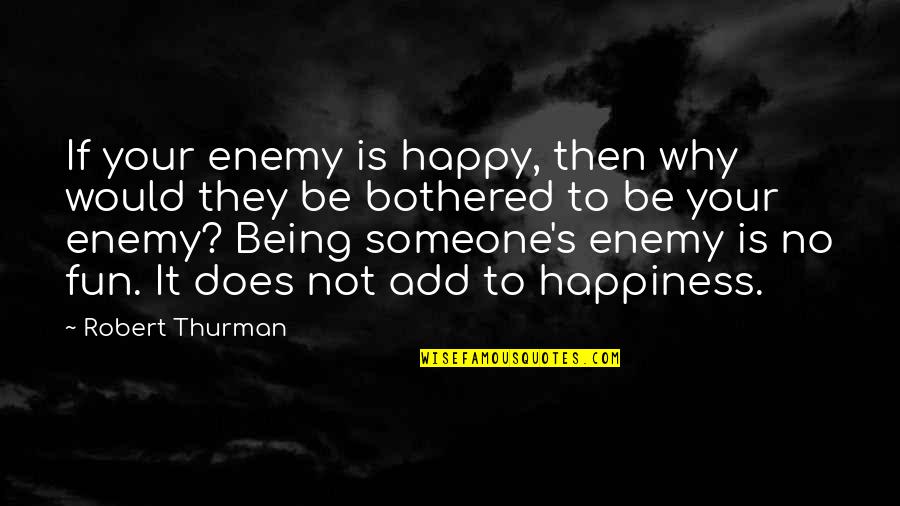 If your enemy is happy, then why would they be bothered to be your enemy? Being someone's enemy is no fun. It does not add to happiness.
—
Robert Thurman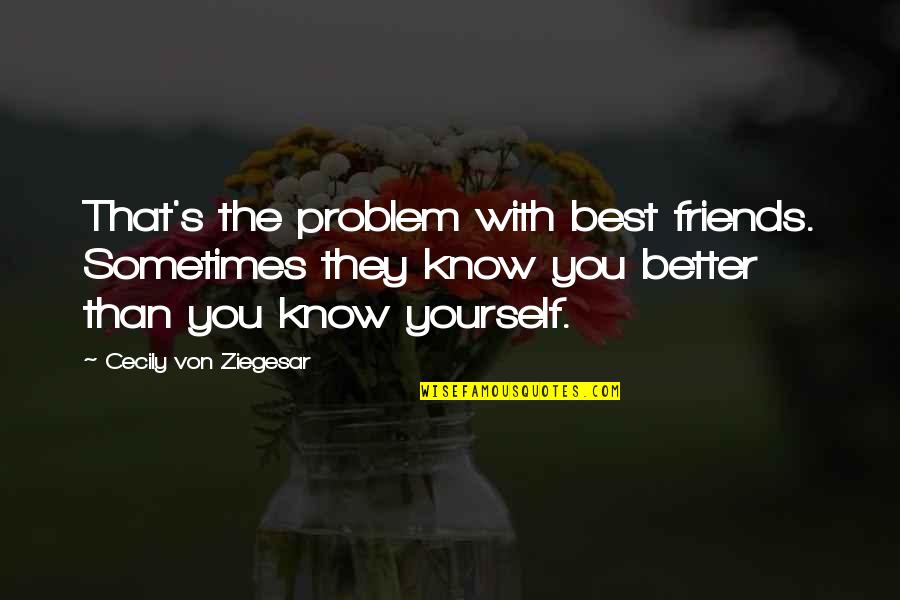 That's the problem with best friends. Sometimes they know you better than you know yourself.
—
Cecily Von Ziegesar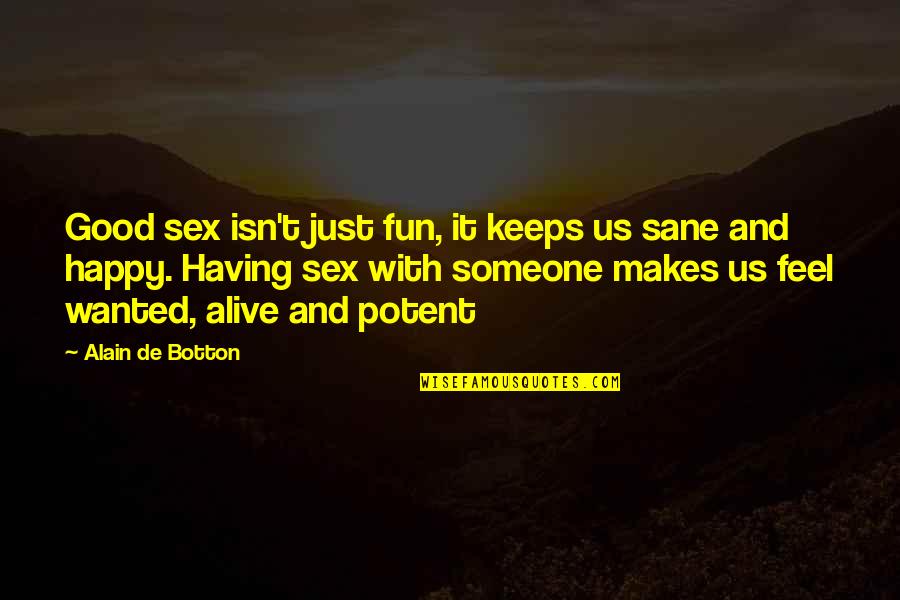 Good sex isn't just fun, it keeps us sane and happy. Having sex with someone makes us feel wanted, alive and potent
—
Alain De Botton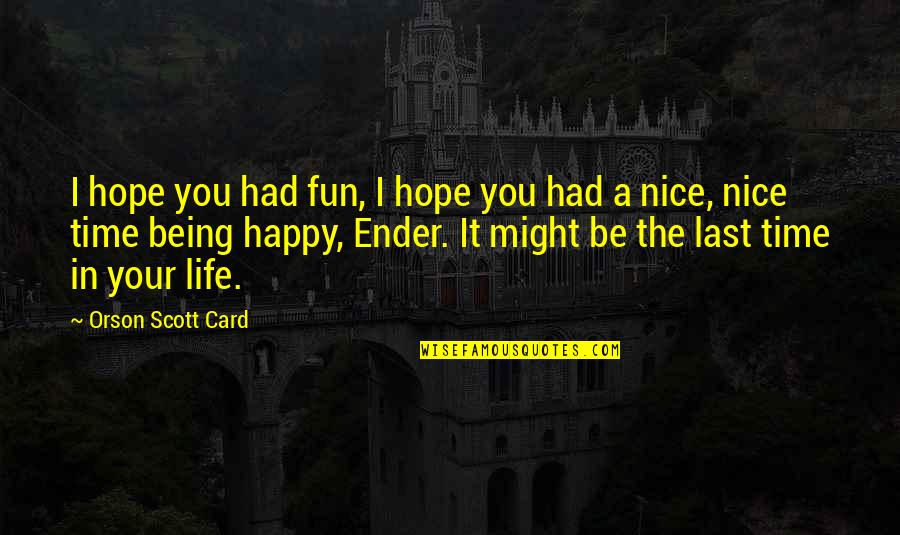 I hope you had fun, I hope you had a nice, nice time being happy, Ender. It might be the last time in your life. —
Orson Scott Card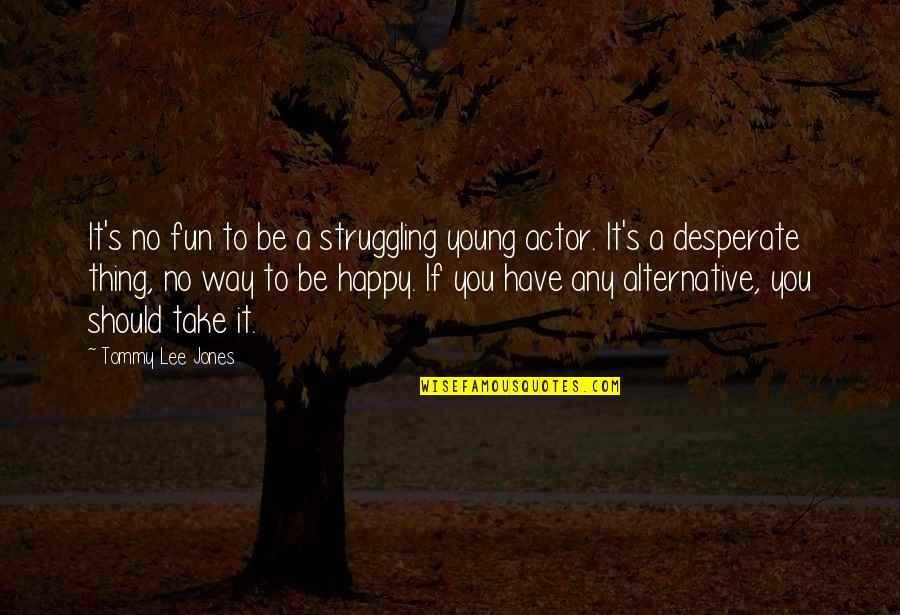 It's no fun to be a struggling young actor. It's a desperate thing, no way to be happy. If you have any alternative, you should take it. —
Tommy Lee Jones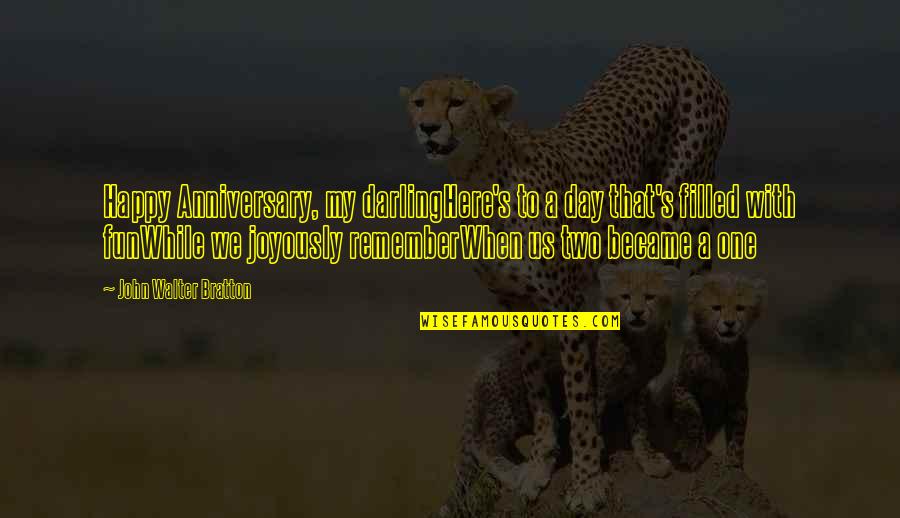 Happy Anniversary, my darling
Here's to a day that's filled with fun
While we joyously remember
When us two became a one —
John Walter Bratton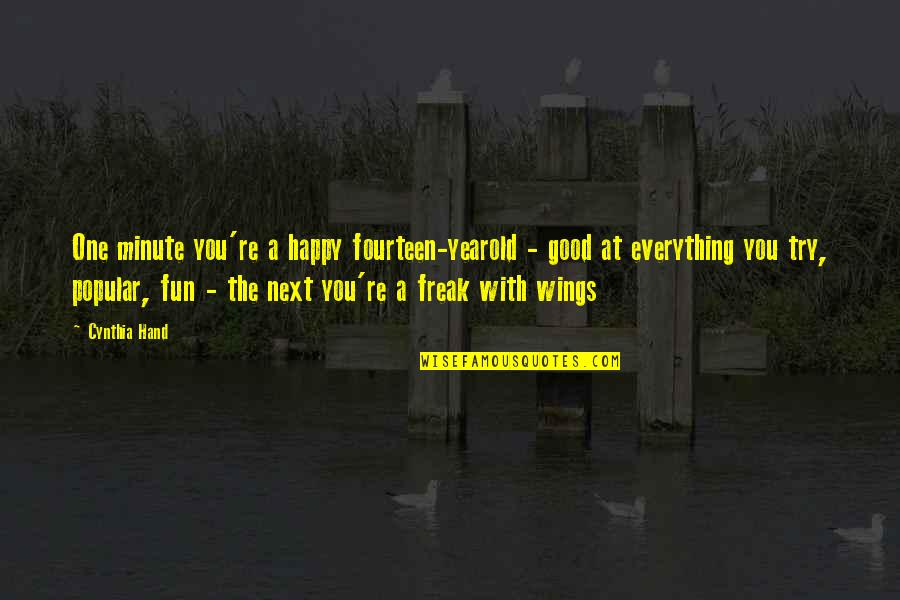 One minute you're a happy fourteen-yearold - good at everything you try, popular, fun - the next you're a freak with wings —
Cynthia Hand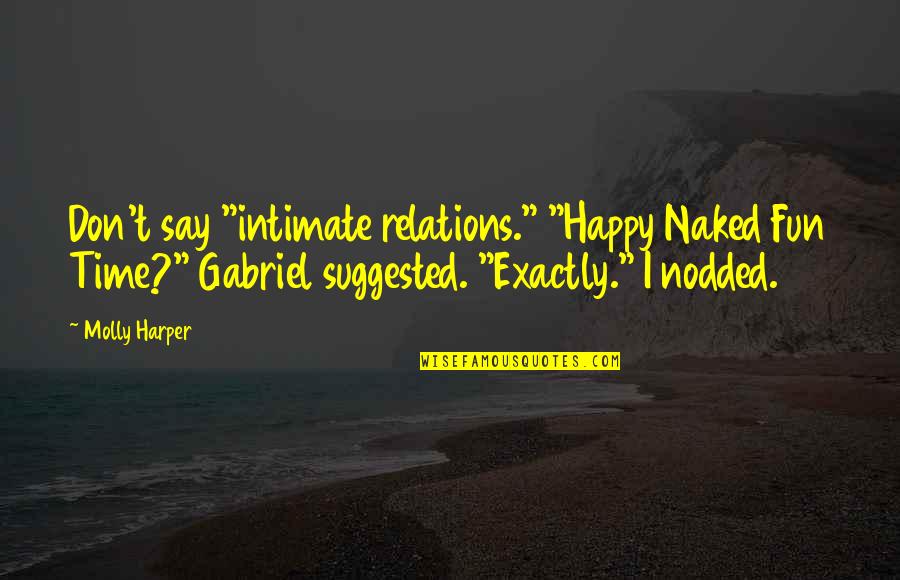 Don't say "intimate relations." "Happy Naked Fun Time?" Gabriel suggested. "Exactly." I nodded. —
Molly Harper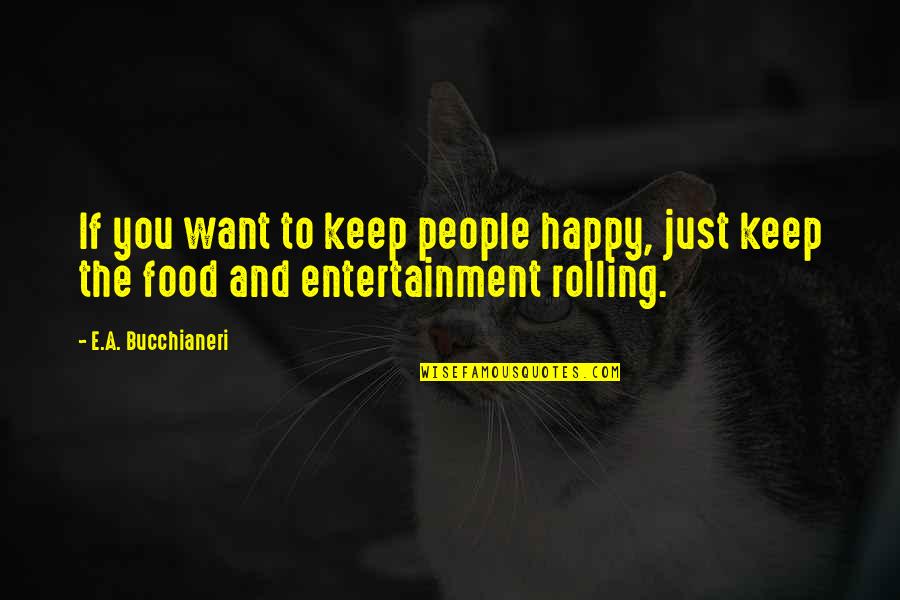 If you want to keep people happy, just keep the food and entertainment rolling. —
E.A. Bucchianeri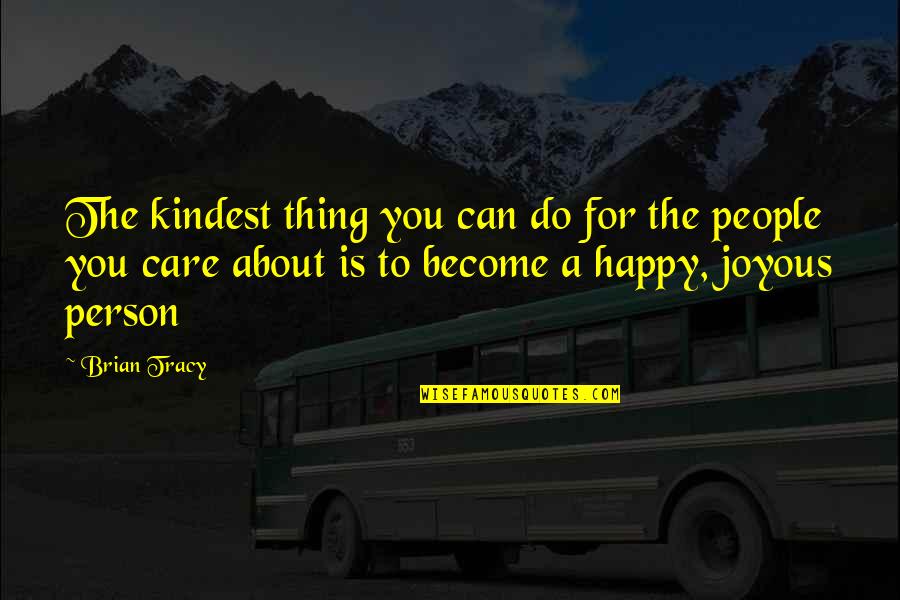 The kindest thing you can do for the people you care about is to become a happy, joyous person —
Brian Tracy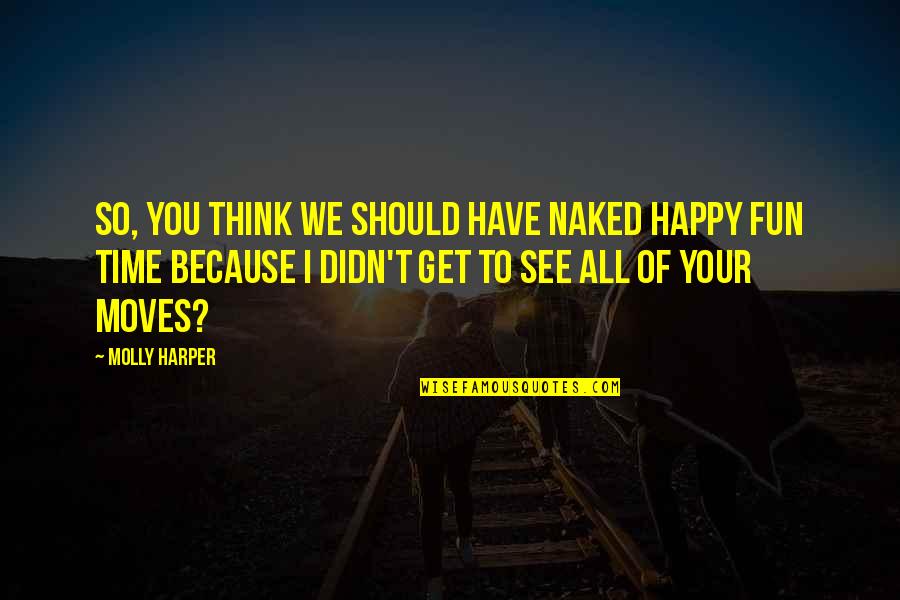 So, you think we should have Naked Happy Fun Time because I didn't get to see all of your moves? —
Molly Harper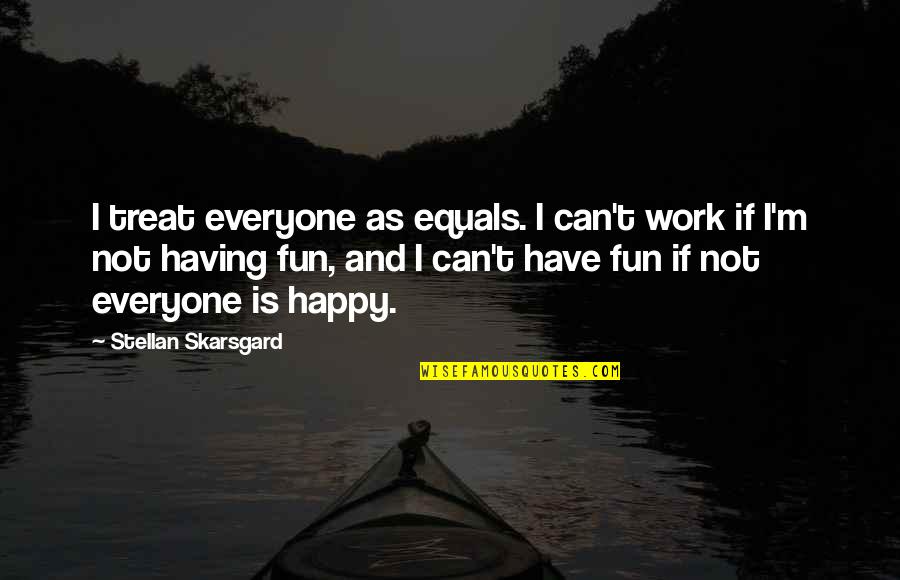 I treat everyone as equals. I can't work if I'm not having fun, and I can't have fun if not everyone is happy. —
Stellan Skarsgard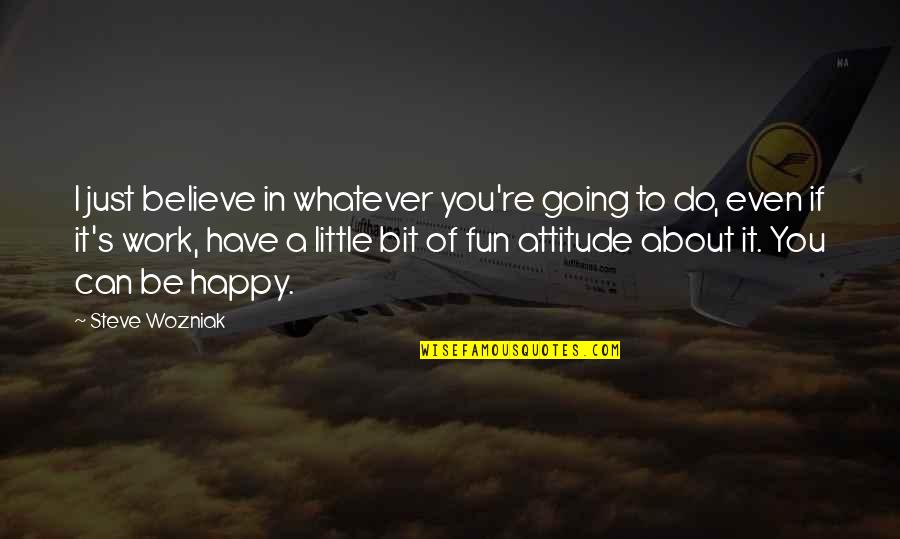 I just believe in whatever you're going to do, even if it's work, have a little bit of fun attitude about it. You can be happy. —
Steve Wozniak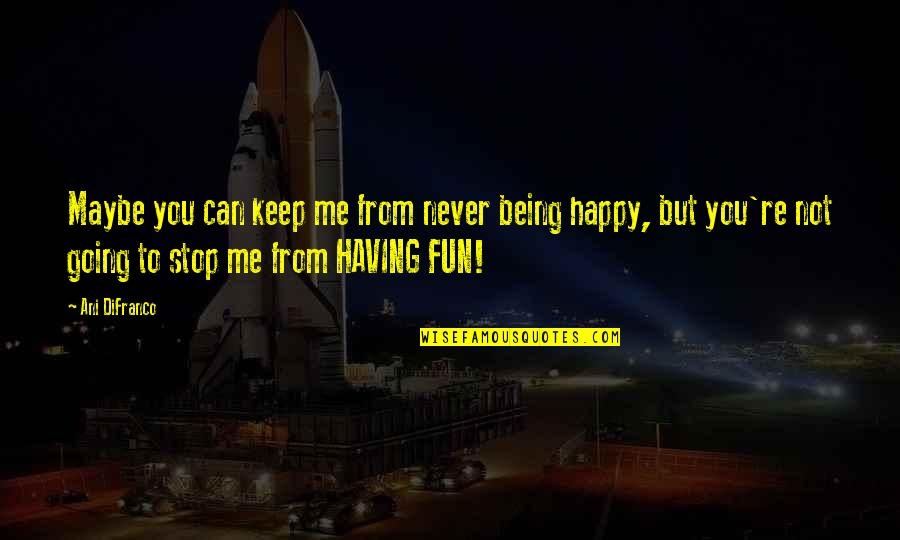 Maybe you can keep me from never being happy, but you're not going to stop me from HAVING FUN! —
Ani DiFranco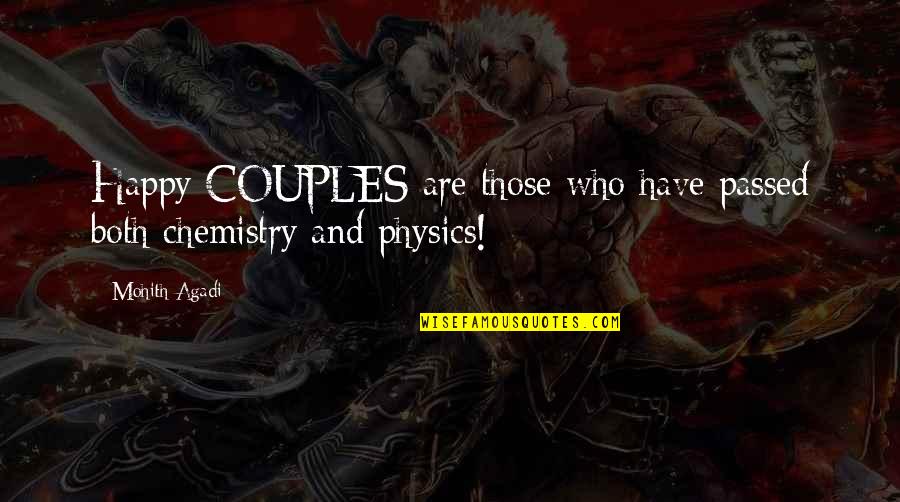 Happy COUPLES are those who have passed both chemistry and physics! —
Mohith Agadi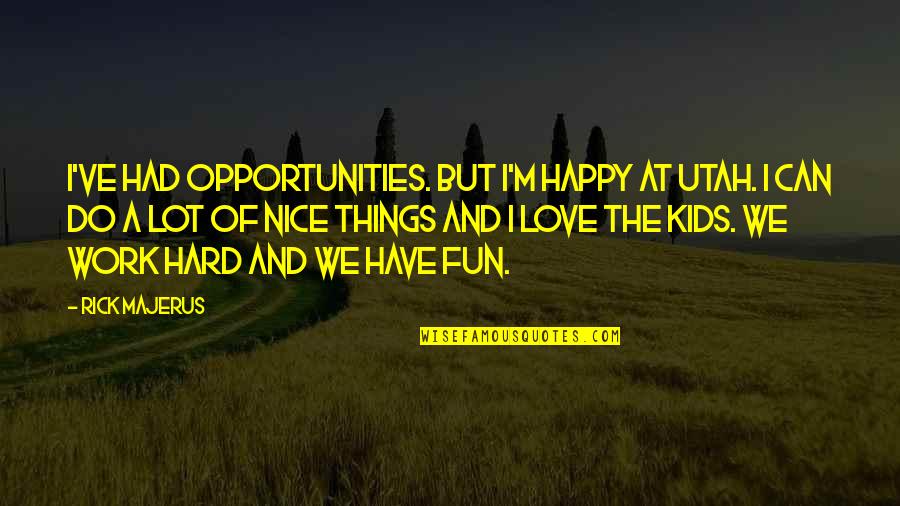 I've had opportunities. But I'm happy at Utah. I can do a lot of nice things and I love the kids. We work hard and we have fun. —
Rick Majerus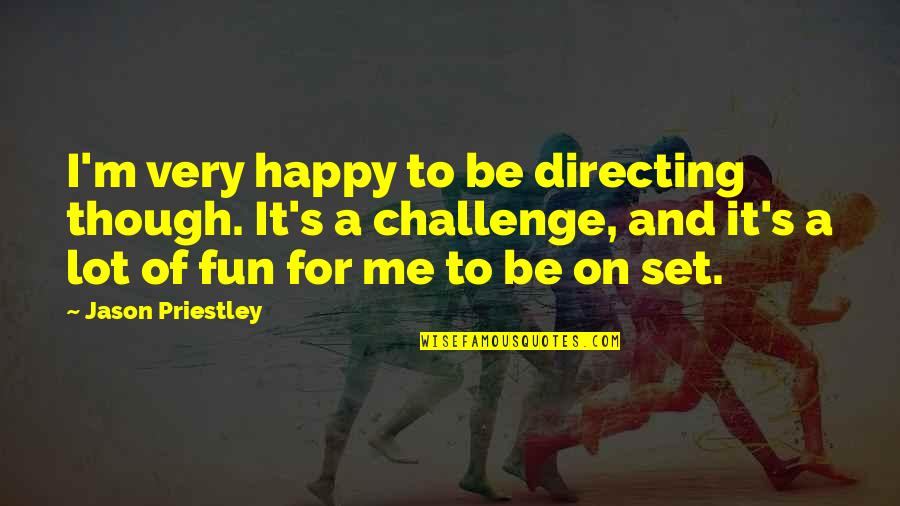 I'm very happy to be directing though. It's a challenge, and it's a lot of fun for me to be on set. —
Jason Priestley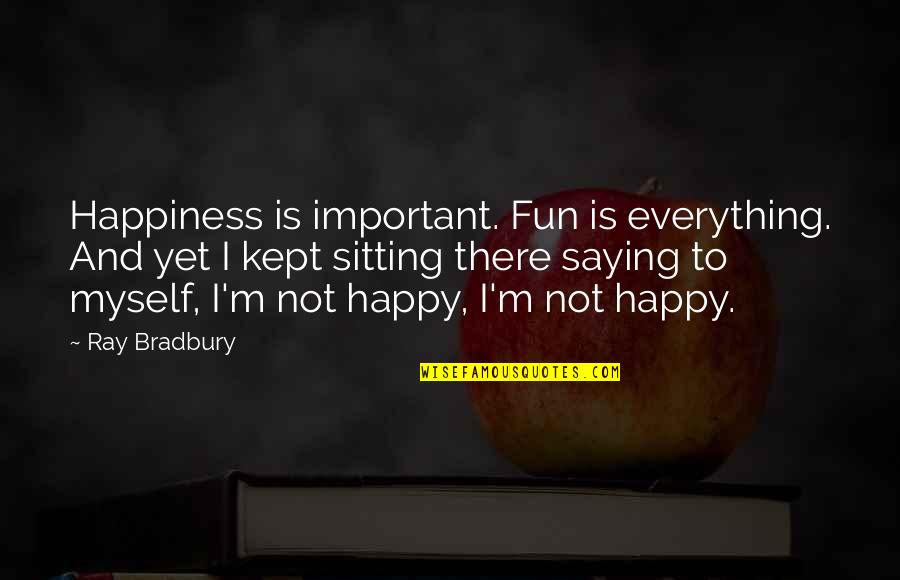 Happiness is important. Fun is everything. And yet I kept sitting there saying to myself, I'm not happy, I'm not happy. —
Ray Bradbury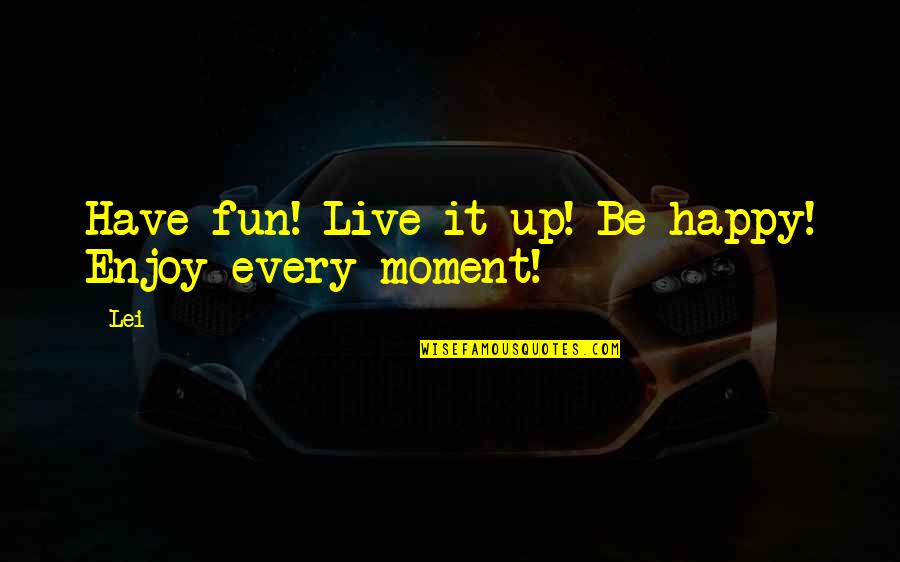 Have fun! Live it up! Be happy! Enjoy every moment! —
Lei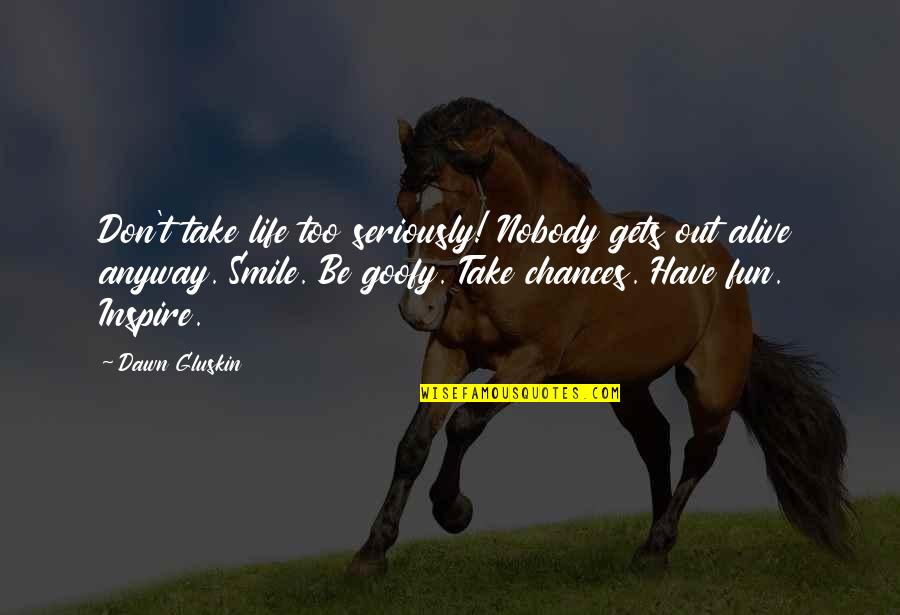 Don't take life too seriously! Nobody gets out alive anyway. Smile. Be goofy. Take chances. Have fun. Inspire. —
Dawn Gluskin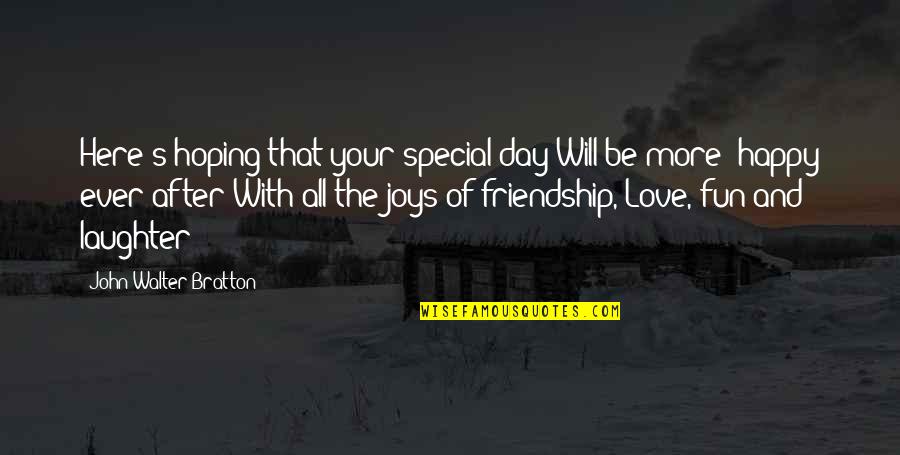 Here's hoping that your special day
Will be more 'happy ever after'
With all the joys of friendship,
Love, fun and laughter —
John Walter Bratton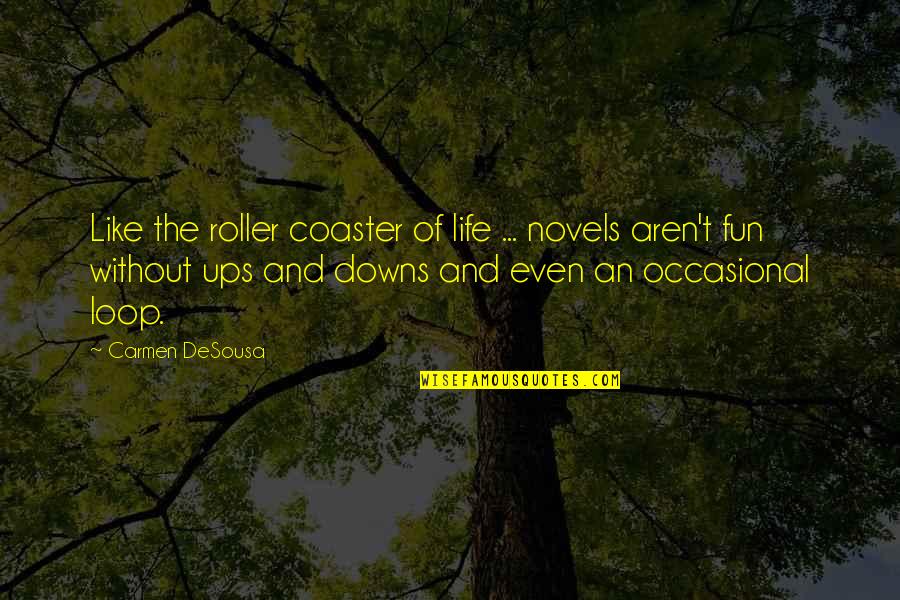 Like the roller coaster of life ... novels aren't fun without ups and downs and even an occasional loop. —
Carmen DeSousa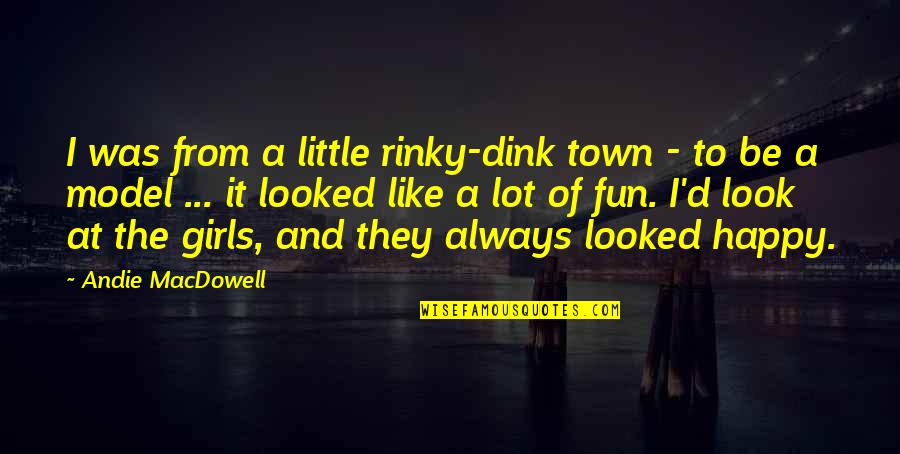 I was from a little rinky-dink town - to be a model ... it looked like a lot of fun. I'd look at the girls, and they always looked happy. —
Andie MacDowell