Michael Haneke Quotes
Top 34 wise famous quotes and sayings by Michael Haneke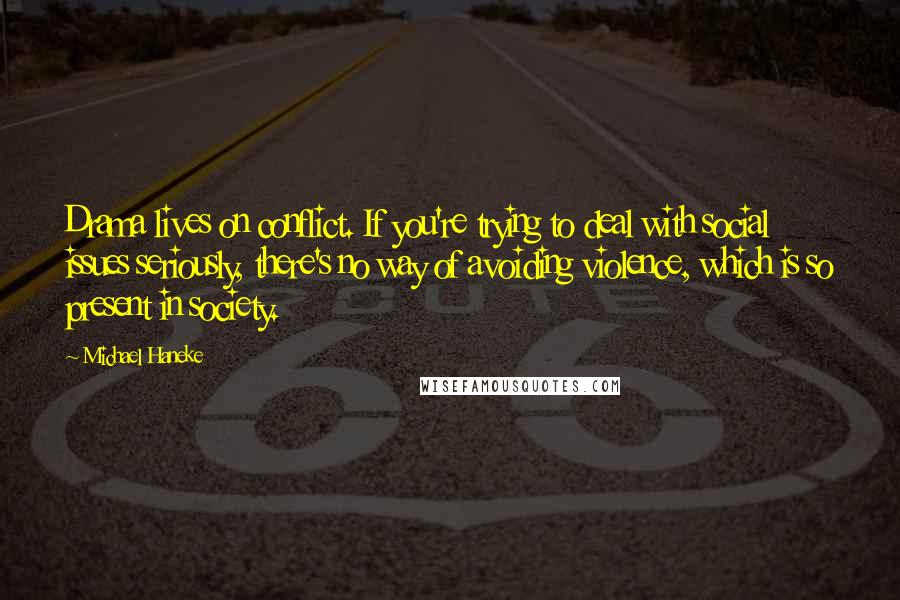 Drama lives on conflict. If you're trying to deal with social issues seriously, there's no way of avoiding violence, which is so present in society.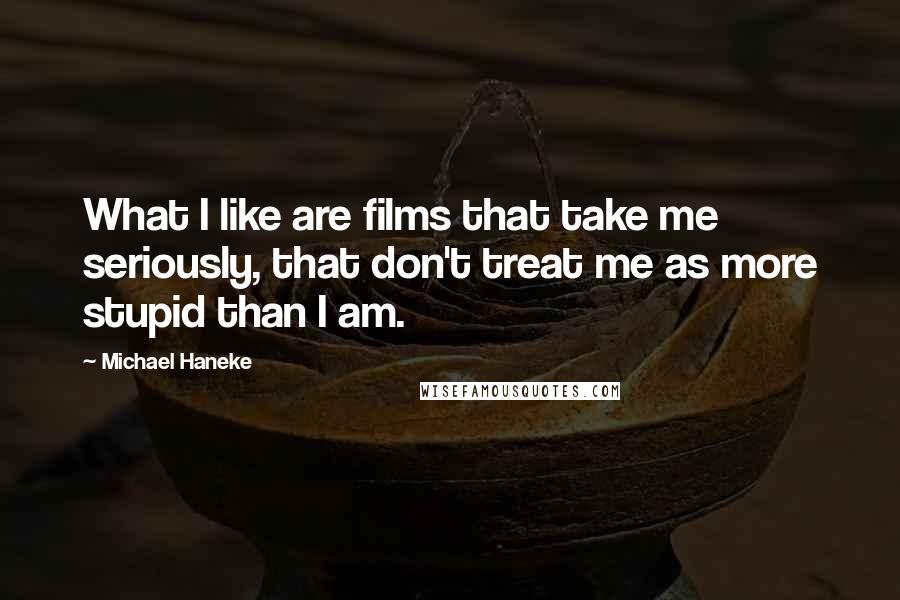 What I like are films that take me seriously, that don't treat me as more stupid than I am.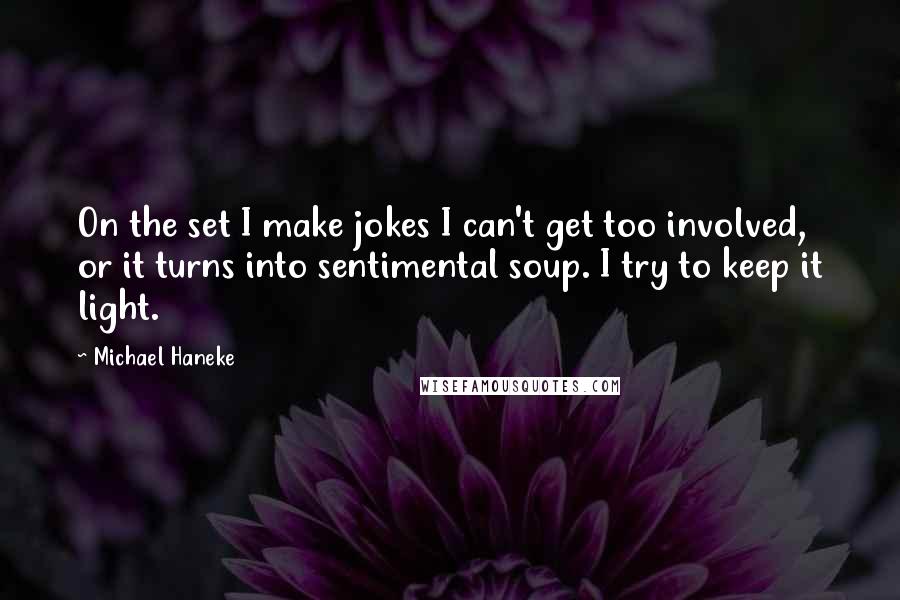 On the set I make jokes I can't get too involved, or it turns into sentimental soup. I try to keep it light.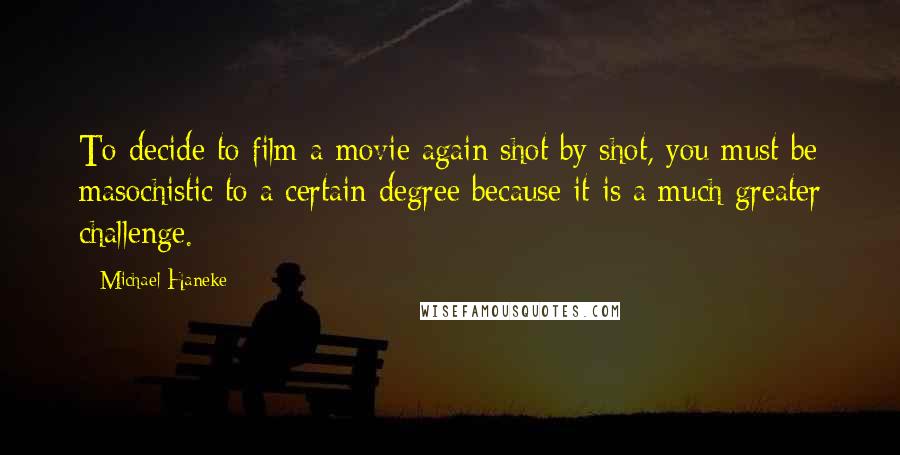 To decide to film a movie again shot by shot, you must be masochistic to a certain degree because it is a much greater challenge.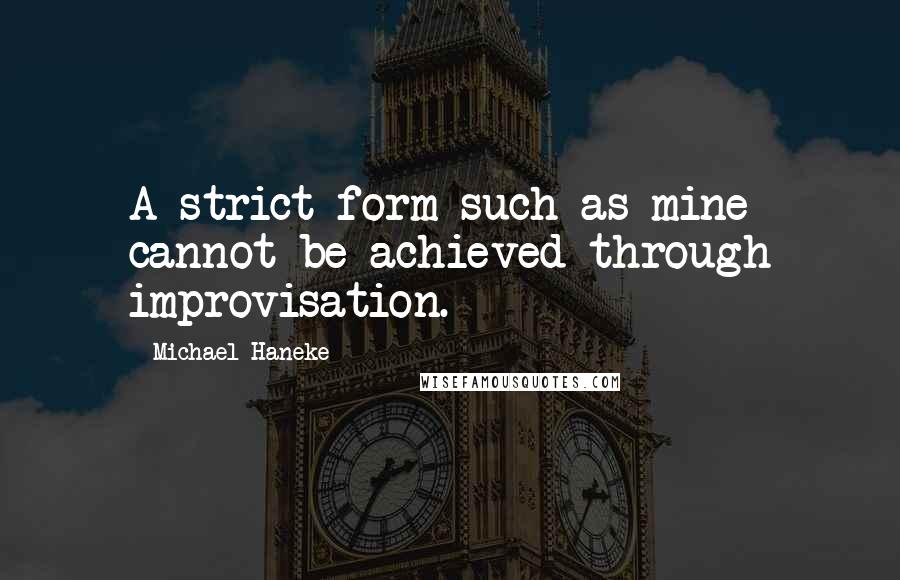 A strict form such as mine cannot be achieved through improvisation.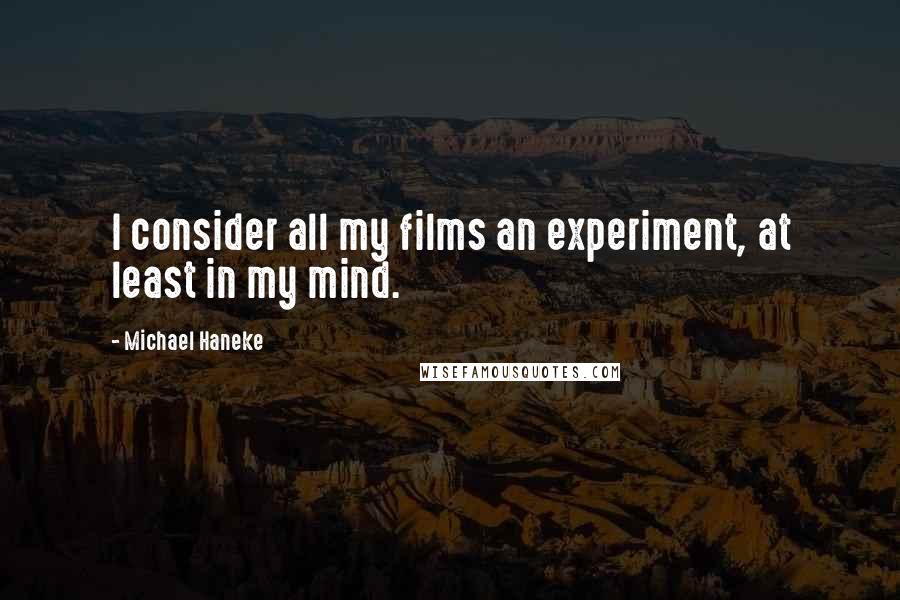 I consider all my films an experiment, at least in my mind.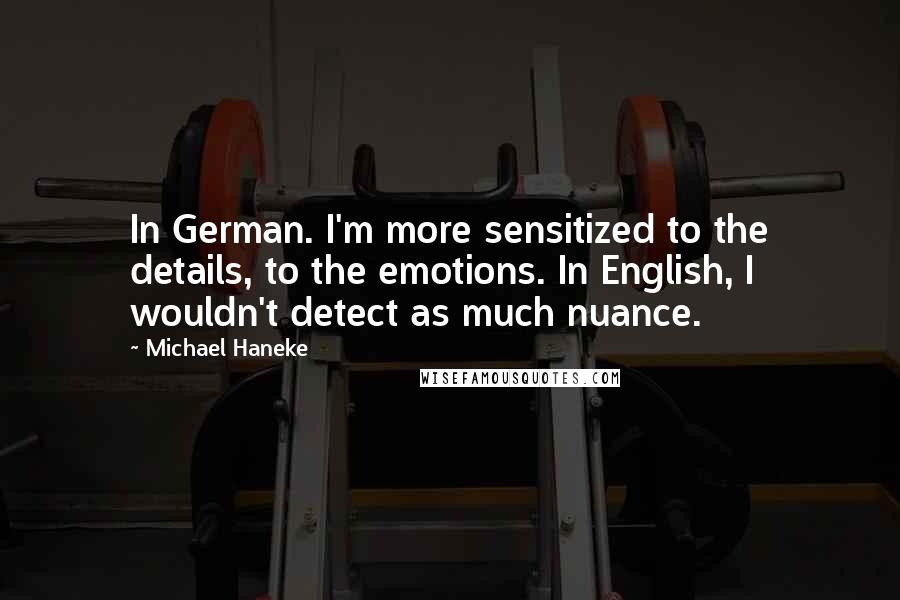 In German. I'm more sensitized to the details, to the emotions. In English, I wouldn't detect as much nuance.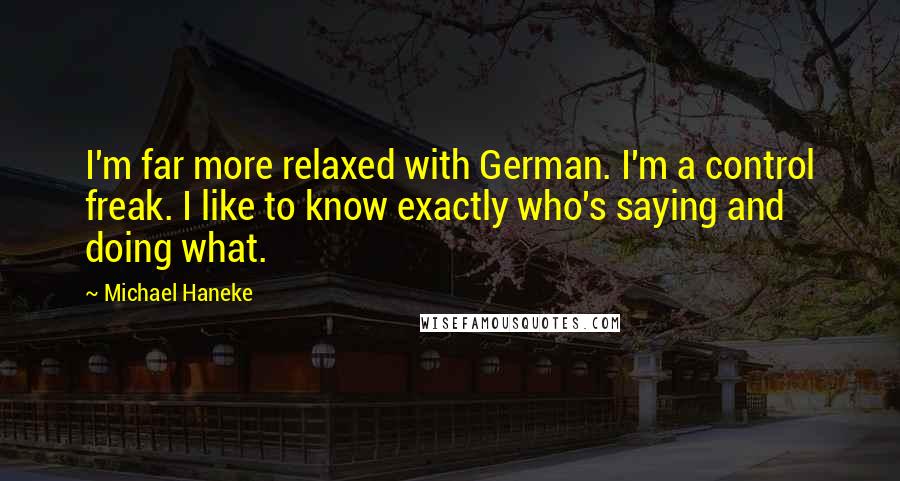 I'm far more relaxed with German. I'm a control freak. I like to know exactly who's saying and doing what.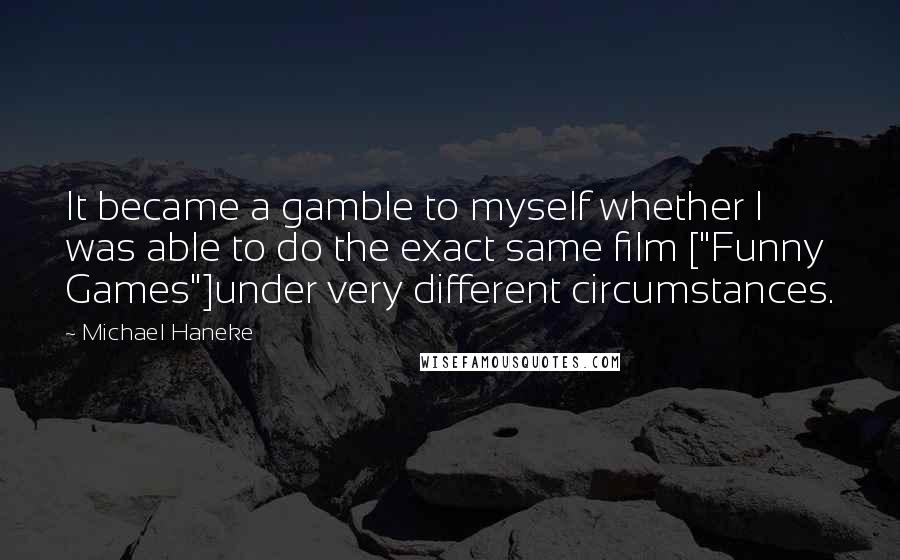 It became a gamble to myself whether I was able to do the exact same film ["Funny Games"]under very different circumstances.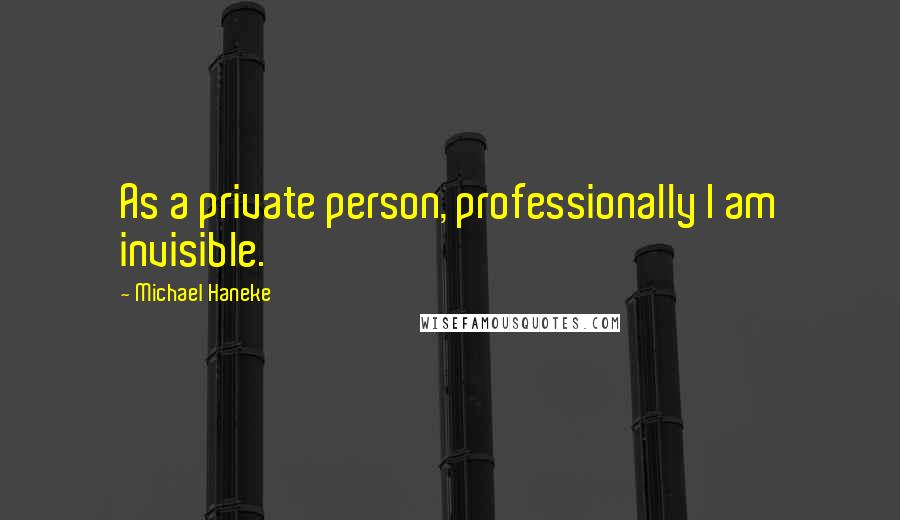 As a private person, professionally I am invisible.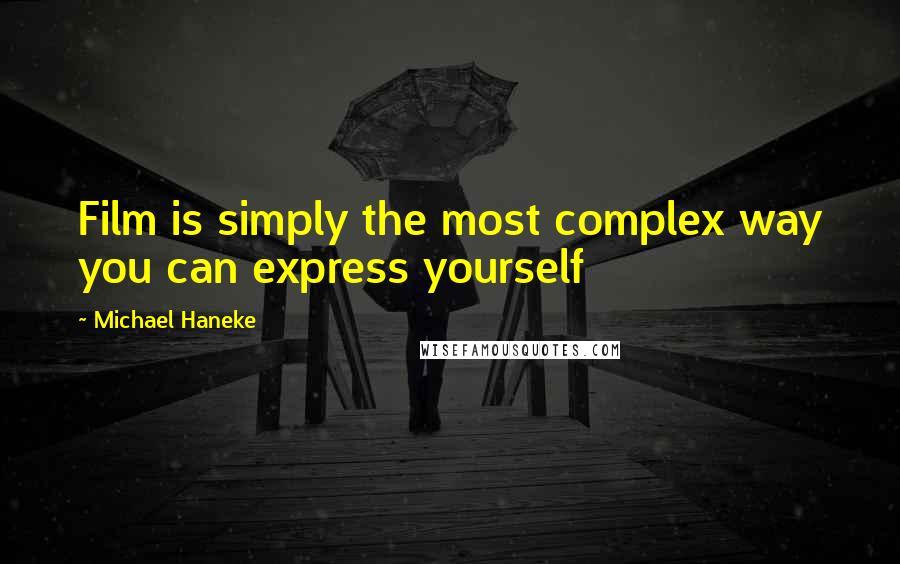 Film is simply the most complex way you can express yourself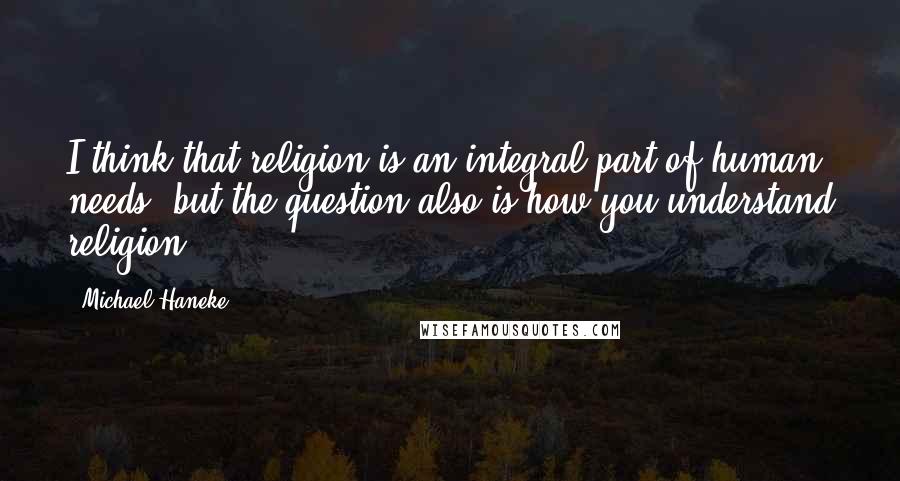 I think that religion is an integral part of human needs, but the question also is how you understand religion.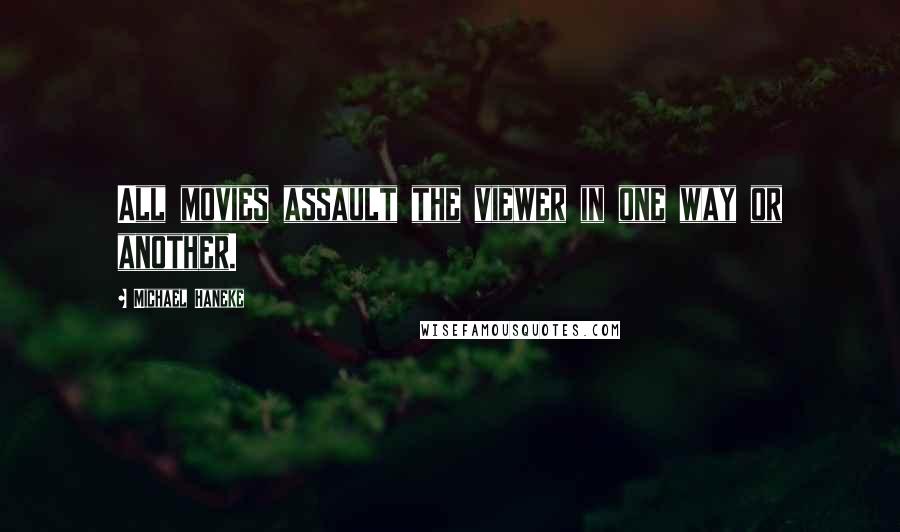 All movies assault the viewer in one way or another.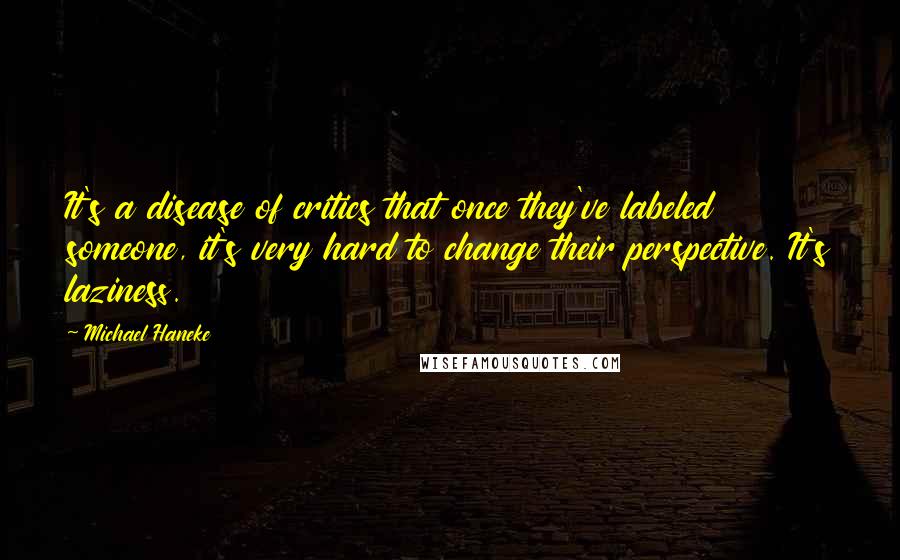 It's a disease of critics that once they've labeled someone, it's very hard to change their perspective. It's laziness.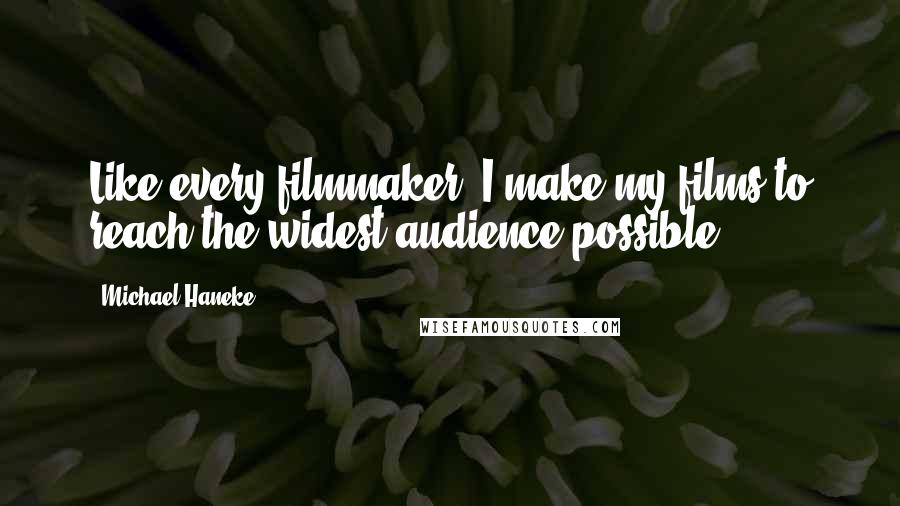 Like every filmmaker, I make my films to reach the widest audience possible.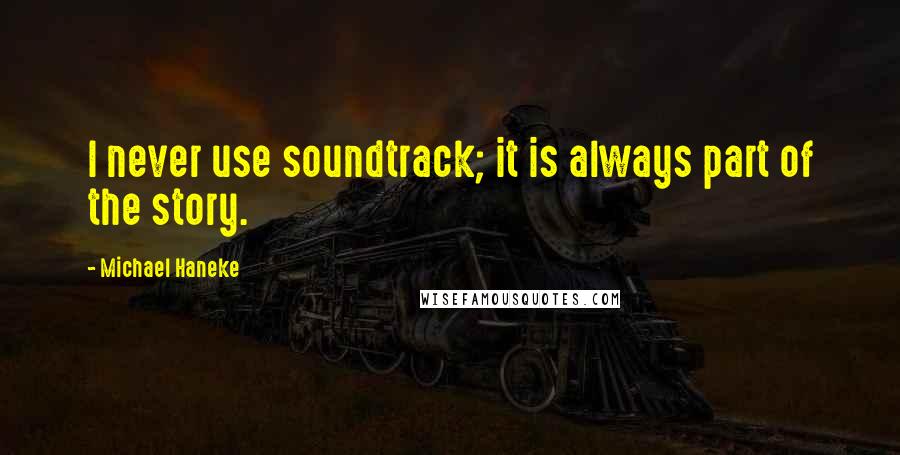 I never use soundtrack; it is always part of the story.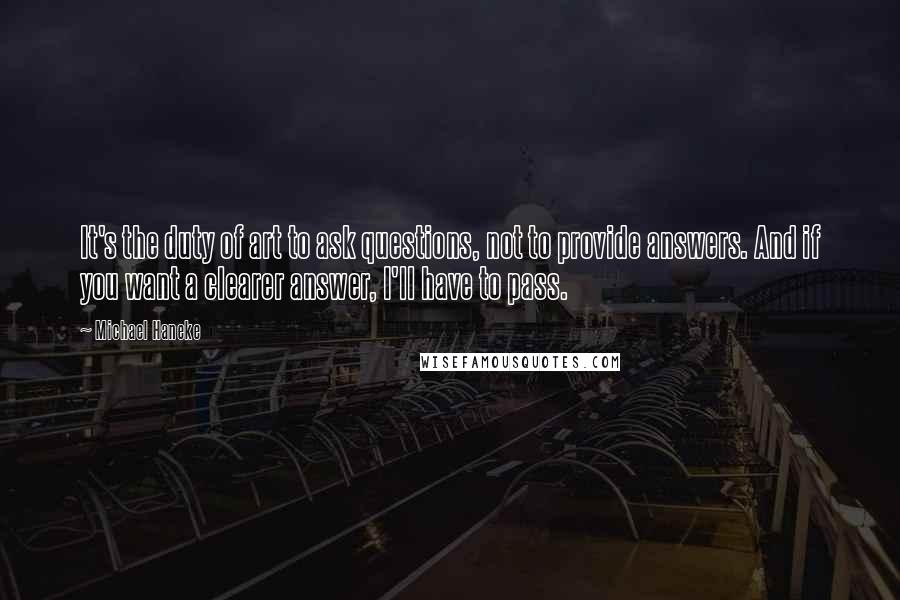 It's the duty of art to ask questions, not to provide answers. And if you want a clearer answer, I'll have to pass.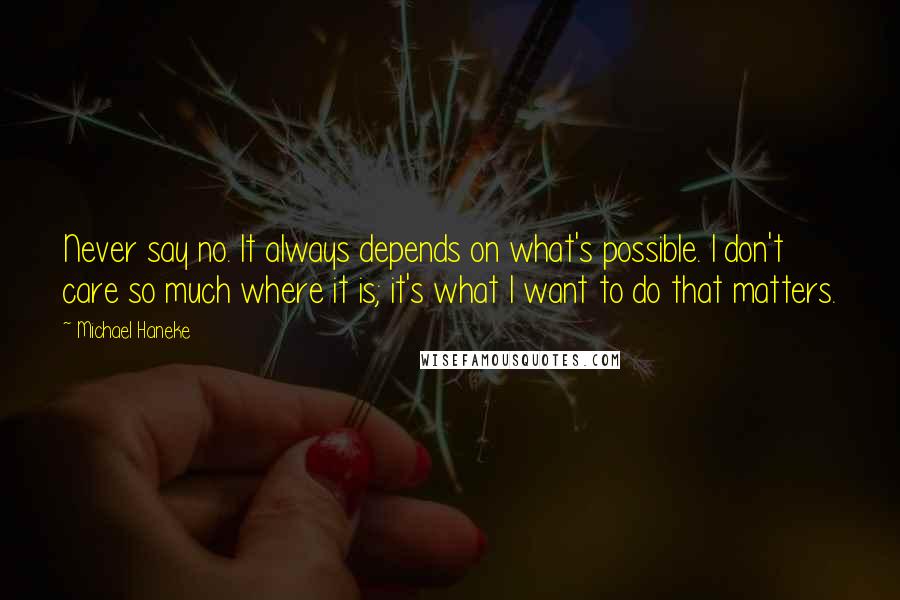 Never say no. It always depends on what's possible. I don't care so much where it is; it's what I want to do that matters.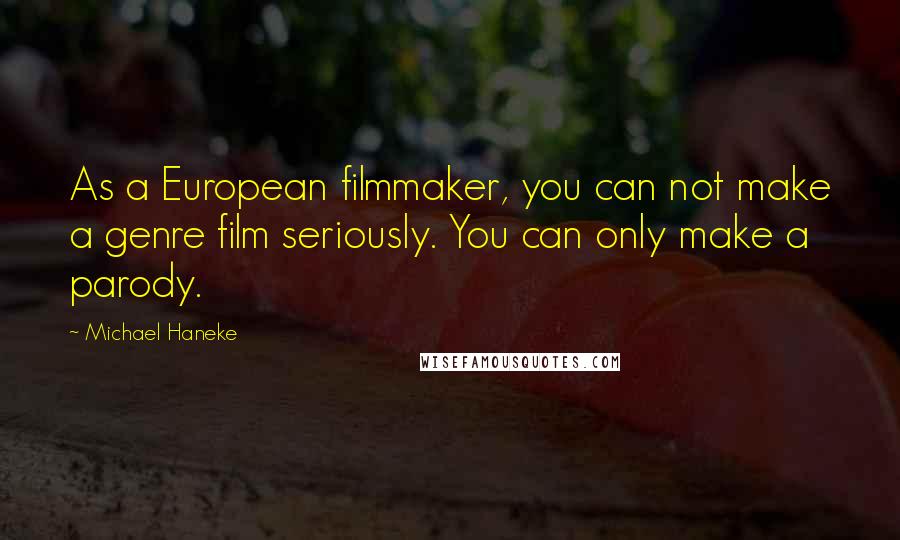 As a European filmmaker, you can not make a genre film seriously. You can only make a parody.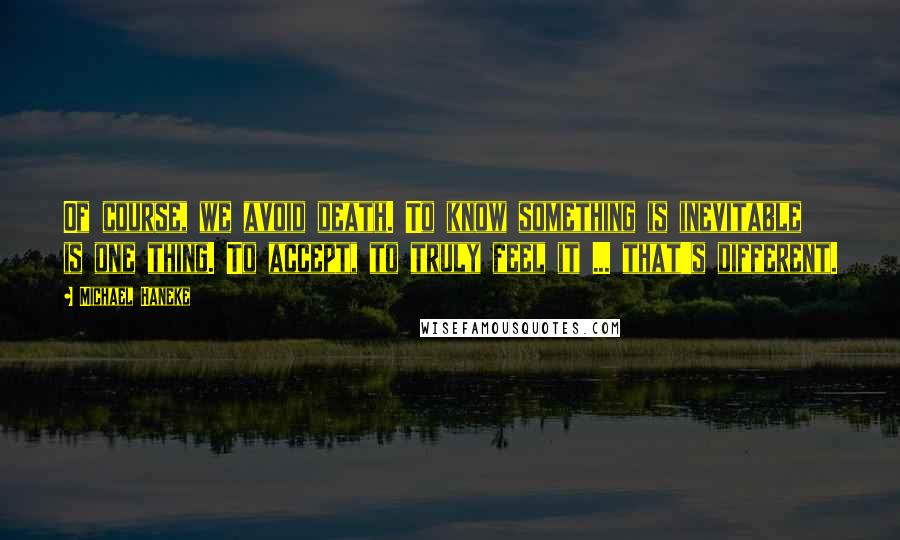 Of course, we avoid death. To know something is inevitable is one thing. To accept, to truly feel it ... that's different.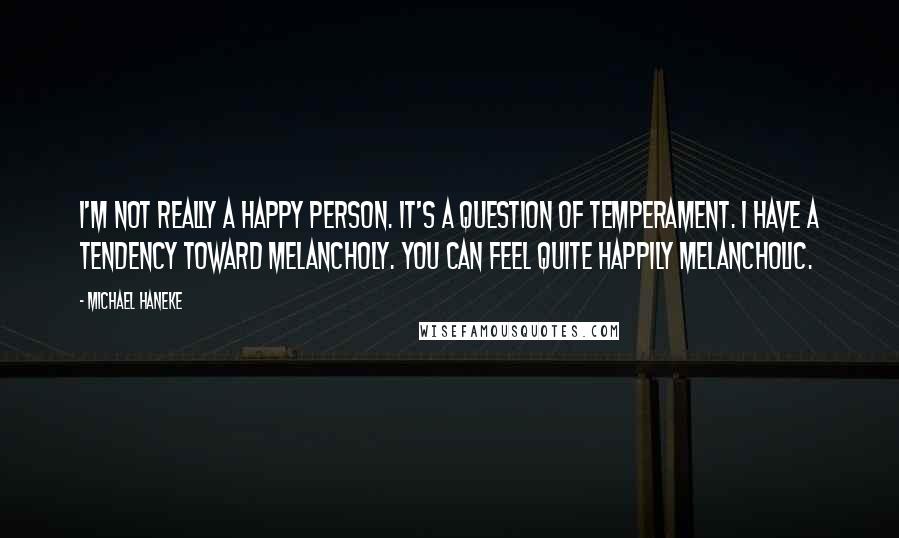 I'm not really a happy person. It's a question of temperament. I have a tendency toward melancholy. You can feel quite happily melancholic.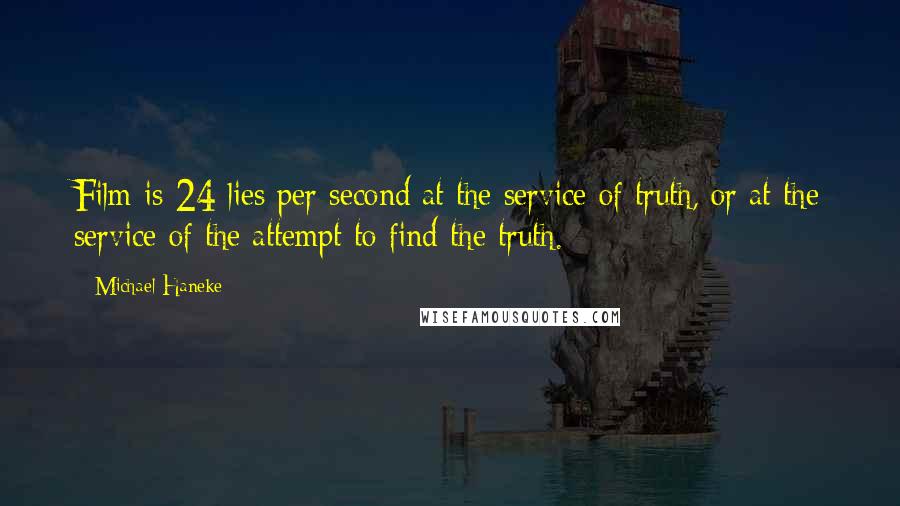 Film is 24 lies per second at the service of truth, or at the service of the attempt to find the truth.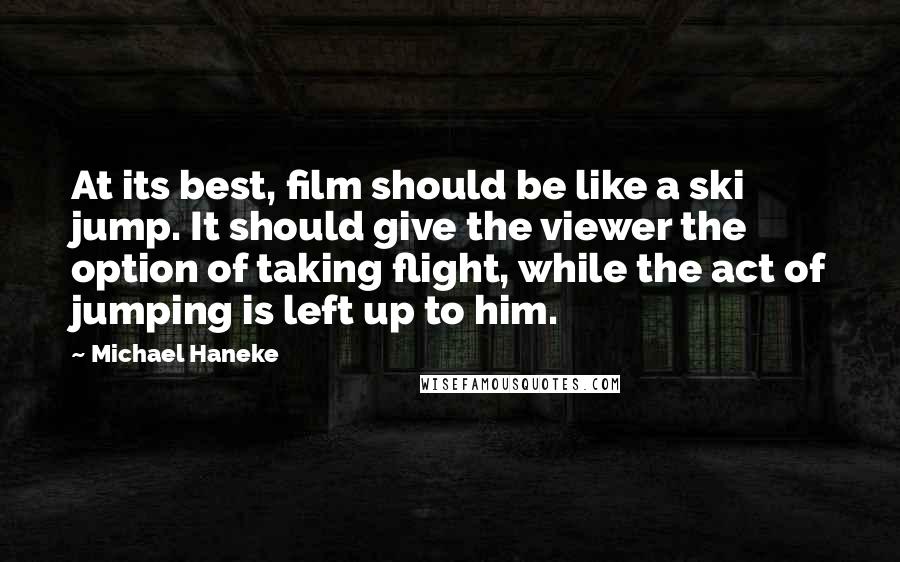 At its best, film should be like a ski jump. It should give the viewer the option of taking flight, while the act of jumping is left up to him.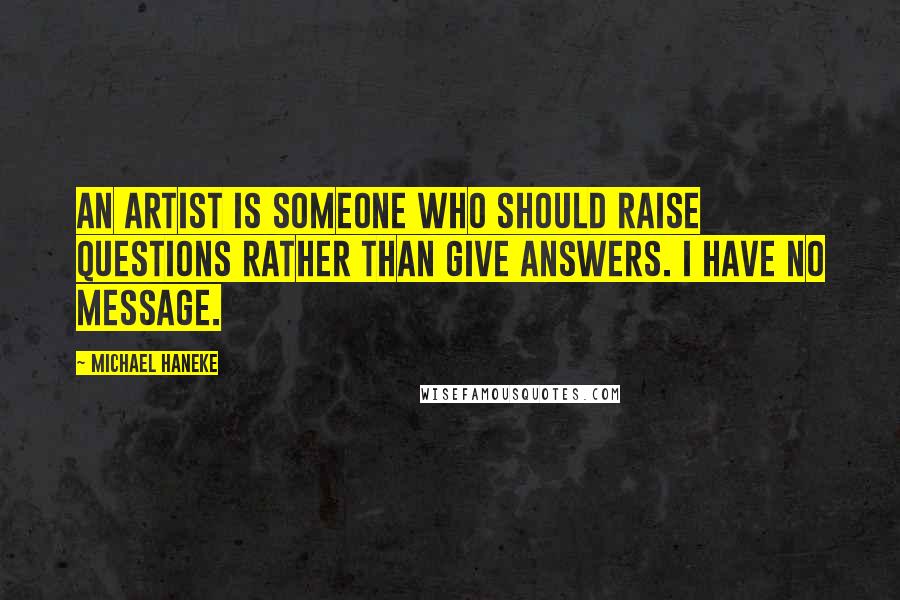 An artist is someone who should raise questions rather than give answers. I have no message.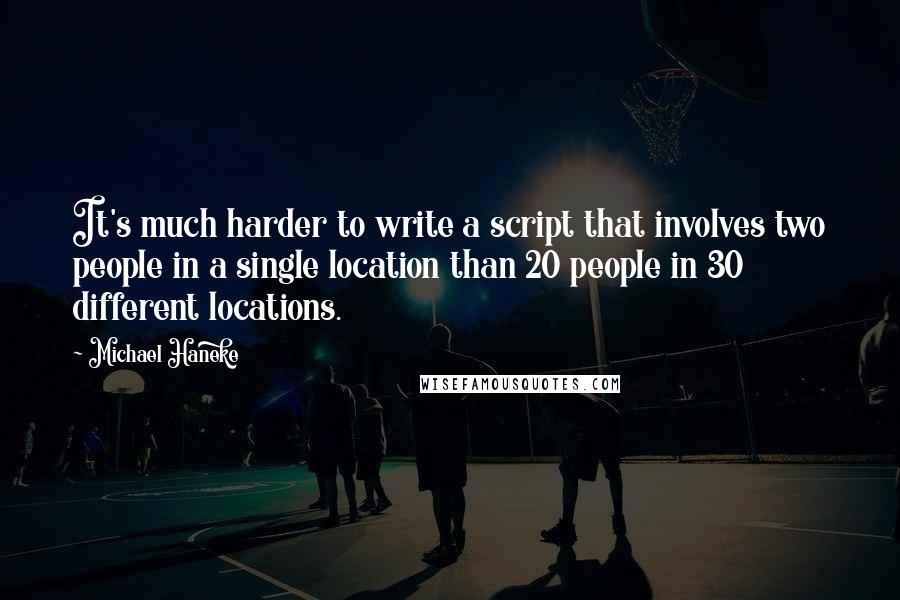 It's much harder to write a script that involves two people in a single location than 20 people in 30 different locations.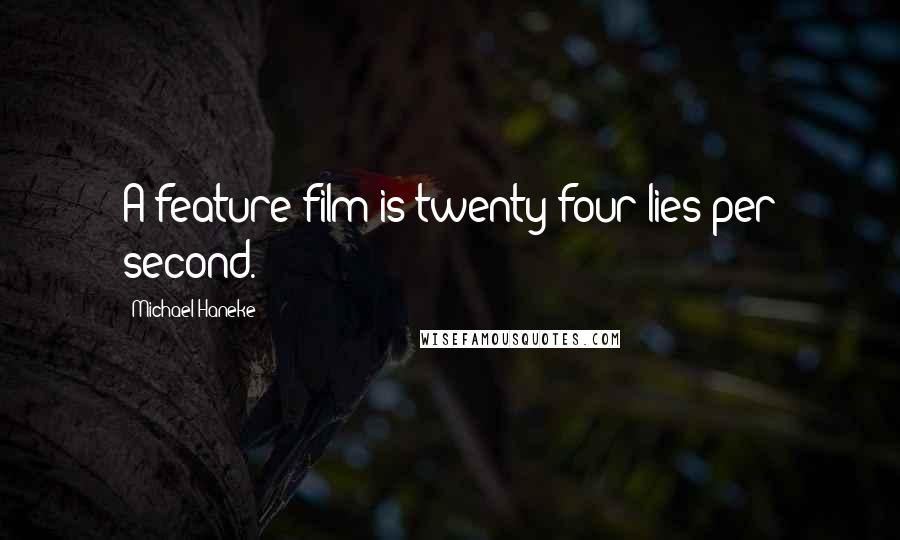 A feature film is twenty-four lies per second.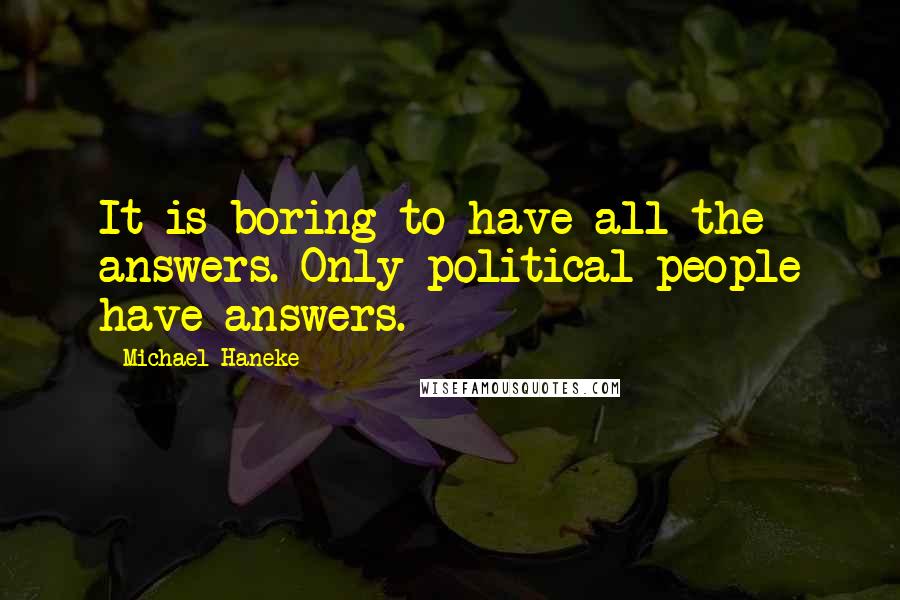 It is boring to have all the answers. Only political people have answers.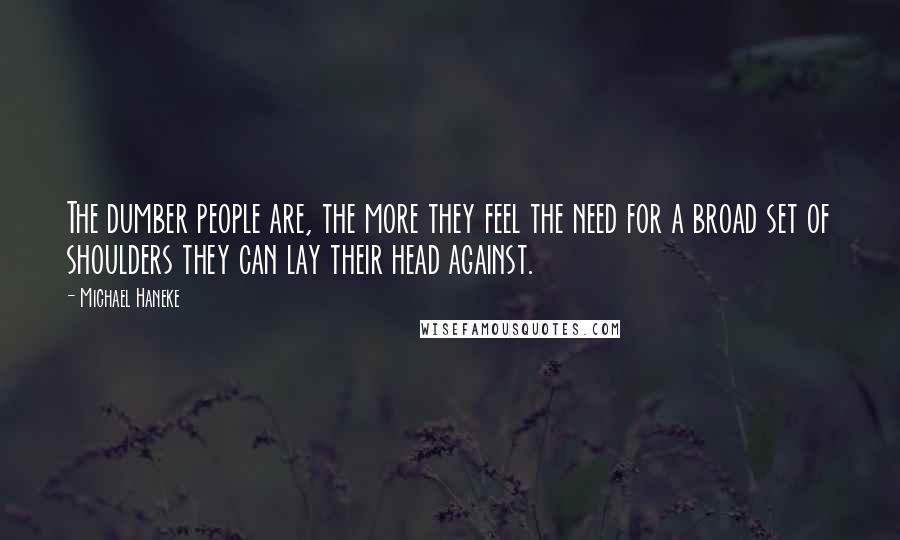 The dumber people are, the more they feel the need for a broad set of shoulders they can lay their head against.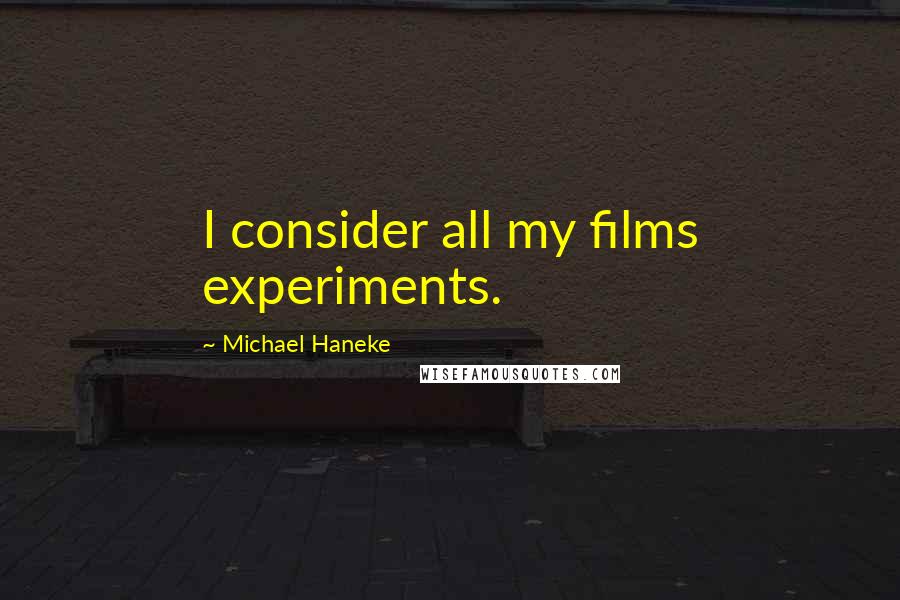 I consider all my films experiments.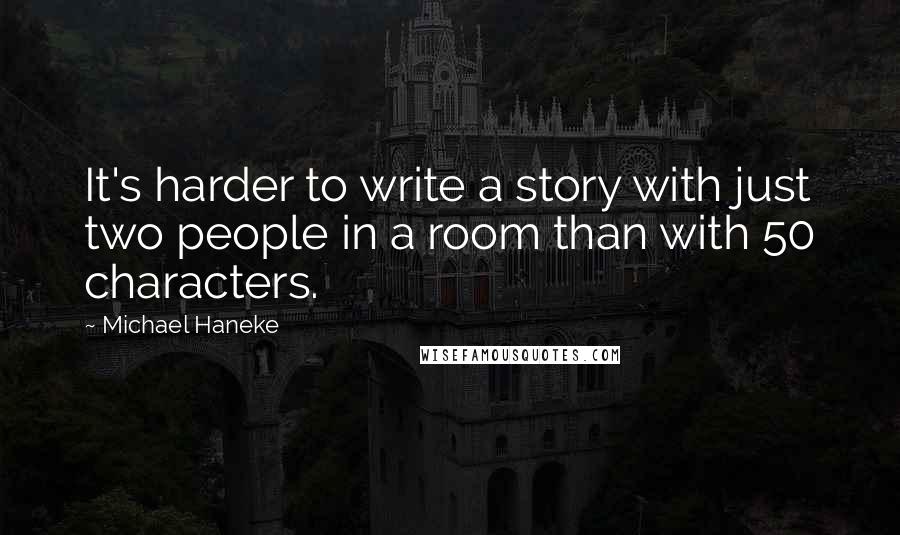 It's harder to write a story with just two people in a room than with 50 characters.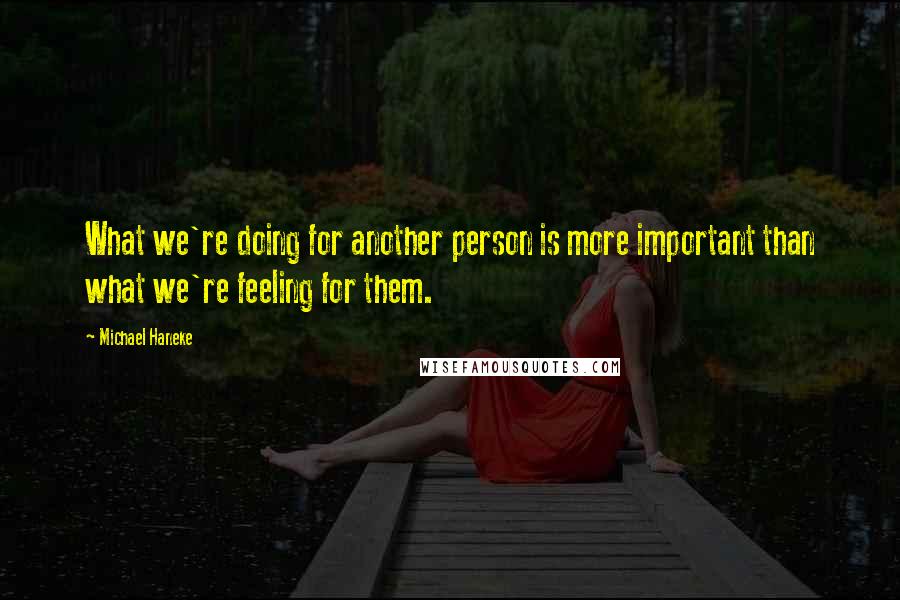 What we're doing for another person is more important than what we're feeling for them.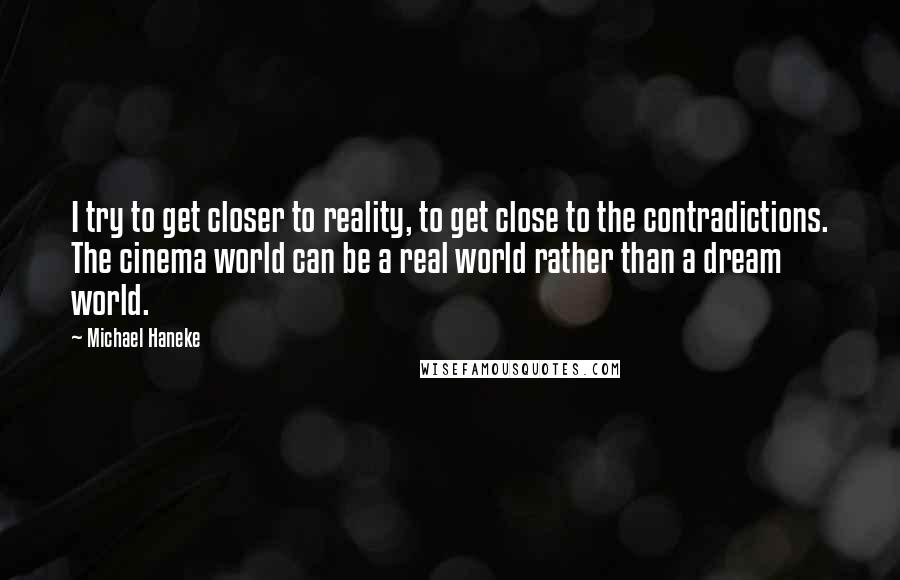 I try to get closer to reality, to get close to the contradictions. The cinema world can be a real world rather than a dream world.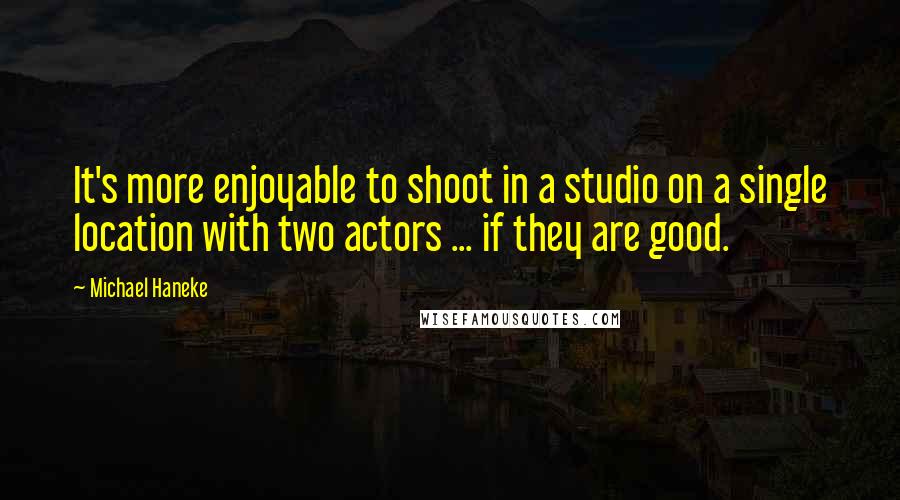 It's more enjoyable to shoot in a studio on a single location with two actors ... if they are good.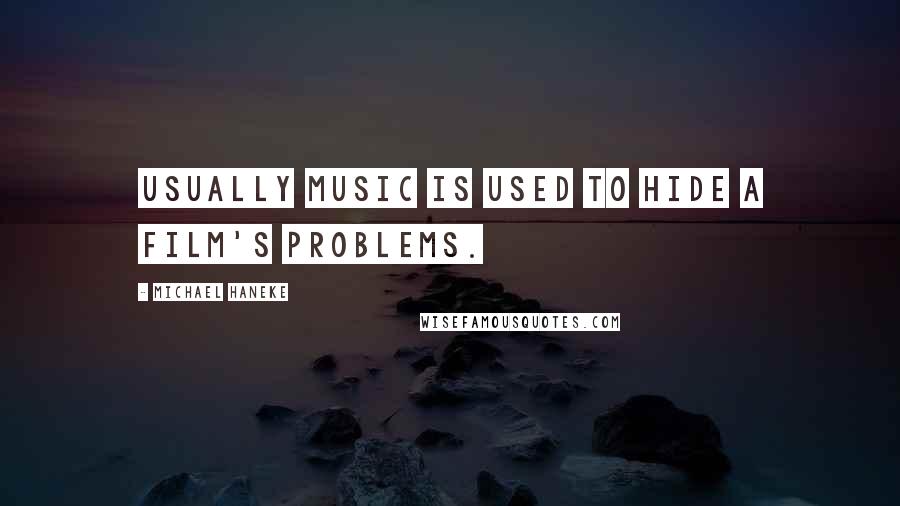 Usually music is used to hide a film's problems.