Simon Dunn Quotes
Top 4 wise famous quotes and sayings by Simon Dunn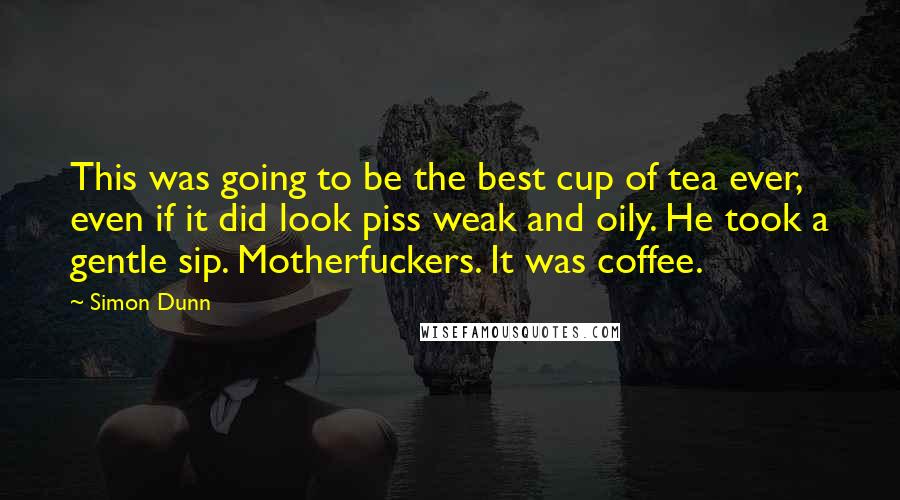 This was going to be the best cup of tea ever, even if it did look piss weak and oily. He took a gentle sip. Motherfuckers. It was coffee.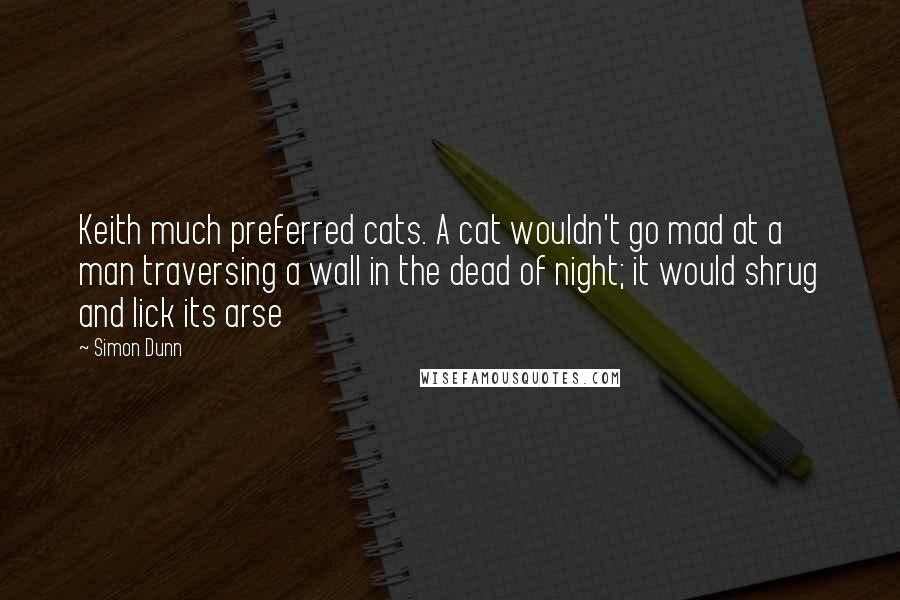 Keith much preferred cats. A cat wouldn't go mad at a man traversing a wall in the dead of night; it would shrug and lick its arse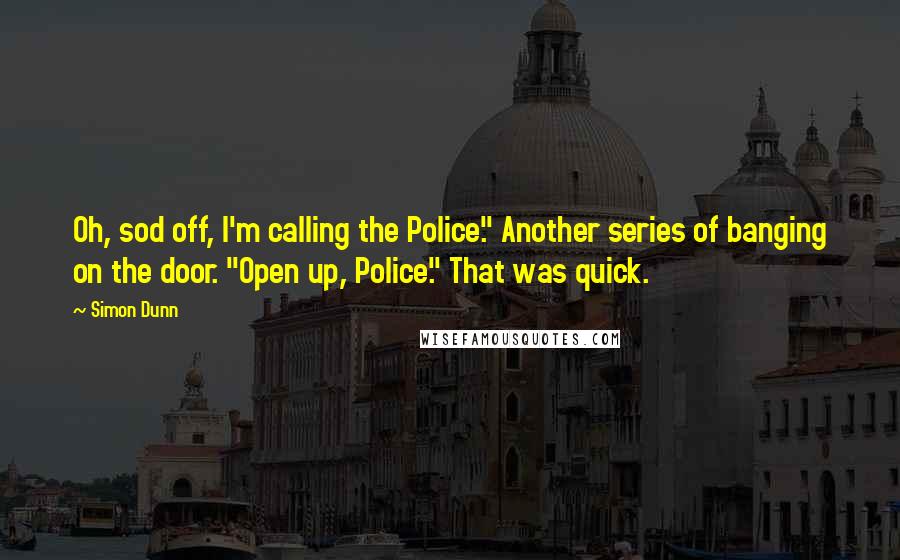 Oh, sod off, I'm calling the Police." Another series of banging on the door. "Open up, Police." That was quick.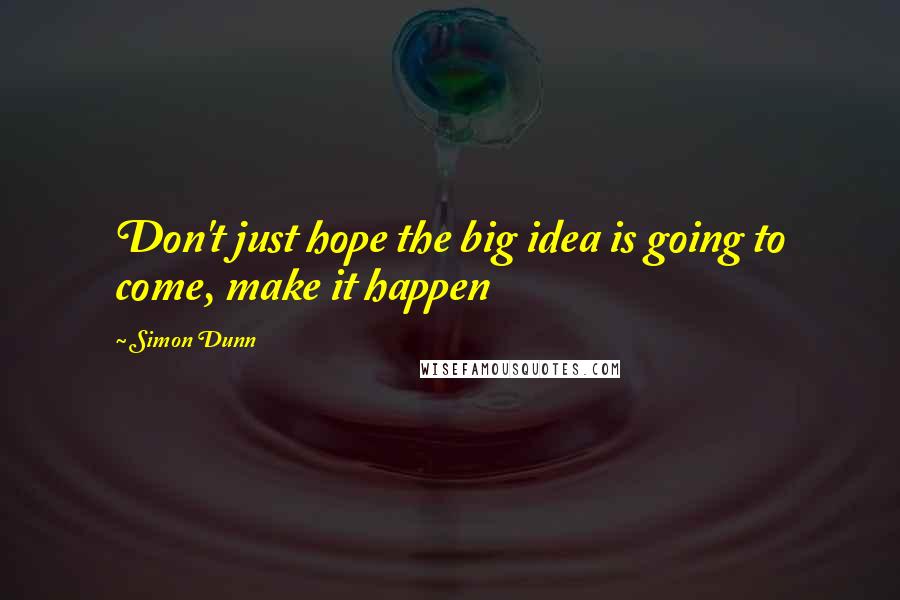 Don't just hope the big idea is going to come, make it happen