Michael Eric Dyson Quotes
Top 23 wise famous quotes and sayings by Michael Eric Dyson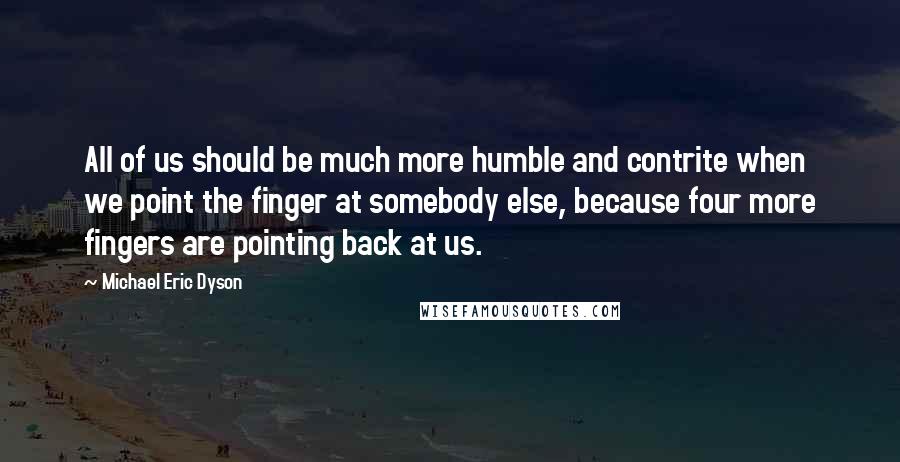 All of us should be much more humble and contrite when we point the finger at somebody else, because four more fingers are pointing back at us.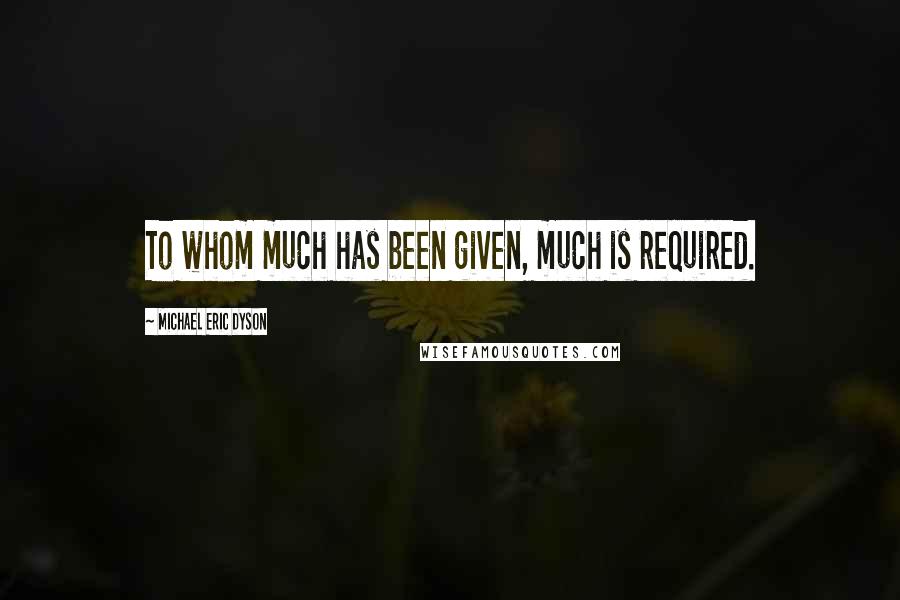 To whom much has been given, much is required.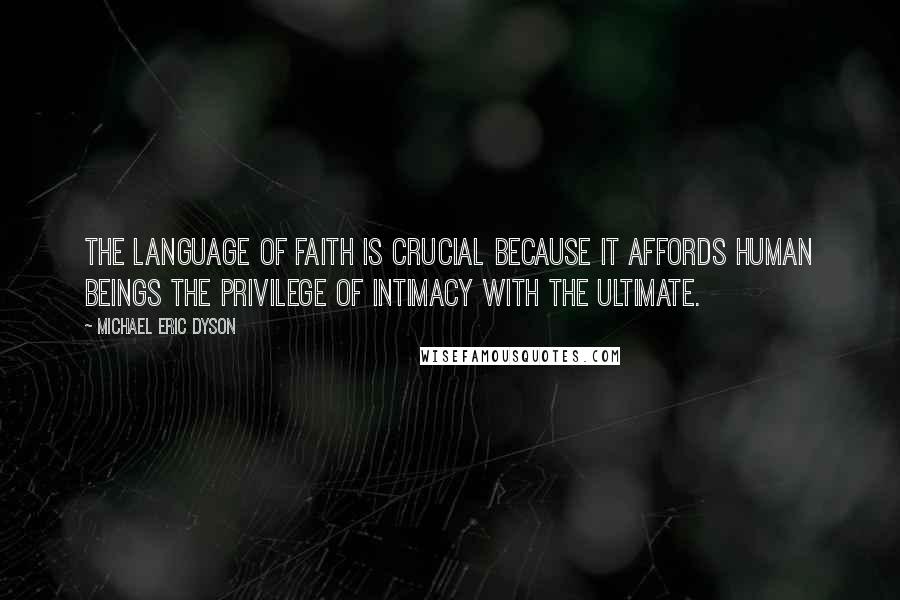 The language of faith is crucial because it affords human beings the privilege of intimacy with the ultimate.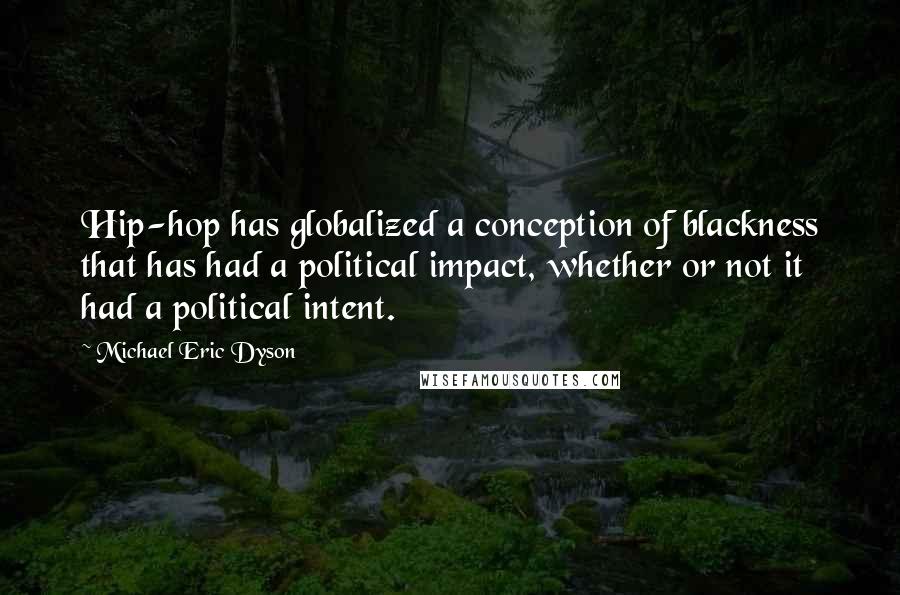 Hip-hop has globalized a conception of blackness that has had a political impact, whether or not it had a political intent.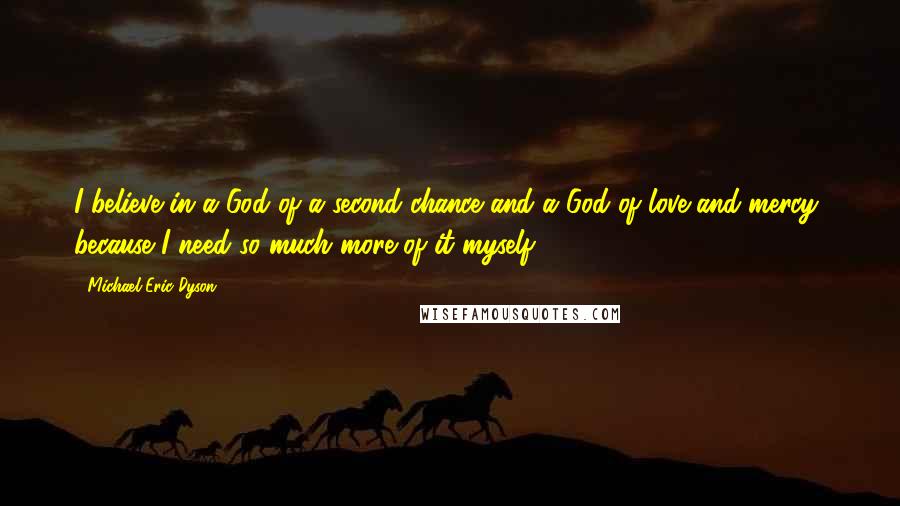 I believe in a God of a second chance and a God of love and mercy, because I need so much more of it myself.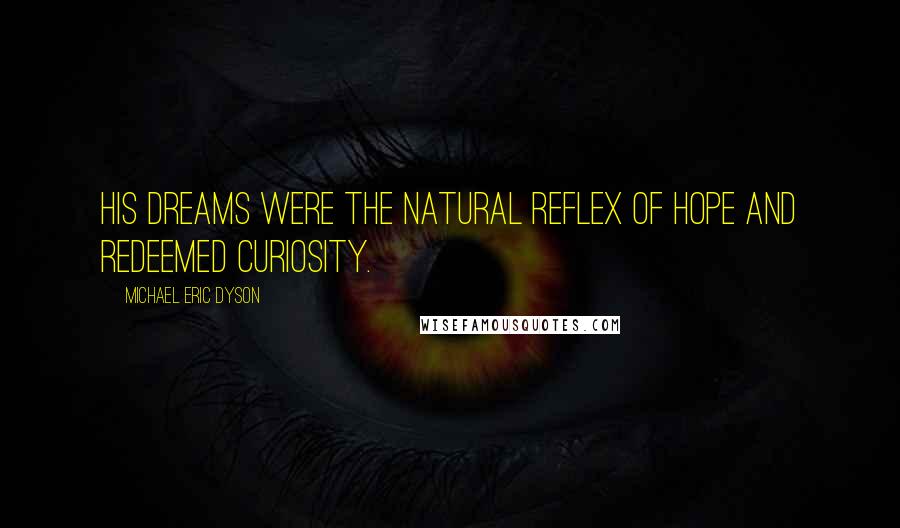 His dreams were the natural reflex of hope and redeemed curiosity.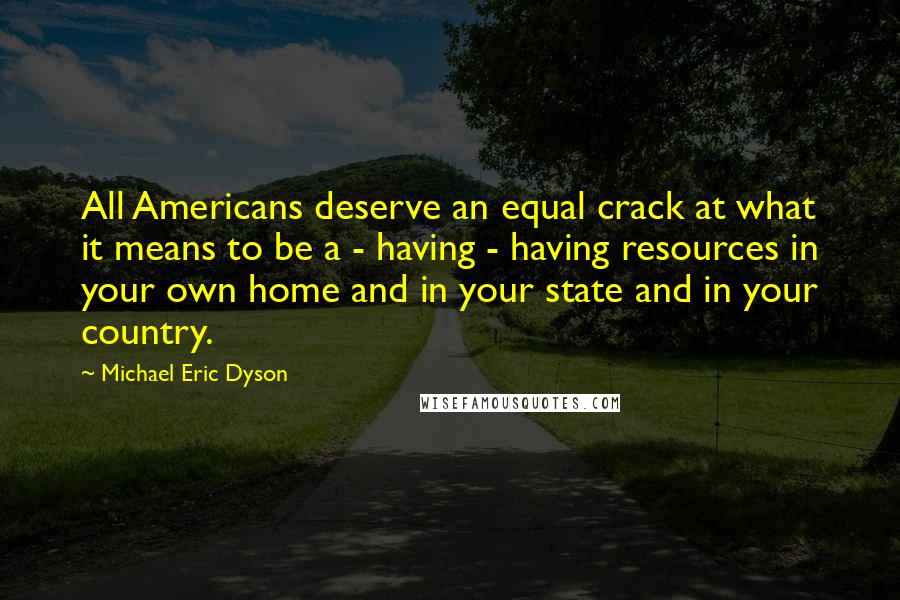 All Americans deserve an equal crack at what it means to be a - having - having resources in your own home and in your state and in your country.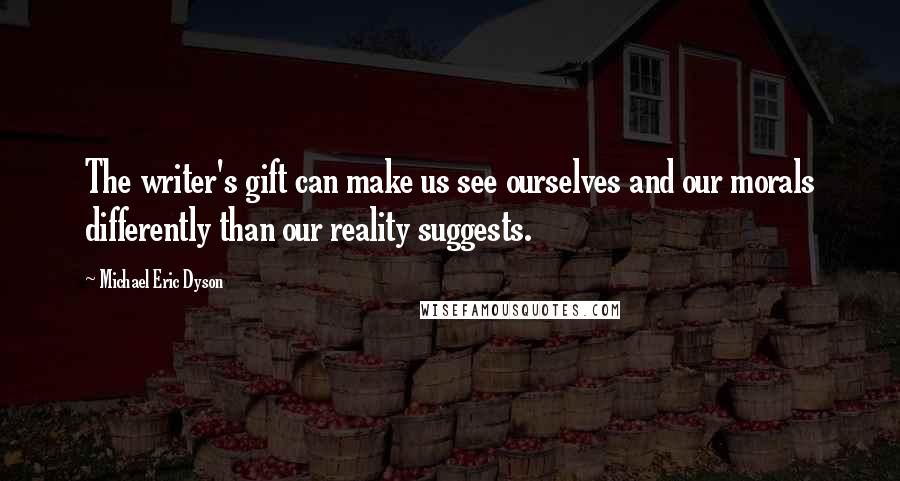 The writer's gift can make us see ourselves and our morals differently than our reality suggests.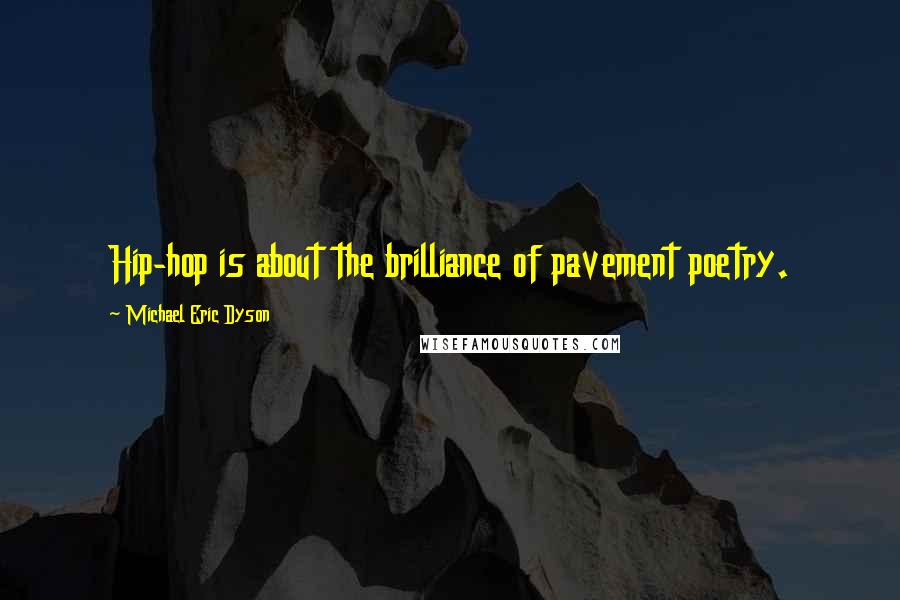 Hip-hop is about the brilliance of pavement poetry.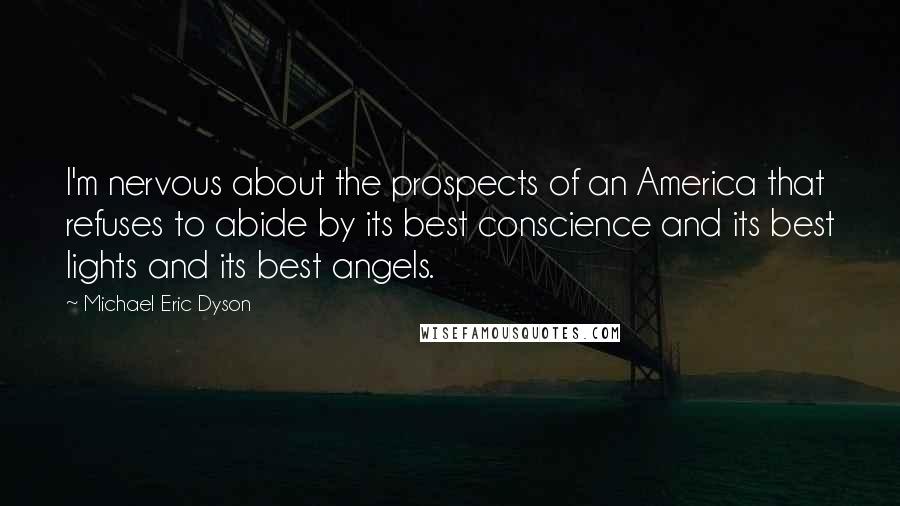 I'm nervous about the prospects of an America that refuses to abide by its best conscience and its best lights and its best angels.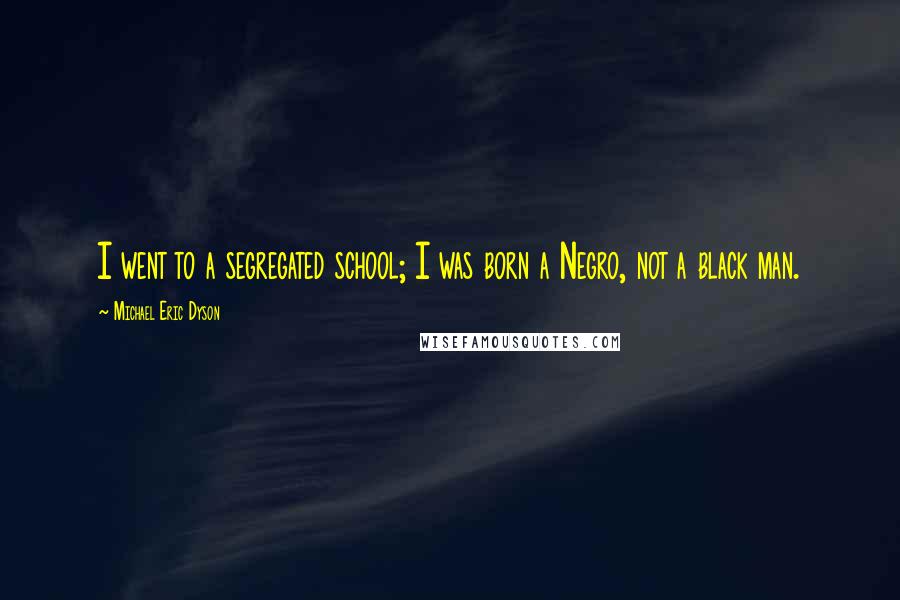 I went to a segregated school; I was born a Negro, not a black man.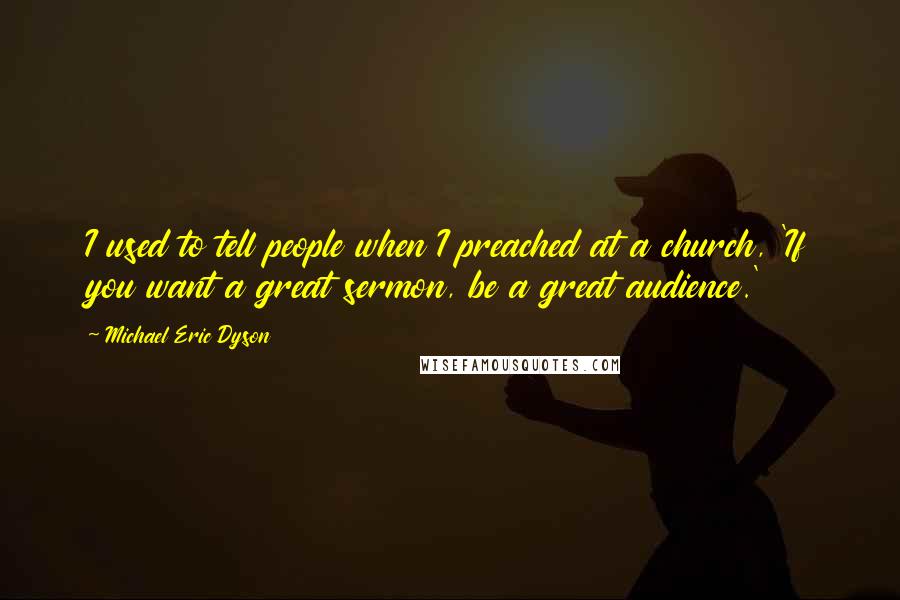 I used to tell people when I preached at a church, 'If you want a great sermon, be a great audience.'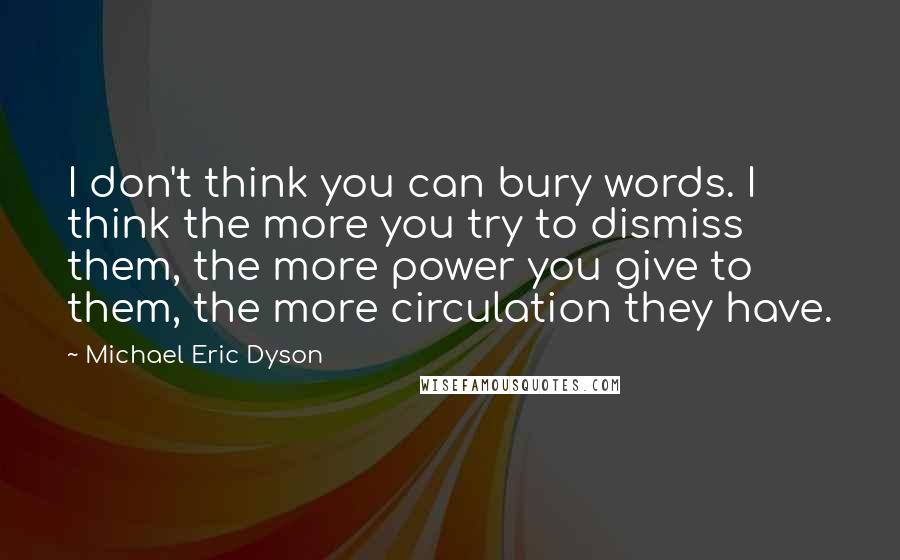 I don't think you can bury words. I think the more you try to dismiss them, the more power you give to them, the more circulation they have.
Donald Trump amplifies the worst instincts. And his nationalism is really a white racist supremacist nationalism.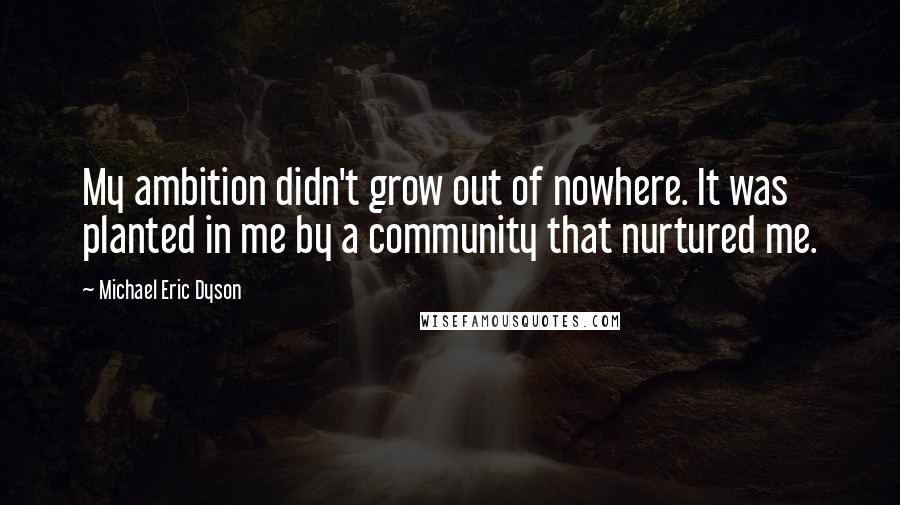 My ambition didn't grow out of nowhere. It was planted in me by a community that nurtured me.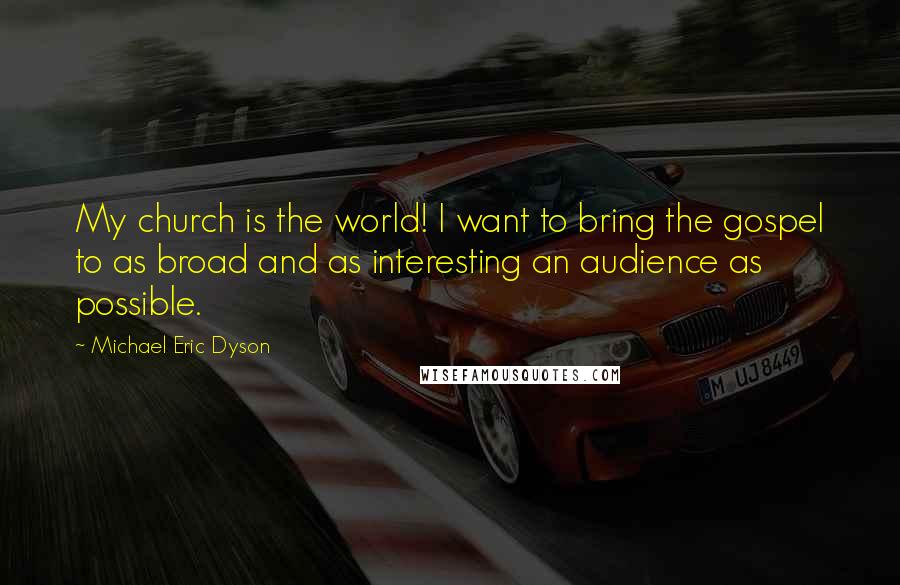 My church is the world! I want to bring the gospel to as broad and as interesting an audience as possible.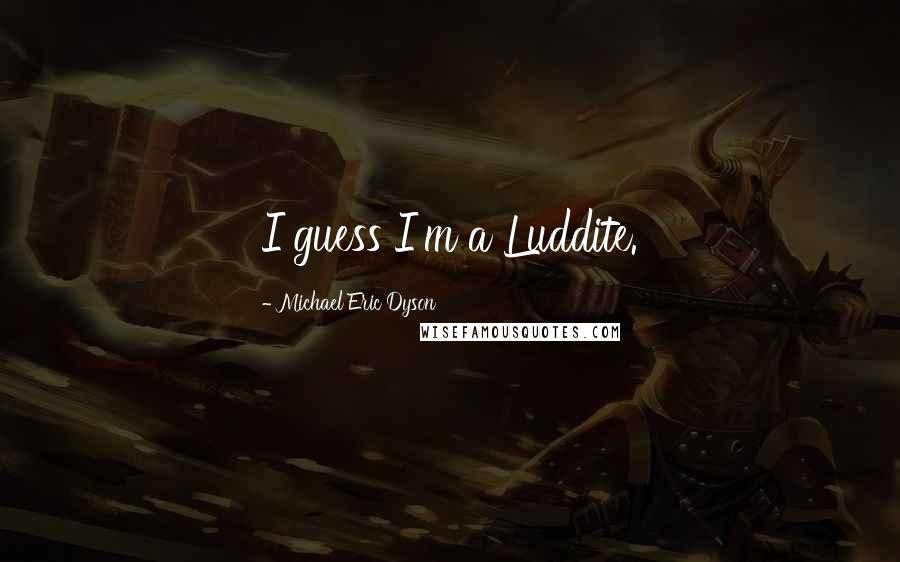 I guess I'm a Luddite.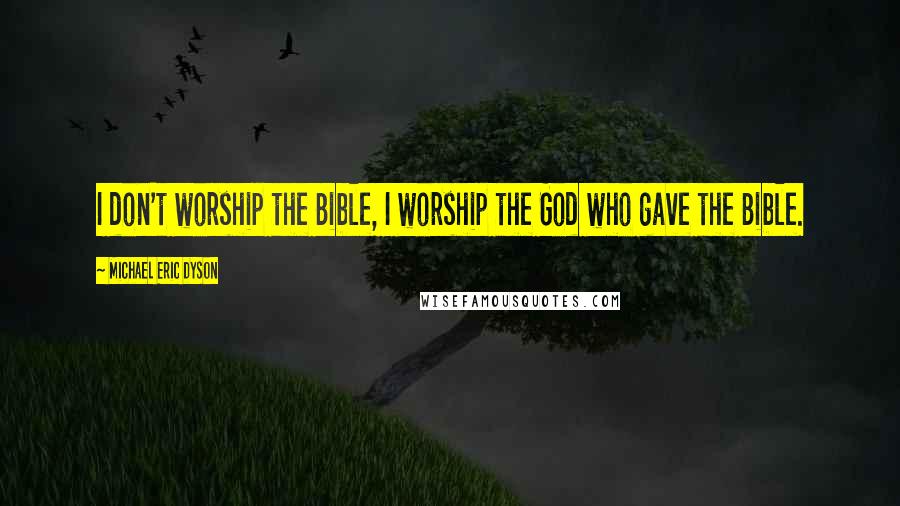 I don't worship the Bible, I worship the God who gave the Bible.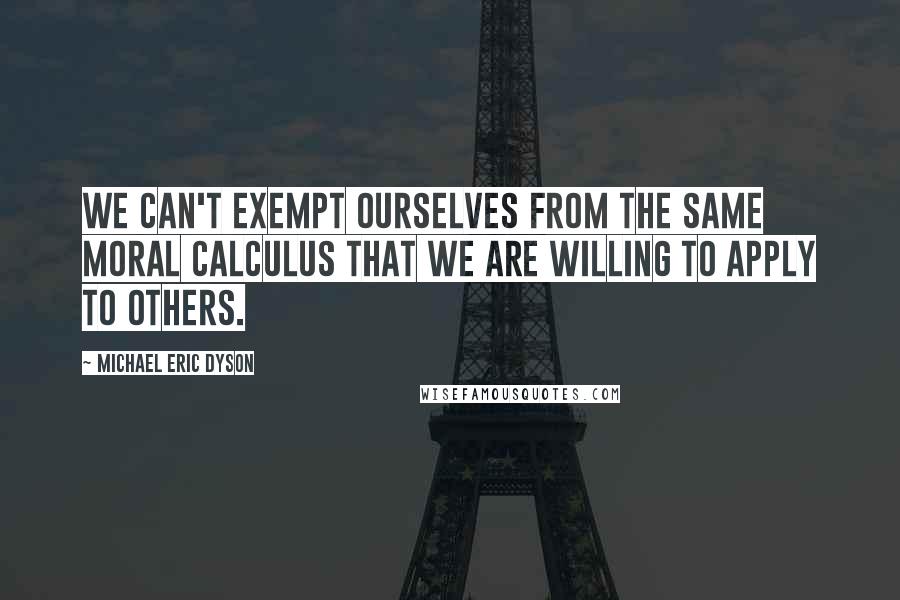 We can't exempt ourselves from the same moral calculus that we are willing to apply to others.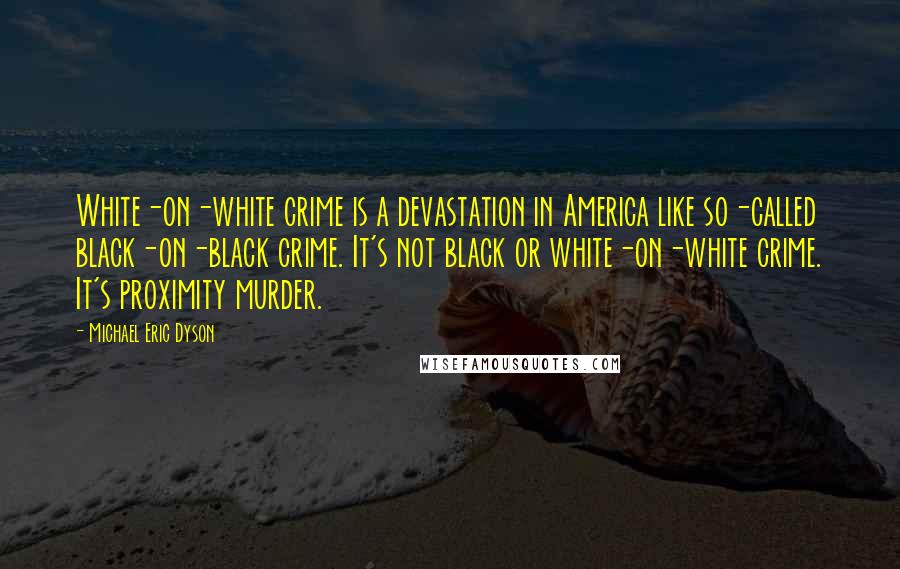 White-on-white crime is a devastation in America like so-called black-on-black crime. It's not black or white-on-white crime. It's proximity murder.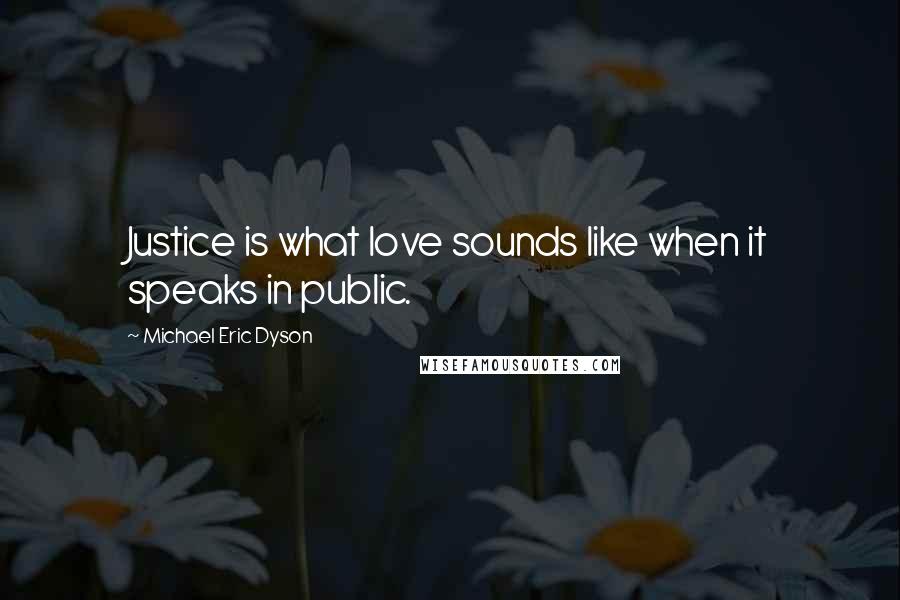 Justice is what love sounds like when it speaks in public.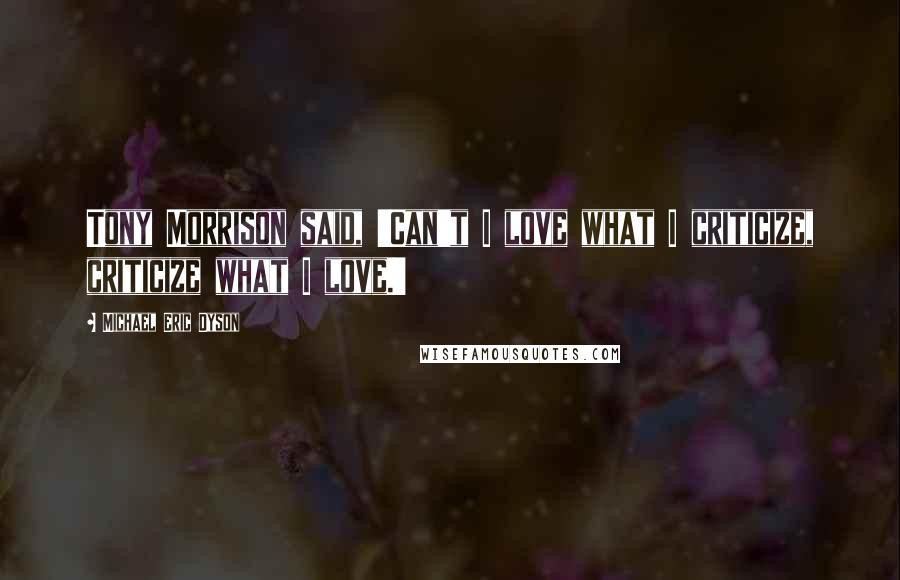 Tony Morrison said, 'Can't I love what I criticize, criticize what I love.'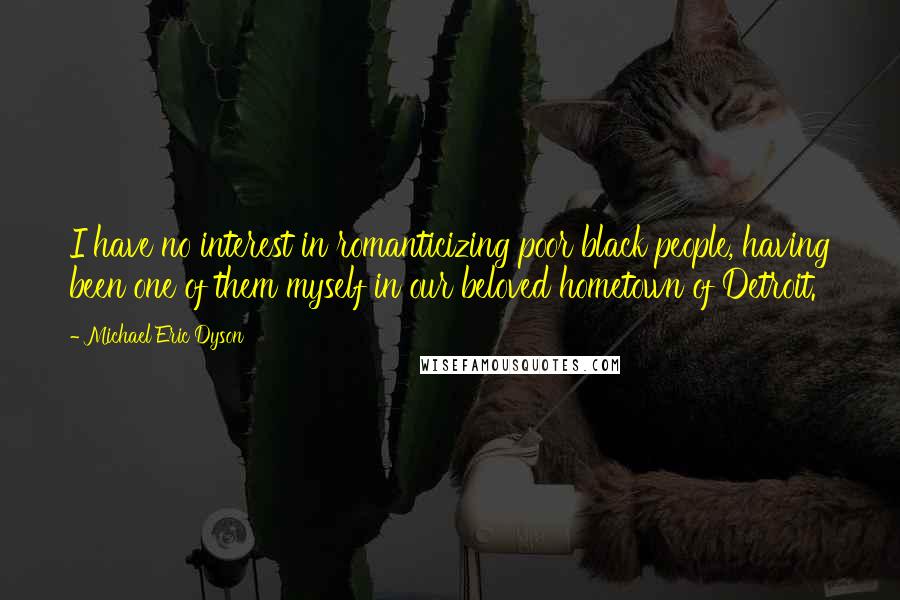 I have no interest in romanticizing poor black people, having been one of them myself in our beloved hometown of Detroit.