August Westman Quotes
Top 4 wise famous quotes and sayings by August Westman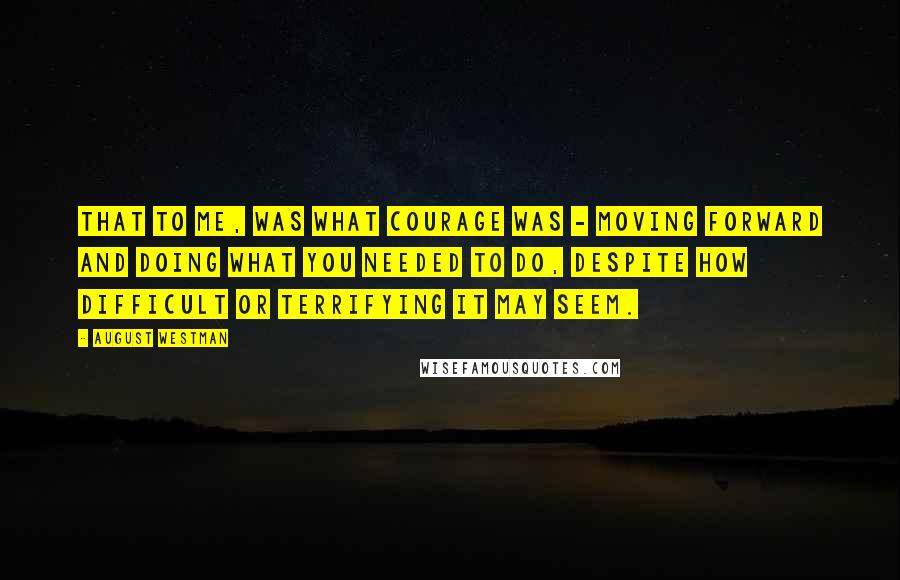 That to me, was what courage was - moving forward and doing what you needed to do, despite how difficult or terrifying it may seem.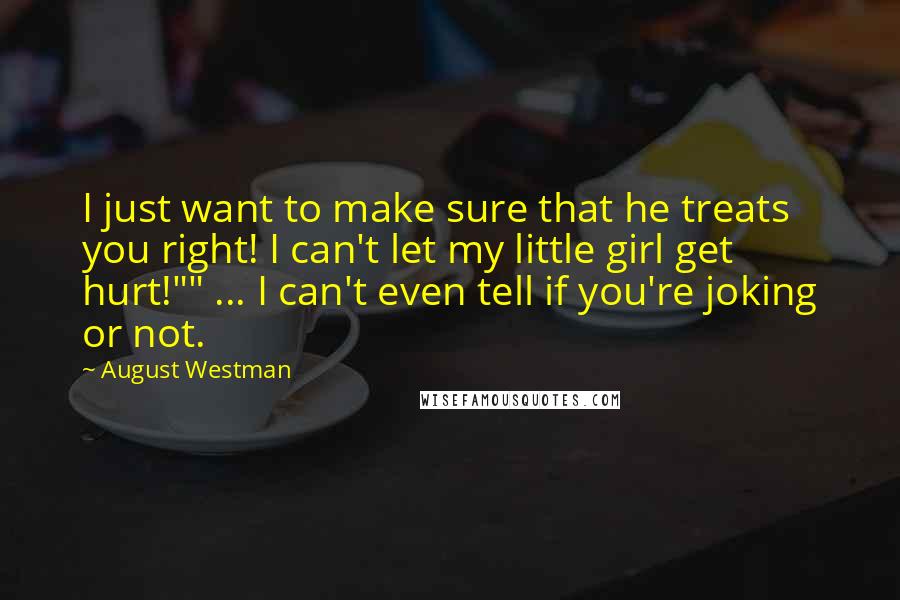 I just want to make sure that he treats you right! I can't let my little girl get hurt!"
" ... I can't even tell if you're joking or not.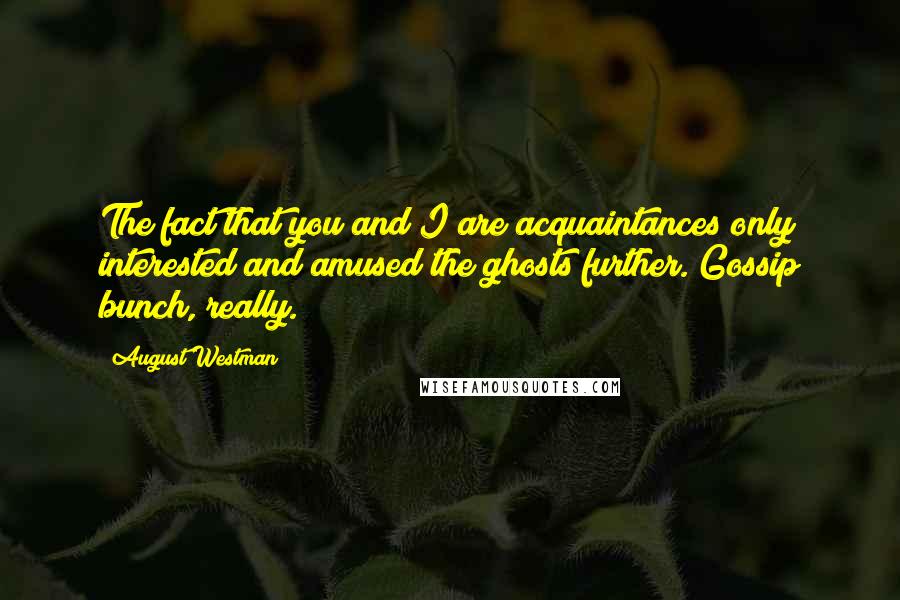 The fact that you and I are acquaintances only interested and amused the ghosts further. Gossip bunch, really.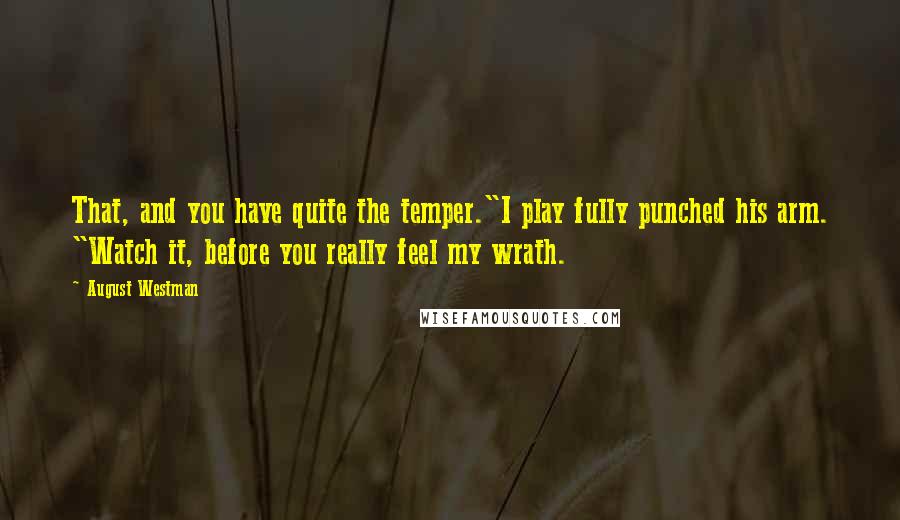 That, and you have quite the temper."
I play fully punched his arm. "Watch it, before you really feel my wrath.