Megan Linski Quotes
Top 5 wise famous quotes and sayings by Megan Linski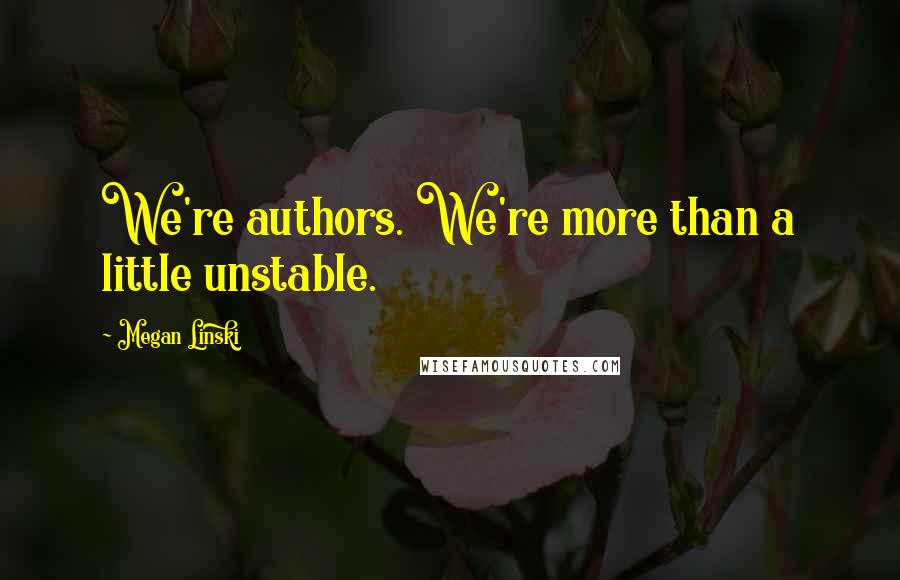 We're authors. We're more than a little unstable.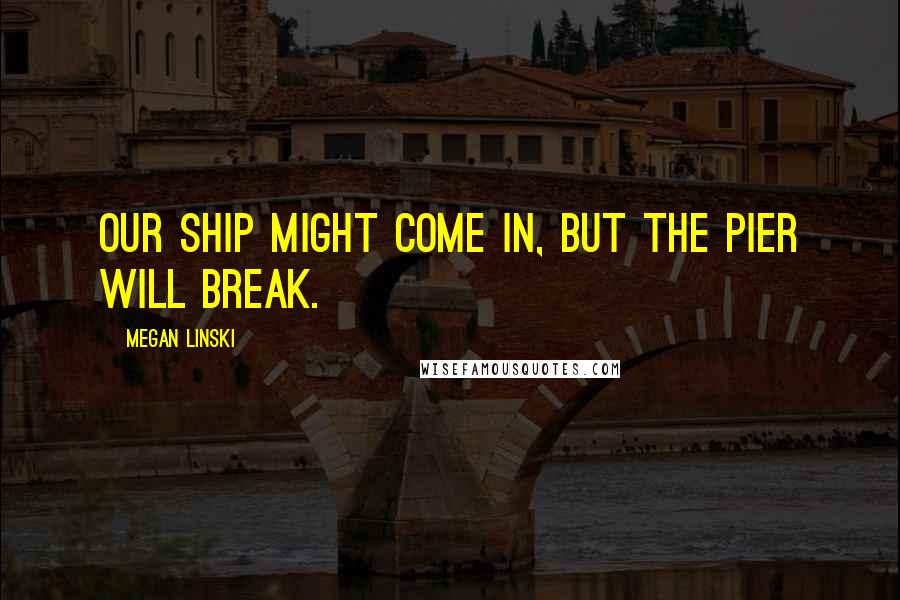 Our ship might come in, but the pier will break.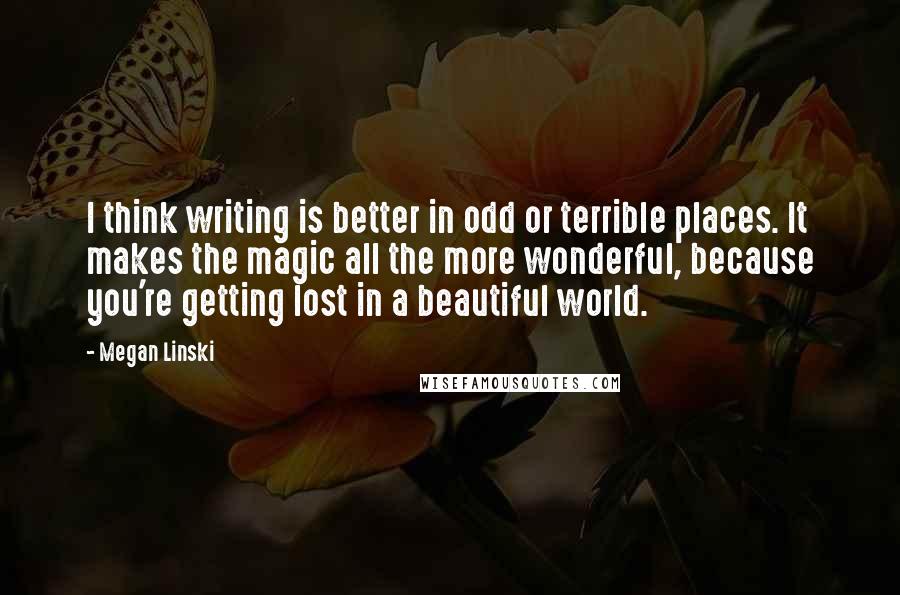 I think writing is better in odd or terrible places. It makes the magic all the more wonderful, because you're getting lost in a beautiful world.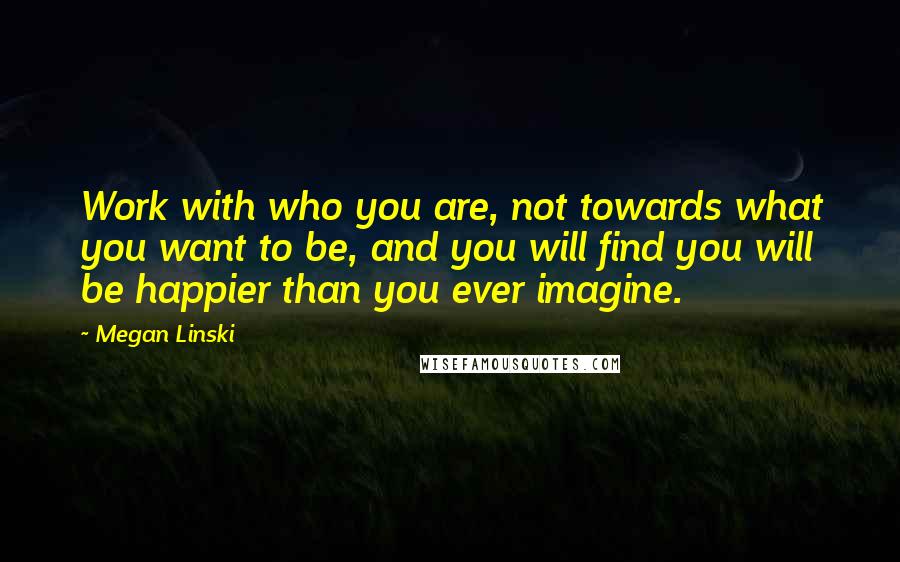 Work with who you are, not towards what you want to be, and you will find you will be happier than you ever imagine.
Though there may be others out there with problems bigger, that doesn't make yours any smaller.