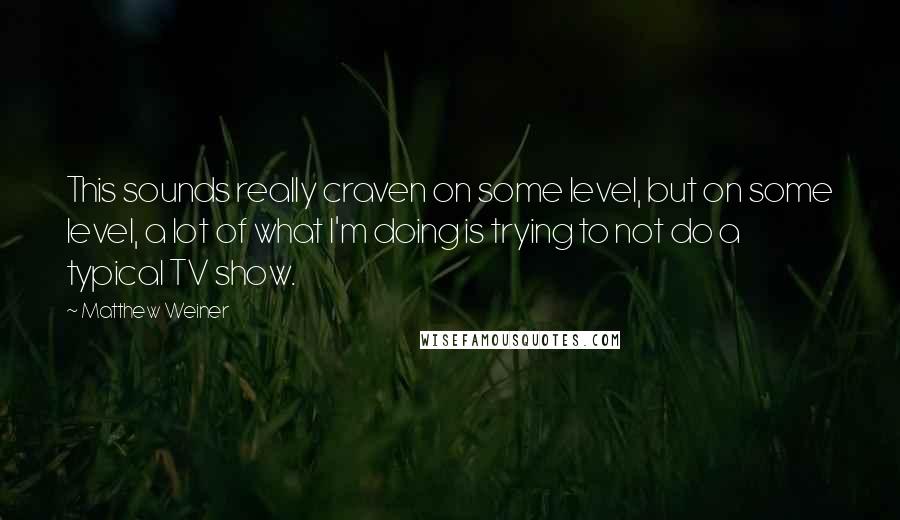 This sounds really craven on some level, but on some level, a lot of what I'm doing is trying to not do a typical TV show.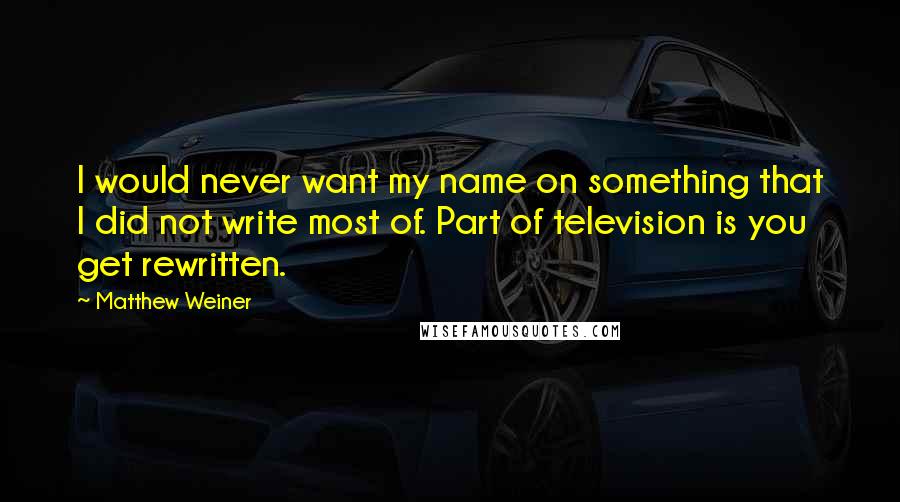 I would never want my name on something that I did not write most of. Part of television is you get rewritten.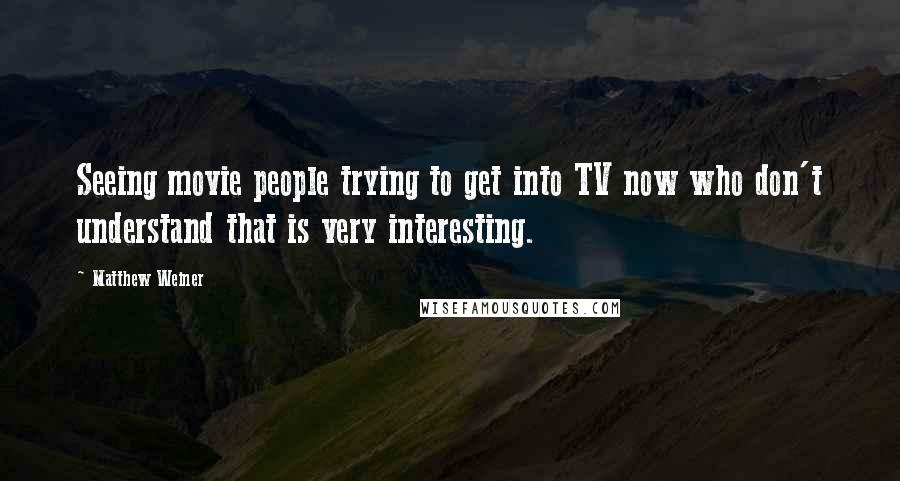 Seeing movie people trying to get into TV now who don't understand that is very interesting.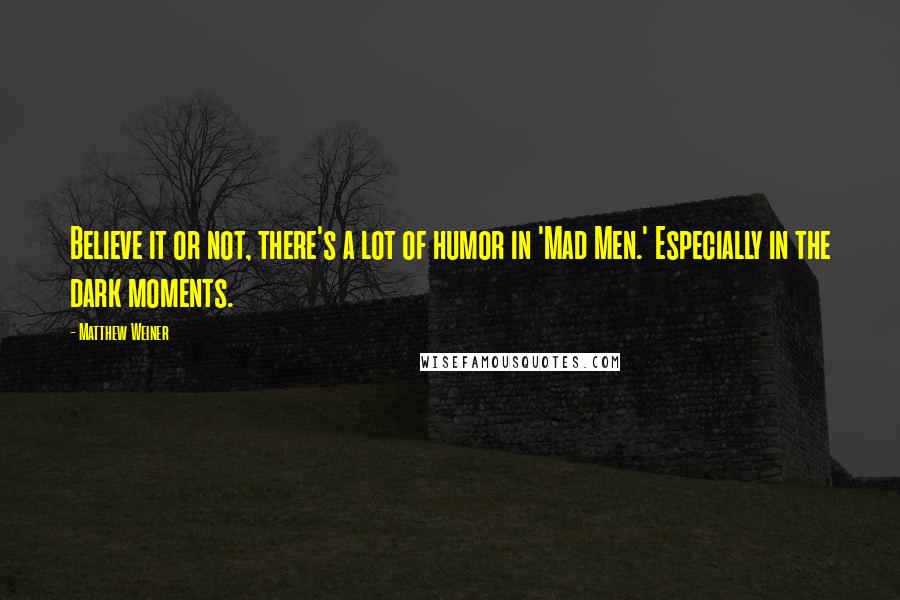 Believe it or not, there's a lot of humor in 'Mad Men.' Especially in the dark moments.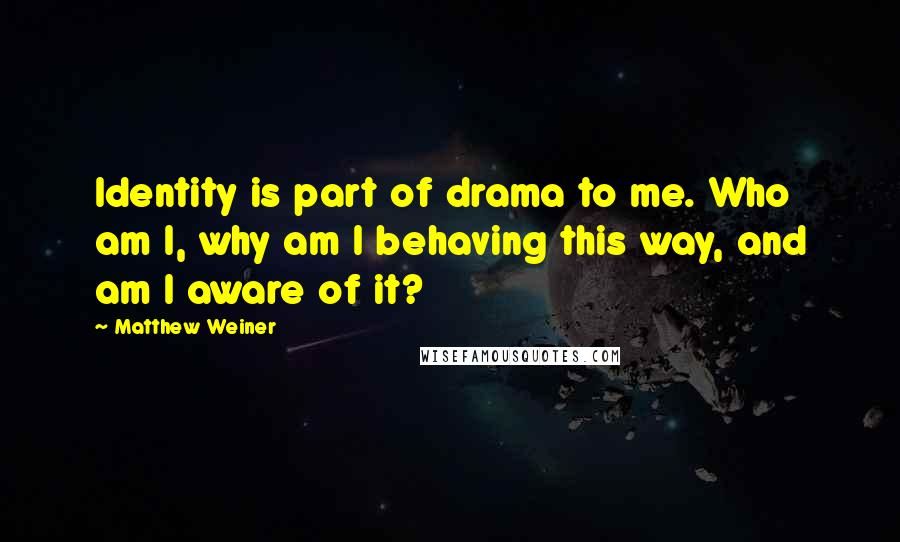 Identity is part of drama to me. Who am I, why am I behaving this way, and am I aware of it?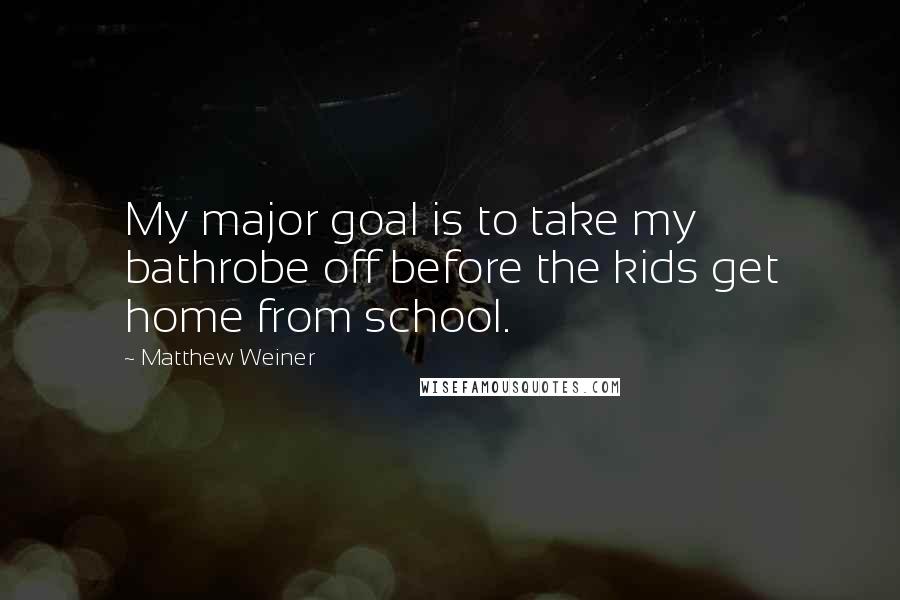 My major goal is to take my bathrobe off before the kids get home from school.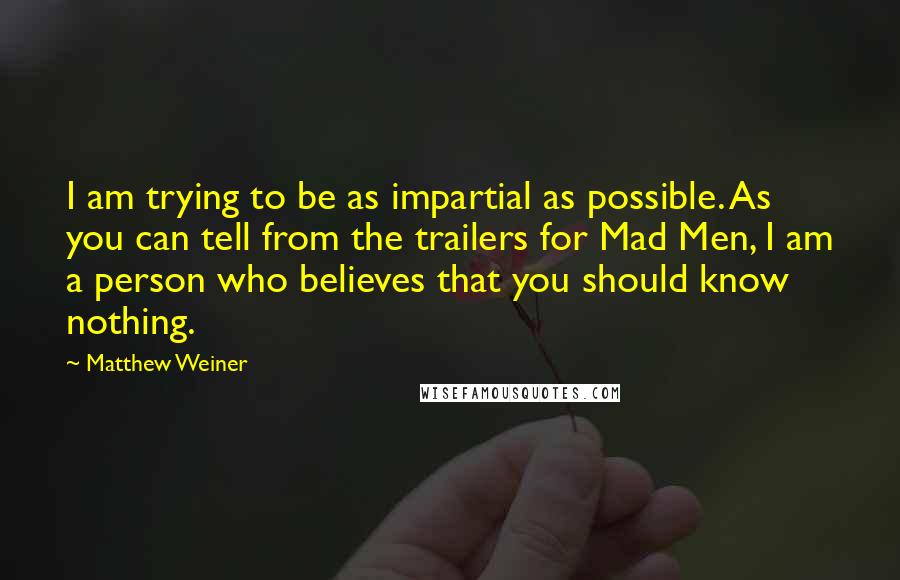 I am trying to be as impartial as possible. As you can tell from the trailers for Mad Men, I am a person who believes that you should know nothing.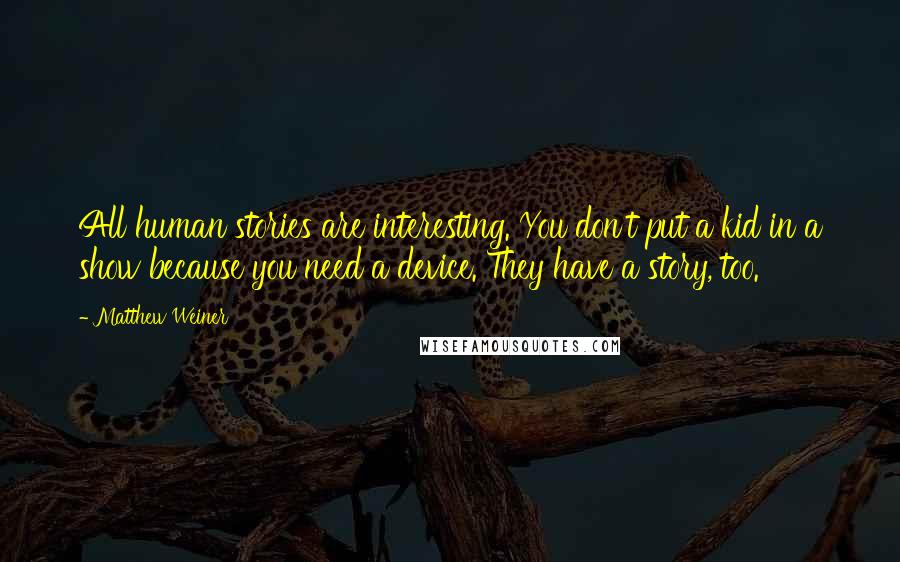 All human stories are interesting. You don't put a kid in a show because you need a device. They have a story, too.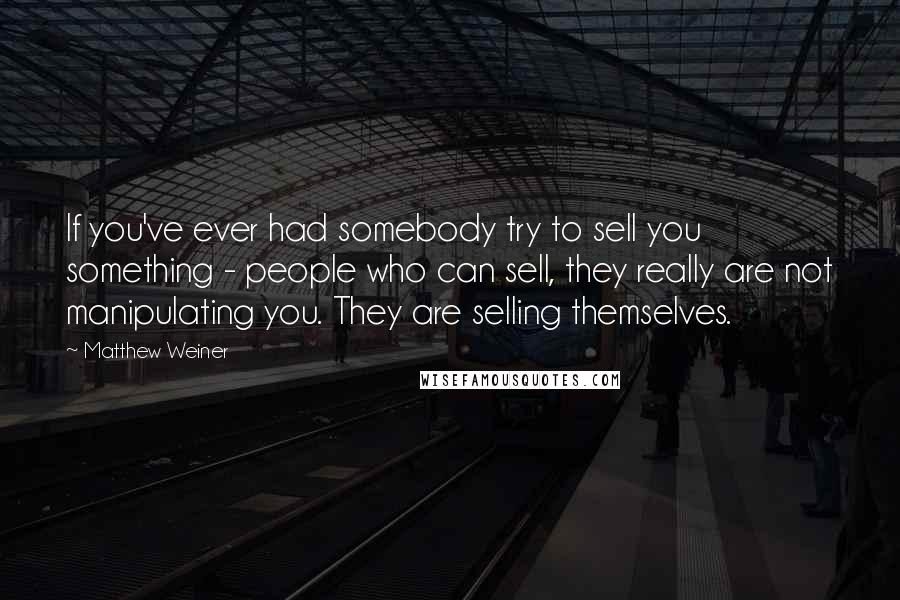 If you've ever had somebody try to sell you something - people who can sell, they really are not manipulating you. They are selling themselves.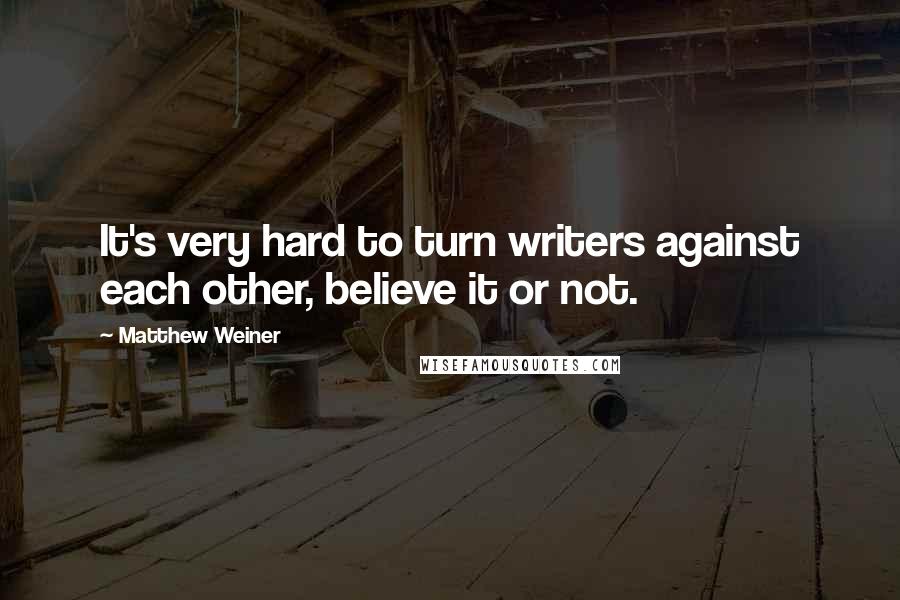 It's very hard to turn writers against each other, believe it or not.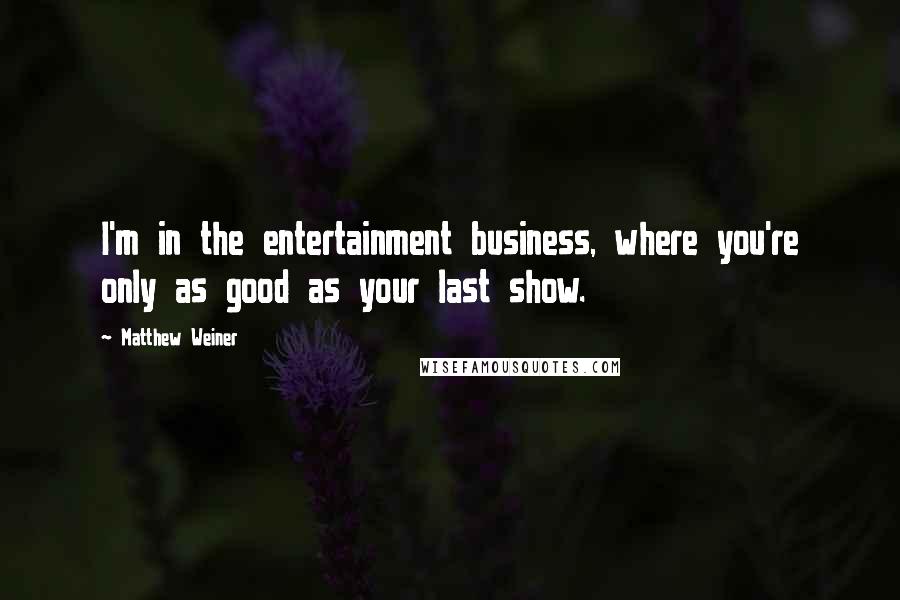 I'm in the entertainment business, where you're only as good as your last show.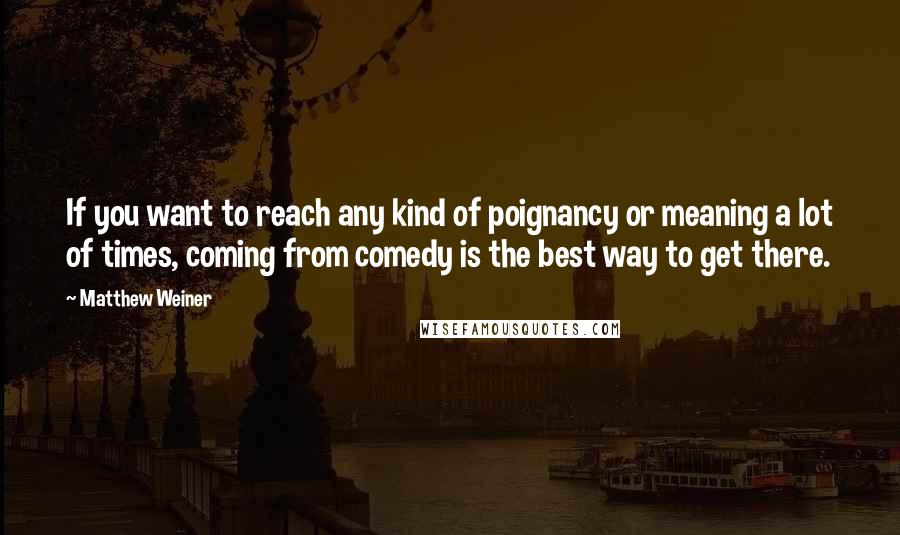 If you want to reach any kind of poignancy or meaning a lot of times, coming from comedy is the best way to get there.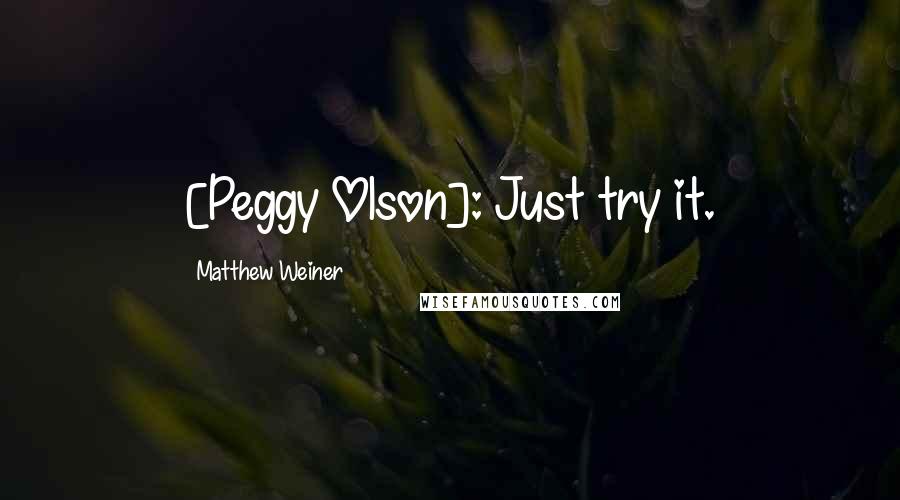 [Peggy Olson]: Just try it.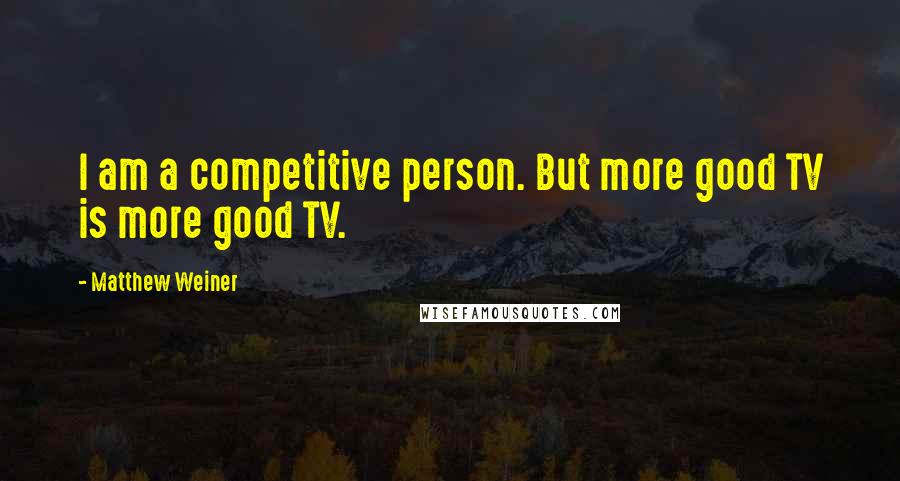 I am a competitive person. But more good TV is more good TV.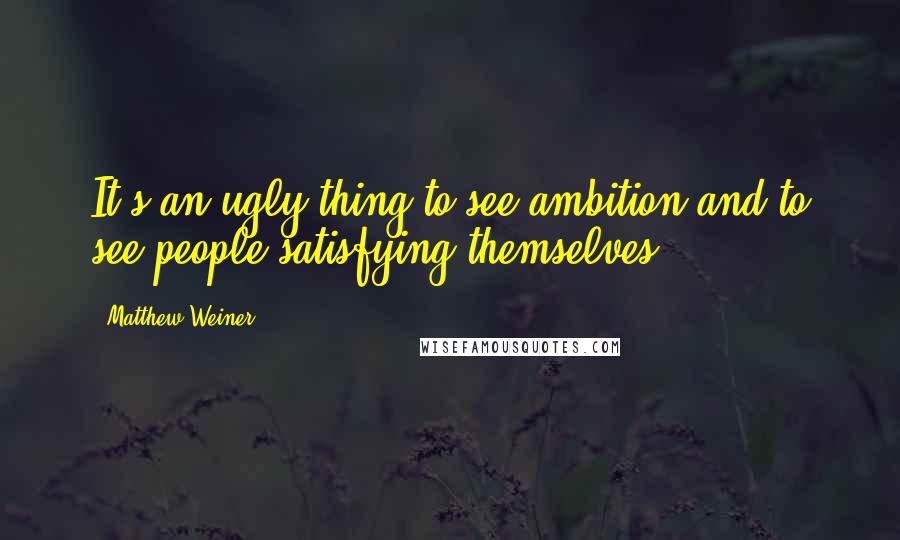 It's an ugly thing to see ambition and to see people satisfying themselves.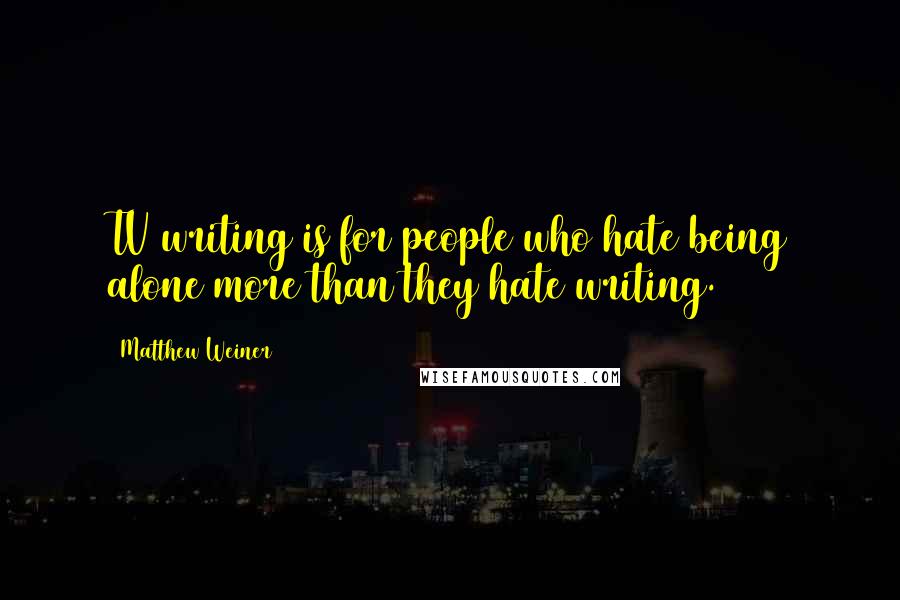 TV writing is for people who hate being alone more than they hate writing.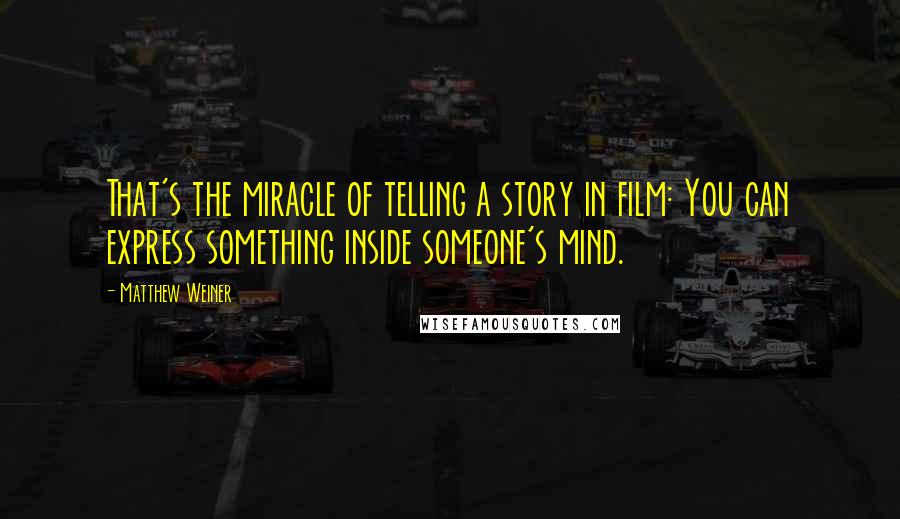 That's the miracle of telling a story in film: You can express something inside someone's mind.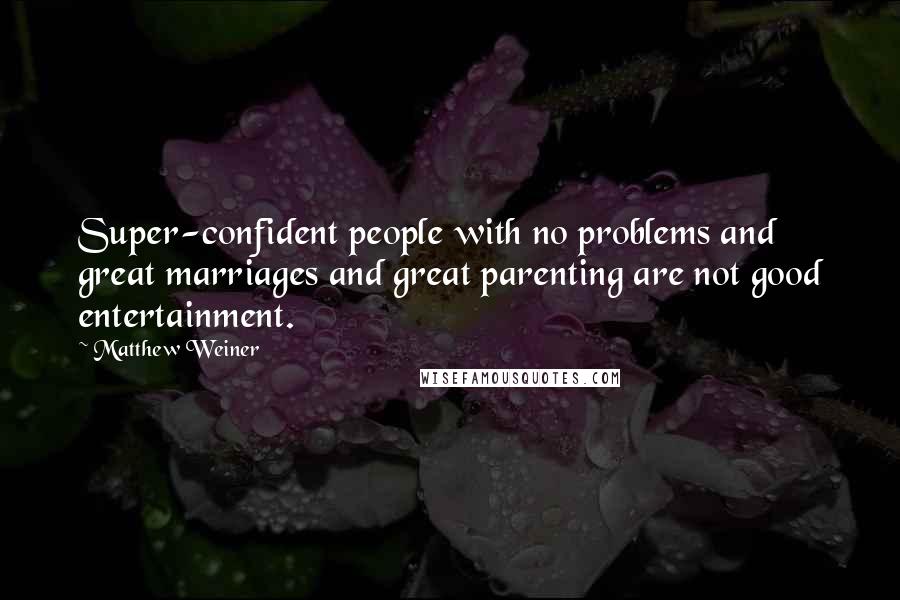 Super-confident people with no problems and great marriages and great parenting are not good entertainment.
As far as I can tell, 1968 is a year about change, about revolution, about violence, about people turning inwards as community breaks down.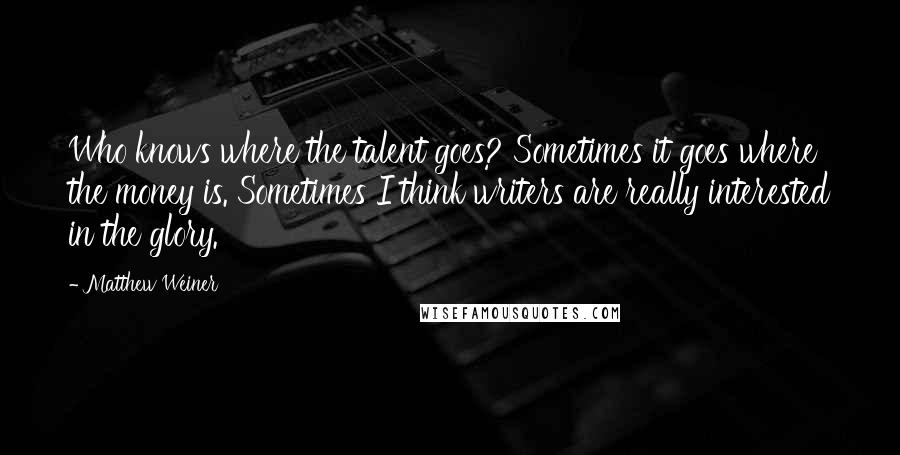 Who knows where the talent goes? Sometimes it goes where the money is. Sometimes I think writers are really interested in the glory.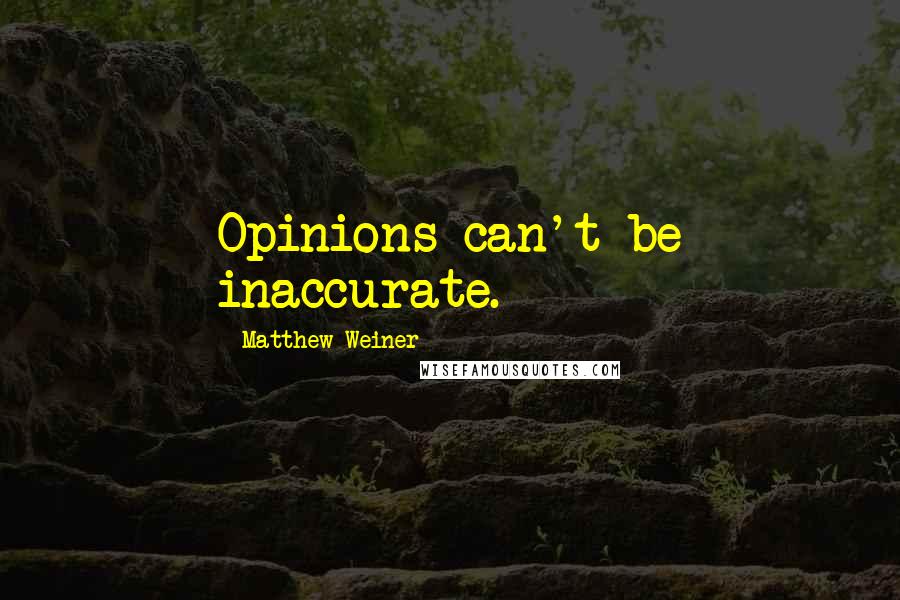 Opinions can't be inaccurate.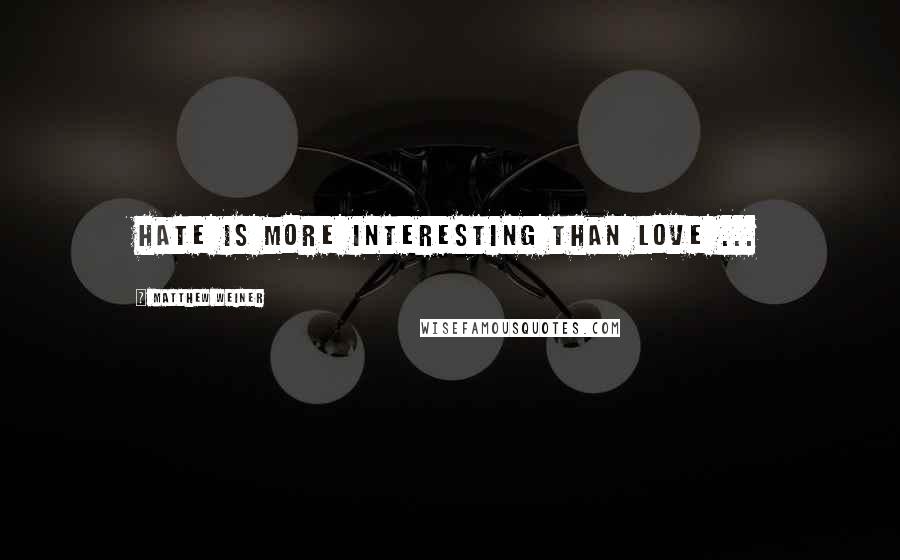 Hate is more interesting than love ...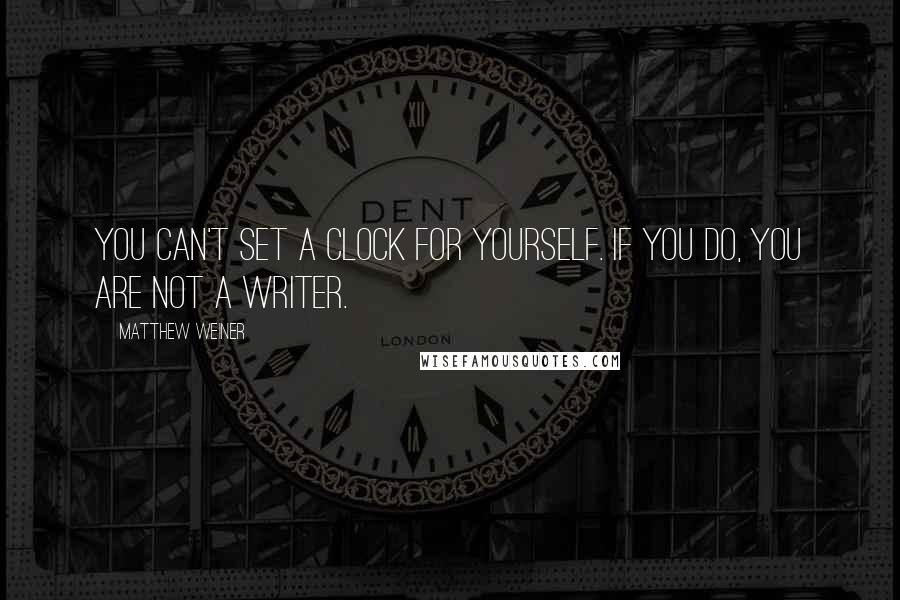 You can't set a clock for yourself. If you do, you are not a writer.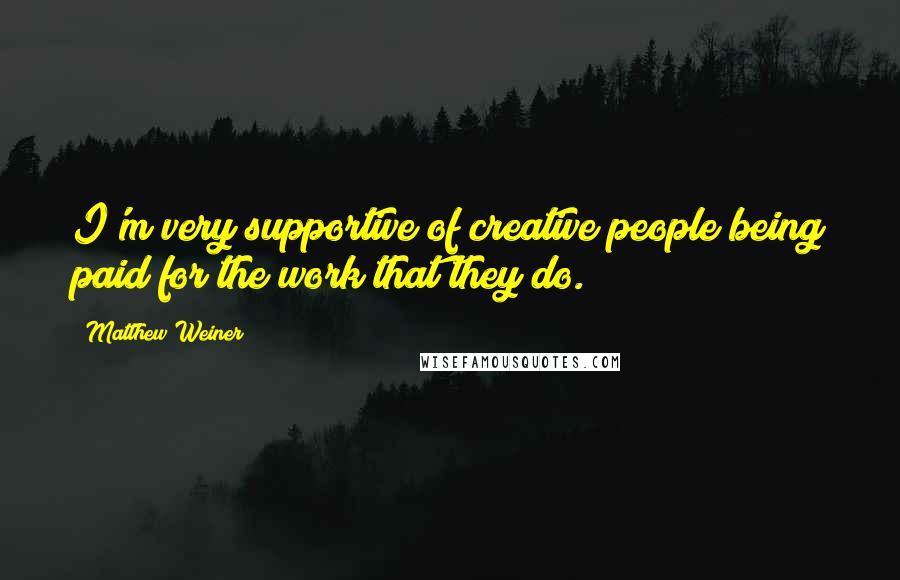 I'm very supportive of creative people being paid for the work that they do.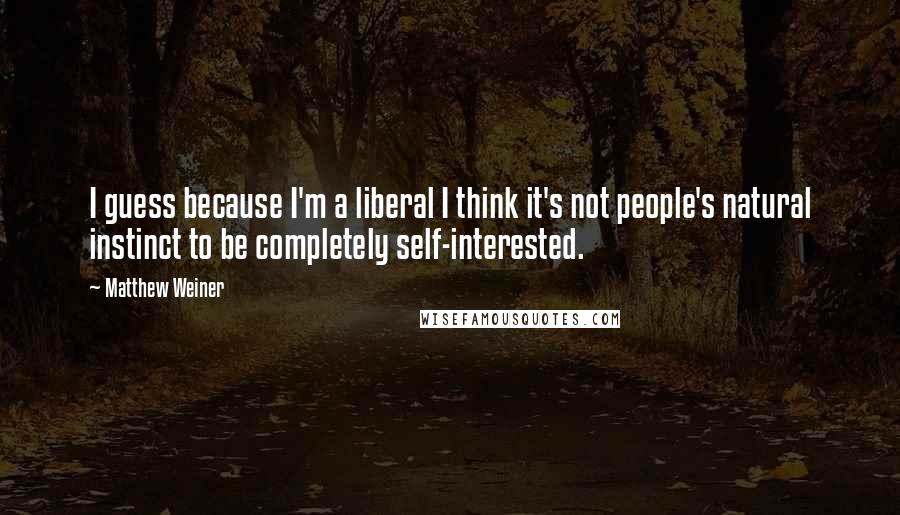 I guess because I'm a liberal I think it's not people's natural instinct to be completely self-interested.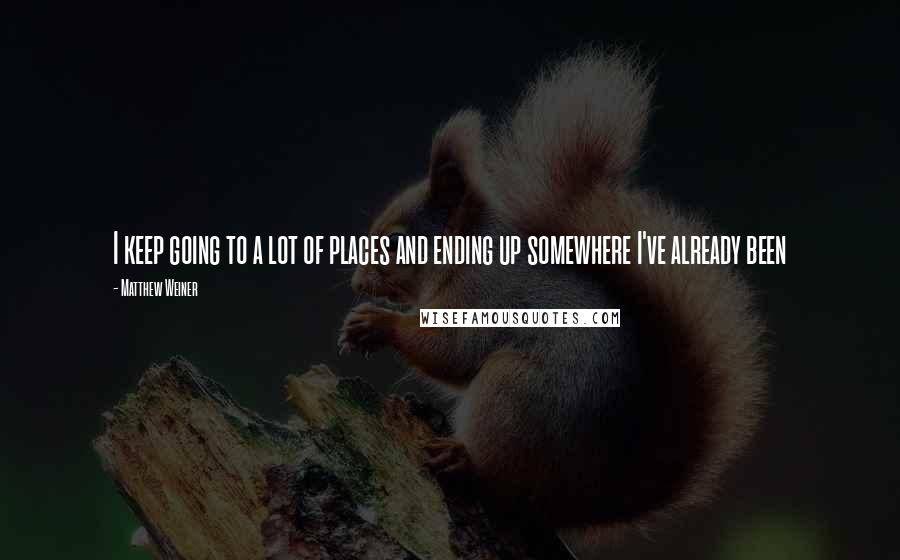 I keep going to a lot of places and ending up somewhere I've already been