Mark Miller Quotes
Top 26 wise famous quotes and sayings by Mark Miller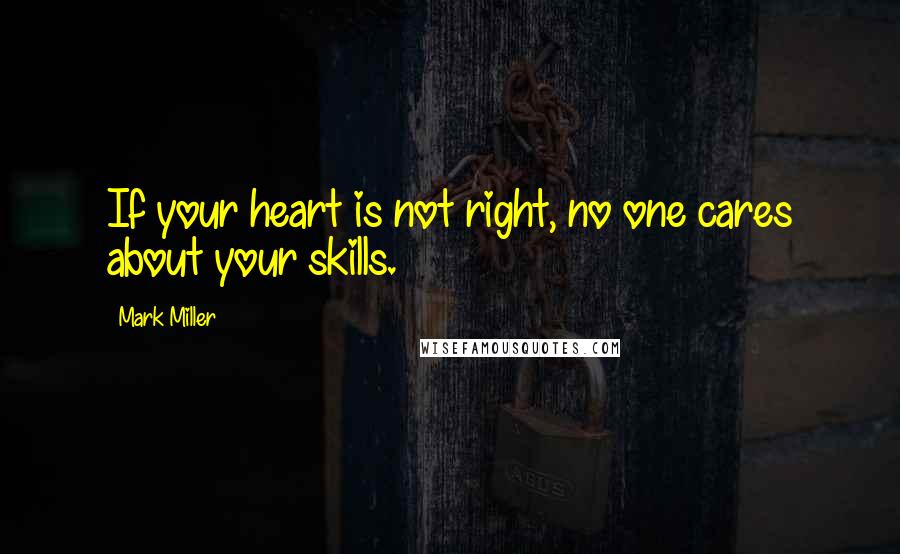 If your heart is not right, no one cares about your skills.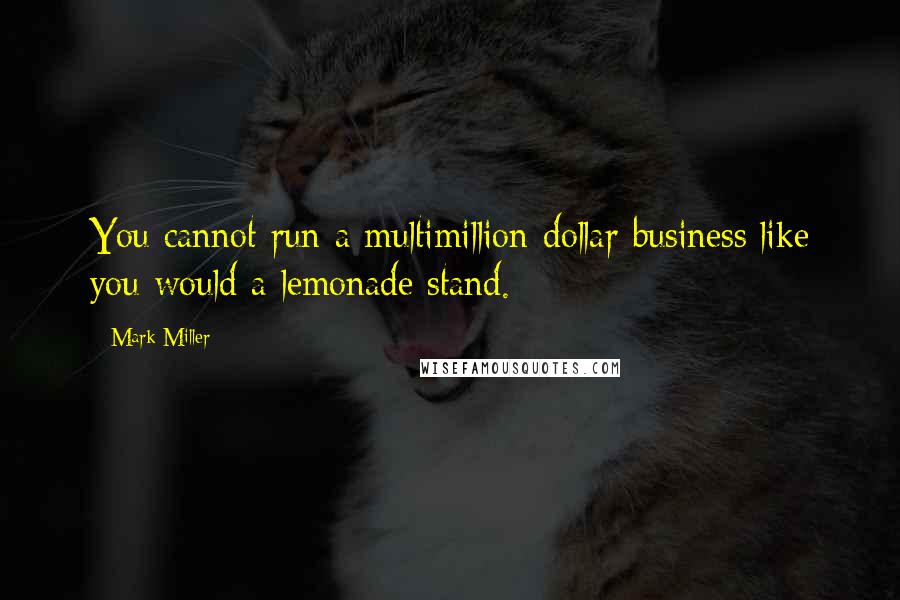 You cannot run a multimillion-dollar business like you would a lemonade stand.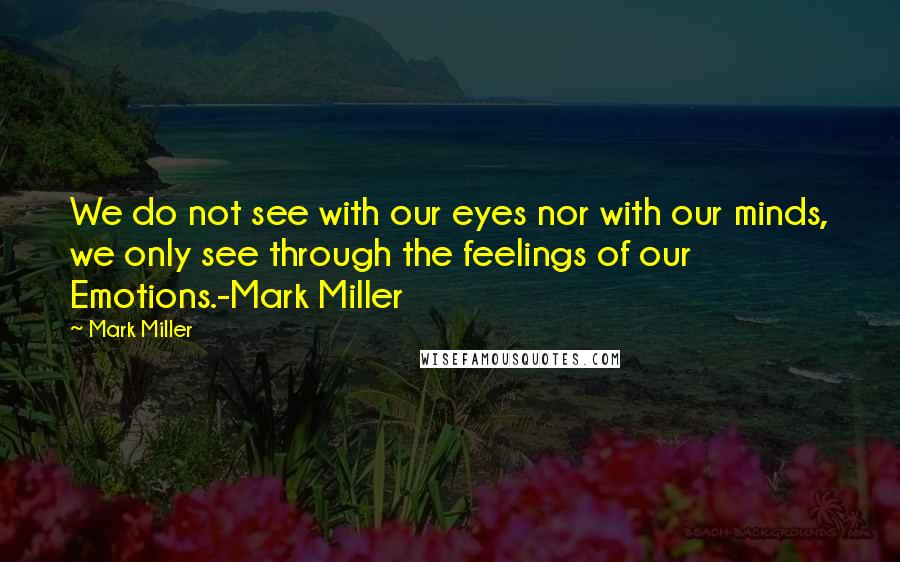 We do not see with our eyes nor with our minds, we only see through the feelings of our Emotions.-Mark Miller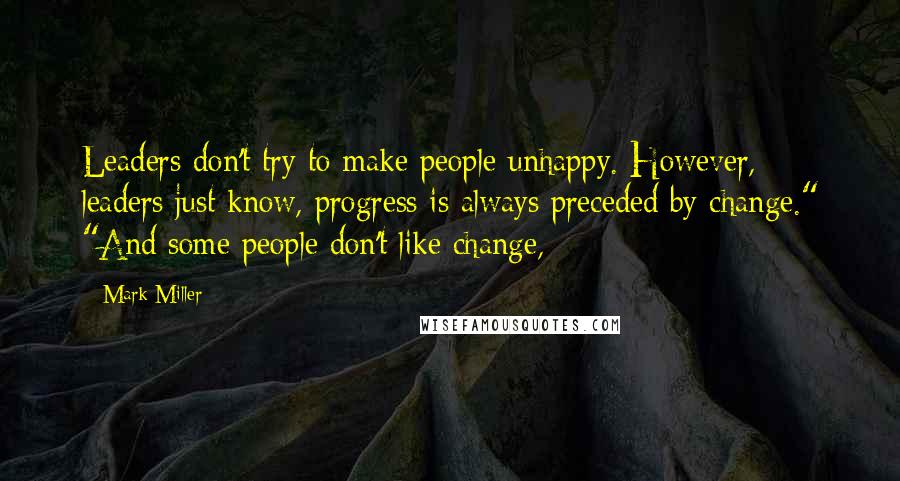 Leaders don't try to make people unhappy. However, leaders just know, progress is always preceded by change." "And some people don't like change,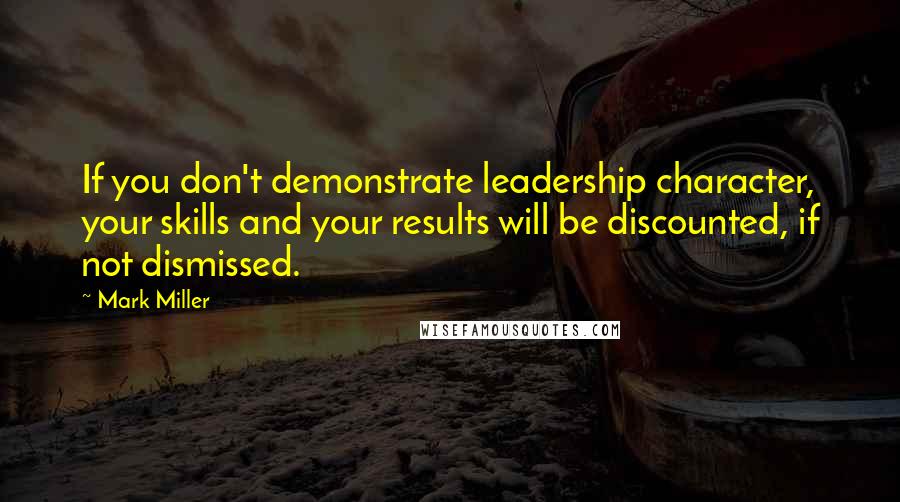 If you don't demonstrate leadership character, your skills and your results will be discounted, if not dismissed.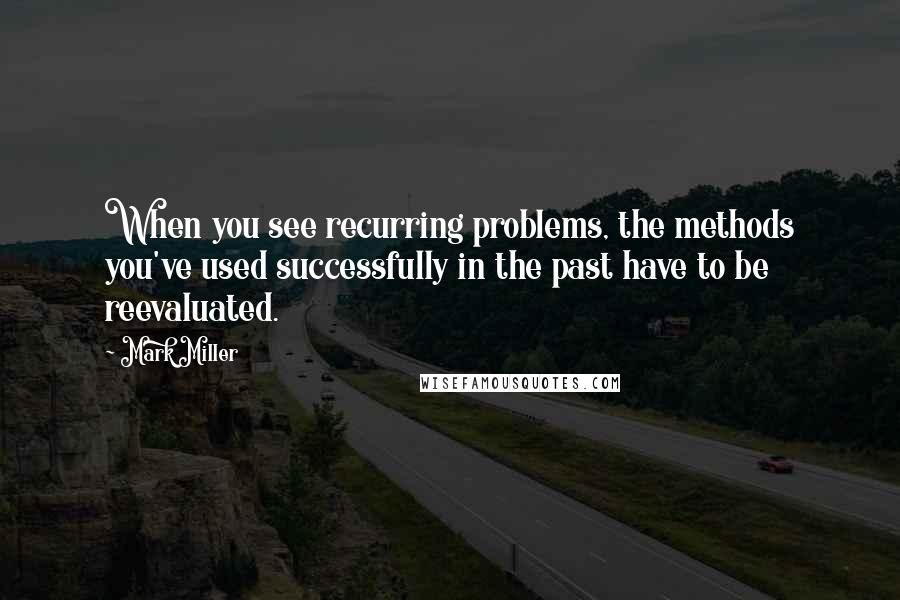 When you see recurring problems, the methods you've used successfully in the past have to be reevaluated.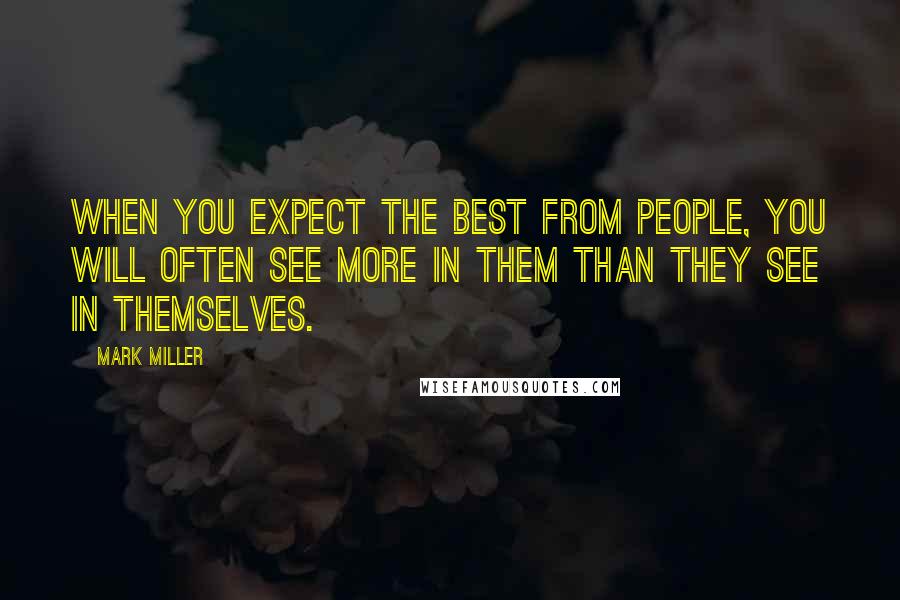 When you expect the best from people, you will often see more in them than they see in themselves.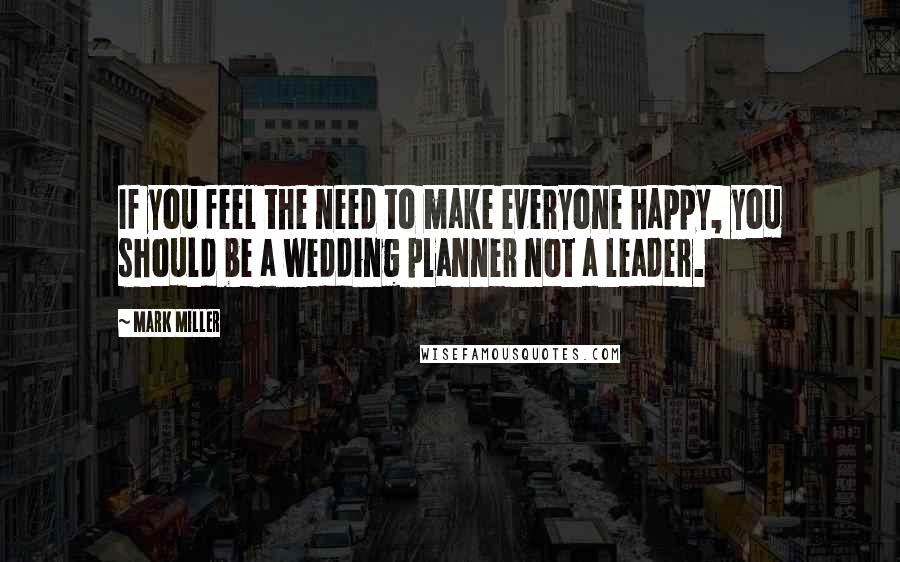 If you feel the need to make everyone happy, you should be a wedding planner not a leader.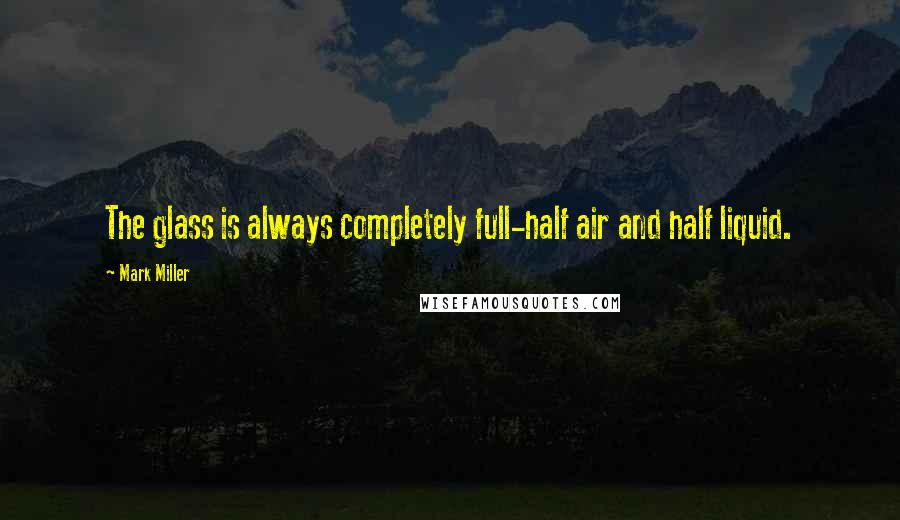 The glass is always completely full-half air and half liquid.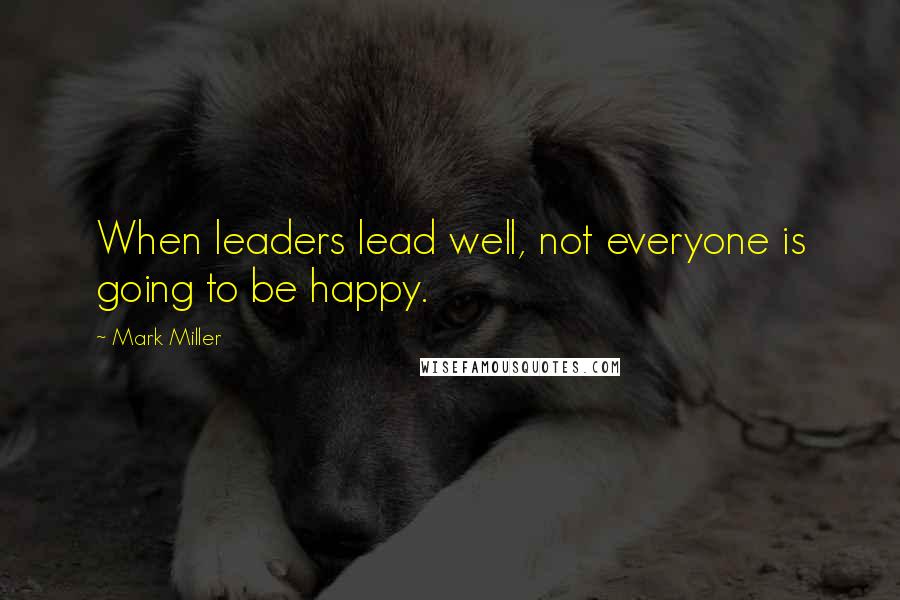 When leaders lead well, not everyone is going to be happy.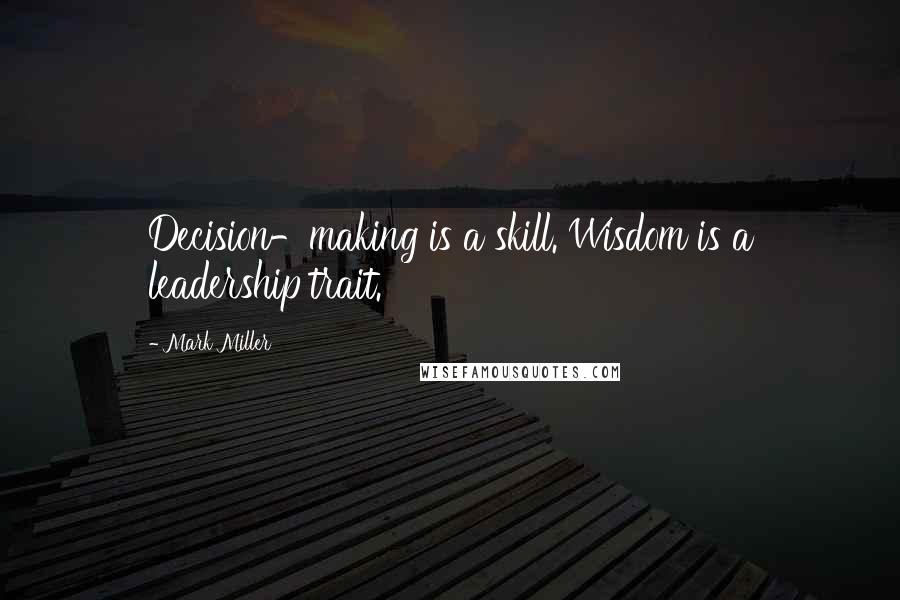 Decision-making is a skill. Wisdom is a leadership trait.
Expecting the best is not about always being right. It is about a belief in yourself and in your team.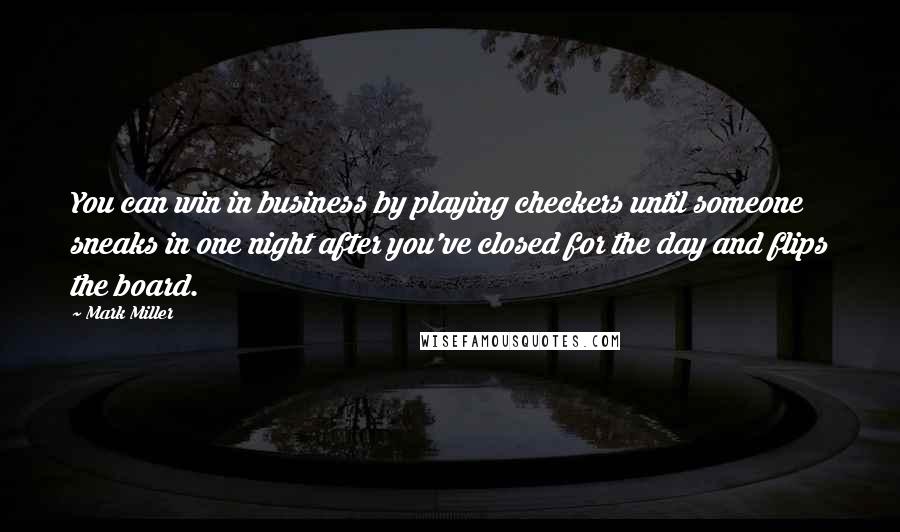 You can win in business by playing checkers until someone sneaks in one night after you've closed for the day and flips the board.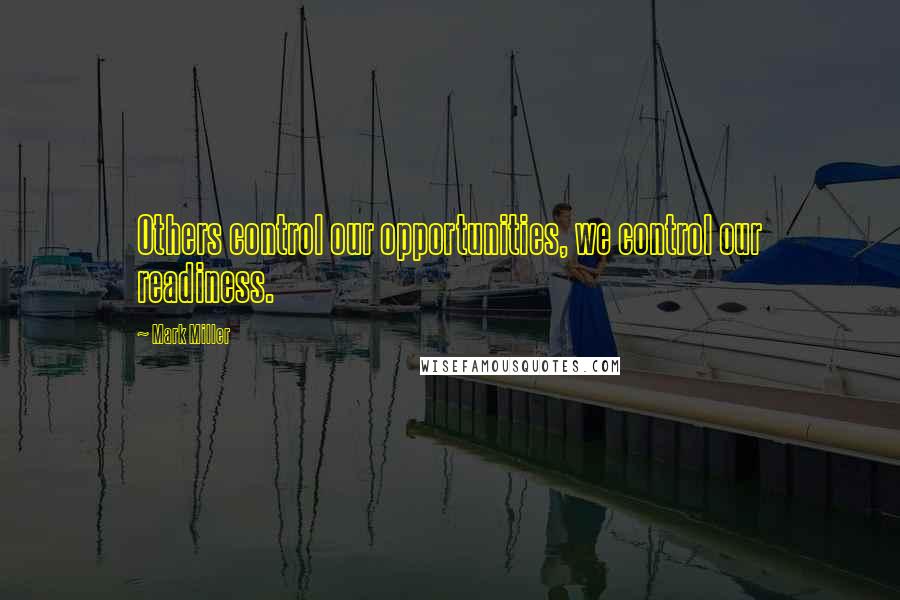 Others control our opportunities, we control our readiness.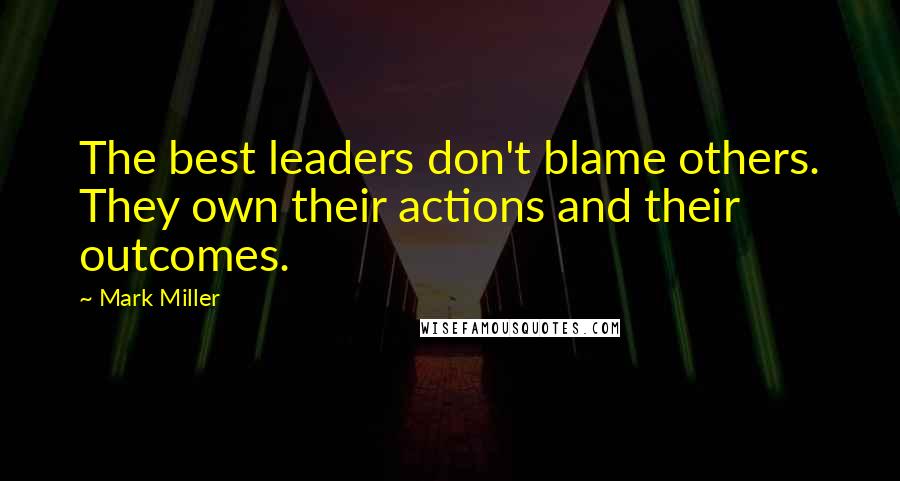 The best leaders don't blame others. They own their actions and their outcomes.
Title doesn't make someone a leader - and the absence of a title shouldn't keep someone from leading.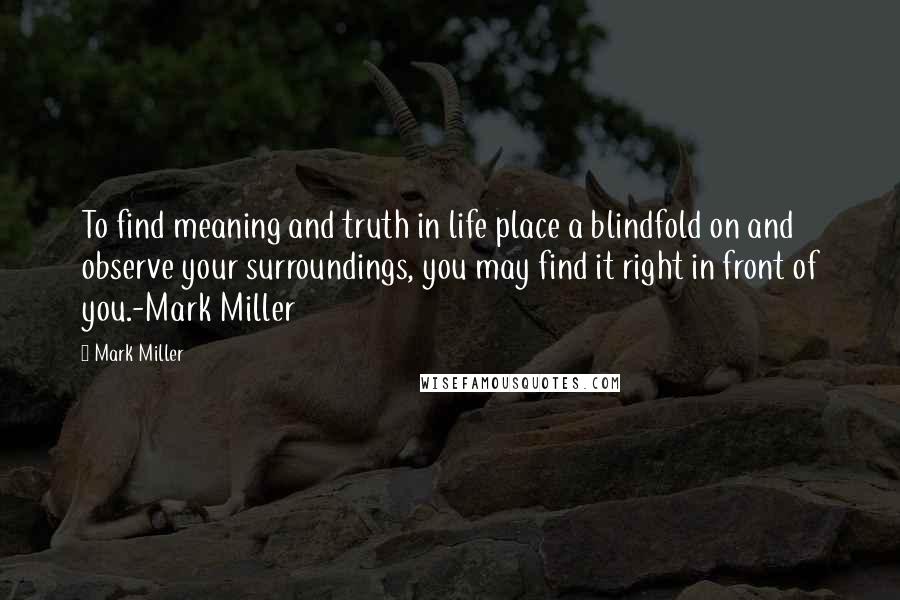 To find meaning and truth in life place a blindfold on and observe your surroundings, you may find it right in front of you.-Mark Miller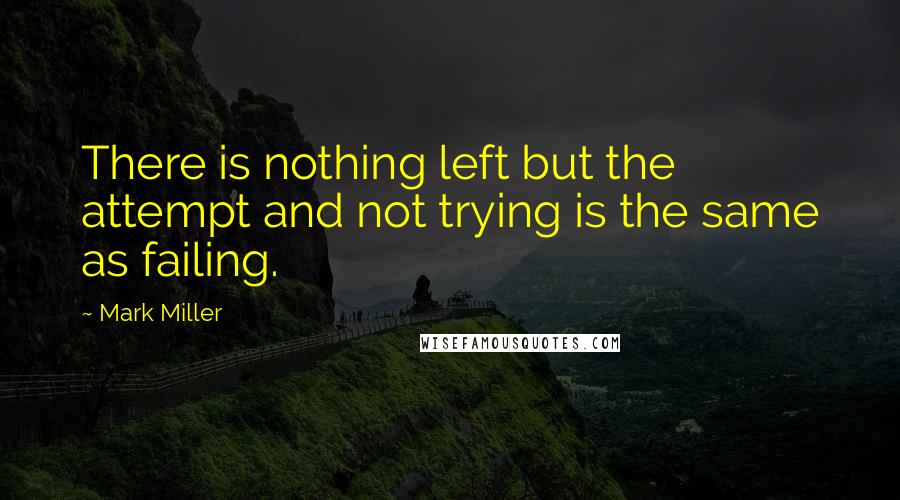 There is nothing left but the attempt and not trying is the same as failing.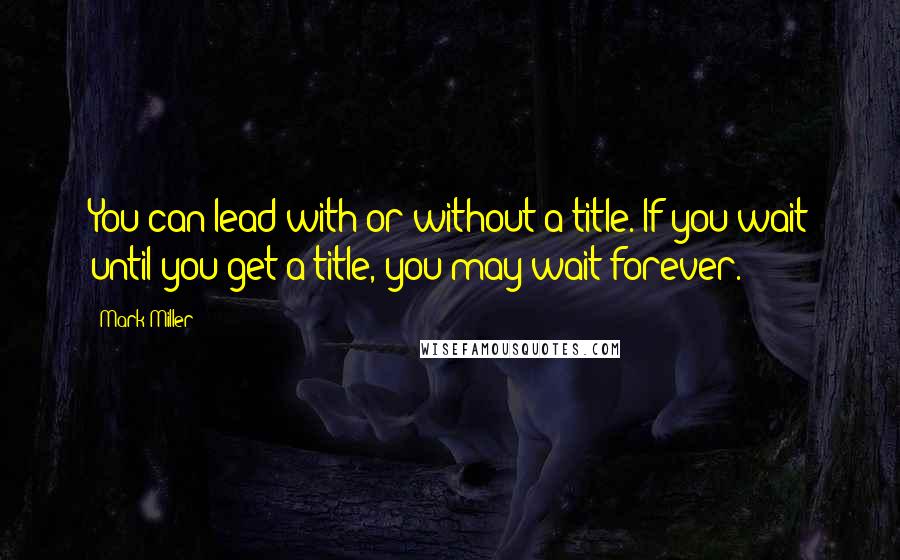 You can lead with or without a title. If you wait until you get a title, you may wait forever.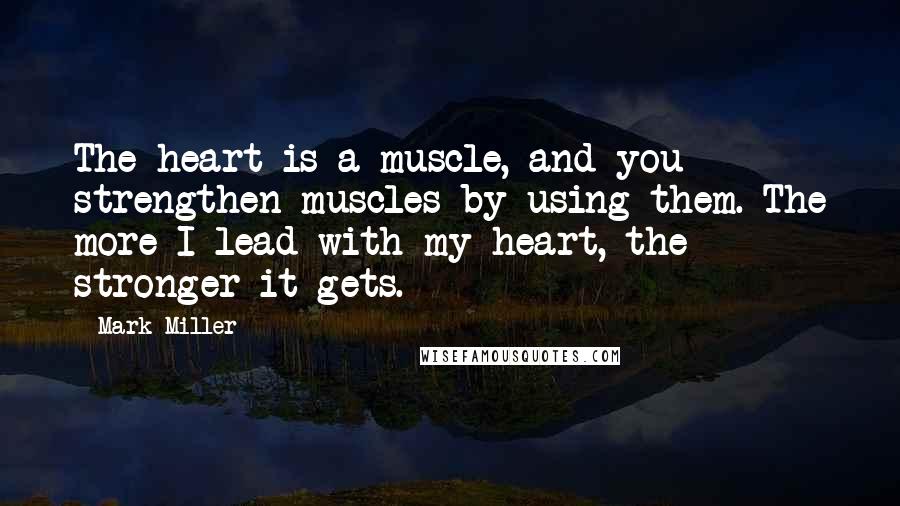 The heart is a muscle, and you strengthen muscles by using them. The more I lead with my heart, the stronger it gets.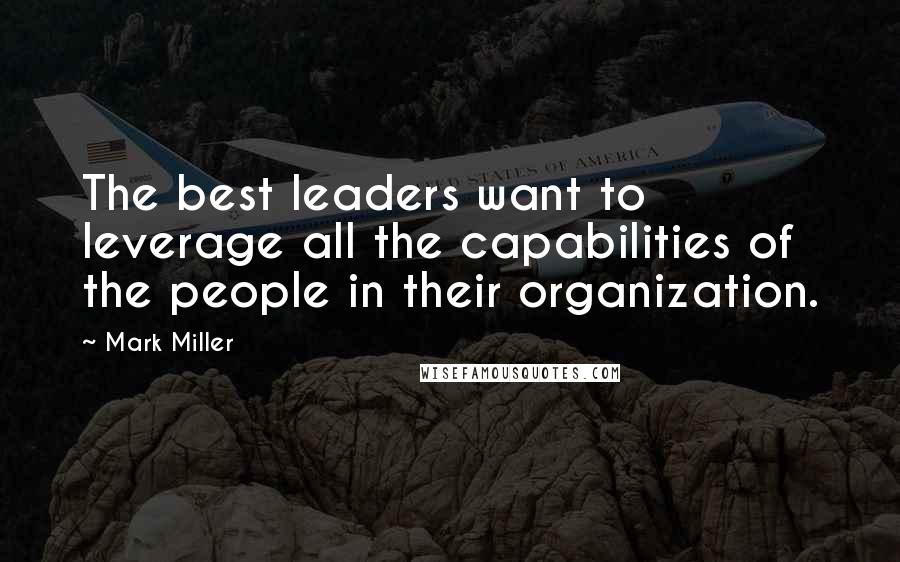 The best leaders want to leverage all the capabilities of the people in their organization.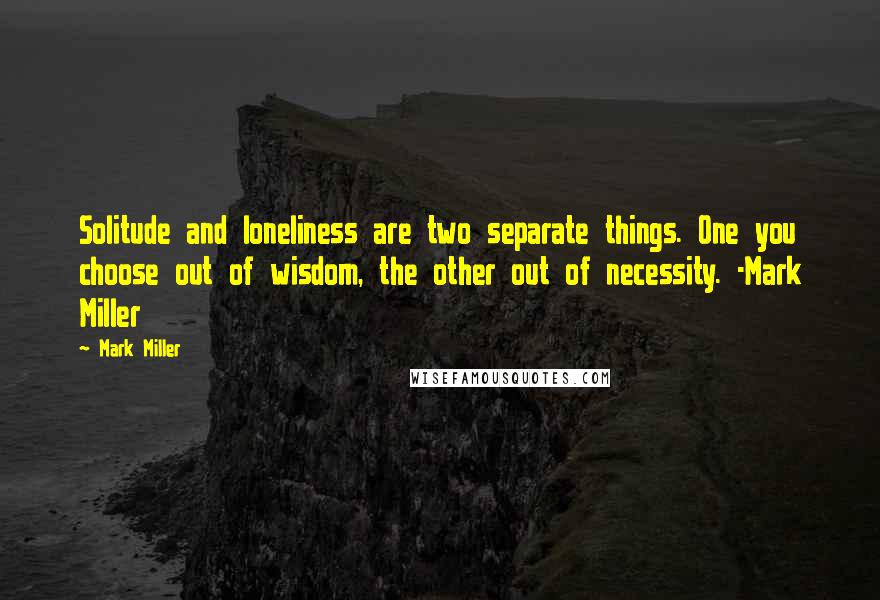 Solitude and loneliness are two separate things. One you choose out of wisdom, the other out of necessity.
-Mark Miller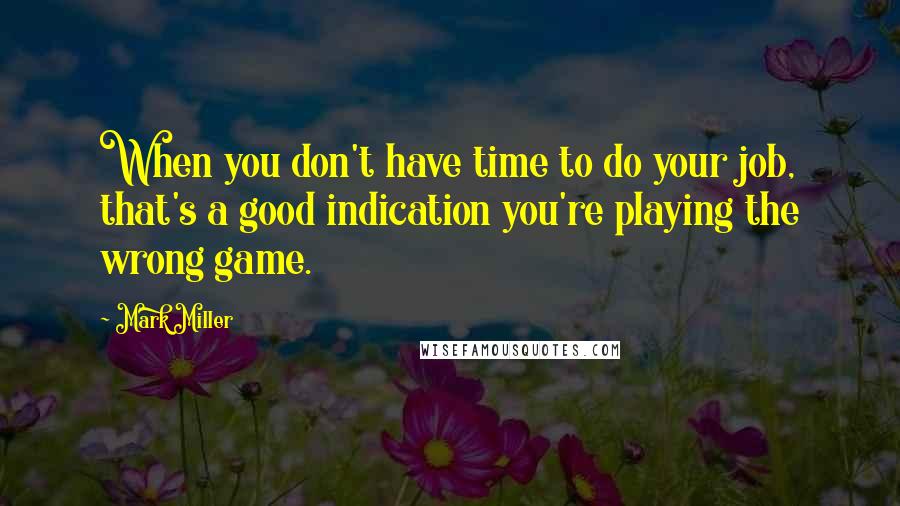 When you don't have time to do your job, that's a good indication you're playing the wrong game.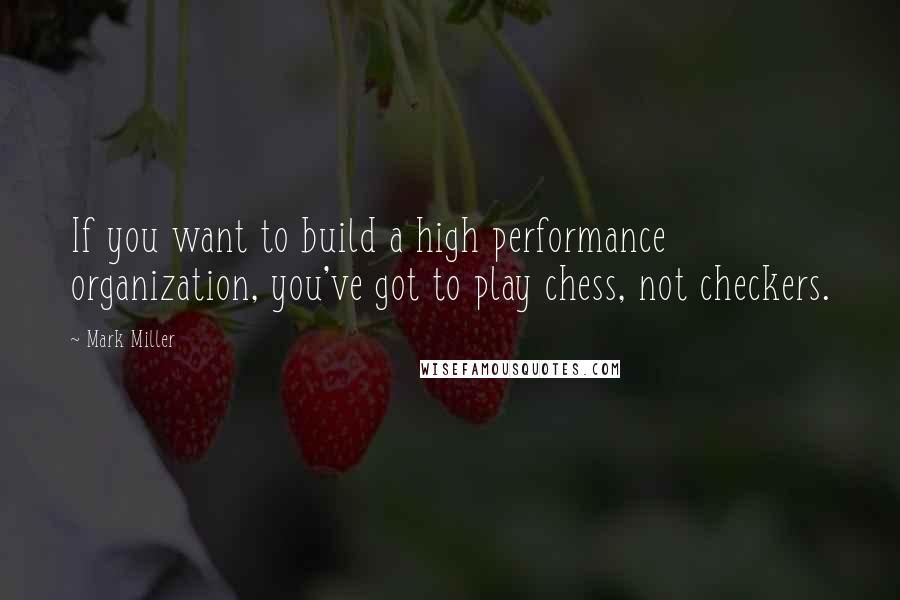 If you want to build a high performance organization, you've got to play chess, not checkers.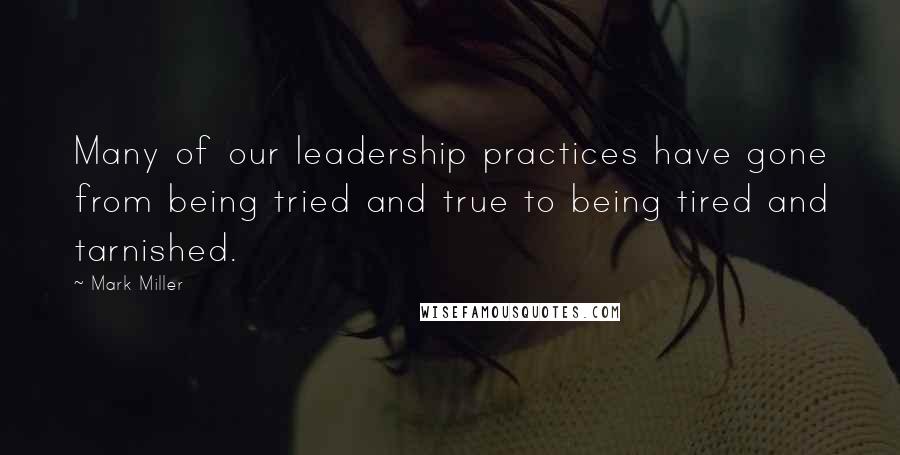 Many of our leadership practices have gone from being tried and true to being tired and tarnished.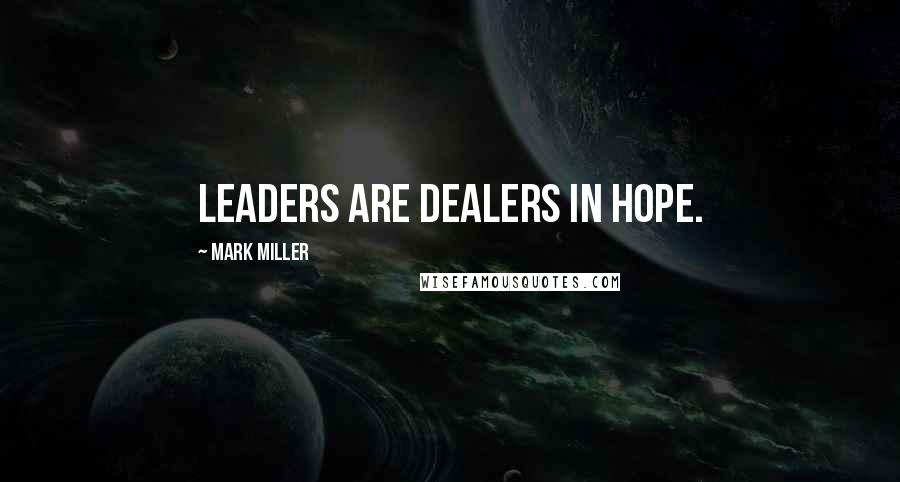 Leaders are dealers in hope.