Marian Anderson Quotes
Top 17 wise famous quotes and sayings by Marian Anderson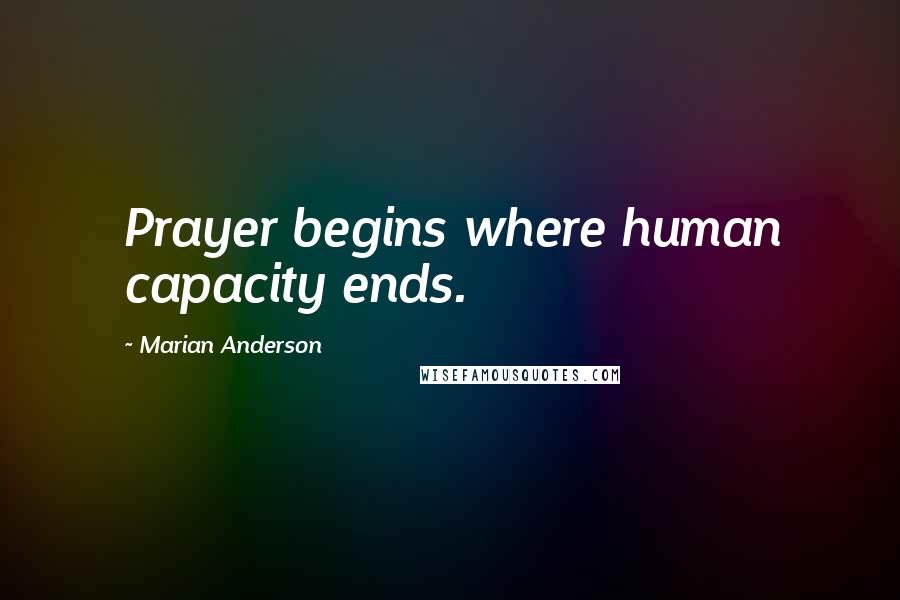 Prayer begins where human capacity ends.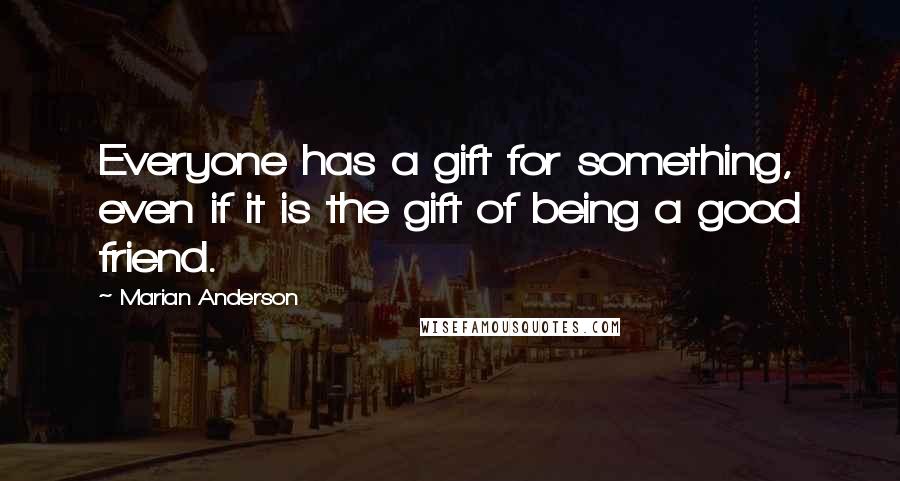 Everyone has a gift for something, even if it is the gift of being a good friend.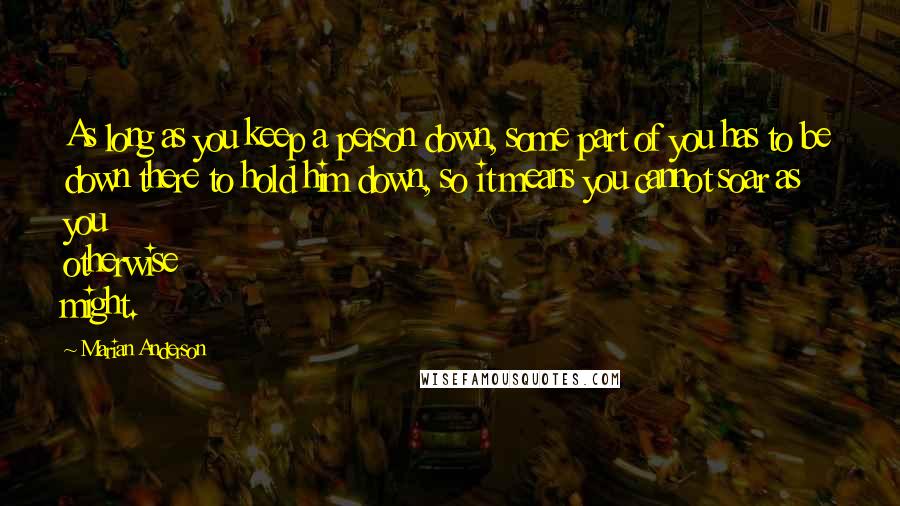 As long as you keep a person down, some part of you has to be down there to hold him down, so it means you cannot soar as you otherwise might.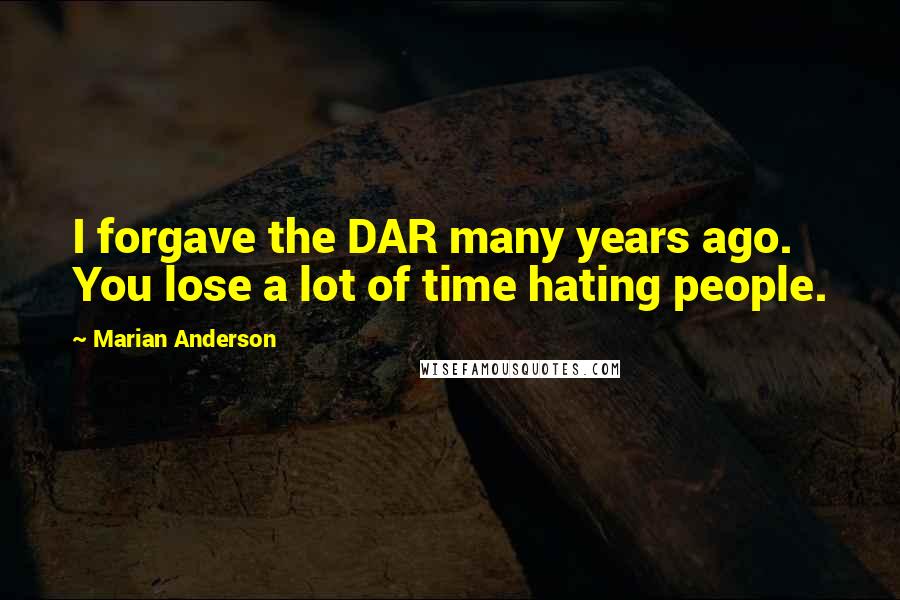 I forgave the DAR many years ago. You lose a lot of time hating people.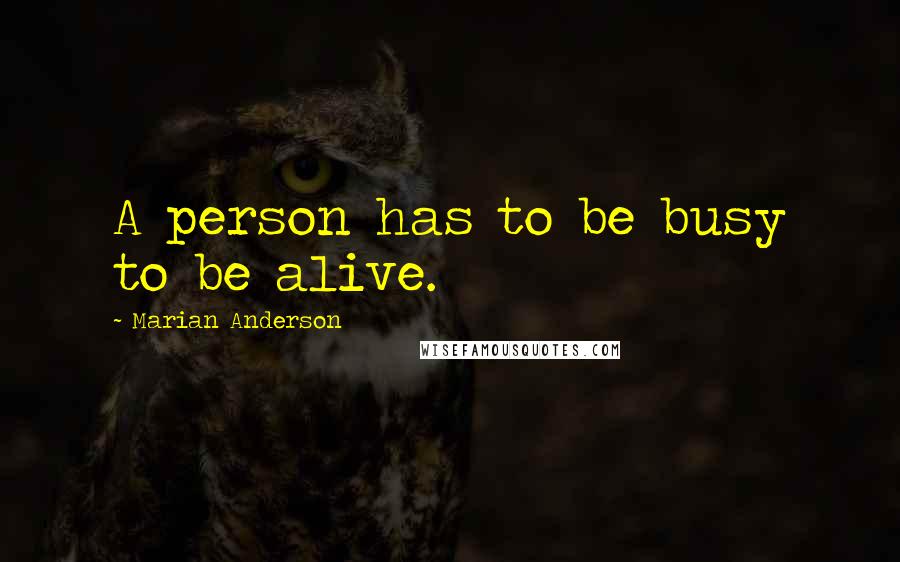 A person has to be busy to be alive.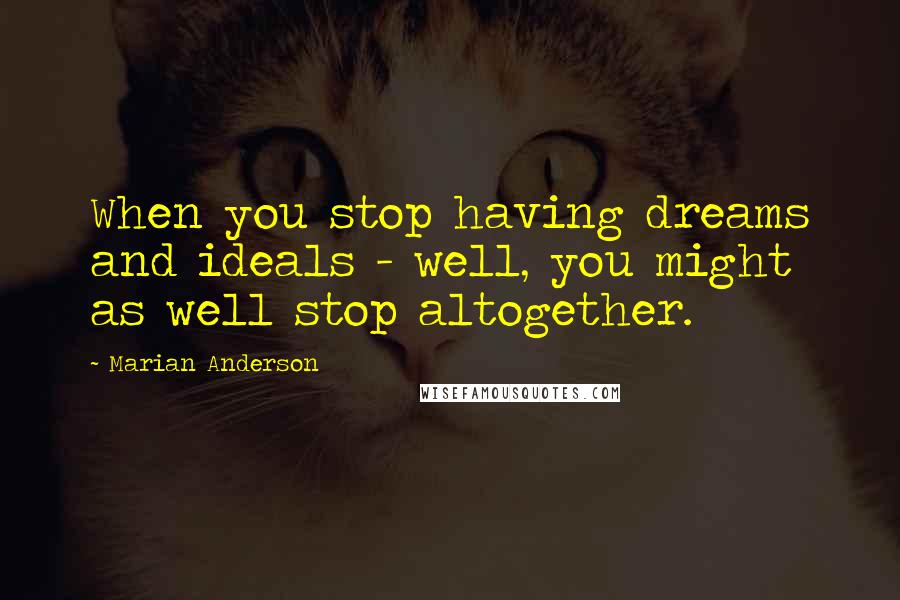 When you stop having dreams and ideals - well, you might as well stop altogether.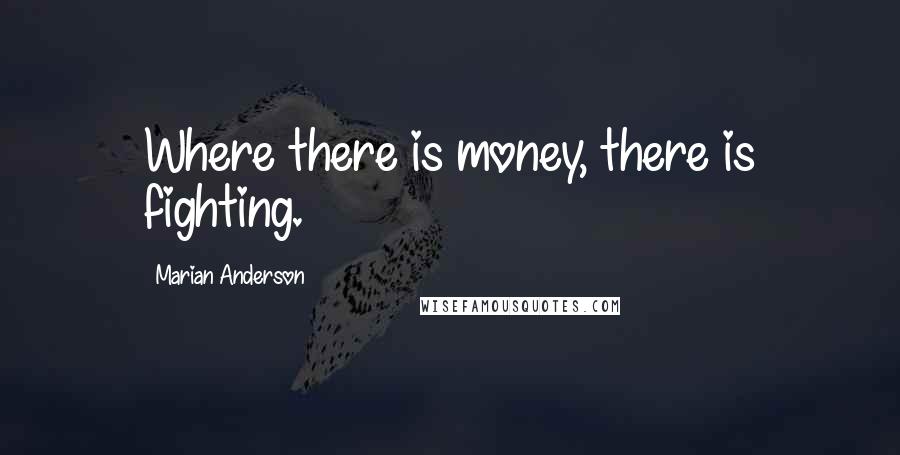 Where there is money, there is fighting.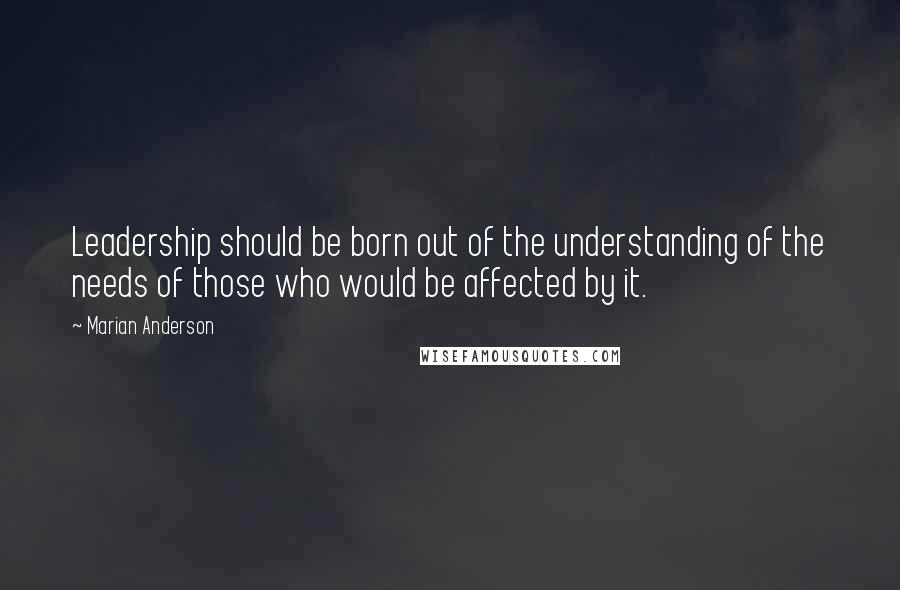 Leadership should be born out of the understanding of the needs of those who would be affected by it.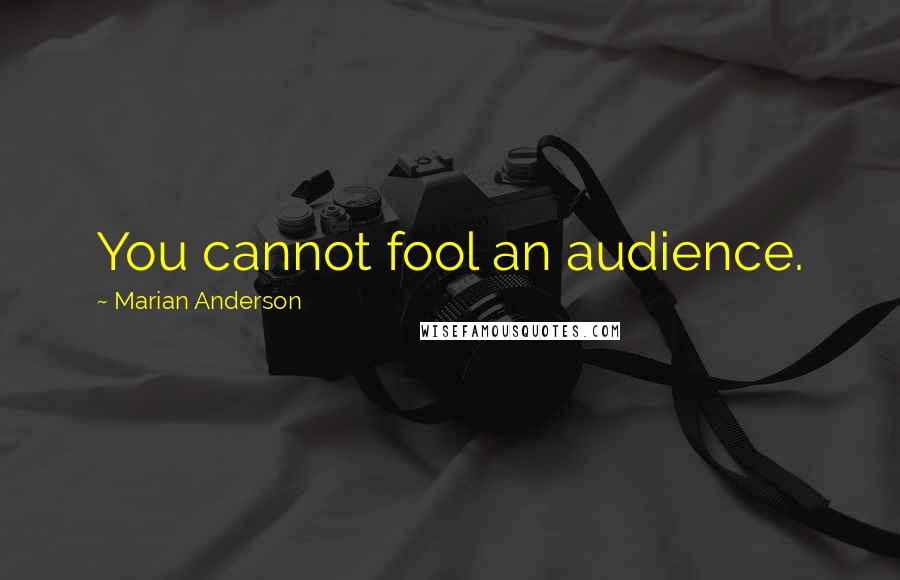 You cannot fool an audience.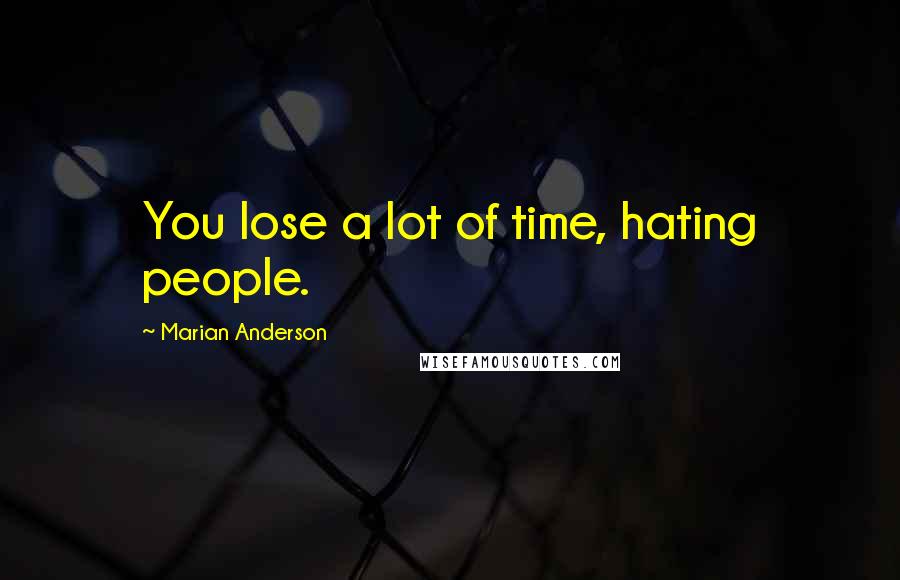 You lose a lot of time, hating people.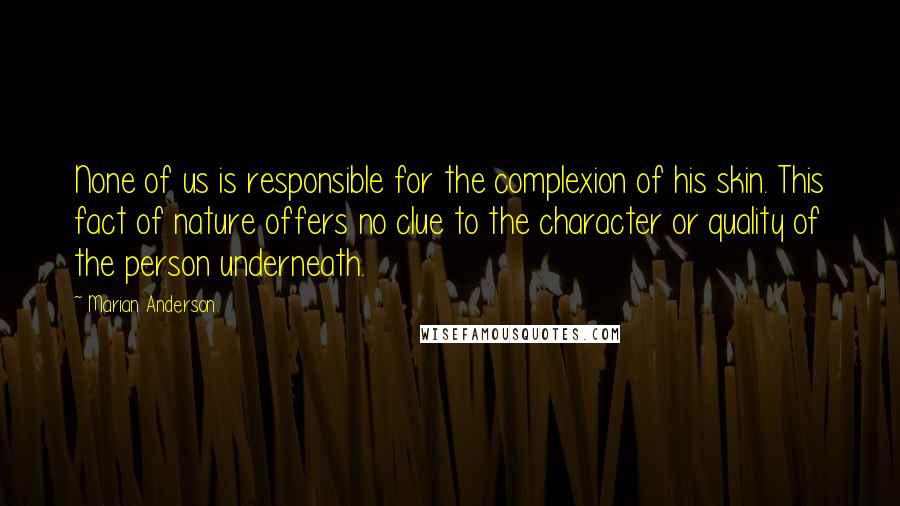 None of us is responsible for the complexion of his skin. This fact of nature offers no clue to the character or quality of the person underneath.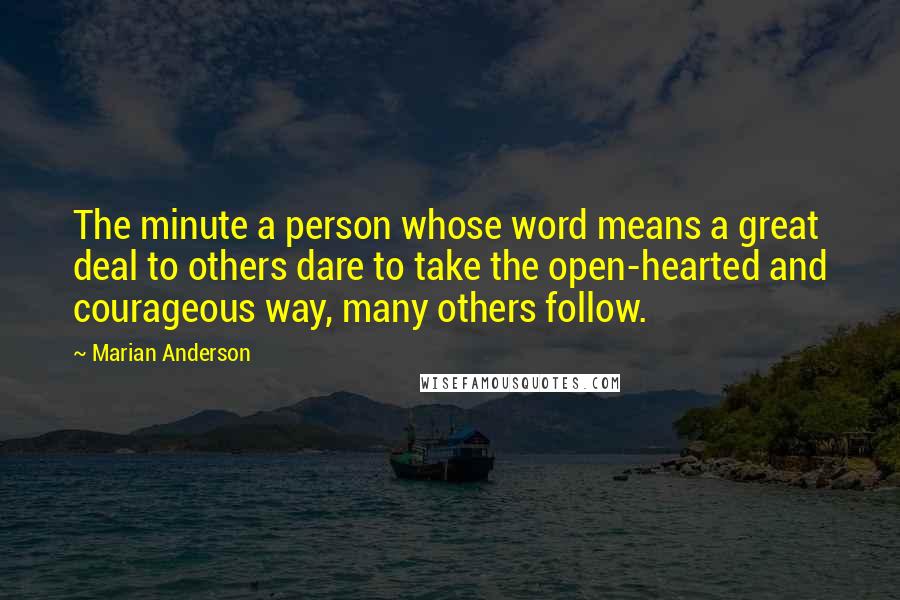 The minute a person whose word means a great deal to others dare to take the open-hearted and courageous way, many others follow.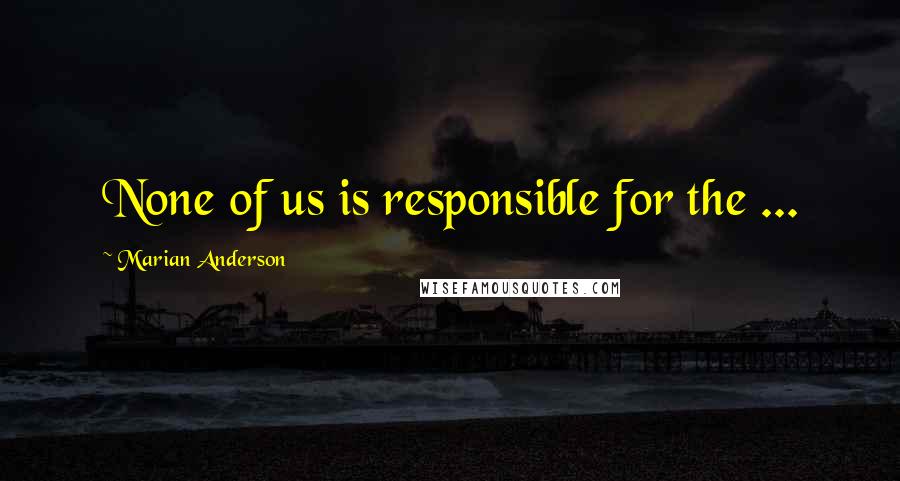 None of us is responsible for the ...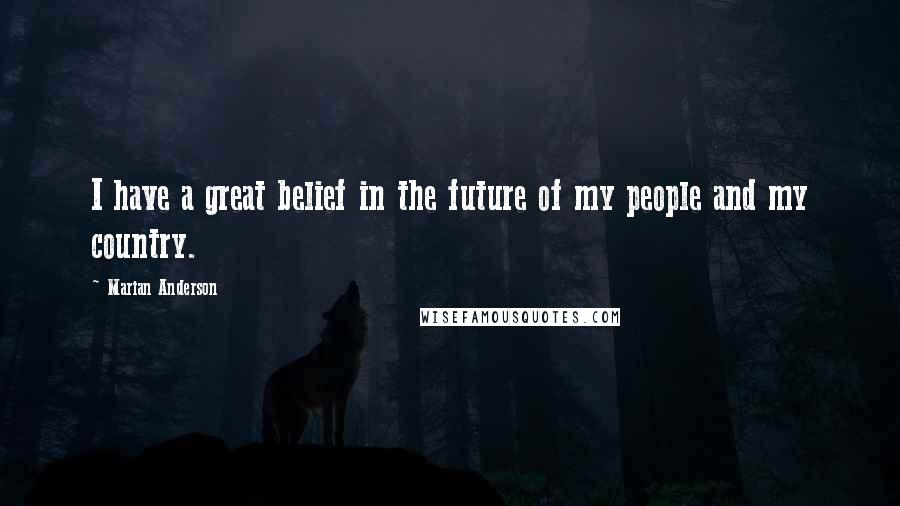 I have a great belief in the future of my people and my country.
You can't build a chimney from the top, you know.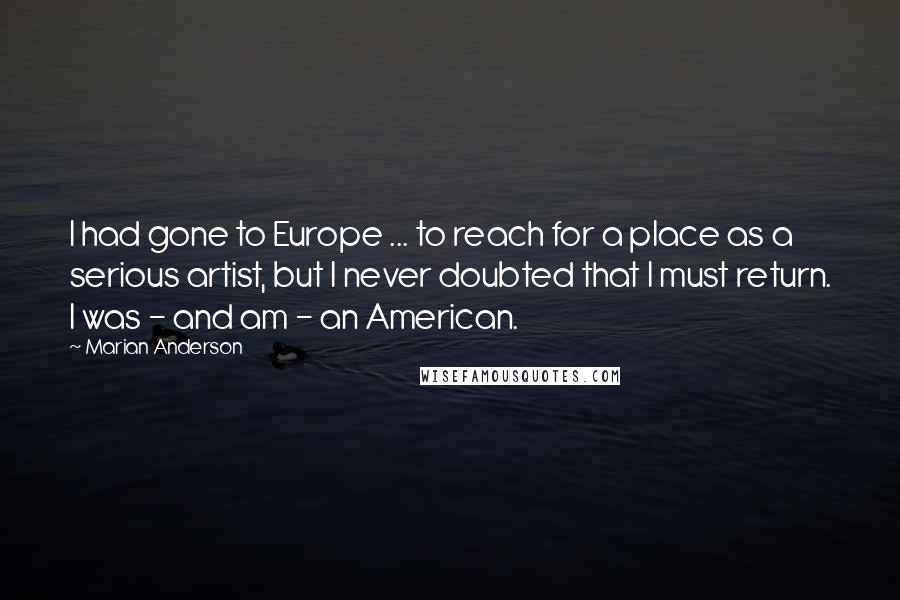 I had gone to Europe ... to reach for a place as a serious artist, but I never doubted that I must return. I was - and am - an American.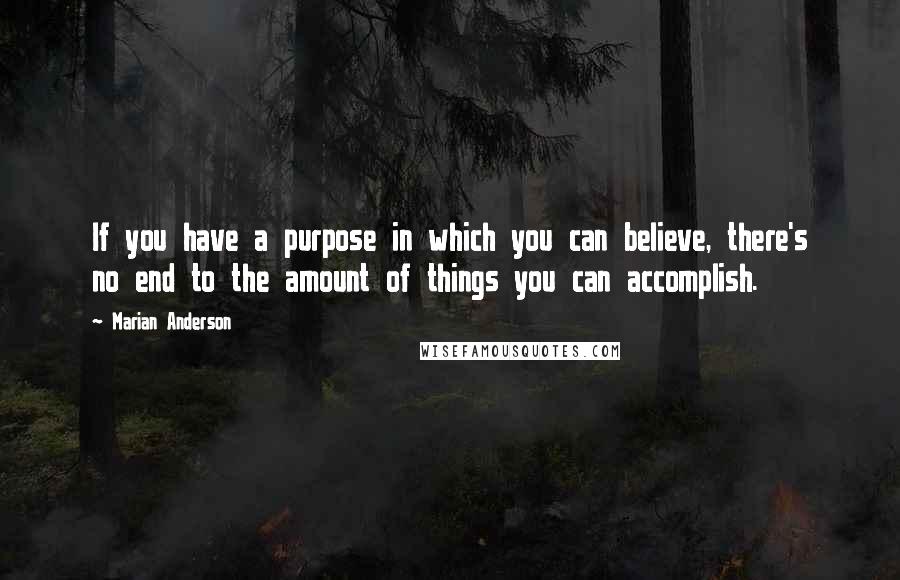 If you have a purpose in which you can believe, there's no end to the amount of things you can accomplish.