Madhu Vajpayee Quotes
Top 4 wise famous quotes and sayings by Madhu Vajpayee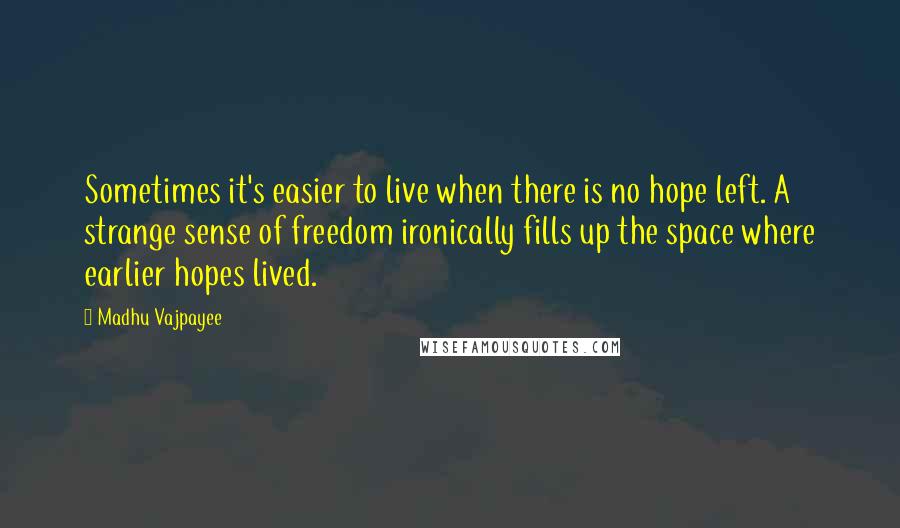 Sometimes it's easier to live when there is no hope left. A strange sense of freedom ironically fills up the space where earlier hopes lived.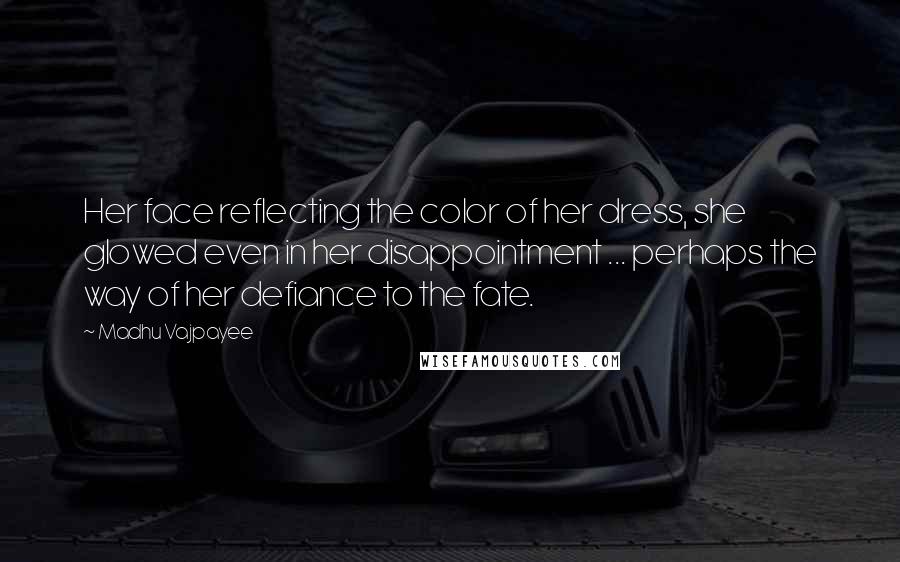 Her face reflecting the color of her dress, she glowed even in her disappointment ... perhaps the way of her defiance to the fate.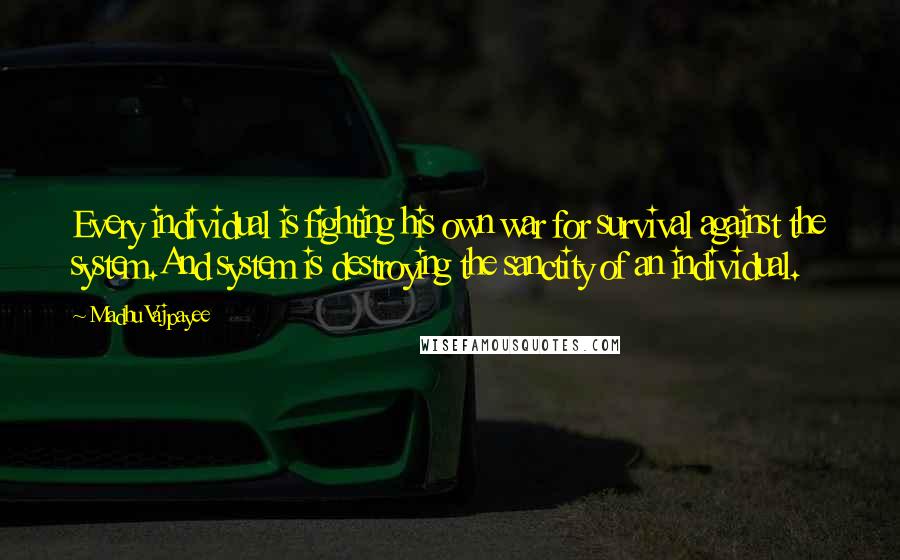 Every individual is fighting his own war for survival against the system.And system is destroying the sanctity of an individual.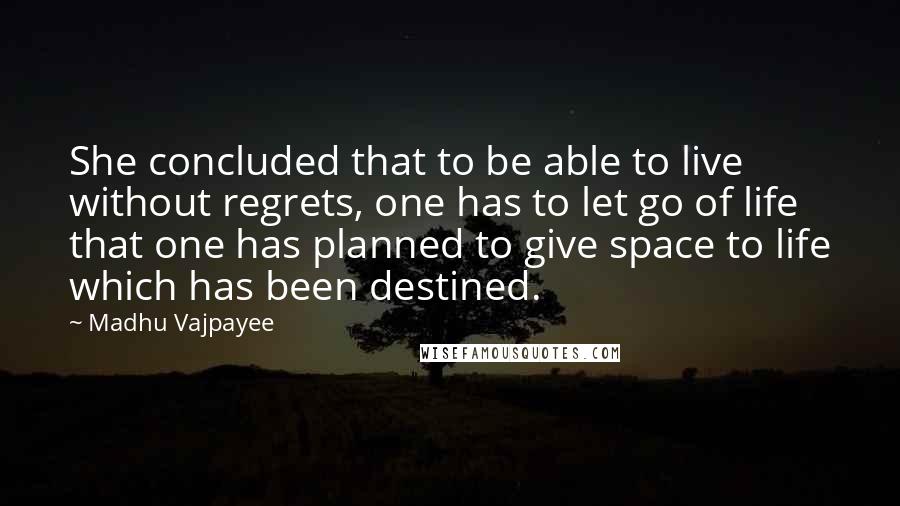 She concluded that to be able to live without regrets, one has to let go of life that one has planned to give space to life which has been destined.