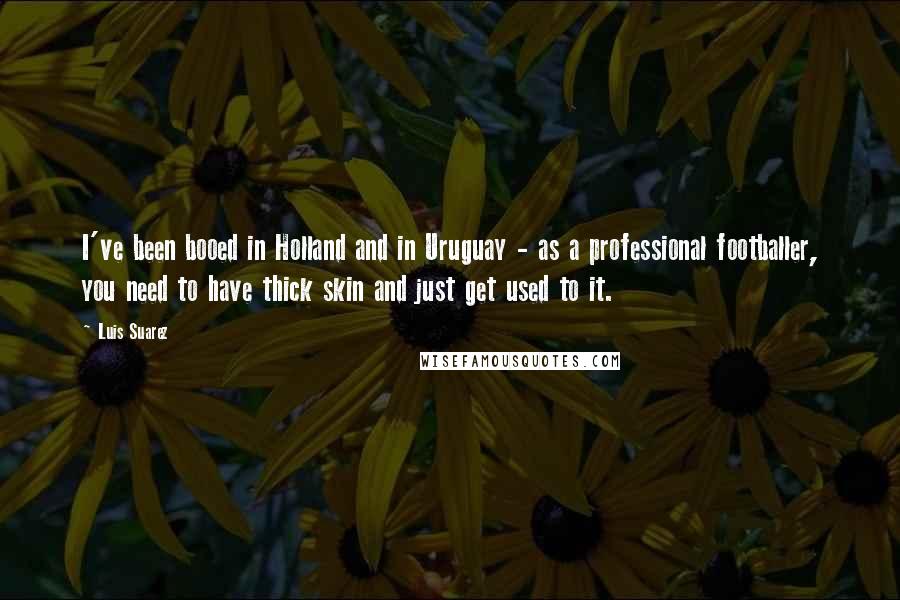 I've been booed in Holland and in Uruguay - as a professional footballer, you need to have thick skin and just get used to it.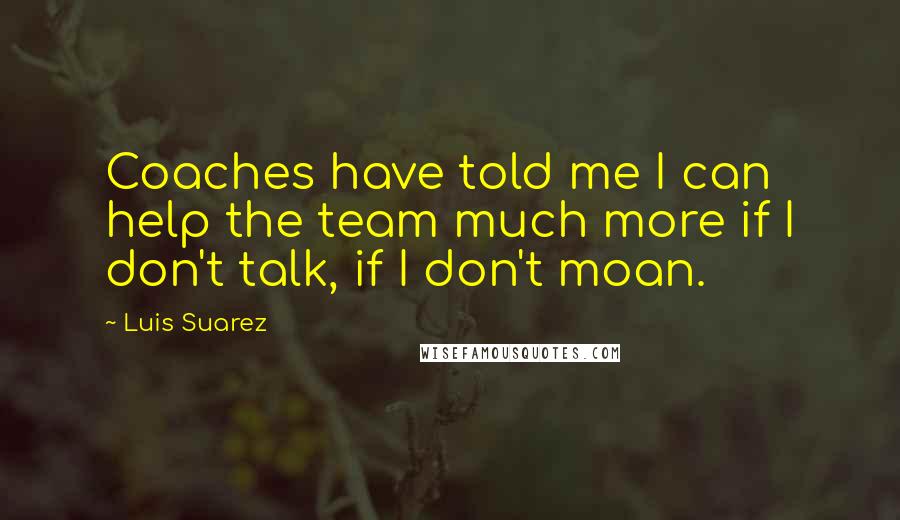 Coaches have told me I can help the team much more if I don't talk, if I don't moan.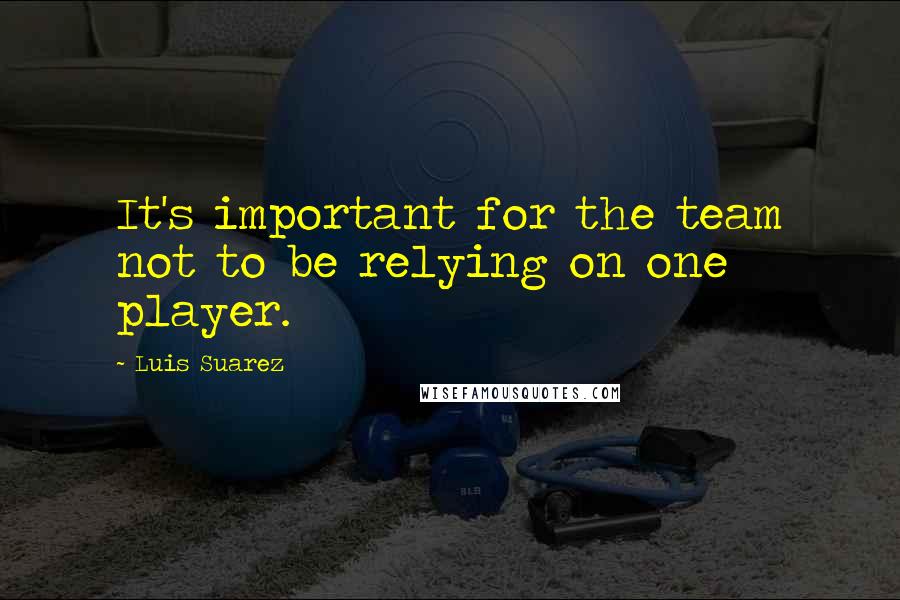 It's important for the team not to be relying on one player.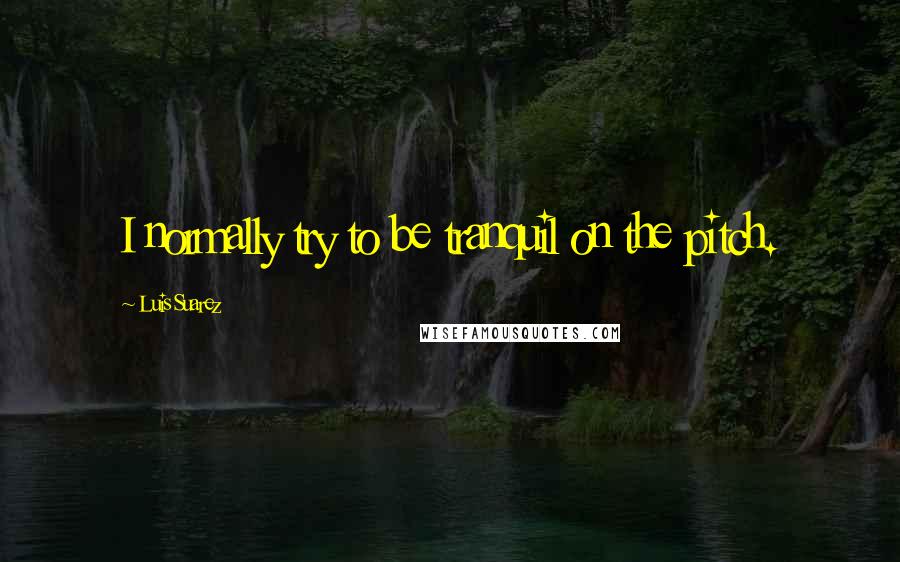 I normally try to be tranquil on the pitch.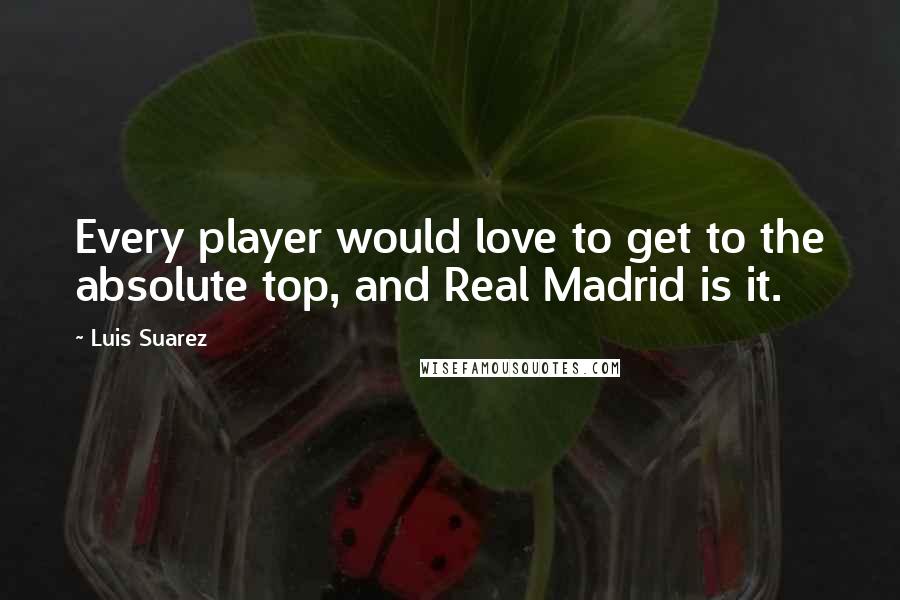 Every player would love to get to the absolute top, and Real Madrid is it.
When I say, 'I'm sorry,' it's because I regret something.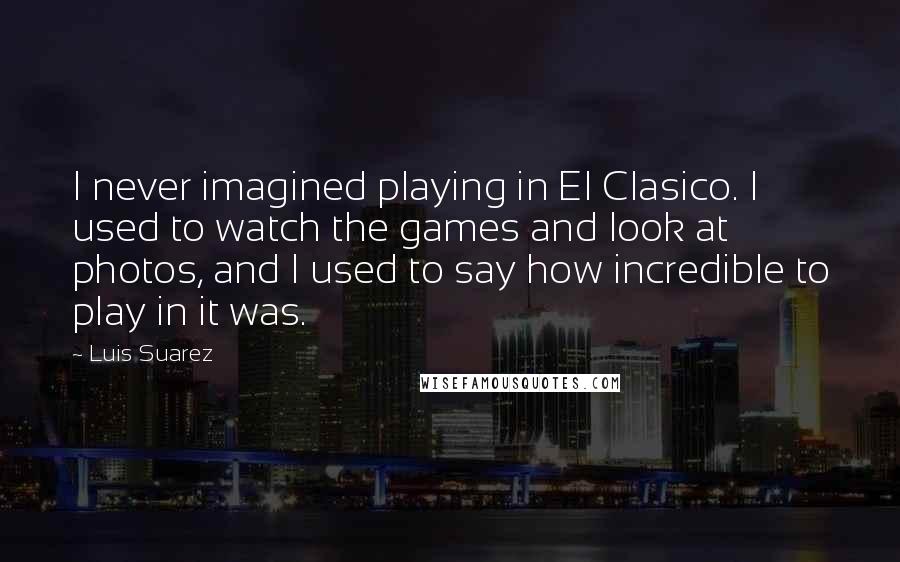 I never imagined playing in El Clasico. I used to watch the games and look at photos, and I used to say how incredible to play in it was.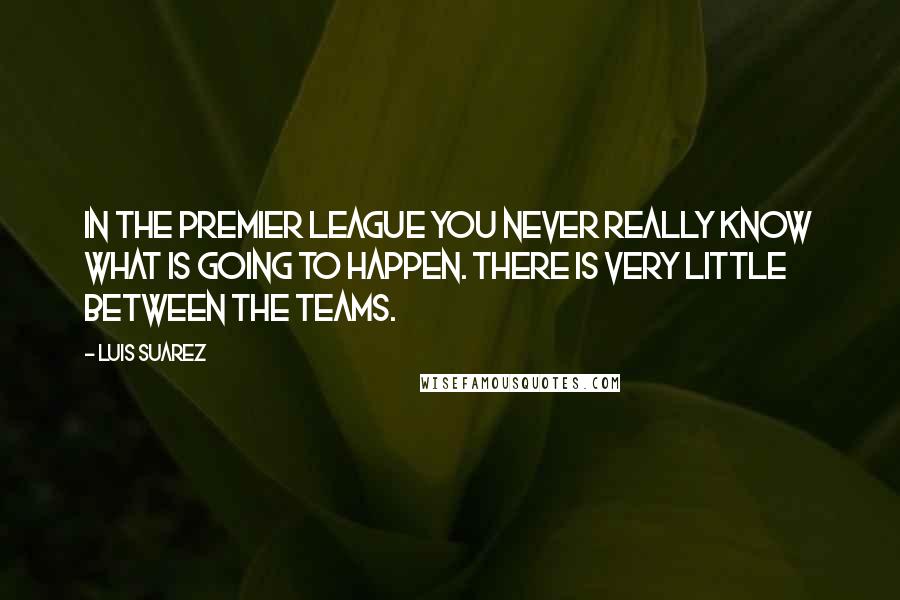 In the Premier League you never really know what is going to happen. There is very little between the teams.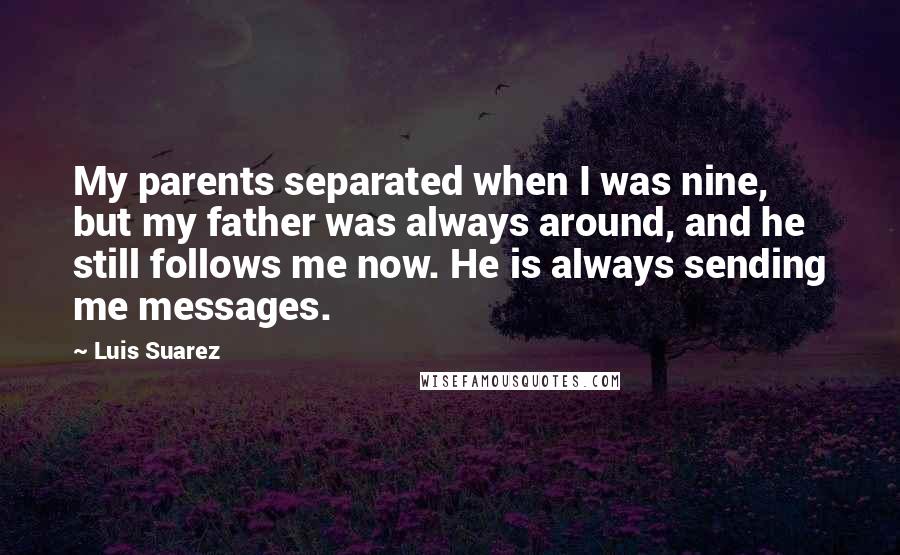 My parents separated when I was nine, but my father was always around, and he still follows me now. He is always sending me messages.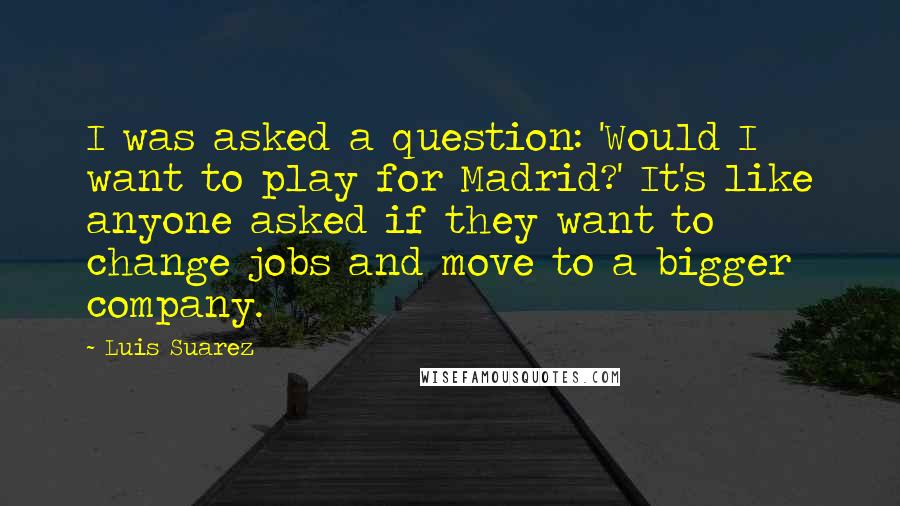 I was asked a question: 'Would I want to play for Madrid?' It's like anyone asked if they want to change jobs and move to a bigger company.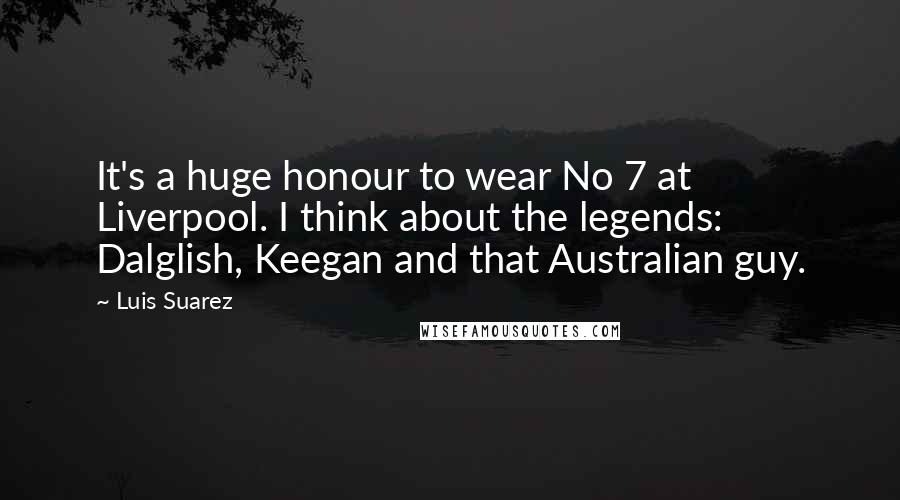 It's a huge honour to wear No 7 at Liverpool. I think about the legends: Dalglish, Keegan and that Australian guy.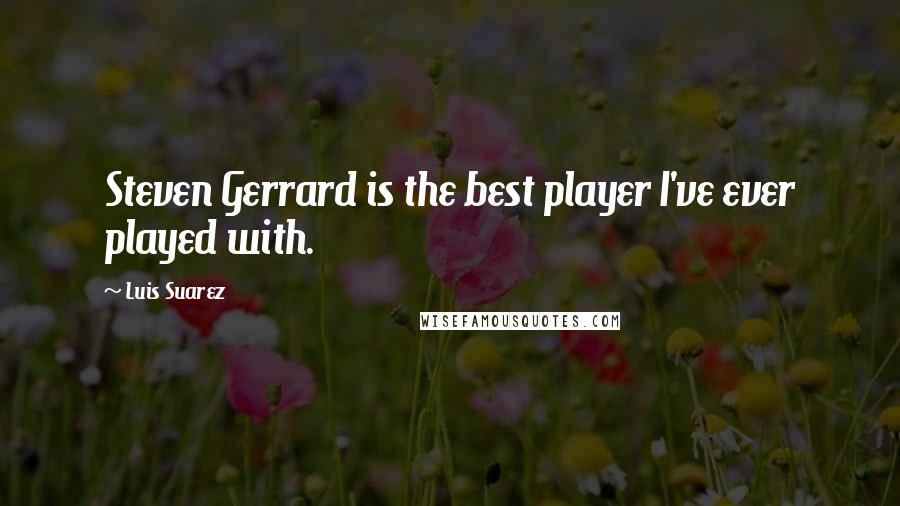 Steven Gerrard is the best player I've ever played with.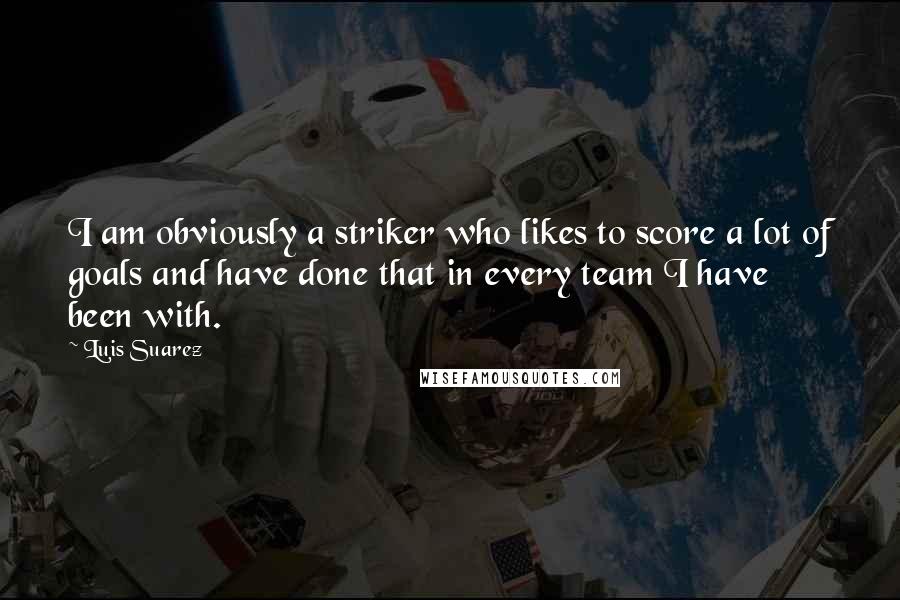 I am obviously a striker who likes to score a lot of goals and have done that in every team I have been with.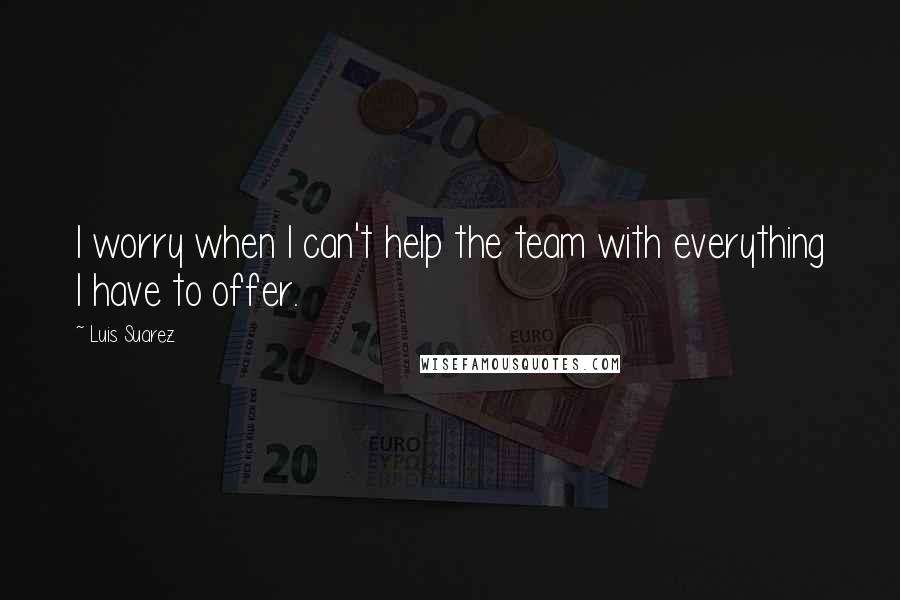 I worry when I can't help the team with everything I have to offer.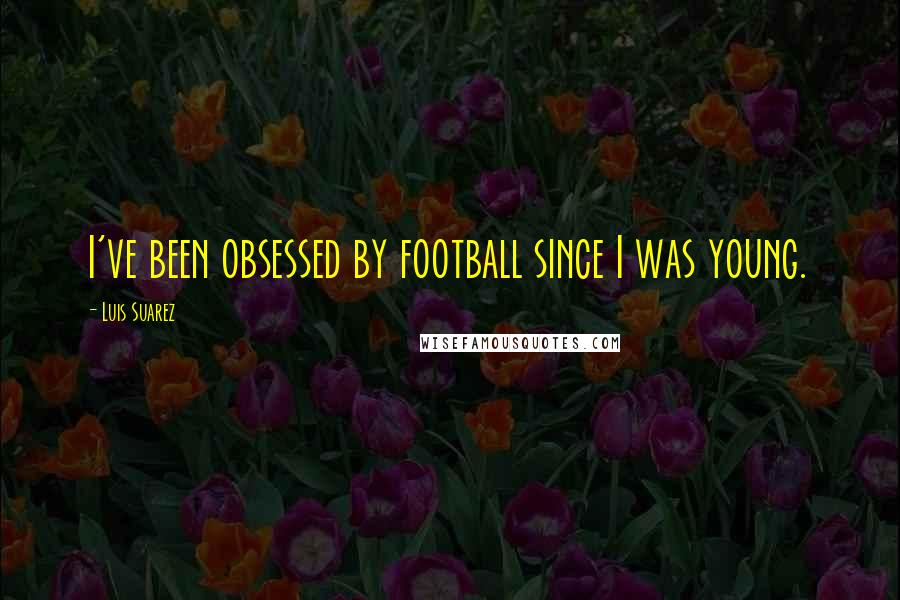 I've been obsessed by football since I was young.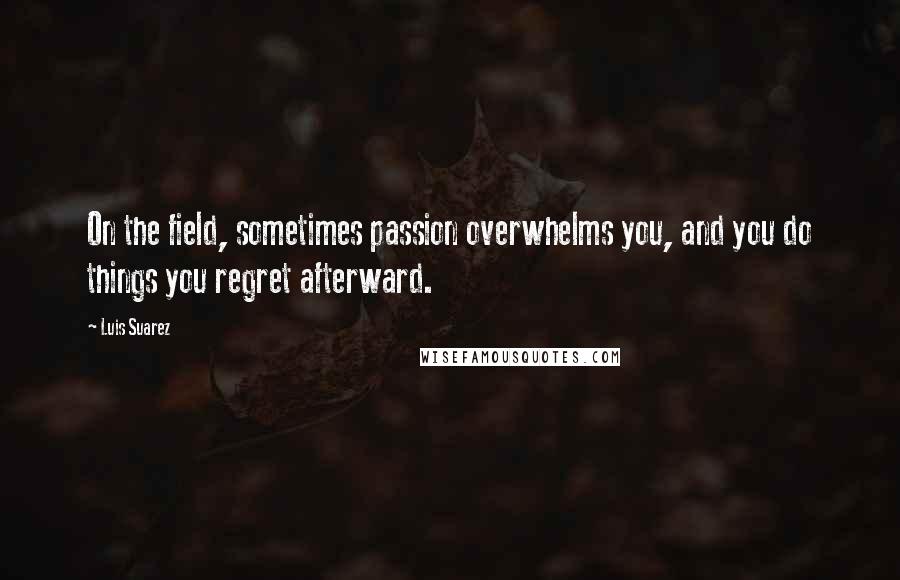 On the field, sometimes passion overwhelms you, and you do things you regret afterward.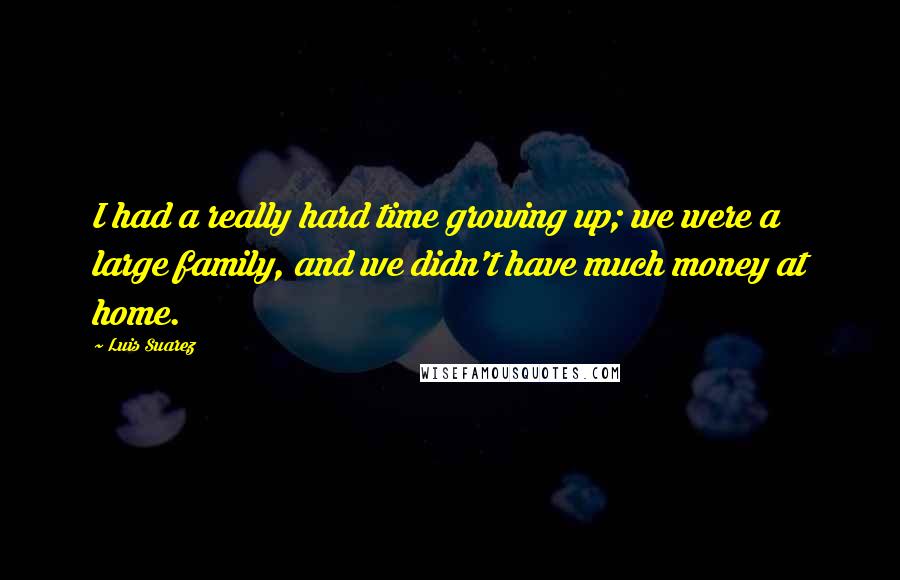 I had a really hard time growing up; we were a large family, and we didn't have much money at home.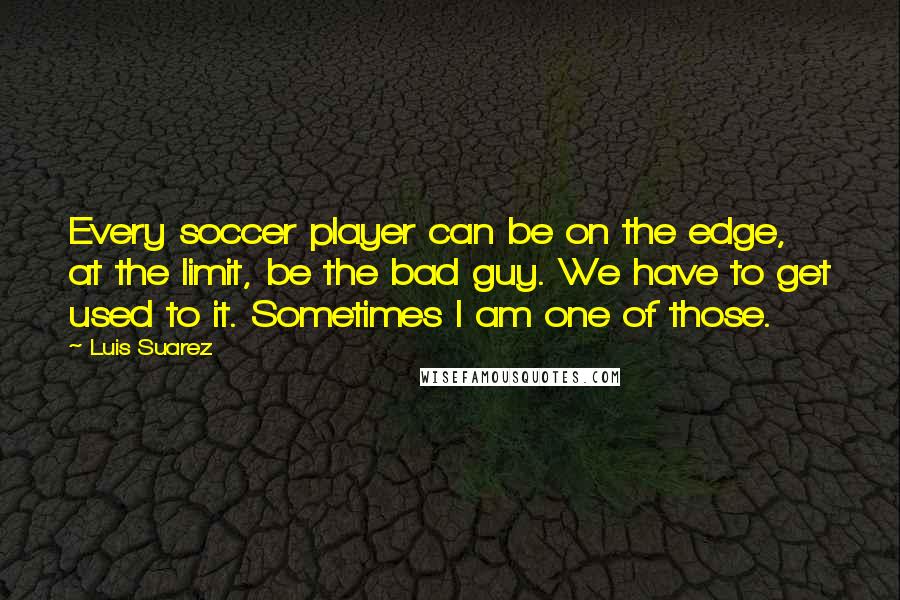 Every soccer player can be on the edge, at the limit, be the bad guy. We have to get used to it. Sometimes I am one of those.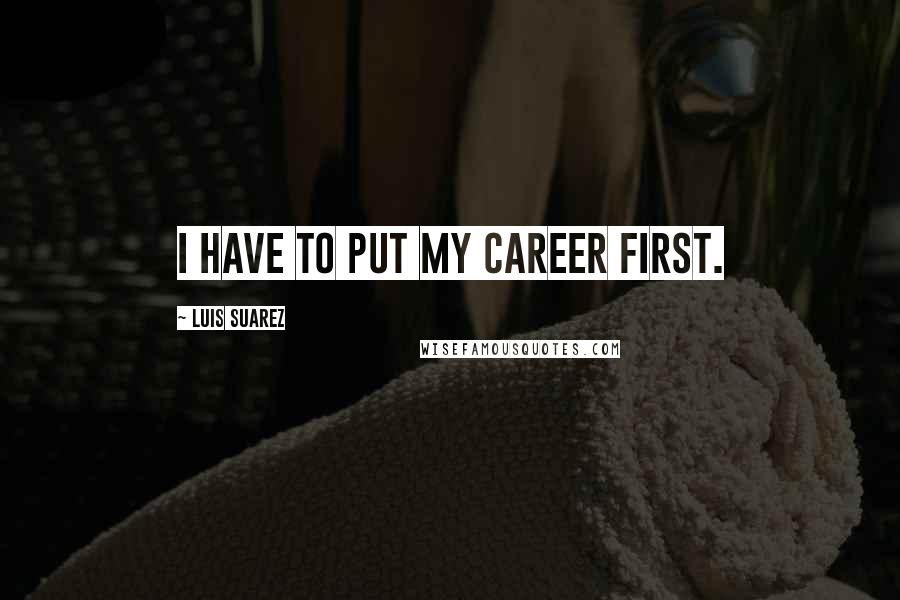 I have to put my career first.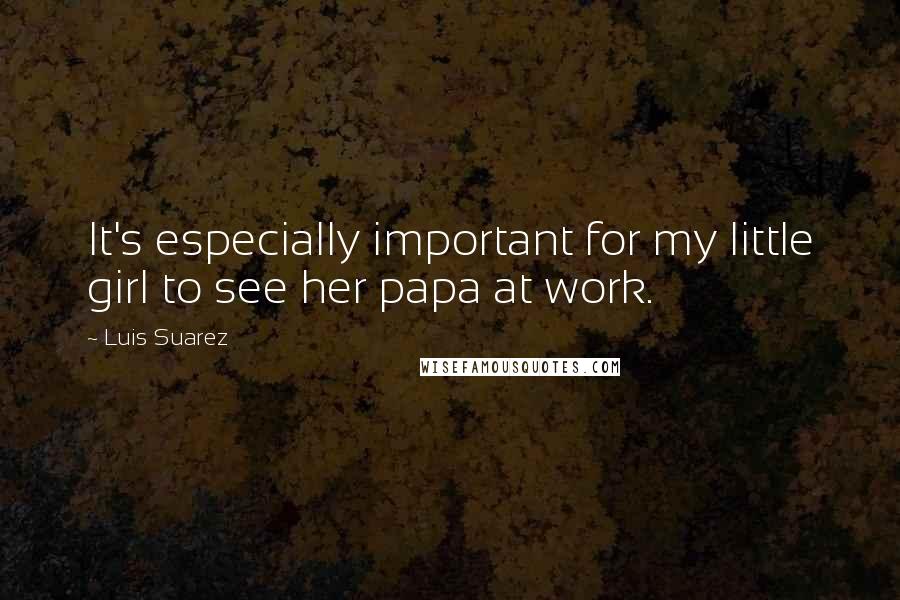 It's especially important for my little girl to see her papa at work.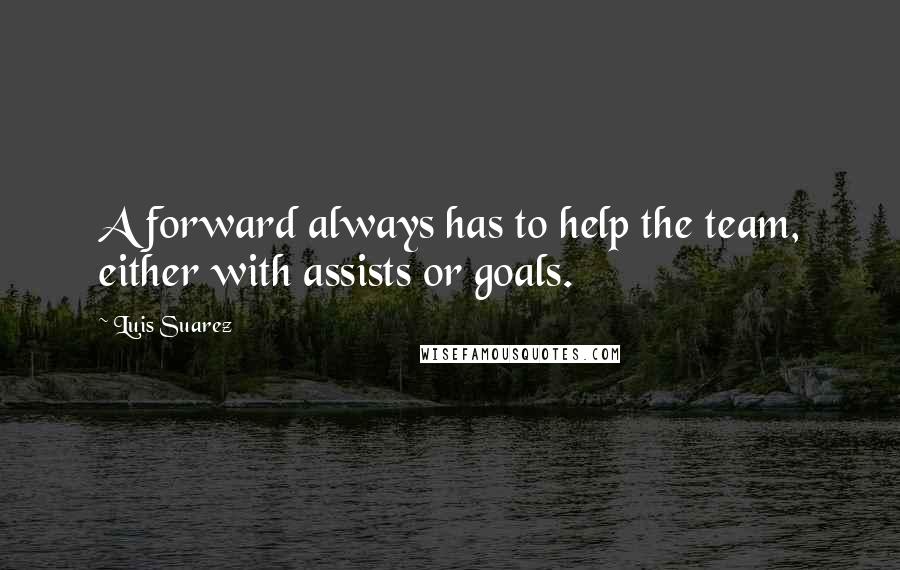 A forward always has to help the team, either with assists or goals.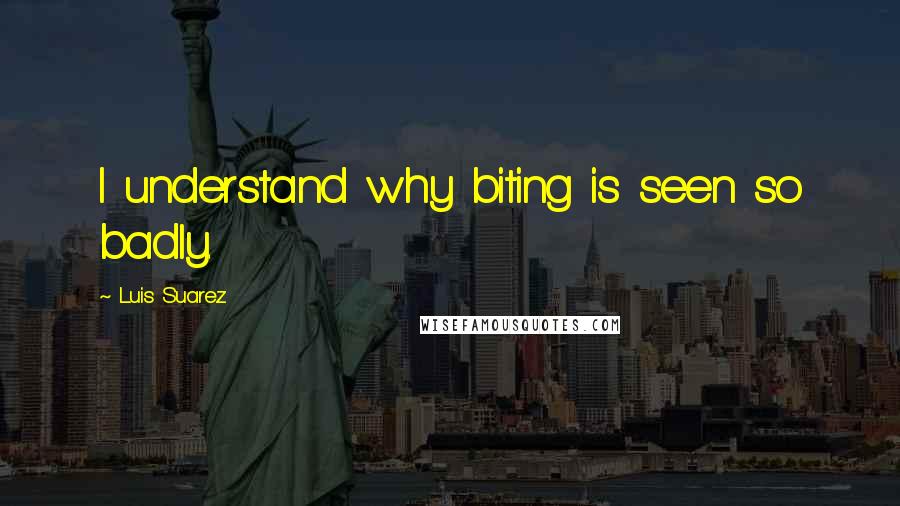 I understand why biting is seen so badly.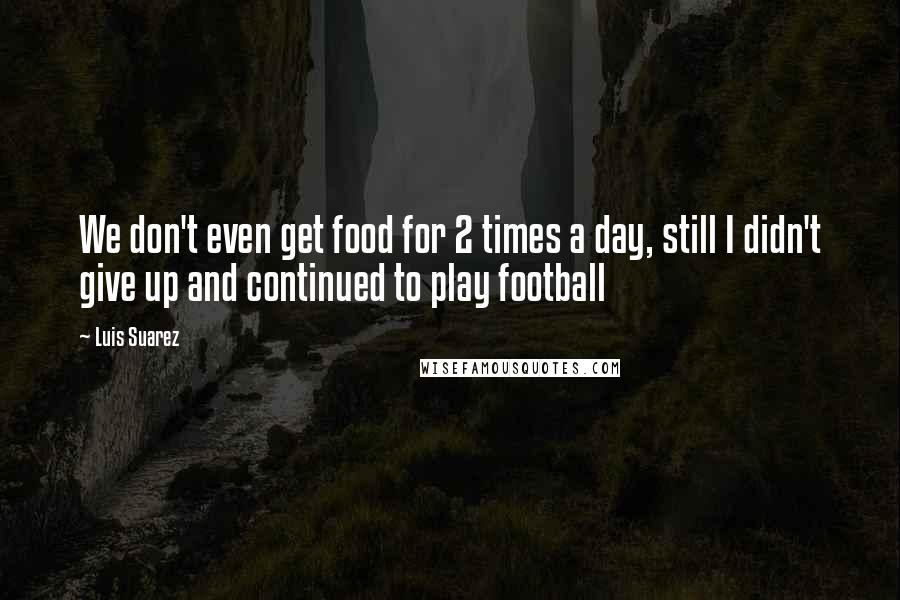 We don't even get food for 2 times a day, still I didn't give up and continued to play football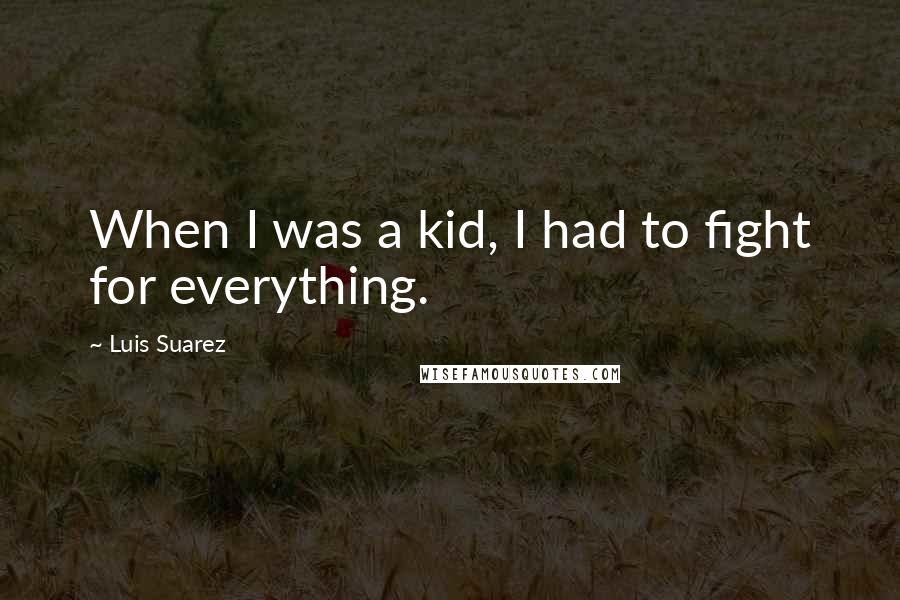 When I was a kid, I had to fight for everything.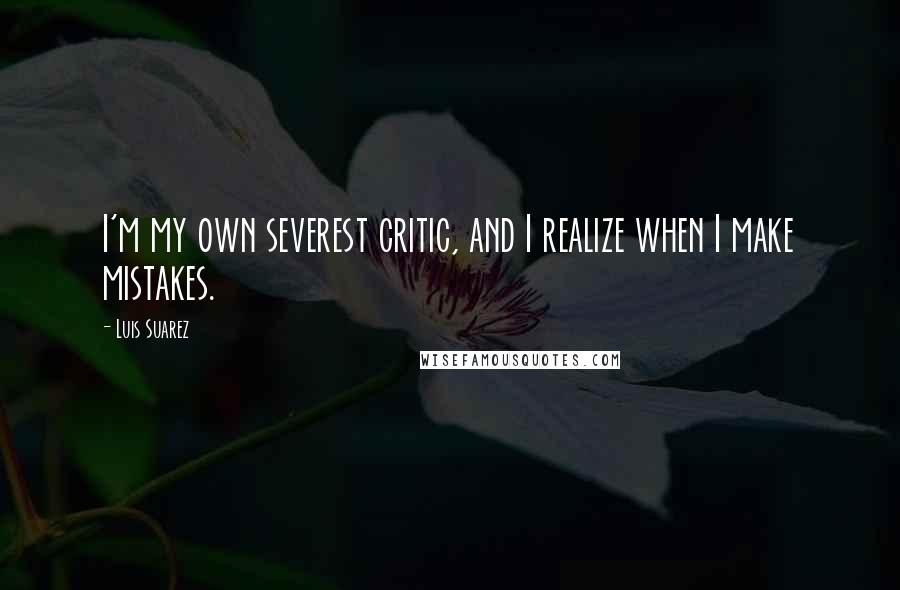 I'm my own severest critic, and I realize when I make mistakes.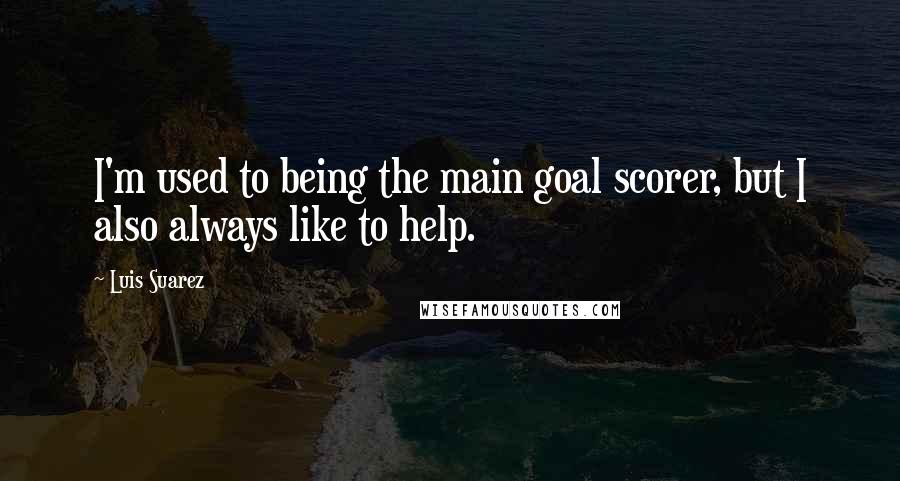 I'm used to being the main goal scorer, but I also always like to help.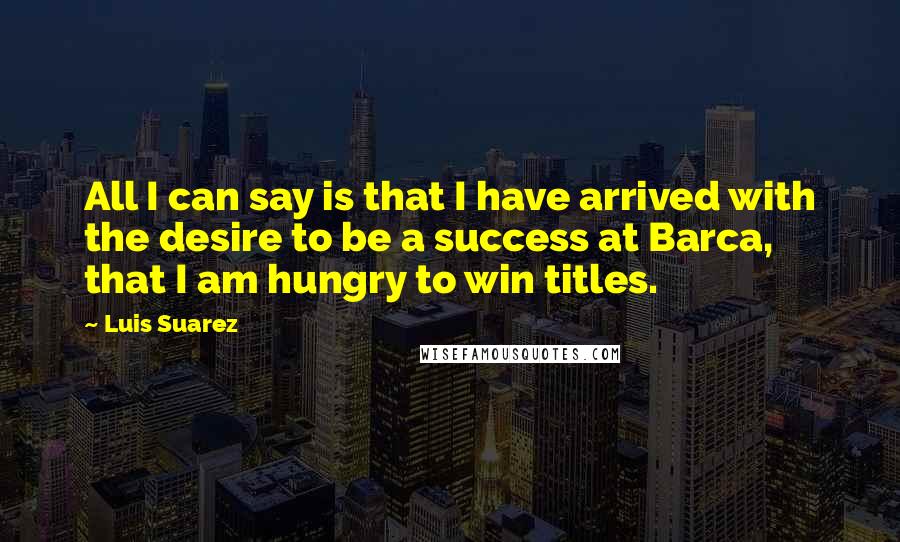 All I can say is that I have arrived with the desire to be a success at Barca, that I am hungry to win titles.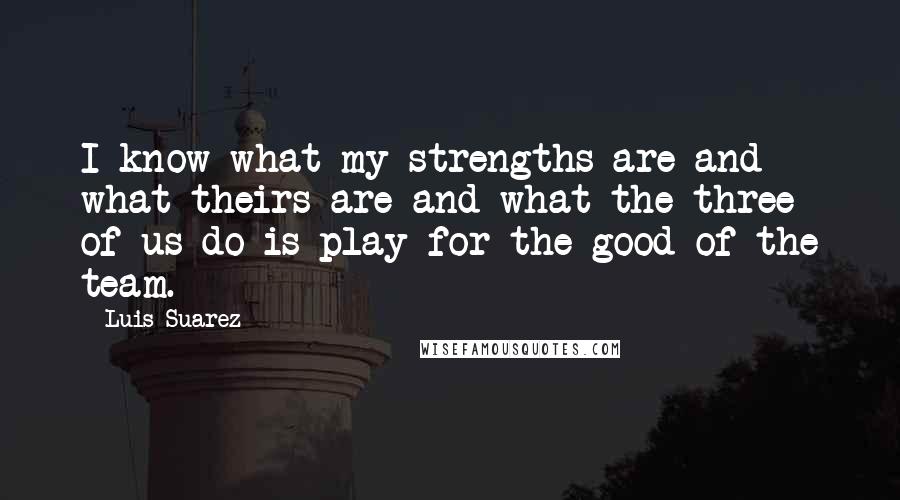 I know what my strengths are and what theirs are and what the three of us do is play for the good of the team.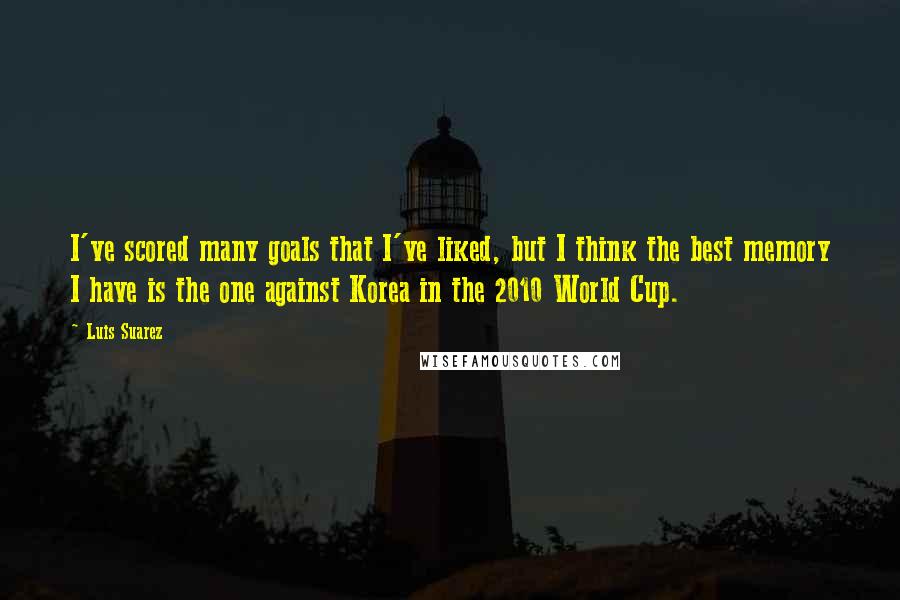 I've scored many goals that I've liked, but I think the best memory I have is the one against Korea in the 2010 World Cup.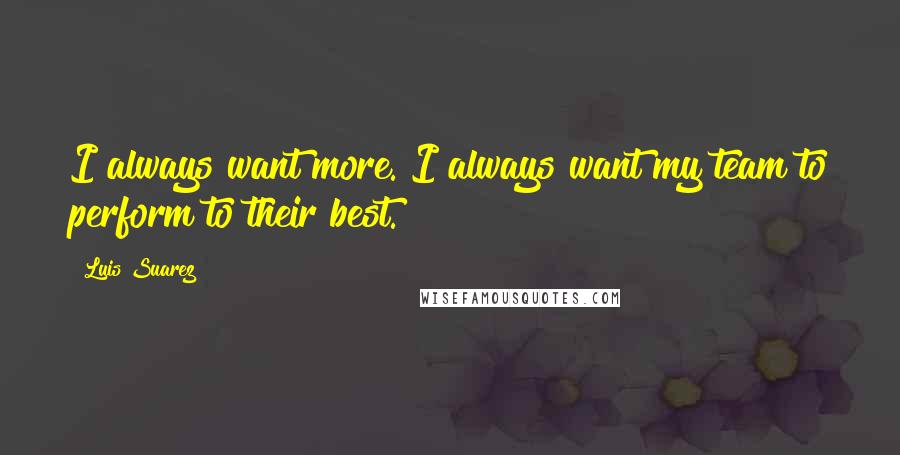 I always want more. I always want my team to perform to their best.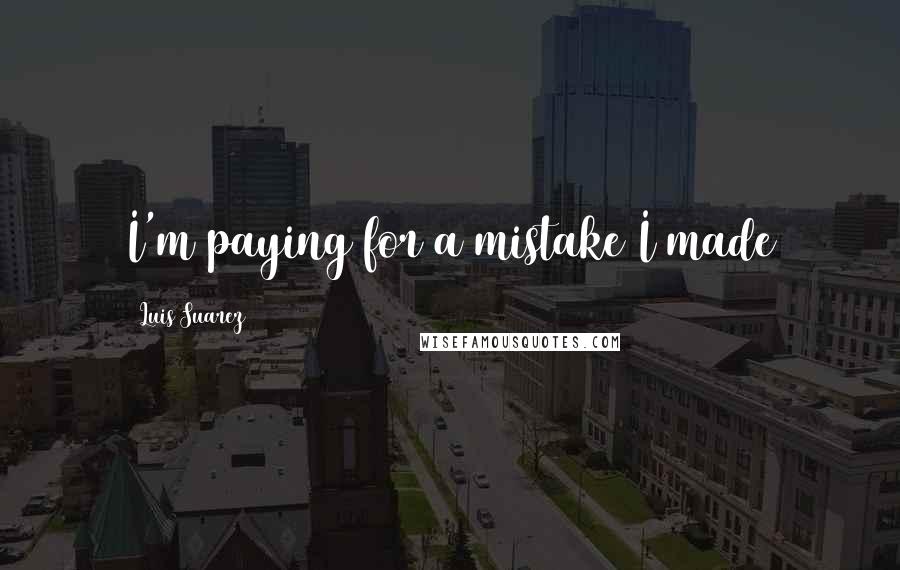 I'm paying for a mistake I made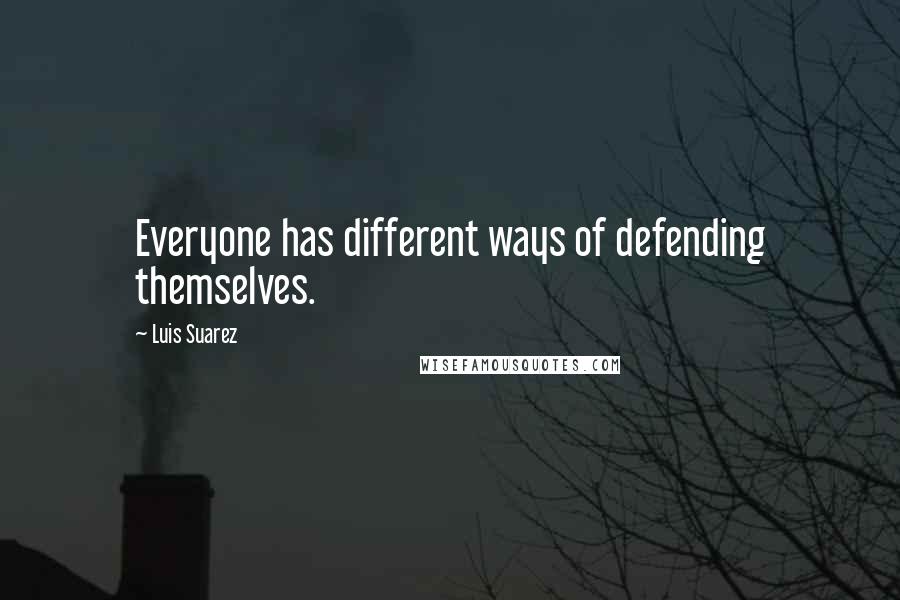 Everyone has different ways of defending themselves.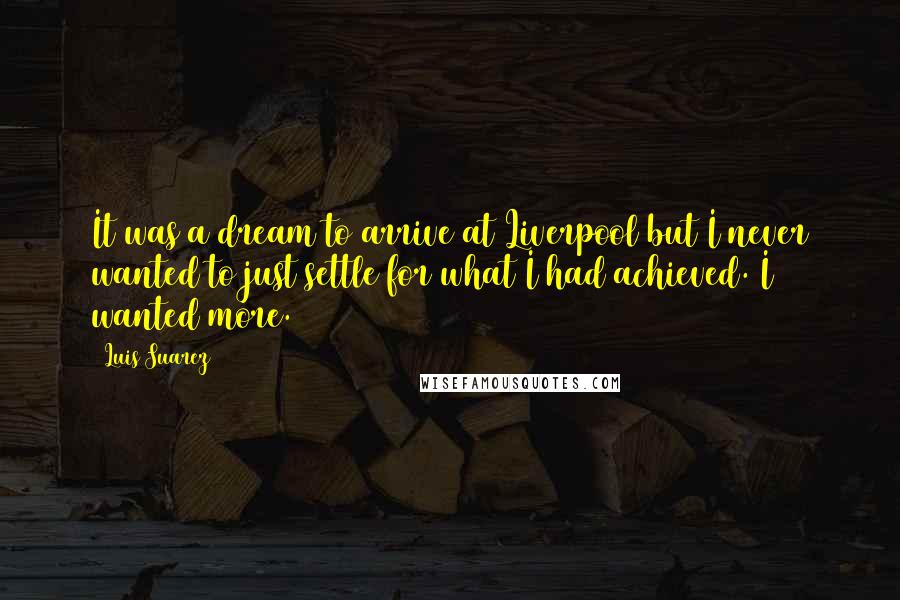 It was a dream to arrive at Liverpool but I never wanted to just settle for what I had achieved. I wanted more.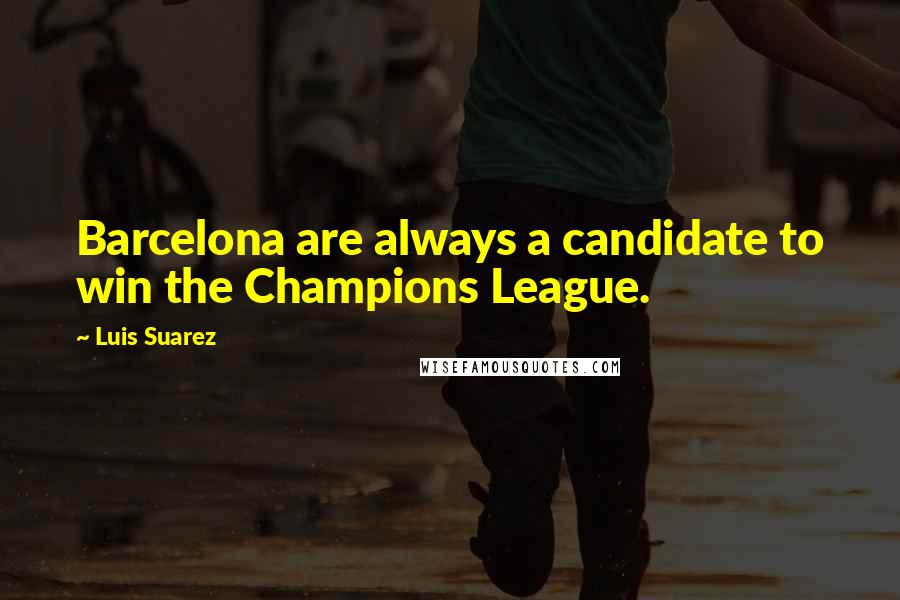 Barcelona are always a candidate to win the Champions League.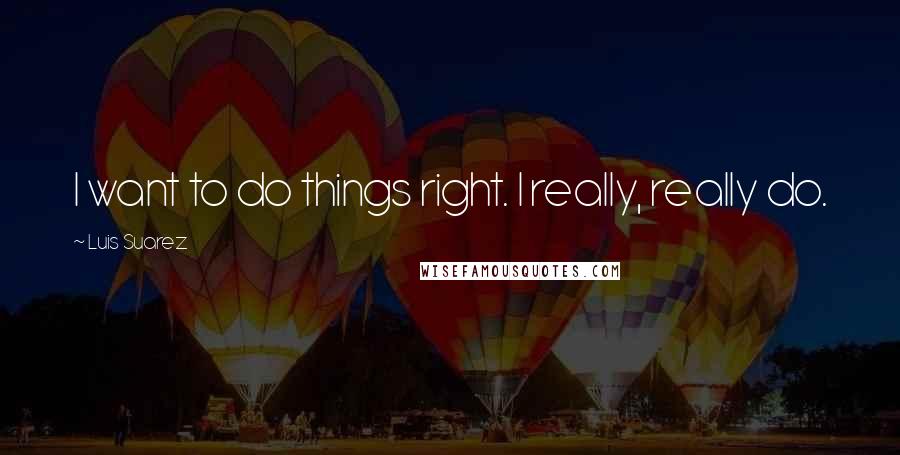 I want to do things right. I really, really do.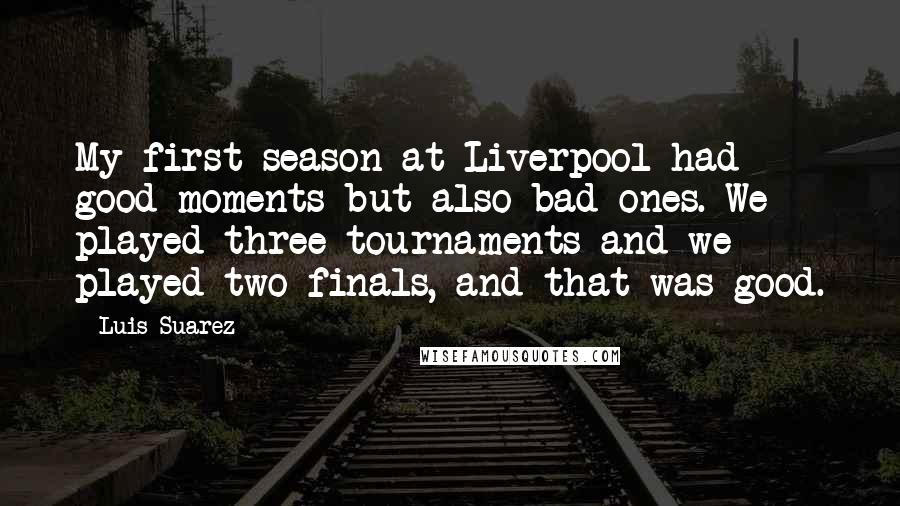 My first season at Liverpool had good moments but also bad ones. We played three tournaments and we played two finals, and that was good.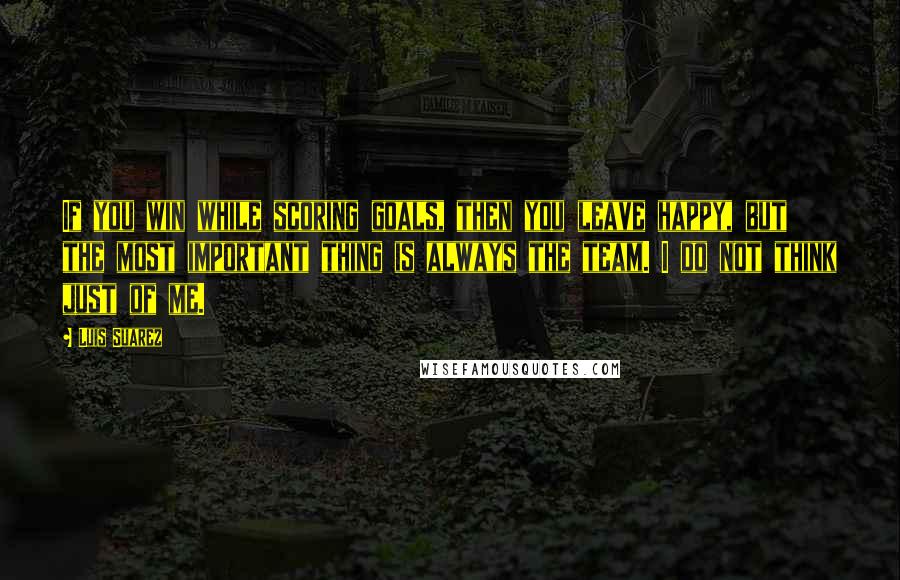 If you win while scoring goals, then you leave happy, but the most important thing is always the team. I do not think just of me.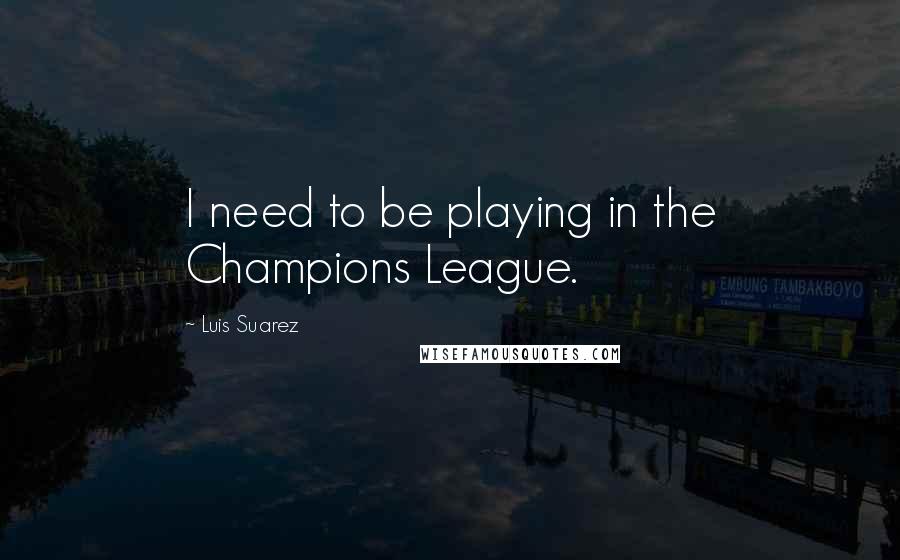 I need to be playing in the Champions League.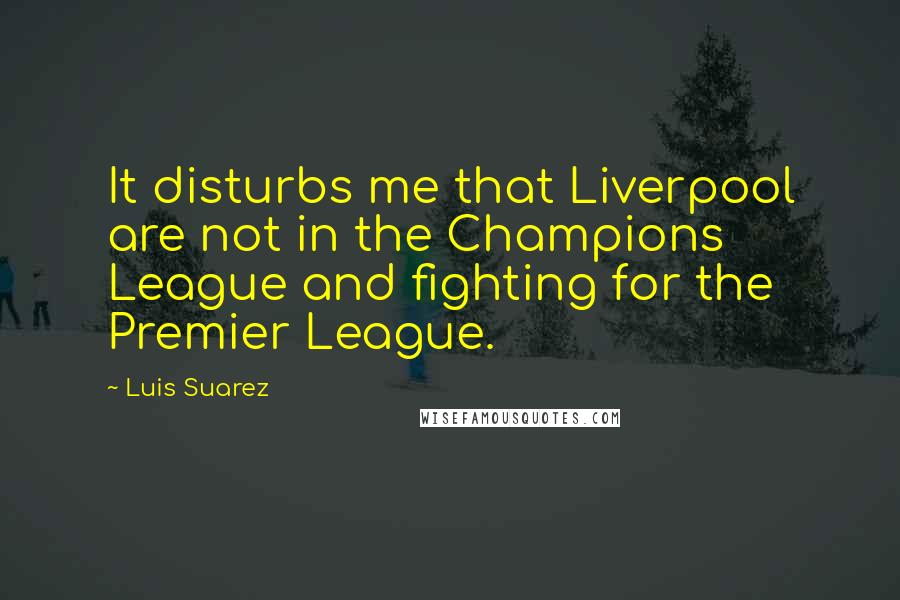 It disturbs me that Liverpool are not in the Champions League and fighting for the Premier League.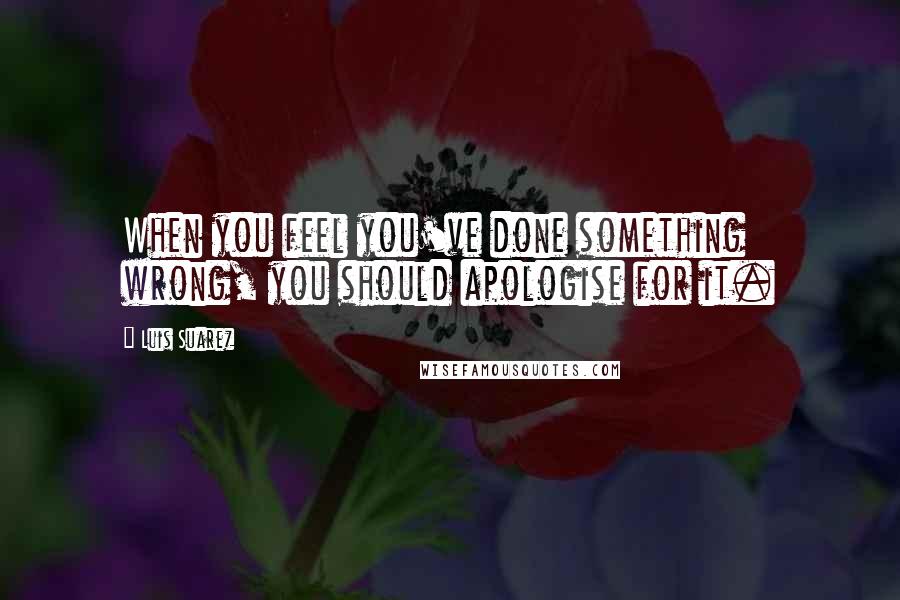 When you feel you've done something wrong, you should apologise for it.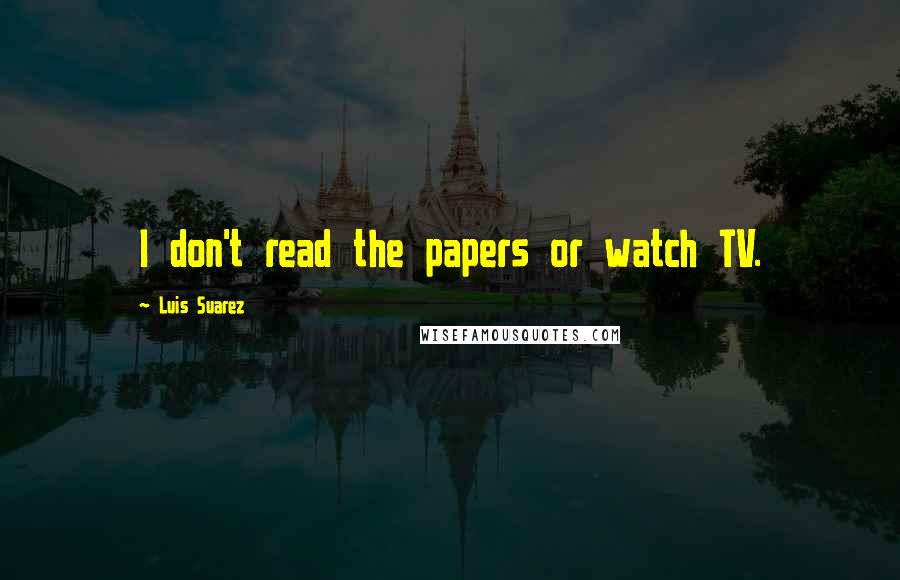 I don't read the papers or watch TV.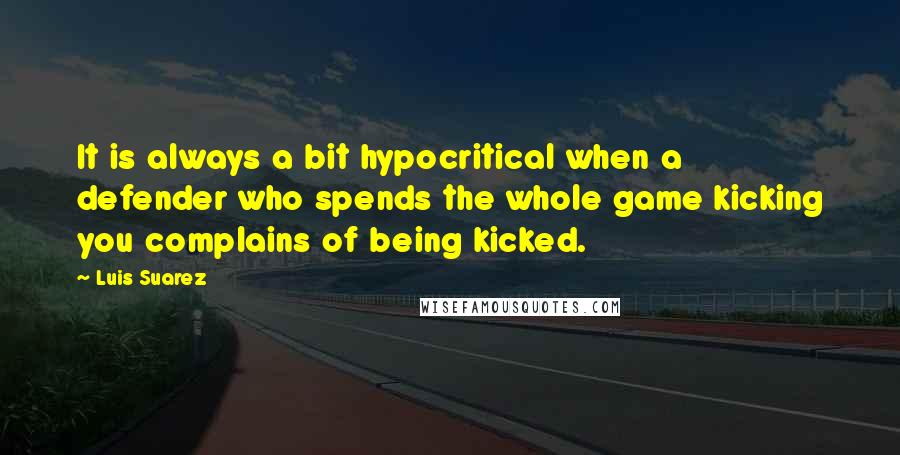 It is always a bit hypocritical when a defender who spends the whole game kicking you complains of being kicked.
If you score 20 goals one season, then you have to promise yourself that in the following season you will get 25.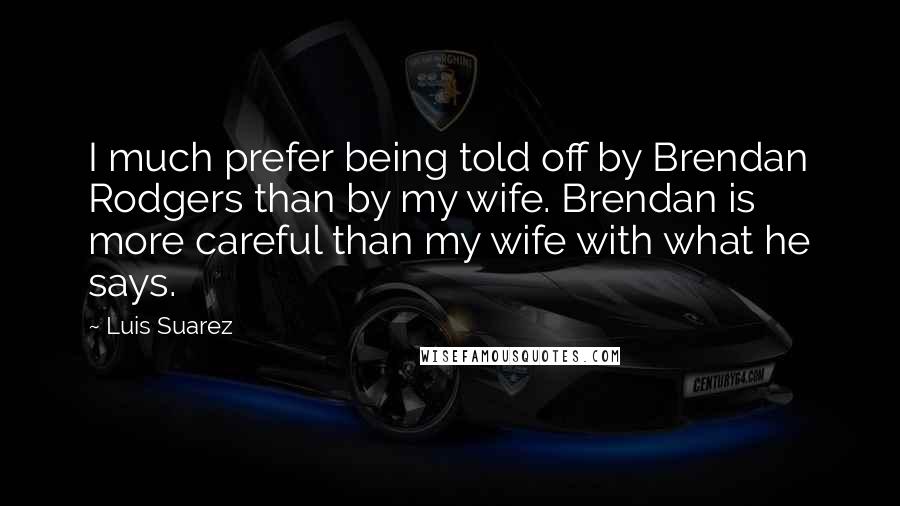 I much prefer being told off by Brendan Rodgers than by my wife. Brendan is more careful than my wife with what he says.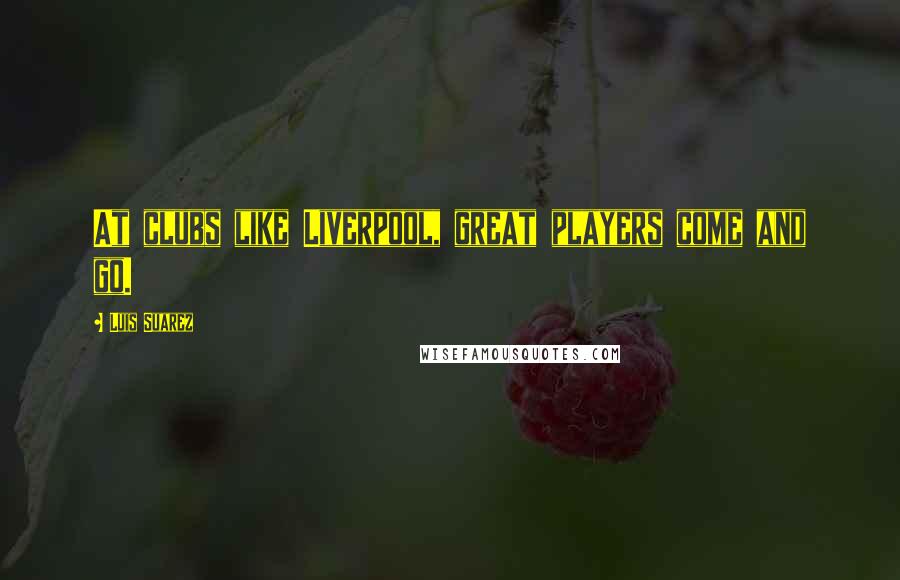 At clubs like Liverpool, great players come and go.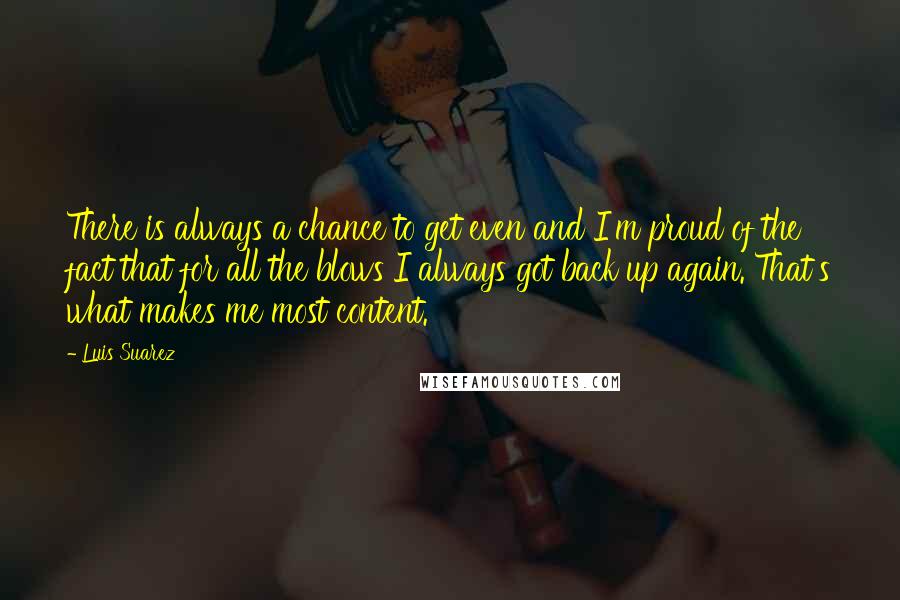 There is always a chance to get even and I'm proud of the fact that for all the blows I always got back up again. That's what makes me most content.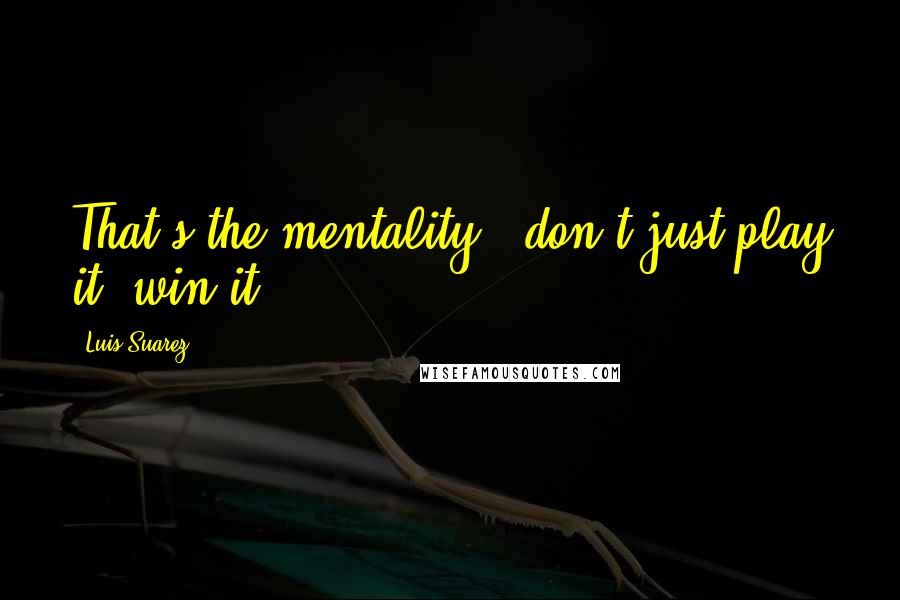 That's the mentality - don't just play it, win it.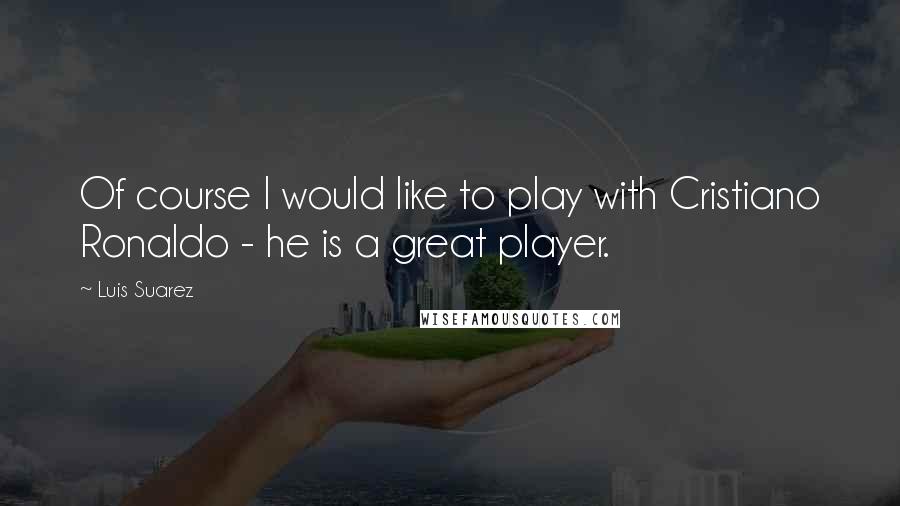 Of course I would like to play with Cristiano Ronaldo - he is a great player.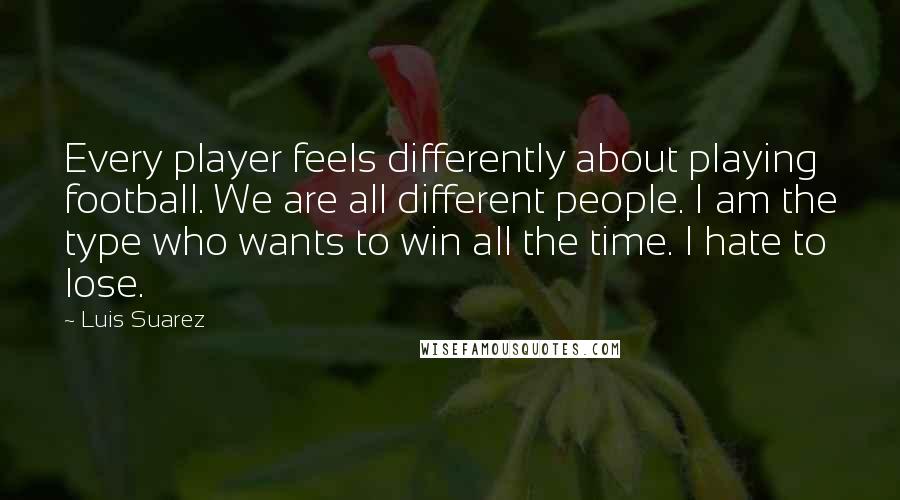 Every player feels differently about playing football. We are all different people. I am the type who wants to win all the time. I hate to lose.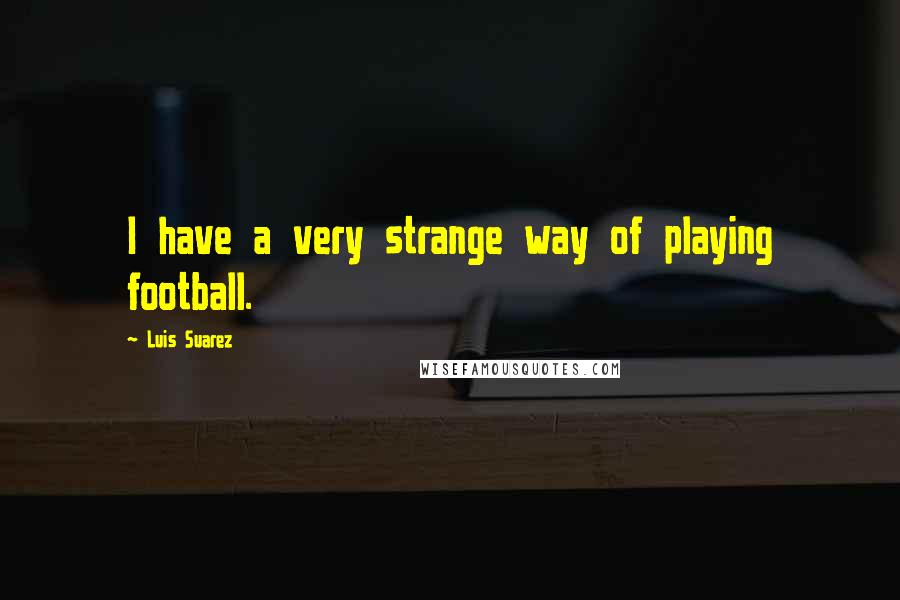 I have a very strange way of playing football.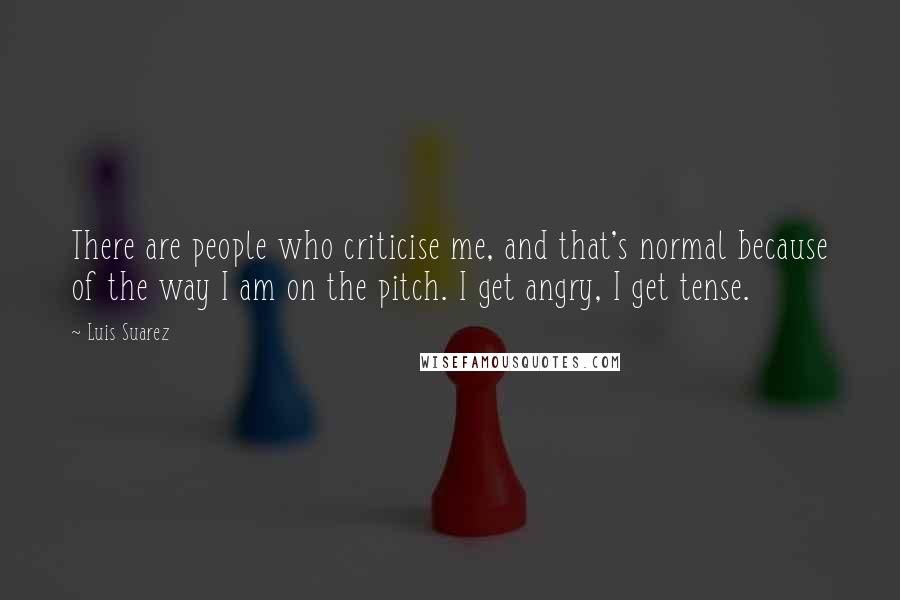 There are people who criticise me, and that's normal because of the way I am on the pitch. I get angry, I get tense.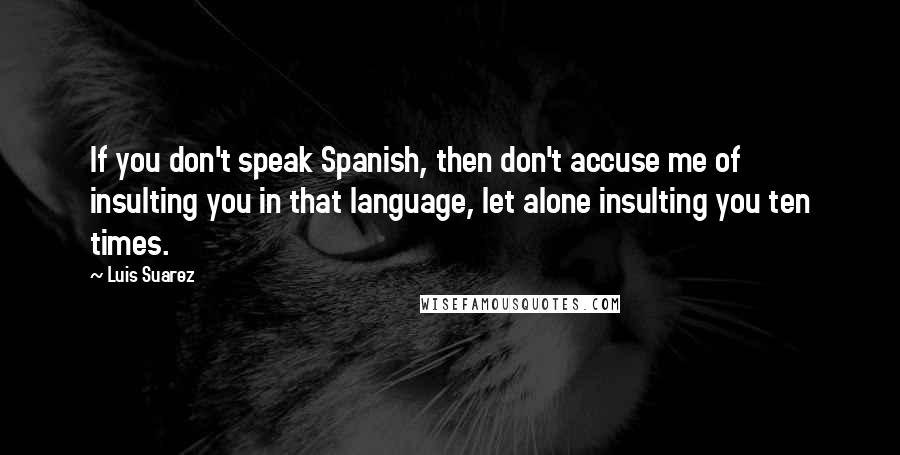 If you don't speak Spanish, then don't accuse me of insulting you in that language, let alone insulting you ten times.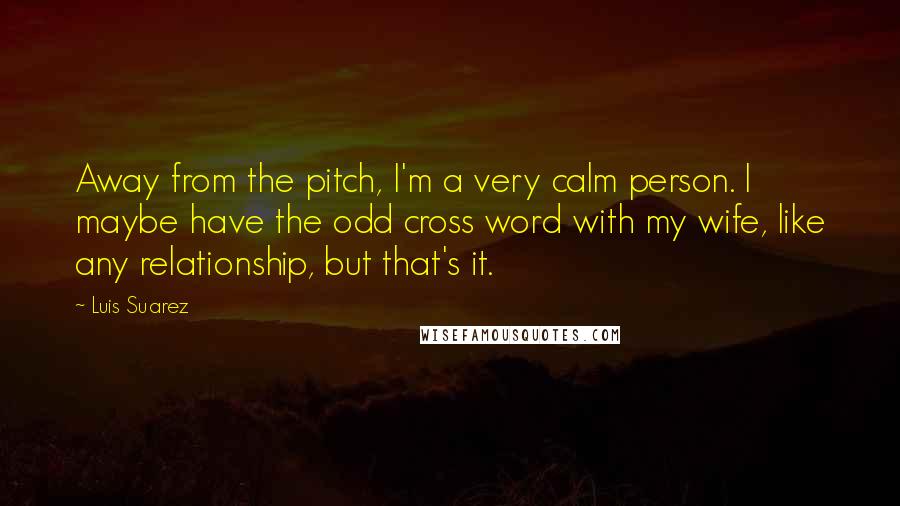 Away from the pitch, I'm a very calm person. I maybe have the odd cross word with my wife, like any relationship, but that's it.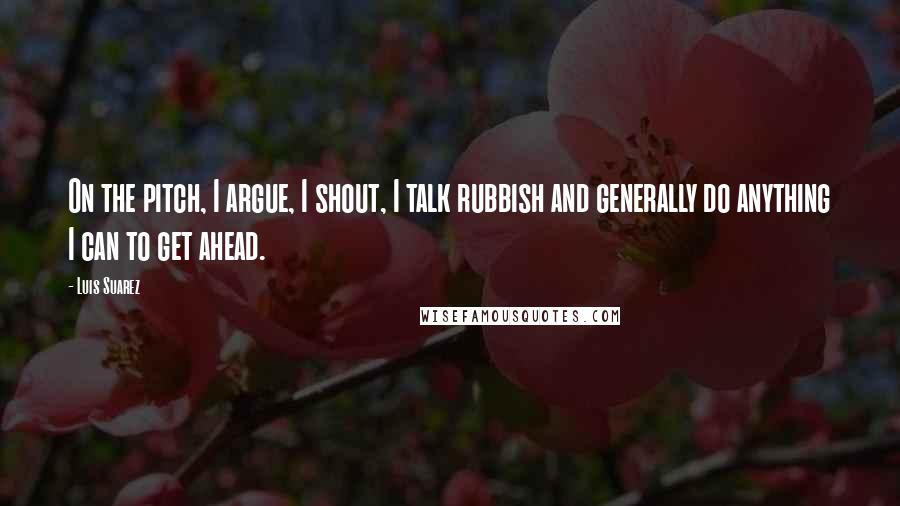 On the pitch, I argue, I shout, I talk rubbish and generally do anything I can to get ahead.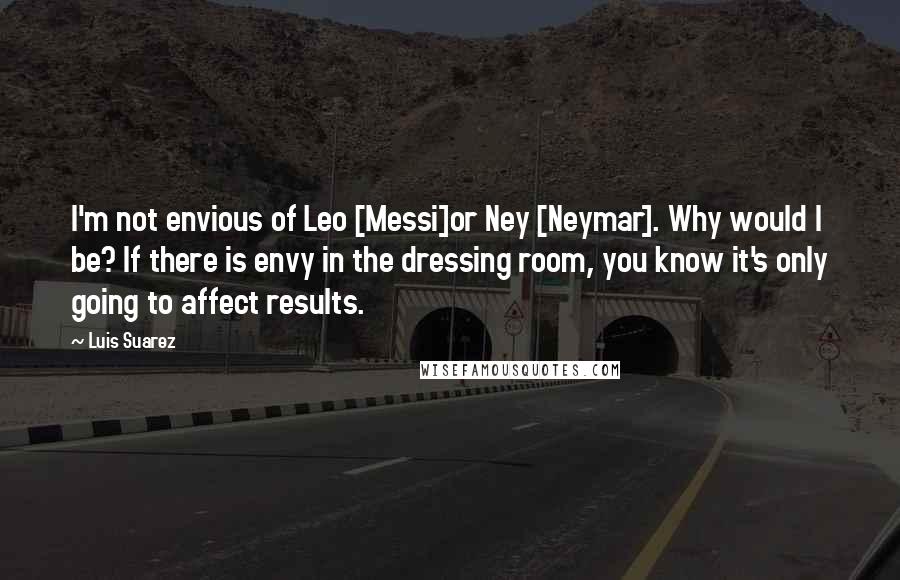 I'm not envious of Leo [Messi]or Ney [Neymar]. Why would I be? If there is envy in the dressing room, you know it's only going to affect results.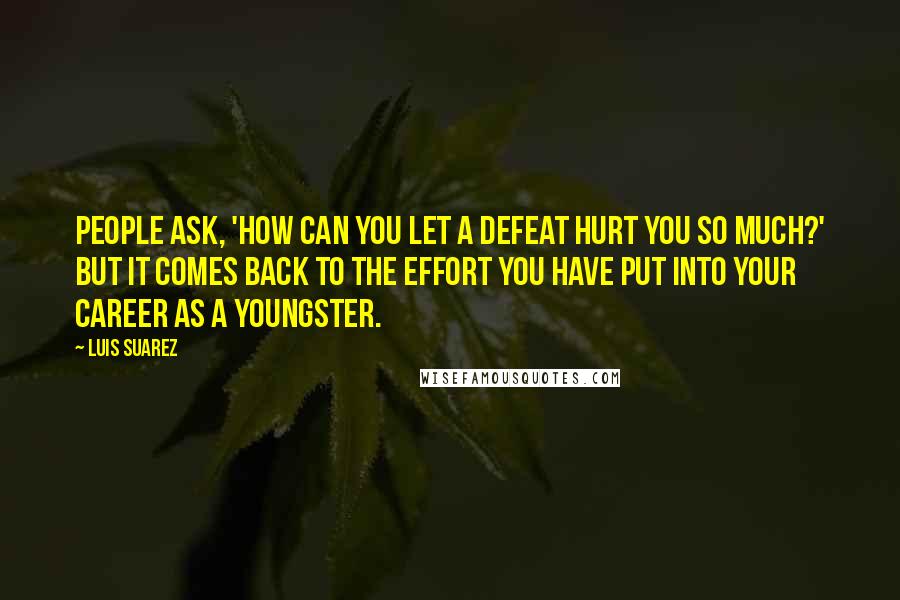 People ask, 'How can you let a defeat hurt you so much?' But it comes back to the effort you have put into your career as a youngster.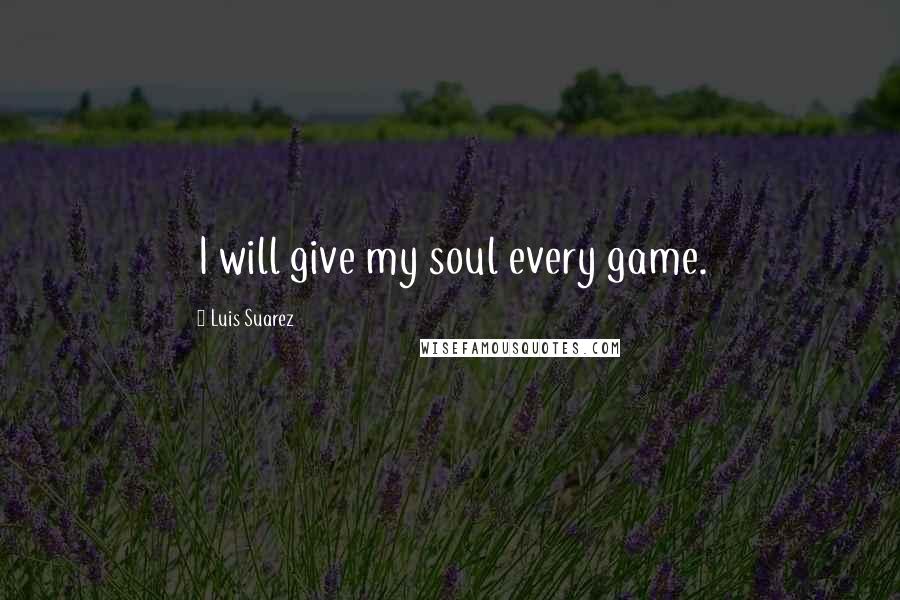 I will give my soul every game.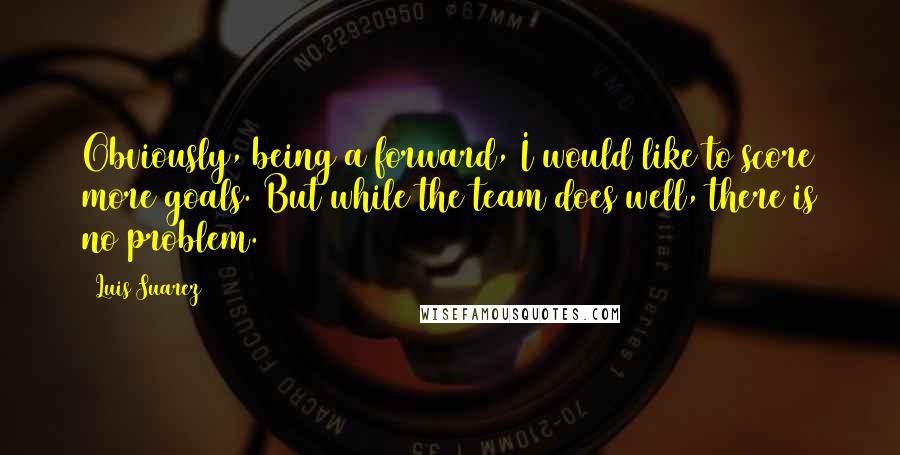 Obviously, being a forward, I would like to score more goals. But while the team does well, there is no problem.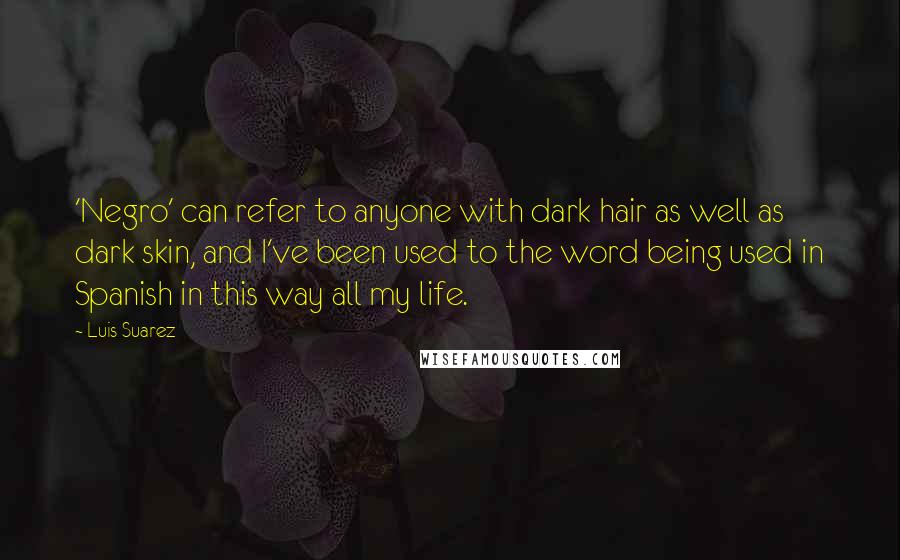 'Negro' can refer to anyone with dark hair as well as dark skin, and I've been used to the word being used in Spanish in this way all my life.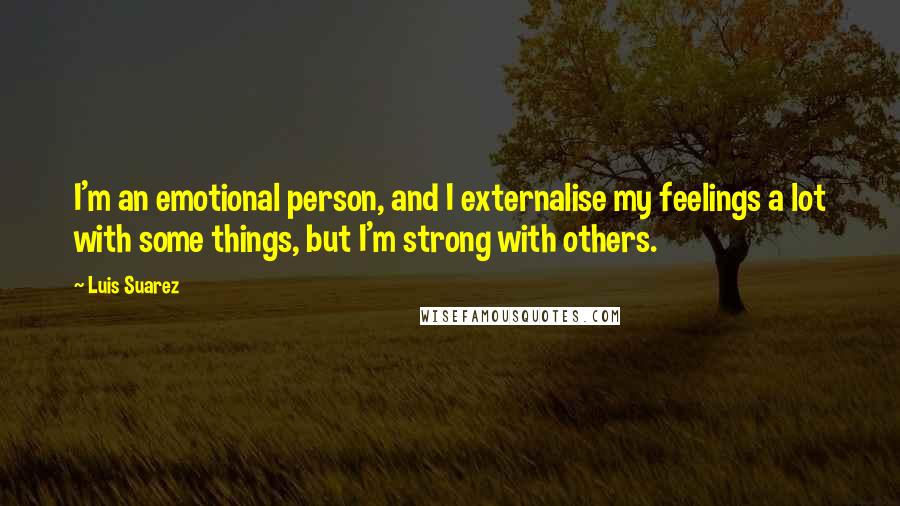 I'm an emotional person, and I externalise my feelings a lot with some things, but I'm strong with others.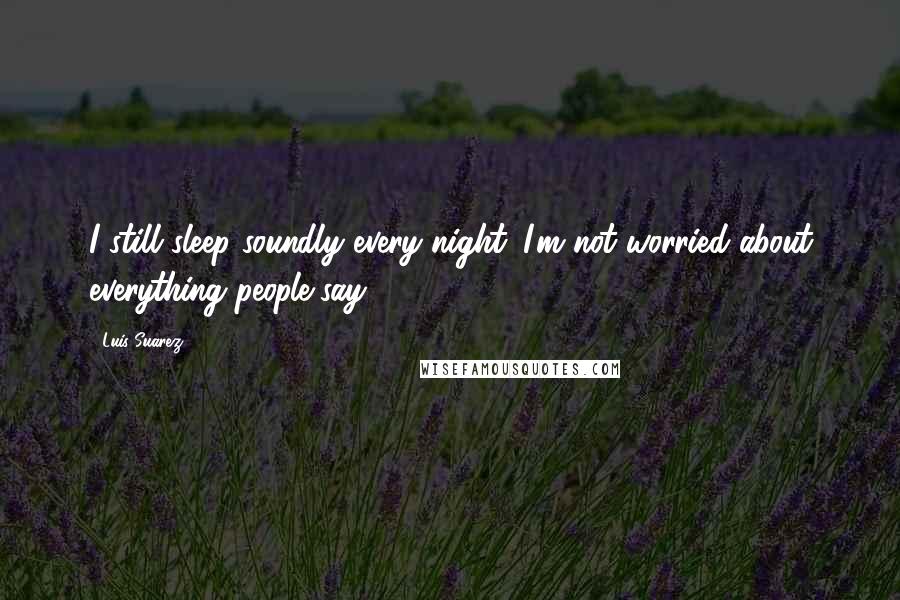 I still sleep soundly every night. I'm not worried about everything people say.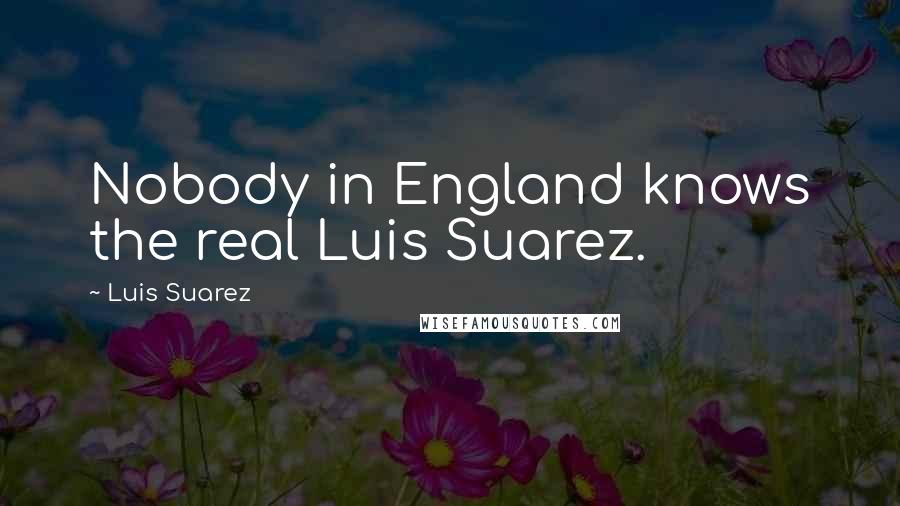 Nobody in England knows the real Luis Suarez.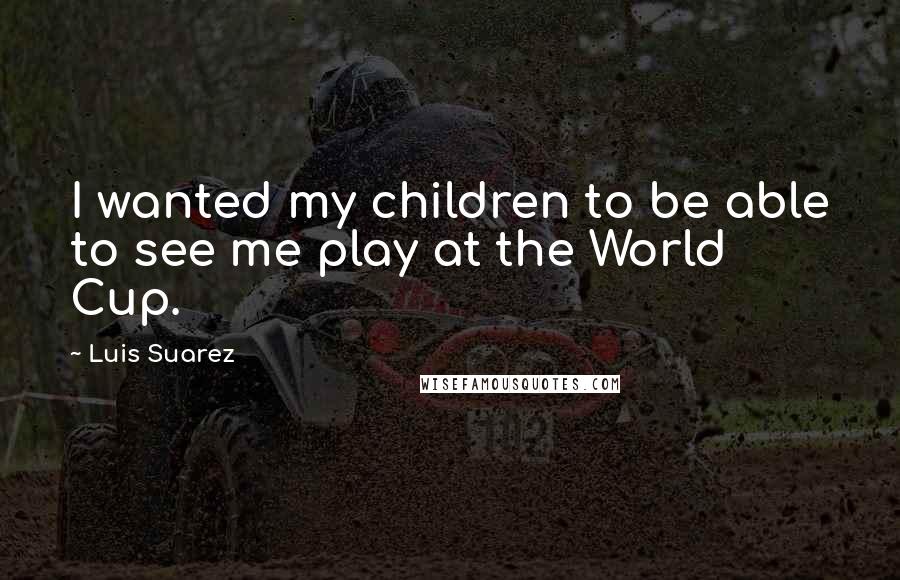 I wanted my children to be able to see me play at the World Cup.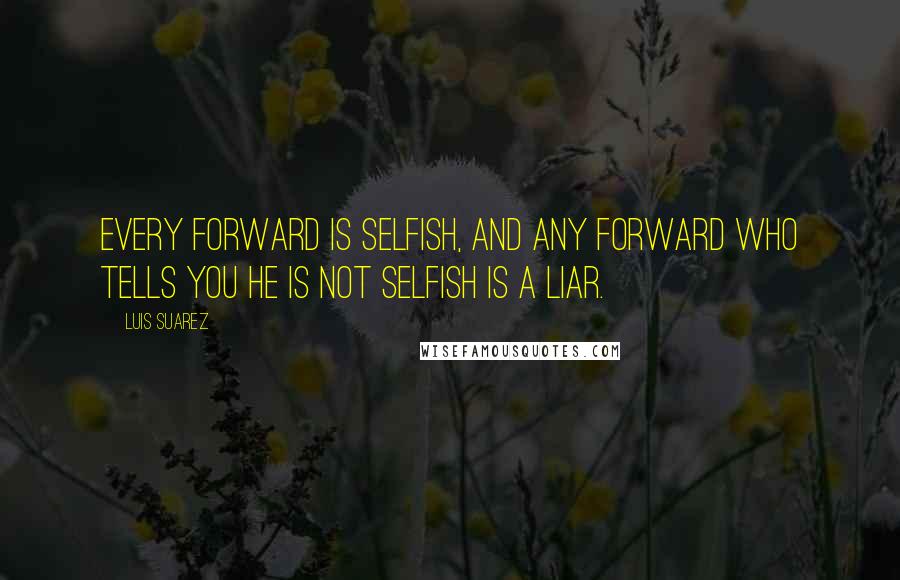 Every forward is selfish, and any forward who tells you he is not selfish is a liar.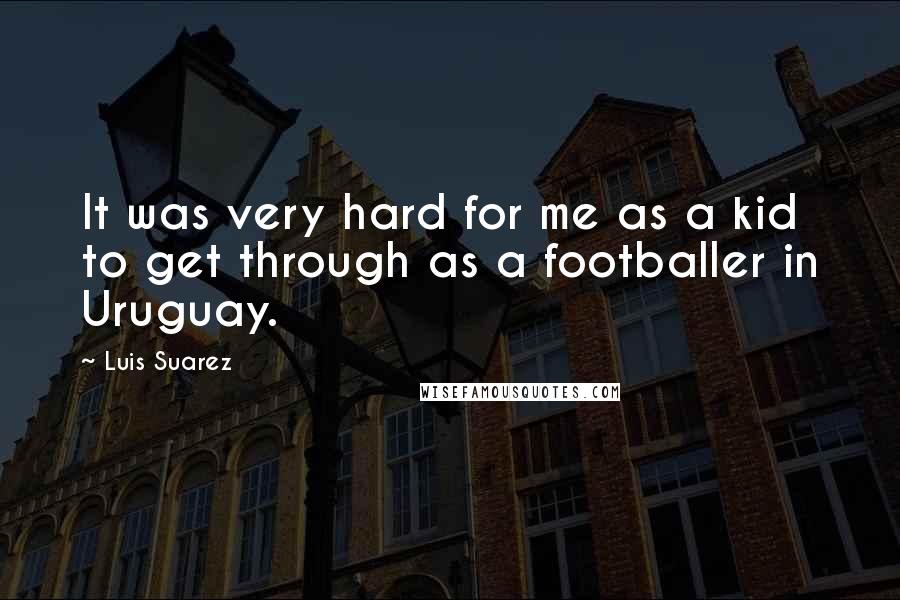 It was very hard for me as a kid to get through as a footballer in Uruguay.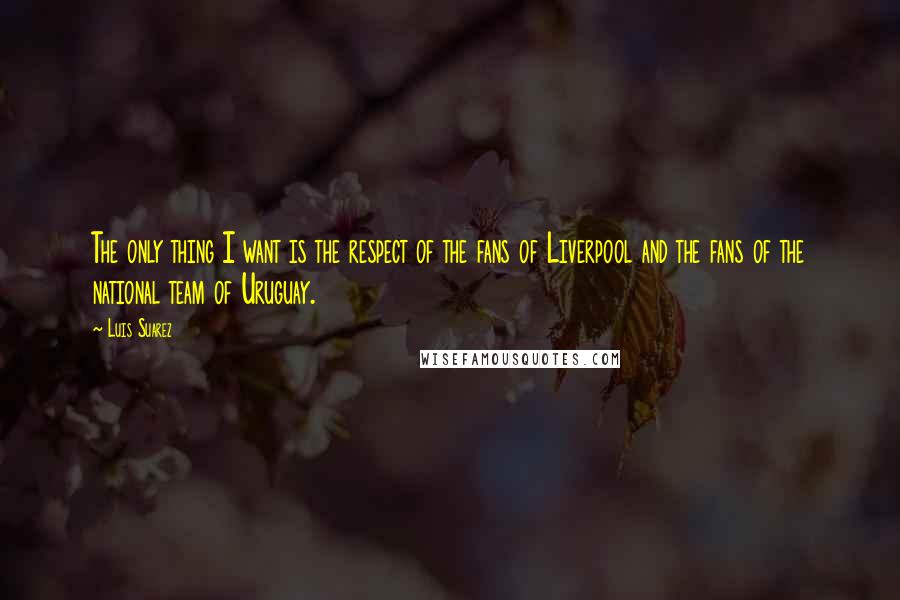 The only thing I want is the respect of the fans of Liverpool and the fans of the national team of Uruguay.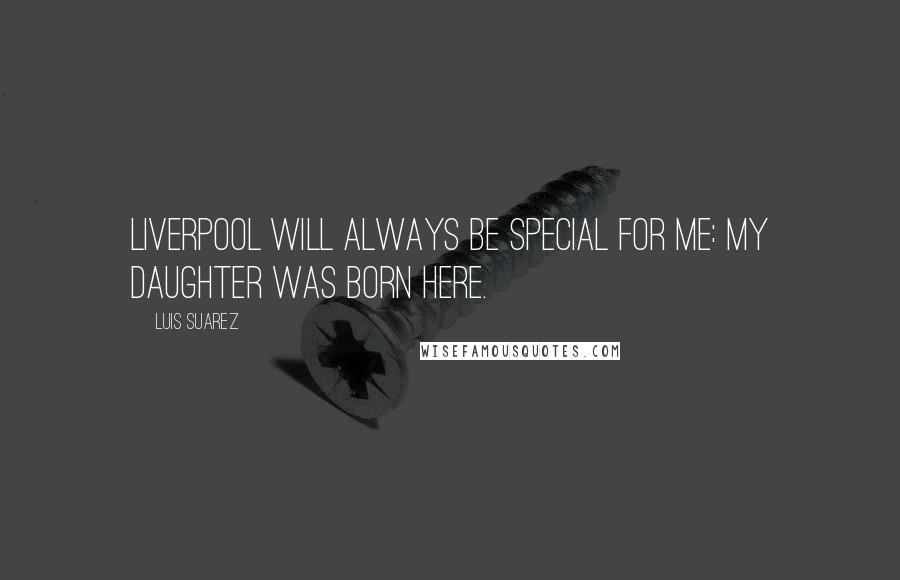 Liverpool will always be special for me: my daughter was born here.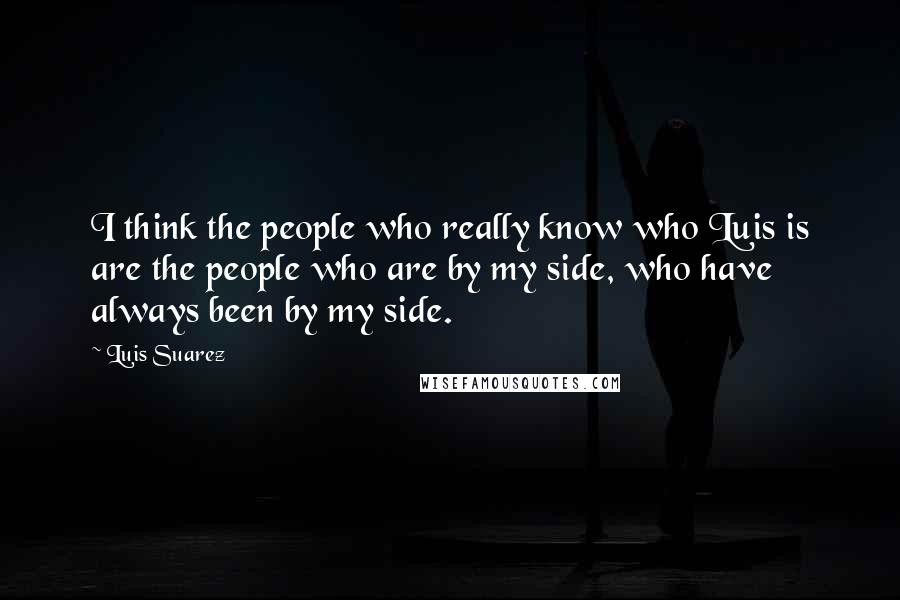 I think the people who really know who Luis is are the people who are by my side, who have always been by my side.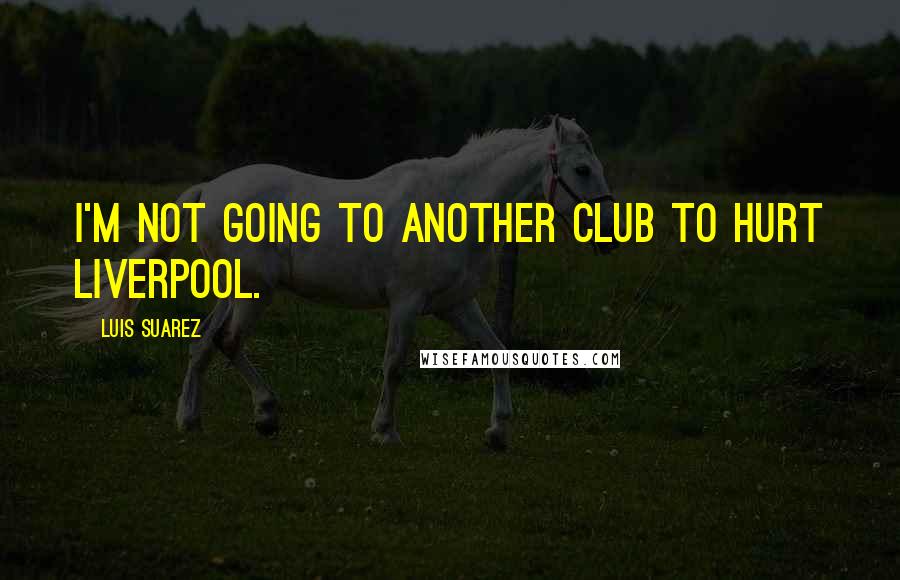 I'm not going to another club to hurt Liverpool.