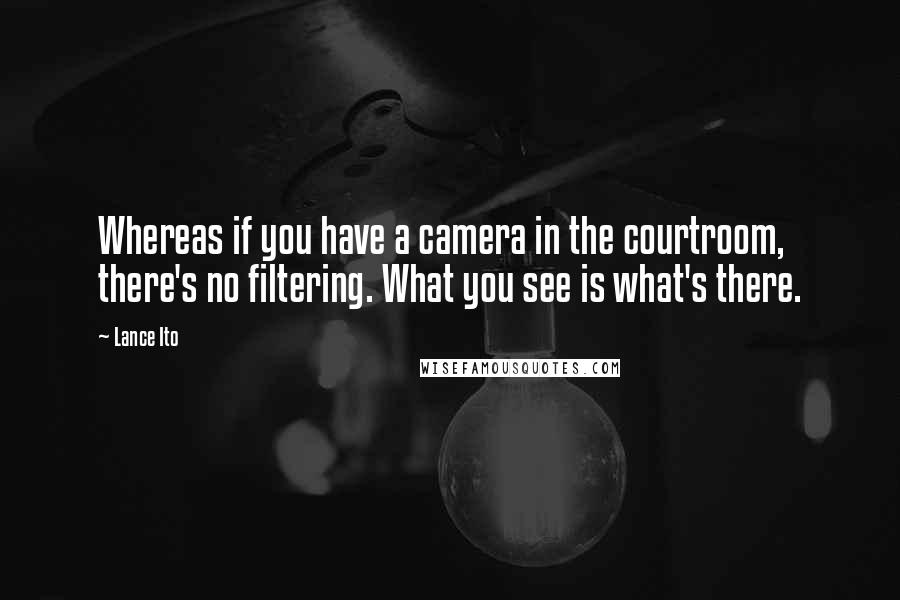 Whereas if you have a camera in the courtroom, there's no filtering. What you see is what's there.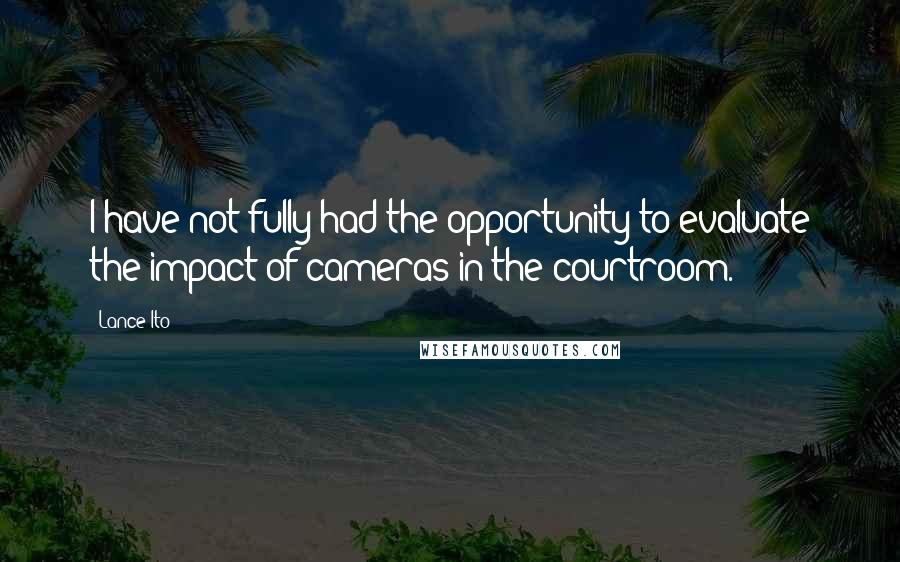 I have not fully had the opportunity to evaluate the impact of cameras in the courtroom.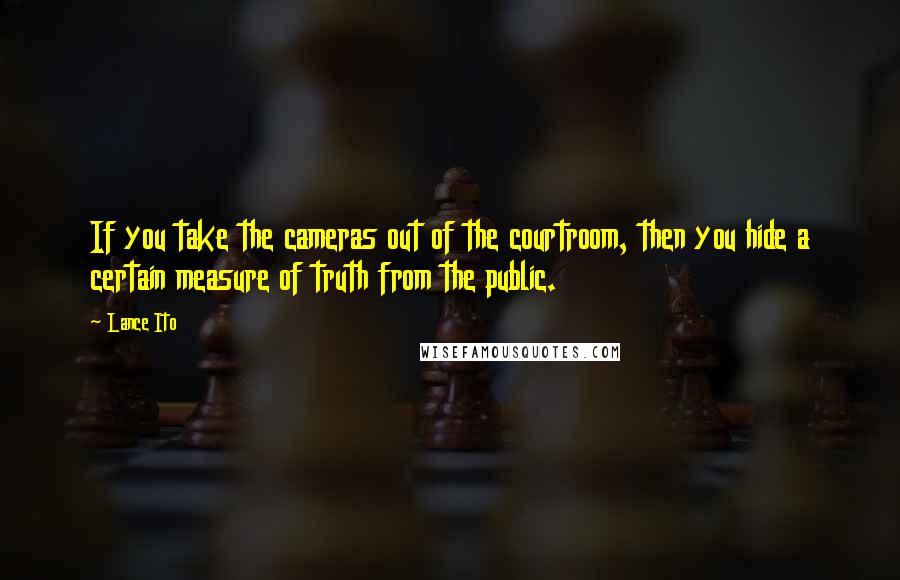 If you take the cameras out of the courtroom, then you hide a certain measure of truth from the public.