L. Taylor Quotes
Top 3 wise famous quotes and sayings by L. Taylor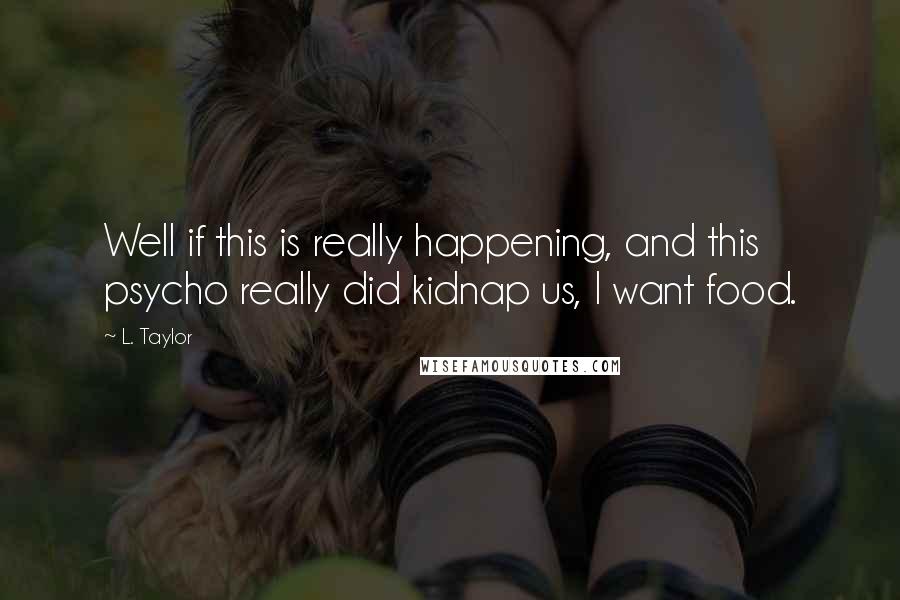 Well if this is really happening, and this psycho really did kidnap us, I want food.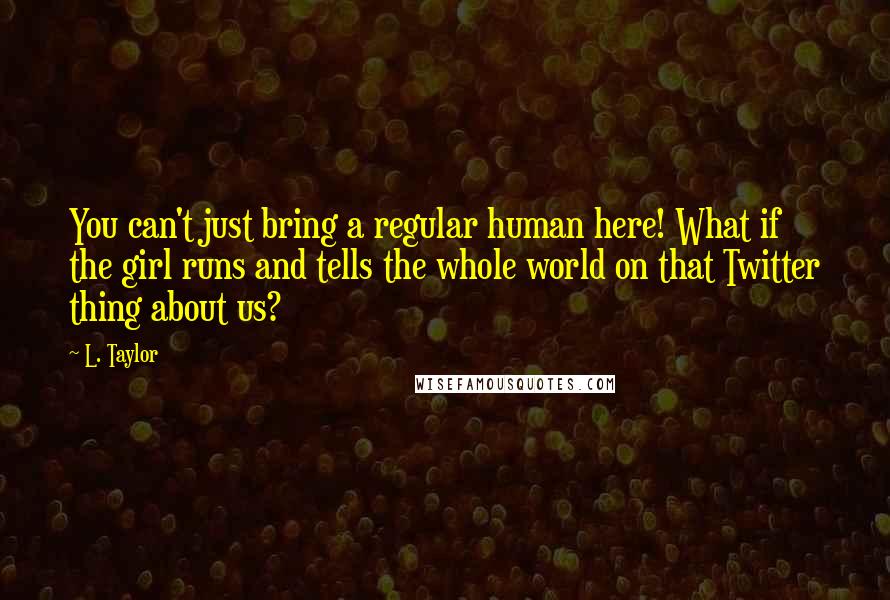 You can't just bring a regular human here! What if the girl runs and tells the whole world on that Twitter thing about us?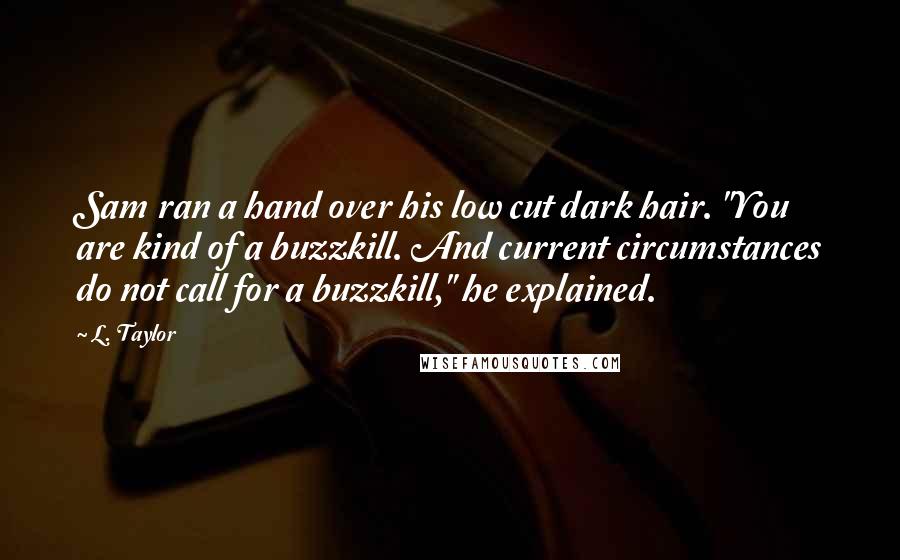 Sam ran a hand over his low cut dark hair. "You are kind of a buzzkill. And current circumstances do not call for a buzzkill," he explained.