L.D.R. Quotes
Top 2 wise famous quotes and sayings by L.D.R.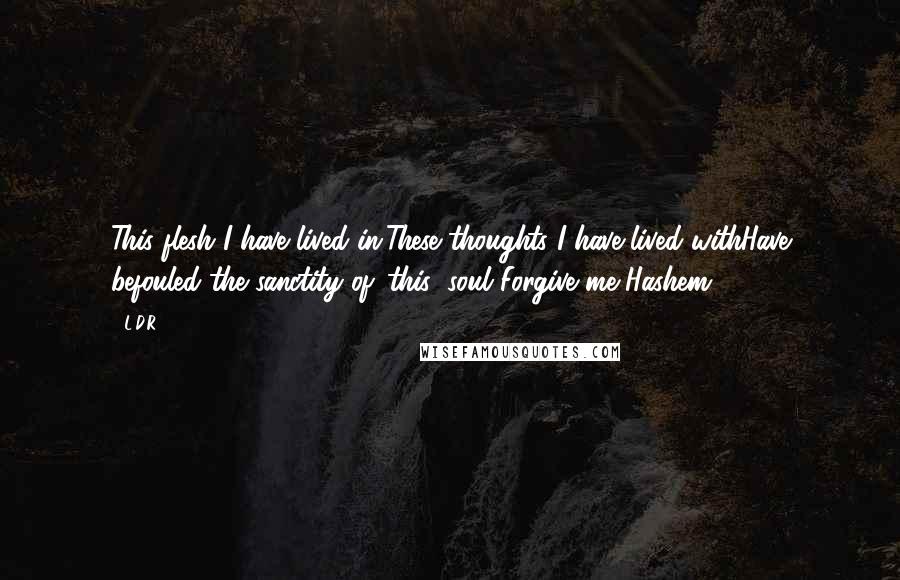 This flesh I have lived in,
These thoughts I have lived with
Have befouled the sanctity of 'this' soul!
Forgive me Hashem!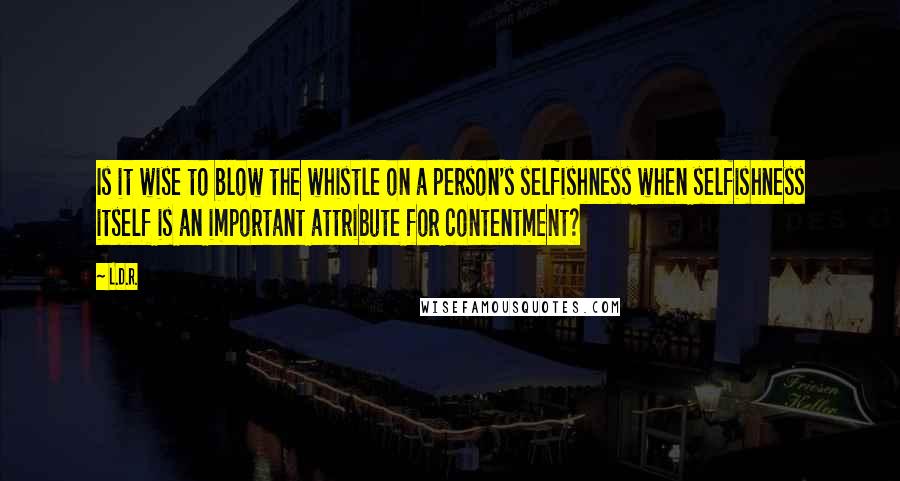 Is it wise to blow the whistle on a person's selfishness when selfishness itself is an important attribute for contentment?