L.A. Witt Quotes
Top 8 wise famous quotes and sayings by L.A. Witt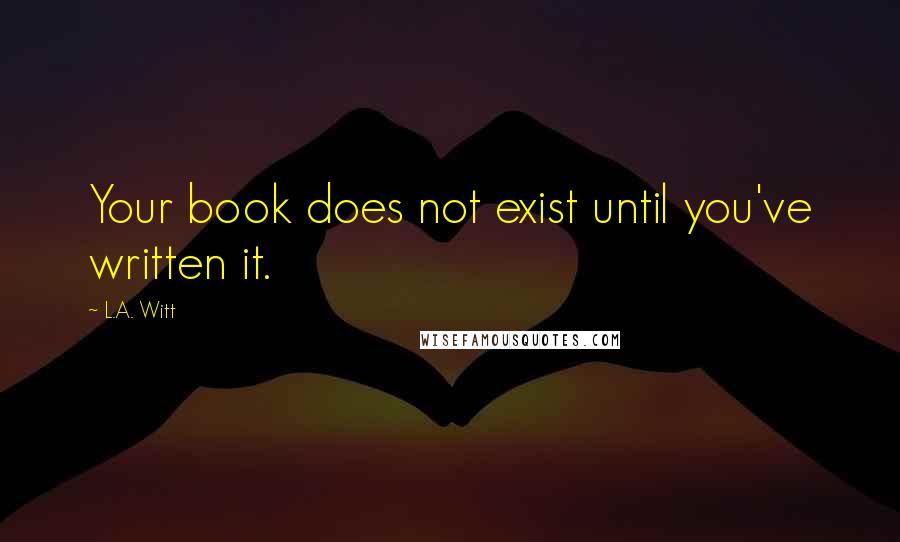 Your book does not exist until you've written it.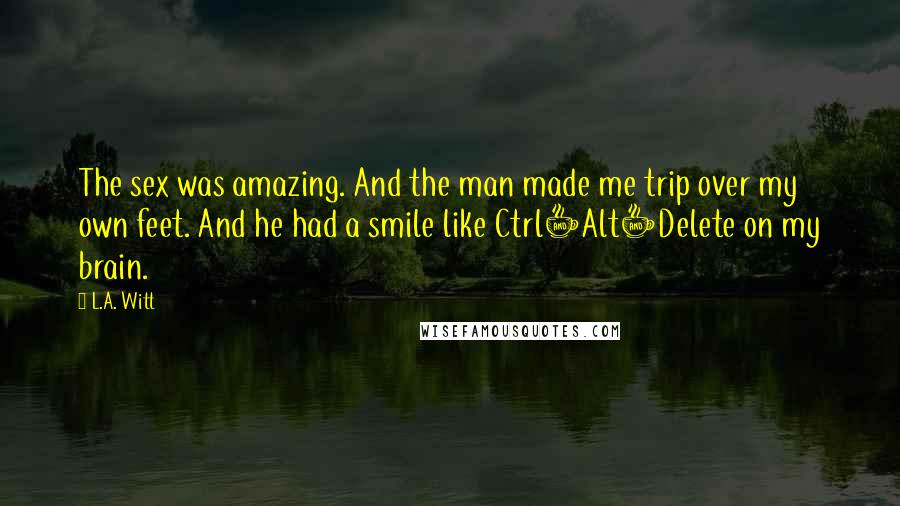 The sex was amazing. And the man made me trip over my own feet. And he had a smile like Ctrl+Alt+Delete on my brain.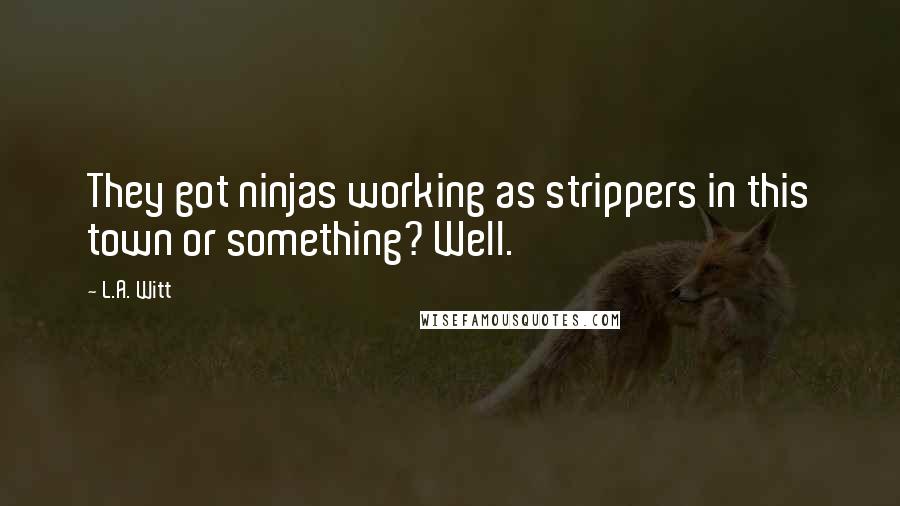 They got ninjas working as strippers in this town or something? Well.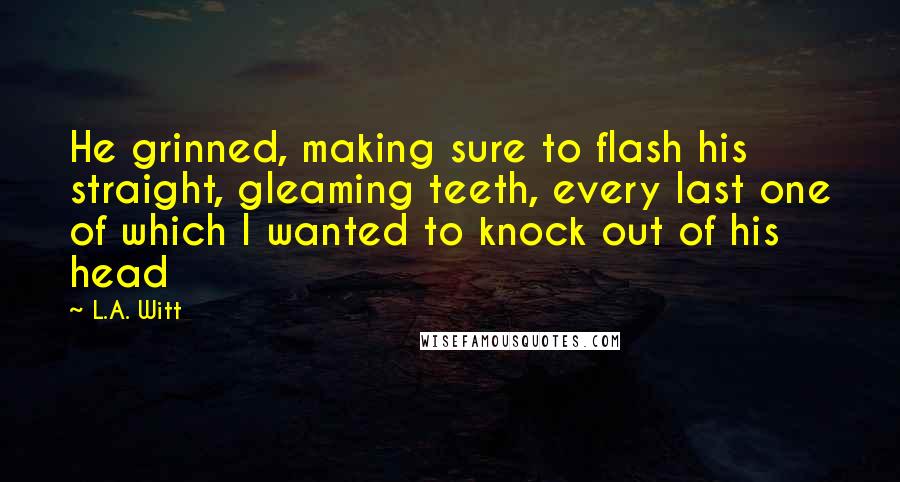 He grinned, making sure to flash his straight, gleaming teeth, every last one of which I wanted to knock out of his head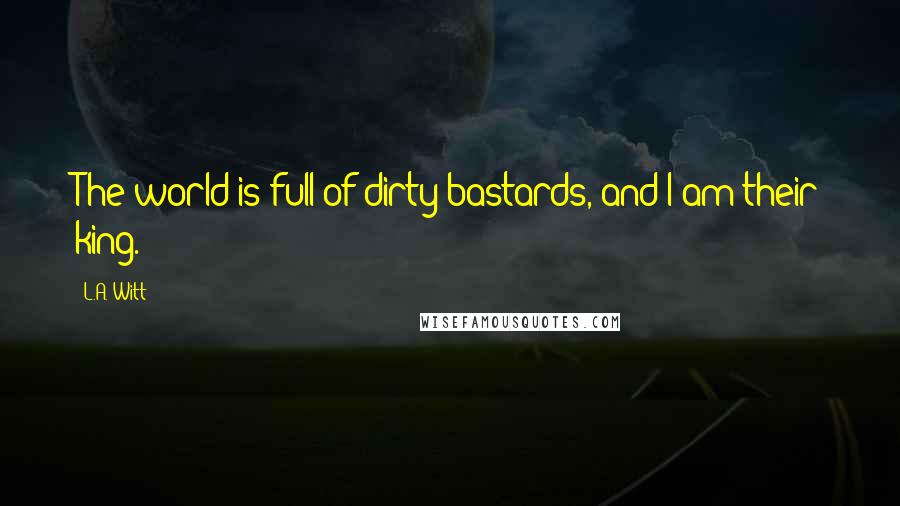 The world is full of dirty bastards, and I am their king.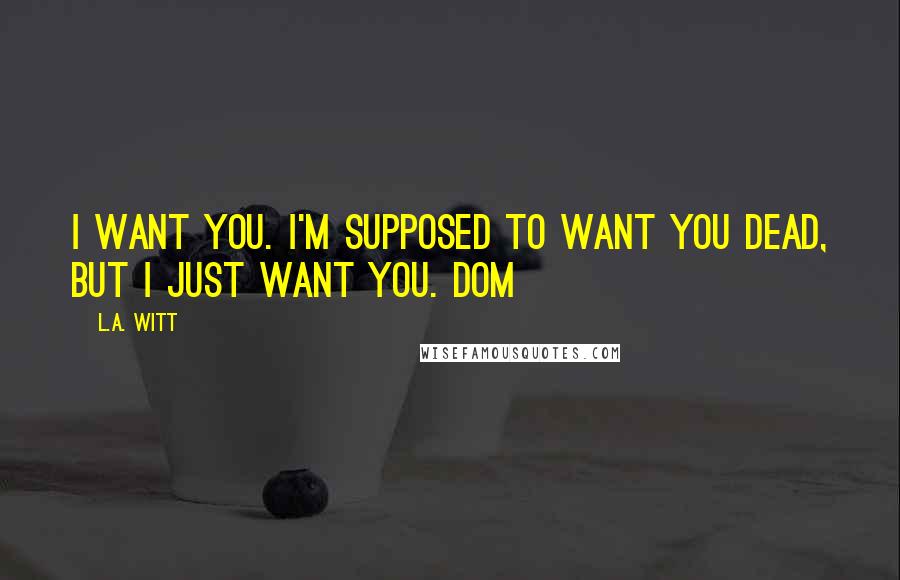 I want you. I'm supposed to want you dead, but I just want you. Dom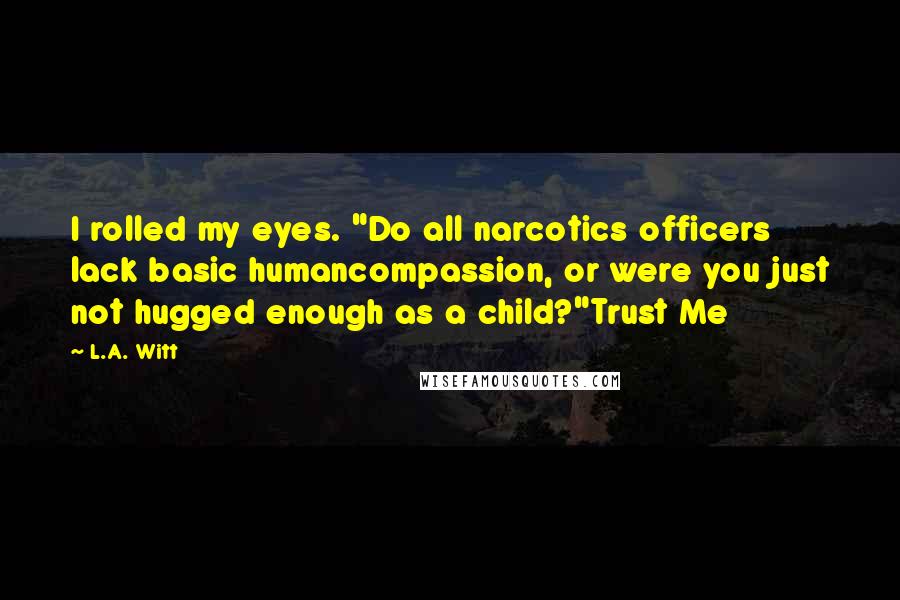 I rolled my eyes. "Do all narcotics officers lack basic human
compassion, or were you just not hugged enough as a child?"
Trust Me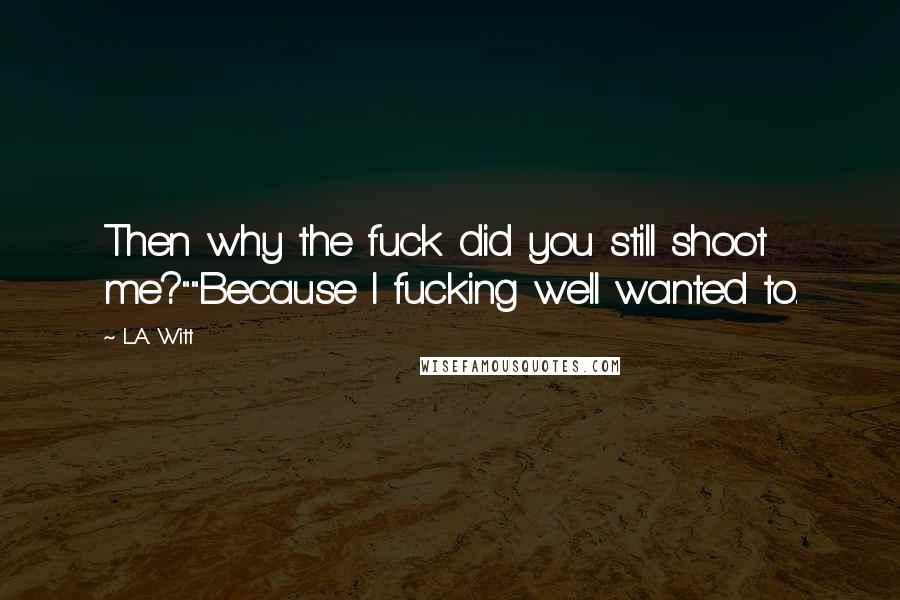 Then why the fuck did you still shoot me?"
"Because I fucking well wanted to.